Filled with extraordinary parks, magnetic architecture, divine culinary experiences, millennia of history, and some of the widest beaches along the Mediterranean, Valencia knows how to make a traveller happy. Baltic Outlook writer Olga Dolina heads to the city to hear its stories, which are full of joy and a taste for life.
Love letter to Valencia
Valencia is perfect for a beach vacation as well as a weekend gateway. I begin with the latter. In an effort to not to waste a single minute, I take an early morning walk across the Old Town south to the famous Ruzafa neighbourhood. This laid-back yet buzzing area stands out with multicultural vibes in terms of global gastronomy, contemporary art galleries, and creative workshops nestled in colourful houses. All I manage to see on a sleepy Sunday morning, however, are the quirky façades.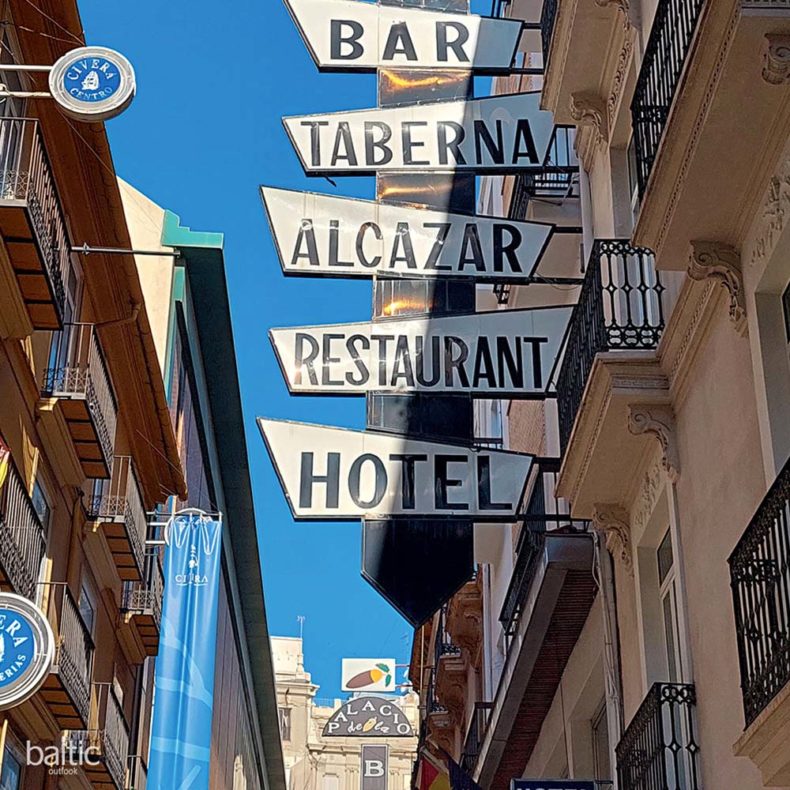 When I stroll around a new city, I have a habit of looking for a perfect nook where I might live if I were a local. In Ruzafa, my choice would be the navy blue house with wooden doors and shabby balconies overgrown with herbs and bicycles hanging over the ornate railing. Yes, this could be my place…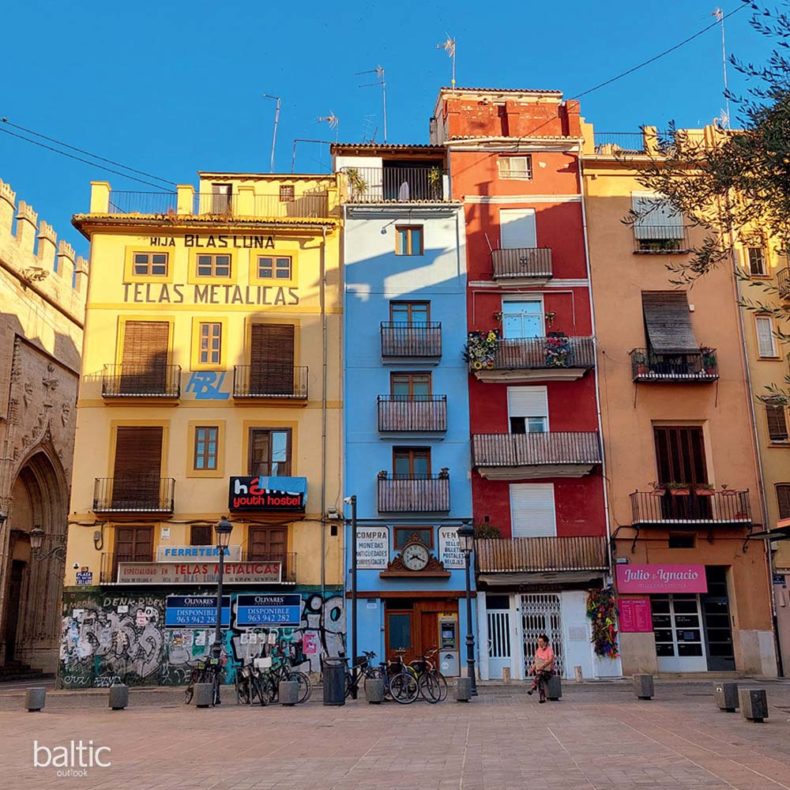 'And what about you, have you ever considered becoming an expat?' asks Maria, the tour guide on a bicycle tour that I decide to join. Maria is from Greece and moved to Valencia less than a year ago to study for a master's degree in tour guiding. Between two Spanish grands, Madrid and Barcelona, she chose the third one – Valencia. Less touristy, slightly smaller, more affordable, rich in history, beautiful for walking, and with the sea close by.
'It's the perfect size of city for me,' says Maria. 'I'll always remember the moment I was wandering around, having almost lost my sense of time, and ended up in a square near the cathedral. Live music was playing, and I felt like I was in a movie. Walking through the Old Town will always bring you to small, hidden places and thus allow you to discover the essence of Valencia.
'On the other hand, when I went to the beach for the first time, it stunned me with its wideness,' Maria continues. 'It felt like Miami. Here everyone can find something enjoyable to do, whether simply relax, bike around, do some sports, or rent a catamaran.' It's not by chance that Valencia regularly appears on 'the best city to live in' lists for expatriates.
The most cinematic venue
Bicycling can get really addictive, especially in a flat city like Valencia, which is tailor-made for this activity. The city's 160 kilometres of bike lanes are no joke. Besides, it's Sunday, and the city is almost free of cars, so I feel safe and comfortable. Seeing the city from a bicycle, rather than on foot, provides a completely different experience. By the end of the day, I proudly feel almost like a local. My visual library is also filled with moving images: urban details, landscapes, buildings, neighbourhoods, and all sorts of people.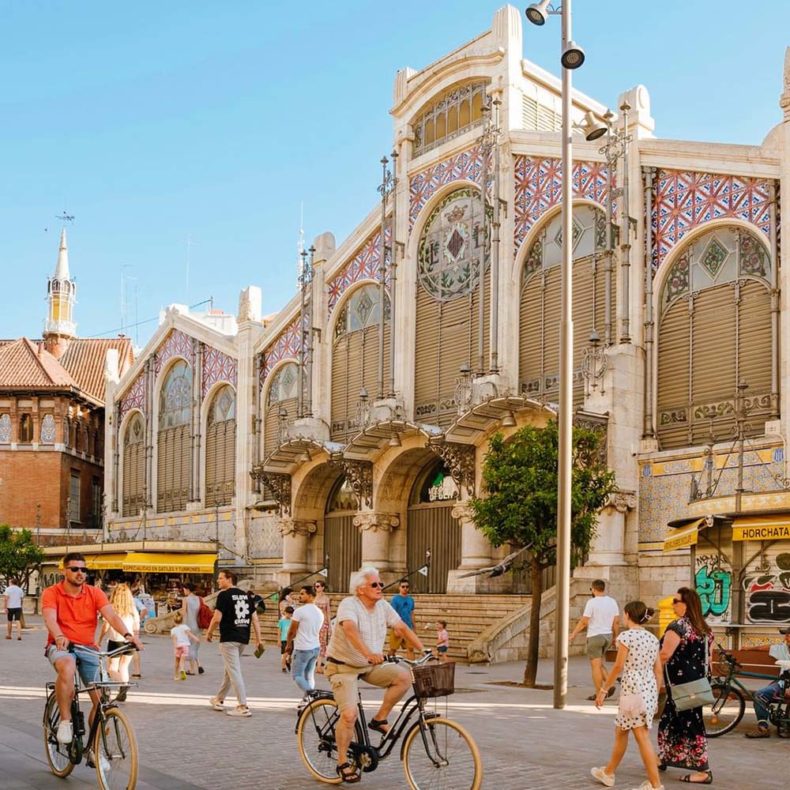 The Turia Gardens, one of the largest parks in Spain and a truly unique man-made urban landscape, leaves one of the strongest impressions. Imagine the Seine River in Paris, or the Tiber in Rome, and how surreal it would look if suddenly all the water disappeared and the river bottom burst with trees and lawns. In Valencia, this picture has turned into reality.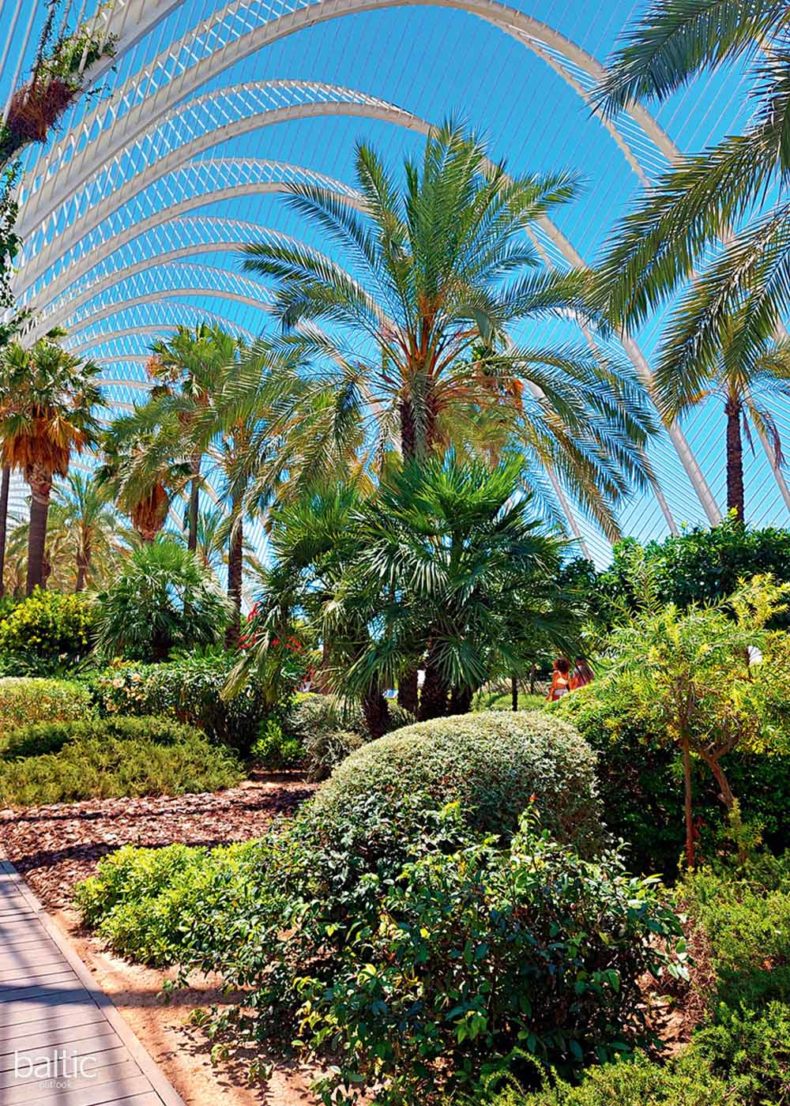 In the Turia Gardens you'll find everything from playgrounds, sports fields, football pitches, and golf courses to open-air yoga and painting classes and dance groups rehearsing under the shadows of bridges. Locals, expats, tourists – it's a true revelation for everyone. As I ride through, youngsters entertain themselves in medieval knight games and senior citizens play chess. That said, though, it seems that the favourite thing for Valencians of all ages is to hold birthday parties in the park.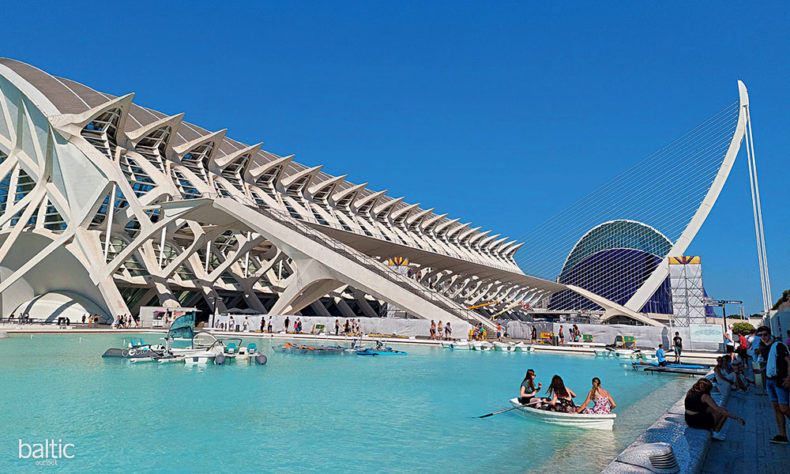 Boldly set on the banks of the Turia Gardens, the City of Arts and Sciences is like a city within a city. It was built on the site of a former industrial area, and a few chimneys from the old factories can still be seen. The City of Arts and Sciences, a leisure and culture complex shaped in the futuristic and organic lines of avantgarde architecture, is the dream vision of Valencia-born architect Santiago Calatrava. This striking complex immediately became a new trademark of Valencia and a symbol of a forward-looking, human-oriented city.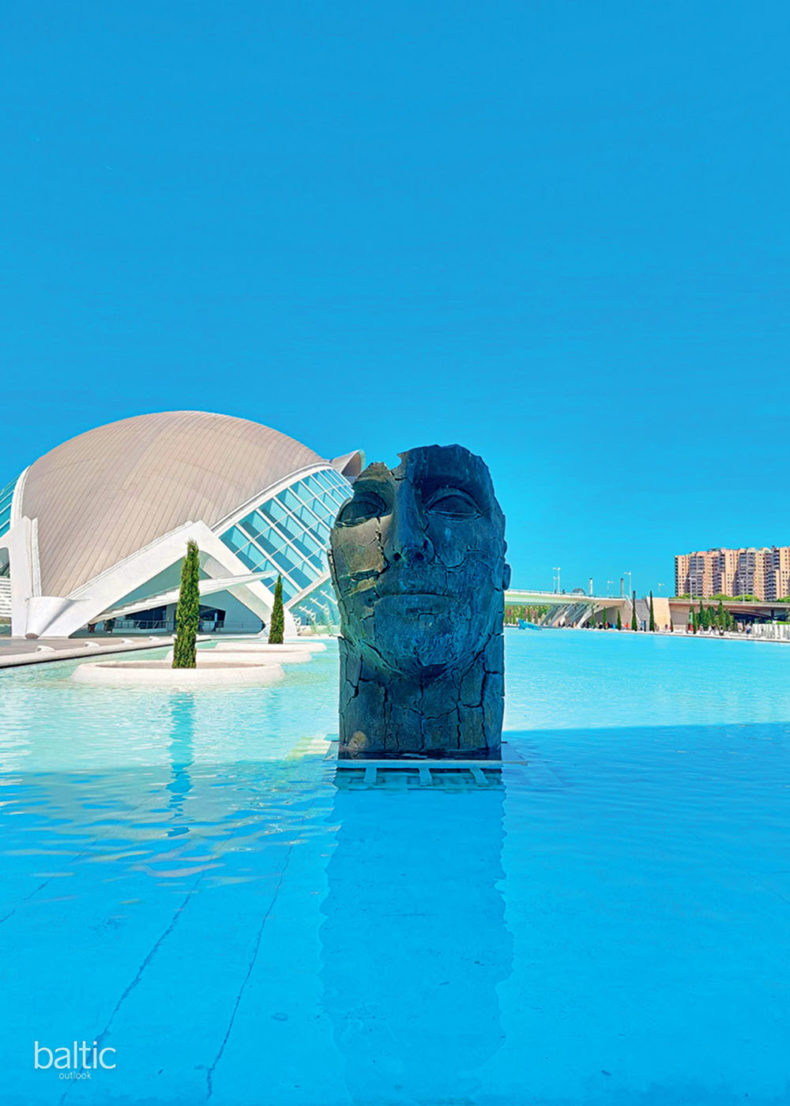 It took almost two decades to build the City of Arts and Sciences. The Hemisfèric – nicknamed The Eye and home to an IMAX theatre presenting some of the best educational documentaries – opened first, in 1998. The last building to open, in 2009, is the Àgora event hall. The Oceanogràfic – the only building in the complex designed by Félix Candela – is the largest oceanographic aquarium in Europe. Millions of euros were spent, and the final sum exceeded the planned costs several times, but it was all worth it. The buildings are surrounded by shallow blue pools in a nod to the Turia River. Here canoes, water bikes, and small boats can be rented. Probably the most cinematic venue in whole country, the City of Arts and Sciences has also starred in many films.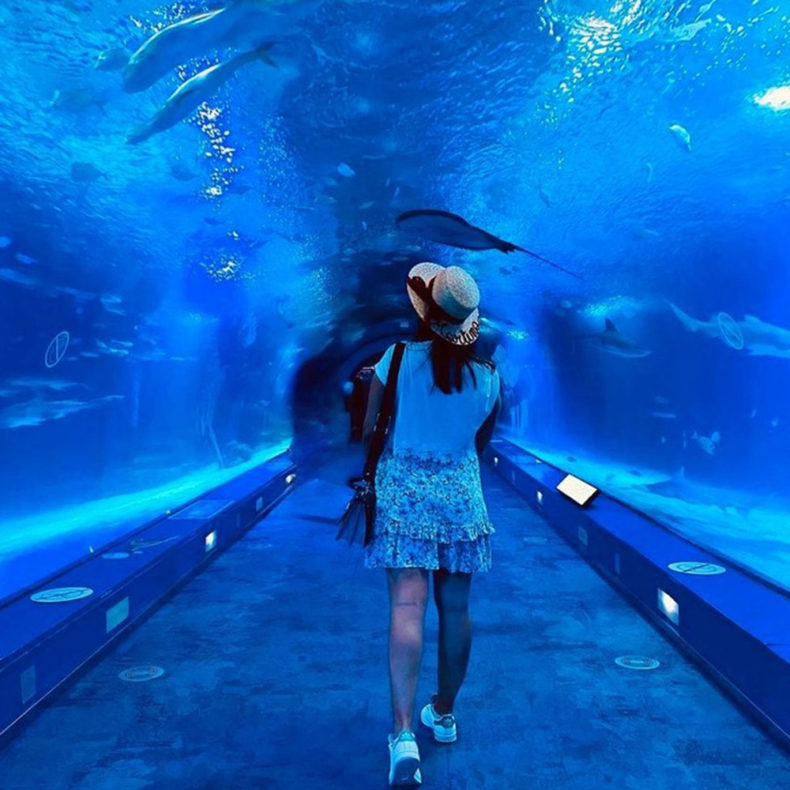 Endless golden sand beaches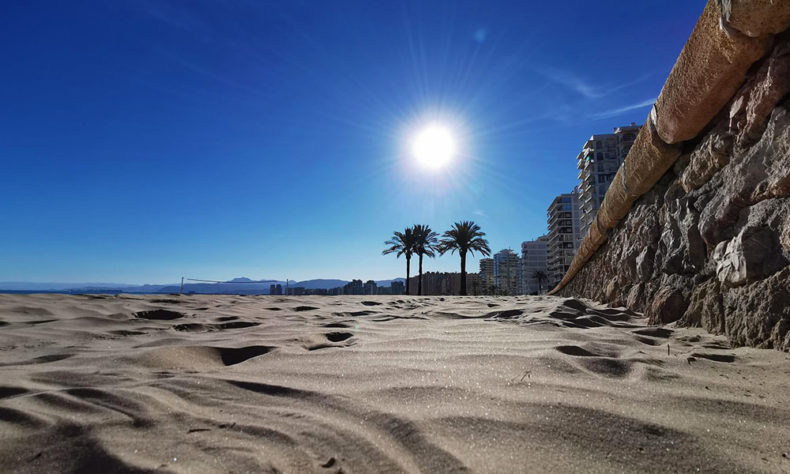 Valencia proudly offers vacationers almost 20 kilometres of golden sandy beaches just a stone's throw from the city centre. The Malvarrosa, Cabanyal, Platja de Les Arenes, and Patacona beaches are connected via the Passeig Marítim (a four-kilometre-long palm-lined promenade) and a bike lane. Loved by joggers and slow-paced walkers, the promenade is also home to many nightlife spots, restaurants, playgrounds, and other facilities. This area is favoured by local families for al fresco dining.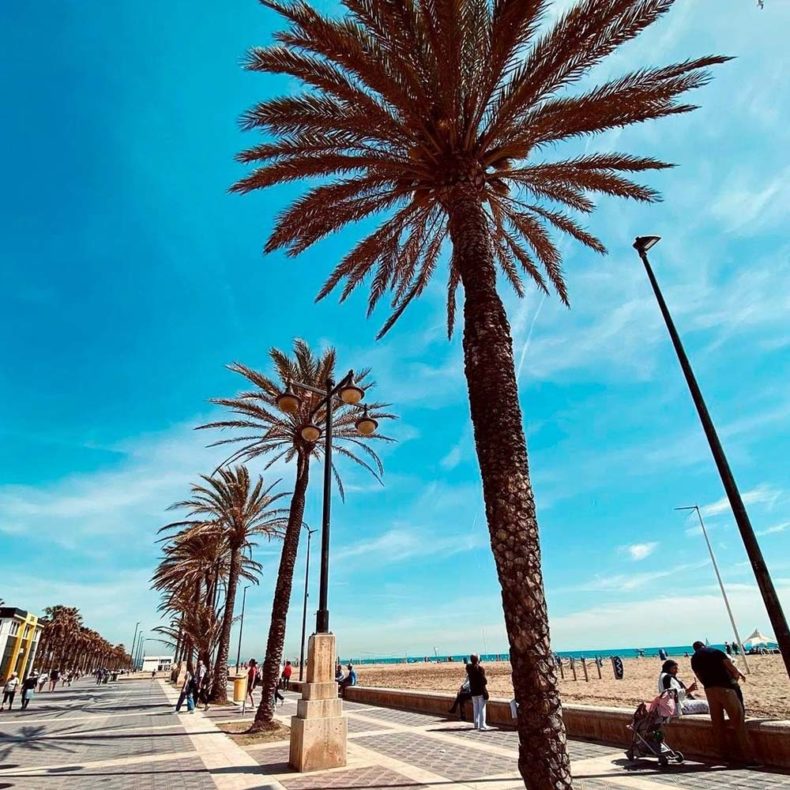 The Cabanyal beach in the old fishermen's quarter is a 200-metre-wide lane of sand that has enough space for everyone. Malvarrosa is a hotspot for surfing, SUPs, canoeing, and even diving. The hidden gem of Valencian beaches is Port Saplaya – its village looks like a miniature Venice, full of brightly coloured houses and little boats on the canals. It takes less than an hour's lazy walk from Malvarrosa to reach it.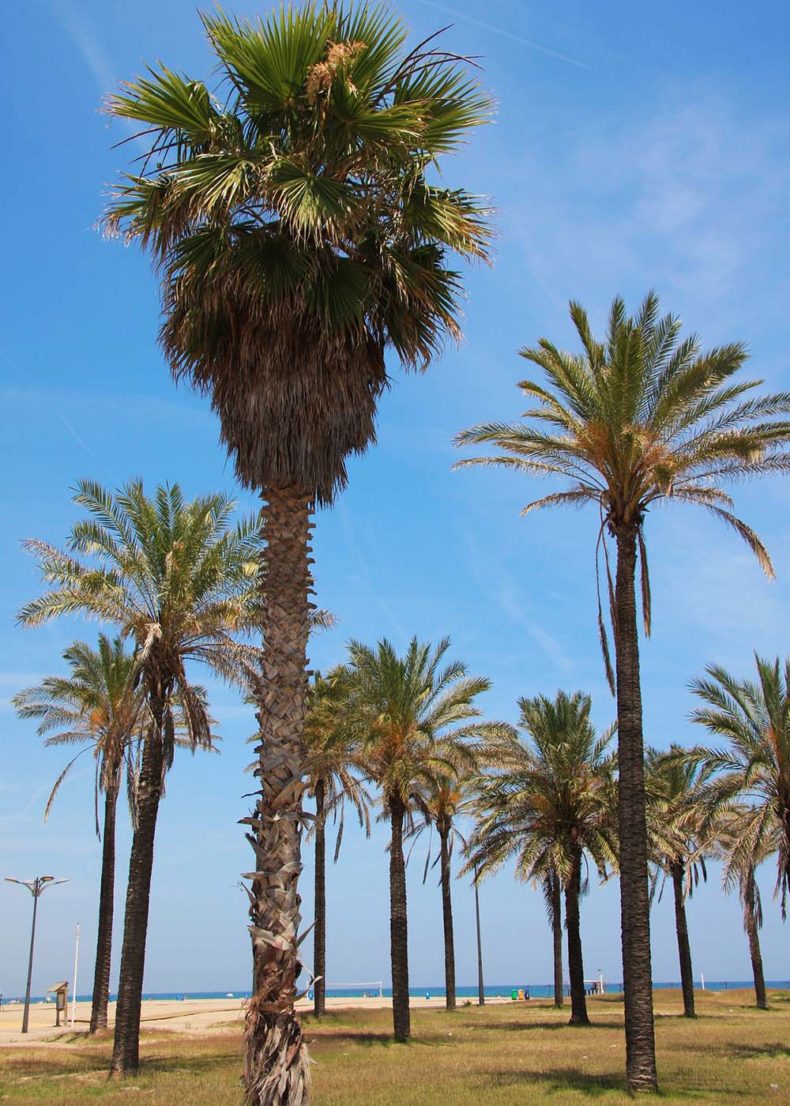 More secluded beaches are located further afield, thus providing an athletic duo of hiking and swimming. The beaches adjoining Albufera Natural Park – Pinedo, El Saler, La Devesa, and La Garrofera – offer nature in its purest form and a real escape into the wild.
My bicycle affair ends in the late evening. Pleasantly tired after the beach, I stroll along the narrow streets of the Old Town and come across peculiar details, such as a miniature cat house and the narrowest house in Europe. La Estrecha is squeezed between atmospheric buildings on Plaza Lope de Vega – the five-storey house painted a dusty-red shade is only 107 centimetres wide. 
Symphony of flavours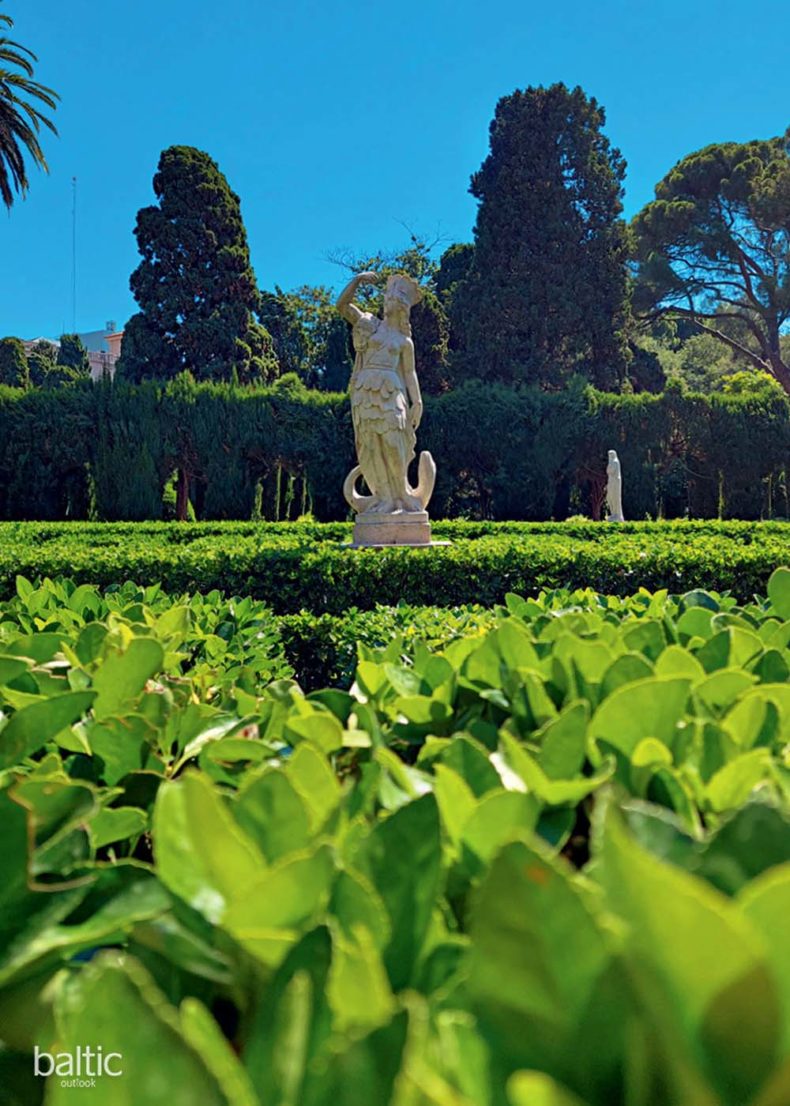 On my last day in Valencia, I hide from the sun in the verdant shadows of the Botanical Garden and the romantic, neoclassical Monforte Garden. The best part of the day awaits me in the evening – a drive to Albufera Natural Park. It features several walking routes to discover its flora and the protected bird spaces of the area. Without Albufera, the story of Valencia and its culinary culture would not be complete.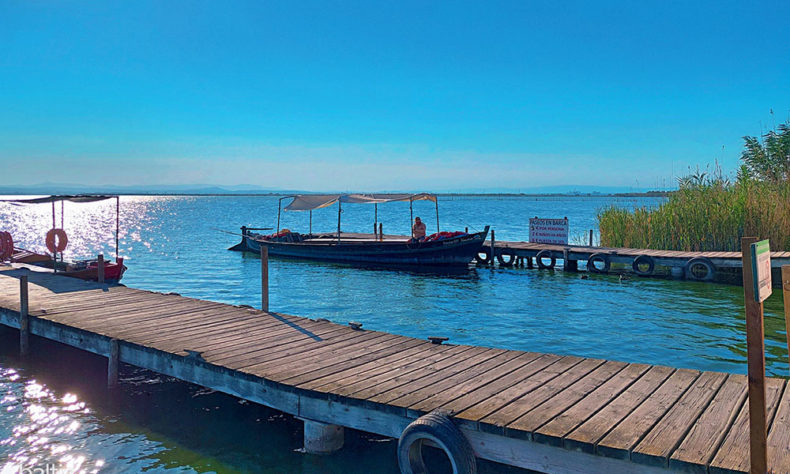 The Albufera lagoon lies 12 kilometres south of the city centre. It used to be a saltwater reservoir, but after losing its connection to the sea in the 17th century, it become the largest freshwater lake in Spain. A thin line of sand dunes and fragrant pine groves now guard this treasure from the sea winds. The unique environment of Albufera is suited for hunting, fishing, and the cultivation of rice.
Rice cultivation in Valencia began in Moorish times, around the 10th century. The fields are shallow and slightly saline – perfect for rice crops. Three rice varieties are grown here: Bomba, Senia, and Bahía. For a long time, Valencia was the main producer of rice in Spain and the first region to grow rice on an industrial scale.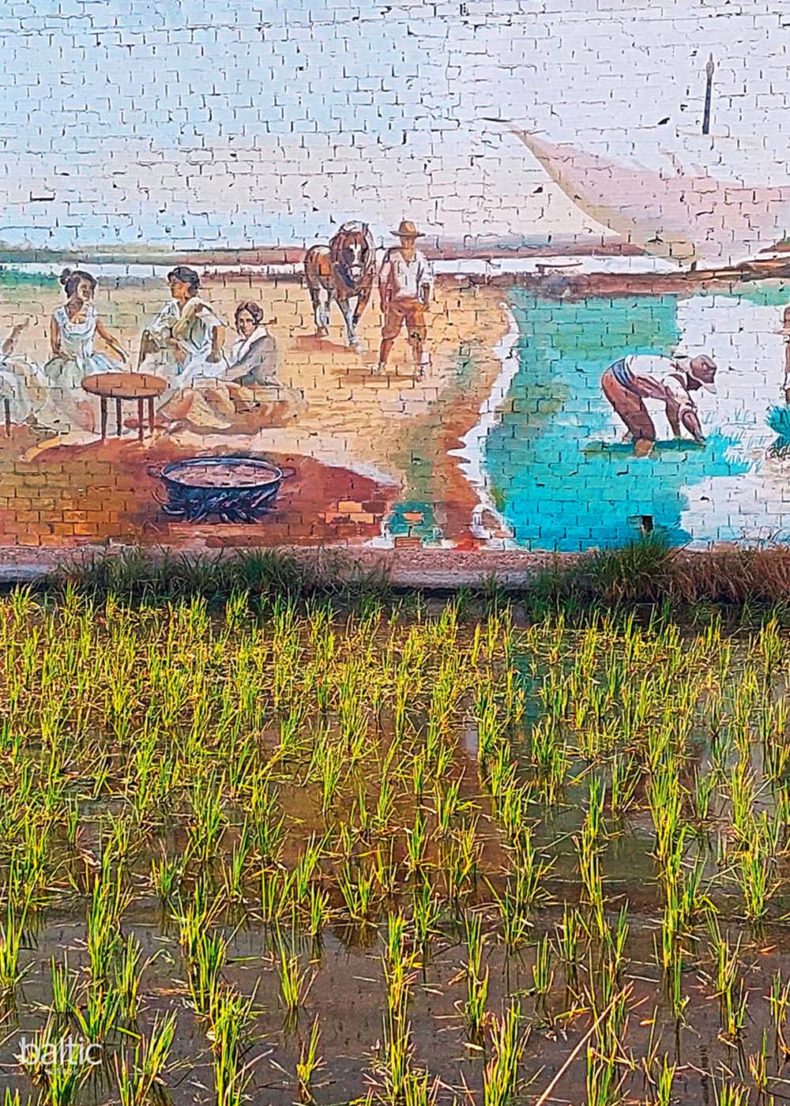 As soon as I climb off the bus in El Palmar, the rural charm and serenity touches the depths of my heart. Up until the 1960s, this fishing village was only accessible by boat. Once the bridges were built, restaurants and boat-ride services flourished. Before the internet era, the village was a simple gastronomic hideout for Valencians. Now, it's a tourist magnet. But this being the end of the day, I thankfully feel no signs of a busy Disneyland-like attraction. Only an introverted, bucolic aura and nature all around.
Paella is said to have been born in El Palmar. Surrounded by rice paddies and small market gardens producing vegetables for local restaurants, this village is one of the best places for an authentic paella experience. Another typical dish here is an eel-and-potato stew known as all i pebre. The evening fragrances that fill the village can't be described in words. I feel like my head is swimming in a smoky cloud in which burning wood, herbs, salt, broth, and freshly stewed fish are joined in a sheer symphony of flavours. But I must leave this magical place with only the delicious aromas teasing my senses, because the sunset won't wait for me.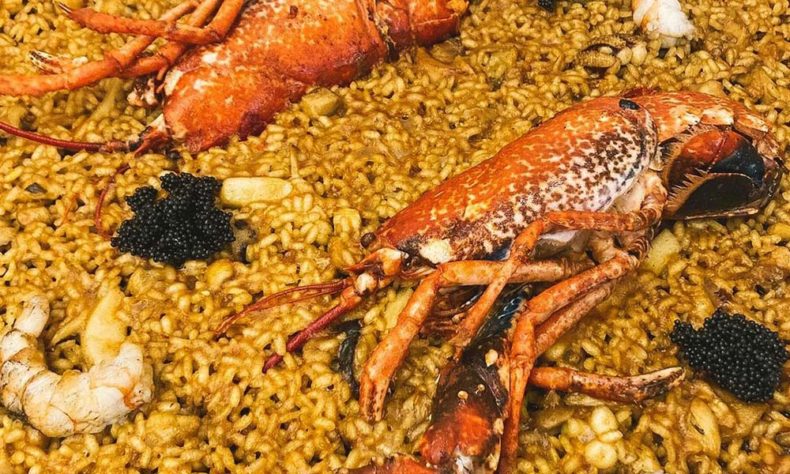 Choosing to visit El Palmar in the evening and taking a traditional boat ride across the lagoon was the best decision for a farewell evening in Valencia. We climb into a large boat and slide through the tall rustling reeds to see white barracas – triangular-shaped farmer's houses made of wattle and daub. Once past the reeds, we reach the 'front row' of the lagoon and the sunset is all ours.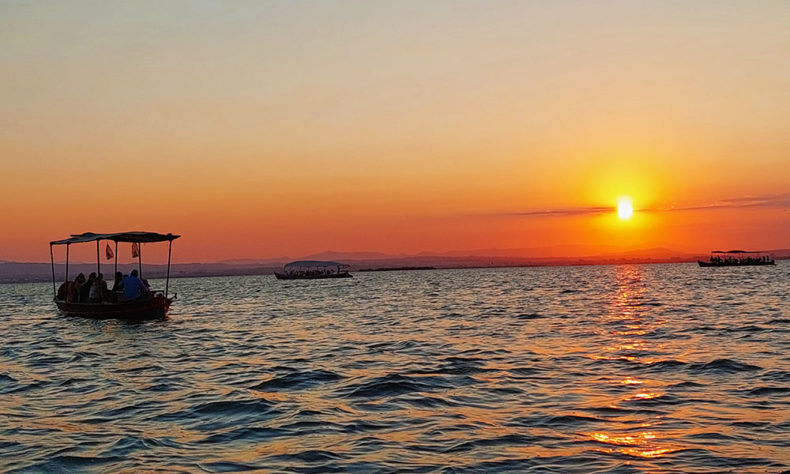 Our young boat driver, who is continuing the job of his father and grandfather, says that no sunset here is the same. That evening, my sunset is made of peachy-orange brushstrokes that calmly reflect in the purple and green shades of the water. The landscape gets sleepy. Night will bring deserved rest to nature and the city. The next morning, Valencia will continue to surprise visitors with new stories, full of joy and a taste for life.
Read more about Valencia in Baltic Outlook.
Text by Olga Dolina