Have you ever wondered what to do in Riga, the capital of Latvia?
We'll help you out with this local's guide to a long weekend in Riga, highlighting some of the city's best spots, cultural venues, and architectural gems.
Day 1
Morning
Good morning on the first day of your trip to Riga! Let's start the day off with a rich breakfast at This Place Doesn't Need a Name.
The restaurant promises a wide breakfast menu and a relaxed Sunday-like atmosphere any day of the week.
How about homemade sourdough bread with guacamole and a poached egg?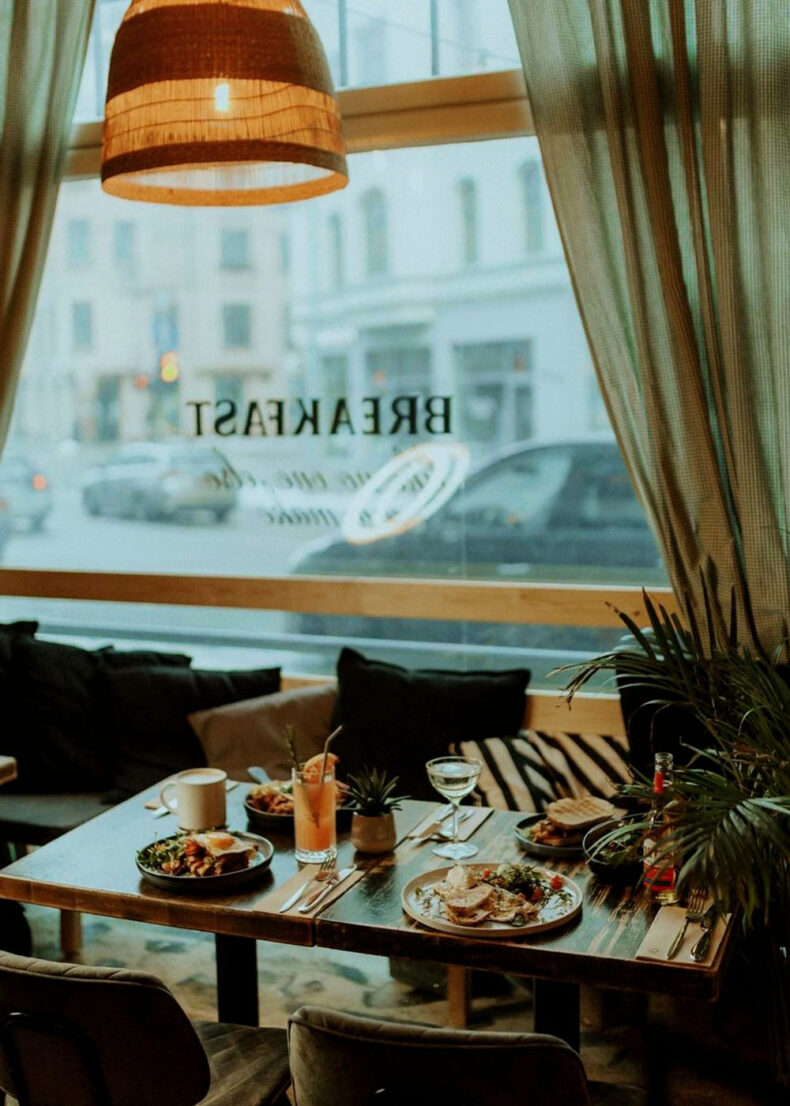 When you've gathered enough energy for the day, visit Zuzeum, a private art centre.
Not only does it offer a beautiful art collection in an 1100-square-metre exhibition space, but it also holds excursions, lectures, meditations, and something else we think you might enjoy – a green rooftop terrace to enjoy a refreshing glass of wine. You're on holiday, after all!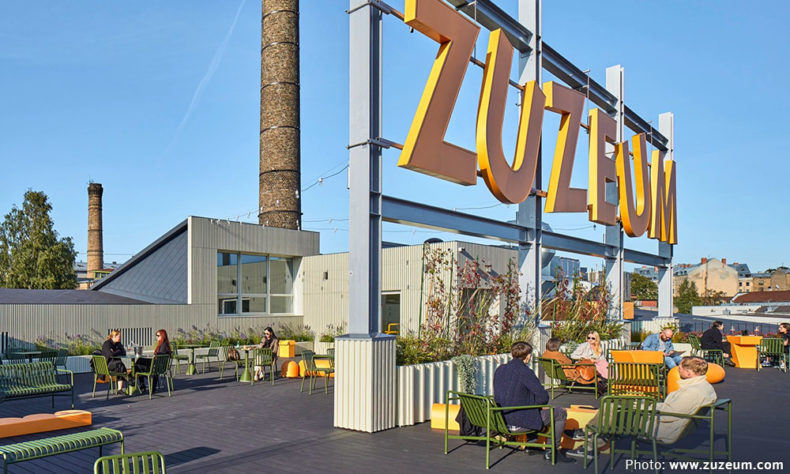 Afternoon
Now's a good time for a slow stroll through Riga's Old Town, which is famously a UNESCO World Heritage Site.
You can begin with a nice walk through the city centre, past the Latvian National Opera and then visit the Freedom Monument.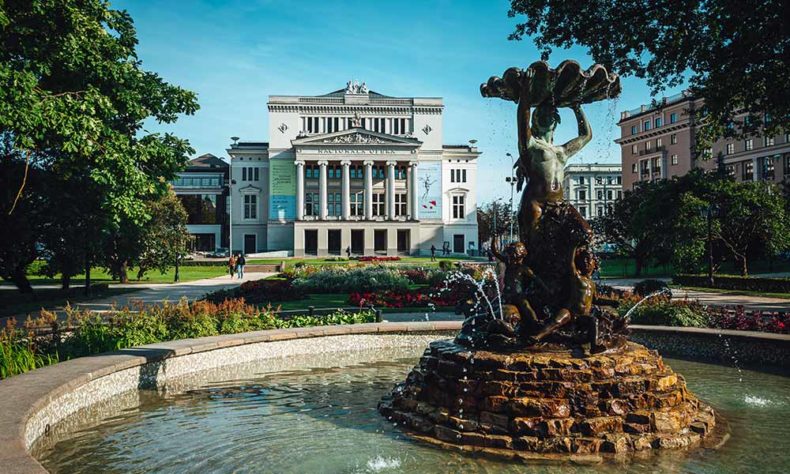 Continue your walk along the city canal and enter the warm, centuries-old cobblestone streets of the Old Town, where you'll find many remarkable sights: the Swedish Gate, Riga Castle, the Three Brothers, Cathedral Square, Riga Cathedral, the House of the Blackheads, and St. Peter's Church, to name a few.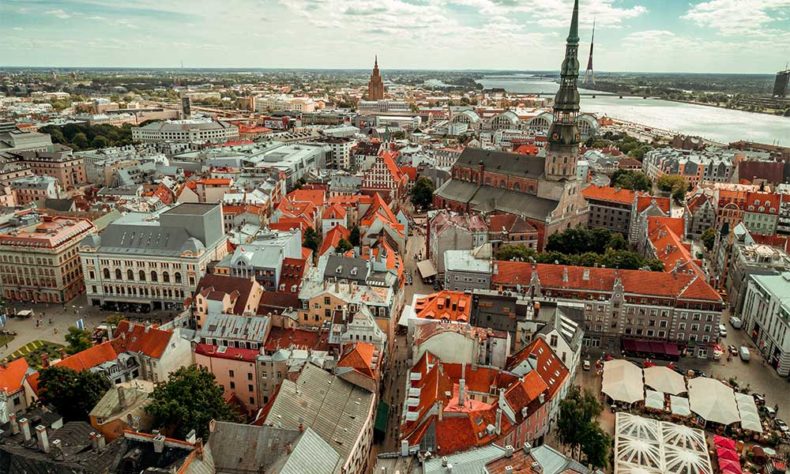 If you're a history buff or simply prefer guided tours to wandering through a city on your own, there are free walking tours available at several times during the day. For example, try a Riga Free Walking tour.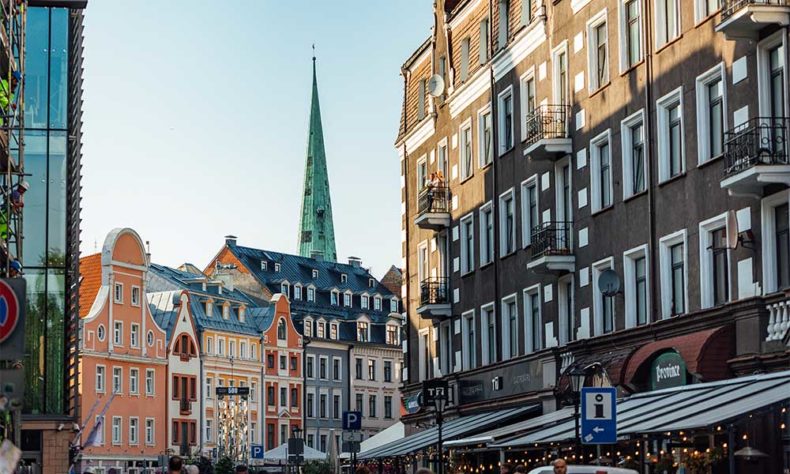 Riga's Central Market is another site to visit.
When the market was unveiled in 1930, it was not only the largest but also the most modern market in Europe. It still serves its original purpose to this day.
Located in five former Zeppelin hangars, you'll find fruits, vegetables, fresh meat, dairy, and fish for sale as well as plenty of local character.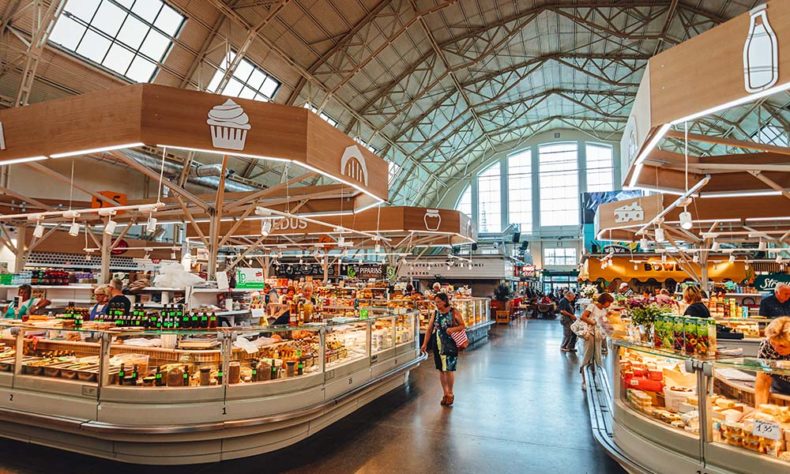 Evening
After a long day exploring the city, enjoy top-notch modern Latvian cuisine at the Three Chefs Restaurant, also known as Tam labam būs augt, which translates to 'the good must grow'.
The hallmark of this restaurant is its founders, well-known Latvian chefs Mārtiņš Sirmais and Ēriks Dreibants.
After a well-deserved meal in the Old Town, we suggest heading back to the nearby city canal, which looks stunning after dark.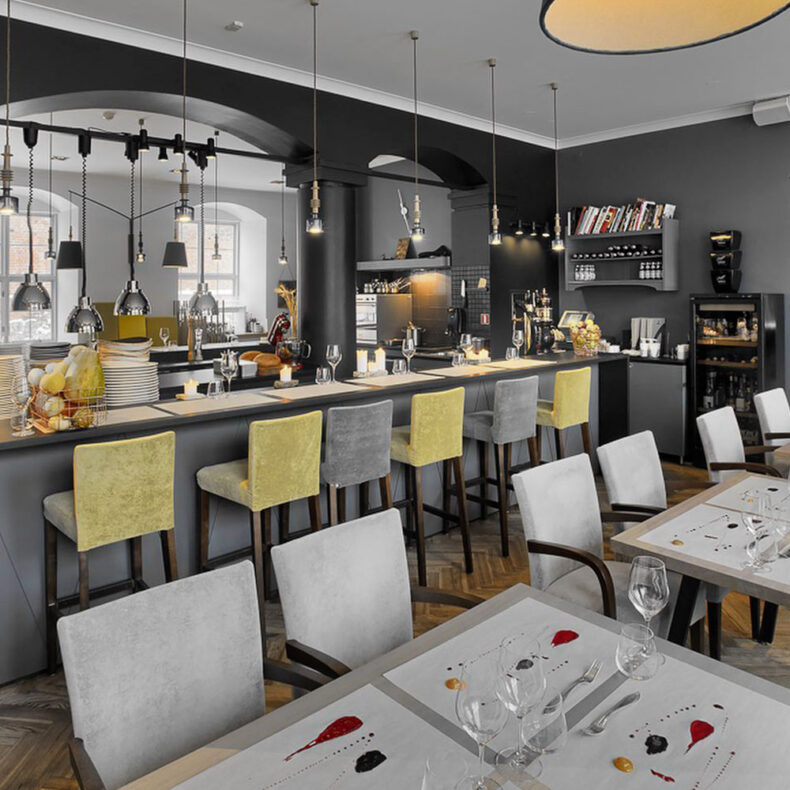 If you're still up for some fun, visit the Herbārijs rooftop concept bar and café in the city centre. It offers a laid-back ambience, some of the best cocktails in Riga, and a literally heavenly view of the city's roofscape.
Herbārijs is located in a glass 'greenhouse' that feels like an orangerie not only in summer but also in early spring.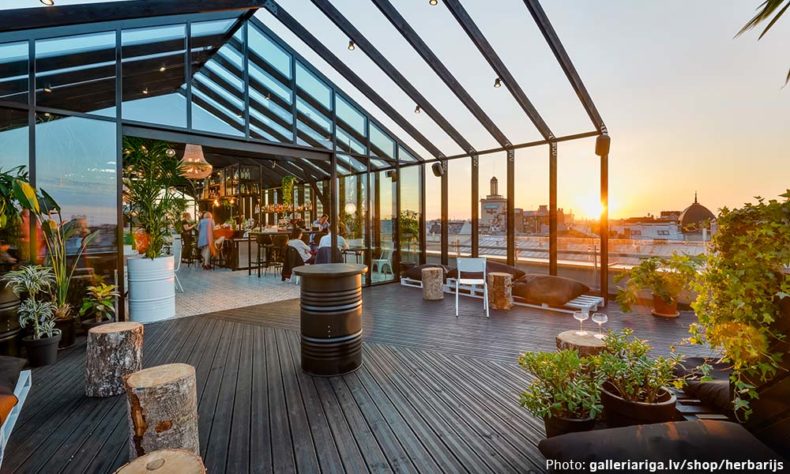 Tip
Riga is especially beautiful when seen from a kayak or SUP board at sunset.
One of your surest partners in this endeavour is Rīgas Laivas, whose instructors have been paddling along the city's waters since 2010.
Let the professionals help you choose the most suitable route, and then relax on the water!
We assure you that it's worth booking a flight to Riga for this beautiful experience alone.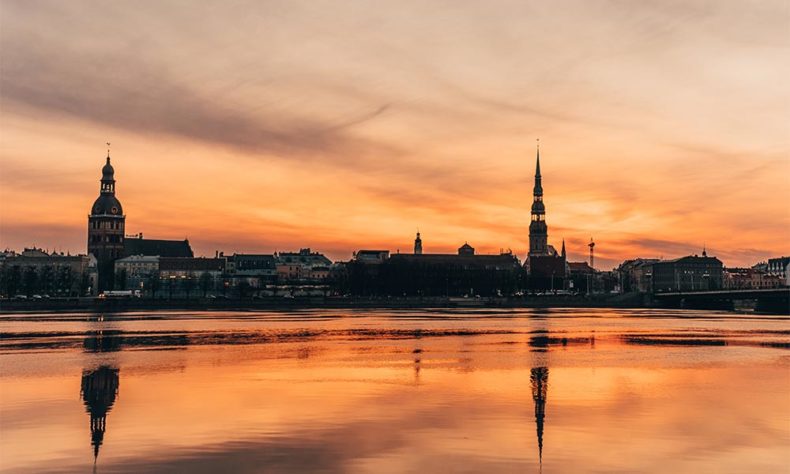 Day 2
Morning
Start the second day of your trip to Riga with breakfast and locally roasted coffee at Rocket Bean Roastery.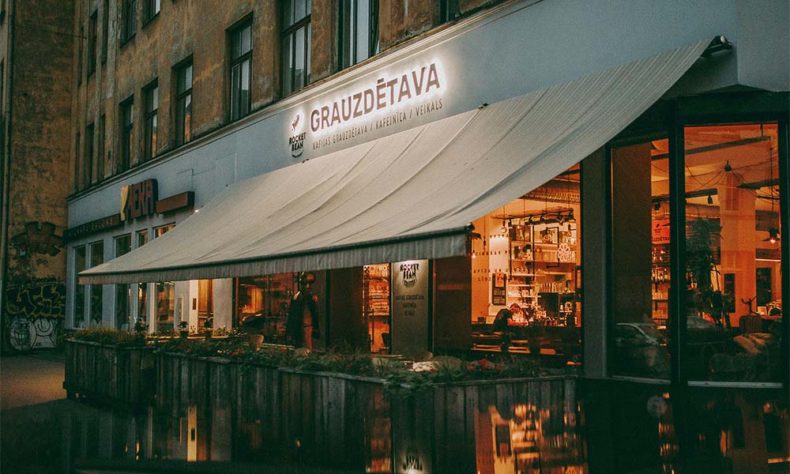 Nearby, closer to the Art Nouveau district, you'll find many more atmospheric cafés for breakfast.
Continuing your walk on Dzirnavu iela, enter the Art Nouveau oasis of Riga.
There you'll find breathtaking architectural gems at Elizabetes iela 10a and 10b and on the next magnificent street over at Alberta iela 11, a building designed by architect Eižens Laube.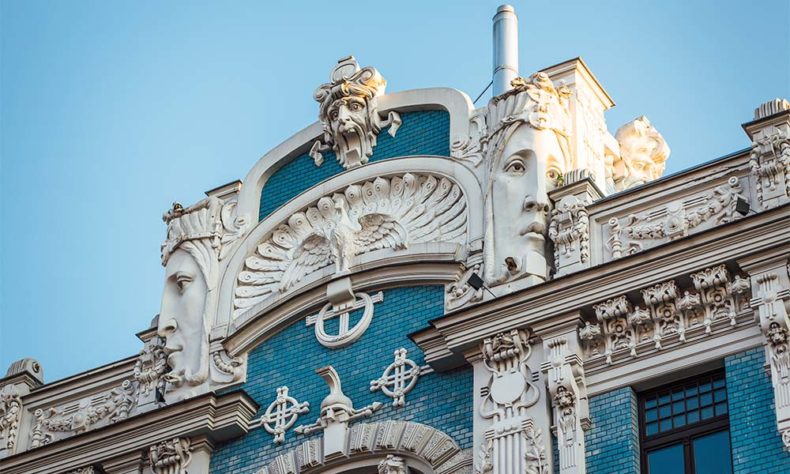 Riga is blessed with beautiful green parks, and you shouldn't miss a walk while you're here.
For example, follow Antonijas iela until you reach the corner of Kronvalda Park for a relaxed stroll on the paths there.
These outdoor urban spaces began to be developed in the 18th and 19th centuries and now cover an area of almost 300 hectares.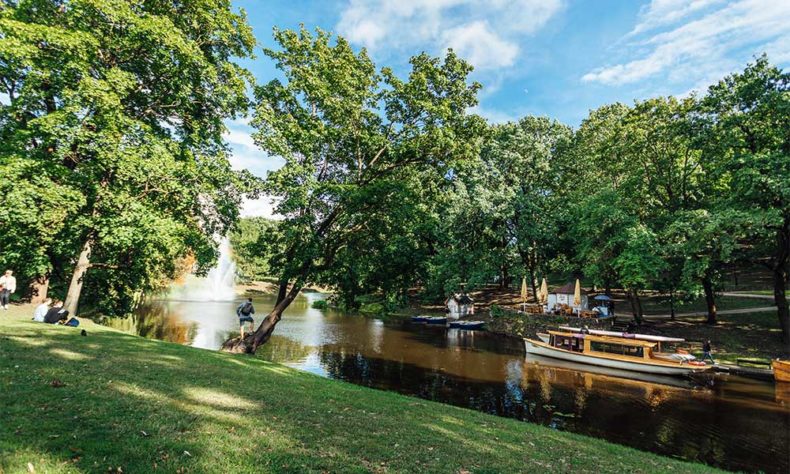 Afternoon
Head out to see what's on the other side of the Daugava River.
On Saturdays, visit the local farmers' and crafts market in Kalnciema Quarter, which locals like to call the market for hipsters.
In spring, the flowering apple trees create a beautiful backdrop for the market stands. Taste and buy local goods and enjoy an atmosphere like nowhere else in Riga.
Enjoy coffee, shopping, and fresh meals while surrounded by historic wooden architecture and hospitality.
Āgenskalns Market is worth a visit too, which has been granted state cultural monument status. Its pavilion, built in 1914, has just been restored and is guaranteed to become a local hub for shopping, dining and culture.
If you'd rather stay on the Old Town side of the river, an alternative route is the former industrial neighbourhood of Andrejsala on the right bank of the Daugava, which in the past few years has turned into one of the trendiest parts of the city.
It's home to several restaurants and clubs frequented by locals and offers broad views of the yachts and ferries on the river.
Very popular amongst locals as soon as the weather gets warmer, this area provides a completely different view of Riga.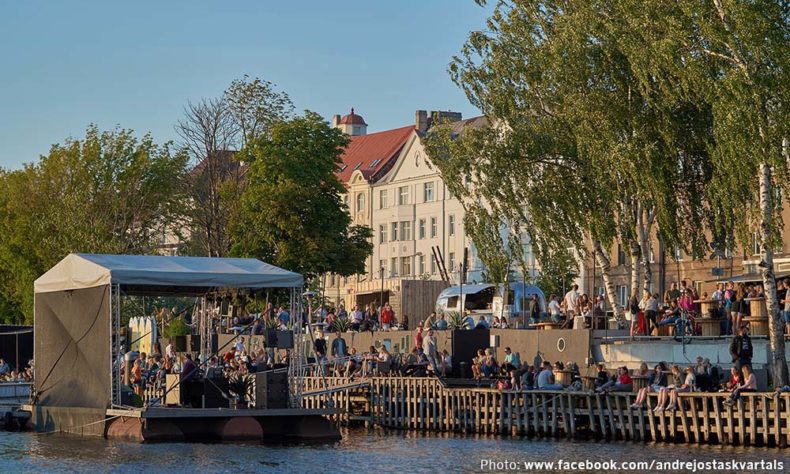 Evening
Today has been about being by the water, so take an evening stroll around the Ķīpsala neighbourhood, where you can enjoy the wooden architecture and picturesque views.
Formerly a fishing village, it's now an exclusive residential area with a wonderful view of the Old Town from across the water.
Ķīpsala is an island on the left bank of the Daugava River and is connected to Riga's city centre by the Vanšu Bridge.
The Fabrika restaurant is located right by the river, so you can enjoy an exquisite dinner with a grand view.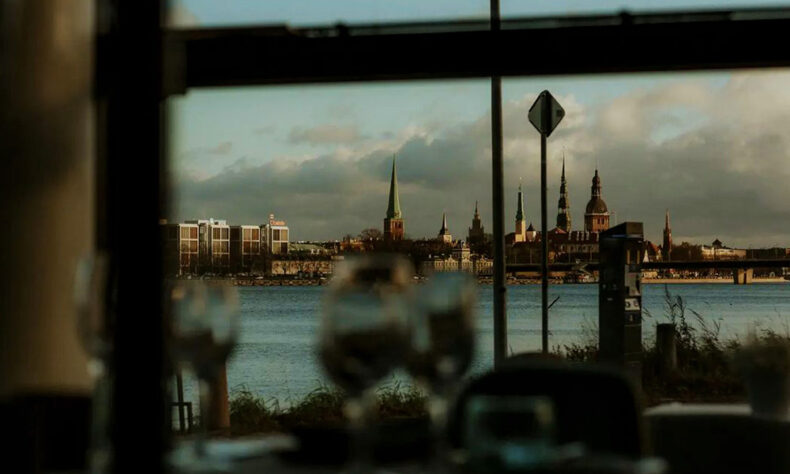 For your second night in Riga, try the Gimlet Nordic cocktail bar in the city centre.
It promises to treat you with seasonally-adjusted cocktails featuring fresh ingredients and flavours characteristic of the Nordic and Baltic regions.
Quince, rhubarb, and beetroot are just some of the flavours that will reveal a completely new, refined world of cocktails.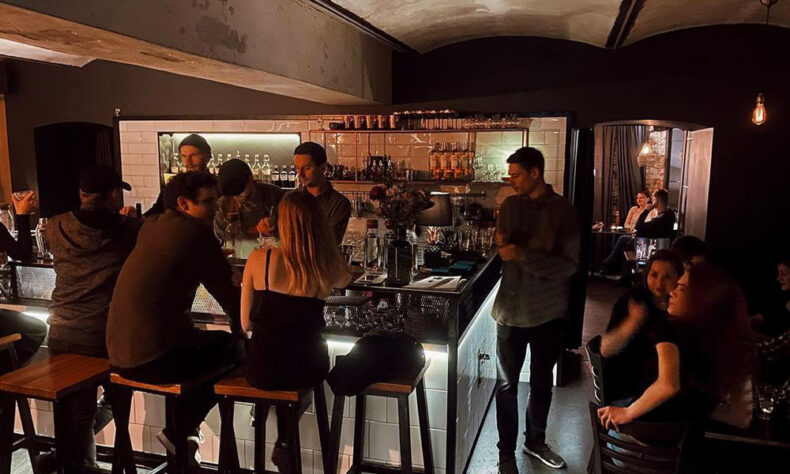 Tip
We also have something for you if the weather turns out to be not so pleasant ­– ESPA Riga.
This internationally recognised five-star day spa will spoil you with luxurious spa treatments and relaxation.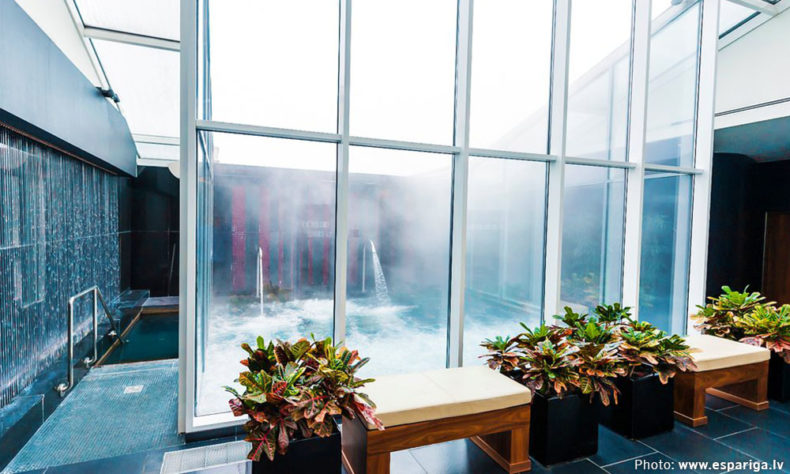 Day 3
Morning
After a good night's sleep, it's time for yet another breakfast in your long weekend in Riga. We do love our bakeries, so today's breakfast shall be in one of them.
Beloved by locals, the hip Mīkla bakery offers locally brewed Kalve coffee and a variety of freshly baked pastries, sourdough bread, and breakfast dishes.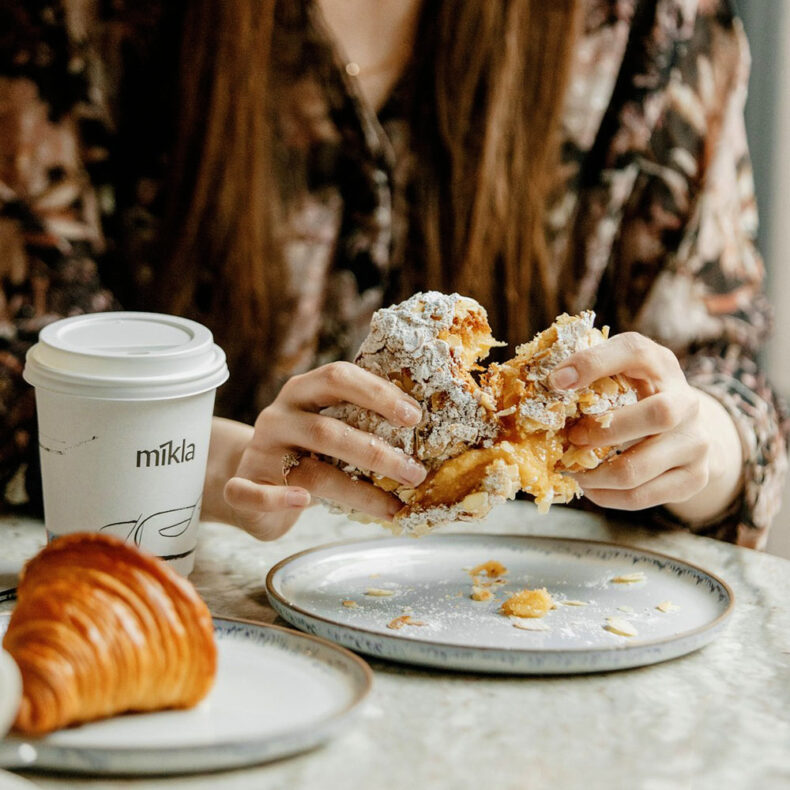 And now, let's dive into the third day of Riga attractions!
We think you should start with some culture. The Latvian National Museum of Art holds a collection of 52,000 works by significant Baltic painters and sculptors and also regularly hosts temporary exhibitions.
The building itself is a national architectural monument, a must-see in Riga. From the museum's two rooftop terraces, you can enjoy scenic views of central Riga.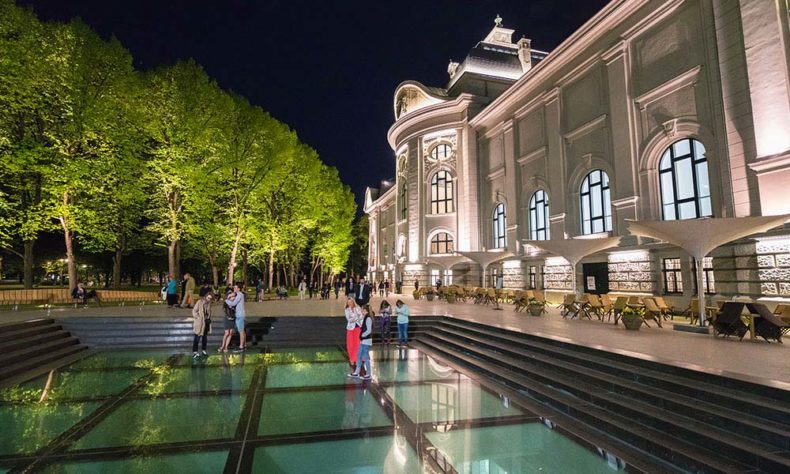 Afternoon
For a beautiful spring walk, visit the Ethnographic Open-Air Museum of Latvia. Just half an hour's drive from the city centre, where you'll embark on a journey through Latvian history, a calming forest, and fresh air from Jugla Lake.
The museum features 118 historical buildings from all over Latvia that give you an insight into Latvia's rural landscape.
If you visit at Easter, you'll find a lively crafts market, visitors engaging in traditional games, and children swinging on the large swings in the museum.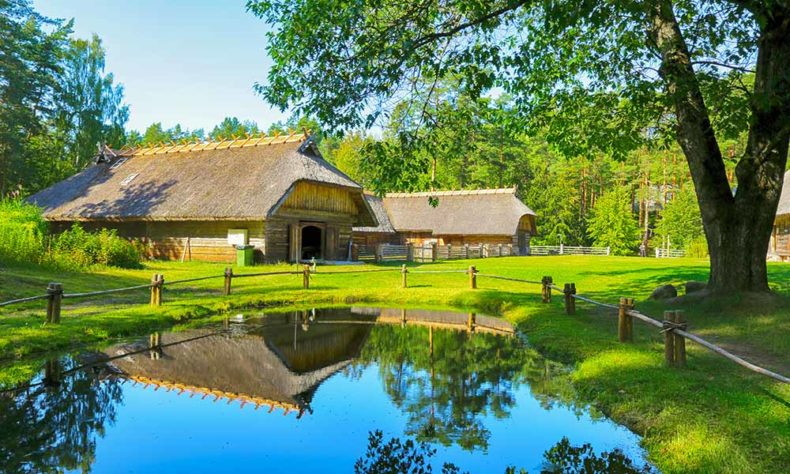 For an alternative route outside of central Riga, visit the Riga Motor Museum. One of Latvia's most remarkable museums, it's located just a 15-minute drive from the Old Town and displays more than a hundred unique vehicles. It hosts the largest collection of antique motor vehicles in the Baltics.
The modern exhibition is organised in the form of an exciting interactive story about vehicles, notable persons, and significant events in the history of the automotive industry, complemented by modern multimedia technologies.
It promises an exciting day for all!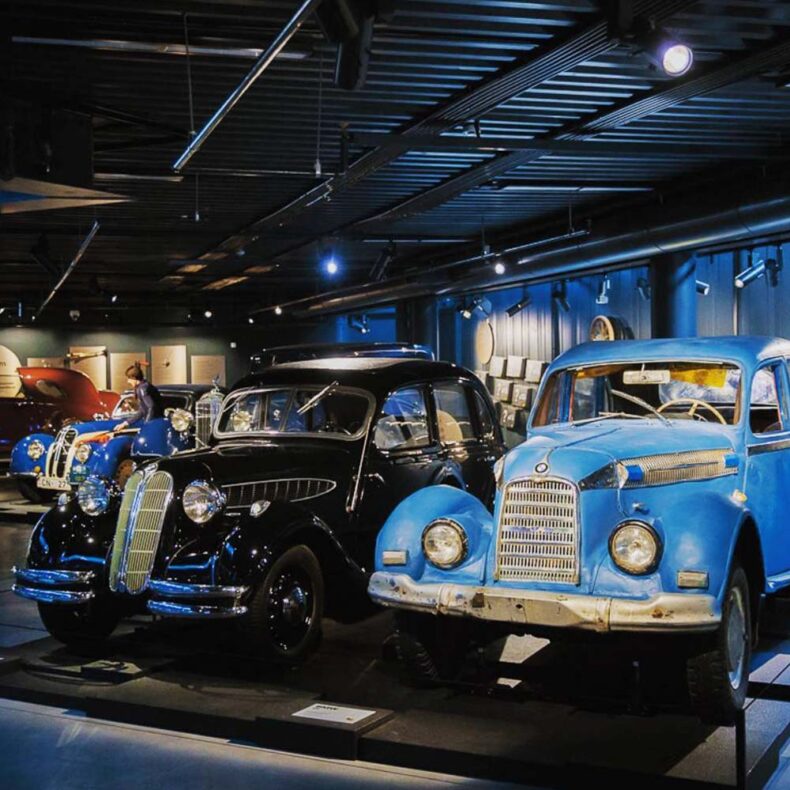 For those who appreciate a modern urban environment, Gardens of Sporta Pils is a unique project in the centre of Riga (opening at the end of June) that's worth paying a visit to.
There, residents of the city are currently reviving a formerly closed and inactive city block, putting it to public use by opening urban garden spaces for locals and allowing a wildflower meadow to flourish.
This contemporary project promotes greenery in an urban space, supports sustainable living, and invites inhabitants to take an active part of the development of their city.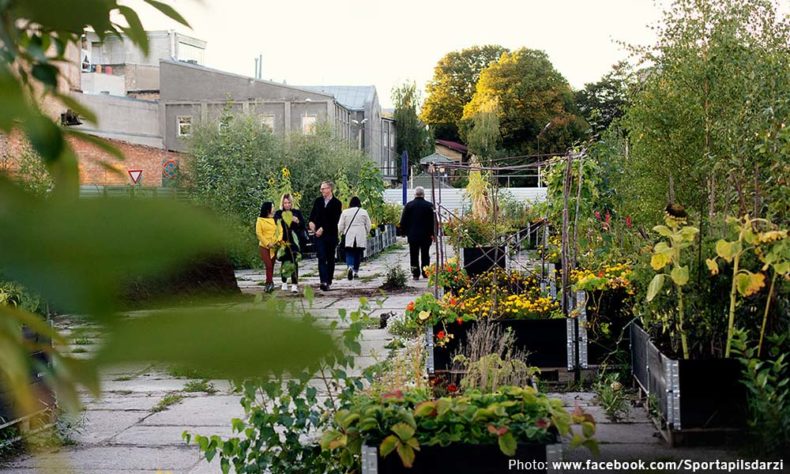 Evening
Riga differs from many other cities in that it has wonderful sandy beaches, so a sunset by the sea is a must.
The jetty at Mangaļsala, also referred to as the 'eastern jetty', is arguably one of the most romantic spots in Riga. Built between 1850 and 1861 at the mouth of the Daugava River, it's 2240 metres long.
In the spring, the Mangaļsala jetty is a favourite spot for bird watchers, who flock here to see rare waterfowl and songbirds.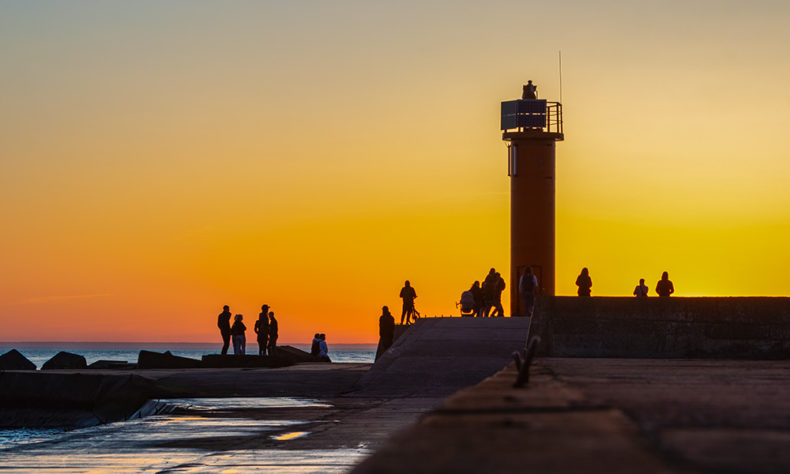 For dinner on your final day in Riga, we suggest returning to the Art Nouveau district (also known as the Quiet Centre) to enjoy the aristocratic atmosphere and dinner at one of the many restaurants there.
For example, try the modern Italian restaurant Snatch, which offers a selection of unconventional dishes and might well mesmerise your senses.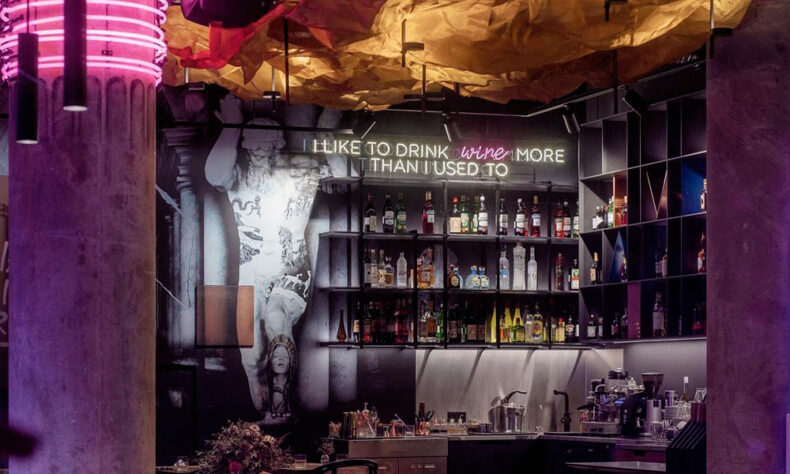 Tip
Consider visiting a cultural venue in Riga, such as the Latvian National Opera and Ballet or the Splendid Palace cinema.
The magnificent opera house presents a wide programme of ballets and opera performances – check its website for the schedule and tickets.
Splendid Palace, for its part, is the most ornate movie theatre in the Baltics and has been bringing joy to film lovers with high-quality cinema since 1923.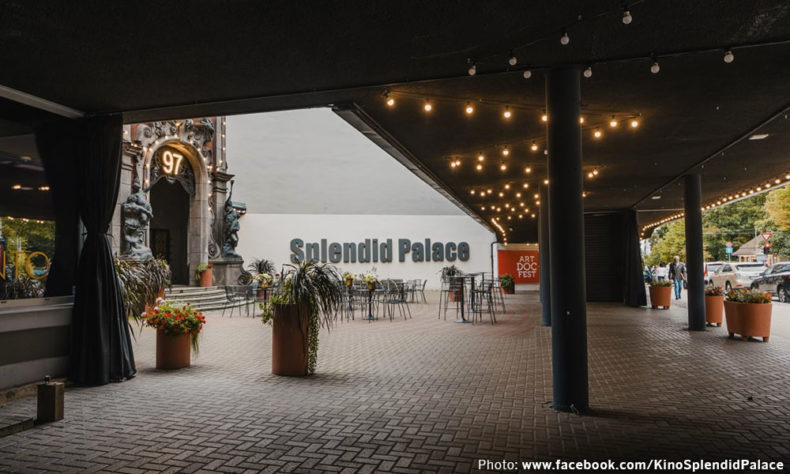 Read more about Riga at liveriga.com
Text by Alise Urtāne