Unless you've already visited Portugal, there's a very good chance that you've never tried Portuguese food before – with the exception of the world-famous pastel de nata, of course. To say that food is important to the Portuguese might sound clichéd –but food really is a big deal here. And when the Portuguese aren't eating food, there's a good chance that they're talking about it. But to really talk about Portuguese food, we should head to the place where most conversations in Portugal take place: the pastelaria.
Coffee & cakes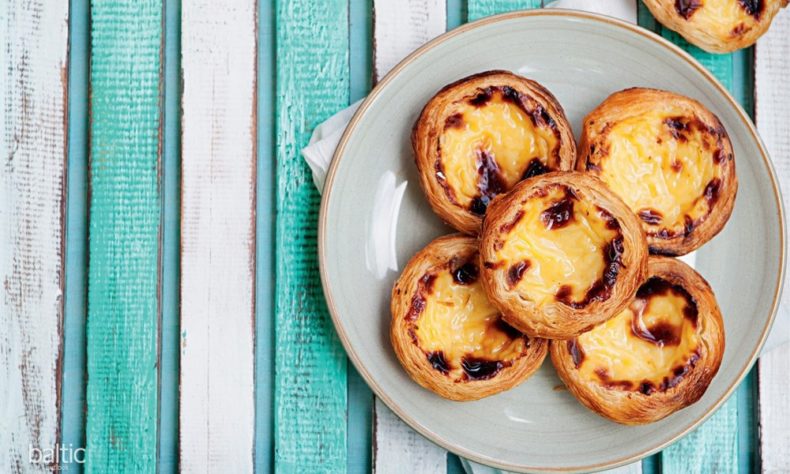 A pastelaria is a café, but it's a little more than that. There's usually at least one café on every street in Portugal, and the traditional ones are easily recognisable by the paper tablecloths taped to the window with the menu do dia scrawled on them.
You could easily start the day in your local café by having torrada (toast) and a galão (coffee), come back in for a cake and espresso (a bica in Lisbon) at around 11, then back for lunch or a mid-afternoon snack, and maybe even come back in for dinner as well.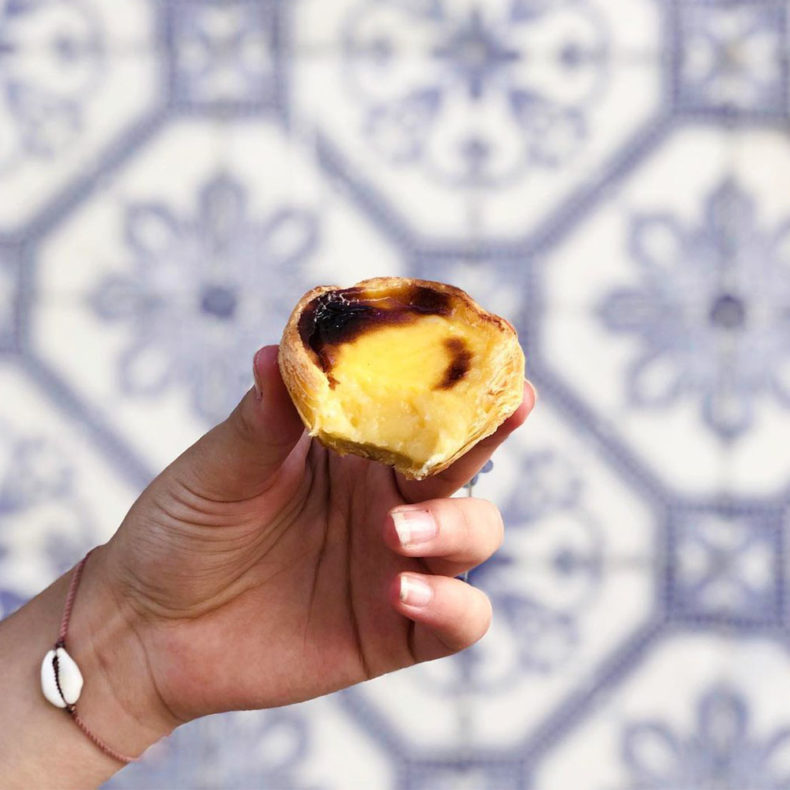 As someone visiting Lisbon, you should try to eat as many of Portugese cakes as you can. That definitely means a visit to Pastéis de Belém. In fact, the best pastéis de nata are found at Pastelaria Santo António in Alfama –according to the 2019 results of the 'Melhor Pastel de Nata' competition.
Bacalhau: Portugal's national dish
Before Portugal was ever known for its custard tarts, it was famous for bacalhau (salt-dried cod). It's a strange national dish to have, because cod is not native to Portugal. There are more than 365 recipes for it. Some of the most popular are bacalhau com natas (bacalhau with cream), bacalhau à lagareiro (a very olive oil-heavy bacalhau dish), and bacalhau à bras (bacalhau with shredded potato, onions, and eggs) the last of which is actually native to Lisbon.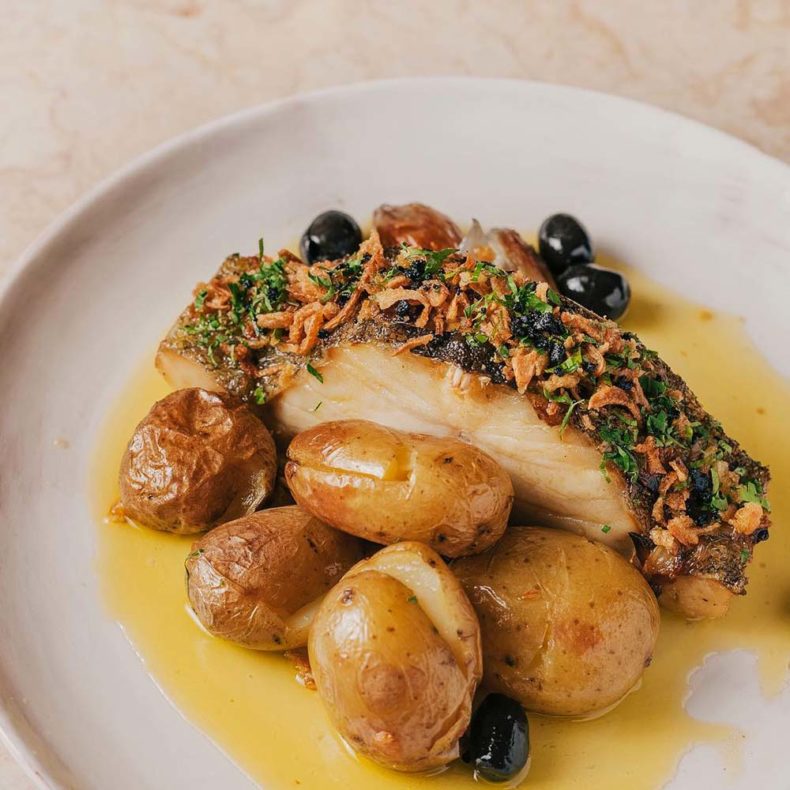 Bacalhau is definitely not the only type of fish you'll find in Portugal. Most menus include at least one fish dish, and it's often one of the menu do dia options. This is traditionally a white fish like robalo (seabass) or dourada (bream). The fishermen usually don't fish on Sundays, so you probably won't see fish on the menu on a Monday.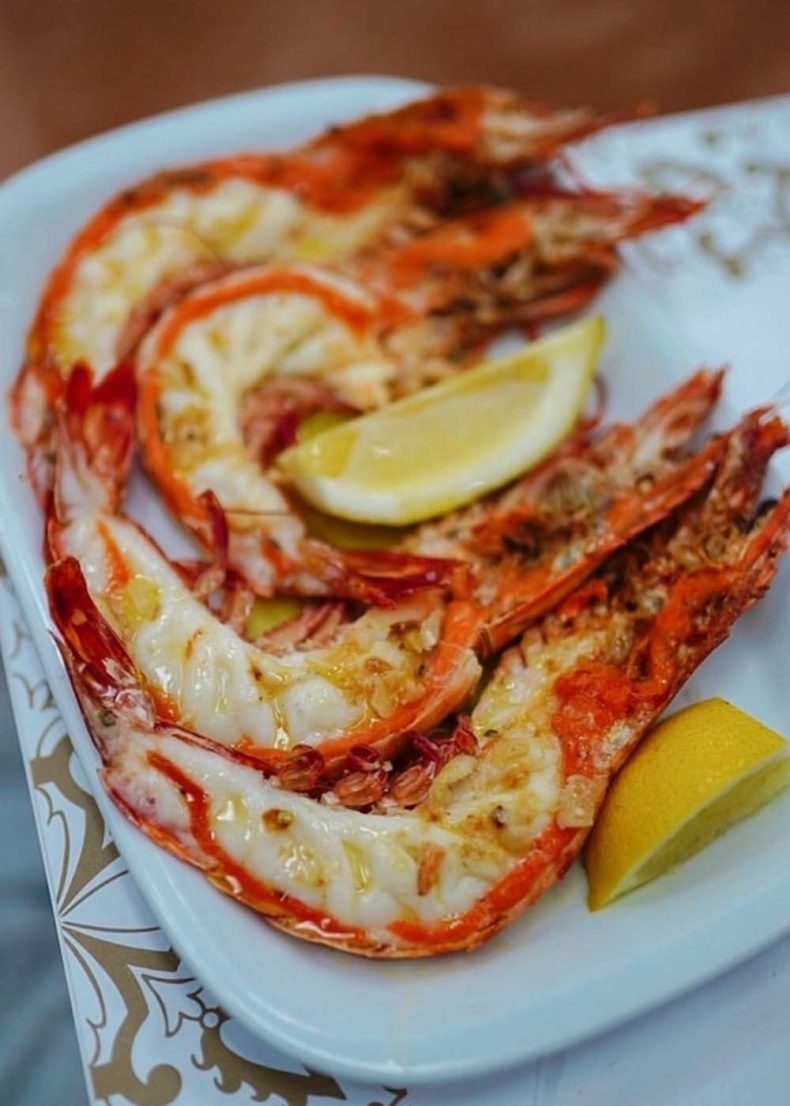 For seafood, it's best to head to a marisqueira, or a restaurant specialising in seafood. Cervejaria Ramiro is Lisbon's most famous, and also most touristy. At the marisqueira, you can order crab, lobster, tiger prawns, mussels, clams, and just about anything from the sea. Strangely, Lisbon's marisqueiras have a tradition in which dessert is a prego (a steak sandwich).
Hipster dining in Lisbon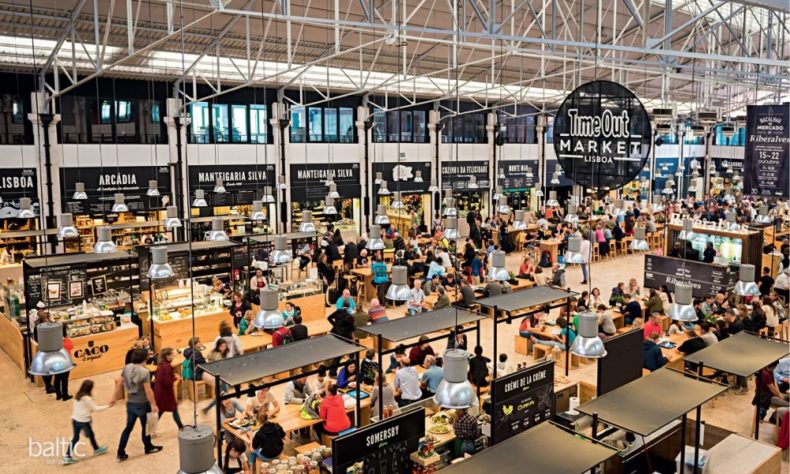 As with most European capital cities, Lisbon has seen its share of hipster coffee shops, restaurants, and bars open up in the past few years. Many of these serve international favourites such as avocado on toast. The most interesting additions to Lisbon's restaurant scene are those that combine modern flare with traditional Portuguese flavours, and many of these restaurants have a stall at the Time Out Market.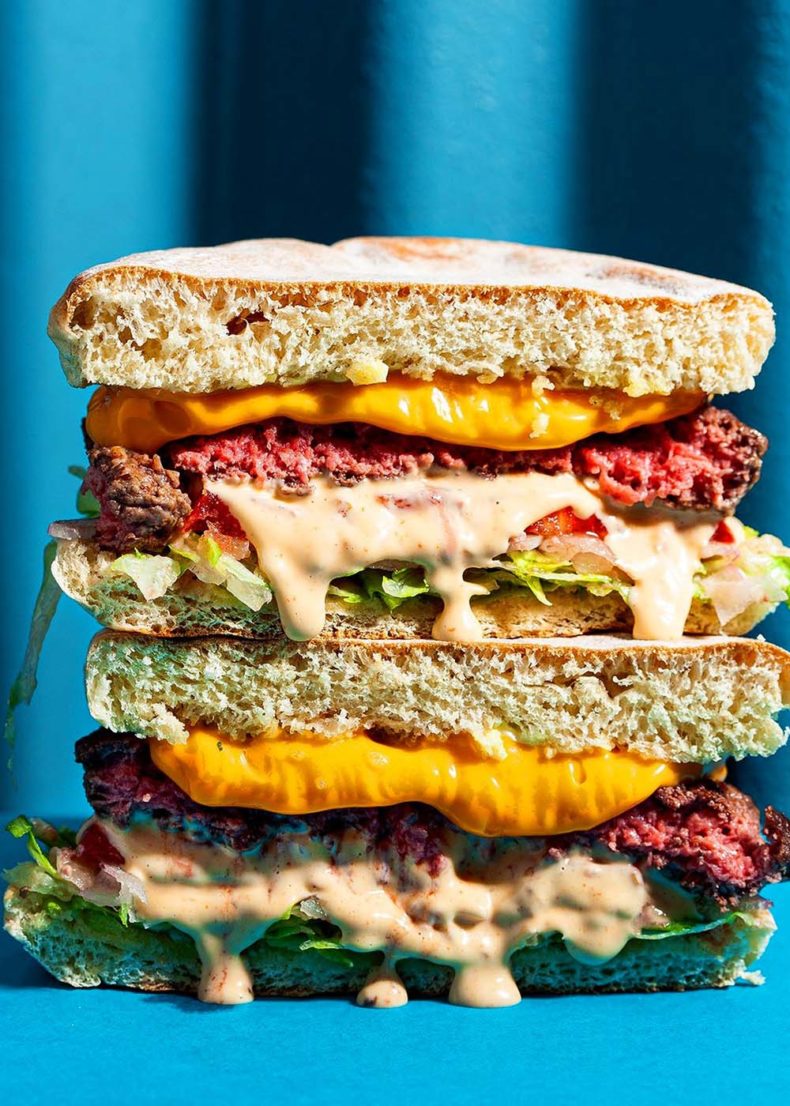 O Prego da Peixaria, for example, has played around with the prego, one of Portugal's most famous sandwiches and that 'dessert' at your local Lisbon marisqueira. Other stalls, such as Pudim do Abade or Recordação de Sintra, serve dishes from other parts of Portugal, while stalls such as O Surf & Turf add a more modern, international flair by serving up white fish ceviche with black pork popcorn and similar dishes.
What to drink in Lisbon
Lisbon's native drink is ginjinha, a sour cherry liquor that's served in a shot glass. You'll also come across the Óbidos style of serving it, which is in an edible chocolate cup. Medronho is another traditional spirit that's made from the medronho berry. It's often served as a digestif at the end of a meal, but you'll also find it in cocktail recipes as well.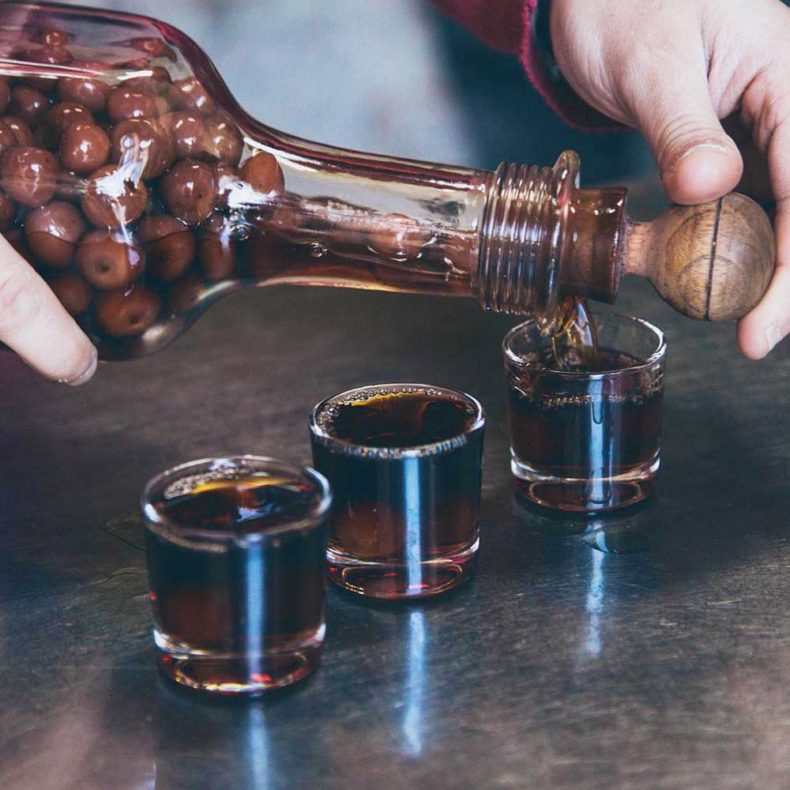 Until very recently, Portuguese drinks were limited to just a few options. You drank Super Bock beer in the north and Sagres beer in the south. Or you drank wine. Although the options remain the same in most of rural Portugal, the craft beer scene in Portugal has exploded and the most famous are Musa and Dois Corvos, but bars such as Quimera Brewpub in Alcântara and Cerveteca Lisboa in Praça das Flores offer a wide selection of bottled and draft local beer.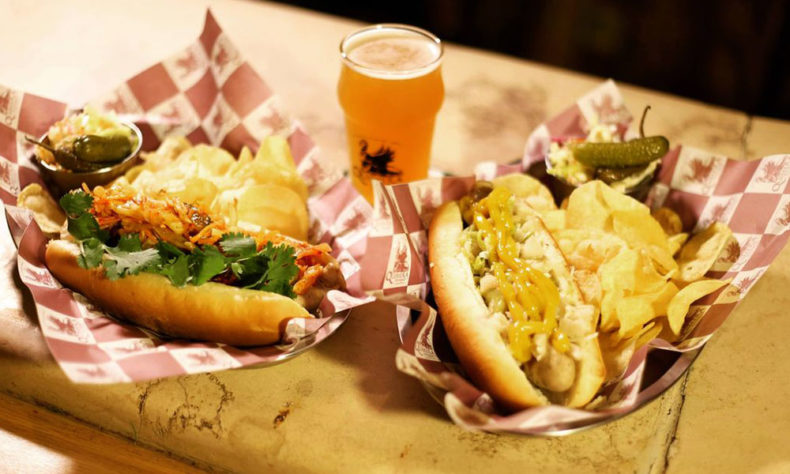 There are a growing number of craft gin producers in Portugal as well. The most common names are Sharish and Big Boss. Templus, for example, infuses its gin with locally-grown peppermint and pennyroyal. Another Portuguese producer, Nao, lets the gin finish in a Port wine cask to give it that ultimate Portuguese flavour. Unfortunately, finding their products isn't always easy. Keep an eye on the bar menus for any of the names mentioned above.
Wine and port wine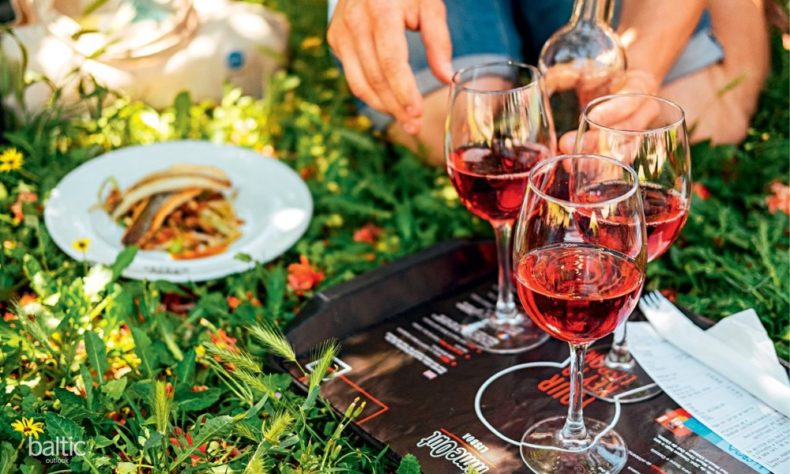 Much like Portuguese food, Portuguese wine has been very overlooked. The best place to start is the Douro, widely considered to be Portugal's best wine region. Follow that up with the Alentejo for its reds. One wine that has gained some international fame recently is Vinho Verde. Light and usually characterised by a slight spritz, this is a great wine for warmer days and an excellent match for fish and seafood.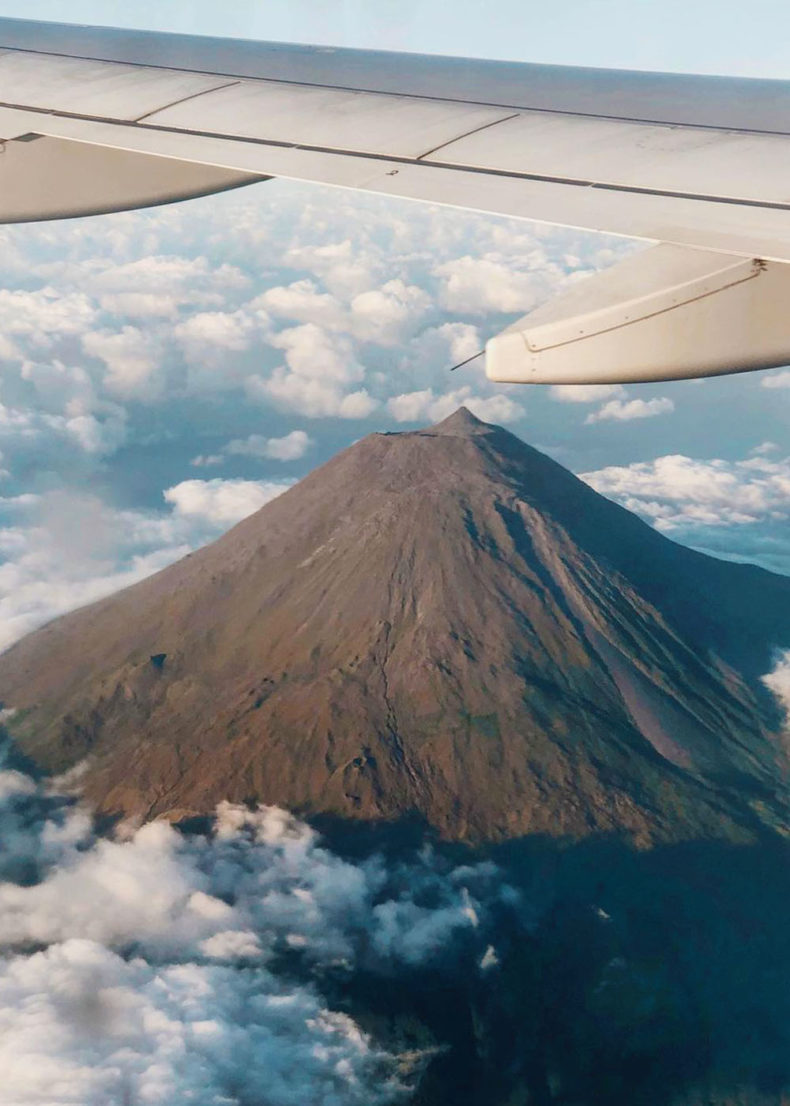 For something even more unique, try a white wine from the island of Pico in the Azores archipelago that is one of the most unique wine production practices in the world. The ground on this beautiful volcanic island is covered in small pieces of volcanic rock, or biscoitos, and the vines run along the ground on top of these rocks. As with artisan gin, finding a bottle of Pico wine can be a challenge.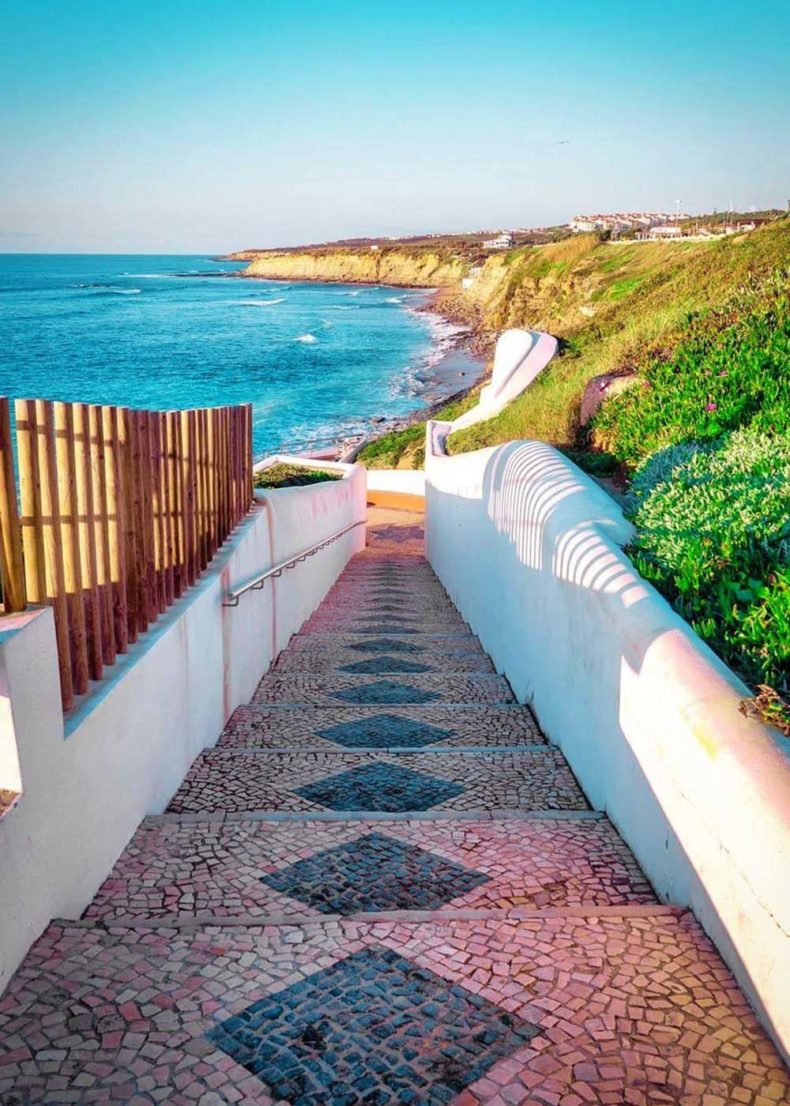 Port is obviously tied to Portugal's second biggest city, Porto, but that doesn't mean you shouldn't try a few glasses while you're in Lisbon. Head to any wine shop in Lisbon, though, and you'll quickly see that Port is quite a big deal here. You don't need to start with a Vintage Port. You could start with an LBV (Late Bottled Vintage) instead. If you do like the LBV, many bars in Portugal serve Port wine by the glass. This means you can sample a few different expensive Vintage Ports and aged Tawnys without having to commit to buying an entire bottle.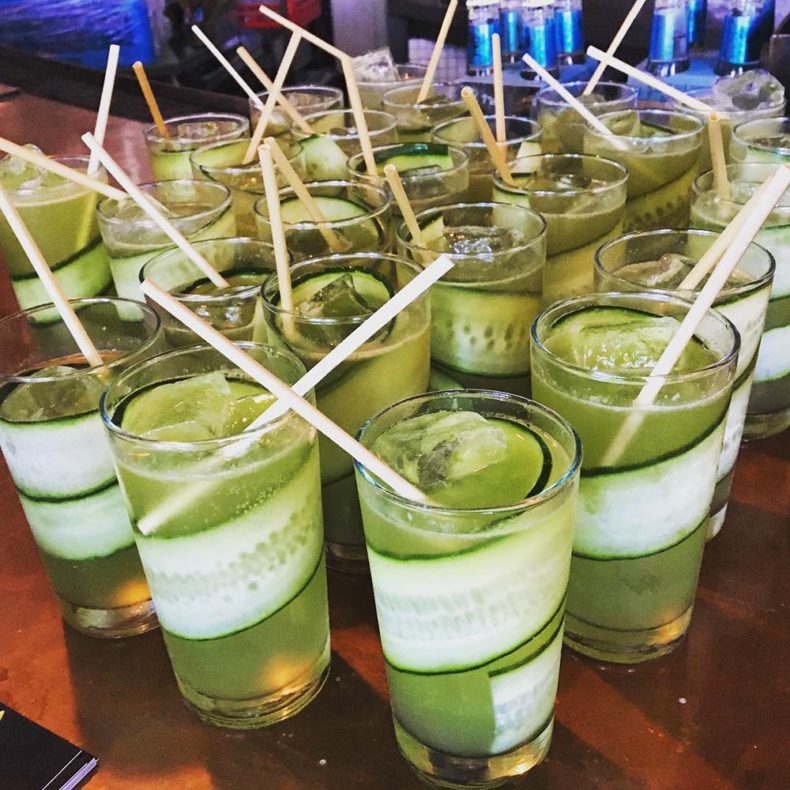 Another interesting Port to look out for is white Port, which comes in varying styles of sweetness: Extra Seco, Seco, Doce, and Lágrima. It works well as an apéritif, but you'll also see it used in Port & Tonic cocktails.
Rooftop bars & miradouros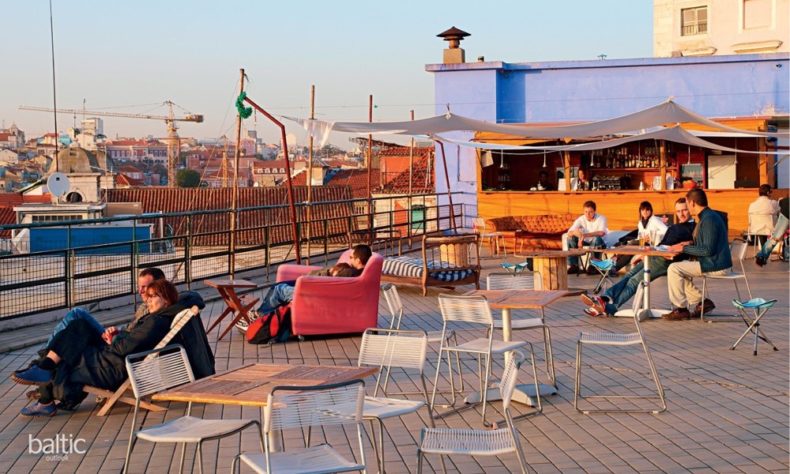 When the weather is good, the best place to savour any kind of drink is somewhere with a view. One of the most interesting is Park Bar on Calçada do Combro. Set on top of a multi-storey car park, this bar offers some of the best views of Lisbon, the Tejo River, and the 25 de Abril Bridge.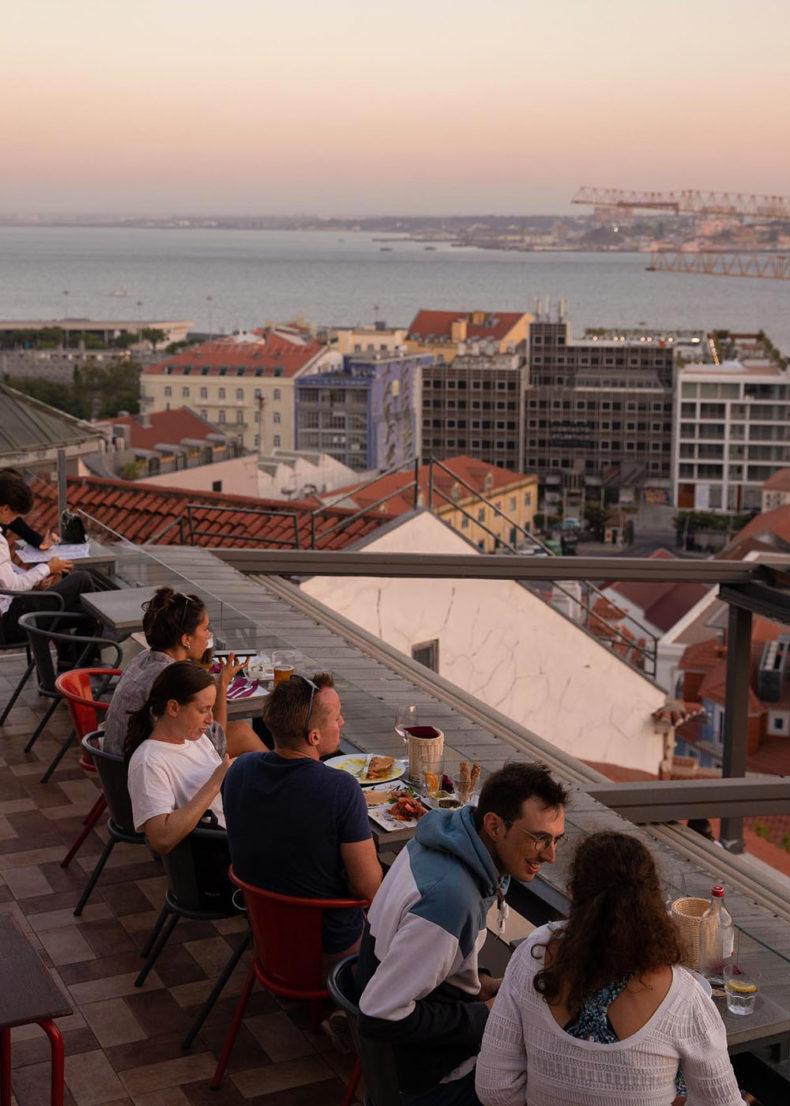 But you don't have to get scared to get a good view in Lisbon. All over the city, you'll see signs for miradouros, which literally means 'golden view'. These are spots that have been marked for their spectacular views. They're perfect places to take a quick selfie and watch the sun set over the city while sipping a glass of Vinho Verde.