As summer draws to a close, many us still want to capture those last, fading memories of the warm, sunny days.
We dream of lying on far-flung beaches, admiring golden sunsets, and dips in the ocean before an evening at an alfresco terrace, savouring the last of the summer fragrance.
Luckily, not all countries are immediately plunged into darkness at the end of August but instead enjoy a mild and sunny autumn that's perfect for a short break.
From days at the beach to exploring some of our best-known destinations without the big crowds, we've rounded up eight of the best destinations for autumn sun.
Dubai, United Arab Emirates
As the intense summer heat fades, autumn presents a fantastic opportunity to enjoy a few sunny days in Dubai.
Glitz, glamour, and elegance combine in this desert metropolis, which is home to some of the biggest, tallest, and most expensive sights in the world.
Rising from the sand, this oasis of skyscrapers is all about decadence in the desert – and autumn is when things really start to kick off, as the city gears up for its main tourism season.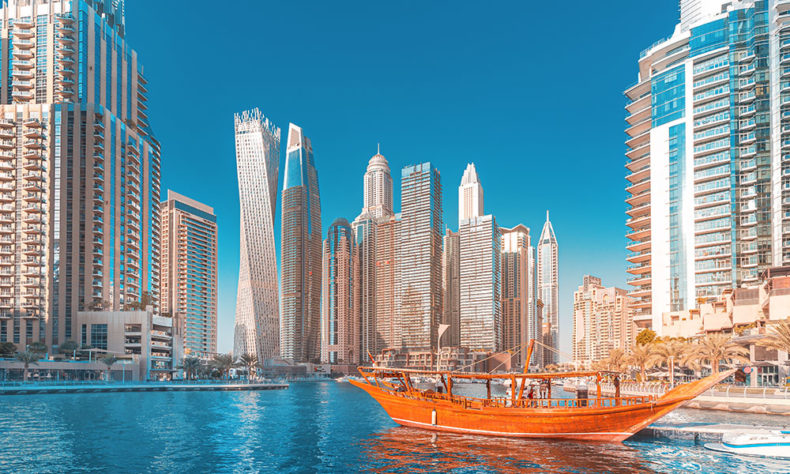 With temperatures reaching over 30°C during the hottest parts of the day into October, it's very tempting to spend a vacation lounging by the resort pool or beach, drink in hand.
But with an army of taxis whizzing around the city, getting to the city's main sights is a breeze. Come evening, things begin to cool down enough to wander outside, enjoy alfresco meals, and visit one of the many rooftop cocktail bars.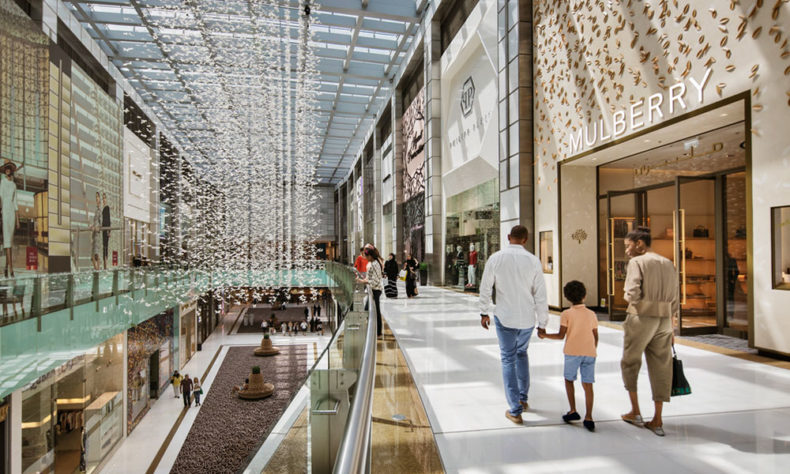 One of the main things to do in Dubai is discover its shopping scene. The city is home to the world's biggest shopping malls, sprawling temples of retail that are a destination in and of themselves.
Inside, they're not just collections of stores; depending on where you go, you might also find a fascinating aquarium, an amusement park, or even the world's largest indoor ski slope.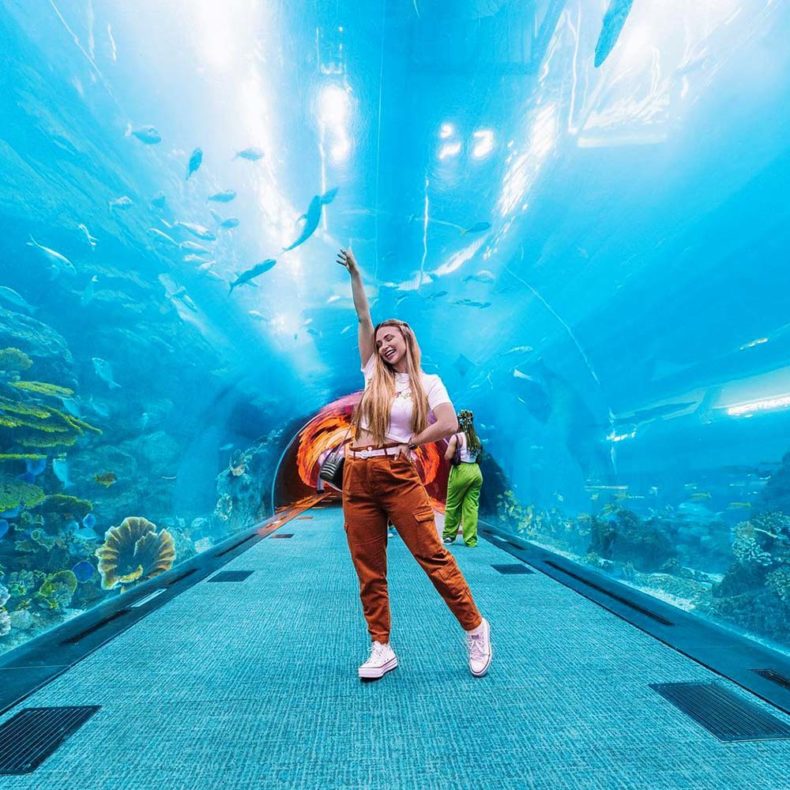 The lower temperatures also mean that it's a fantastic time to venture outside the city into the desert.
Day tours include jeep safaris that tear up and down the dunes, quad-biking, overnight stays in traditional Bedouin camps, and much more.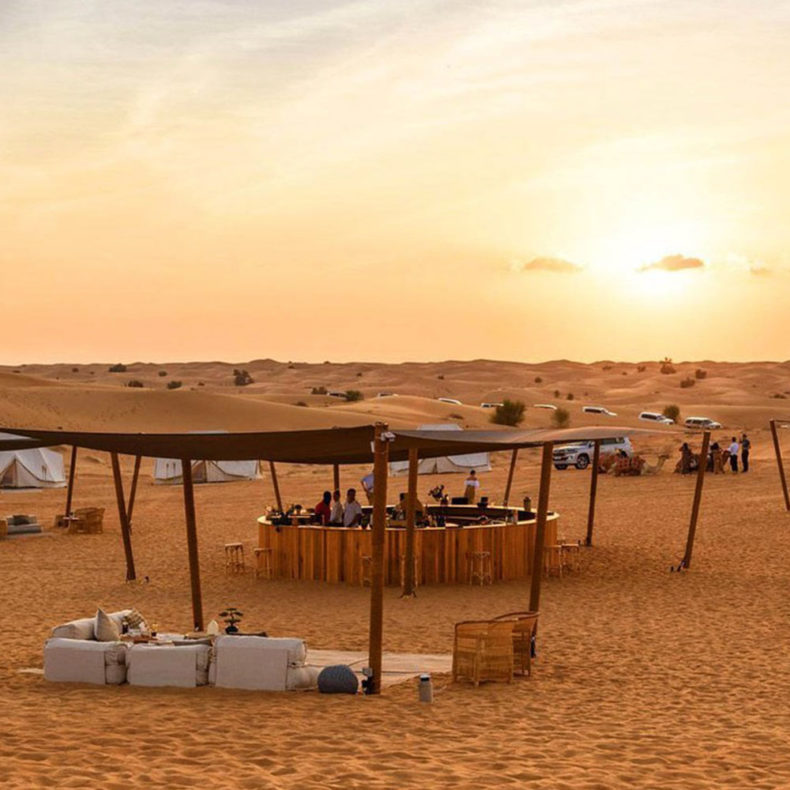 Barcelona, Spain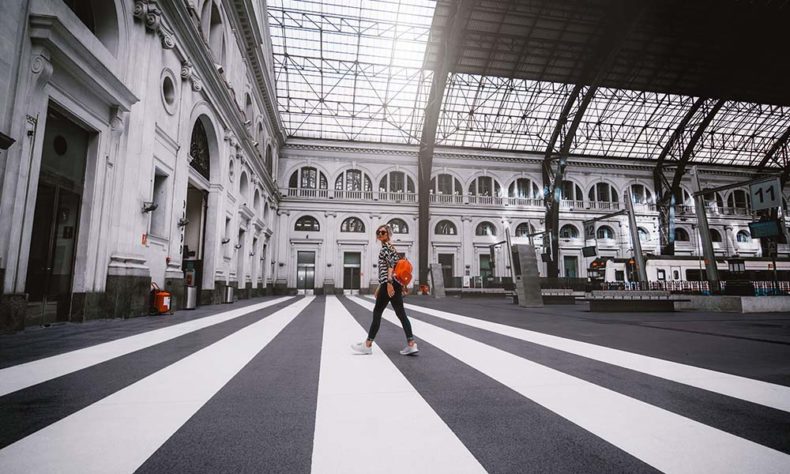 For some fun in the Mediterranean sun, it's hard to look past an autumn break in Barcelona.
One of Spain's most sizzling and alluring cities, this destination is an enticing mix of vibrant culture, world-class gastronomy, elegant architecture, and that laid-back Spanish sensibility.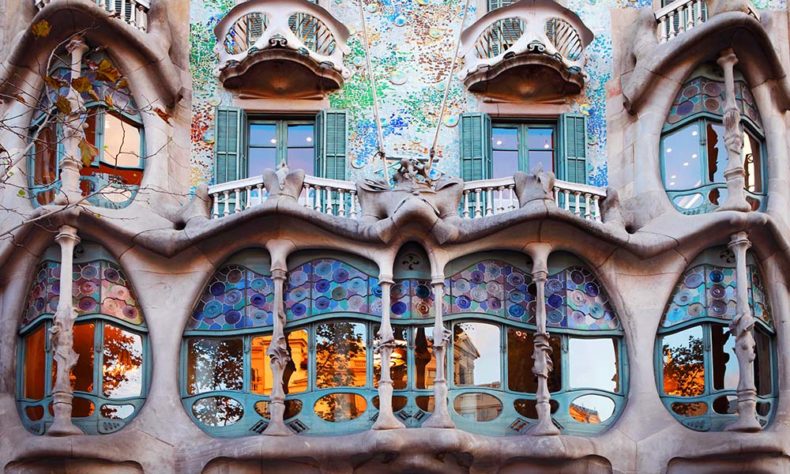 In autumn, Barcelona seems to let out a sigh of relief – the throngs of tourists that descend on the city in the summer have disappeared, and locals return from their own vacations to a city renewed.
Autumn is one of the best seasons to visit Barcelona, with temperatures remaining nice and balmy well into October, meaning the city's beaches are still a tempting prospect.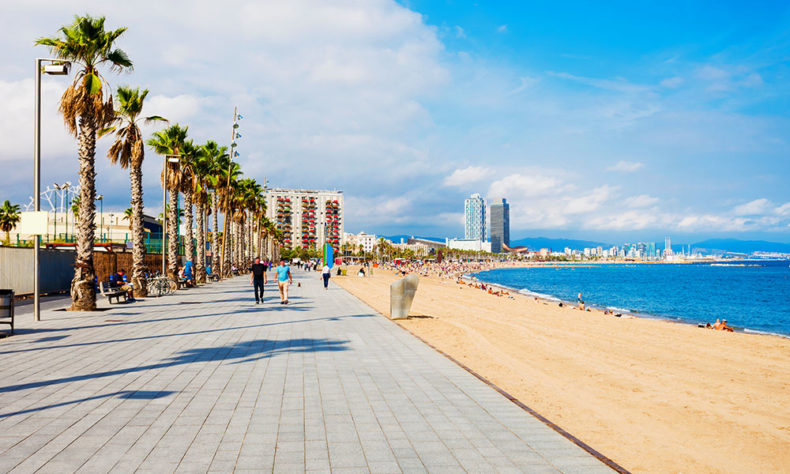 Fewer visitors means that it's far easier to visit Barcelona's star attractions.
After ticking off some of the big-name sights (such as Gaudí's Sagrada Família and Parc Güell), walking around the city is an absolute pleasure. The cooler temperatures make it easy to explore at will, wandering through the shadowy web of streets in the Gothic Quarter into the elegant avenues of Eixample.
The city is like a big open-air museum, offering a mishmash of Romanesque, medieval, and Catalan modernism architectural styles.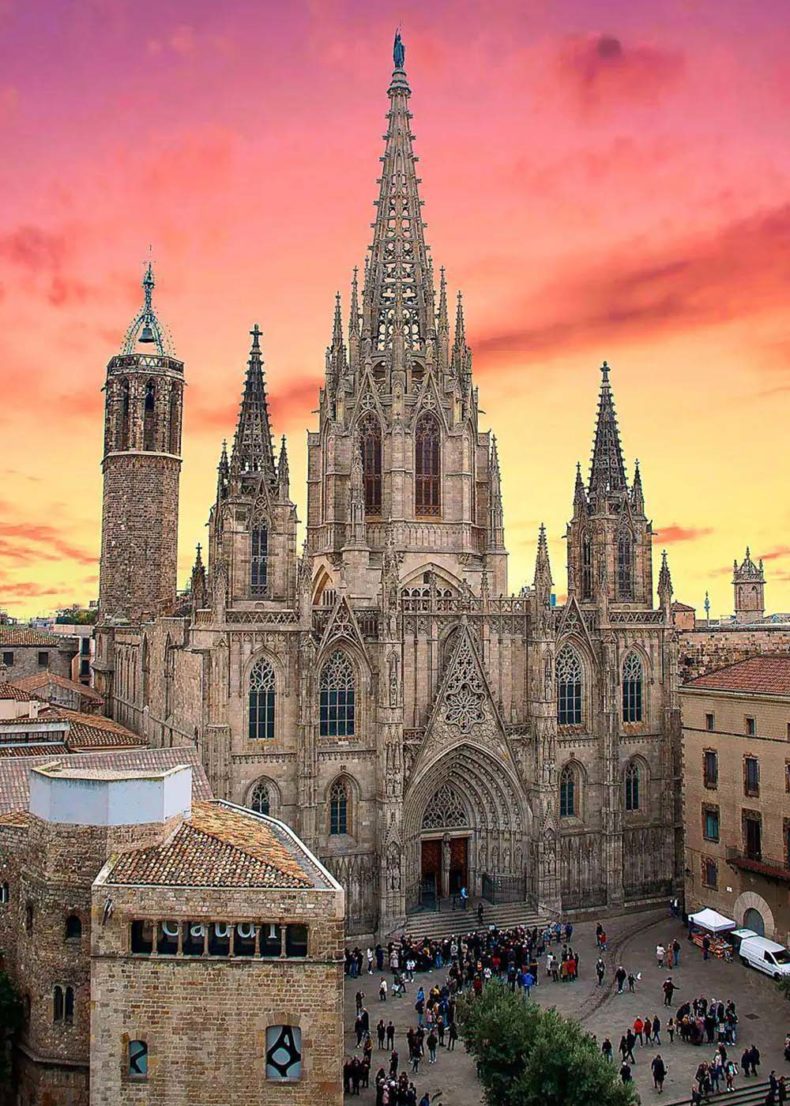 But autumn in Barcelona is also a time to kick back, relax, and enjoy the flavours of the city.
Seafood paella along the beach, nights bouncing from bar to bar in search of tapas, and sun-dappled afternoons with a glass of vermut and bowl of olives are all moments that make an autumn break in Barcelona one to remember.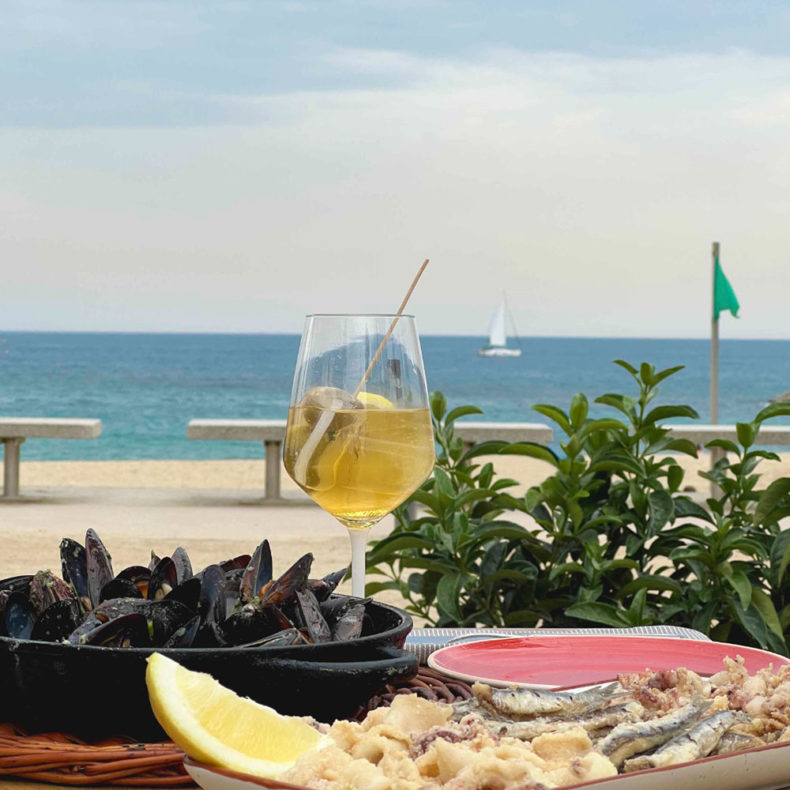 Dubrovnik, Croatia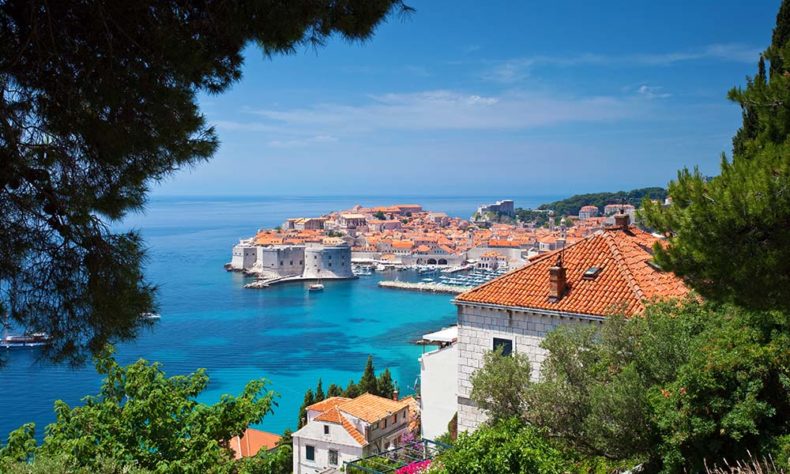 Mention Dubrovnik, and it immediately conjures up images of an old-world, medieval town filled with Baroque architecture, cobbled streets, and shimmering red-tiled roofs backdropped by the crystalline waters of the Adriatic Sea.
Words like 'enchanting', 'romantic', and 'breathtaking' are bandied about when describing the city, and with good reason. There's nothing quite like laying your eyes on Dubrovnik's old town for the first time.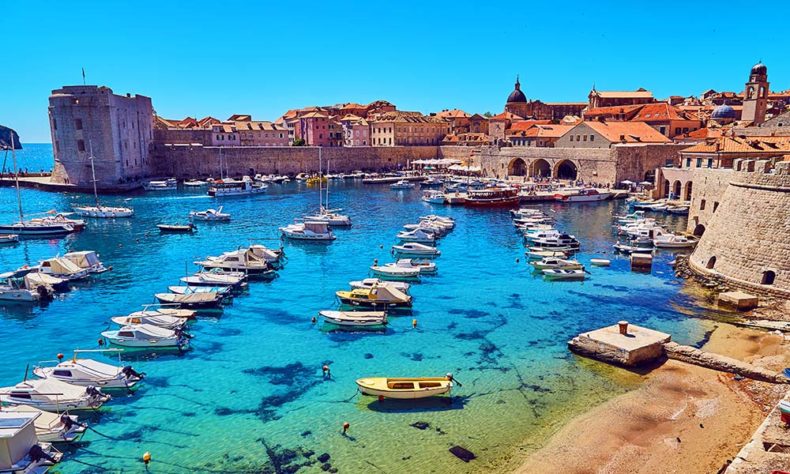 Summer in the city is hot and crowded, so instead, why not leave the crowds behind and book an autumn break in Dubrovnik? Balmy temperatures and golden, slanting light make it a pleasure to visit the city during this season; it's a great choice for those not yet ready to bid farewell to the summer.
With fewer crowds, Dubrovnik becomes an immeasurably pleasant place to wander, with the salty sea breeze washing through the cobbled streets. Consider a lap of the city's medieval walls or simply getting lost in the Old Town.
Ferries are also cheaper in the shoulder season, unlocking the way to three blissfully quiet islands nearby: Koločep, Lopud and Šipan, each home to picture-perfect beaches.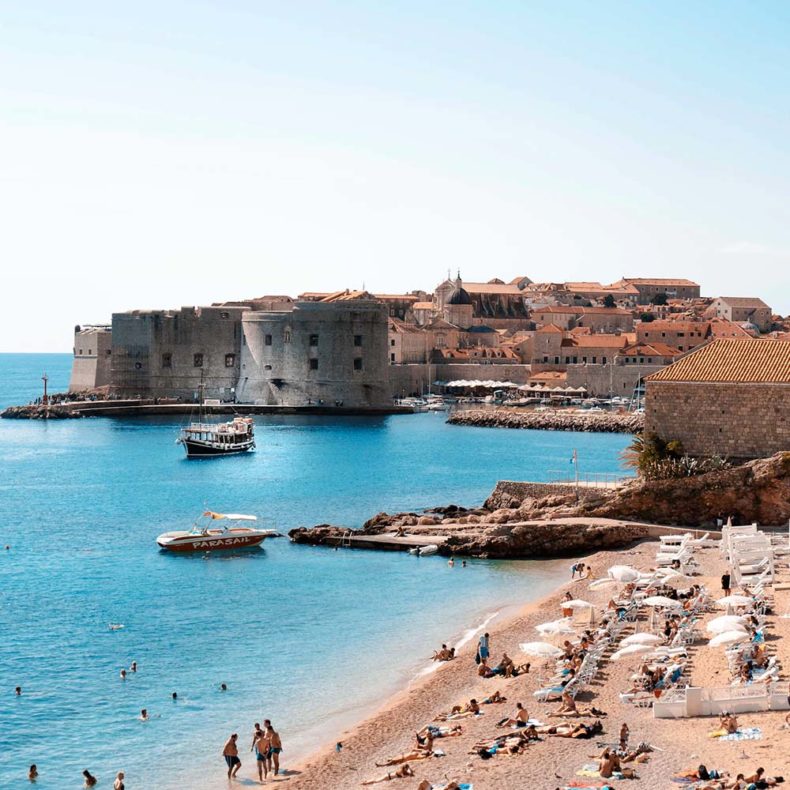 When it comes to food, Dubrovnik inspires with its unique mix of Mediterranean and Adriatic flair.
Autumn is a time of harvest, meaning you'll find plump olives, fresh figs, pomegranates, and ripe tomatoes overflowing in the food markets and on restaurant plates.
There's also the wealth of seafood, which puts you in good stead for a day of exploring.
So, what are you waiting for?
Pisa, Italy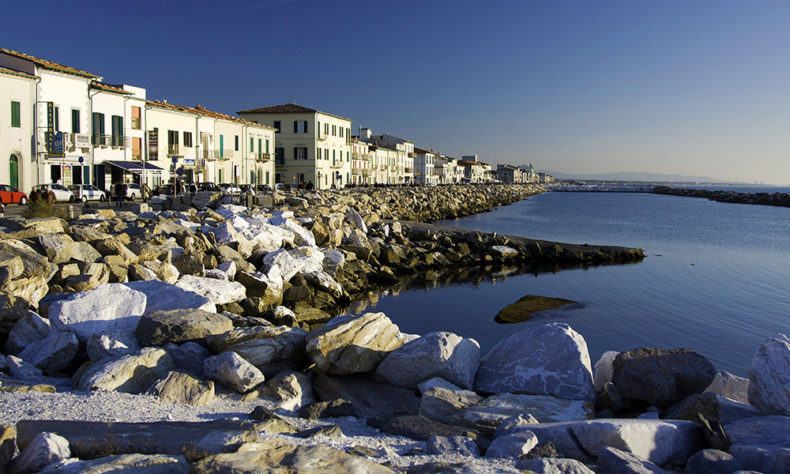 Pisa might be known for its leaning tower, but there's far more than meets the eye in this gorgeous Tuscan city.
Thanks to most travellers doing just a fly-by stop for the classic 'holding up the leaning tower' photo, the rest of the city and its noteworthy sights fly a bit under the radar.
Come autumn, Pisa falls quiet as the crowds disappear and leave this fabulous Italian city ripe for exploring.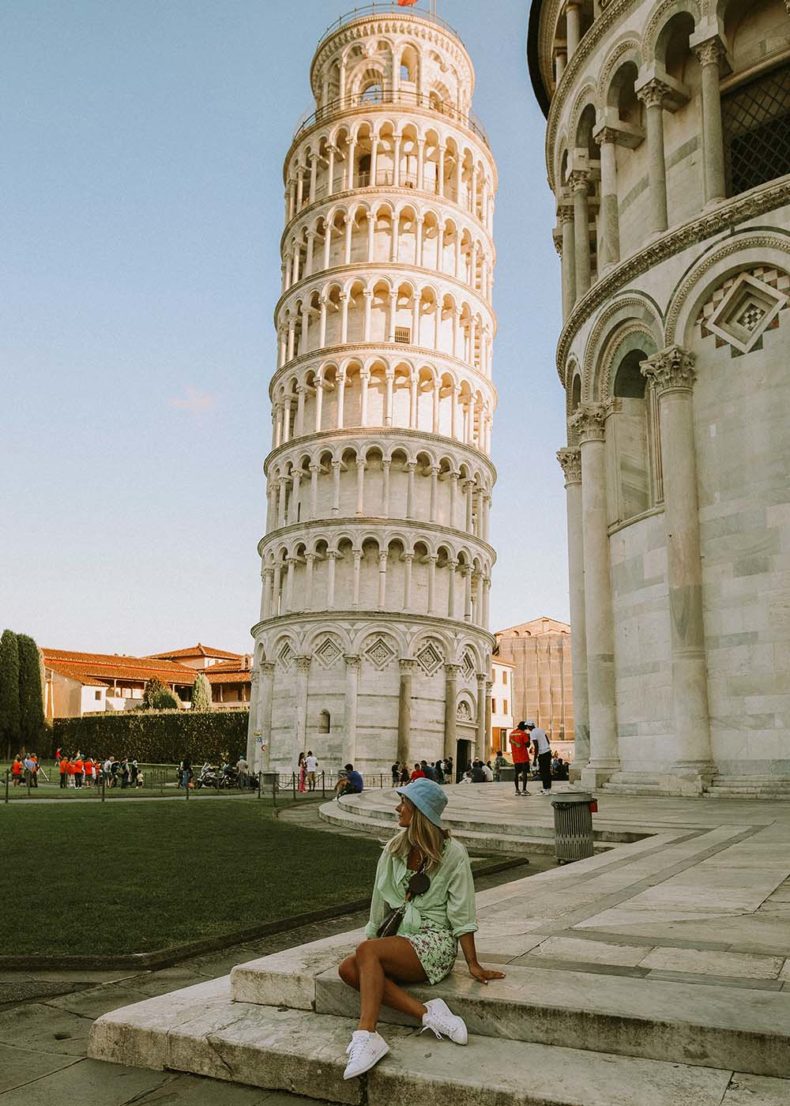 The star of the show is, of course, the Leaning Tower of Pisa, and by all means, make sure to snap that famous photo. But afterwards, discovering what the rest of the city has to offer is a delight.
Pisa is home to a wealth of noteworthy sights, from Gothic cathedrals to its elite university. It's the latter that draws a huge population of students, bringing with them a strong penchant for street life.
The further you explore, the more beautiful piazzas you'll turn up, all overflowing with cafés, bars, restaurants, and locals instead of tourists.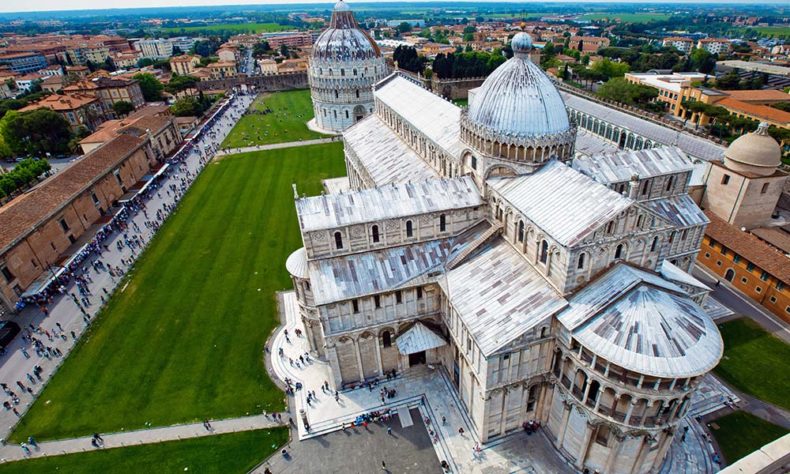 With the fading sunlight cast across this corner of Europe, it's also well worth your time to duck outside the city and explore the attractive Tuscan countryside.
Alive with autumn foliage, the world-famous rolling hills turn a burnt yellow and the alleys of cypress trees, knotty olive groves, and enticing vineyards shimmer with rustic colours. You'll also discover plenty of good food to enjoy in the mild country air.
We could easily spend a whole lifetime tracking down our favourite wine and homemade pasta – and what a life it would be.
Venice, Italy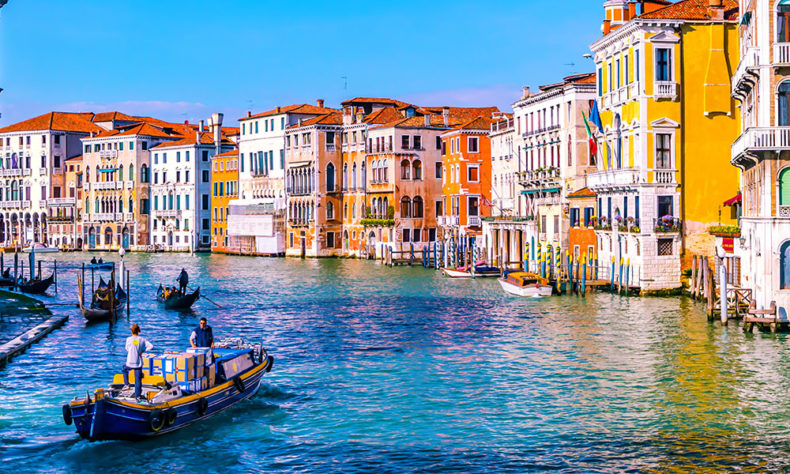 We remain in Italy for our next autumn-sun destination, and it's a doozy. Venice is without a doubt one of the most beautiful places in Italy, and the world.
It's a city of glorious palaces and churches perched atop a series of canals, with bridges connecting the narrow streets that run between the grand buildings.
In summer, the crowds can be stifling, but they drop away in autumn, leaving nothing but the sounds of gondolas gliding through the canals, paddles dipping in and out of the water.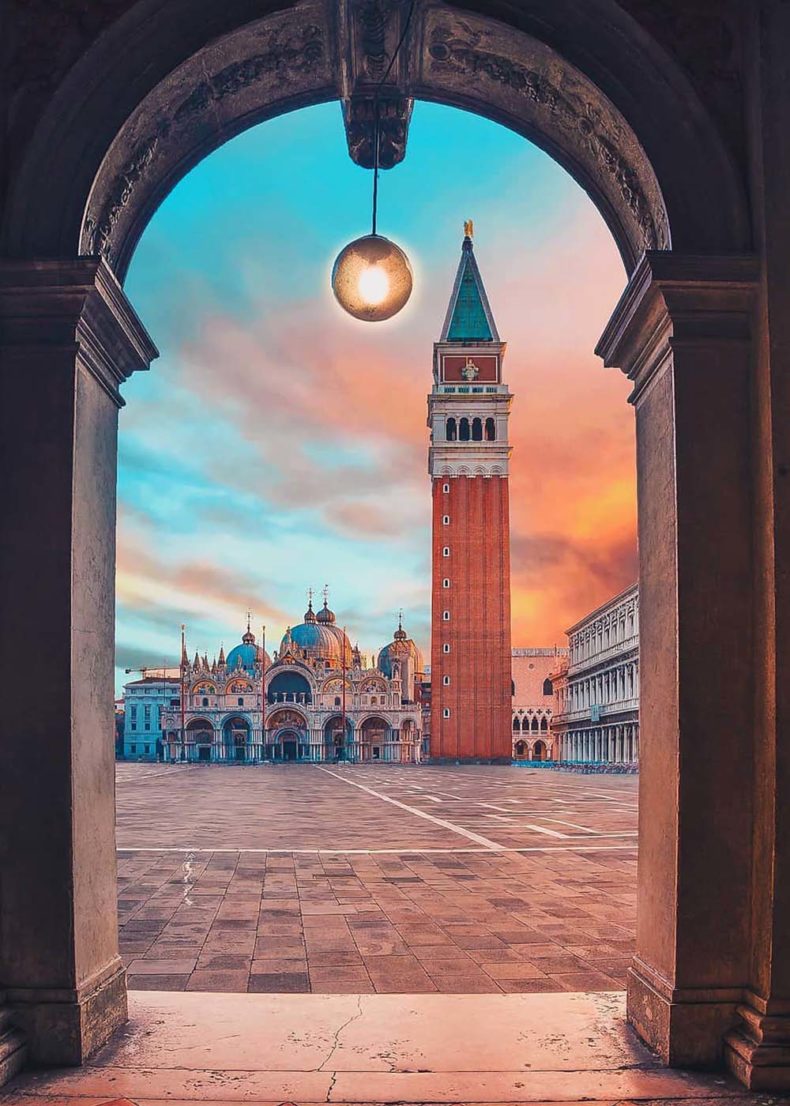 With fewer crowds, the city is much more enjoyable and far easier to get to know. The weather remains beautiful throughout the season, letting you explore at will without being overwhelmed by crowds.
Starting off in Piazza San Marco is always a good idea, where the imposing domes of the Basilica di San Marco rise above the square.
Gondola rides are also worth the cost, but don't forget to dive into the city's narrow alleyways to turn up even more fascinating churches, museums, galleries, and boutique stores.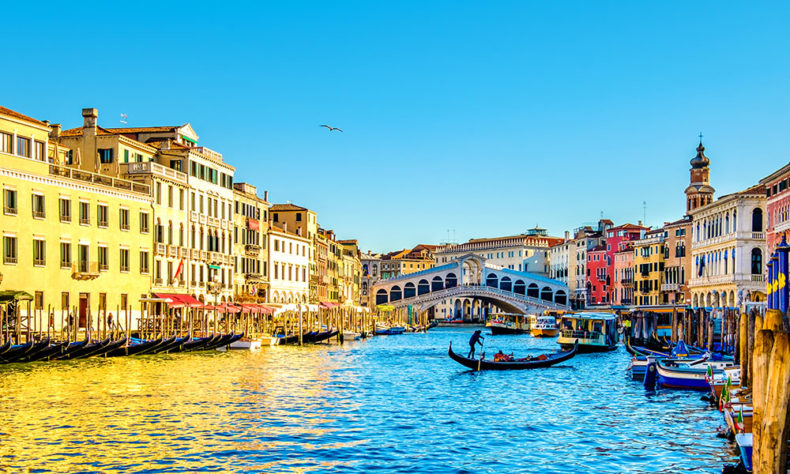 Venice was once one of Europe's most important maritime powers, tapping into the trade routes between the East and West.
Add in its access to a host of interesting seafood, and Venice developed a rich culinary culture that persists today.
Rub shoulders with locals in a bar serving an array of cicheti, or the city's take on tapas, but save room for dinner.
An evening meal at one of the canal-side bistros serving up unique seafood flavours and classic Italian dishes is a magical experience.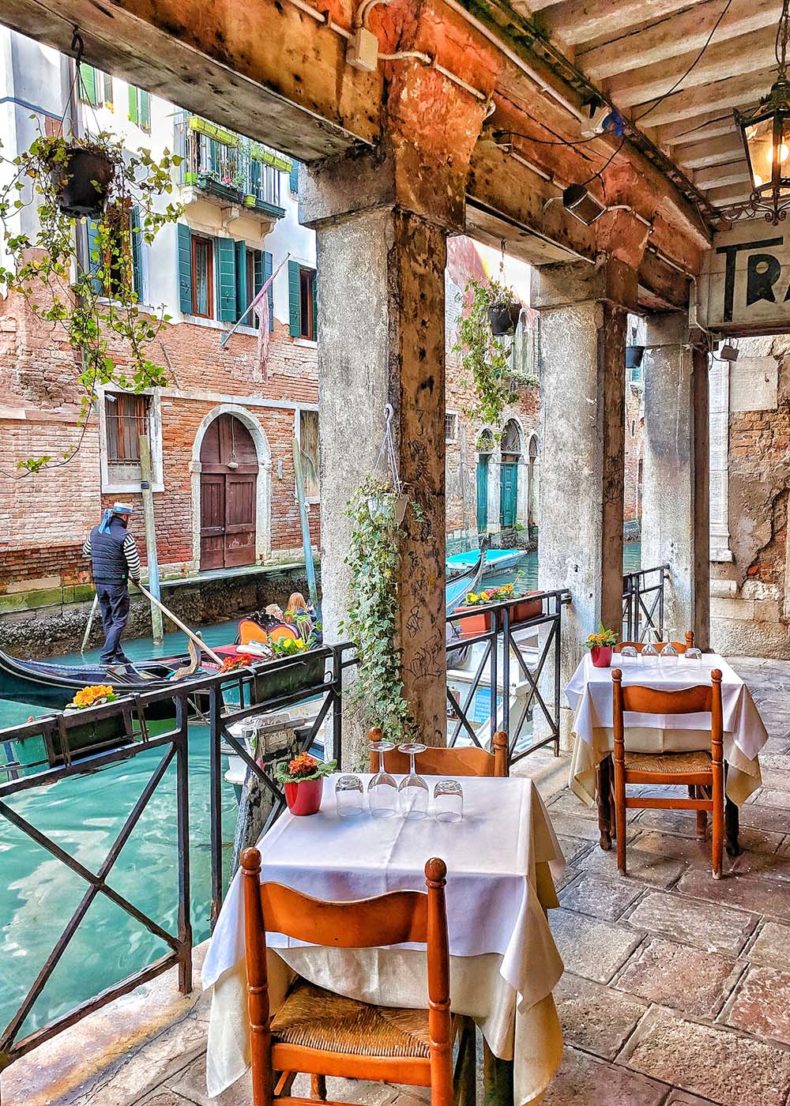 Malta
Malta, like many other Mediterranean destinations, shines as the August heat finally dissipates. As autumn approaches, this rugged island in the Mediterranean Sea is refreshed by a cool breeze.
The combination of warm, sunny days and this cooling breeze makes autumn the perfect time to explore Malta's bustling capital city Valletta, as well as the rugged coastline and interior.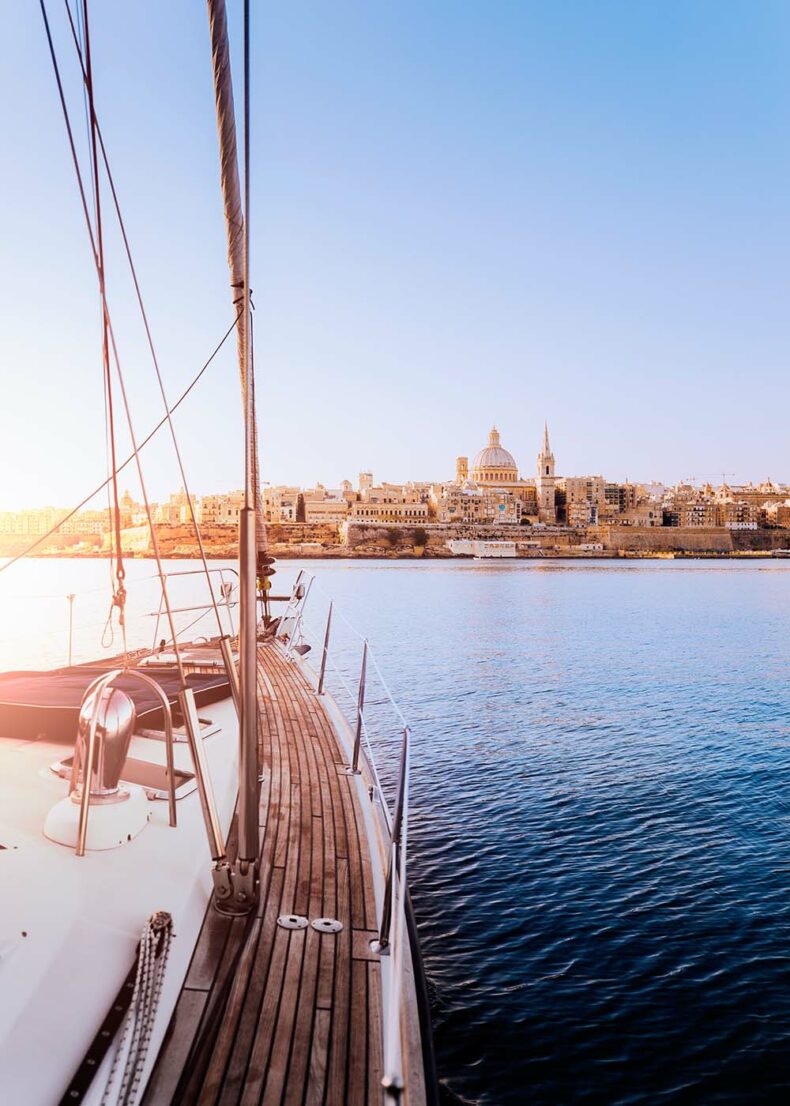 Because this small island nation is surrounded by water, one of the best things to do on an autumn break in Malta is to experience the sea in one way or another.
Seeking adventure? Rent a kayak and paddle along the coast.
Looking for something romantic? How about a private sailing tour at sunset?
Valletta's water taxis can also take you from the historical city centre to the neighbourhoods on either side of it.
Finally, for a taste of Malta's relaxed pace of life, take a ferry to Comino or Gozo, the two other islands in the archipelago, both of which offer plenty of peaceful sights.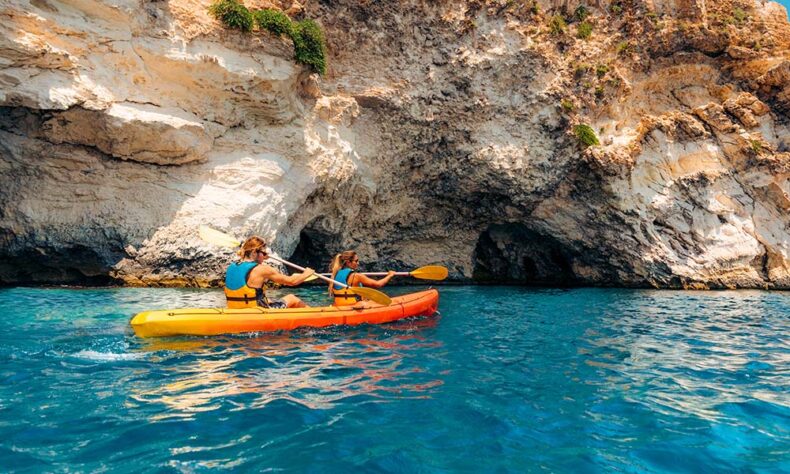 Malta's mild evenings are also perfect for dining out.
The ports of Valletta boast some of the city's finest restaurants, where you can sample world-class seafood, traditional Maltese recipes and ingredients, and of course, delicious wine.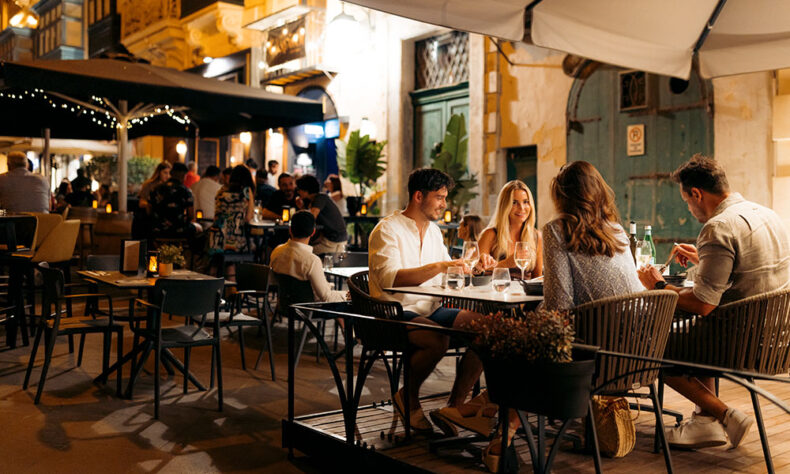 Bilbao, Spain
The Basque Country has a magnetic quality that draws people in. This historical region in northern Spain is particularly captivating.
As autumn arrives, brisk winds sweep in from the Atlantic Ocean, but the rain holds off until the end of the year, making Bilbao an attractive destination for a sunny autumn break.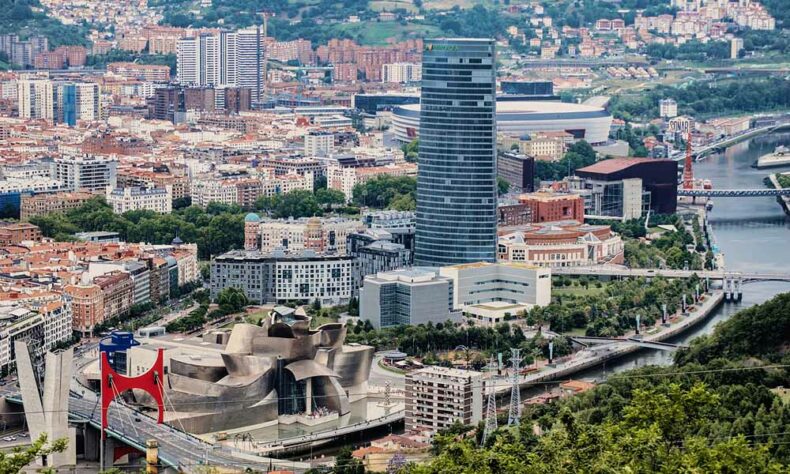 As the oldest independent culture in Europe, the Basques have a lot to teach us about living well.
One thing that stands out is their cuisine, which is a great pleasure to indulge in during an autumn trip to Bilbao.
The atmospheric Casco Viejo district is the perfect place to whet your appetite with pintxos, and you won't have to fight through thick crowds of tourists. After trying several pintxos, tradition dictates moving on to a restaurant.
In Bilbao, the same passion and dedication for local ingredients and recipes can be found at local bars and Michelin-starred establishments alike.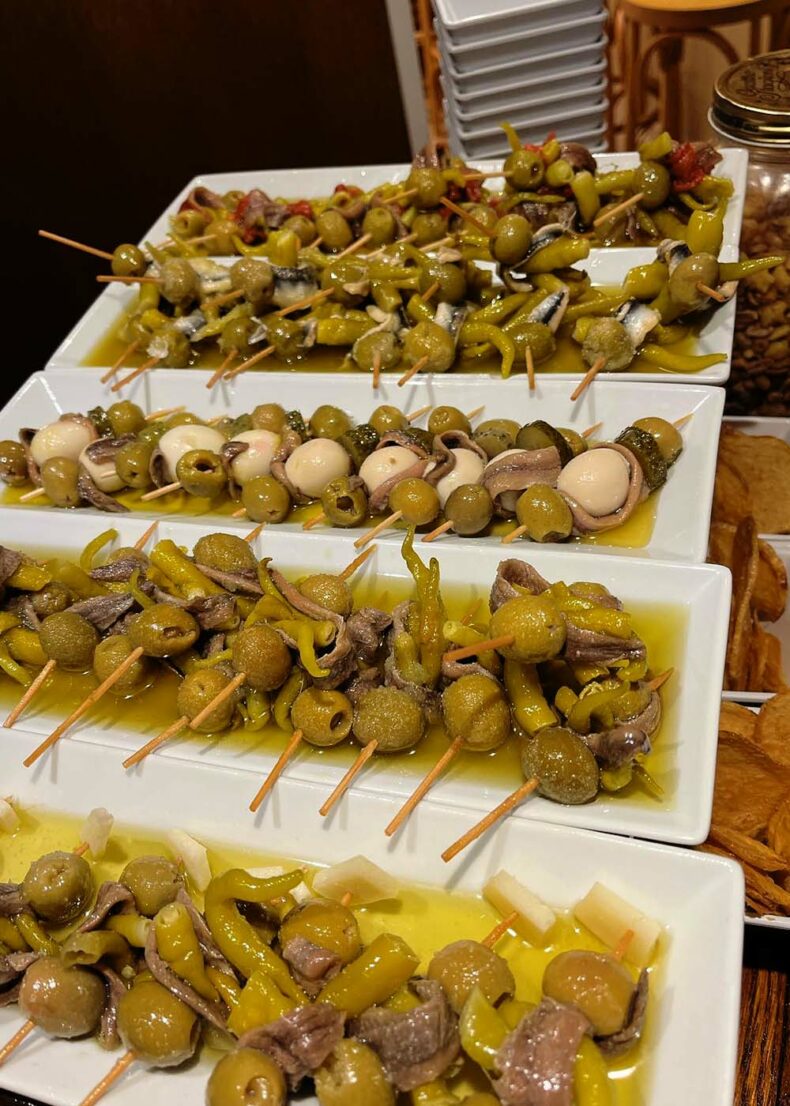 Autumn is also an excellent time to enjoy some of the best surfing in Europe.
July and August can be crowded with other surfers, but in September and October, the beaches are blissfully quiet, providing a more meditative surfing experience.
From Bilbao, it's just a short drive to the coast, where historic surf hubs such as San Sebastian, Meñakoz, and Zarautz are renowned for their swells.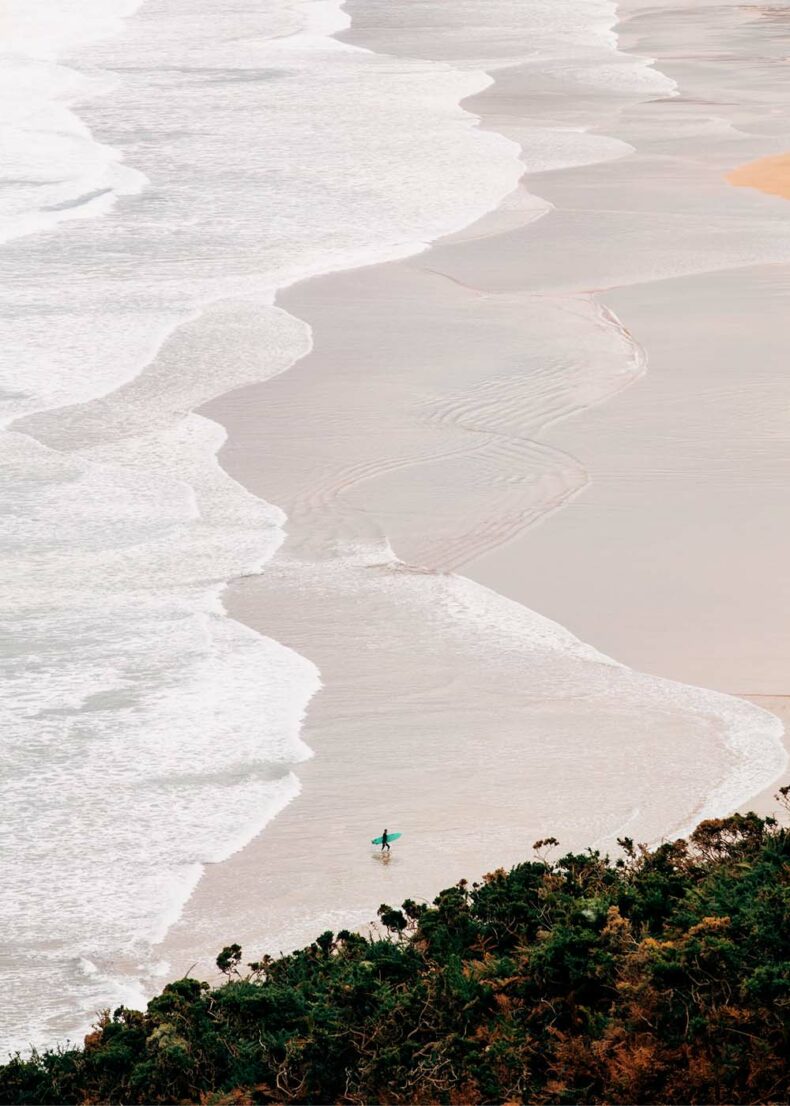 Porto, Portugal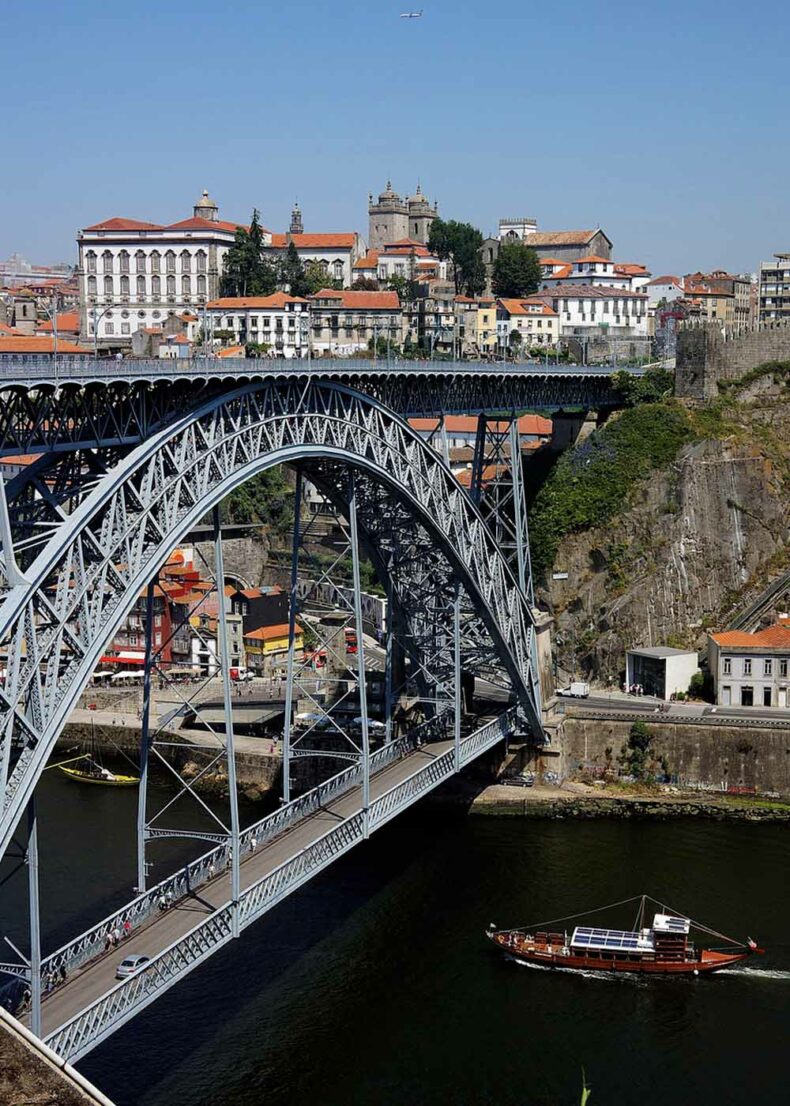 If you're seeking an autumn break in a friendly European destination, look no further than Porto.
This charming city lies at the mouth of the Douro River, where it meets the Atlantic Ocean; there are hills on both banks, and its historical centre is full of cobbled streets and medieval architecture just waiting to be explored.
From wandering along picturesque streets to lounging on stunning beaches, Porto has everything you need for a sunny and memorable autumn vacation.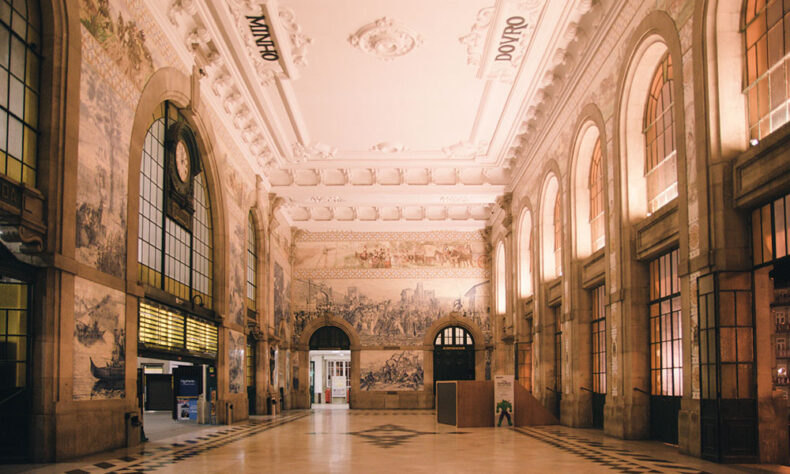 As the summer crowds disperse, September is the perfect time to explore the Ribeira district on foot. This lively area is the heart of Porto, with famous landmarks such as the Porto Cathedral and Clérigos Tower.
But the city's modern architecture is also worth checking out, such as the minimalist Serralves Museum of Contemporary Art and the striking Casa da Música.
In addition, the metro stations are adorned with beautiful hand-painted tiles, and the medieval walls boast urban murals, adding to the city's eclectic charm.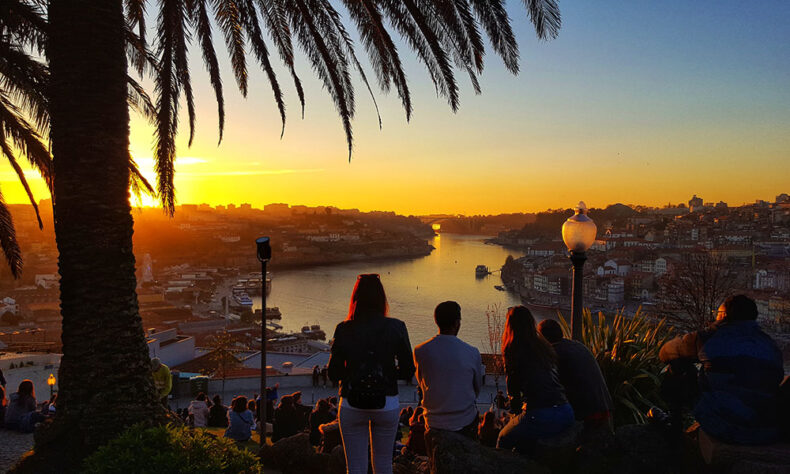 The warm afternoons in Porto are perfect for sipping a glass of port wine, a local favourite. Head to a cosy bar to mingle with friendly locals or visit one of the many rooftop bars for breathtaking views over the Atlantic Ocean.
And if you're craving some beach time, hop on a short tram ride to the coast and bask in the sun on the sandy shores while admiring the majestic ocean waves.
Text by James Taylor