Michelin restaurants, outstanding architecture, beautiful beaches, unforgettable entertainment and guaranteed sunny weather in autumn and winter: Dubai offers this and much more. Here is our pick of the must-try experiences in the sun-soaked metropolis.
Museums that impress 
Museum of the Future
'Welcome to 2071', says Aya, a digital resident of the Museum of the Future. It was officially opened on a symbolic date, the 22nd of February (22-02-22), inside 'the most beautiful building on earth', as they attest. The building is indeed quite impressive. The silver doughnut-like circular structure rises to a height of 77m, right in front of the Emirates Towers. Its surface is covered with more than a thousand Arabic calligraphy panels. Made by robots, the panels are covered in quotes about the future written by Sheikh Mohammed — one of which says that the future belongs to those who can imagine it, design it, and execute it.

And the future certainly does look impressive here. Near the entrance I have a small talk with a female robot. She compliments my dress and invites me for a cup of coffee to discuss the meaning of life. By the way, the coffee here is also made by robots. While I am waiting in a long queue, a lovely creature that resembles a seal or dirigible balloon flies over my head.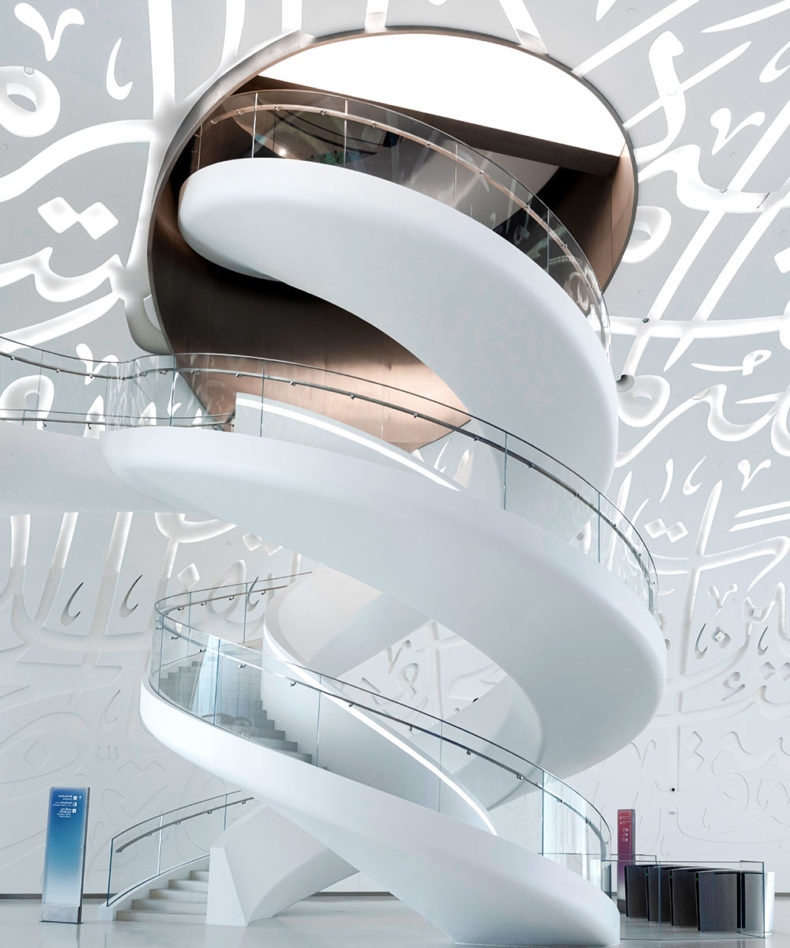 Inside the museum, you can take a trip to outer space in the Falcon Space Capsule as well as discover a DNA library with the genetic code of more than 2000 species. If your brain becomes a bit weary from all of these latest innovations, there's also a spa for the senses where you can simply meditate and balance your mind with your body with the help of artificial intelligence.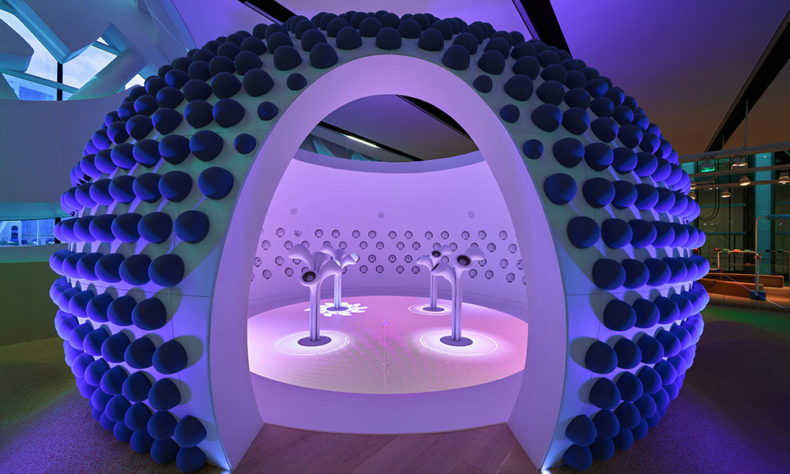 Madame Tussauds Dubai
Another new must-visit place in Dubai is the museum of Madame Tussauds, the first in the Middle East.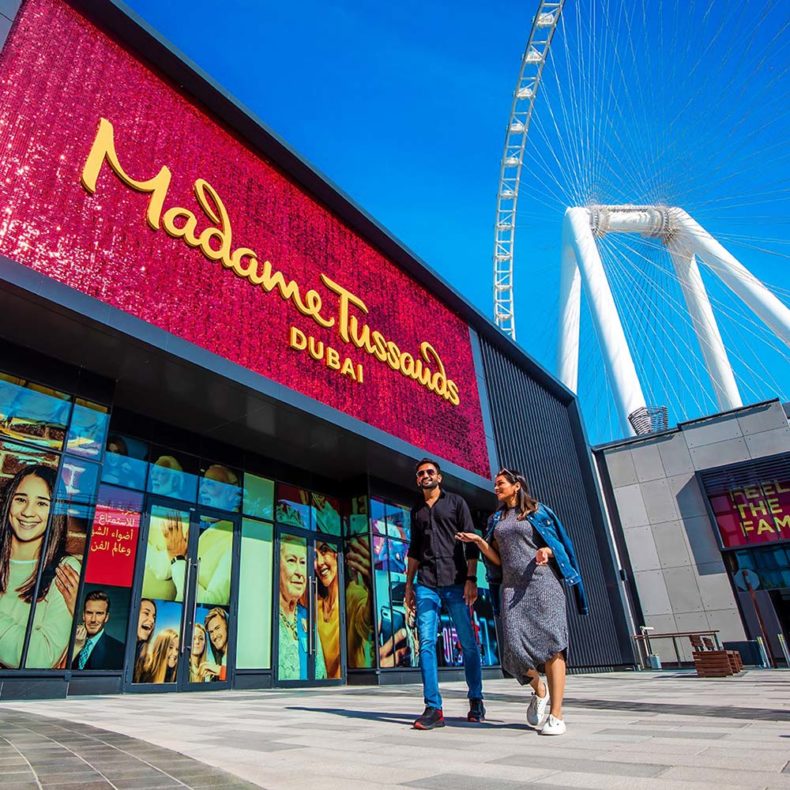 This interactive wax attraction was opened recently in order to gather a plethora of world-famous people under one roof. Well, let's just call them 'wax celebrities'. Ever dreamt of having five-o'clock tea with the Queen of England? What about stopping for a quick breakfast at Tiffany's with Audrey Hepburn?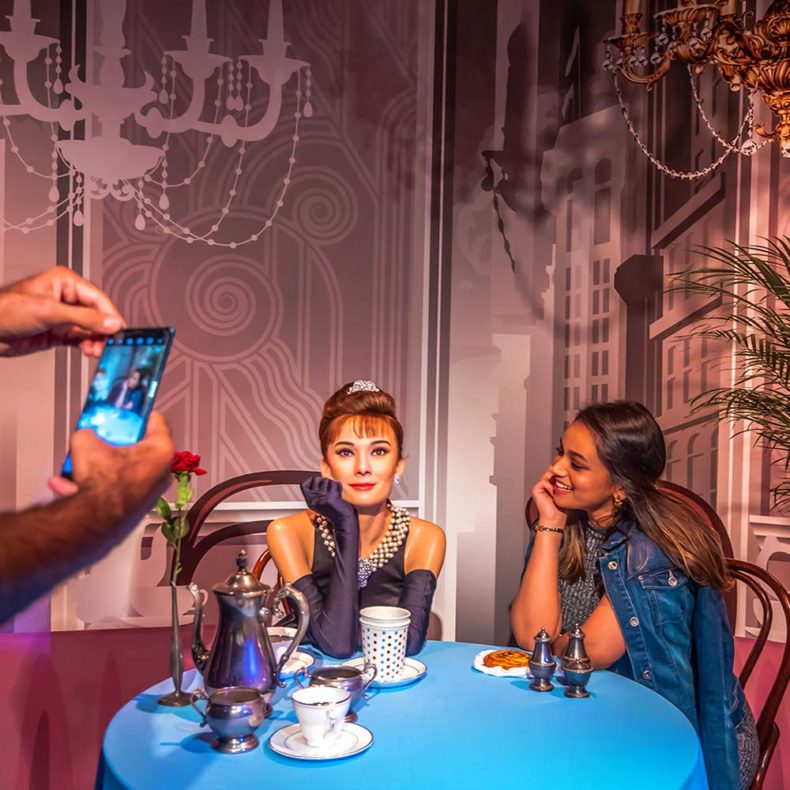 Or how about sitting front row at a catwalk next to Anna Wintour? You can take a selfie with 60 celebrity figures — including Lady Gaga, Tom Cruise, the Beckhams and Kylie Jenner — as well as the hottest Bollywood celebrities and Middle Eastern icons of stage and screen.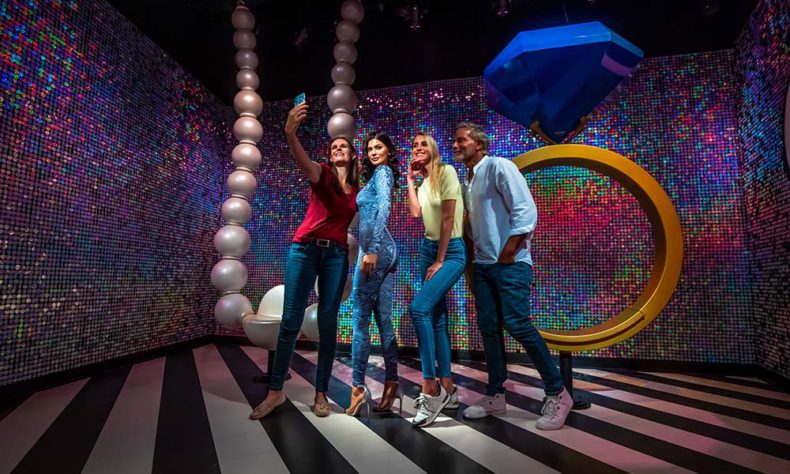 The wax figures are created by a team of artists in London after a 'sitting' is done with a celebrity. At a sitting, over 2,000 measurements are taken to ensure that the figure captures the celebrity exactly. Each hair is inserted individually and it takes an artist three months just to finish the hairstyle. All exhibits were produced in the UK and then delivered to Dubai, where professionals take care of them. After all, wax celebrities have to look fresh no matter how many people are taking pictures with them.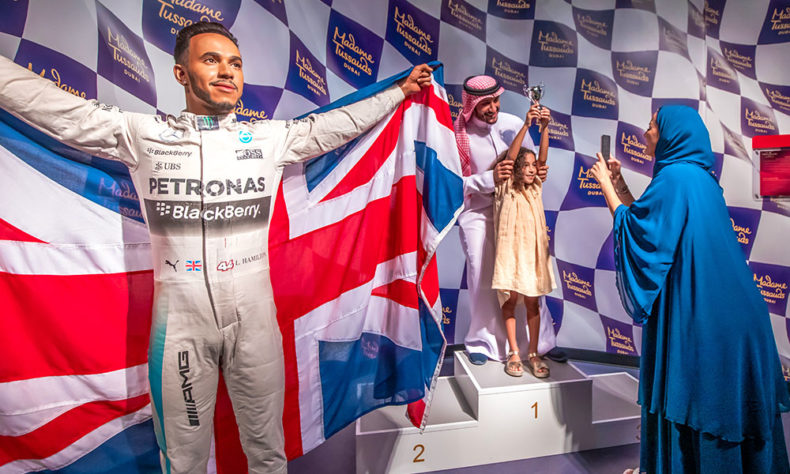 The 25th branch of London's Madame Tussauds museum is located near the Dubai Marina next to Ain Dubai, the world's largest observation wheel. You definitely have to try it, but the wheel is temporarily closed for maintenance work. They promise to open it this summer.
The Michelin-star-rated food experience
In June Dubai had one more reason to celebrate. The city made it to the Michelin map and became the first destination in the Middle East to do so. The restaurant industry's most-respected guidebook recommended a total of 69 restaurants, with 11 of them receiving Michelin stars. It's easy to now choose from a number of great places covering 21 cuisine types reflecting the numerous nationalities living in Dubai. Two restaurants from the list were bestowed with two Michelin stars each: Stay by Yannick Alleno, with its modern Italian fare and top-quality ingredients that are flown in from Italy; and Il Ristorante – Niko Romito which features a French twist. Nine restaurants have been awarded one Michelin star, while fourteen restaurants were recognised as Bib Gourmands.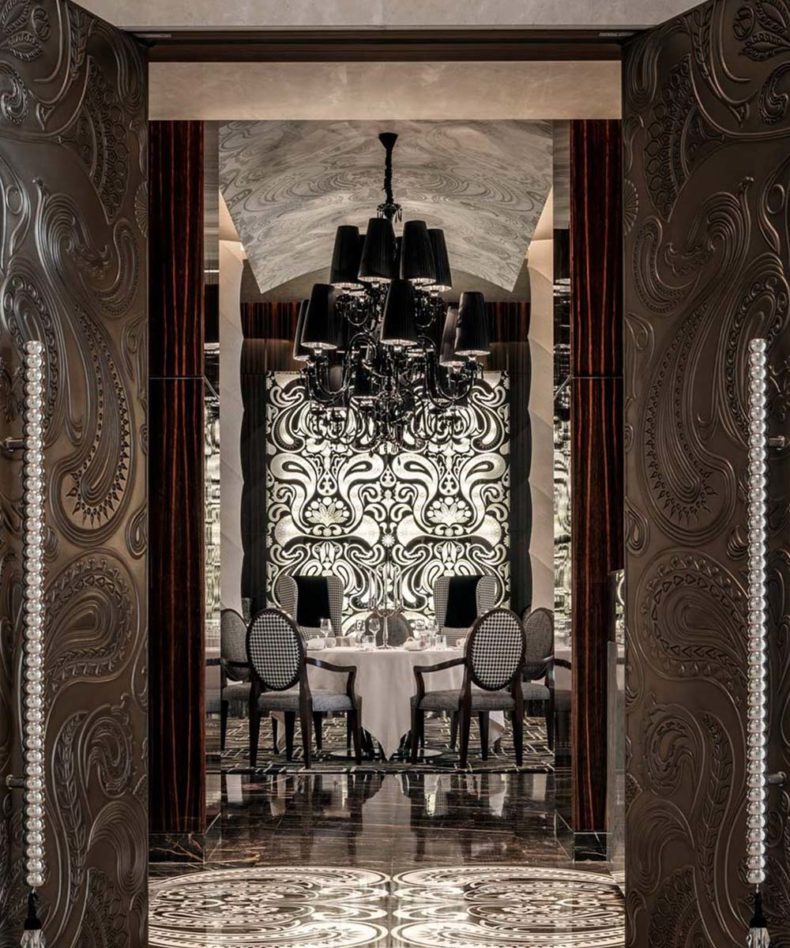 A tough decision to choose from. I want to try them all, but I don't have much time and, obviously, money. I decided to go to Torno Subito, a restaurant headed by Italy's most celebrated chef and culinary legend, Massimo Bottura. You've probably heard of his Osteria Francescana, a three-Michelin-star restaurant based in Modena, Italy. Dubai became his first restaurant outside of Italy. It is located in the stylish W Dubai – The Palm. I expected to find a pretentious place with a dress-code, but instead I found myself in a playful and bright Italian Riviera of the 1960's. The colourful interior and easy-going atmosphere let you fully imagine Massimo Bottura' childhood — spent along the seaside in Rimini as the self-proclaimed happiest child in the world.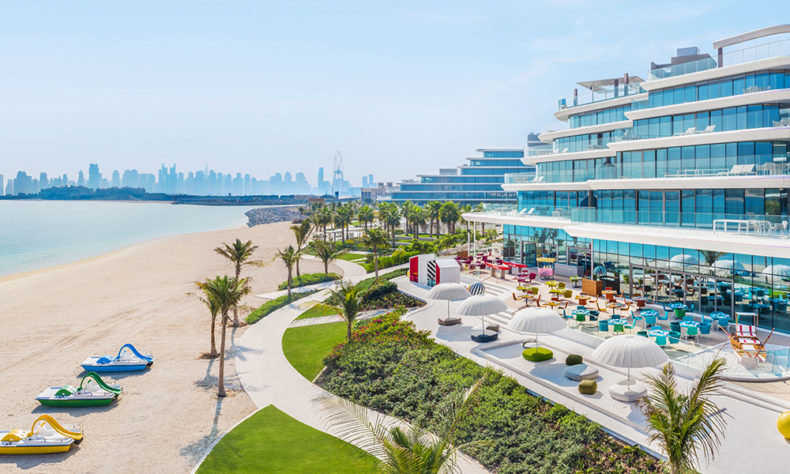 To capture that feeling for myself, I am trying his menu with eight dishes highly praised by Michelin. It offers a twist and a great sense of humour. For example, there is rice salad without rice, ironic semi-sweet pink pasta as a pre-dessert, or a lobster roll that is served street-style — in a paper wrapper. My favourite dish was roasted wagyu flap steak that was cooked for two days. There's no need to wonder how the restaurant received its name — 'torno subito' means 'I'll be back soon'. And that's just what I want to do.
World-class events
Dubai is a city that knows how to have fun. It offers numerous events all year round. Autumn is one of the best seasons to travel to Dubai, and not only because the temperatures drop and you can finally enjoy the weather. Autumn is also rich with concerts and festivals, an upcoming one being Canadian pop-star Justin Bieber (October 8 and 9 at the Coca-Cola Arena) as part of his Justice World Tour. The ballet Romeo & Juliet (September 9 to 11) by the State Ballet of Georgia is a great chance to visit the Dubai Opera. On November 15 it will also host the Dresden Opera Ball, a grand evening presenting world stars of classical music.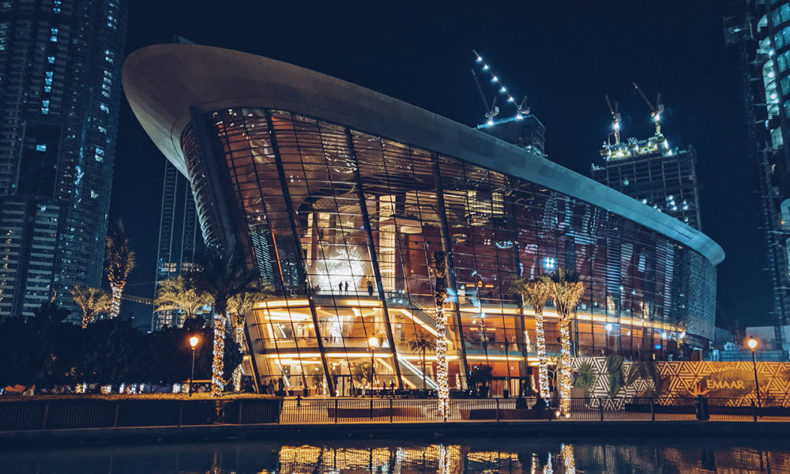 Global Village
The famous annual Global Village will run from October to April 2023, at which you'll be able to discover around 80 different cultures across 26 pavilions. Camel Racing is another unique tradition that goes back many centuries. The racing season starts in October, and the best place to experience it is at the largest track in Dubai, Al Marmoon Camel Racing Track. The camel racing usually takes place in the cold season, early in the mornings.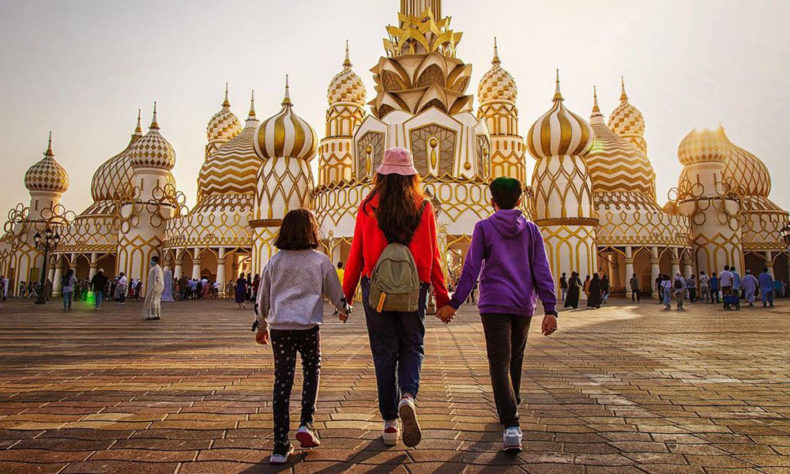 Dubai Shopping Festival
Finally, don't miss the Dubai Shopping Festival (from December 15 to January 29). During this six-week event they offer numerous concerts, family entertainment and, of course, great deals. We all know that a visit to Dubai is not complete without trying out its famous shopping experience.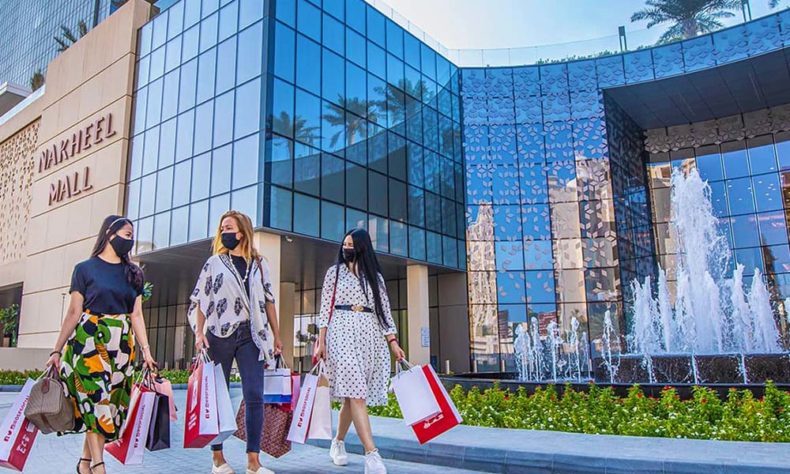 Read more about Dubai at visitdubai.com
Text by Natalia Maiboroda