Cinematic nature at its best – this is what Ireland promises. A jolly lineup of colourful villages, each seemingly equipped with its own haunting castle. Add some Irish music jamborees, whiskey jaunts, and seaborne delights, and you're well set with a most rewarding menu.
The Wild Atlantic Way
It comes as little coincidence that Ireland's most magical journey is labelled as wild. Stretching for an impressive 2600 kilometres along the country's western seaboard, make your way towards the Wild Atlantic Way for an unforgettable encounter with nature. From Malin Head in County Donegal up north, down to Kinsale in Country Cork down south, this is one of the longest defined coastal routes in the world. It also ranks way up there on the Best of Road Trips list. So do join in – a dollop of adventure and surreal vistas await, and perhaps some friendly leprechauns as well.
Depending on available time, you can travel the entire Wild Atlantic Way or pick just a portion of it. Unsurprisingly so, the iconic Cliffs of Moher are a crowd favourite. And with good reason. They're utterly spectacular and humbling, whether you're a nature buff or not. Running for some 14 kilometres in total, the most popular (and thus photographed) eight-kilometre stretch was featured in the sixth movie of the Harry Potter franchise, Harry Potter and the Half-Blood Prince. Take your time to explore and hike on the carpet-like softness of the cliffs, marked as a Signature Discovery Point on the Wild Atlantic Way trail as well as being part of the European Geoparks Network and recognised by UNESCO.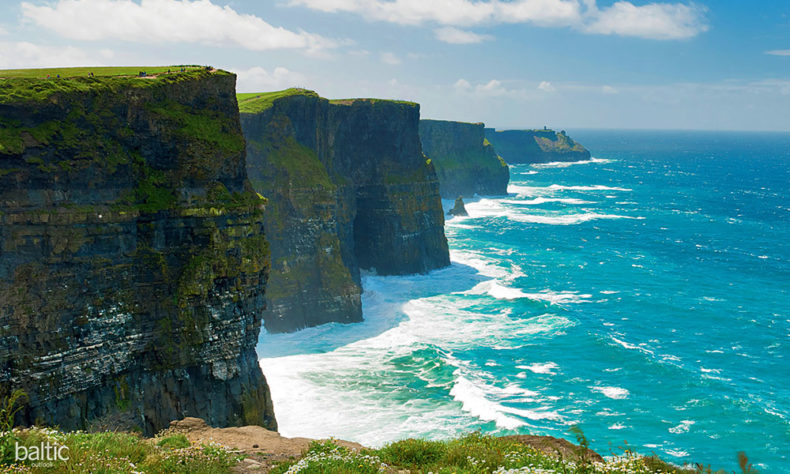 Marvel at the unique sight of the Burren limestone north of the cliffs as well as the boulders of Connemara. Once a submerged seabed, the moon-like appearance of Burren National Park is an unexpected site to discover, and it's also home to a large majority of Ireland's species of flowers, such as orchids.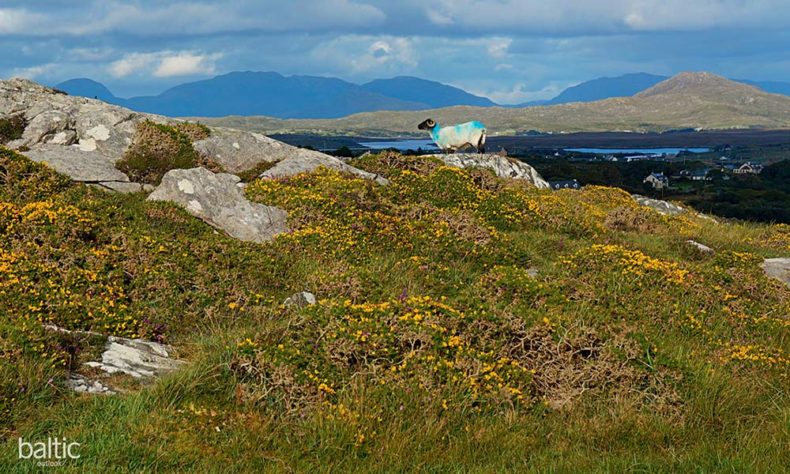 Most remarkable are the Caribbean-like sandy beaches located on the road to Clifden, Connemara's largest town and often referred to as the district's capital. Roundstone, one of the oldest fishing villages in these parts, is an area of much natural beauty and is thus also a source of inspiration for art. With unparallelled views of the seemingly infinite ocean, the village is a botanist's dream for its exceptional wildflowers, as well as the best place to hike around in the area known as Errisbeg. Lying back-to-back, in horseshoe shape jutting out into the Atlantic Ocean, Dog's Bay and Gurteen Beach are a must-see (and must-stroll) while in the region.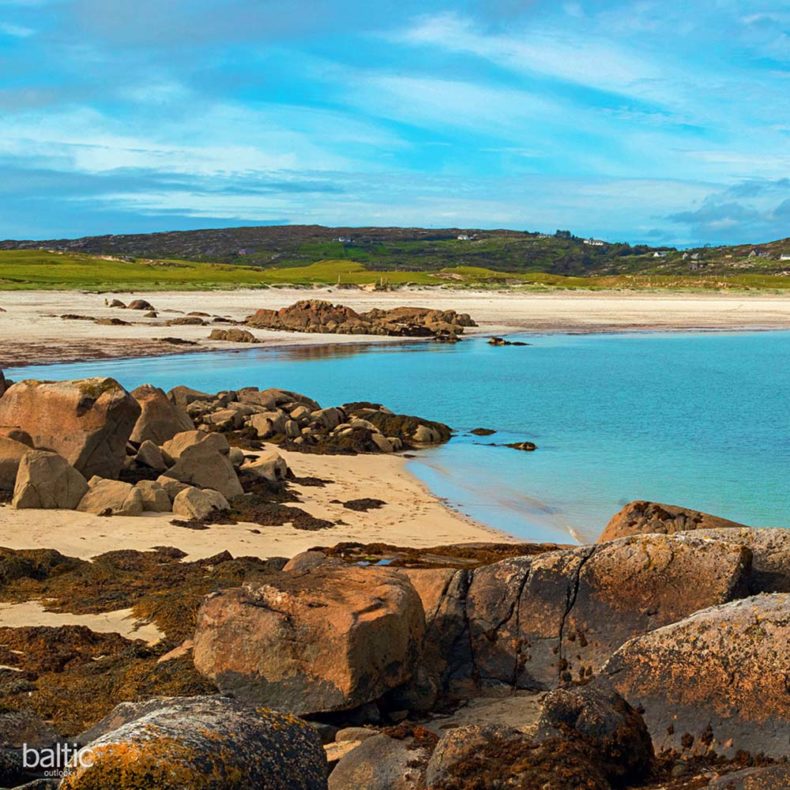 Colourful villages
As you continue onwards, you're in for a generous dose of country idyll, good old Irish fun, and lots of heritage. In fact, the west of Ireland is where you most get a feel for traditional Irish culture. Infused with counties where Irish Gaelic is still spoken, the island nation's villages are a sight to behold: Doolin the music town, Adare and its thatched-roof houses, Birr's Georgian architecture. But there's one thing to be aware of – even native English speakers have trouble understanding the thick Gaelic accent here. Consider yourself warned.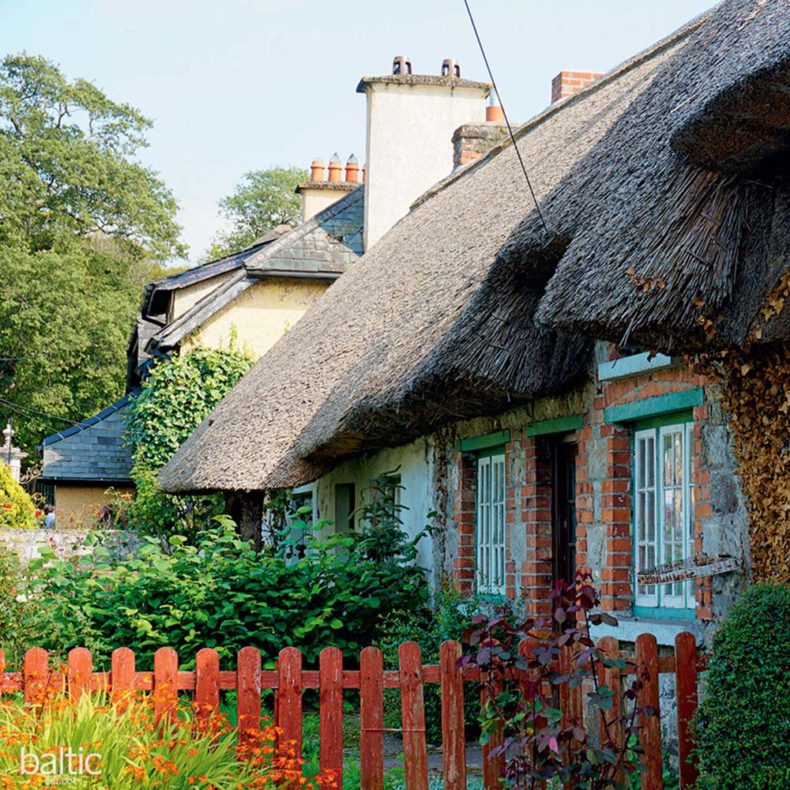 The seaside village of Doolin is known as a traditional music and surfer's haven, a most fitting location for pub-crawling. It's charming, well stocked with Irish crafts to take home, and just a ferry ride away from the Aran Islands. Pop in on one of the live music sessions in the evening, where you'll be treated to tasty food and a genuinely good time, Guinness refills but a quick order away. Doolin Cave is also worth a visit, a thrilling underground visit to the largest free-hanging stalactite in the world.
Further south, in County Limerick, Adare – popularised as the 'prettiest village in Ireland' – is a designated heritage town for its broad main street lined with thatched cottages and brightly coloured doors. A stomping ground for visitors, the welcoming Blue Door restaurant is one such example and the definition of cosy and picturesque.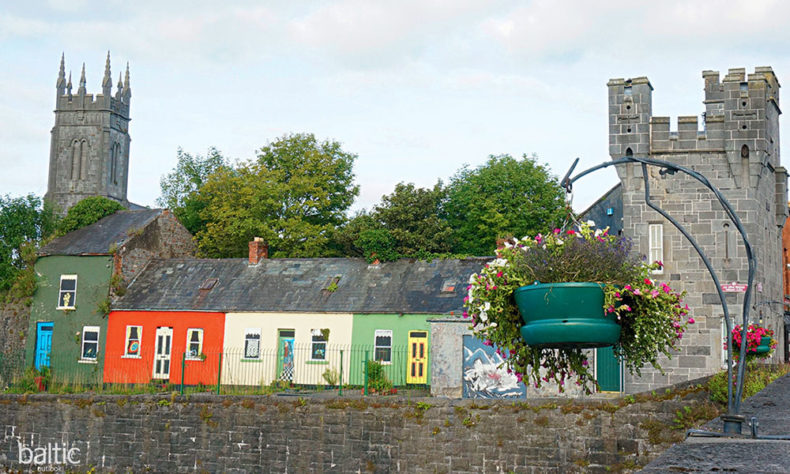 Venturing inland to County Offaly, make sure to wander through the lovely Georgian town of Birr, which is a treat for architecture enthusiasts. From the former largest telescope in the world to the oldest surviving darkroom, Birr Castle (home to the Lord and Lady Rosse, descendants of the Parsons family) boasts no shortage of brilliant contributions to science and technology. But perhaps most alluring are its extensive parklands and gardens, dating back to the 17th century.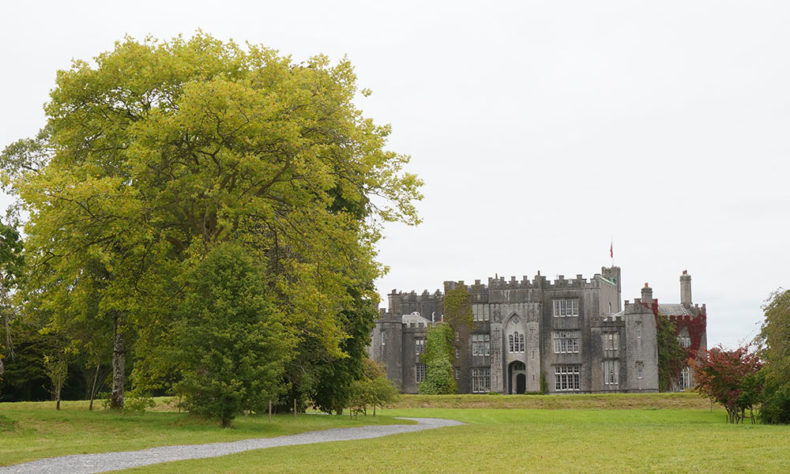 Seafood paradise
For all its natural splendour, Ireland's expansive coastline also delivers a daily feast of seafood, an abundance of fresh fish you'll find as signature dishes in restaurants and labelled as 'catch of the day'. You can sample some of it yourself at various smokehouses in the area, for example, Burren Smokehouse and Connemara Smokehouse.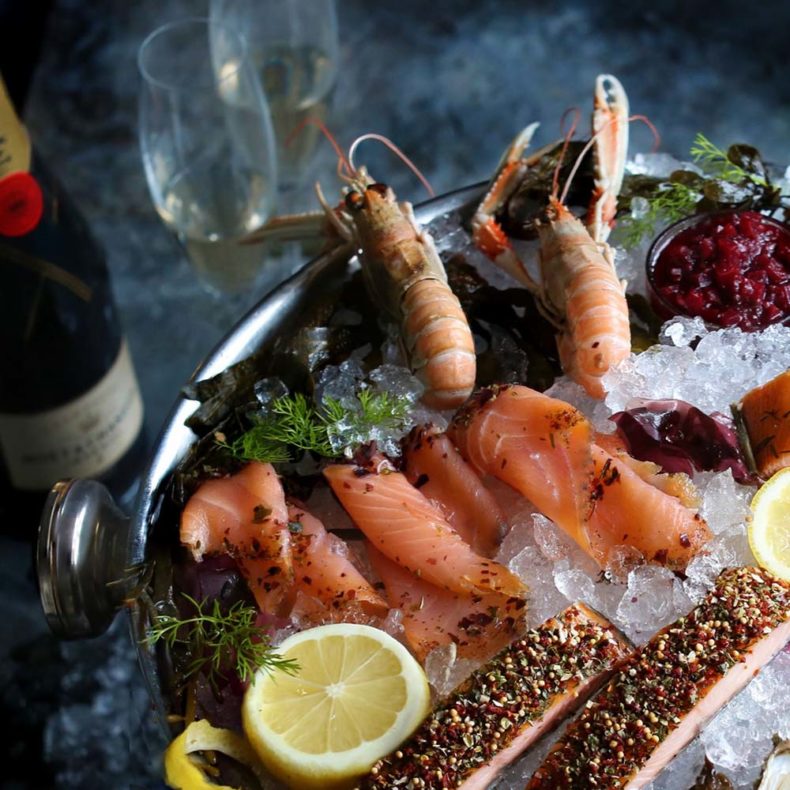 With local artisan food products readily available and farmers' markets galore, a trip along Ireland's western coast feels (and tastes) like you've signed up for a food tour. It's certainly a bonus to enjoy locally sourced food in most locales, or to be able to buy fish fresh off the boat from Connemara fishermen. The Irish salmon? Wholesome, flavourful, and just perfect.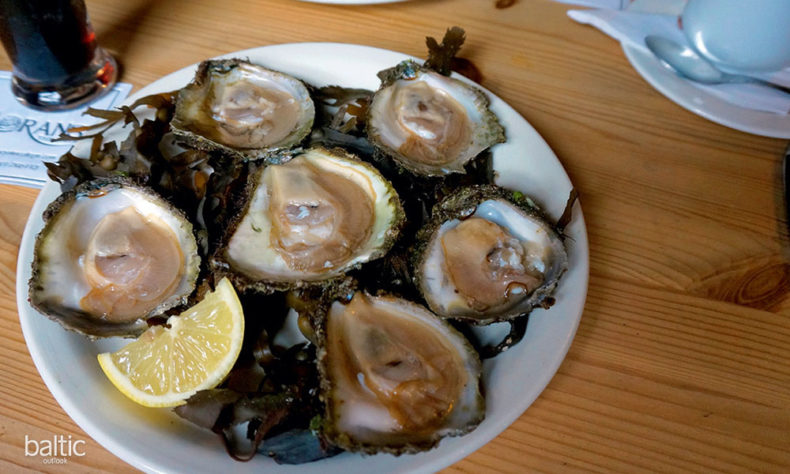 From seafood chowder sensations to savoury mussels à la marinière, coastal meals here are persistently mouthwateringly good. And in the West region, it's all about Galway oysters. Make your way down to Moran's Oyster Cottage, another thatched-roof local splendour in Kilcolgan. In business for more than 250 years, the seventh-generation establishment serves fresh oysters all year round. Think sea-moss flavour and meaty texture. From September until April, enjoy a local favourite, the native flat oyster. Even if you don't reach Moran's, swing by any pub in Galway and ask for a half dozen oysters. They're some of the best on the continent.
Connemara lamb is equally renowned, so ordering rack of lamb for dinner may be a most inspired choice. Galway and Limerick are the top foodie locations on the island nation, with plenty of options to choose from.
And it wouldn't be Ireland without visiting a whiskey distillery or two, a sensorial experience into the distinct oils, spices, and smoothness that Irish whiskey emanates. At the Tullamore D.E.W. Distillery, the now legendary taste is owed to self-made man Daniel Edmond Williams. The secret to triple-distilled Tullamore D.E.W. whiskey lies within the 'power of three' – a blend of pot still, malt, and grain whiskey. The single malt is also exquisite. Don't miss the fantastic distillery tour, perhaps the best in Ireland.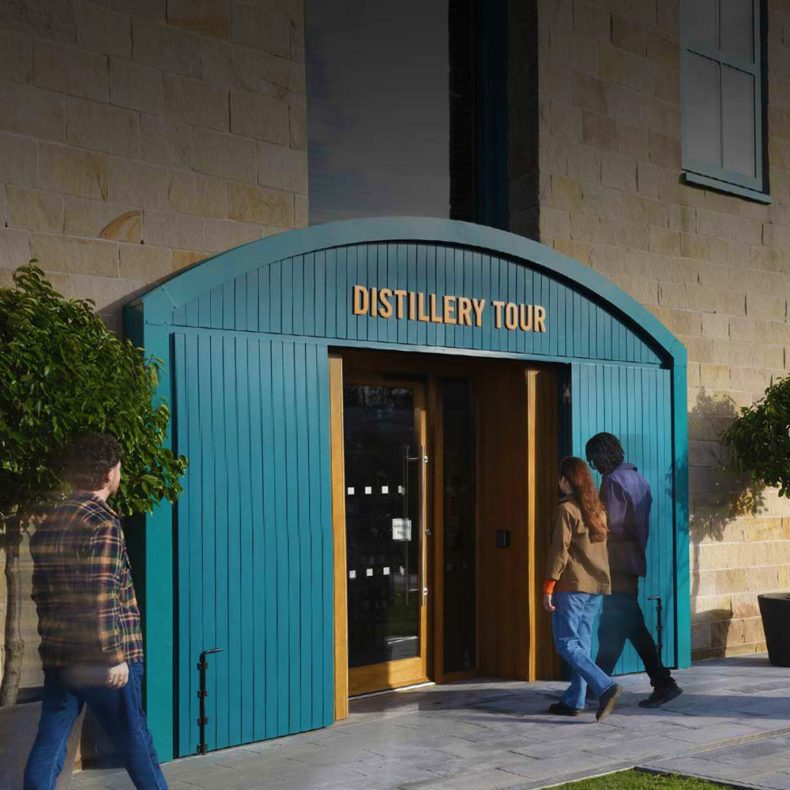 Read more about Ireland in Baltic Outlook.
Text by Monica Suma