Baltic Outlook journalist Una Ulme visits Pisa and Tuscany and gets a taste of authentic Italy. Here, idyllic olive groves, cypress trees, vineyards, and hilltop towns merge with an unhurried pace of life and the opportunity to cherish every moment.
Pisa's labyrinth of small streets are like a game in which you're rewarded at every step of the way with a surprise of some kind. At one moment you hear only your own footsteps, but the very next moment you find yourself in a loud square where the locals are drinking aperitifs and talking about the results of the most recent football game. There are no insignificant buildings or squares here; each has its own story. Because Pisa isn't just a crooked bell tower, a cathedral, and a baptistery.
Iconic architectural marvels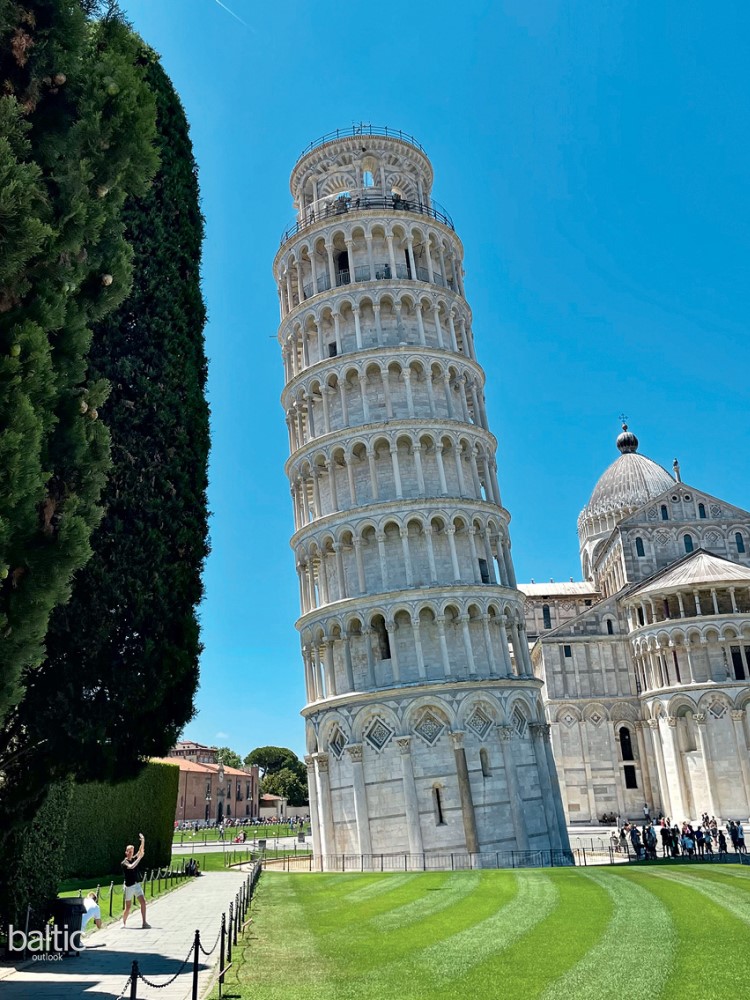 I've reserved an apartment in the city centre, in a building dating back to the 12th century, in order to feel the historical aura of this place to the fullest. It's still early, and while my rooms are being prepared, I decide to have some breakfast. But I don't open Foursquare or TripAdvisor, because my goal is to discover my own Pisa.
This is a place with an old, melancholy soul, a place that has been under the control of others for most of its existence. As you look up, you see countless small towers that were once built to symbolise the grandeur of Pisa. They remind us that no one can take away our pride in a place, and the residents of Pisa will confirm that… although each in his or her own way. While the older generation tries to preserve the heritage of the past, the young do the exact opposite and try to find ways to make their city more modern. I randomly select a breakfast spot and get myself some coffee, tuna salad, and focaccia – all for less than ten euros. I'll say more about Tuscan food later, but right now it's time to put away my backpack and head to the famous Piazza dei Miracoli to put myself 'in the shoes' of the tourists, I laugh to myself.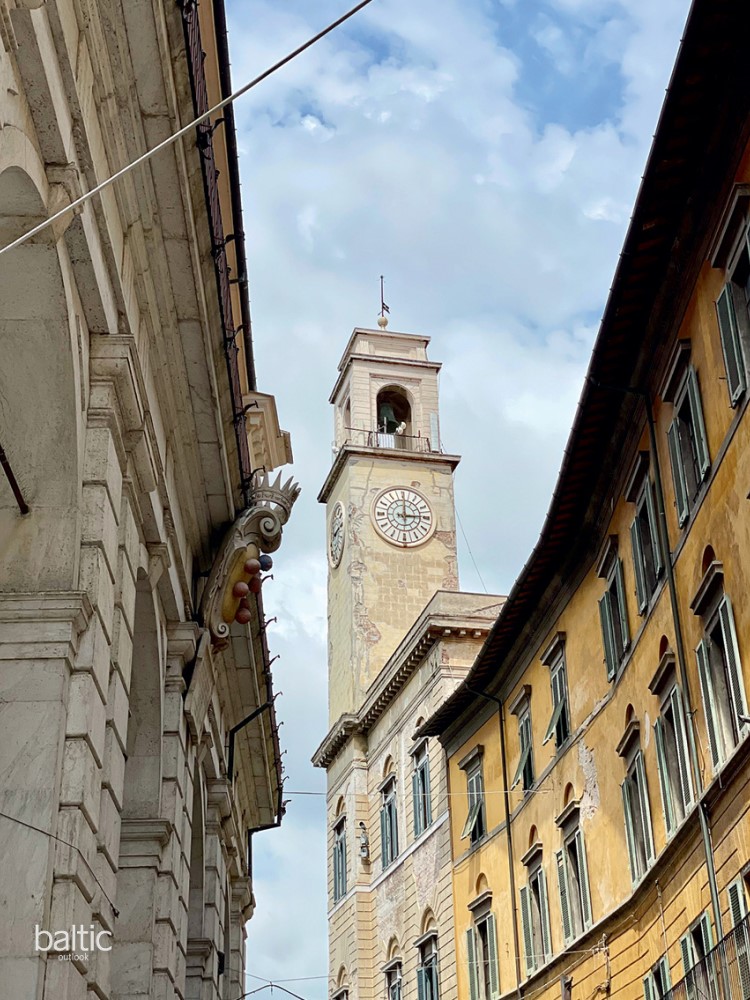 This square – which contains the bell tower, cathedral, baptistery, and cemetery – was originally called Piazza del Duomo in honour of the cathedral. Now it's called Piazza dei Miracoli, or Square of Miracles. Which is quite logical, because there's no better word to describe the architectural masterpieces situated on these 8.8 hectares of land. Everything here is done on a grand scale: the altar, pulpit, ceiling, columns, sculptures, and artwork.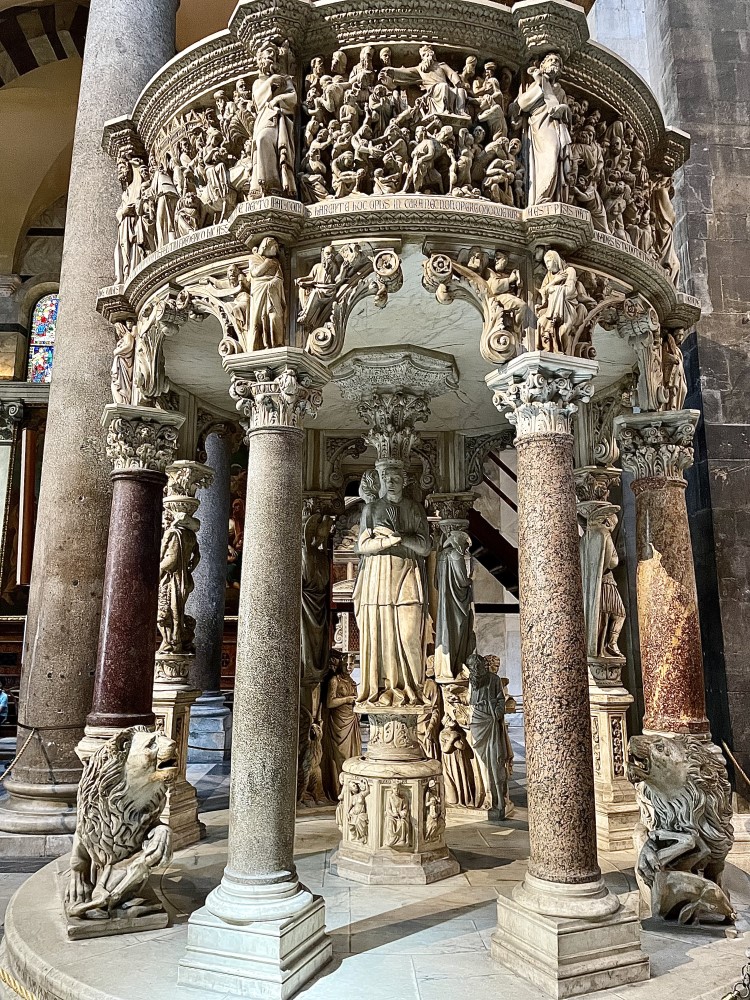 Construction on the complex of buildings began in the mid-11th century after the Pisan victory over the Saracens, as the Arab Muslims were called by the people at that time, in Palermo. The gold looted from the Saracens allowed the Pisans to build their own cathedral and the other structures in the city's famous square. But, considering that Pisa found itself in an almost constant state of warfare, construction did not take place very quickly and was only finished in the 14th century.
Picturesque coastal towns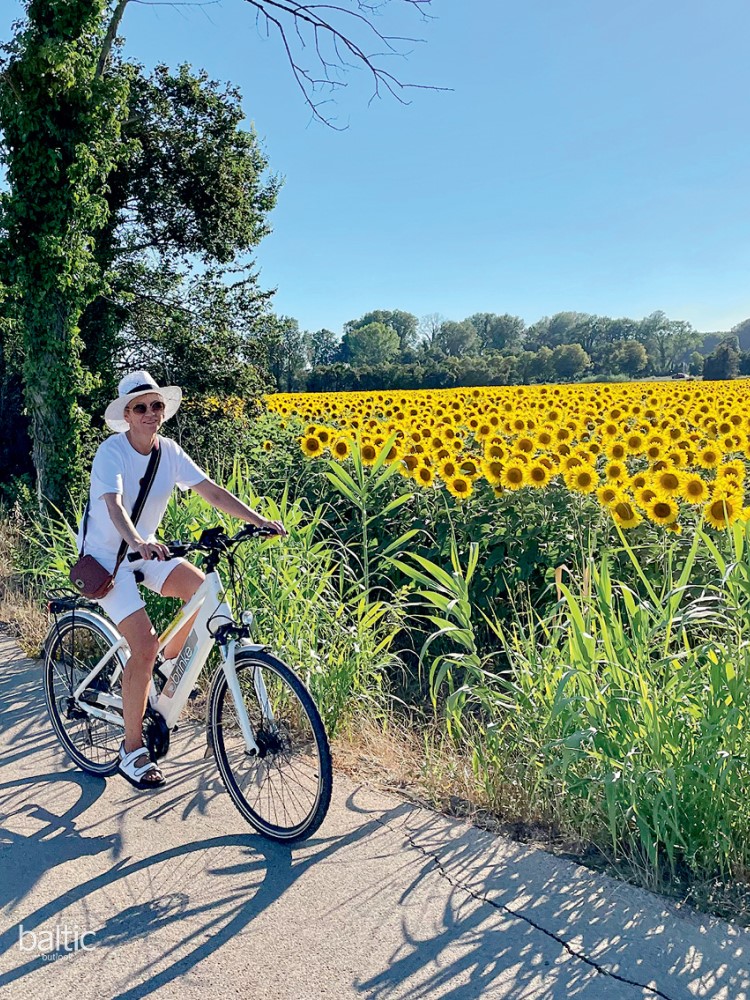 I decide to devote one day of my trip to exploring small towns and villages along the Ligurian coast. I rent an e-bike, which lets me reach Marina di Pisa in 40 minutes. Located 15 kilometres from Pisa, it's mostly locals on the cliff-lined beaches here, and they've brought along their sun umbrellas and beach chairs to shelter from the summer heat. Known for its beach bars and clubs (the most popular being Sunset Cafè and Pia Para Ti), Marina di Pisa is popular with young people. Arriving here by bicycle is also a great way to discover the Tuscan countryside. I had in fact planned to go hiking – good routes can be found using the Komoot app – but abandoned that idea due to the heat.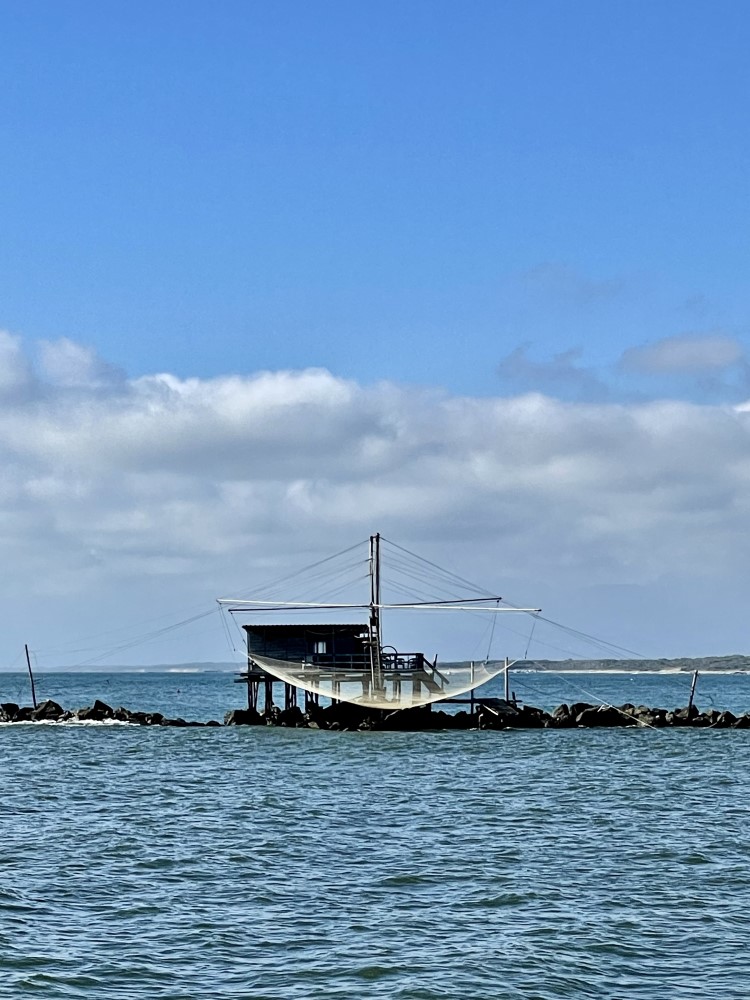 The next day I rent a car and visit two other popular coastal towns, Viareggio and Livorno. The former is a true vacationers' paradise. The whole coastline, all the way to the port, is a parade of sun umbrellas in a rainbow of colours. Each beach zone belongs to a specific hotel and is lined with countless bars and restaurants. Although locals consider this a place for the rich, there really is something for everyone here.
The same applies to the selection of restaurants, which range from Michelin-starred establishments to comfy little joints in the port, where I had the most delicious seafood I've ever had, all for a mere ten euros. If you want to try some fritto misto (fried seafood), buy it from the boats along the canal. The catch of the day is prepared right in front of you and tastes so good that the large portion disappears in the blink of an eye.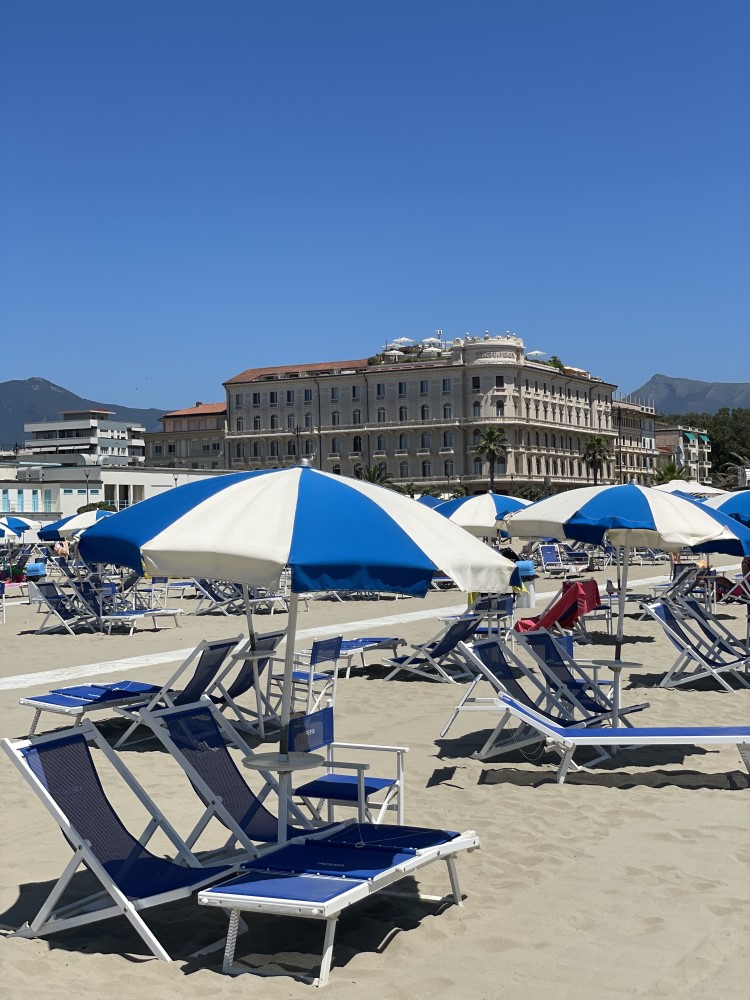 Twenty kilometres to the south of Pisa lies the coastal city of Livorno, whose history is closely linked with that of Pisa and the Medici dynasty, which was also influential in Pisa. In the 16th century, the architect Bernardo Bountalenti was tasked with designing the ideal city here. When in Livorno, definitely take a stroll along the Terrazza Mascagni promenade. It's lined with 34,000 black and white tiles, and at the centre is an orchestra pavilion. Next to the promenade is the Livorno aquarium and aqua park.
Seafood paradise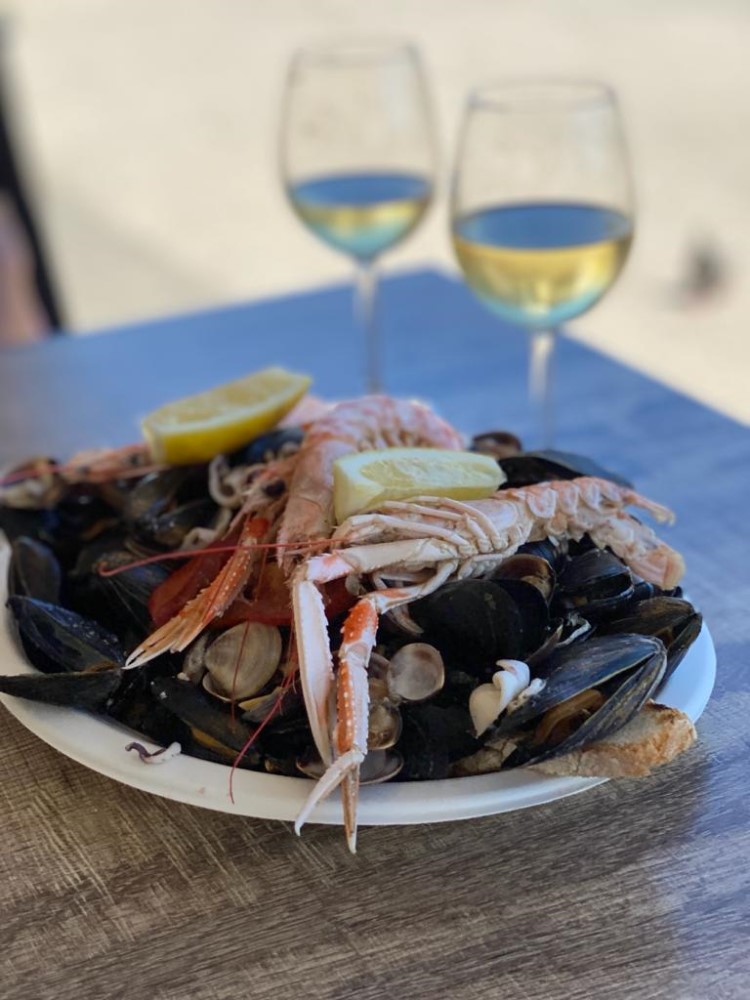 I've travelled around the world quite a bit, but the best seafood I've ever had is here, on this trip. I suggest going for fresh or only minimally processed seafood, which will let you experience the many different nuances in flavour. A must-try in Livorno is the fish stew called cacciucco, which originated in this port town when fishermen didn't know what to do with the small fish that didn't sell. Livorno even has a group of restaurants that guarantee the authenticity of this recipe. I choose Antico Moro, a trattoria that's been around for a century, and don't regret my choice. In fact, the portion is so big I cannot finish it by myself. According to tradition, cacciucco must contain at least as many kinds of seafood as there are c's in the name of the dish. These are usually octopus, shrimp, calamari, mussels, and a variety of fish, all of which are prepared with tomato sauce and served with bread at the bottom of the bowl.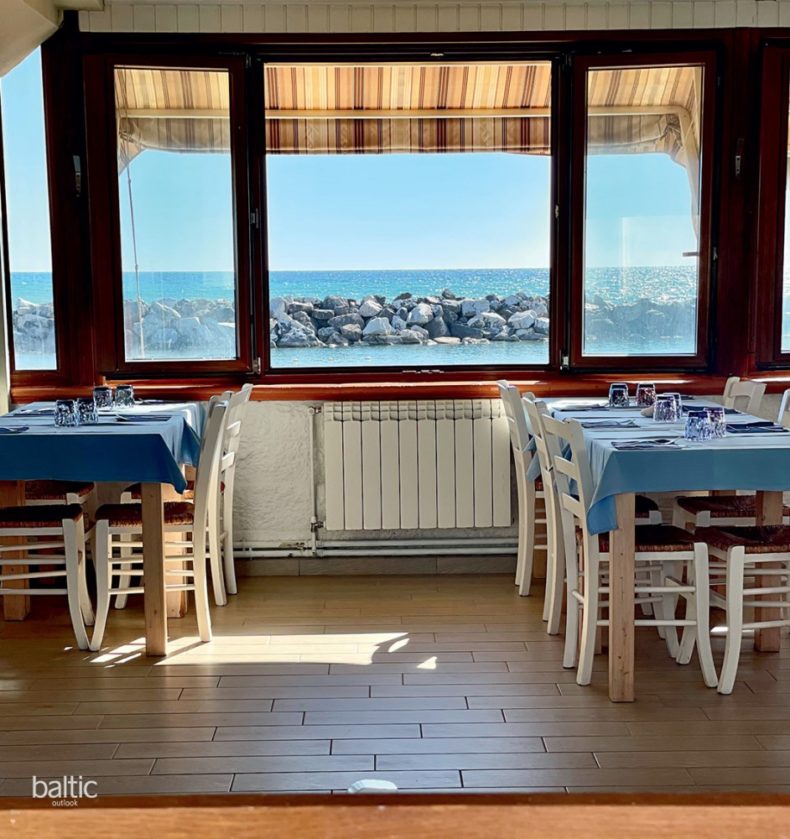 Approximately 40 kilometres from Livorno is San Miniato, a small town that's known for its truffle forests. Depending on the season, white as well as black truffles are harvested here, all with the help of specially trained dogs. Some local farms offer truffle hunting as an activity for tourists, so I have to try it out. Now I know that, for example, the strong flavour of truffle oil is really the result of a chemically synthesised additive rather than real truffles. In fact, the flavour of a real truffle changes when it's soaked in oil, becoming like any other dried mushroom. Looking at the spot where it grew, I understand why truffles are so hard to find. It completely merges with the sandy soil and is pretty much impossible to see. White truffles grow even deeper and are thus rarer and three times as expensive as black truffles, costing from 2000 euros a kilogram and up.
Wine and olive oil tour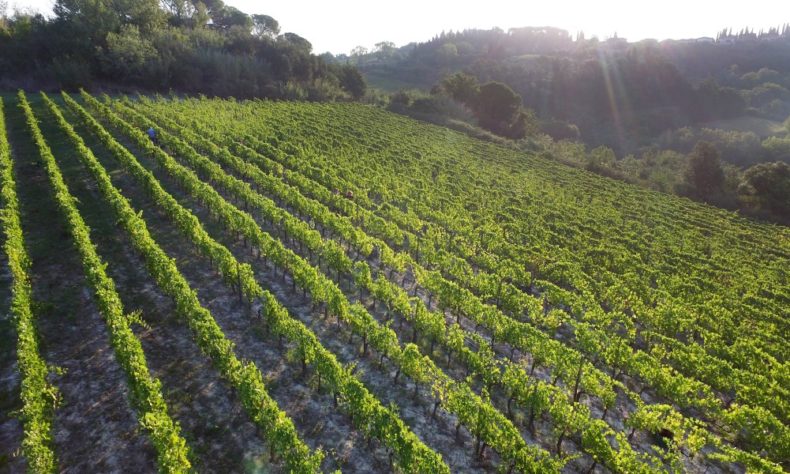 The grape varieties that grow in this part of Italy are also very expressive and aromatic, which gives the wines a specific nuanced flavour that's highly valued worldwide. The most typical Tuscan grapes are Sangiovese, Cabernet Sauvingon, Merlot, Trebbiano, Pinot Grigio, and Malvasia. However, my revelation on this trip is Ansonica, a grape that produces a very fresh, 'crunchy' wine that goes well with seafood.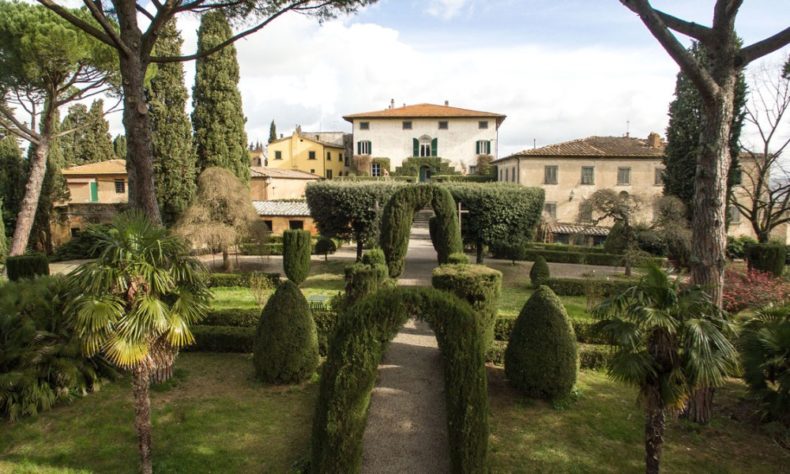 I later visit Tenuta Di Ghizzano, an old organic, biodynamic winery that was established in the late 14th century by the Venerosi Pesciolini family, the 26th generation of which currently lives and works here. The old winery building, the villa next to it (where the Pesciolini family has lived for many centuries), and the Italian Renaissance-style garden across from it are all worth seeing.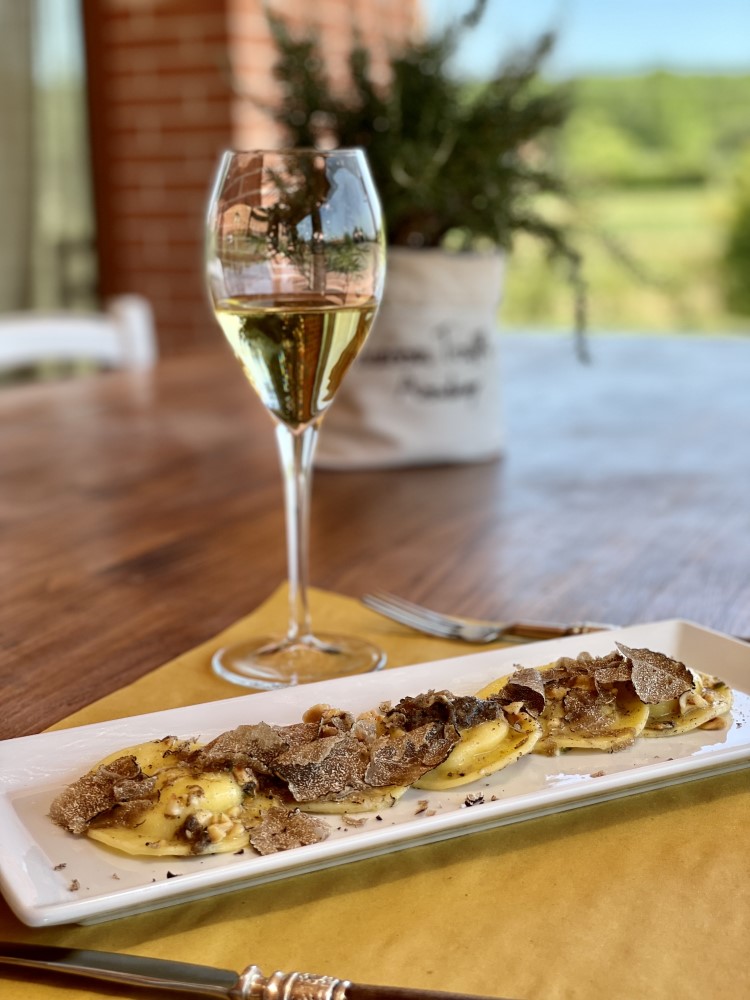 In all, Tenuta Di Ghizzano owns 300 hectares of land. It grows grapes and olives on 40 of those hectares, grain on 150 hectares, and the rest is a nature reserve with wild animals. During my visit I learn that one olive tree produces only about one litre of olive oil.
Making friends with locals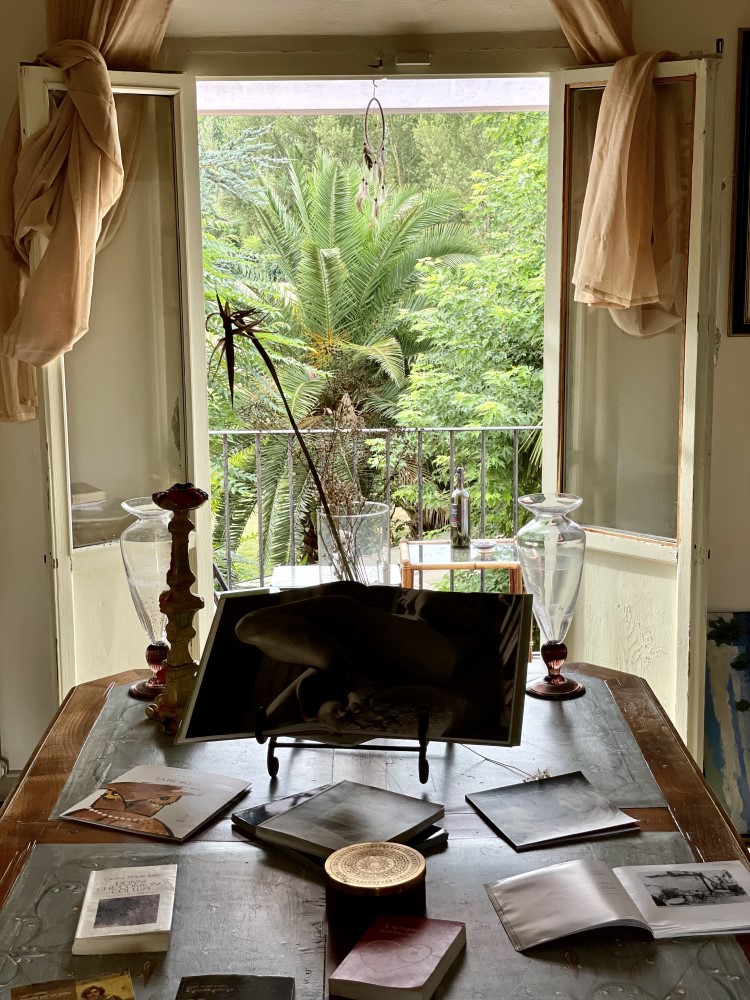 If you want to get to know the real Italy, stay with locals! In my couple of days in Pisa, I never once meet the owner of the apartment I rented. But I do meet Francesca Malloggi, the owner of the place where I stay on my third day. She's a philosopher, an author of essays, and also works in journalism. It's very difficult to describe in words how I feel as I step over the threshold into her noble, old villa. The place is full of books, artwork, antique furniture, and musical instruments. 'I've given this place the name Templia, and it reflects my values: a love for art, friendship, solidarity, compassion, and a fight against the overabundance and lack of meaningful values that I see in other places,' she explains.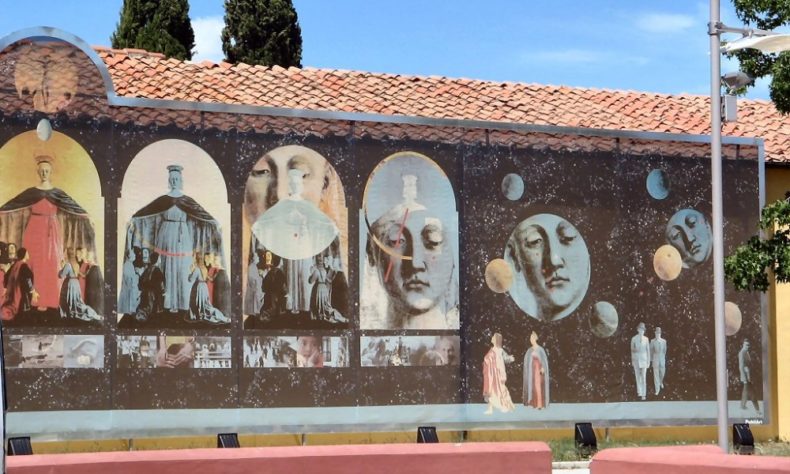 Francesca's house is located in Ponsacco, where I stop for two reasons. First, it's on the way from San Miniato to Pisa. And second, my friend Pinta works at the local wine producer. Francesca shows me to my room and tells me she has a surprise for me. I've already written to her beforehand to tell her that I'd like to learn about a significant thing or site I could mention in my article. And it turns out she's taken my request very seriously.
We get in her car and drive to the nearby town of Palaia, where she has organised a meeting with two historians, the author and researcher of symbols Marco Barsotti and the editor of Tagete Edizioni magazine Michele Quirici. We take a seat at the local pub, where Francesca is like a member of the family, and between wine and food I am educated in the history of Pisa.
My notebook is full of notes about important facts in Pisa's history, but my heart is rejoicing because of this great trip I've taken. I will return.
Tips & tricks for visiting Pisa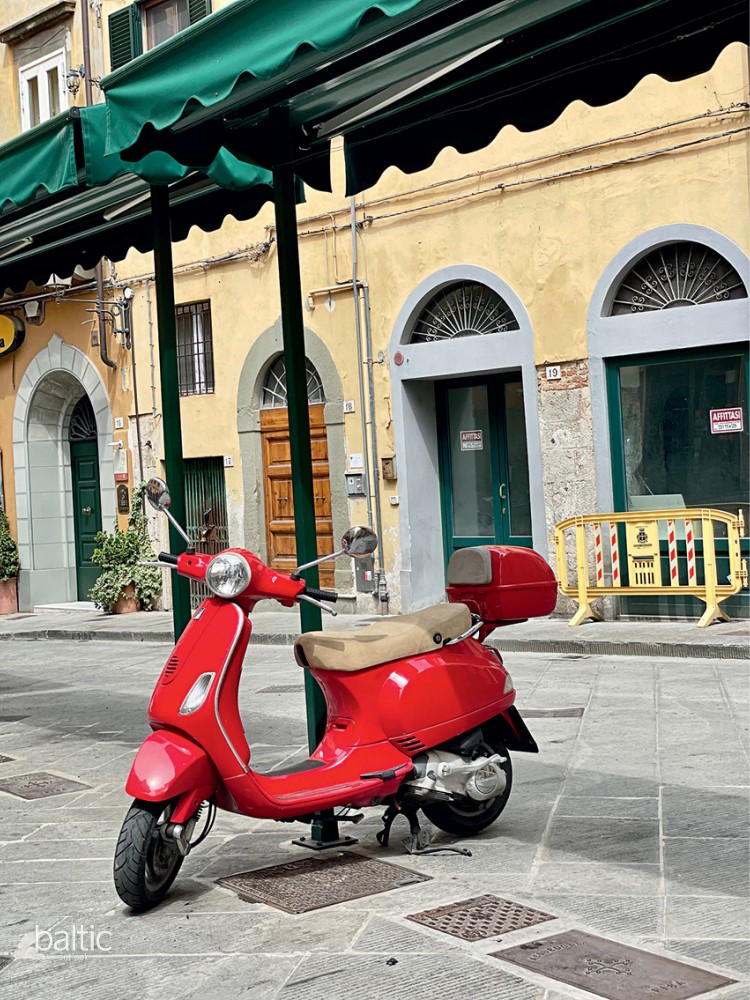 The easiest way to get from the airport to the city centre is with the Pisamover automatic shuttle, which leaves every ten minutes for the central railway station. A ticket costs five euros and can be purchased from the ticket vending machine at the bus stop.
When looking for a hotel or apartment, it's best to choose something on the left bank of the Arno River. It may be a little further from the city centre, but the neighbourhood is much quieter, and there are many good restaurants and shops in the area.
The restaurants and cafés on and near Campo dei Miracoli (Square of Miracles) aren't the best place for lunch or dinner. Better to find a place outside the city centre – the food will be tastier and also cheaper.
A great way to see more of the city in a short amount of time is to rent an e-bike, which costs EUR 35 for a whole day. Drivers in Pisa tend to be respectful towards bicyclists, and rental includes a mobile telephone holder and free app featuring a sightseeing route through the city and nearby area.
Read more about Pisa in Baltic Outlook.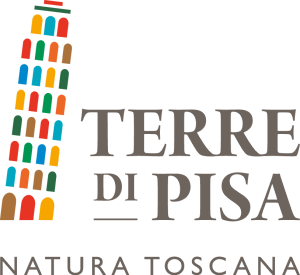 Text by Una Ulme