You've probably heard lots of good things about Croatia, so you'd like to visit, but you're not sure where to start.
Here we look at three top destinations – Dubrovnik in South Dalmatia, Split in Central Dalmatia, and Rijeka on the Kvarner Gulf – and highlight what makes each one special.
Dubrovnik, South Dalmatia
This aristocratic fortified city is home to many of Croatia's top luxury hotels and makes a gorgeous destination for couples – think history, romance, beaches with four-poster beds, and restaurants serving oysters and champagne.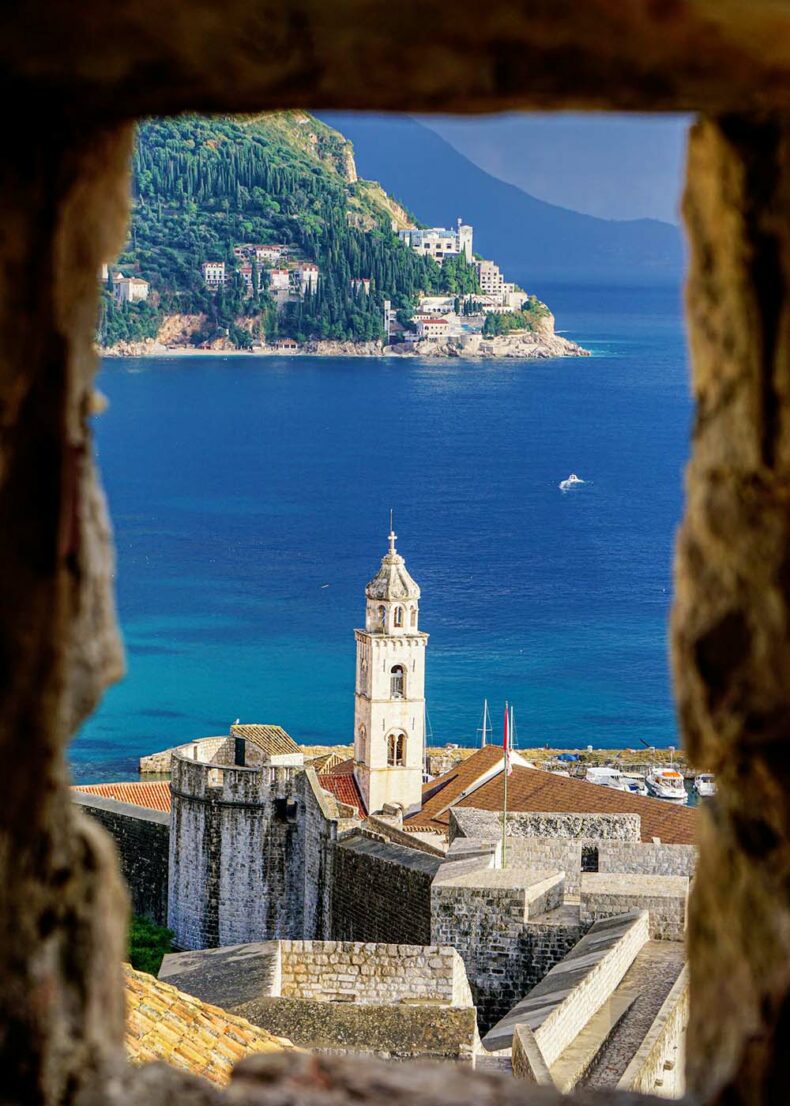 The proud medieval-walled city of Dubrovnik overlooks the sparkling blue Adriatic Sea and is backed by the rugged heights of Mount Srđ.
Today Croatia's most glamorous destination and much loved by international celebrities, from 1358 to 1808 Dubrovnik was a sophisticated independent city-state. It was governed by a senate made up of local aristocrats, and the head of state was the rector, who resided in the 15th-century Rector's Palace.
Today the palace hosts the Cultural History Museum, which is furnished with period antiques.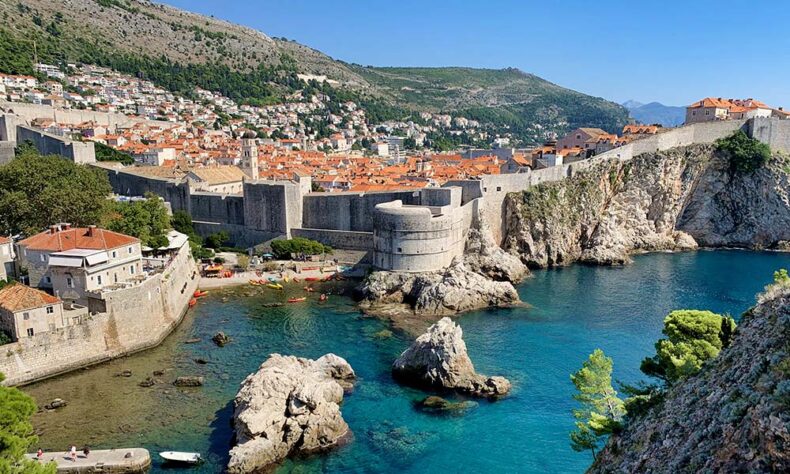 Dubrovnik's fortune was based on shipping, which you can learn more about at the Maritime Museum.
The Roman Catholic church played an important role in society, and the city's Baroque cathedral with its elegant cupola and adjoining treasury bears witness to this. Nearby, the Franciscan Monastery, built around a Romanesque cloister centring on a small garden planted with lemon trees, is home to one of the world's oldest pharmacies, founded in 1317.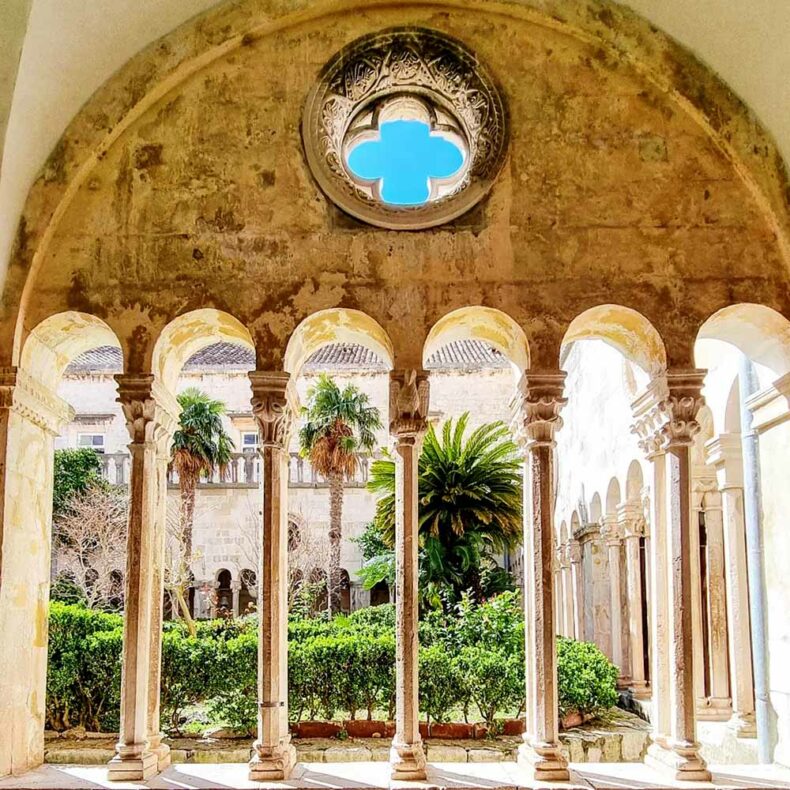 A first-time visit to Dubrovnik should begin with a full 1.5-kilometre circuit walk around the sturdy city walls for stunning views over the terracotta rooftops of the Old Town and out to sea.
After this, wander the cobbled alleys and steep stone stairways of this UNESCO-listed town centre to see churches, monasteries, and noble Baroque stone buildings, many now housing gift shops, seafood restaurants, and small boutique hotels.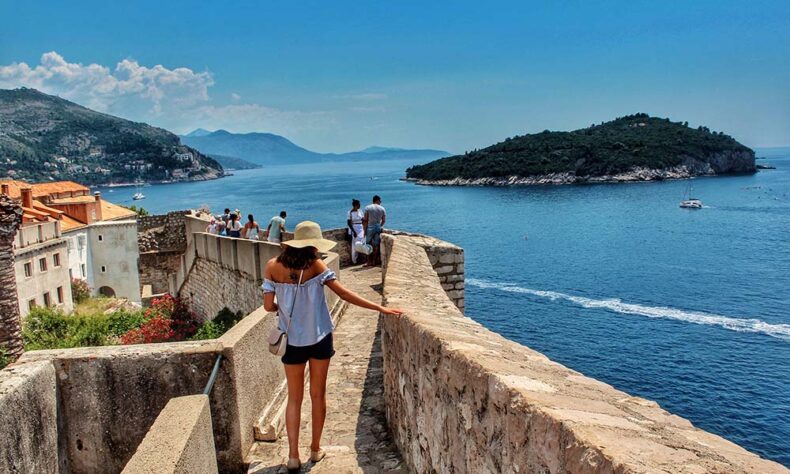 On hot, sunny summer afternoons, locals and visitors alike love to cool off with a swim in the sparkling Adriatic Sea. Immediately outside the Old Town, Dubrovnik's most popular beach, Banje, is a stretch of fine pebbles lined with sun beds and parasols. Don swimwear and sunglasses and enjoy sunbathing, cocktails, and maybe a massage.
After sunset, a party mood sets in with DJ music and dancing. Alternatively, catch a boat from the old harbour to the tiny island of Lokrum, with exotic plantings and a rugged coast where you can swim off the rocks.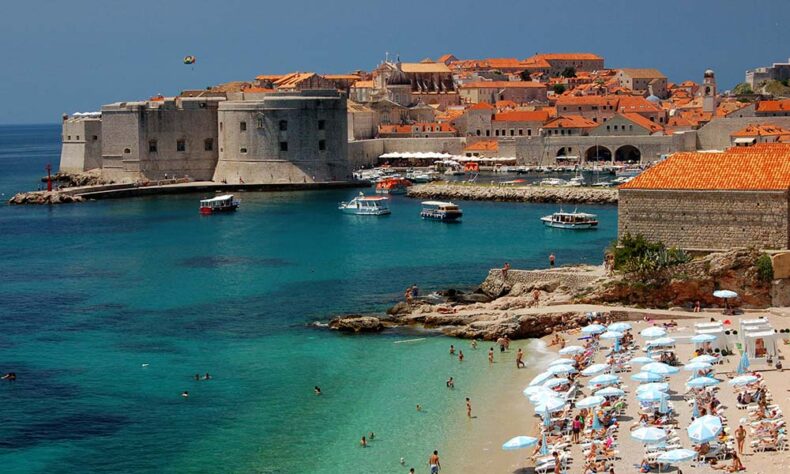 For a taste of life on the islands, you might catch a Jadrolinija ferry to tiny car-free Lopud and swim at Šunj, one of Croatia's rare sandy beaches.
Or hire a car and drive to the Pelješac peninsula to visit Ston with its 14th-century fortifications and learn how oysters are farmed in Mali Ston Bay.
Afterwards, visit Matuško Winery in Potomje to taste some velvety red Dingač, Croatia's most esteemed wine.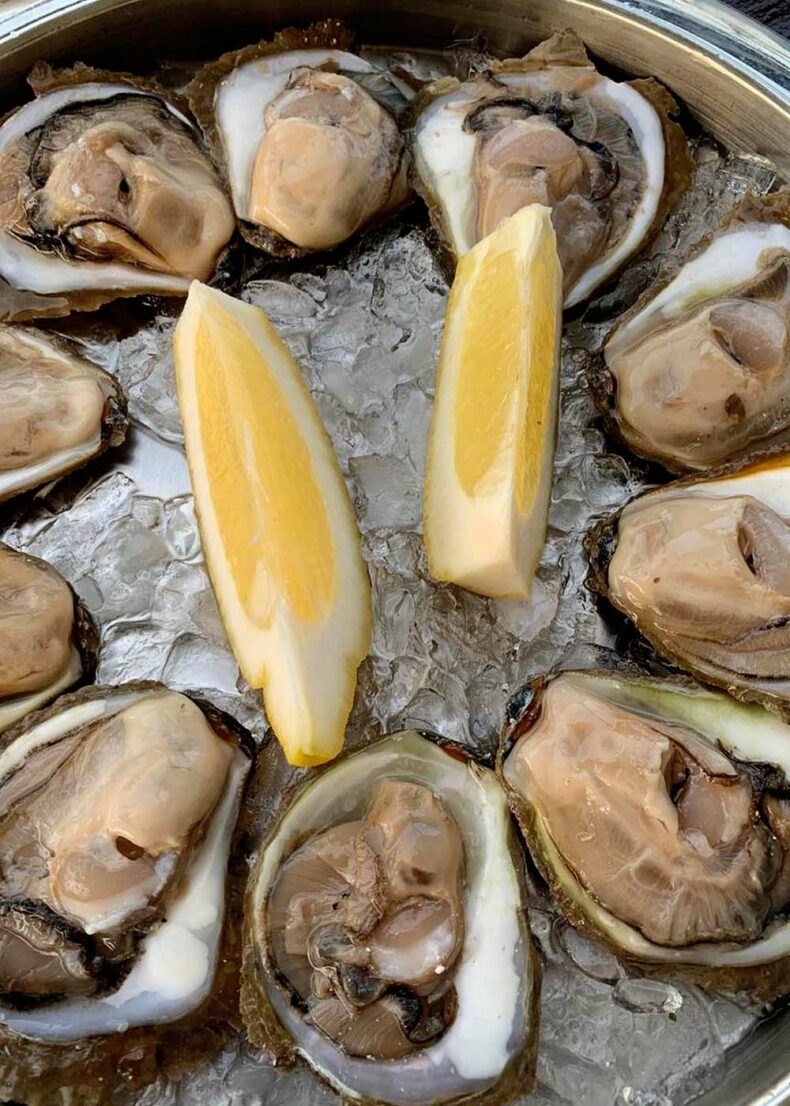 Before leaving Dubrovnik, ride the cable car to the top of Mount Srđ for a bird's-eye view down onto the Old Town and fantastic photo opportunities.
And if you're lucky enough to be here during the Dubrovnik Summer Festival, attend a classical music concert in the courtyard of the Rector's Palace.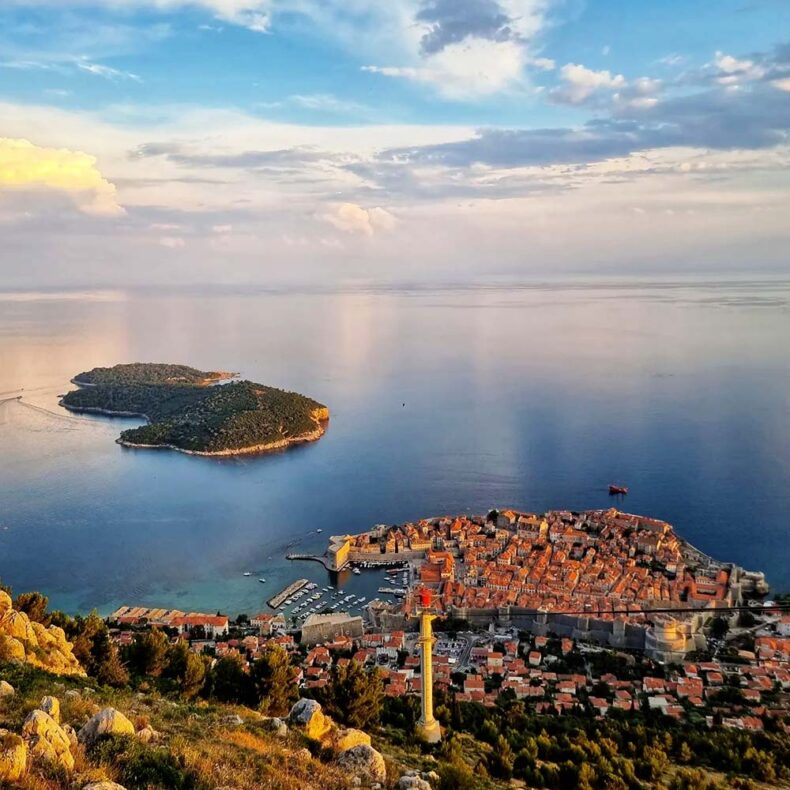 Food, cafés, and unique places to stay
Locals like to start the day with morning coffee at one of several open-air cafés on the Stradun, the main pedestrian thoroughfare through the Old Town.
Later, for an informal lunch of homemade octopus burgers, call at Barba and then have an artisan ice cream or sorbet at Gianni.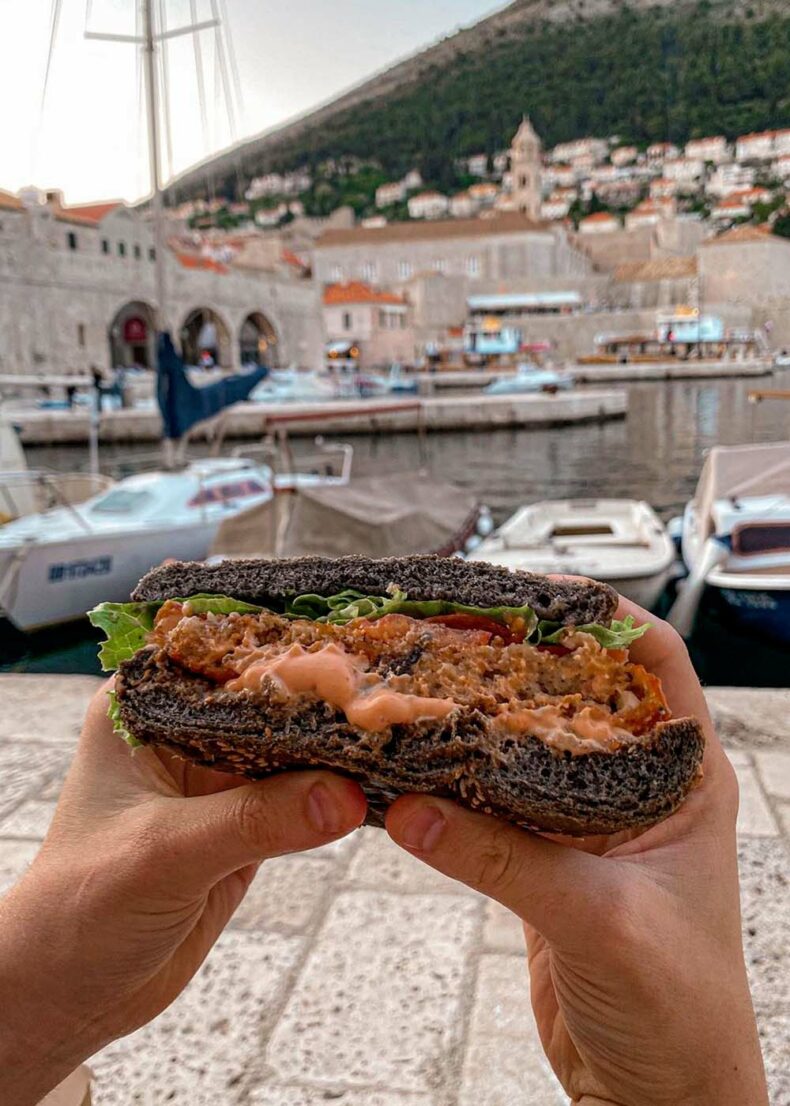 For a romantic dinner, reserve a table at Proto, widely regarded as Dubrovnik's best seafood restaurant. Try the sublime black risotto (made from cuttlefish ink) followed by a fish platter for two (filleted fresh fish, lobster, shrimp, octopus, and scallops).
Or for something lighter, head to Boat Oyster & Sushi Bar.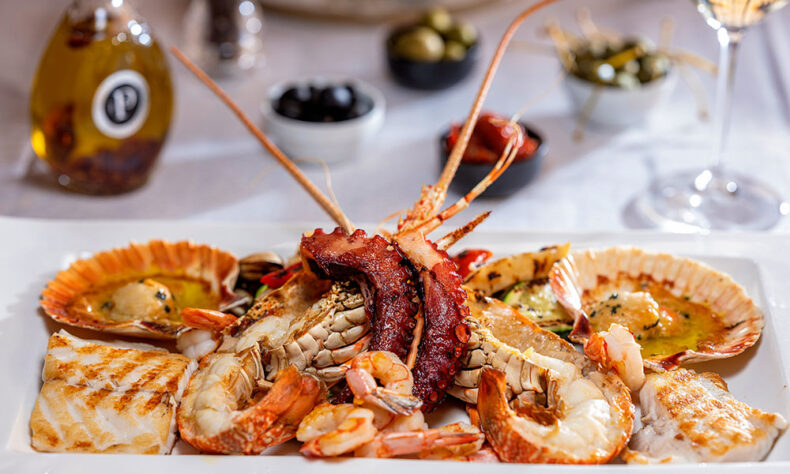 Round off the evening with drinks at Fratello's Prosecco Bar overlooking the sea just outside the Old Town.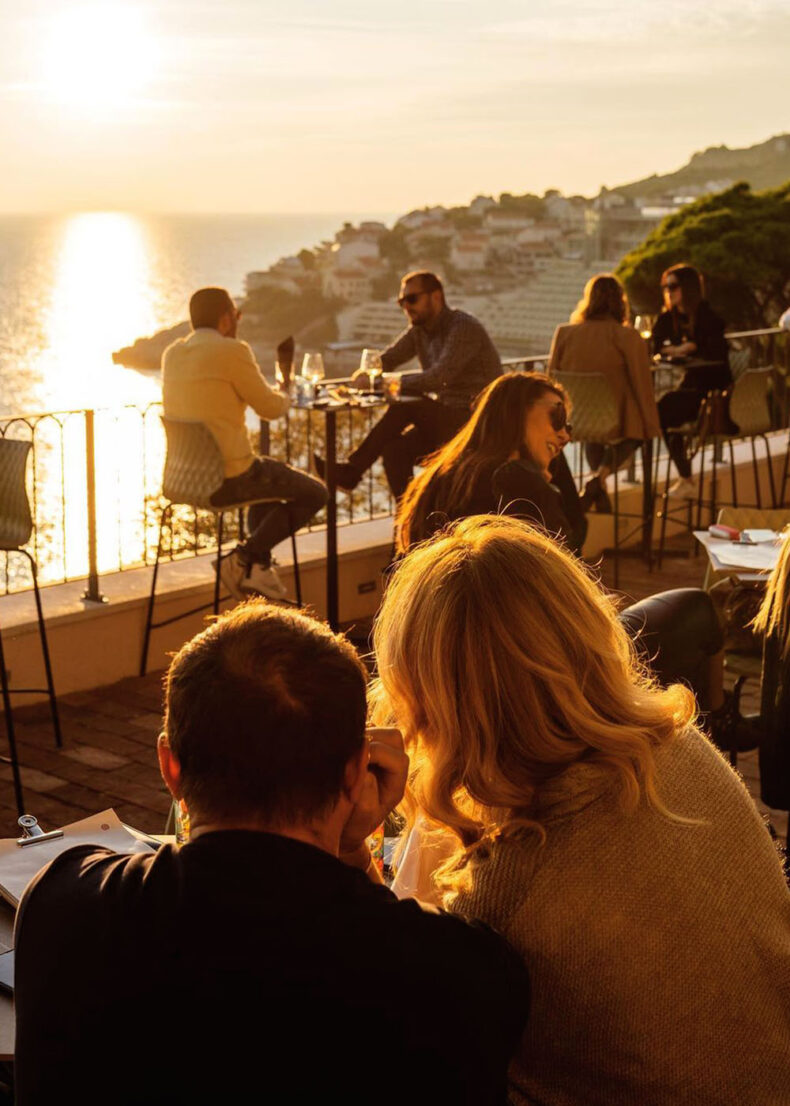 Regarding accommodation, the five-star Hotel Excelsior Dubrovnik has a luxurious spa and enchanting views of the city fortifications, while Hotel Porto close to the Gruž port is ideal for early-morning departures to the islands.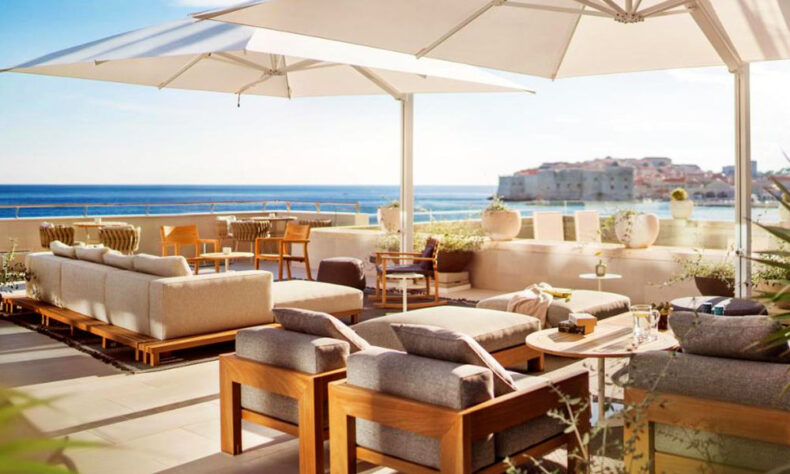 Split, Central Dalmatia
Sunny and easy-going, Split is known for its magnificent Old Town situated within the ancient Roman walls of Diocletian's Palace. It's Croatia's top sailing destination and a city of world-class athletes and passionate sports fans.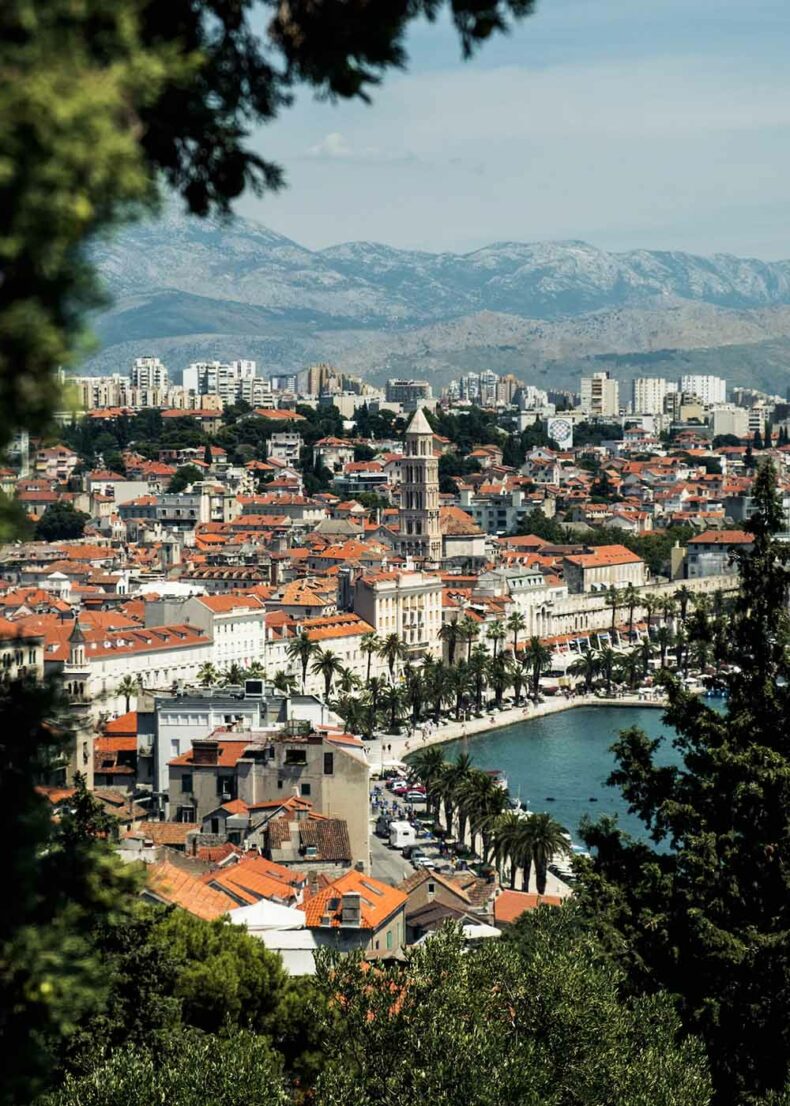 Split was founded by Roman Emperor Diocletian, who chose this site, in a sheltered bay overlooking the Adriatic Sea, to build his vast retirement palace.
Today, the heart of the UNESCO-listed Old Town lies within the ancient walls of Diocletian's Palace. Here, on the stone-paved Peristil square, Diocletian's octagonal mausoleum is now Split's cathedral – climb the bell tower for magnificent views.
The palace opens directly onto the sunny Riva (seaside promenade), which is lined with towering palms and popular open-air cafés. East of the palace, the colourful pazar (open-air market) is where locals shop for seasonal fruit and vegetables.
Nearby, the peškarija (covered fish market) displays an extraordinary array of glistening seafood, delivered by local fishermen fresh each morning.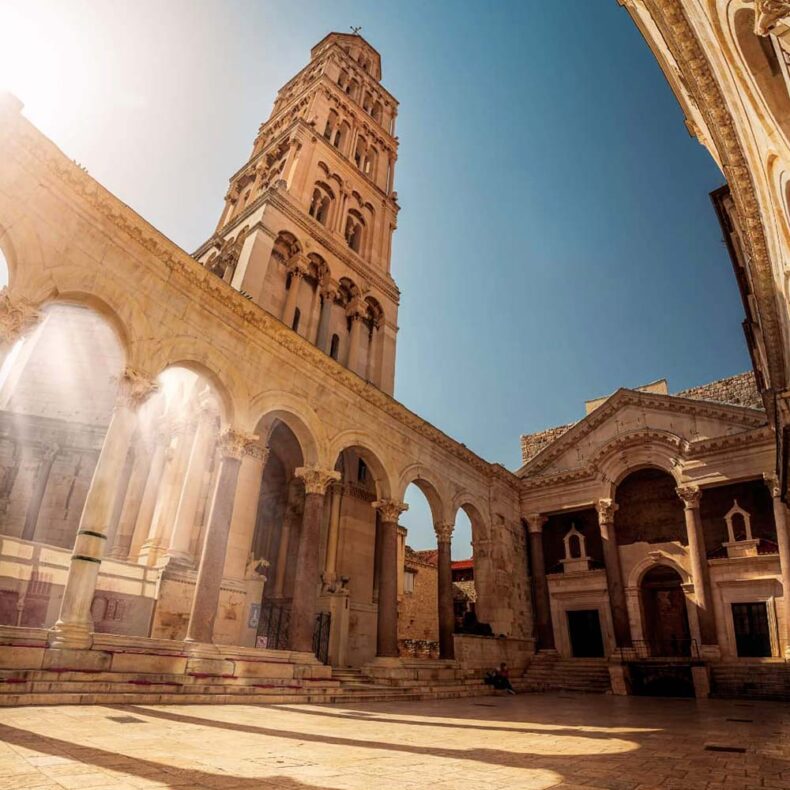 While Dubrovnik lives almost entirely from tourism, Split still has an identity of its own, as a proud city of sailors and athletes. Everyone here supports the Hajduk football club, and the stadium is packed each time they play.
Split has more than its share of Olympic athletes, too –bronze plaques embedded in the paving on the coastal promenade on the west side of the port pay tribute to each Olympic medal-winning athlete born in Split. There are dozens of them, including swimmers, rowers, water polo players, basketball players, and tennis champions.
From here, if you follow the coast past the ACI sailing marina, you'll come to the Meštrović Gallery. Set in a 1930s villa surrounded by a garden, it displays works by Croatia's best-known 20th-century sculptor, Ivan Meštrović.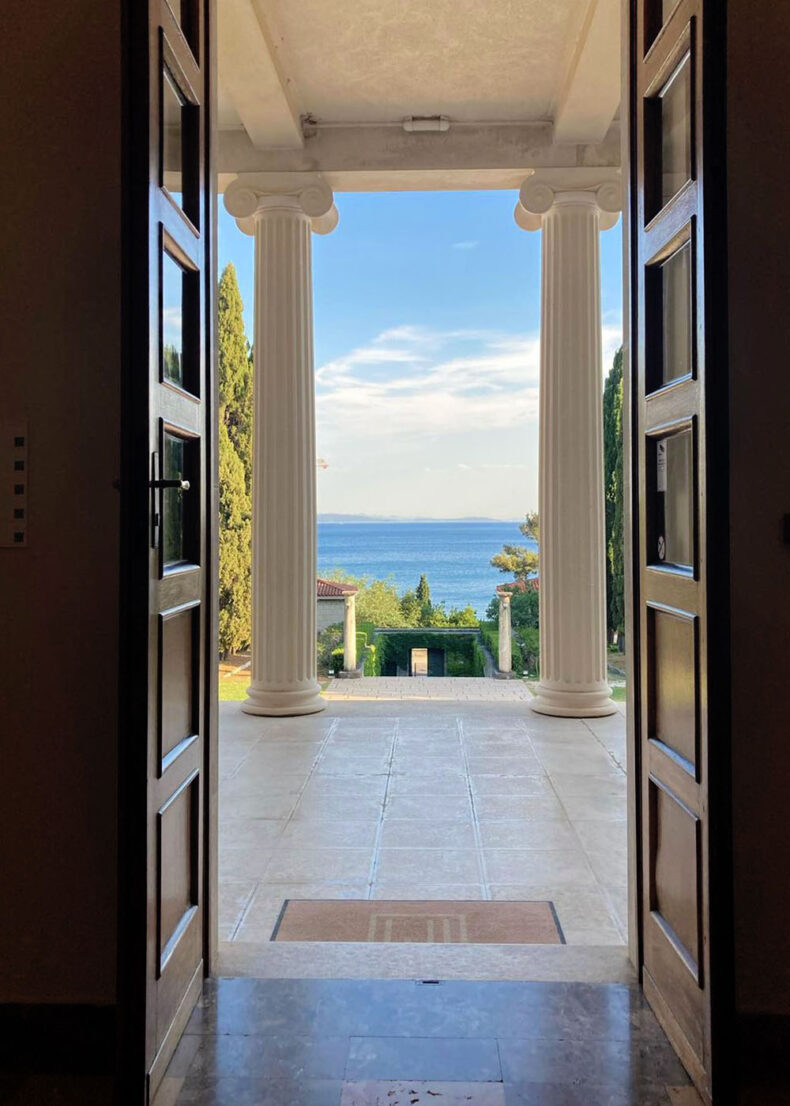 To get to know the city and understand the history of Diocletian's Palace, start with a guided tour from the Peristil square.
In the afternoon, you might go swimming and sunbathing on Bačvice Bay, Split's main city beach, or take a walk (or hire a bike and peddle) through the pinewoods of Marjan Forest Park.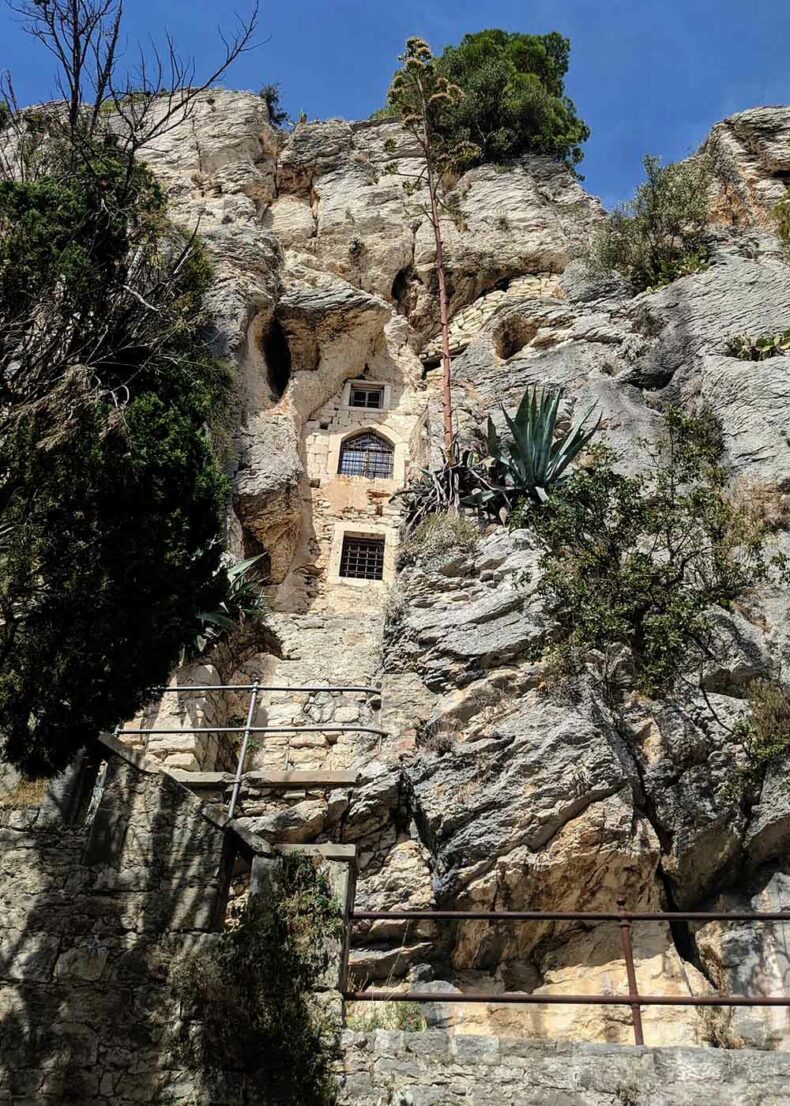 Enthusiasts of adventure sports will relish the dramatic rocky Cetina Gorge near Omiš, 26 kilometres southeast of Split, where they can try white-water rafting, canyoning, and zip-lining.
If you're looking for more peaceful pursuits, head for the fine pebble beaches and turquoise water of the Makarska Riviera, which begins 76 kilometres southeast of Split.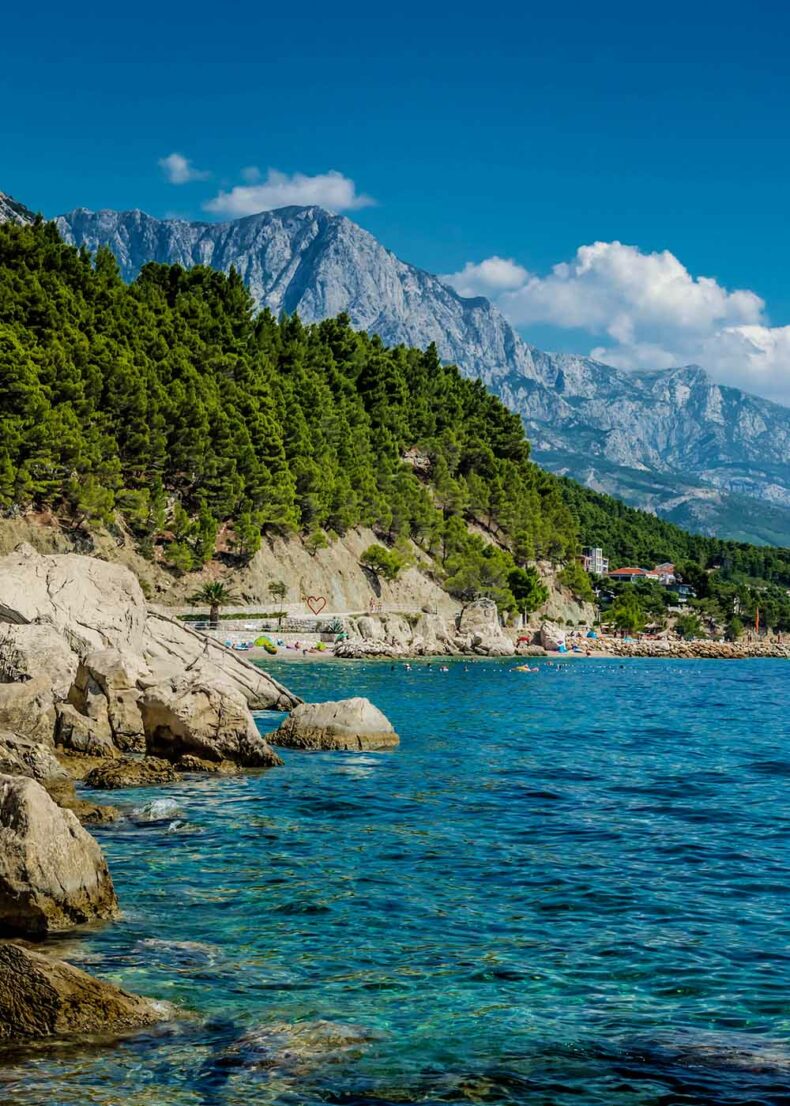 Split is the main ferry port for the glorious islands of Central Dalmatia. Catch a catamaran to Bol on Brač, where you can sunbathe on Zlatni Rat, Croatia's most photogenic beach, or try windsurfing.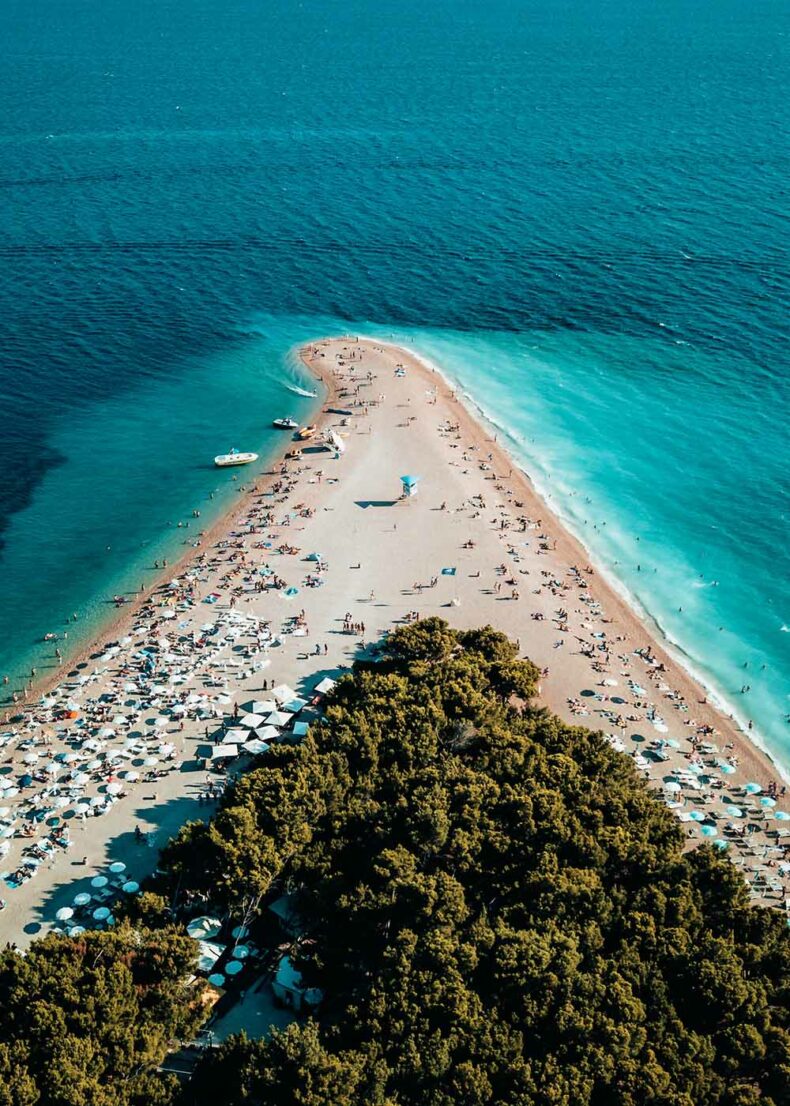 For a more hedonistic vacation, head to trendy Hvar Town on Hvar, Croatia's most glamorous island destination. Huddled around a delightful fishing harbour, it's made up of Venetian-era stone houses, a Baroque cathedral, and a hilltop fortress plus a host of up-market hotels, rustic-chic restaurants, and cocktail bars.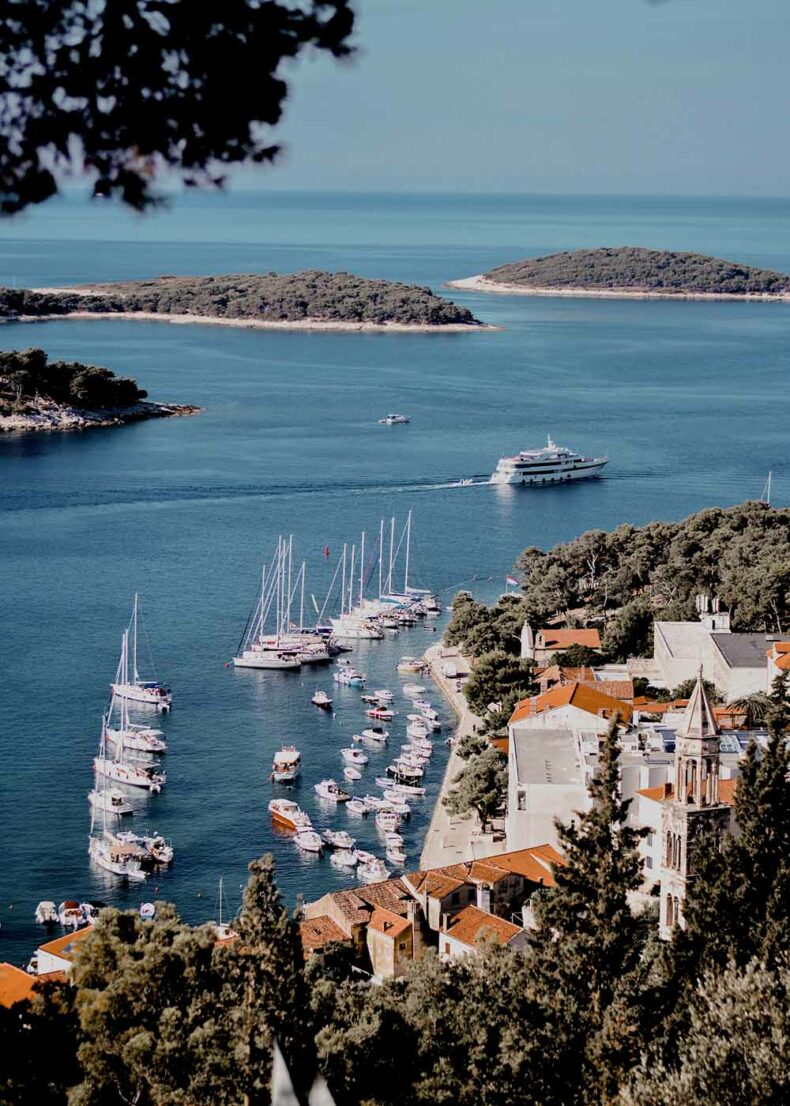 Food, cafés, and unique places to stay
The grande dame of Split's hotels is the Hotel Park built in 1921 and set in the gardens above Bačvice Bay.
Alternatively, Divota offers comfortable rooms and apartments with basic self-catering facilities in old stone cottages just a short walk from Diocletian's Palace.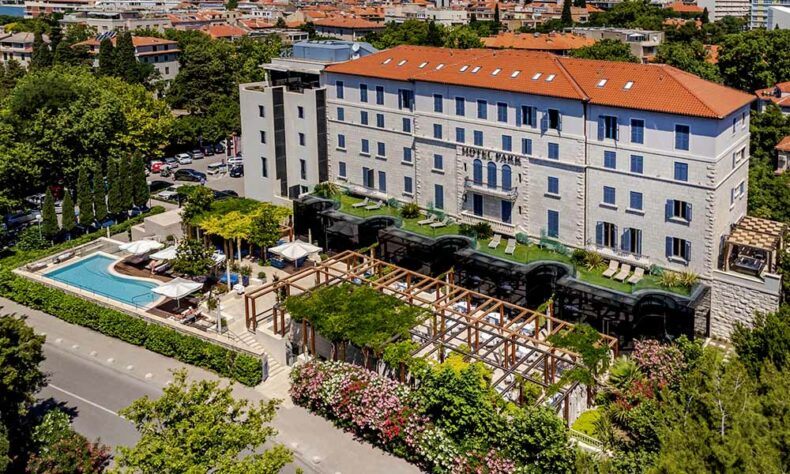 For eating out, reserve a table at Konoba Fetivi in Varoš for authentic Dalmatian seafood, just as locals eat at home.
Nearby, Bokeria in the Old Town does creative Mediterranean cuisine, while Pandora Greenbox caters for vegetarians and vegans.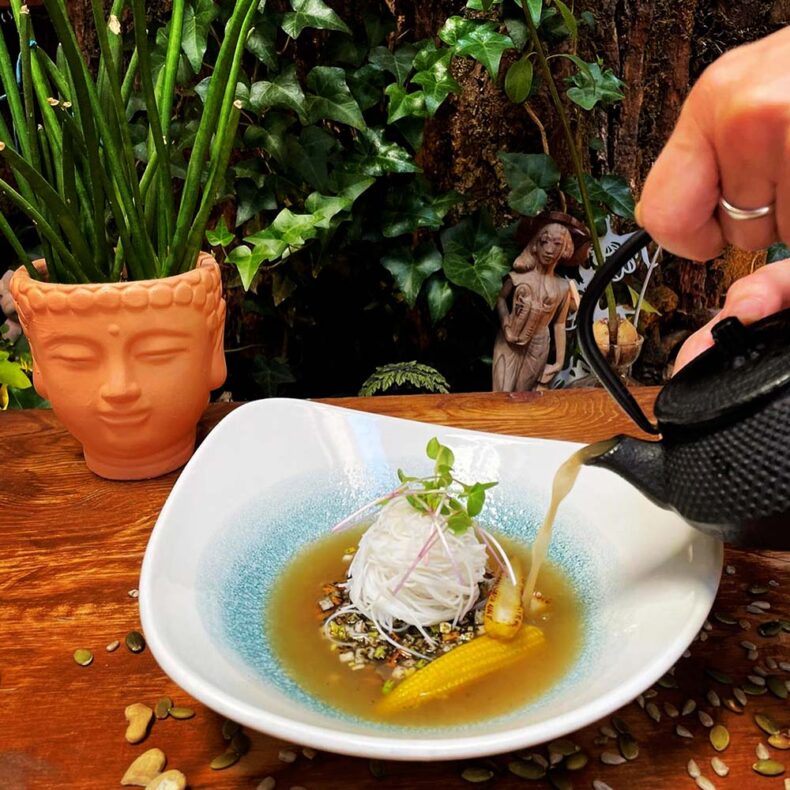 Rijeka, Kvarner region
Overlooking the deep blue Kvarner Gulf in northern Croatia, Rijeka is the country's biggest port and the gateway to the islands of Krk, Cres, Lošinj, and Rab.
It has a lively contemporary culture scene.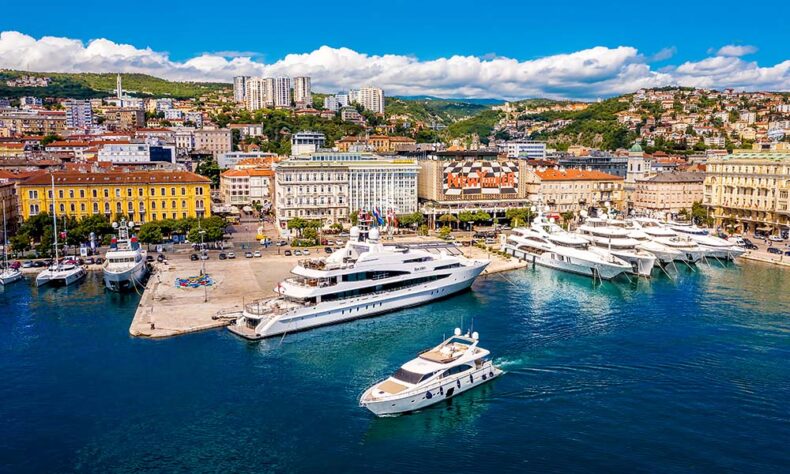 Rijeka as you see it today dates mainly from the 1800s and 1900s, with lofty Austro-Hungarian architecture and a gritty industrial port.
In 2020, it was the European Capital of Culture.
City life centres on the Korzo, the main pedestrian thoroughfare, which is lined with high-street shops and several popular cafés. Nearby, on the waterfront next to the ferry port, Rijeka's colourful market takes place in three 19th-century pavilions: one for seafood, one for meat, and one for fruit and vegetables.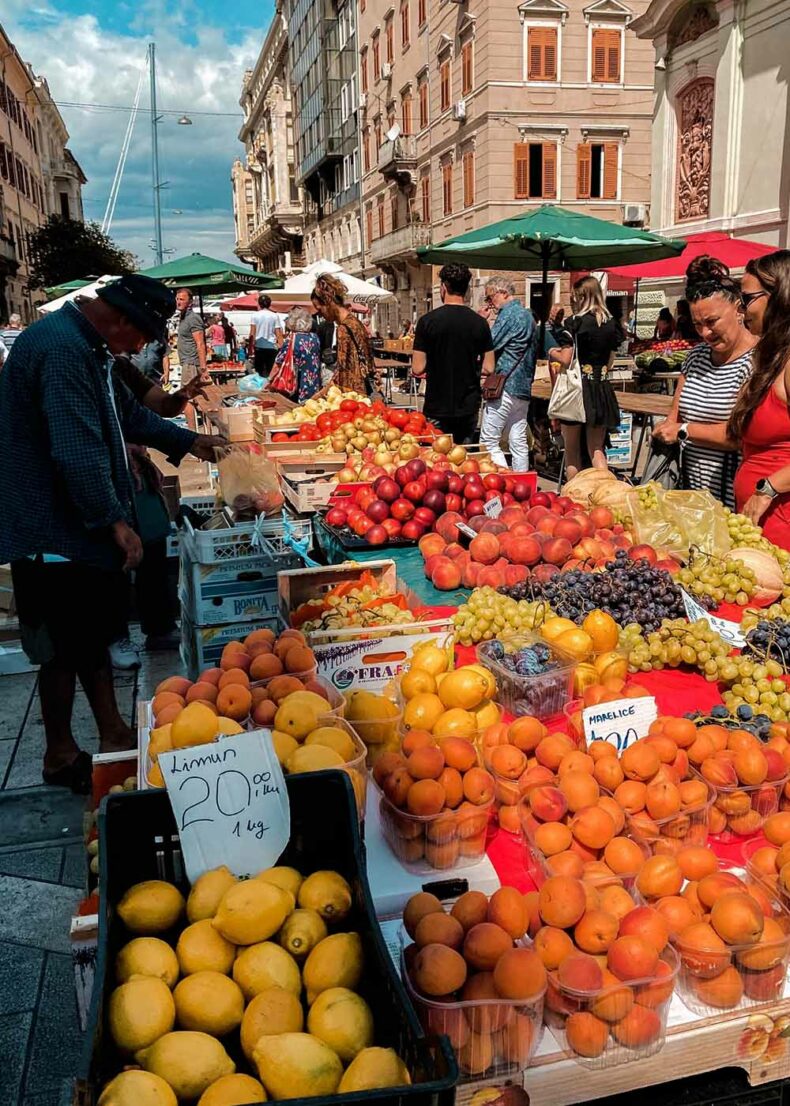 Lying close to central Europe, Rijeka has a more multicultural atmosphere than Dubrovnik and Split.
This is particularly evident at the Museum of Modern and Contemporary Art, which relocated to a former factory complex in 2017. This is an ongoing project that includes plans to eventually move the City Museum and the City Library to the same complex of buildings.
From Rijeka's city centre, hike up 560 stone steps (or take bus #2) to hilltop Trsat, where Trsat Castle hosts a lovely open-air café, affording spectacular views over the Kvarner Gulf, with the islands of Krk and Cres rising on the horizon.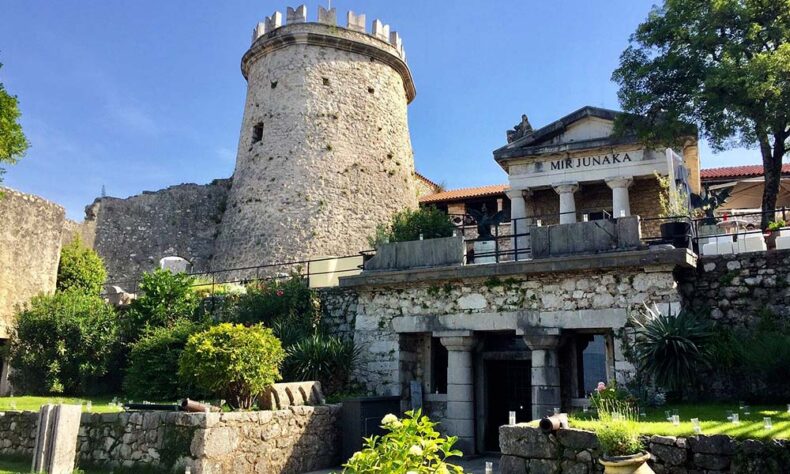 West of Rijeka lies the Opatija Riviera, the so-called birthplace of Croatian tourism. Here the delightful 12-kilometre lungomare, or coastal promenade, leads from the fishing village of Volosko to Lovran, passing through Opatija.
You can walk the entire route, passing a string of elegant Vienna Secession-style villas and hotels and enjoying dreamy views over the Kvarner Gulf. Both Volosko and Lovran have some excellent seafood eateries where you might have lunch or an early supper.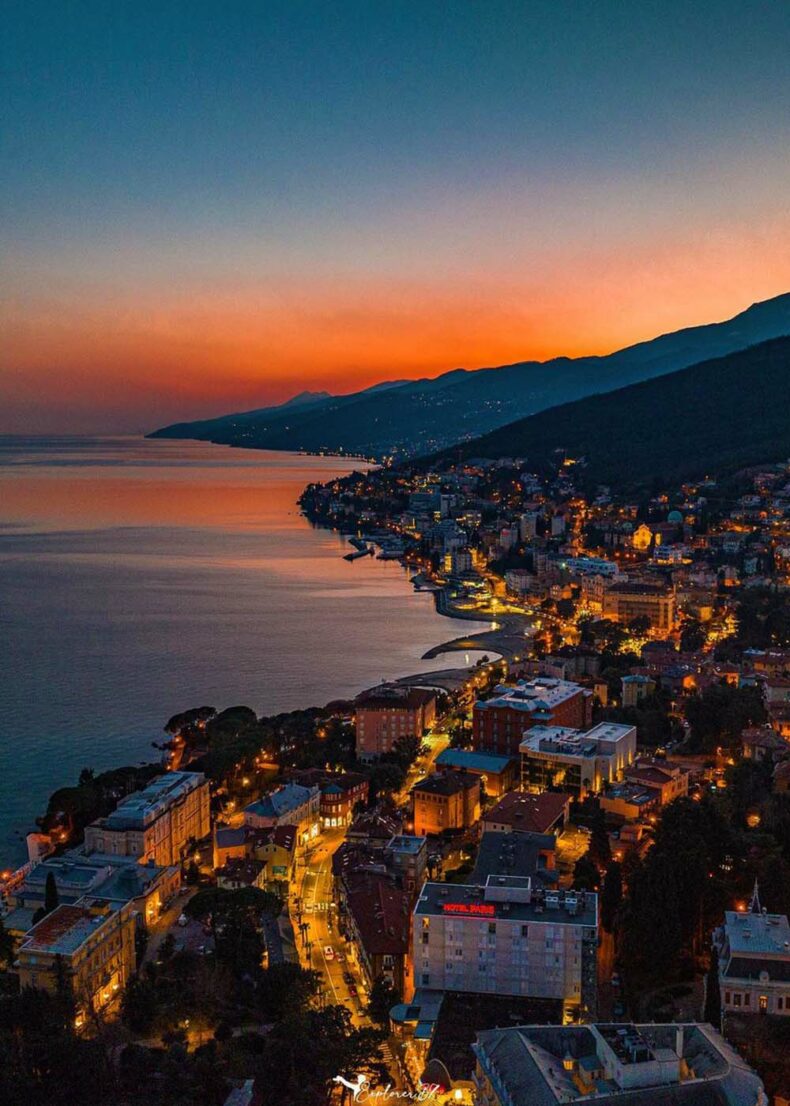 For the best beaches, head to the nearby island of Krk (where Rijeka Airport is located), which is joined to the mainland by an impressive road bridge.
Most visitors come here to swim and sunbathe at the long, curving Vela Plaža (Big Beach) in Baška, on the sunny southern coast, but there are also several quieter beaches nearby that are accessible on foot or by boat.
On Krk, you should also go wine-tasting in hilltop Vrbnik, which is known for its excellent white Vrbnička Žlahtina.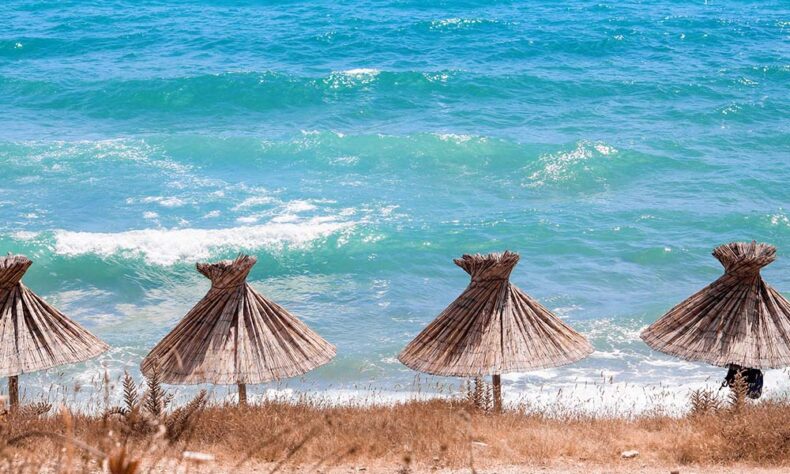 For a real escape, catch a catamaran from Rijeka to Lošinj, dubbed the 'island of vitality'. Here you'll find some of the region's best hotels, grouped around Čikat Bay, which has a lovely beach offering water-sports facilities such as sea kayaks and SUPs to rent.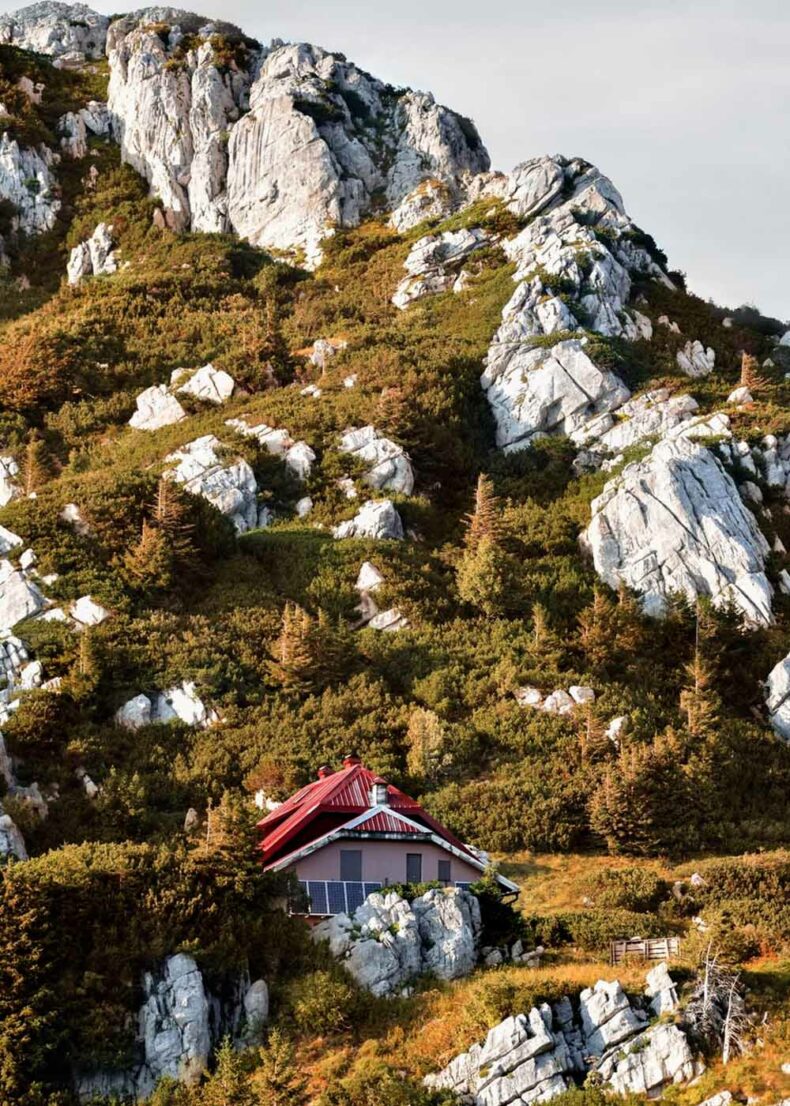 Back on the mainland, behind Rijeka rise the rugged mountains and dense pinewoods of Gorski Kotar, which are covered with snow in winter.
Here, Risnjak National Park is criss-crossed by well-marked hiking paths and mountain biking trails and is home to rare wild animals, including lynx, bears, wolves, and peregrine falcons.
Food, cafés, and unique places to stay
On the coast, eight kilometres west of Rijeka's city centre, the five-star Hilton Costabella opened in 2021, complete with an extensive spa and a Michelin-starred restaurant.
However, many visitors prefer to sleep out of town, on the Opatija Riviera. Here, a fine choice is the Hotel Villa Eugenia in Lovran, which occupies a Vienna Secession villa from 1910 that's set in a beautiful garden with palms.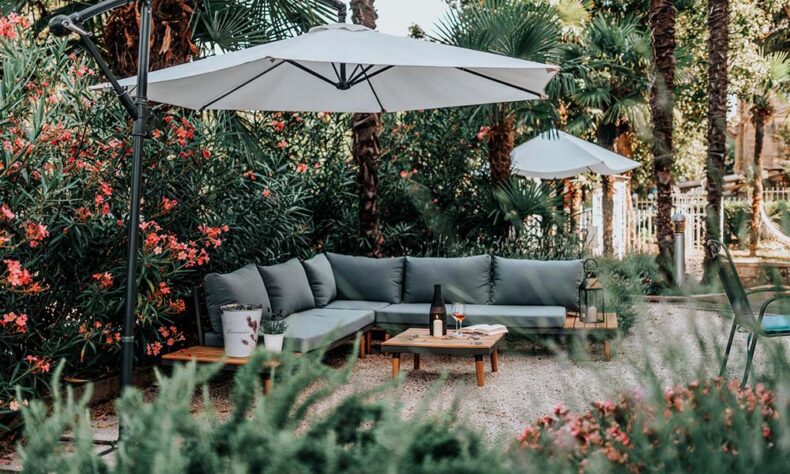 For fresh fish by the sea, try the romantic Food & Wine Bar Ganeum in Lovran, Ostaria Veranda in Volosko, or the Bistro Yacht Club in Opatija.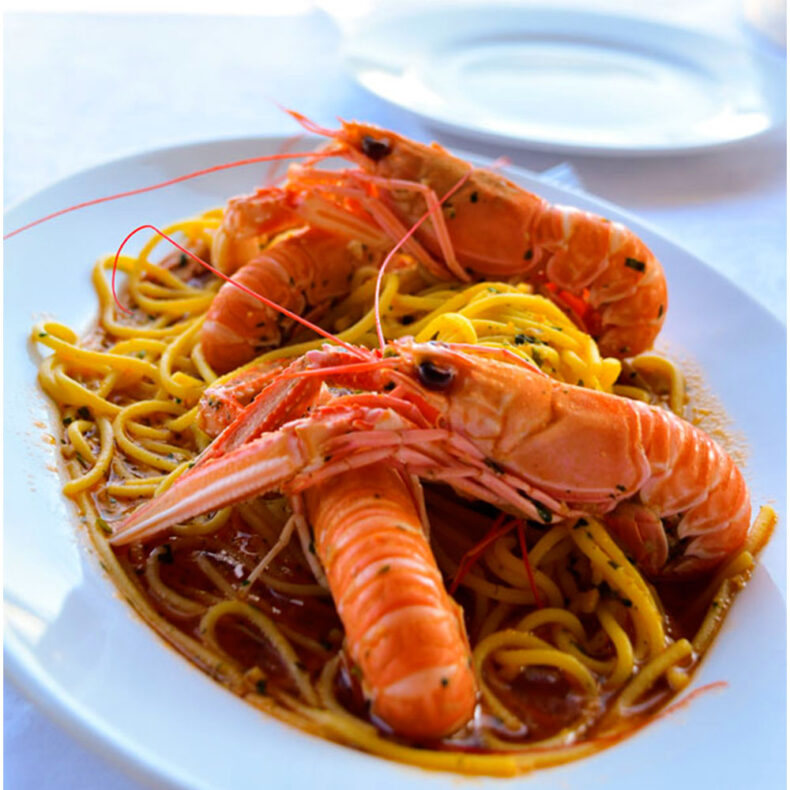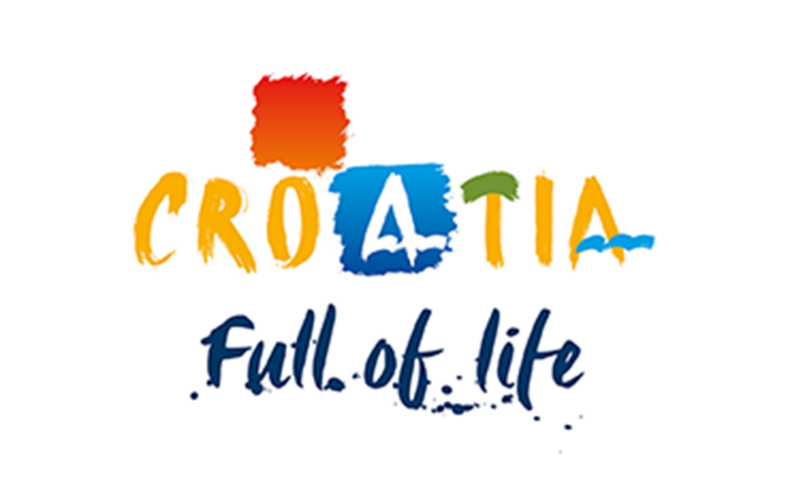 Text by Jane Foster