airBaltic – the world's first airline to issue non-fungible tokens (NFTs), releases its next edition (#12) in airBaltic City collection. Each of the limited collector NFTs is a digital art piece showcasing an individual Airbus A220-300 with its registration and one of the most beloved cities of Latvia to promote tourism and Latvia in the world. Previous cities features have been Kuldīga, Cēsis, Alūksne, Liepāja, Bauska, Sigulda, Jelgava, Ogre, Valmiera, Gulbene and Smiltene. All airBaltic NFTs have been issued on the OpenSea marketplace and are placed in Metaverse 3D gallery.
Edition 12 is showcasing an individual Airbus A220-300 and Līvani.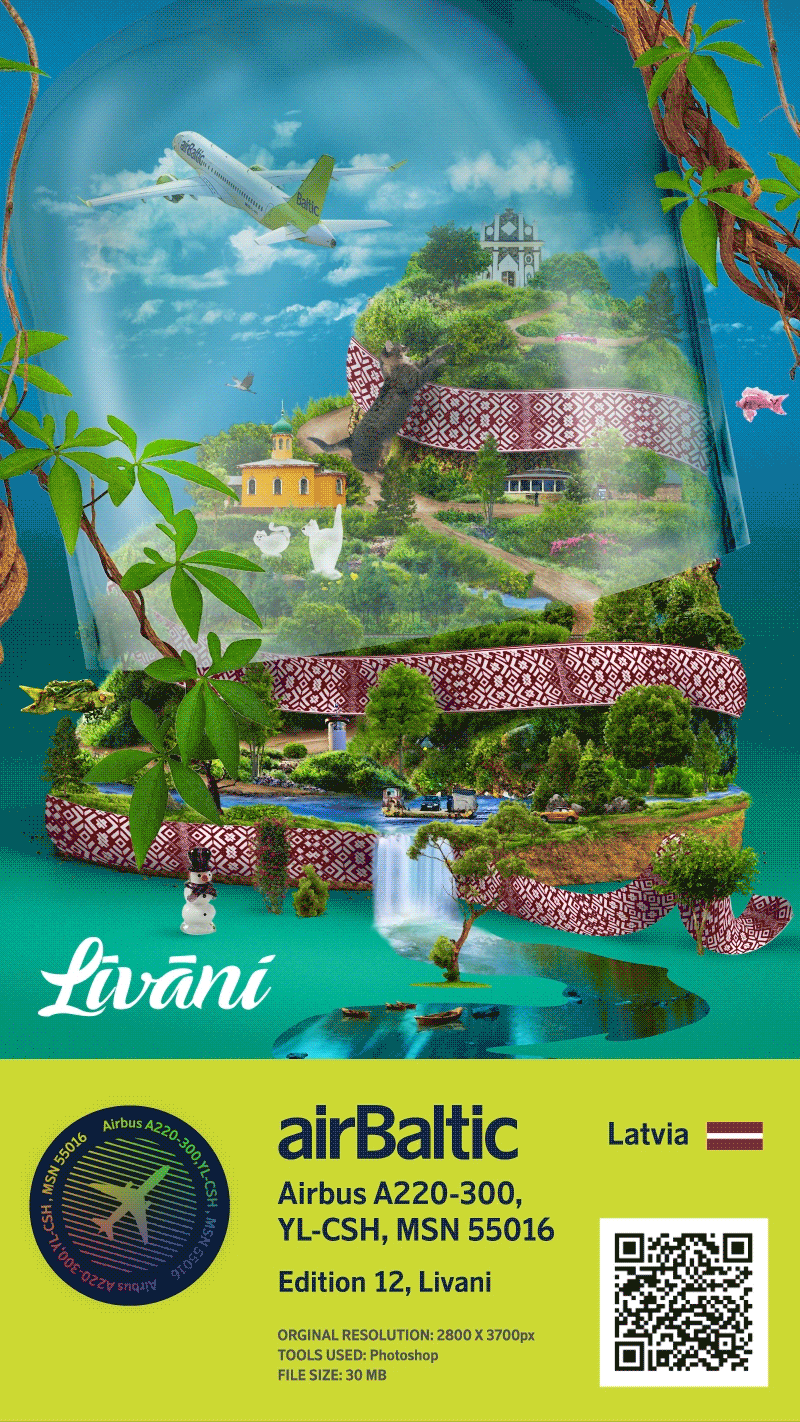 Discover Līvāni
When Latvians hear the name Līvāni, they think of glass. That's because Līvāni is famous for its former glass factory, which served as the main trade for the town's residents for over a century. Nowadays, visitors to the town can explore the Līvāni Glass Museum, take part in glass-blowing workshops, visit local craftsman, and dive into the rich and colourful traditions of this area.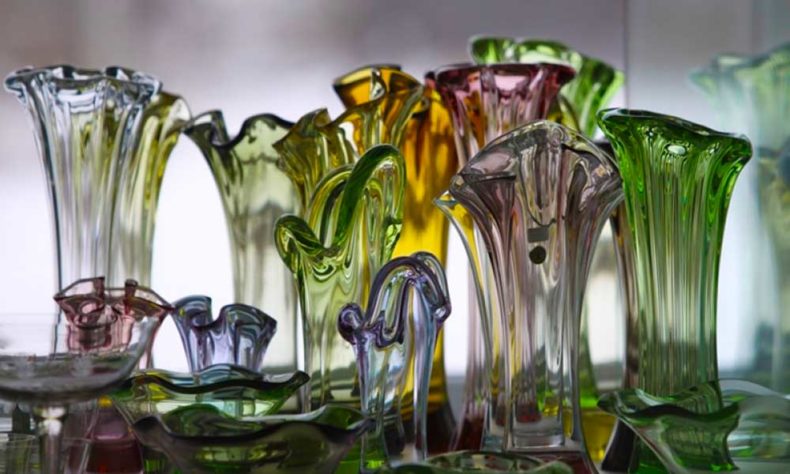 Līvāni lies approximately 170 kilometres southeast of Riga and is the administrative centre of Līvāni municipality, which stretches along the Daugava River and includes enchanting Latvian meadows, bogs, and forests. People here are used to crossing the Daugava, Latvia's biggest river, with the two local ferries, but in fact they're quite unique. There are only three such ferries in all of Latvia, two of them located in Līvāni municipality.
Where to find history
According to archaeological finds, Jersika Hillfort has been inhabited since the 1st millennium BCE. Jersika is also known as one of the birthplaces of the Orthodox Church in Latvia. Jersika is located south of the town of Līvāni and is home to a unique Orthodox church built in 1866. The Jersika Transfiguration of Christ Orthodox Church, also known as the 'iron church', is the only known church made of iron in Latvia. It is a significant historical building and enjoys Latvian cultural monument status. Originally from Odesa in Ukraine, the yellow building was dismantled and brought to Latvia about a century and a half ago and still serves local churchgoers and curious visitors.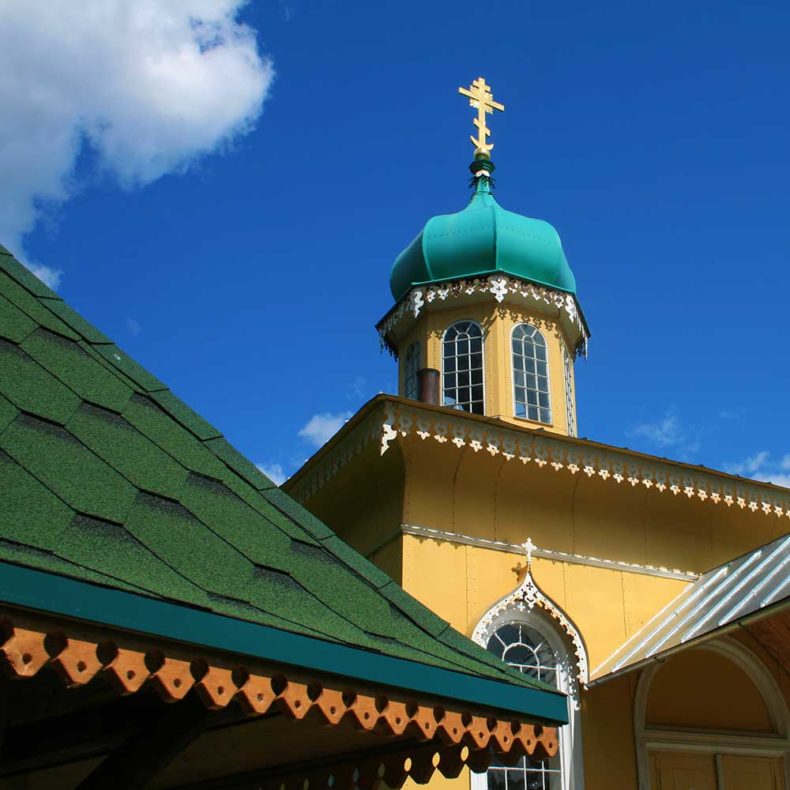 A short drive south of the yellow iron church lies another significant historical site, namely, the St. Mary Magdalene (Madaliņa) Roman Catholic Church. The small Romanesque-style stone church built in 1821 sits in a charming location overlooking the picturesque banks of the Daugava River. Visitors may enjoy a refreshing drink of water from the Madaliņa spring, which was the reason for the placement of the church on this site. The spring was once thought to have healing properties and the location was considered a sacred site.
Must-see site
Yes, Līvāni is known for its glass manufacturing industry, but the town also takes pride in its local craftsmen, who maintain their crafts and traditions to the present day. The Līvāni Glass and Craft Centre celebrates the history and preservation of the local culture. Even its location is significant. It stands on the site where, centuries ago, the landowner Lieven built a mansion, which he named after himself. Lievenhof thus gave rise to the town's name, Līvāni. A renovated stone barn stands right next to the museum.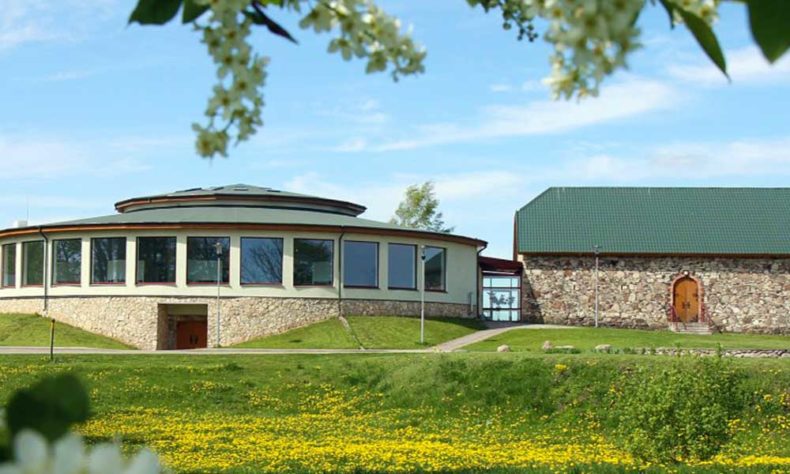 Take a look at the museum's permanent "Līvāni Glass Museum" and "Craftsmen in Latgale in the 19th and 20th Centuries" exhibitions, participate in a glass-blowing workshop, see the longest woven belt in Latvia, and explore the "Dubna" Folk Applied Arts Studio, which maintains ancient weaving traditions. This is truly a must-see place that will give you an insight into Latvian craftsmanship traditions and let you to try your hand at the art of glass-blowing.
What to do
Līvāni invites you to take a walk to explore the town on foot. It's actually more than a walk; it's almost an adventure or game. The town has prepared a couple of thematic routes for visitors, one making a circular tour of the town, and the second one a considerably longer route.
The thematic-bench route leads through the town centre, giving visitors an insight into the cityscape. The featured benches are made by different artists, and each bench has its own story to tell. There's the city council member's bench, the school bench, the nature's living room bench, and many other creative works of art on display that portray the town's inhabitants and spark conversations. Each piece is unique, and it's fun to follow the path to see them all.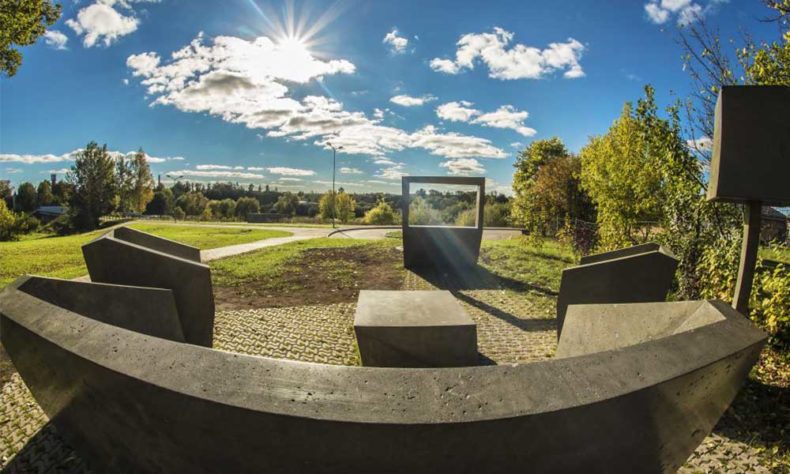 There's also the "Over Seven Bridges" route. If you're wondering why seven, then it's time to mention the Latvian wedding tradition in which the bride must cross (or be carried across) seven different bridges. It's one of the first challenges the bride and groom must overcome as a newly married couple. Līvāni, however, has prepared a route that passes seven bridges to explore the town's magical natural environment and for visitors to get to know the surroundings better. As you stroll along, enjoy the scenery and listen to the relaxing soundscape nature provides for us. But do note that the bridges are quite a distance from each other, so you might want to hop on a bicycle or take a car if you want to reach all of them.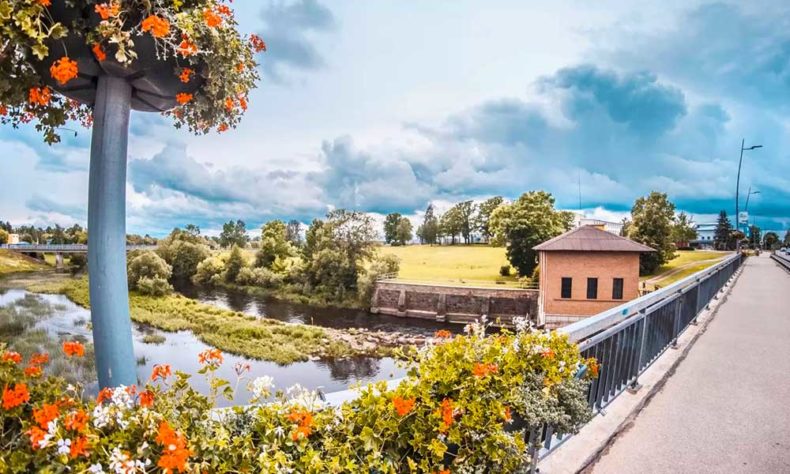 Where to hear legends
To cross the Daugava River, locals have long relied on small ferries that connect Līvāni to two towns across the river. There's the Līvāni-Dunava ferry at the southern end of Līvāni municipality, and the Līvāni-Dignāja ferry located right in the town of Līvāni. While these ferries are used for practical purposes by cars, cyclists, and pedestrians, you can also take a ride on them just to enjoy the beautiful scenery, feel the fresh breeze, and see what's on the other side of the river. You won't find this attraction almost anywhere else – there's just one other ferry like these in Latvia.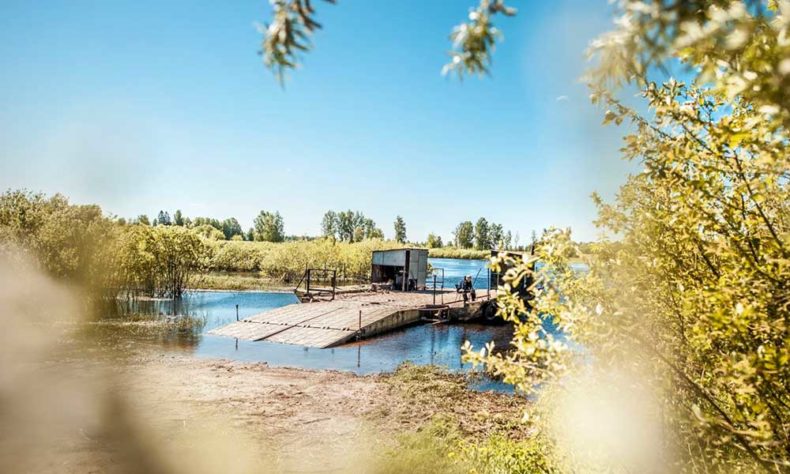 Where to go for an adrenaline rush
For those looking for an adrenaline rush, Līvāni has several canoe routes, including one that takes you from one ferry to the other – a distance of approximately 16 kilometres. There are also several shorter and longer routes. The choice is up to you, whether you prefer a larger, slower river such as the Daugava or a smaller, less predictable and more challenging river such as the Dubna River.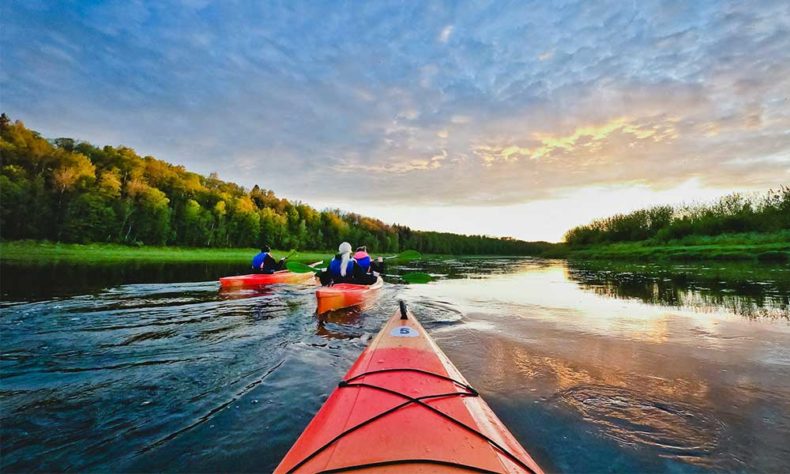 For those who'd rather keep their feet dry, Līvāni is perfect for a nice countryside cycling trip. One local 50-kilometre route includes many main sights around Līvāni and provides a very good workout. Meanwhile, you'll be enjoying the green fields and forests throughout this region as well as the white clouds in the blue summer sky – together they make for idyllic Latvian countryside scenery.
Where to go with children
There are many fun activities children will enjoy in Līvāni. Ferries, thematic routes, workshops – they're all suitable for even the youngest visitors. In 2019, Līvāni was named the most family-friendly municipality in Latvia, and in 2020 it used the prize money from this award to build a modern, new playground based on the theme of a pirate's ship. While there's lots to do for families in Līvāni, children particularly appreciate the slides and swings at this playground.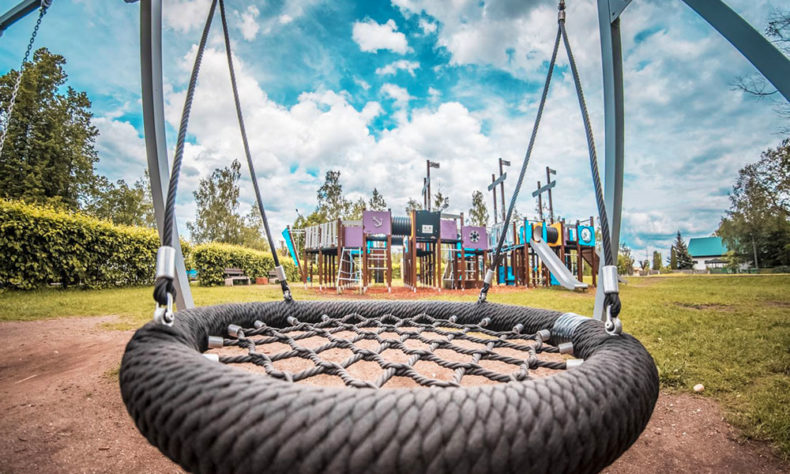 Where to find the best view
Located about nine kilometres from Līvāni, Jersika Hillfort will surely not only give you the best view around; it also brings a lot of history with it. This was once the site of Jersika Castle and home to the ancient Latgalians. From the castle, they could see far over the Daugava River, which helped them to secure the river routes. Today, Jersika Hillfort is known as one of the most important archaeological sites in Latvia. Enjoy the tranquillity of nature, have a picnic with a scenic view, and appreciate the calmness that's now present here.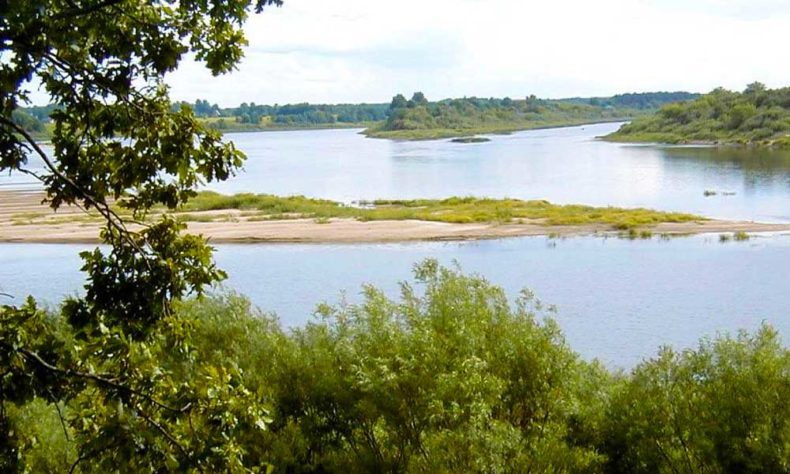 In Latvian, a hillfort is called a pilskalns, which is a compound of pils 'castle' and kalns 'hill'. Generally, hillforts were part of a complex that consisted of the main fortress, the settlement around it, a burial site, and nearby ritual sites. Many Baltic hillforts were located along the main trading routes, such as the Daugava River, and eventually became military fortresses.
Where to explore craftsmanship
Because the land around Līvāni wasn't so suitable for agriculture, craftsmanship and manufacturing eventually developed here. Until this day, many traditional industries have been developed and preserved in this region, including peat (also known as the turf industry), the lumber industry, and many traditional craftsmen's workshops as well. Līvāni is proud of its high-tech manufacturer that produces optical fibre. Even though the glass factory is now closed, the technology of optical fibre production originated from it.
When visiting Līvāni, don't miss the opportunity to learn about Latvian crafts. Visit Handmade Latgola to get a grasp on modern Latgalian crafts and design. The centre celebrates local craftsmanship and art and shares the local culture with visitors. It takes about an hour to see everything here, during which you'll walk through fully decorated rooms (like the exhibition of furniture at an IKEA store) and be able to purchase some design items for your own home.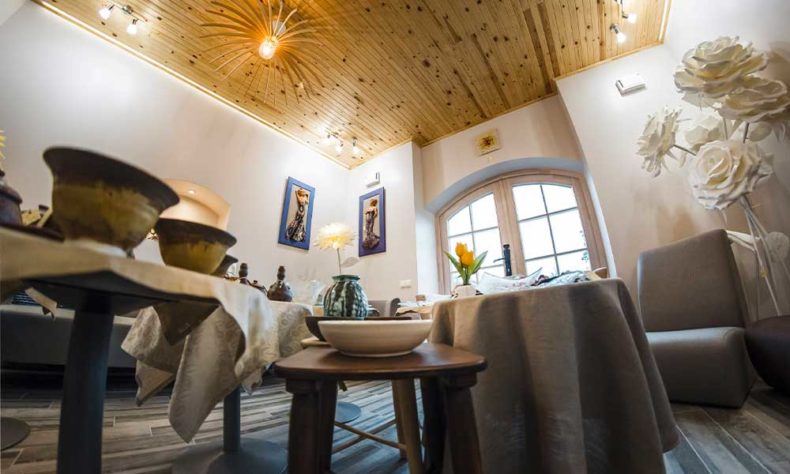 If you're one who appreciates workshops and 'getting your hands dirty', visit the Mālkalns ceramic workshop. The artist will show you how a simple ball of clay becomes a beautiful, traditional Latgalian bowl. You'll also have the opportunity to make your own tableware with the assistance of professional ceramic artist.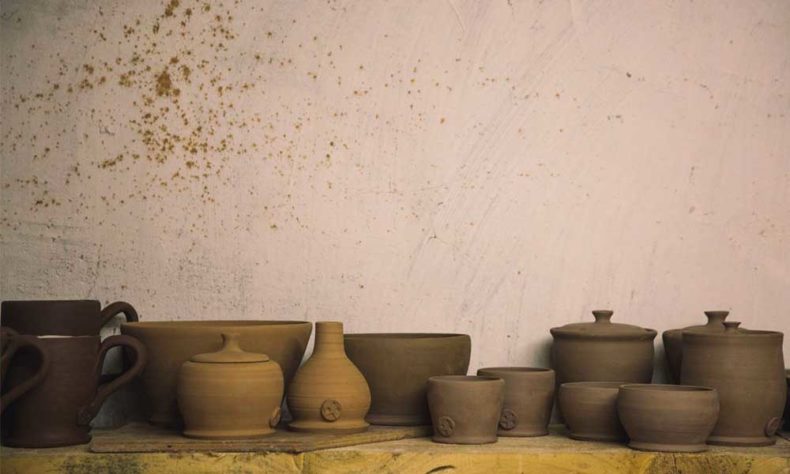 Where to relax
With the aroma of wood, birch leaves, and hot steam enveloping every bit of your body – the sensory experience of a Latvian sauna is a unique way to relax. To get the full experience, entrust the ritual to a professional, who will create the right sauna atmosphere and also give you a massage, if you wish. Certified sauna attendant Gita Usāne is one such specialist in the Līvāni municipality. She also leads workshops, where you can learn to make natural lip balms and creams, and degustations featuring goods made from local flowers, herbs, and other gifts of nature.
Ancient Latvians believed that products made with the help of bees and the closeness of bees is healing to the human body and mind. This tiny apitherapy house in Līvāni provides a unique experience – lie down on the bed and listen to the busy bees buzzing right next to you. Don't worry, you won't be in direct contact with the bees. Instead, you can safely meditate to the calming sound of the bees – which is an opportunity you won't find much elsewhere.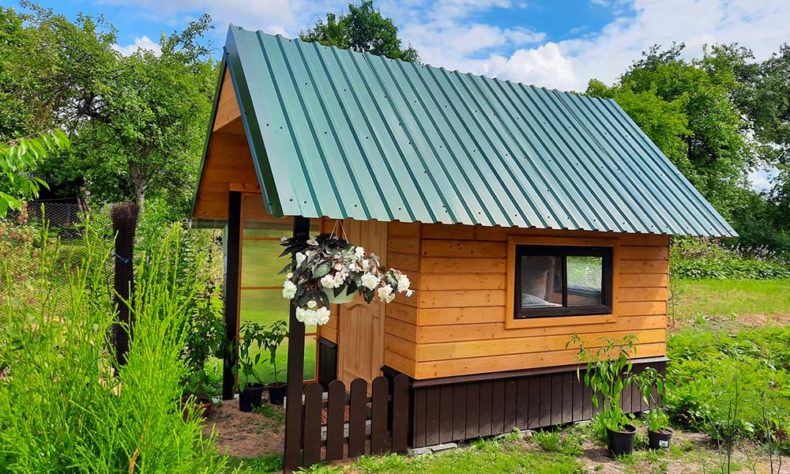 Where to enjoy nature
When visiting Līvāni, make sure to enjoy the nature all around: the green hillforts and meadows, the blue rivers, and the meandering countryside roads. One of the favourite spots for running, hiking, cycling, and walking is Grīvas Active Recreation Park. In winter, it turns into an illuminated cross-country skiing trail that also hosts competitions. The park is well maintained and located in a beautiful pine forest, so you can discover a hideout from the city and fill your lungs with fresh pine-forest air.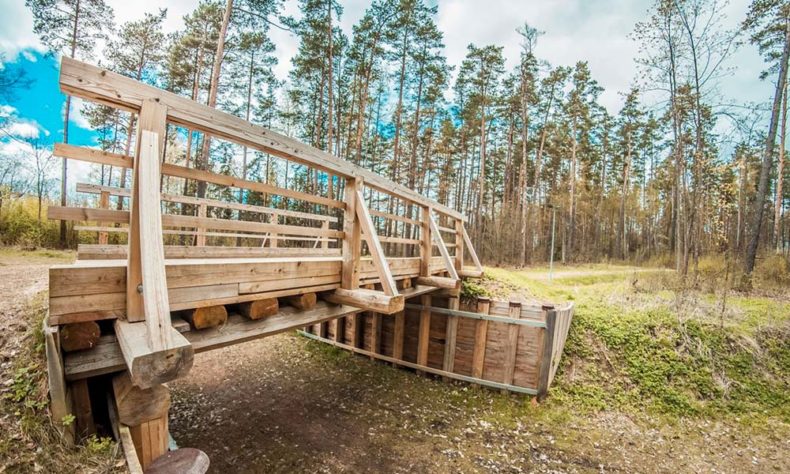 Where to dine
After a long day's walk, you'll enjoy the warm home-style meals at the 5. elements café located in the heart of Līvāni. Its menu offers a wide range of dishes that appeal to many different tastes. In summer, guests are invited to enjoy a leisurely meal and a large dish of ice cream outside on the terrace.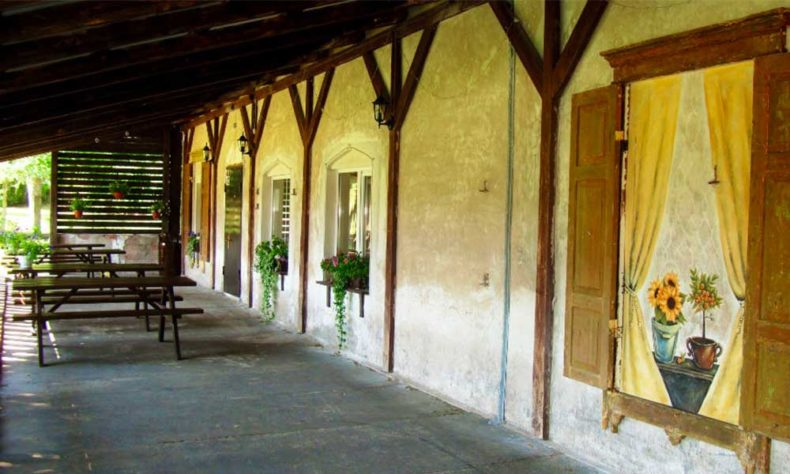 Those always on the road might find it convenient to stop by Kalnakrogs, which also offers a wide menu and a summer terrace. It's a perfect place to go with children, because right next to the terrace is a playground with swings and slides.
If you're in a rush or are simply craving some fast food, visit Kebabosta. This stylish café serves kebabs, fries, onion rings, and even cold lattes for those warm summer days.
Where to stay
Located in the picturesque countryside near Līvāni, the 'Avotiņš' wellness complex is the perfect place for relaxation and is also a popular wedding destination. During the summer months, it offers bell-shaped glamping tents, but its guest house is open all year round. The cosy wooden interior, the warm outdoor tub, and the idyllic surroundings on the Daugava River make this an ideal place to be in harmony with nature.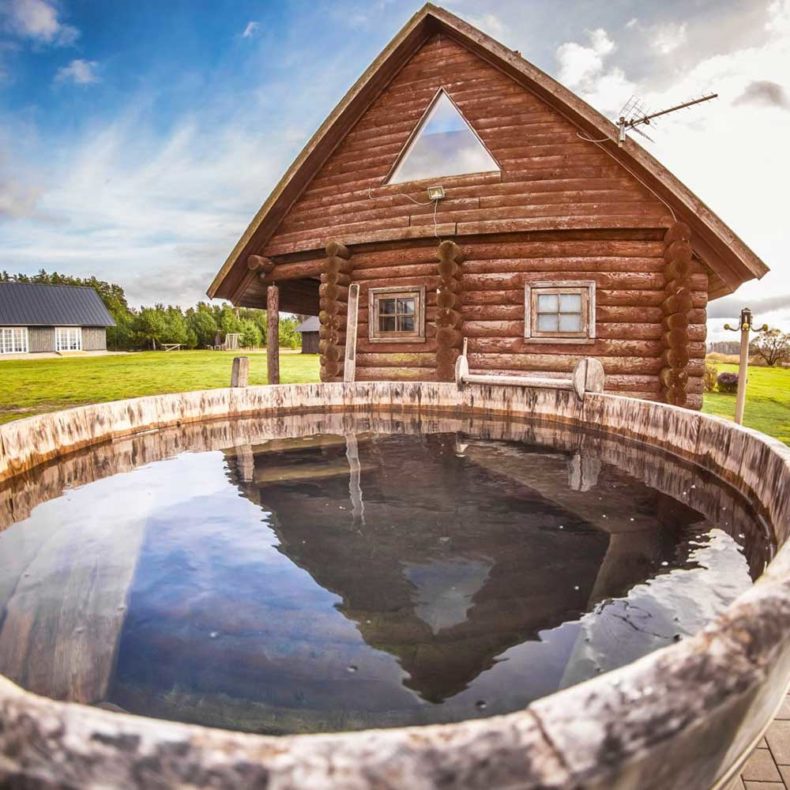 The Latgalian art and crafts centre also offers accommodations to visitors. Handmade Latgola will treat you with linen sheets and towels, garden-grown herbal teas, and coffee from freshly ground beans. You can have the entire place (which sleeps six) to yourself, and you're kindly invited to use the grill and enjoy the sunset from the garden terrace.
Close to town, but far enough to be surrounded by an idyllic countryside landscape, is where you'll find the Saulpurenes guest house. It's a place for families, friends, and larger groups of people as well. It offers two fully equipped houses that sleep at least seven guests each and a facility for larger events. Saulpurenes is open year round – take a dip or go fishing in the pond if visiting in summer, pick berries and mushrooms in autumn, and go cross-country skiing in winter.
Read more about Līvāni at visitlivani.lv.