airBaltic – the world's first airline to issue non-fungible tokens (NFTs), releases its next edition (#8) in airBaltic City collection. Each of the limited collector NFTs is a digital art piece showcasing an individual Airbus A220-300 with its registration and one of the most beloved cities of Latvia to promote tourism and Latvia in the world. Previous cities features have been Kuldīga, Cēsis, Alūksne, Liepāja, Bauska, Sigulda and Jelgava. All airBaltic NFTs have been issued on the OpenSea marketplace and are placed in Metaverse 3D gallery.
Edition 8 is showcasing an individual Airbus A220-300 and one of the few towns in Latvia that began its development as a spa and recreational area – Ogre, surrounded by forests, hills and rivers, now popular resort for tourists in the summer and winter.
Discover Ogre
At first you might wonder about the town's strange name. But this place has nothing to do with monsters or cannibals. In fact, it's a very quiet town, located about 36 kilometres from the Latvian capital of Riga. Pronounced 'oo-ah-greh', it's located at the place where the Ogre River flows into the Daugava River, Latvia's largest river.
According to legend, the city's name originated from угри (ugri), the Russian word 'eels'. For centuries, many sailors and fishermen visited Ogre to catch eels in the Ogre River. Today, Ogre has become a popular destination for people who love active recreation and nature. In fact, due to its beautiful natural environment and favourable climate, the town was once a popular resort town where in the 1930s holidaymakers indulged in fresh air and various spa treatments.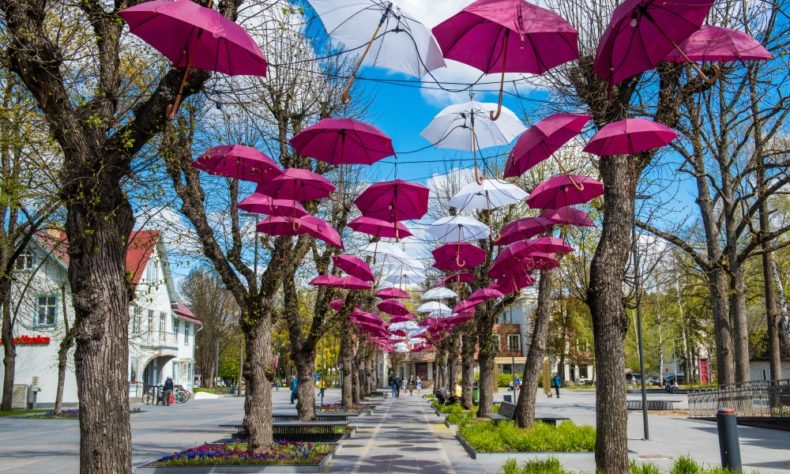 The charm of the old sanatoriums and summer cottages can still be felt along the town's streets, and Ogre's healthy image is enhanced by locals who put on their cross-country skis and head out in the evening after work to clear their minds in the fresh pine-scented air. If you, too, are in need of a little rest, it's worth spending at least a day exploring Ogre and its surroundings.
Where to find history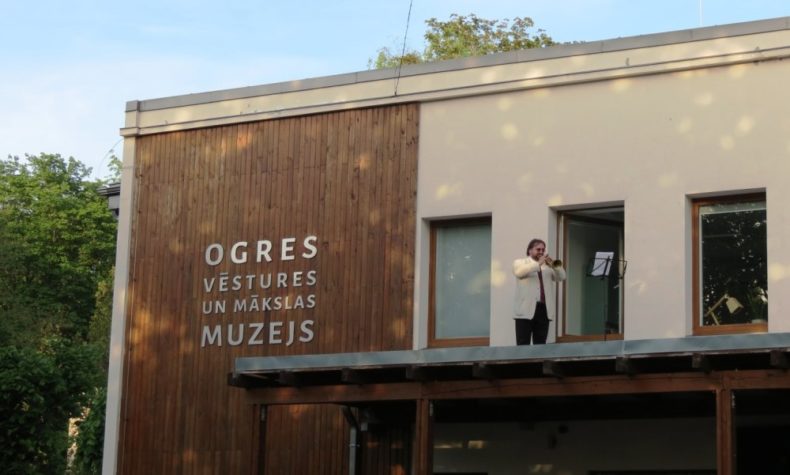 To understand Ogre and get to know it better, the first place to go is the Ogre History and Art Museum. Its interesting permanent exhibition tells the story of the town's cultural and historical development, including the first inhabitants at Ķente Hillfort and the holidaymakers at the famous Ogre spa.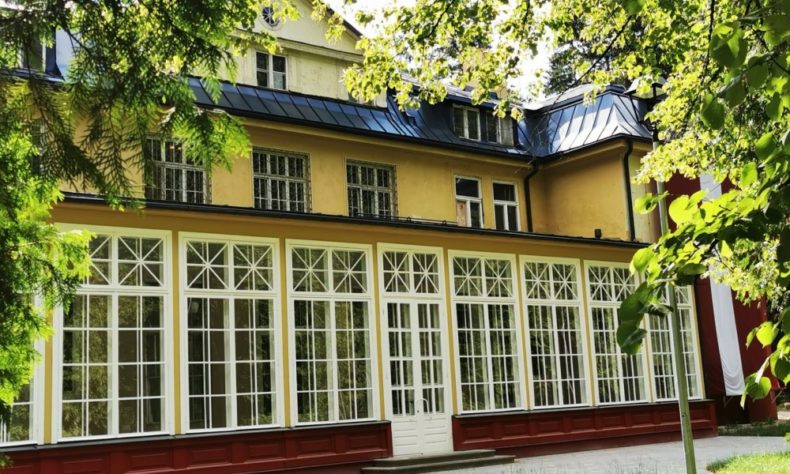 After visiting the museum, head to the Jaunogre part of town, known for its charming old wooden cottages and homes. This was once a favourite holiday spot for Latvian intellectuals and was home to doctors, painters, actors, scientists, and other notable figures of the time. The architecture in Jaunogre varies from romantic Swiss-style cottages with turrets and eclectic homes with Art Nouveau features to structures built according to the functionalist philosophy of later years.
Must-see site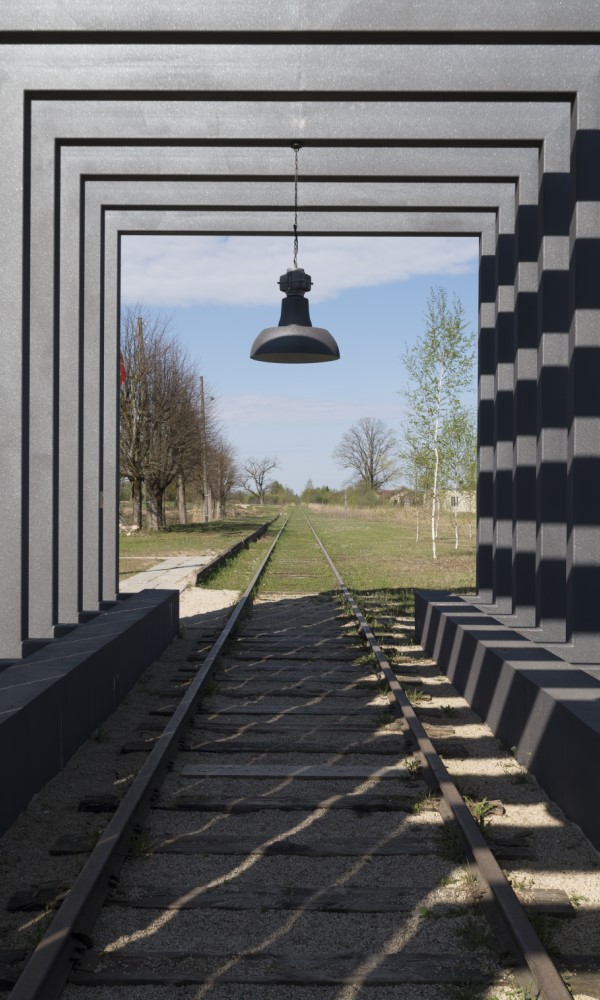 For Instagram users, the Ķeipene Cinema Station will earn the most hearts in your trip report. Here, an old railway station houses an exhibition dedicated to the world-famous film director Sergei Eisenstein, who was born and raised in Riga. It was created by the team from the Arsenāls film festival and other enthusiasts who have brought to the station an assortment of film elements and environmental installations that let visitors get a taste of the film life. And, speaking of Instagram, hardly anyone leaves Ķeipene without taking a photo in front of the giant table-and-chairs installation, designed as a meeting place for the greats of cinema.
What to do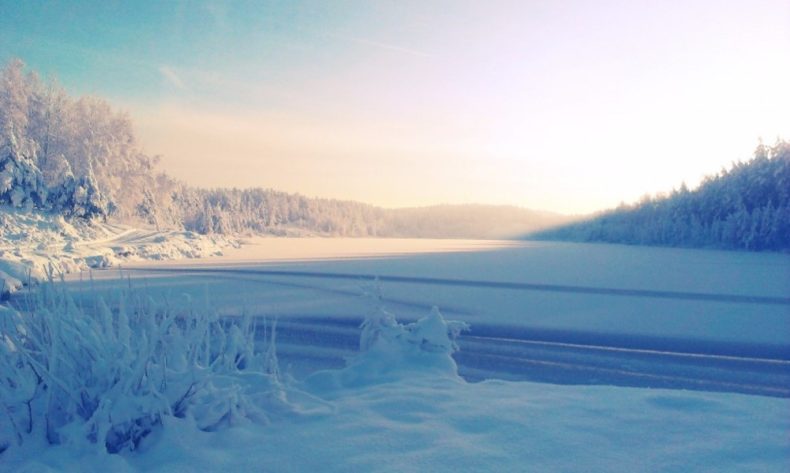 In recent years, the Ogre Blue Mountains Nature Park has become a popular spot for many people who love nature and active recreation. Its picturesque landscape and distinctive topography offers a number of hiking and cycling trails. In winter, the nature park offers cross-country ski rental and almost 15 kilometres of cross-country skiing trails, 7.5 kilometres of which are floodlit.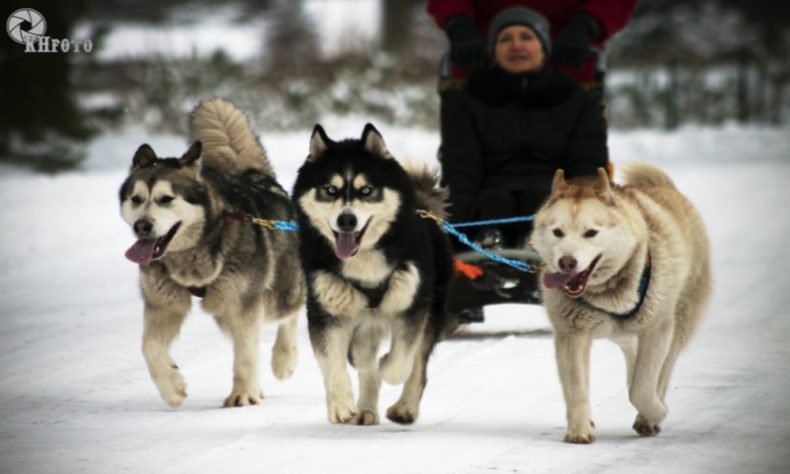 Dog sledding is also an exciting experience to try here. The sleds are most often pulled by Alaskan Malamutes, Siberian huskies, and Alaskan huskies. For more information, contact the Sniega suņi (Snow Dogs) association, which organises this adventure in the Ogre Blue Mountains. And if you're wondering about the ethical side of the activity, these are very active dogs who need daily exercise, so it's absolutely enjoyable for them as well.
Where to find the best views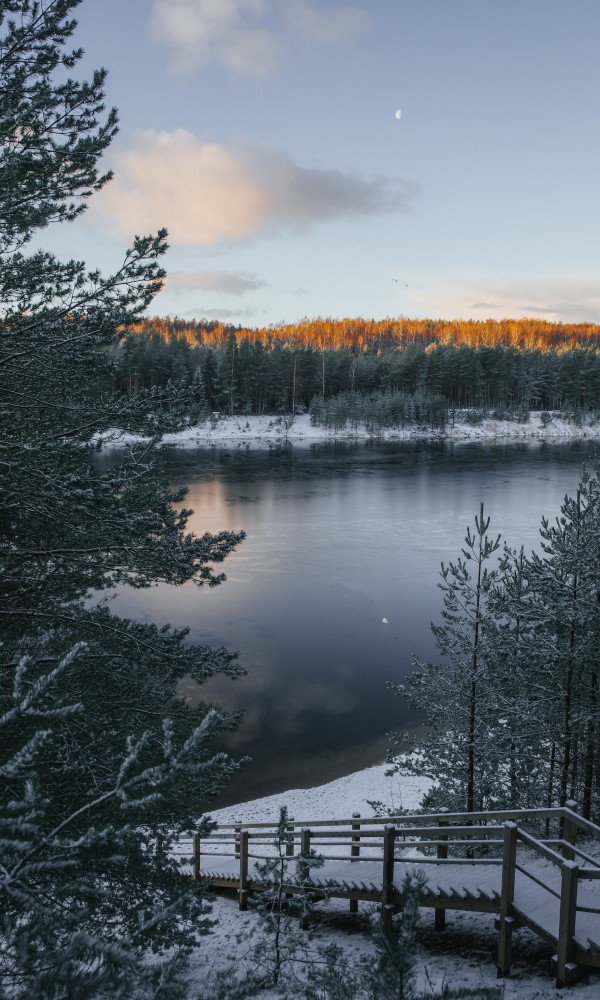 If you love heights and beautiful views, you'll enjoy climbing the observation tower in the Ogre Blue Mountains. Located at the highest point in the nature park, about 90 metres above sea level, the tower itself is 30 metres high and offers a view of the town of Ogre surrounded by green forest. On a clear day, you can even see Riga and its television tower.
Where to hear legends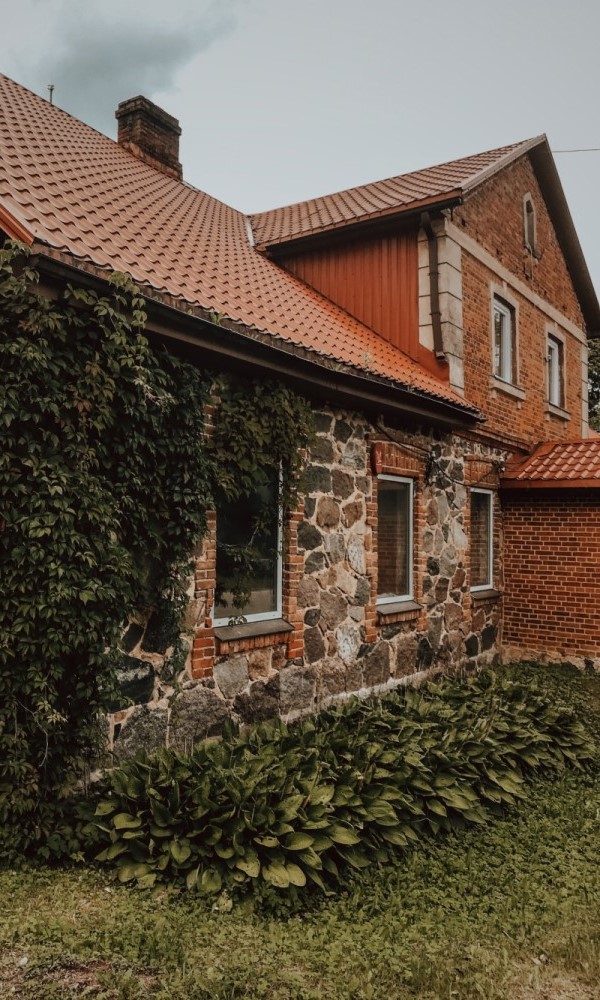 Winter and spring are the seasons when Latvians most often recognise in nature the works of the classic painter Vilhelms Purvītis. Born in 1872, he is the most famous and popular landscape painter in Latvia. He was also the founder and first rector of the Art Academy of Latvia. In addition, the prestigious biennial prize for the most outstanding achievement in Latvian professional visual art is named after him. If you want to find out where Purvītis drew inspiration for his paintings, visit the Purvītis family home at 'Vecjauži' in Taurupe administrative parish. By prior arrangement, you can see the inside of the house where the painter grew up and also stay overnight there.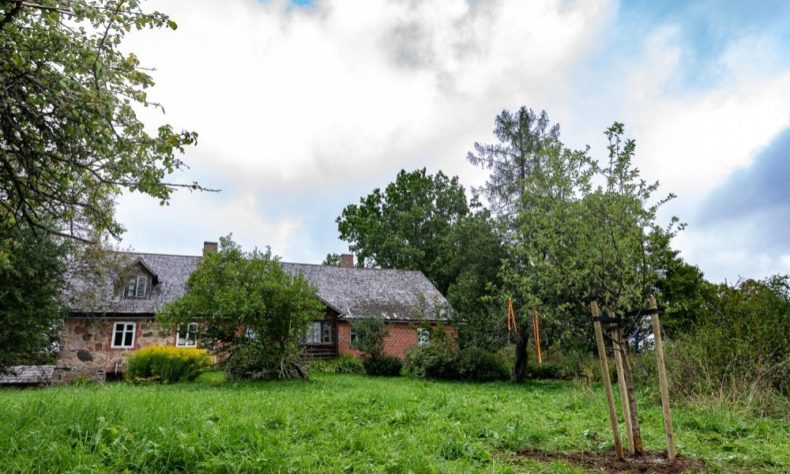 Where to go for an adrenaline rush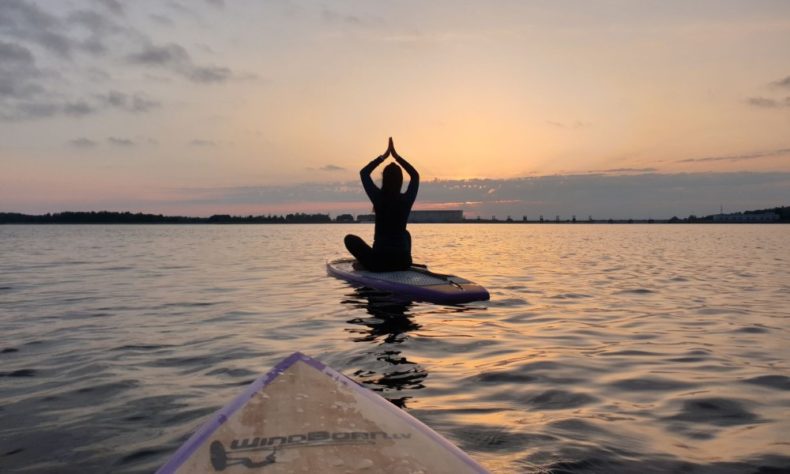 The Ogre River is very popular for boating, both among adrenaline junkies and among families with children. Early spring with faster-flowing water is more suitable for the former, while summer is better for the latter, when the river has calmed down and they can indulge in leisurely paddling. If you decide to give it a try this year, don't worry about a lack of equipment, as there are several boat and raft rental companies in the Ogre area that offer a variety of boats as well as delivery to your selected location.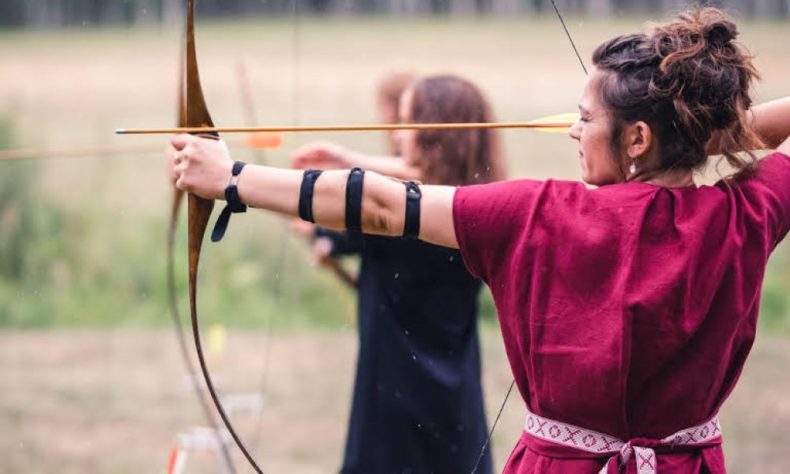 If water is not your thing, increase your adrenaline level through archery. At the 'Caunes' rural sports centre in Laubere administrative parish you can learn the basics of archery under the guidance of experienced experts as well as try out a wide variety of bows, including hunting, Olympic, and crossbow. By the way, archery has no age limit.
Where to go with children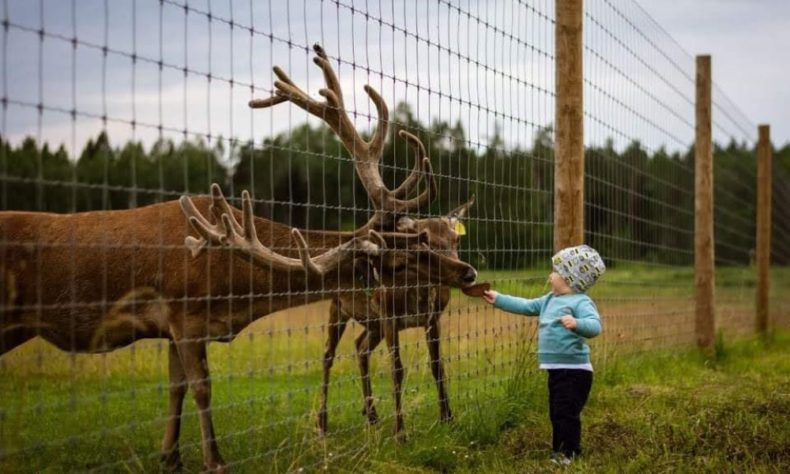 Animals always bring out something very affectionate in children, so plan a visit to the beautiful deer garden at the 'Dobelnieki' farm in Ogresgals administrative parish. Here, you can take a leisurely stroll with the younger members of your family and have a picnic in a specially created rest area right next to the deer enclosure. Because the deer are very tame, you can see them up close, feed them from your hand, and even pet them.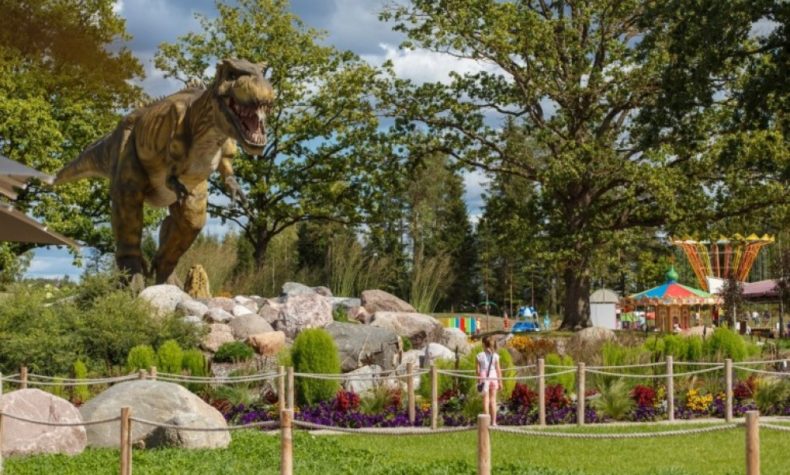 The Avārijas Brigāde (Emergency Brigade) amusement park has been eliciting squeals of delight from children in the Ogre area for the past several years. It's named after a popular Latvian animated series, but the park in fact offers a much broader range of activities. AB Park, as it is also known, is the largest theme park in the Baltics, and here you'll find a dinosaur trail, an inner-tube slide, various amusement rides, inflatable jumping pillows, and much more.
Did you know?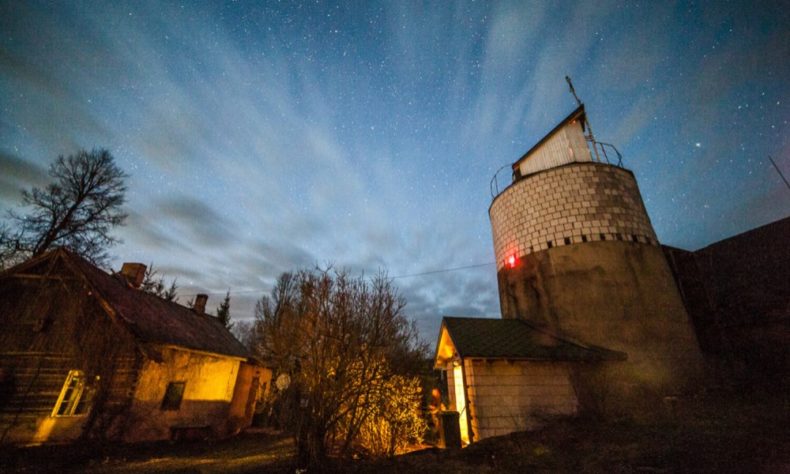 There's a public observatory in Suntaži municipality near Ogre. Book a visit (approximately two hours) and hear a fascinating presentation about stars, planets, aliens, and many other topics about outer space. And it's all told in everyday language, without complicated scientific terms. After the presentation, head outside in the fresh air to see the constellations visible at that time. Continue your stargazing inside the observatory, where you can look at celestial objects through the most powerful publicly accessible private telescope in Latvia.
Must-try food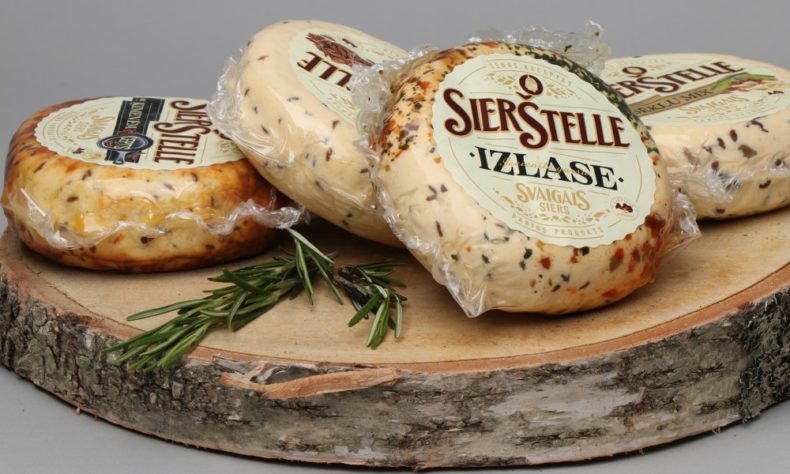 Hardly anyone returns from a visit to Ogre without having tasted SierŠtelle cheeses. The brand was established in 2009 and makes more than 30 types of cheese, including walnut-and-plum cheese, chanterelle cheese, and mint cheese. By appointment, you can also visit the factory and sample its delicious and varied products.
Where to dine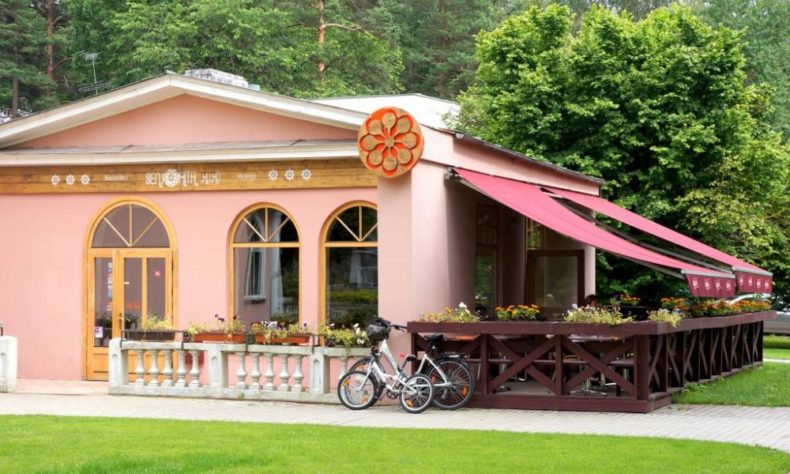 Public feedback shows that it's worth indulging your taste buds at the Senjorita Kukū restaurant-pizzeria. Its menu includes starters, soups, and a variety of main courses. There's also a special menu for children and, of course, a cosy atmosphere and friendly service.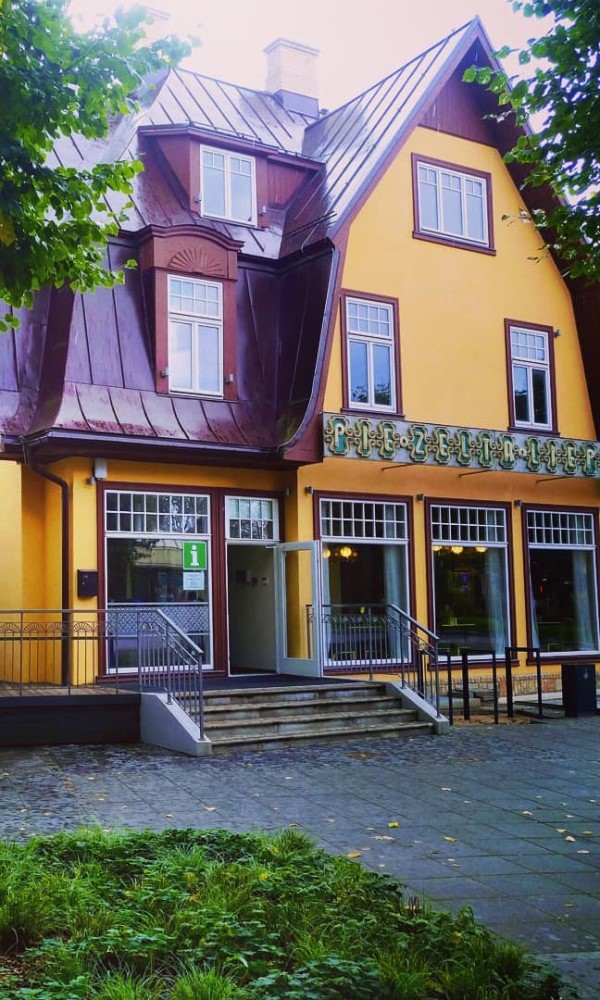 The Pie Zelta Liepas café-restaurant, for its part, appeals to many customers for its socially responsible stance. It aims to promote the employment and integration of people with special needs and therefore exudes a special warmth and friendliness.
Where to stay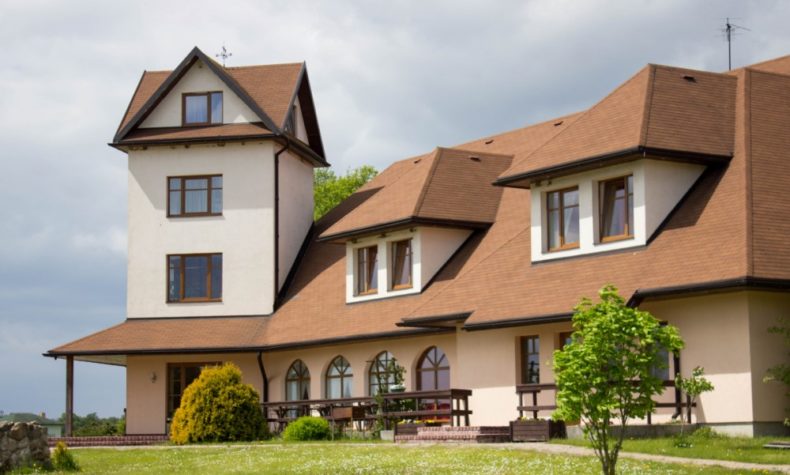 For accommodation, check out the Četri Vēji hotel. It offers eleven spacious rooms and a spa complex with a sauna, Turkish steam bath, and outdoor jacuzzi. The hotel is part of the Turbas holiday complex, which is just five kilometres from Ogre and also offers individual holiday homes for rent. Did we mention that the complex also has its own obstacle courses, forest trails, and even an open-air zoo?
Read more about Ogre at visitogre.lv