After being the first airline to accept Bitcoin as a form of payment it is the next step for us in blockchain technology to offer non-fungible tokens (NFTs).
airBaltic announces that it has become the world's first airline to issue limited collector non-fungible tokens (NFTs). The artwork showcase an individual Airbus aircraft with its registration as well as one of the most beloved Latvian cities – Kuldiga.
In honour of Latvia's centenary, in 2018, airBaltic invited everyone to vote on their favourite towns and cities in Latvia, after which the company's Airbus A220-300 fleet was named.
Starting with Kuldīga, these cities will now one by one be represented on the digital art pieces issued by airBaltic. The issuance of the limited NFTs will serve as a tourism campaign for Latvian cities, certainly still an undiscovered destination for many.
The first airBaltic NFTs have been issued on OpenSea marketplace for a fixed price of 0.05 Ether. A total of 100 unique collectibles of the Edition 1 can now be purchased here.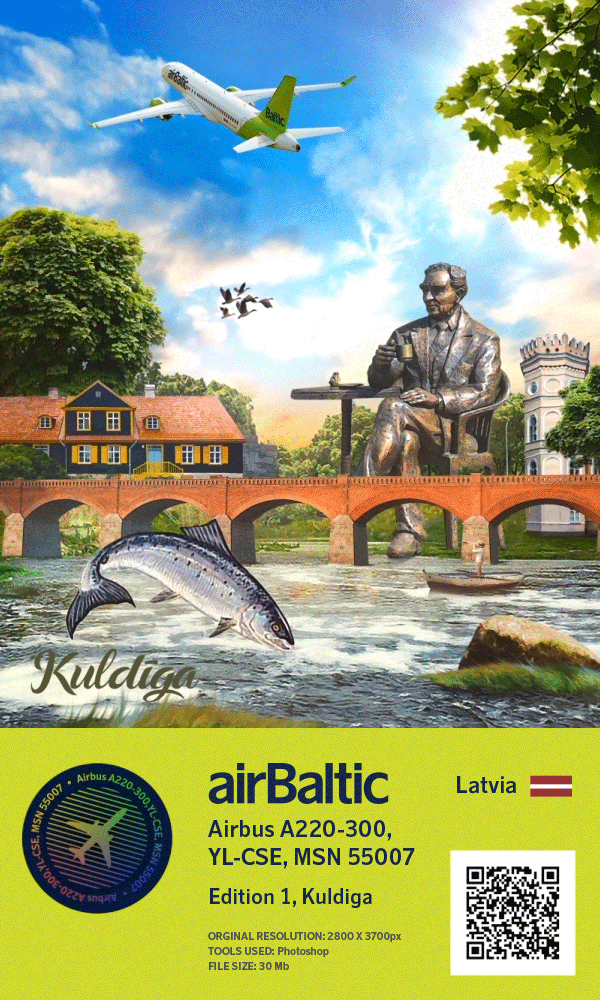 Discover Kuldīga
There are many convincing reasons to visit the almost 800-year-old Latvian town with charming wooden architecture and an unhurried pace of life.
Situated on the banks of the Venta River, Kuldīga is known as the heart of Latvia's westernmost region of Kurzeme. First documented in 1242 and a member of the Hanseatic League since 1368, Kuldīga has for centuries been a centre of trade and is today home to a population of more than 10,000 inhabitants.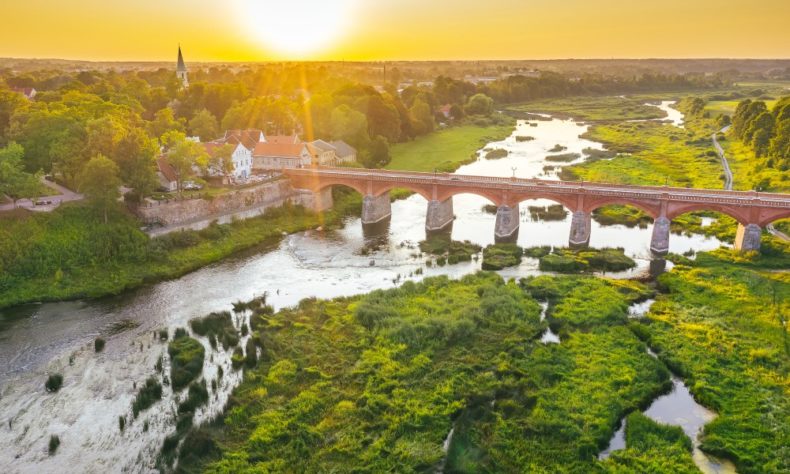 The town takes pride not only in the majestic bridge built across the Venta River in 1874, which is one of the longest vaulted brick bridges in Europe, but also in the 249-metre-long Ventas Rumba (Venta Falls), recognised as the widest natural waterfall in Europe.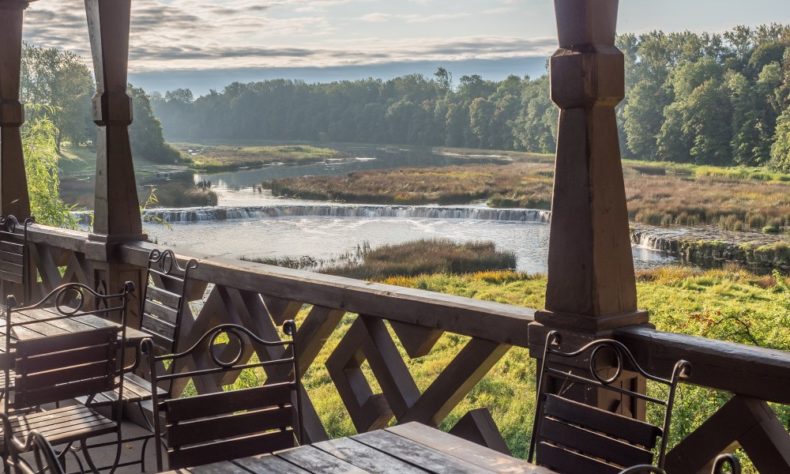 Thanks to the Alekšupīte Stream winding through its historical centre and lapping up against the foundations of many buildings, Kuldīga is sometimes referred to as the Venice of Latvia, setting it apart from other towns in the country.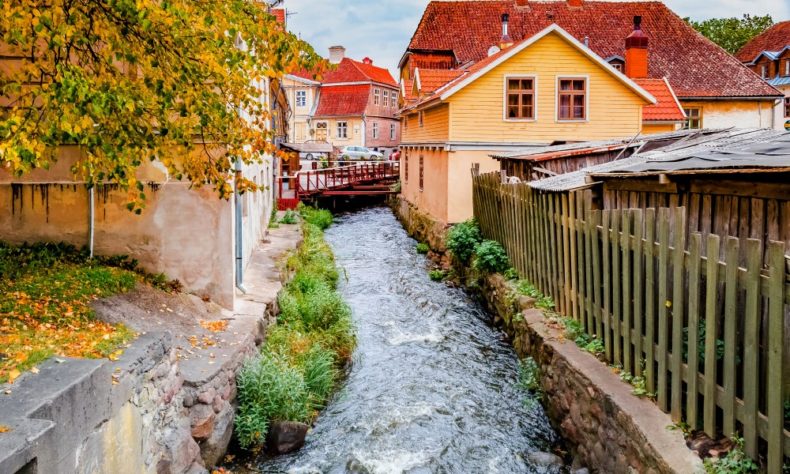 Artists and photographers flock to Kuldīga to immortalise its historical buildings, which merge so well with the local natural landscape. This architectural gem is full of narrow streets and restored timber houses in various pastel shades. The old buildings dating back to the 17th and 18th centuries and natural environment of the city together form a unique combination not only for Latvia but also on a European scale. Kuldīga was recognised as the best tourist destination by the European Commission's European Destinations of Excellence (EDEN) project in 2007. This year, the town has applied for inclusion in the UNESCO World Heritage List.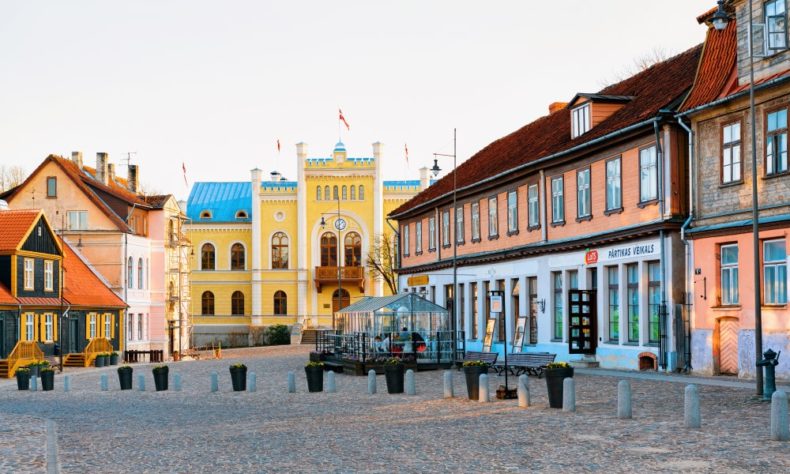 Kuldīga is charming and photogenic at any time of year. Stroll past the timber houses graced with cats basking in the sunshine on window sills, doves cooing on the red-tile roofs of old buildings, and relaxed holidaymakers sitting in cafés in Town Hall Square, and you'll feel like you've travelled far back in time.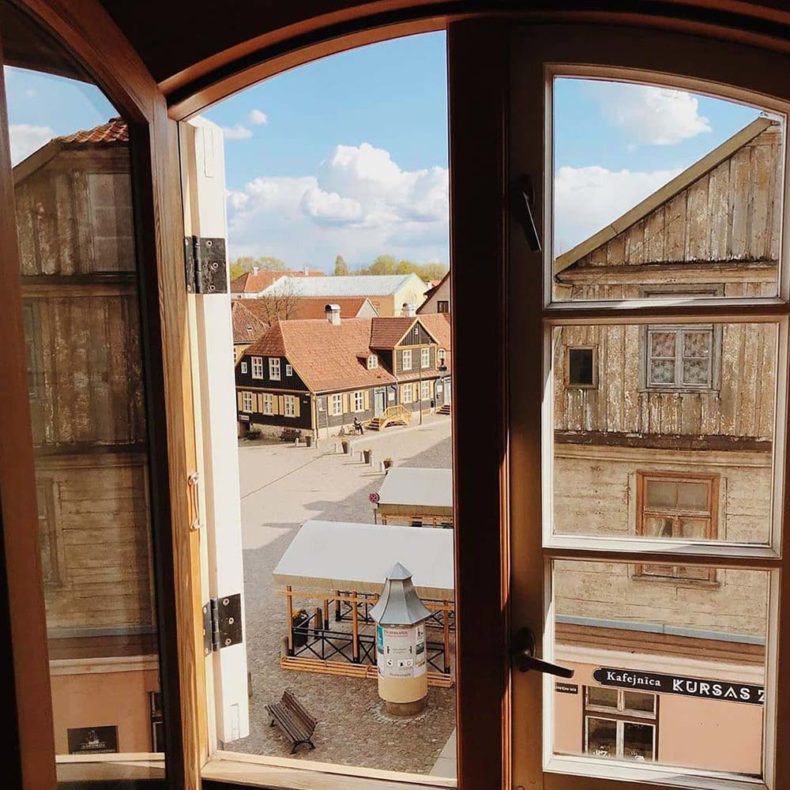 Or perhaps you might feel like you're on the movie set of a historical drama. Kuldīga is in fact a popular location among filmmakers, and more than 30 prominent local and foreign films have been shot in Kuldīga.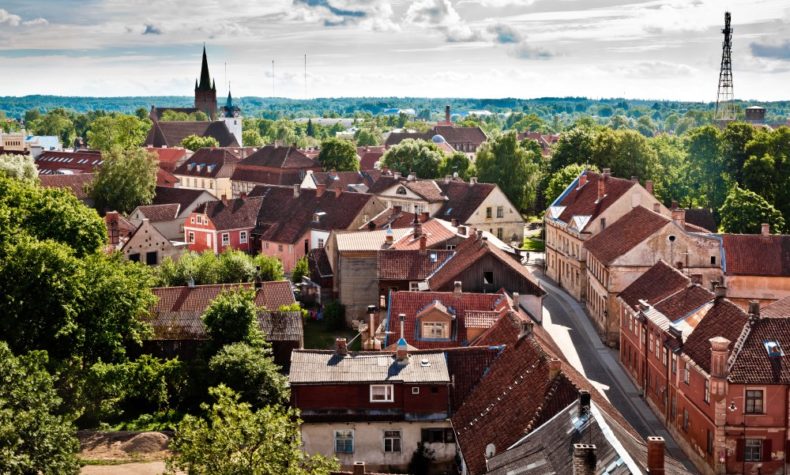 Once you experience Kuldīga's special aura, unhurried pace of life, and romantic mood and enjoy the wonderful meals prepared by its chefs, you won't be able to resist the desire to return to Kuldīga again and again. Here, we've collected a list of must-do experiences that are worth including in your travel plans.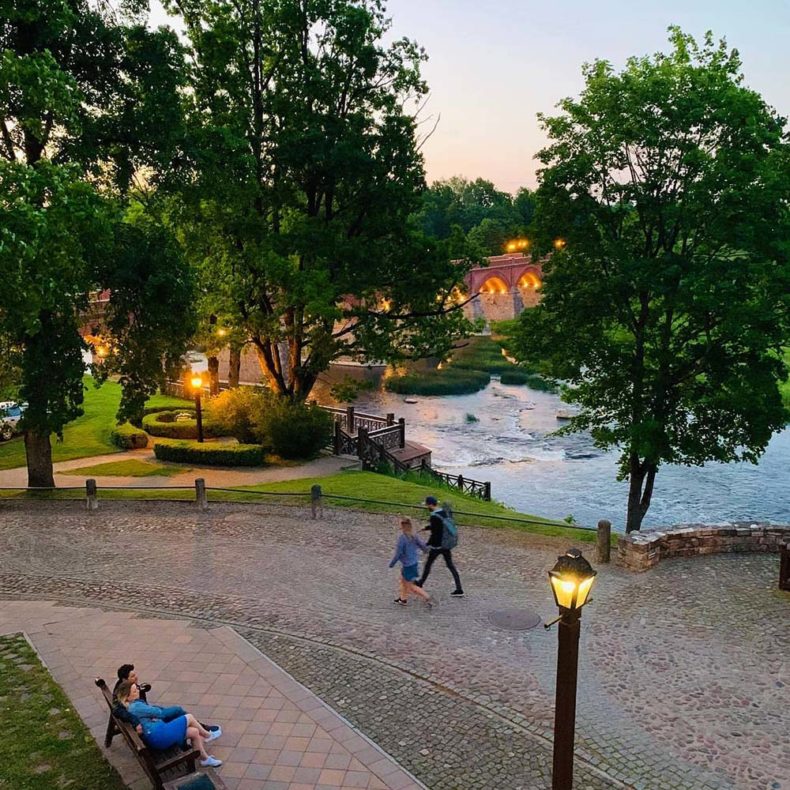 Did you know?
Kuldīga is the birthplace of Duke Jacob Kettler of Courland (1610–1682), the most renowned member of the Kettler dynasty. Duke Jacob left a lasting mark on Kuldīga's history, having carried the name of Courland's builders and craftsmen far into the world. As the ruler of the Duchy of Courland, he developed a system of export-based production and a global trade network that reached as far as Africa and America.
Must-see site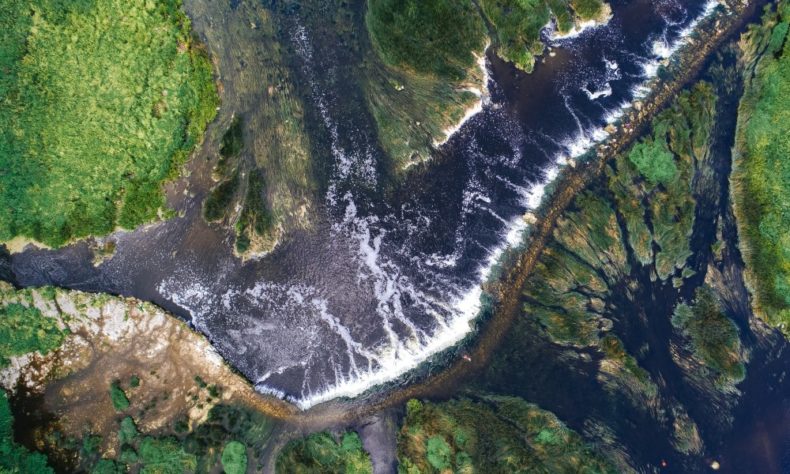 Ventas Rumba is the widest natural waterfall in Europe. Even though it's no taller than a basketball player, the waterfall is 249 metres wide. The old red-brick bridge makes this sight even more spectacular.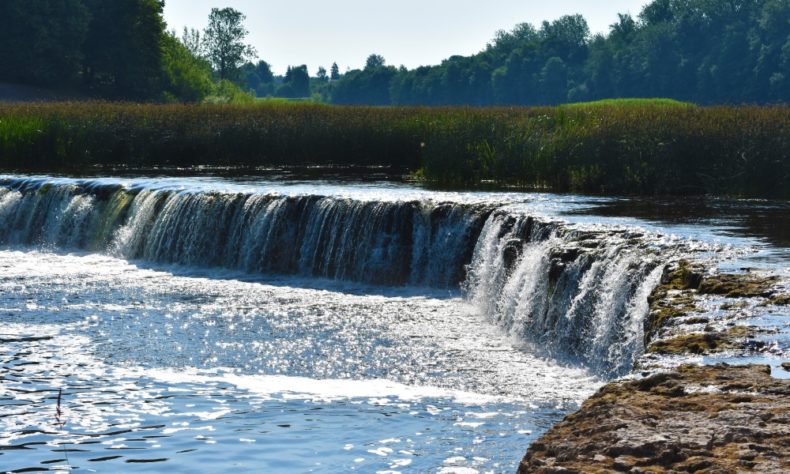 In spring and autumn, visitors can see fish 'flying', or trying to jump this watery obstacle on their way to spawn. In the 17th century, Duke Jacob built a special fish-catching device on the waterfall, making Kuldīga famous as the place where 'fish are caught in the air'.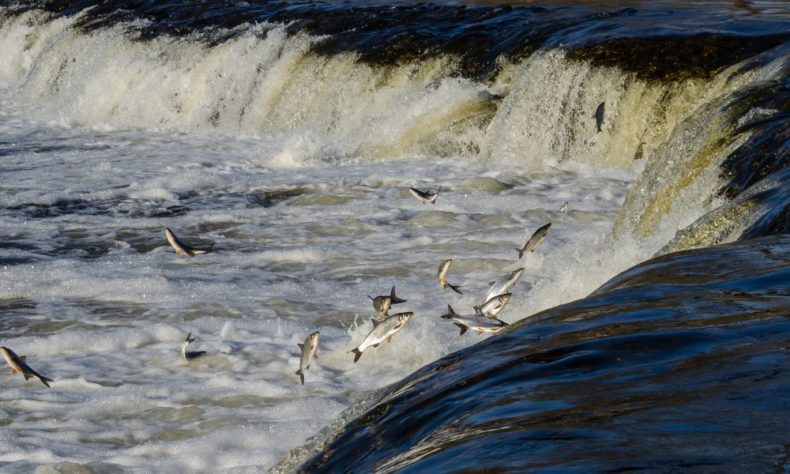 What to do
There are many fun water-related activities in Kuldīga and the surrounding region. Head to Usma Lake for everything from meditation on a SUP board and fishing from a boat to an adrenaline-filled ride on a motorboat.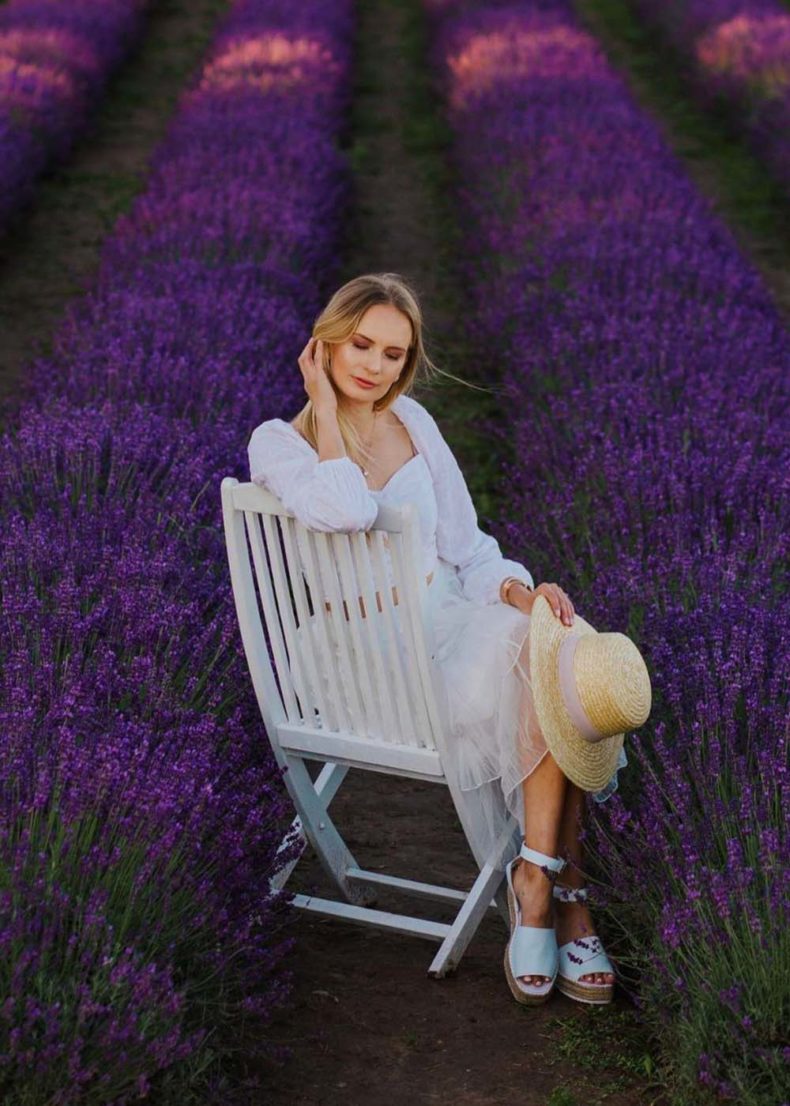 Families with young children will enjoy a visit to the 'Jaunstuči' marmot farm or 'Mazsālijas' deer farm. Fans of Instagram, for their part, can take memorable photos in the lavender fields at Lillas Lavender or the romantic open-air cinema set up every summer under the starry sky in Castle Park.
Where to find history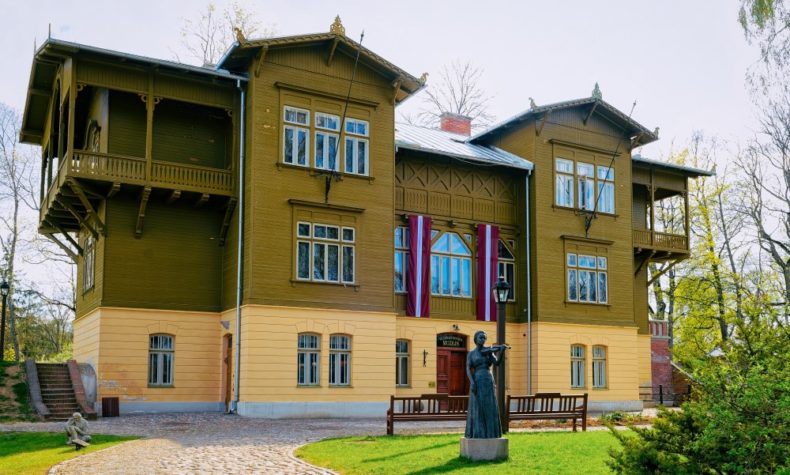 Bangert's Villa, a masterpiece of wooden architecture built around 1900, sits on the banks of the Venta River and is home to the Kuldīga District Museum. The east balcony provides a beautiful view of the Venta Falls and the old brick bridge, while a majestic park unfolds to the west of the villa.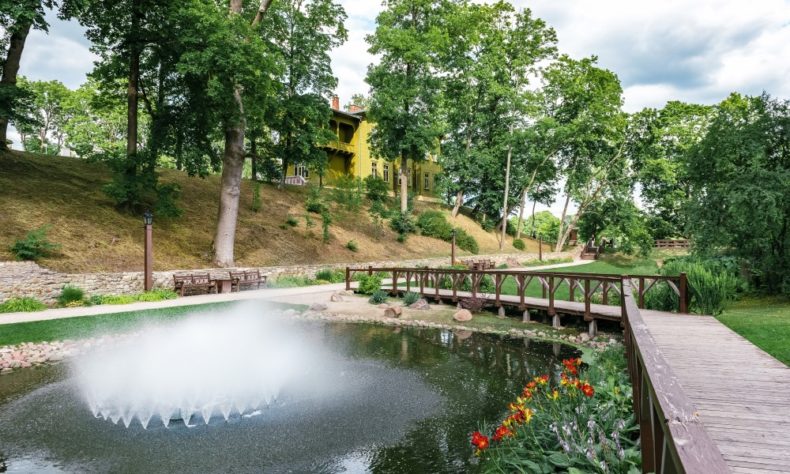 The museum exposition features the fully furnished apartment of a wealthy Kuldīga family as it would have looked in the early 20th century.
Where to hear legends

If you like to learn about a city through legends and other experiences, visit the Story of Old Kuldīga live museum (Jelgavas street 2). Here, the guide's narratives about Duke Jacob's era, forms of punishment in the Middle Ages, and the difficult times during the plague are supplemented with videos, moving expositions, sound effects, and a historical aura that helps visitors imagine what life was like here in the past. It's an exciting experience during which you'll laugh out loud, shiver in fear, gasp in astonishment, and squeal with delight.
Where to find art

The Kuldīga Artists' Residence (Pils street 2) adds artistic value to the town and regularly exhibits artwork by students from the Art Academy of Latvia. It also hosts music, poetry, and dance events. The Kuldīga Art House is another important cultural space and organises solo and group exhibitions as well as multi-media projects.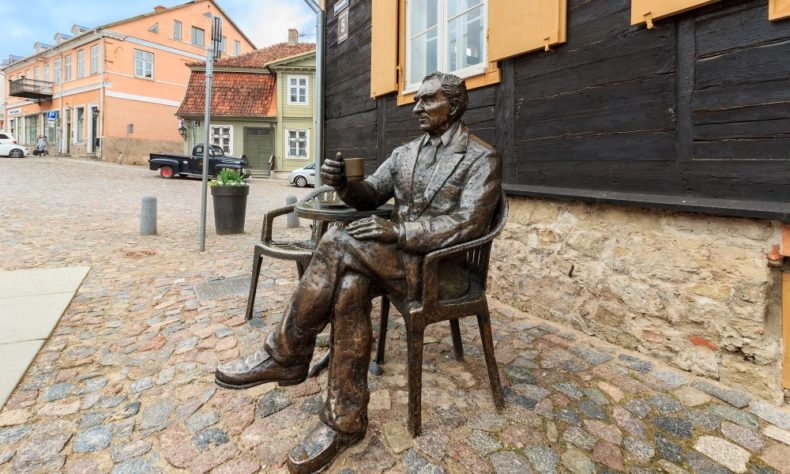 The town takes pride in having captured the hearts of many film directors and actors. The sculpture A Cup of Tea with Ēvalds Valters set on the edge of Town Hall Square was unveiled in 2016 to honour Ēvalds Valters (1894–1994), a legendary Latvian actor, cinema star, and native of Kuldīga.
Where to dine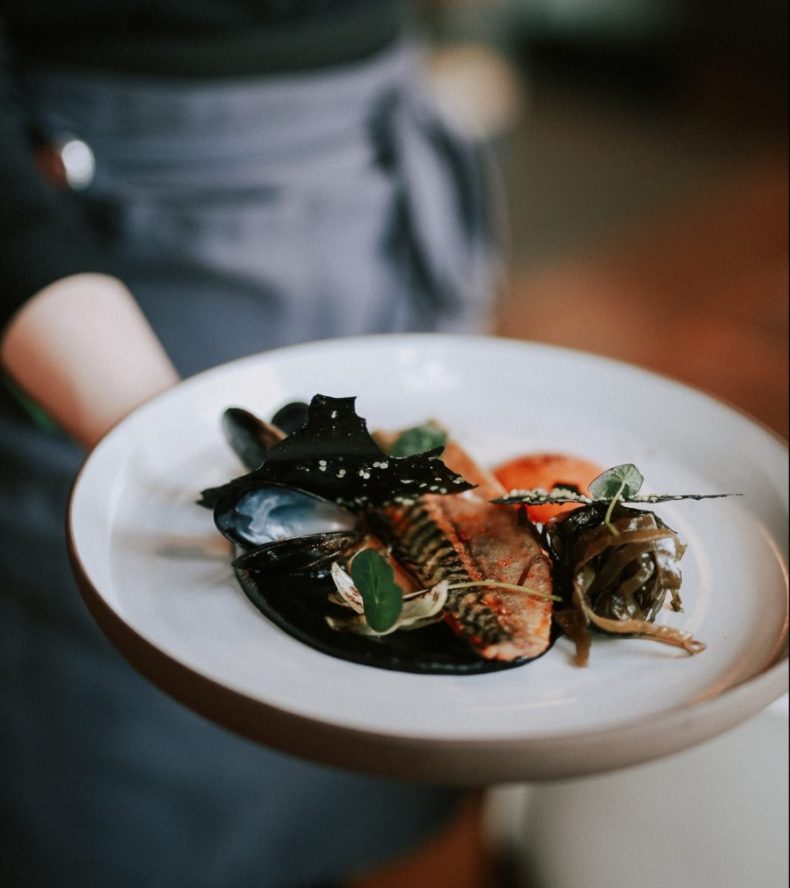 Several excellent restaurants and cafés, in addition to bakeries and cake shops, are located just a few steps from each other in central Kuldīga, making the town a culinary hotspot. Because of this highly developed restaurant and café culture, Kuldīga hosts a restaurant week several times a year, called Taste Kuldīga.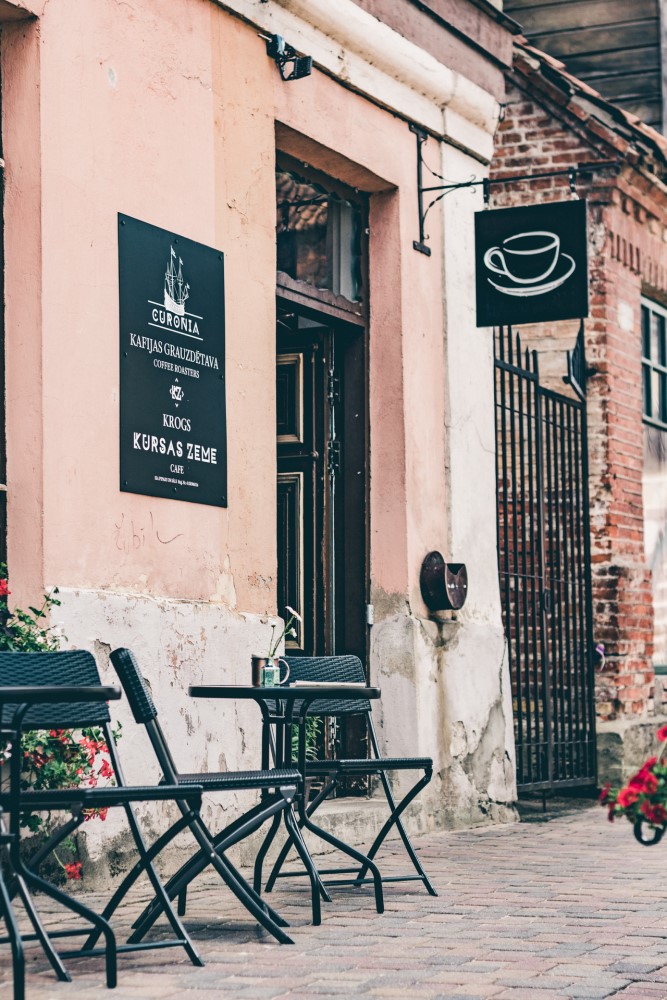 The event attracts aficionados of fine food from near and far, offering excellent meals made mainly of seasonal products from local producers that highlight the inventiveness and skill of the chefs.
Must-try food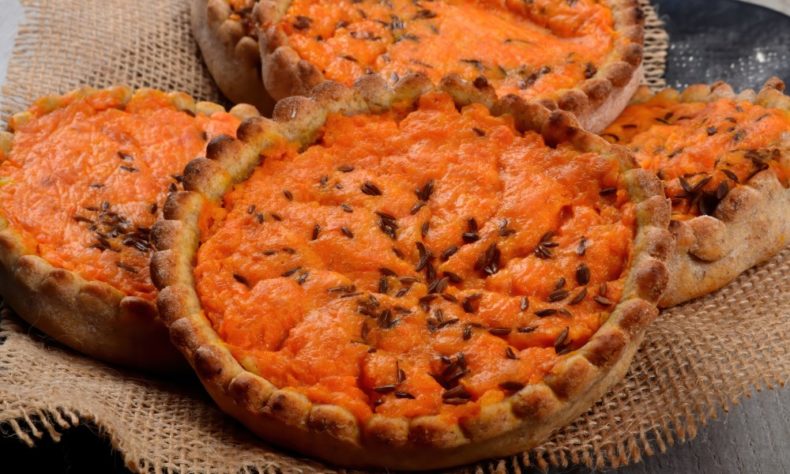 Sklandrauši are a local delicacy and protected by Europe's traditional speciality guaranteed (TSG) label. Made from rye dough and filled with carrot and potato mash, it's one of those divisive traditional staples that everyone bickers over how it got its iconic status.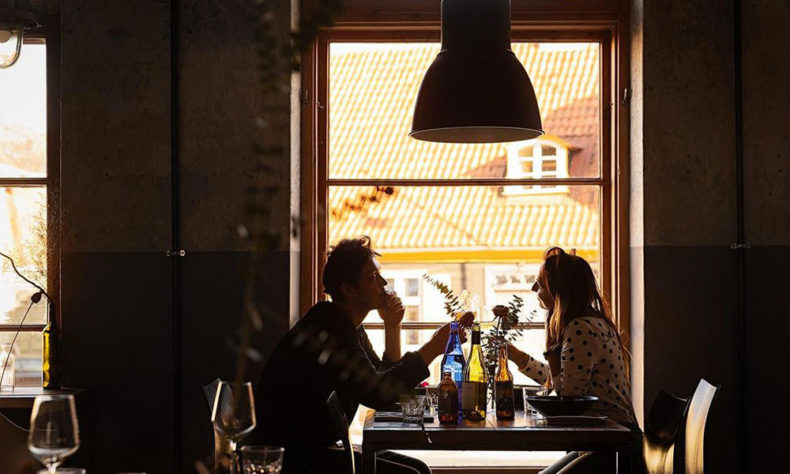 Modern gourmets, for their part, have taken a liking to the cakes and pastries at The Marmalade and the pizzas at the Goldingen Room Italian restaurant, which are made in a wood-fired oven using oak, olive, or hornbeam wood as fuel.
Where to have a coffee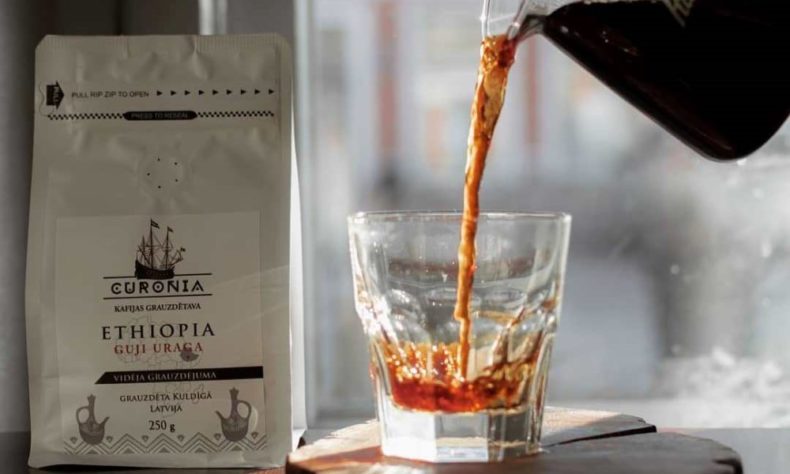 As trade developed between Kuldīga and the other cities of the Hanseatic League as well as lands much further afield, the wealthy residents of this town began enjoying exclusive products such as coffee already several centuries ago. Today, you can find good coffee in many locations around town. For example, stop by the Curonia coffee roasters (Kaļķu street 16), where you can watch the roasting process and get answers to all your questions about how to recognise really good coffee.
Where to stay

Kuldīga is a real discovery for people who like to spend the night in beautiful, elegant accommodations. The old town centre features historically romantic as well as ascetic modern options. But here you can also opt for the unique experience of staying at a palace or manor house, of which there are many in the Kuldīga area.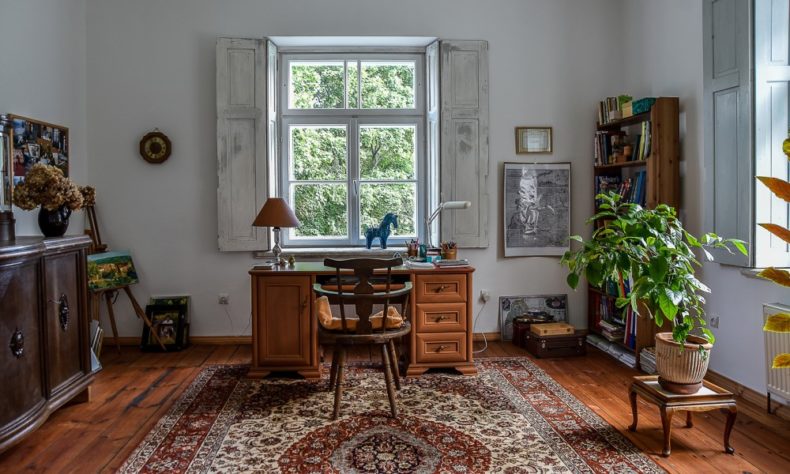 For example, Māras Manor in Turlava administrative parish seems to have just stepped out of the the pages of a historical novel and enchants guests with the charm of an old manor combined with modern comforts.
Read more about Kuldīga at Visit Kuldiga