Islands are interesting places. Moored away from the mainland, they're often isolated from mass culture and breed a certain kind of mindset. There's an ingenuity bred into island thinking along with a sense of fierce independence. An island is a strange little universe governed by its own needs where unusual things can develop. It's a world with its own rules.
In P. D. James' mystery novel The Lighthouse, she writes: 'Every island to a child is a treasure island.' Maybe that's true for adults, too, although the treasure we seek isn't always hidden in a wooden chest. In the case of these Scandinavian islands located just a short hop from the capital cities of Copenhagen, Stockholm, and Oslo, the treasures include untouched wildlife, a belief in greener living, a foodie wonderland, and an otherworldly landscape that tells of myths and monsters. Let's go explore!
Bornholm: a world-renowned foodie scene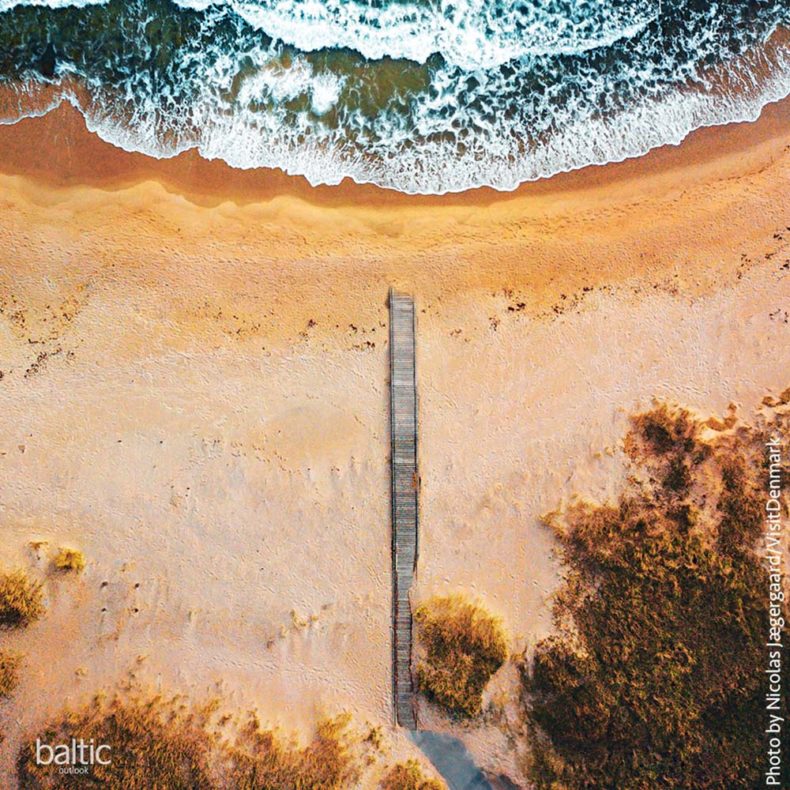 The Danish island of Bornholm is known as the 'sunshine isle' and lies off the coast of Sweden in the middle of the Baltic Sea. That's not a typo – Bornholm is in fact closer to Sweden than it is to Denmark, and it's reachable by high-speed ferry or a short flight from Copenhagen. The island is known for its beautiful sandy beaches and fantastic food scene, led by the Michelin-starred restaurant Kadeau. It's also the island where local liquorice king Johan Bülow started his empire, from his kitchen table, and a place where you should look at the tableware as well as the food when it's being served: Bornholm has a world-class ceramics school and plenty of practising ceramic artists.
Photo by Claudia Zaltenbach on visit Denmark
If you're treasure hunting in Bornholm, be sure to eat local. Local fish, local vegetables, even local wine – Bornholm has the lot! As you tour the island, look out for the white chimneys of smokehouses on the horizon and make a beeline for them, because smoked herring is a classic taste of the island. You'll find it in the island's pretty harbour towns, including Gudhjem, which hosts Denmark's most esteemed annual cooking competition, and the little fishing village of Svaneke.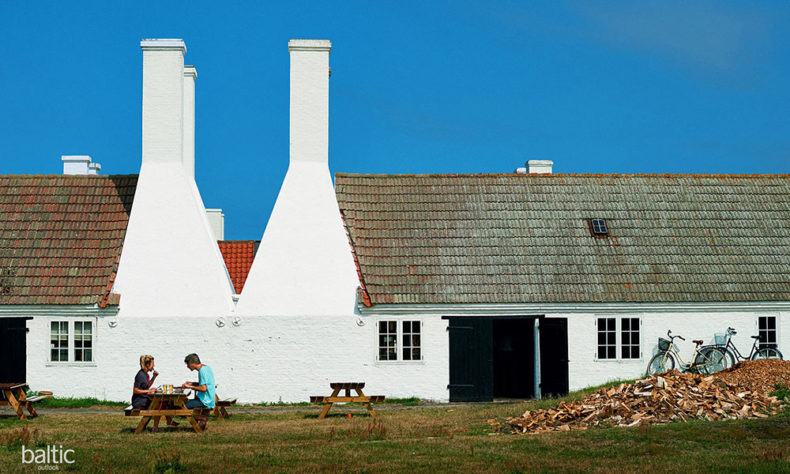 There's also a gourmet cycling route (see, I told you the island was Danish!) that leads past local producers and their ice cream, caramels, chocolate, beer, honey, and more. While the 588-square-kilometre island has plenty of space to get away from the crowds, it's a popular island for Danish, Swedish, and Polish holidaymakers, so if you want to book a house by the beach, it pays to reserve in advance.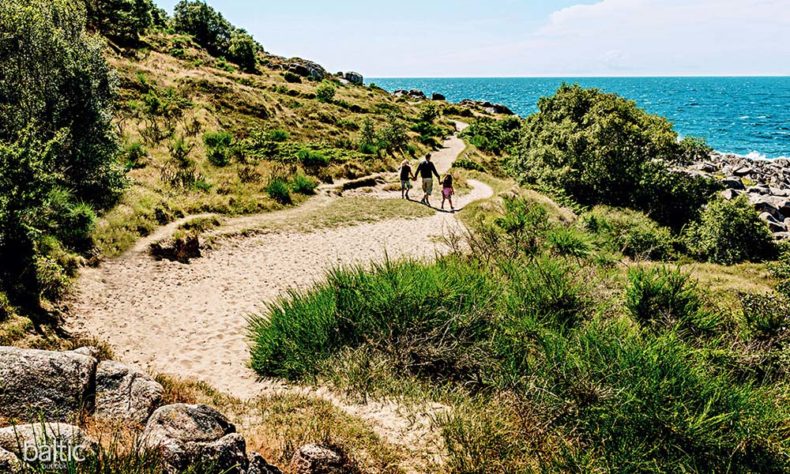 Getting there
Fly to Copenhagen and either take a local flight to Rønne, the island's capital, or rent a car and drive to Ystad, Sweden (75 minutes away), and catch the fast ferry.
Samsø: a green attitude
Samsø is a little island in Denmark with big ideas. Big green ideas, that is. Named one of the EU's most sustainable islands, with what the UN has described as 'an island community pointing to the future', this island in the Kattegat between Jutland and Zealand has ambitions way beyond its 112-square-kilometre size. The island is completely self-sufficient, using renewable energy from its 11 wind turbines to power local life, and has ambitions to be completely carbon free by 2030, far ahead of Denmark's national ambitions and the EU's climate goals.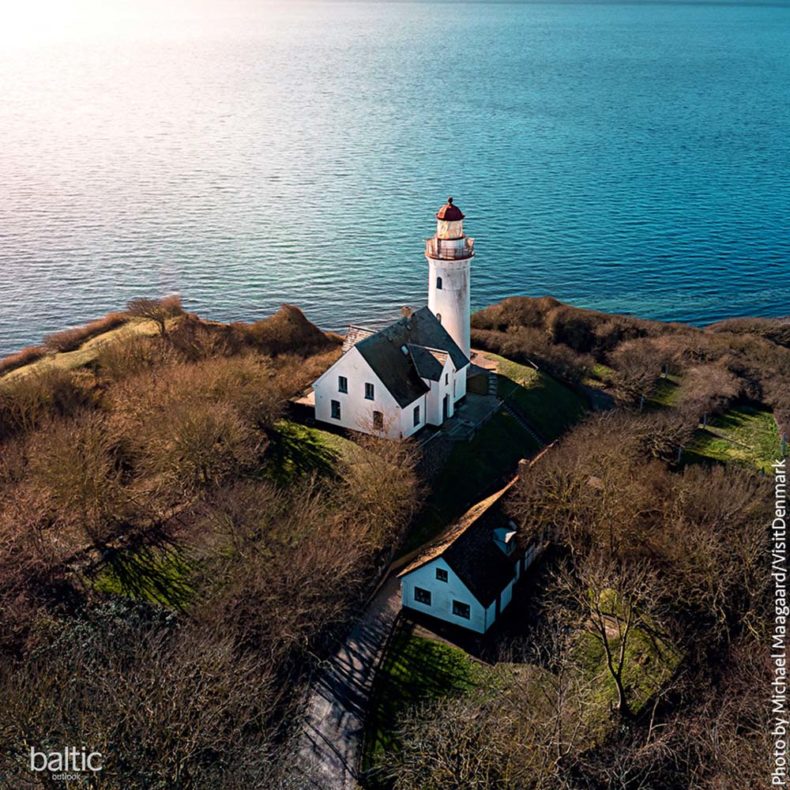 But it's not just a place to visit and be wowed by its sustainable attitude; Samsø also has an outsized reputation in Denmark for its strawberries and potatoes. Often called the Garden of Denmark, in the summer months you can expect to find farms offering strawberry picking, roadside food stalls with honesty boxes and overflowing shelves of produce, and plenty of restaurants with potato salad on the menu. The island's little towns are home to plenty of local kro, or pubs, with beers on tap from the local brewery, Samsø Bryghus.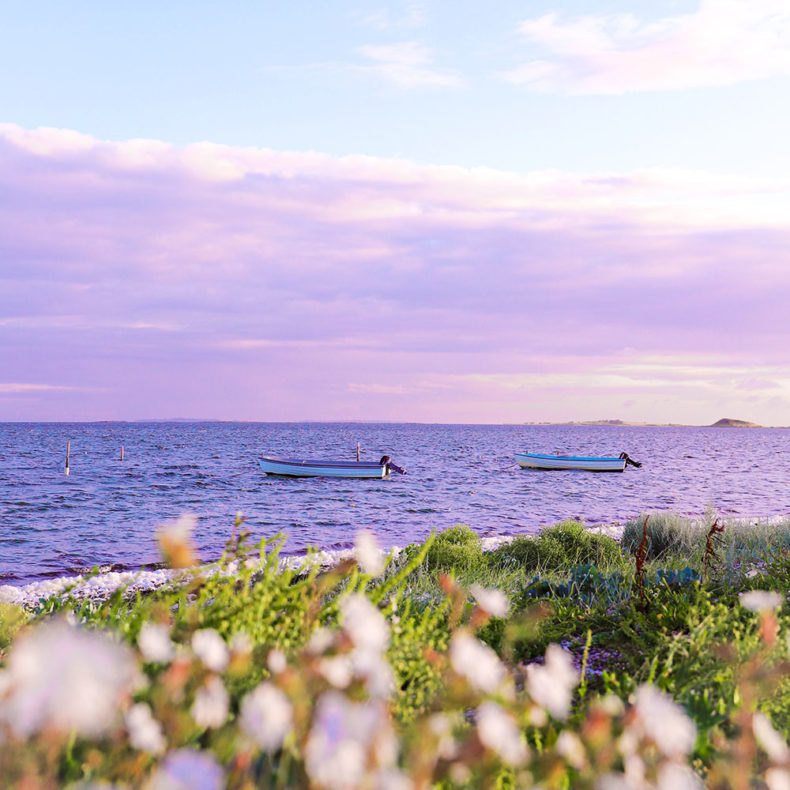 Photo by Daniel Brandt Andersen on visit Denmark
Life on Samsø is laid back, family-friendly, and relaxed. Rent a summer house or cottage and sink into a simpler way of living, or bring your tent along for a family holiday on an island where the campsites are close to the beach and with a view of the sea. Spend your days on the beach, taking country walks or exploring the local castles. It's also a great spot if you're into something a little more active; hiking, biking, and sailing enthusiasts will definitely find plenty to keep them busy. Samsø also plays home to Denmark's greenest golf course, complete with solar-powered golf buggies, greens fertilised with local seaweed algae, and an eco-alternative to lawn mowing – the local sheep.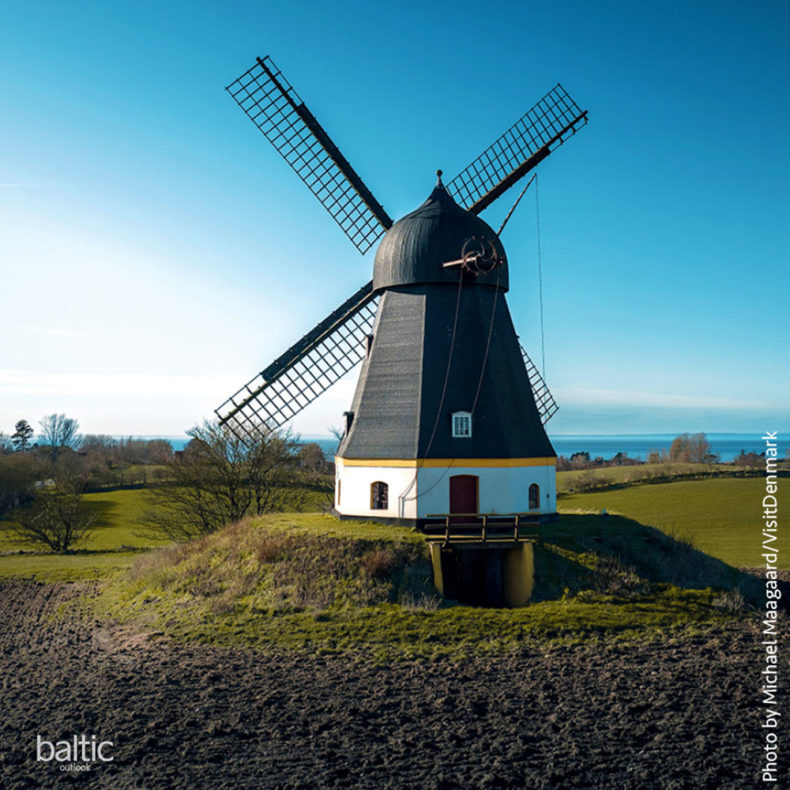 Getting there
From Copenhagen, rent a car and drive to Kalundborg (1 hour 20 minutes), and then take the ferry to Samsø.
Ytre Hvaler: untouched wildlife
Oslo is a city with islands on its doorstep: wherever you are, the islands of the Oslo Fjord are never far away. If you're in Oslo for a brief stay, the islands of the inner archipelago beckon for a boat tour, where for an hour or two you can drift past pretty coloured houses perched on rocky promontories, or whip through the water, sail billowing, imagining what life might be like if you swapped your daily commute for something more like this.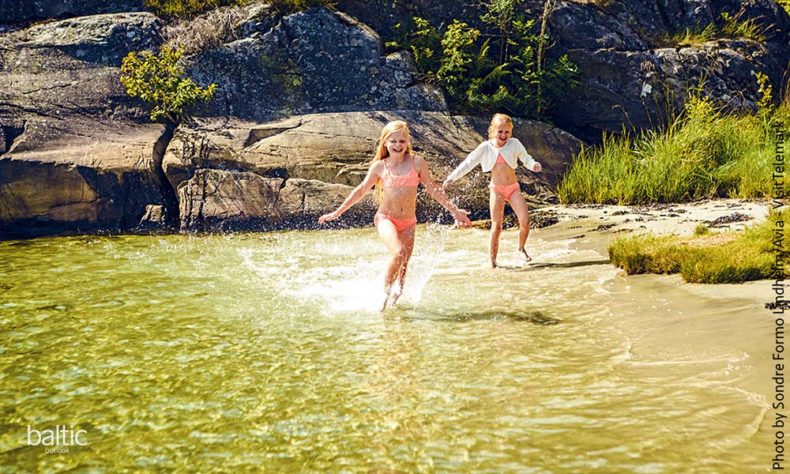 If you're here for a longer stay, however, put thoughts of urban life far behind you and head to the outer archipelago and Ytre Hvaler National Park, a nature reserve comprising a series of islands where you can camp and collect mushrooms and berries. Norway might be known for its mountains, but here – in, along, and under the water in the country's first marine park – there's also plenty to see. Divers can explore kelp forests and coral in the underwater ecosystem, kayakers can find a cathedral-like hole in the rocks on the island of Herføl, and hikers can traverse rocky paths around the coast with the wind in their hair.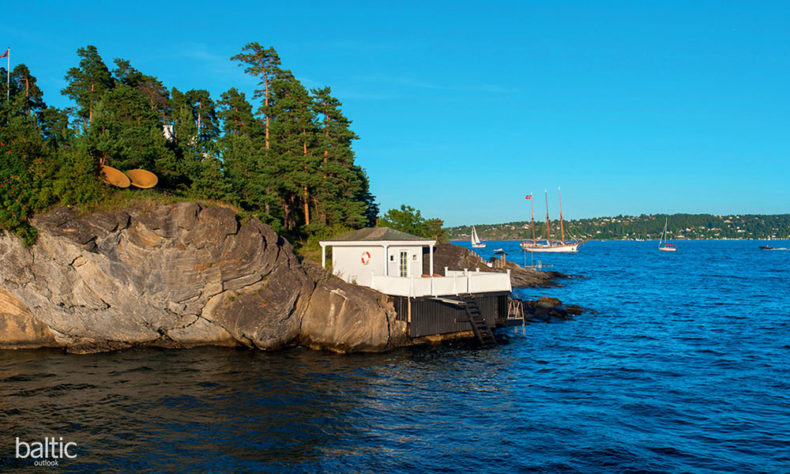 Photo by Thomas Johannessen on visit Oslo
The best nature experiences in the area are found on quiet days in the off season, when you might see seals pop their heads up in the water between rocky skerries, or rare butterflies flitting over heathland in the middle of the islands. Bring along hiking boots and binoculars and traverse the coastal paths, marked in blue, along Kirkøy, Asmaløy, and Vesterøy, as the waves kick up spray and the seagulls call. Bring a fishing rod and net if you like, and catch your own dinner. One last fun fact: the islands are called Ytre Hvaler ('outer whales' in Norwegian) because their form and shape looks like a pod of whales.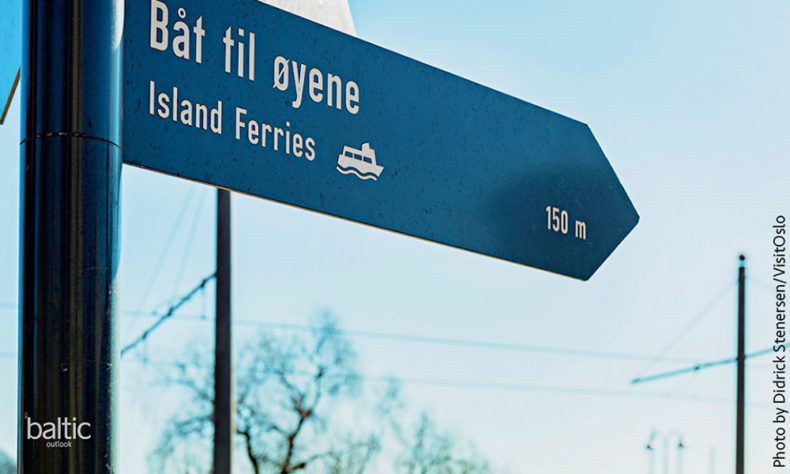 Getting there
The Ytre Hvaler National Park visitor centre is in Skjærhalden, just under two hour's drive from Oslo.
Gotland: family fun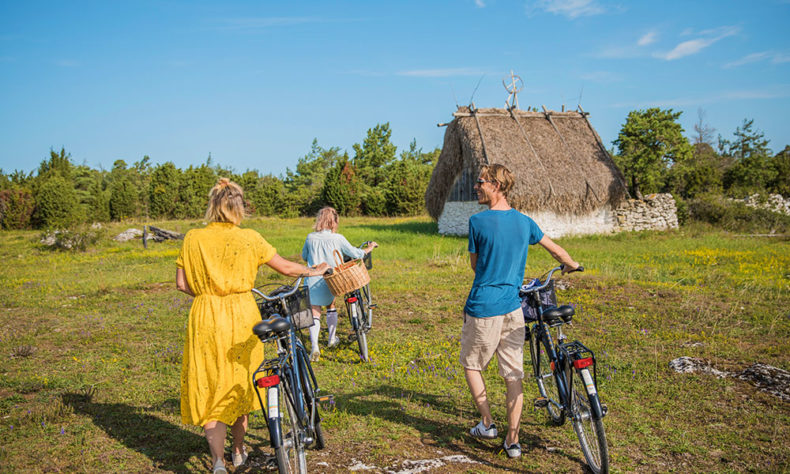 Stockholm is a city built on islands, and you can't go wrong with a stay in the archipelago, where ferries buzz from island to island and chic hotels nestle in quiet bays served only by private yachts. But for an island trip far away from the urban pace, the island of Gotland fits the bill. To the south of Stockholm and surrounded by the Baltic Sea, this legendary island once roamed by Vikings lies an easy ferry journey from a port near the Swedish capital. Book a cottage and make like many satisfied Swedish families before you as you sink your feet into the sand and switch off.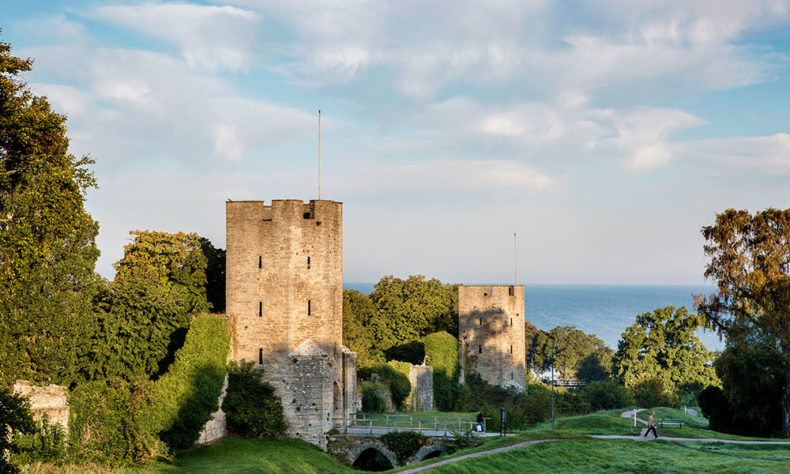 While all the islands mentioned in this article are great for families, Sweden's largest island is just a little bit extra special. History comes to life in Gotland's main town, UNESCO-listed Visby. The former Viking stronghold is built on the site of a natural harbour and was for centuries a strong trading post in the middle of the Baltic Sea with significant wealth to show for it. According to Archaeology Magazine, more than 700 silver hoards have been dug up on Gotland, making it the definition of a treasure island. See some of them on display in the town's museum, which is great for kids and features play spaces designed just for them.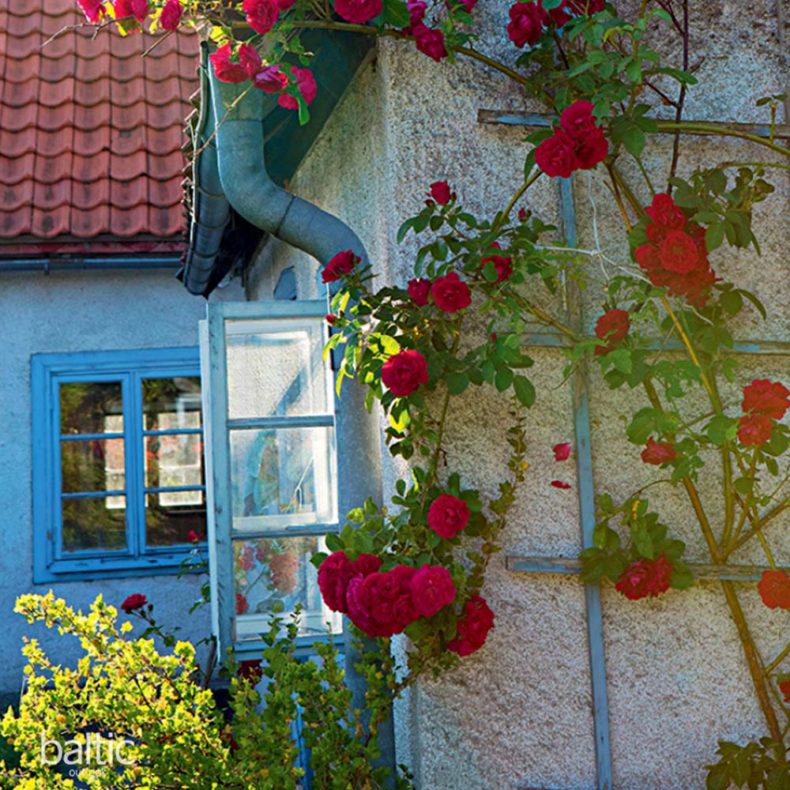 On a sunny day, however, Gotland's beaches are the best playgrounds. When all the sand gets too much, take the children to the rocky east coast and explore the raukar, or sea stacks, which are unique to this part of Gotland. These otherworldly limestone rock formations were described by Swedish botanist Carl Linnaeus as 'stone giants' and certainly lend themselves to a magical interpretation. The island is rich in legends and folklore and is apparently also home to Bysen (a small gnome-like fellow who protects the island's woods and makes people get lost) as well as legendary Norse spirits that live underground. It seems that Gotland isn't just a treasure island; it's a fairytale island, too.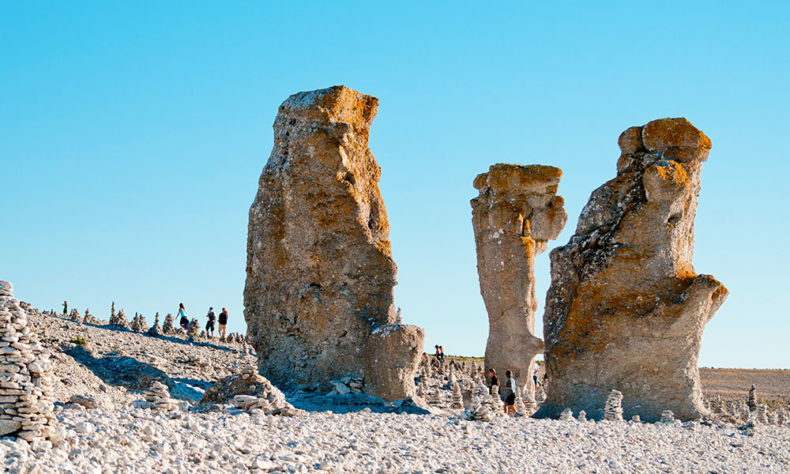 Getting there
Gotland is a 40-minute flight from Stockholm and can also be reached by ferry from Nynäshamn, a ferry port located a 45-minute drive south of the city.
Read more about authentic travel experiences in Baltic Outlook.
Text by Laura Hall