Warmer days are here, and nature is calling. Long forest walks, hidden coves with blue waters, crystal-clear glaciers, scenic mountain hikes… Being outdoors helps to open up one's mind and soul and makes it easy to regenerate.
We've decided to cover an eclectic mix of destinations for this article, all equally beguiling. What could be better than diving in the warm azure sea around Malta? Or maybe you'd prefer climbing the grandiose mountains of Mallorca? How about hiking in the charming volcanic countryside near Edinburgh? And then there's Reykjavik, where spotting a whale is as mundane as morning coffee. The great news is that your next awesome European escape is just one plane ticket away. Let's embark on this journey together.
Malta: dazzling turquoise waters
If a natural retreat is your goal, the 'other' Maltese island of Gozo is the place to be. Largely agricultural, it's the epitome of the wild Mediterranean, with the mighty Ta' Ċenċ Cliffs in the south, traditional villages inland, relaxing sandy beaches in the north, and gusts of freedom in the air. Your escape will be more pleasant if you choose one of the numerous remote, authentic farmhouses for accommodation and just give in to the vastness of the local natural environment. Don't miss the Ġgantija architectural complex, one of several UNESCO-protected megalithic temples in Malta.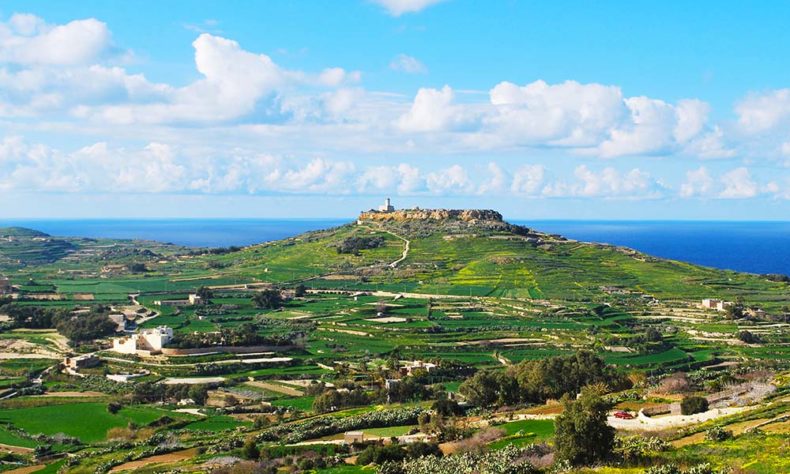 It's all about the sea and vivid lagoons on Gozo's tiny neighbour of Comino. An islet of little more than three square kilometres and only two residents, it's famous for the two swimming spots romantically named the Crystal Lagoon and Blue Lagoon. Also, Comino is the ideal day trip from both Gozo and Malta if you're into diving. Because the waters are very clean here, being underwater is an incredible experience. The islet is also a movie celebrity, having been featured in such Hollywood productions as Troy and Guy Richie's Swept Away.
The serene nature of Malta is perfect for wellness activities. One of the hottest new trends is SUP meditation, which combines the popular standup paddleboarding with yoga to amazing results. SUP Yoga & Fitness Malta in Valletta's neighbouring town of Saint Julian's is a great company to pick. Speaking of yoga, outdoor sessions while gazing at the sea from the heights of the iconic Dingli Cliffs is also something to opt for. The breeze blows gently, the waves caress the coast down below, and you become one with the marvellous landscape.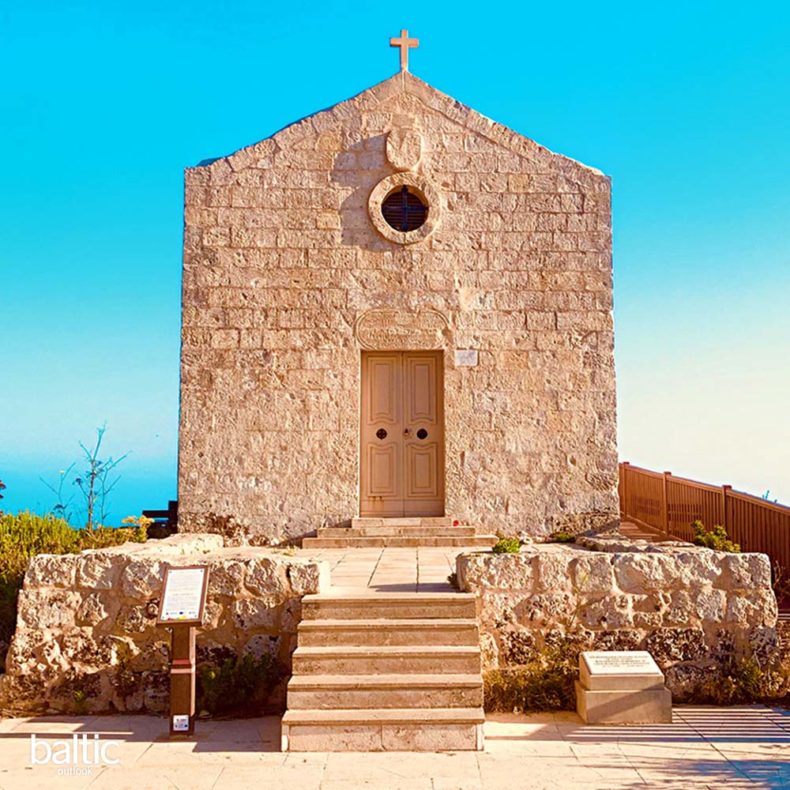 Fancy a picnic in the wild? Malta has got you covered. The only woodland area in the country, Buskett Woodlands is a lush, refreshing maze of various Mediterranean trees perfect for relaxing outdoor enjoyment. Another fascinating natural attraction, especially for long hikes, is the stunning Il-Majjistral Nature and History Park. It's a top place to visit if you're into birdwatching. You can also enjoy Il-Majjistral on horseback; the park's excellent riding tours offer an original angle on savouring the coastal views.
Palma de Mallorca: scenic beaches and hiking paths
What's the first picture that comes to mind when you think of Mallorca? Quite possibly it's endless big hotel complexes next to a blue coast. While that's true – after all, the island is one of Europe's favourite holiday destinations – Mallorca is also quite large (in fact, the largest of the Balearic Islands) and there's much more to it than resort towns. You can actually spend weeks here just exploring all the fantastic mountain paths, hidden beaches, hilltop villages, and authentic culture.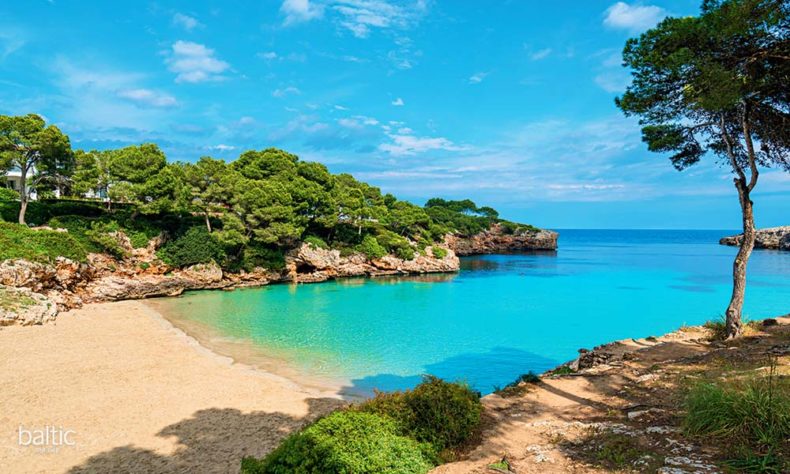 Full of colours, flavours, wonderful courtyards, and superb architectural heritage, Palma de Mallorca is a delightful Spanish city and one that feels comfortable both as a mid-sized place to live long-term and as a holiday break. Its grandiose Gothic cathedral is a thing of unparalleled beauty and has for centuries welcomed those who arrive in the city by sea. Right next to it lies the picturesque S'Hort del Rei, a Moorish garden that provides pleasant shade and an inspiring atmosphere. The bohemian Santa Catalina neighbourhood is the place to go for the best bars and nightclubs.
But it's what one finds beyond Palma that's guaranteed to please all the nature lovers. The spectacular UNESCO-protected Serra de Tramuntana mountain range awaits explorers with kilometres of scenic hiking paths, a kaleidoscope of magnificent coves, summits with far-reaching vistas, and plenty of activities such as diving, horse riding, climbing, and canyoning.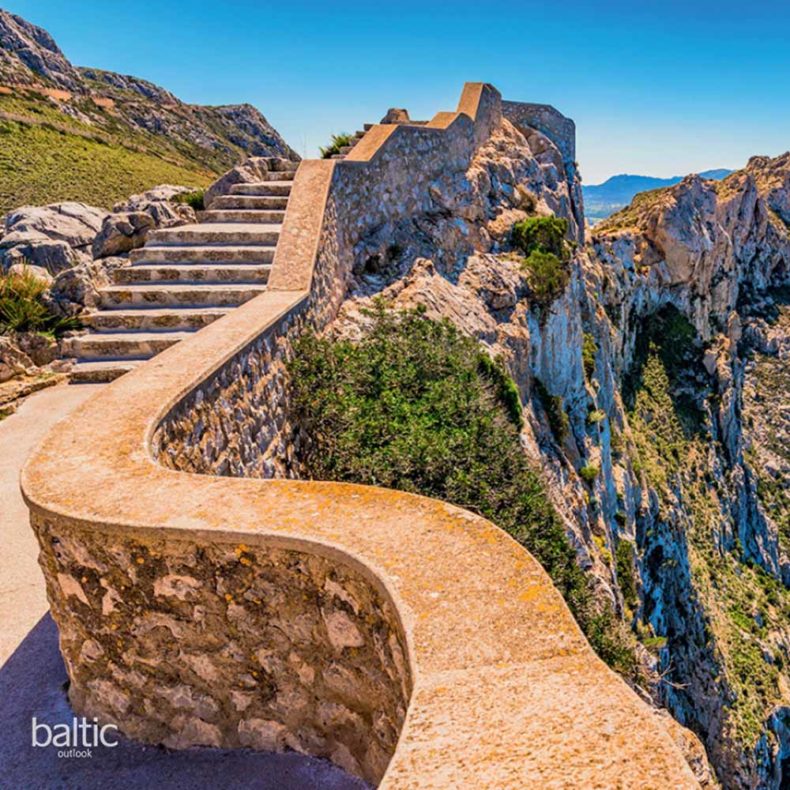 We suggest you rent a traditional finca, or Mallorcan stone-built farmhouse, in the mountain towns and villages in the island's interior. This way you'll be closer to nature and usually with direct views of the mountains and access to hiking trails. Look for properties in and around Sóller, Valldemossa, and Pollença for the best fincas on the island.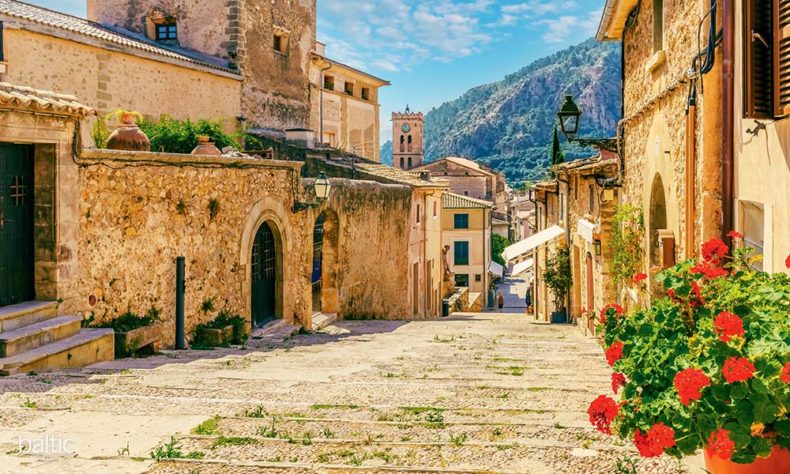 And how can we talk about Mallorca without mentioning the beaches? As a kingdom of calas (coves), the island has so many fantastic places to take a dip in the ultramarine waters. Cala Barques has the best Serra de Tramuntana views, Cala Torta is your piece of wild sandy paradise without crowds, and Platja des Coll Baix is the most remote you can get beach-wise.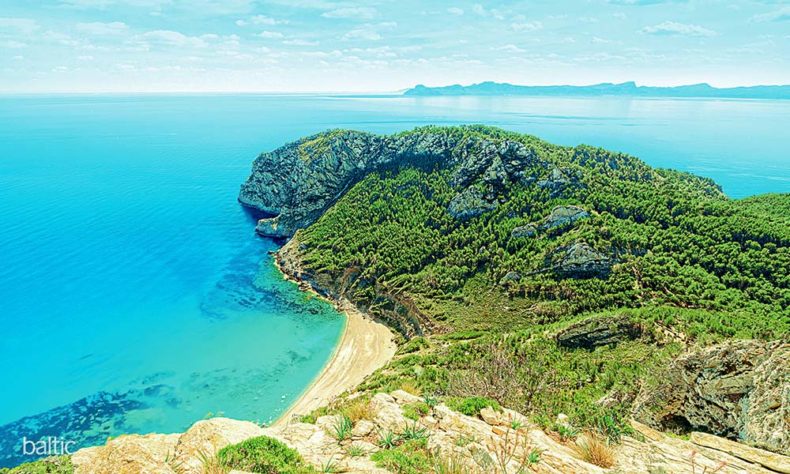 Book your tickets to Palma de Mallorca
Reykjavik: fairytale-like outdoors
No matter from which perspective you're looking at Reykjavik, it's always the ocean, the mountains, and the endless Icelandic soil all around. This city with a population of less than 200,000 is the world's northernmost capital and an extraordinary vacation destination. Whether it's enjoying the vibrant city life or discovering the magical Icelandic outdoors, Reykjavik is a jack of all trades when it comes to things unique and breathtaking.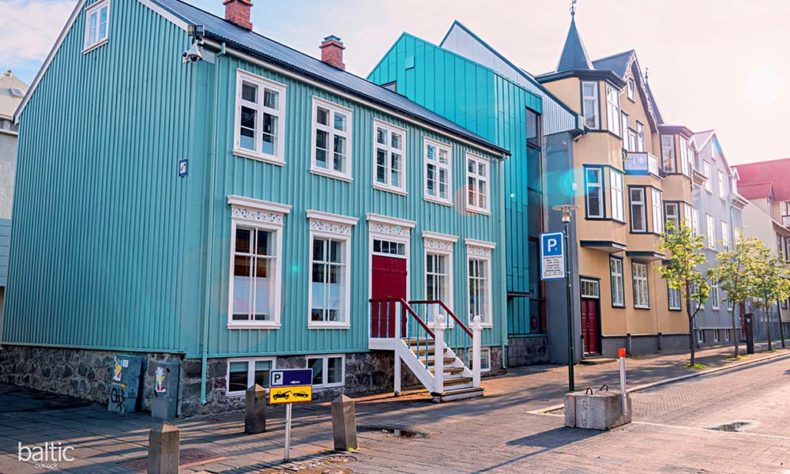 Are you into lounging outside while caressed by warm waters? An open secret of Reykjavik is the fact that the city is home not to one but a whopping 17 geothermal swimming pools. Icelanders have found a great use for their natural hot springs, and that's how bathing has become an important staple of local culture. The city's largest geothermal complex, Laugardalslaug, features two swimming pools, several hot tubs, saunas, and a large water slide. Sundhöllin, the oldest bath in Reykjavik, is another great pick.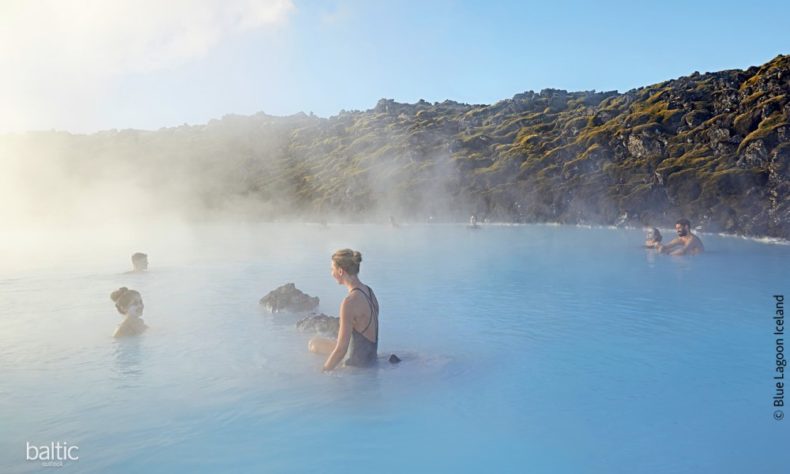 Do you know what goes great with thermal pools? Ice cream. The people of Reykjavik even have a name for the tradition of consuming this all-ages favourite frozen product: ísbíltúr. The word translates to 'ice cream trip', and it means descending into downtown Reykjavik (usually as a family) and everyone buying a ball or two of ice cream at their favourite stand.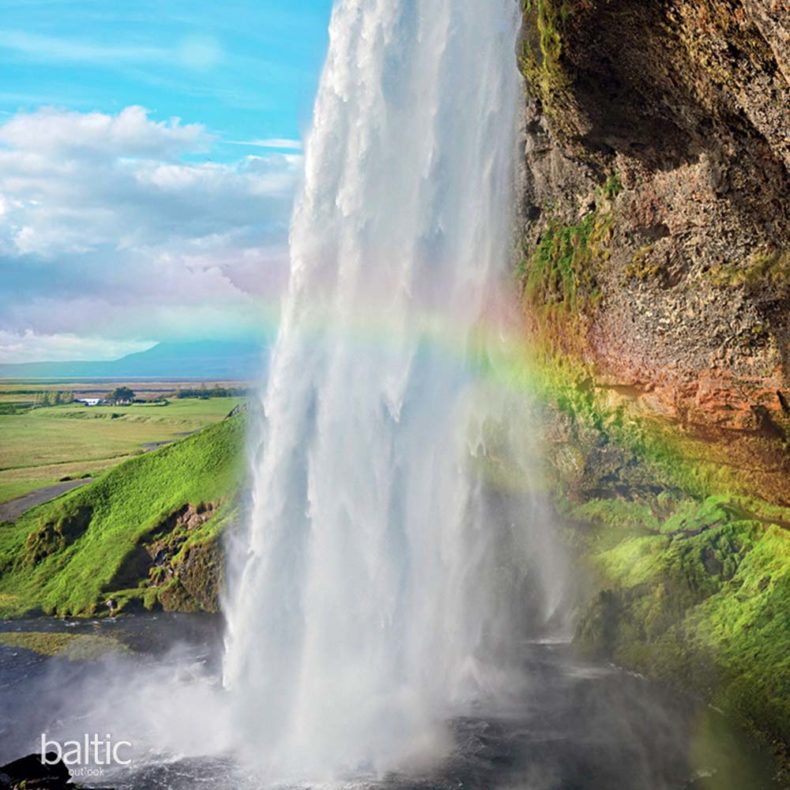 Faxaflói Bay next to Reykjavik makes sea animal aficionados tremble in excitement. Don't miss the opportunity to see the splendid humpback whales. Dolphins and porpoises also regularly grace curious travellers with their presence. Summer is the best time to go whale-watching. Plenty of companies offer tours from Reykjavik, and you can also choose between daytime and midnight whale-watching experiences.
And the fairytale-like outdoors? Travelling along the south coast of the island is in itself one of the highlights of a trip to Iceland. The astounding landscapes begin as soon as you leave Reykjavik, and you'll be hard-pressed not to pull over every five minutes to take a photo. Think black-sand beaches, glacier lagoons, waterfalls, ice caps, mountains, volcanoes – the list goes on!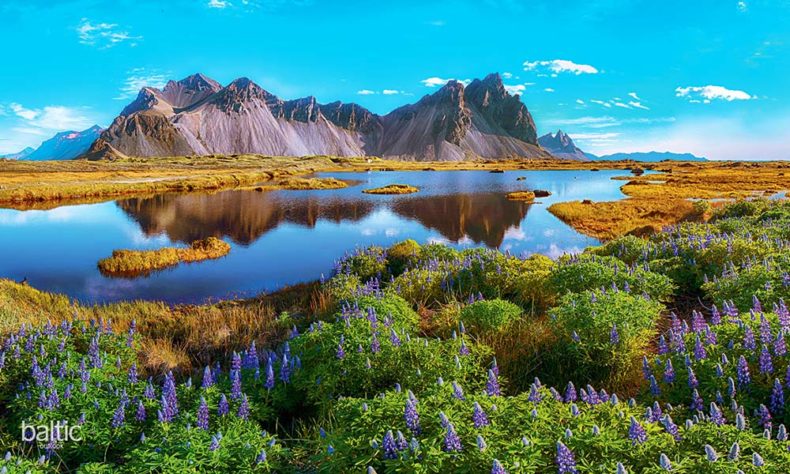 Book your tickets to Reykjavik
Edinburgh: Highland beauty
Known as the 'Rome of the North', Edinburgh is one of the most beautiful cities in the world. Looking as if it has always been here among this awe-inspiring landscape of crags and volcanoes, the city enjoys a show-stopping location that makes it extremely easy to constantly be in harmony with nature. The variety of green places to visit is seriously impressive and ranges from miles-long sandy beaches to long walks atop scenic hills, from relaxing city gardens to wild treks in fairytale-like settings.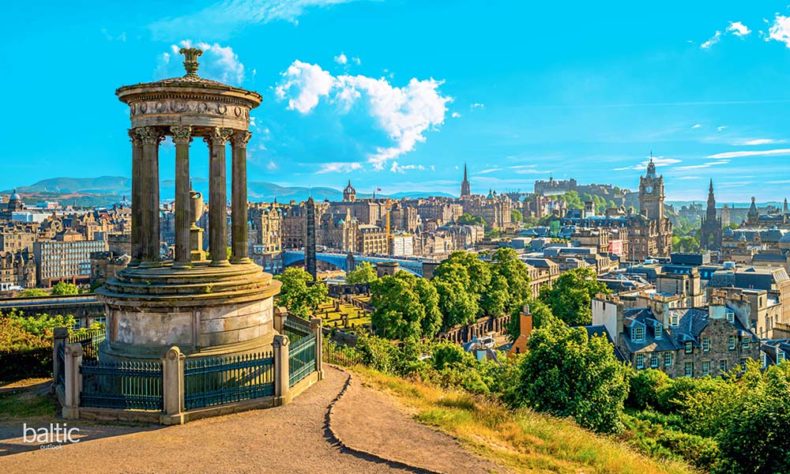 For an unconventional urban park, head to the great Royal Botanic Garden Edinburgh. Not only does it feature more than 273,000 plants from around the world, but it also boasts some of the nicest vistas over Edinburgh's skyline. A visit here is an extremely romantic and contemplative affair accompanied by charming pathways and rocky waterfalls. It's a perfect place for a date, reading a book, or writing one.
When the summer days kick in, there's hardly a better spot for outdoor fun than the beach. Portobello is a glorious stretch of sand that also doubles as an upscale residential area. It's all fresh air and infinite sea panoramas as well as a great site for picnicking and practising sports with friends. For a more remote and wilder coast, head to Cramond Beach. Arrive when the tide is out, and you'll be rewarded with a walking path to uninhabited Cramond Island.
Food-wise, summer is a wonderful time to explore the healthy side of Scottish seasonal cuisine. Visit the traditional weekend food markets across Edinburgh, such as the legendary Pitt Market in Leith (open Saturdays and Sundays), Stockbridge Market, and Edinburgh Farmers' Market (both open Sundays). Apart from a colourful, uniquely local experience, they have the freshest harvests and the tastiest produce.
But the real treats are the famous destinations that can be reached from Edinburgh on a day trip. Explore Scotland's stunning coastline, the Scottish Highlands, legendary Loch Ness, mighty Ben Nevis, and more.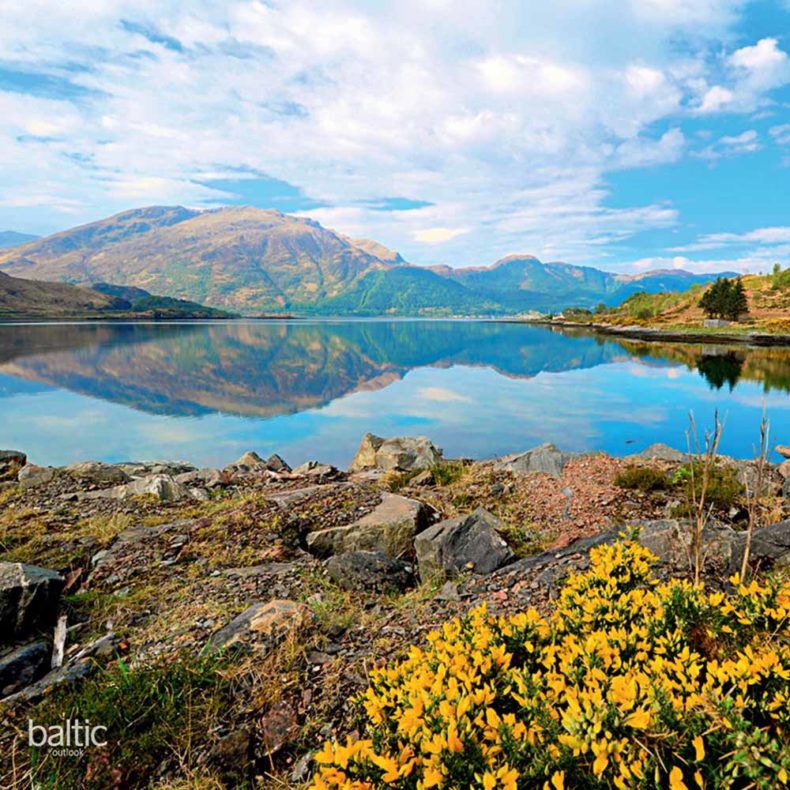 From historic castles and charming villages to Highland beauty and mystic islands, this will be an unforgettable journey.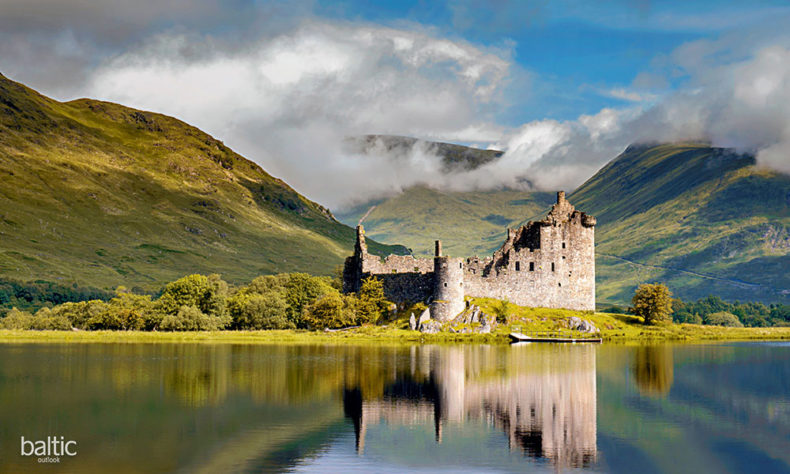 Book your tickets to Edinburgh
Read more about authentic travel experiences in Baltic Outlook.
Text by Pavlo Fedykovych