Jutland, locals will tell you, is the real Denmark – home to the country's best beaches, biggest amusement park, and most heartfelt welcome. In Jutland there are more hills, more lakes, and more forests. There is the distinctive light and landscape that inspired the greatest Scandinavian painters.
Jutland's west coast has Denmark's most spectacular beaches, including the Wadden Sea, which stretches down to Germany and the Netherlands. Further inland, Jutland has zoos, theme parks, historic market towns, and major university cities. Jutland, in fact, has everything, including Billund Airport, an international airport in western Denmark with direct routes all around Europe, and to Riga as well.
Magical world of LEGOLAND®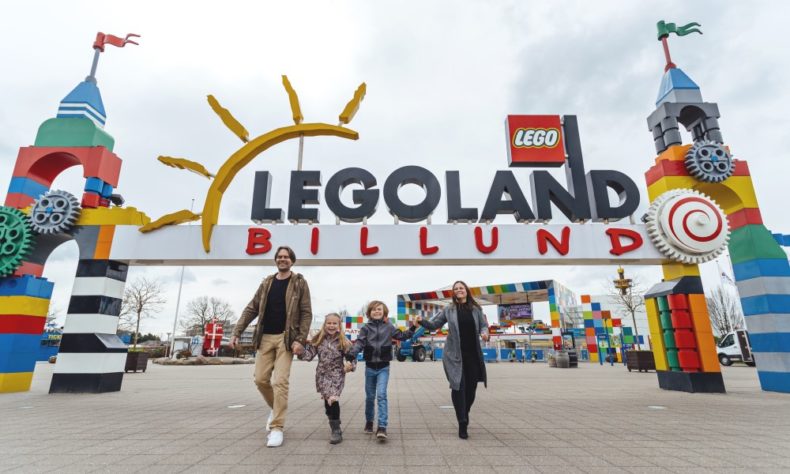 Photo by Jesper Grønnemark
LEGOLAND® Billund Resort, the famous toy's associated theme park in Billund, is far more than a model village. It is an entire resort that offers adventures for the whole family on land, on water, and in the air.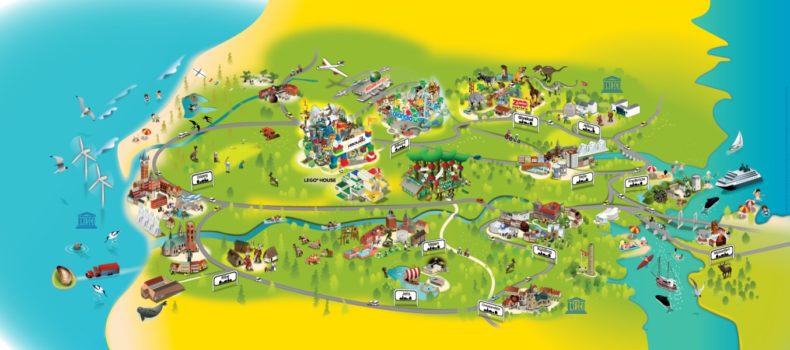 LEGOLAND® Billund Resort map
However broad the range of interests among your family members, there's something here for everyone, including ultra-popular children's attractions, royal palaces, wildlife parks, whale watching, a seal safari, Viking towns, Danish beaches at their best, and much more.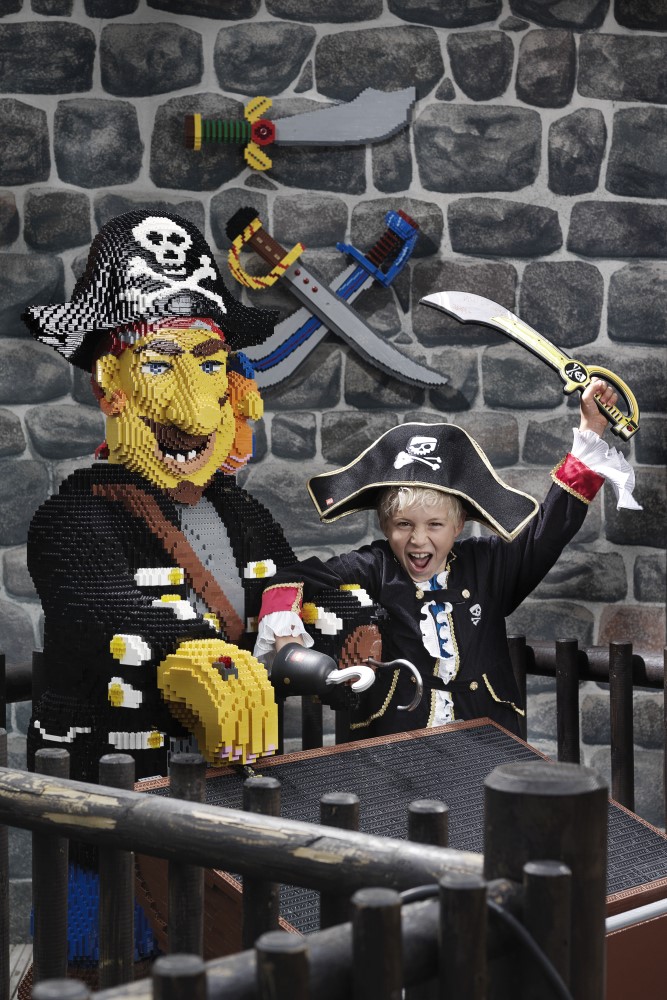 For those who are fascinated by the colorful underwater world, LEGOLAND® Atlantis guarantees a great experience. It's an aquarium built around divers and submersibles made of LEGO® bricks where you'll also meet real sharks, rays, and other tropical fish along the way. Particularly brave visitors can come face to face with the creatures of the deep in the eight-meter-long glass tunnel.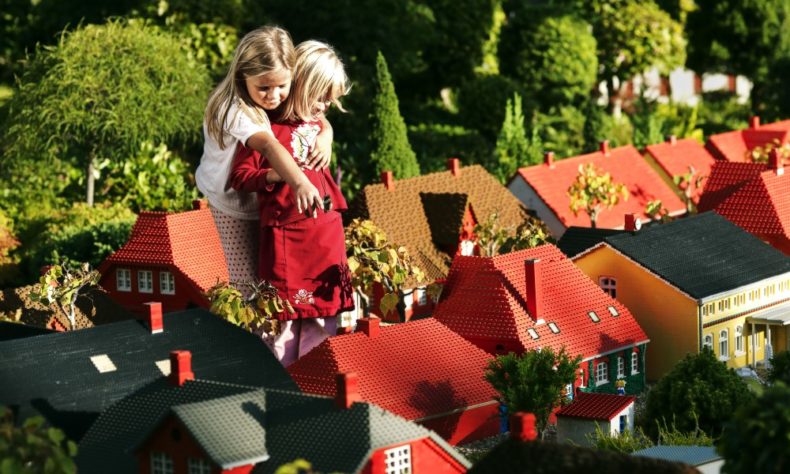 Still, however much you enjoy Atlantis and the many exhilarating rides and rollercoasters, LEGOLAND® is all about the model brick universe that is Miniland.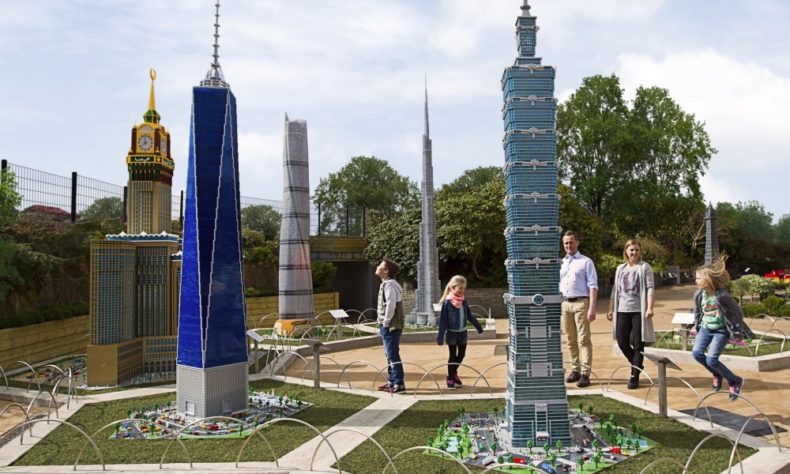 Be forewarned: if it's the rides you're here for, you may need more than one day, especially with Covid-19 safety measures in place. At LEGOLAND®'s LEGO® Museum, serious enthusiasts can see how the famous plastic bricks have evolved over the years since they were first manufactured in 1949.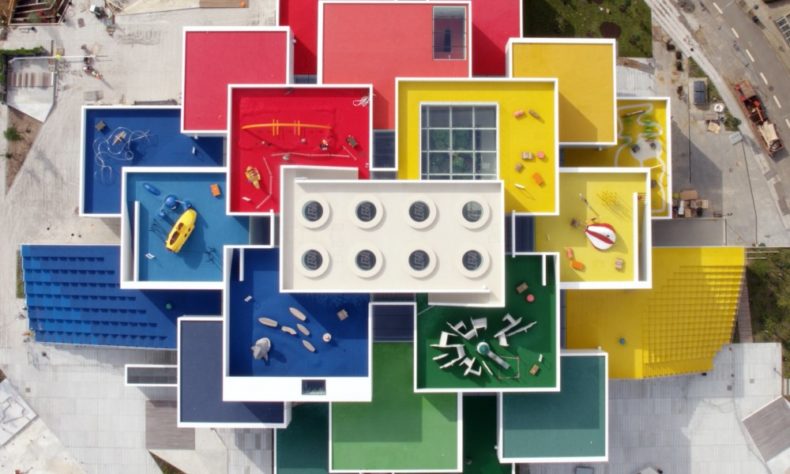 For those who would rather just dip their toe in the water, the separate LEGO® House in Billund is well worth a visit – it's a celebration of learning through play. Here, adults, children at heart, and actual children can unleash their creativity among 25 million LEGO® bricks.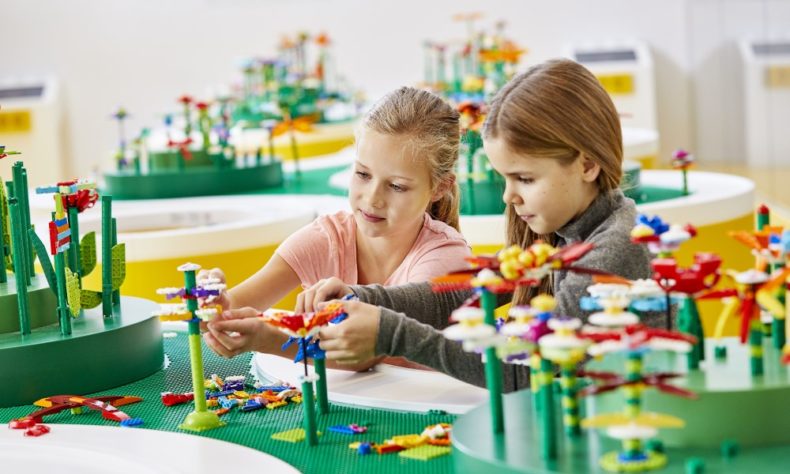 Family fun around Billund
Besides LEGO®, several other amusement parks are helping to make the "Capital of Children" the best city in the world for kids.
WOW Park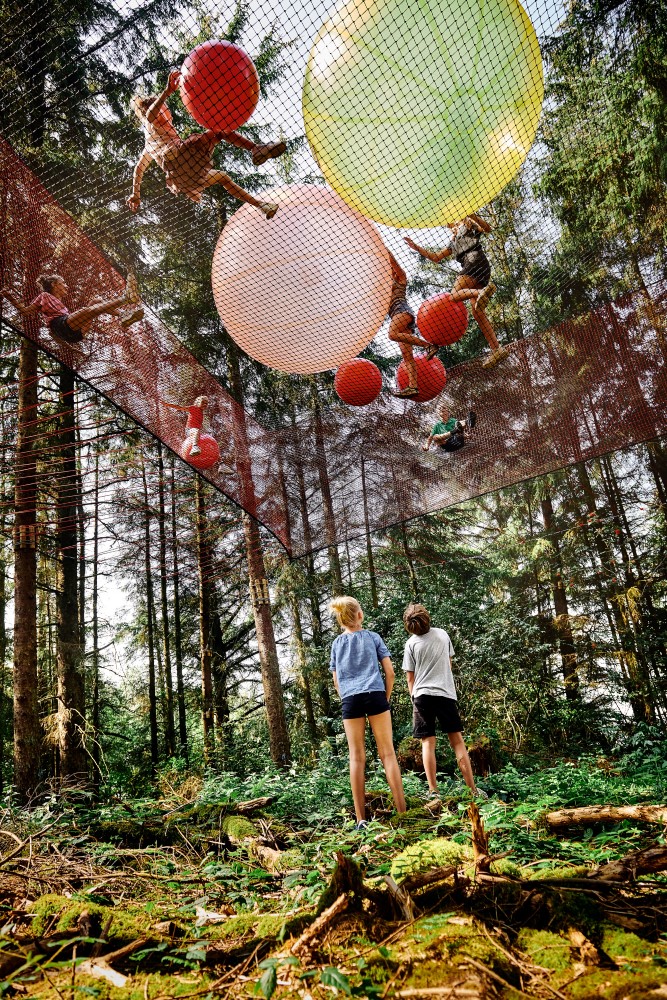 One of the most recent newcomers in this magical world is WOW Park, a brand-new play and amusement park in the wild forest just outside Billund. Here, you'll find cool challenges, fun experiences, and good times for the whole family. Have fun together all day long – in the trees, on the forest floor, with water play, and even underground – all in a safe and beautiful environment.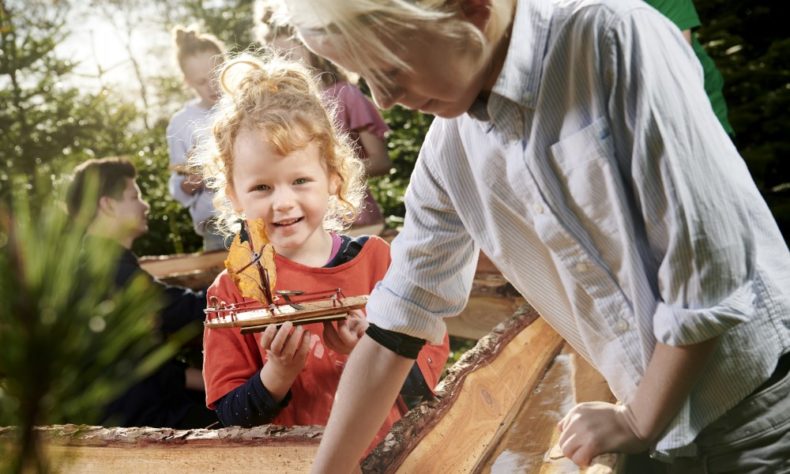 Spanning an area larger than 40 soccer fields, WOW Park provides plenty of wooden treetop houses, slides and hanging bridges, jumping nets, zooming zip lines, wild giant swings, underground caves, and huge mazes.
Givskud Zoo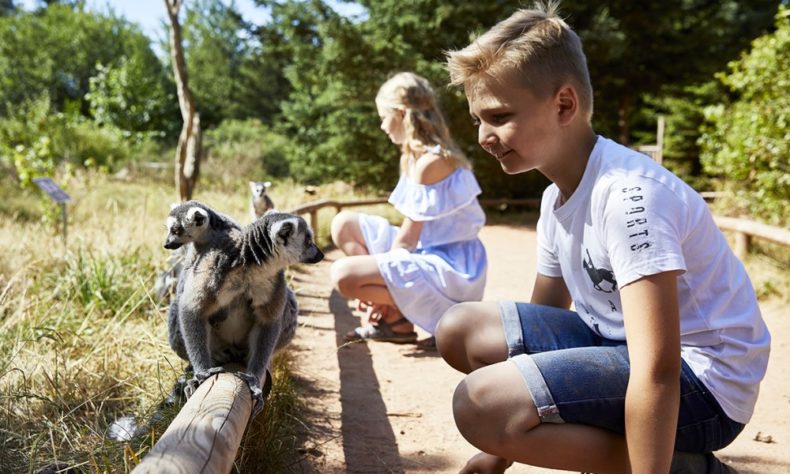 At Givskud Zoo, visitors can go on a safari in their own car and see wild animals on the savannah — including rhinos, wildebeest and a pride of lions. The zoo also boasts Europe's largest spectacled bear enclosure and Denmark's biggest penguin enclosure.
Lalandia® Billund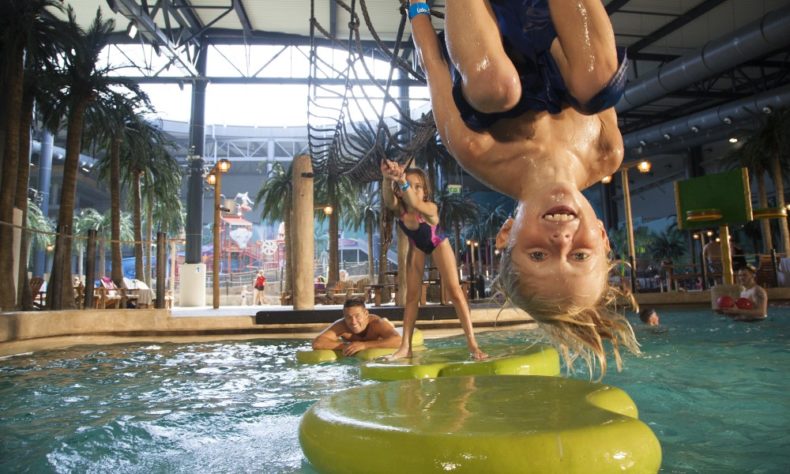 Aquadome™ at Lalandia® Billund contains facilities for everyone, including water slides, wave pools, and even wellness experiences. Enjoy a little bit of paradise in the pleasant tropical climate, experience the thrill of the fun water slides, or float down the river and relax. You've earned it!
Culture
Fairytales and "bog bodies", witches and Vikings, contemporary art and historical time travel make western Denmark a must-visit for culture vultures of all ages.
Hans Christian Andersen museum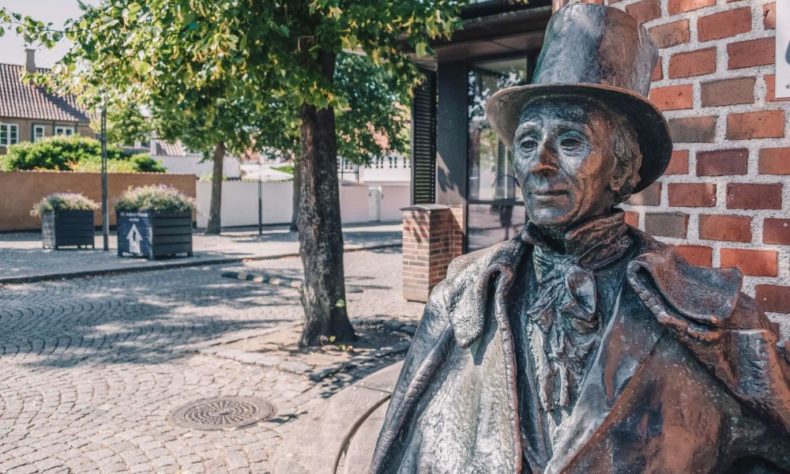 Fans of The Little Mermaid, the Snow Queen and other fairytales shouldn't miss the brand-new Hans Christian Andersen museum. Located on the island of Funen, east of Billund, the playful museum is dedicated to the life and work of Denmark's famous author — and features a landscaped enchanted garden complete with fairytale maze.
Ribe Viking Centre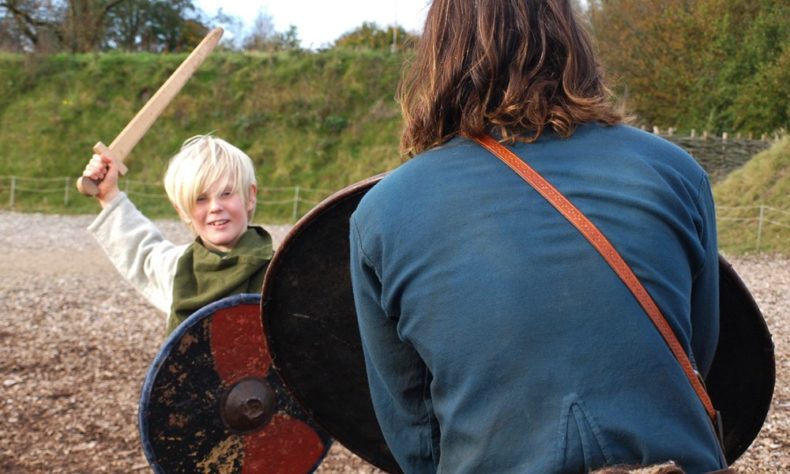 With its cobblestoned streets and half-timbered houses, the town of Ribe oozes old-world charm. It's also home to several two family-friendly attractions, including the Ribe Viking Centre, which explores the town's fabled past as a Viking trading port, and HEX! — a new museum about the European witch hunts of the 15th and 17th centuries.
Aarhus art museums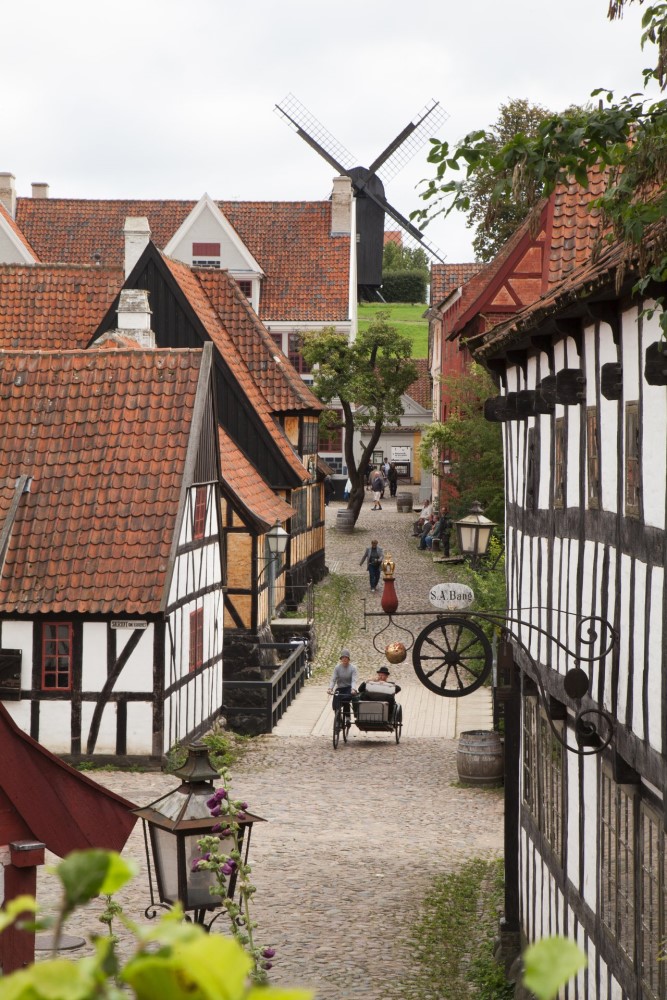 Photo by Kim Wyon
With its friendly vibe and compact size, Aarhus is ideal for families looking to soak up some Scandi-cool culture. The city is home to one of Europe's best art museums, ARoS — whose highlight is Olafur Eliasson's rainbow-coloured rooftop panorama — as well as Den Gamle By, an interactive, open-air museum about life in the olden days.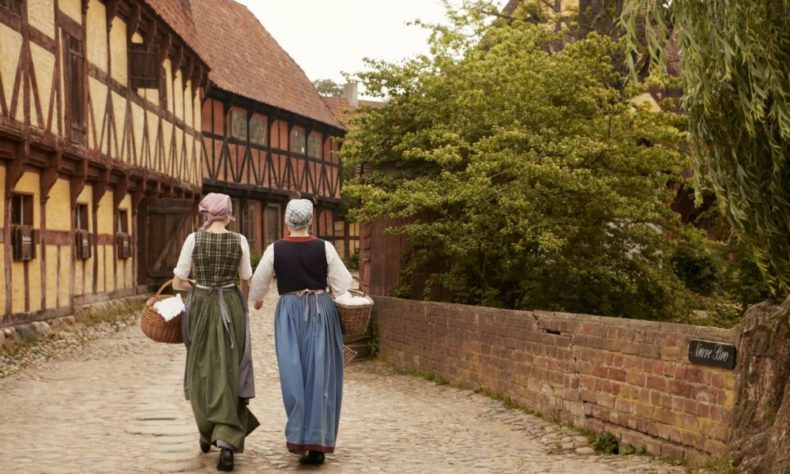 Photo by Robin Skjoldborg
Just outside the city is the stunning Moesgaard Museum, whose primary attraction is the Grauballe Man — the remarkable well-preserved body of a man who lived around 300 BC and was exhumed from nearby peat bogs after two thousand years.
Nature and the great outdoors
With miles of coastline and hundreds of islands, Denmark is brilliant for beachgoers — but the outdoor fun also includes seal safaris, birdwatching and "troll treasure maps".
Marsh Tower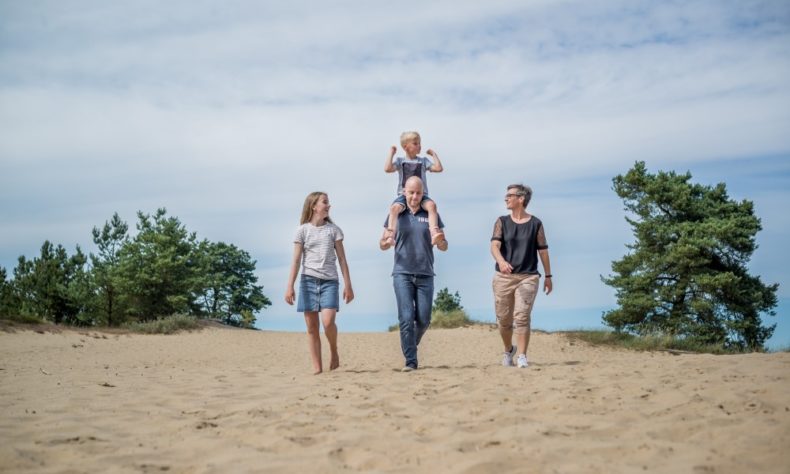 Kids will love climbing the Marsh Tower, a the 25-metre-high spiral lookout in Southern Jutland. Designed by superstar architect Bjarke Ingels, it provides fantastic views of the surrounding marshlands — making it a special treat for nature lovers.
The Black Sun
Spring and autumn give families the chance to see one of Denmark's great natural phenomena — the Black Sun, or Sort Sol, when millions of migrating starlings fill the sky above the marshlands of the Wadden Sea National Park in Southwestern Jutland.
Seal safari
Wildlife fans will enjoy going on a "seal safari" in the Wadden Sea National Park, where they can get up close and personal with the beautiful seals who inhabit the waters.
Island-hopping
Families seeking a slice of Danish summer paradise should raise the mainsail and go island-hopping in the South Funen Archipelago, whose highlights include the "hygge in miniature" of Æro and the breathtaking birdlife of Avernakø. For old-world charm, nothing beats a day out on the 100-year-old schooner Meta.
Coal-fired paddle steamer
Similarly, children of all ages will enjoy taking a leisurely trip on Hjejlen — a coal-fired paddle steamer that has sailed on the Silkeborg lakes since 1861.
Giant trolls
Families looking to go beyond the usual tourist sites can go "troll-hunting" — looking for some of the quirky giant trolls that Danish artist Thomas Dambo makes using recycled materials and hides around the country. The city of Aarhus is home to trolls "Simon and Amine", while the island of Funen is where visitors will find "Hans Hulehånd".
Read more about Denmark at visitdenmark