The best of the Adriatic can be found in spellbinding Montenegro.
Tiny, gorgeous, and full of surprises, this country is among the most striking destinations in southern Europe.
Its small size allows for an easy switch of landscapes.
For example, catch morning sunrays in the high mountain peaks, tan on a crystal-clear Mediterranean beach at lunchtime, and enjoy grilled squid on a waterfront terrace in a quaint old town in the evening.
Here are ten wonderful reasons to visit Montenegro and fall in love with its diverse beauty.
Marvel at the impressive Bay of Kotor
Jaw-dropping is a great description of the Bay of Kotor.
Here, azure Adriatic waters find themselves trapped between mighty cliffs towering over them. And it's among this kind of beauty that one finds the UNESCO-protected medieval town of Kotor.
With its Venetian fortifications, old churches, red rooftops, and narrow streets, it looks straight out of a postcard.
The most scenic way to enter the city is by boat, and many tour companies offer exactly that.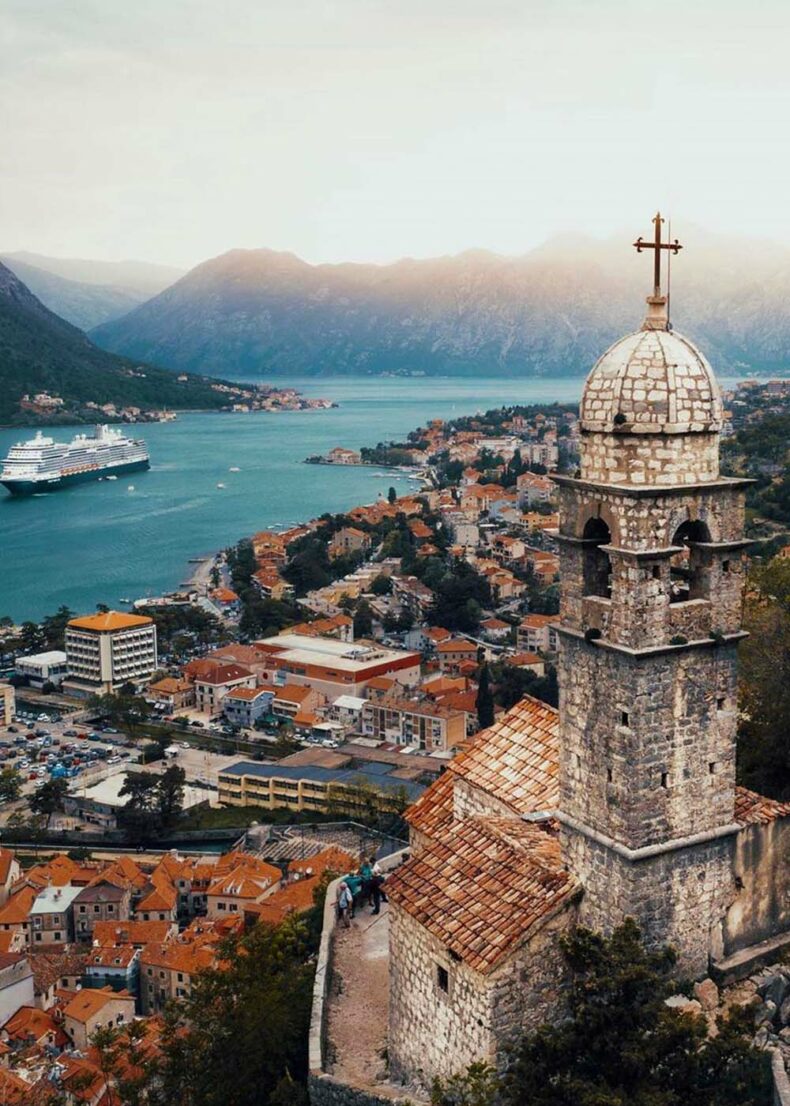 For an all-encompassing vista of the bay, gather all your stamina to hike up to San Giovanni Castle on a hill above the town.
You won't regret it, because there you'll find a bucket list-level panorama that's especially beautiful at sunset.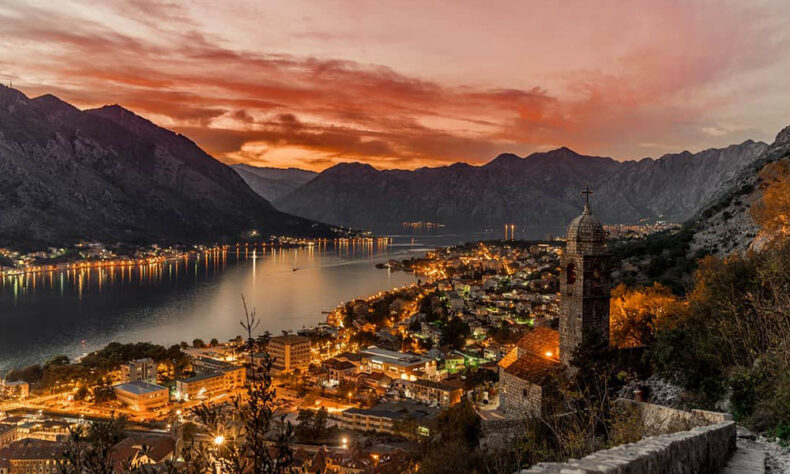 Be sure to see the 11th-century Cathedral of Saint Tryphon and visit the Maritime Museum located within the city gates.
And get a dose of Mediterranean sun at the city beach just outside the Old Town.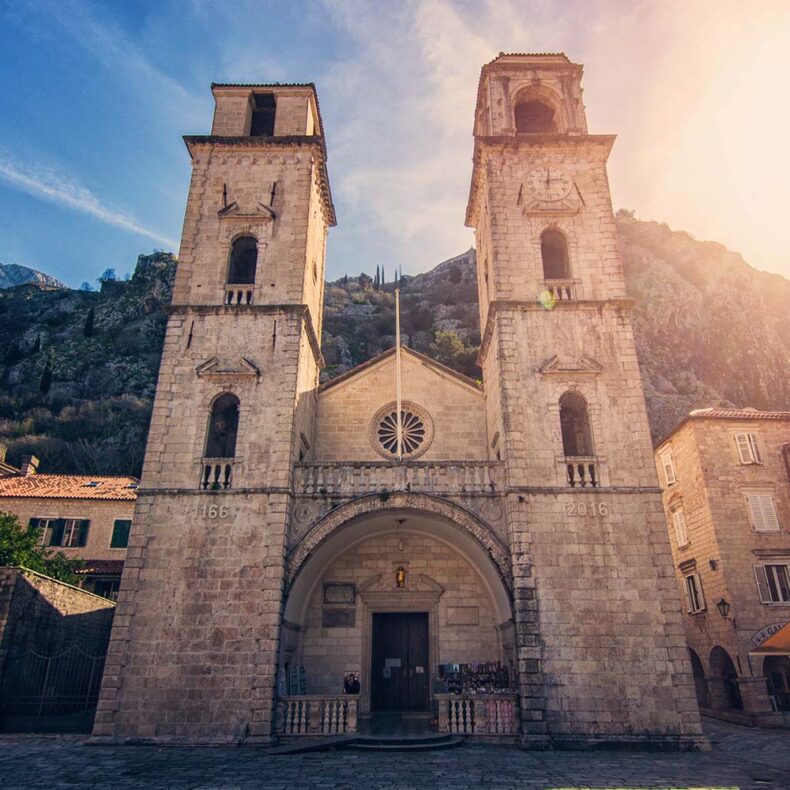 Get glamorous in Tivat
Every riviera should have its Monaco. For Montenegro, it's Tivat.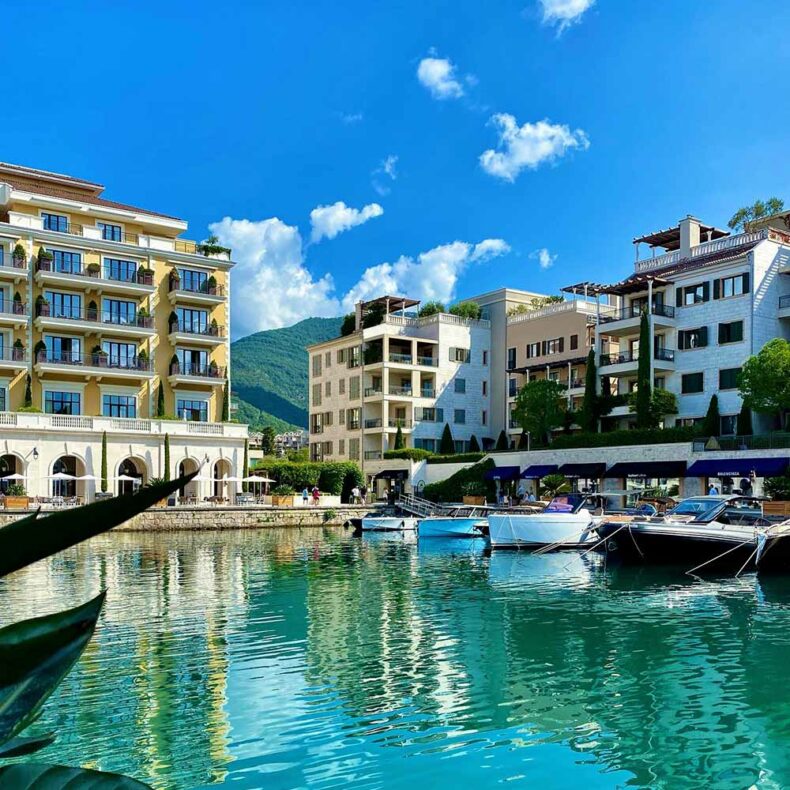 Not so long ago, it was a quiet seaside town known for being the site of a 19th-century maritime arsenal of the Austro-Hungarian Empire.
More recently, the multimillion-euro Porto Montenegro development has changed that, transforming a former naval base into a superyacht marina with ultra-exclusive apartment complexes, luxurious shops, and restaurants to cater to a wealthy clientele.
If that's your vibe, you'll definitely love it here – Porto Montenegro oozes sumptuousness and opulence.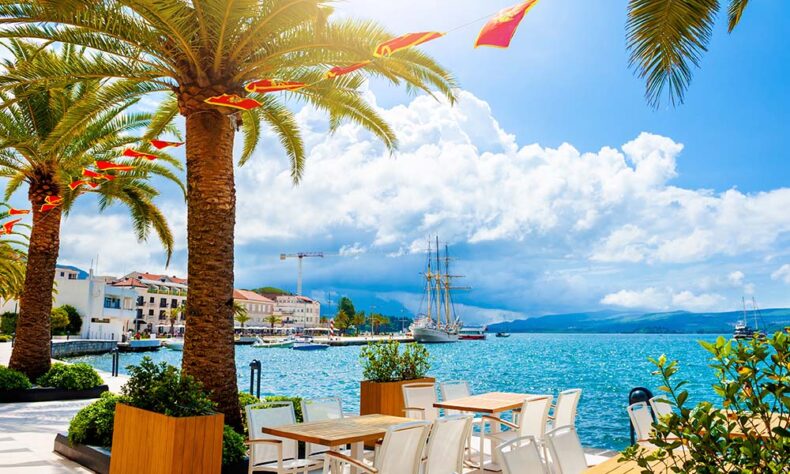 Also, one of Montenegro's two international airports (the other one being in the country's capital, Podgorica) is located in Tivat, which makes a relaxing stop here very easy.
Porto Montenegro's restaurants, bars, and cafés are open year-round, there are several nice pebble beaches in the area, and the Bay of Kotor views are always charming.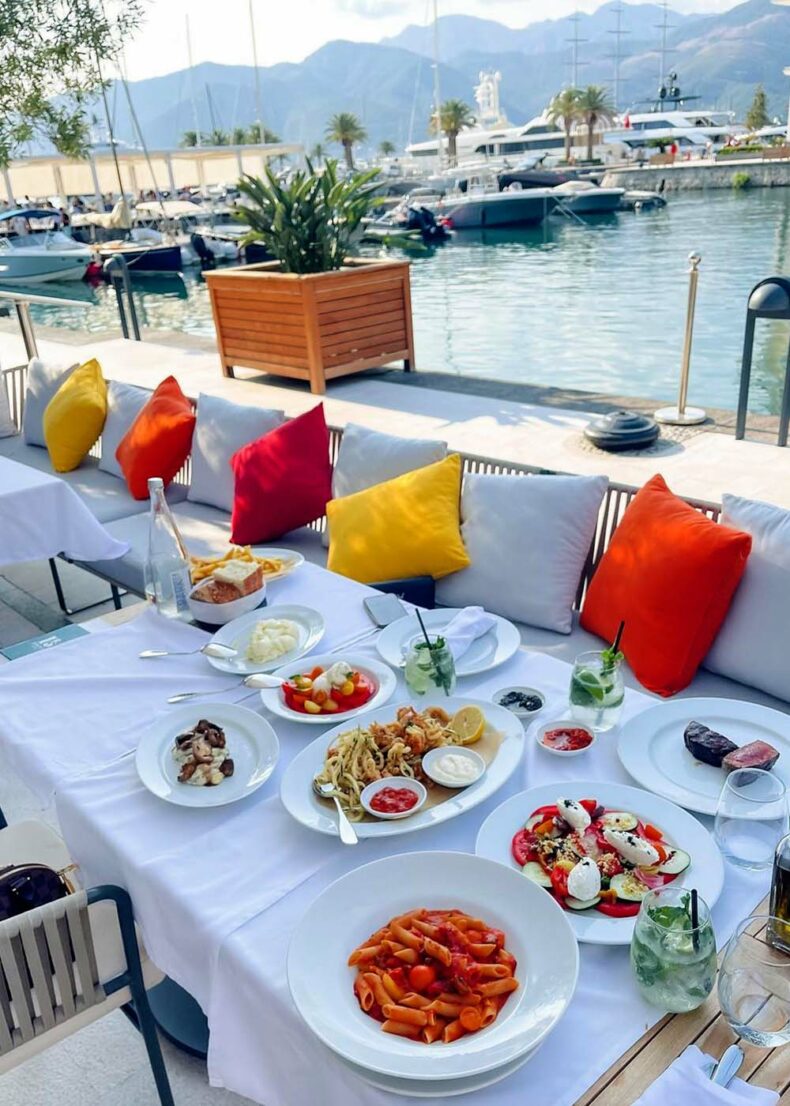 Take pics of Sveti Stefan Island
Some places are more photogenic than others.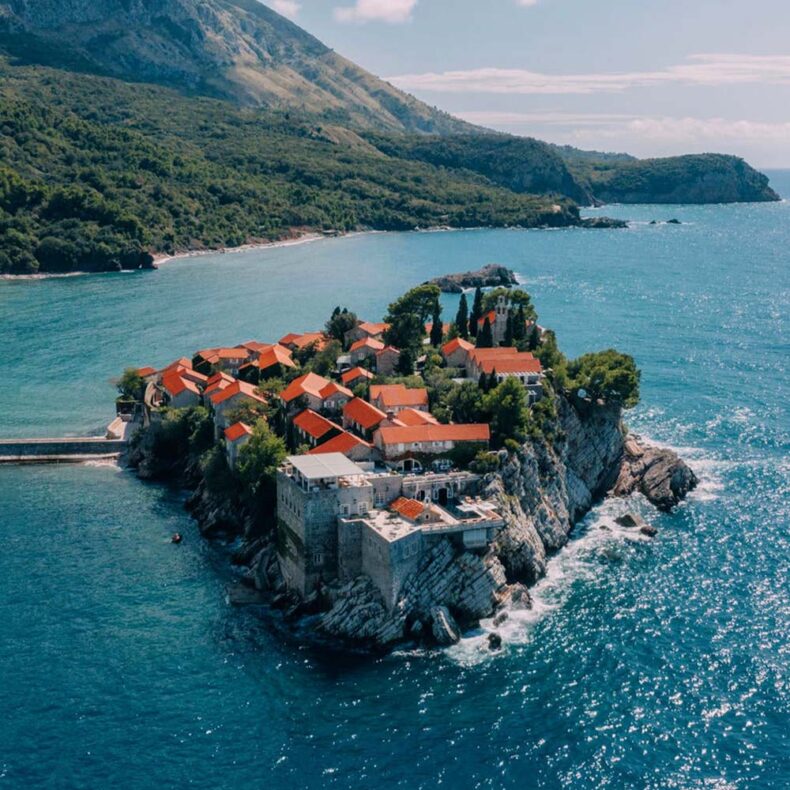 That's definitely the case with Sveti Stefan. It surely qualifies as an ideal depiction of the Mediterranean, a dreamy vacation image.
Sveti Stefan is a small islet connected to the mainland by a narrow piece of land called a tombolo, and it has always been a favourite spot among visitors to Montenegro.
You won't be able to resist the urge to snap a pic here, and chances are it will always turn out great.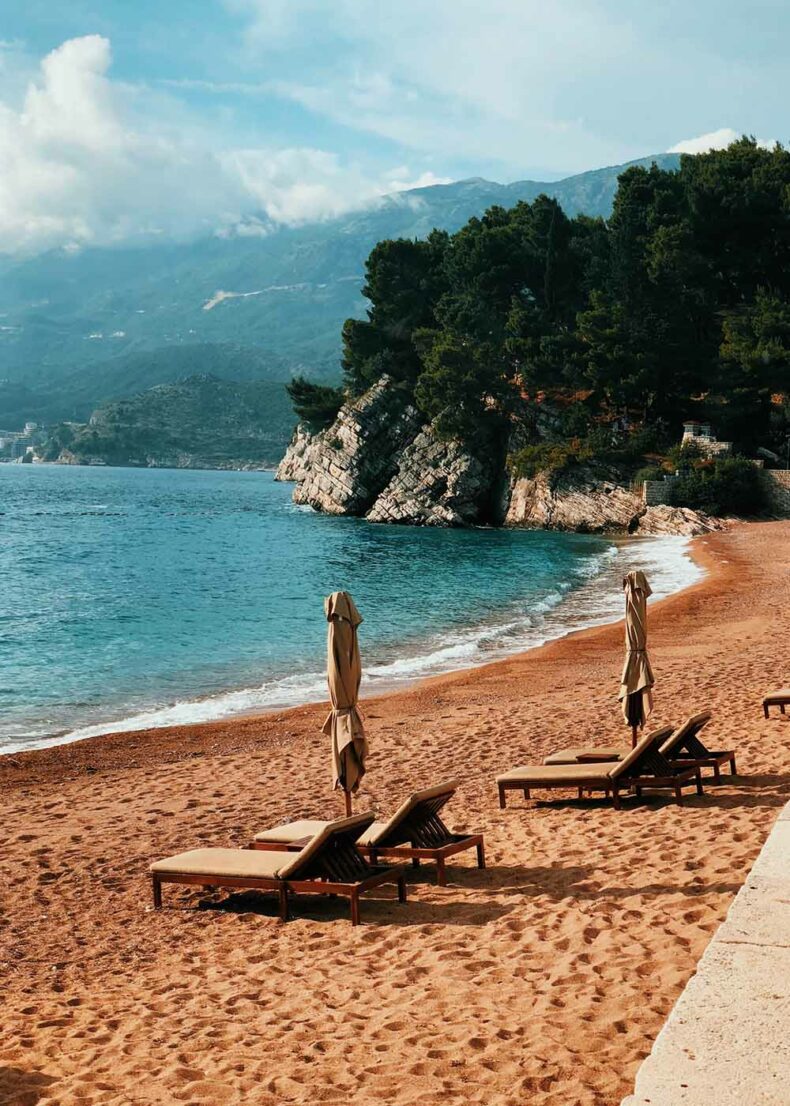 While it would be safe to assume that Sveti Stefan hosts a monastery or tiny town, there's a slightly different story here.
The whole area is owned by a luxurious resort called Aman Sveti Stefan. However, it closed in 2020 due to the pandemic and has not yet announced a reopening date.
While it's a pity you can't enjoy the exclusive five-star amenities right now, you can still have splashy fun lounging on the extra-picturesque Sveti Stefan Beach nearby.
Feel the beat of electric Budva
Partying on the Montenegrin coast has a name, and it's Budva.
This is the country's holiday capital, with all the necessary infrastructure in place.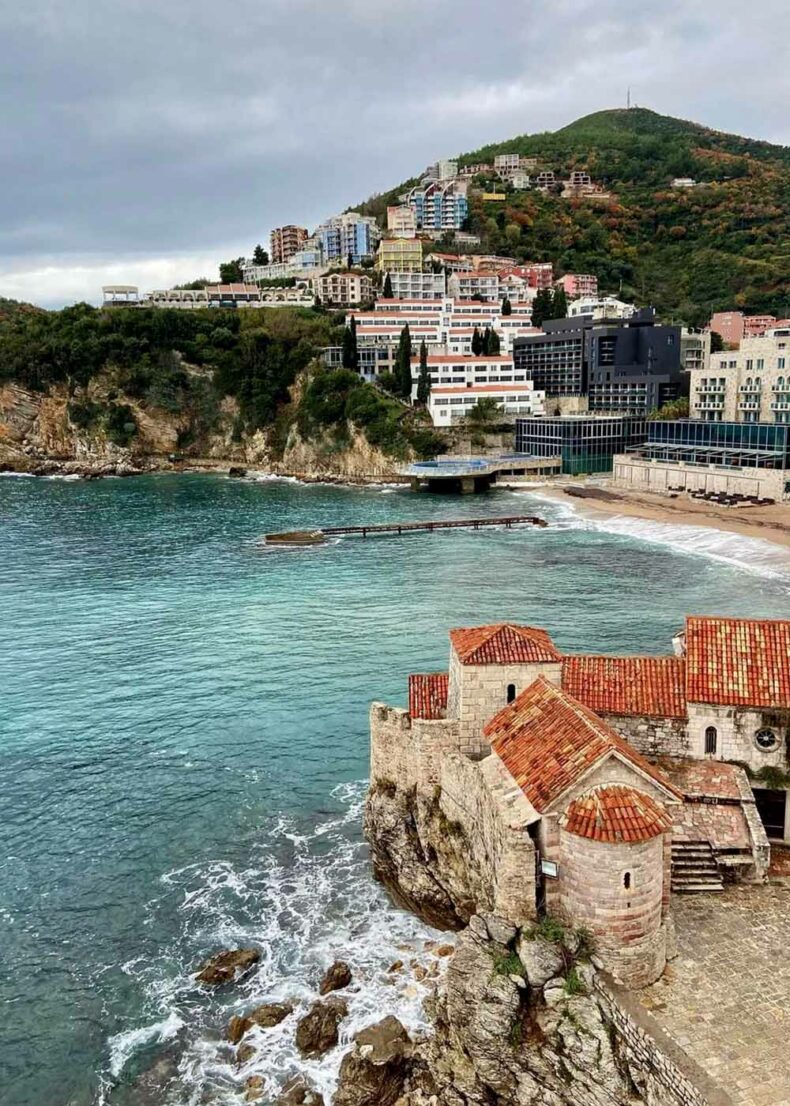 High-rise hotels stand next to numerous apartmani (vacation rentals), numerous bars line up on the sea promenade, the aroma of grills from open-terrace restaurants fills the air, and the bass from nightclubs hums through the evening.
As the season kicks off, Budva comes to life and becomes one of the most vibrant places on the whole Balkan peninsula.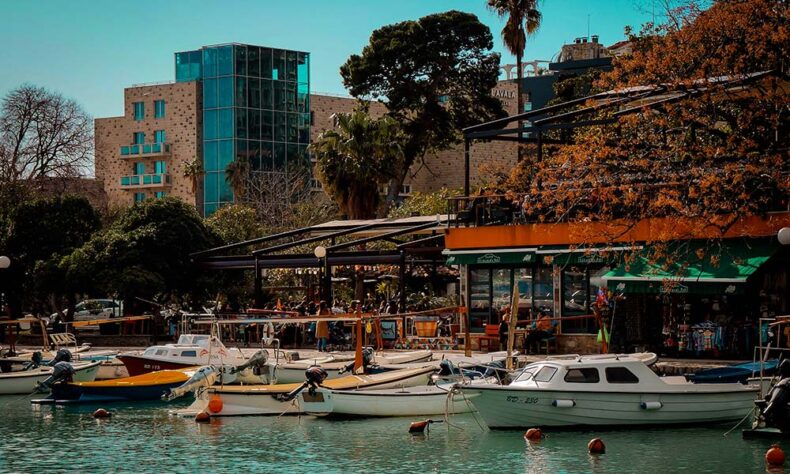 It's far from glamorous, but it has its undeniable charm.
That charm mostly comes from the fact that Budva has a walled Old Town that provides a contrast to the loud modern side of the city oriented to holiday-makers.
It's easy to fall in love with the ancient limestone houses, hidden churches, centuries-old fortifications, and omnipresent sea views that accompany your exploration.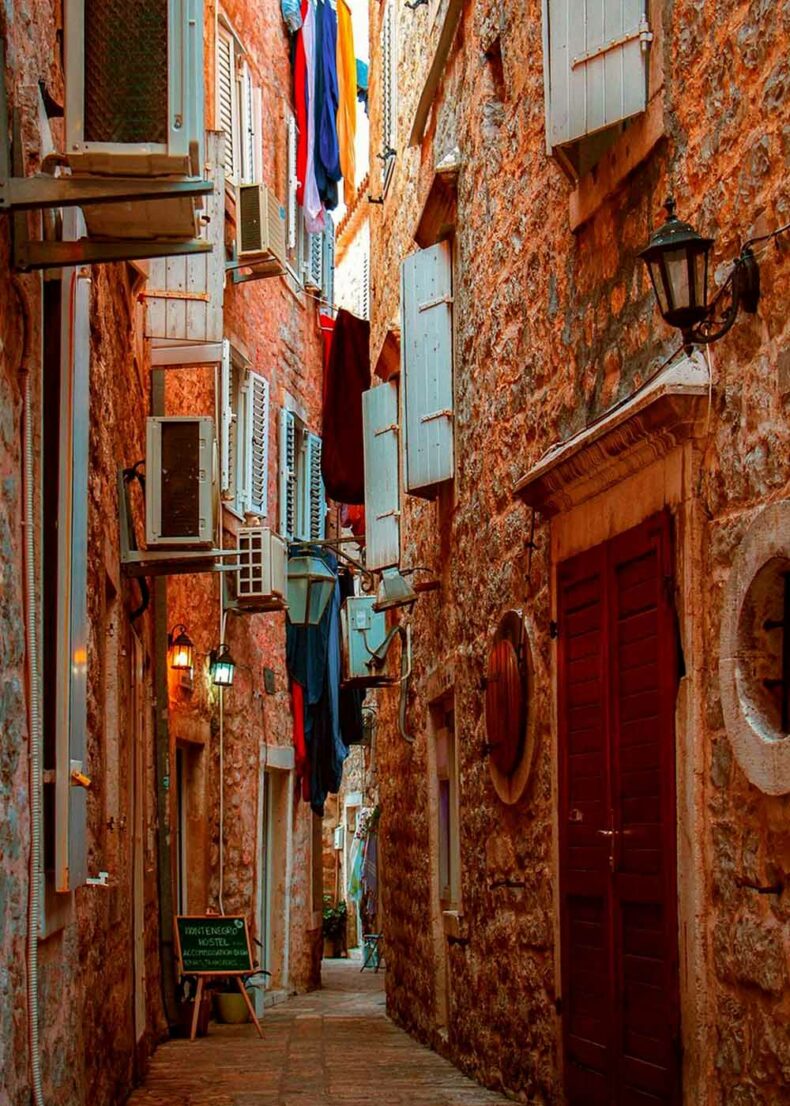 Hunt for pristine beaches
One thing that makes the Adriatic an ultimate destination for beach lovers is that you can still find wild spots here and there, discover a hidden cove or surprising stretch of sand, and feel true remoteness.
That's something worth appreciating in our digital-heavy, urbanised modern day and age.
If you're looking for these kinds of unspoiled, spectacular beaches, Montenegro's south coast is your destination.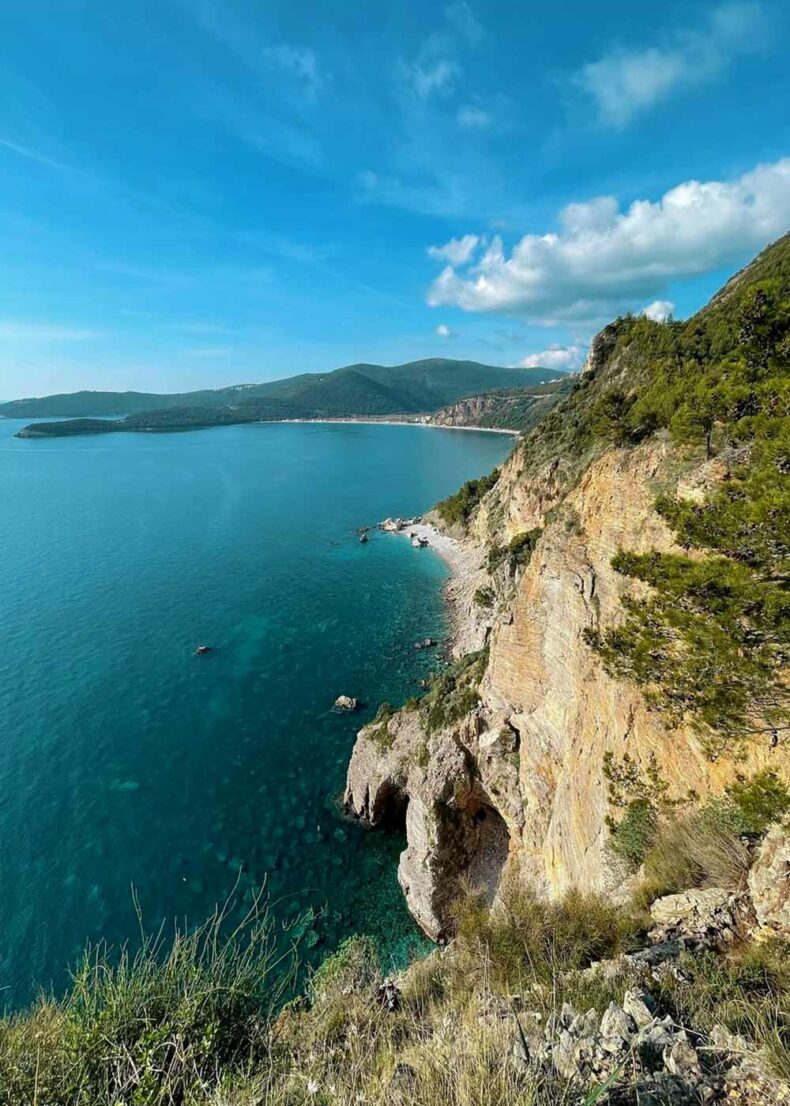 The ultimate way to discover them is by renting a car and just driving south, allowing the route to take you to secret spots.
Start in the ancient seaside town of Bar and follow the E851 route to Bojana Island (at the very end of Montenegro, on the border with Albania).
The best beaches along this stretch are Crystal Beach near Utjeha, Valdanos, the cove beaches at Ulcinj, and Velika Plaža (or Long Beach), which is the crown jewel of Montenegro's coastline.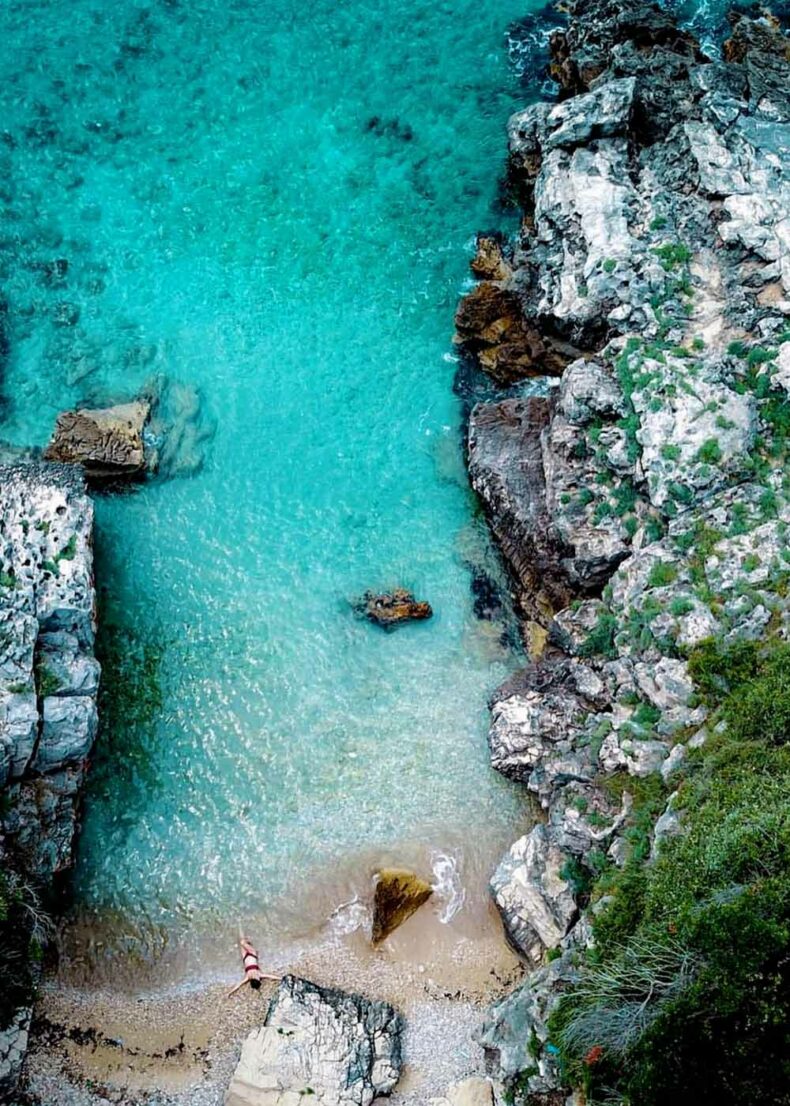 Be awed by Durmitor National Park

While it's easy to lose yourself in the Adriatic pleasures of the coast, you won't regret going north.
The UNESCO-protected Durmitor National Park is a grandiose kingdom of the outdoors.
With mountain peaks as high as 2523 metres (Bobotov Kuk), the biggest river canyon in Europe (Tara), 17 glacier lakes, and 39,000 hectares of glorious nature, it's an ultimate attraction to see.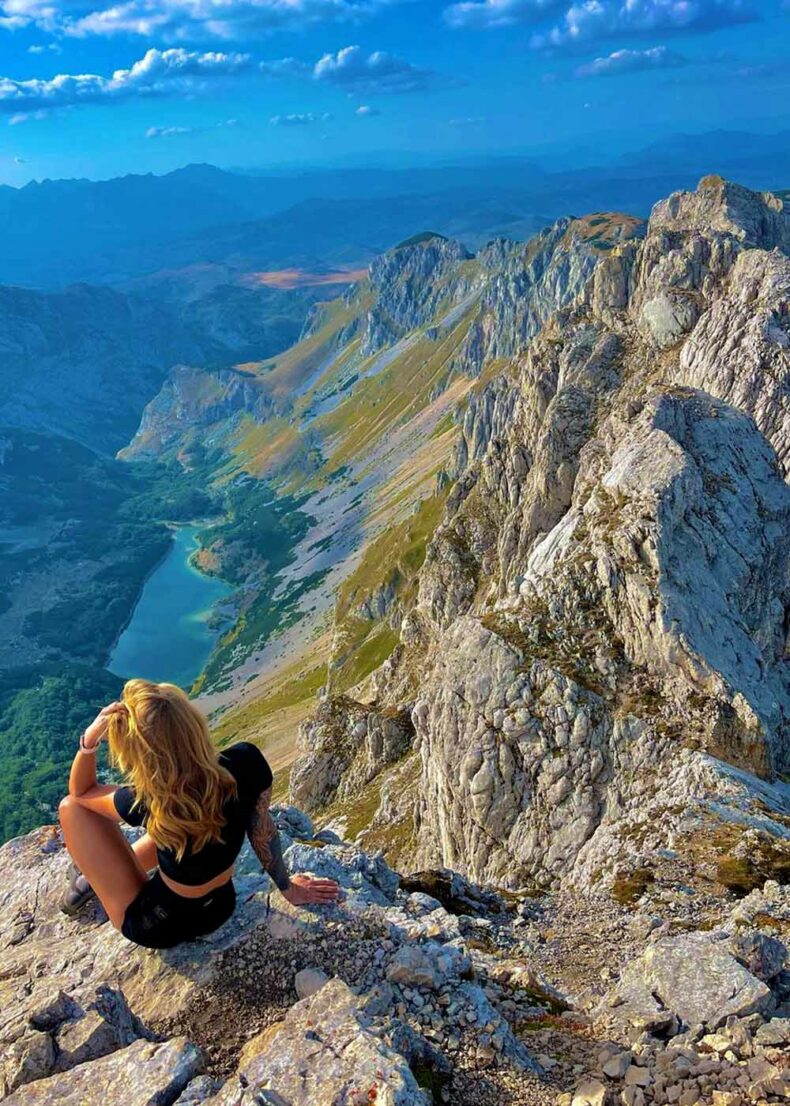 The list of activities and adventures you can embark on here is endless. Hiking, wildlife watching, canyon rafting, mountain biking, Alpine and Nordic skiing, camping – you name it.
While the majority of visitors visit Durmitor as an extra to their seaside leisure, it pays off to spend more than one day here to truly feel the grandeur of Montenegrin nature.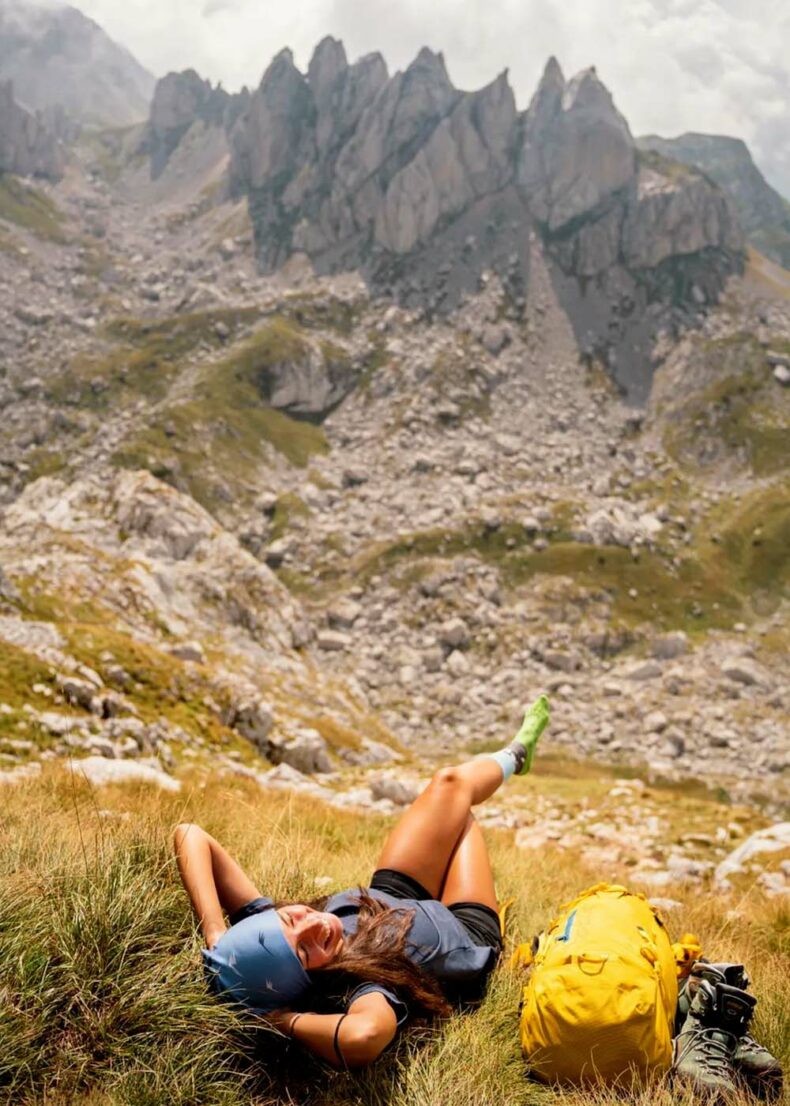 Discover the Montenegrin spirit at a festival
What's the best way to get acquainted with the lifestyle of a nation? A festival is a great excursion into local traditions.
Thankfully, Montenegro knows well how to party collectively. The celebrations here are very community-oriented, customs-honouring, and always include lots of local food to accompany the festivities.
The event programmes are quite colourful, and there's something for every season.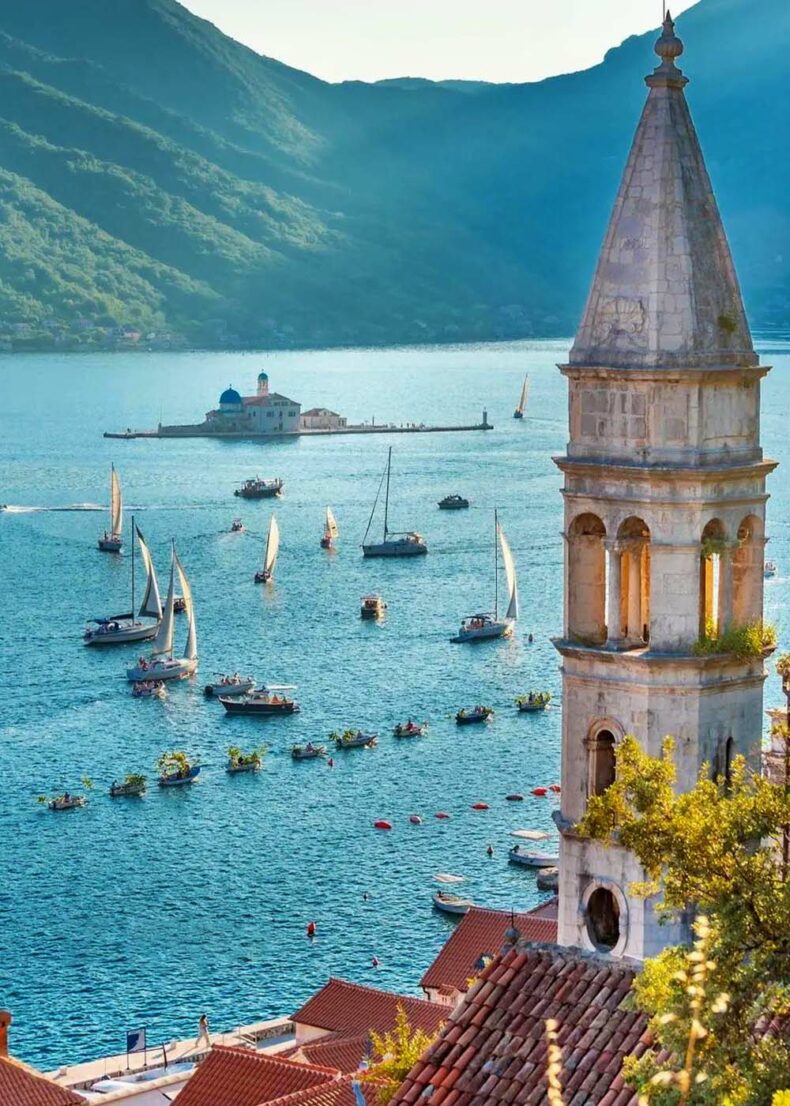 That said, summer is when cultural life really explodes in Montenegro.
July is for Fašinada in the town of Perast, with old ships cruising around the island of Our Lady of the Rock.
And don't miss the explosive Boka Night, which takes place in August in Kotor.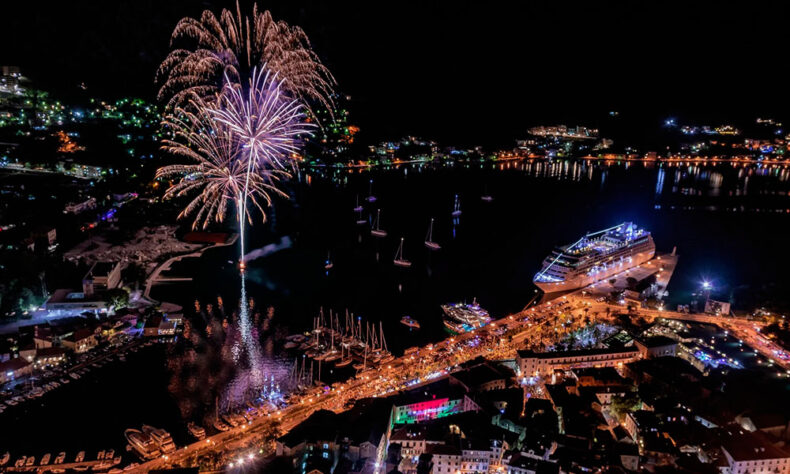 Try hearty local food

Montenegrin cuisine is an enticing melange of influences.
Seafood-heavy Adriatic recipes mingle with meaty and milky mountain flavours, and there's a place for Central European and Ottoman meals, too.
It's all yours to discover, with numerous restaurants, taverns, grill joints, fresh food markets, and fine-dining establishments happy to guide you through the world of Montenegrin flavours.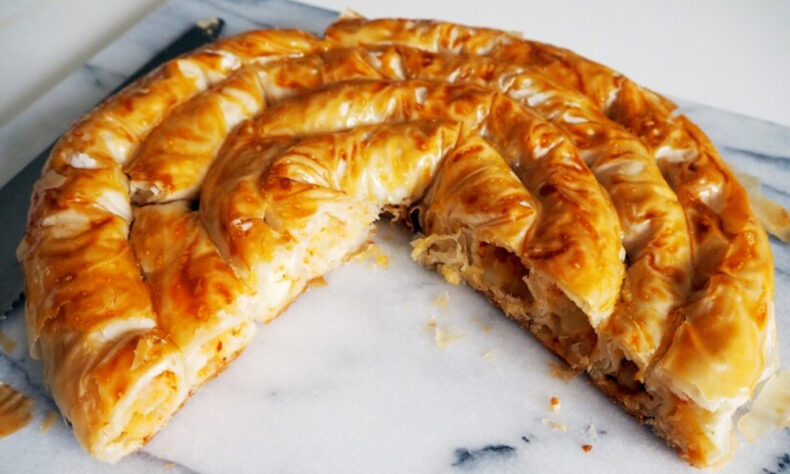 The grill is king in this country, and you have to try favourite local specialties such as ćevapi (grilled pieces of minced meat), ražnjići (Montenegro-style kebab), pljeskavica (a grilled patty), and squid.
Other must-tries include punjena paprika (stuffed pepper), đuveč (a ratatouille-like vegetable stew), and savoury burek pies.
It's exciting on the sweet front, as well, with all the baklavas, krofnes (donuts with various fillings), apple strudels, and krempitas (custard slices).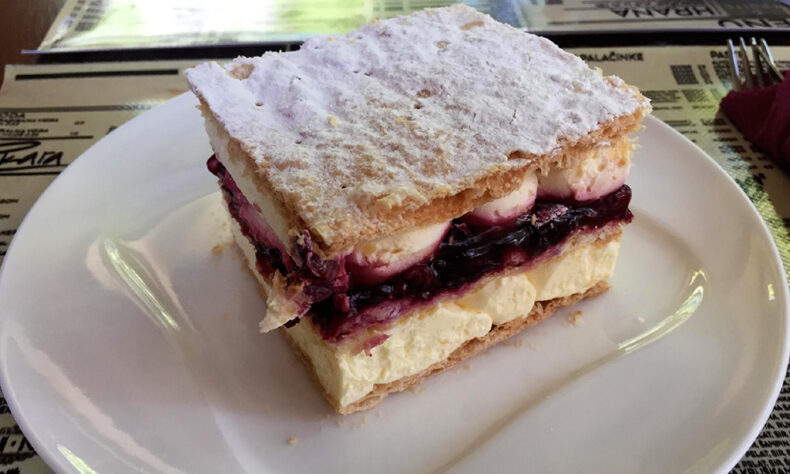 Take a tour of the stunning monasteries
Apart from being an Adriatic playground and an outdoor lover's paradise, Montenegro is also a land of wonderful monasteries, and you should certainly spare some time to discover their beauty.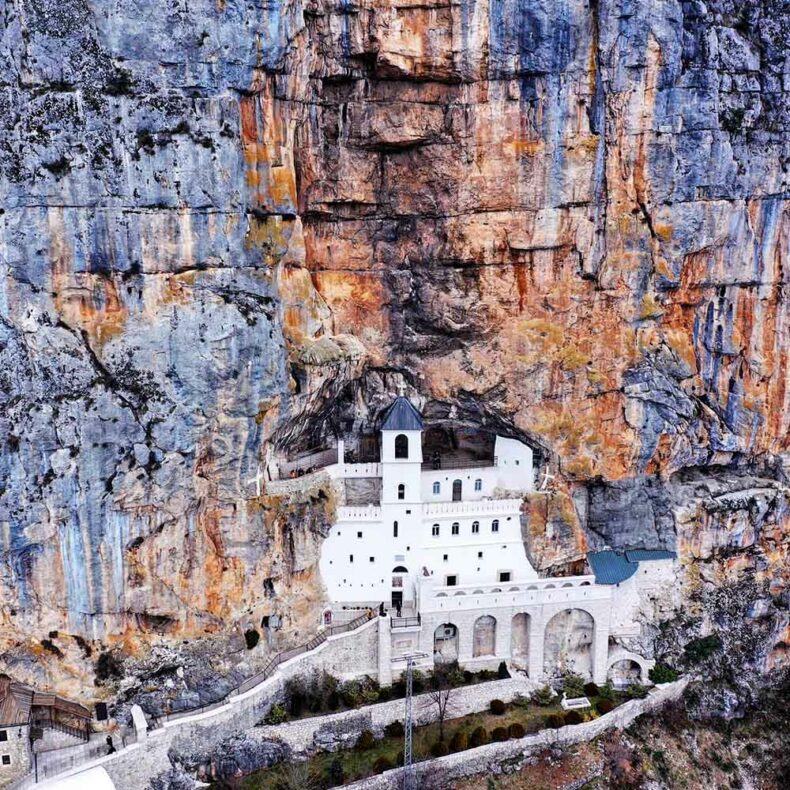 The most impressive of all is undoubtedly Ostrog Monastery.
Literally clinging to a vertical rock face, it looks like something out of Lord of the Rings lore, an almost impossible feat of human construction.
Another curiously located religious building is the picturesque 12th-century Saint George Benedictine monastery on an islet in the Bay of Kotor.
Right next to it is the island called Our Lady of the Rocks, which has a church of its own.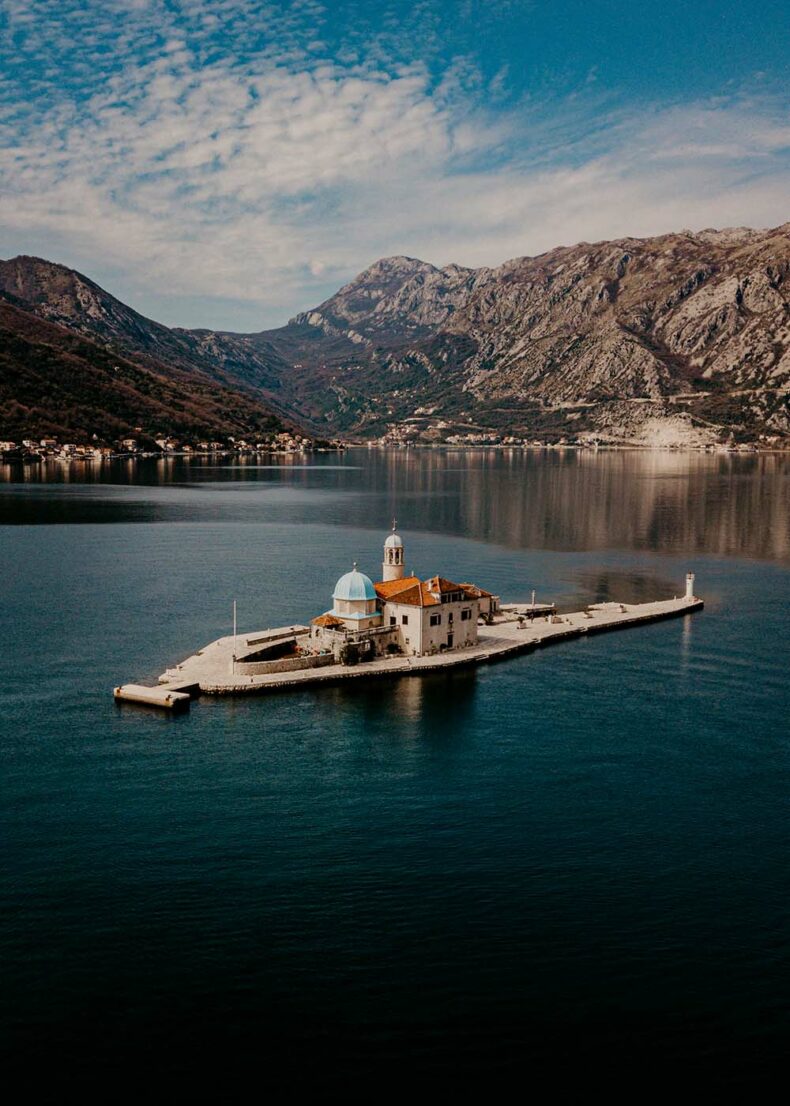 Finally, be sure to visit the glorious Cetinje Monastery, one of the most prominent religious structures in the country.
Uncover the expansive Skadar Lake
Just when you think Montenegro is already immensely diverse for its size, you find out that there's also a lake to explore.
And not just any old lake, but the largest one in the whole of southern Europe.
Less than eight kilometres from the Adriatic Sea, it makes for a great day trip if you're staying on the coast.
Boasting colourful flora and fauna, spectacular views, and a plethora of outdoor activities, Skadar Lake is a must-see.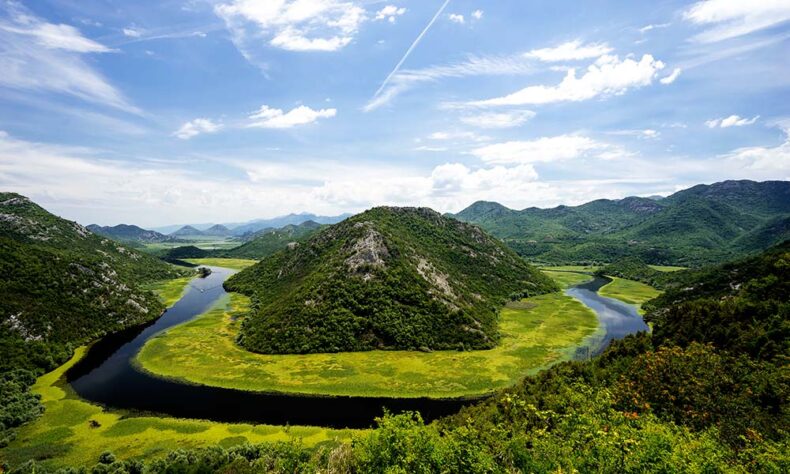 Kayak through its calm waters, witness the Instagrammable horseshoe-like landscape at Pavlova Strana Viewpoint, and have a meal at a restaurant in one of the quaint lakeside villages.
Don't miss the wine, either. Skadar Lake Wine Region is a fast-growing area that holds lots of flavourful surprises for oenophiles.
You'll find a great selection of wineries, an abundance of tasting tours, and lots of open-air terraces with a view.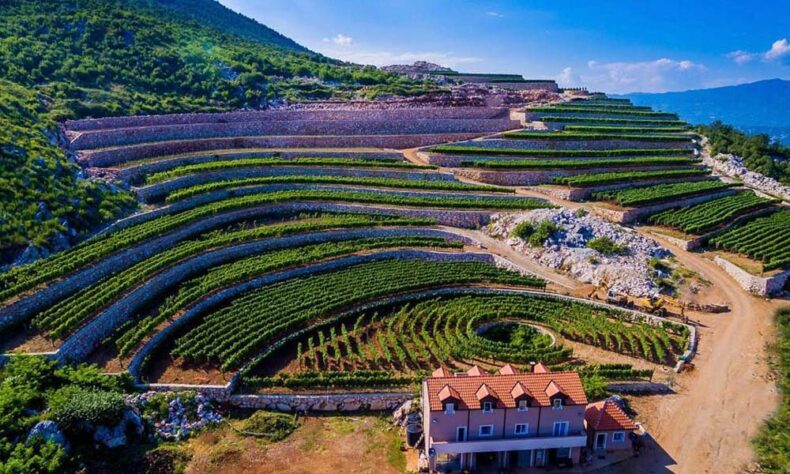 Text by Pavlo Fedykovych