Rising above the green shores of the mighty Bosphorus, with countless minarets, enticing palaces, beautiful parks, gargantuan bridges, and ancient fortresses, Istanbul is an absolutely irresistible destination.
The flavours here are crazy good, the city life is uber-energetic, and the food scene is fantastically diverse.
It's a bucket-list destination that's sure to keep your full attention and provide the unparalleled atmosphere that only a place where two continents meet can possess.
Here are a few things you should definitely do while in Istanbul.
Admire Old World grandeur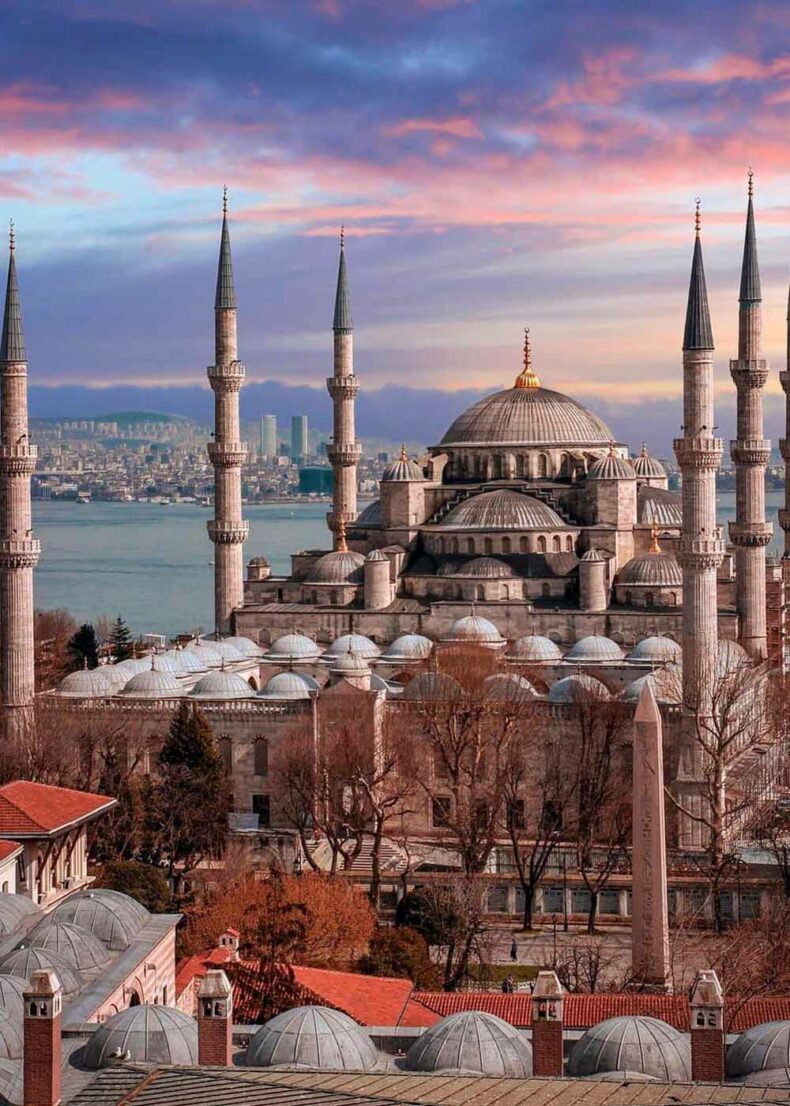 Everyone starts in Sultanahmet. Having this district as a base allows you to comfortably discover all the ancient wonders that Istanbul is famous for.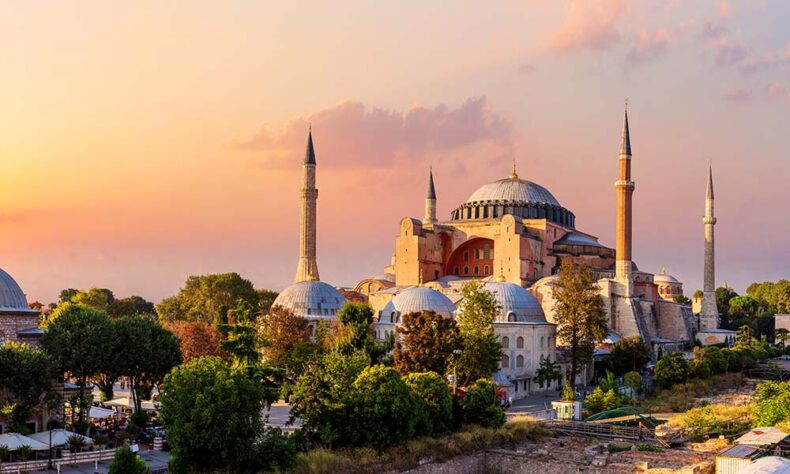 The musts are well-known. The Hagia Sophia, built in the 6th century, will take your breath away with its magnificent frescoed interior that has amazed travellers for centuries.
Another stunning religious building, the grandiose Blue Mosque, stands right opposite the Sophia and is named for the azure tiles inside.
Proceed further to witness Sultanahmet Square, the site of a former Byzantine hippodrome with two ancient Egyptian obelisks in the middle.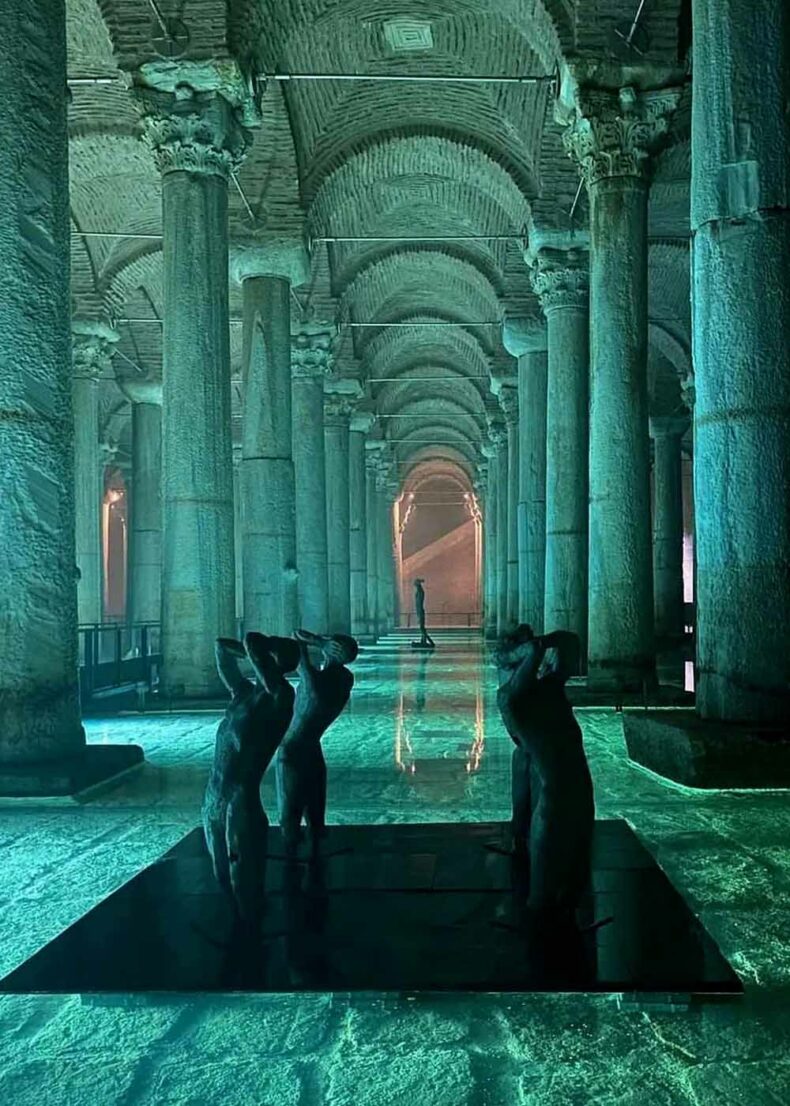 And you can't miss the Basilica Cistern, a colossal old subterranean space for water storage.
Be mesmerised by Topkapı Palace
You're guaranteed to exclaim 'wow' in every hall you enter at fantastic Topkapı, which used to be the main palace of the Ottoman sultans.
A UNESCO-protected site, it gives you a peek into the sumptuous life of the Ottoman court and takes you through the spectacular gold-clad interiors, administrative buildings, and private rooms.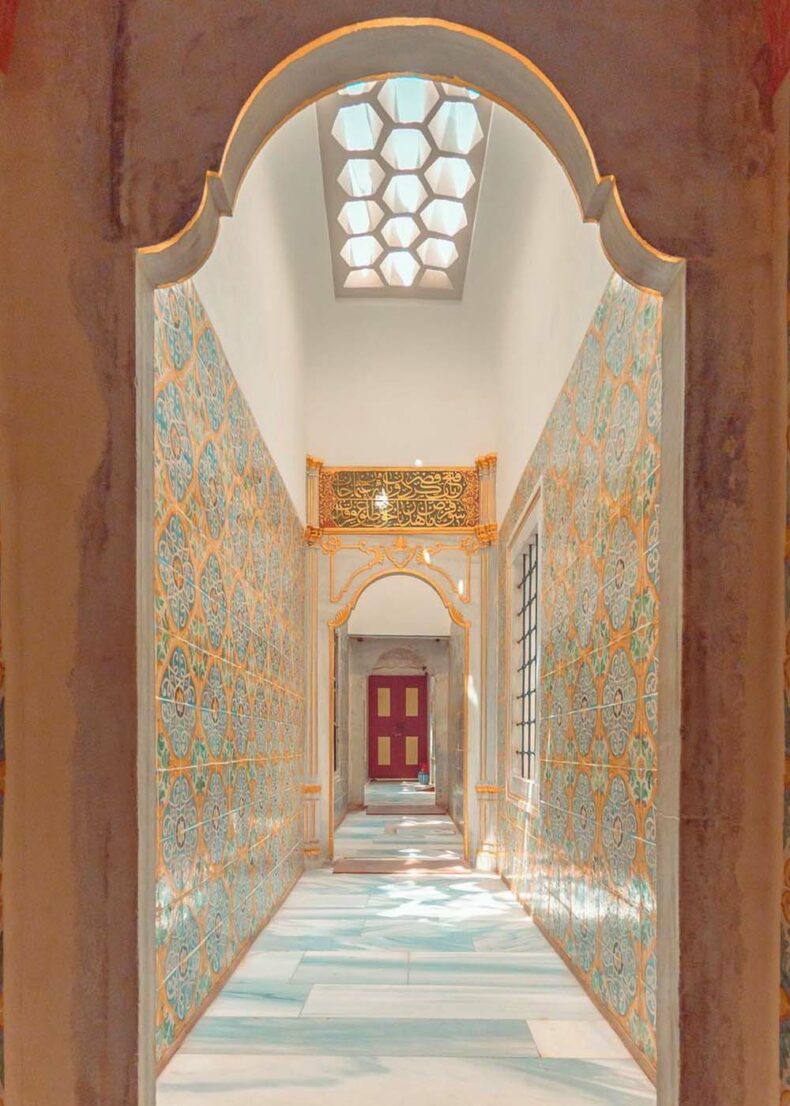 One of the most popular parts of the complex is the Imperial Harem – a designated part of the palace reserved for the sultan's wives, slaves, and concubines.
The stories that these modest, strict rooms and corridors can tell are inexhaustible, so be sure to take a guide to hear the most interesting ones.
The tumultuous harem life was fictionalised in a Turkish hit television series called Magnificent Century.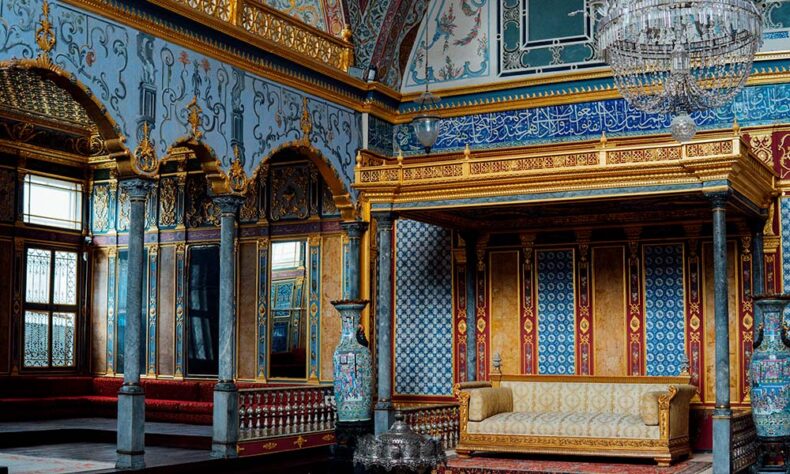 Lose yourself in the Grand Bazaar

It's quite hard to describe the glorious Grand Bazaar of Istanbul. A shopping city-within-the-city founded in 1455, it's home to more than 4000 shops located along 61 covered streets that contain everything from mosques and hammams to mausoleums, fountains, and cafés.
Entering the Grand Bazaar through one of the old gates, you're greeted by a non-stop buzz, a sea of genuine (and fake) carpets, colourful lanterns, kitsch souvenirs, traditional robes, clothing boutiques, and antique stores.
Whether or not you end up buying something, this covered market full of character and magic is an obligatory visit.
Feel medieval vibes in Galata

The crown jewel of Istanbul, the Romanesque-style Galata Tower built by the Genoese is an immediately recognisable symbol of the city. It's a defining point of the elegant neighbourhood of the same name that is situated along the Golden Horn inlet.
The Galata district is formed by an exciting blend of palatial buildings, winding streets, concealed stairs, and remains of Genoese architecture.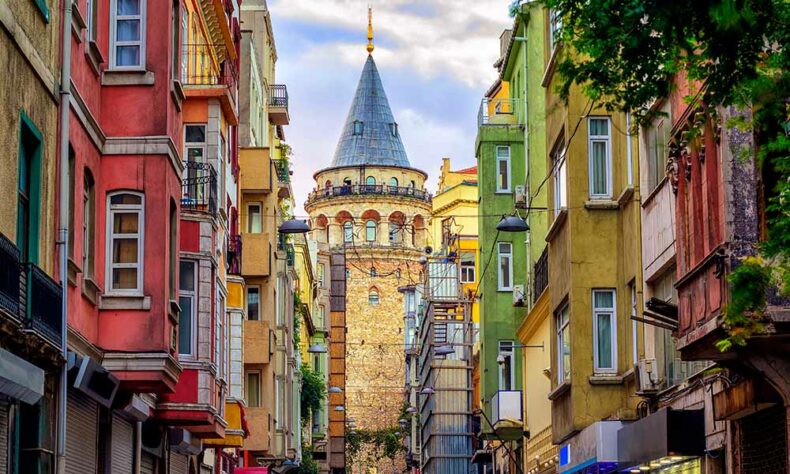 Galata is connected to Sultanahmet by the Galata Bridge, which is famous for the seafood restaurants that dot its lower deck and provide an unobstructed view of the Bosporus and Golden Horn.
Head to the top of Galata Tower for a fantastic panorama of the city, visit Salt Galata for modern art, and try balık ekmek – a sandwich filled with fried fish and vegetables that's a popular local snack.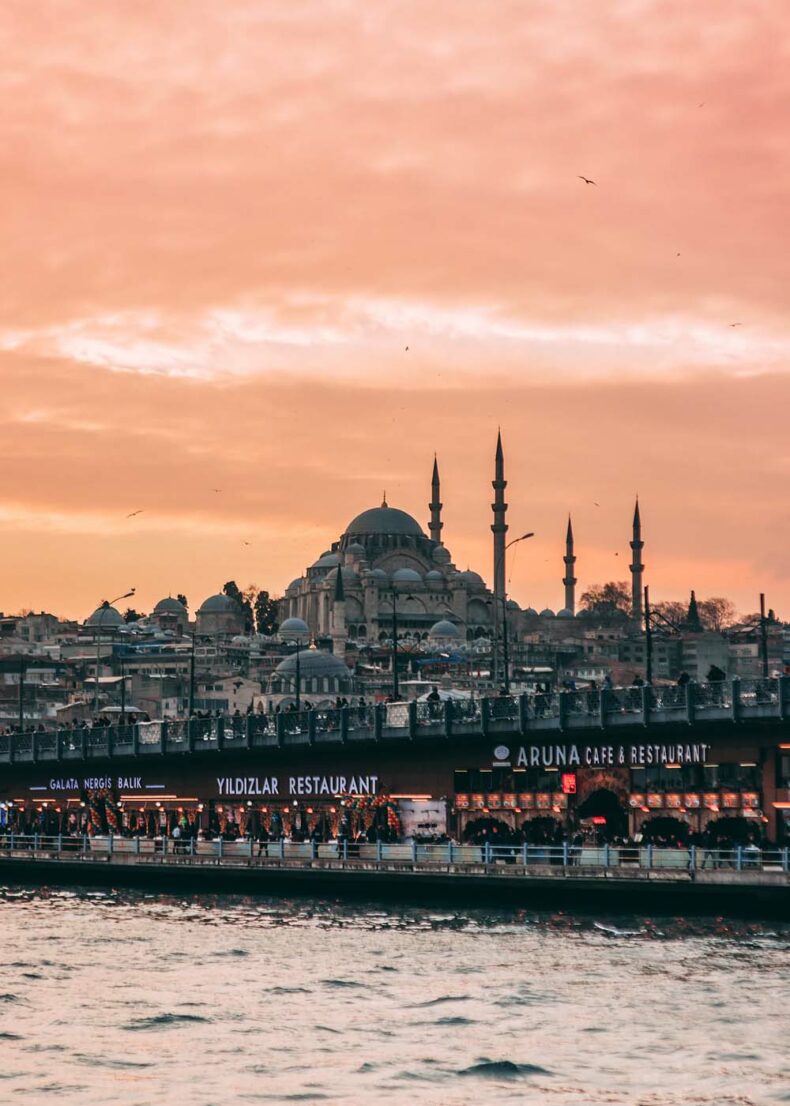 Stroll the city's most famous street
İstiklal Avenue is not for the faint-hearted. It's here that you can feel the true scale of Istanbul, a city of 16 million inhabitants. To put it into perspective, that's like the populations of all three Baltic countries combined plus ten million people more.
İstiklal is the heart of this city, an avenue where you'll find world-famous shopping brands, an endless supply of restaurants, plenty of magnificent palaces, and a series of mosques and churches neighbouring each other.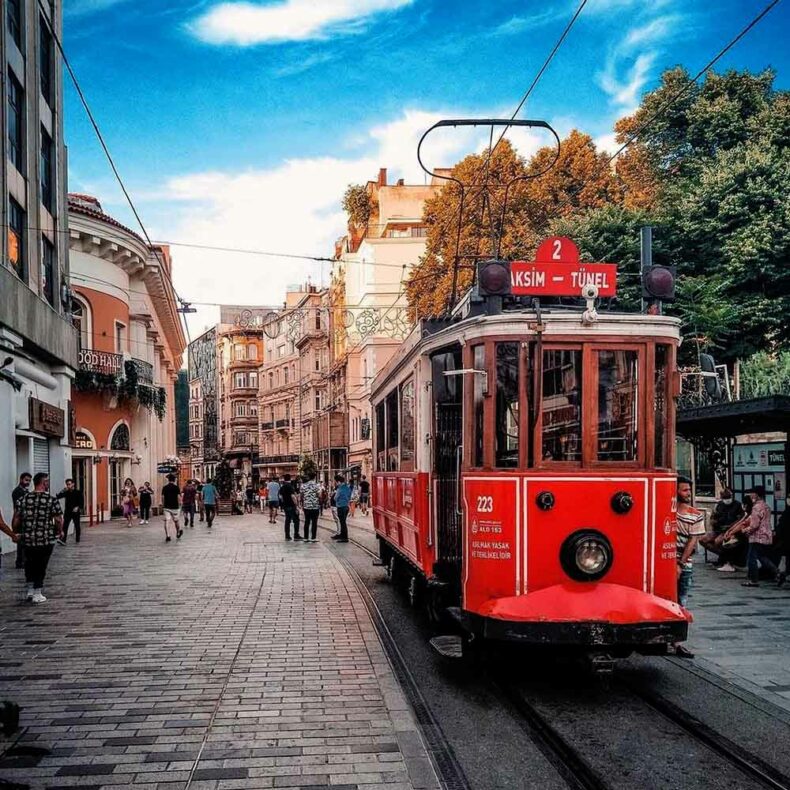 While on İstiklal, take a peek inside the elegant Çiçek Pasajı, see the stunning Church of St. Anthony of Padua, and visit the historic Pera Museum.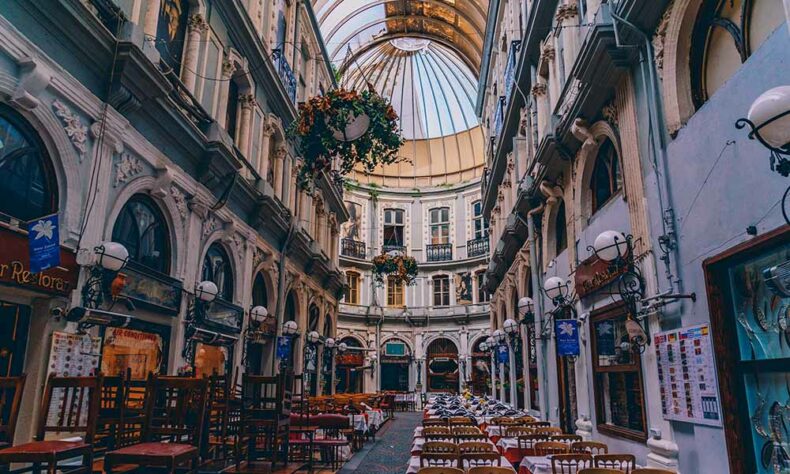 Have breakfast, the Turkish way
For culinary buffs, Istanbul is a gift that keeps on giving.
Once you've started exploring the local food, you simply can't stop. Turkish breakfast, or kahvaltı, is a decadent dream and a unique culinary concept.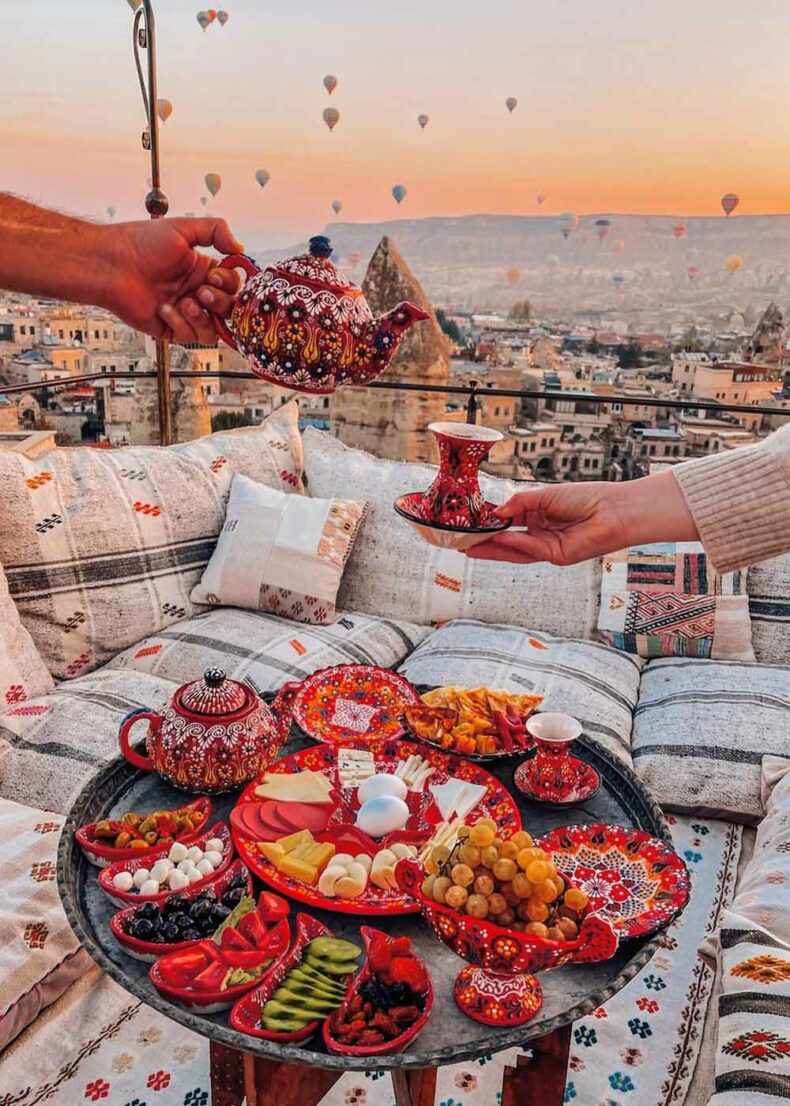 It traditionally consists of a variety of cheeses, butter, olives, fresh vegetables, local breads, kaymak cream, and more, all accompanied by tea.
Essentially, the sky is the limit when it comes to Turkish breakfast; some places serve it with more than 20 different snacks and dips. And it never hurts to have breakfast with a view of the Bosporus – the ultimate Istanbul moment.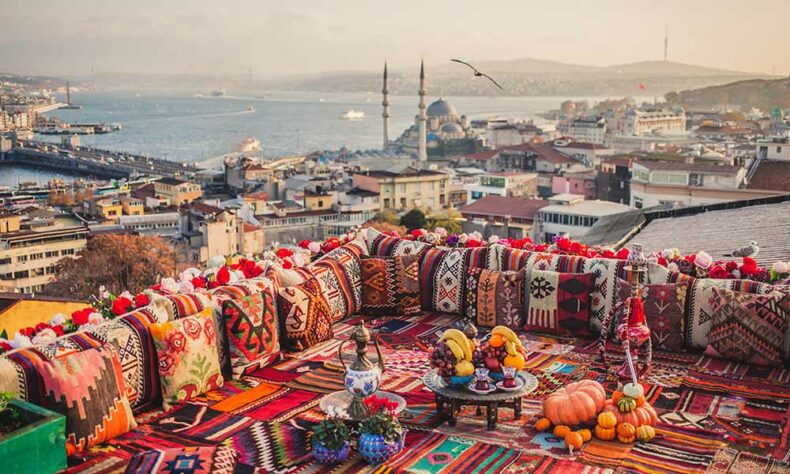 Take a ferry to the Asian side
A visit to Istanbul isn't complete without a ferry ride, which is an extremely affordable and scenic way to get the finest panoramas of the city.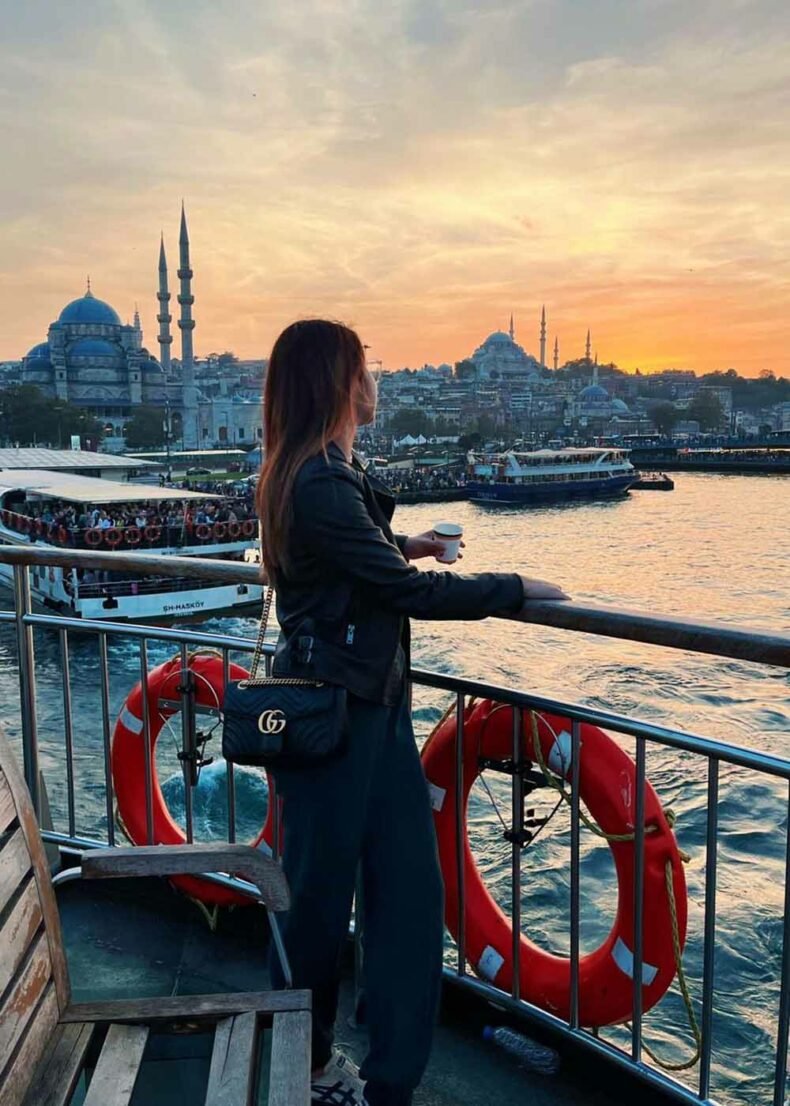 For starters, the best route is a trip from Karaköy to Kadıköy. You'll get an amazing view of the medieval Maiden's Tower on a tiny islet, the districts of Galata and Sultanahmet, the grandiose 15th of July Martyrs Bridge (Bosphorus Bridge), and the intricately designed Haydarpasa Train Station.
Also, you'll arrive in Kadıköy, an electric neighbourhood on the Asian side with a fantastic choice of restaurants, bars, street food stands, coffee shops, and hip stores.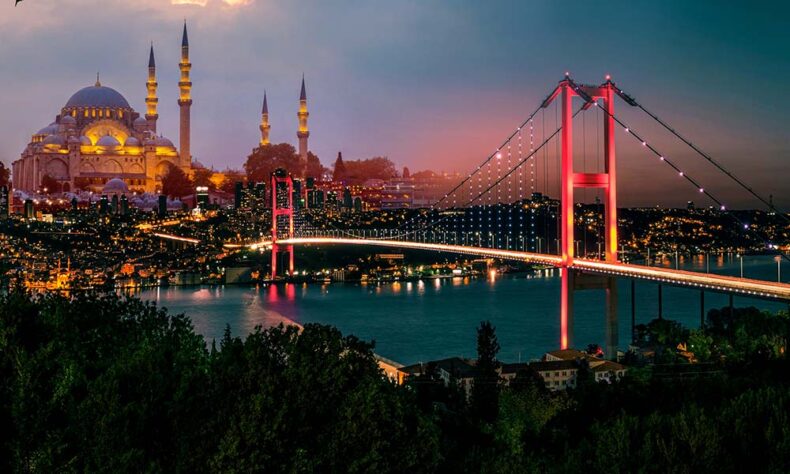 Indulge in the street food
Istanbul's street food scene might well be the most rewarding and diverse on Earth.
Begin with simit, the Turkish answer to a bagel, with a rounded shape and sesame seeds on top. Enjoy it with strong black coffee or aromatic çay (tea) served in tulip-shaped glasses.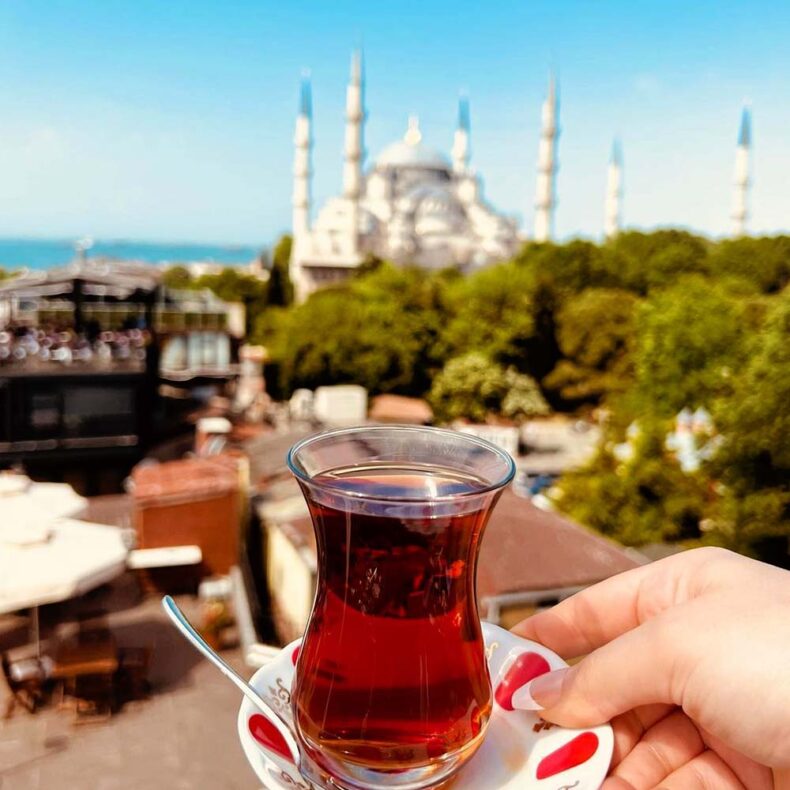 Then you've got such street food superstars as köfte (a type of meatball), pilav (sautéd rice with butter and various toppings), kumpir (a stuffed baked potato), midye tava (fried mussels), and gözleme (a stuffed turnover pastry).
There are also as many types of döner kebab as you can possibly imagine – the world-famous Turkish export simply tastes best in Istanbul.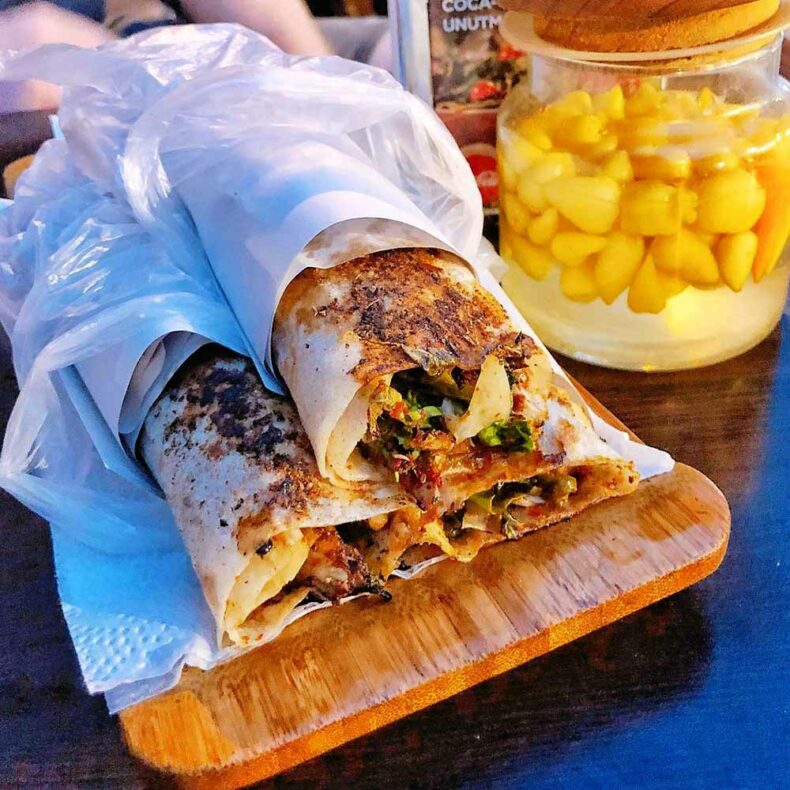 As for dessert, you've got tons of fantastic choices, including baklava (layered pastry), sütlaç (rice pudding), kadaif (sweet pastry with finely shredded phyllo dough), and helva (thick, sweet paste), among a myriad of other delights.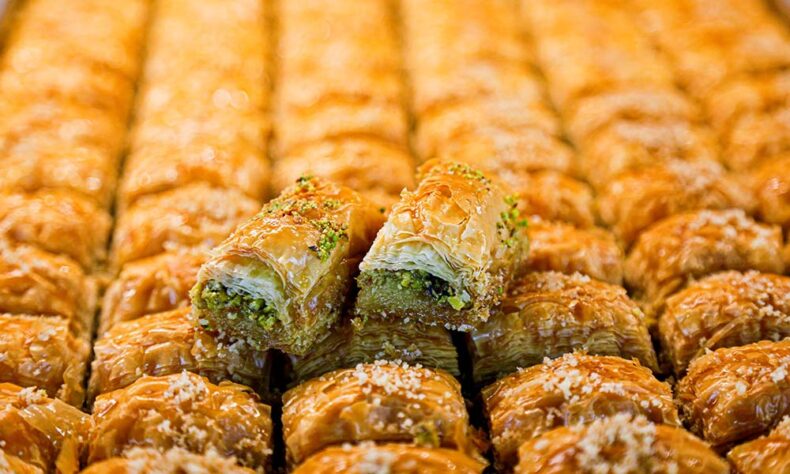 Text by Pavlo Fedykovych