Some cities have food and dining traditions that date back centuries, while others are just discovering how their heritage can be adjusted and celebrated in the modern day.
When it comes to already-famous food capitals such as Madrid, it's all about innovation, fusions of cuisines, and avantgarde chefs and venues.
Scandinavia has put forward the New Nordic Cuisine, proving that harsh weather and long winters are not an obstacle in creating a unique dining culture.
And then there are places like Tbilisi, which have produced wonderful food for centuries but have somehow remained under the radar.
No matter whether you prefer casual dining, high-end tasting menus, or wandering around markets and food halls, you're in for a treat.
Tbilisi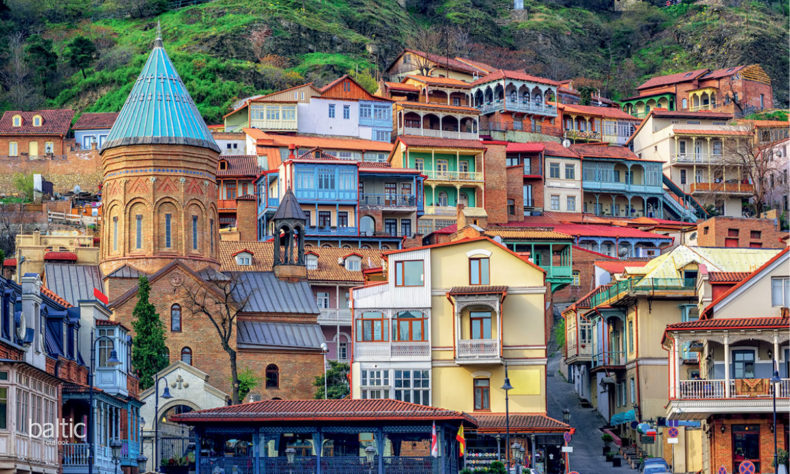 Even though khinkali, khachapuri, and wine from kvevri clay jars are nothing new for people from the Baltics, most of the world has remained in the dark regarding Georgian food.
That might be coming to an end. 'The greatest gastronomic secret has been let out of the bag,' wrote CNN in 2020 as good Georgian restaurants began popping up in New York and other trend-setting cities. The cuisine is starting to gain some serious momentum elsewhere as well.
So for those who like to brag 'I loved it before everyone else did,' this might be the last moment to get to know Georgian foods and wines.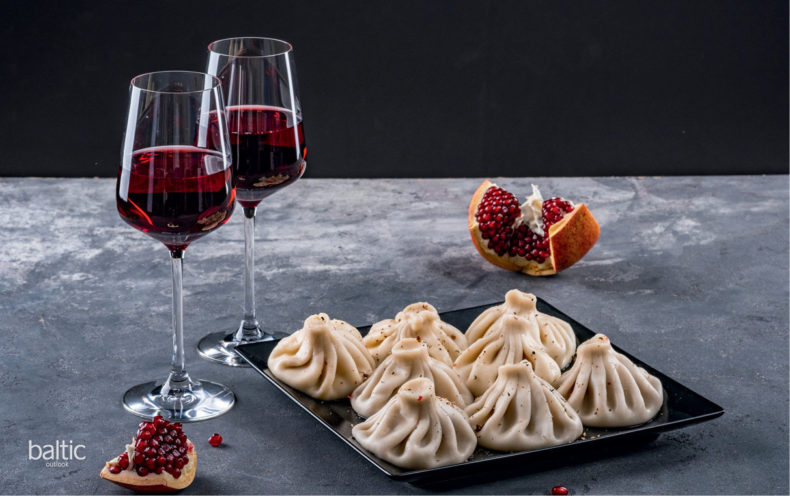 For the ultimate crash course in what this nation loves to eat, be sure to try the meat or cheese dumplings (khinkali), the bean soup (lobio), bean pastries (lobiani), meat skewers (mtsvadi), and minced vegetables (pkhali).
Or just trust whatever each restaurant or host suggests – great food can be found literally everywhere in Georgia.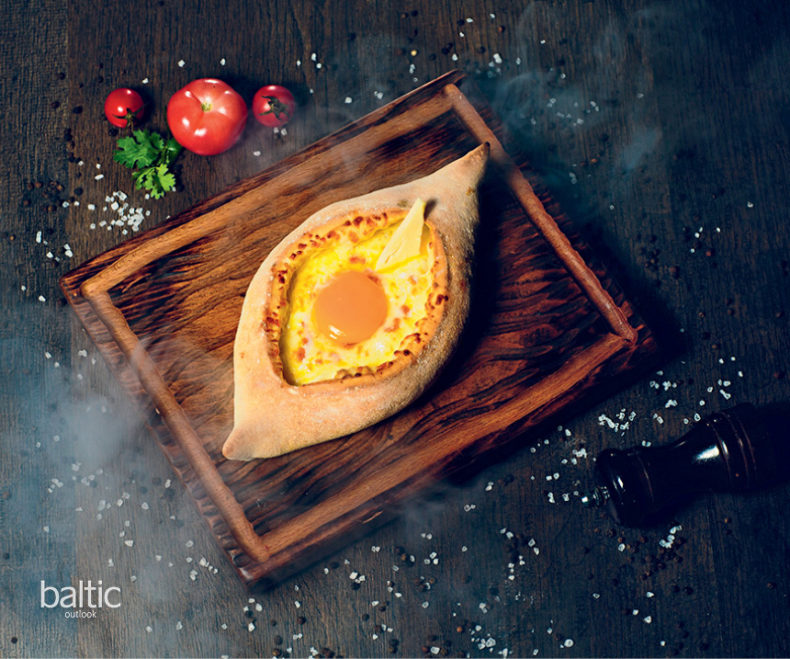 One of the top spots in Tbilisi for both locals and tourists is Wine Factory N1, a former factory and wine cellar turned into a modern restaurant, bar, shop, and overall party complex.
This is a great place to try different foods, have Georgian wine as well as cocktails, and meet the hip party crowd of Tbilisi.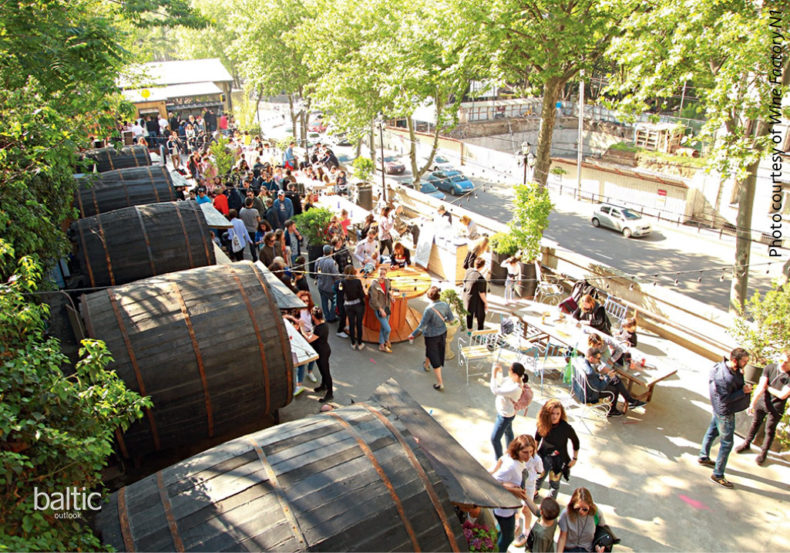 If you crave authenticity and tradition, there are a few places give special attention to 'true', historical Georgian recipes.
For example, the dishes served at Barbestan are all made according to the recipes in legendary writer and chef Barbare Jorjadze's original cookbook from the 19th century. Jorjadze was a poet, playwright, and essayist and was also considered Georgia's first feminist.
In 1874, she published Complete Cuisine, a cookbook that described not just traditional recipes but also Georgian culture and identity and the art of table setting, hosting, and fine dining.
Today, many of the recipes in this book are considered standard practice for the preparation of traditional Georgian dishes.
Bergen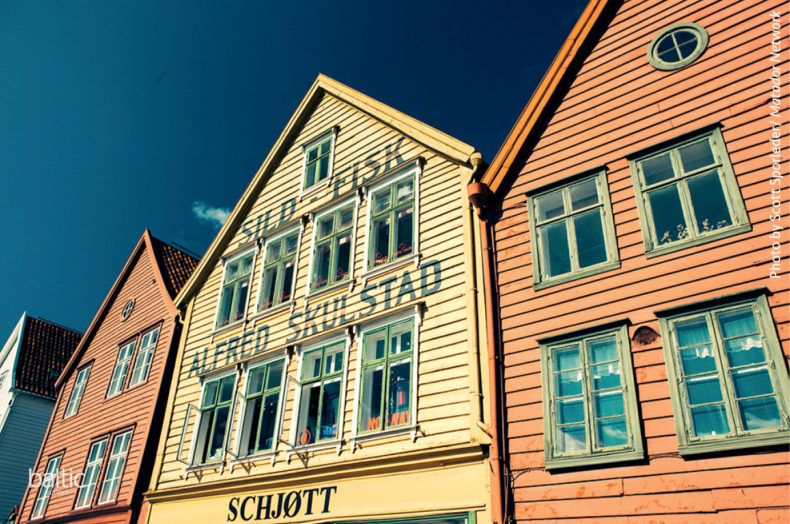 Bergen's gastronomic success is based on its location by the sea, surrounded by fjords and mountains.
Fresh seafood is found here in abundance, and some of Norway's best seafood restaurants are located in this city that also boasts some UNESCO World Heritage Sites, the home of the famous Norwegian composer Edvard Grieg, and ultra-fresh air that only nearby fjords and mountains can provide.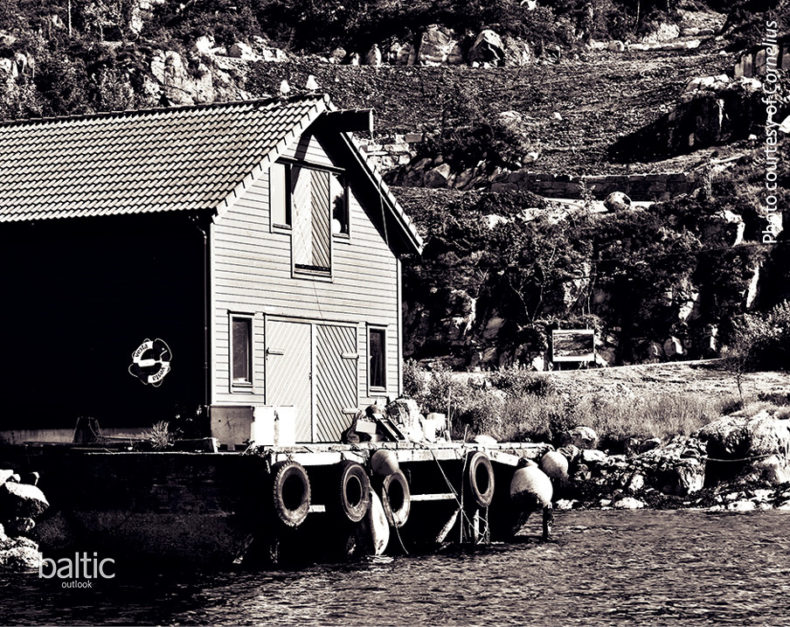 Getting a table at Cornelius takes a bit more than just a reservation. The restaurant is located on the island of Holmen right outside Bergen, and seafood enthusiasts start their gastronomic journey with a 25-minute boat ride before even getting to the menu.
The boat leaves from Bryggen Wharf, a UNESCO World Heritage Site right in the city centre. On its Meteorological Menu, which is inspired by the weather and the catch of the day, Cornelius serves the very freshest seafood.
On sunny summer days, the restaurant opens the sliding door, sets up tables outside by the water, and the menu is breezy and light.
On days when the weather is harsher, dining takes place indoors, and guests are offered a menu with stronger flavours and a cosy atmosphere with candles and a fire in the fireplace.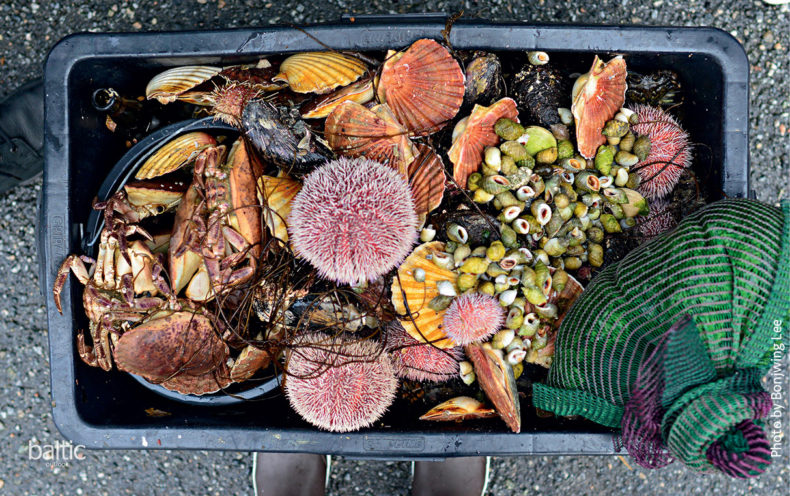 If you want to experience the rawness and riches of what the fjords can provide, head to the Fish Market in downtown Bergen.
As with many modern markets, you'll find fresh produce to take with you as well as little bars and restaurants that prepare whatever is available at the market that day.
Sit down at the Fjellskål restaurant to enjoy world-class Norwegian seafood and purchase some to go, too.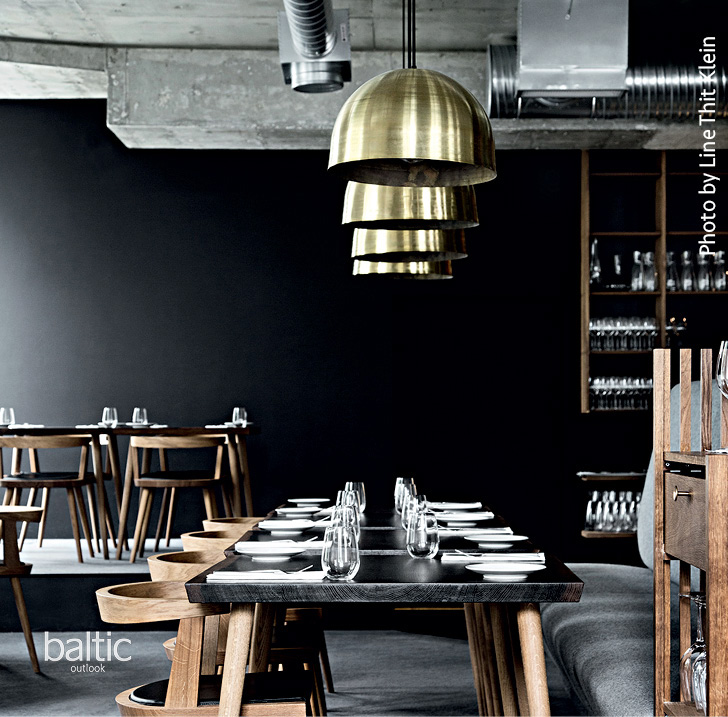 'Neo-fjordic' is the name of the cuisine presented at ​​Lysverket by chef Christopher Haatuft, who is appreciated and admired for his creativity and style.
You'll find meat and vegetable dishes on the menu, but as with everything in Bergen, you're really coming for the seafood.
There's an à la carte menu as well as tasting menus that are, of course, seasonal and based on whatever is the freshest from the fjords.
The bar offers original cocktails with homemade syrups and juices and a wide selection of local craft beer to enhance your hyper-Nordic experience.
Madrid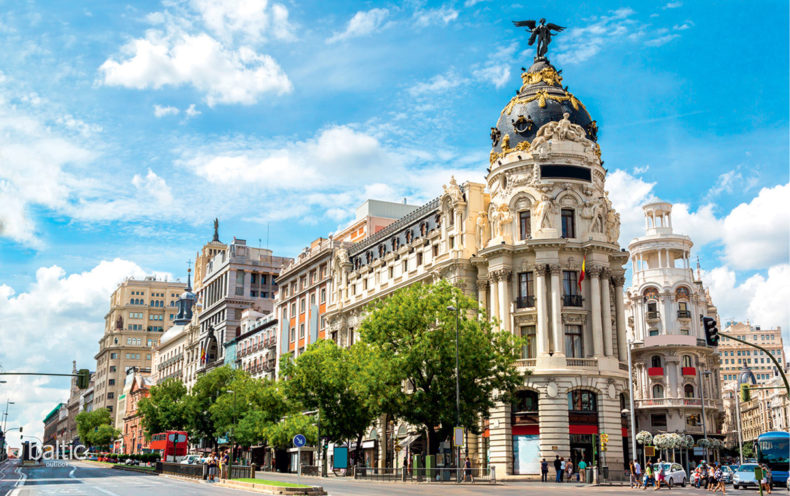 Spain is rich with amazing fruits, vegetables, seafood, meats, olive oil, and wine.
If other cuisines focus on methods for preparing food, Spanish food is all about the ingredients themselves and preserving as much of their natural flavour as possible.
A real gift to the world is Spanish tapas – small dishes served with wine or other beverages that let you try many different things in one meal.
And there's no shortage of tapas bars in Madrid.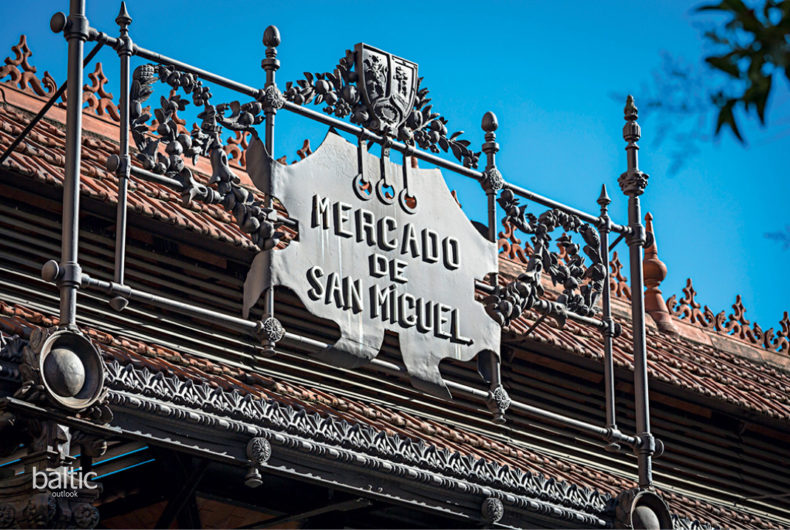 If you're a fan of food halls (and who isn't, really?), you'll find Mercado de San Miguel on every list of the best food halls in Europe.
Nicknamed the 'monument to Spanish cuisine', this place brings tears of joy to a food lover's heart.
After taking inspiration from the Mercado de San Miguel, the street-food adventure continues at StreetXO, where avantgarde chef Dabiz Muñoz (who's associated with the world-famous DiverXO, a holder of three Michelin stars) creates Asian-European inspired meals made with local ingredients.
Visitors need to be adventurous, flexible, and determined – no reservations are accepted at StreetXO and the queues start forming 30 minutes prior to opening.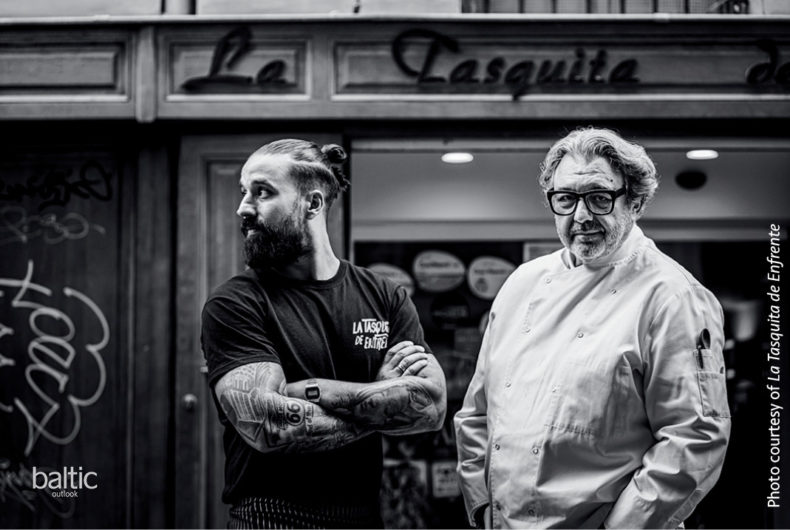 For classic Spanish-style tapas, head over to La Tasquita de Enfrente.
With no more than three ingredients per dish, this restaurant pays homage to the freshest produce and local suppliers who have been working with the restaurant for more than 30 years.
Of course, the menu changes seasonally, so it's difficult to pinpoint any must-try dishes. But if you're lucky, you'll get to try the chef's famous Russian salad based on the Olivier salad recipe but with an unusual Spanish twist.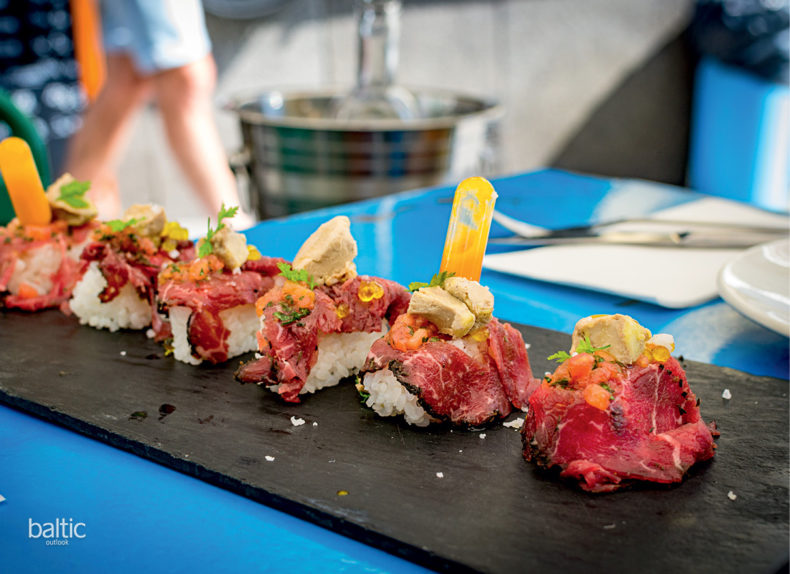 For a completely new experience, try to get a reservation at Coque. This widely acclaimed restaurant boasts two Michelin stars and has been on the local restaurant scene for 40 years now.
It recently moved to a new dream location that includes a wine cellar, a bar, and a dining room – all of which the diners get to experience as the journey of the meal takes them to different rooms, thus letting them experience each dish in a different atmosphere.
Copenhagen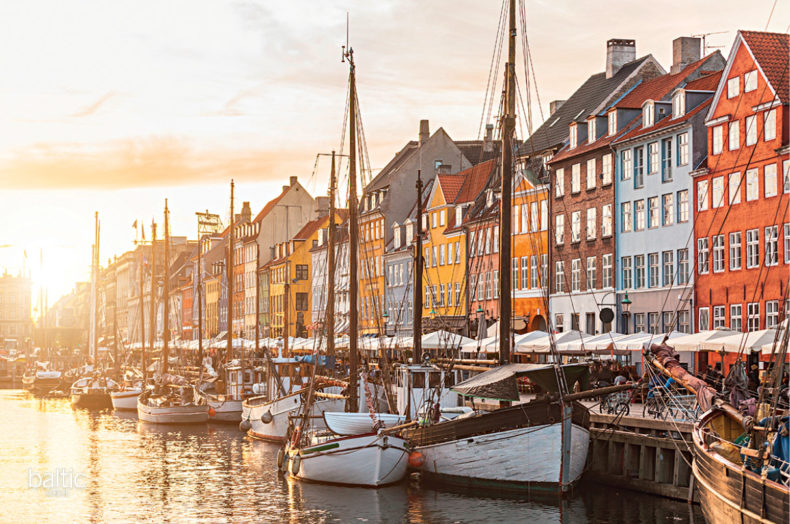 Twenty years ago few people would have called Copenhagen, or any Nordic city, a food destination. That changed drastically thanks to the phenomenon known as Noma, the world's best restaurant.
This restaurant not only put Copenhagen on the map like never before, it also had an undeniable butterfly effect on the city's food scene.
Today, you can find all kinds of wonders in Copenhagen thanks to the demand created by adventurous food travellers as well as former Noma staff experimenting on their own.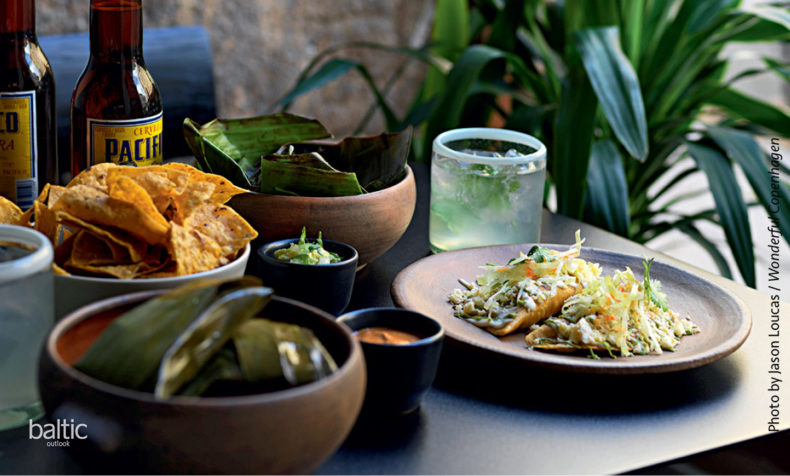 The best place to start when exploring a local cuisine is always the market.
The creators of Torvehallerne fully understood that when creating this space by mixing fresh produce stands with bars and restaurants. Even here you can find a bit of the Noma legacy.
Hija de Sanchez is a Mexican street-food stand created by former Noma pastry chef Rosio Sanchez.
The taqueria was inspired by Mexico's outdoor markets and imports the best ingredients from Mexico's famous culinary region of Oaxaca. Sanchez has opened a few other locations around the city (there's the Sanchez restaurant in Vesterbro and Hija de Sanchez Cantina in Nordhavn) that are all worth a visit. Her Torvehallerne stand is open in spring and summer.
Nearby, the recently opened Rørt offers different versions of the traditional Danish open sandwiches called smørrebrød.
Only a handful of Thai restaurants in Europe can boast a Michelin star, and Kiin Kiin is among them.
It offer a few different types of tasting menus, all made with fresh and local produce, thus creating a unique Thai-Danish fusion.
Kiin Kiin has taken Copenhagen by storm and features several different locations and concepts throughout the city.
For added excitement, food lovers have to find the location by following the Kiin Kiin food truck on Instagram.
Book your tickets to Copenhagen
Read more about authentic travel experiences in Baltic Outlook.
Text by Nadīna Elekse