Dreaming of the beach, but it's cold and rainy outside?
Some destinations have sun year-round, and that's exactly where you should be to profit from a balmy sea breeze, sip cocktails at a tiki bar, wiggle your toes in the warm sand, and simply enjoy the beachside life.
Agadir, Morocco
Magical surf haven
The beach is wide and glorious in Agadir. The Atlantic Ocean hugs this Moroccan port town and creates a stunning backdrop for your holiday.
Although it's the fifth-largest city in the country, Agadir is relatively calm and laid-back and feels worlds away from the chaos of Marrakesh and the buzz of Casablanca.
In 1960, large chunks of Agadir, including the old medina, were destroyed in an earthquake and Morocco had to rebuild it from scratch, so it's also a completely new city.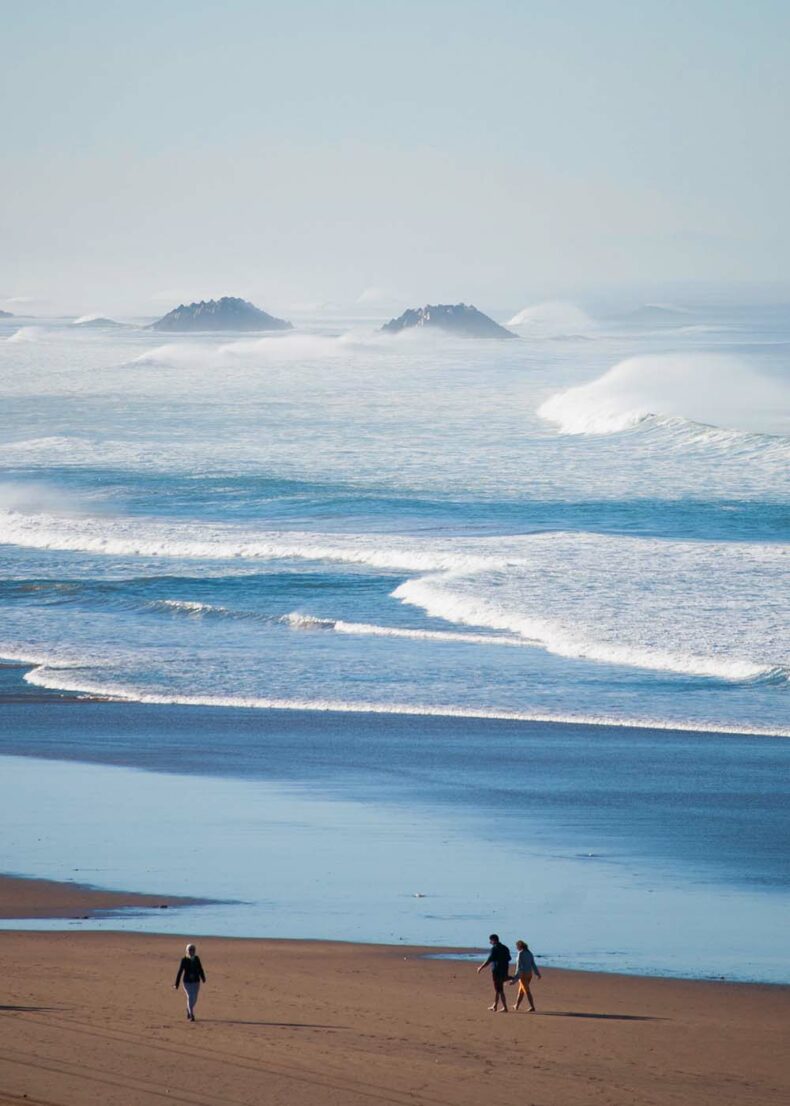 The oceanside promenade is the place to be. The boardwalk is a microcosm of kitschy fast food joints, traditional souk market stalls, street vendors, and luxurious restaurants serving delightful Moroccan cuisine.
Every morning the sun loungers are placed out on the sand, the umbrellas open, and another sunny day begins.
In fact, it's very rare to have a cloudy day here; even in winter the temperature usually doesn't fall below 20 degrees Celsius.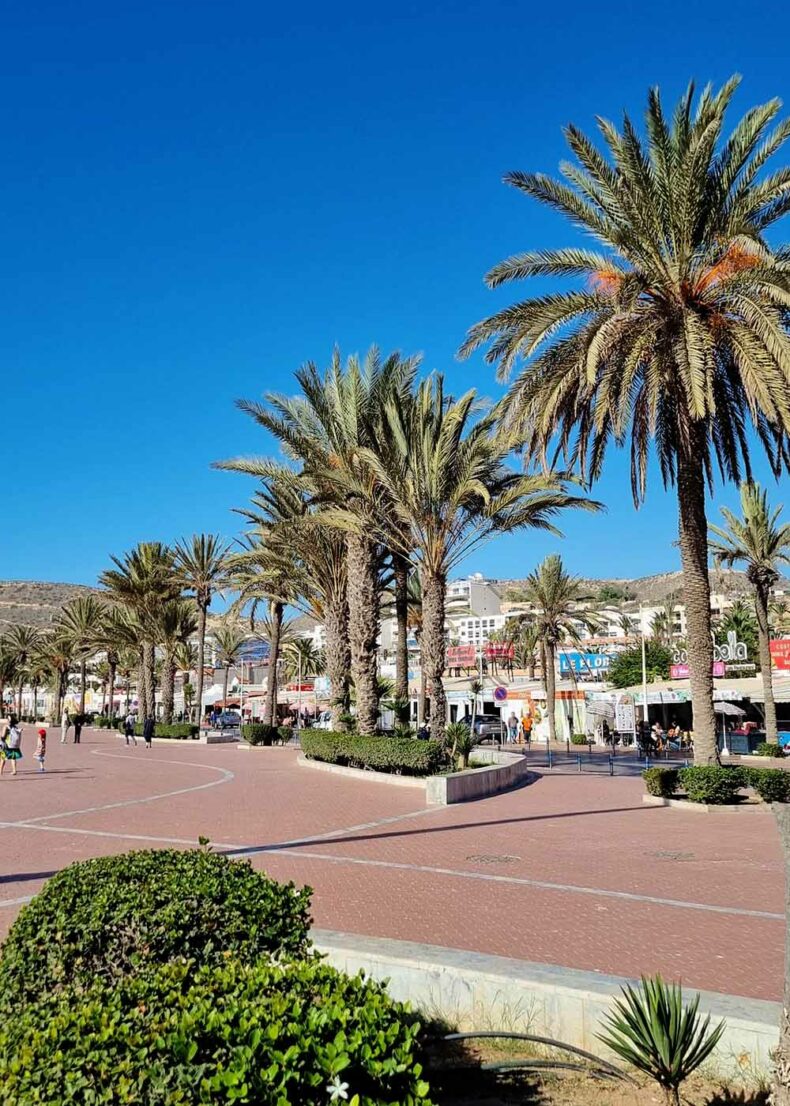 Whether you're coming to Agadir for a lazy holiday or an active retreat, there are many awesome things to do.
Make sure to take the cable car up to the remains of the ancient Kasbah (fortress) for a spectacular bird's-eye view of the city and the ocean.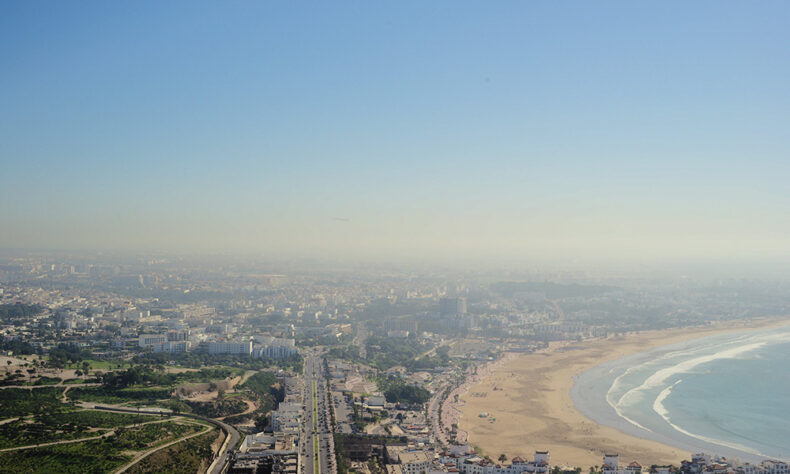 Souk El Had is a must-visit for shopping enthusiasts and one of the largest traditional markets in the country.
And take lots of pictures in the terracotta-coloured La Médina built in 1992, which pays homage to and reinterprets the old part of the city that was lost in the earthquake.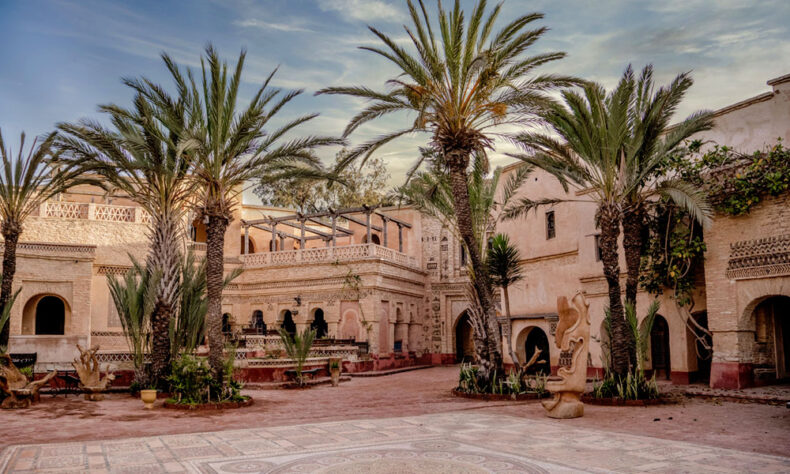 No visit to Agadir is complete without visiting Taghazout.
This small fishing village is among the most beloved and well-regarded surfing centres on West Africa's Atlantic coast. With hippie fame and easygoing attitudes, it makes for a perfect break from the hustle and bustle of the big cities.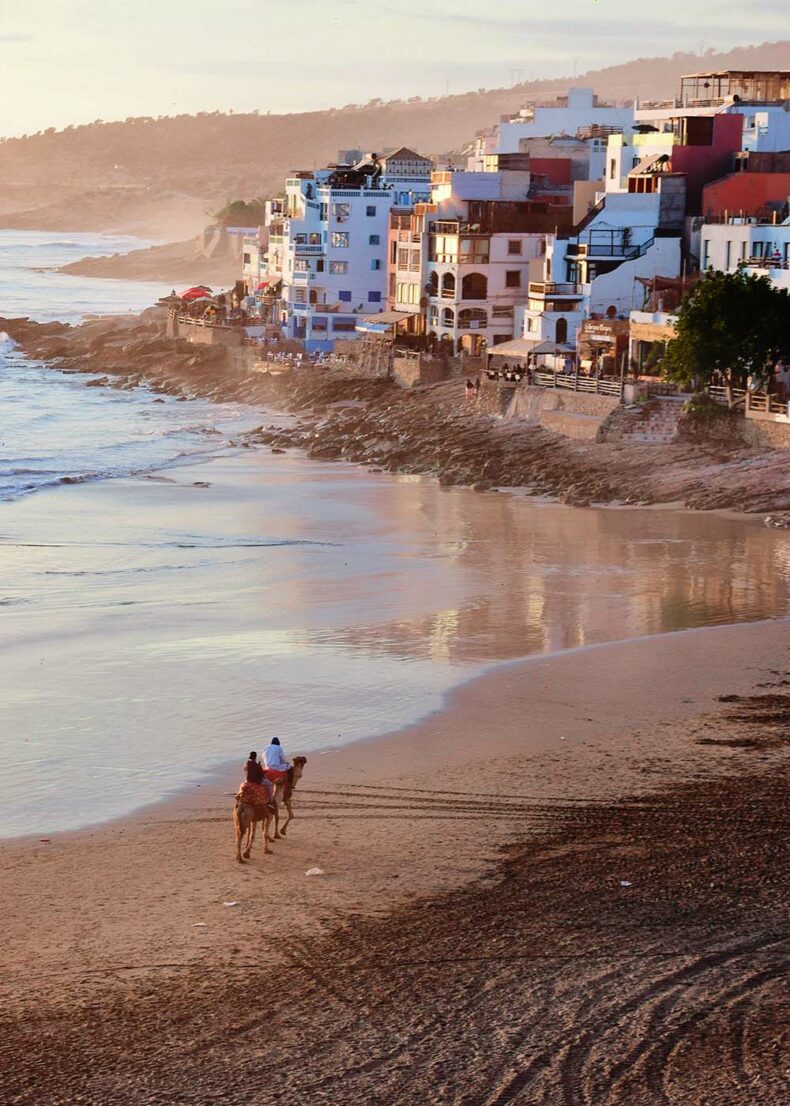 Try surfing (many rentals are scattered around the village and also offer lessons), immerse yourself in traditional Berber culture, have yoga sessions on the beach, and give in to the soothing sound of the waves.
In that sense, Taghazout is a wilder, more down-to-earth alternative to the beaches of Bali and Goa.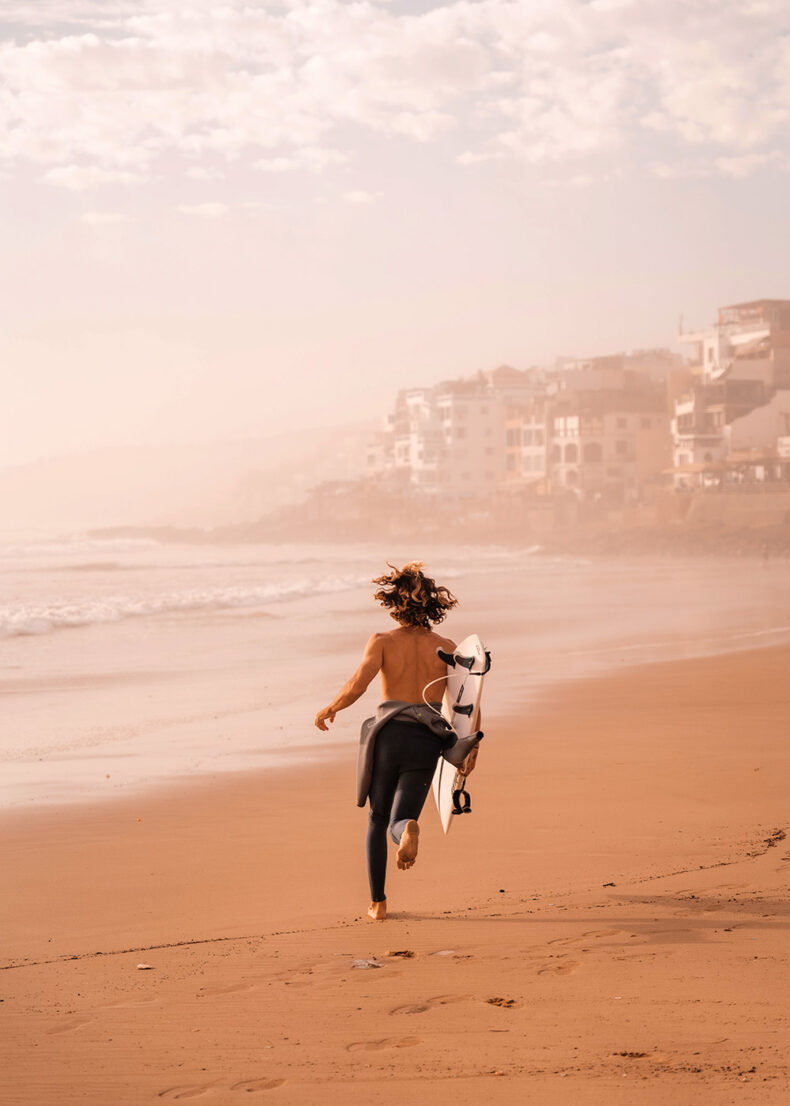 Gran Canaria, Spain
Remote natural paradise
Gran Canaria is a fantastic place to marvel at nature's beauty, whether it's endless dunes meeting the blue ocean waters, astounding ridges featuring phantasmagoric stone formations, or simply the colourful vegetation covering this enchanted land.
While the Canary Islands are a part of Spain, they're among the most exotic destinations that the European Union has. Located in Macaronesia, a group of archipelagos off the North African coast, Gran Canaria invites you for an unforgettable outing.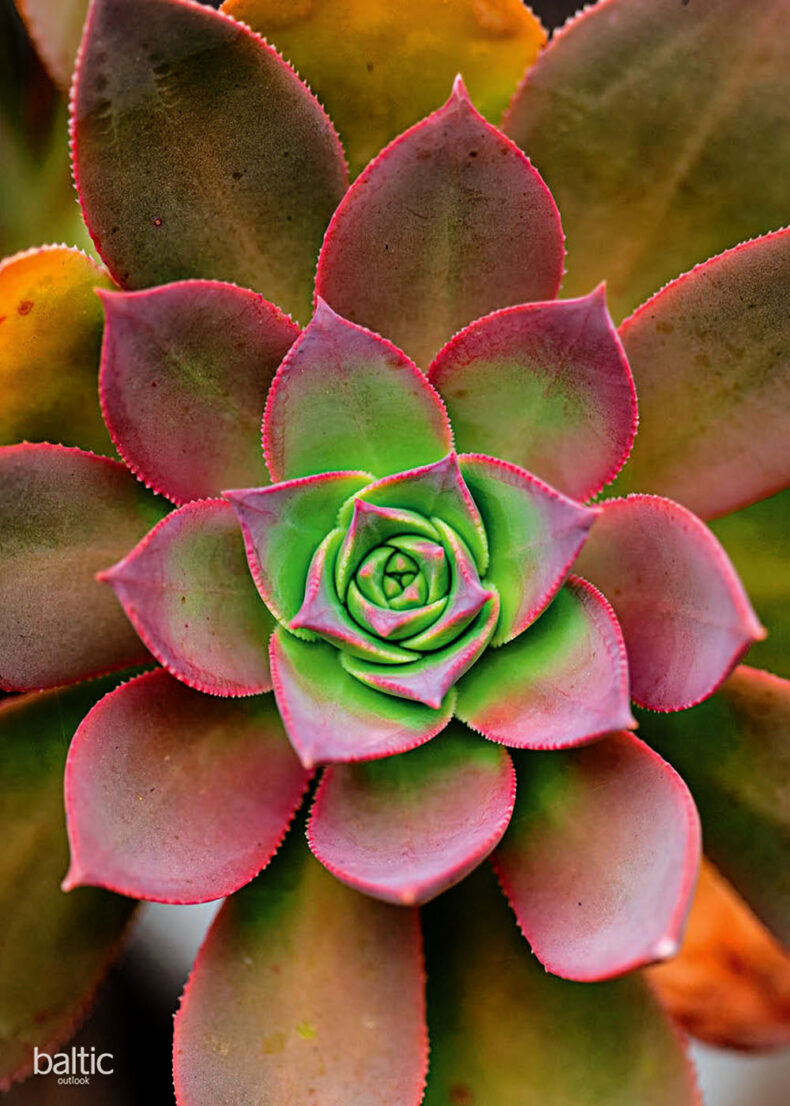 It's perfectly safe to visit the island in autumn and winter, because the weather here is very mild. It never gets too cold, and it's rarely scorchingly hot, so an 'eternal spring' atmosphere is guaranteed.
While you can certainly travel around by public transport, it's much more rewarding and flexible to rent a car.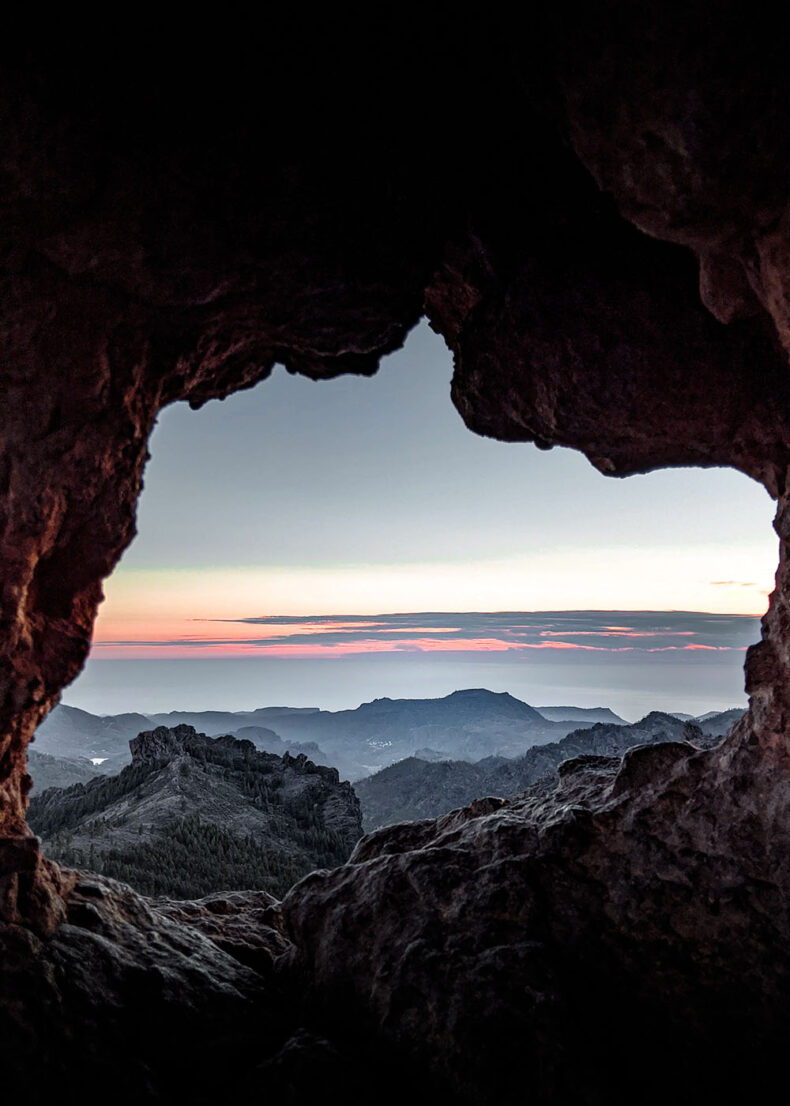 Surprisingly for such a remote natural paradise, the capital is a relatively large, vibrant city with diverse neighbourhoods and plenty of attractions within the urban limits.
The local Las Canteras Beach is a long Atlantic jewel that sets the rhythm of life here. Settle in on one of the numerous ocean-facing terraces here, and you'll finally feel true island bliss just observing the waves and living in the moment.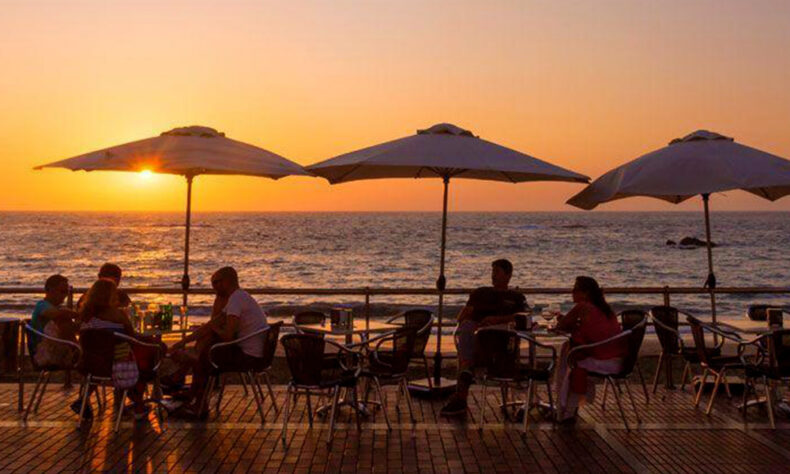 Las Palmas is really old, too, founded at the height of the colonisation era in the 15th century.
Its historic Vegueta and Triana neighbourhoods are UNESCO-protected areas, so be prepared to spend some time here visiting the spectacular Catedral de Canarias and its observation deck, exploring the Casa de Colón, where Columbus himself was a guest, and learning about the indigenous population and traditions at the Museo Canario.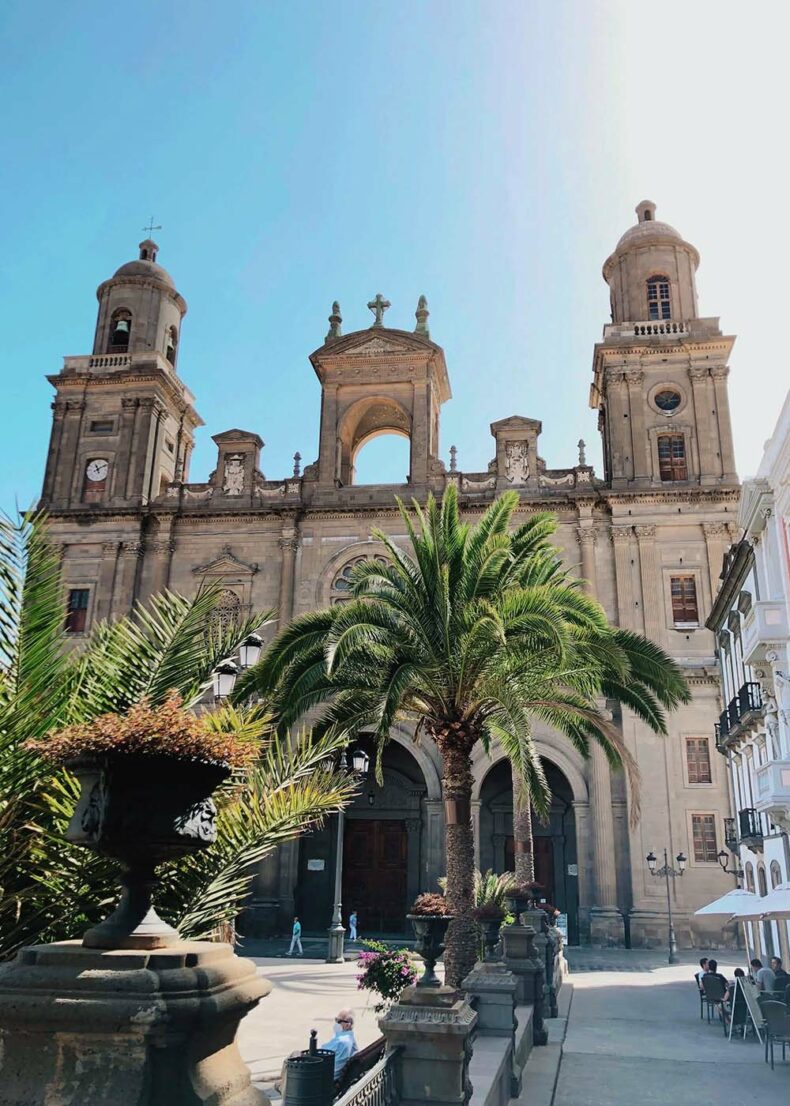 But it's what lies outside the cities that's guaranteed to take your breath away in Gran Canaria.
Dunas de Maspalomas is a spellbinding dune complex that doubles as one of the most beautiful beaches in the world.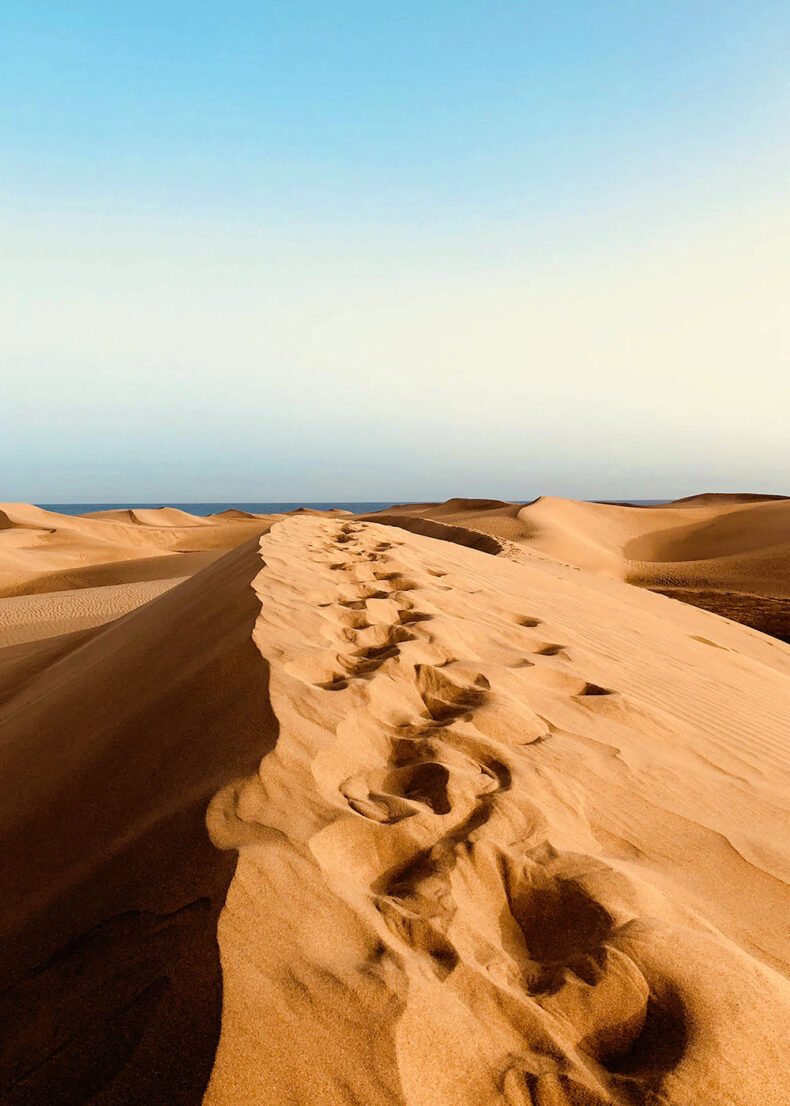 A trip to the interior village of Tejeda involves a journey through high canyons, never-ending peaks, and sleepy mountain settlements.
Also, from here you can hike to the island's symbol, the epic Roque Nublo stone formation.
For wilderness and dramatic cliffs, give Tamadaba Natural Park a go.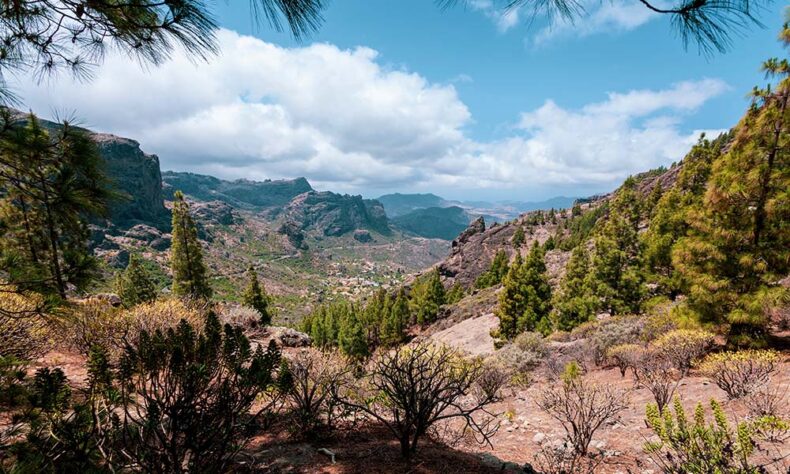 Tel Aviv, Israel
Ultimate destination for hedonists
All the skyscrapers, roads, and cars may give you the impression that Tel Aviv is, indeed, a very busy and business-centred megalopolis.
But wait until you get to the seaside promenade. It won't be hard, because all streets here lead to the Mediterranean. And there you'll see the real soul of Tel Aviv – it's a city that embraces its striking location and makes the most of it.
It's the ultimate destination for hedonists and party animals, yet it has no lack of culture and is perfectly set for an exploration of Israel.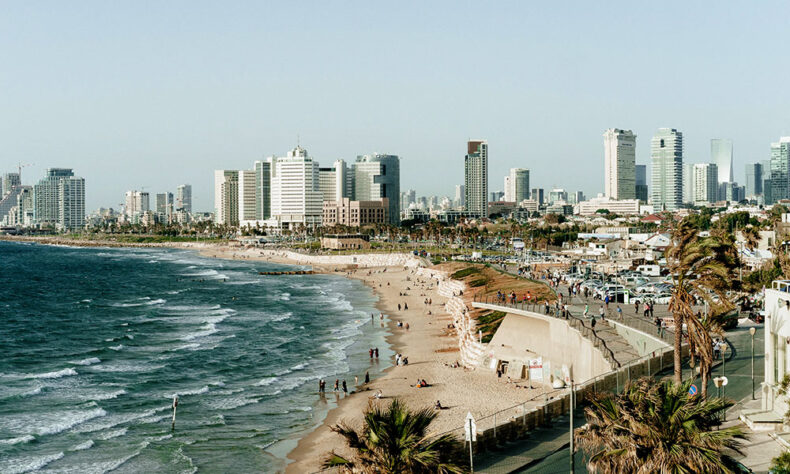 Present-day Tel Aviv is a very young city, having been founded only in 1909. Walking around the city centre you can witness the layers of its short but turbulent history.
The 1930s were a heyday for urban development, and the so-called White City was constructed then. Nowadays protected by UNESCO, it has the world's largest collection of Bauhaus-style buildings, which are surrounded by leafy boulevards.
Skyscrapers are also heavily present in Tel Aviv's urban fabric, giving the city a Miami-like appearance with its palm-lined streets and the blue of the sea.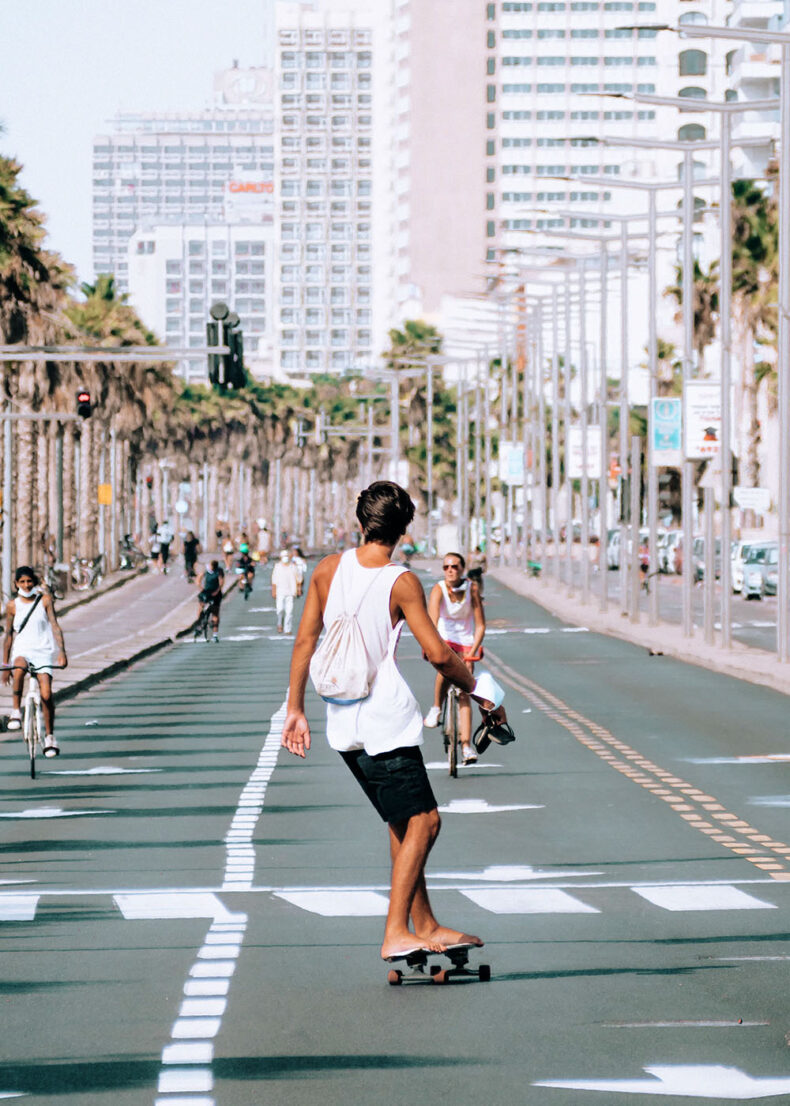 When here, one inevitably wants to live in full, to live decadently. Eating and drinking well is a big part of this lifestyle, and Tel Aviv doesn't disappoint.
On the contrary, it's among the foodie capitals of the world with a kaleidoscope of cutting-edge restaurants, third-wave coffee shops, innovative cocktail bars, and trendy street food.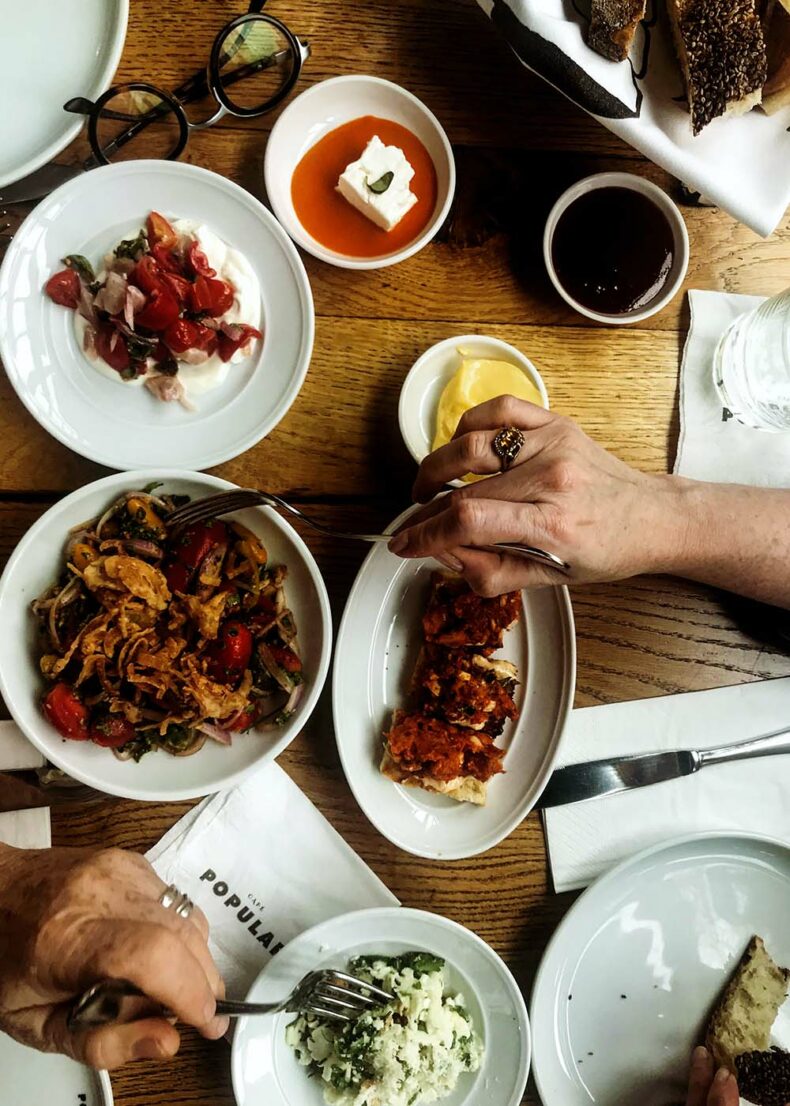 Buzzy Carmel Market is the perfect place to start your culinary exploration.
Go to the Neve Tzedek neighbourhood for cool sidewalk cafés and ice cream joints.
The area around Rothschild Boulevard has many street-food spots for a mouthwatering sabich (pita with fried eggplants) or falafel.
Dizengoff Square and its surrounding streets are a mecca for coffee lovers.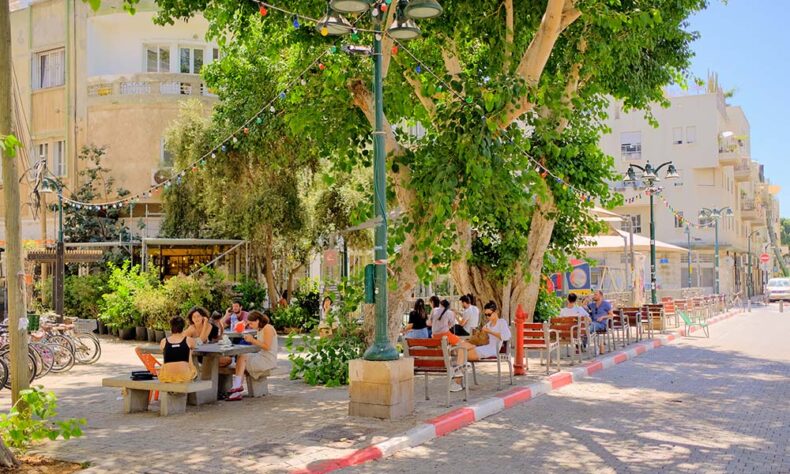 And don't forget about Jaffa, a picturesque medieval city that is now a part of Tel Aviv.
Take some time to stroll around its atmospheric ochre-coloured streets, visit St. Peter's Church, and see the Ottoman-era Clock Tower.
Jaffa also has the best vantage point for viewing the sunset. Few things can beat the sight of the sun setting over the beaches and the tall skyline of Tel Aviv.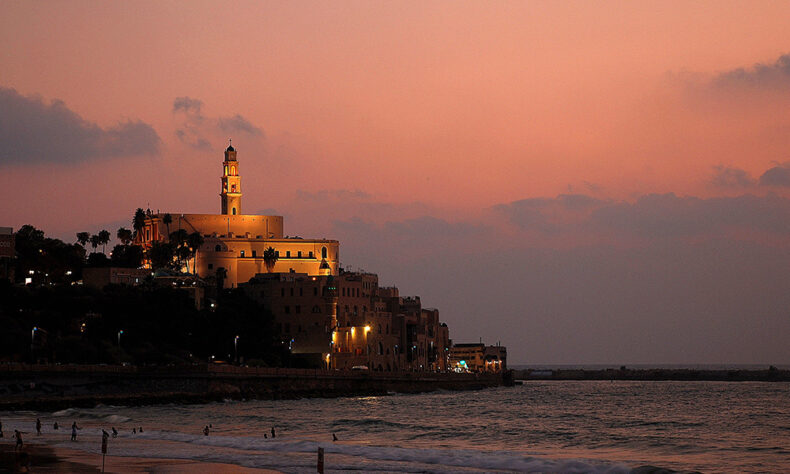 Tenerife, Spain
Perfect for families and first-time visitor
The Teide volcano watches over the spectacular island of Tenerife and serves as a mighty sentinel for this stunning land of high cliffs, excellent sandy beaches, lively resort cities, and remote valley villages.
Tenerife has few competitors when it comes to raw beauty, and the Atlantic Ocean is at its most sublime here.
The island is also very accessible, with plenty of accommodation options and a well-regarded reputation as a holiday destination.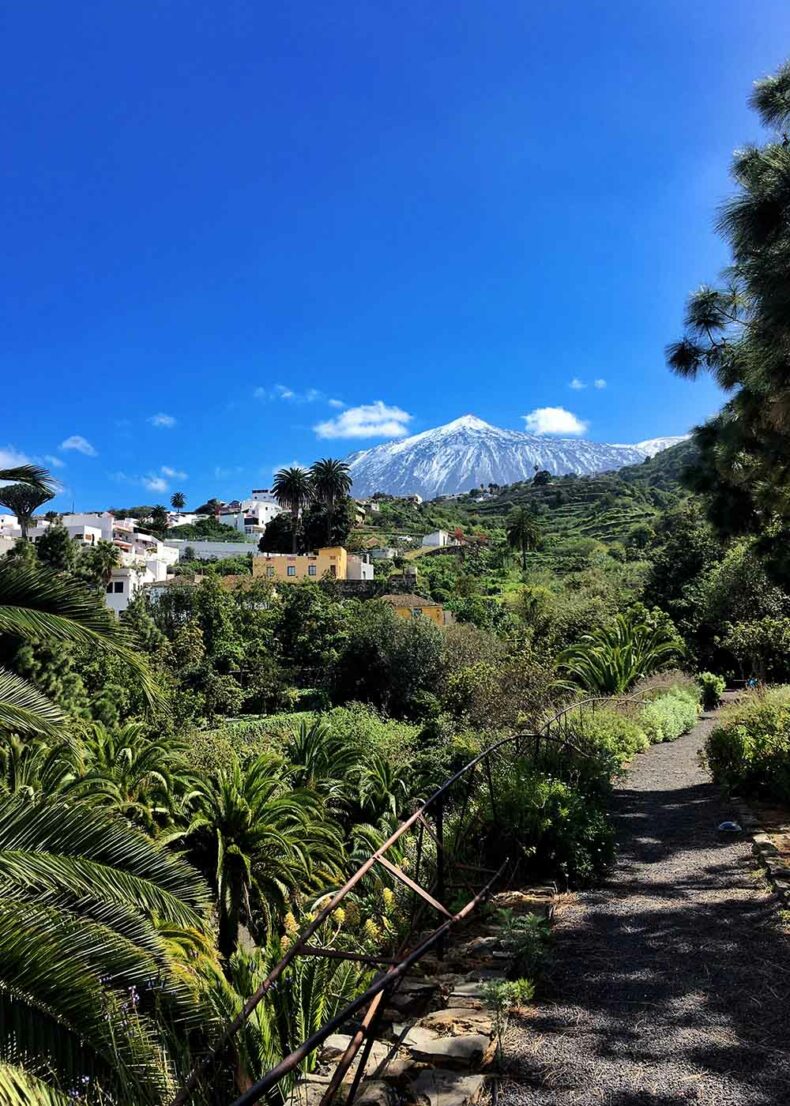 Tenerife has a unique, very delightful climate – winters are warm, and autumns are largely what Europe calls 'summer'.
Head to the southwestern coast if you're into beach lounging, cocktail sipping, and boardwalk strolling.
Costa Adeje, Playa de las Americas, and Los Cristianos provide a year-round sunny escape and can be compared to the resort towns along the Costa Blanca and Costa del Sol in continental Spain.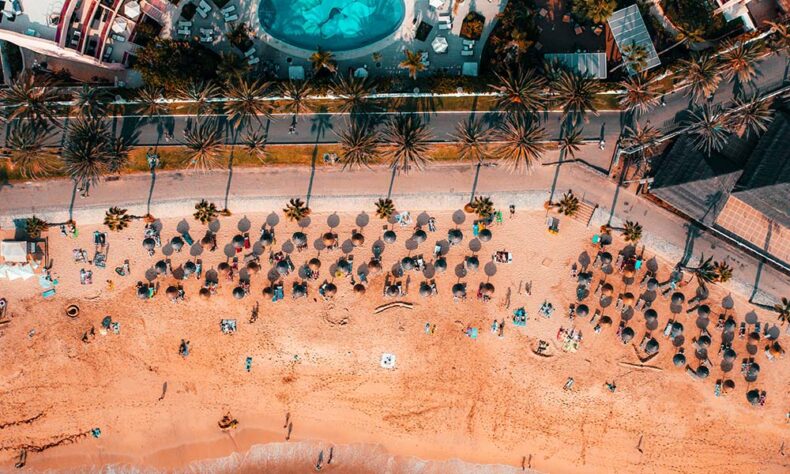 It's also a treat for families with children, featuring amusement parks such as Siam Park, Aqualand, Jungle Park, and Monkey Park.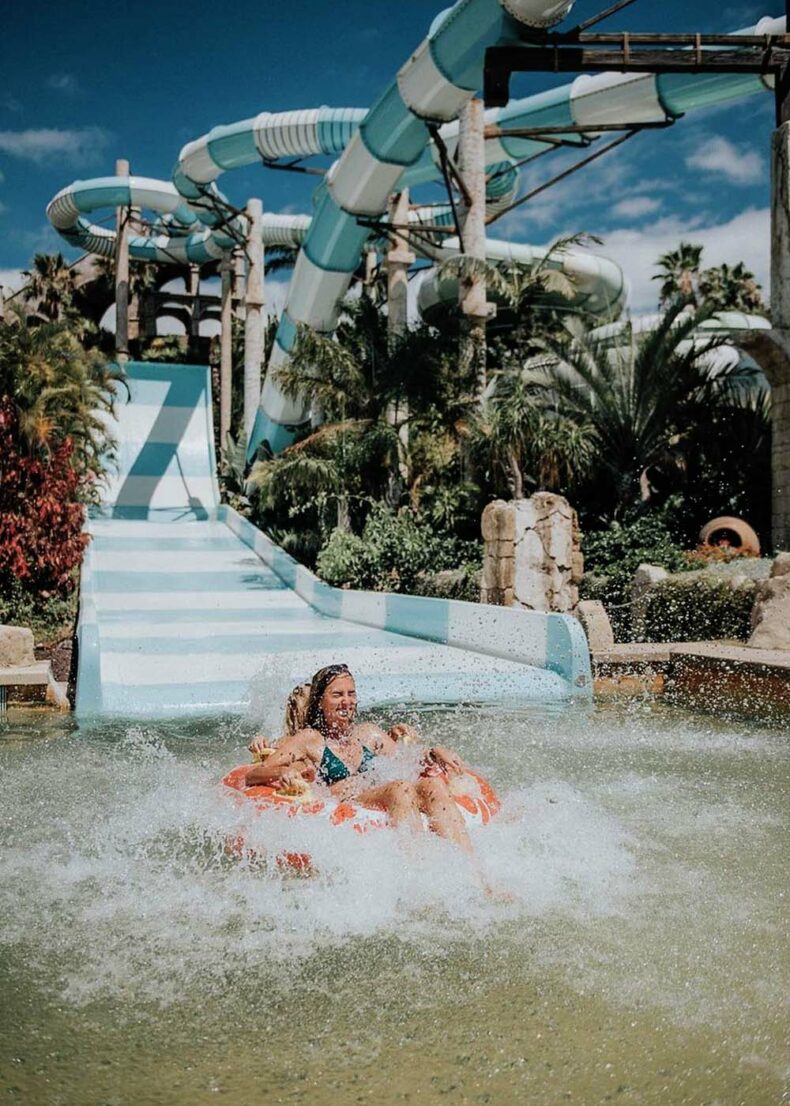 For culture and history, go to La Laguna, a colonial-era gem with a city outline that was subsequently used by the Spanish in Latin American cities such as Havana and Lima.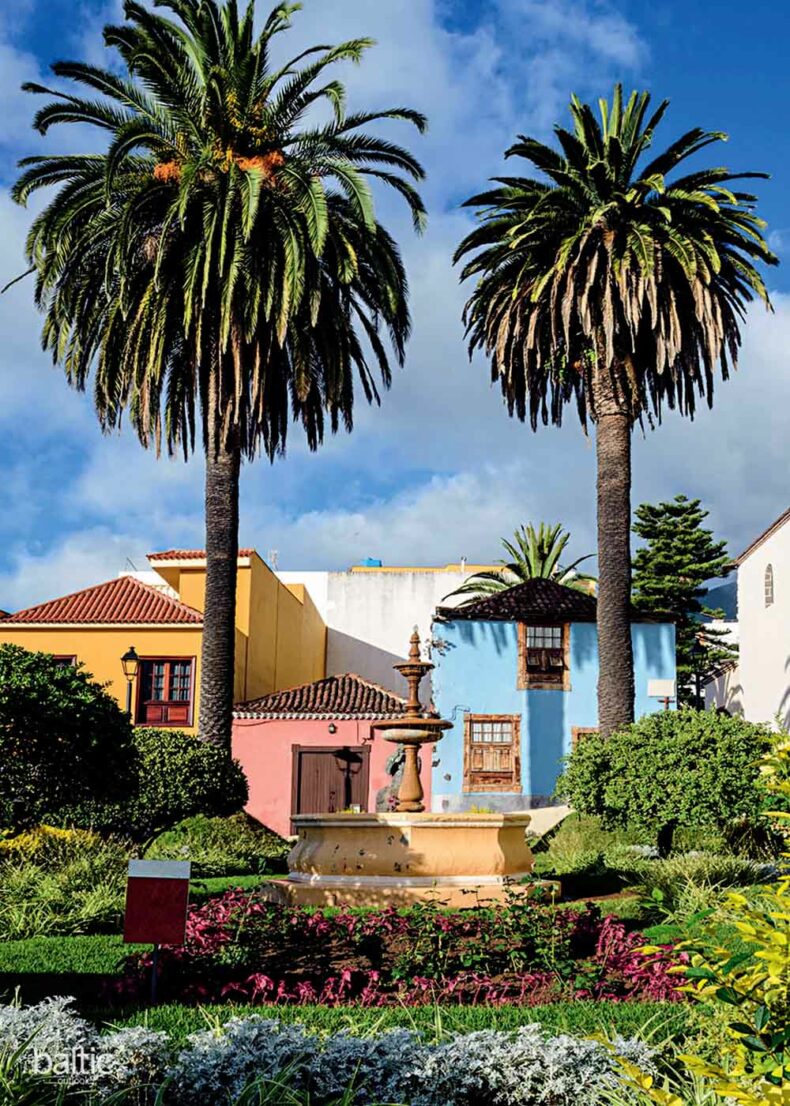 The Neoclassical cathedral is as striking as it gets, there's a collection of picture-perfect palaces, and there are also plenty of cafés to take a caffeinated break next to the dragon trees (a symbol of the island).
Then take a short drive north to Puerto de la Cruz, which is dotted with hotels and boasts one of the most striking coastlines in Spain. Don't miss the stunning Playa de los Roques.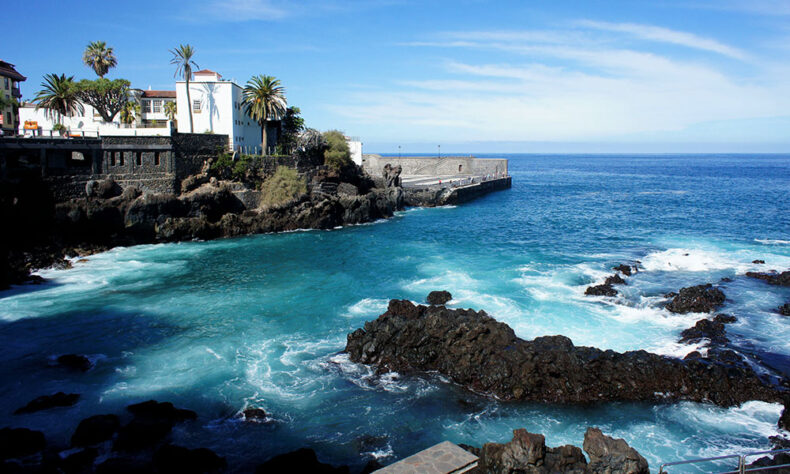 Outdoor buffs will find a paradise in Tenerife. The hiking trails are plenty, the volcanic panoramas are overwhelmingly beautiful, and the diversity of landscapes is remarkable.
With a height of 3718 metres, the Teide volcano (the highest point in Spain) and the surrounding national park offer lots of trails and climbing.
Parque Rural de Anaga is another outdoor hotspot with dramatic terrain.
You can also join a whale- and dolphin-watching tour departing from Costa Adeje.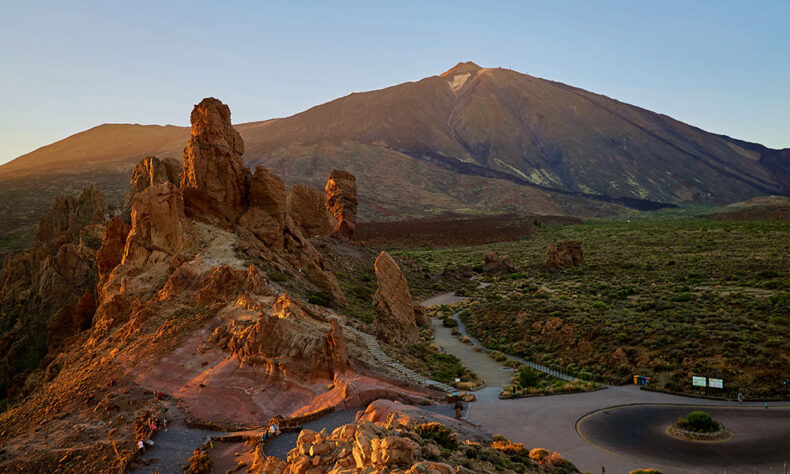 Read more about authentic travel experiences in Baltic Outlook.
Text by Pavlo Fedykovych