There is a Moroccan city that's very good at accommodating sun-seeking travellers. The name of that city is Agadir, and it should be very high on your list of next destinations.
Nestled between the majestic Atlas Mountains and the sparkling waters of the Atlantic Ocean, sunny Agadir offers a picturesque setting on Morocco's coast.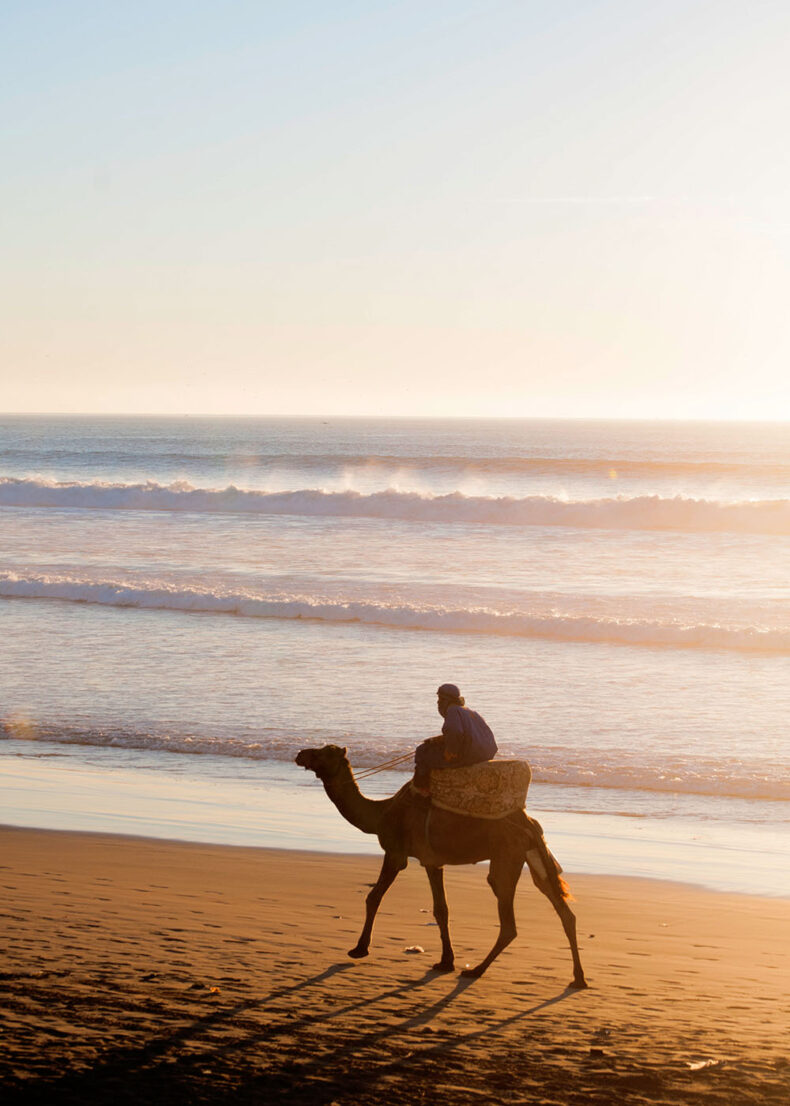 Known for its white buildings hidden behind the dunes, wide avenues, modern hotels, and stylish cafés, Agadir is no longer a typically traditional Moroccan city but instead a modern, lively, and dynamic destination.
There is a rich selection of things to do in Agadir and perfect weather in any season of the year. It's an ideal pick for ocean breezes, dreamy sunset walks to the sound of the waves, and reading books under a beach umbrella.
Take a look at our guide to find more must-do attractions in Agadir.
Gorgeous beaches
The first thing to do when you arrive in Agadir is hit the beach.
Stretching for over ten kilometres, it's a piece of pure Atlantic bliss. Think golden sands, rolling waves, and a panoramic promenade that goes as far as the eyes can see.
The boardwalk is the epicentre of action in Agadir – the place to be. The terraces of numerous restaurants and bars occupy prime surf-watching spots, street vendors compete for attention, and the aroma of Moroccan food fills the air.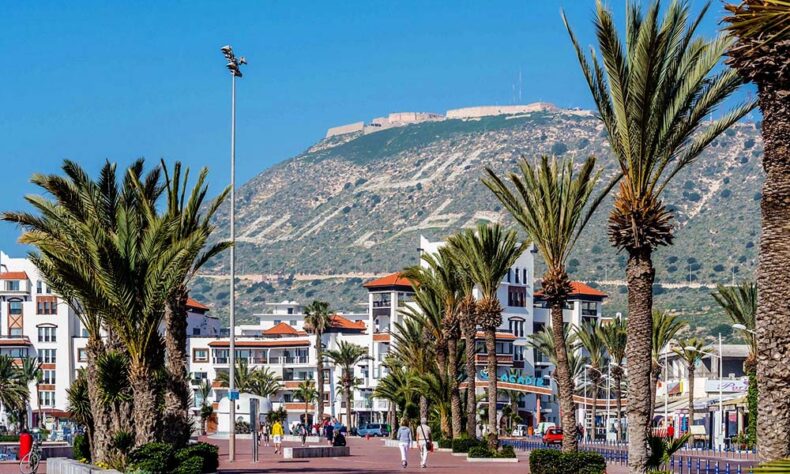 The Atlantic Ocean is a bit different from, say, the Mediterranean coast. The waves here are bigger, the currents are stronger, and the swimming is more challenging.
The ocean demands more respect, more caution. In return, however, it rewards you with breathtaking views and the opportunity to try out a variety of water sports.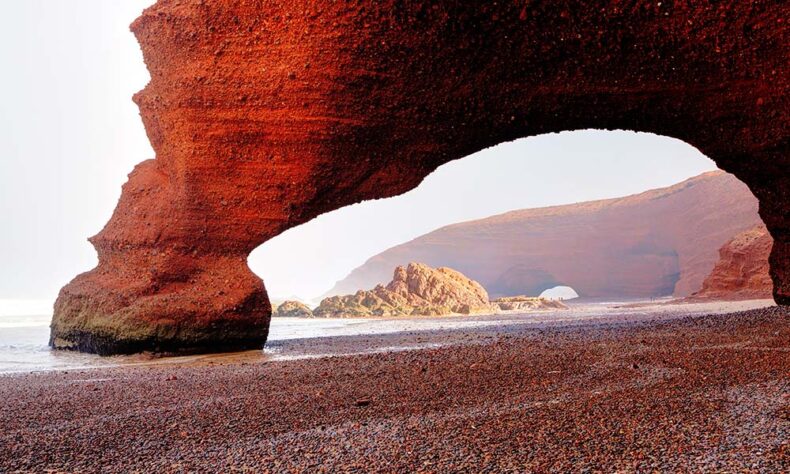 You see, Agadir and its environs are some of the best places on Earth for surfing. This is a go-to destination if you're interested in trying this activity for the first time or keen on mastering it.
The promenade is filled with many rental points that double as surfing schools. But don't limit yourself to the surfboard; here you can also try parasailing, jet skiing, and windsurfing.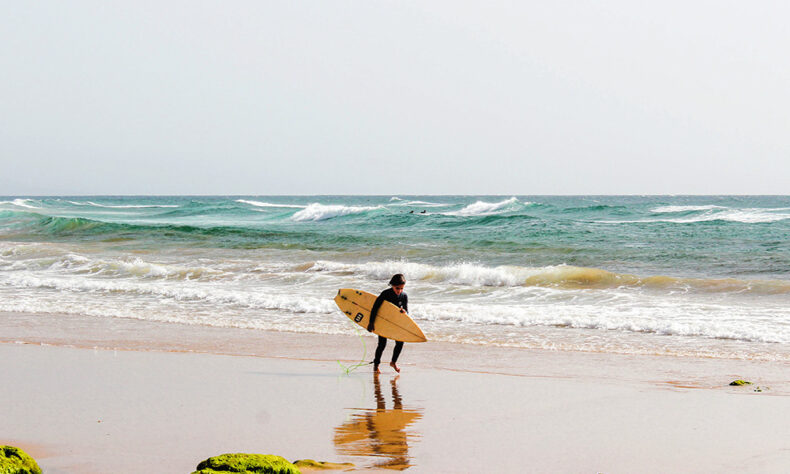 Excellent sightseeing
You can't leave Agadir without taking the cable car to the top of Oufla Mountain, where you'll find the ruins of the ancient Kasbah, or 'fort'.
It can also be reached on foot or by taxi and provides the best vista over the ocean and the city.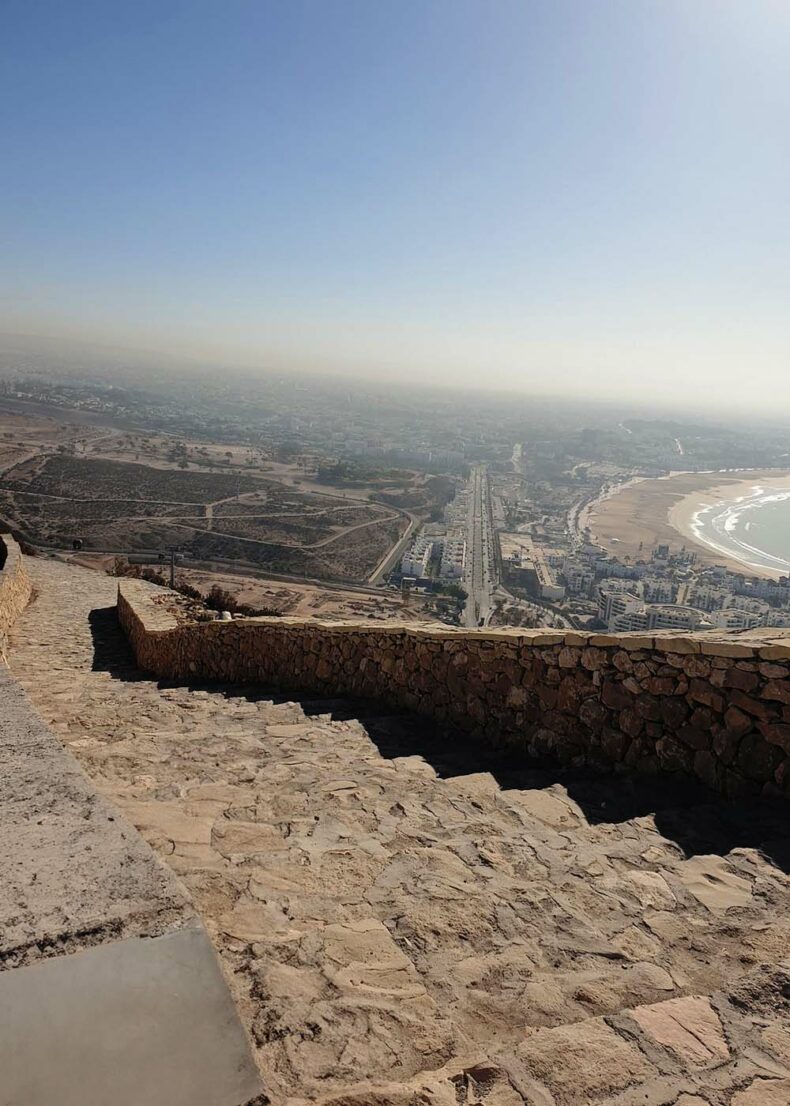 For ceaseless movement, descend into Souk El Had, a buzzy open-air market. Markets like these are Morocco's specialty, and this is one of the biggest in the country.
It's an experience in itself, an explosion of colours, and a treat for all the senses. Souk El Had occupies 13 hectares and boasts more than 6000 shops selling virtually everything, from multicoloured spices to fabrics and pottery.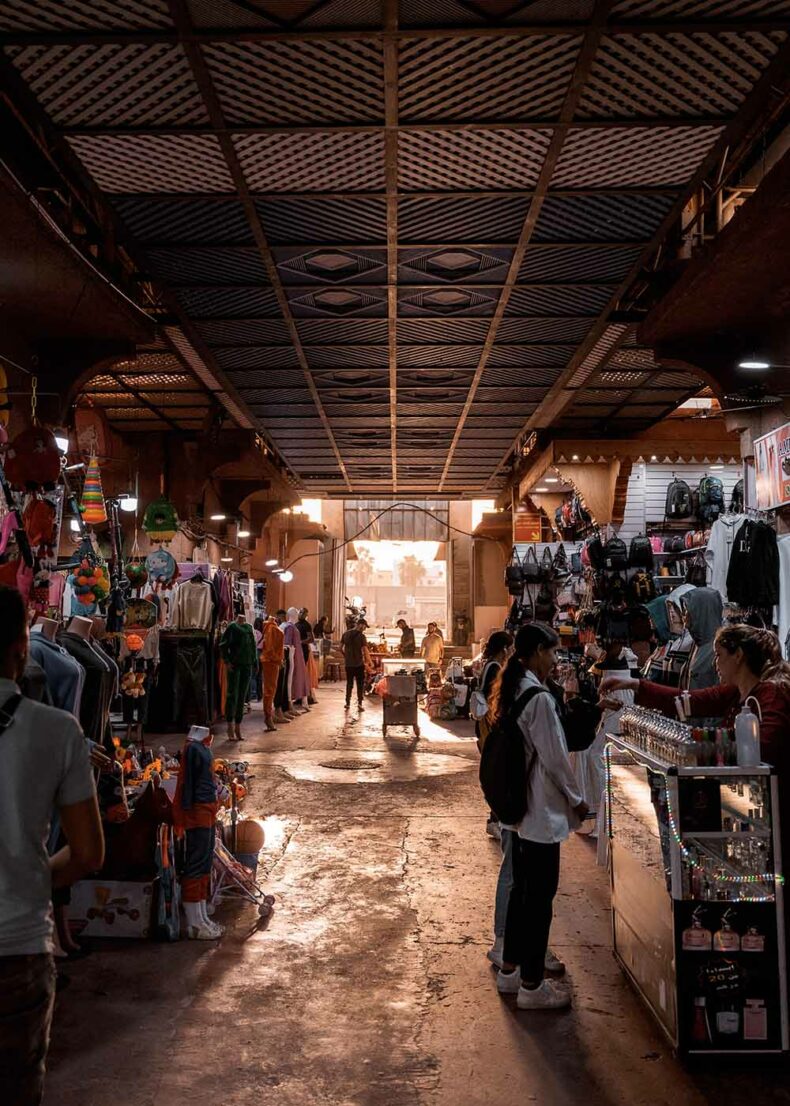 Fancy some luxury? Then the Agadir Marina is a place to check out.
Featuring sparkling white buildings, this is a centre of all things exclusive in the city. Here you'll find upscale restaurants, boutique stores, and plenty of stylish terraces facing the water. The busy port area nearby is the best spot for seafood shopping and eating.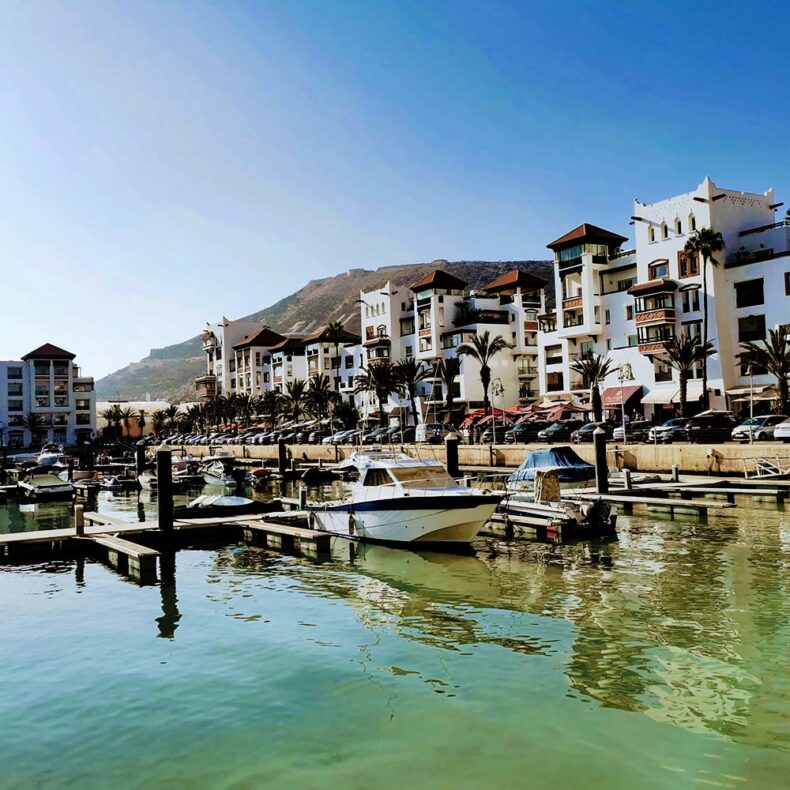 The newness and modernity of Agadir are vividly felt on its airy boulevards and in its planned quarters.
This city has much more space than Marrakesh or Tangier and feels more organised and less chaotic.
Vibrant local culture
If you're curious about the local way of life, pay a visit to the Museum of Amazigh Culture, which is an important stop to learn more about the Berbers.
Agadir is generally regarded as a stronghold and capital of this, the second-largest ethnic group in Morocco.
Whether travelling in the desert, along the coast, or high up in the Atlas Mountains, encounters with Berber people will enrich your journey and experience.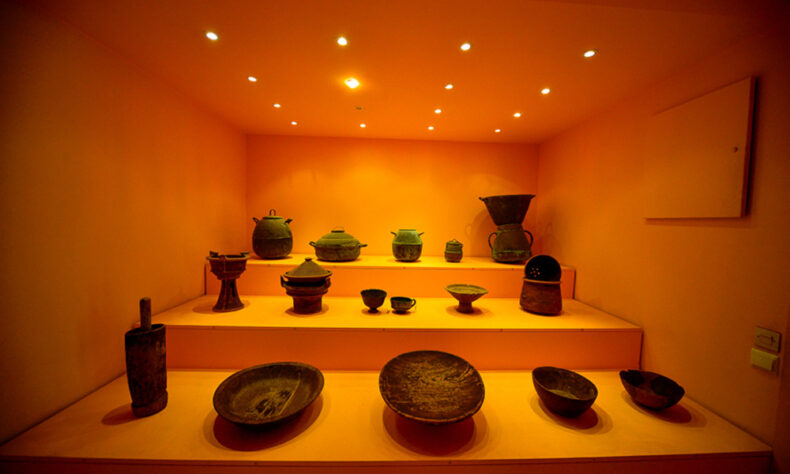 There are also many different types of gardens to visit in Morocco.
Olhão Garden (also known as the Portugal Garden) is a charming green oasis with a small city museum devoted to the earthquake of 1960 and its aftermath. If you like gardens, then this is definitely one to visit in Agadir.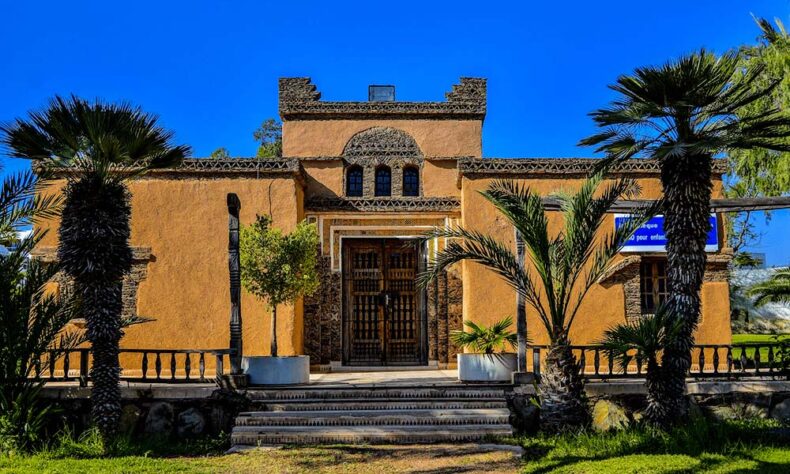 Take a four-kilometre drive south of the city centre to a pretty reinterpretation of the former Old Town of Agadir.
La Médina was constructed in 1992 by the Italian architect Coco Polizzi to pay respect to the traditional local architecture and breathe new life into the city. The result is an almost fairytale-like complex with artisanal stores, quaint cafés, and plenty of photogenic spots.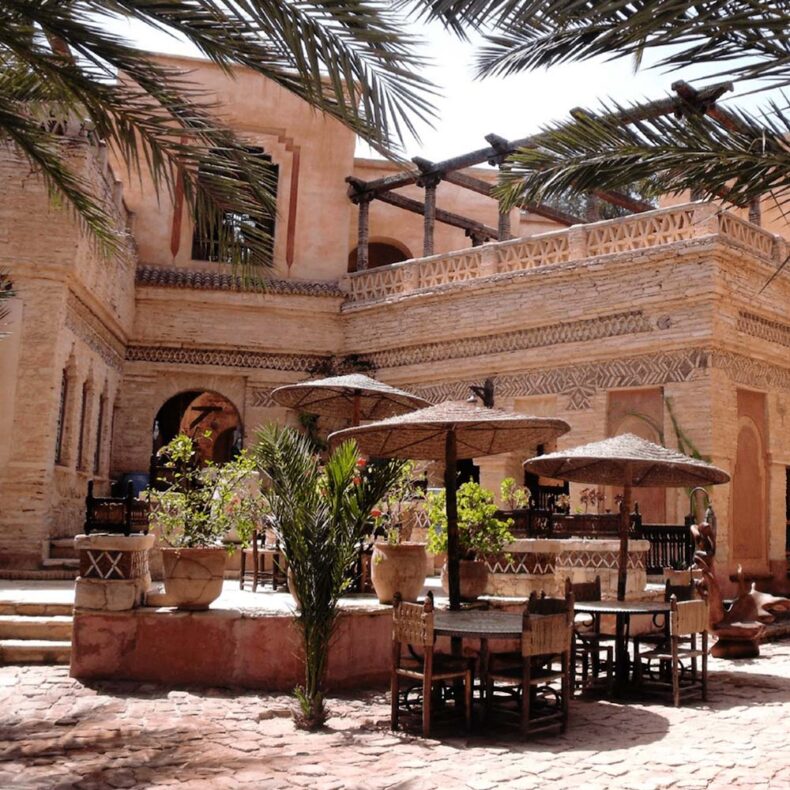 Mouthwatering local cuisine
Agadir is among the most important ports in the country. Gastronomy-wise, that means an abundance of seafood in the local cuisine. Sardines rule here, and most of the promenade restaurants offer them.
Then there's also couscous, an all-Moroccan darling of a meal that consists of steamed rolled semolina served with various meats and vegetables.
Tangia is an aromatic slow-cooked meat stew, and harira is a delicious creamy soup made with lentils and chickpeas.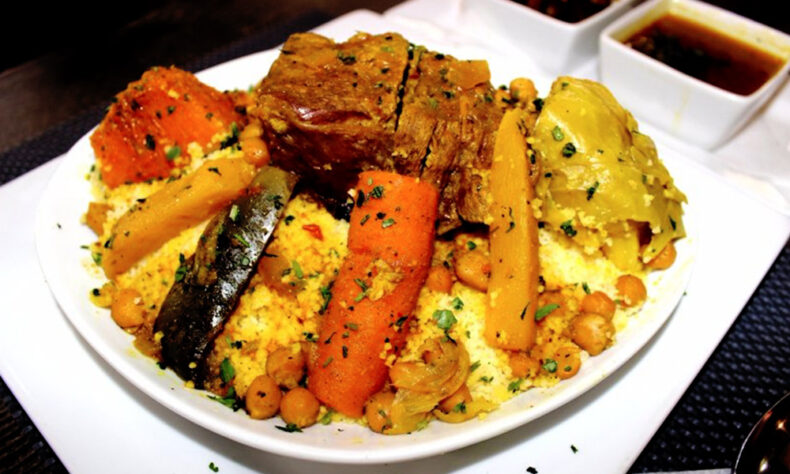 Then there's a whole universe of desserts in Agadir, and you simply have to self-indulge here.
Sellou is a traditional dark-brown roasted Berber flour with sesame, honey, and nuts.
Make sure to also try kaab el ghzal ('gazelle ankle') cookies filled with almond paste, deep-fried chebakia pretzels, and tasty baghrir pancakes.
Agadir is particularly exciting for travellers with a sweet tooth! And it's all perfectly complemented by Moroccan mint tea.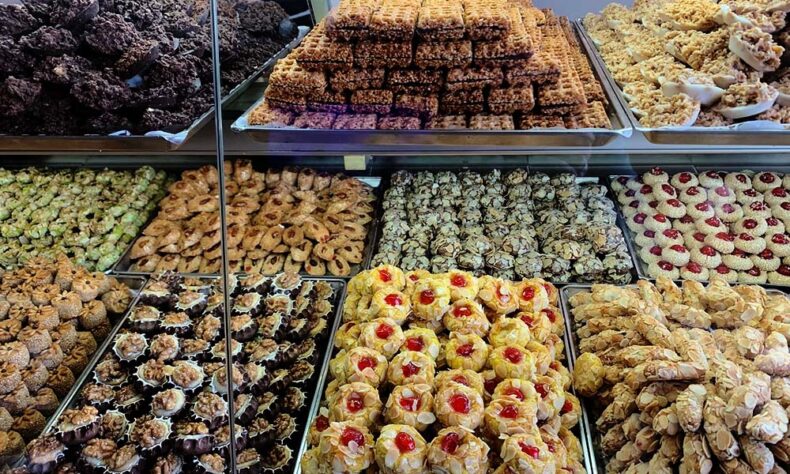 Exciting day trips
While Agadir makes for a perfect beachside getaway, there are so many other fantastic places to visit here on a day trip.
Morocco is known for the diversity of its terrain, and you will be fortunate to see much of that diversity here.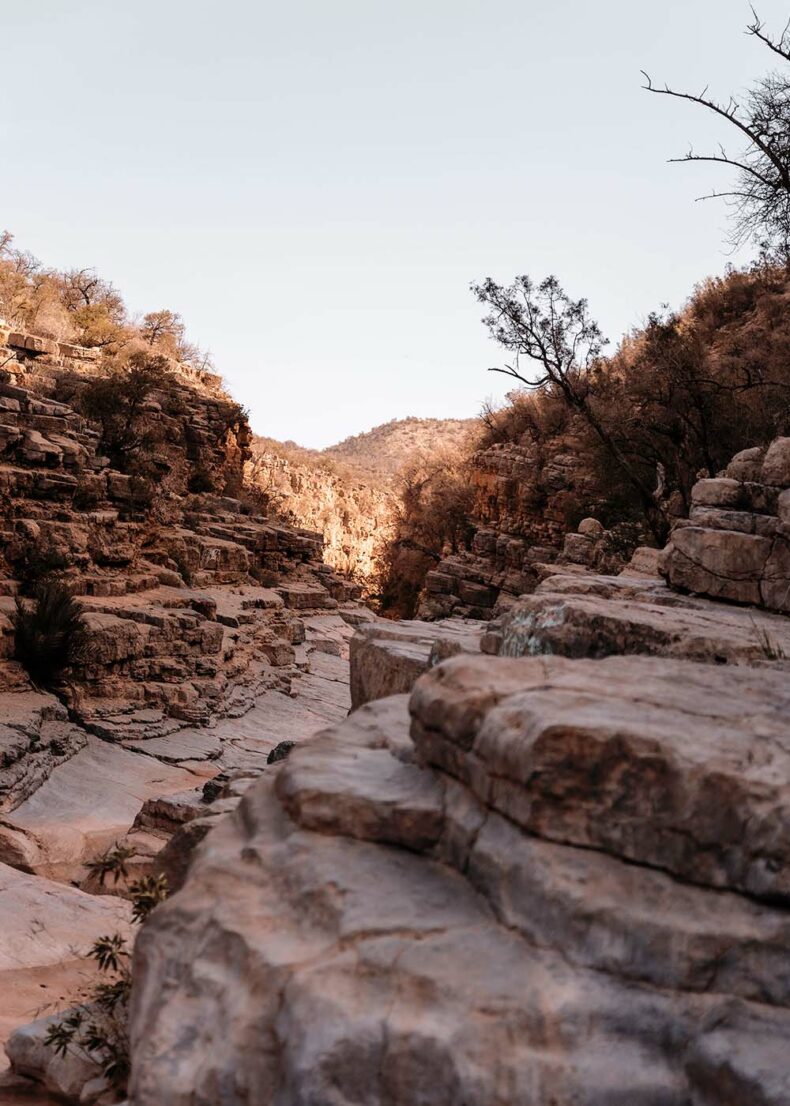 Located only 35 kilometres from Agadir, the aptly named Paradise Valley is among the most popular escapes.
A heaven for hikers, it's a picturesque area of the High Atlas Mountains featuring waterfalls, green palm-lined oases, deep gorges, labyrinthine roads, and swimming holes.
Imouzzer village is the de-facto centre of the valley and has a traditional souk market, pretty cafés, and a remote feel.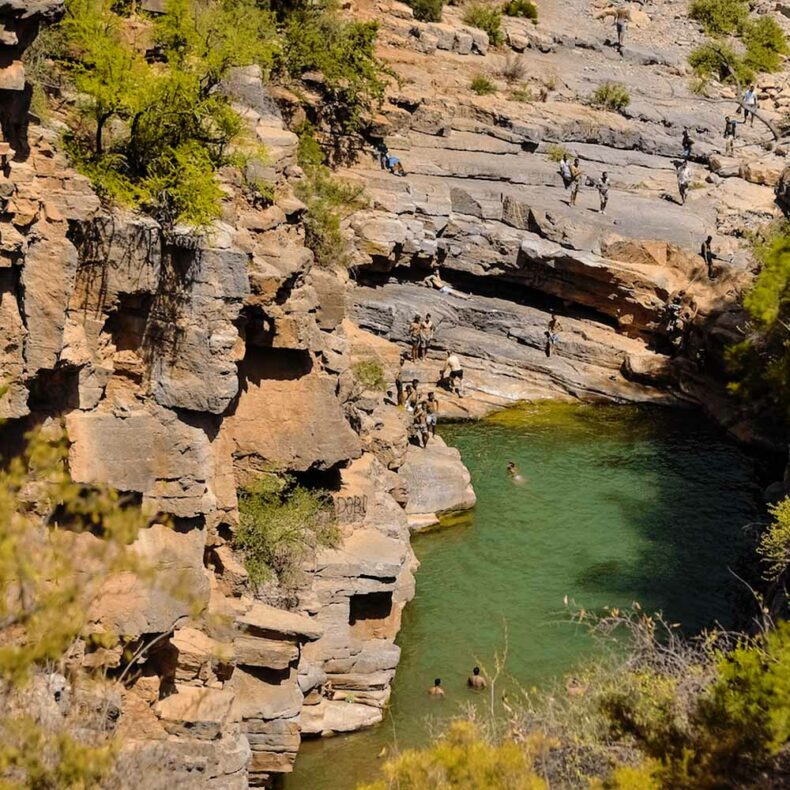 Head south from Agadir to find the gorgeous Souss-Massa National Park.
It's a top choice for wildlife enthusiasts and bird watchers where northern bald ibises, flamingos, and ducks roam freely.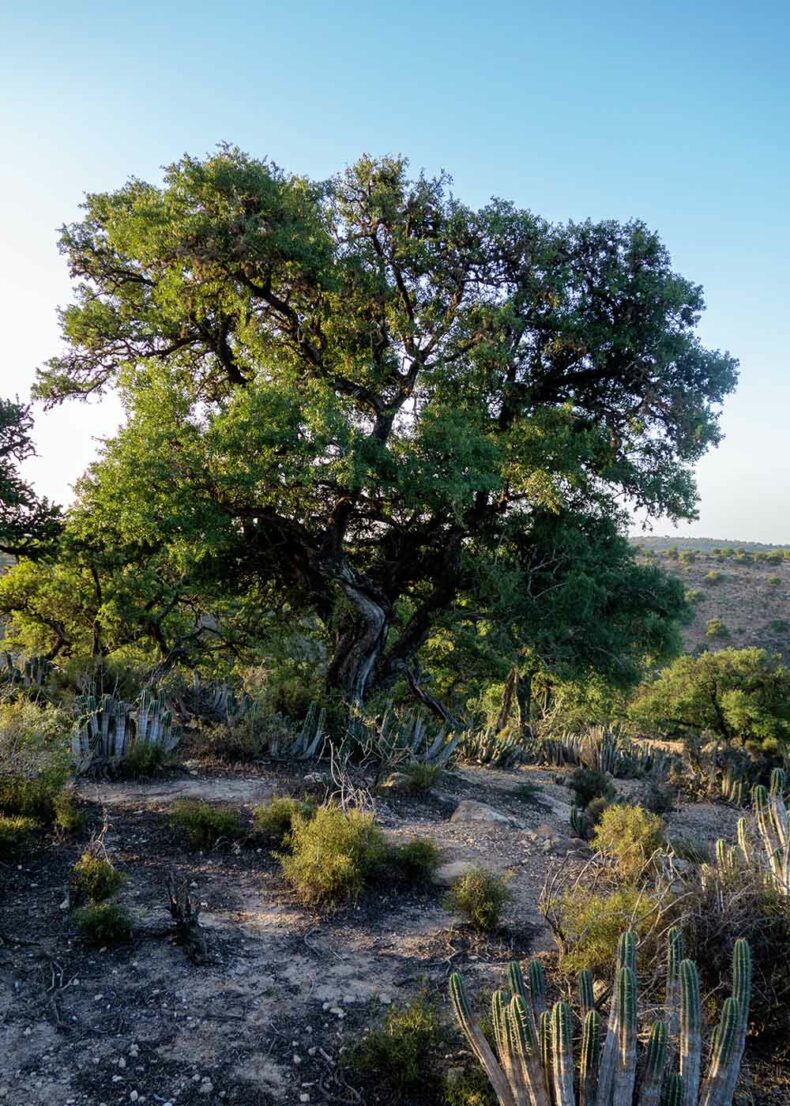 Drive 80 kilometres to the east of Agadir, and you'll reach Taroudant. Also referred to as Little Marrakesh, it's an ancient market town with a well-preserved medina, plenty of hidden riads, and a mighty fortress.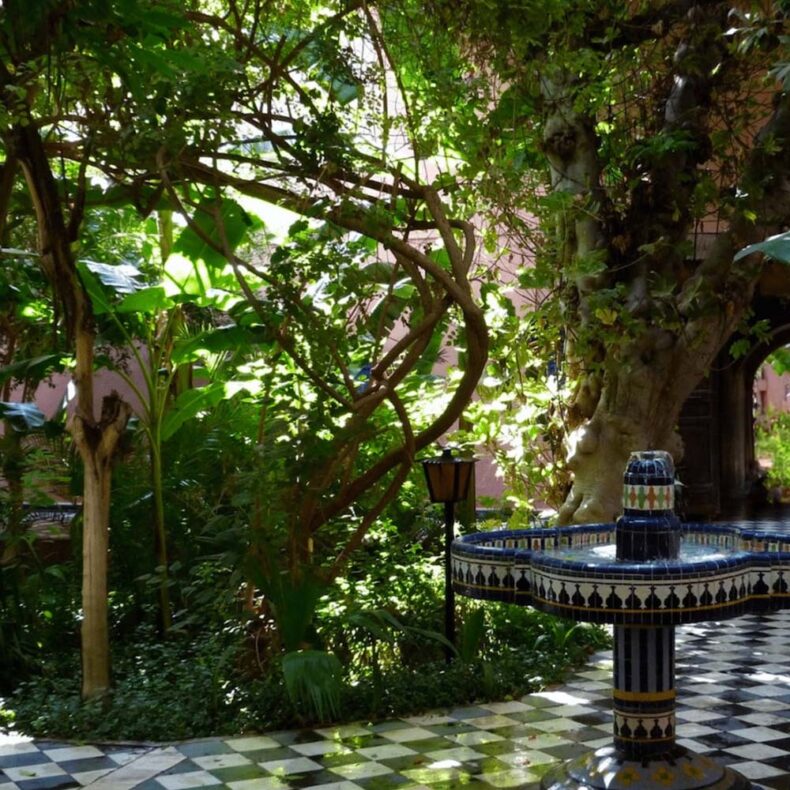 You can't miss Taghazout, a fishing village that has turned into a Promised Land of surfing.
One of the most picturesque little towns in Morocco, it attracts wave buffs from all over the world with excellent surfing conditions, an easygoing atmosphere, and sublime ocean vistas.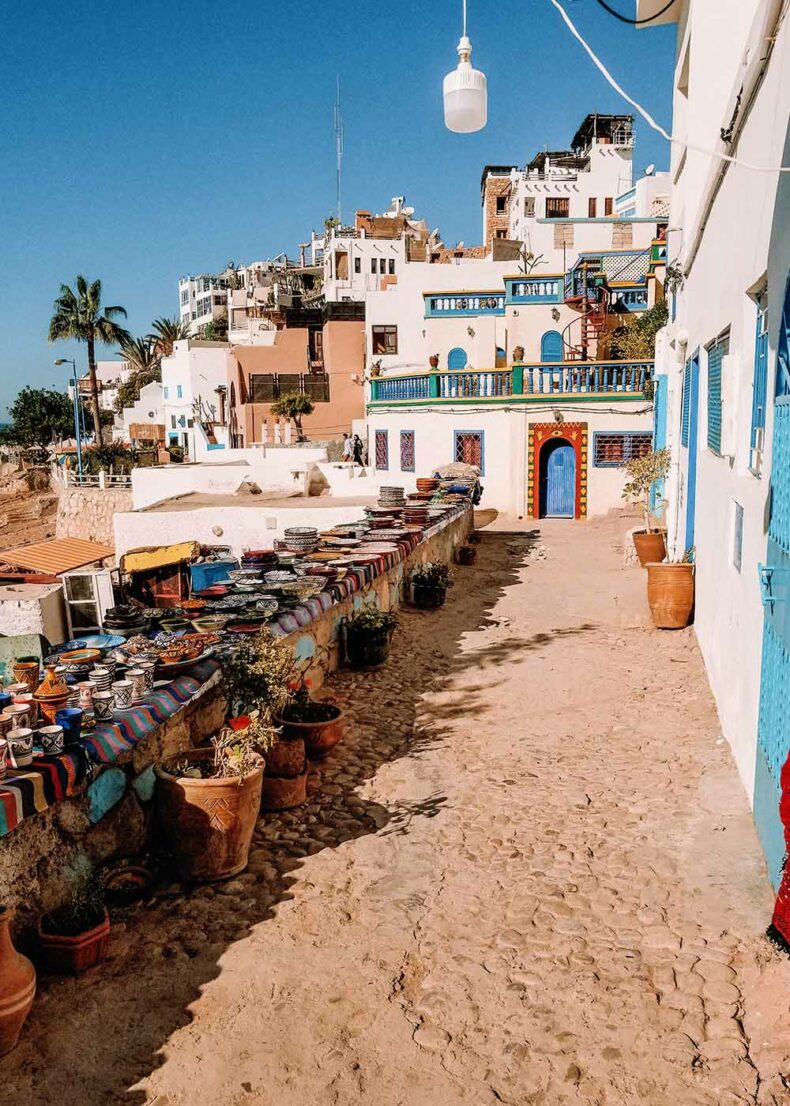 Finally, you can decide to leave one of the most famous sea resorts in Morocco and spend a day or two in vibrant Marrakesh.
The Red City – named for the crimson-coloured sandstone used in its construction – lies just north of the Atlas Mountain foothills, an approximately three-hour journey from Agadir.
Unwind at a hammam, enjoy hidden gardens, shop in the Medina, and enjoy some cocktails at a funky rooftop bar.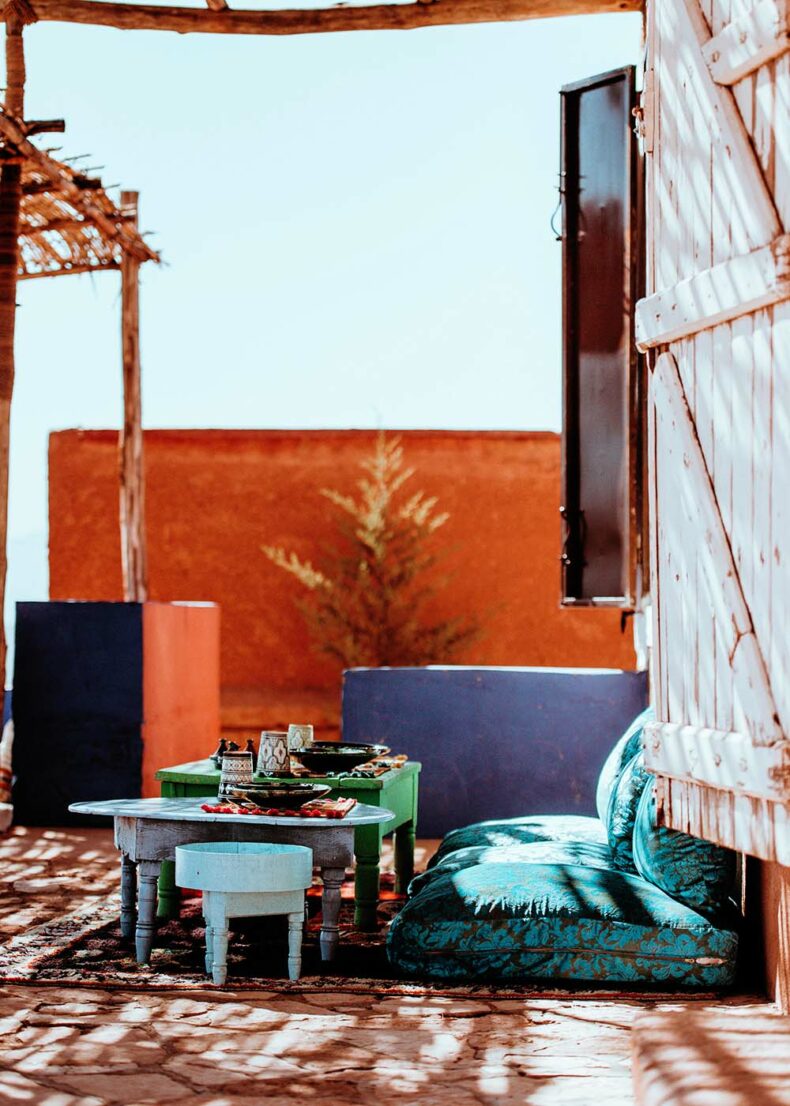 Text by Pavlo Fedykovych