The third-largest island in the Canary Islands archipelago is almost a small continent in itself.
From north to south and from east to west, expect volcanic sand beaches, dunes, mountain ranges, colourful architecture, and exquisite local recipes.
It's time to pack your suitcase and let this new airBaltic destination in the Atlantic Ocean seduce you!
Perfect temperature
Known as the island of eternal spring, Gran Canaria offers sunny days and pleasant temperatures for most of the year.
So, even if you land here in late autumn or winter, make sure to bring a few short-sleeved shirts and swimwear to make the most of the subtropical climate.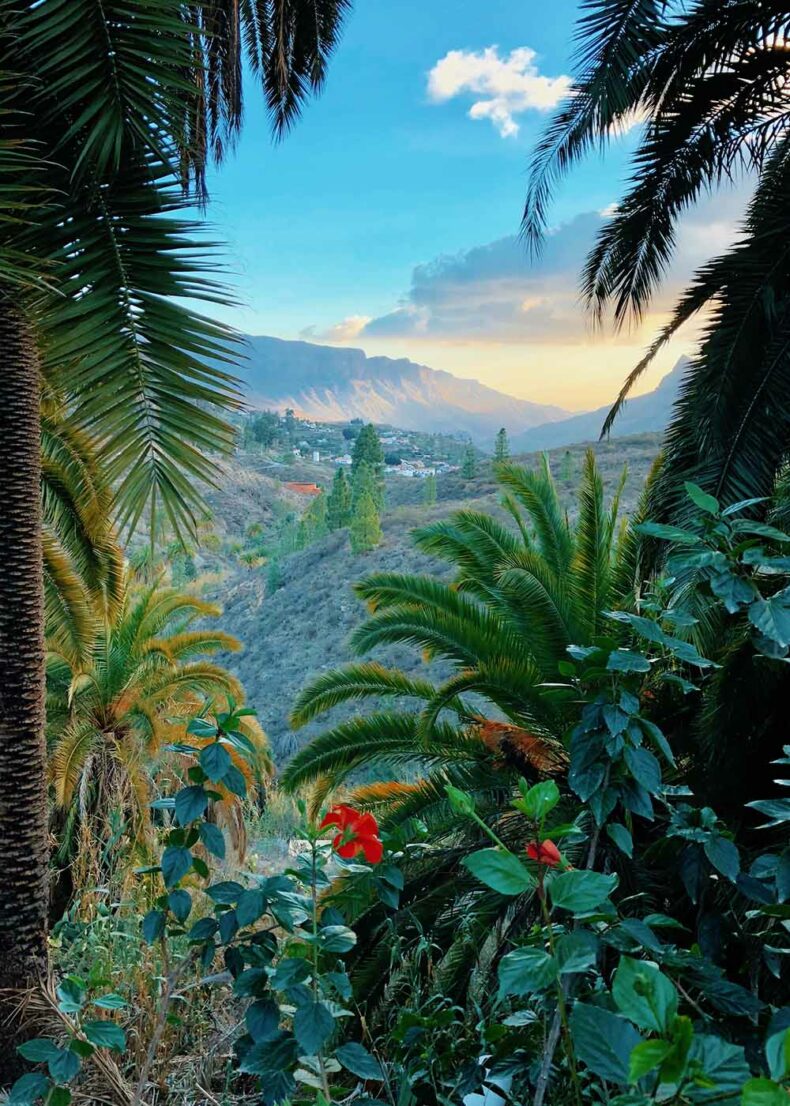 If you're looking for balmy temperatures with a nice offshore breeze, head north to places such as the island's capital, Las Palmas, or Doramas Rural Park.
If, however, you fancy spending the whole day sunbathing on the beach with a cocktail in your hand, Maspalomas and Meloneras are the most popular destinations in the south.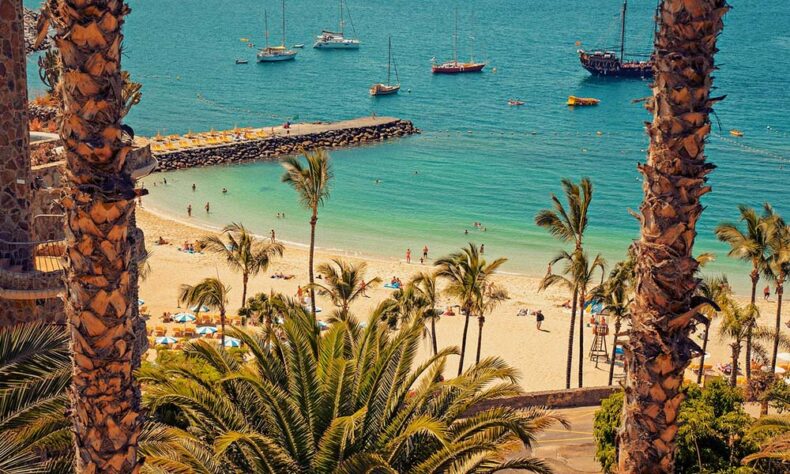 Beaches
Whether you long to find peace on a remote beach or a strip of sand to spend a fun day with the family, this island has a place for you.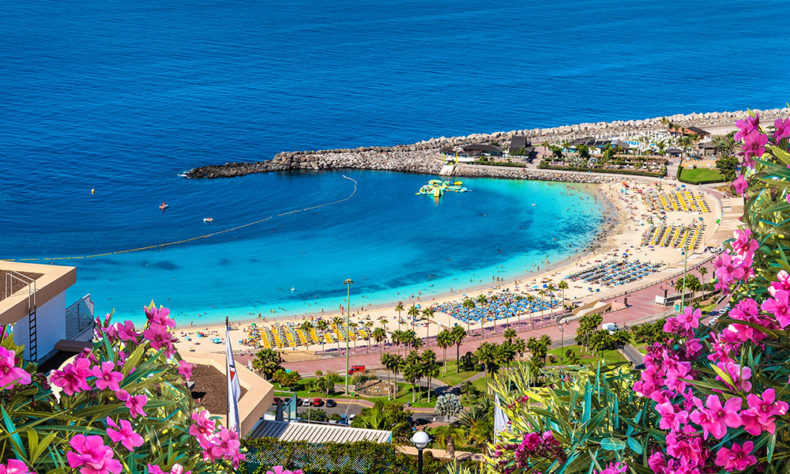 Located right in the city centre of Las Palmas de Gran Canaria, the popular Las Canteras Beach is the perfect urban getaway to take your first dip in the Atlantic Ocean.
Güigüi Beach, on the other hand, is an exclusive, remote beach featuring fine, dark volcanic sand. Access requires a nearly two-hour walk from the car park in Tasartico, but it's well worth the effort.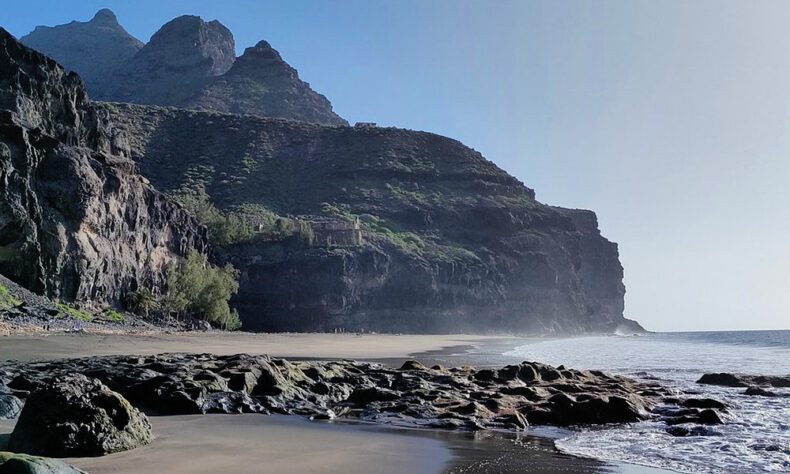 Water sports
From jet skiers to stand-up-paddlers and surfers, Gran Canaria is a hotspot for those who love adrenaline.
Destinations on the north side of the island, such as Las Palmas and Gáldar, are especially popular among those who want to enjoy some memorable surfing.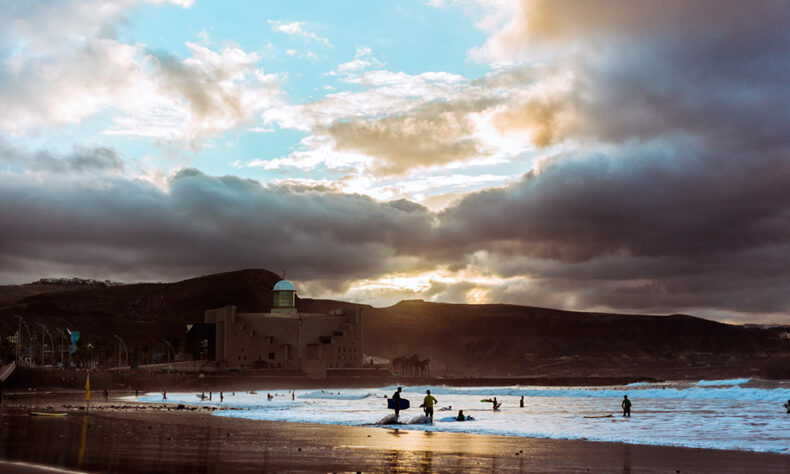 Playa del Confital is regarded as one of the beaches with the best waves in Europe.
Exploring the island's rich marine life is also becoming a popular activity. Head to the marine reserve of El Cabrón and Arinaga and take a scuba diving or snorkelling course.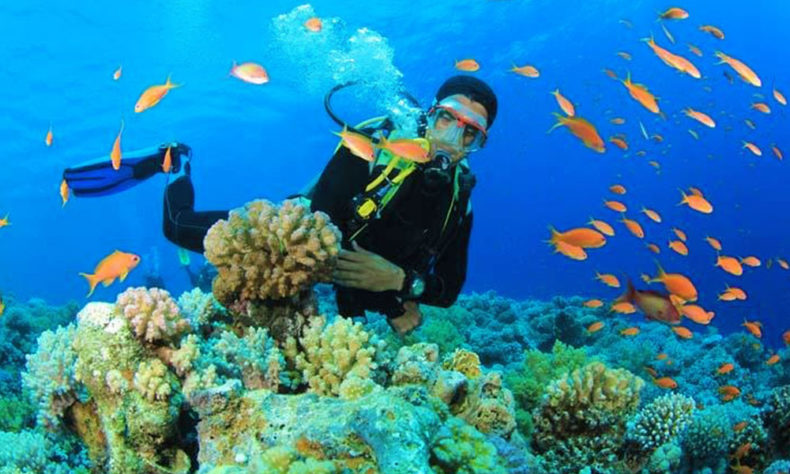 Nature

Gran Canaria is known for its iconic beaches, but it also has other first-class natural wonders.
Tamadaba Natural Park is perhaps one of the most spectacular areas on the whole island, with pine forests and impressive hiking trails, such as the one to the panoramic cliff of Roque Faneque.
However, most visitors come here to discover the Dunes of Maspalomas, a 400-hectare natural reserve at the southern tip of the island that's also a great Instagram spot!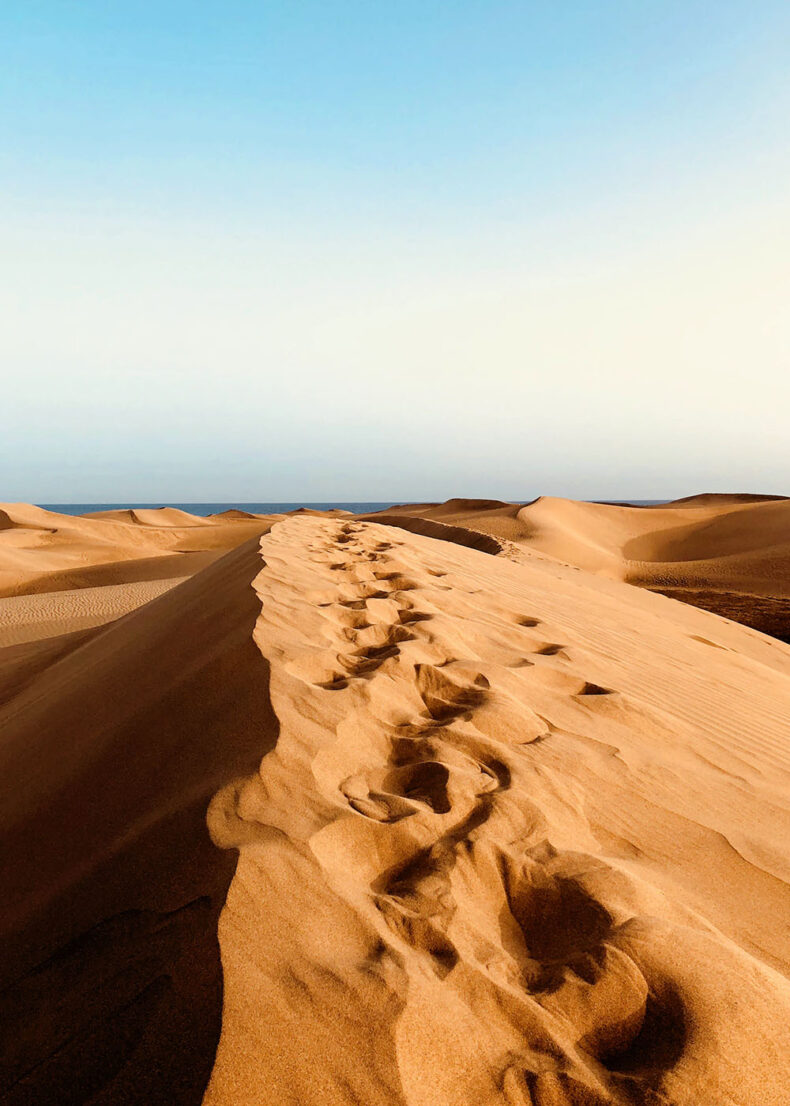 Viewpoints
There's nothing more rewarding than exploring the beauty of the island from up above.
Rising right in the centre of Gran Canaria, Pico de Las Nieves (and the nearby village of Tejeda) offers a unique panorama of the mountain range. This is the highest point on Gran Canaria, and on a clear day one can even see Mount Teide on the neighbouring island of Tenerife.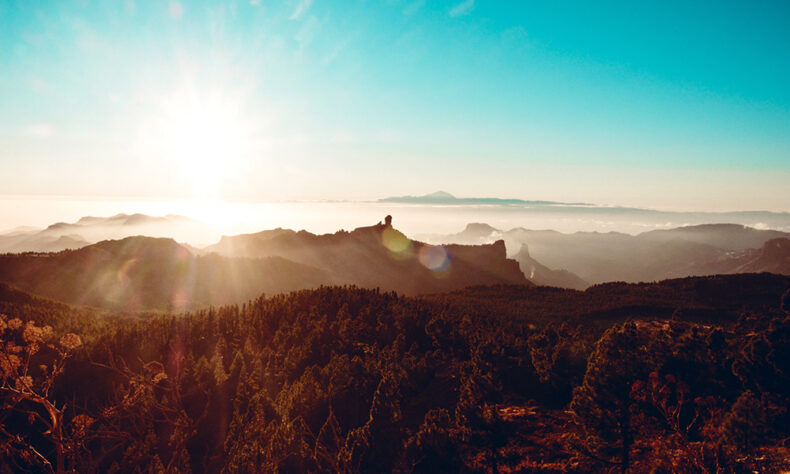 Hanging off the side of a cliff like a balcony, the viewpoint of Andén Verde in La Aldea de San Nicolás is the perfect place to enjoy spectacular views of the Canarian coastal landscape. It's also a great spot to watch the sunset.
The Unamuno viewpoint in Artenara, named in honour of Spanish poet Miguel de Unamuno, reveals the beauty of the rocky volcanic formations in the centre of the island.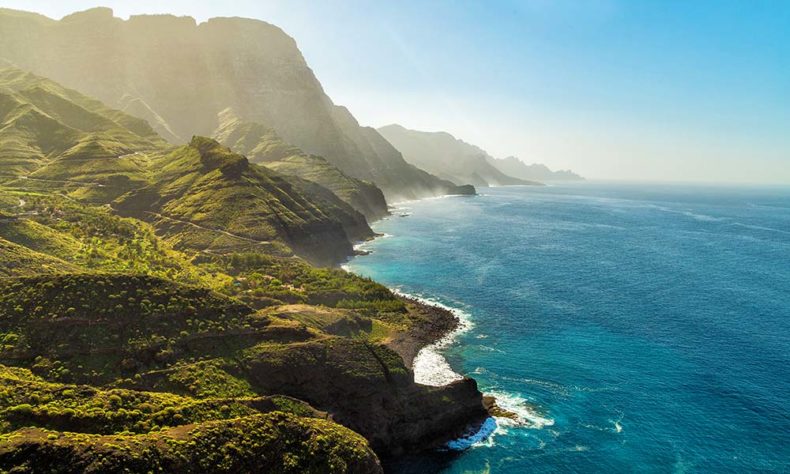 Picturesque villages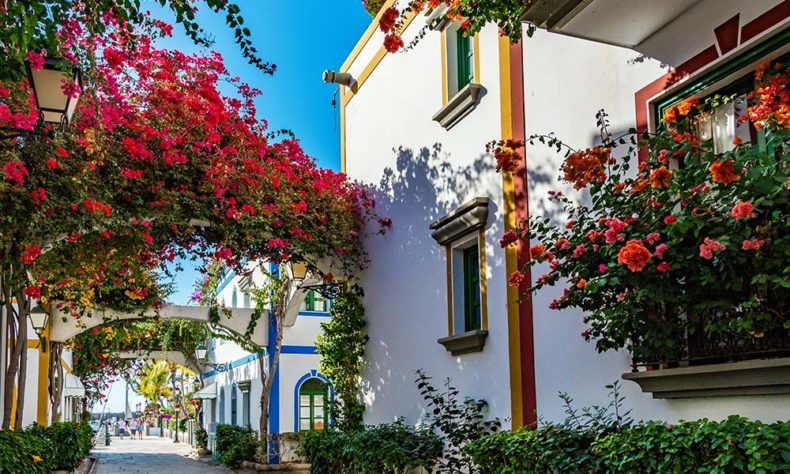 There are several villages across the island that look like they're straight out of a fairy tale and are well worth a visit.
The white town of Agaete hosts an impressive archaeological site with hundreds of tombs carved into solidified lava as well as natural swimming pools.
Teror is one of the prettiest villages and the best place to learn more about eclectic, colourful Canarian architecture.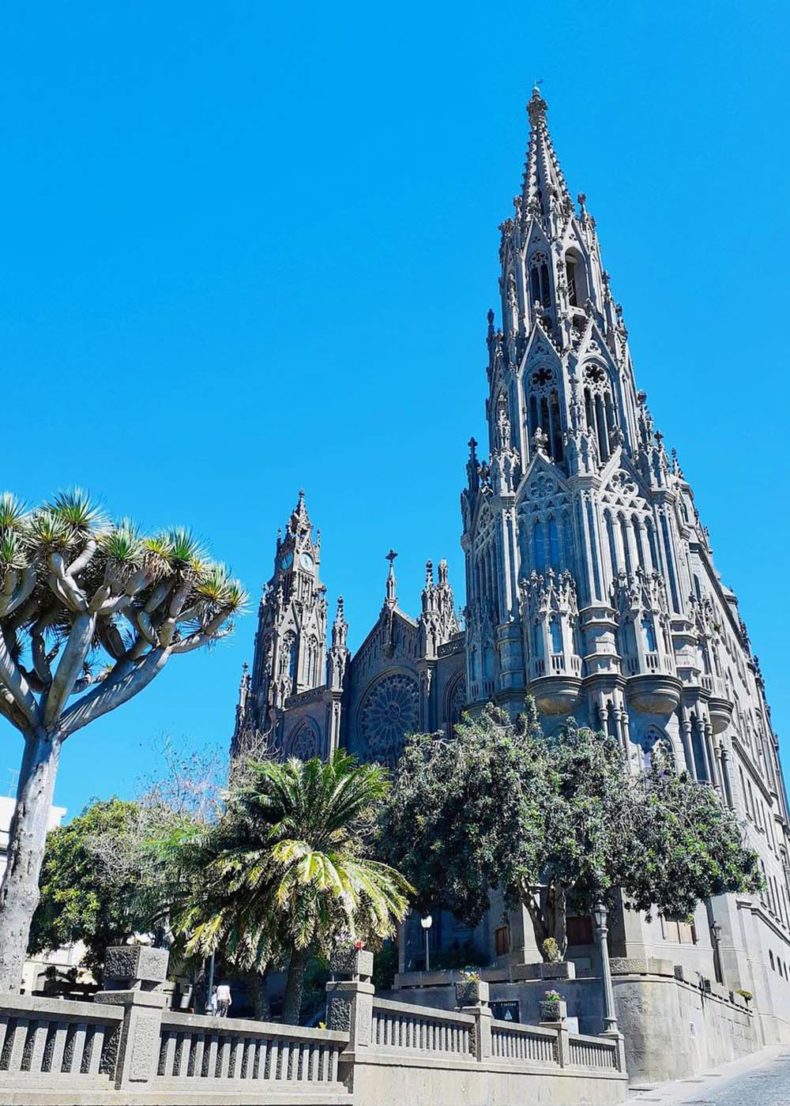 About 12 kilometres north, visit the church of San Juan Bautista in Arucas, a truly magnificent landmark built of volcanic stone.
Cultural scene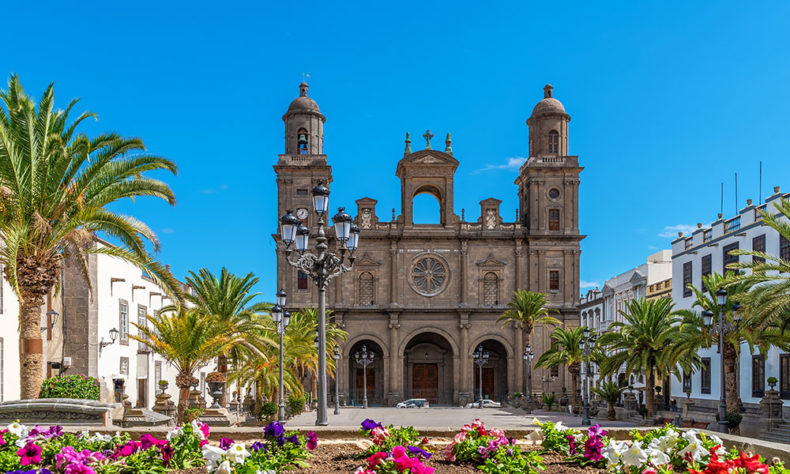 Despite being far from the mainland, Gran Canaria has played an active role in Spanish history.
It's believed that famous explorer Christopher Columbus stayed on the island in 1492 while one of his ships was being repaired.
The house where he stayed in Las Palmas is now a museum that shows more about his stay and exhibits a variety of nautical artefacts, maps, and paintings.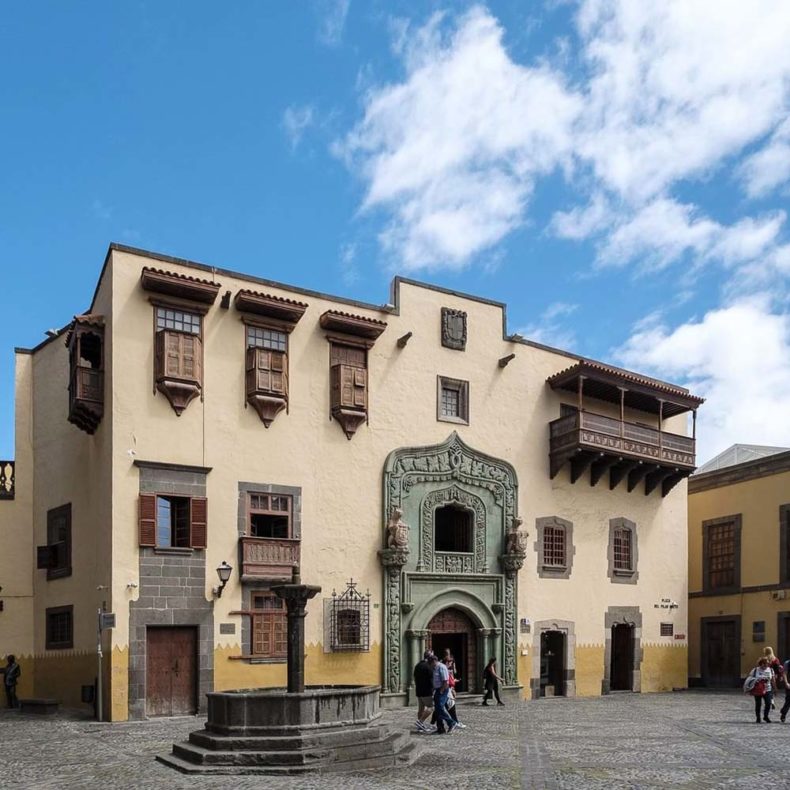 The Atlantic Centre of Modern Art (CAAM) is a must for contemporary art lovers. Located in a Neoclassical building in the historical neighbourhood of Vegueta in Las Palmas, it presents the finest collection of mid-20th-century artwork by local artists.
Local gastronomy
Simplicity and flavour are the golden rules for local recipes, which are also influenced by Latin American flavours.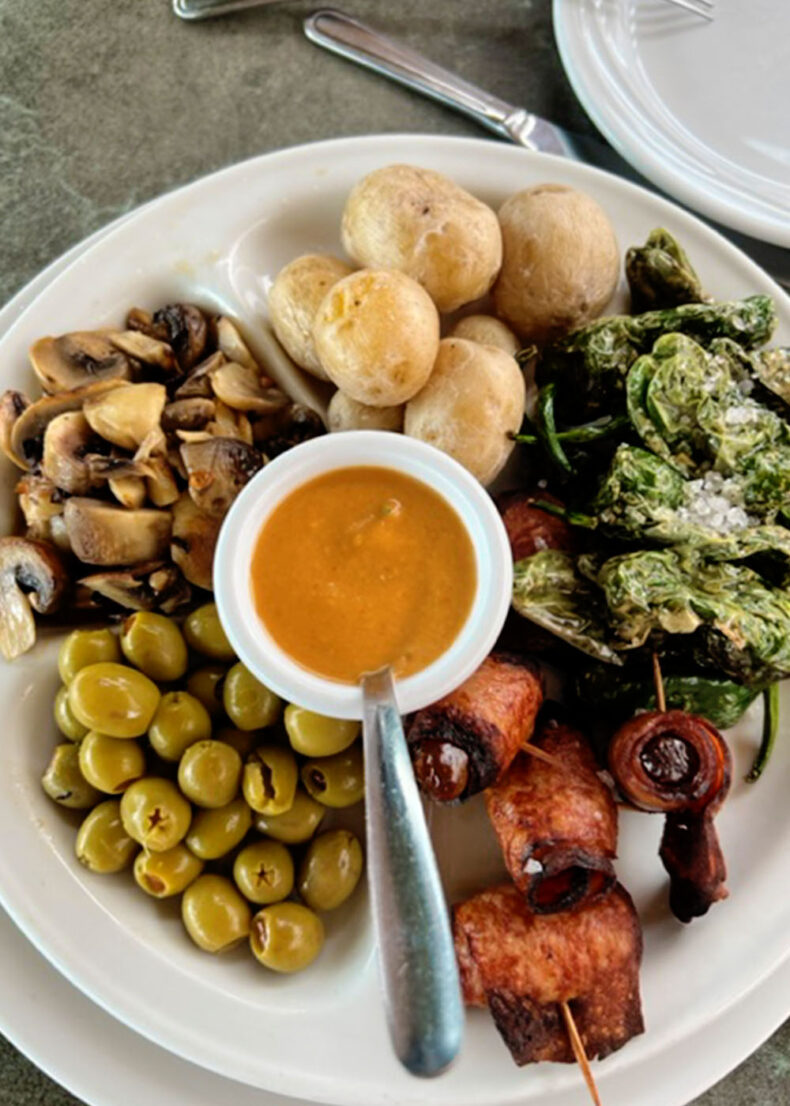 Photo by Anastasija Citajeva
Potatoes (or papas, as they're called here) are part of nearly every dish, and they're also eaten simply boiled and dipped in red or green spicy mojo sauce.

Likewise, seafood and fish are an essential part of the gastronomic DNA of Gran Canaria.
Sancocho, a stew made with boiled white fish and potatoes, has a strong emotional link for locals.
Wine destination
It's no exaggeration to say that Gran Canaria has it all (or nearly all). Thanks to the island's microclimate, the whole Canary archipelago has become a popular wine region. According to official figures, there are over 60 wineries on Gran Canaria alone.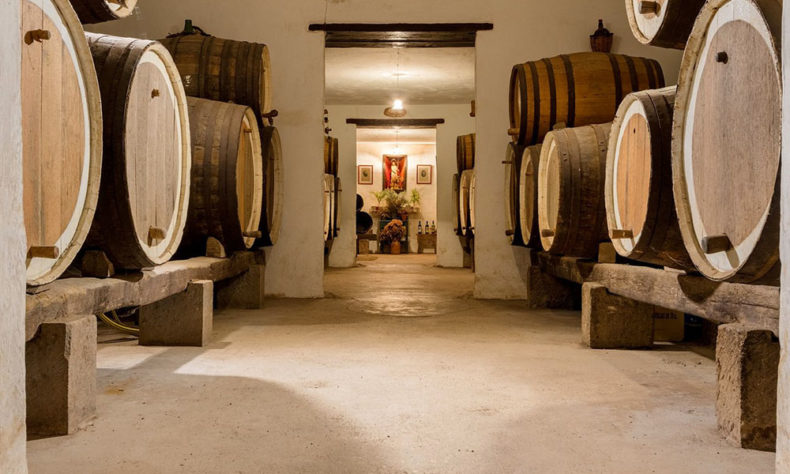 The Wine Museum in Santa Brígida is a good way to learn more about local wine production and its history. If you want to taste some local creations, go for a white wine made from volcanic Malvasia grapes or a red Tintilla.
Star gazing
When the sun goes down, Gran Canaria prepares to look up at the sky, as UNESCO recently named the island an astronomical paradise for gazing at the stars.
A cloud layer known as the panza de burro, or 'donkey's belly', protects the highest points of the island from light contamination.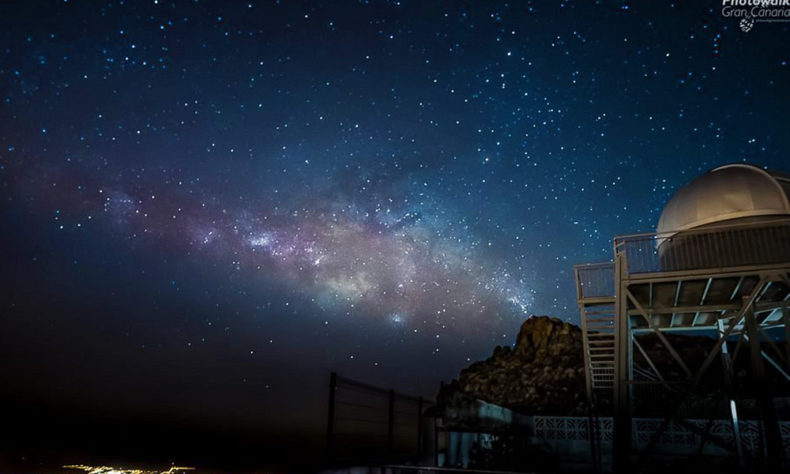 Presa de las Niñas is one of the best places to enjoy a magical night surrounded by the calm blue waters of the lake.
The astronomic observatories of Temisas and Saucillo organise activities all year long to learn more about these magical celestial bodies.

Text by David Palacios Rubio