Looking for a one-of-a-kind experience? Set your sights on Montenegro!
Explore mountain peaks 2000 metres high or more, descend challenging verticals in fantastic canyons, bathe in a sapphire-blue cave hidden by the sea, try your hand at traditional craftsmanship, go on an adventure in a primeval forest, and cool off in the icy Tara River.
Montenegrin coast
The Montenegrin coast is the most visited region in Montenegro as it offers a perfectly harmonious mix of sandy beaches, history, and sophistication.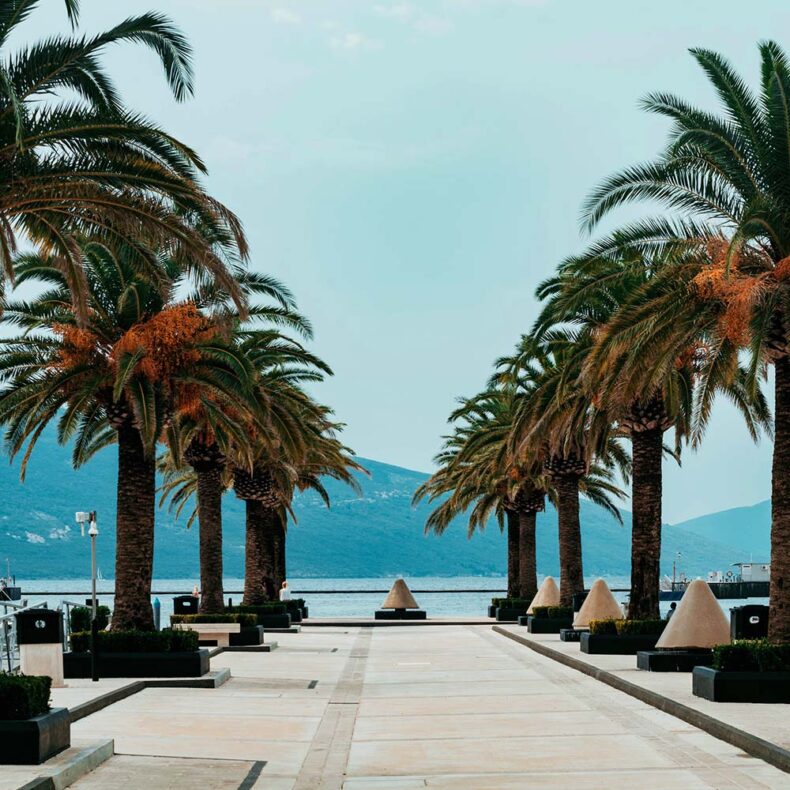 Upon arrival in Tivat, visitors will find (perhaps to their surprise) that a relaxing walk through the upscale marine port, then heading to one of various well-hidden beaches far away from the noise of the city, is all possible in one day.
During the day, countless sailing, paddling and swimming opportunities are available, not to mention bike rides that explore the scenery of nearby villages; bird watchers will find much to see there as well.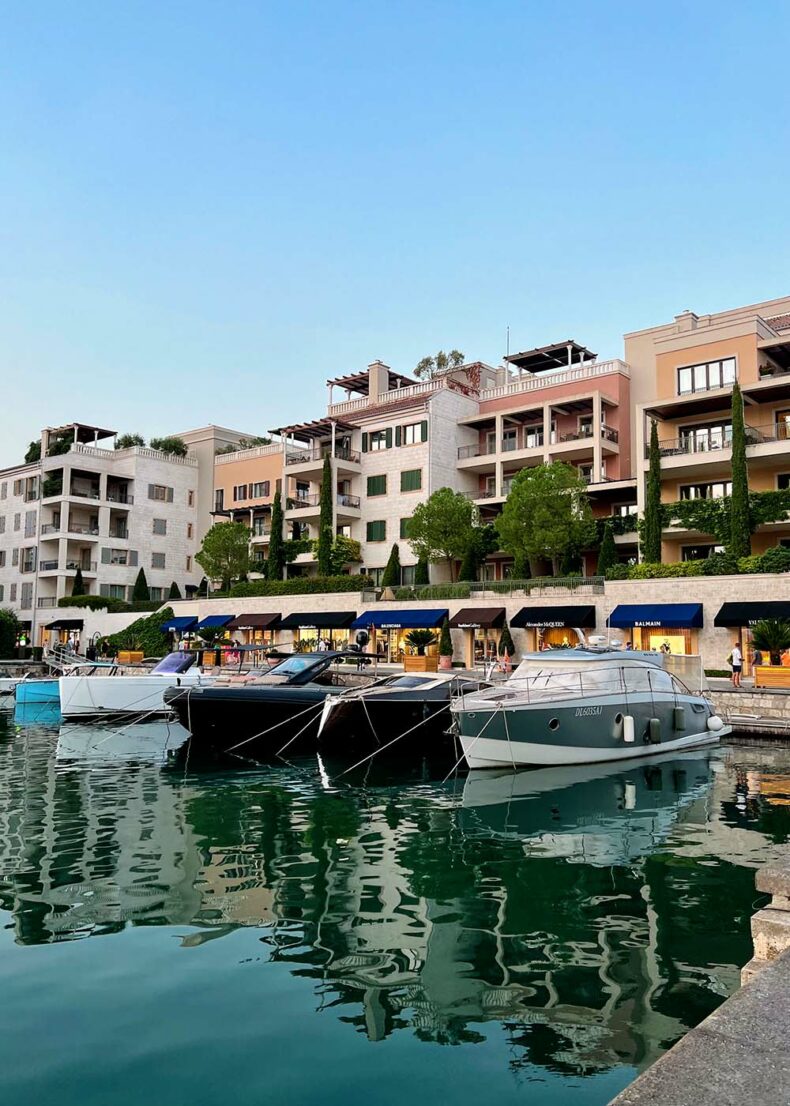 Keep your evenings free to enjoy a walk to Porto Montenegro or Luštica Bay where you can discover local flavours and culture, both said to provide a perfect blend of traditional and modern.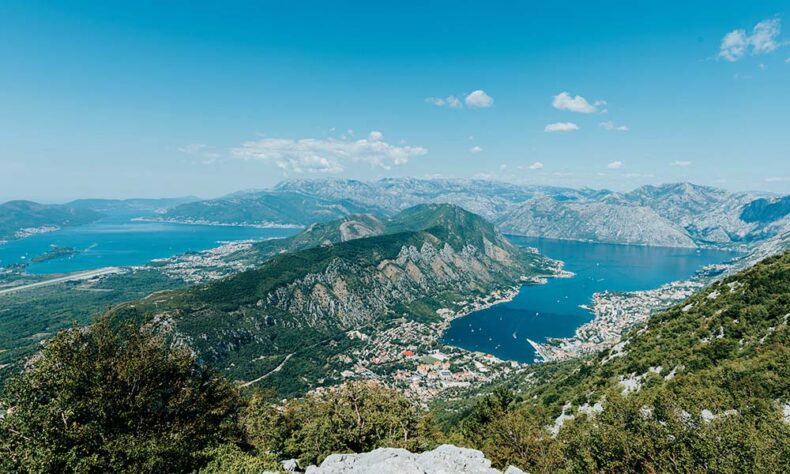 Just a few minutes' drive away is Kotor, a fortified medieval town rich in history, tradition and culture; it features numerous churches, cathedrals, palaces, museums and other cultural monuments.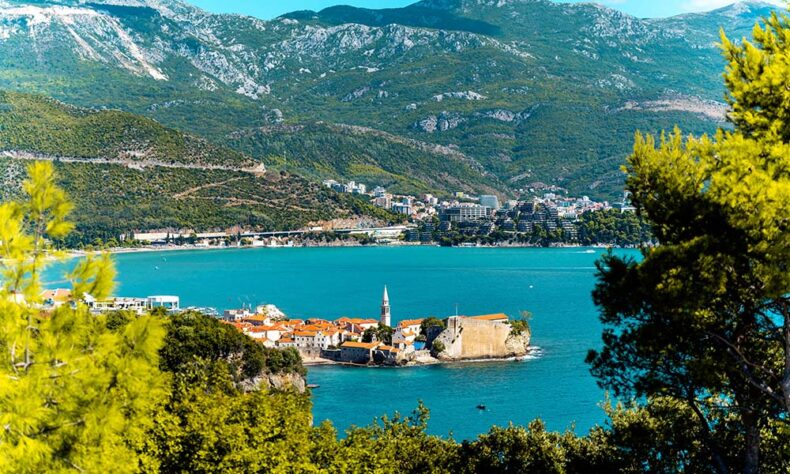 If you're looking for more modern forms of entertainment, Budva is the place for you – an unforgettable nightlife, beach parties, bars, and numerous discotheques make the town one of the most lively destinations along the Adriatic coast.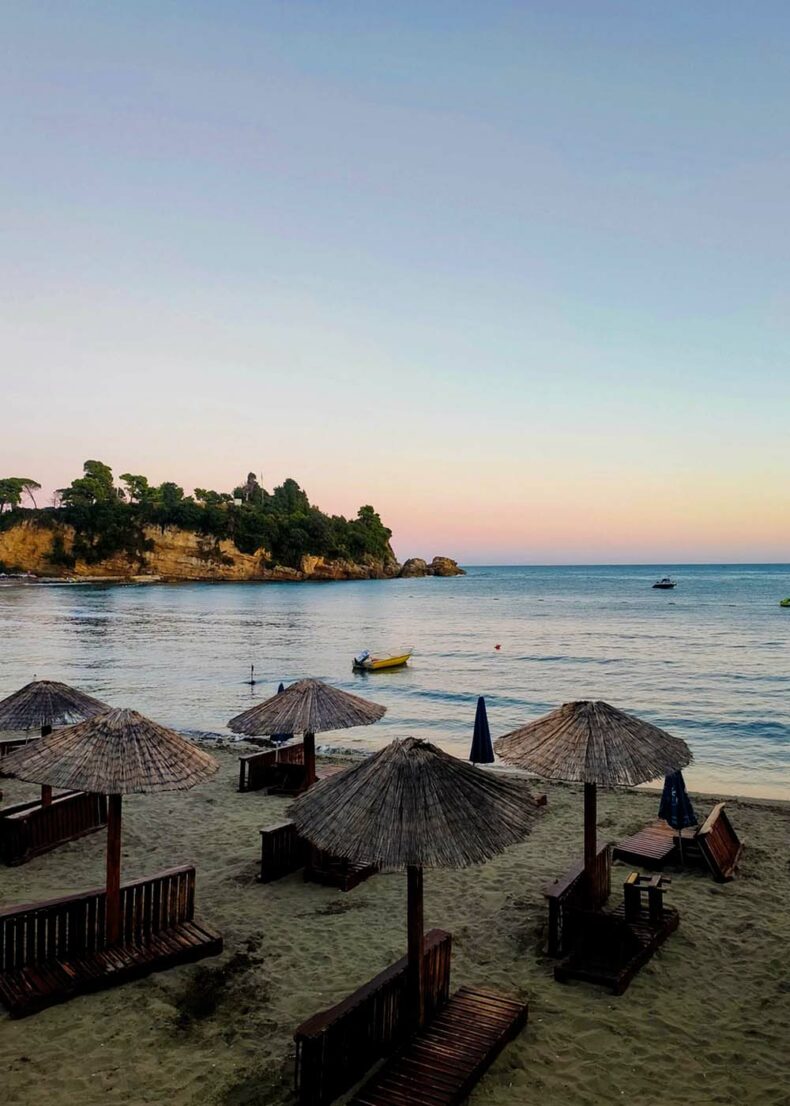 The towns of Herceg Novi and Ulcinj host various music and film festivals throughout the year as well as a wide range of concerts and events that celebrate tradition.
Ulcinj is also the perfect spot for trying out kite surfing on its Long Beach (the longest on the Adriatic Sea), and afterwards, indulging in delicious seafood specialties in local restaurants.
Feeling adventurous?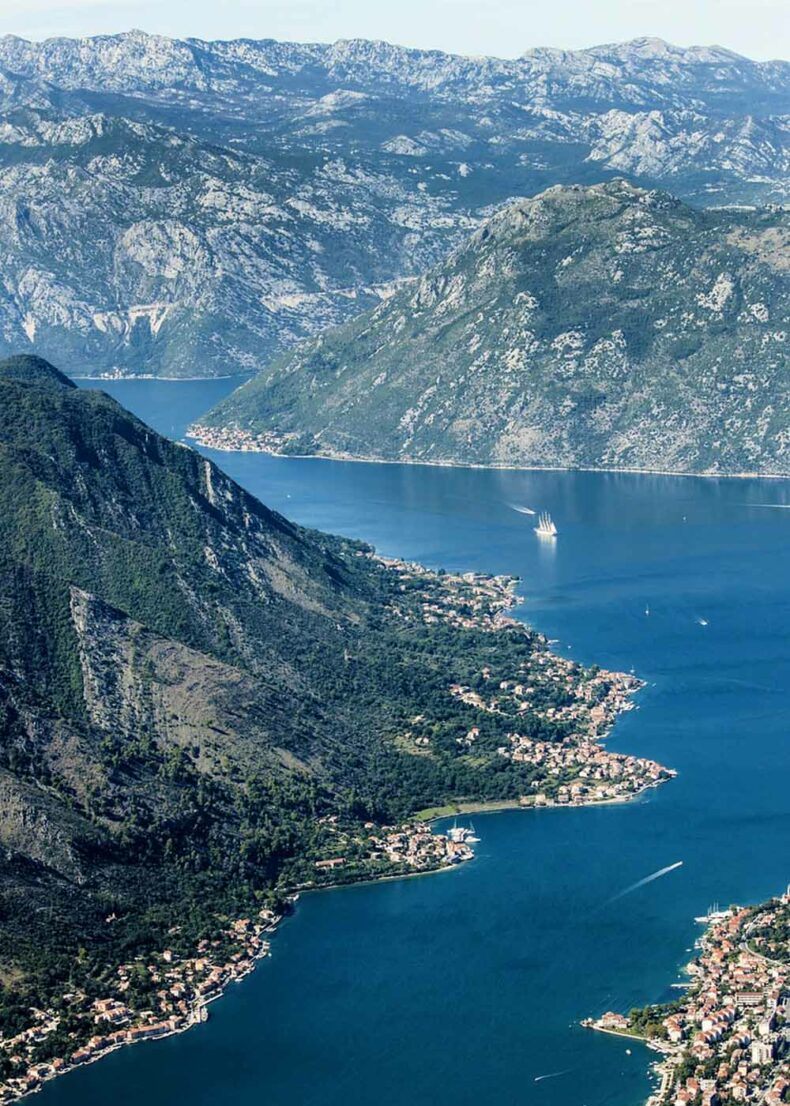 Montenegro is not only about relaxing and lounging in the sun and the sea – it also offers plenty of opportunities for an active holiday in virtually untouched nature: hiking, biking, rafting, kayaking, zip lining, paragliding, and canyoning are recommended activities for all who seek something more adventurous.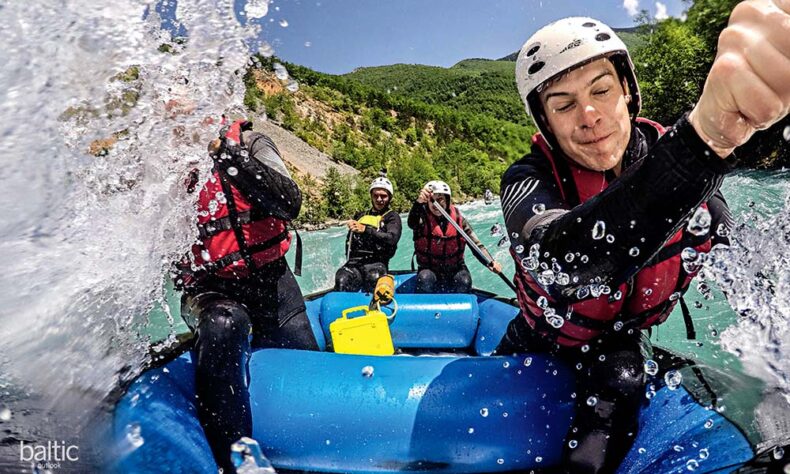 Visitors are also welcome in the country's many authentic ethnic villages with locally specific offers – various panoramic routes connect the cultural, natural, and ethno-gastronomic attractions of the coast and the north.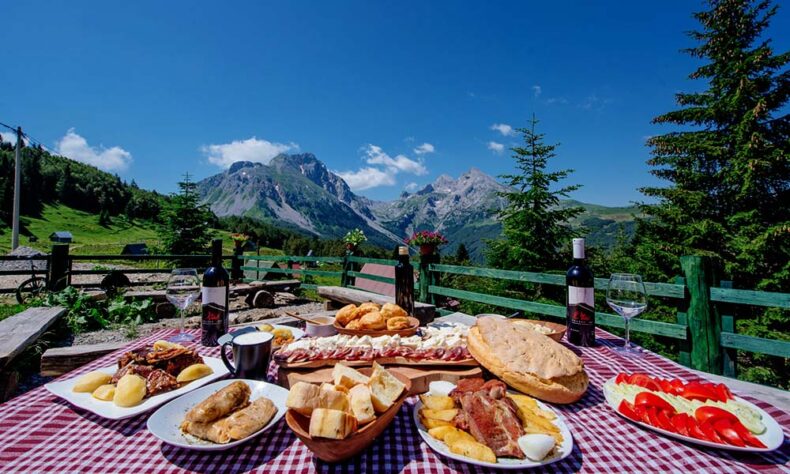 Montenegro is also rich with wonderful lakes, most of which are located within five national parks.
The best-known are Black Lake, Biogradsko Lake and Skadar Lake.
But one that truly stands out is Trnovačko Lake, a heart-shaped lake with turquoise water ideal for swimming.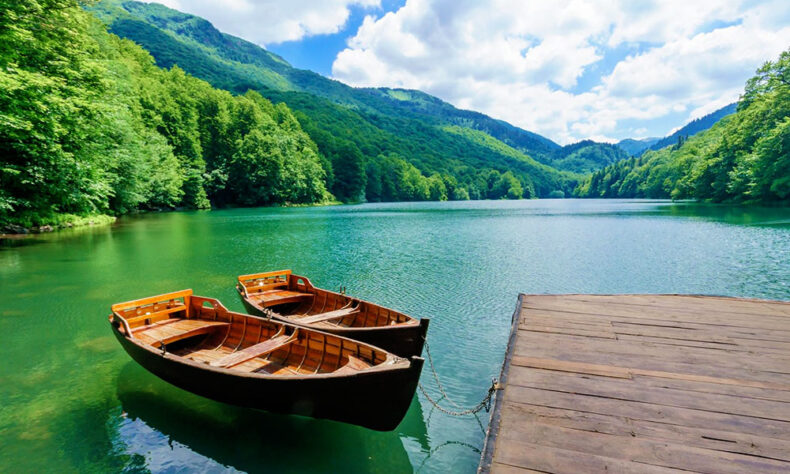 Mountain lakes – such as Piva Lake, Kapetanovo, Hridsko, Riblje and Vražje – are especially breathtaking with their glorious shades of bright green and blue waters.
There are several interesting legends regarding their origin which the locals will be more than happy to tell you about.
Cottages with colourful roofs are scattered around the lakes – ideal places to meet the locals, many of whom make and sell cheese and kajmak (clotted cream).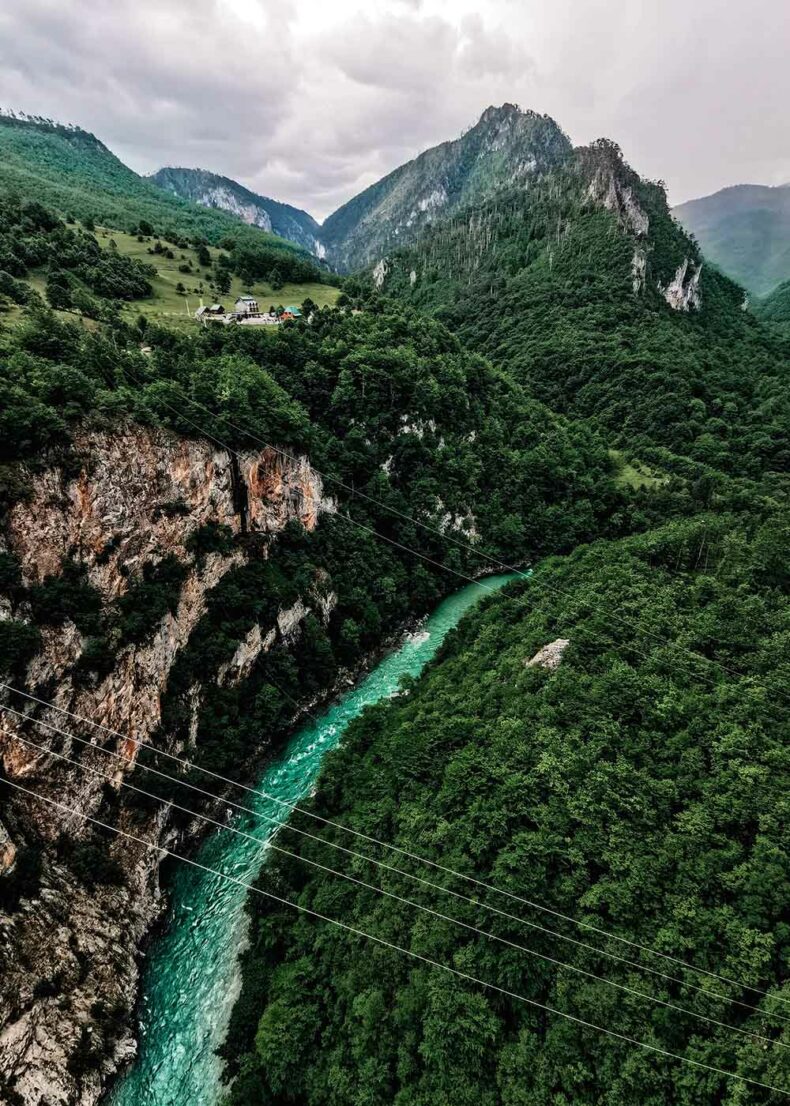 Places to visit
A sightseeing tour of Montenegro would not be complete without a visit to the capital of Podgorica – joining a tour of the cultural monuments and feasting on national specialties is just one way to do it.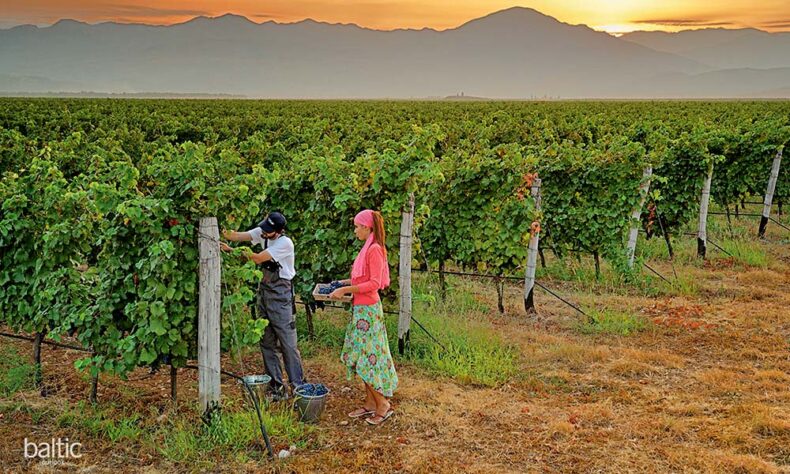 And don't miss out on visiting one of Europe's largest and most beautiful vineyards, Plantaže, where the famous indigenous Montenegrin grapes Vranac and Krstač are grown.
Plantaže is located just a few kilometres from the city centre.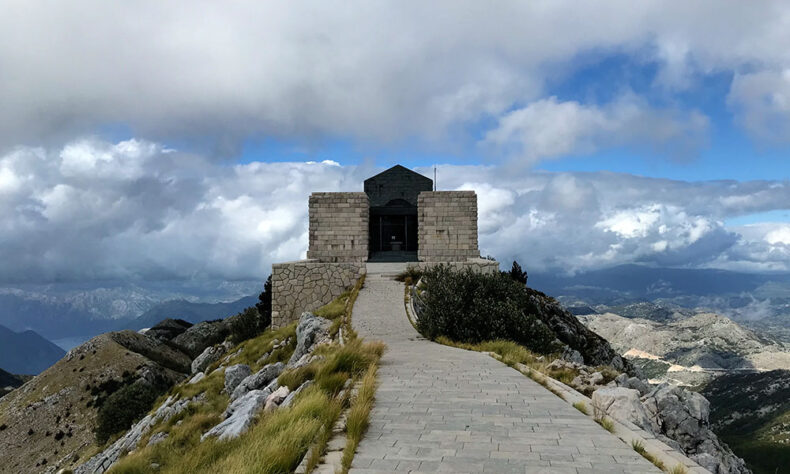 Having seen Podgorica, head towards Cetinje, Montenegro's old royal capital; for locals, alongside the mausoleum on top of nearby Mount Lovćen, it's the very heart of Montenegrin culture and history.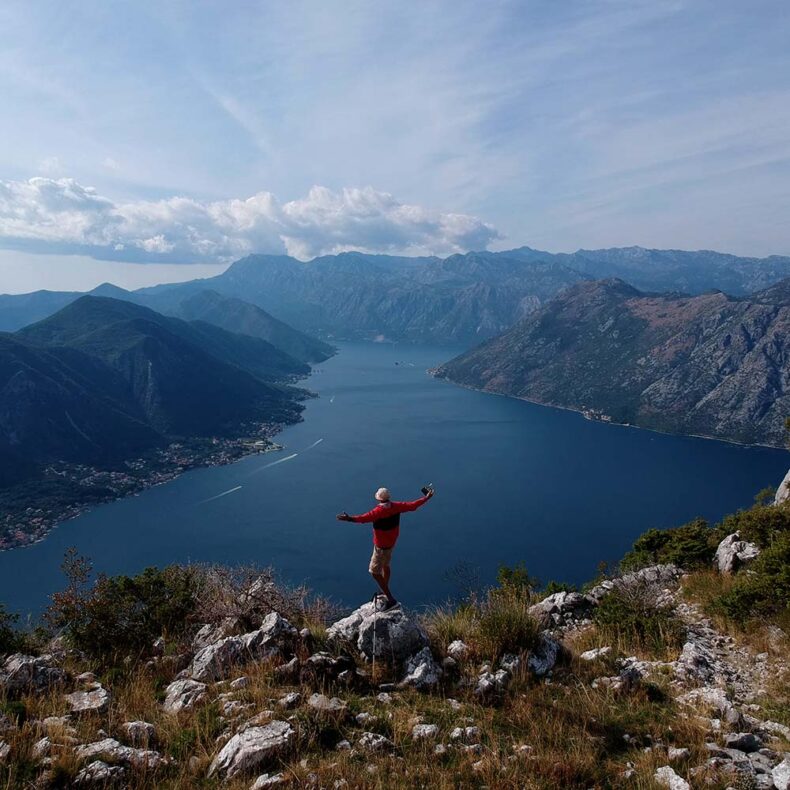 As of this summer, you'll be able to take a scenic cable car ride from Kotor to Lovćen, which offers a magnificent view of Boka Kotor Bay.
And don't forget to visit the famous Lipa Cave with its 2.5 km of passages to explore.
Further along in the central part of Montenegro are two towns definitely worth visiting – Nikšić and Danilovgrad.
Nikšić is known as a city of students and hosts the well-known rock festival Lake Fest by the shores of Krupac Lake; nearby is the Vučje skiing centre.
Danilovgrad is famous because of the Zeta River Valley Nature Park and the Martinići donkey farm, which Lonely Planet has noted it in its travel guides.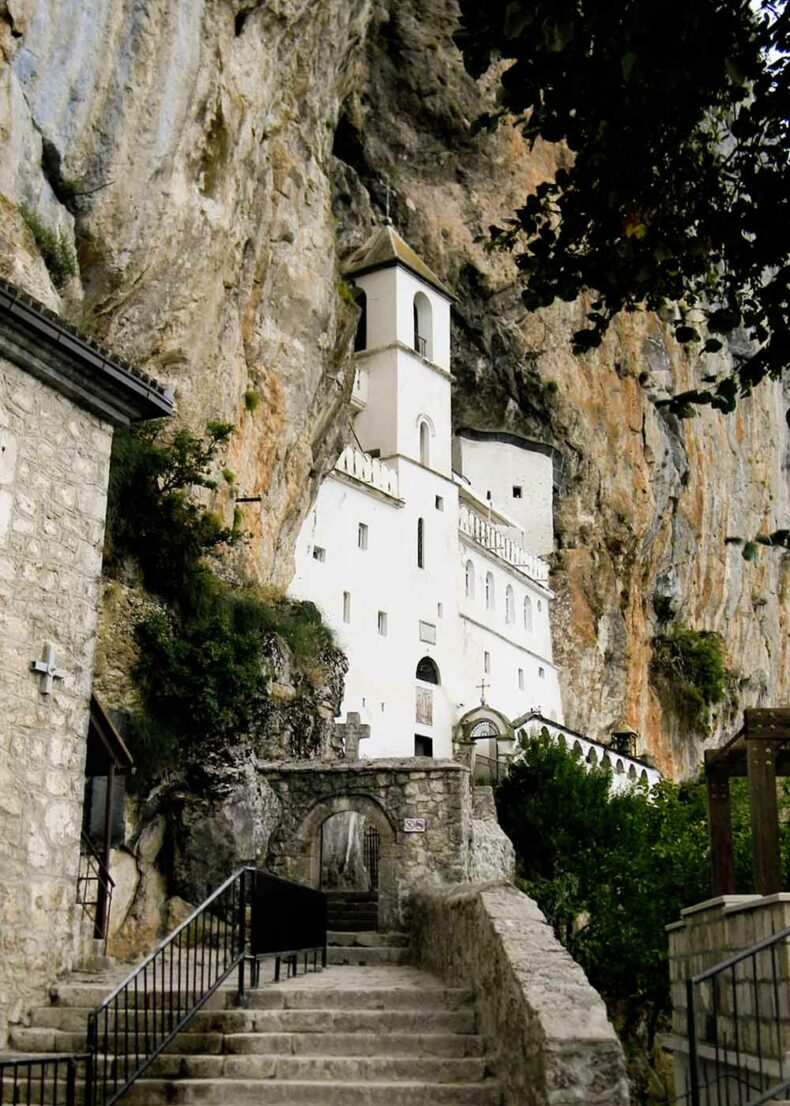 Halfway between these two towns you can experience the tranquillity of the cliff-side Ostrog Monastery, which is one of the most popular pilgrimage places in the whole world for Orthodox Christians.
It is considered to be one of the most significant monasteries in the Balkans and the most visited Orthodox shrine in Europe.
Situated in the large rock called Ostroška greda 900 meters above sea level the monastery is often described as a true masterpiece of nature and mankind. It is visited by people from all over the world regardless of their religious affiliation.
For more information about Montenegro, visit montenegro.travel

Cover photo on Pixabay