Slow time with extra long nights. Let the lights of the season guide you through town. Breathe in fresh, crisp air. Whisk away your worries in the sauna, and top it all off with relaxed meal at a top restaurant. Whether it's a high-speed weekend or a week-long winter adventure, even the most seasoned travelers will discover something new.
Step back in time

Strolling along the cobblestone streets of Tallinn's Old Town may be the closest you'll ever come to time travel. Follow twists and turns to discover hidden alleyways or hike your way up to the lookout platforms for a view of the red-tiled rooftops covered with white snow. Duck into award-winning museums or search for the perfect souvenir in one of the little shops specializing in local design.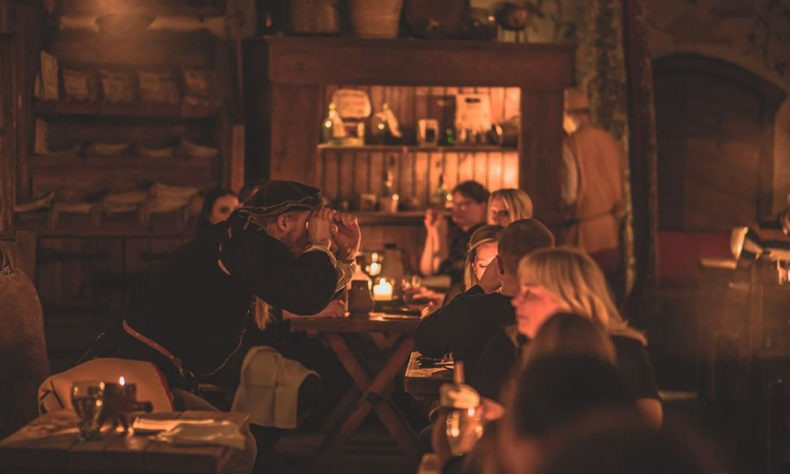 If you'd like a dinner to match your surroundings, head to Olde Hansa where you can dine like a medieval merchant. Here you'll find out what Estonian cuisine was like before they had potatoes.
If a snack is more what you're craving, III Draakon has flaky pastries and elk stew to enjoy by candlelight.
A magical market experience
In 2019, Tallinn's Christmas market was voted best in Europe by European Best Destinations, and every year it gets better.
Charming wooden stalls radiate from a giant Christmas tree set up in the the center of Town Hall Square. Browse traditional handicrafts while sipping on mulled wine, known as glögi in Estonian. Sample crunchy gingerbread cookies or a traditional Christmas meal of sausage, sauerkraut, potatoes, and pickled pumpkin.
The twinkling lights of Old Town will have you feeling the Christmas spirit in no time!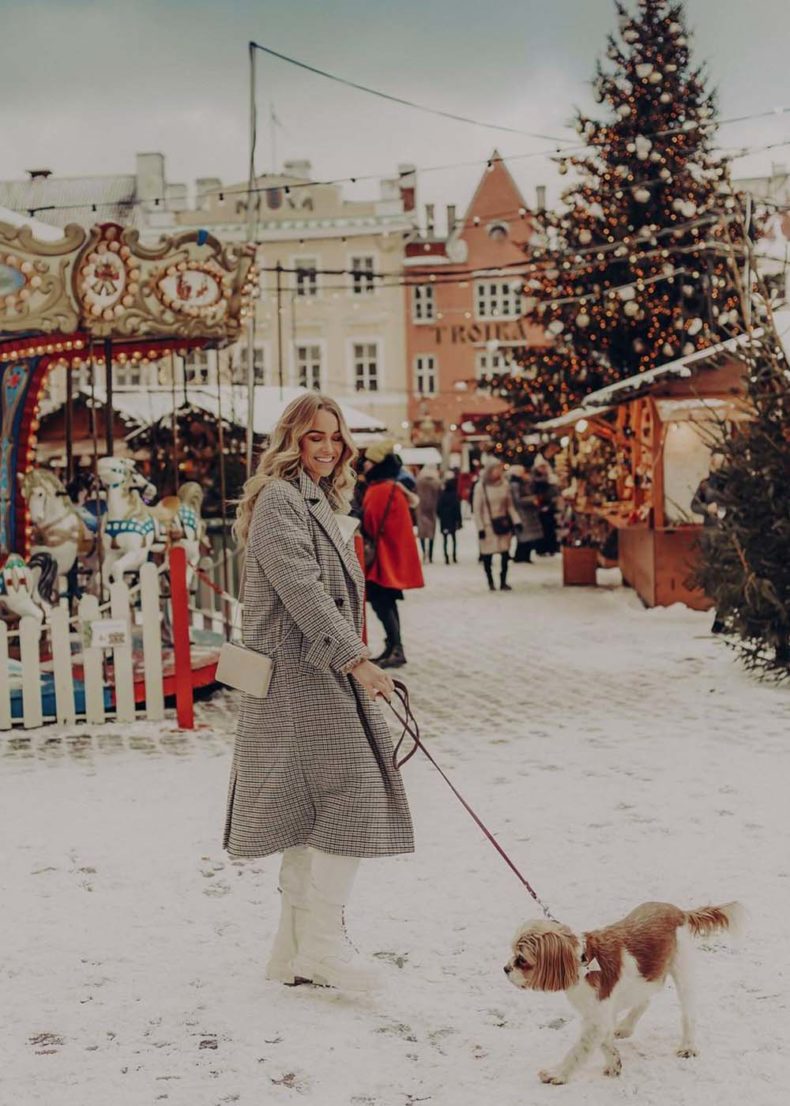 Outdoor adventures

As Estonians like to say, there is no such thing as bad weather, only bad clothing. They take this to heart by staying active year-round. For adventure seekers, wintertime in Estonia is the perfect season for a visit.
Winter swimming

A trip to Estonia would be incomplete without a trip to the sauna. And the best way to cool down after steaming up is to take a dip in the sea. Winter swim in style at Iglupark Saunas in Noblessner.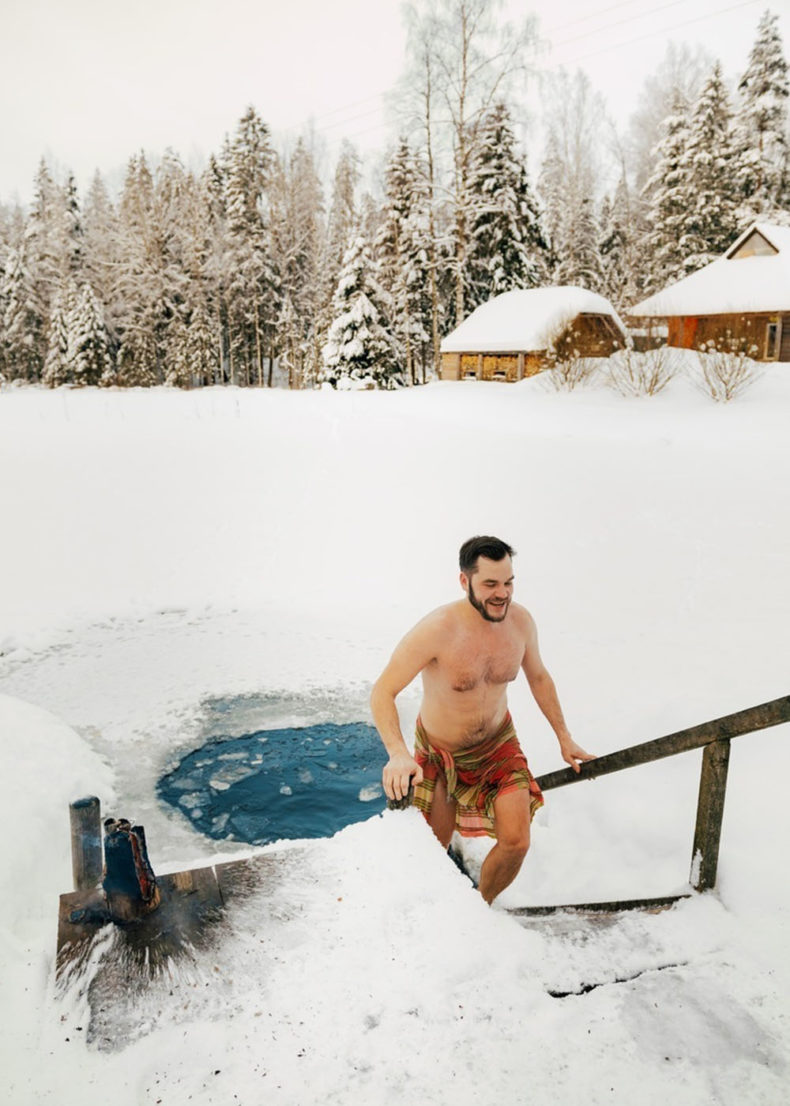 Cross-country skiing
As a relatively flat country, Estonia is a great spot for cross-country skiing aficionados. In Tallinn, you can find ski rentals and marked trails in Nõmme and Pirita.
In Southern Estonia, head to Otepää, Estonia's winter capital. There you can find remarkable ski trails, several of which have hosted World Cups in cross-country skiing.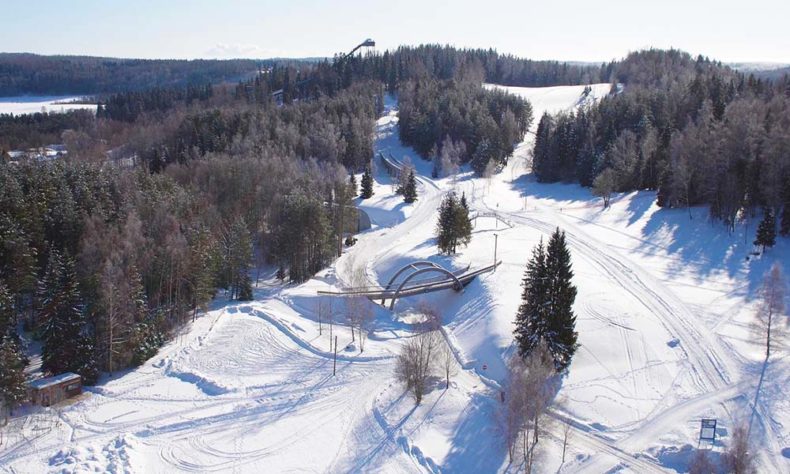 Bogshoeing and snowshoeing
Bogshoes, or snowshoes in winter, are the best way to explore Estonian nature. Enjoy absolute peace and quiet while listening to the soft crunch-crunch of the snowshoes as you make your way through frozen wetlands.

Dog sledding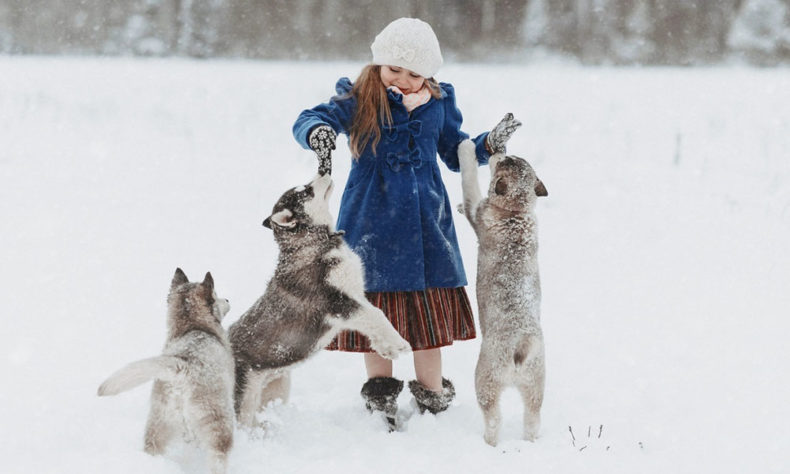 There's nothing quite like the feeling of being pulled behind a team of sled dogs through freshly fallen snow. Check out Paasiku Dogs Manor or Huskypark for a once-in-a-lifetime winter adventure.
Ice skating
Enjoy ice skating next to the Christmas Market on the Harju Street ice rink in Tallinn's Old Town. For a truly enchanting experience, try ice skating on a frozen bog lake.

Gourmet dining at Michelin Guide restaurants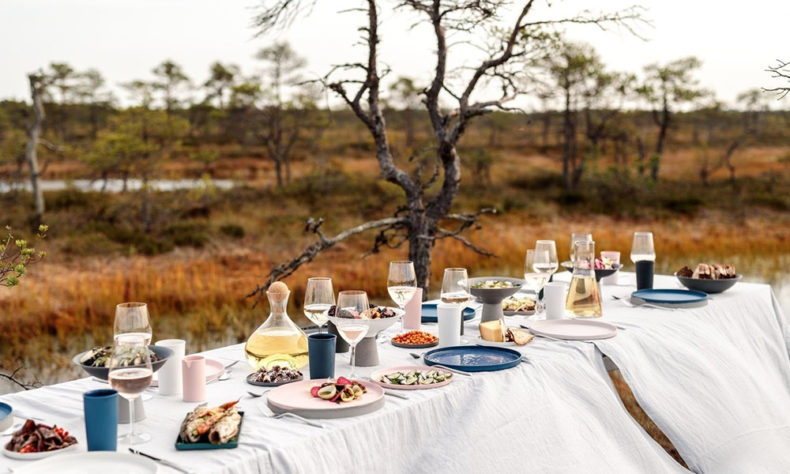 After a long day outdoors, pull up a chair at a cozy restaurant and warm up with a drink and a delicious meal made with locally-sourced ingredients.
Estonia is the first Baltic state to be featured in the 2022 MICHELIN Guide. Incognito inspectors dined around the country, selecting a total of 31 restaurants to be included in their yearly guide.
Two of Tallinn's top restaurants, NOA Chef's Hall and 180° by Matthias Diether, each received a MICHELIN Star.