Every November to January, stalls, huts, rides, and aromas blend together to create Christmas markets that take over popular European cities.
A visit to one of them is a good way to get in the holiday mood and gather inspiration for gifts for loved ones. Here we have chosen some of the best markets to experience!
Please note that opening times vary and are different for each city. Many of these markets are open only for a short period of time before Christmas, while others operate until the new year arrives.
Tallinn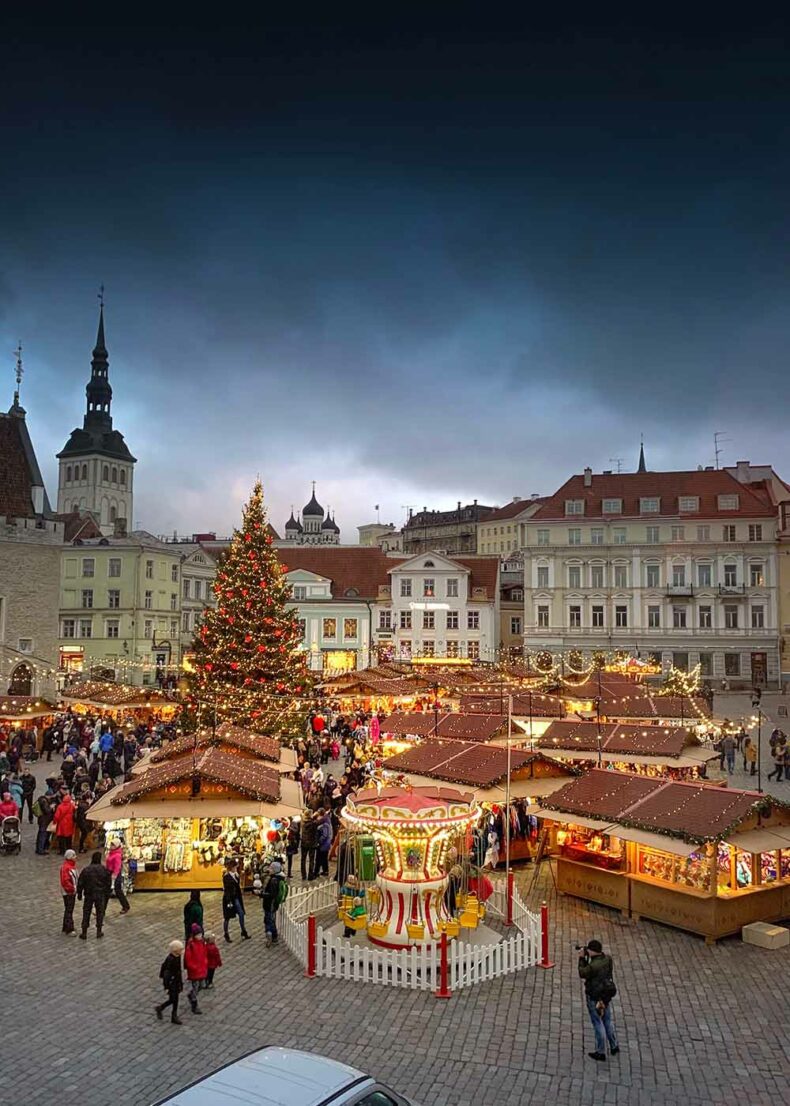 Tallinn's Christmas market was named the best Christmas market in Europe in 2019 and will surely continue to be absolutely wonderful in 2022 as well.
Held in the Town Hall Square every year for over a decade, this beautiful market offers something for everyone: warm handmade socks and mittens, hot drinks, classic Christmas meals, a City Train ride through the picturesque Old Town, which is a UNESCO World Heritage Site, and much more.
Make sure you know a poem or verse by heart to make Santa Claus happy, and hopefully he will give you some candy in return!
Vilnius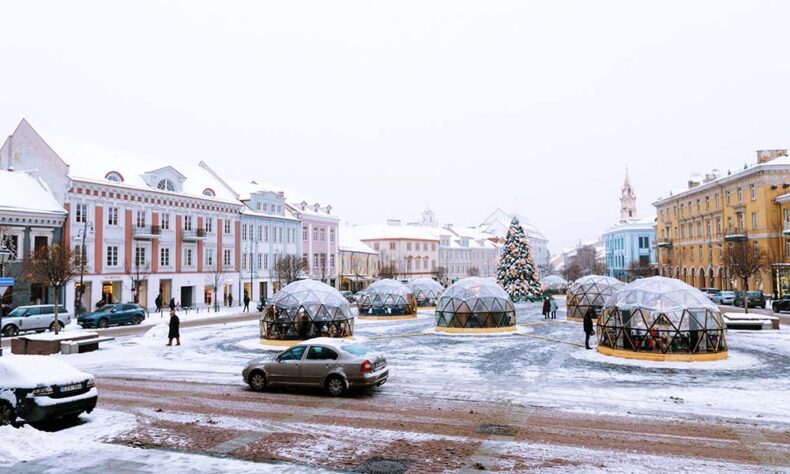 In the capital of Lithuania, they definitely take the festive season very seriously.
Vilnius is known for its spectacular Christmas tree, which always gets a lot of attention from visitors and the media. The patterns and shapes that make up the tree change all the time, and when looking from afar, it seems that the strings of lights cover the entire market like an umbrella.
Walk by the Town Hall and you will find igloos where you can warm up, get a bite to eat and a hot drink, or find some nice gifts to treat yourself or your friends.
Manchester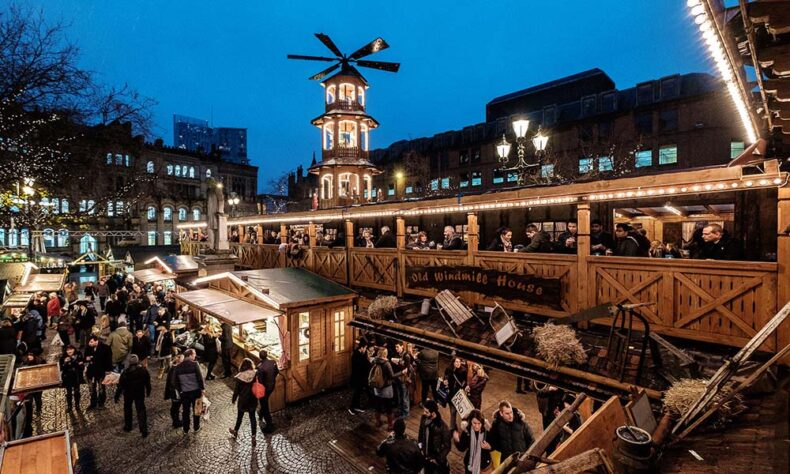 The hub of Christmas in Manchester is the market in Piccadilly Gardens (which becomes the Winter Gardens for the holiday season).
As a true musical city, Manchester is also the Christmas capital of the United Kingdom – one cannot imagine the local Christmas market without a stage for live music and DJs to keep the spirits up.
The favourite stalls of local foodies return to the Winter Gardens this year, and, of course, visitors can sample locally brewed ales and signature cocktails, in addition to more traditional Christmas flavours.
The market in Manchester has a tradition of Christmas Market Mugs, so bring one home to add a little spark of Christmas feeling to your own kitchen cupboard.
Paris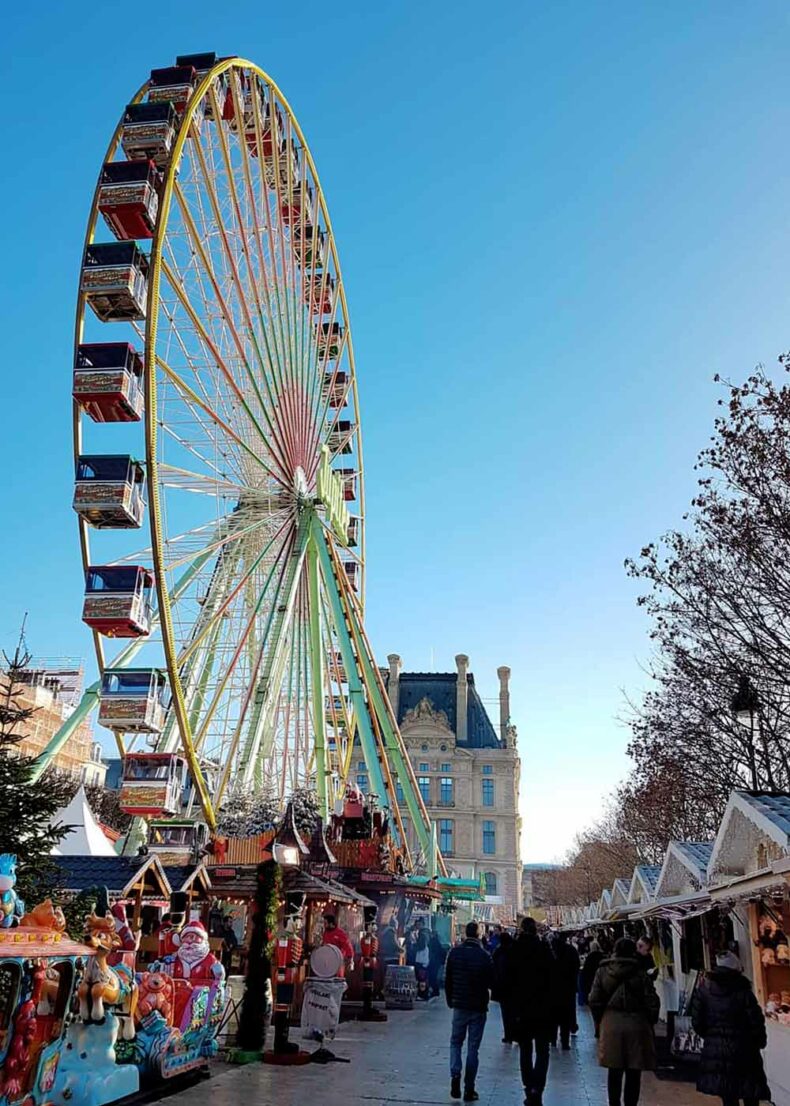 Oh, Paris, the city of love! Can you think of anything more romantic than spending Christmas in Paris?
The crisp winter, the aroma of spiced Christmas treats, some vin chaud (mulled wine), and walking hand in hand with the one who makes your heart beat faster. It's perfect!
Paris has many Christmas markets, and you can take a regular sightseeing tour to visit a few of them: the market in the Tuileries Garden (between the Louvre and Place de la Concorde), the market right next to Notre Dame, and the small Abbesses Christmas Market in the bohemian neighbourhood of Montmartre with views of the Sacré-Cœur, to name just a few.
It's a dream come true.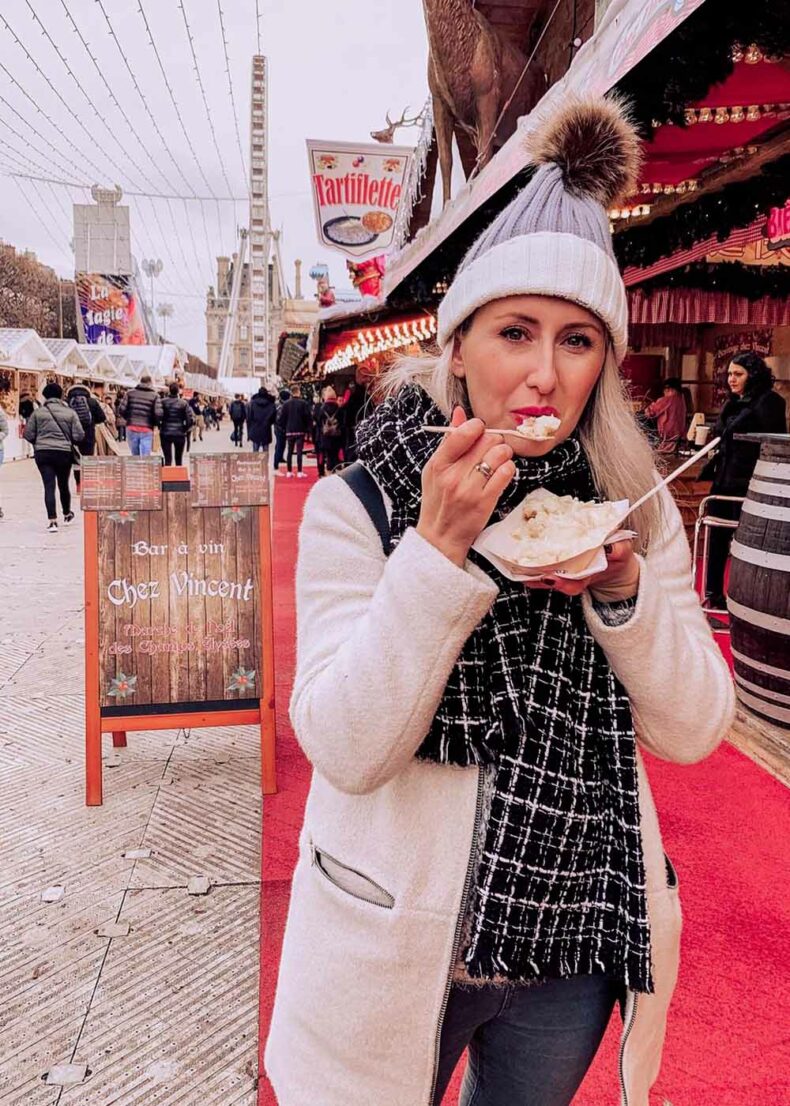 Berlin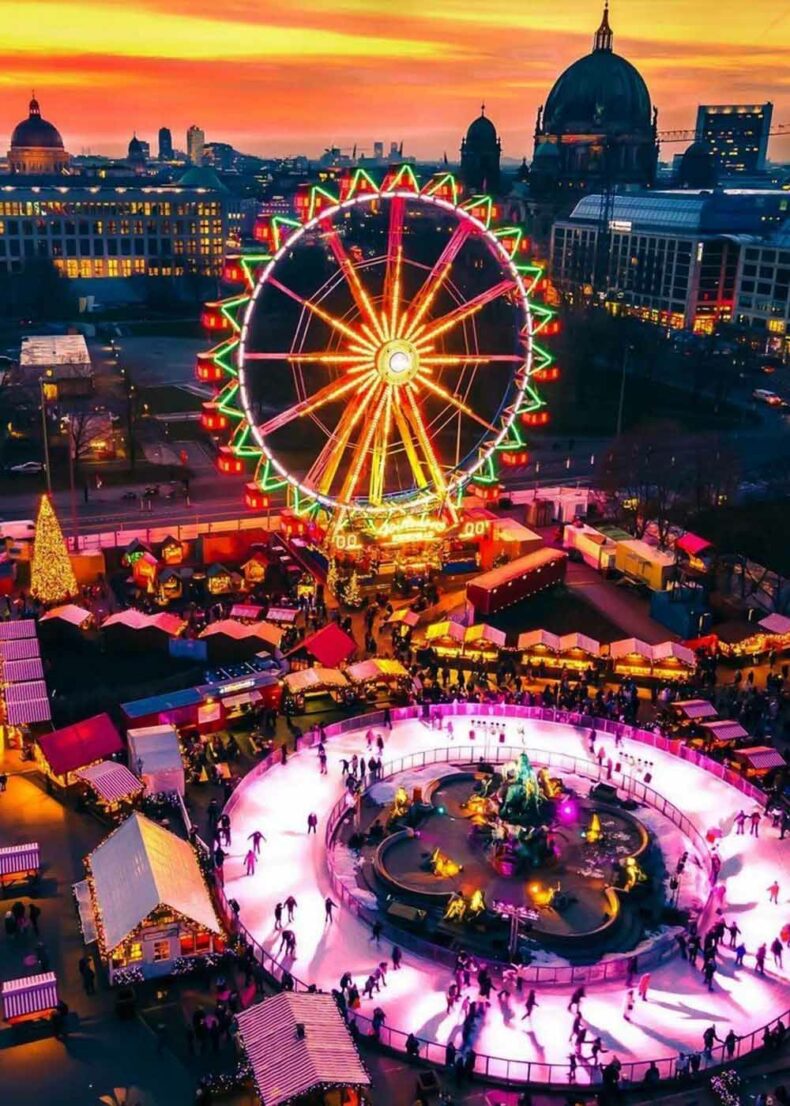 Christmas markets are one of the most beloved holiday traditions in Germany.
Berlin Town Hall hosts a family-friendly market that is famous for its Ferris wheel and historic atmosphere.
In addition to the stalls selling bratwurst, freshly baked bread, gingerbread, and original arts and crafts, there are also performers – musicians, organ grinders, actors – presenting scenes that took place here a hundred years ago.
From a height of 50 metres, the Ferris wheel lets you see the beauty of Berlin bathed in Christmas lights. Maybe you will even spot Santa Claus coming your way on his sleigh?
Prague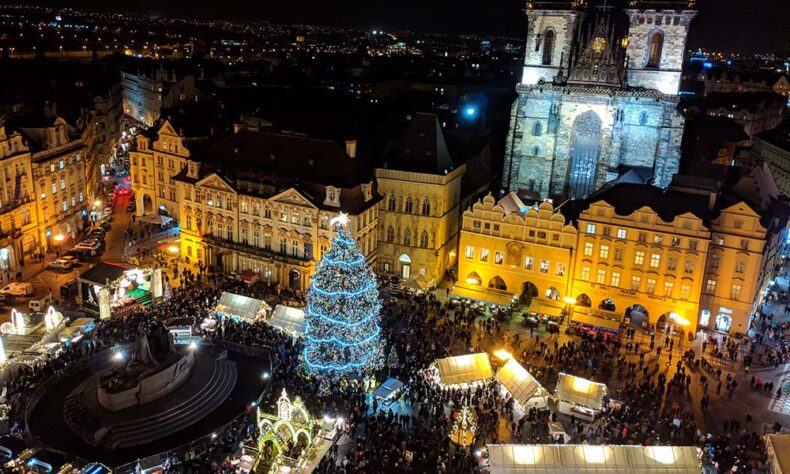 Prague is a stunning city at any time of year, but it really lights up at Christmas.
There are stalls and markets all around the city, but the market not to be missed is situated in Old Town Square.
Climb to the top of Old Town Tower for a beautiful view over the market and city.
If you crave something sweet, try trdelník, a local dessert made of rolled pastry dough that is covered with sugar and cinnamon and sometimes topped with soft-serve ice cream. They come in many flavours, so see if you can find a gingerbread-flavoured one.
Gothenburg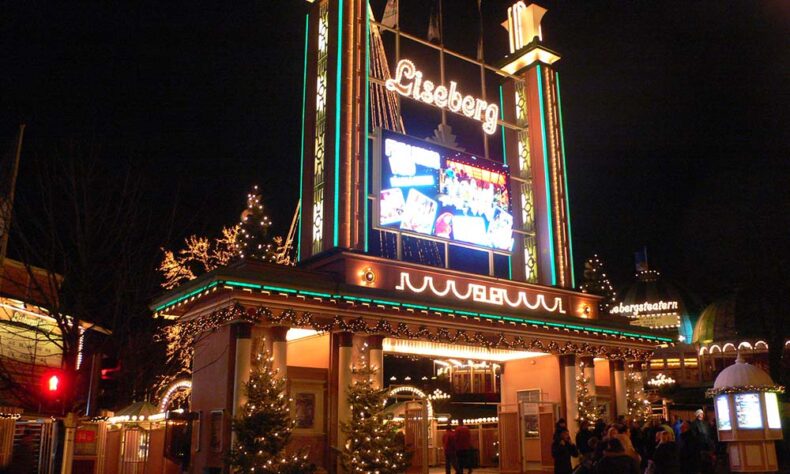 There are a few Christmas markets in Gothenburg, but the most magnificent is definitely the one at the Liseberg amusement park.
It is sure to awaken your inner child – just thinking about visiting the market is sure to raise your excitement level. Beautiful performances at the ice rink, carousel lights and music lighting up the dark winter nights, caramel apples and hot chocolate with marshmallows – it's a dream come true for every Christmas fan.
If you think you're not one of them, this visit might just change your mind!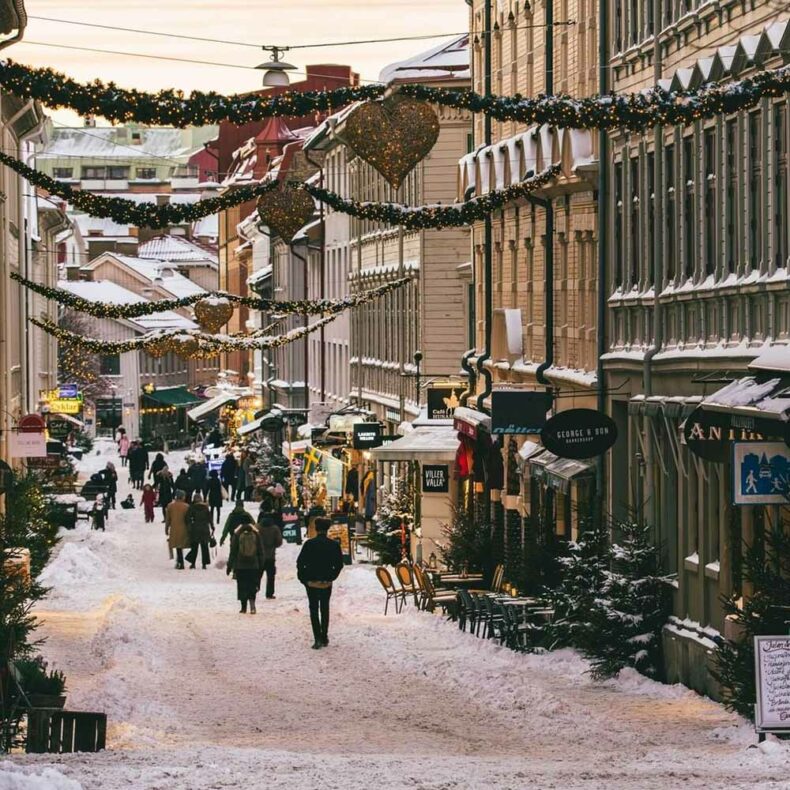 Book your tickets to Gothenburg
Salzburg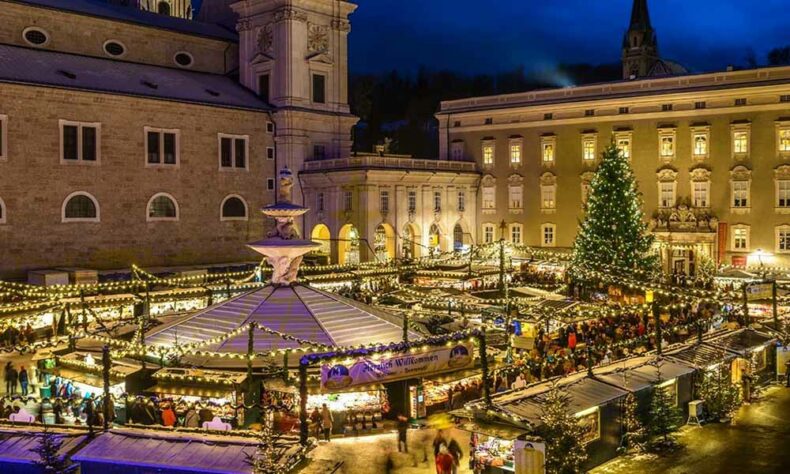 The Christmas market in Salzburg dates back to the 15th century and is one of the oldest Advent markets in the world.
Set in Salzburg's Cathedral Square, the market as it is known today has been operating since 1974.
With Austrian specialties, mulled wine, hot punch, and traditional arts and crafts, it has everything you expect from a Christmas fair. Here you can also go on a guided Christmas tour, listen to Christmas stories read aloud, and hear holiday melodies performed live.
Don't forget to take a walk along the city's hilltops for some breath-taking views.
Brussels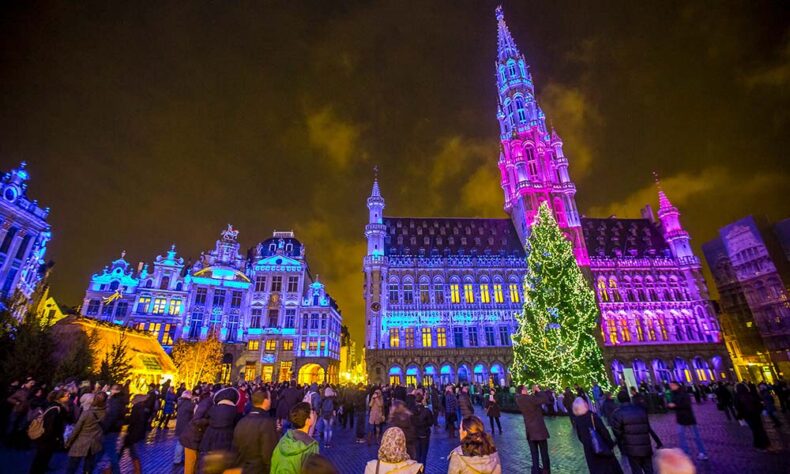 The Christmas market in Brussels is aptly named Winter Wonders, because it is exactly that – wonderful!
Head to Grand Place, the main town square in Brussels, and you'll find yourself in the middle of a Christmas market that expands into the beautifully lit streets nearby.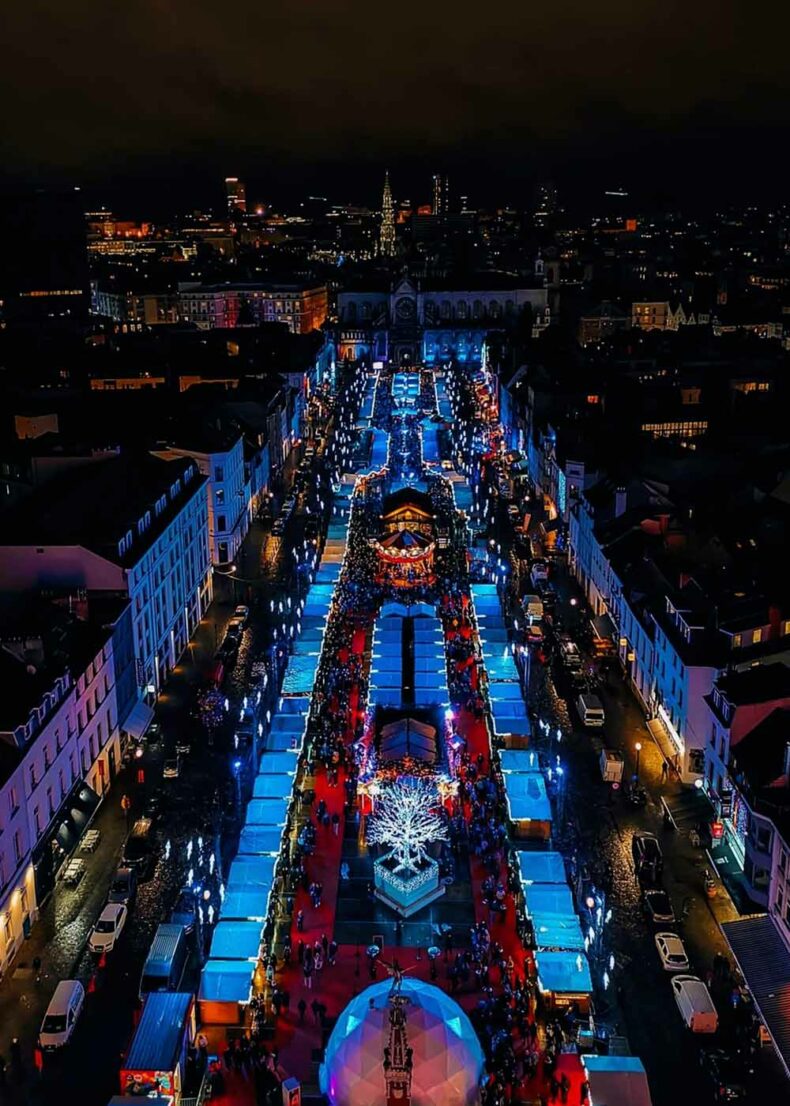 It's a good idea to go after 5 pm, because then it's dark enough for the magnificent sound and light show that's beloved by locals and tourists alike.
Take a ride on a merry-go-round, see the view from the Ferris wheel, or put on some skates and exercise a bit before digging into that warm Belgian waffle.
Cover photo on Pixabay
Text by Liina Tammepõld