Your guide to wellness, fine dining, and urban adventures in this Baltic gem.
Walk, bike, or bus your way around Tallinn, and check everything off your list in one fun-filled weekend: museums and cultural events, urban parks, fascinating historical landmarks, and divine dining options.
Of course, once you make it to Estonia's compact capital, you'll see why Tallinn is an ideal city break destination.
Guaranteed, you'll want to slow down and stay for much, much longer.
Spend a weekend time traveling in Tallinn
Tallinn is a multi-layered city, where medieval and modern collide.
Every trip should start off with a visit to the city's iconic Old Town. Stunningly well-preserved, the medieval buildings and winding alleyways will have you feeling like an extra on a movie set.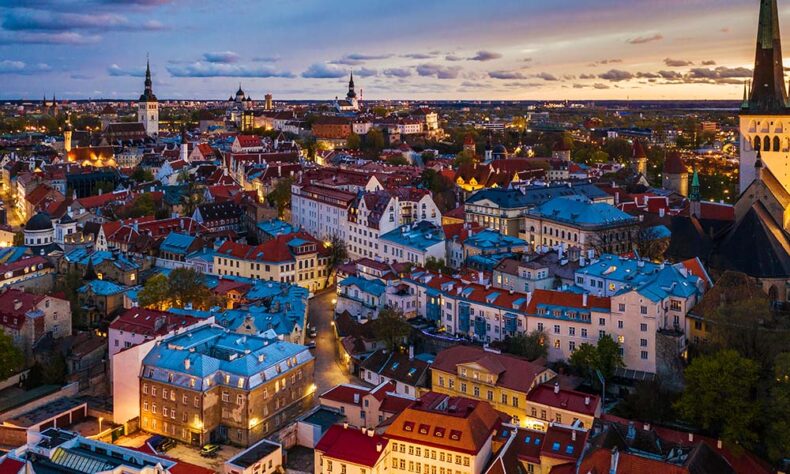 Learn more about Estonia's history in Tallinn's top museums, from the underground tunnels at the Kiek in de Kök Museum to the Great Guild Hall housing exhibits from the Estonian Museum of History and a fascinating look at the history of Estonian seafaring at the Maritime Museum—make sure to stop by the cafe at the top of the tower for a look out over the city.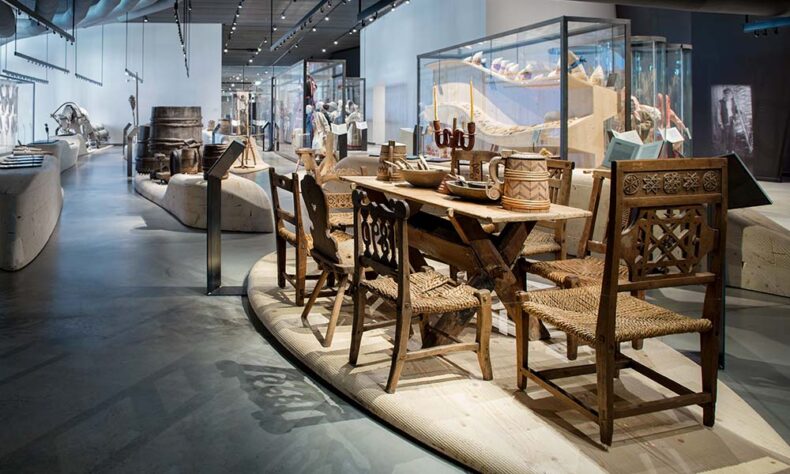 That's not the only place you'll find great views of Tallinn; the city's church spires also have stunning vantage points.
As walking around Tallinn may feel like stepping back in time, why not complete the experience with a meal straight out of the Middle Ages?
Olde Hansa is a tourist favorite, and for a good reason. Linen-clad servers glide about the candlelit dining room while musicians strum lutes and crank the handle of the hurdy-gurdy. No potatoes or tomatoes are in sight, as even the menu gets in on the medieval act.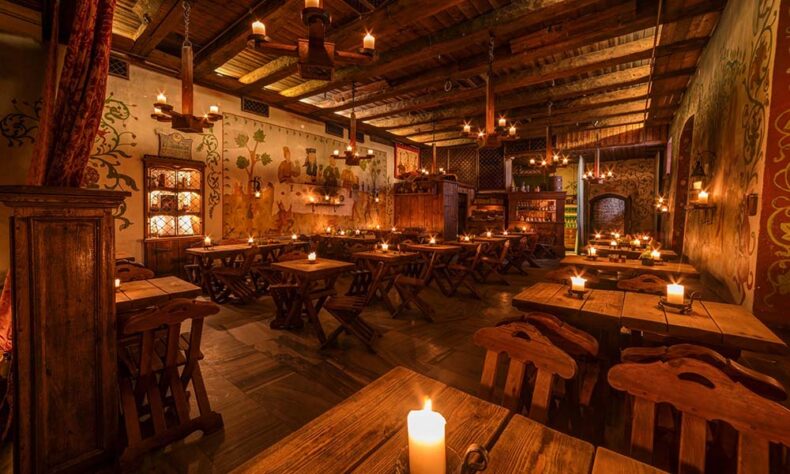 Kadriorg should be your next stop in Tallinn, so jump forward a few centuries and immerse yourself in the mid-century vibes at Narva Kohvik while on your way to the park.
This traditional cafe has hardly changed since its opening in 1947. It's about halfway between Kadriorg Park and Old Town, making it the perfect place to stop for coffee and cake.
After refueling, stroll around the park, where you'll find Kadriorg Palace and the KUMU Art Museum. Weather permitting, you can even go for a walk along the Pirita Promenade.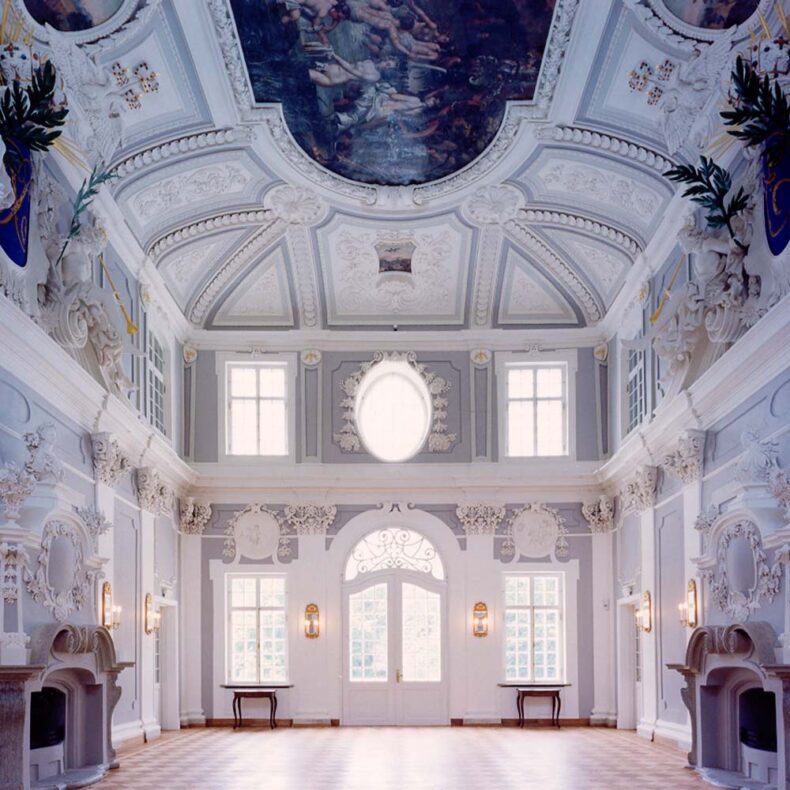 End your urban adventures in Kalamaja, Tallinn's hippest neighborhood. Once firmly on the "wrong side of the tracks," this area is now a popular place with IT professionals and young families.
Right next to the train station, you'll find Balti Jaam market. Renovated in 2017, it offers plenty of options for a quick meal or a place to stock up on fresh produce.
From there you can explore the Telliskivi area. Once abandoned warehouses, these buildings are home to funky cafes and tiny shops filled with work from local designers. Bars and event spaces round out the offerings in the area, so it's a lively place all day long.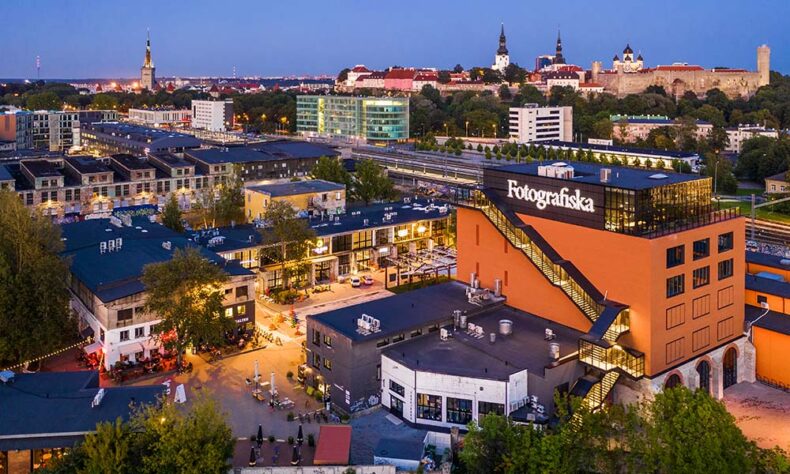 Along Kalamaja's waterfront, you'll find the Noblessner area. Smokestacks remind visitors of the quarter's industrial past, though the seaside location has turned it into one of Tallinn's most desirable places to live.
Luckily, you don't have to be a local to enjoy sunset drinks on the terrace next to the marina!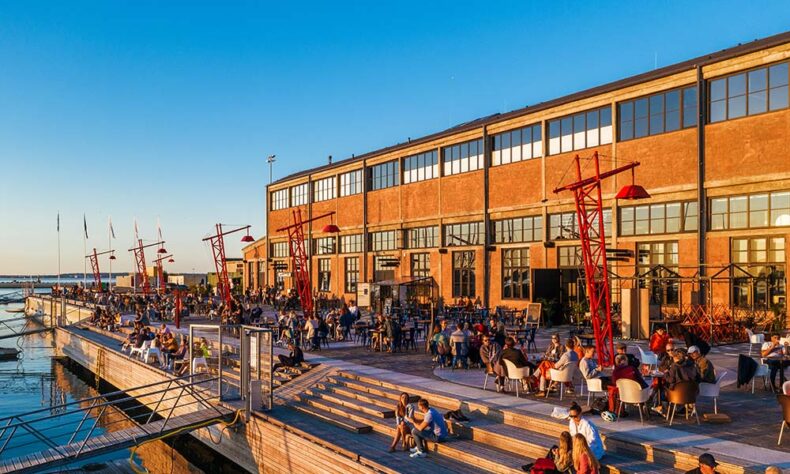 Kids also love the immersive experiences at PROTO Invention Factory, and the interactive exhibitions at the nearby Seaplane Harbour Museum.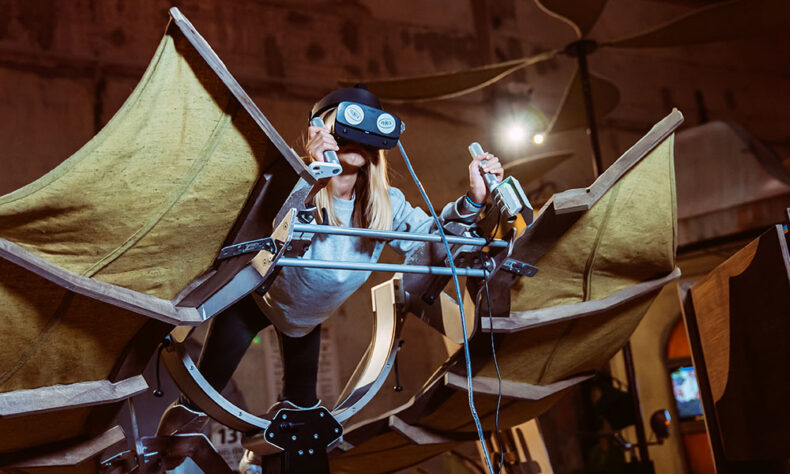 Savor Estonia's take on New Nordic cuisine
Estonian chefs have embraced New Nordic cuisine, adapting age-old cooking techniques, such as smoking and fermenting, to modern palates while highlighting the wealth of local products to be found in the fields, forests, and waters of Estonia.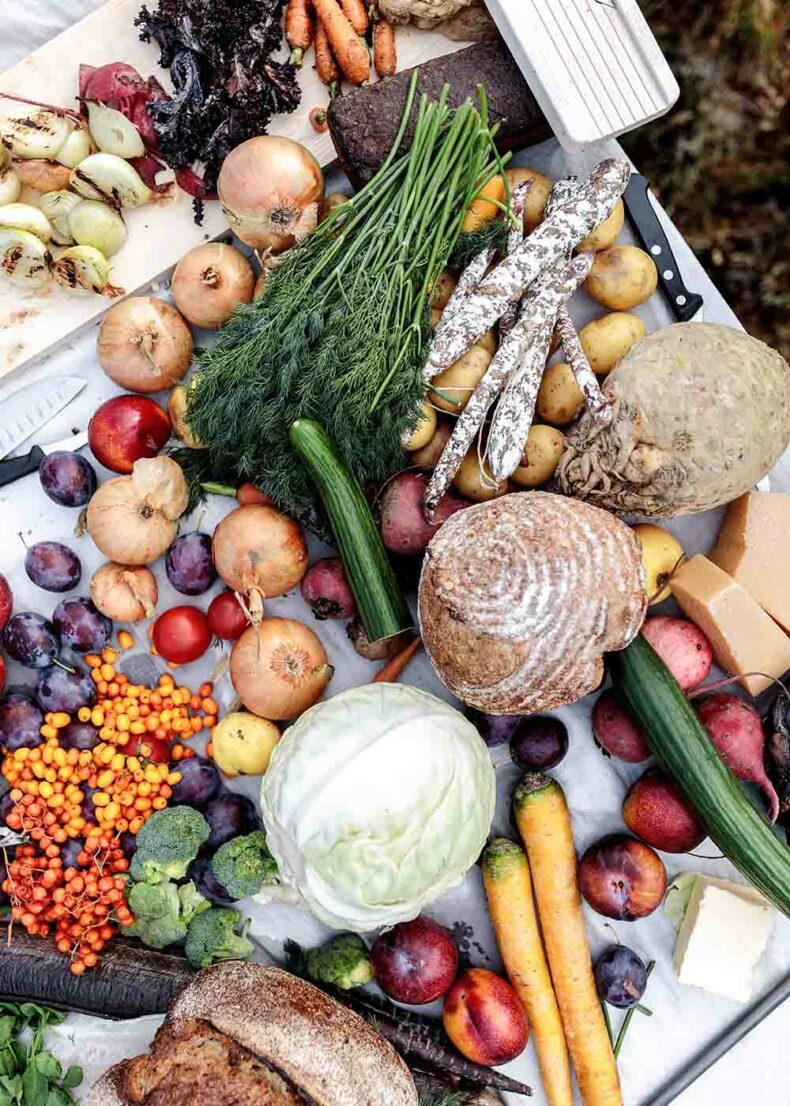 Estonian cuisine has deep roots in the hearty food of peasant farmers. In addition to the season's harvest, farmers would venture to the fields and forests to supplement their plates with nature's bounty—wild mushrooms and berries, fragrant green herbs, sweet birch sap, and wild game, such as boar, deer, elk, and geese.
In a throwback to generations past, Estonian chefs of today focus on bringing seasonal ingredients from local producers to the table. The effort has not gone unnoticed, as Estonia welcomed the prestigious MICHELIN Guide in 2022, the first country in the Baltics to be featured.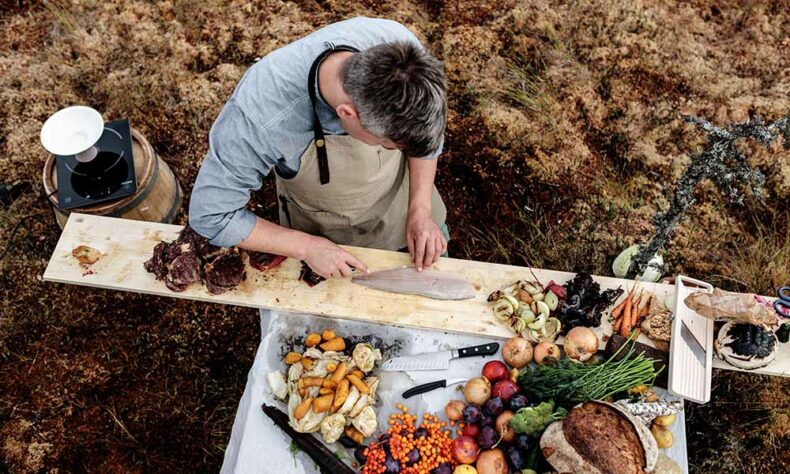 Thanks to the Guide's arrival, Estonia has earned a reputation as an off-the-beaten-path destination for fine dining.
The stylish 180° by Matthias Diether tops the list with two coveted MICHELIN Stars. Head chef Matthias Diether earned his first MICHELIN Star in Berlin, and his creative, ambitious dishes draw eager foodies to his restaurant in Noblessner.
Further north along the bay, fine dining enthusiasts will find NOA Chef's Hall and its one MICHELIN Star. While looking out over the water, diners will enjoy the artistry on the plates as much as they will the romantic view.
Photo by Mariann Liimal on Visit Estonia
As seems fitting for a country dedicated to sustainable tourism, Estonia also has two MICHELIN Green Star restaurants.
Fotografiska, located on the top floor of the modern photography museum of the same name, and SOO, Maidla Nature Villa's intimate restaurant, offer two entirely distinct dining experiences.
Yet, both are equally committed to sustainable standards and environmentally friendly ethics.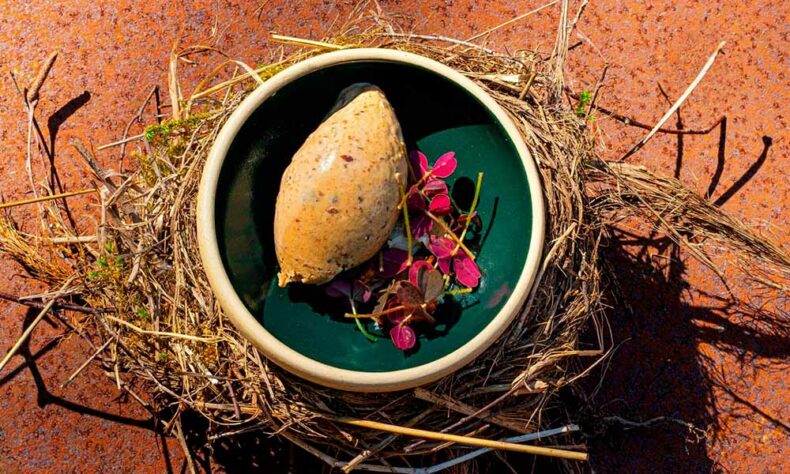 Recharge at luxurious wellness retreats
Spas and saunas are two top attractions in Estonia. Both are best when enjoyed mindfully and quietly, except perhaps, for the sounds of nature.
As one of the least densely populated countries in Europe, Estonia has ample space for stretching out and destressing away from the hustle and bustle of the city.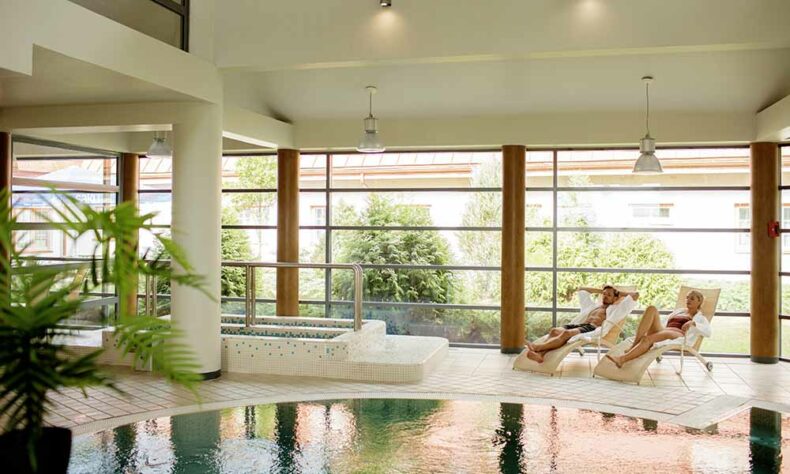 The best spas in Estonia are destinations in and of themselves.
East of Tallinn, tucked away in a restored manor complex in Lahemaa National Park, Vihula Manor Country Club & Spa offers luxury spa treatments, delicious food, and easy access to hiking trails for a romantic, yet active getaway.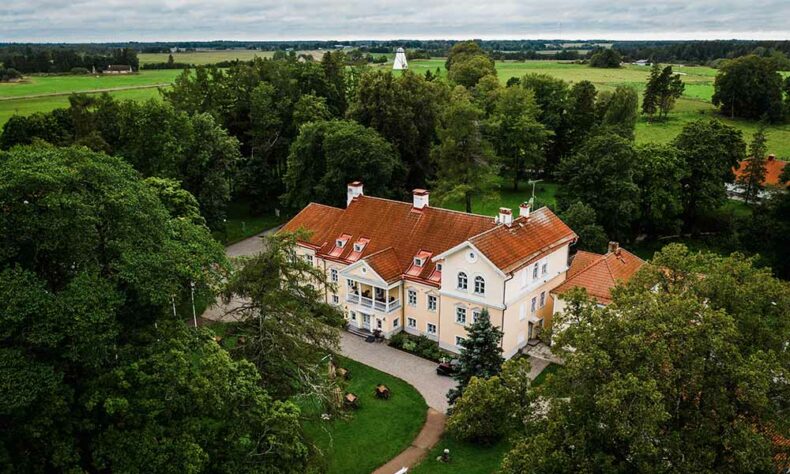 West of Tallinn, you'll find LaSpa in the small coastal town of Laulasmaa. This spa hotel offers wellness treatments and modern accommodations meters away from a long, sandy beach.
In addition to the spa, Wicca, the on-premise restaurant, would be reason enough alone to drive 45 minutes outside of Tallinn!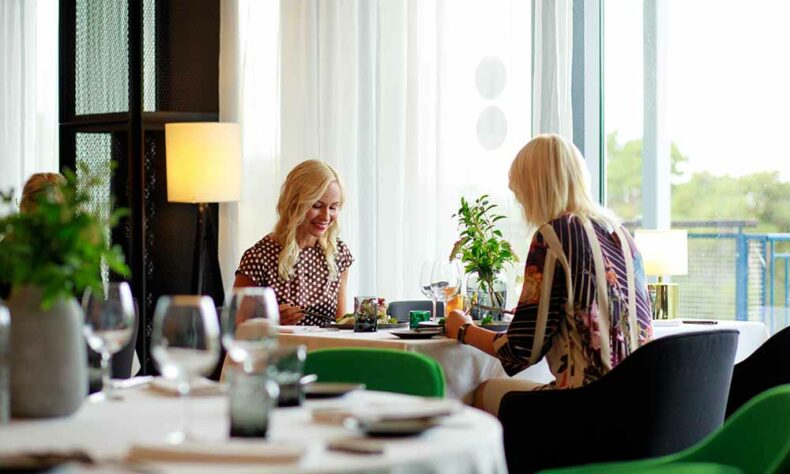 In Estonia, a sauna is a must for any wellness retreat. If you opt to skip the fancy spa treatments, then you're spoiled for choice, as even the smallest cabins in the woods have saunas.
Try an ÖÖD mirrored cabin, Sambliku's forest treehouse, or stay the night in a glamping tent with a sauna right next to Hara Harbour.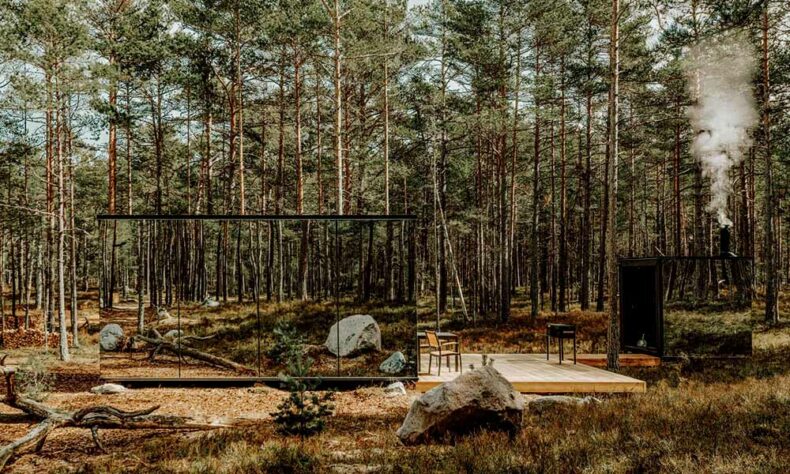 If you plan on having dinner at SOO, then keep in mind that some of the cabins at Maidla Nature Villa have a sauna or hot tub, and the resort can even arrange wellness treatments—such as massage, breathwork, and yoga—to come to you.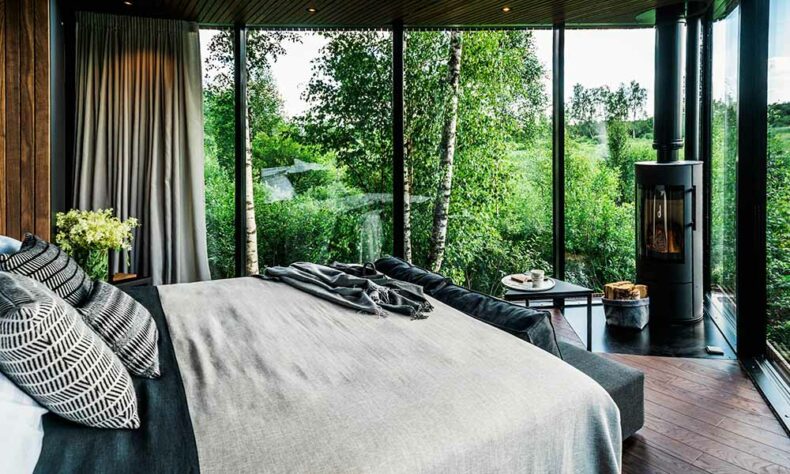 If you just can't escape the magnetic pull of Tallinn, you can still get in some rest and relaxation within the city limits.
Iglupark offers cozy huts on the water next to their modern, wood-burning saunas and mere steps away from some of the best dining options in Tallinn.
When is the best time to visit Estonia?
Estonia's most famous festival—The Song and Dance Celebration—is held regularly, usually every four or five years, at the Song Festival Grounds in Tallinn.
It is the best time to see Estonia's impressive repertoire of folk songs and dances, as tens of thousands of performers put on a show like no other.
Folk music was instrumental in bringing about Estonia's first independence in the late 1980s. It again helped unite the country in the drive for re-independence at the end of the twentieth century.
It has since been added to UNESCO's List of Intangible Heritage.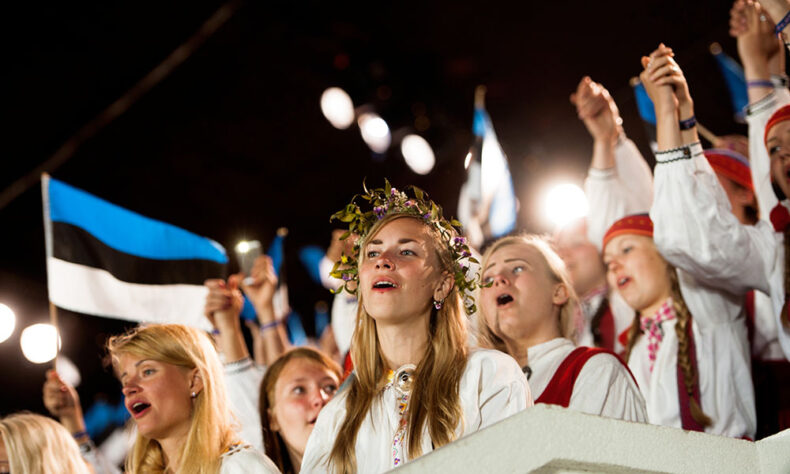 From sporting events to film festivals and concerts, Tallinn has a full calendar of events all year round. However, the Christmas season is one reason to come back again and again.
Voted one of the top Christmas markets in Europe, Tallinn's Christmas Market can charm the pants off even the grouchiest Grinch.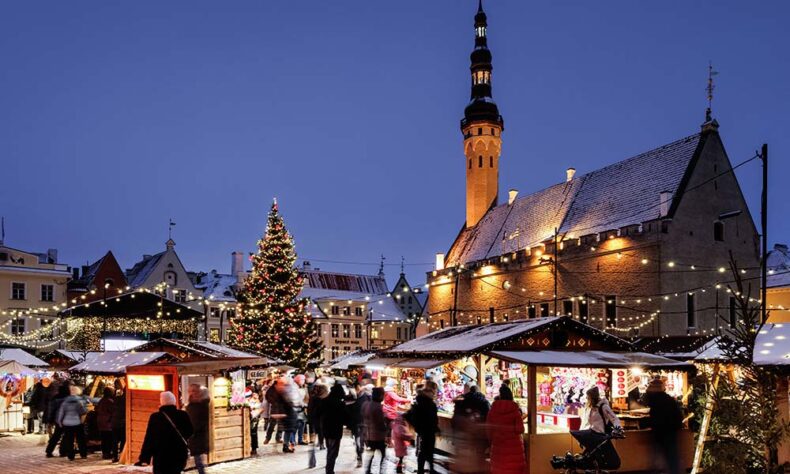 Photo by Sergei Zjuganov on Visit Estonia
The towering tree in the middle of the Town Hall Square, food stands selling crispy gingerbread and hot mulled wine and warm woolen mittens and handmade Christmas ornaments… an Estonian Christmas is one you'll be sure to remember for a lifetime.
Cover photo by Kaupo Kalda on Visit Estonia