Crisp, cool air and a slow dance of snowflakes fills Riga's Art Nouveau boulevards and covers the fairytale-like rooftops of the Old Town.
Winter brings a dose of meditative tranquillity to the city, while pretty lights and the fragrant, spicy aroma of Christmas markets embrace visitors with a thrilling festive mood.
How to get the most out of wintery Riga?
Immerse yourself in the seasonal flavours of the Latvian capital's signature restaurants, shop for creative gifts, enjoy winter activities in urban surroundings as well as untamed nature, and indulge all five senses at some of the best spas in the Baltics.
Get into the seasonal spirit at the Christmas markets

After a two-year break, the Christmas Market on Cathedral Square (Doma laukums) in the heart of the Old Town lures visitors again with a picture-perfect atmosphere and all the necessary ingredients for a delicious celebration.
The aromas of roasted almonds and mulled wine emanates from open fires, while a majestic Christmas tree and meetings with Santa Claus crown the event.
Cross the bridge over the Daugava River to visit Āgenskalns Market, a recently restored red-brick gem.
There you'll meet plenty of local vendors selling handcrafted goods: original gifts, knitted souvenirs, delicious delicacies from every corner of the country, and more.
For a cosy meal, head up to the second floor, where majestic crystal chandeliers illuminate the food court serving meals from around the world.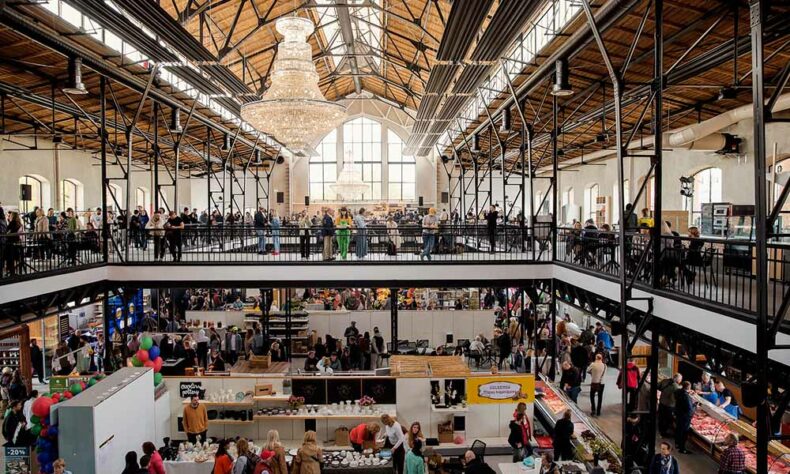 Try fun winter activities

Lucavsala Island in the Daugava River is a perfect spot for communing with nature in the middle of the city.
The serene presence of water makes it a magnet for outdoor picnics regardless the season.
The Lucavsala cross-country ski track is one of the most beautiful in town. Ski equipment rental here doesn't cost a fortune, and anyone can master the track, inhaling the fresh competitive air.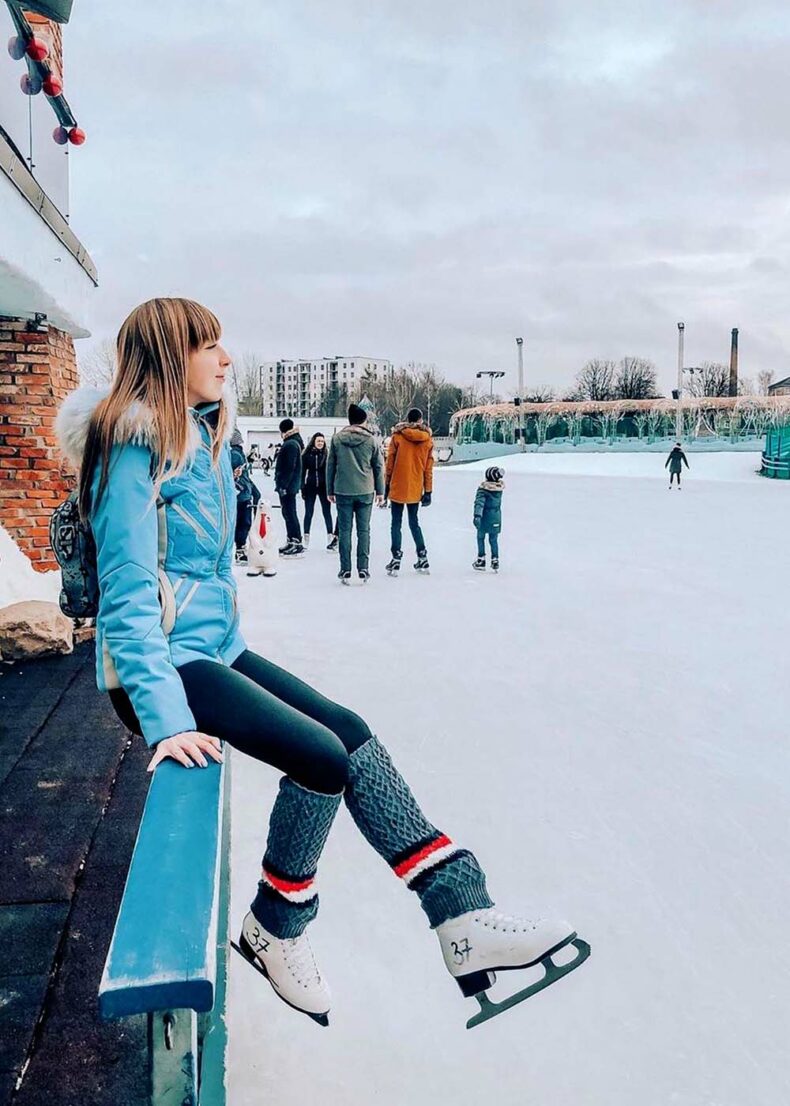 For those who prefer ice, the local favourite Lido ice rink is always a hit.
For a wider range of outdoor winter activities, head to Mežaparks – a charming neighbourhood filled with eye-catching villas, a zoo, and a vast forest park.
Sniega Parks (meaning 'snow park') near the iconic Mežaparks Great Bandstand offers speedy snow tubing for both young and old.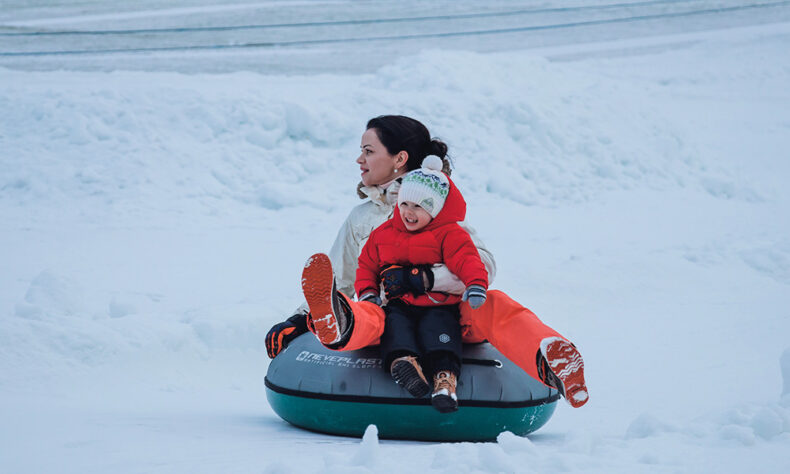 Unwind in a relaxing spa
When the winter day is done, pamper yourself with soothing rituals for the body and soul.
Nestled in the heart of the city centre, ESPA Riga is one of the largest five-star day-spa centres in the Baltics.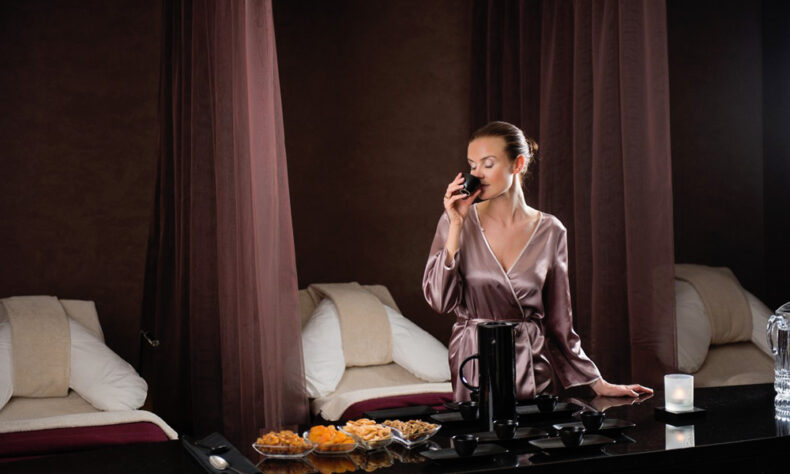 Here, a sophisticated setting meets nourishing treatments, massages, body wraps, and a list of other detoxifying procedures.
The heated lava seashell massage with aromatic oils is a true delight.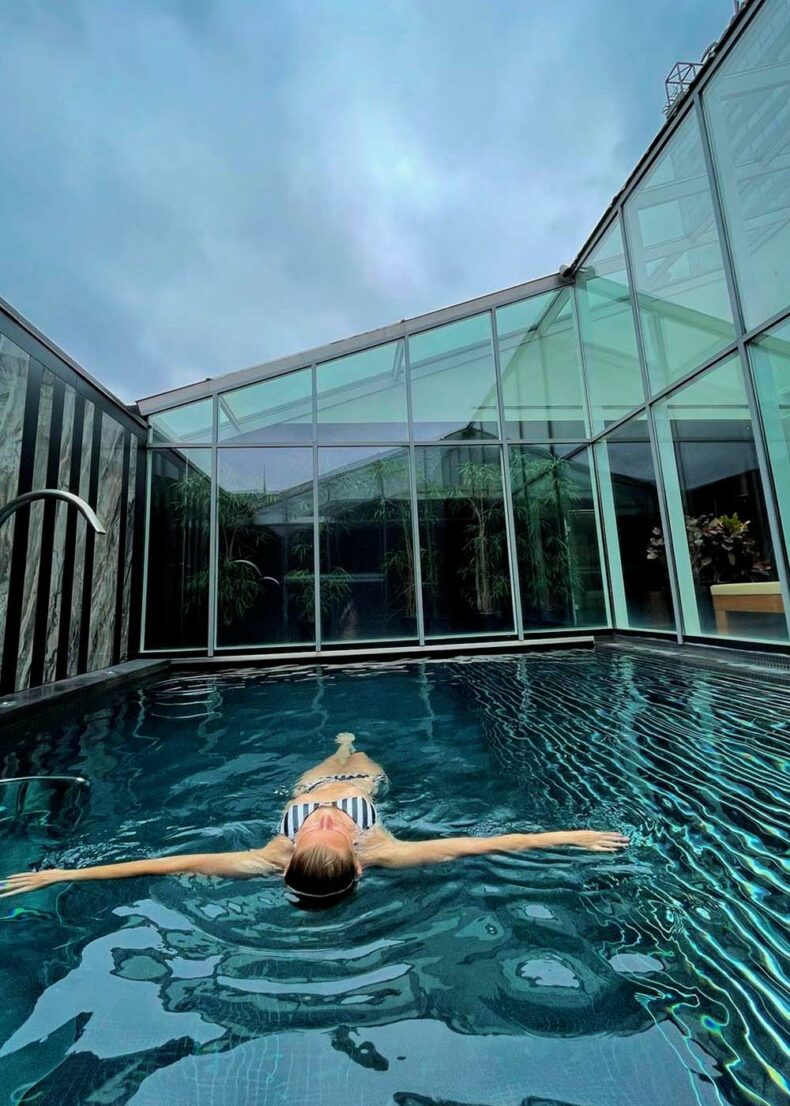 The 18-metre-long swimming pool at ESPA is surrounded by saunas and steam rooms, while the 6th floor hides a special surprise.
There, in the Thermal Suite, you can release your stress in a heated open-air vitality pool, relaxing sauna pods, rainfall shower, and steam zones up high under the Riga sky.
Create memories with flavours
With rich flavours rooted in nature and creative mixtures of tradition and modernity, the diverse menus at Riga's finest restaurants make it hard to choose where to dine.
A proud adherer to Nordic traditions, Barents Restaurant highlights cold-water seafood and locally sourced ingredients.
For the winter season, it has put together a unique tasting menu focused on various fish varieties from the Baltic Sea prepared with unexpected fine-dining techniques.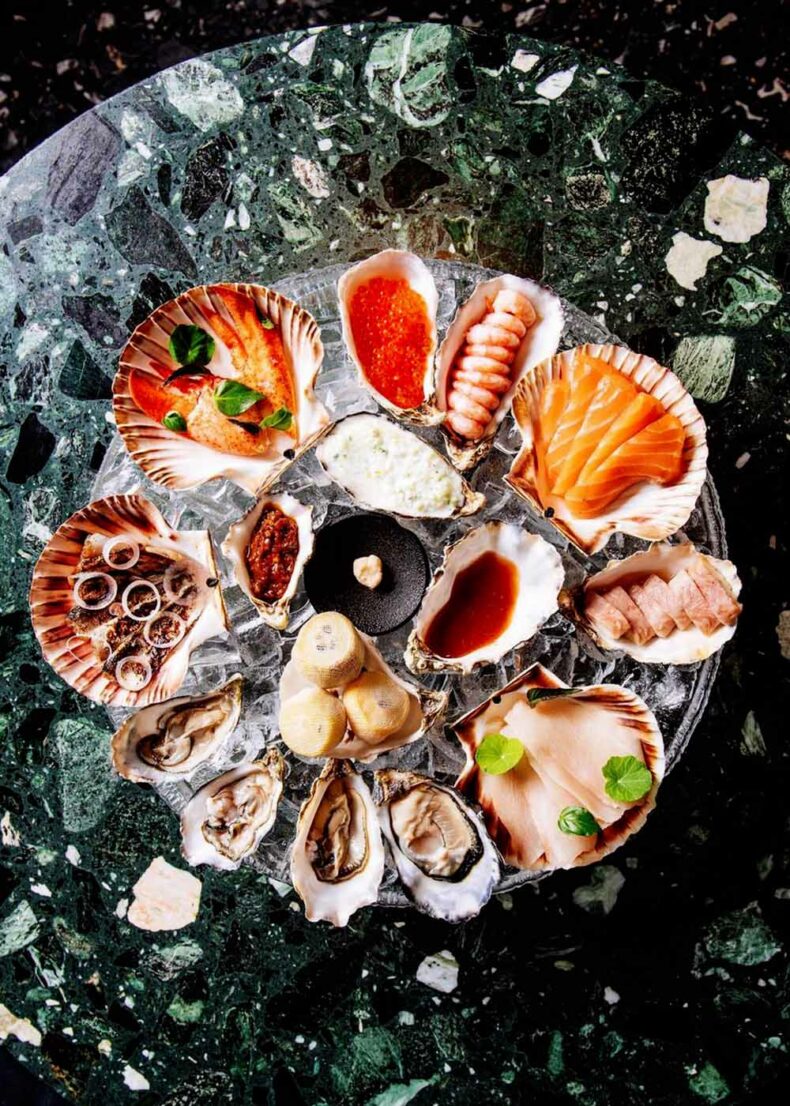 Across the river, in the Pārdaugava area of the city, another unique experience awaits.
Set in a former wood processing factory, Max Cekot Kitchen features a secluded atmosphere and original contemporary Latvian cuisine.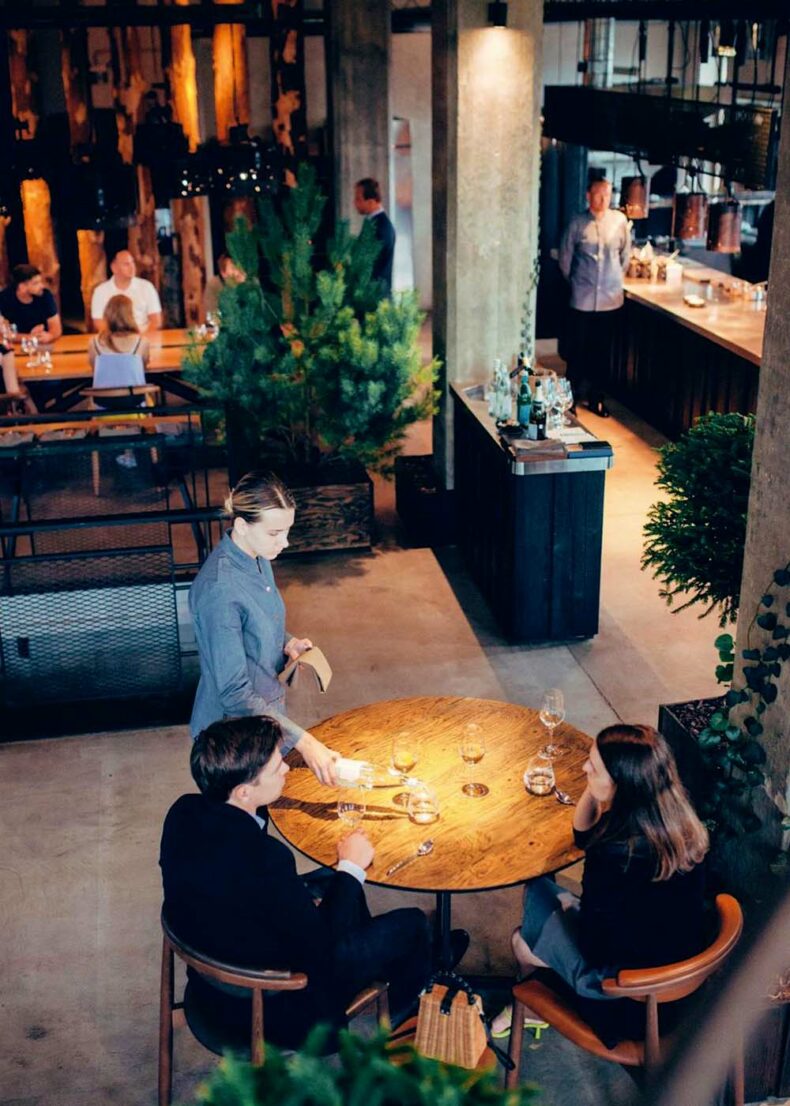 The ten-course seasonal menu made from the best hand-selected ingredients is prepared right in front of your eyes.
The brown-brick building houses a spacious hand-crafted dining hall adorned with fragrant pines and a lingering Christmas tree – it promises an intimate and festive night out to remember.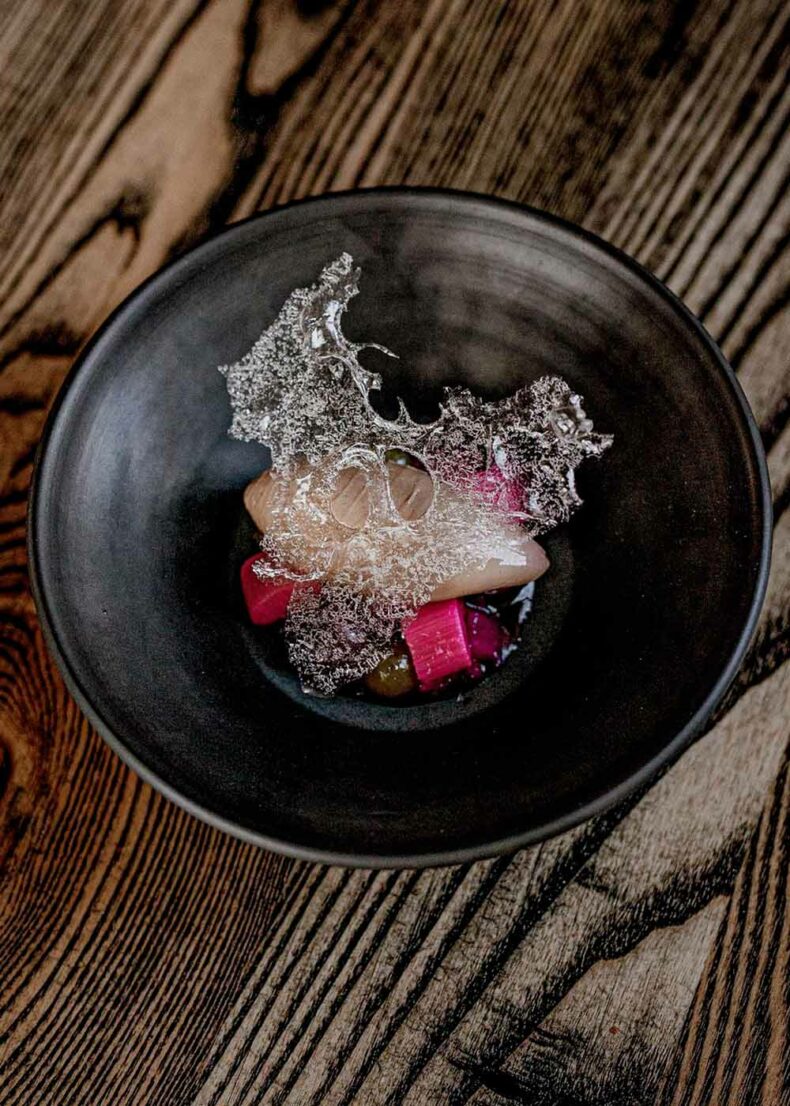 Shop for the best art gifts

The modern and quirky Zuzeum Art Centre plays it big and invites art devotees on a real treasure hunt.
It hosts 'Zandele', a sale of work by prominent 20th-century and contemporary Latvian artists.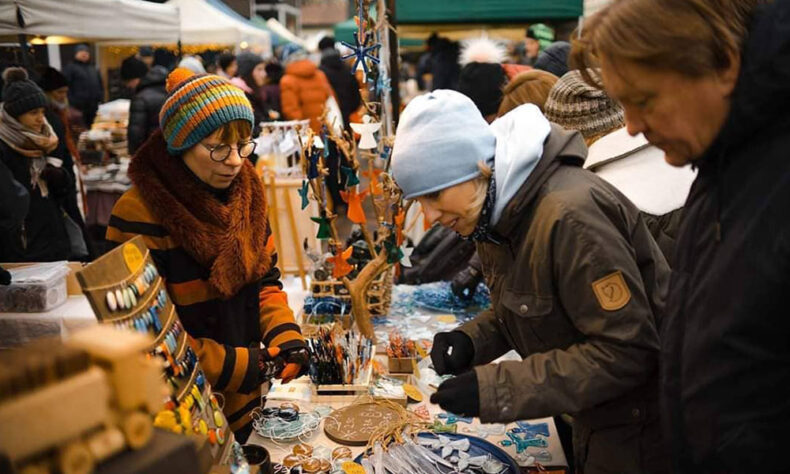 Kalnciema Quarter, where the annual Christmas market is held among restored 19th-century wooden buildings, invites all to its 'Art Hunt' pop-up market to support young artists by purchasing artwork as holiday gifts.
It's open on Thursdays to Sundays.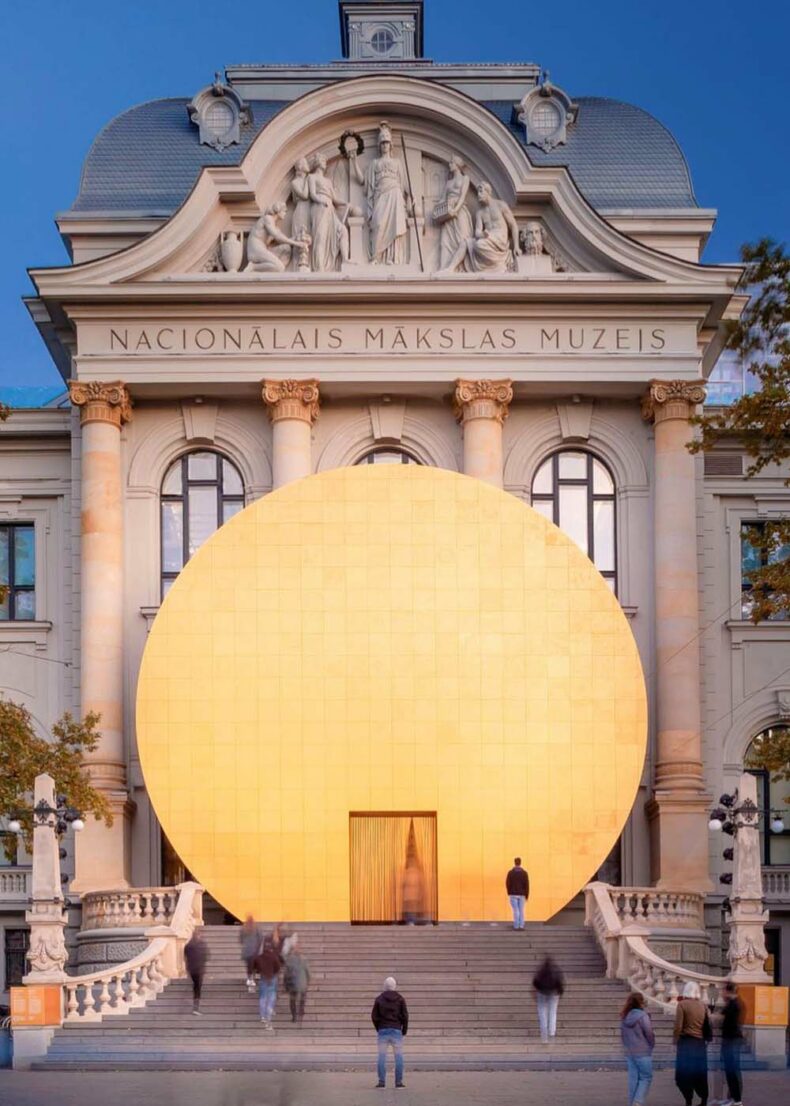 But not all art in Riga is on sale.
Head to the Latvian National Museum of Art for a proper dose of aesthetic and cultural inspiration.
Its entrance welcomes visitors with a huge installation dedicated to the current coin exhibition and is in itself worth a visit and a selfie!
Meet the Nutcracker at the opera
This year, the Latvian National Ballet marks 100 years of grace and the power of dance.
The celebration culminates in a grand gala concert on December 1, which brings together classical, neoclassical, modern, and contemporary ballet along with works by world-famous choreographers and prime dancers.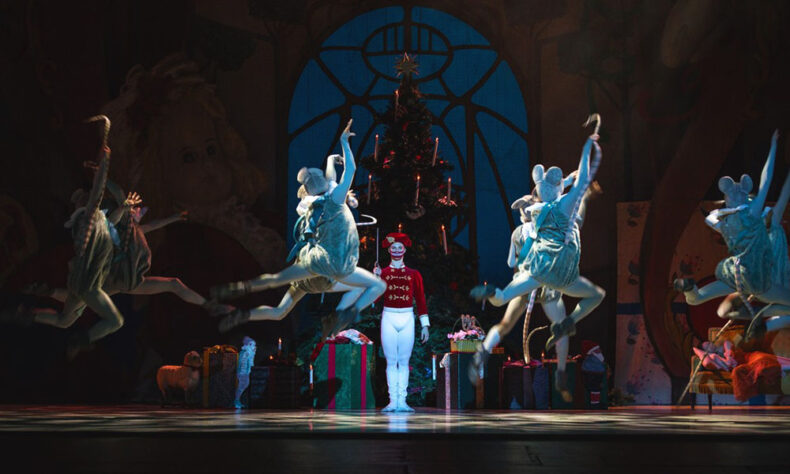 For the whole month of December and onward, treat yourself to a cult production of the The Nutcracker.
The uplifting music of Tchaikovsky warms the soul, and the majestic beauty of the gold-hued interior of the Latvian National Opera house offers a captivating journey back in time.
For symphonic music, check out the diverse programme at the Great Guild and the regular organ concerts at Riga Cathedral (Doma katedrāle).
A 20-minute-long Concerto Piccolo takes place in the cathedral almost every day at noon.
Party in style
Put on a glamorous outfit and conquer the finest bars in town!
Nightlife in Riga is generally not on the wild side; instead, it's rather easygoing and smooth.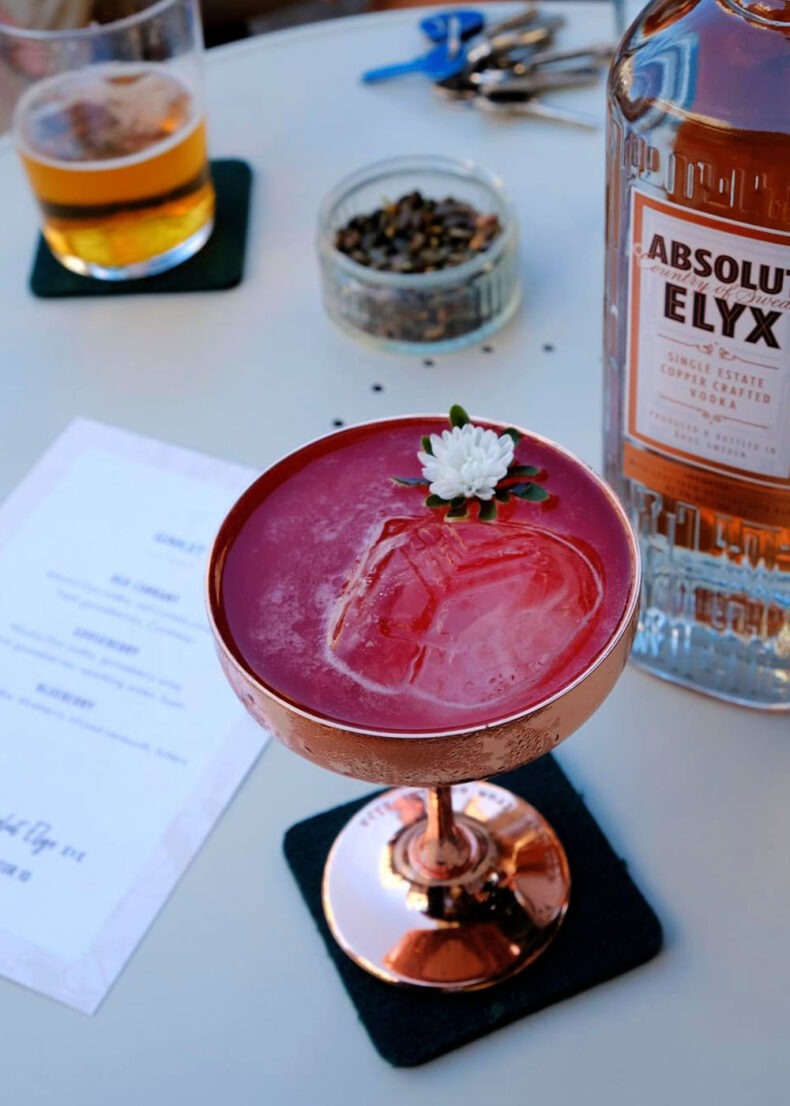 For a tranquil, atmospheric evening, Gimlet Nordic Cocktail Bar invites guests on an unexpected journey through tailor-made cocktails and infusions featuring original flavours from the region – think rhubarb, quince, and red currant.
This bar was just included on the list of Top 500 Bars in the world!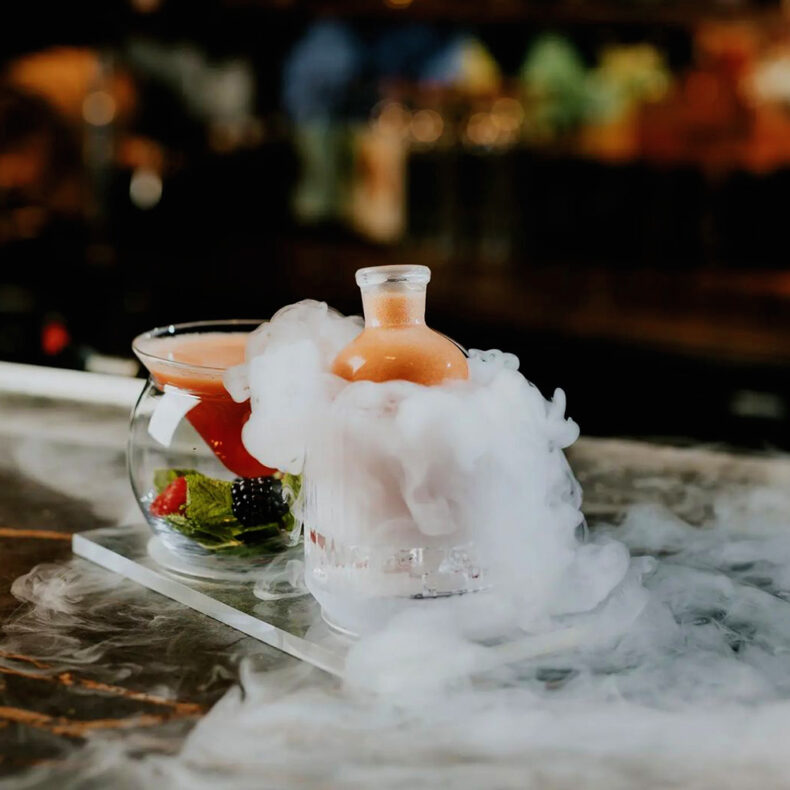 In Riga's Quite Centre, the discreet charm of the bourgeoisie lingers in the air at Bar XIII, Cloud Nine, and Noble Wine.
For a more urban and unpretentious vibe, head to the youthful Tallinas ielas kvartāls, a graffiti and neon art-packed quarter with cosy bars, hangout music, and street food.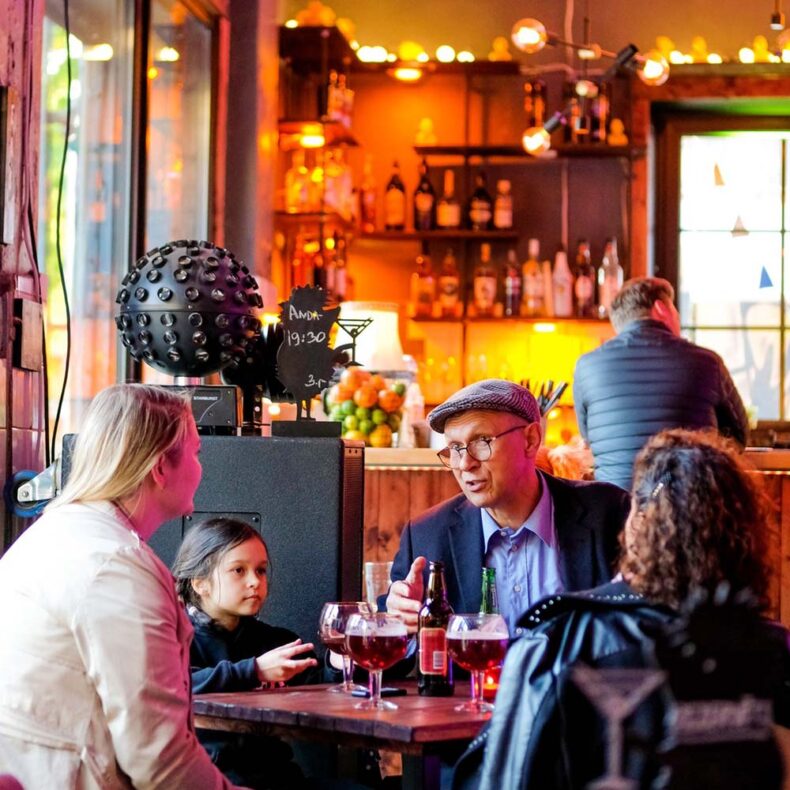 See miracles at the circus
Founded in December 1888, Riga's circus building is one of the oldest of its kind in Europe and the only permanent circus building in the Baltic countries.
In the past, it welcomed strongmen, jugglers, acrobats, and lion tamers, while in the reborn 21st-century type of circus all the creative disciplines merge into one extravagant and unforgettable artistic experience.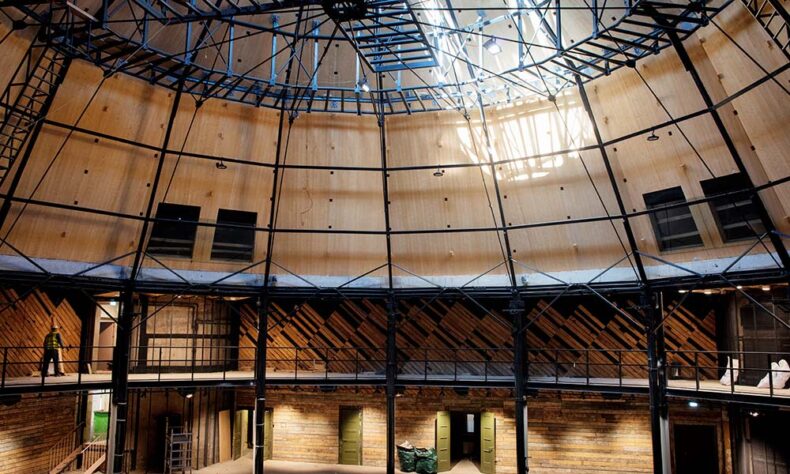 The first phase of a major reconstruction of the circus building will be celebrated in mid-December with a long-awaited opening event.
A winter-themed family show in which circus, theatre…and unicorns come together – titled Christmas Dust – awaits both young and old, regardless of language.
After all, the circus is a universal language of miracles!
Visit Jūrmala for some seaside meditation
An encounter with a serene seascape awaits less than a 30-minute train ride from Riga.
The city of Jūrmala rewards with a meditative beachside panorama and long walks along the sea shore to clear the thoughts.
Stroll through the streets of the Dzintari and Majori neighbourhoods to admire some of the finest wooden architecture in Europe.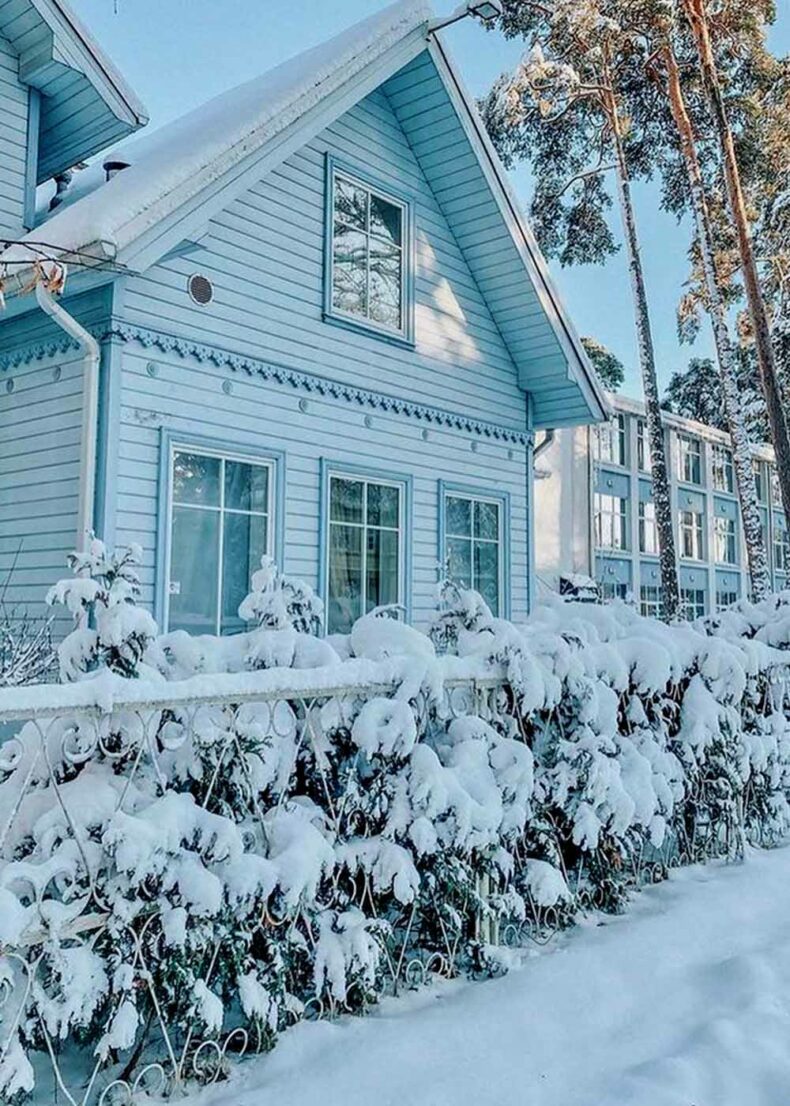 With its crisp air scented by groves of almost 200-year-old pines, the illuminated Dzintari Forest Park is a perfect place for children and adults to have fun.
The park has a 33.5-metre-high viewing platform, several playgrounds, and skiing facilities.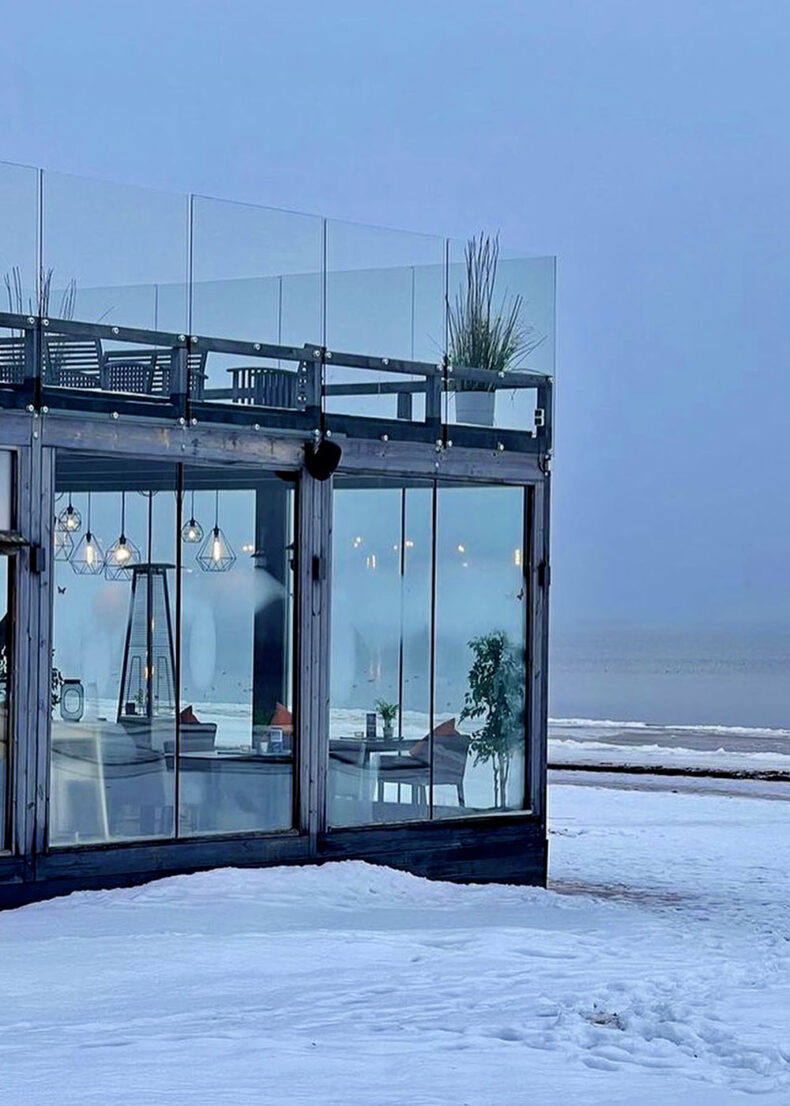 When darkness falls (and it does so quite early in Latvia in winter), it's time for a pit stop in one of the many gourmet restaurants on bustling Jomas iela.
For relaxation, choose some body treatments at one of the biggest spas in the Baltic States.
Baltic Beach Hotel offers a variety of saunas and pampering body and face rituals as well as a new seawater pool.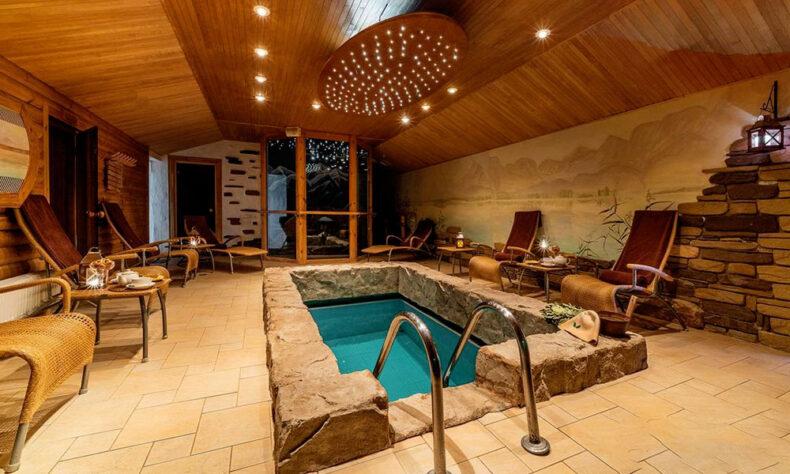 Snowshoe across a bog
Want to spend a day in nature like a local? Bog hiking is one of the most beautiful activities and a favourite new 'sport' of Latvians.
Places like Great Ķemeri Bog and Cenas Tīrelis attract visitors with breathtaking wild landscapes.
Both locations are equipped with circular boardwalk trails and viewpoints, yet it's more adventurous to hike straight across the bog with special shoes on.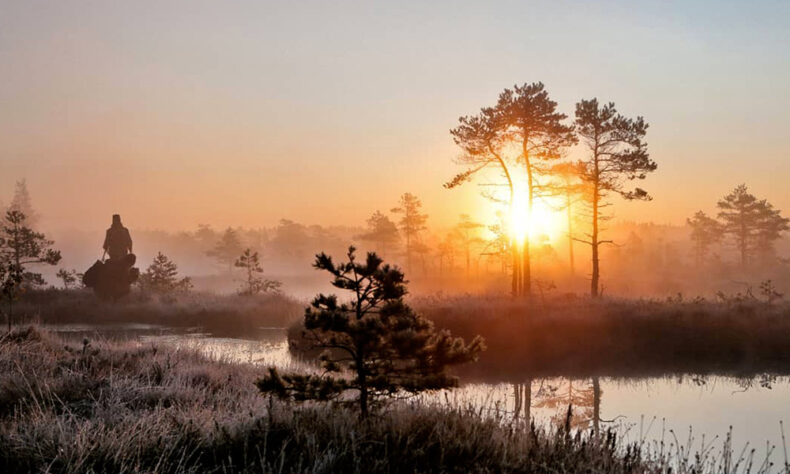 No matter whether the bogs are damp or frozen and covered in snow, guided hikes at sunrise or sunset are a truly unforgettable experience.
Join one of the hikes offered by Purvu Bridēji, bring along some warm drinks and snacks, and learn some intriguing facts about this natural environment.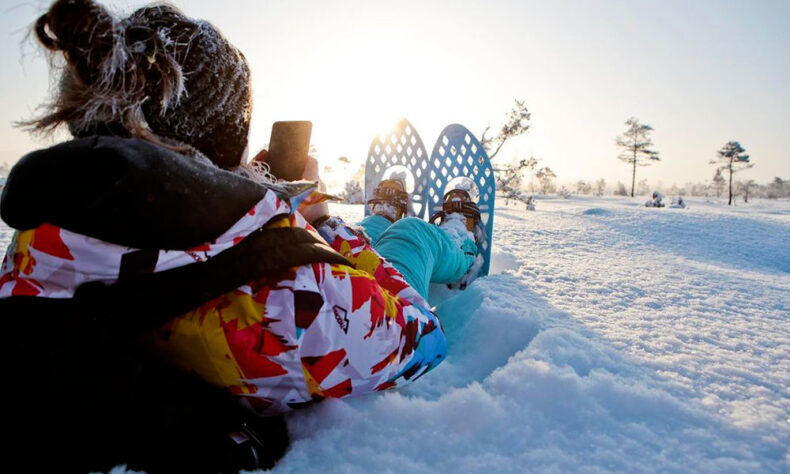 In winter, the frozen landscape of the bog is simply magnetic.
Text by Olga Dolina