The Christmas season is just around the corner, so now's a good time to start a quick journey through European gastronomy and discover the variety of flavours of this festive period.
From sweet to savoury and from fish to meat, each country has a particular way of enjoying one of the most special times of the year.
Biscuits in Brussels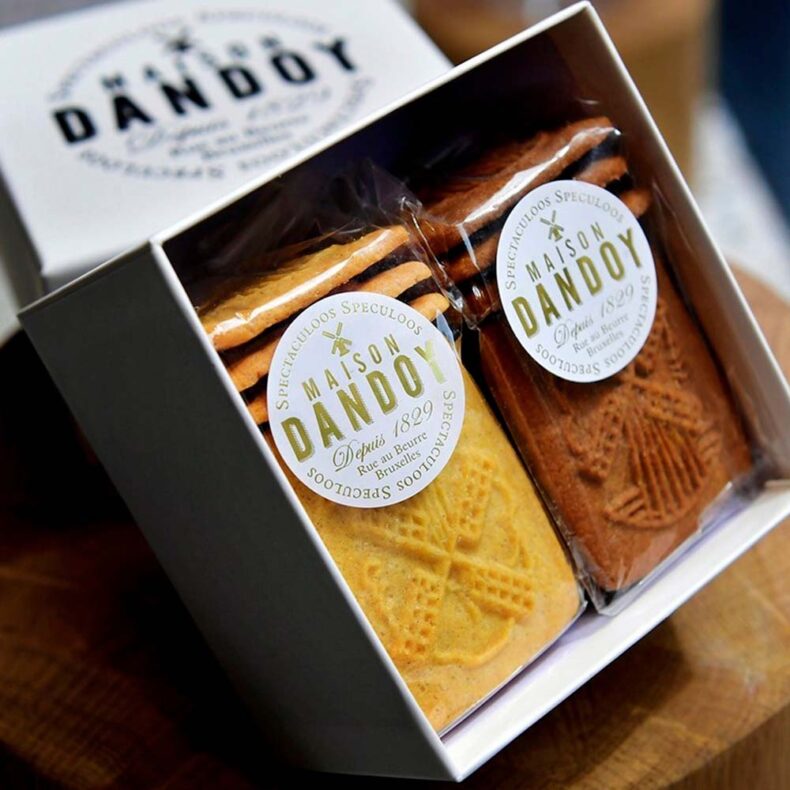 Brussels is famous worldwide for having good taste in sweets, including at Christmas time. One of the season's delicacies is speculoos, a traditional biscuit made of butter, brown sugar, and spices.
The fine chocolatier Pierre Marcolini makes a very tempting version of it coated with homemade milk chocolate. Head to its shop and indulge!
Carp in Prague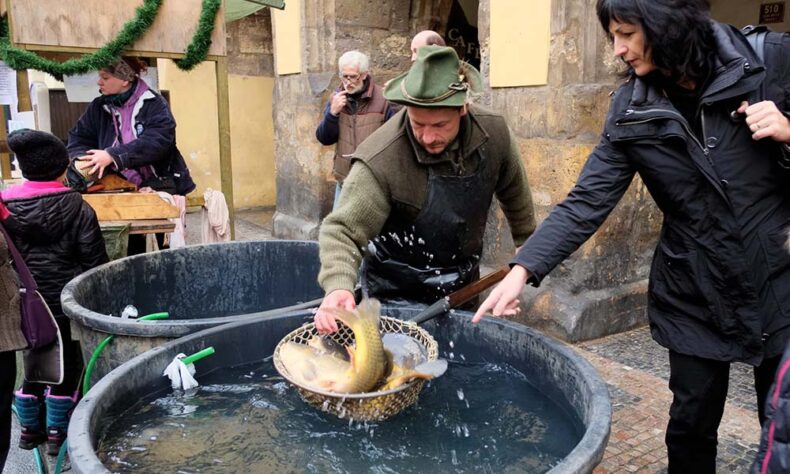 The main meal served for the Christmas feast in central Europe is neither duck nor turkey, but carp.
This tradition has existed since at least the 17th century, mainly due to religious reasons but also to the abundance of this fish during the season.
Don't be surprised if you're served carp with a sweet plum sauce; this combination has been used for centuries to soften the slightly muddy flavour of the fish.
Potato pancakes in Stuttgart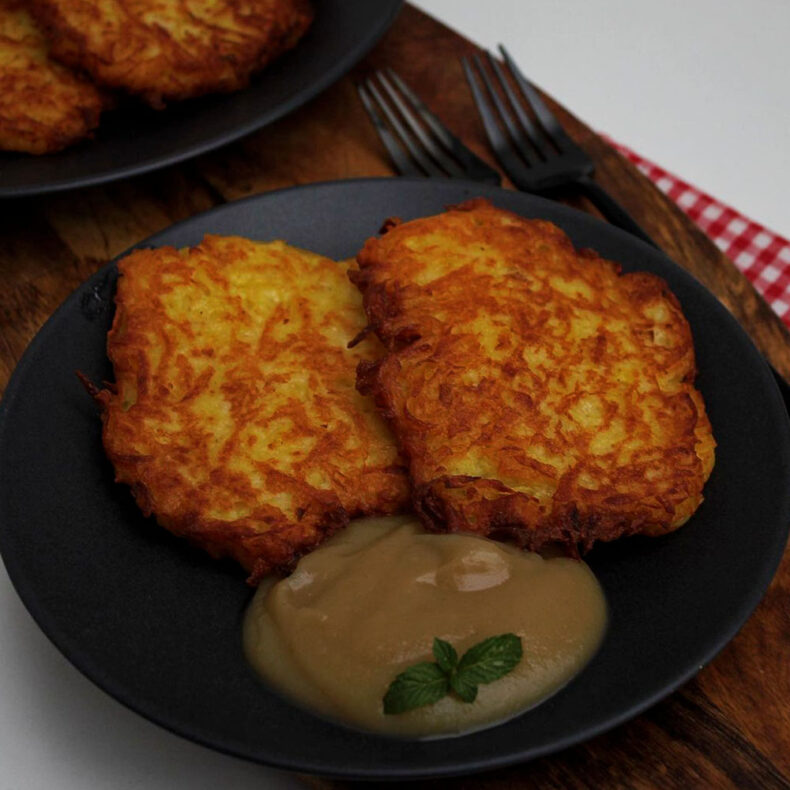 Stuttgart's Christmas market is the best place to experience a traditional winter wonderland full of lights, traditional music, and seasonal flavours.
But do not leave any market without ordering a Reibekuchen from one of the vendors. It's a simple but delicious crispy, shredded, deep-fried potato snack that usually comes served with apple sauce. Guten Appetit!
Book your tickets to Stuttgart
Rice pudding in Copenhagen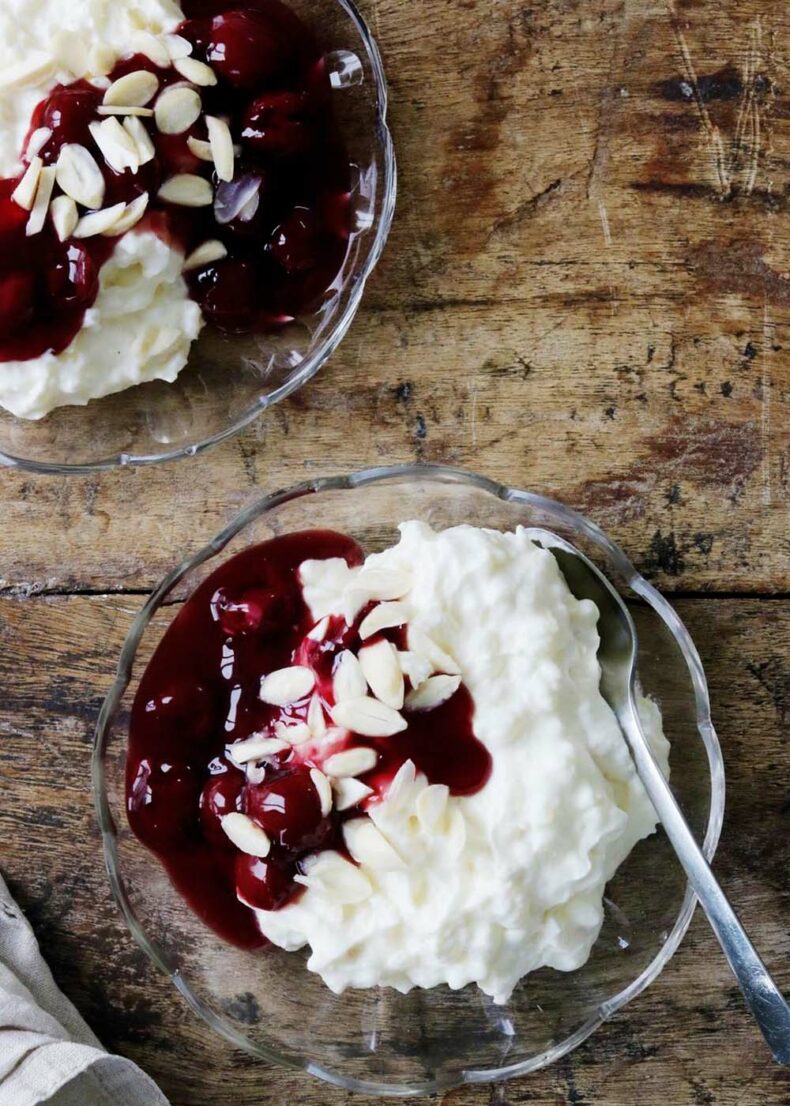 Winter is a cosy time in the Danish capital. Ice skating is one of the most popular activities in town, especially at the rink installed in the old amusement park in Tivoli Gardens.
If you want to follow the tradition, save some space in your tummy after dinner to try risalamande, a creamy almond-rice pudding that's considered Scandinavia's favourite festive dessert.
Book your tickets to Copenhagen
Chocolate cake in Paris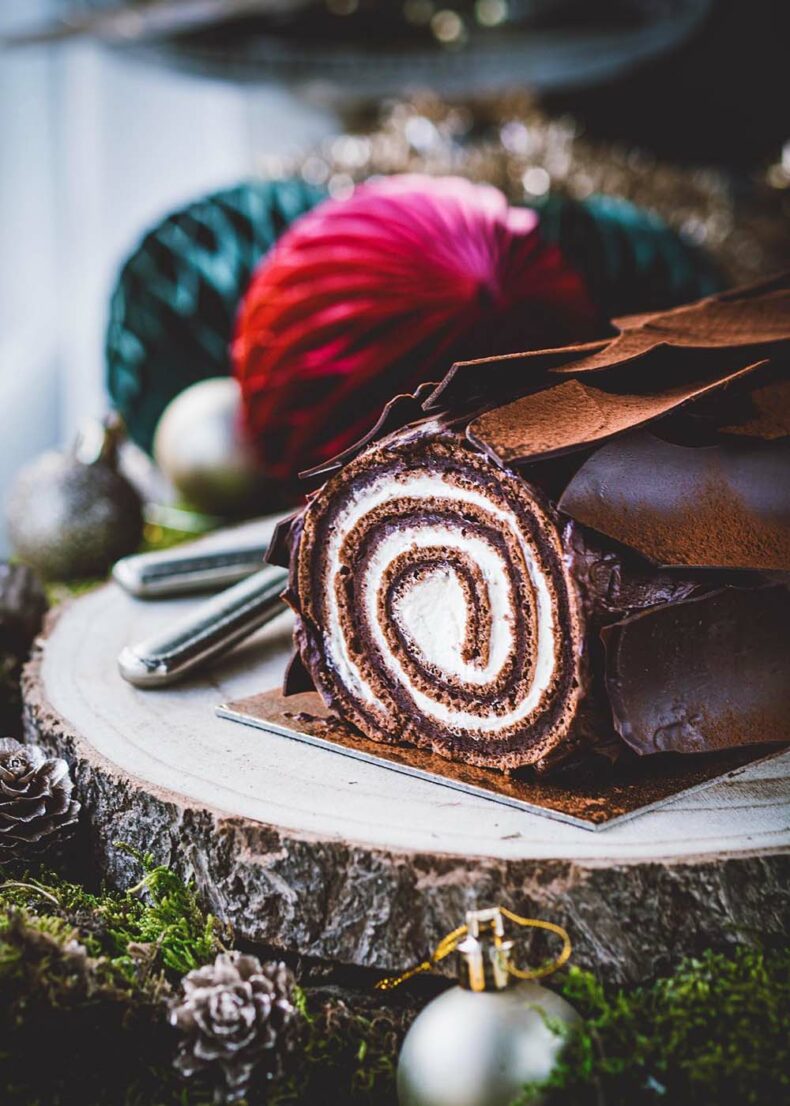 The City of Lights becomes even brighter during this time of year.
Along with shopping along the magical Avenue des Champs Élysées and a visit to the stunning Eiffel Tower, don't forget to try a real treasure of French patisserie.
Consisting of a layer of sponge cake and covered with chocolate, a bûche de Noël is absolute heaven.
Chef pâtissier Cyril Lignac makes a delicious version of this traditional cake at his pastry shop in Montmartre. He also prepares a bûche with whisky cream that's simply outstanding!
Almond candy in Madrid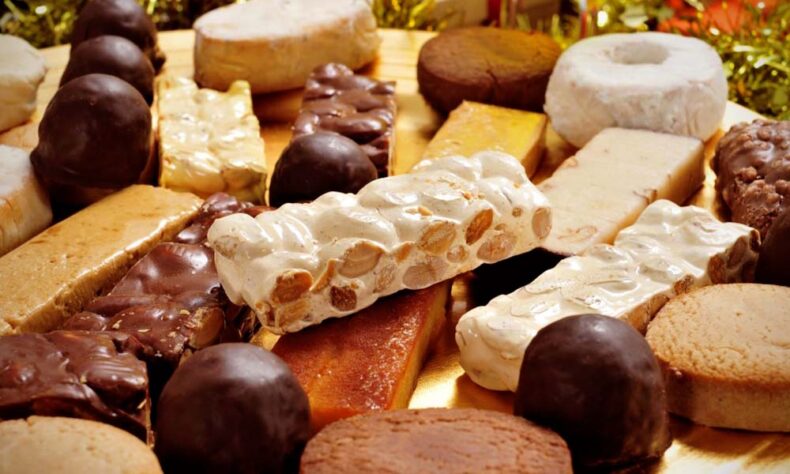 Christmas is an excellent time to do some window shopping at the bakeries and pastry shops in the Spanish capital.
Traditional nougat and honey confections called turrón can be found all over, and nowadays they're made in an endless array of flavours.
The Antigua Pastelería del Pozo is one of the most popular hotspots in town for these sweets because it has adhered to a traditional recipe since 1830. Expect long lines, but the wait is undoubtedly worth it.
Sweet bread in Milan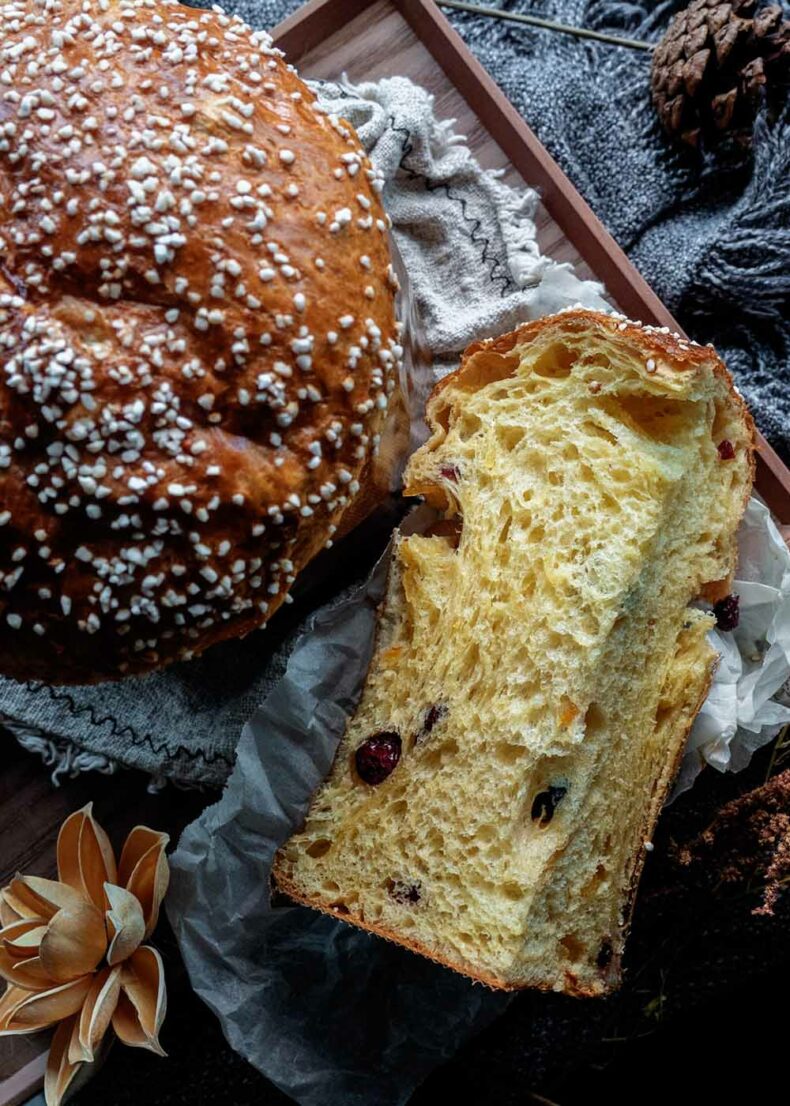 Although this famous sweet can be found worldwide, there's no better place to try it than in its country of origin.
Panettone – a sweet bread speckled with raisins, citrus, and almonds – is significantly linked to Milanese gastronomy, and the city is certainly proud of it.
You'll find these cakes on literally every corner. Still, Marchesi 1824 in the Galleria Vittorio Emanuele II claims to be one of the best pastry shops for a handmade panettone.
We highly recommend ordering it in advance if you don't want to be disappointed.
Grey peas in Riga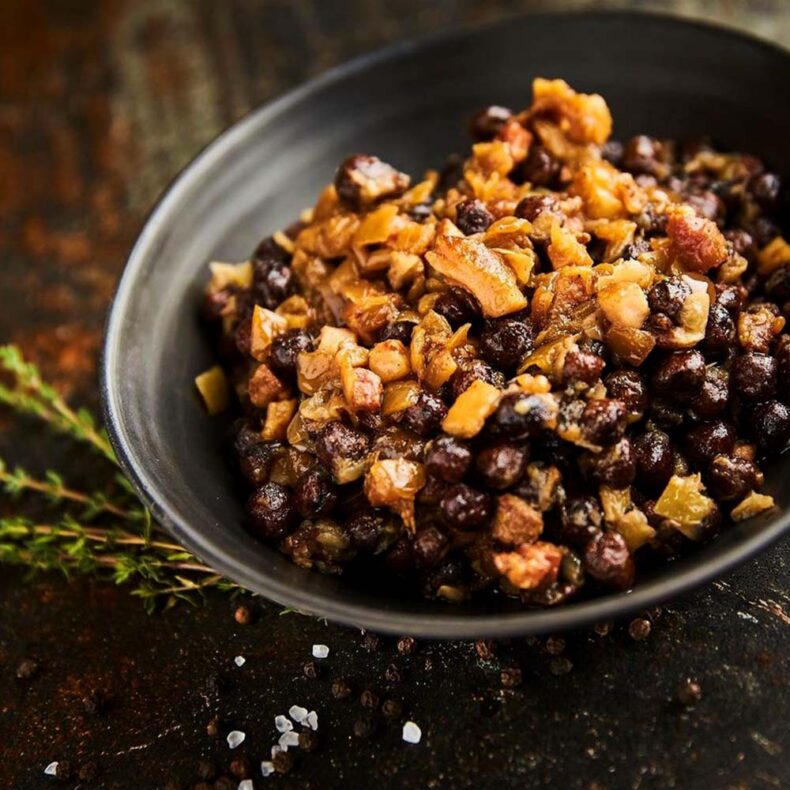 Latvian Christmas is all (or nearly all) about eating… and good luck. According to local legend, grey peas are a symbol of prosperity and vitality, and that's why the most legendary Christmas dish in the Baltic country has these special peas as the main ingredient.
The recipe is prepared as a stew with bacon, onion, and salt and is often accompanied with pīrāgi, or traditional bacon rolls.
The Christmas meal typically concludes with delicious piparkūkas ginger snaps. There's even a song called 'Piparkūkas danco' (The Ginger Snaps Are Dancing) dedicated to this little cookie!
Blood sausage in Tallinn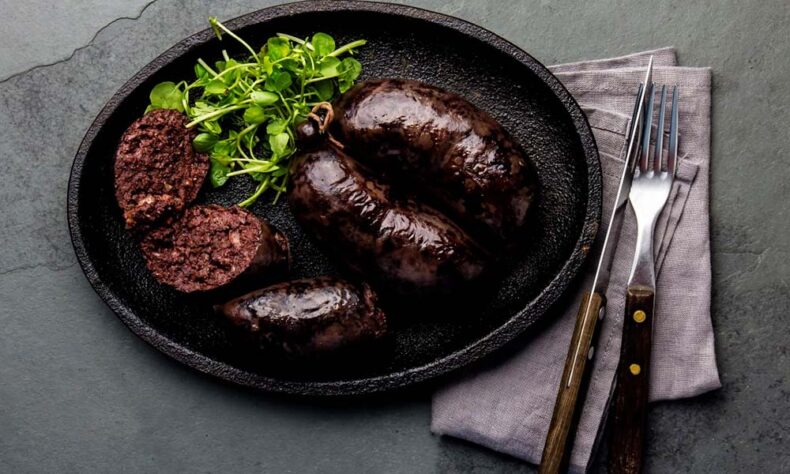 Photo on Rimi
Estonians like to eat large meals during the festive period, and most of them do not miss the opportunity to have some traditional pork with sauerkraut, oven-roasted potatoes, and blood sausage.
In fact, blood sausage – called verivorst in Estonian – is considered one of the country's national dishes.
Olde Hansa in Tallinn's city centre offers a traditional Estonian holiday feast in a medieval setting.
Christmas cake in Vilnius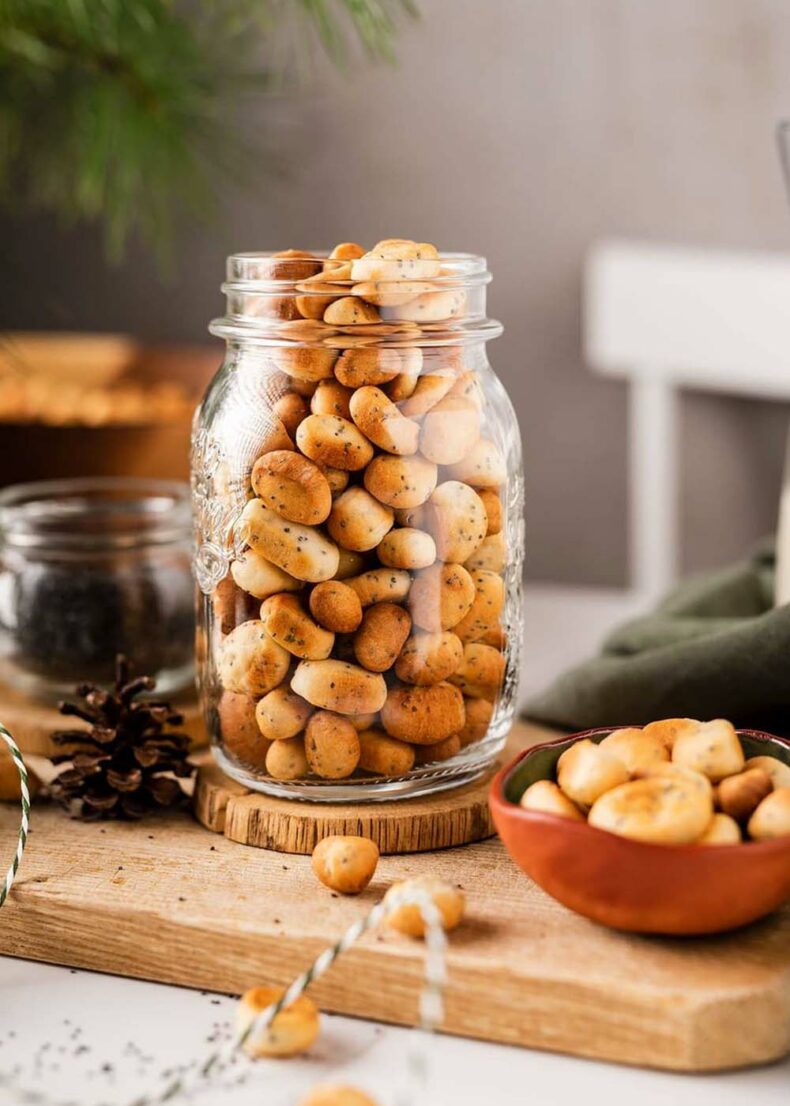 If you plan to be in Lithuania for Christmas Eve, you'll most probably be able to try pickled herring. The relatively simple but tasty dish is part of the 12 (at least!) courses that Lithuanians serve to guests on that day.
But Christmas dinner would not be complete without the traditional Christmas cake (kūčiukai) and kisielius, a drink made from a variety of fruit, such as raspberries, strawberries, and cherries.
Sachertorte in Vienna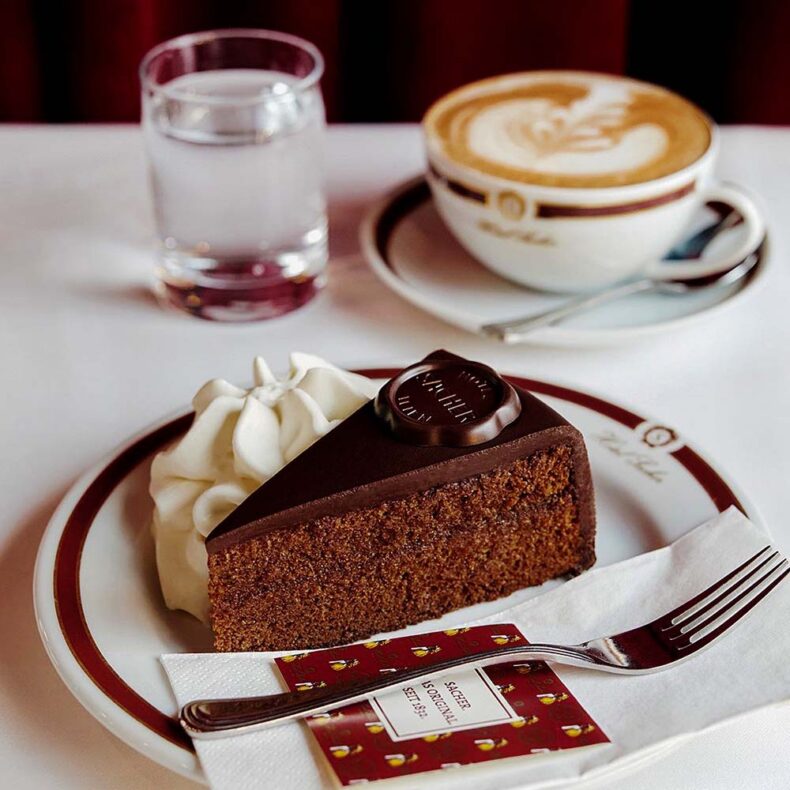 Viennese coffee house culture has captivated the world, and with it, the traditional opulent chocolate cake dating back to the early 1800s.
Christmas family celebrations in Austria are not complete without enjoying a slice (or more) of this delicious cake.
Many locals attempt to make it at home, but an easier option is to visit one of the Sacher cafés in Vienna and try a piece of its famous cake surrounded by an elegant atmosphere and classic décor. It never disappoints!
Fruit bread in Berlin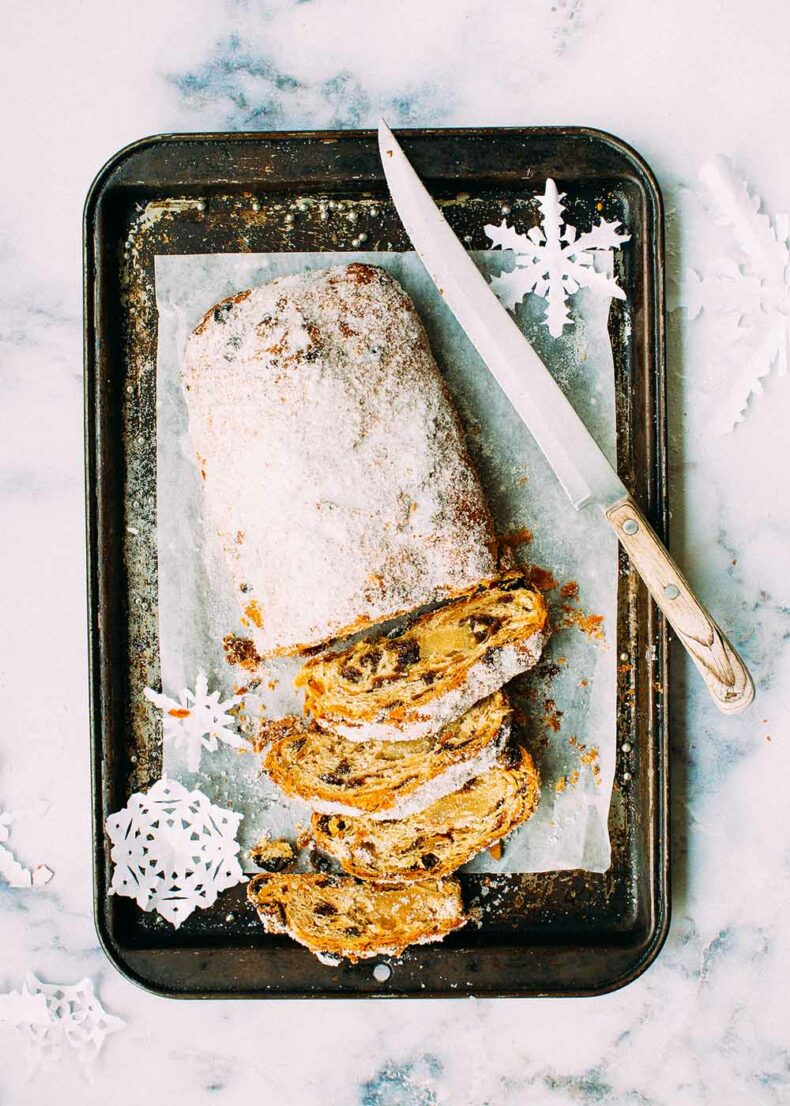 Germans can easily recognise when the Christmas season is arriving because of the intense aroma of marzipan in bakeries around the country.
Popularly known as the Christmas bread, Stollen is the perfect solution for the often cold and rainy weather in winter. And, for the perfect gift, the bread is stuffed with a variety of dried fruit and nuts!
Konditorei Buchwald by the Tiergarten park in Berlin has more than 150 years of experience baking this sweet indulgence.
Mince pies and Christmas pudding in London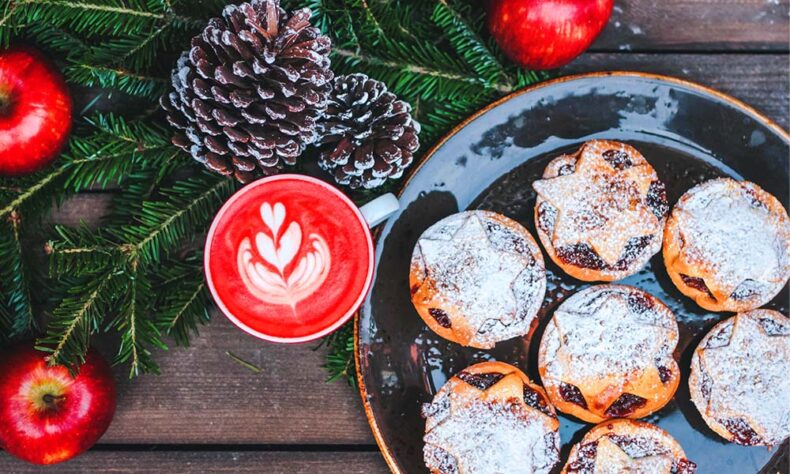 These two desserts are a must at every Christmas table in Britain. The mince pie is usually stuffed with a mixture of dried fruits and spices, and the pudding is steamed and filled with sweet fruit flavours and a hint of brandy.
Sandra and Duncan McLaren sell an award-winning version at their stall in Borough Market that's definitely worth trying.
By the way, because most of the recipes for these traditional sweets are passed down from generation to generation, there are countless different versions to be found.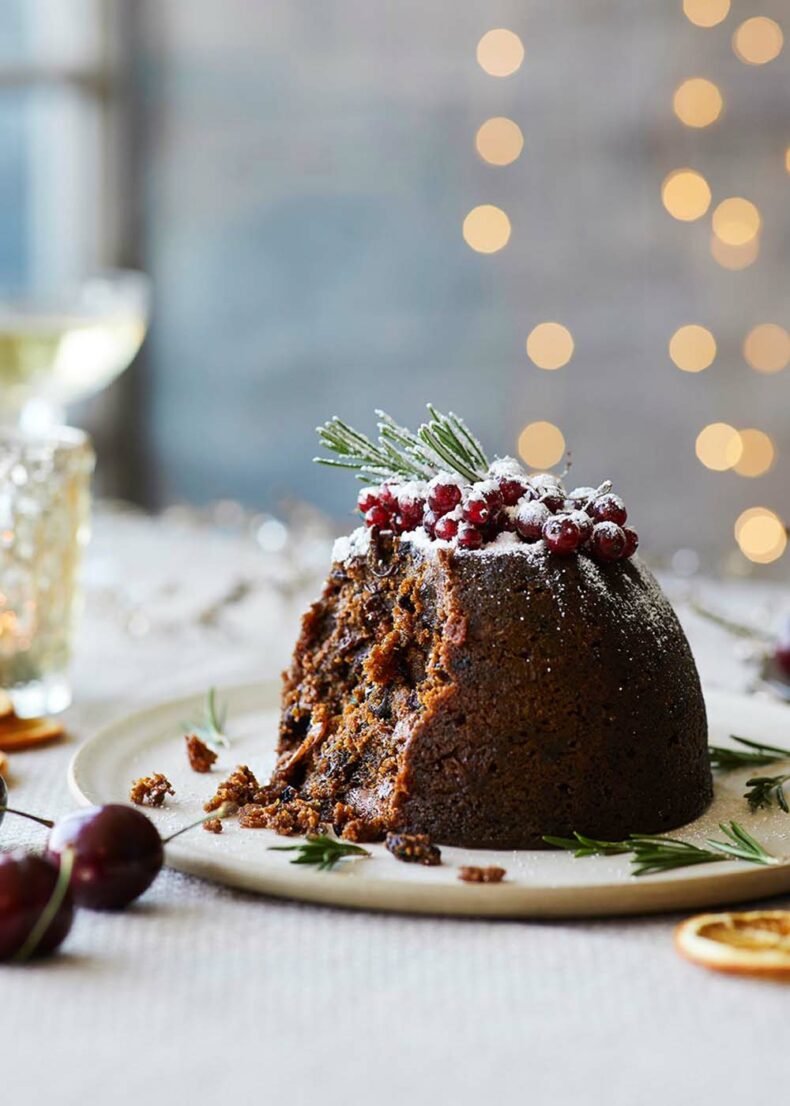 Carrot casserole in Helsinki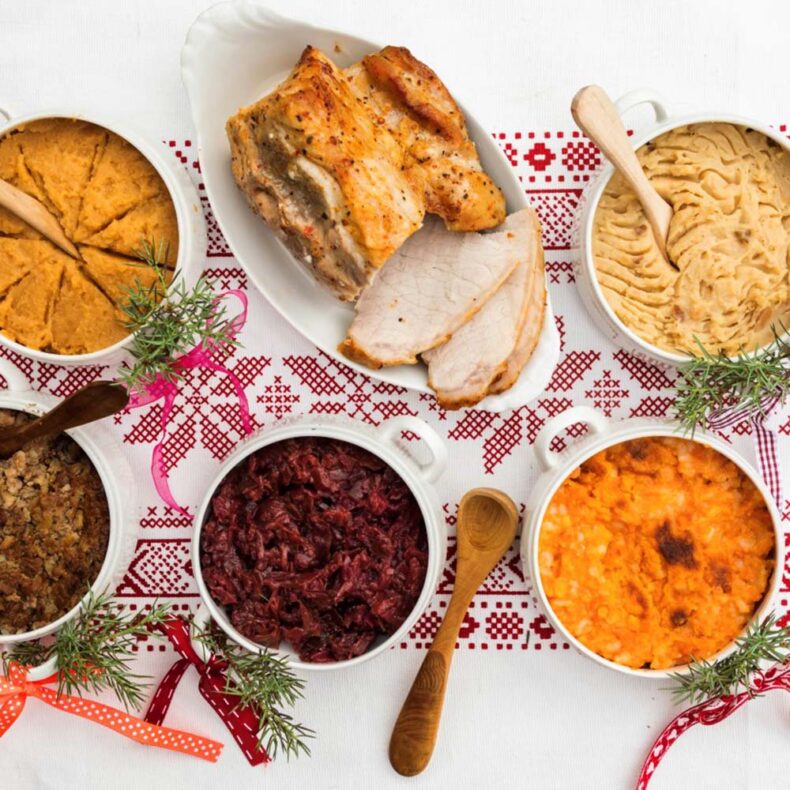 Finnish cuisine is known for the central role that vegetables and meat casseroles play in it. And Christmas is no different.
Every festive dinner in Finland is accompanied by porkkanalaatikko, a spiced carrot casserole made with rice and milk.
Although it's easily found ready-made in the supermarket, the dish is still usually lovingly made from scratch in most homes across the country.
Egg-based dessert in Lisbon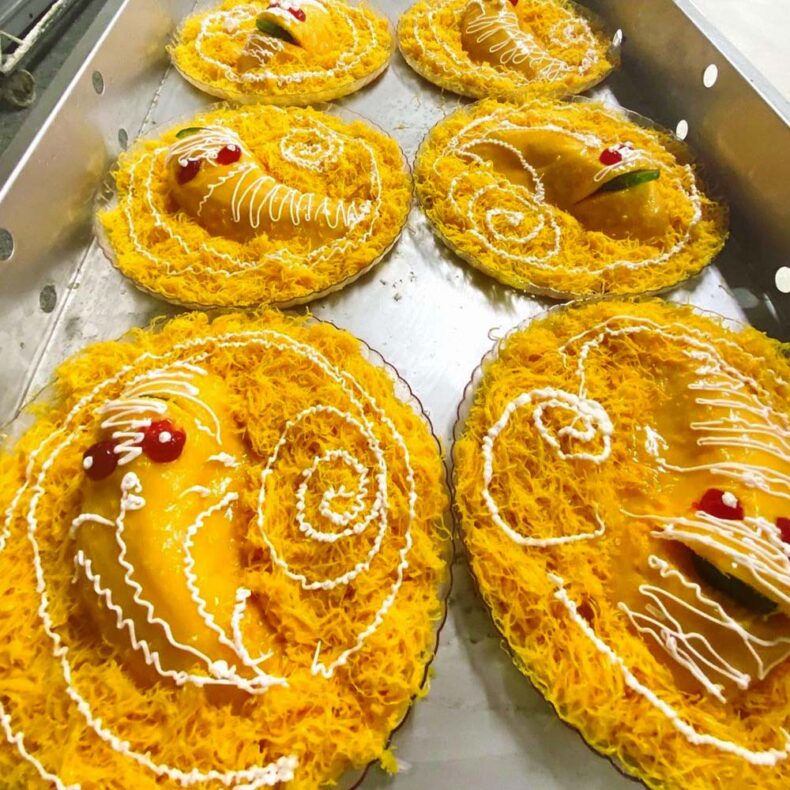 More than 50 egg yolks are needed to make the unique pastry called lampreia de ovos, which is very popular during Portuguese Christmas.
It's said to have originated at a convent, when the nuns began using egg yolks to create a sweet convent staple after discovering that ironing with egg whites kept their habits sharp and wrinkle-free.
At Casa dos Ovos Moles in Lisbon, you can find this dessert and other convent delicacies that will surely sweeten the festive season.
Text by David Palacios