Travelling is fun, right? You get to visit new places, be introduced to different cultures, and have new experiences.
However! Being a film or TV-enthusiast adds a completely new level. Sure, culture and famous places are fun. But it just isn't as exciting as finally finding The Blue Door in London, or being able to walk through Bruges – following the steps of Ken and Ray, or simply popping into the "Shakespeare and Company" bookshop from "Before Sunset".
Why Croatia?
Right now though, no other location is as sought-after as Croatia. The reason? – Two of the most amazing fantasy film franchises.
To be fair, Croatia itself is a place that you should have on your must-visit list. Go to Dubrobnik for a magnificent view of the city and finger-licking-good seafood.
Visit Split for its Old Town with narrow streets and small cozy bars.
Visit Krke for the warmest water and the opportunity to swim in a waterfall.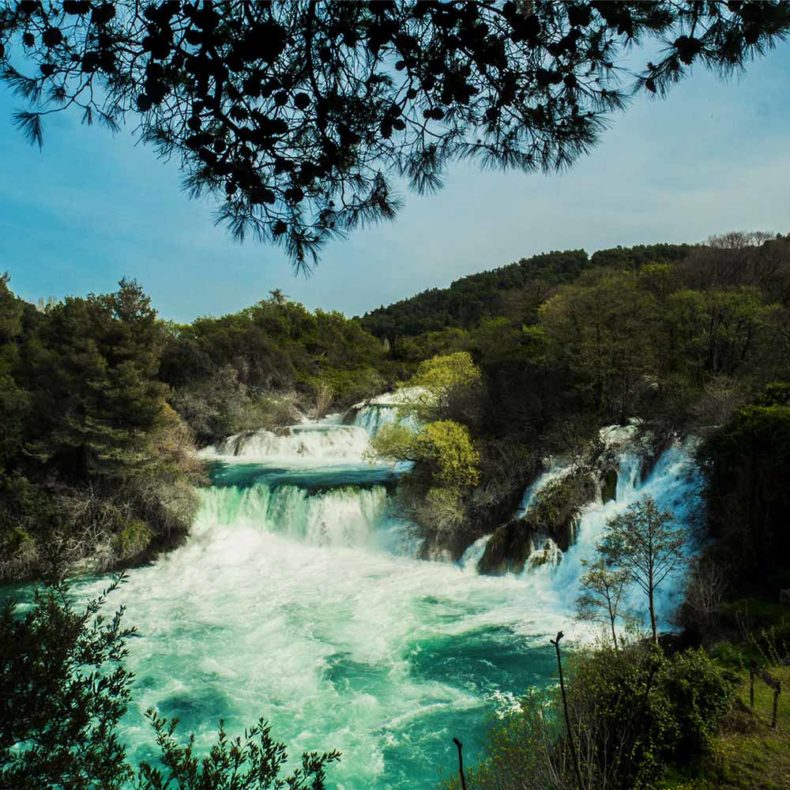 The location for "Game of Thrones" fan
But this year, the goal of my trip was to see the places where Tyrion, Cersei, Arya, Rey, Finn and Kylo Ren go about being their usual bad-ass selves. That's right; right now, Croatia is THE location for every "Game of Thrones" and "Star Wars" fan.
First, let's get "Star Wars" out of the way. Some major scenes for the next installment of the beloved space opera were shot in Dubrovnik this year. The whole Promenada Placa in the Old City was decorated to look as if "in a galaxy far, far away". From the unofficial set photos, it even looks like some of the action scenes were filmed there as well.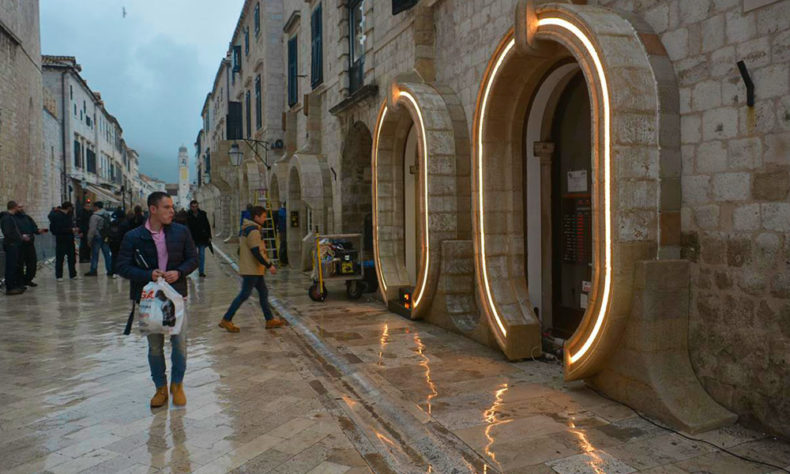 "Game of Thrones" locations across Europe
Your favourite "Game of Thrones" sets are readily available. Actually, it's hard not to stumble upon a "Game of Thrones" location when travelling across Europe. Enjoying a pint of Guiness in Northern Ireland? You might be near Winterfell. If you are in Malta, you might not see Khal Drogo himself (spoiler alert – because he is dead! He died early on, in Season Two or so…) but you might see the location of Khal and Khaleesi's wedding.
And for the most adventurous bunch – let's go Beyond the Wall! That is, to Iceland, where we might see Jon Snow (Because he is… Not dead… Right? R+L=J).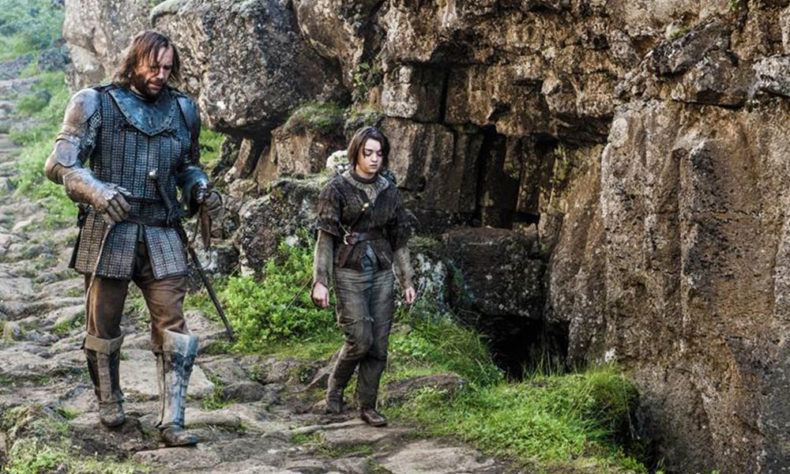 "Game of Thrones" scenes in Dubrovnik and Split
If you don't have enough money for the whole "GoT" trip, my recommendation is to go to Dubrovnik and Split in Croatia. From Season Two onwards, these two cities provided the TV-series' showrunners with incredible locations for settings such as the Red Keep and the cities of Qarth and Meereen.
First, go to Old Town in Dubrovnik. Getting a major case of déjà vu? No, it's not a glitch in the Matrix – you are walking through the streets of King's Landing! For instance, Pile Gate, the entrance to the Old Town, was where someone threw feces at Joffrey in Season Two. Please don't try to recreate the scene.
The streets in Dubrovnik's walled Old Town have been perfectly suited for many settings in the series, such as markets, brothels and the Red Keep. It's all here, and you'll have a great time walking through it.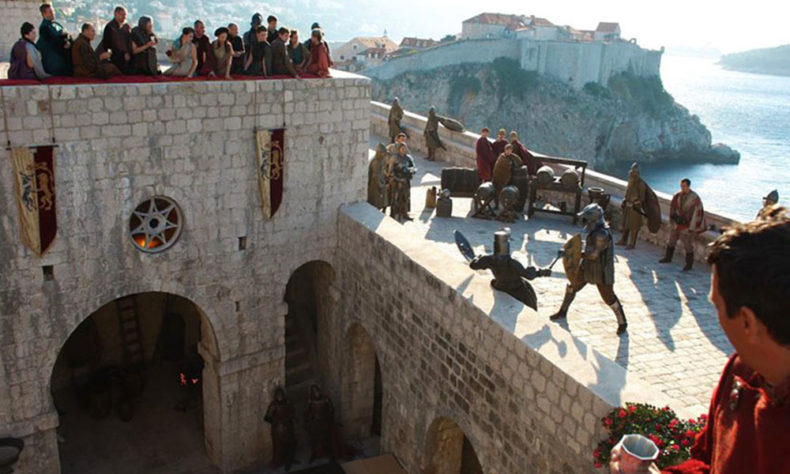 And while you're at it, eating delicious ice cream and quoting "Game of Thrones" to your increasingly annoyed friends ("A Lannister always pays his debt"), be sure to visit the Baroque Staircase. Now there's a scene you might want to recreate…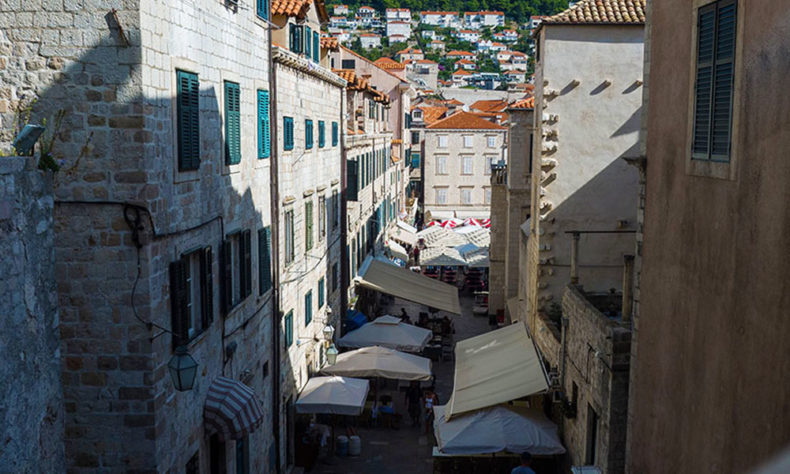 Right about now you're starting to feel really hot, right? The ice cream did help, but only for a little while. We need to get to the water, which is fine by me because there are a LOT of exterior shots of the city in "Game of Thrones".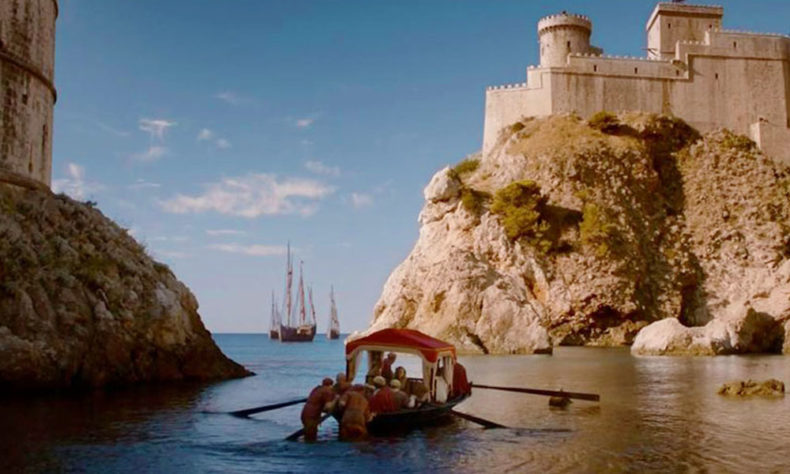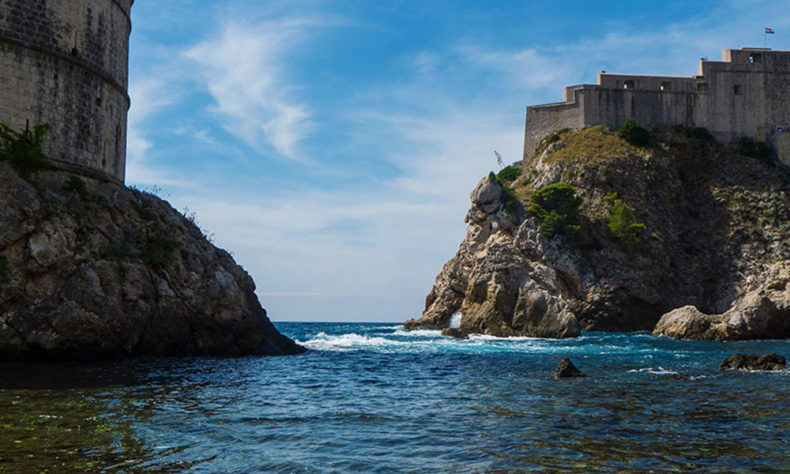 And you don't have to settle for observing King's Landing just from shore! Have a swim in Blackwater Bay (beware of the wildfire, though)! In fact, try and find a water tour that will take you through the Bay.
Fair warning: my "Game of Thrones"-themed water tour was not as exciting as I had hoped it would be. It was more of a "Oh, and by the way, GoT is filmed here"-water tour. That is, there were no explanations, no indications of where shots were filmed, just a boat-ride with amazingly beautiful scenic views. Be sure you don't forget to wear sunscreen ("it rubs the lotion on its skin"), a hat and sunglasses.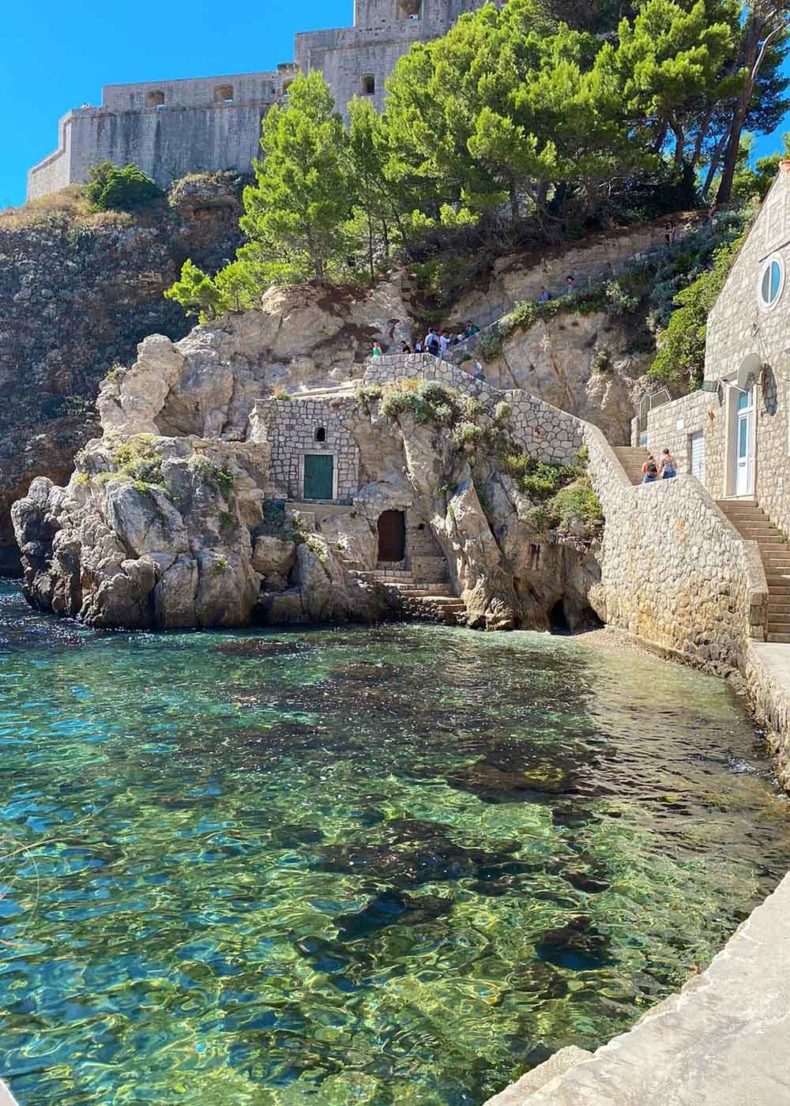 While sunbathing on the water tour, keep a close eye on the shoreline – you don't want to miss the abandoned Hotel Belvedere that was closed in the 90s because of the Balkan War. It is also the location of that infamous fight scene between The Red Viper and The Mountain.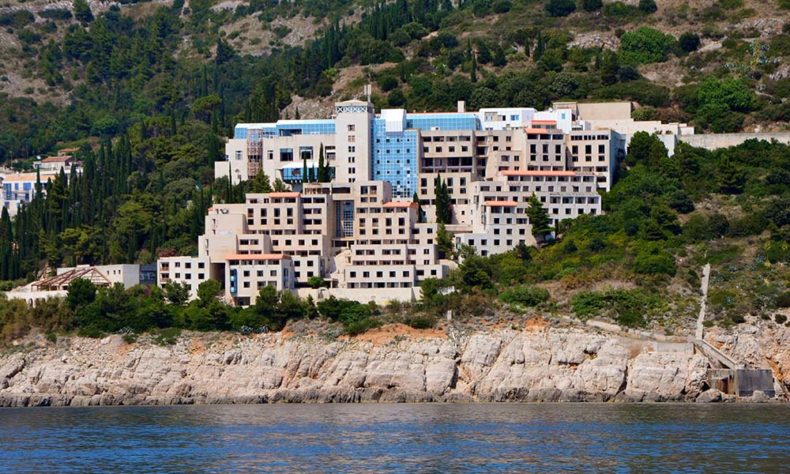 But hey, Dubrovnik is not just wildfire, a nude Cersei, and he-should-have-worn-a-helmet guy. Daenerys of House Targaryen – First of Her Name, Queen of the Andals, the Rhoynar and the First Men, Lady Regnant of the Seven Kingdoms, Khaleesi of the Great Grass Sea, Breaker of Chains, and Mother of Dragons was also here. That is, in Minčeta Tower (on the city walls), which served as the setting for the TV series' House of the Undying.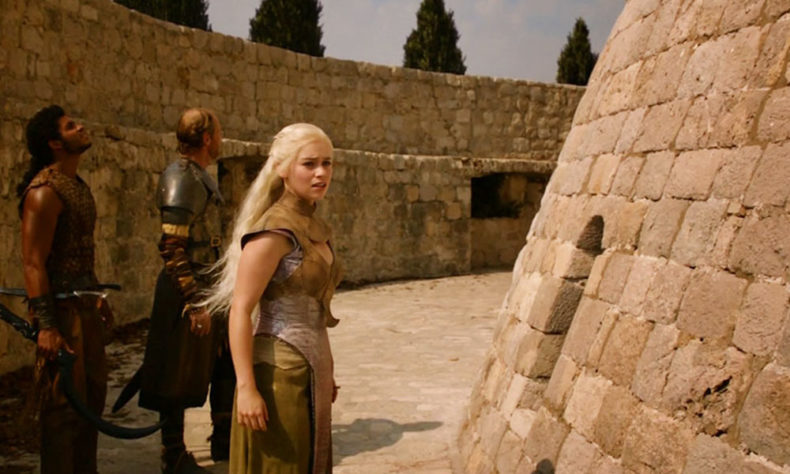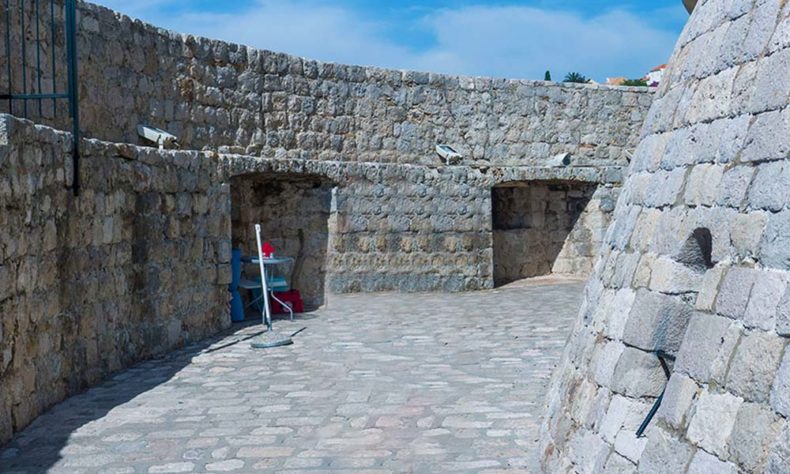 Speaking of Daenerys: if you are a loyal fan of Daenerys of House Targaryen – First of Her… Well, you know… Dany. If you are a true fan of Dany's, then your next destination should be Split. Not only will you see the City of Meereen (that is, the Fortress of Kliss)…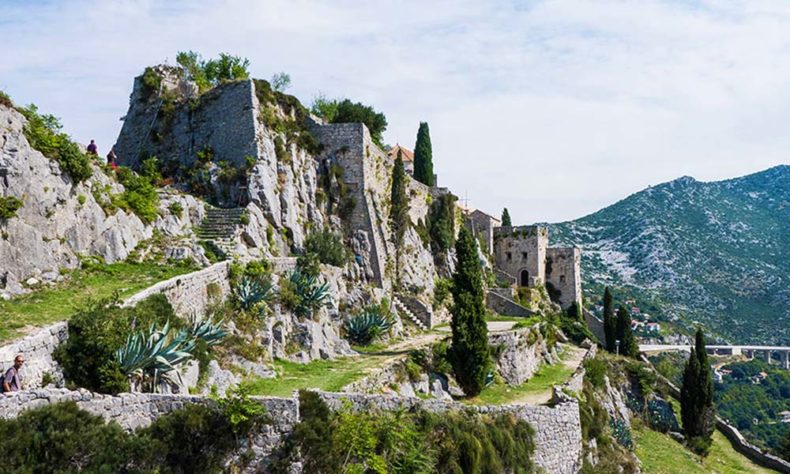 … but you will also be able to visit Rhaegal and Viserion in the catacombs! (You'll find them in Diocletian's Palace and its basement.)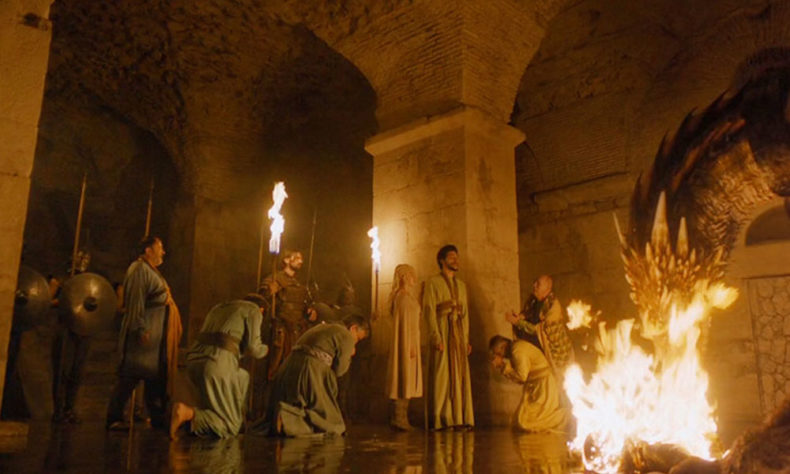 It can't get any more epic than that. Which is where I leave you, wishing you a very exciting trip. After all, summer is coming, and may the Force be with you!
Written specially for airBaltic blog by Kinoblogeri.