Your best travel companion is you!
Nothing can top spontaneous ideas you don't have to sell to others first.
Travelling solo is anything but boring – you can wake up at 11 AM, have burgers for breakfast and spend hours on end at museums without worrying that your travel buddy would rather go on a shopping spree.
You can do what you want, learn and develop yourself, let's go!
Tips for solo traveling
Before travelling solo, check out these tips we have prepared for you.
Safety first
Choose a safe destination, or one you are already familiar with. Don't forget travel insurance and let your family know where you're heading to.
Create a detailed route
The route will come in handy for you and your family. They can have a look any time and know where you are and where you're staying.
If you make unexpected changes to your route, let them know for your own and their peace of mind.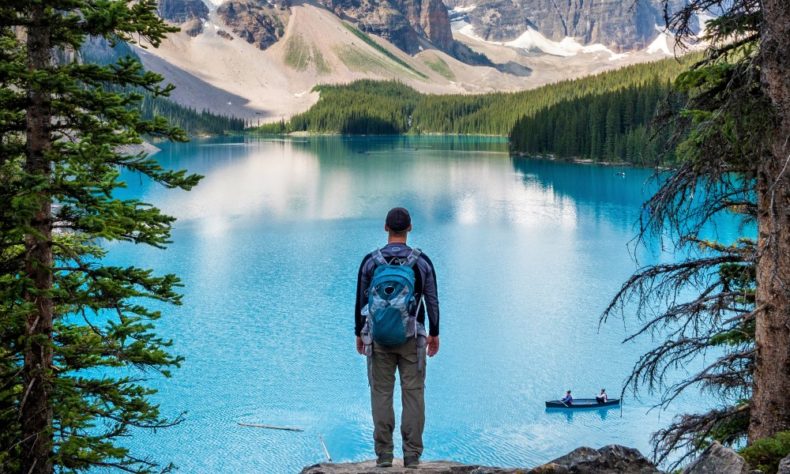 Use the advances in technology
To look up information, an internet connection, mobile apps, map and route systems will prove useful.
Before you're on your way, make sure your device is fully charged and ready to serve you any time.
Enjoy the adventure
Travelling solo can be quite challenging, but immensely exciting. It's your chance to get to know yourself and to improve yourself.
Many travellers say they feel much more confident and happier after a trip, and they find new values in their lives.
Perhaps this is the year to try solo travelling?
Amsterdam, the Netherlands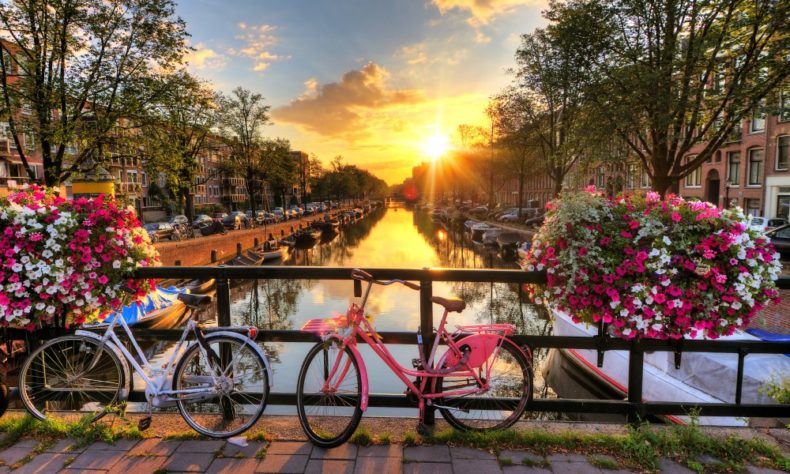 This urban oasis is full of historical stories and canals – find a couple of days to explore this unique city.
You can walk or ride a bike everywhere, so forget taxis; it will be one active trip.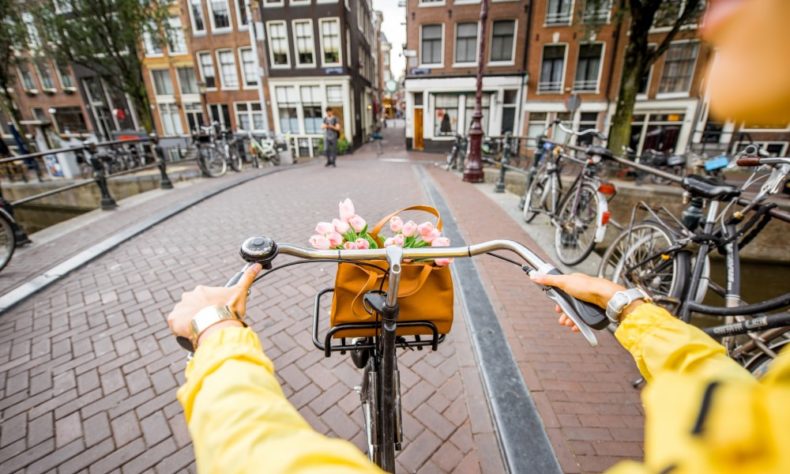 The three main canals were dug in the 17th century, and Amsterdam is also known as Venice of the North; the most picturesque canals are conveniently situated in the city centre.
Plan a walk along the floating flower market that opened in 1862. You can find it on the Singel canal from 9 AM till early afternoon.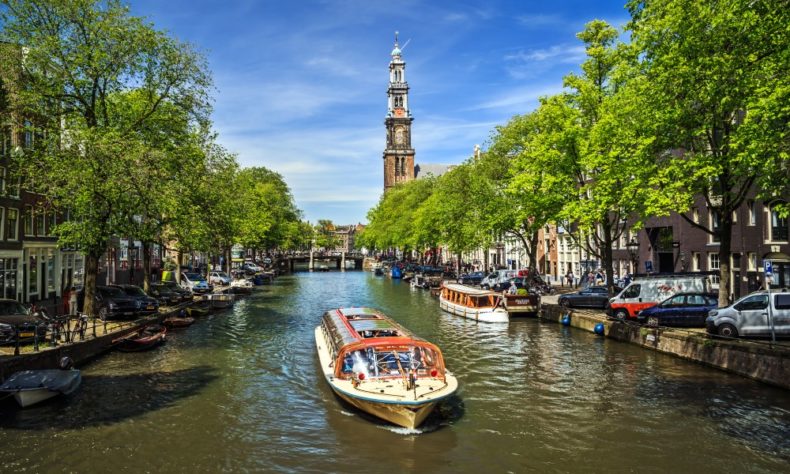 Fans of impressionism will definitely head to the Van Gogh Museum, but those looking for something less traditional can visit the Marijuana Museum or Sex Museum.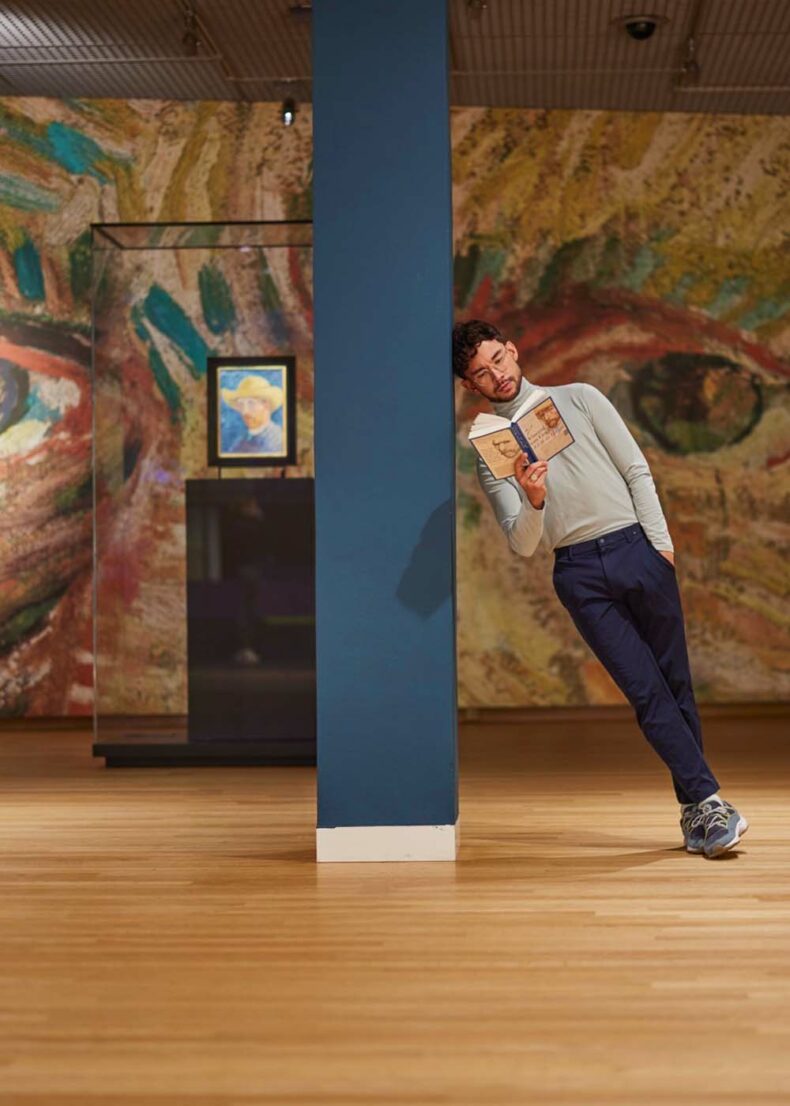 Fearless travellers can try the highest swing in Europe – this five-euro attraction is available at the A'dam Tower, and you can see the whole city from a bird's-eye view.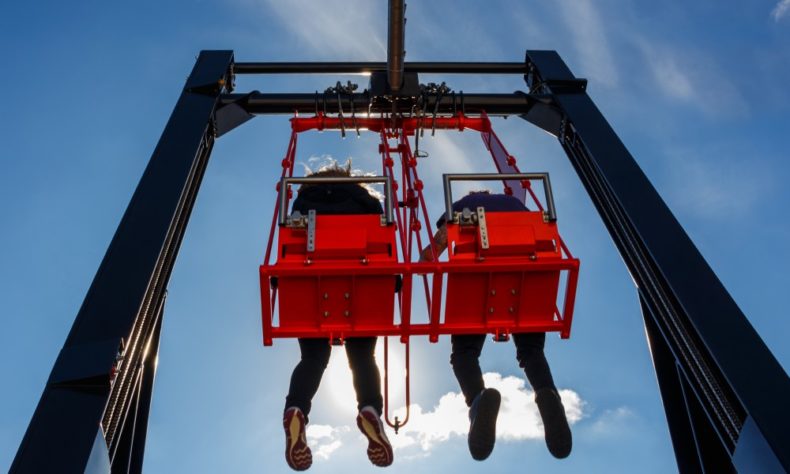 The authentic Jordaan neighbourhood, which is a UNESCO heritage site, is perfect for a morning coffee with cake.
If you start missing company at some point, you're very welcome at Kattencafé Kopjes; several cats reside in this café and they will be glad to sit in your lap while you pet them.
True cat lovers are invited visit the Kattenkabinet, the museum of cats; it displays paintings and sculptures by Pablo Picasso and Rembrandt – this museum is not a joke!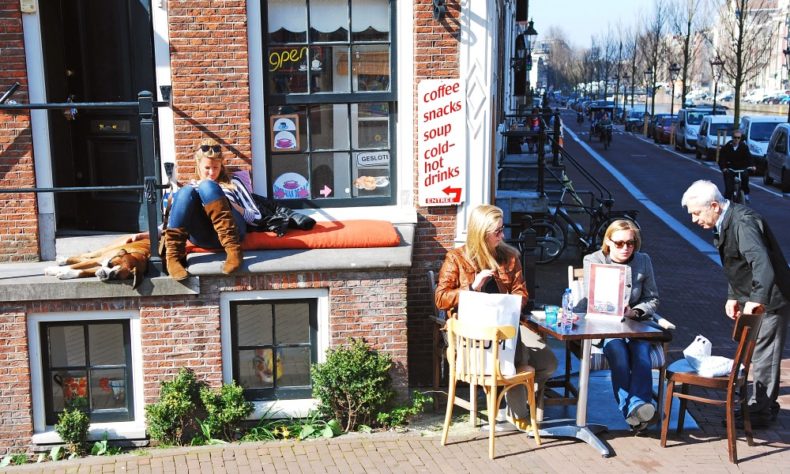 If you think a slice of cheese will make a meal out of a hat, get on a bus and get off in Edam 30 minutes later, the town where the famous Edam cheese comes from.
You can book a spot at a cheese tasting class in advance, but you'll get a nice slice at the market too.
Before you buy anything, the seller will cut a piece from the big block of cheese so you can try it first – only then, a larger chunk will be cut.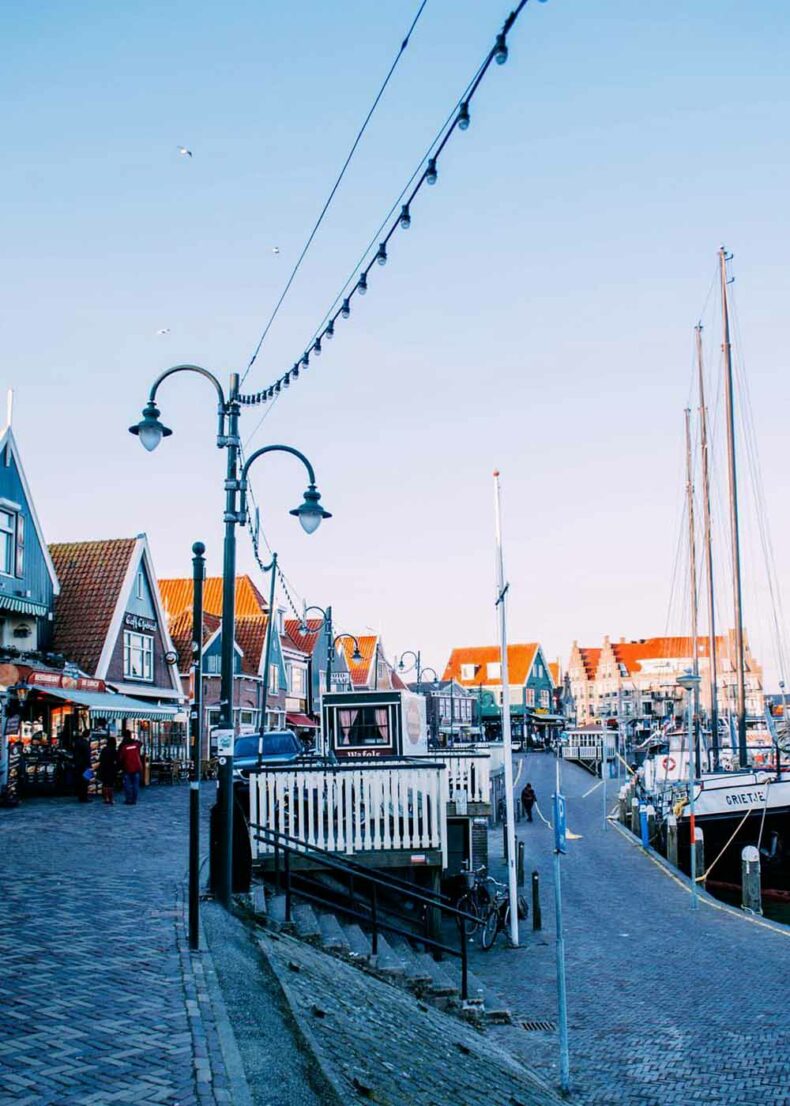 Bitterballen, crunchy meatballs with mustard, are served at almost every bar, while broodje haring is a very satisfying street food – a sandwich with herring, onion and pickled cucumber.
Meet fellow travellers at hostels, or stay at the truly stylish Volkshotel, which boasts a rooftop sauna and bar.
Amsterdam Roest is one of the best bars in the city, and you're sure to meet other solo travellers there.
Berlin, Germany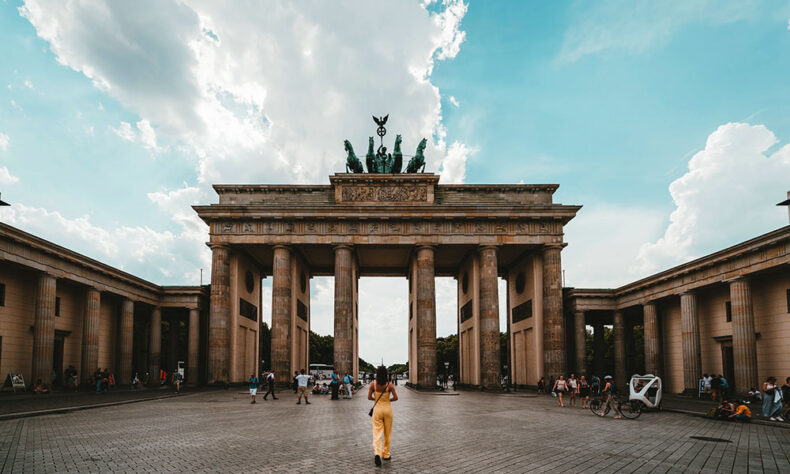 This multicultural capital is full of fun; skyscrapers next to elegant restaurants, almost 200 museums and wild parties at nightclubs.
For those travelling solo, this is an extremely exciting destination.
Have you ever stayed at a hostel?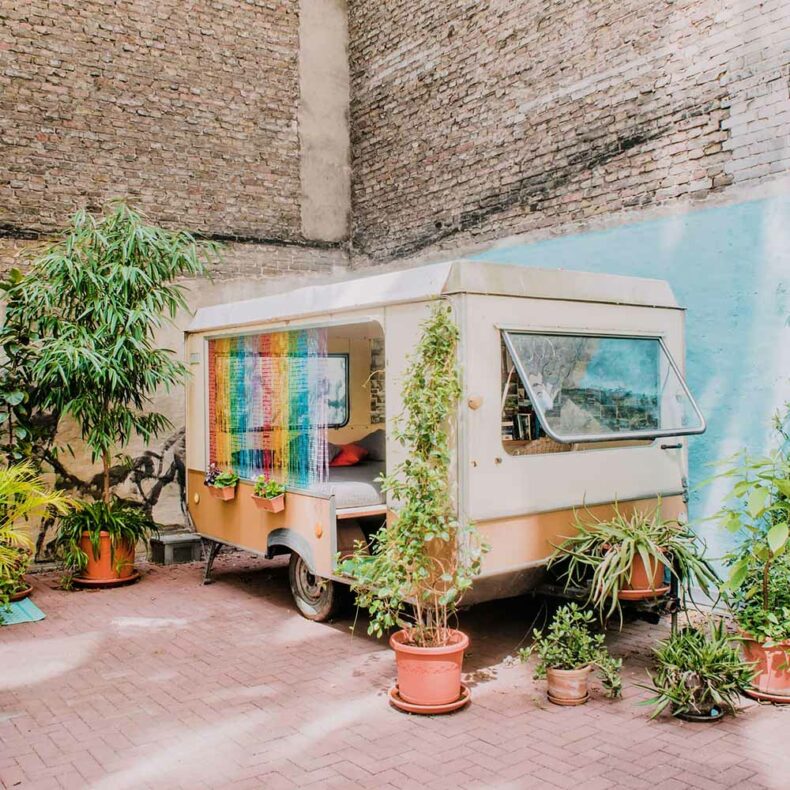 There's always a first time! Berlin offers very cheap and more exclusive options, but you'll meet great people everywhere; ask the receptionist about the free tours. It's a nice way to explore the city and learn its history; just note that it's polite to tip the tour guide.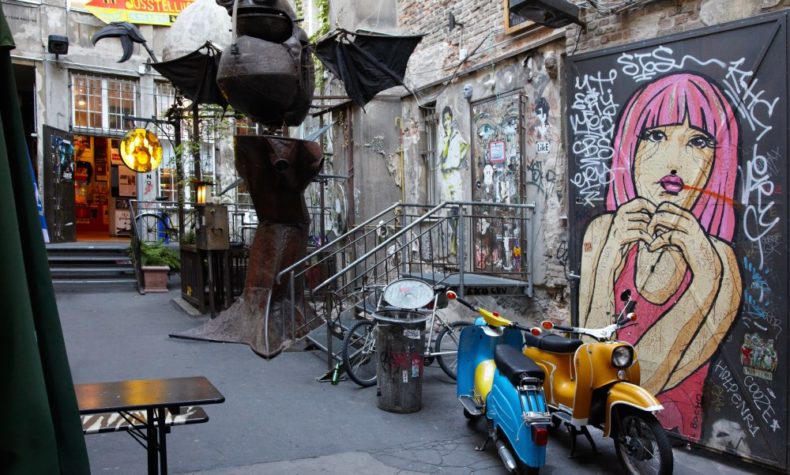 Don't remember the last time you visited a zoo?
The Berlin Zoo is the oldest zoo in Germany, and a cute family of pandas lives there.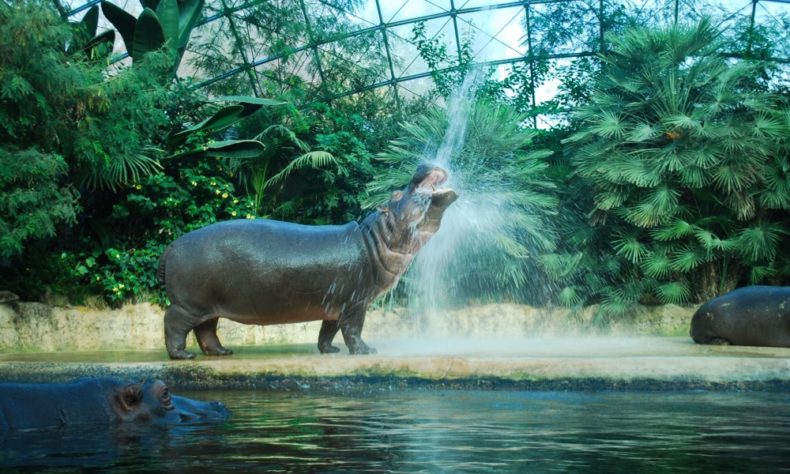 The whole world knows Berlin has fantastic nightlife; it's a trance and electronic music hotspot where parties start after midnight.
You'll find cool bars and clubs at RAW Gelände; it used to be a tram factory, but now the buildings are covered in graffiti and there are many beer gardens.
Berghain is a techno sanctuary; the bouncers can be tough and refuse entrance, but don't fret, it's a part of the adventure!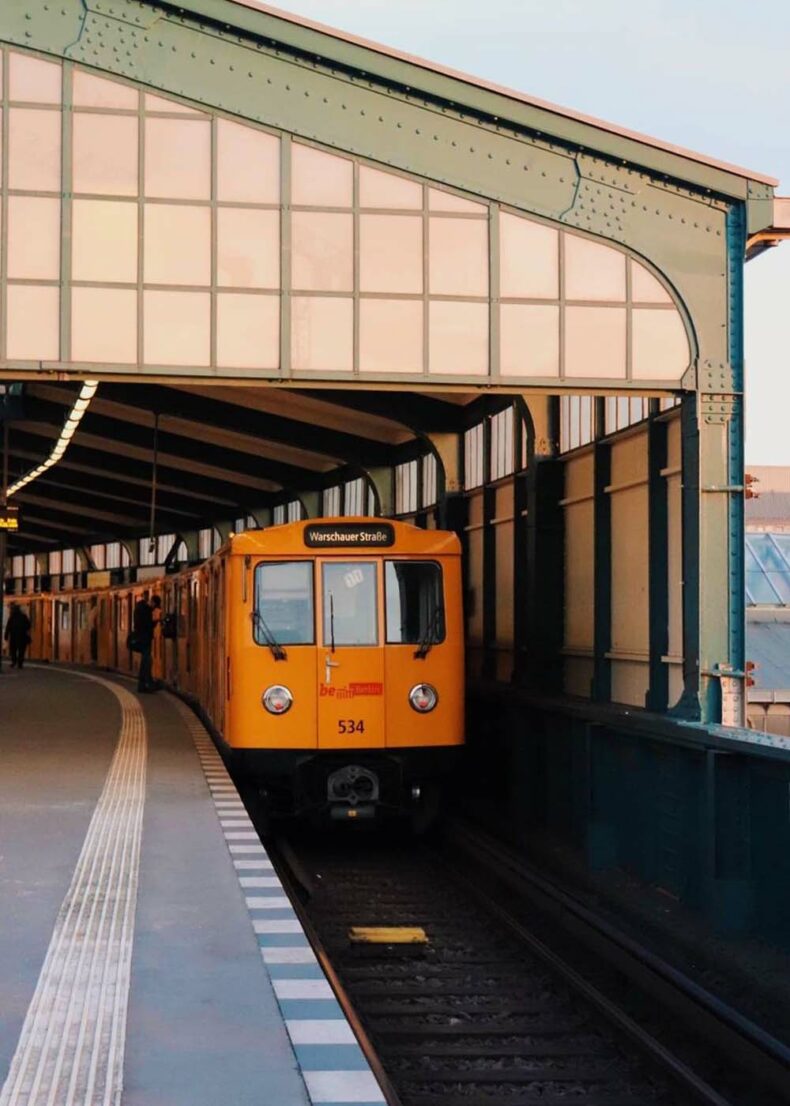 In Berlin, you'll understand the public transportation scheme quickly and feel at home soon, but it's also bike-friendly – just make sure to remember which post you locked your bike to.
Pedal to the Tempelhof airfield on your rented bicycle; instead of planes, you'll see people there.
One corner has been turned into an urban garden, and people sunbathe on the lawn, drink beer or read books.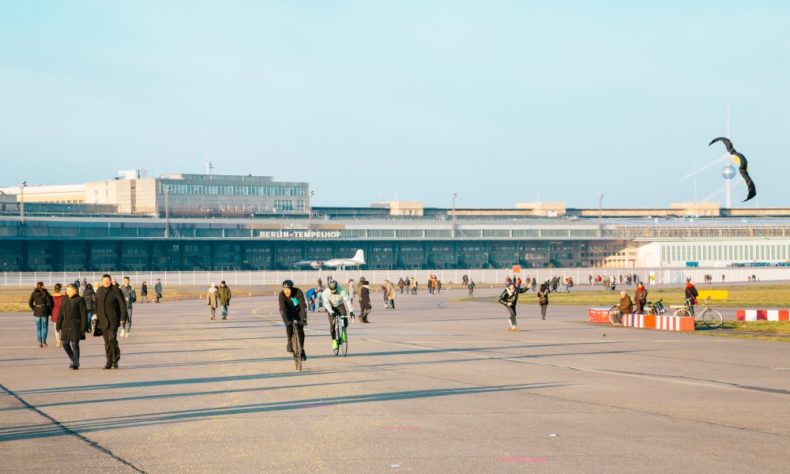 What's a traditional Berlin dish? Kebabs, curry-wurst sausages and beer.
The whole world is encapsulated in a single city – enjoy food from all over the world, and let your taste buds run free!
Rome, Italy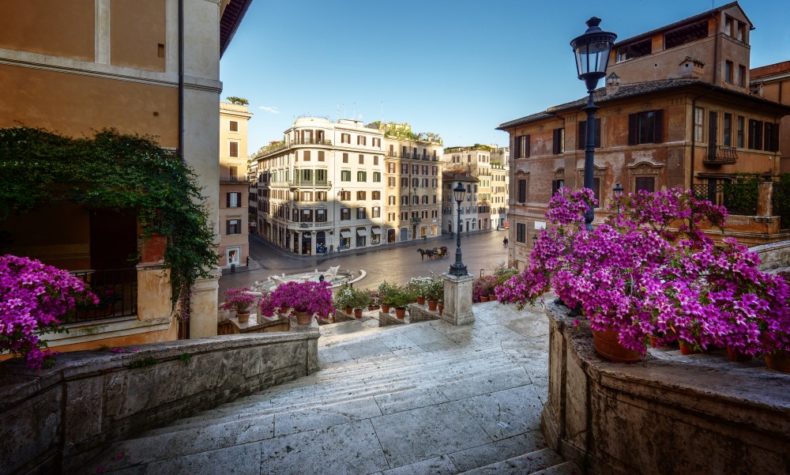 Many see Rome as a romantic destination, but it's a city where solo travellers will never get bored.
Start your adventure with a guided tour; you won't be the only solo traveller there, so it's your chance to meet new people.
Would you rather do everything on your own? Buy tickets to the Coliseum in advance to avoid long queues; make sure to check which ticket includes a visit to the underground tunnels.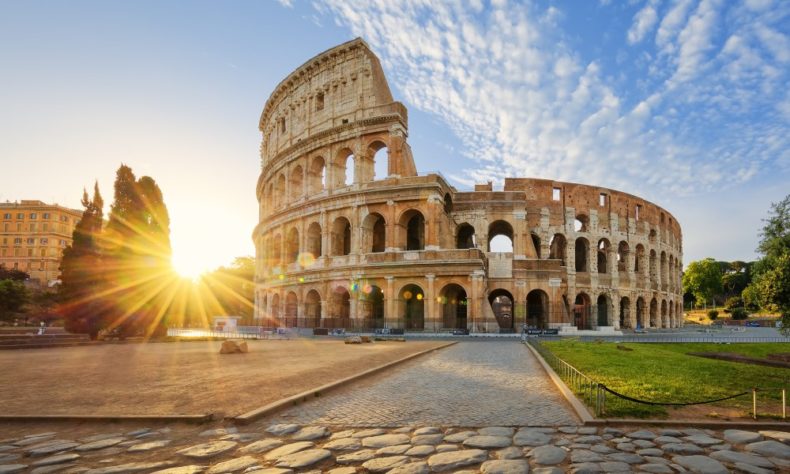 Visit the famous Trevi Fountain early in the morning; perhaps have breakfast there while other guests enjoy their morning meal at the hotel.
Even if you don't believe in the saying that a coin tossed over your left shoulder into the fountain guarantees you'll come back, try it, you don't have much to lose.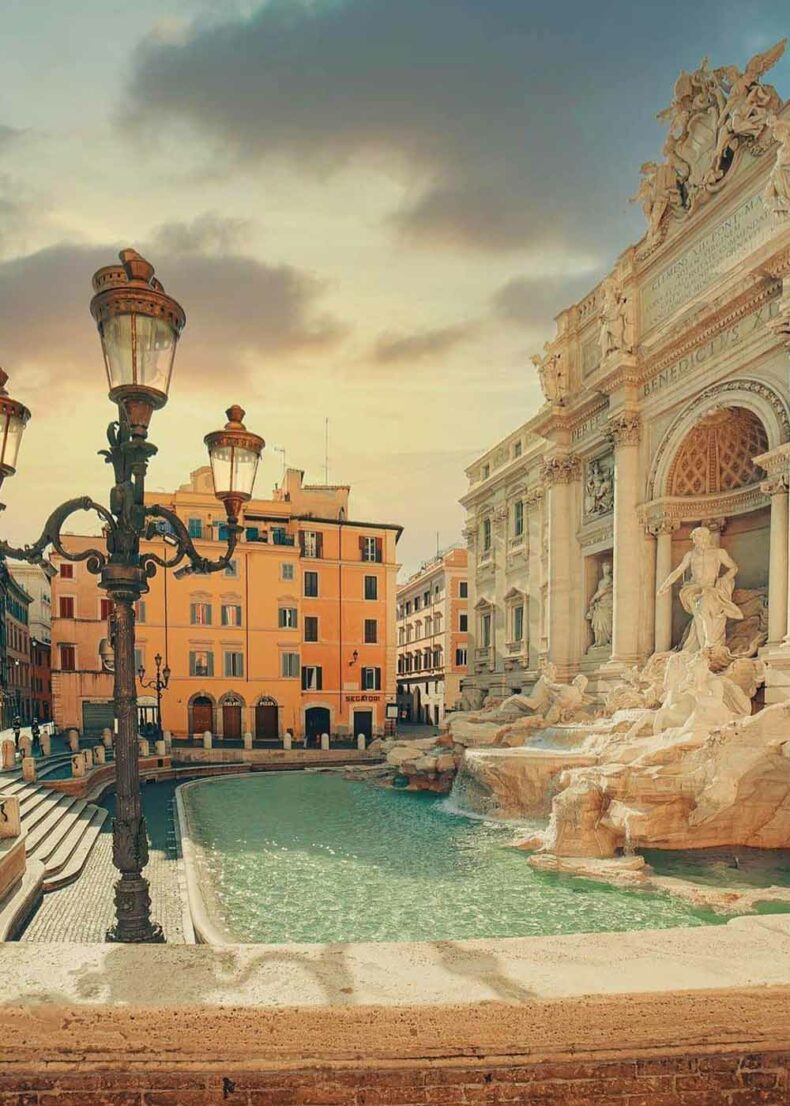 The Campo de' Fiori Market is full of colour; you can sample handmade olive oil, fresh fruit, and sweet and sour limoncello, and stuff your bag full of cheese, olives and balsamic vinegar within an hour.
It used to be a meadow, and that's why it's called the flower market now.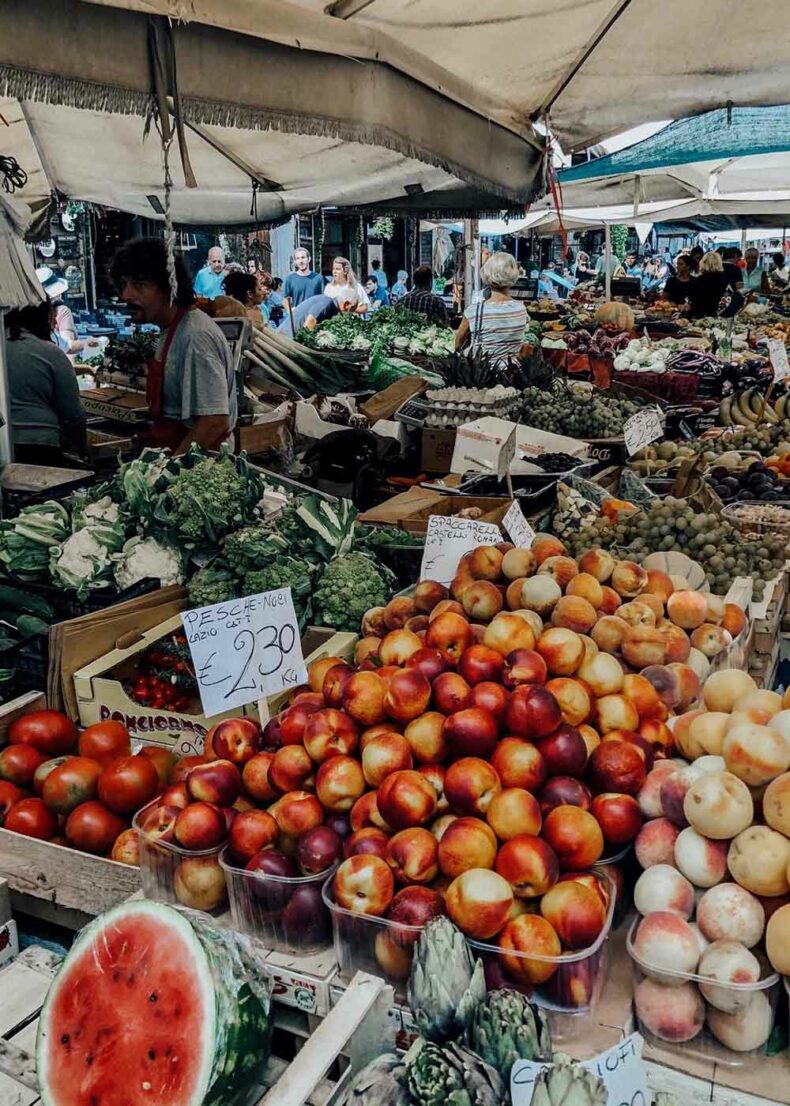 Cappuccino is for breakfast; have an espresso with lunch, and a glass of wine with dinner.
Italians drink their espresso standing at the counter, so follow their lead.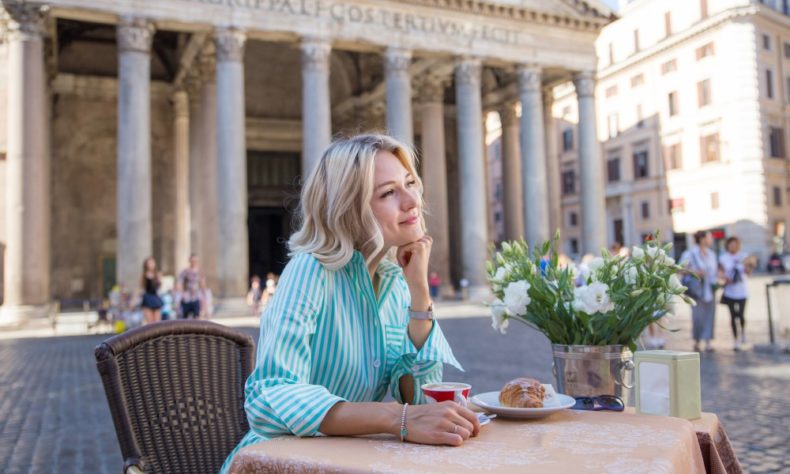 And now, open the list of foods to try – pizza, pasta, tiramisu and at least a gelato a day.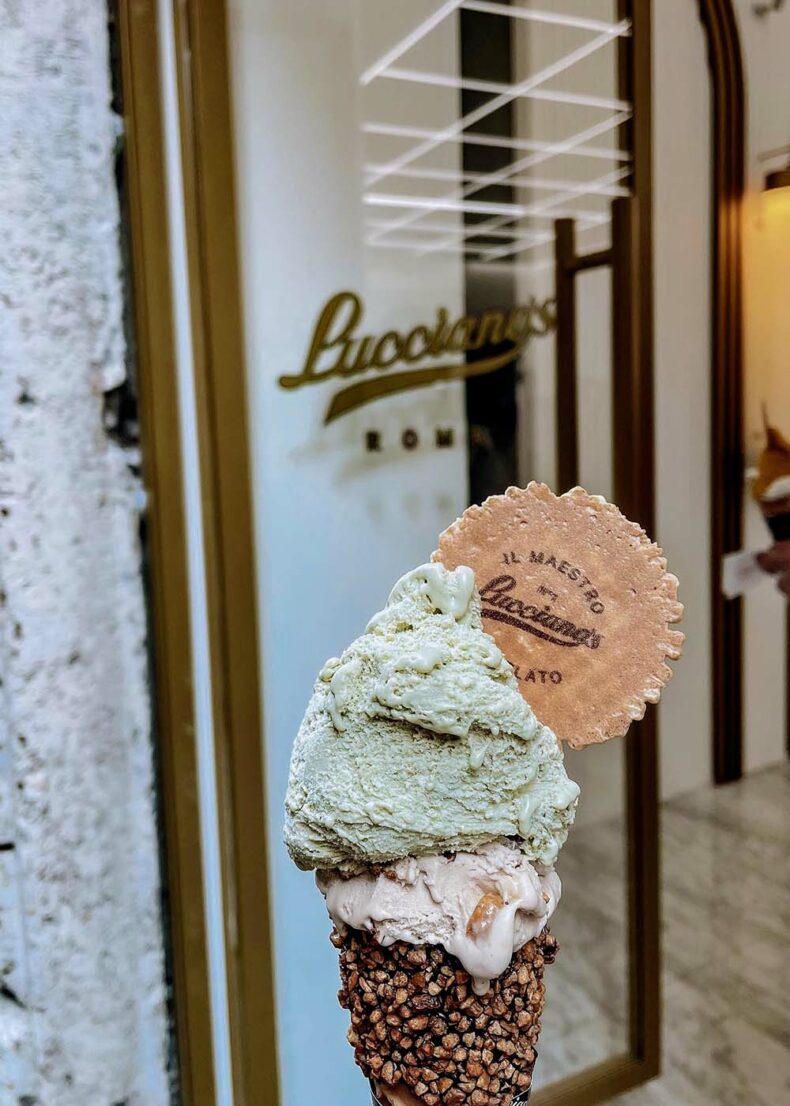 Very often, you'll see zucchini and zucchini flowers on the plate in the summer; they are grilled and served with olive oil, garlic and peppermint.
Slices of sweet melon, embraced by paper thin prosciutto is the most popular snack in the summer.
At the end of June, the first figs become ripe, and juicy peaches taste like happiness.
To see everything Rome has to offer, you'll need to move there. Perhaps the coin you tossed in the fountain will fulfil the prophecy after all?
Split, Croatia
Known as the flower of the Mediterranean, the second largest city in Croatia is a fabulous destination.
After your flight, stretch your legs on a nice walk or rather a climb up Marjan Hill; you can see the islands in the sea once you've reached the top.
You'll find many hiking trails in the vicinity of Split, and rock climbers will find a few good spots to practice their hobby too.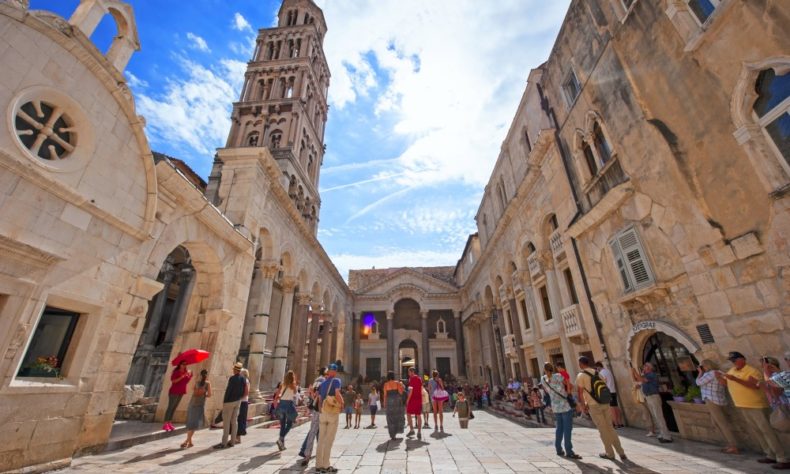 Before that, you have to see the impressive Diocletian's Palace, which is a UNESCO heritage site.
Finding the sphinxes will be a challenge; they were sent over from Egypt!
The Pazar Market lies nearby, and it is open from 7 AM till noon, so buy a bag of cherries and head to Bacvice beach, which is a 10-minute walk away.
The locals play picigan there; it's hard to describe this game, you simply have to see it. We can tell you that a tennis ball is involved, and it is played in the water.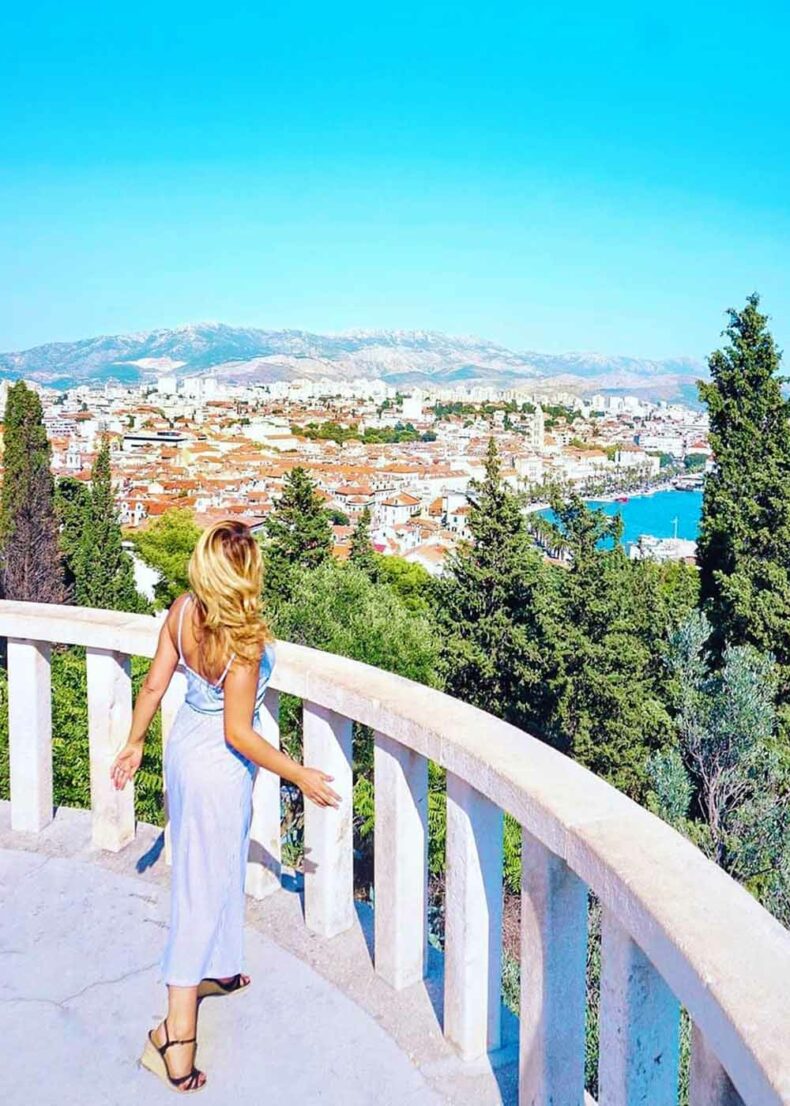 From Split, head to one of the islands. Brač is a special island as it has one of the best beaches in Croatia.
Ask the locals to point you to the golden beach and they'll give you directions.
On guided tours, you can manage to see five islands in a single day; to get a great tan, rent a SUP board.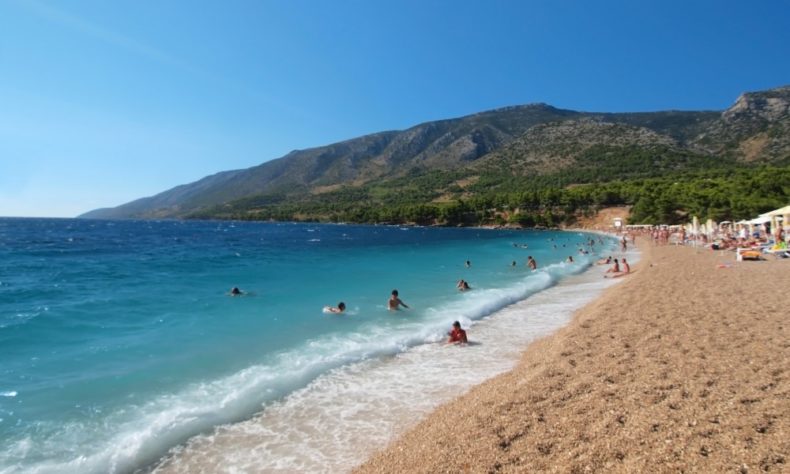 A day trip to Omiš is a nice idea; those who lead an active lifestyle will love it, as rafting on the cold Cetina River is one of the activities on offer.
Usually, the raft sits at least five people, so you'll find your spot too.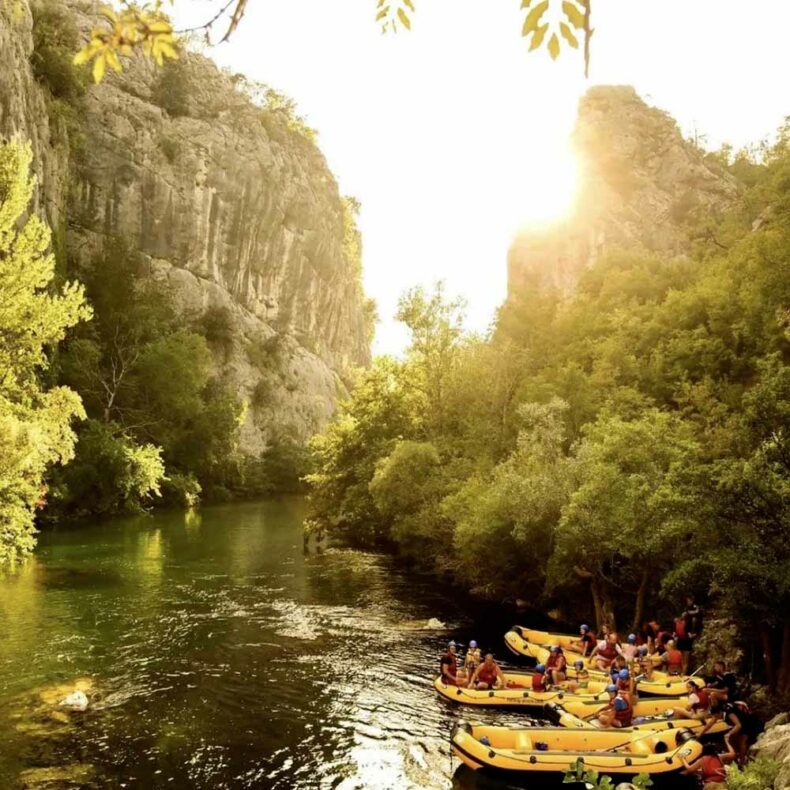 In Dalmatia, seafood, olives, almonds and figs are the traditional products – you'll find it hard to avoid these delicacies, and that's a good thing!
Pašticada is beef in a sweet and sour sauce with garlic, carrots and a splash of wine vinegar, best enjoyed at the humble tavern Konoba Fetivi.
Another great option is brudet – seafood stew cooked in wine.