Welcome to Serbia, a fascinating country in the heart of the Balkans that offers visitors a diverse range of experiences.
From exploring historical landmarks and museums to indulging in mouthwatering cuisine and partying till the early hours, Serbia has something for everyone.
But that's not all – it is also home to breathtaking natural beauty, with rivers, lakes, and national parks perfect for relaxation and outdoor activities.
Join us as we explore some of Serbia's must-visit destinations and experiences.
Vibrant Belgrade
Belgrade, the capital, is a must-visit destination in the Balkans.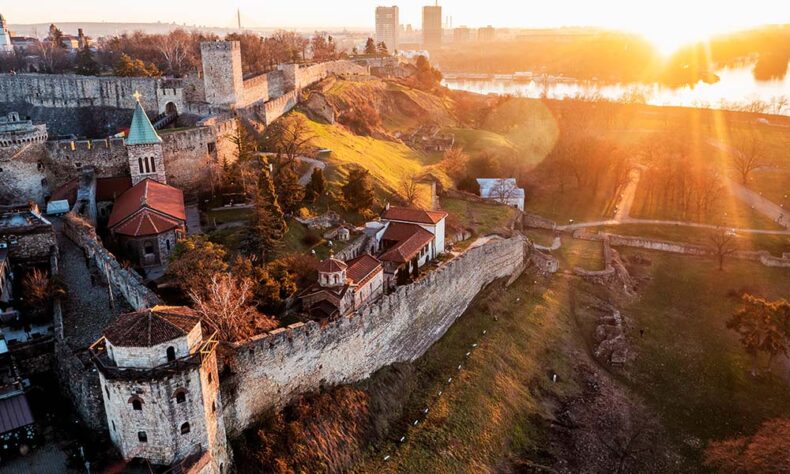 Start by exploring Kalemegdan fortress for stunning views of the Danube and Sava rivers. Walk along Knez Mihailova, the main pedestrian street with cafes, shops, and galleries. Visit Saint Sava Temple, one of the largest Orthodox churches in the world, and admire its magnificent interior.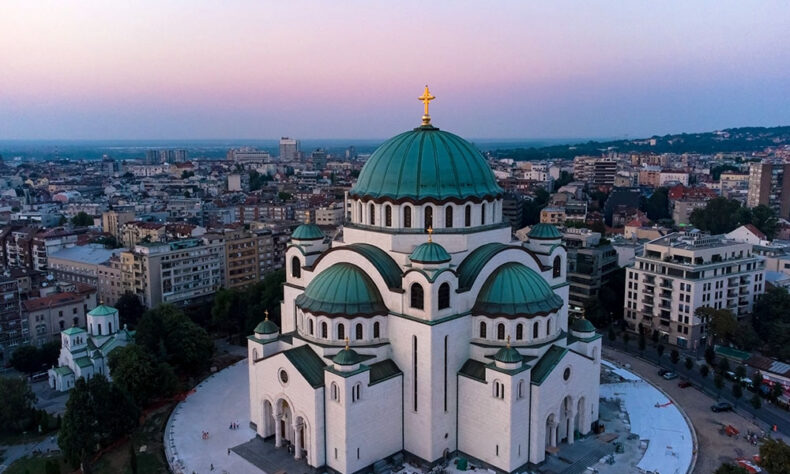 For a different perspective, head to Zemun and climb Gardoš Tower for panoramic city views. Don't miss the Nikola Tesla Museum to learn about the famous Serbian inventor's life and work.
Art enthusiasts will love the Museum of Contemporary Art, while history buffs should visit the Museum of Yugoslav History.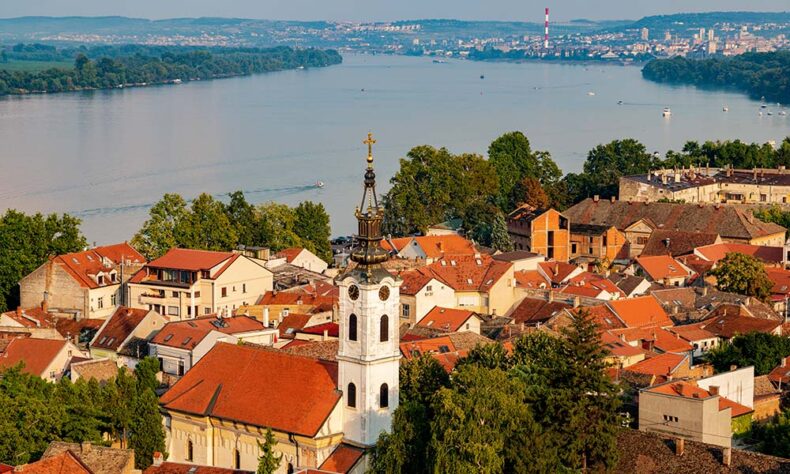 Stunning views of Novi Sad
Novi Sad is Serbia's cultural hub. The annual Exit Festival in the picturesque Petrovaradin Fortress is a major draw for music fans.
While you're up there, take in the stunning views of the Danube river. The city is home to the Museum of Vojvodina, showcasing the region's history and culture, and the Novi Sad Synagogue, a beautiful architectural gem.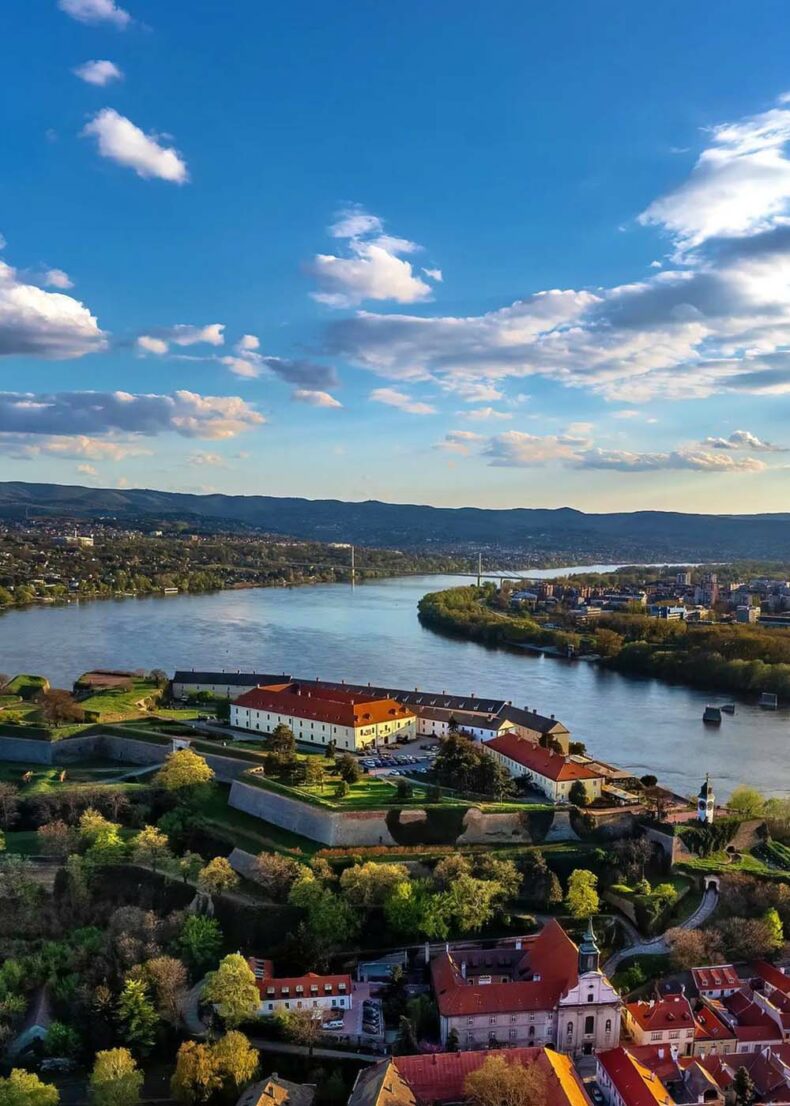 Visit the Church of Mary's Name, a stunning Catholic church in the city centre.
For a taste of local life, head to Fisherman's Island, a popular recreational area on the Danube riverbank. Sample local wines and spirits in the evening, including the famous Fruska Gora wines.
Whether you're exploring the city's rich history, enjoying local cuisine and wines, or taking in the vibrant atmosphere, Novi Sad has something for everyone and is a must-see destination in Serbia.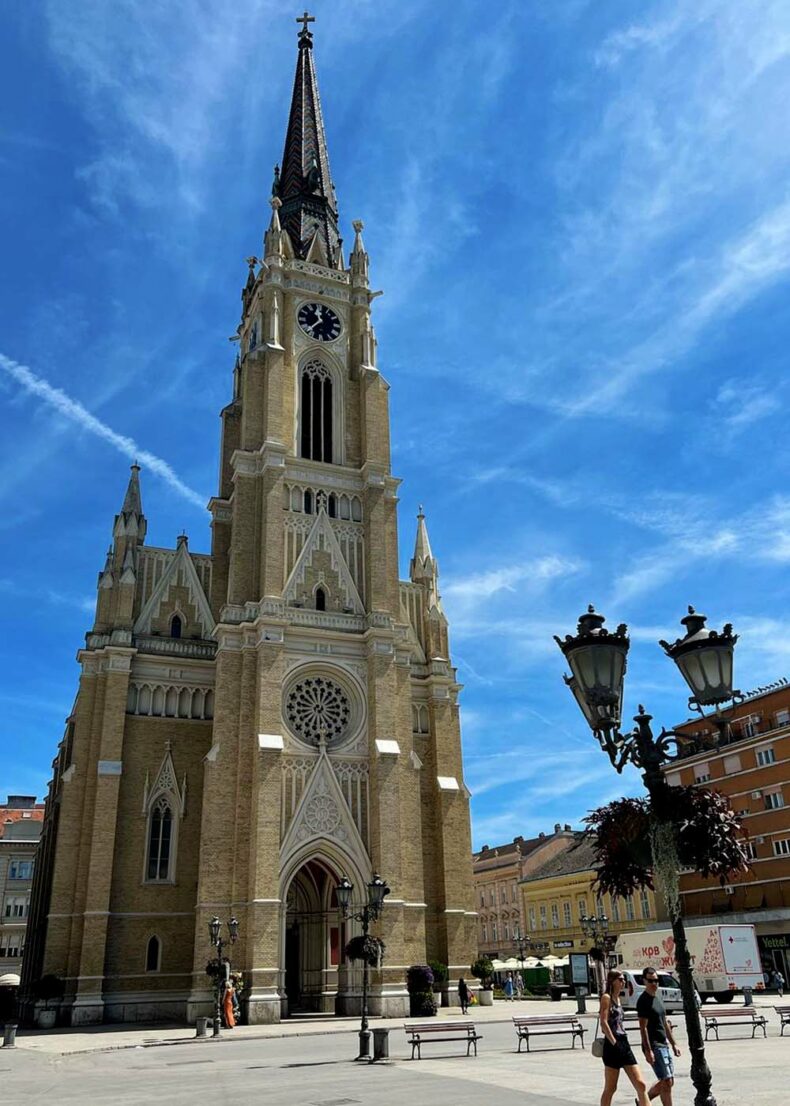 Fascinating Niš
Discover the captivating city of Niš in southeast Serbia, renowned for its rich heritage and lively cultural scene.
Start with the Skull Tower, a striking monument built from human skulls, is a poignant reminder of the city's tumultuous past.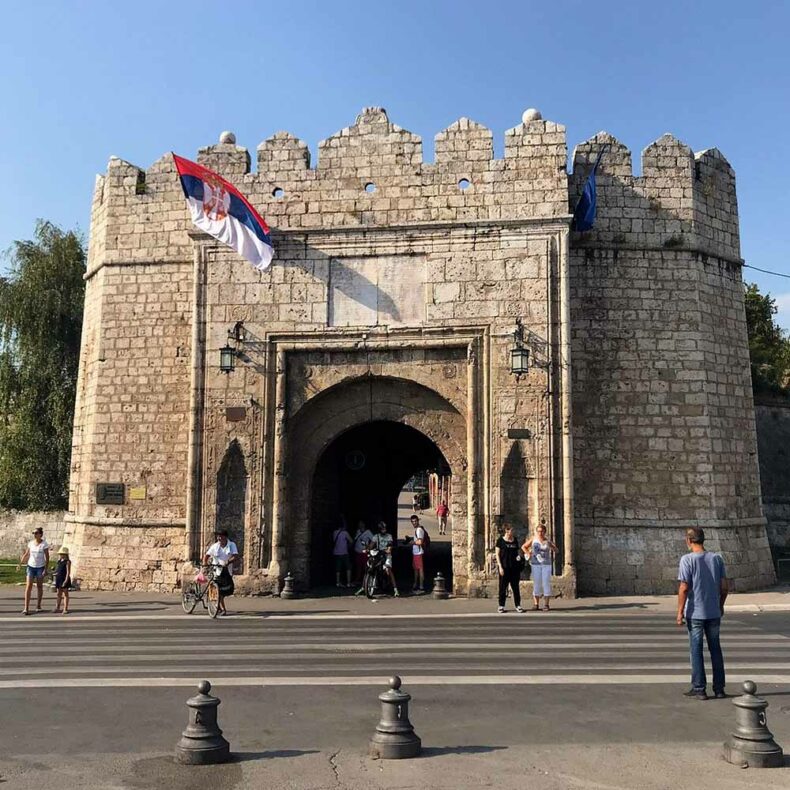 Niš hosts an annual jazz festival every August, drawing world-class musicians and passionate music enthusiasts alike.
The city is also home to the Niš Fortress, one of the most well-preserved Ottoman fortresses in the Balkans, and offers a wealth of other cultural experiences.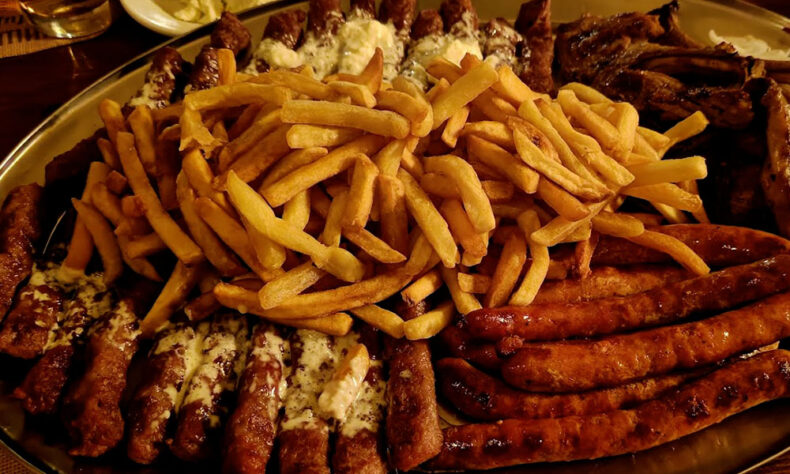 For food lovers, Niš is a true paradise. Sample the city's mouthwatering grilled meat dishes at one of its numerous restaurants.
With its unique blend of history, culture, and cuisine, Niš is an exciting destination for all types of travellers.
Diverse and flavourful cuisine
The cuisine is a compelling fusion of Slavic, Ottoman, and Mediterranean influences, offering a delightful blend of flavours and aromas.
Grilled meat dishes like pljeskavica and cevapi are a must-try, along with sarma, ajvar, kajmak and Karađorđe's schnitzel.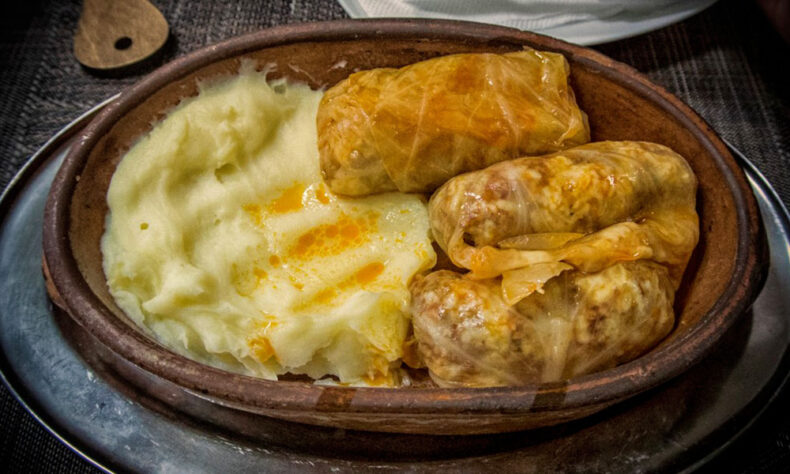 No meal is complete without a glass of rakija, a traditional brandy made from various fruits.
Plum rakija, also known as Šljivovica, is the most famous variety and a symbol of Serbian culture.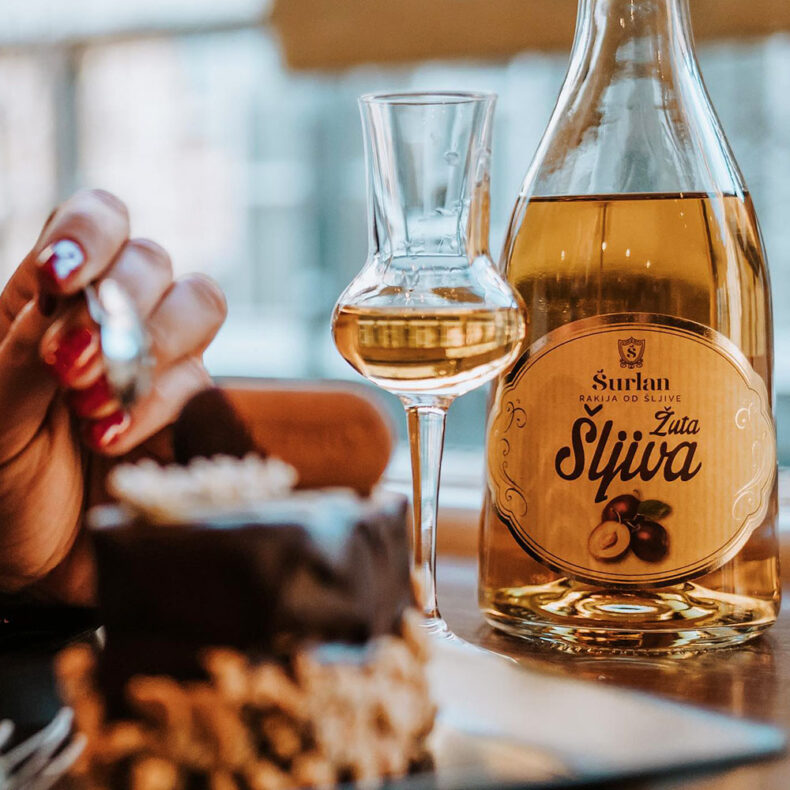 Many food festivals are hosted annually, including the famous Bacon Festival in Kačarevo, which celebrates all things bacon with live music and delicious food.
Visit local restaurants, especially kafana's, to indulge in this rich culinary tradition's authentic tastes and aromas.
Legendary nightlife
Serbia is renowned for its legendary nightlife, boasting an array of bars, clubs, and music venues to suit all tastes.
Belgrade, the capital city, stands out as a party hotspot with dozens of clubs and bars open till the wee hours.
Don't miss out on the unique splavs, floating clubs that dot the banks of the Sava and Danube rivers, where visitors can party on the water with live music, DJs, and refreshing drinks.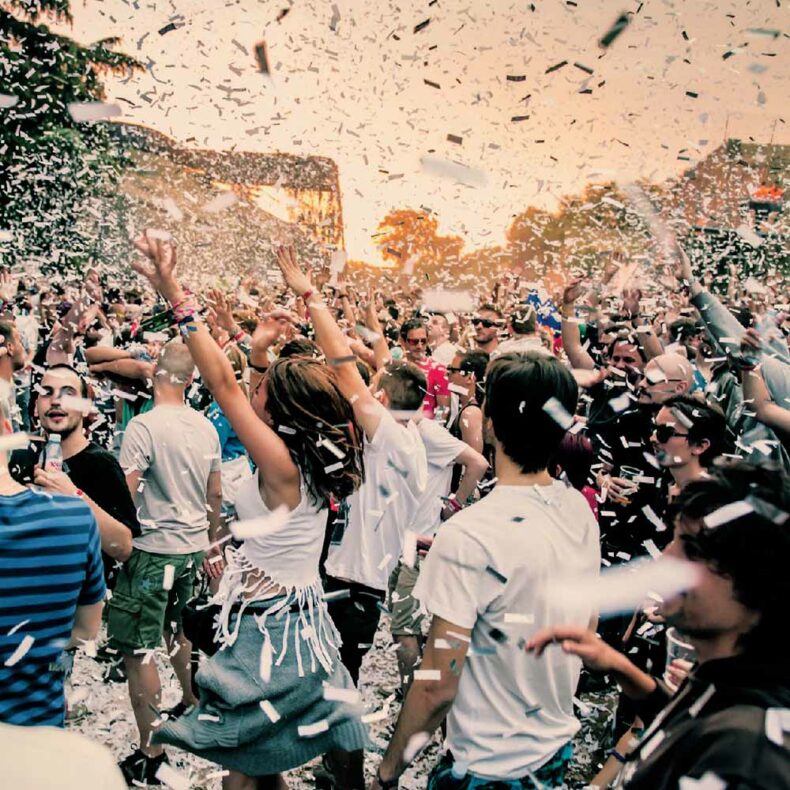 Serbia also hosts several music festivals that attract visitors from around the world.
The EXIT festival, held annually in Novi Sad, is a favourite among international and local music fans with its multiple stages and diverse lineup.
The Belgrade Beer Fest is another must-visit festival featuring various local and international beers.
And let's not forget the Lovefest festival, which attracts music lovers with its chill vibe and electronic beats.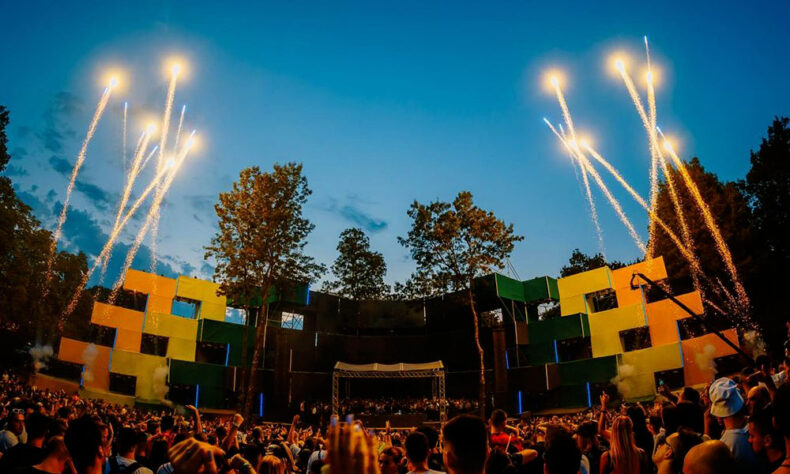 Rivers, lakes and relaxation
Rivers, lakes, and spa resorts here are perfect for relaxation. The Drina River offers rafting, kayaking, and swimming, with the Drinska Regata summer festival attracting thousands of visitors.
The Uvac River showcases crystal-clear waters and diverse wildlife. It is the place to see rare bird species (like the Griffon Vulture) and unique rock formations.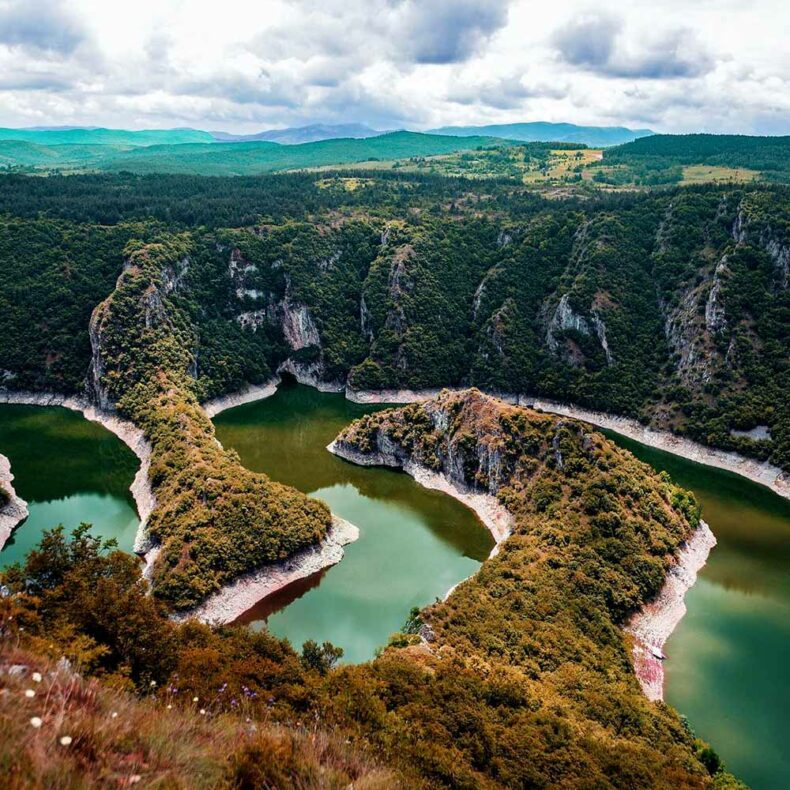 The Danube River is ideal for relaxation and exploration, with historic landmarks and towns to discover.
Visitors can enjoy stunning lakes like Vlasina and Perućac and spa treatments in Vrnjačka Banja.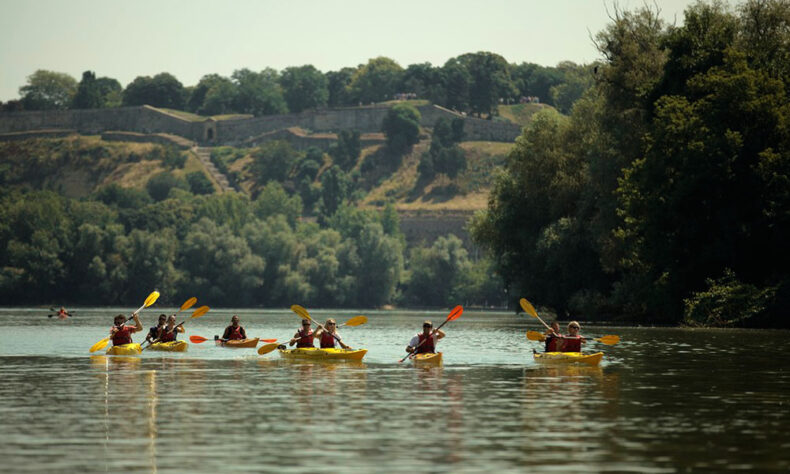 Escape city life and connect with nature in Serbia during high summer temperatures.
Unique fortresses
Serbia is home to many historic fortresses, each with a unique story and architectural style.
The Golubac Fortress, situated on the Danube River, dates back to the 14th century and has played an essential role in defending the country.
The Petrovaradin Fortress in Novi Sad is another mighty fortress with a rich history.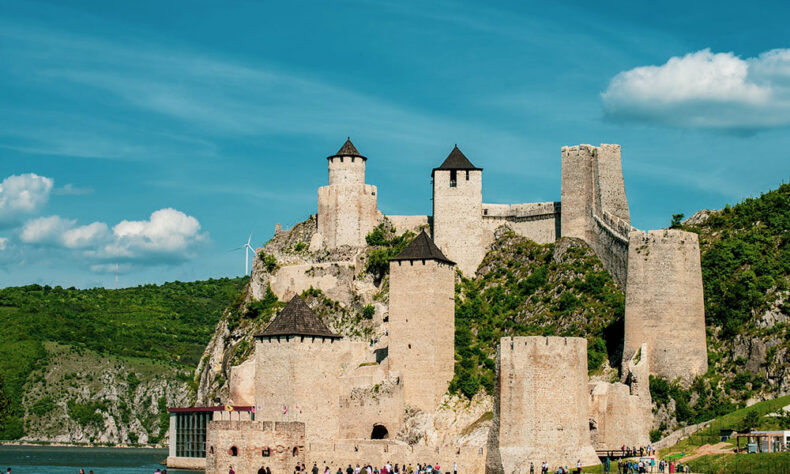 Other notable fortresses include the Smederevo Fortress, built in the 15th century, and the Kalemegdan Fortress in Belgrade, which has been the site of numerous battles throughout history.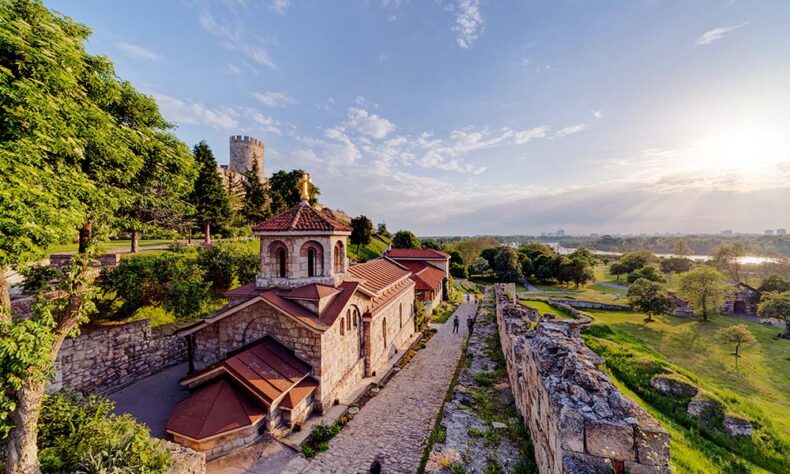 Visiting these fortresses provides a glimpse into Serbia's past and offers a chance to explore its architectural and cultural heritage.
Nature and natural parks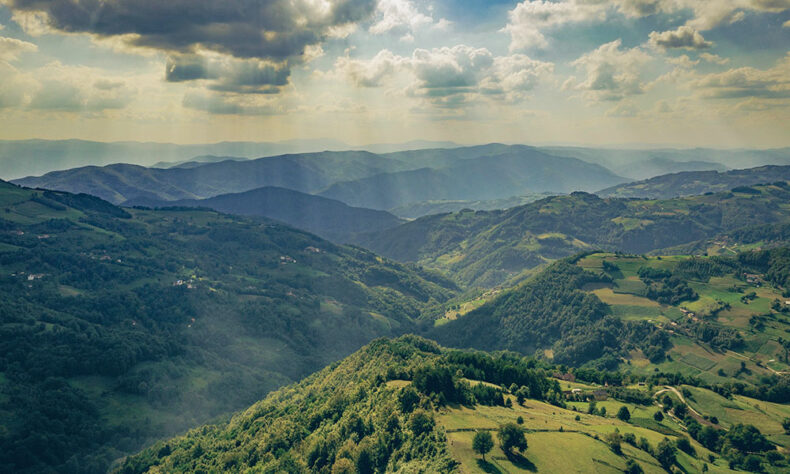 This country is blessed with abundant natural beauty, from soaring mountain ranges to dense forests and picturesque lakes. There are several national parks that are popular with nature lovers and outdoor enthusiasts.
Đerdap National Park, located in the eastern part of the country, is home to one of Europe's largest river gorges and a diverse range of flora and fauna.
Visitors can hike along the park's many trails, go rock climbing or fishing, or simply enjoy the stunning views.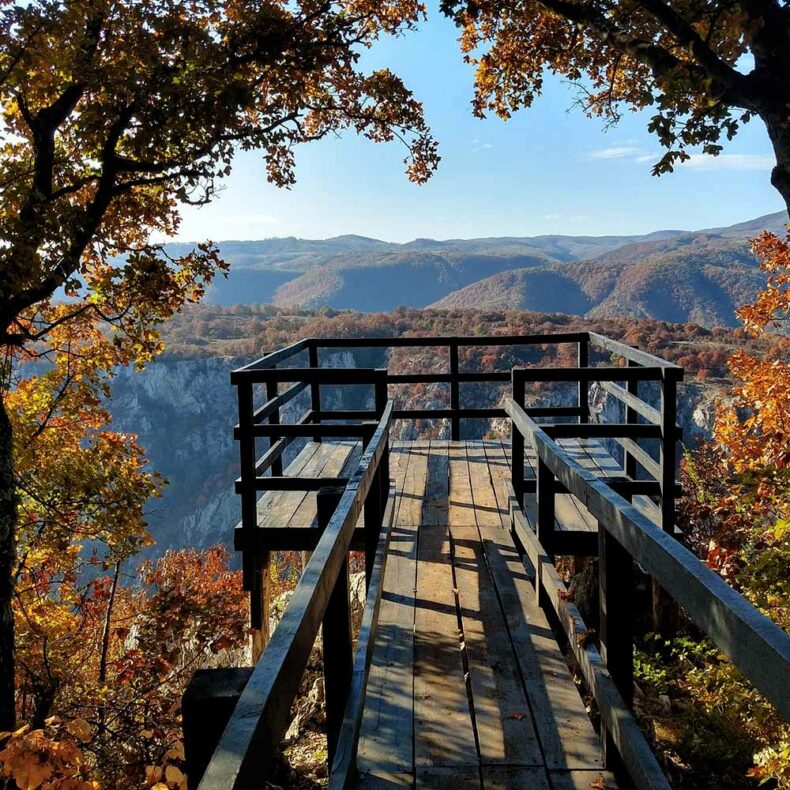 Tara National Park, situated in western Serbia, is known for its stunning landscapes, including deep canyons, dense forests, and crystal-clear lakes.
Visitors can go hiking, rafting, or simply enjoy the peace and tranquillity of the park's natural surroundings.
One of the most famous viewpoints looks at the little house in the middle of the river Drina.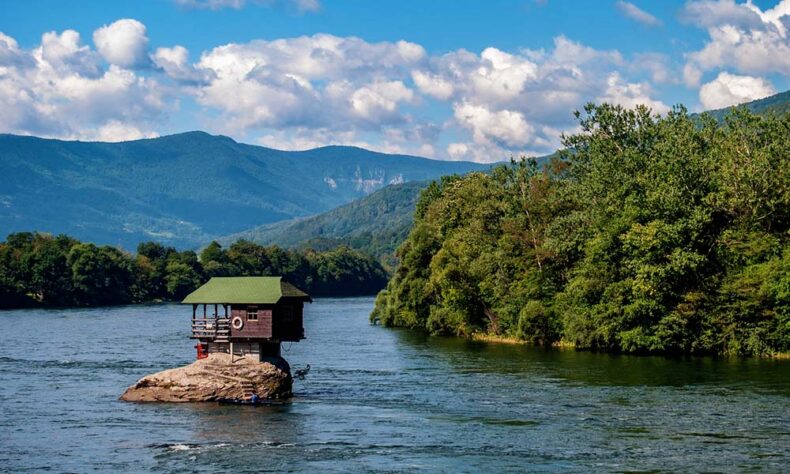 Magnificent monasteries
Serbia is home to many ancient and magnificent monasteries that are must-visit destinations for history and architecture enthusiasts.
One of the most famous is Studenica Monastery, a UNESCO World Heritage site. Built in the 12th century, it features stunning frescoes, medieval architecture, and a serene atmosphere.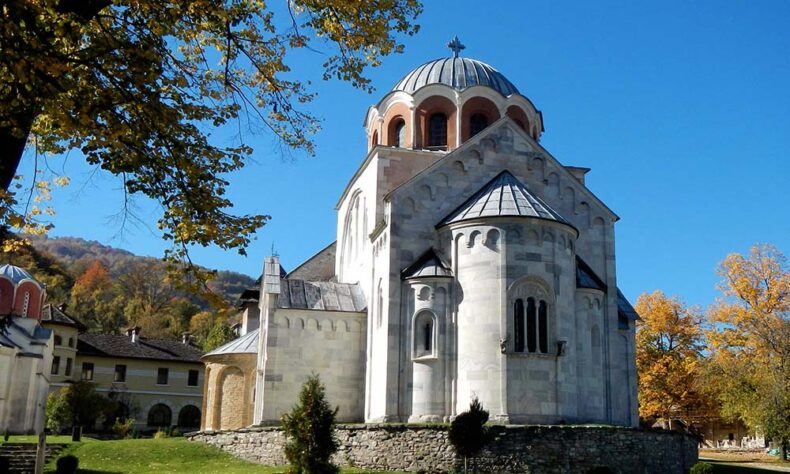 Another iconic monastery is Sopoćani, renowned for its 13th-century Gothic-style architecture.
Visitors can also explore the stunning Ravanica Monastery, known for its beautiful frescoes and ornate architecture, and the medieval Manasija Monastery, which possesses impressive fortifications and fascinating history.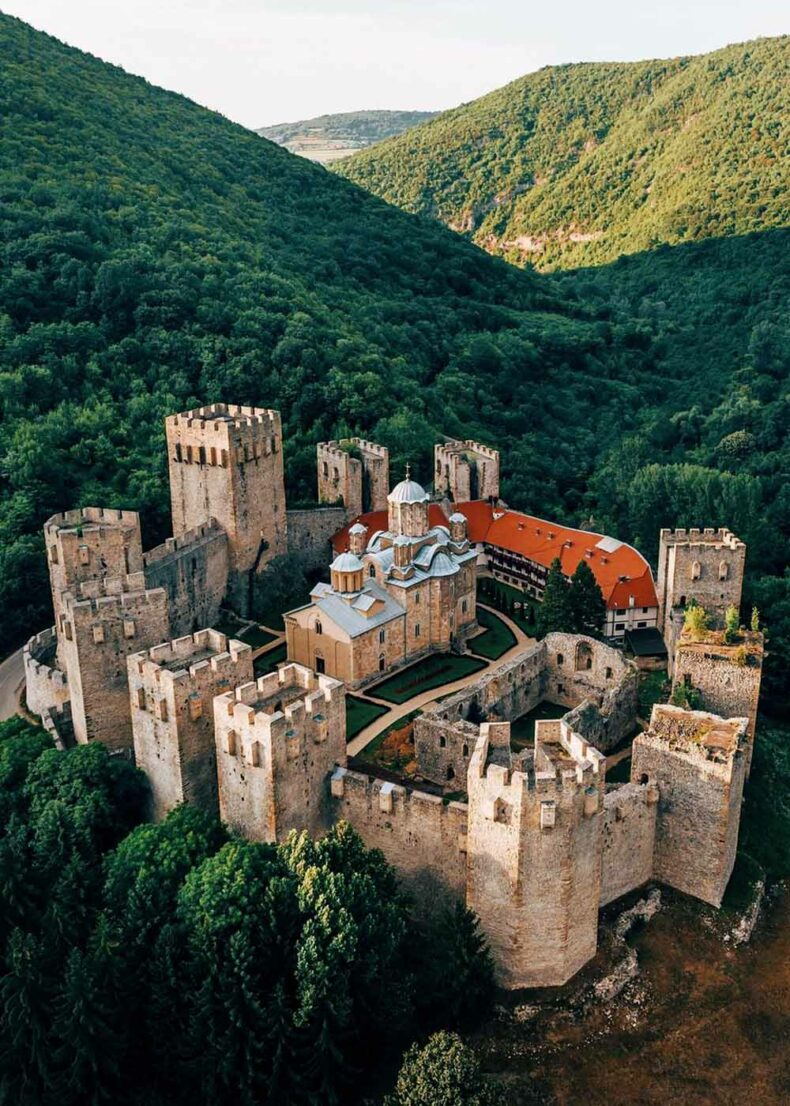 Whether you're interested in history, art, or spirituality, Serbia's monasteries offer a unique and unforgettable experience.
Natural and man-made wonders
One of the unique natural wonders is Đavolja varoš, or "Devil's Town," a geological formation in southern Serbia that consists of hundreds of towering rock formations that resemble spires, cones, and mushrooms. The site was even nominated to be one of the world's seven natural wonders.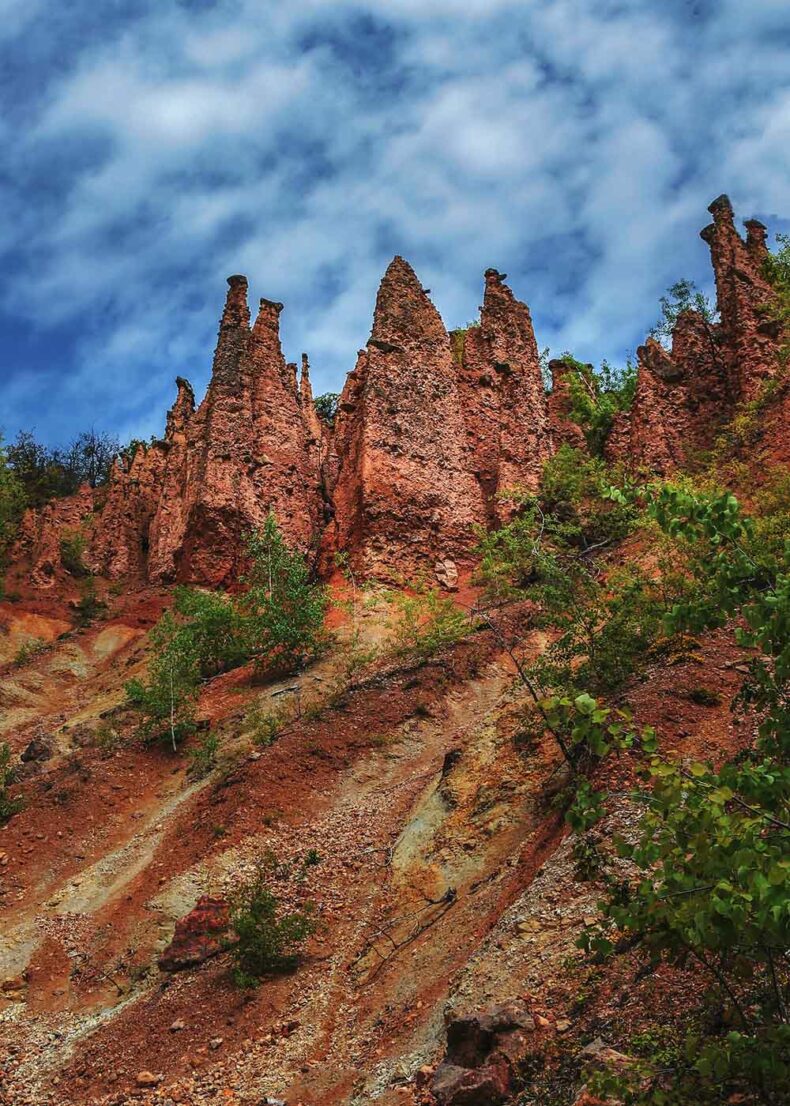 Šargan 8 railway, located in the west, is another remarkable landmark, consisting of a narrow-gauge railway that winds through the stunning mountain landscapes of the Šargan region. The railway is considered one of the most beautiful train rides, with breathtaking views of the surrounding countryside.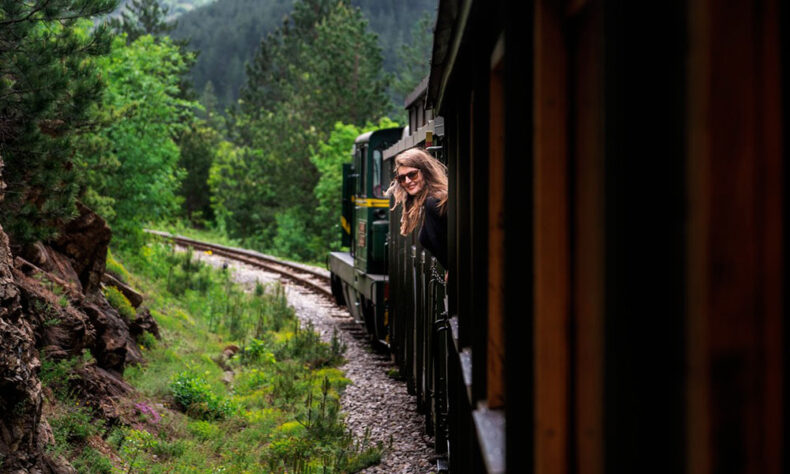 Resavska Cave, located in eastern Serbia, is yet another natural wonder not to be missed.
The cave consists of a network of tunnels and chambers, with stunning stalactites, stalagmites, and underground lakes that will leave visitors in awe.