Baku is known for its natural beauty and proximity to the Caspian Sea. With its beautiful coastline, the capital of Azerbaijan is the largest city on the shores of this sea and offers a unique blend of the East and West.
Vibrant and hospitable, Baku is like an ornate treasure box filled with charming historical sites, world-class art, the rich flavours of the Caucasus region, a wide selection of resorts, and astonishing natural wonders.
Not sure what to do there? Here are some suggestions for a trip to Baku.
Enjoy sunbathing and swimming

Azerbaijan is famous for its sandy urban beaches and resorts as well as those in smaller resort towns outside the capital.
Shikhov Beach, the nearest beach to central Baku, has several private beach sections next to a free public beach.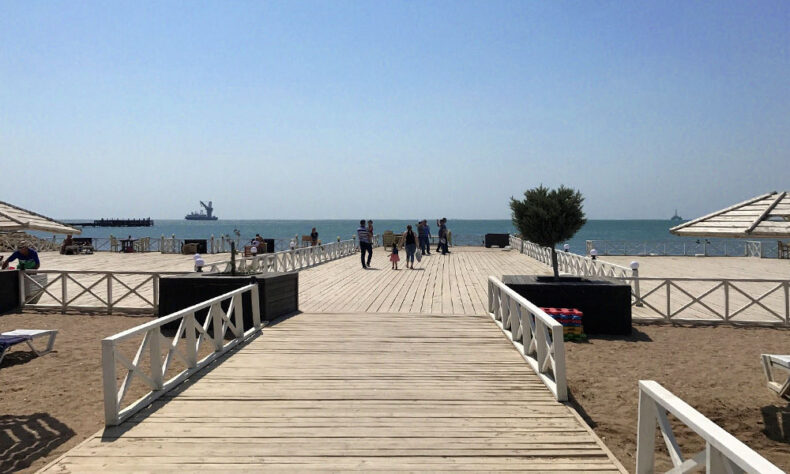 If you're looking for a lazy, leisurely holiday with lots of swimming and sunshine, explore the beach hotels and leisure resorts in that area. It's quite pleasant to settle down in an isolated 'heaven within a city' – a perfect place for retreat and recreation.
Take an evening stroll
Known as the pearl of the Caspian Sea, Baku is a coastal trade centre that's open to all winds and cultures.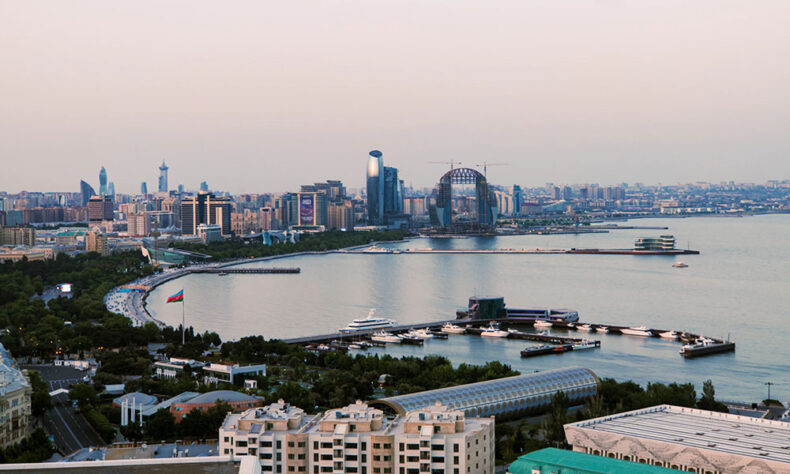 This capital is also tailor-made for walks. On four-kilometre-long Baku Boulevard, a century-old seafront promenade, the breeze from the Bay of Baku Bay greets urban flaneurs, joggers, cyclists, electric-scooter fans, and people simply out for a short stroll.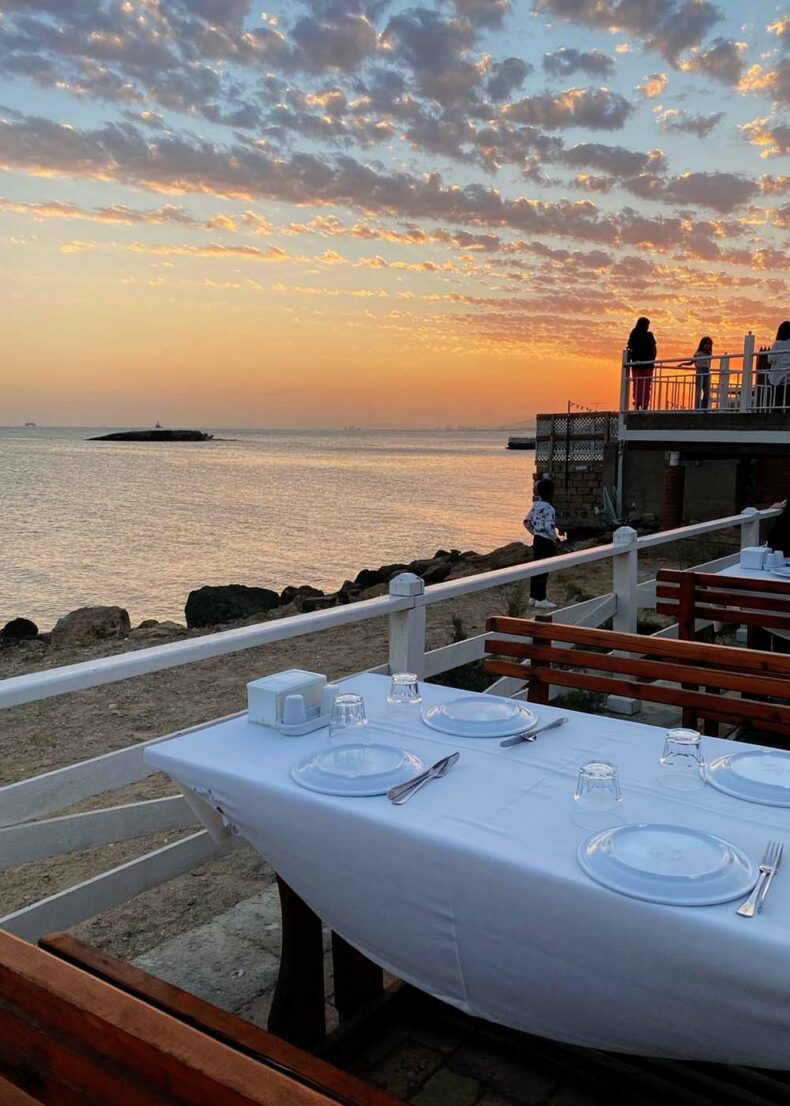 There are plenty of pit stops, benches, cafés, and traditional tea houses along the promenade as well as picture-postcard views of the cityscape. Plus, there's also Little Venice – a chain of waterways with bridges amid lush green surroundings.
How about a romantic boat ride along the canals?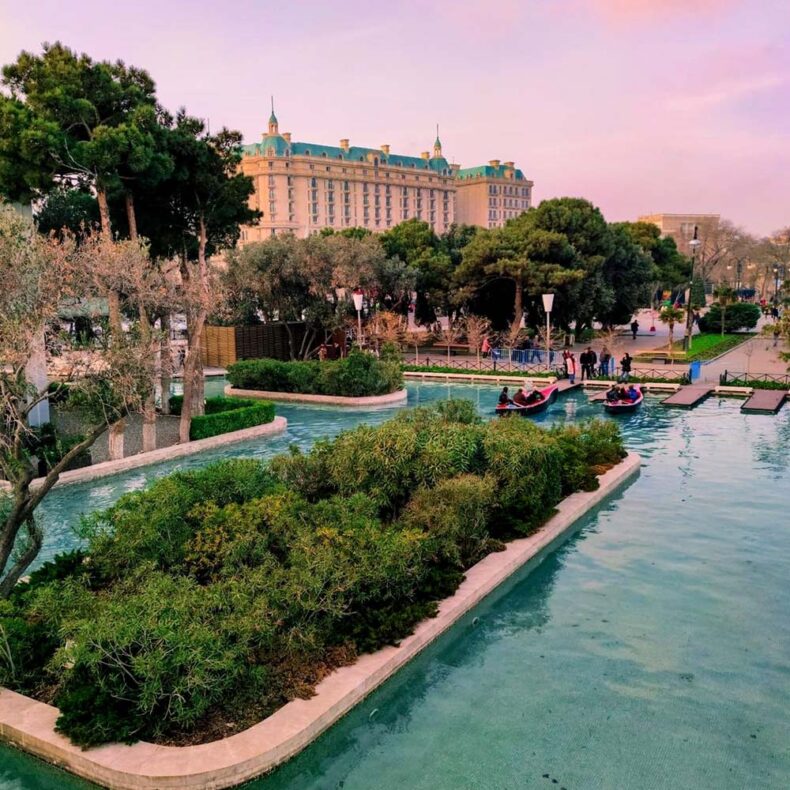 Taste Caucasian flavours
While in Baku, consider taking an inspiring food tour or cooking class.
A visit to Yashil Bazaar, one of the largest food markets in the region, is also a must. Translating to 'Green Market', this vibrant, colourful bazaar is a quintessence of fresh local flavours and aromas.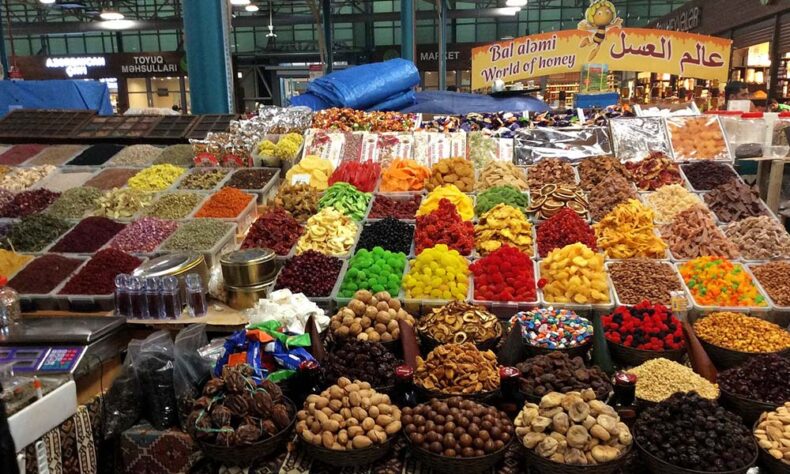 Vendors gladly invite visitors to try their goods, so there's no chance of leaving the place with an empty stomach.
The market offers organic fruits and veggies, fresh herbs, fragrant spices, and also a few more exotic products, including black caviar. Traditional sweets such as lokum and baklava are delicious souvenirs to bring home.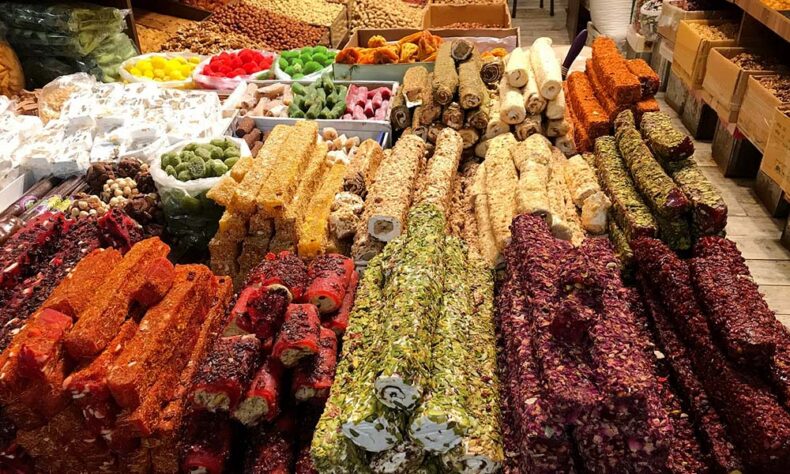 Yashil Bazaar is a place to merge with authentic local life. It's also beloved by restaurant chefs. Here they buy the best saffron, which is the key spice in plov, the iconic rice dish of Azerbaijani cuisine.
Appreciate visionary architecture
In Baku, history and modernity coexist in dynamic contrast. An architectural trademark of contemporary Baku is the Heydar Aliyev Centre, the brainchild of Zaha Hadid, one of the most recognisable architects of the 21st century.
Inaugurated in 2012, not a single straight line appears in its blindingly white wave-like design. Its massive curved volume rises up from the ground towards the sky and then flows down to earth again, merging with the landscape. The venue houses an auditorium, gallery hall, and museum.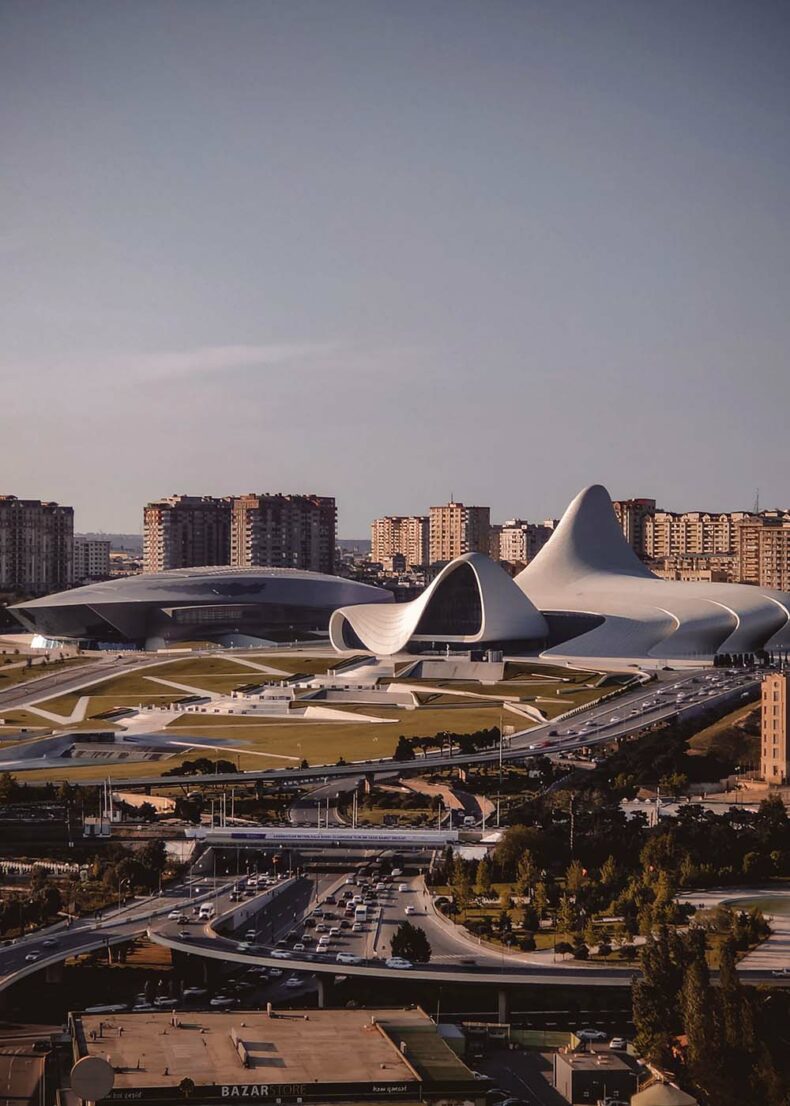 Another iconic structure, the Flame Towers, marks Baku's vertical silhouette and contrasts with its ancient buildings. The three skyscrapers made of blue glass are a reference to Azerbaijan's nickname, 'The Land of Fire'.
Impressive up close as well as from a distance, the flame-shaped towers are entirely covered with LED screens that display the movements of fire and water and, at night, the colours of the national flag.
Discover the culture of ornate carpets
The art of carpet weaving in Azerbaijan dates back almost 5000 years. This local UNESCO-listed tradition has been handed down from generation to generation.
Men usually shear sheep in spring and autumn, while women use the wool to weave multi-coloured carpets in the winter.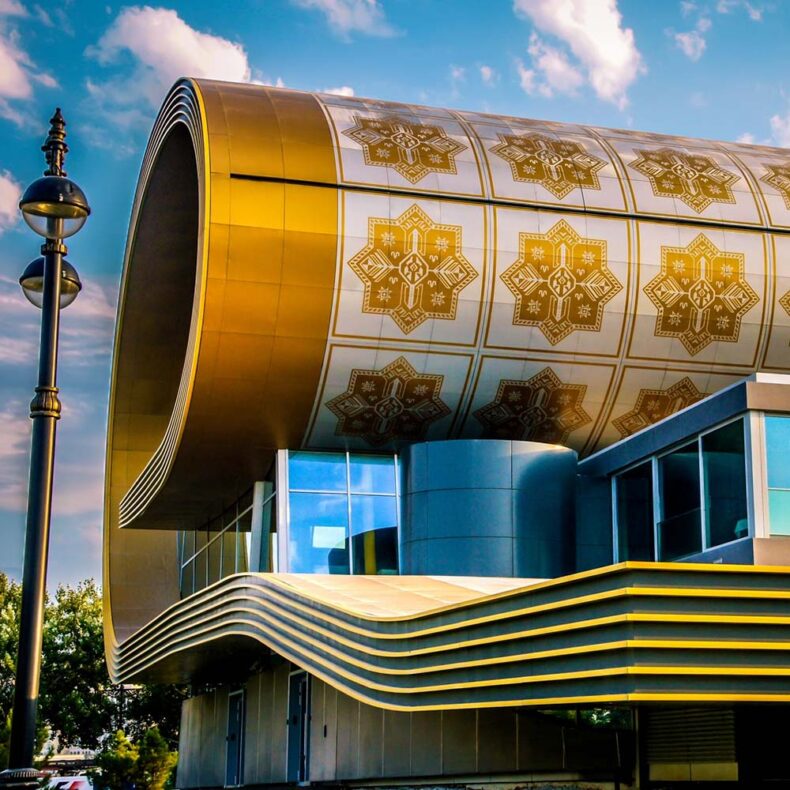 Each of the country's seven regional schools of carpet weaving has its own distinctive patterns and colours, which are presented in detail at the Azerbaijan National Carpet Museum. Even the museum's building on Baku Boulevard looks like a rolled-up carpet.
This, one of the largest collections of carpets in the world, includes many different types of this precious national symbol dating from the 17th century to the present day.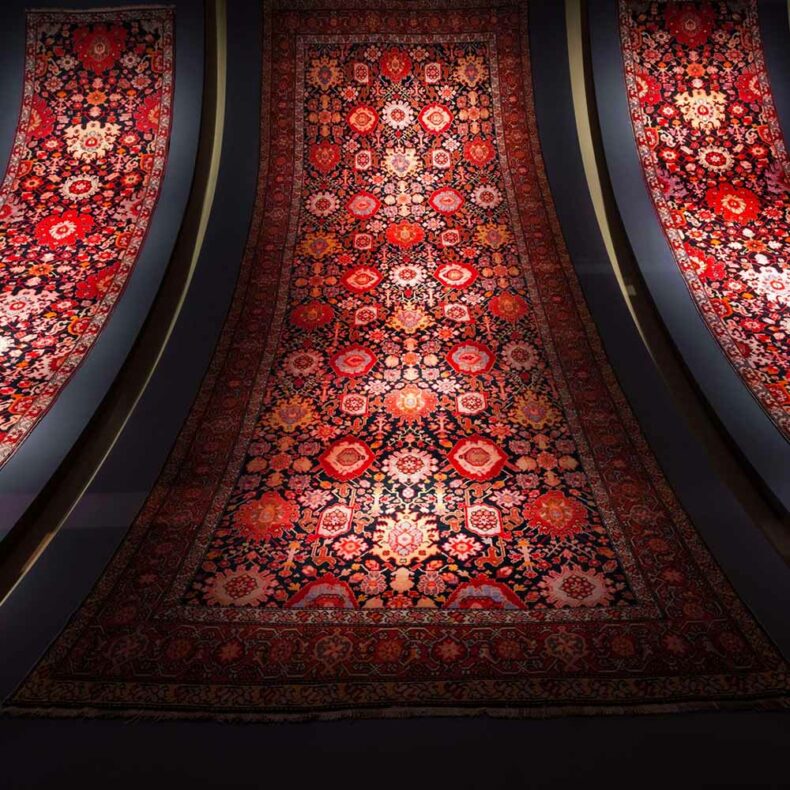 Azerbaijani carpets remain among the most in-demand design pieces. Many boutiques in the city sell unique carpets and rugs of modern design as well as antique carpets.
Zig-zag through the ancient streets
Icherisheher, or the Old City of Baku, is listed as a UNESCO World Heritage Site and is full of ancient cobblestone streets, narrow alleyways, and old mansions surrounded by 12th-century fortification walls.
Here, medieval character meets the finest examples of Oriental architecture. The meticulously restored 15th-century Shirvanshahs' Palace has a majestic view from its terrace. The palatial complex delights visitors with opulent architecture and includes a mosque and the remains of a bath house.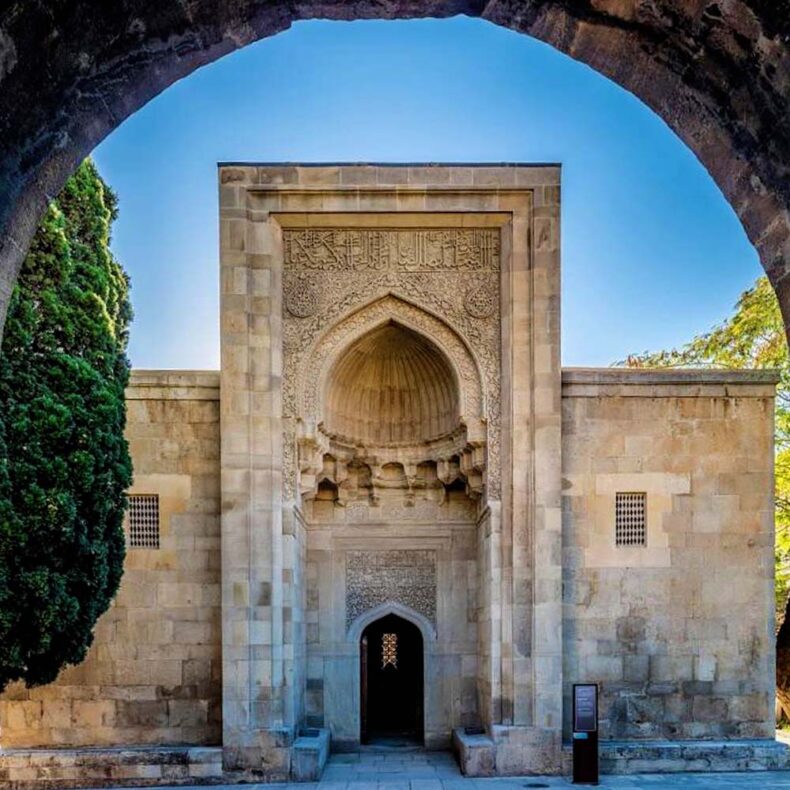 Another iconic structure, the cylindrical Maiden Tower, is entwined with legends. One of them tells of a virgin with fiery-red hair that saved the local population from slavery.
The top of the tower offers exceptional views, especially at sunset.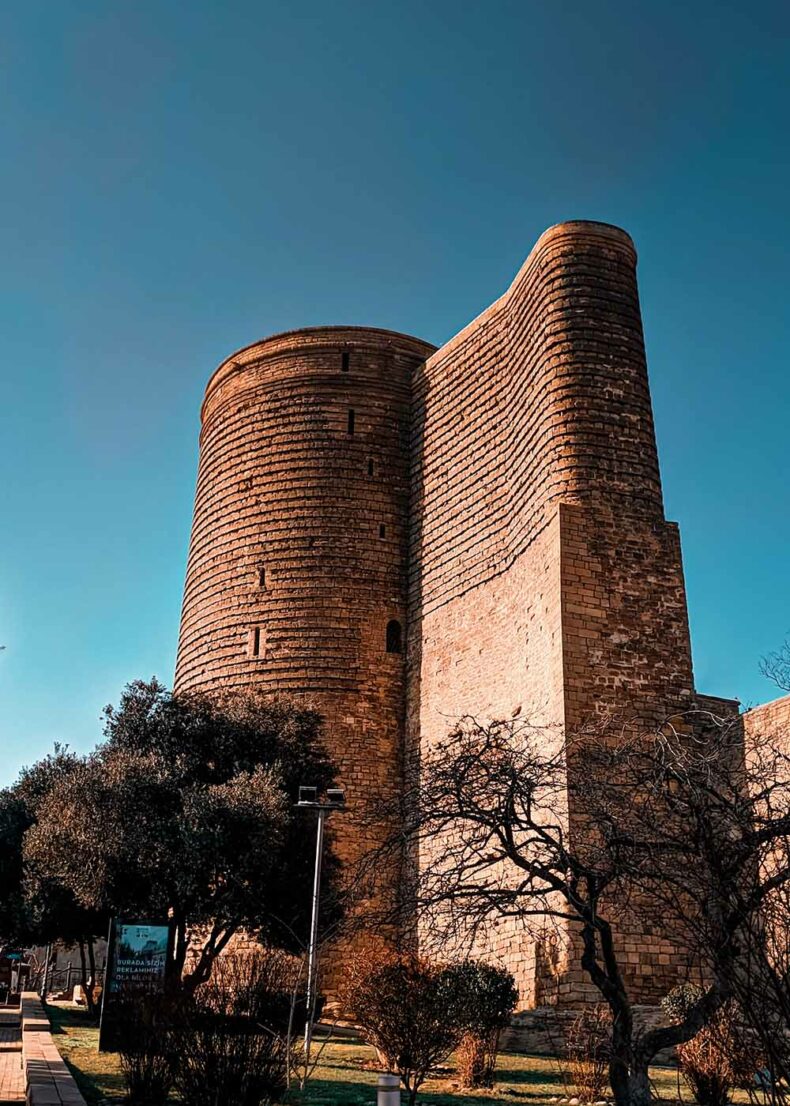 The Old Town also has a variety of independent galleries to explore and rooftop bars and pleasant cafés that are impossible to resist.
Collect artistic impressions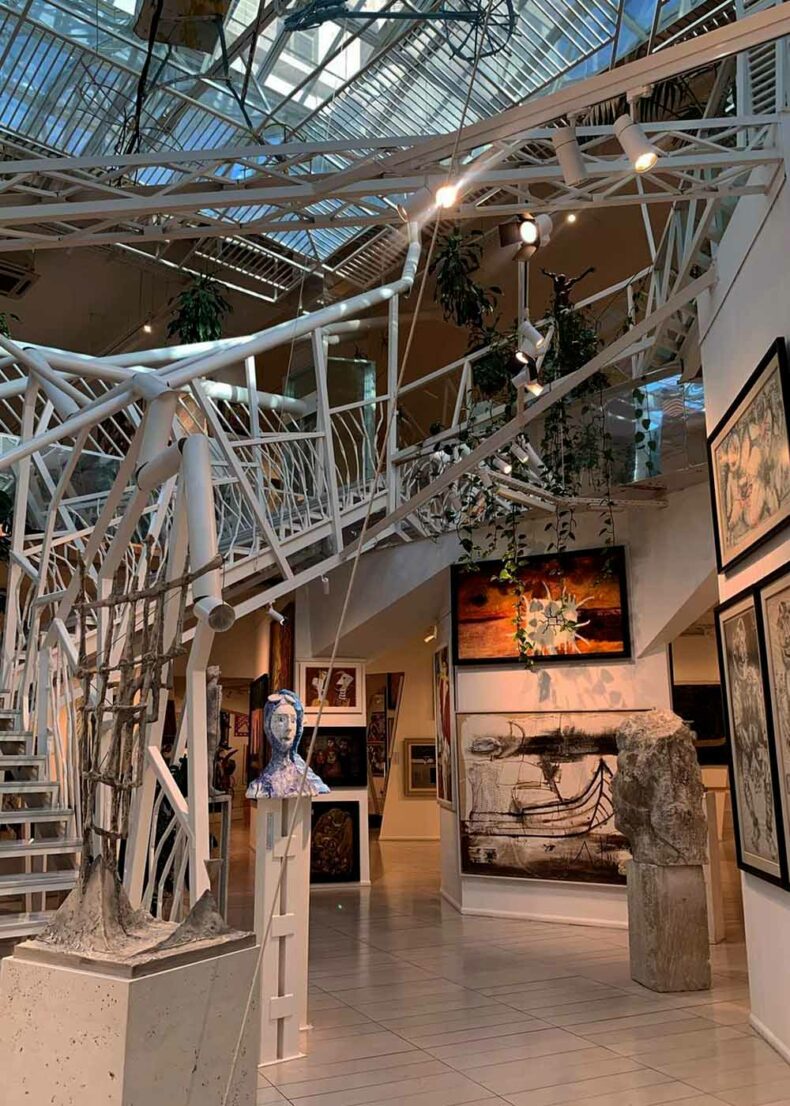 As a cultural hot spot of the Caucasus region, Baku offers a gripping modern art scene with plenty of art galleries scattered across the city.
The Museum of Modern Art treats visitors to original paintings by Dalí, Chagall, and Picasso as well as the best selection of Azerbaijani avantgarde art from the mid-20th century to the present day.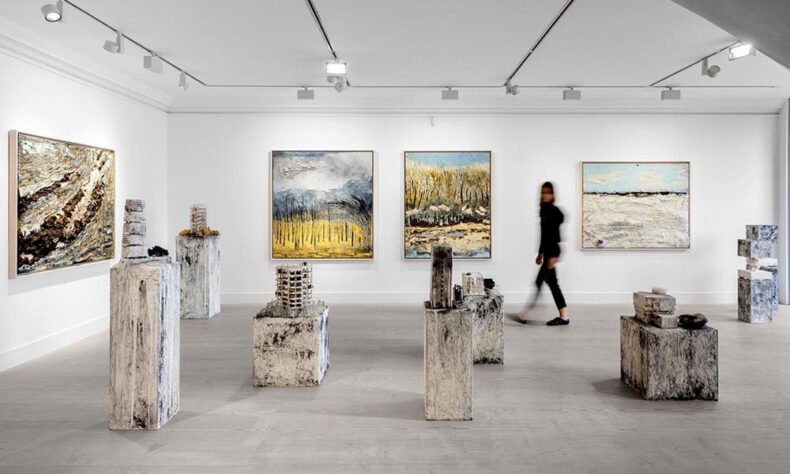 The Yarat Contemporary Art Centre nestled in a converted naval building intrigues visitors with thought-provoking contemporary installations and multimedia works.
The Yeni Gallery shines the spotlight on emerging artists and unites a variety of media under one roof, from photography to music.
And there are plenty of other, smaller independent galleries to discover across the Old Town as well.
Head to the mud volcanoes and fire hills
For a memorable away-from-the-city experience, head to Gobustan National Park about 64 kilometres from the centre of Baku.
It displays more than 6000 impressive prehistoric stone carvings depicting battles, ritual dances, animals, and nature, and it makes for a great day trip. The park also features unique bubbling mud volcanoes.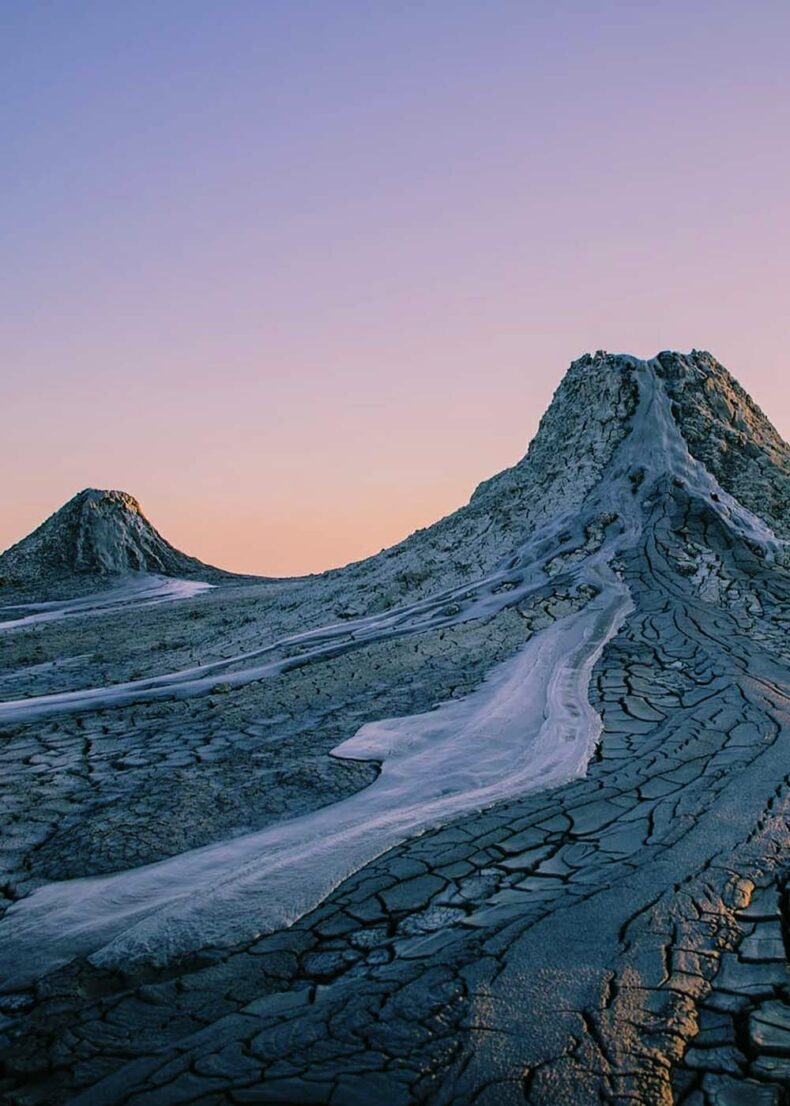 Azerbaijan is home to the world's greatest concentration of these geological wonders – there are about 400 of them across the country. Some of them also leak gas, producing small flames.
It is believed that these volcanoes played a significant role in the birth of the Zoroastrian religion.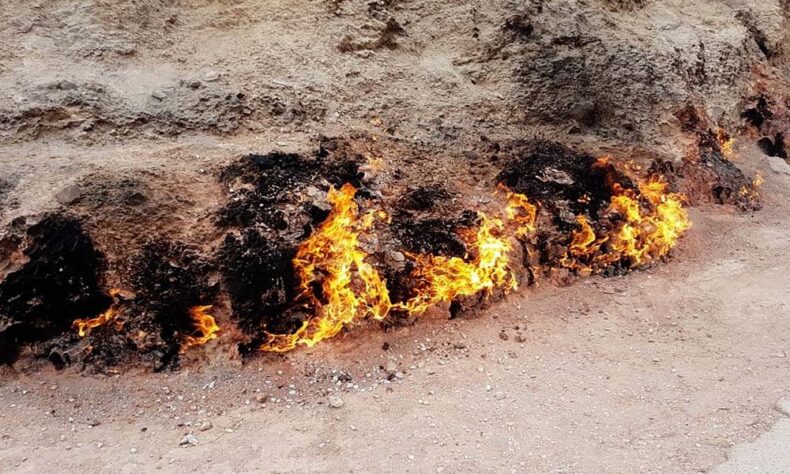 For unbelievable photos of the biggest natural gas fire, head to the outskirts of Baku. Yanar Dag, meaning 'burning mountain', is a continuously burning ten-metre-long wall of fire along the edge of a sandstone hill.
Text by Olga Dolina