Germany is a country that has it all. From fascinating history and rich culture to stunning scenery and delicious cuisine, all types of travellers will find something to love on a trip here.
Whether you're after a modern city break, a romantic escape, or outdoor adventure, Germany has something that fits the bill.
And the best part? You can easily explore and experience some of the country's most charming cities in as little as a weekend.
Berlin: the capital full of surprises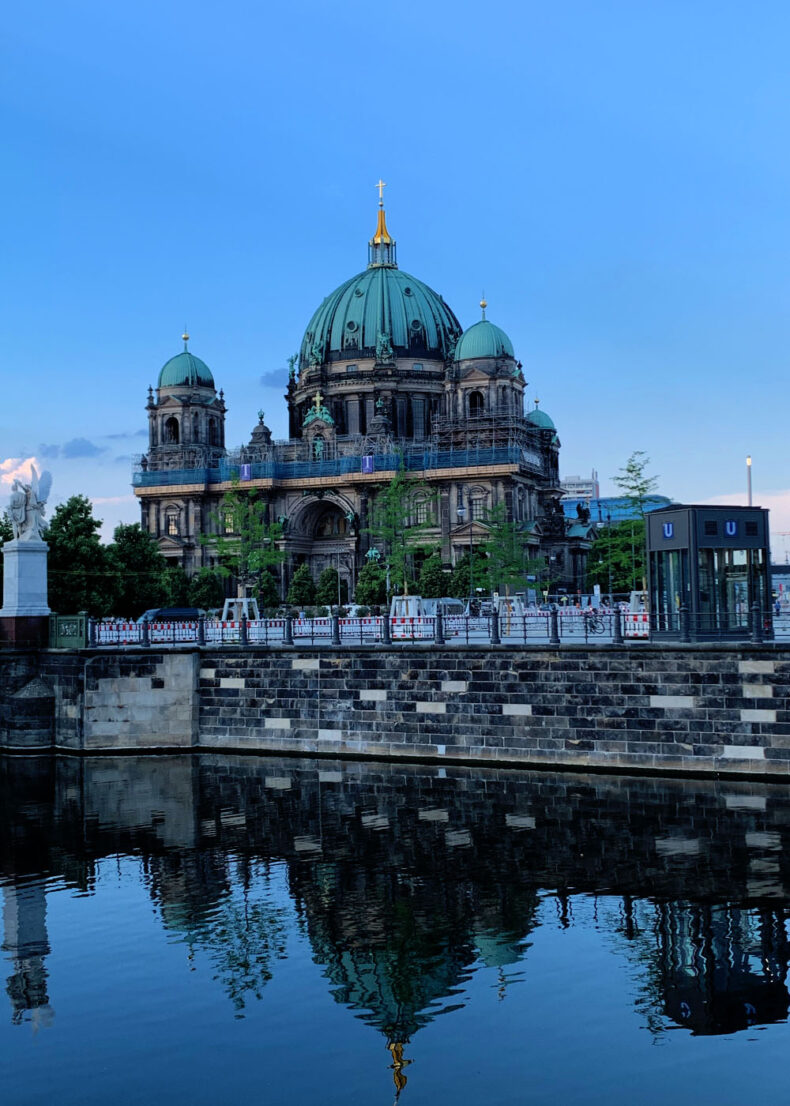 Berlin is a city that defies expectations. As Germany's capital, it rivals other European metropolises with its rich history, diverse culture, and lively vibe.
A weekend here exposes you to the contrasts of this fascinating city: from the vibrant street art and activism to the elegant galleries, cutting-edge architecture, and global cuisine.
Lovers of art, culture, and nightlife – Berlin is for you!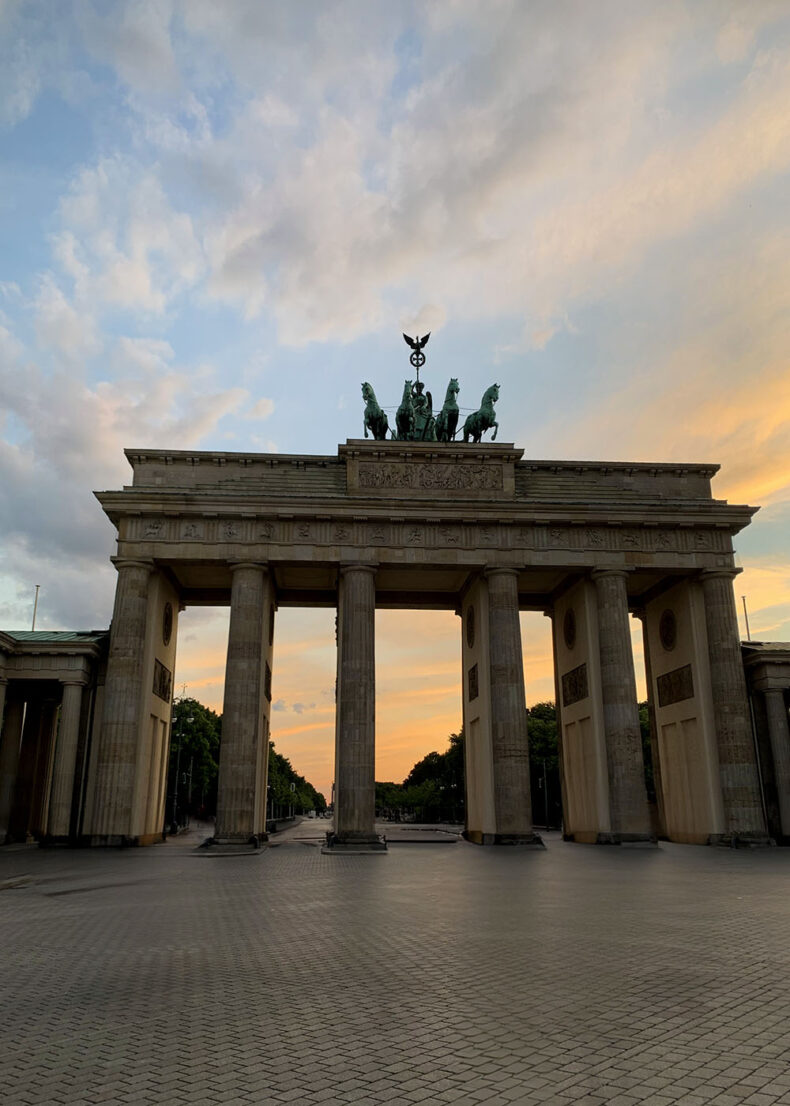 Start your weekend by taking in some of the main sights, such as the iconic Brandenburg Gate, where crowds of revellers danced when the Berlin Wall fell.
Then there's the East Side Gallery, a former stretch of the wall now serving as a canvas for colourful street art murals. And, of course, the sombre yet powerful Holocaust Memorial.
All are worth a visit to begin to understand the character of Berlin.
To jam in some more culture, the Pergamon Museum offers an expansive collection of ancient treasures and artefacts from Babylon, Greece, Rome, and everywhere in between.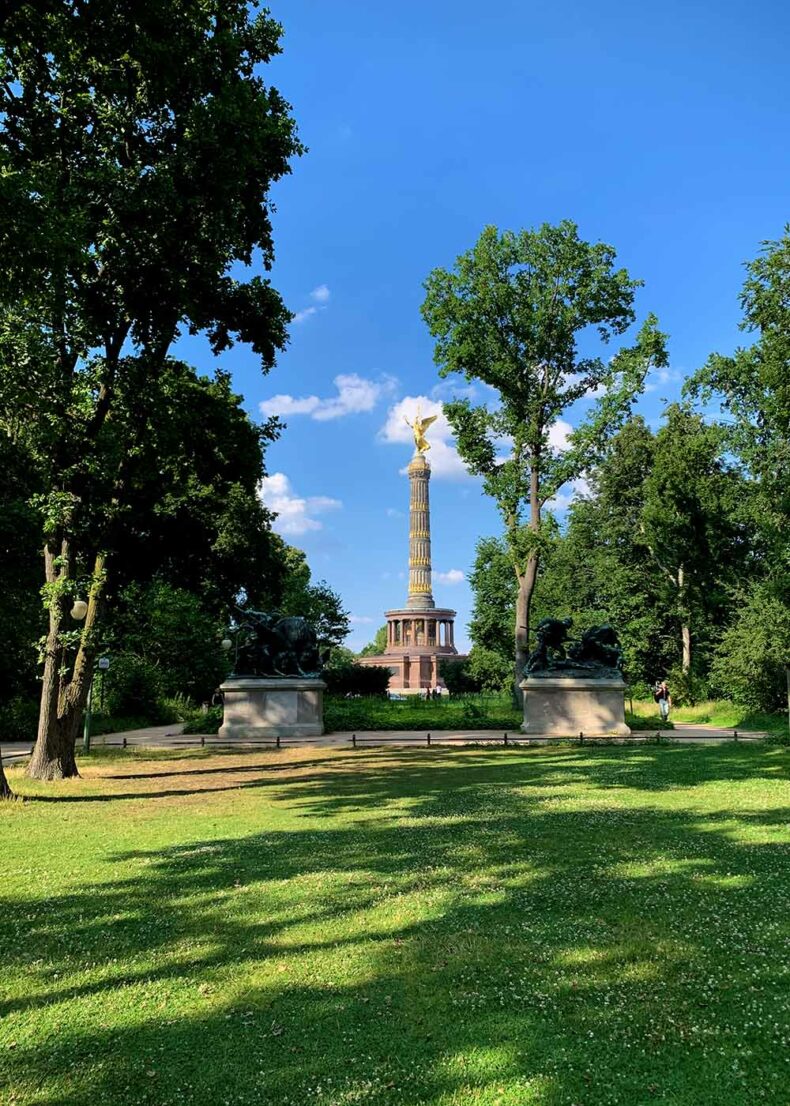 Berliners enjoy a laid-back way of life, with leafy parks scattered throughout the city providing welcome respite from the gritty streets.
For the best of the best, Tiergarten is home to a labyrinth of forests, fields, lakes, statues, and plenty of secret corners.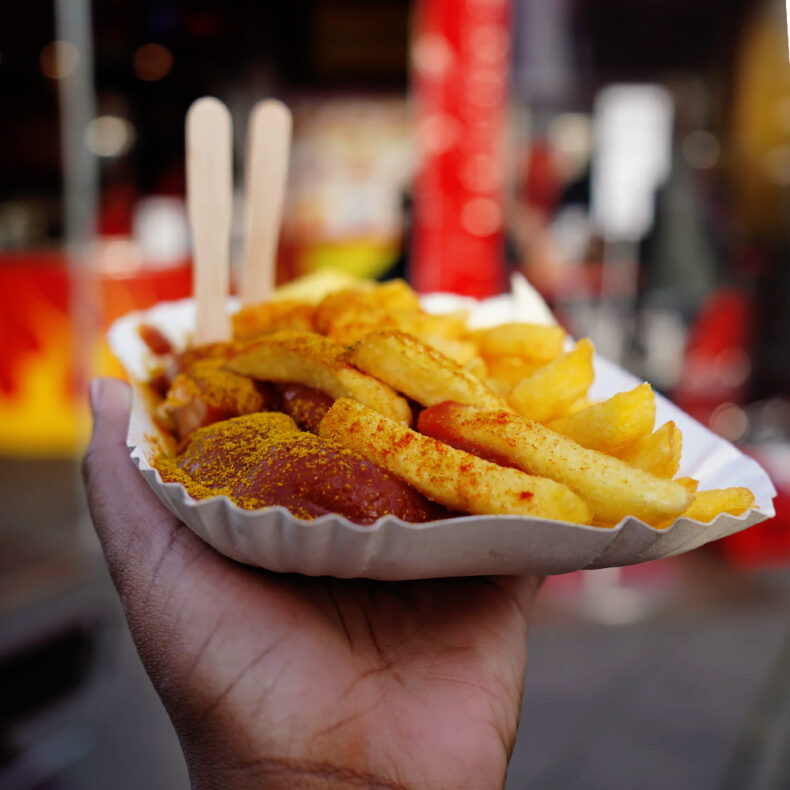 Then, to gear up for a taste of Berlin's famous nightlife, start off your night with one of the local dishes: Currywurst sausage with fries, a Döner Kebab, or the classic Schnitzel.
You'll be well set up for a night of dancing and return home a happy traveller.
Hamburg: one of world's great maritime cities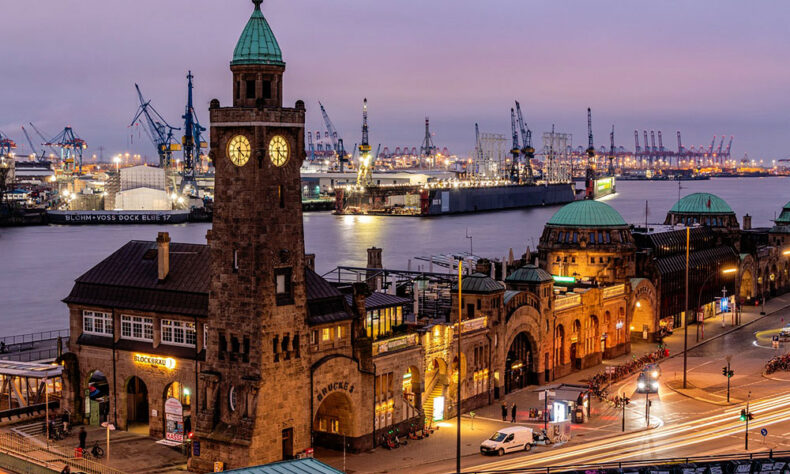 Hamburg is Germany's second-largest city, sitting pretty on the Elbe River in northern Germany. It's the country's largest port, with a rich maritime history as a former Hanseatic trading hub.
Today, the city is modern, forward-thinking, and fun, with great entertainment areas, water activities, and other attractions.
As a weekend getaway destination, this underrated gem offers a perfect taste of culture, architecture, history, and, above all, a quality of life that will have you pondering whether to up and move here.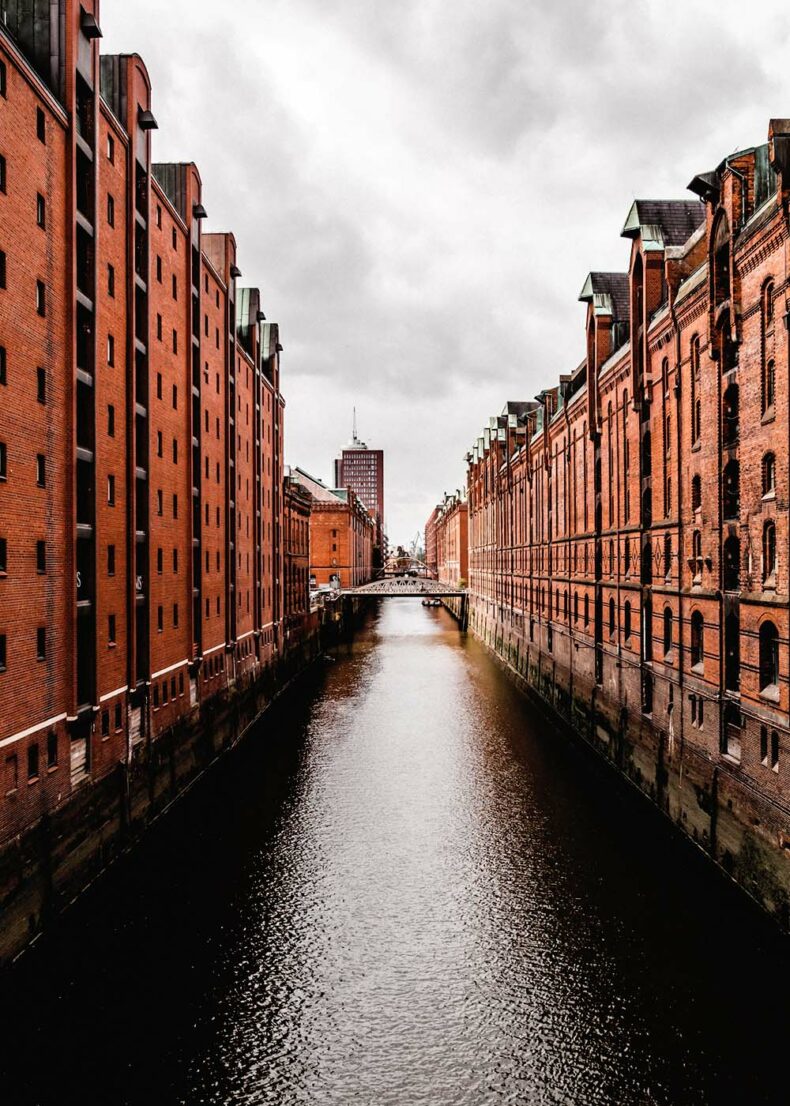 To start off any weekend trip to Hamburg, the city's connection to the sea is worth exploring.
Walk around and you'll eventually end up at the Hamburg Harbour, where two museum ships, the Rickmer Rickmers and the Cap San Diego, are moored, both offering a taste of Hamburg's heritage.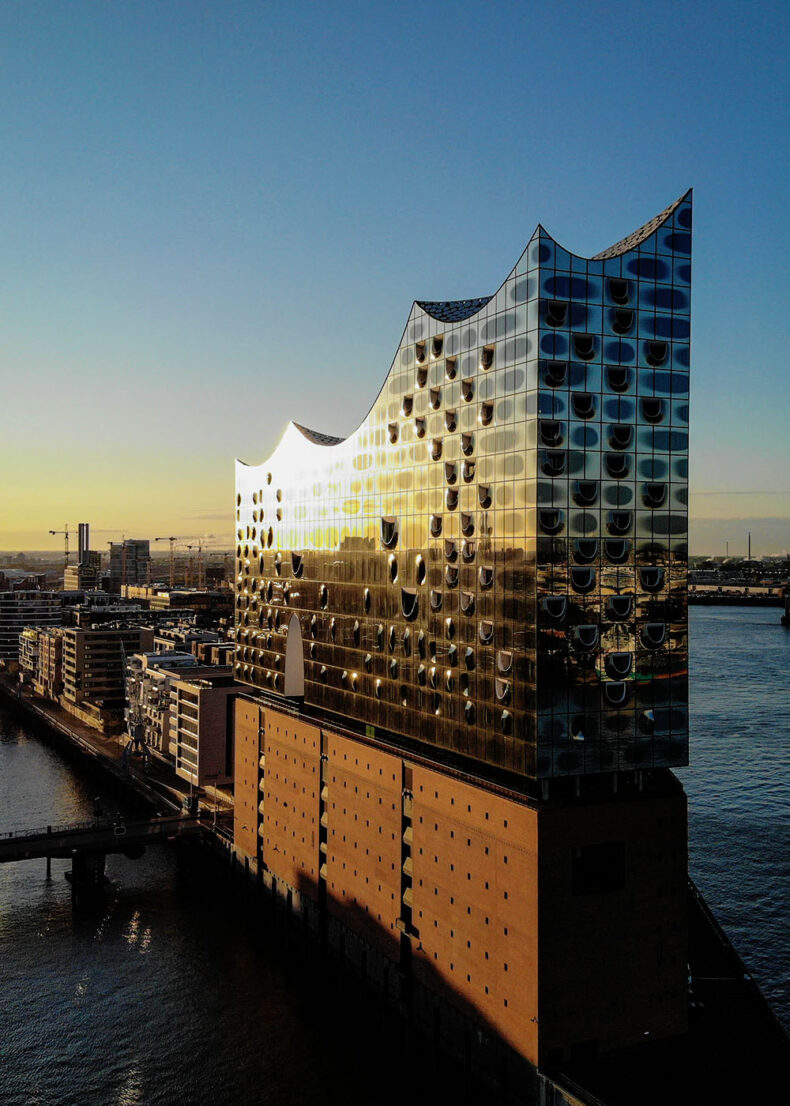 Nearby is Speicherstadt, the historic warehouse district with neo-Gothic red-brick buildings and canals, while to the west is the Elbphilharmonie, the city's iconic concert hall, where you can enjoy live music as well as panoramic views.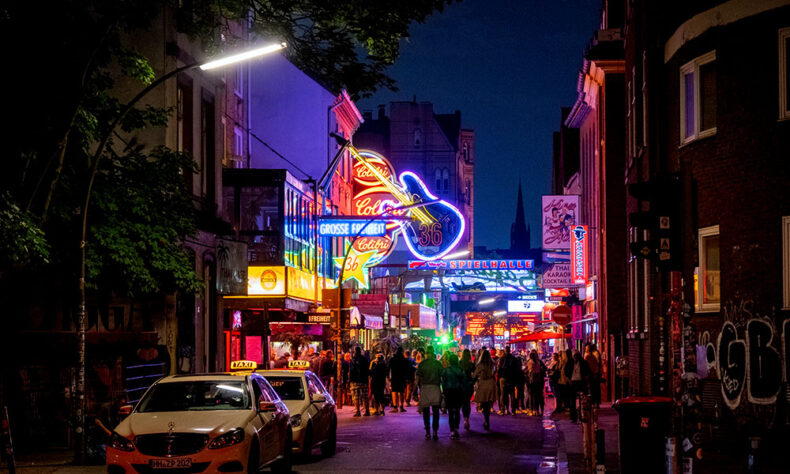 For nightlife and entertainment, the Reeperbahn in the alternative St. Pauli neighbourhood is the best destination in Hamburg.
And come Sunday morning, pay a visit to Hamburg's famous fish market, where vendors sell their catch and visitors flock for the brilliant atmosphere with early-morning dancing, drinking, and live music.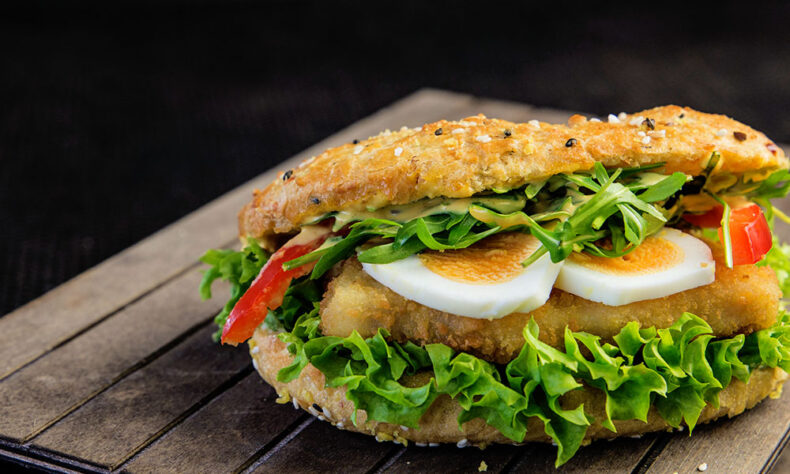 Don't skip trying the local specialties, such as Fischbrötchen (fish sandwich) and Aalsuppe (eel soup).
Finally, end your trip with a visit to Miniatur Wunderland, the world's largest model railway.
Dusseldorf: from shopping to futuristic design
Düsseldorf is a city of contrasts: a serious and modern business hub by day, a fun and lively party spot by night.
It's a city where historical buildings stand next to futuristic designs, and where art and culture flourish alongside fashion and shopping.
Düsseldorf offers a lot for a weekend getaway, and best of all, it doesn't have the crowds of other tourist destinations.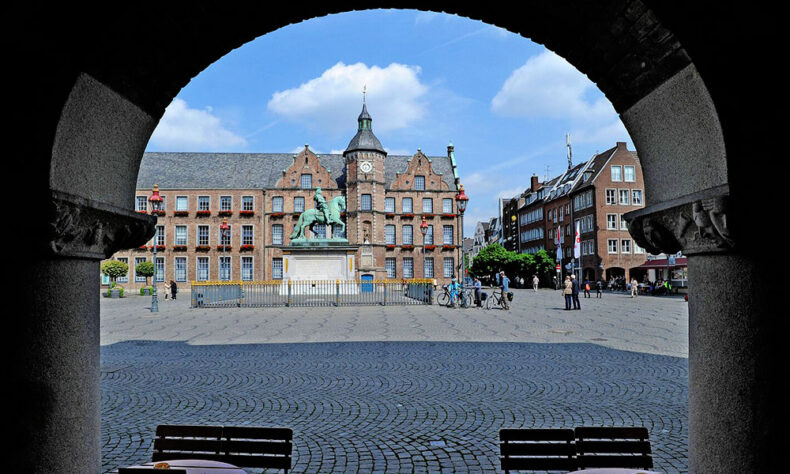 For starters, head to Altstadt, Düsseldorf's historical centre along the river.
Here you can soak up the historical vibes while admiring the city's most famous landmarks, such as the Rathaus, the Schlossturm, and the St. Lambertus Church.
Boat cruises along the river also let you admire the city's architecture from the water.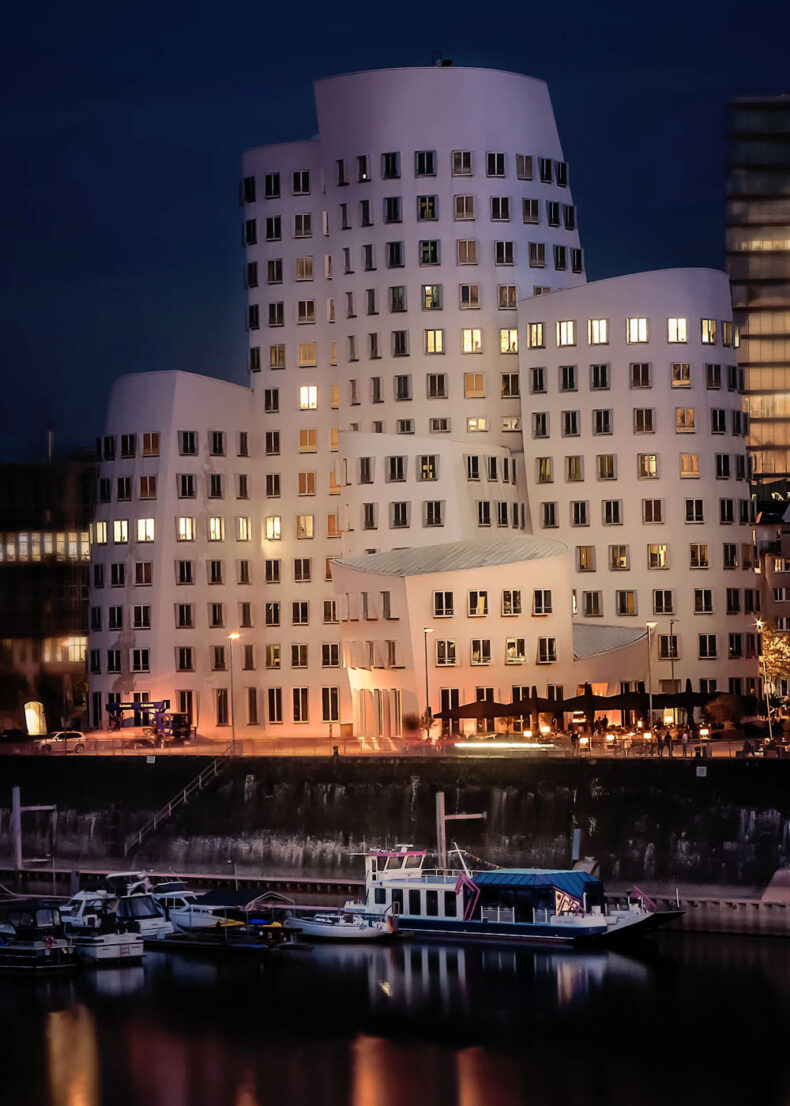 Nowhere offers a better taste of this city's futuristic architecture than the harbour-turned-creative-district of MedienHafen.
Here, gleaming modern buildings such as the Gehry Towers, the Roggendorf House, and the Rhine Tower dazzle with their impressive designs.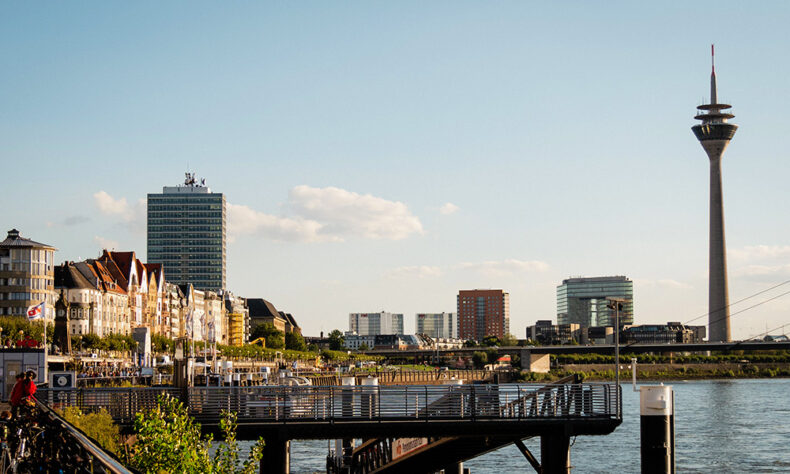 For some world-class shopping, spend a morning browsing the stalls at the Carlsplatz Market before moving over to Königsallee in the afternoon, which is one of Europe's finest shopping streets and is filled with luxury brands and local boutiques.
Before flying home, don't miss out on sampling Altbier, a local dark beer brewed in the city and the perfect accompaniment to a plate of Rheinischer Sauerbraten (marinated beef, pork, or venison roast) or Grünkohlessen (a traditional winter dish of potatoes, bacon, sausage, and kale).
Munich: Germany's lifestyle capital
The label 'a mix of old and new' gets thrown around a lot, but nowhere does that label suit more so than in Munich, the capital of the famed region of Bavaria.
This is a city with a long and interesting history. It's also a city known for its green parks, fascinating museums, elegant palaces, and, above all, a fierce dedication to good beer like nowhere else.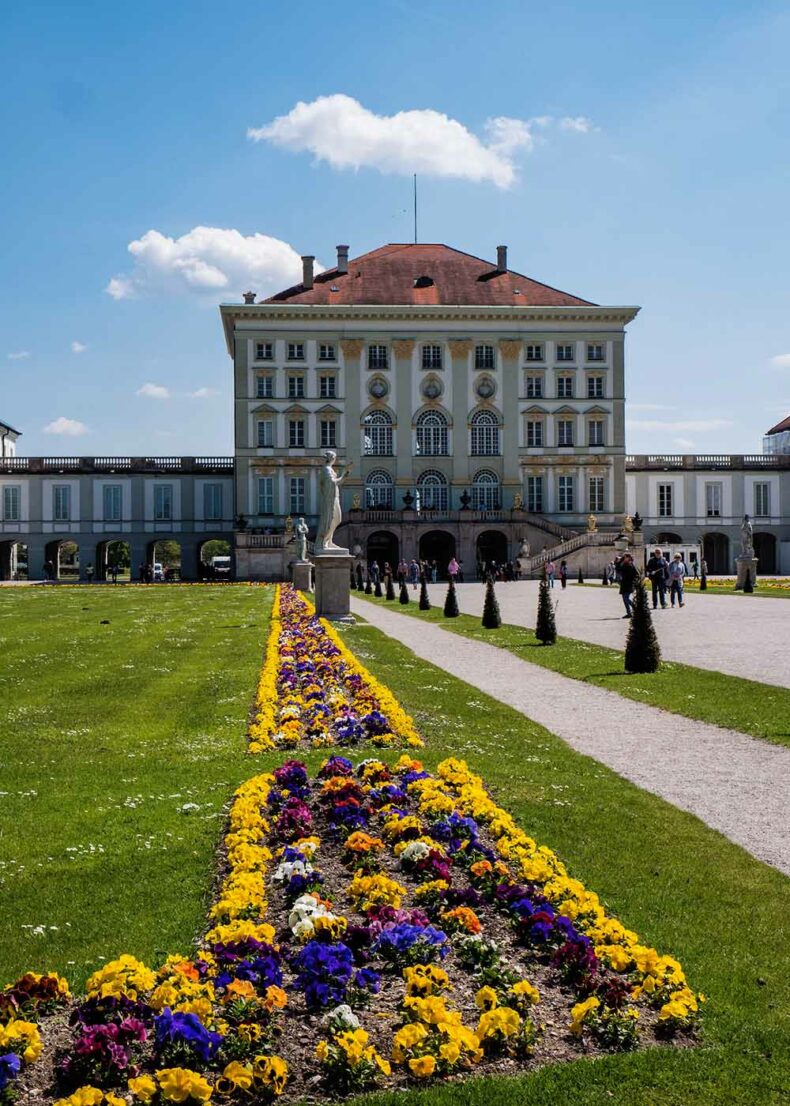 A weekend in Munich is all about enjoying that mix. Discover the city's past in its stunning palaces (such as Schloss Nymphenburg), its impressive museums (such as the Alte Pinakothek), and its charming Old Town, where you can see landmarks such as Marienplatz and the Frauenkirche.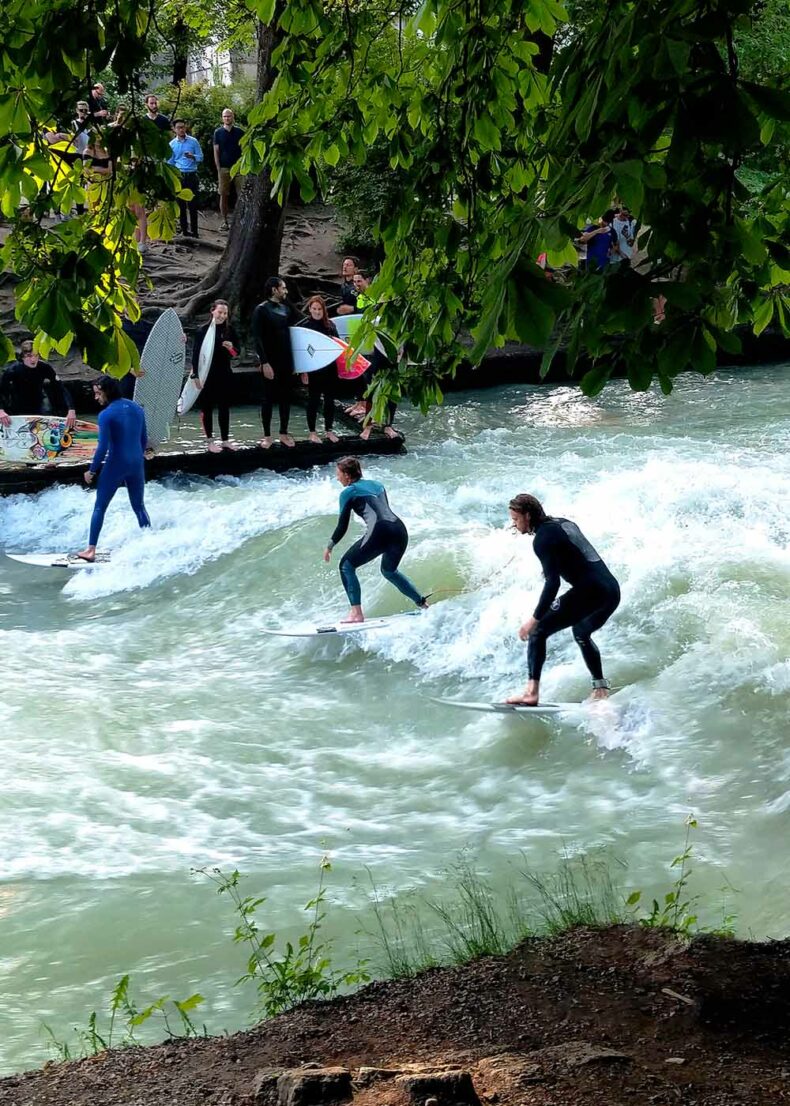 Then, put your feet up and laze on the grass in one of the many green parks – for many, that's going to be the Englischer Garten, where you can watch surfers on the river or sip on a drink at the beer garden.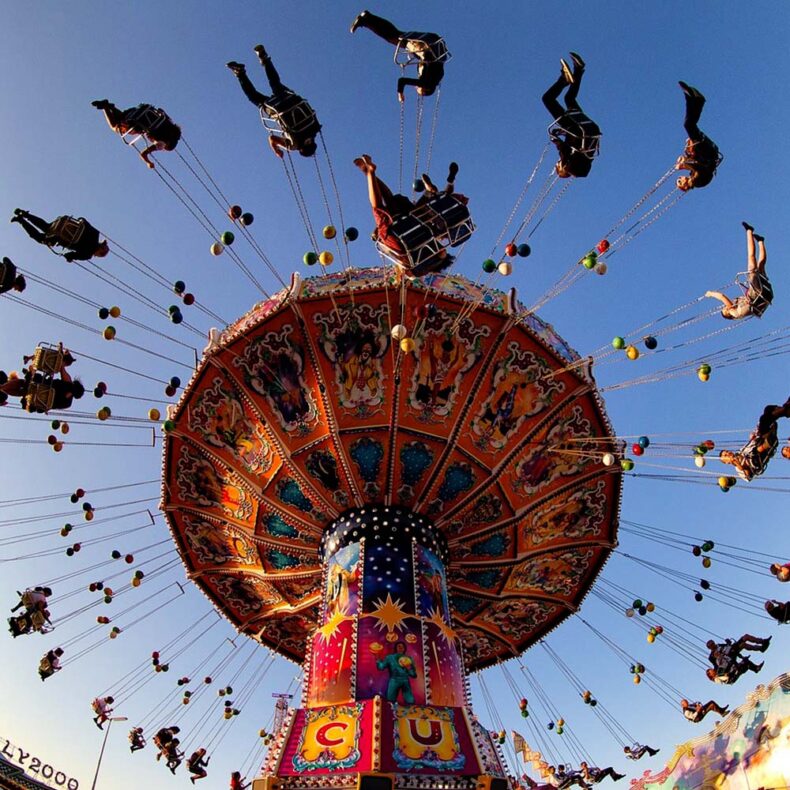 Speaking of beer, if the weather isn't fit for planting yourself at a table outside in a beer gardens, retreat inside to one of the city's many beer halls, where you can guzzle down tankards of delicious, frothy beer alongside pretzels, sausages, and live music.
And if you're lucky enough to visit during Oktoberfest, you'll witness the world's largest beer festival, where millions of people celebrate with costumes, parades, rides, and, of course, more beer.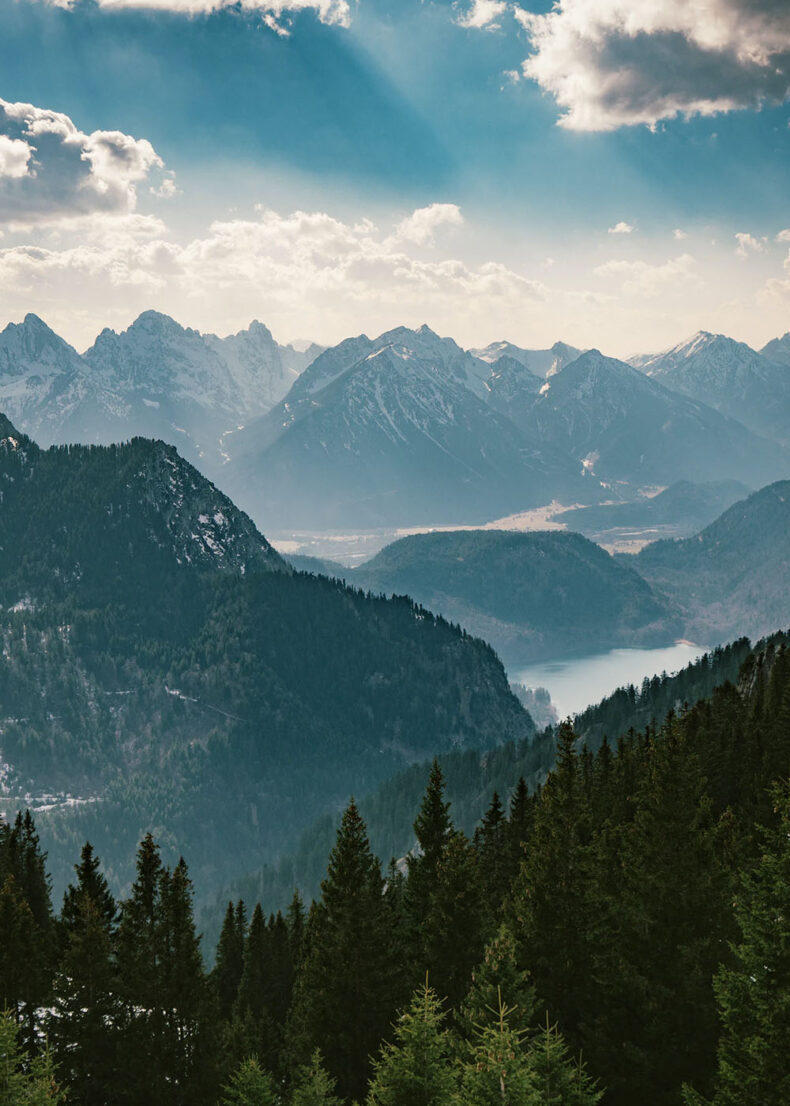 Munich is also a great base to explore the beautiful Bavarian countryside, where you'll find the majestic German Alps, enchanting forests, and fairytale-like castles, including Neuschwanstein.
Frankfurt: the buzzing finance and business hub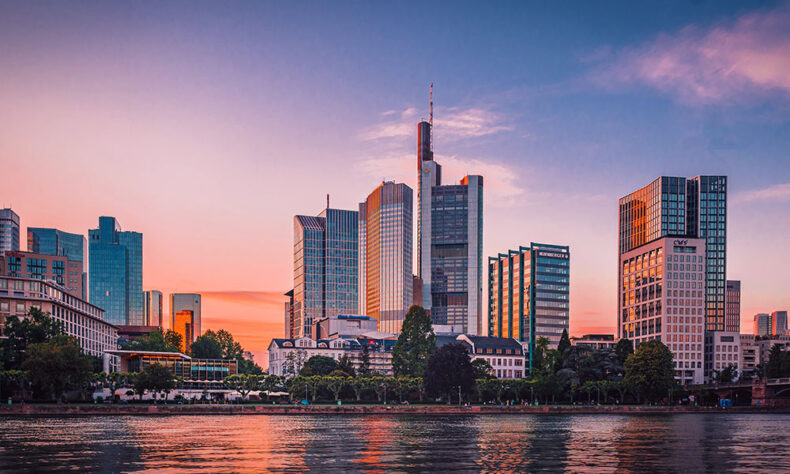 Frankfurt is Germany's supercharged financial centre, home to one of the world's largest stock exchanges and the European Central Bank. This is a destination unlike anywhere else in Germany.
But don't be put off by Frankfurt's seeming focus on business and finance; the adage 'work hard, play hard' definitely applies here.
There's a unique cuisine to enjoy, feisty nightlife, and more than enough interesting museums to keep you occupied for a week or more.
This is a city that will surprise you with just how much character it has.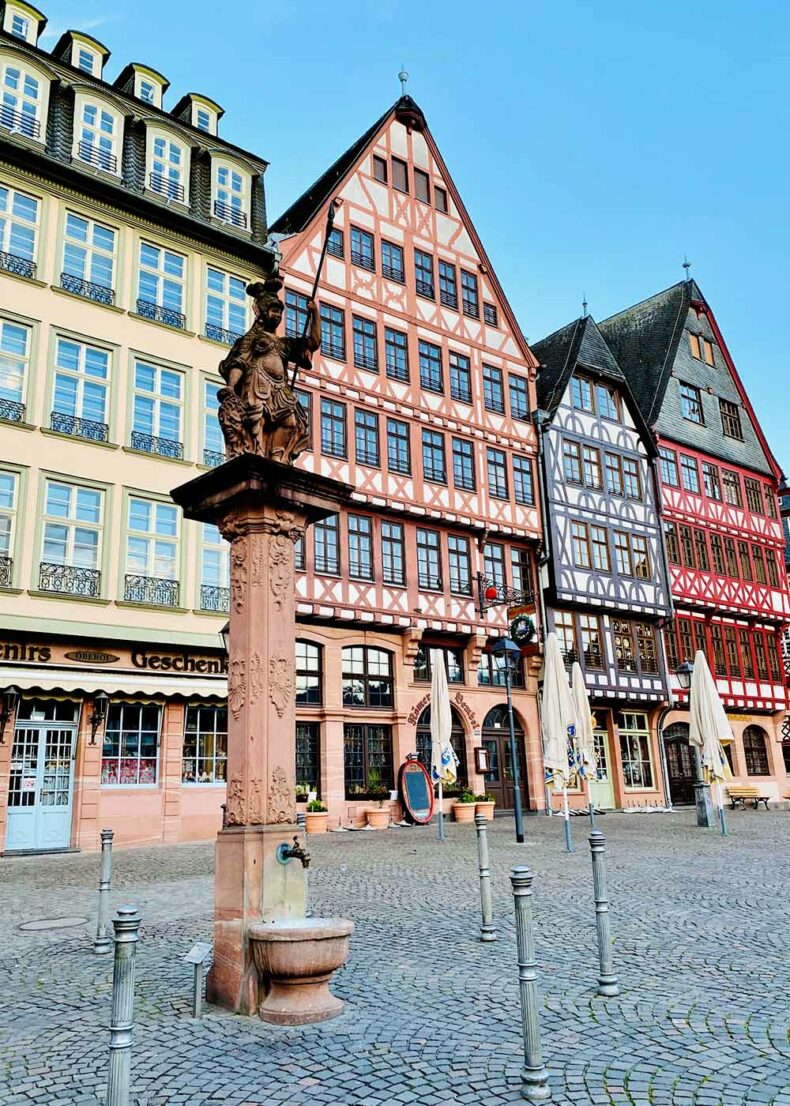 Start your adventure in Römerberg, the historic heart of Frankfurt. Here you can admire the colourful half-timbered buildings that contrast with the modern skyscrapers.
And if you're visiting in December, it's also home to one of the best Christmas markets in Europe.
Then there are museums galore to explore. Try the Städel Museum for masterpieces by artists such as Dürer, Rembrandt, and Monet, or the Senckenberg Museum dedicated to natural history and featuring some spectacular dinosaur skeletons.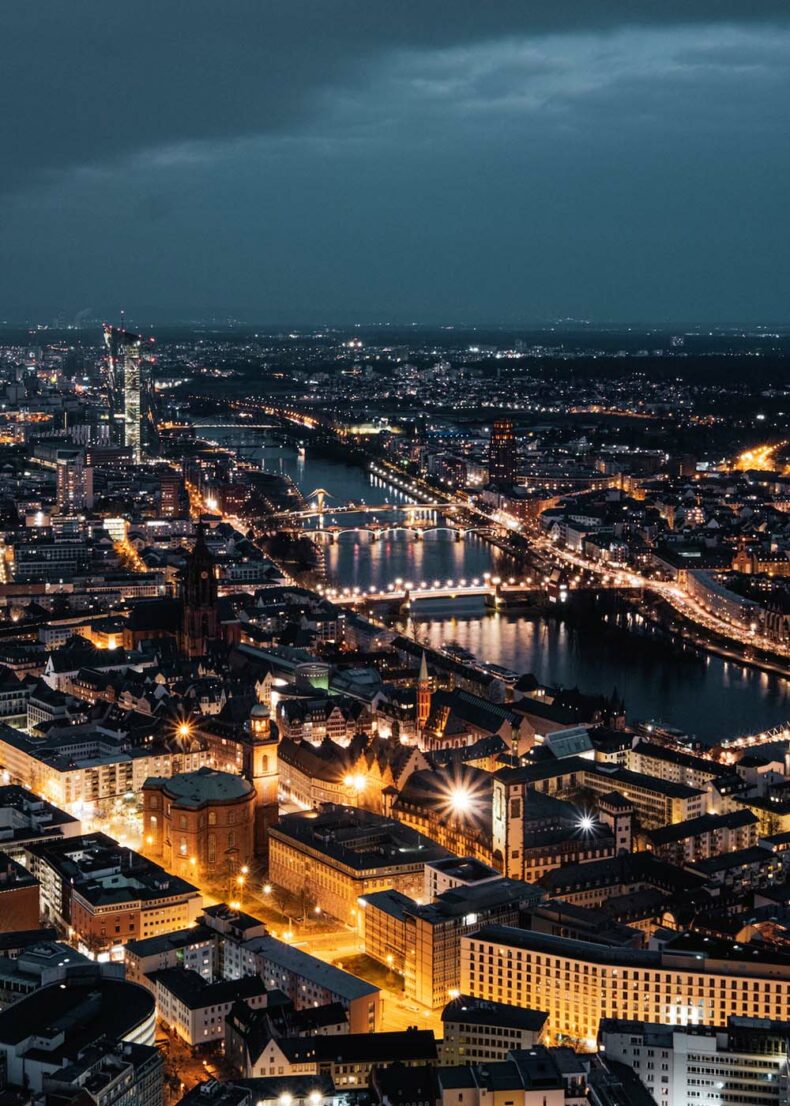 For a drink, head to the old district of Sachsenhausen and try the apple wine (Ebbelwoi), a sour and refreshing local drink. Many bars and pubs here even serve it in large jugs.
Then, enjoy some great food, such as a Frankfurter Würstchen (a smoked sausage with bread and mustard) or Radeberger Biergulasch (a beef stew made with beer).
And finally, don't miss the views of downtown from the observation deck at the Main Tower and snapping a photo at the euro sculpture outside the European Central Bank.
Stuttgart: cool cars and mineral spas
Now we come to Stuttgart, a Germany city famed for its automotive and engineering industries.
And if you think that those two don't make for a great weekend break, think again – there's a lot to love about Stuttgart!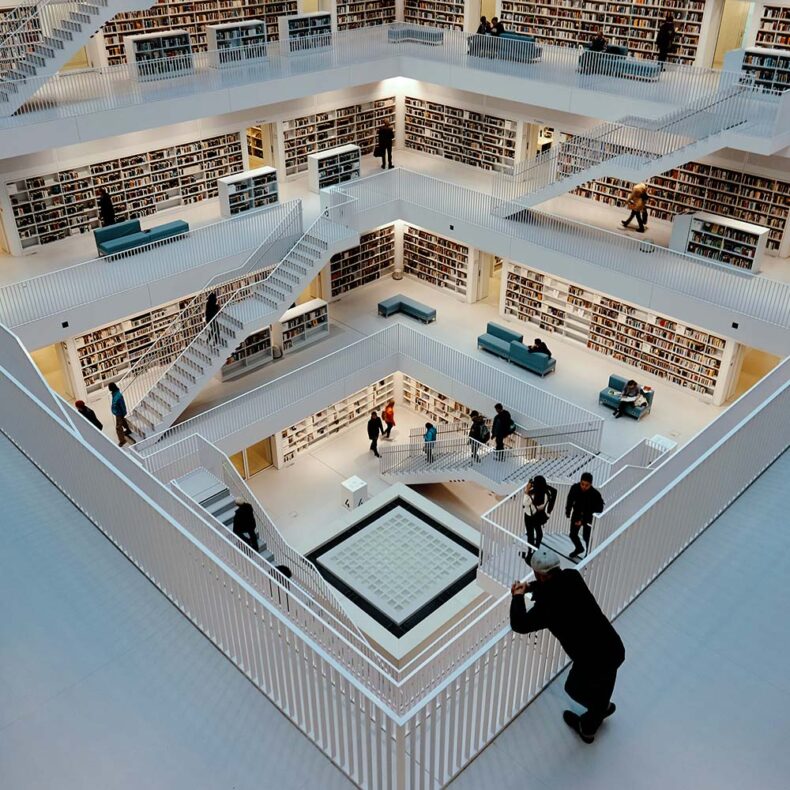 This dynamic and fun city is a tempting blend of culture, history, and urban charm, with plenty of art, architecture, and automotive attractions. But it's also a destination that's undeservedly overlooked by most.
And oh, did we mention it's a foodie haven as well? Unsuspecting and cool, this is a German city that will have you falling head over heels in love.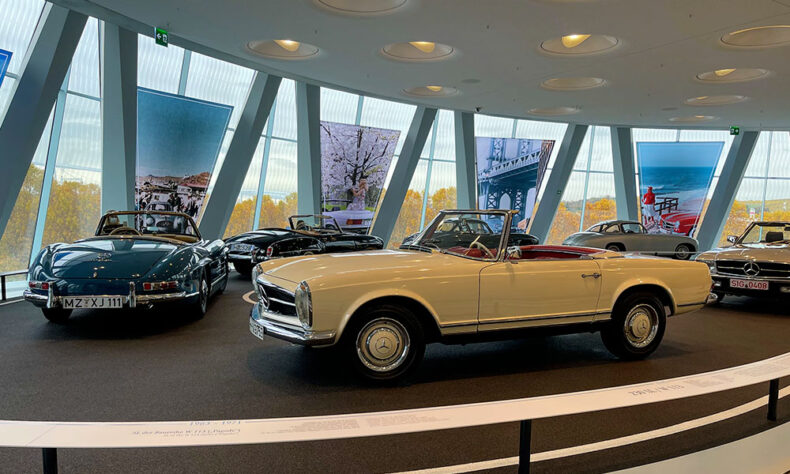 Like any good weekend trip in Europe, a great place to start is always the Old Town.
In Stuttgart, there are traditional restaurants, cosy pubs, and historical buildings and monuments galore, offering plenty of photo fodder around every corner.
Then it's time for the big hitters. Stuttgart is home to both the Mercedes Museum and the Porsche Museum; both brands are manufactured in the city, and you could easily spend hours at either museum learning about the German art of automotive engineering.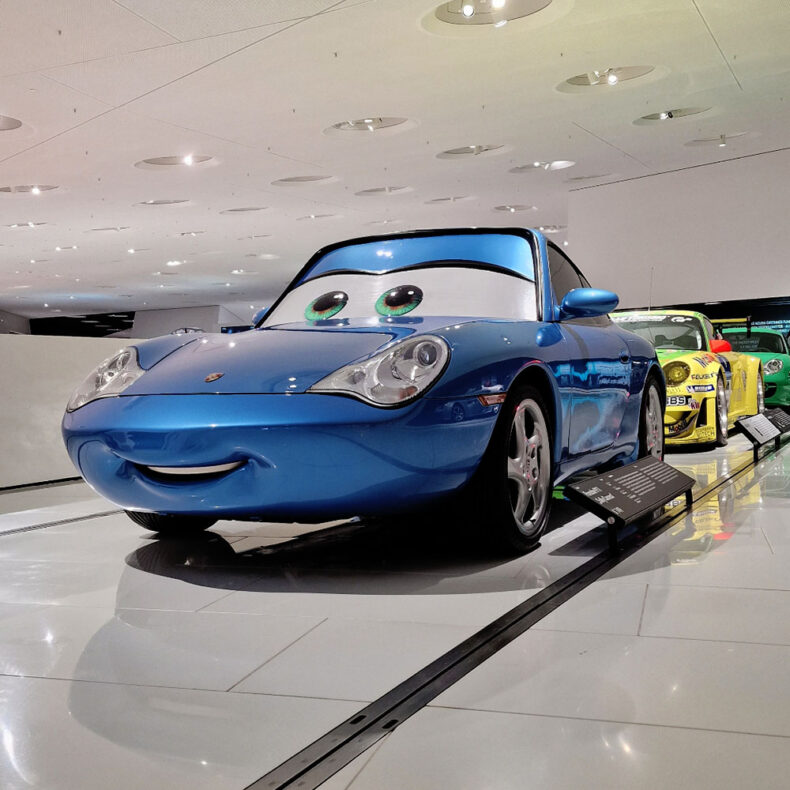 Then back to the city centre for a stroll down Königstraße, Europe's longest pedestrianised shopping street.
Alternatively, pay a visit to one of the city's many mineral spas, with springs pumping up water to nineteen different establishments across the city.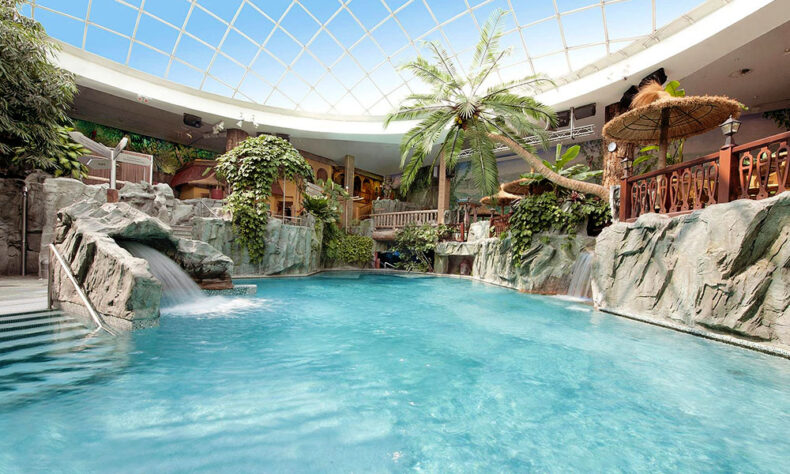 Afterwards, sample Stuttgart's renowned Swabian cuisine. Rustic, rich, and hearty, it includes things like fresh egg pastas, ravioli filled with meat, and spiced honey cake with nuts and candied fruit.
Hannover: a green city with aristocratic soul
Hannover is a gem of a city in northern Germany, where urban charm meets natural beauty.
You'll love its relaxed vibe, historical Old Town, and vibrant culture. Whether you're into theatre, museums, art, or music, you're sure to find something to enjoy in Hannover.
And when you need a break from the city buzz, you can escape to its amazing parks and forests. Hannover might just steal your heart and make you want to stay forever.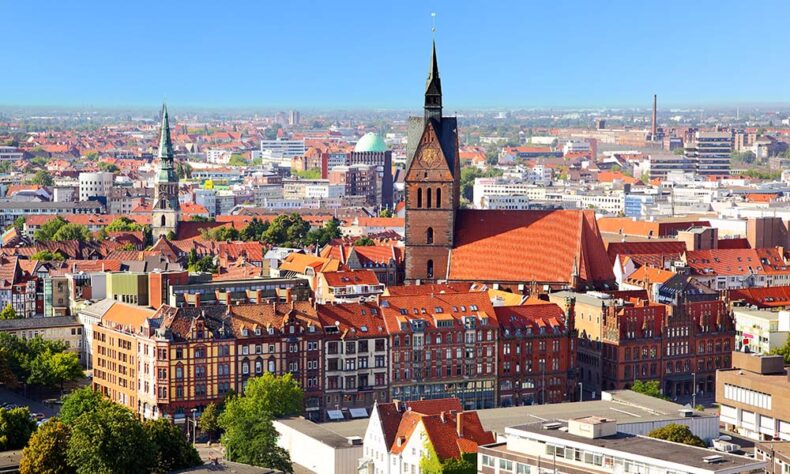 Start in the Old Town, where you can admire the half-timbered houses on the Holzmarkt square and feel like you've stepped into a fairy tale.
Marvel at the stunning architecture of the New and Old Town Halls as well as the Gothic splendour of the Market Church, which looms above the skyline and is the city's most famous landmark.

But what makes a weekend getaway in Hannover so special is the easy access to green spaces.
The Herrenhäuser Gardens are a must-see, with four royal gardens inspired by the gardens at Versailles.
For a wilder adventure, head to the Eilenriede Forest, one of the largest urban forests in Europe. It's twice as big as Central Park in New York City and full of majestic beech and oak trees and green meadows. Best of all, it's only a short walk or easy bus ride from the city centre.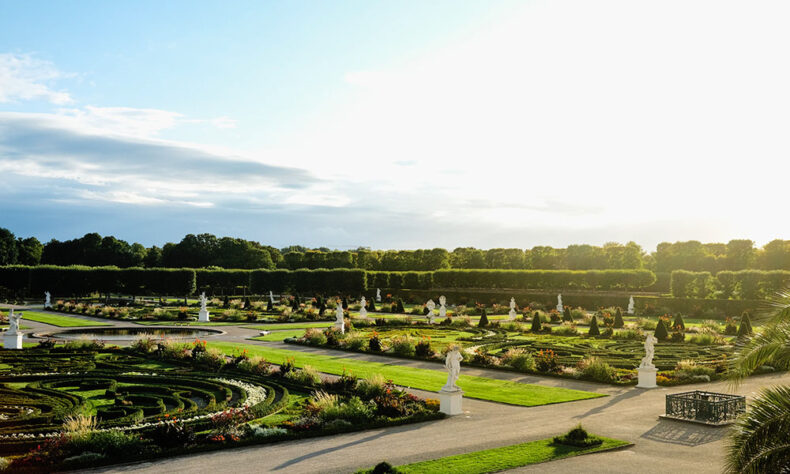 When you're done exploring, there's plenty to feast on as well.
Try some of the local specialties, such as Schweinefleck (a tripe soup with vinegar and spices), Grünkohlessen (a kale stew with sausages and bacon), and Rindswurst (a boiled or grilled beef sausage).
Cover photo on Pixabay
Text by James Taylor