Get ready for cultural overdrive this summer.
These European capitals invite you to have a bombastic time exploring world-class museums, exciting new galleries, thrilling pop-ups, and revitalised neighbourhoods.
The buzz is real, so we've created this culture guide for you to arrive prepared.
From all-time favourites such as Kreuzberg in Berlin to newcomers such as NFT art in Amsterdam, there's a lot to discover.
Oslo
You can't talk about Oslo in 2022 without mentioning the fantastic new addition to the city's cultural life and its cityscape. Having opened to the public in the summer of 2021, the new Munch Museum is a sight to behold.
Entirely devoted to Edvard Munch, it boasts a whopping 13 floors, 11 exhibition spaces, and houses 26,000 works by the celebrated Norwegian artist.
And yes, it's here that you can see arguably one of the most famous paintings in the world, the spellbinding Scream.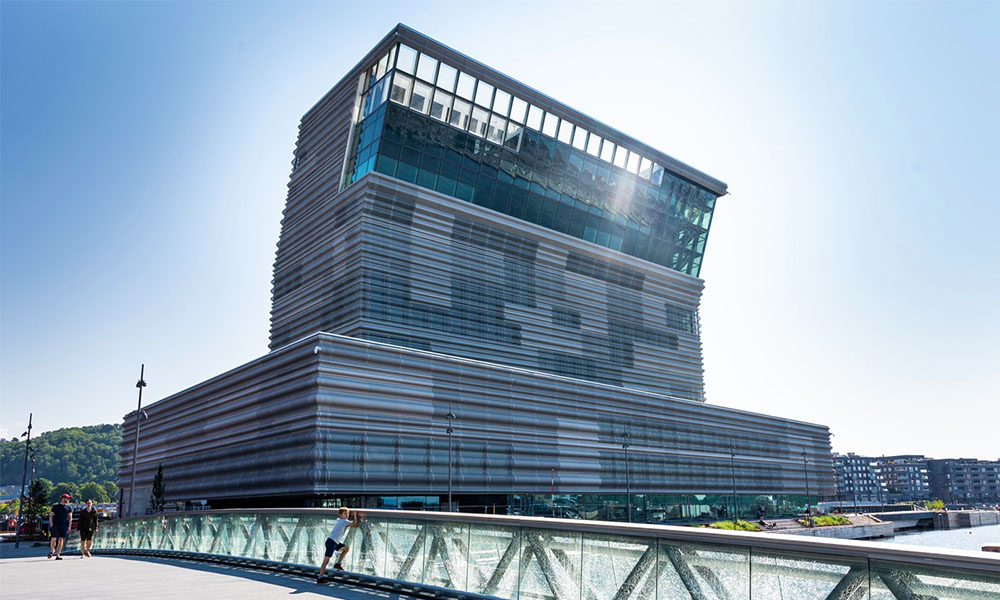 If you're a fan of modern architecture, don't miss another building gracing Oslo's futuristic waterfront.
Inaugurated in 2021, the new Deichman Library is beautiful both inside and out. And it's much more than just a library. It also serves as a cinema, workshop space, and hosts a charming café.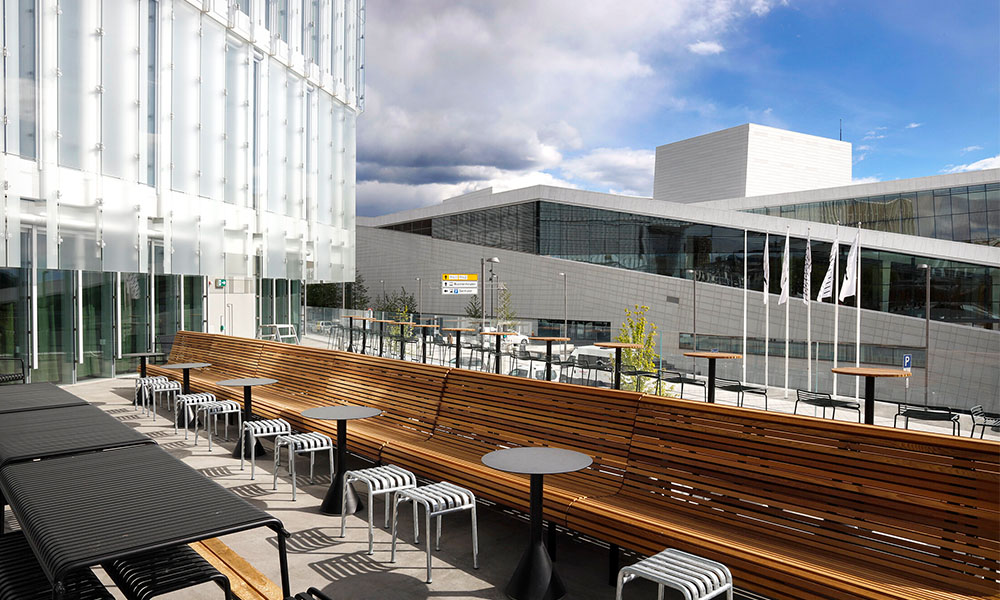 The Norwegian capital doesn't like to stand still when it comes to innovation and reimagining itself. June has been a special month for Oslo, as the new National Museum opens its doors to the public.
Combining three collections from Norway's top museums, it features an impressive display of arts, crafts, and design, with a permanent exhibition of more than 5000 items. It's surely a must-visit in Oslo this summer.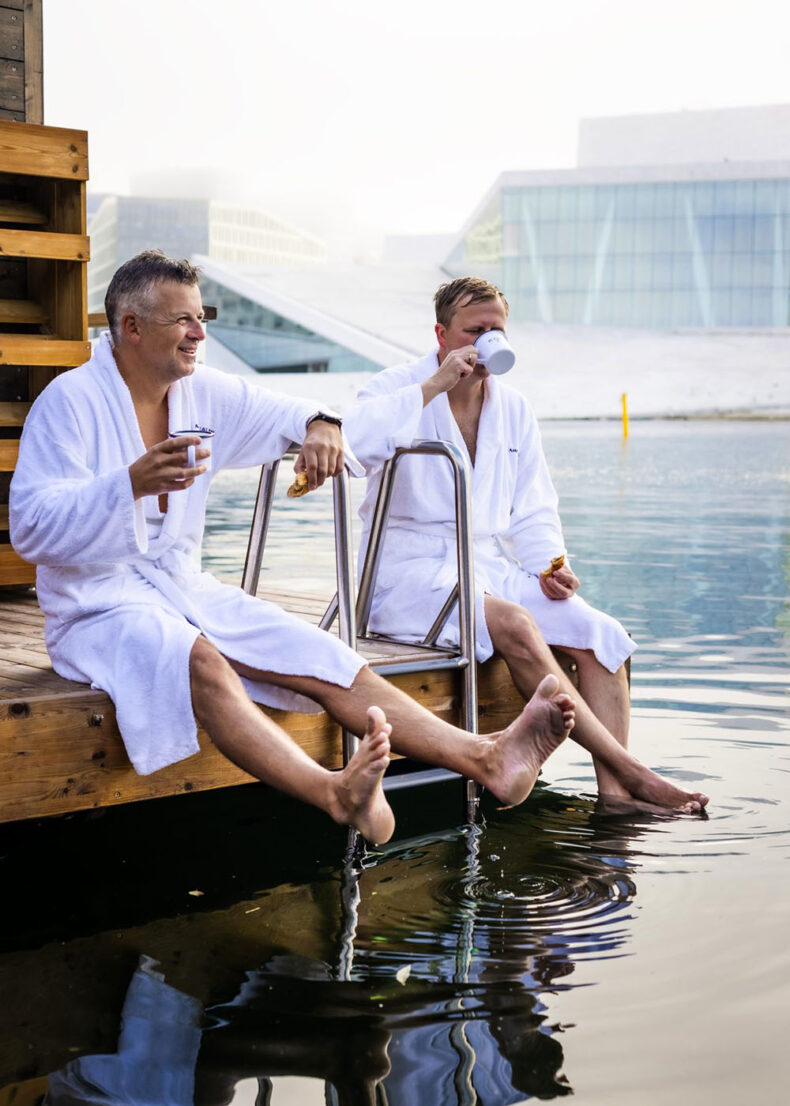 Culture is quite a diverse matter. The Norwegian capital has a very unique one, too, in its urban sauna culture. Just put on your swimwear and hit a sauna in the very centre of the city, at the edge of Oslo Fjord.
With a combination of wood-fired saunas and plunges into the cold waters of the fjord, the centrally located KOK is a great place to start. Another great venue is the nearby Salt on Langkaia.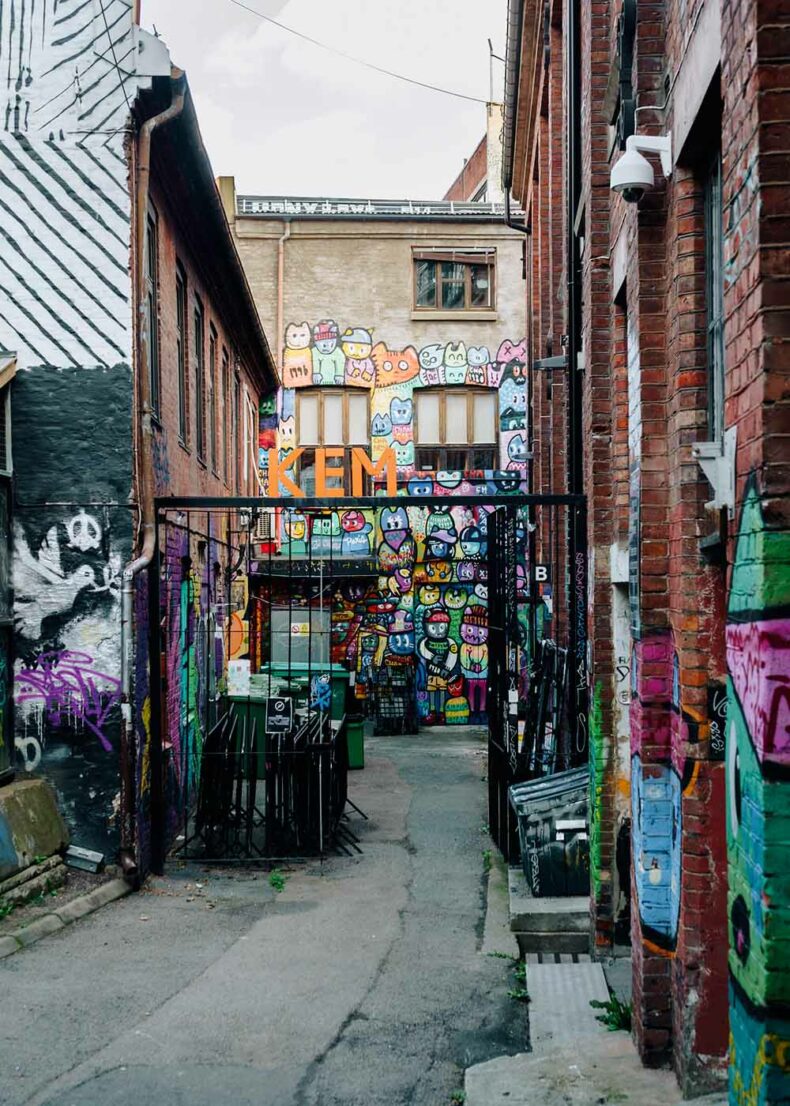 Street art is also present in Oslo. There are many colourful murals around the city, with the biggest concentration in the up-and-coming Tøyen quarter.
The city even has an interactive map for you to find every single urban work of art.
Amsterdam
It's hard to find a European city that's better at masterfully balancing the old and the new than Amsterdam.
The Dutch capital lives and breathes culture in all of its forms and incarnations. And it's not only Rembrandt and Van Gogh.
How about new media art, for instance? There's a whole museum devoted to just this, and it's called Nxt Museum. Driven by sensory experiences, it's a fascinating place to visit for an alternative kind of art.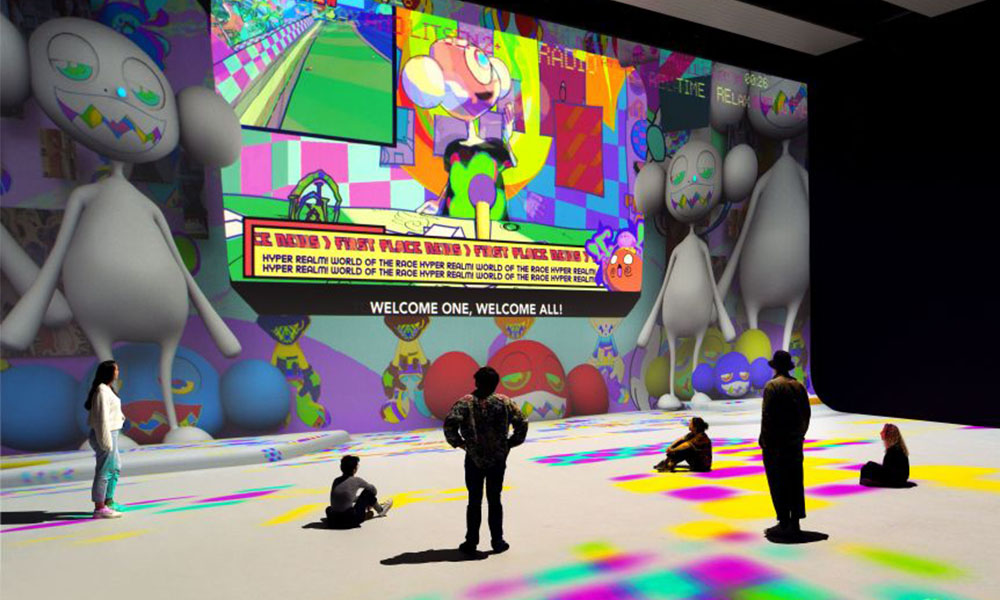 Continuing with all things futuristic, the latest exhibition at Moco Amsterdam highlights NFTs. Called New FuTure and shared with Moco's sister venue in Barcelona, it's exclusively about digital art and is the first European exhibition of its kind.
Don't miss HΞXHIBIT III, an immersive NFT experience created by the famous Dutch DJ Don Diablo.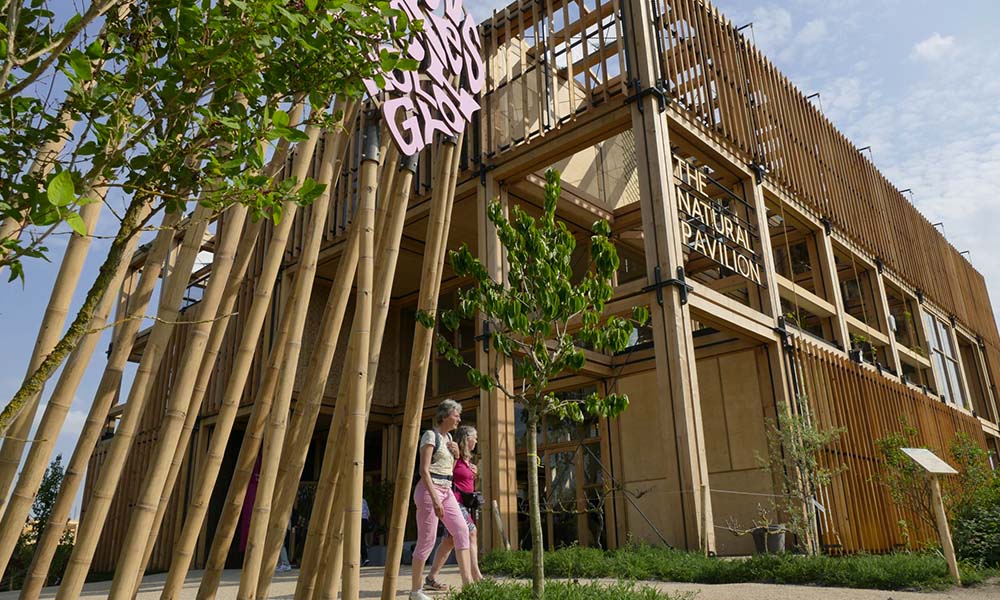 Transport yourself from the digital world to the physical one by visiting the Floriade, a once-in-a-decade event taking place this summer in Almere, a planned seaside city just a short drive from Amsterdam.
While the words 'horticultural expo' don't have the same power as 'Tomorrowland', one needs to see it to believe it.
The Floriade 2022 is a wonderful green-oriented exhibition spread across 60 hectares of land showcasing greenery and sustainability-oriented approaches to living and growing plants.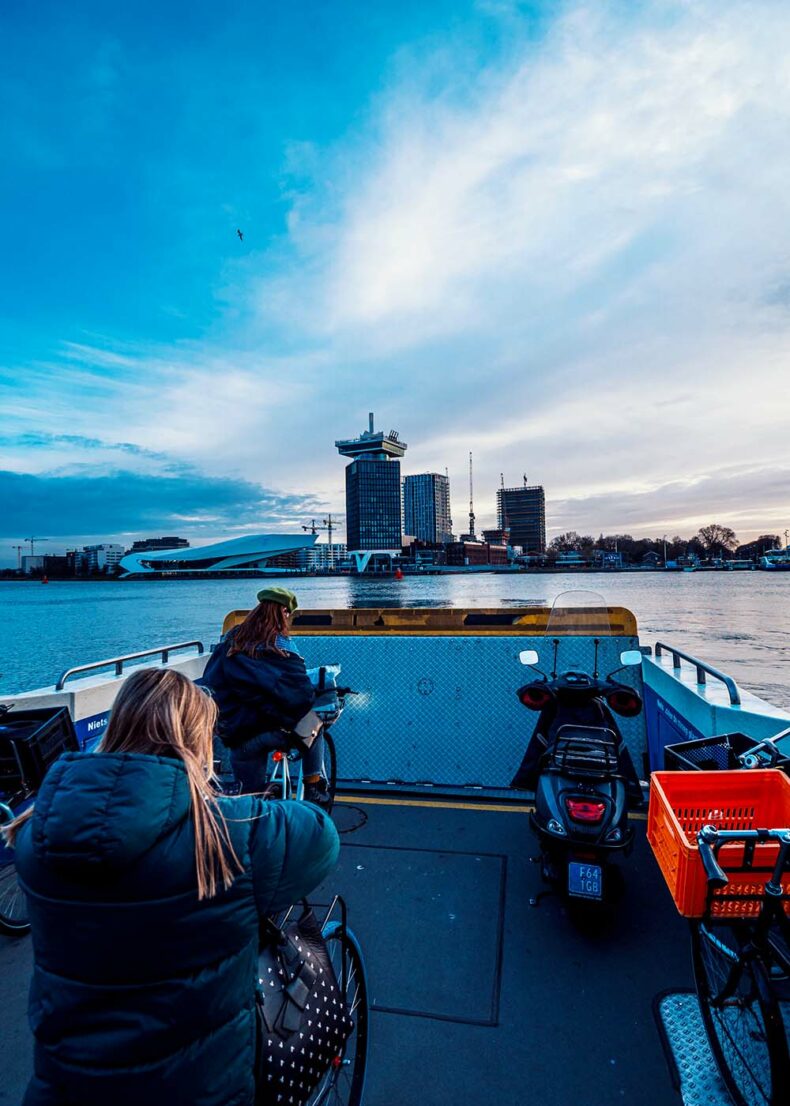 As for cool districts to visit, choose Amsterdam-Noord.
More a style of living than just a geographical place, it's home to picturesque wooden houses next to canals, idyllic old churches, and quaint cafés, but also mega buildings such as A'dam Toren, the contemporary Eye Film Institute Netherlands, and the revitalised NDSM Wharf cultural space.
Noord is an awesome alternative to the touristy Centrum district that allows you to feel the more authentic, more accessible side of the Dutch capital and have a great time in the process.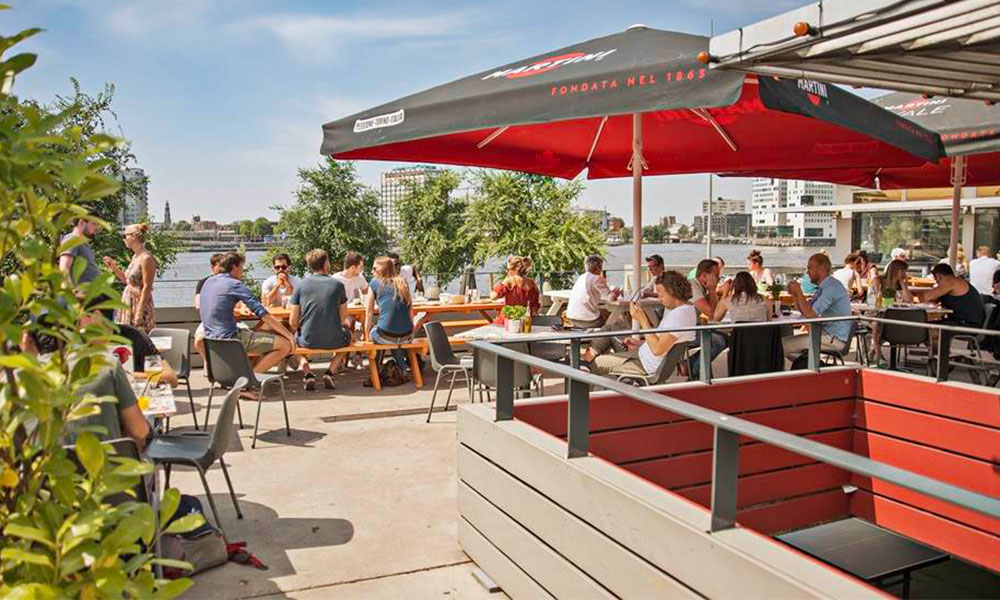 Book your tickets to Amsterdam
Paris
The French language has a beautiful word – branché, which means being trendy, en vogue, fashionable.
When it comes to culture, Paris is always branché. It may well be the best destination in the world for art and design.
Of course, the Louvre, Musée d'Orsay, and Centre Pompidou firmly hold their position as must-sees in the City of Love, but give some freshly opened sites a try, too.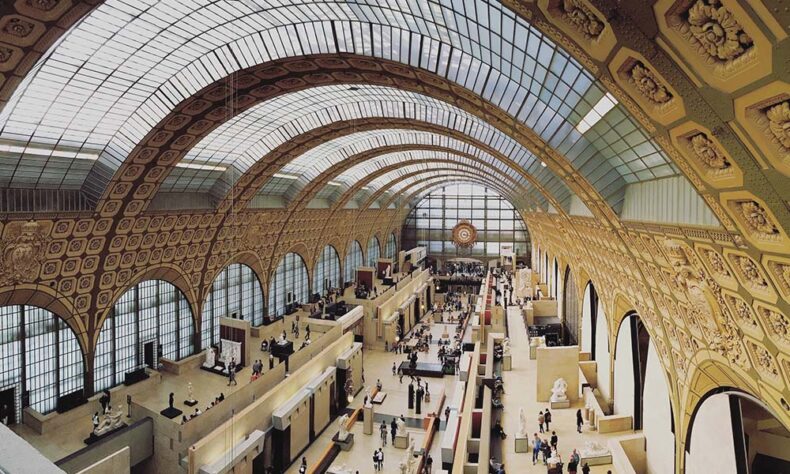 Such as the Musée Carnavalet, for example. Reopened in 2021 after a major renovation, it's a hidden gem in the beautiful Le Marais district of Paris and one of the best places to visit to understand the French capital.
The museum presents a thrilling walk through the history of the city complete with original items, paintings by celebrated artists, and curious urban memorabilia.
And here's some good news for those on a tight budget: the museum is completely free.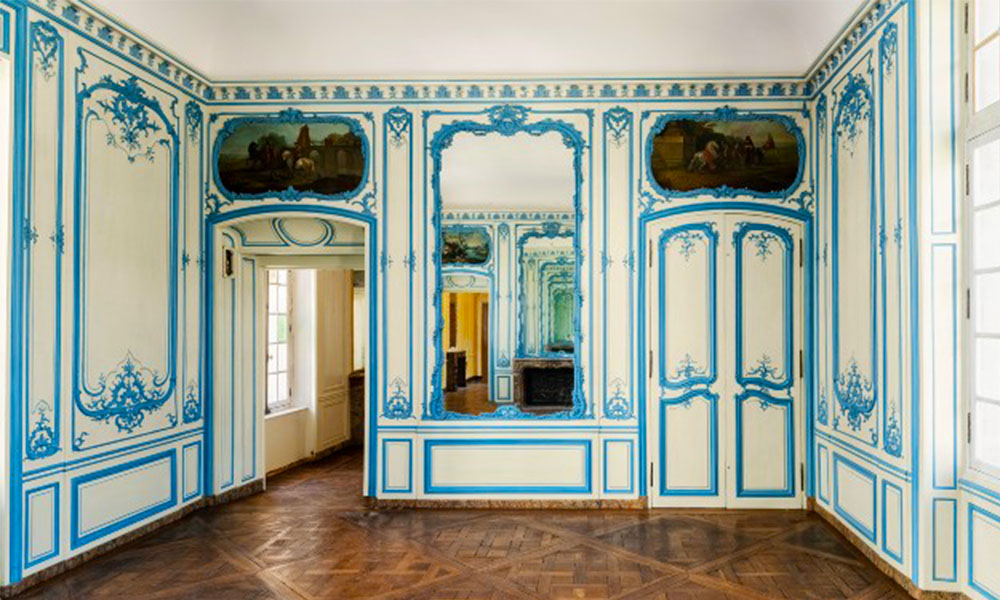 Another interesting place away from the crowds is the magnificent Fondation Jérôme Seydoux-Pathé.
The Rodin-sculpted façade of this Haussmann-era building from 1869 conceals one of the most striking contemporary architecture projects in Paris.
Inside, you'll find an impressive domed structure designed by Renzo Piano that houses the definitive collection of Pathé's cinema heritage. It's a must-visit for cinephiles.
Come here also for silent film screenings accompanied by a pianist.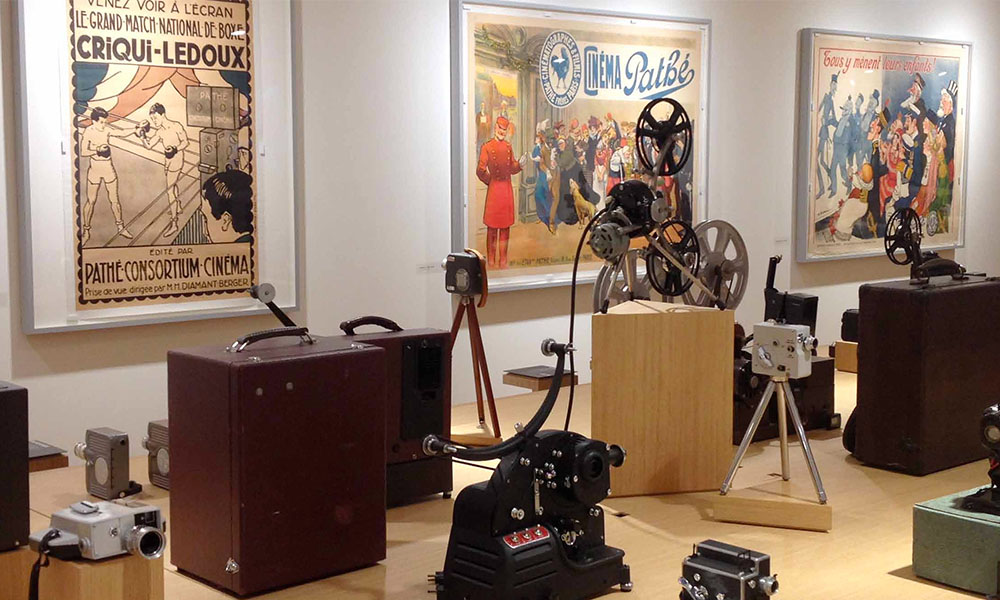 Are you ready to be awed by an amalgam of art and architecture? Located right in the heart of the city, the newly reopened and redesigned Bourse de Commerce is the place you're looking for.
The space was given an architectural redo by the Japanese visionary Tadao Ando and now houses the art collection of French billionaire François Pinault. It consists of 10,000 items and encompasses art from the 1960s to the present day.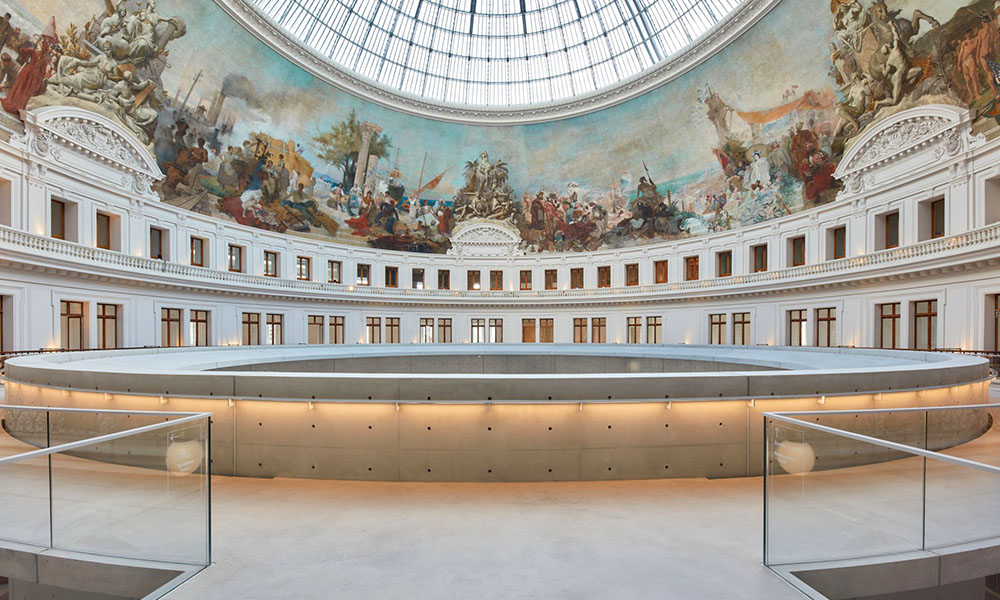 Once you've spent a whole day exploring the endless offer of art in Paris, it's time to switch gears.
In summer, the city's many terraces provide a fun and refreshing setting, and the French capital definitely knows how to party.
Check out the hip temporary terrace of Poisson Lune at the Palais de la Porte Dorée for bohemian vibes, or opt for the more classic rooftop bar perfection of Laho, which boasts a grand view of the Paris skyline.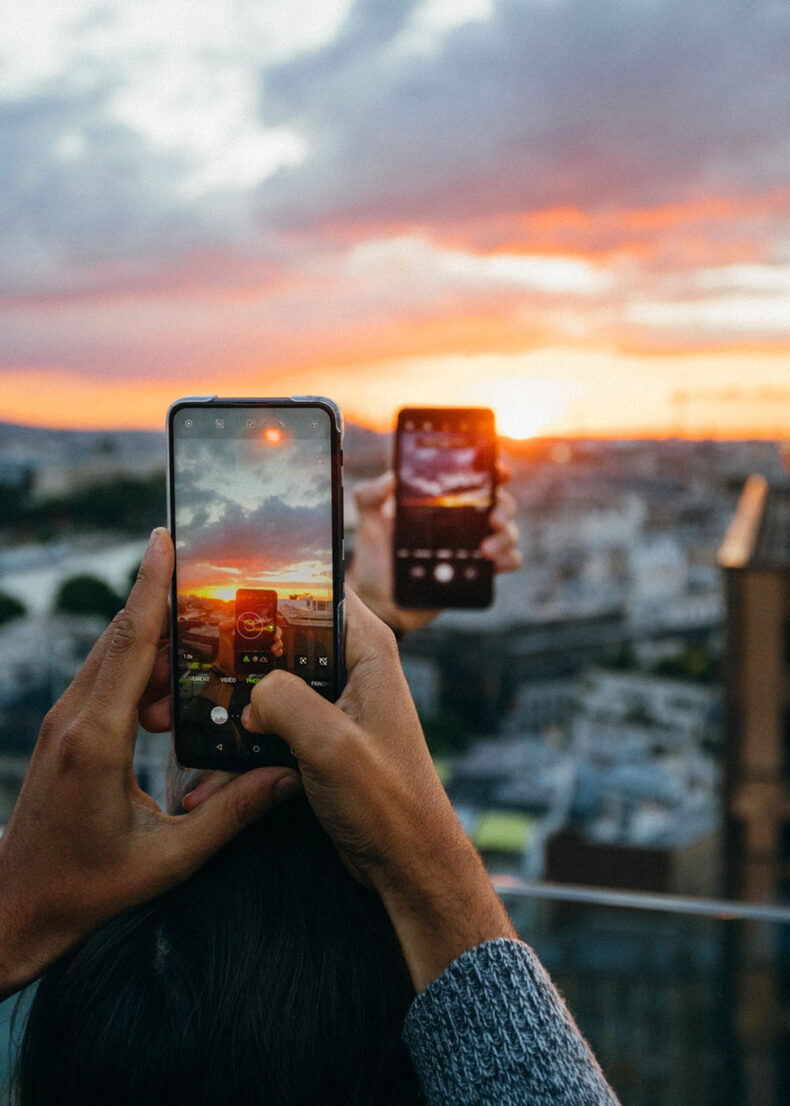 Berlin
Summer feels awesome in the German capital. On the cultural front, the 12th Biennale for Contemporary Art has kicked off and will last until mid-September.
Curated by French artist Kader Attia, it's spread out across six different venues around the city and is an essential stop in Berlin for every art connoisseur.
Combine it with a visit to the reopened Neue Nationalgalerie, one of the best museums in the world devoted to 20th-century art.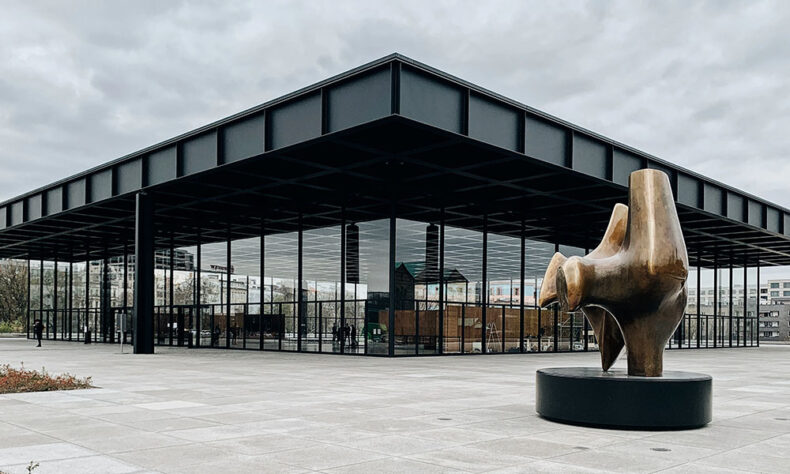 Continuing the museum theme, the Humboldt Forum simply has to be visited.
Another newcomer to the Berlin cultural scene, it has merged the Ethnological Museum of Berlin and the Museum of Asian Art under one roof and features a fascinating collection of non-European art.
It's also worth visiting for the spectacular Franco Stella-designed modern interiors.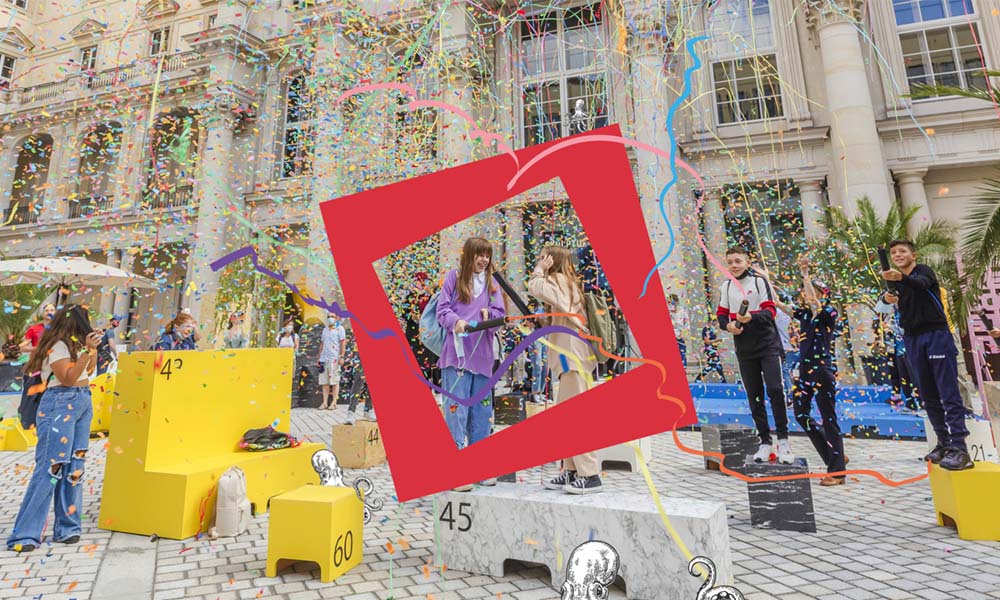 Beach bars aren't just for Ibiza and Mykonos. Take Badeschiff an der Arena, for example. Floating on the Spree River, it's an ultimate party spot and a thrilling aqua extension of Berlin's iconic nightlife.
Summers are hot, and taking a plunge at a river bar is a great way to cool off in a vibrant atmosphere with a cocktail in hand.
Check out other Sommerbads, or outdoor swimming pools, in the districts of Neukölln, Humboldthain, and Kreuzberg.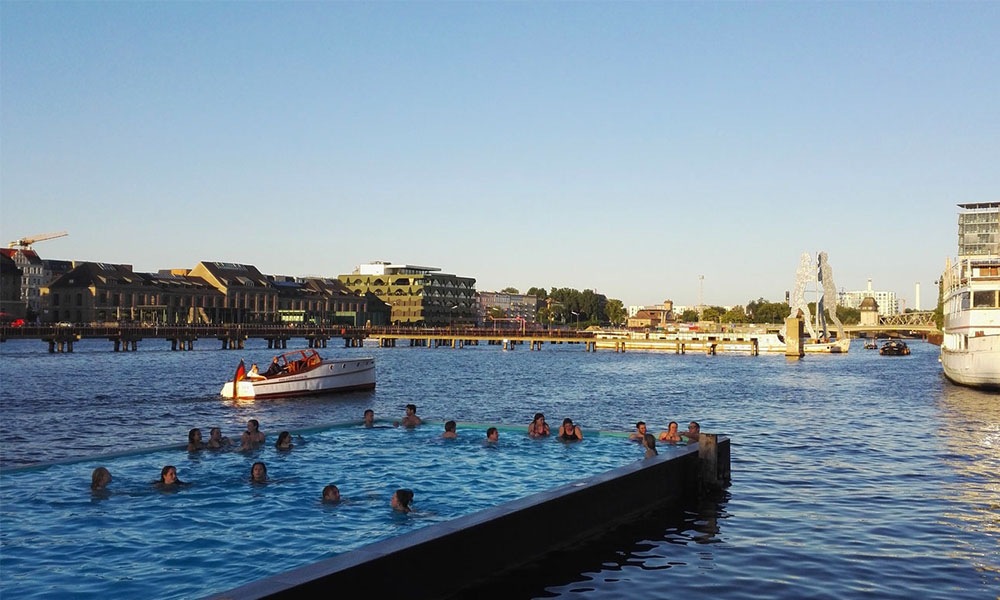 And, speaking of Kreuzberg, the Friedrichshain-Kreuzberg area is, as always, the coolest neighbourhood in Berlin, with few rivals in Germany and perhaps even the whole world.
Gritty, diverse, intriguing, it's a melting pot of cultures that lures with mouthwatering cuisine, hidden clubs, and history.
Visit the superb Berlinische Galerie devoted to modern art, photography, and architecture; take a stroll along the lively Bergmannstraße; shop for fresh food at Markthalle Neun; and party until sunrise in the clubs around Warschauer Straße.
Make the most of summer in Berlin!
Text by Pavlo Fedykovych