Like you, we love travelling, so we've made a list of culinary destinations worth revisiting.
These are places for those wishing to discover new sensations, new scents and new flavours; for those who love surprises and are looking for a unique and authentic experience.
Find inspiration and plan a holiday trip to the best culinary destinations.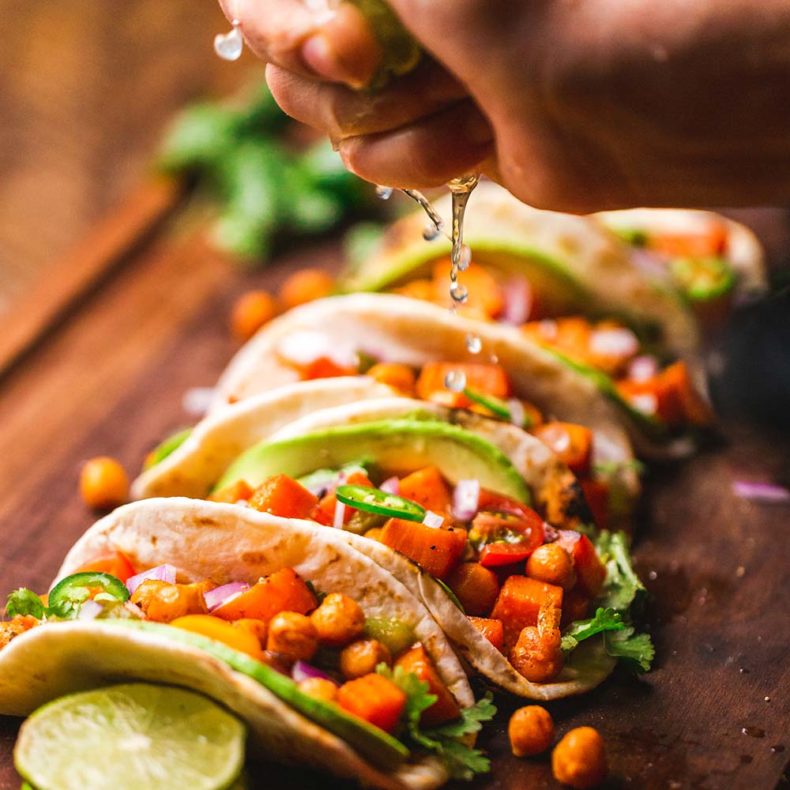 Lisbon, Portugal
Pastel de Nata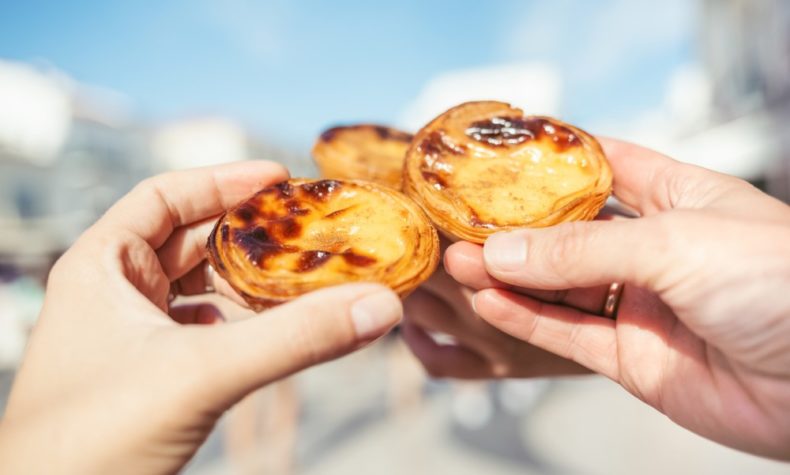 On arrival in Lisbon, the fact that the Portuguese love sugar becomes obvious in a second. Cafes are lined with long display cases full to the brim with sweets, from cookies to cakes and pies. The most popular treat for sure is Lisbon's pastel de nata.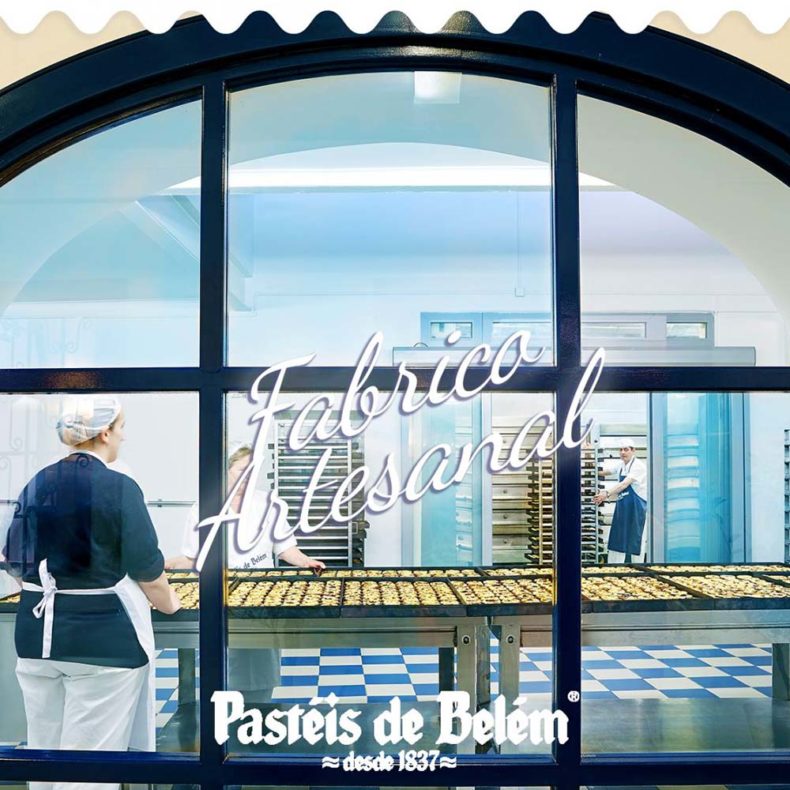 Begin your pastry tour at Pastéis de Belém. This cafe dates back to the 19th century when monasteries closed down during the revolution. The monks from the Mosteiro dos Jerónimos monastery sold pastries at the nearby sugar processing factory to earn money. In time, the factory became Pastéis de Belém – a cafe that still uses the original recipe to make pastéis de nata. This recipe is Portugal's best kept secret and is only known at Pastéis de Belém.
Rome, Italy
Pizza and Pasta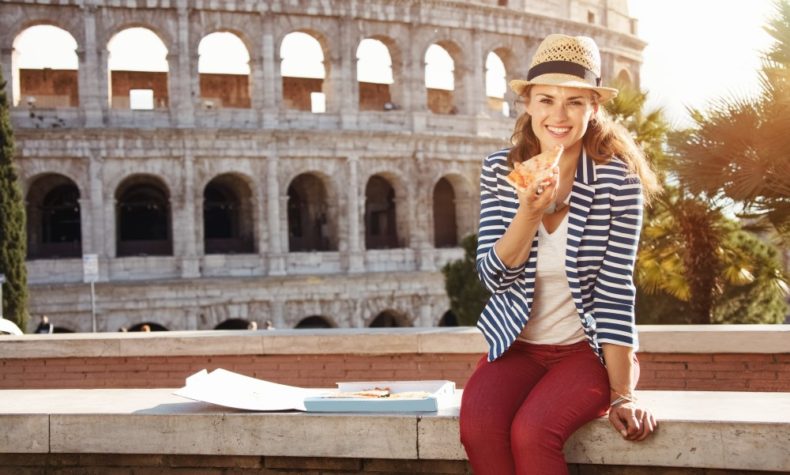 Italian cuisine is inimitable and extremely exciting. It has a stable position in people's hearts and on restaurant menus. The most popular dishes are, you guessed it, pizza and pasta. Many Italians call Margarita the only authentic pizza, and it consists of just four ingredients – pizza dough, tomato sauce, mozzarella and basil. Other pizzas with salami, ham, minced meat and other ingredients aren't considered too fine.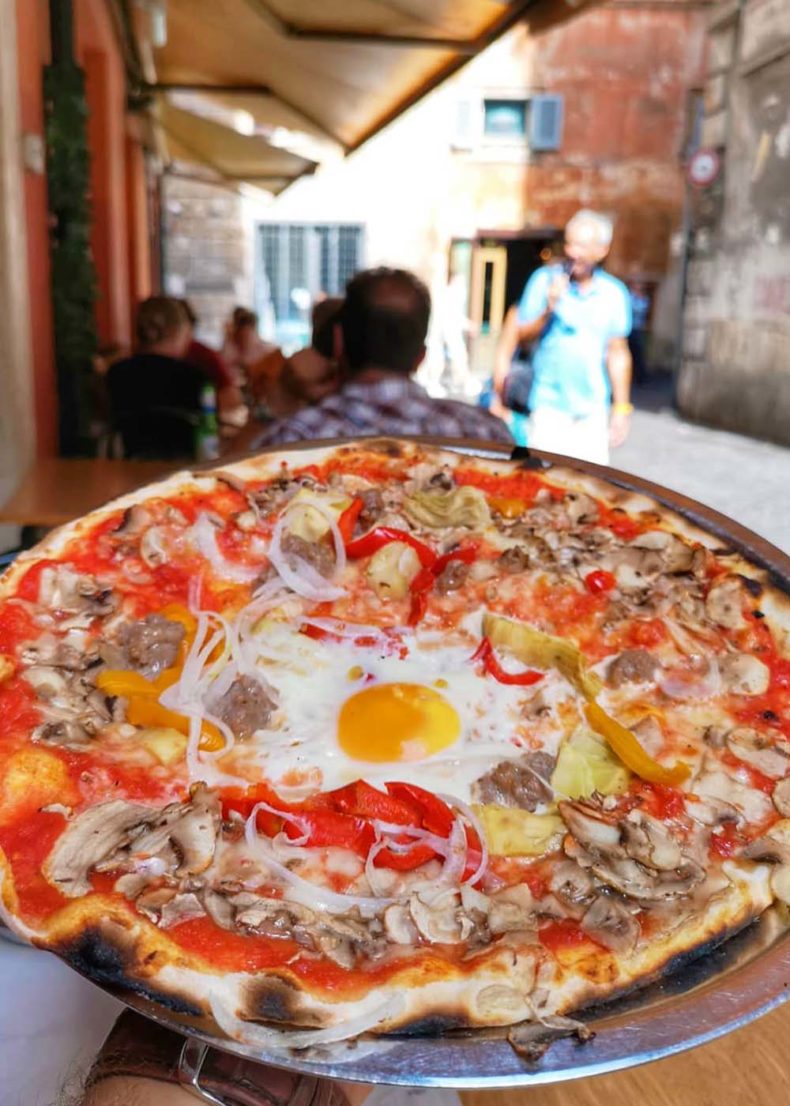 One of Italy's most legendary pizzerias is Pizzeria Da Baffetto. People are ready to queue for hours just to taste the best Roman pizza in the city. It is located on two floors of a small building. On the first floor, there's a wood-fired oven and busy bakers to the right, and a small room to the right with white ceramic tiles. As this is a pizzeria, not a restaurant, you'll only find the traditional Roman pizzas here – with a very thin and crunchy crust. They are available in three sizes.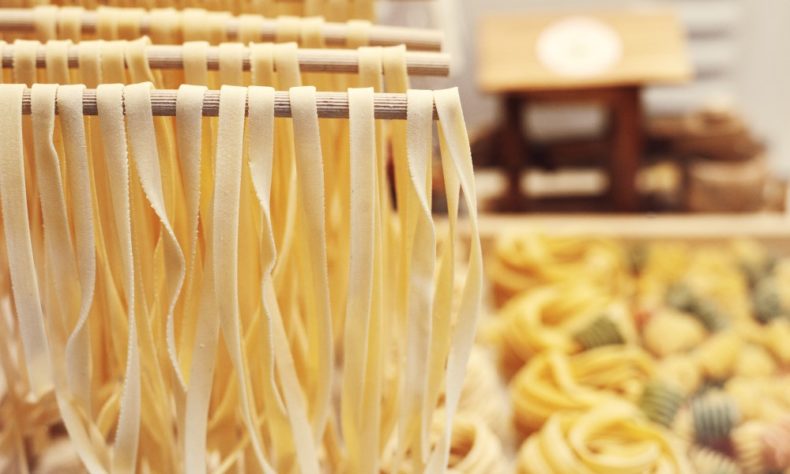 The best pasta in Rome is usually available in places serving typical Roman dishes, like spagetti alla carbonara, cacio e pepe, spagetti alla griccia (not the same as carbonara) and potato gnocchi.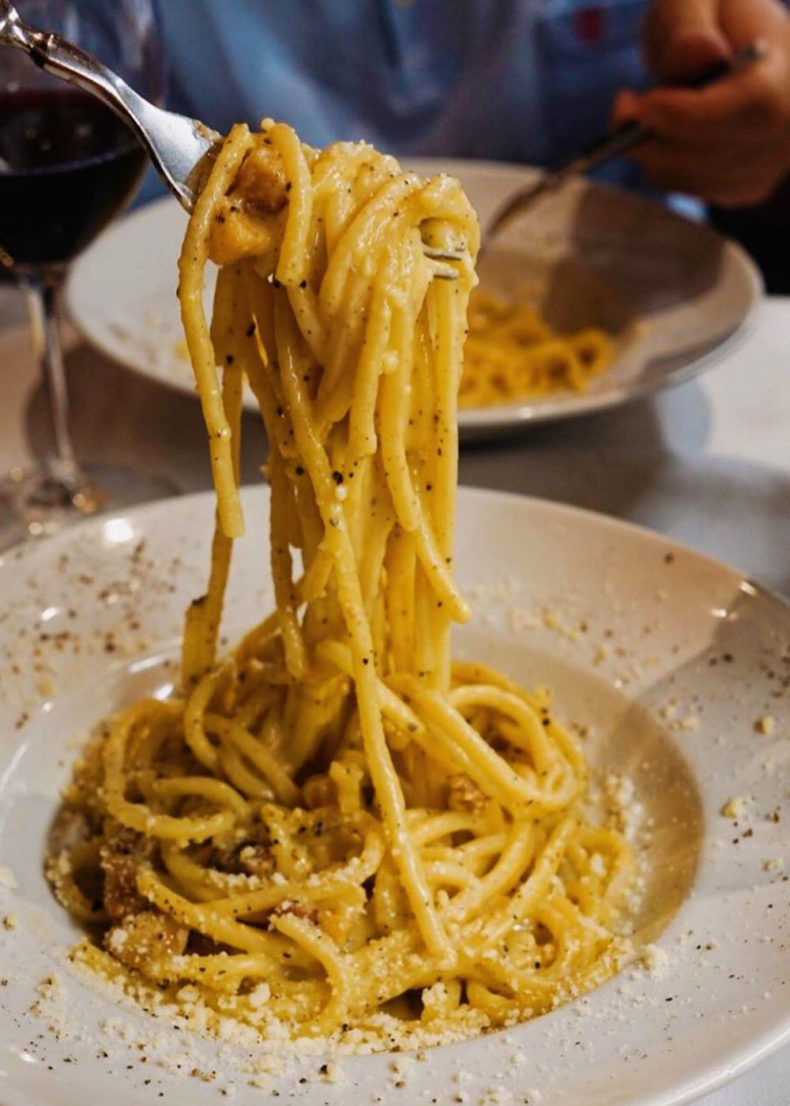 Try the pasta served at Roscioli Salumeria. Its menu has typical Roman pastas, and the pasta carbonara is said to be the best. There are also more than 2800 wines to choose from and some excellent Italian cheeses and prosciutto.
Homemade food is the best. La Tavernaccia da Bruno is a family-owned restaurant to the south of Trastevere. As to the pasta dishes, you can get pappardelle with wild boar, amatriciana, lasagne baked in a wood-fired oven, and delicious seasonal dishes like ravioli cacio e pepe with gravy.
Madrid, Spain
Churros and Tapas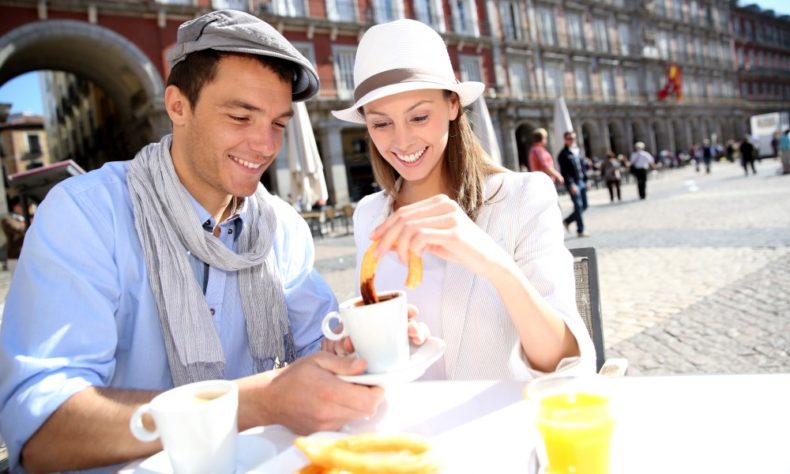 Dinner in Madrid means tapas! Tapas are a lifestyle here. To try some, head to Calle de la Cava Baja. It's a street in the heart of the city, lined with hundreds of bars and restaurants, all serving tapas.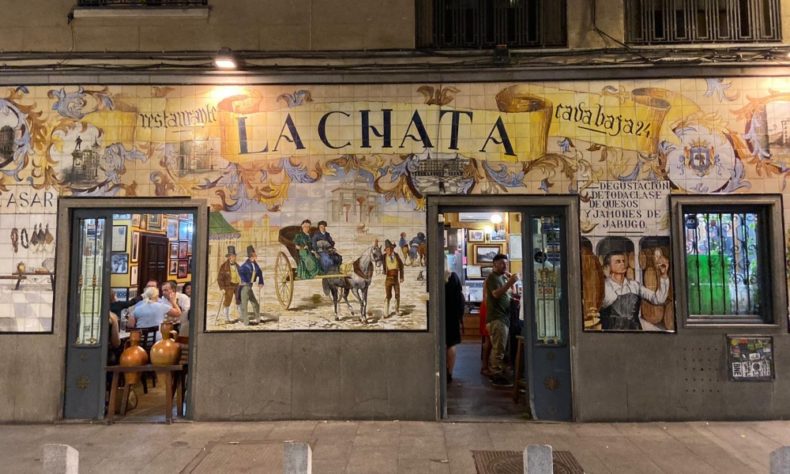 How to choose the best one? The answer is simple – they're all good, as the locals are the main visitors, and no one will bear a bad tapa. So start from one end of the street and peek into the eateries one after another, have a few tapas and chase them down with a glass of nice wine, beer or Madrid's favourite – vermouth.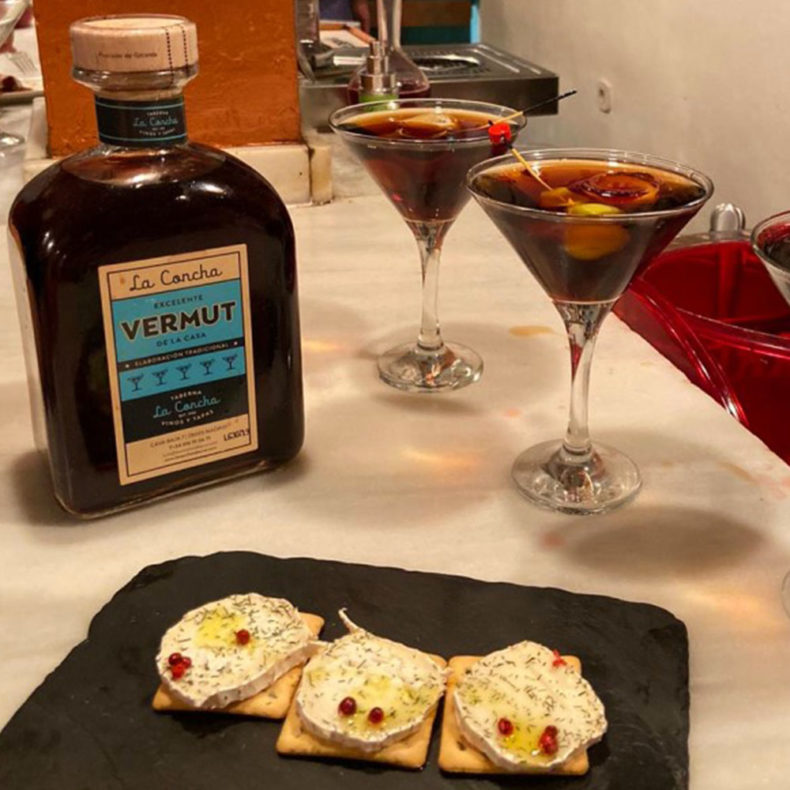 Some of the most popular tapas include potato croquettes with all kinds of fillings, calamari rings or fried calamari, garlic fried shrimp, sautéed oxtail, tortilla or potato omelette, jamon serrano ham, fried mushrooms, bread with crushed tomatoes and potatoes in hot chilli sauce.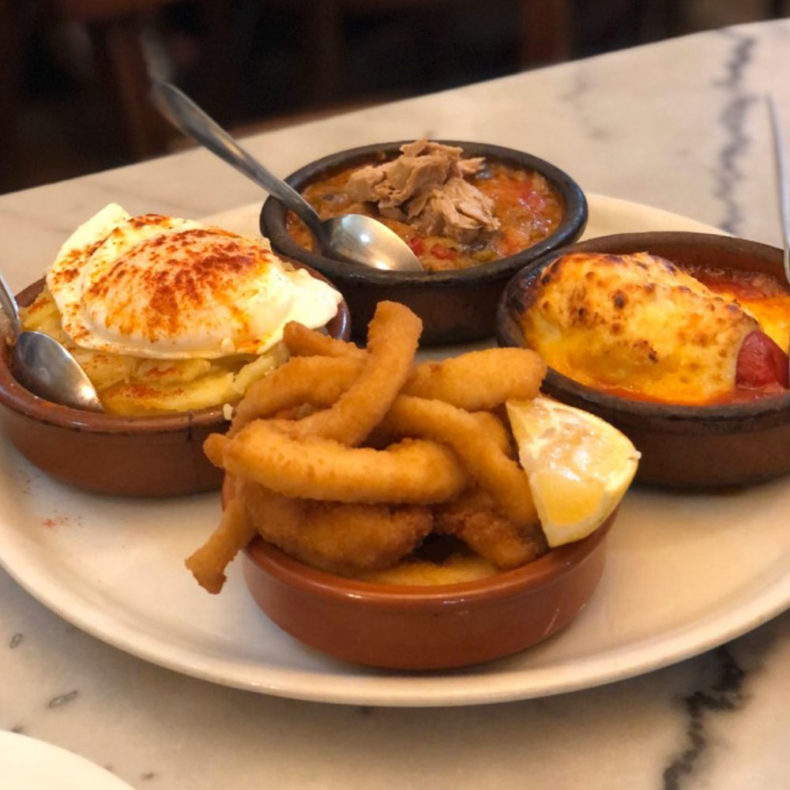 After a savoury meal, dessert is in order. In Madrid, one dessert is an absolute must – churros con chocolate. The city's most iconic pastry shop Chocolateria San Gines has some of the best churros. Locals and tourists alike stand in long queues just to taste the famous churros with rich chocolate. Despite its huge fame, the prices are very affordable, which means this trip won't break your bank.
Milan, Italy
Risotto alla milanese and aperitivo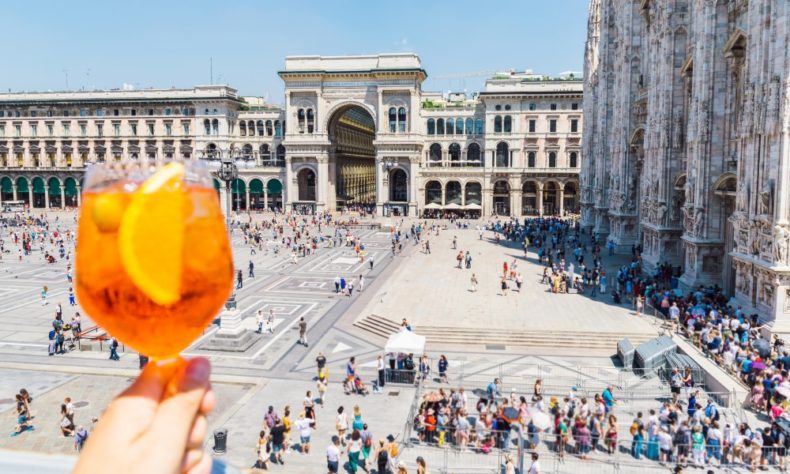 The cuisine of Milan is very hearty. One of the dishes is risotto alla Milanese, rich in saffron. It is both fancy and elegant, and rich and heavy. The classical saffron rice is considered a one dish meal, and that is available at Trattoria Masuelli. It opened in 1921 and is one of the few spots that still use the original recipe. Its base is a stock of five types of meat.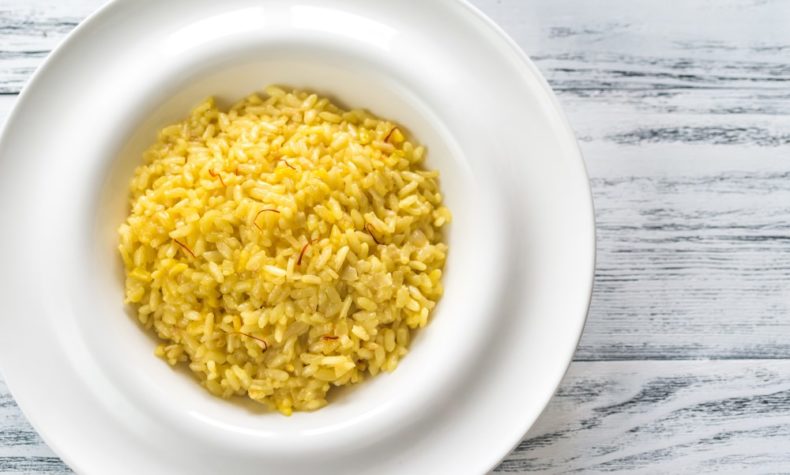 Aperitivo is a tradition unique to Northern Italy and especially Milan. Every respectable local after a long day of work and before dinner at home or at a restaurant makes their way to a bar for a drink. This tradition is so strong that on week nights from 6 PM to 10 PM almost every bar in Milan offers delicious snacks at no extra fee if you're having an aperitivo. The most popular drinks are Aperol Spritz or Negroni, but you can choose anything – a glass of wine or non-alcoholic mojito. The snacks usually consist of pasta, salad, pizza, prosciutto, pickled artichokes, olives and other bits that might actually replace dinner for some.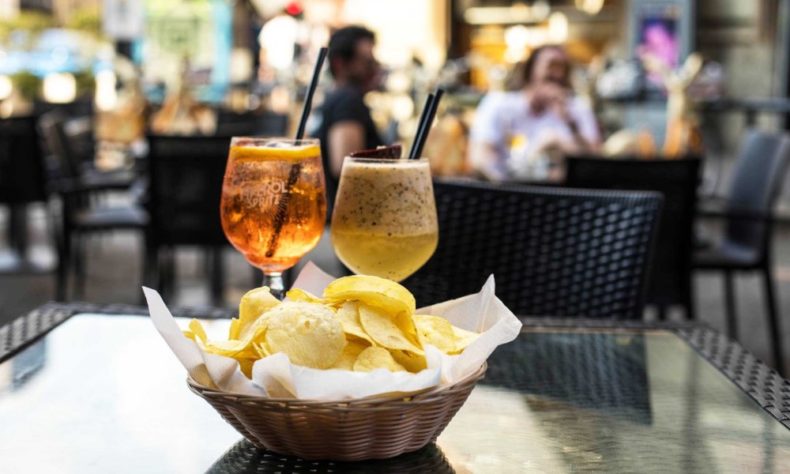 Bar Magenta is one of the many traditional bars in Milan. It's located near the Sforzesco Castle in a beautiful Art Nouveau building. The interior is very classic; bartenders in white shirts make delicious drinks, and when it's warm, you can sit outside and observe other visitors arriving on motorbikes and making a nice evening bustle – something that's unique to Italy.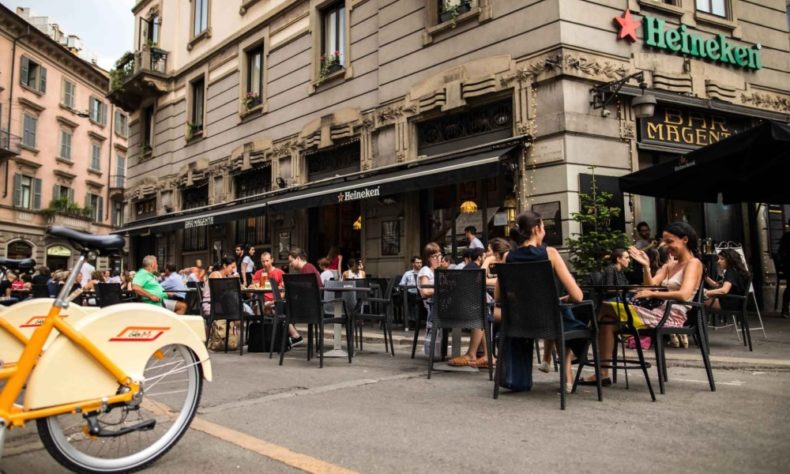 Nice, France
Oysters and Sea Food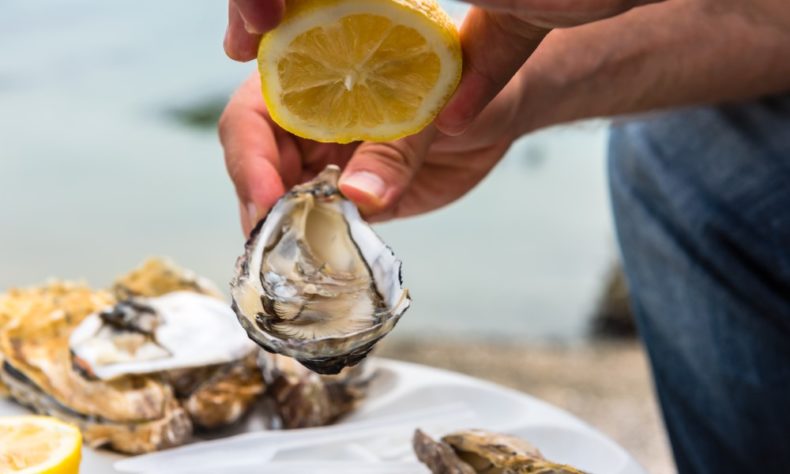 Seafood restaurant Le Cafe de Turin is, surprisingly, not located on the main promenade, but is hidden in the farthest corner of the old town by the Garibaldi Square. Only those who know about this place visit it; lucky passers-by are a rare occurrence. But queuing for a table is inevitable!
The specialty of the restaurant is seafood, but don't expect a fancy kitchen and fancy behaviour. Its main selling point hides in the fresh ingredients. Countless types of oysters brought from the most famous French farms in Bretagne, Normandy and Aquitaine are lined on huge cases, and tireless employees crack them open at fantastic speeds and serve them on plates.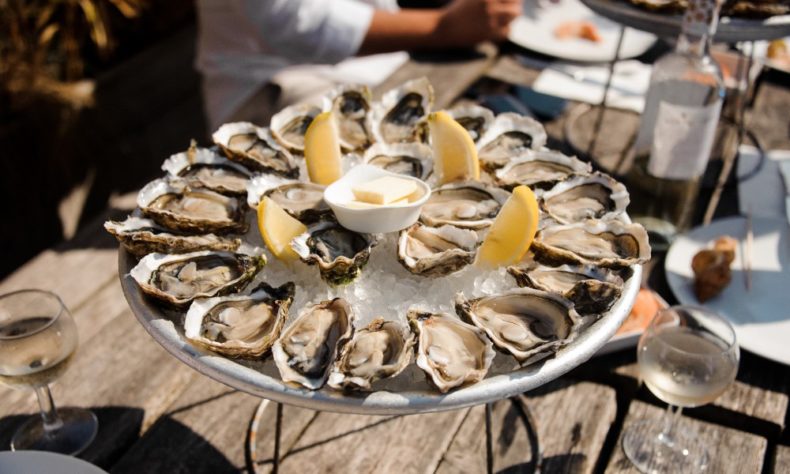 Although oysters are the top choice here, other more exotic seafood is available as well. If in doubt or the French menu is too difficult to handle, the safest option will be the seafood platter that has a bit of everything. Boiled sea snails that have to be picked out of their shells with a tiny needle, shrimp and crustaceans of various sizes – from huge crayfish to dark, tiny shrimp that don't need to be shelled before eating, fresh sea urchins and of course oysters. All of this is served with fresh bread, butter and wine – voila!
Munich, Germany
Beer and White Sausages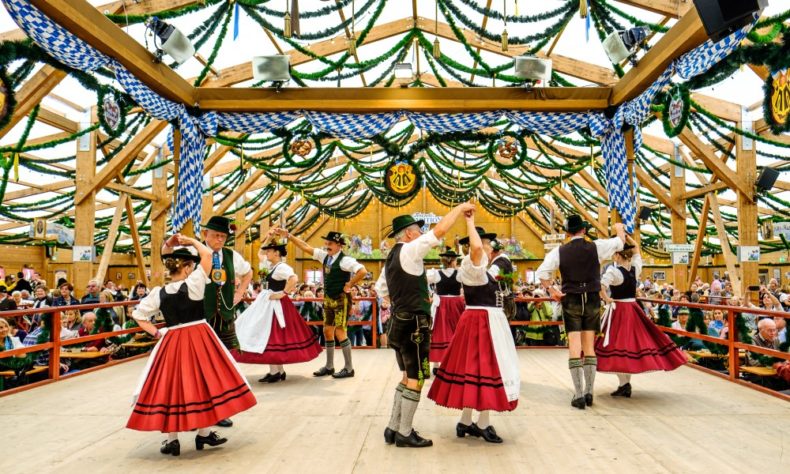 In Munich, beer is almost a cult, and the most famous celebration is Oktoberfest. In the summer when the weather is nice, people flock to beer gardens and in the winter or if the weather is not that nice, everyone moves to beer cellars and pubs.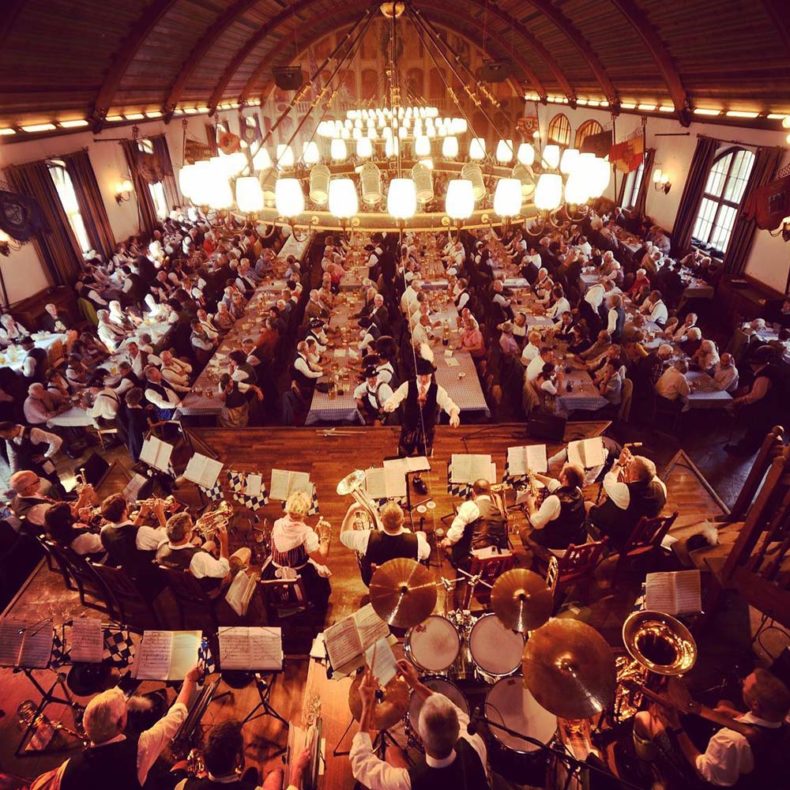 In Munich, visit Hofbräuhaus, perhaps the most famous beer cellar in the world. Its three floors feature sturdy wooden tables, high ceilings, arched windows and shiny frescoes. To get there, booking a table is thoroughly recommended, especially in the summer when the beer garden is open. On weekends, you'll need 20/20 vision to find a free spot. Remember to get potato dumplings Kartoffelkloesse to go with the beer.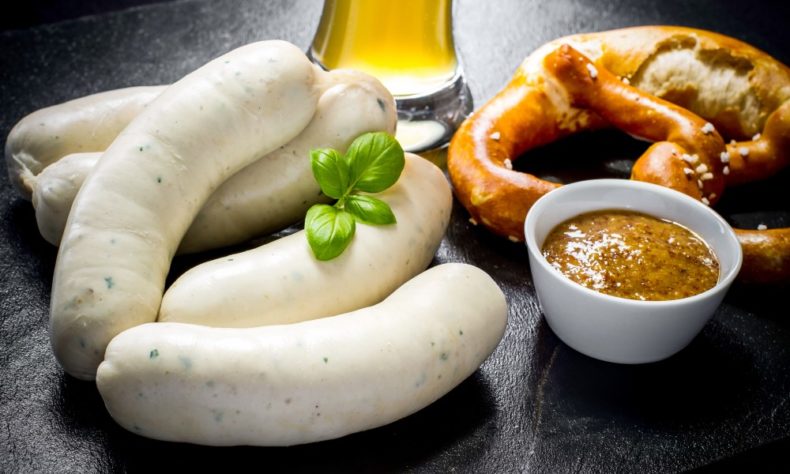 One of the foods you cannot miss is Weisswurst – boiled sausage with veal and parsley. Because of the veal, the sausages are light, almost white. In Munich, every butcher shop has its own secret recipe. In addition to spices and pork fat, the sausage must contain at least 51% of chopped veal. Weisswurst is a food to be enjoyed any time of the day – but it has its special place at breakfast. It goes well with pretzels, mustard and wheat beer.
Augustiner Bräustuben has the best sausages. Besides great food, the selection of beers is huge. Even those not really into beer will find something to their liking.
Paris, France
French Pastries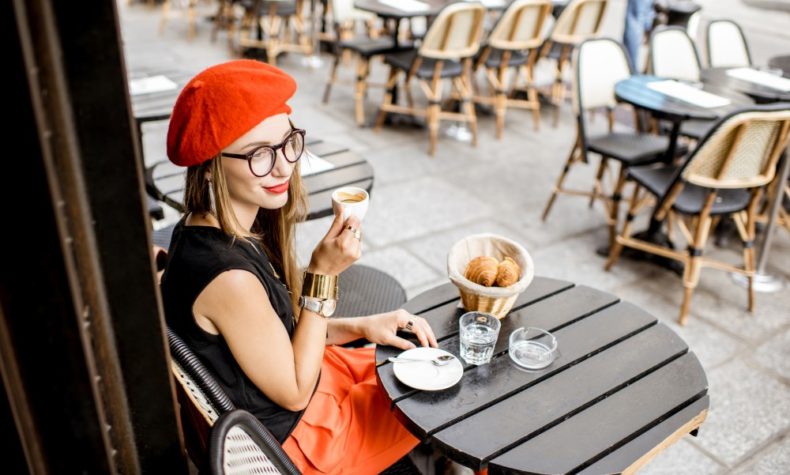 France has long been known as the greatest pastry destination in the world. And now the capital Paris has surpassed itself; its pastry scene is more dynamic and bigger than ever, from modern pieces to exquisite classics.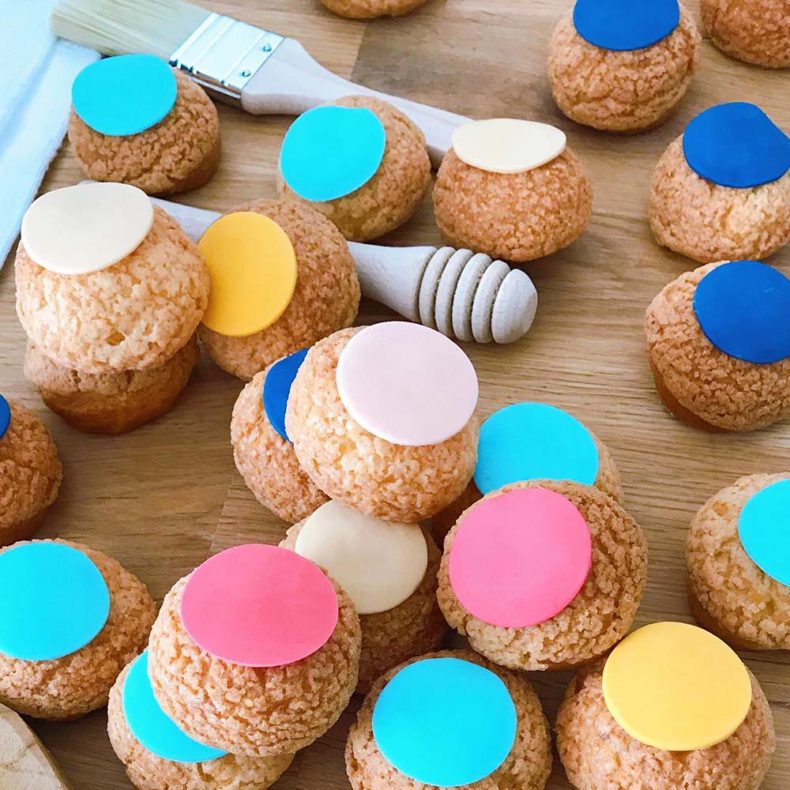 La Maison Odette is a pastry shop specializing in cream pastries. Vanilla, chocolate, pistachios, coffee, salted caramel, lemon, berries or praline – there's a flavour for everyone. Plus, the pastry's dainty size makes it a perfect treat for everybody.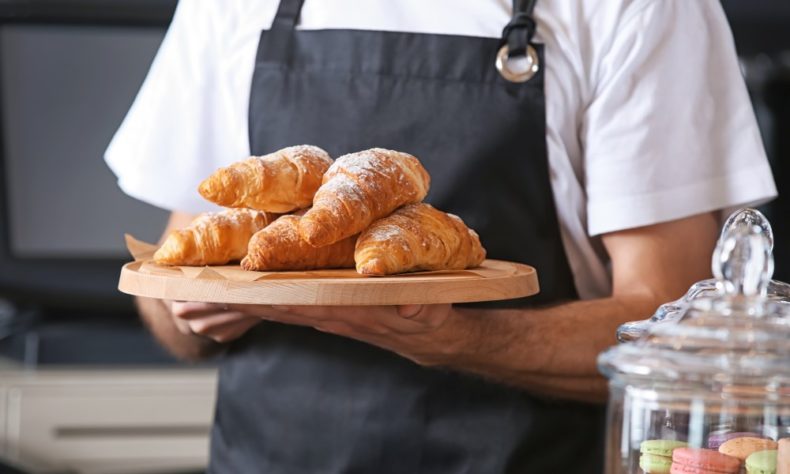 Speaking of breakfast pastries, croissant is still the king. Des Gâteaux et du Pain patisserie makes extra light croissants – it would be a sin not to have one. Du Pain et des Idées makes croissants with a light almond flavour – such an elegant pastry.
Another triumph of the French confectionery is the macaron. It's one of the most popular sweets in Paris and all of France. The macaron is a biscuit made of egg whites, sugar and almond flour. One of the best places to get one is Pierre Hermé.
Vienna, Austria
Apple strudel and coffee Melange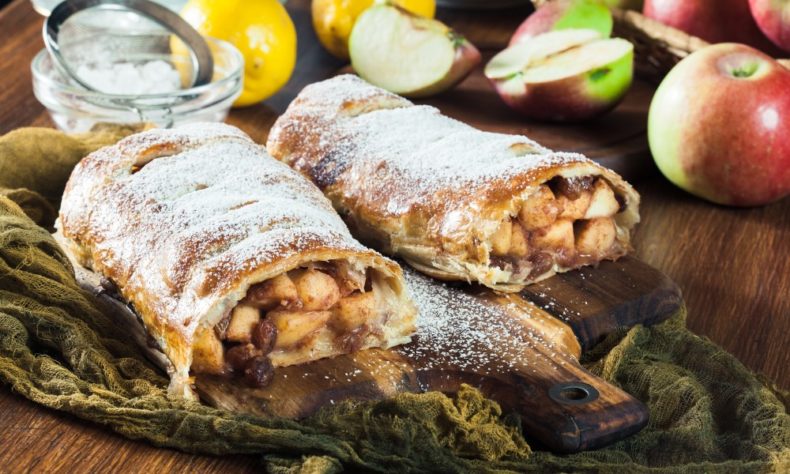 The traditional dessert with a rich and colourful history – apfelstrudel – is one of the most popular treats in Austria. This sweet pastry is made of thin layers of dough with a fragrant apple filling. The first known recipe dates back to 1696. Some say this dessert was created in Vienna for the Emperor of Austria and the aristocracy. Depending on the recipe, the filling may include raisins, cinnamon, rum and nuts, like almonds or walnuts. The strudel is best served warm, straight from the oven, with a scoop of ice cream, whipped cream or vanilla sauce.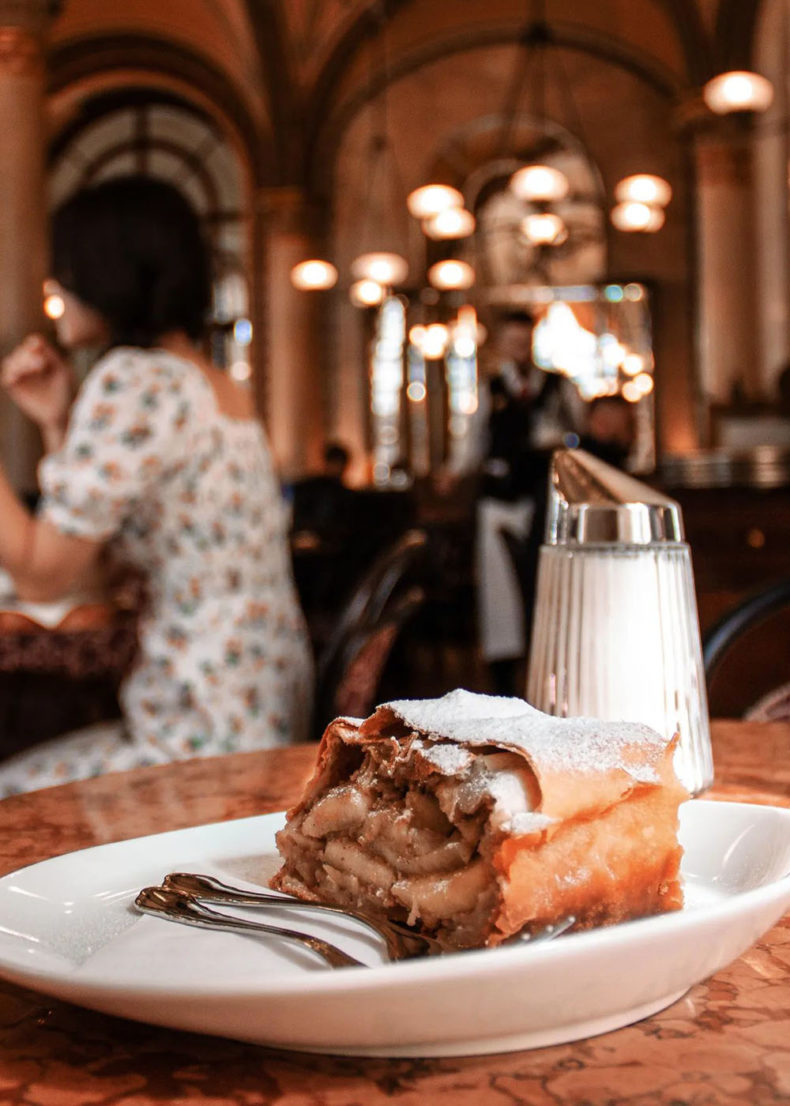 You can get a strudel at Vienna's most luxurious cafe Café Landtmann. It is still made using the original recipe there, so their strudel is considered the best in town. People come to the cafe to enjoy food and conversations and just have a good time.
One of the best ways to experience Viennese culture is a visit to a traditional coffee house. A coffee break in Vienna is a slow and elegant process. The point is to savour the coffee and the surroundings, and linger. You can read a book, get your favourite newspaper or magazine (usually scattered on a large table) or chat with friends. You won't see people working on their laptops, speaking on the phone or listening to music. You'll see people eating cake, lots of cake. It begets the question if anyone has a full time job in this city.
Melange coffee is similar to a cappuccino (a small espresso with milk foam) served in a ceramic mug. Café Central is undoubtedly the grandest cafe in Vienna and the right place to try this type of coffee. Vaulted ceilings, columns, ruby red lounge chairs, white tablecloths, portraits of Franz Joseph and Elizabeth I adorn the interior, and the window has a large display of cakes to invite you in.