So you're saving your vacation days for a grand holiday, but feel an urgent need to get away from the office and recharge your batteries?
A weekend in Brussels will be enough to restore your energy reserves, for this city is rich in flavour and perfect for giving in to the temptation of waffles.
What to explore in Brussels?
There are three official languages in Belgium – French, German and Dutch, but even though many speak English in Brussels, learning a few phrases in French won't hurt. Bonjour and merci will come in handy everywhere – be it while exchanging smiles with passers-by or buying a cup of coffee.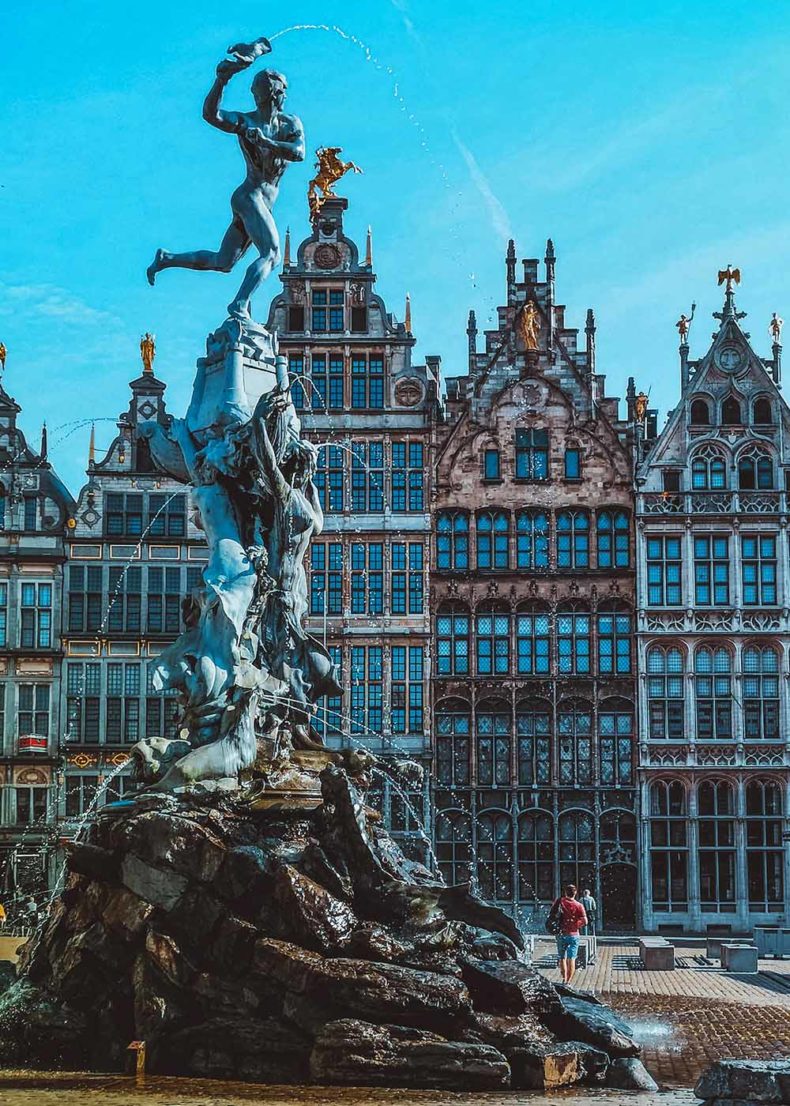 The Grand Place
Begin your friendship with the city in its heart – the Grand Place (Grote Markt), where buildings are adorned with sculptures and golden details.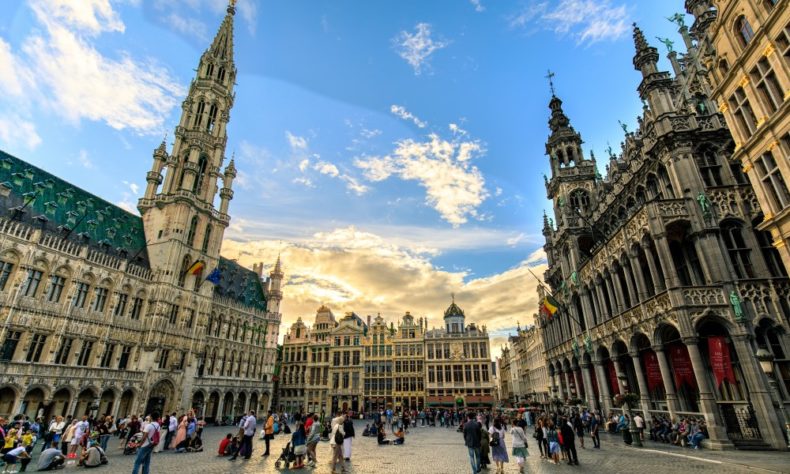 The Brussels City Museum
Nearby you'll find the Brussels City Museum that displays a collection of costumes worn by Manneken Pis.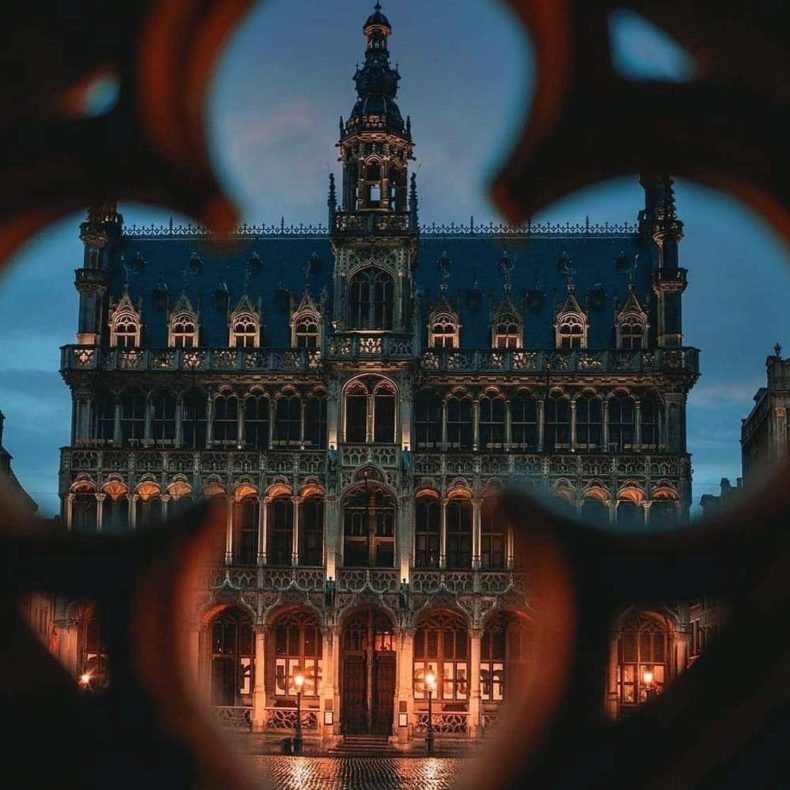 A two-minute walk will take you to him, and the legend says this bronze statue was erected to honour a boy who once peed on the enemy's gunpowder and thus saved the city. Another story relates that a witch punished the boy for relieving himself on her doorstop by freezing him forever.
Did you know there are three pee-themed statues in Brussels in total? Besides the boy, there's a statue of a little girl in one of the alleys, and a peeing dog at the Kartuizersstraat 33 intersection.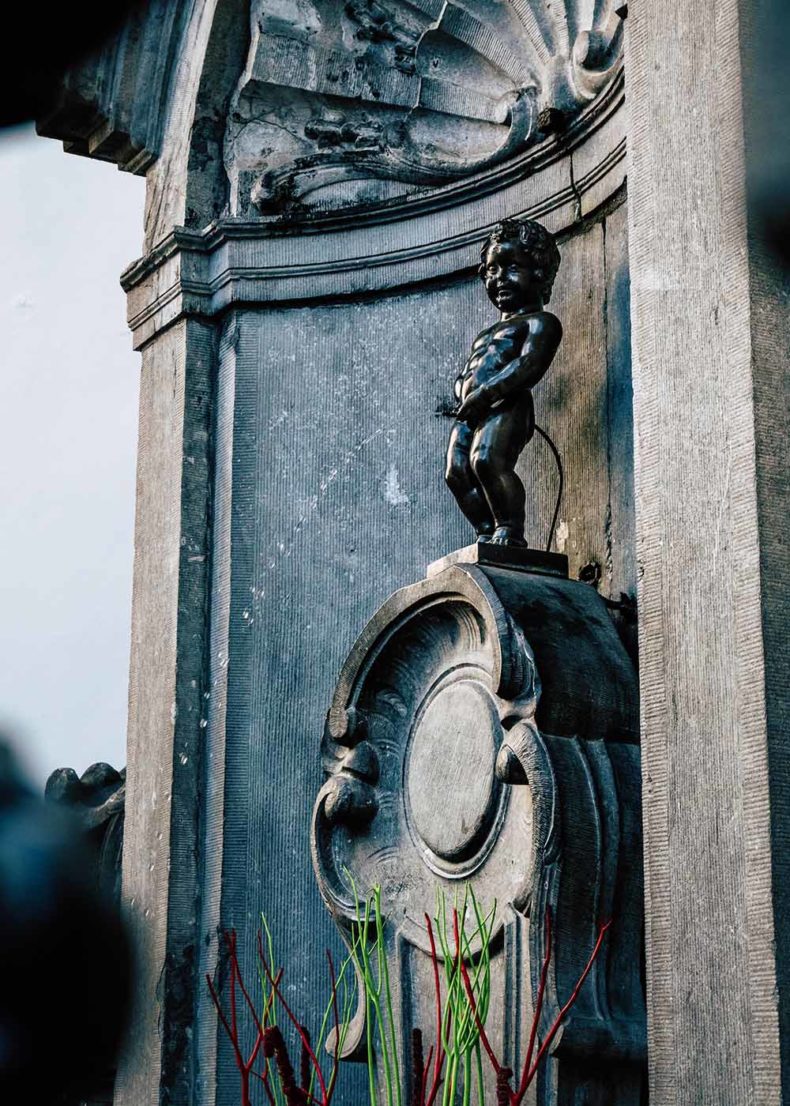 Law Courts of Brussels
One of the biggest court houses in Europe stands proud in the city centre, and it's one of the most beautiful too. It's so impressive that it begets the question – am I really not in a palace?
From the Mont Des Arts garden a view to the most famous buildings of Brussels unfolds, while the MIMA museum used to be a brewery, and is now stuffed to the brim with contemporary art.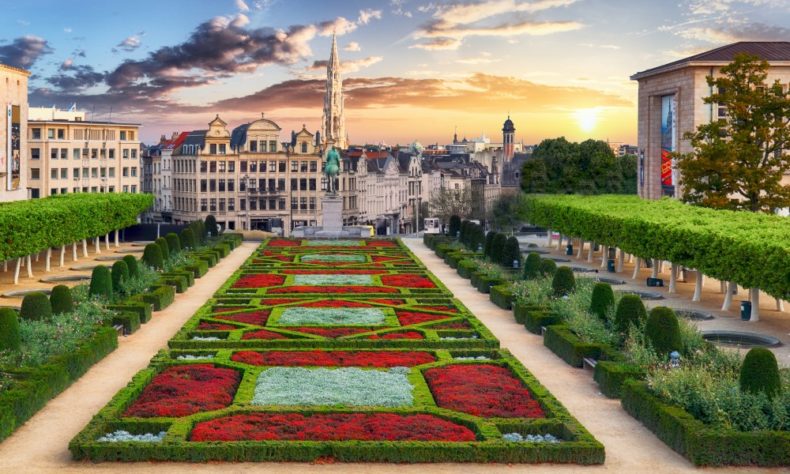 Atomium
A half an hour long metro ride from the city centre will take you to one of the symbols of Brussels – Atomium – which has been part of the city's landscape since 1958. It symbolizes a unit cell of an iron crystal, magnified 165 billion times!
The spheres are actually viewing platforms and restaurants, and all of Europe is at its foot, no joke! The Mini Europe park is located there: Paris is represented by the Eiffel Tower, Rome – by the Colloseum, and Riga by the Freedom Monument.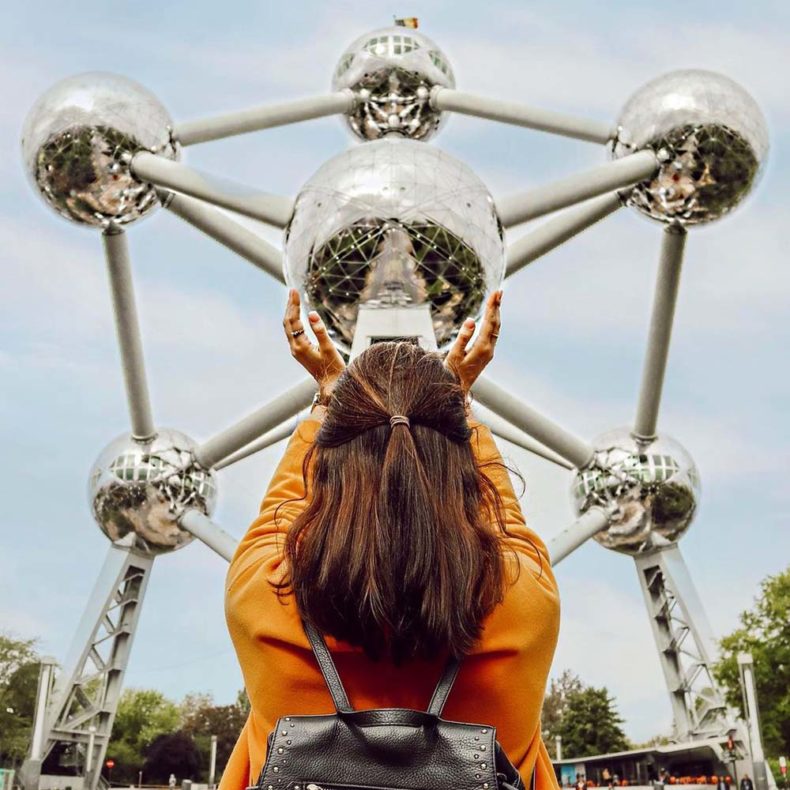 The botanic garden, where to enjoy live music
Be sure to check the website of Le Botanique; perhaps an lively concert or an exciting exhibition takes place over the weekend.
Originally, it was built as a botanical garden, but nowadays it's one of the best places for enjoying live music.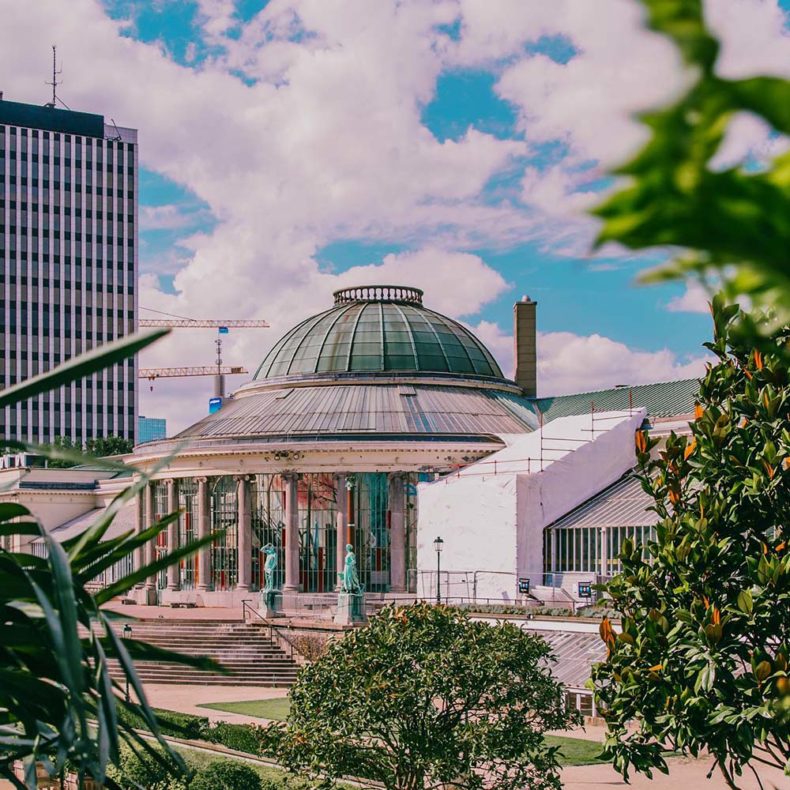 Bozar – a cultural centre
But in Bozar, paradise for culture lovers, you can have everything – from rave parties to classical music concerts.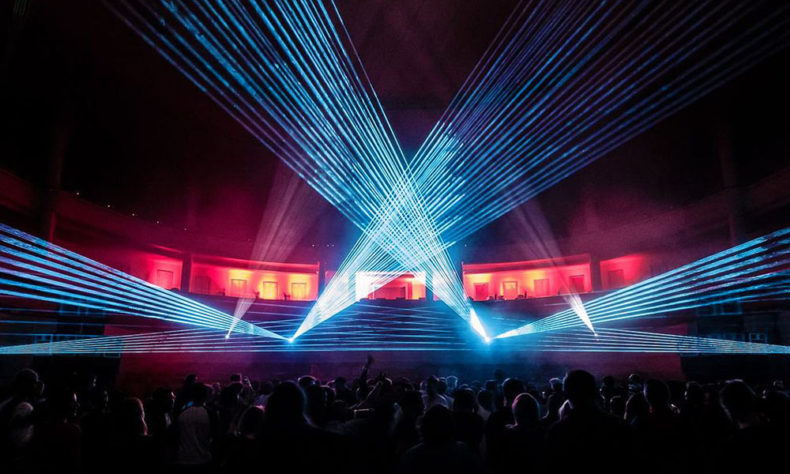 Where to try the best local dishes?
Waffles
Let's be honest, food is simful here. Waffles, chocolate and French fries are just the beginning.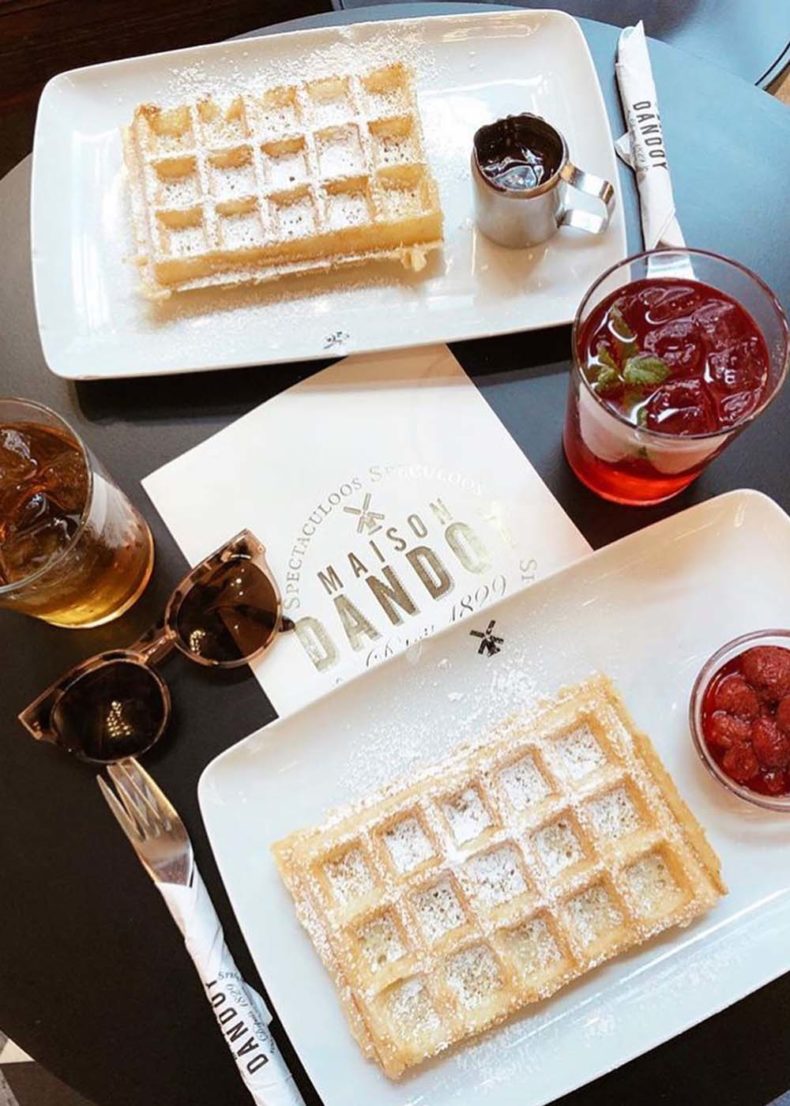 Experts say Maison Dandoy has the best waffles, while Frit Flagey serves the crunchiest fries.
If you're looking for something special, head to Peck 47 and order the "drunken sailor". No worries, it's just the name of a dish – a waffle with lox, poached eggs and some salad.
Fries

Belgian chocolate

But where is the best Belgian chocolate to be found, you ask? Try Maison Pierre Marcolini, Wittamer or Côte d'Or.
Belgian beer
The Delirium Tremens pub holds a Guinness World Record for the largest selection of beer – more than 300 types to choose from.
Hmm, perhaps you'll need a second weekend in Brussels after all?