It's always the perfect time to head down south and enjoy the sunshine and peaceful beach life.
Here's our pick of beautiful destinations for a warm, short-haul holiday.
Larnaca, Cyprus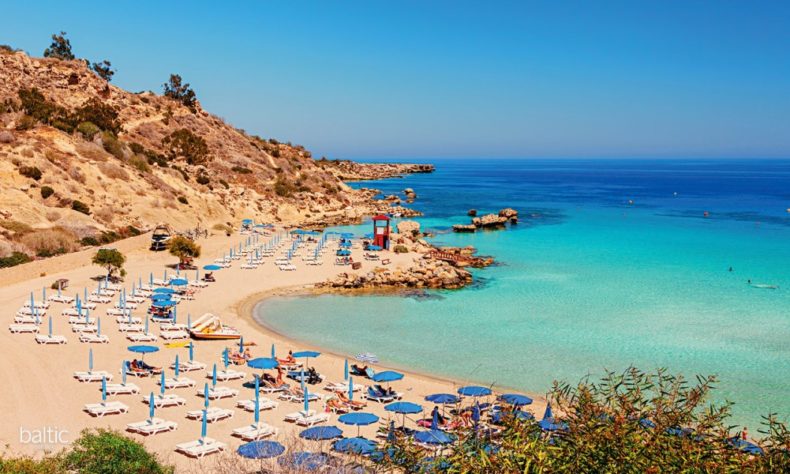 Larnaca is full of year-round sunshine and easy-going beach life.
The city's palm tree-lined promenade along the waterfront, otherwise known as Finikoudes, is a hub of restaurants, cafés, and bars and the place to meet locals and travellers enjoying drinks or relaxing on the beach.
If you prefer a stroll, the promenade will take you past Larnaca Castle, the Buyuk Cami mosque, and the old Turkish quarter of Skala.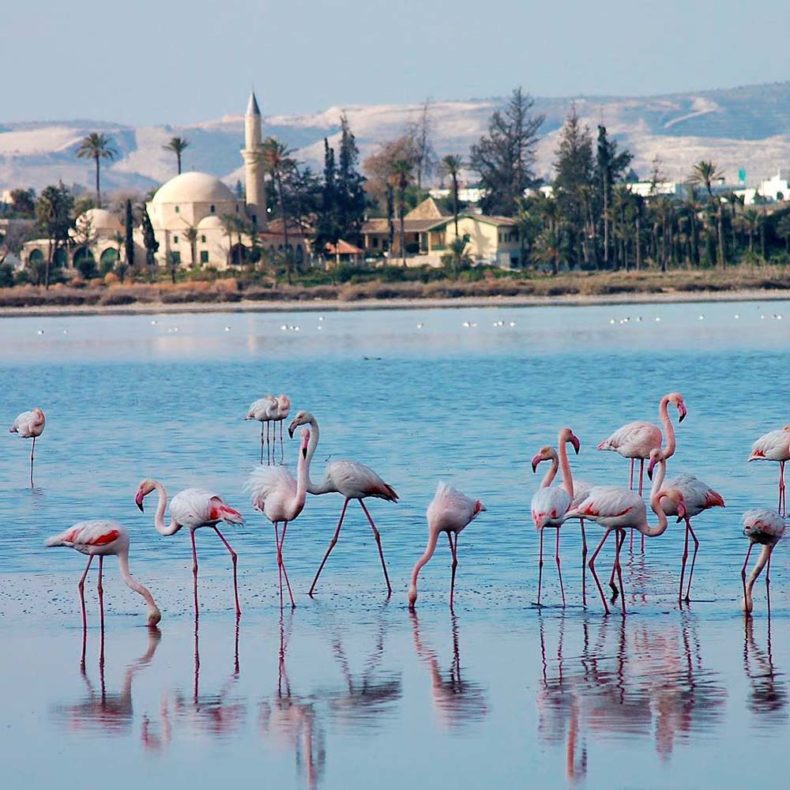 Larnaca has no shortage of beaches, with everything from party strips to quiet, natural spots.
Finikoudes is the city's main coastal strip, extending for two kilometres from the Larnaca Marina down to the Psarolimano wharves.
If you're looking for a party on the beach, Mackenzie Beach is the place to explore.
One of Europe's most beautiful beaches lies near Ayia Napa.
Nissi Beach attracts crowds with its sands and glittering azure waters.
If you prefer more secluded spots, head to Konnos Bay for lush seasonal greenery and cliffs.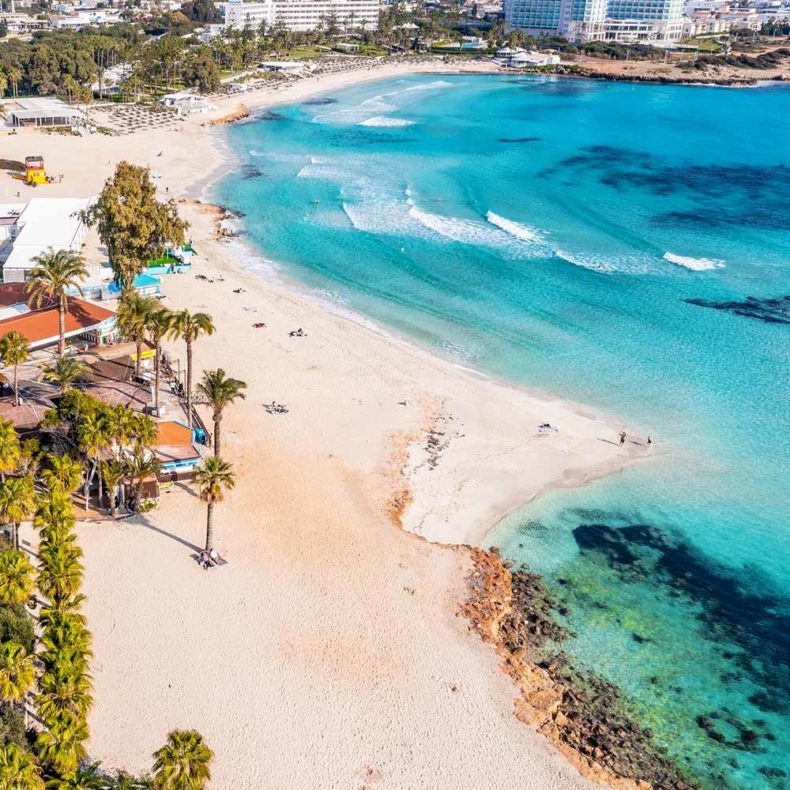 Must-have food
Souvlakia is the king of meat cuisine in Cyprus. It's a grilled kebab made of pork, lamb, or chicken meat.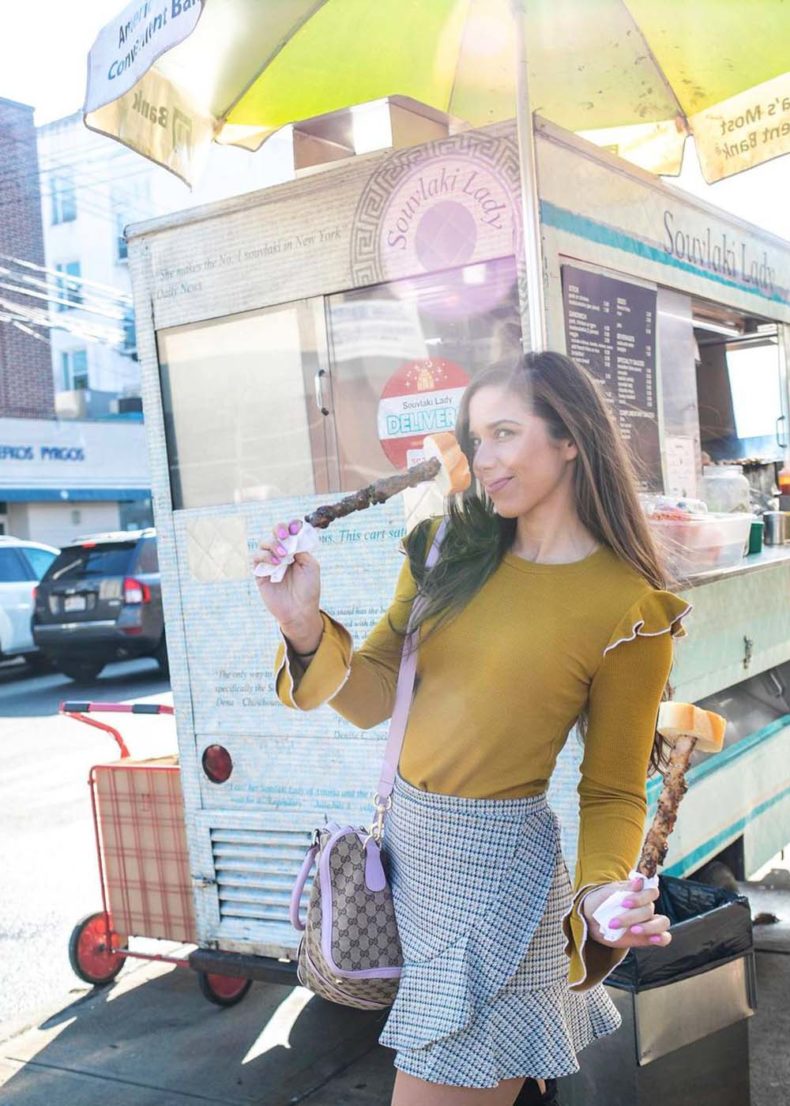 Must-visit sunset spot
Larnaca Salt Lake offers arguably the best view of the sunset.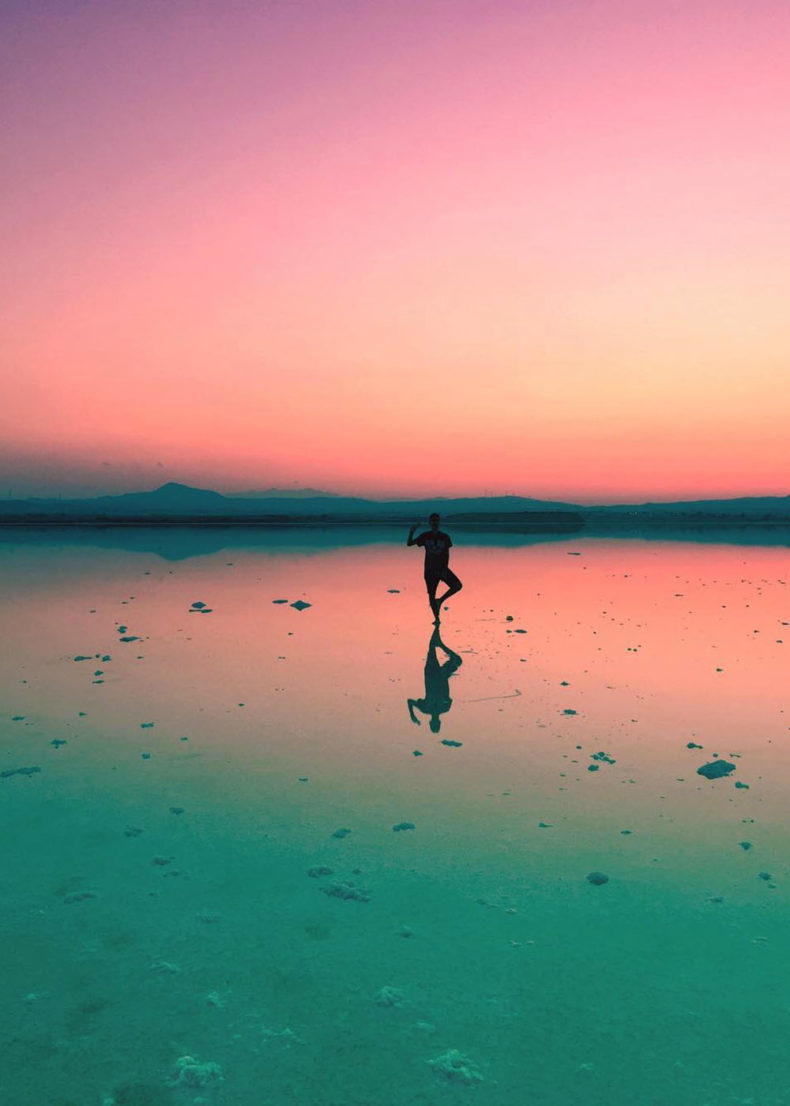 Must-see beach
Nissi Beach with its pearl-white sand and turquoise waters has a reputation for being a true paradise destination.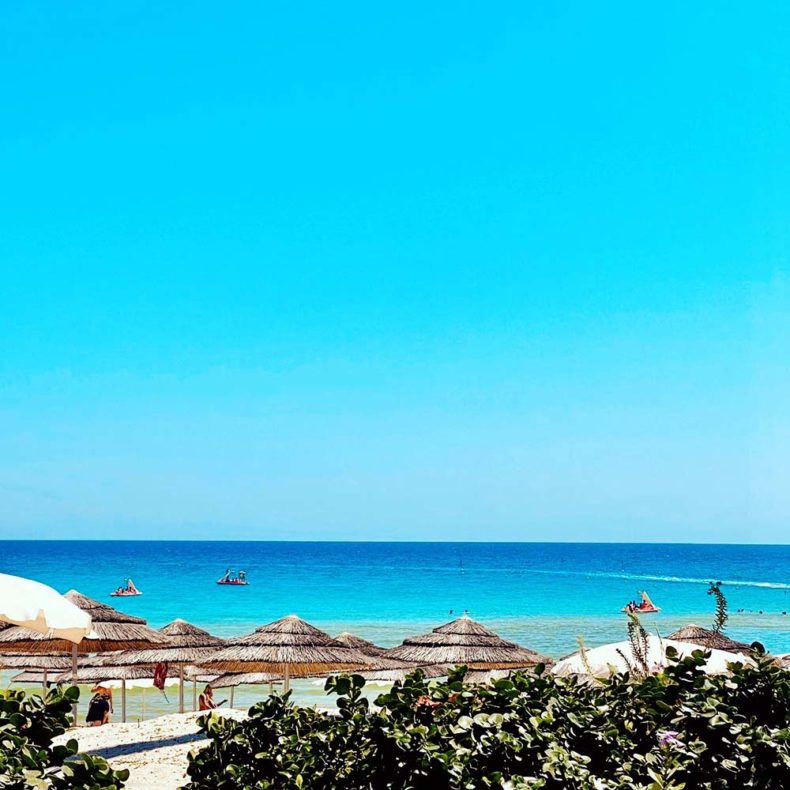 Must-try sport
Alaminos near Larnaca is considered one of the best kitesurfing locations in the world.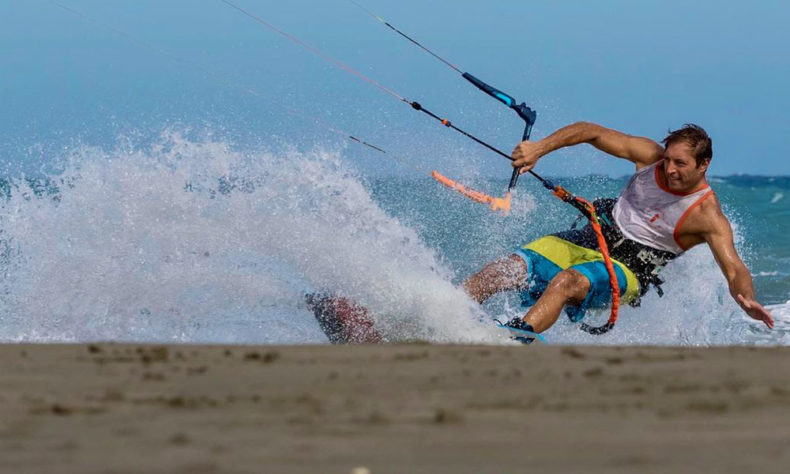 Must-buy souvenir
A game of backgammon, also known as tavli, has been the national game of Cyprus for generations and is often played in Cypriot cafés and coffee shops.
Athens, Greece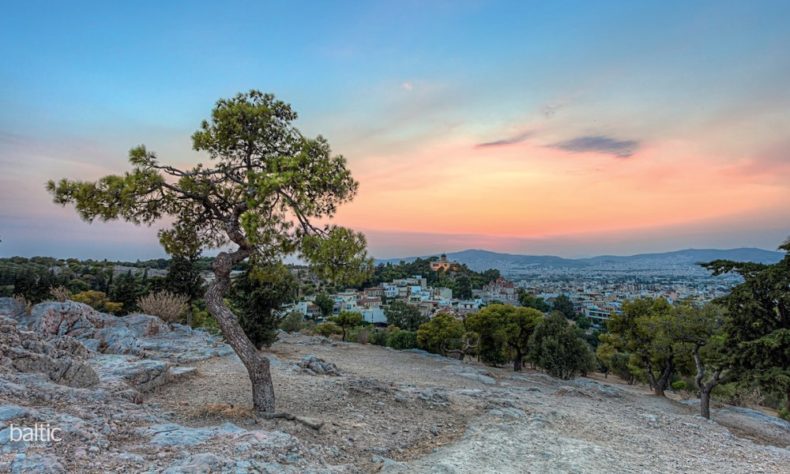 Athens radiates a rich mix of history and contemporary culture. Ancient Greece gets the most attention, but you can also combine your city break with the relaxation of a beach holiday.
The Apollo Coast, also known as the Athenian Riviera, begins about 17 kilometres southeast of Athens. Whether it's a sandy strip in the upscale suburb of Glyfada or hidden coves near Cape Sounion, this 48-kilometre stretch down to Cape Sounion should be on your radar.
The further south you go, the less crowded and built-up the region gets.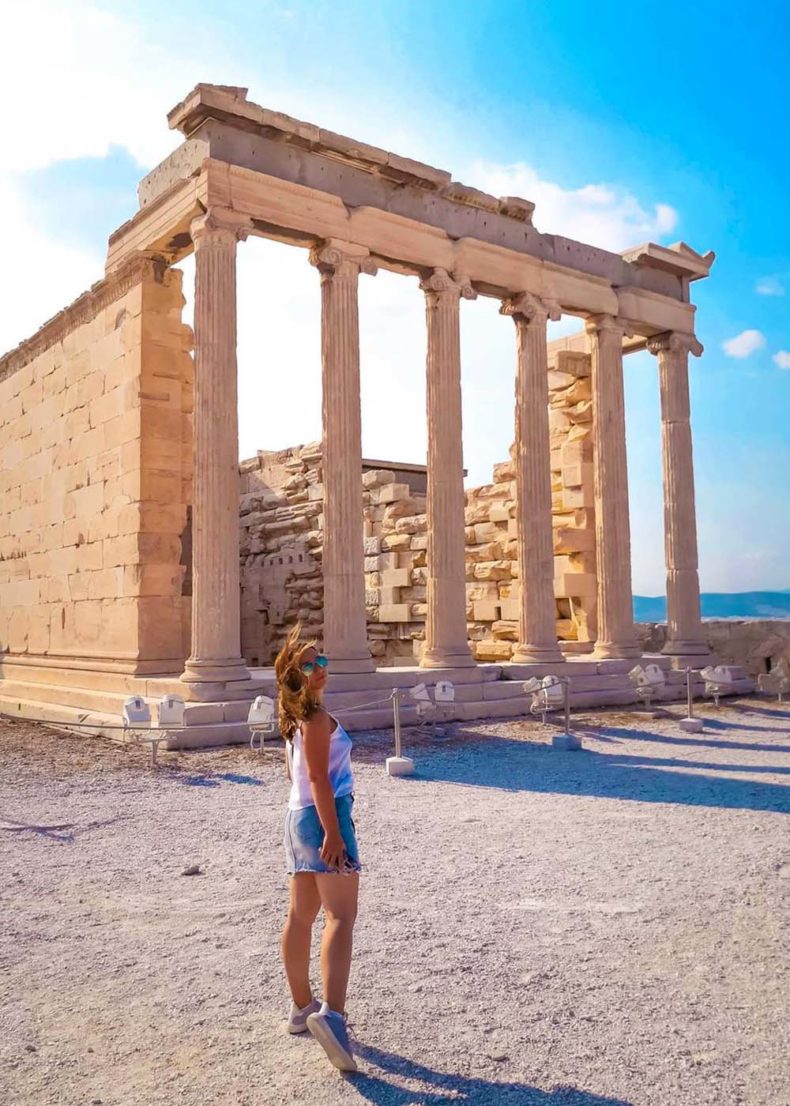 If you'd rather skip the busy streets of Athens, Anavissos offers a beautiful setting by a long, sandy beach. In addition, Anavissos Bay is a popular destination with windsurfers of all levels. Athenians come here on weekends to unwind and enjoy fresh fish and seafood in the restaurants and taverns in the nearby village of Palaia Fokaia.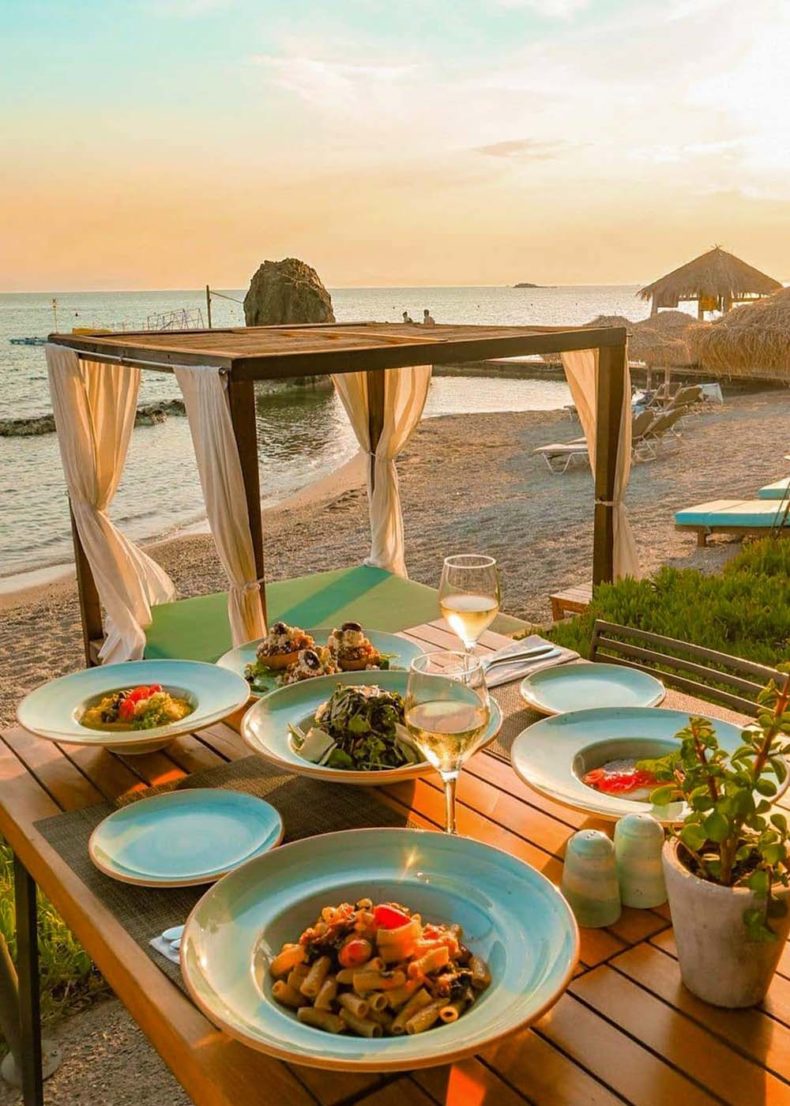 Or how about exploring an offbeat gem further down the coast in Cape Sounion? One of the best-preserved Greek temples in the world, the Temple of Poseidon, is perched on top of a cliff here and overlooks the Aegean Sea.
The sunset at Cape Sounion is genuinely spectacular. But to avoid crowded nearby beaches during the daytime, head to the lesser-known beach at Asimakis.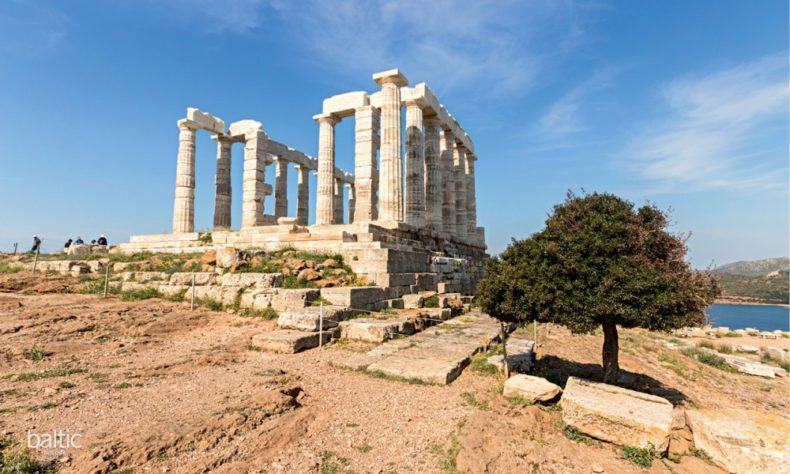 Must-have food
Pastitsio is a Greek comfort food usually served on Sundays and made of layers of penne pasta, juicy minced meat, cheese, and béchamel sauce.
Must-visit sunset spot
Areios Pagos is a romantic off-the-beaten-track spot right next to the Acropolis.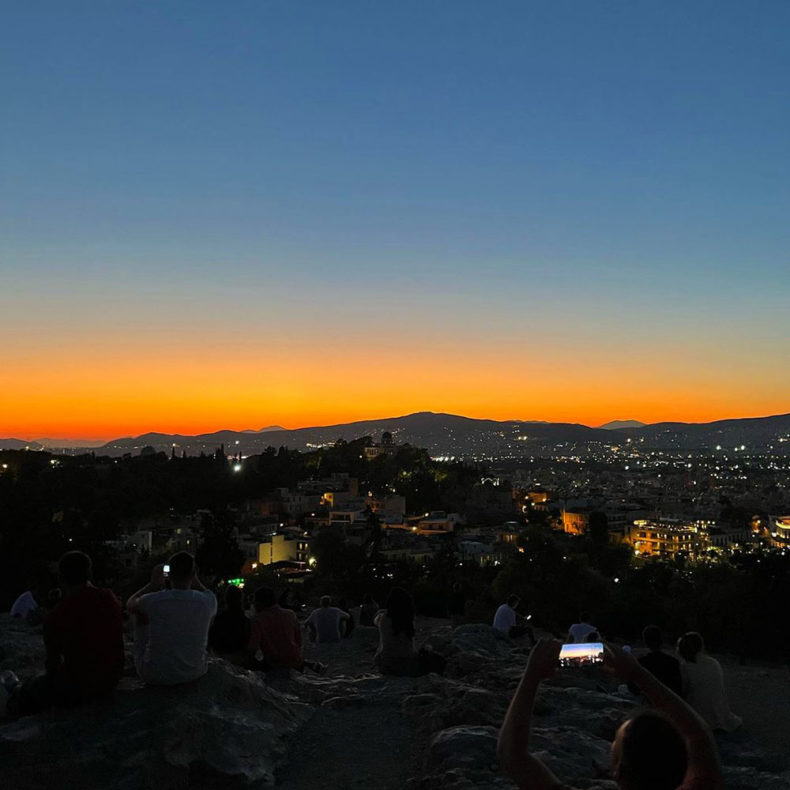 Must-see beach
Situated 44 kilometres from the centre of Athens, Kalivia is a stunning coastal area with blue waters, sandy beaches, and a calming atmosphere.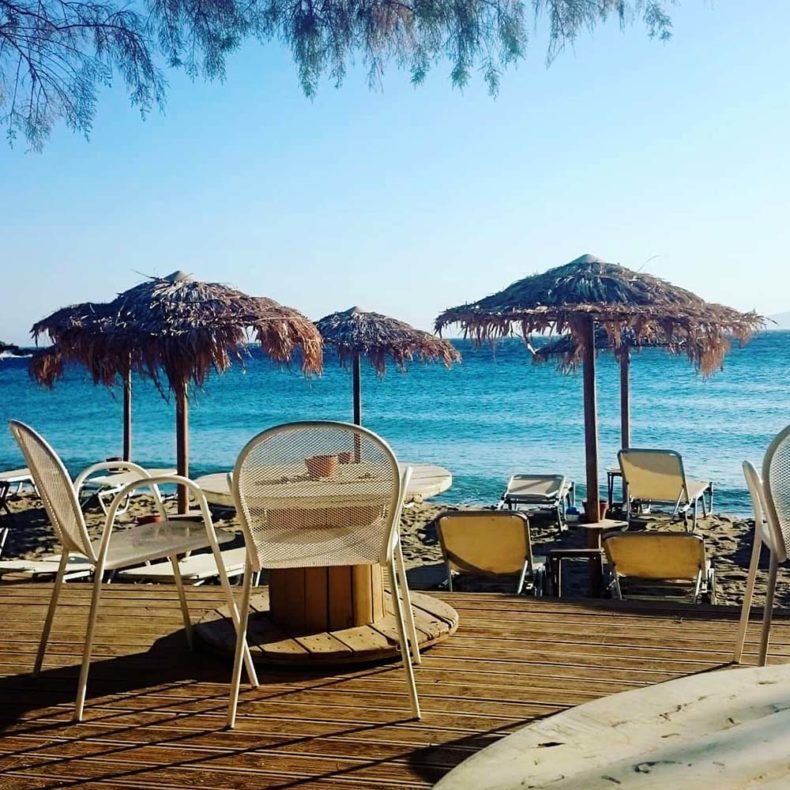 Must-try sport
The Lousios, Alfios, and Ladonas rivers are the most popular Greek rivers near Athens for year-round rafting.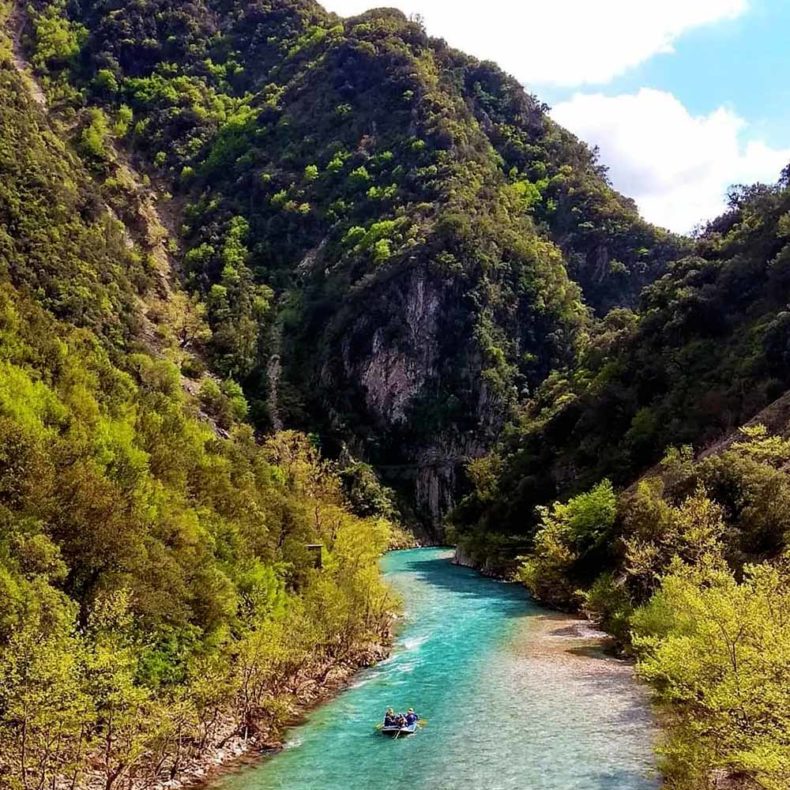 Must-buy souvenir
Custom-made leather sandals are a traditional yet stylish souvenir to bring back home. Stop by the world-famous Melissinos sandal shop (Normanou 7, Monastiraki).
Lisbon, Portugal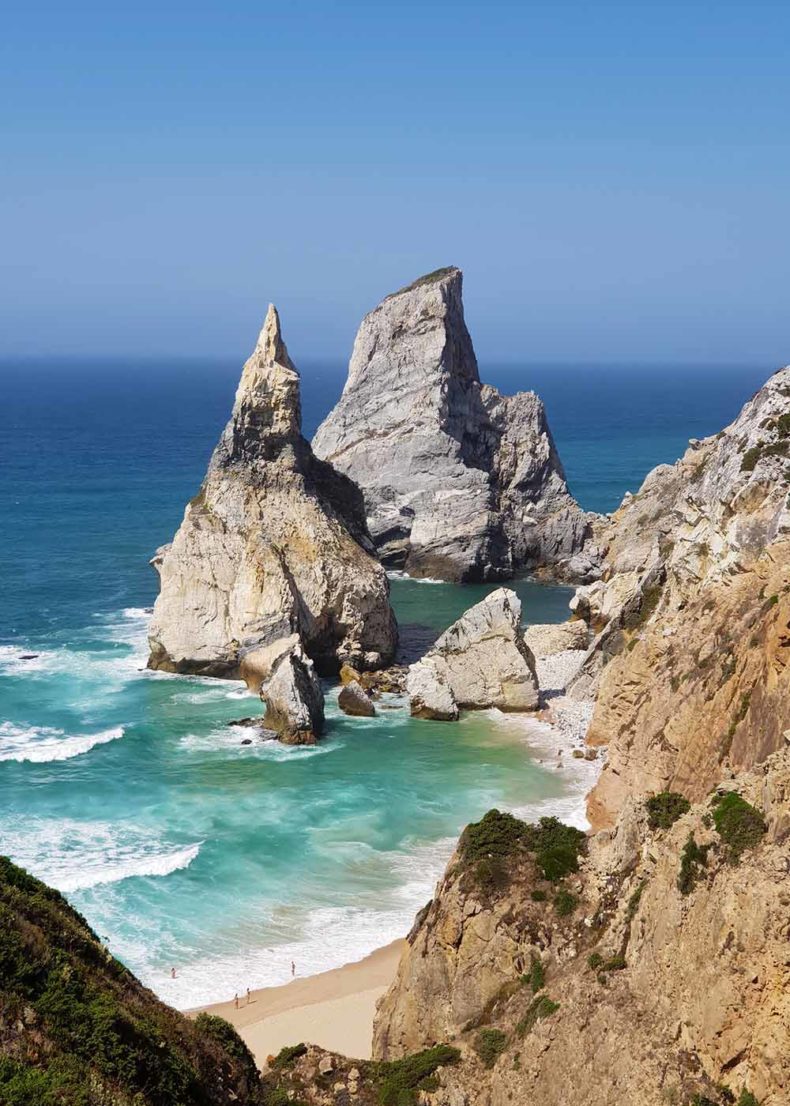 From pristine stretches of sand to crashing waves and rocky cliffs, Lisbon lies near Portugal's finest beaches.
Four different coastlines surround the city. The coast between Lisbon and Cascais is lined with numerous picturesque beaches and resort towns.
Carcavelos Beach is one of the largest and only 30 minutes from Lisbon by train. Thanks to the long stretch of sand, sports facilities, and proximity to the city, this beach has become a popular destination among locals and holiday goers.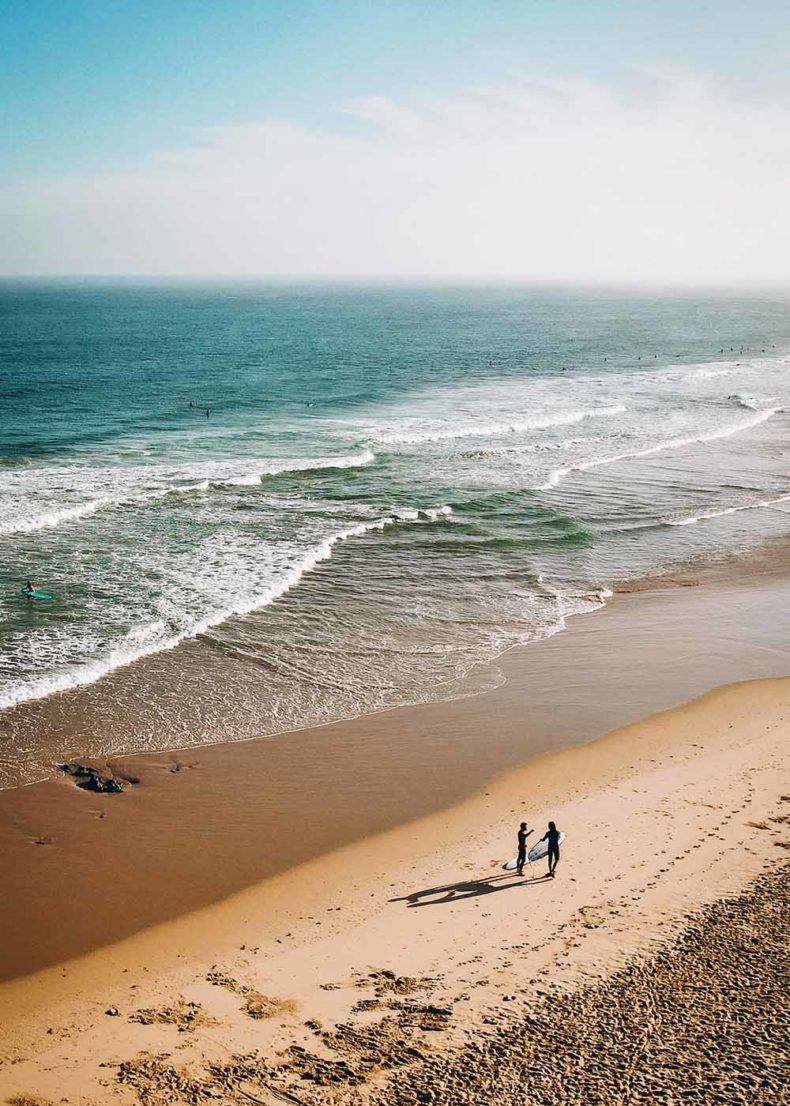 Beaches closer to Cascais are small but certainly crowded in the summer. The setting here is very different in character, ranging from the tranquil waters near Estoril to the wild beaches of Serra de Sintra.
Further north along the coast is Praia do Guincho, a surfer's paradise. The wild and rugged beach lies on the western edge of Sintra National Park, which ensures its raw beauty and remote ambience.
Most beachgoers head to the beaches on the Cascais-Estoril coast, but the Costa da Caparica south of Lisbon is equally suited for a day trip to the beach.
Jump on a ferry from Cais do Sodre to get to the coastal town near Almada. Watch the fishermen practising xavega (known as 'blind fishing') and later enjoy the fresh catch at one of the local seafood restaurants.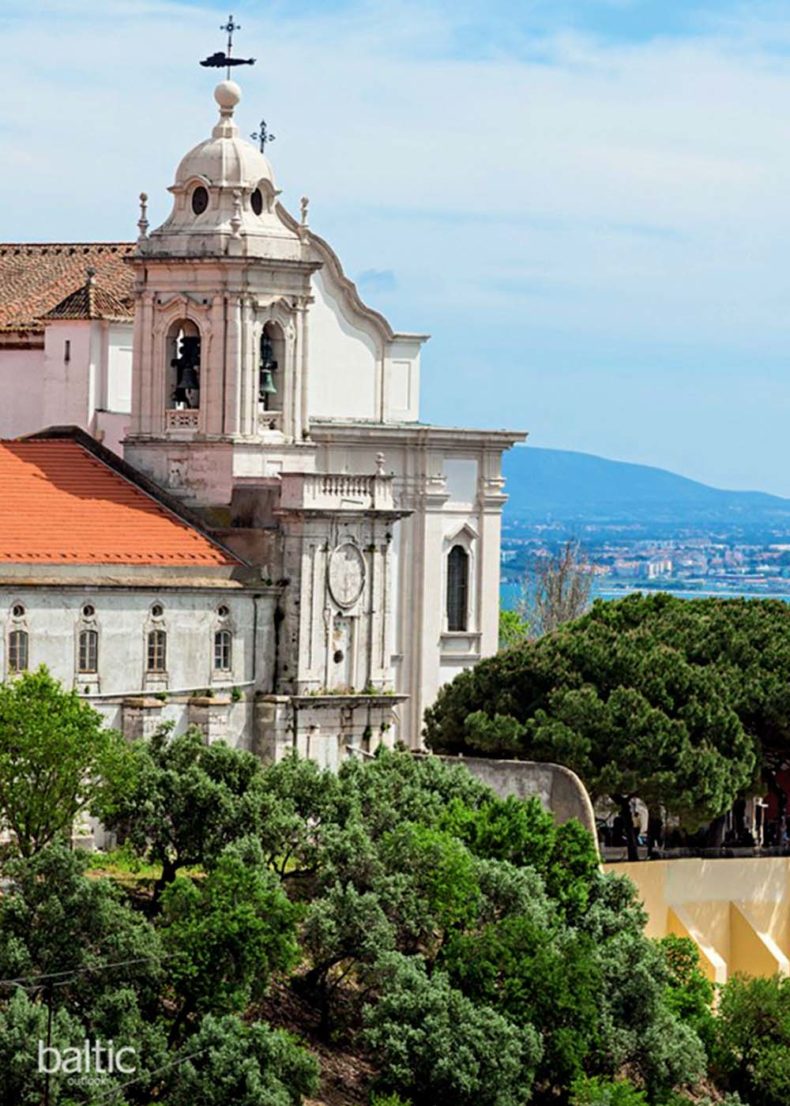 Must-have food
Sardines are a quintessential Portuguese specialty. If you travel to Lisbon between June and October, try freshly grilled sardines with a slice of lemon and boiled potatoes or a salad.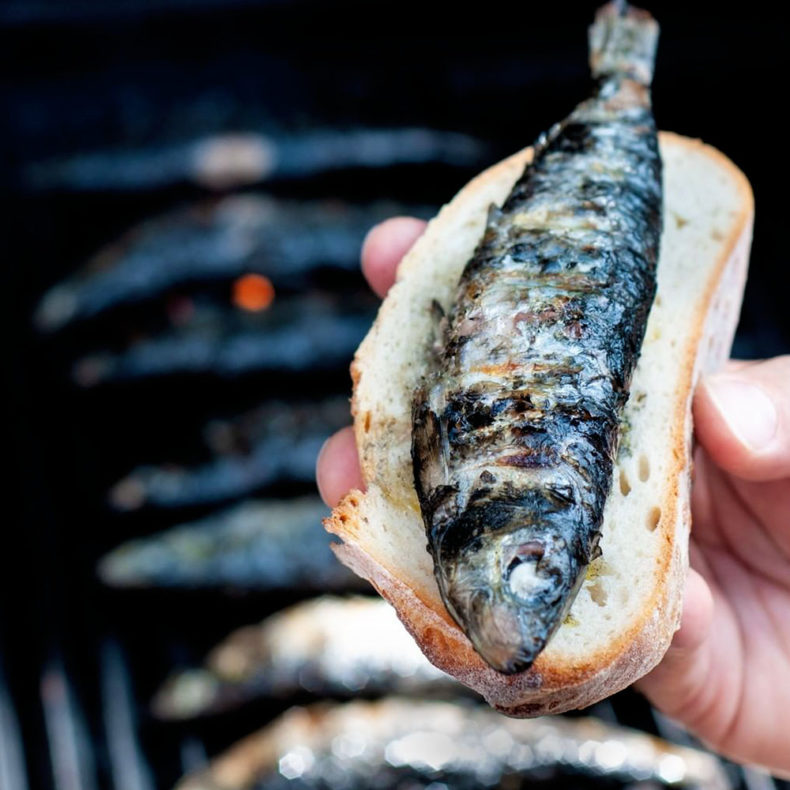 Must-visit sunset spot
The Miradouro da Senhora do Monte is the city's highest lookout point and a fascinating sunset spot with slightly fewer crowds than the Miradouro da Graça.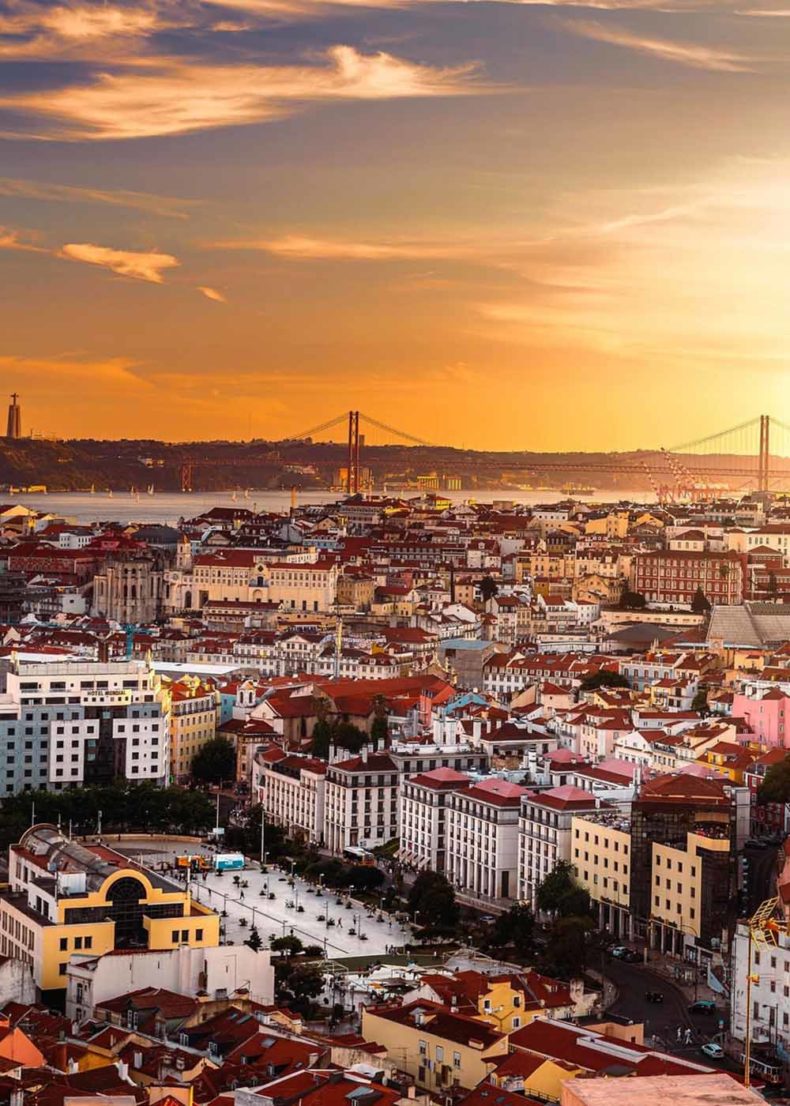 Must-see beach
Backed by high cliffs, Praia da Adraga is one of the most beautiful beaches in Portugal. The golden sand beach is a favourite among locals to enjoy the ocean breeze and the wild scenery.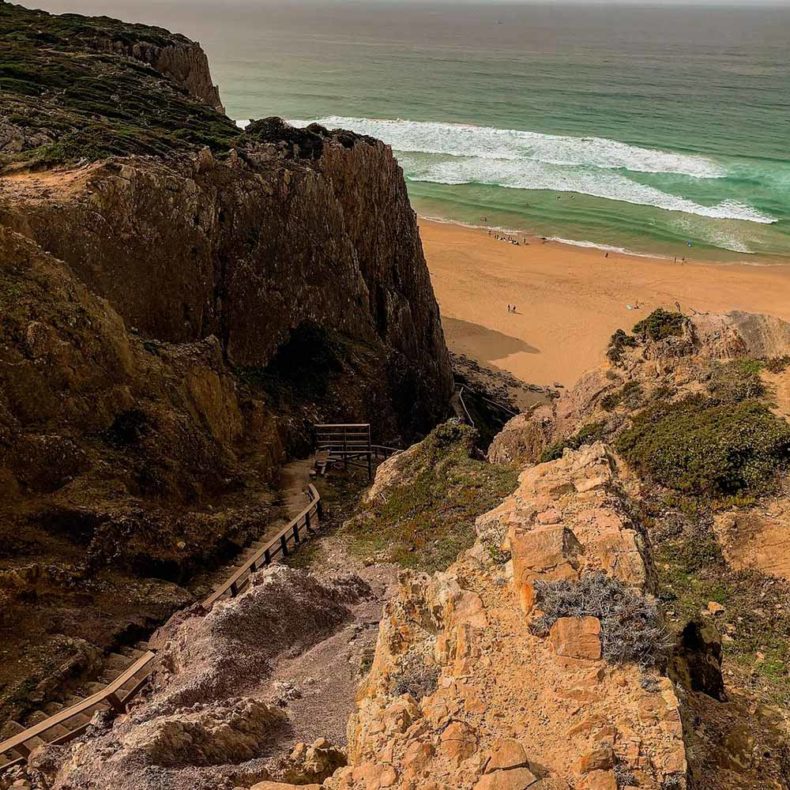 Must-try sport
Stand-up paddle boarding, or SUP, is a fun and exciting experience. From the Lagoa de Obidos to the River Tagus, join a SUP tour and explore the city from the water.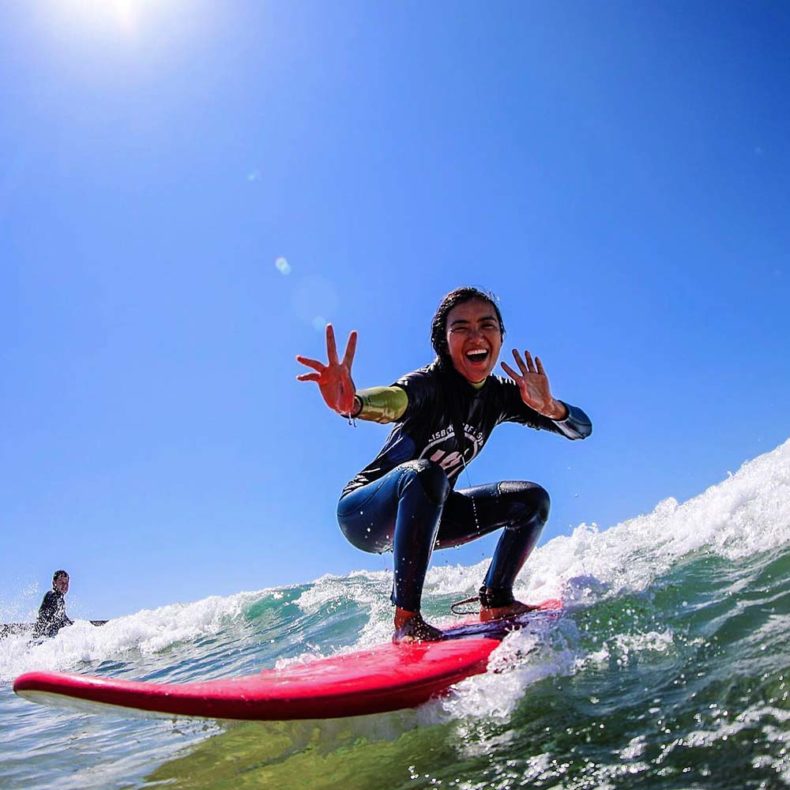 Must-buy souvenir
Besides colourful ceramic azulejos, soaps from Castelbel make for a great souvenir from Portugal. These truly one-of-a-kind luxury soaps are handmade following a 300-year-old tradition and have become a favourite among Hollywood celebrities.