Milan is a city like no other. Being a fashion capital and design mecca, it naturally inspires, stimulates, and educates. Here's what's really exciting there right now.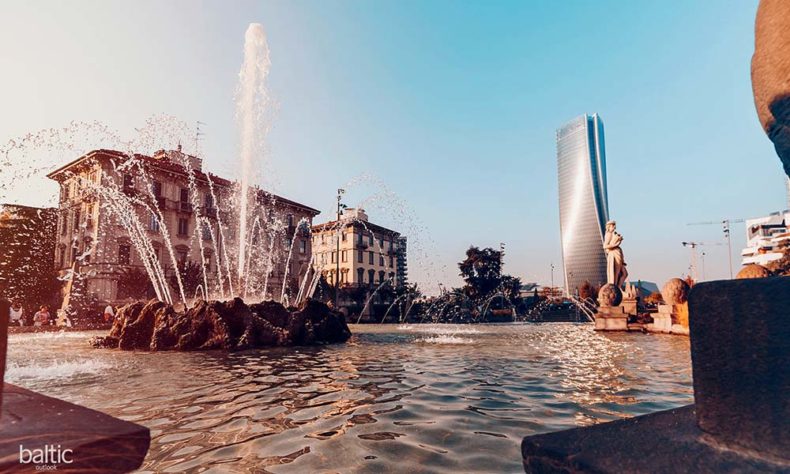 Addresses for those who love design

Design is one of Milan's main draws. And that's not just a cliché. When, after a two-year hiatus, the world-famous Salone del Mobile. Milano furniture fair returned even more innovative and inspiring than before to celebrate its 60th anniversary this past June, it proved that Milan still has no rivals in the international arena of design.
The fair, and Milan Design Week as a whole, saw a strong return of established names, talented young designers, odes to nature and sustainability, and well-defined manifestos for the future that brilliantly demonstrated the trends that will soon dominate our micro and macro worlds.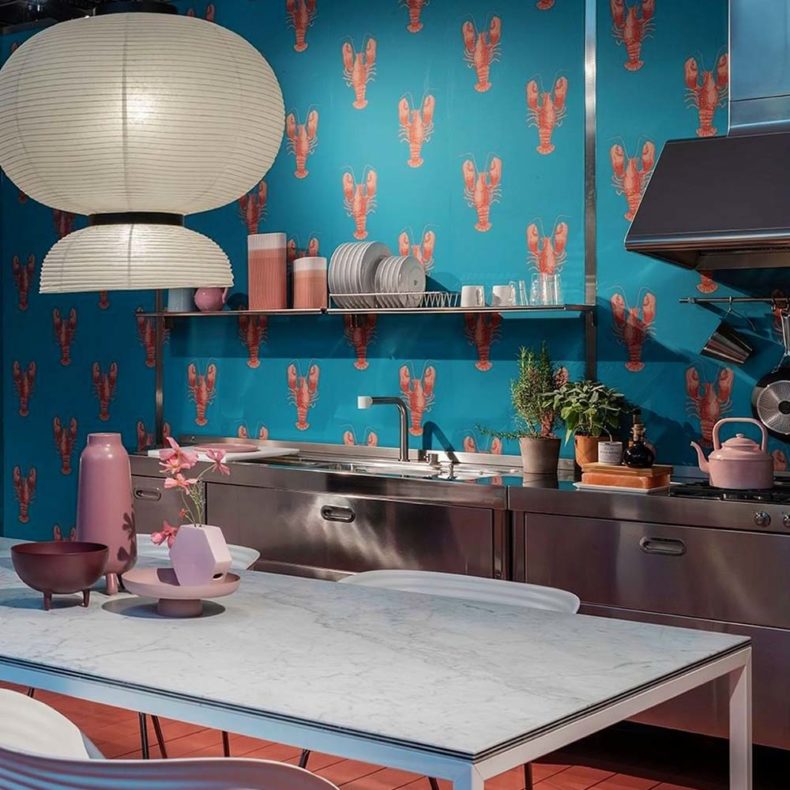 For fans of the dolce vita philosophy, the furniture and design collections presented this year by almost all of the luxury fashion houses were a real treat. Among the many new products on offer, Dolce & Gabbana Casa's new collection stood out with a grand opening. The legendary duo's work can be seen at two venues in the heart of the city: Corso Venezia 7 and Via Durini 23.
There, the unique and iconic patterns of the Blu Mediterraneo, Carretto Siciliano, Leopard, and Zebra themes are brought to life on furniture, fabrics, and decorative objects in an inspiring and sophisticated celebration of the Italian craftsman tradition and the art of home living.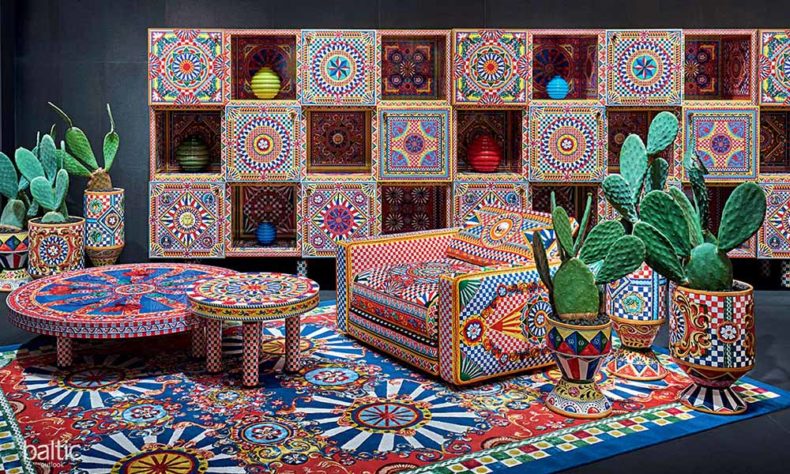 Right next door, at Via Durini 24, another gem of excellence has blossomed: well-known Italian architect and designer Fabio Novembre has completely transformed the showroom image of the high-end Italian furniture company Natuzzi Italia. The spacious concept store captures the spirit of Puglia and lets visitors enjoy a comfortable furniture experience in a setting full of harmony.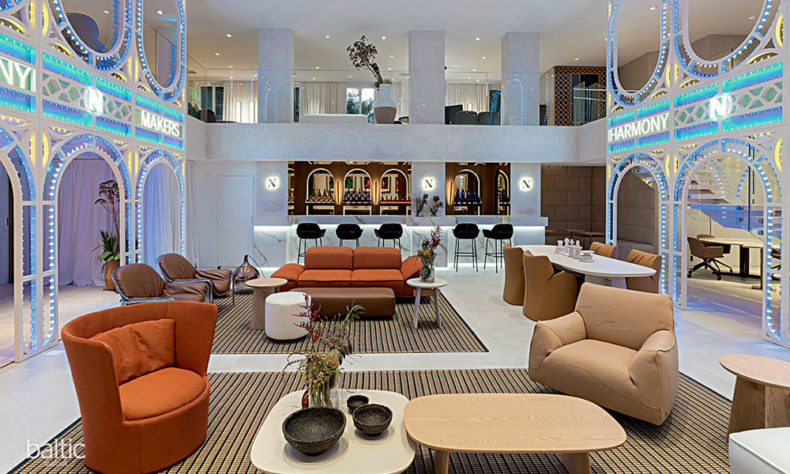 Photo by Andrea Martiradonna
If your next stop is the nearby Porta Nuova, one of the main business districts in Milan, you'll want to head to Via Marco Polo 9, where you'll find an endless kaleidoscope of colours, textures, and patterns. This is the new showroom of the historic ceramics brand Ceramiche Ragno, whose expressive style has been created by the award-winning studio Benedetta Tagliabue – EMBT Architects.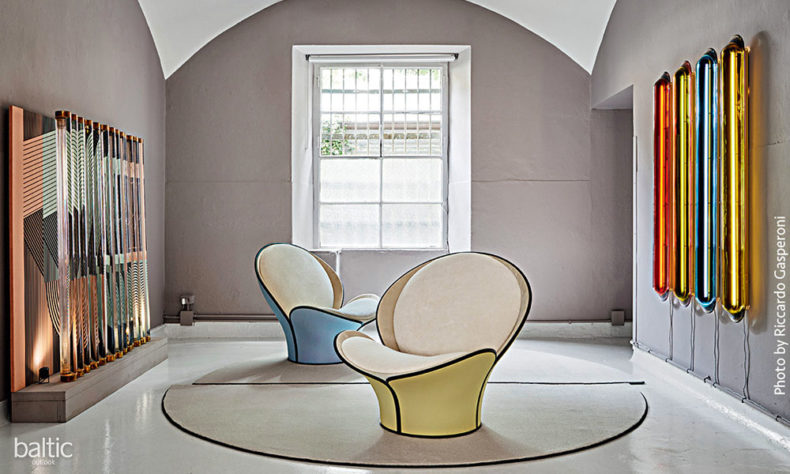 The city's current design scene is also unimaginable without two (at least!) very different galleries: the Rossana Orlandi Master Gallery at Via Matteo Bandello 14 and the Nilufar Gallery at Via della Spiga 32. These are cult places for professionals, collectors, and design addicts that always surprise visitors with something new – if not with limited-edition items by the classics, then with ultra-modern original works by fresh, young names.
It's all about fashion

Milan is a capital not only of design but also of luxury, fashion, and shopping. While always one step ahead of the rest, it's during Milan Fashion Week that the city takes the absolute lead in the international fashion scene.
Although the Milan Fashion Week show is a forbidden fruit for the general public, reserved for industry insiders, VIP clients, influencers, and pop stars, it's worth being in town for it. You can catch the atmosphere with other fashion fans by watching the shows on the huge screen in Piazza San Babila.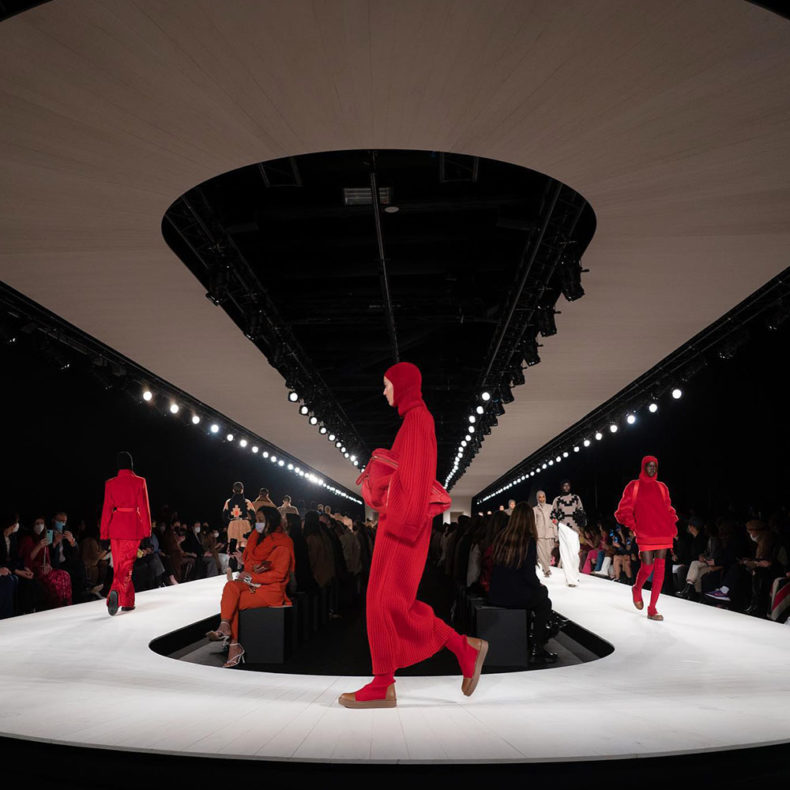 And with Milan's shop windows transformed beyond recognition as fashion is celebrated, be sure to plan a stroll around the iconic Galleria Vittorio Emanuele II, Piazza del Duomo, Via della Spiga, Via Montenapoleone, Via Manzoni, and other areas with fashion boutiques. During this week, you'll be surrounded by lots of people dressed in unusual and avantgarde clothing. So get inspired, because tomorrow this will all be alla moda!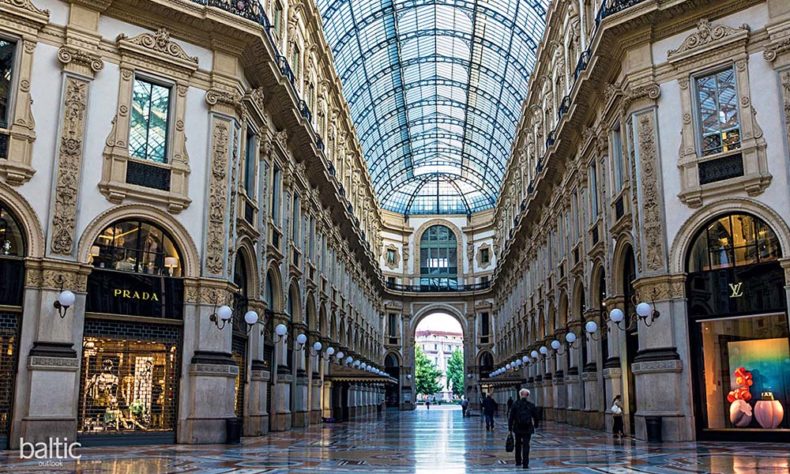 Milan Fashion Week is usually graced by the presence of Chiara Ferragni, Italy's most famous fashion influencer and entrepreneur. She has a phenomenal 27.7 million followers on Instagram, and few people in Italy would not recognise the blond, 35-year-old Milan-based mother of two and owner of the brand that bears her name.
If you want to know exactly what you'll soon be wearing, visit Ferragni's store at Via Vincenzo Capelli 5, which specialises in clothing, accessories, and children's items.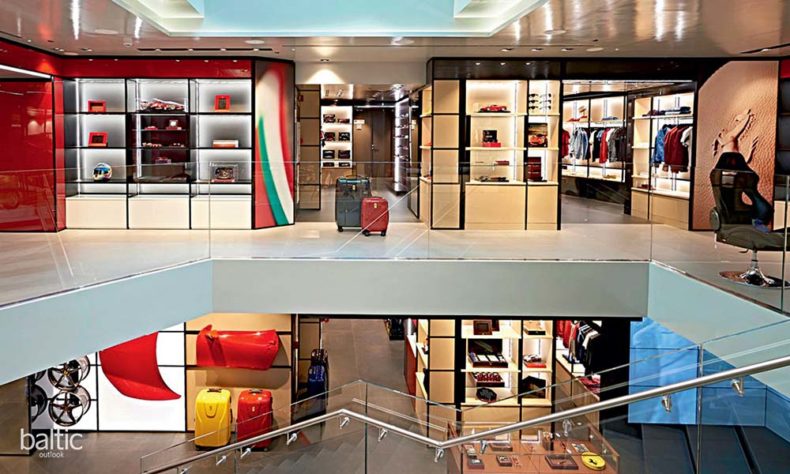 Photo by Nicola Schiaffino
Because the Ferrari brand is taking to the catwalk at Milan Fashion Week this autumn with its clothing collection designed by creative fashion director Rocco Iannone, we must also include Via Giovanni Berchet 2 (located just a few steps from Piazza del Duomo) in our list of must-visit addresses.
This is the flagship store of the iconic Italian symbol and luxury car manufacturer Ferrari. Spread across three levels, an authentic Ferrari world with F1 legends and even race-car simulators has made this its home.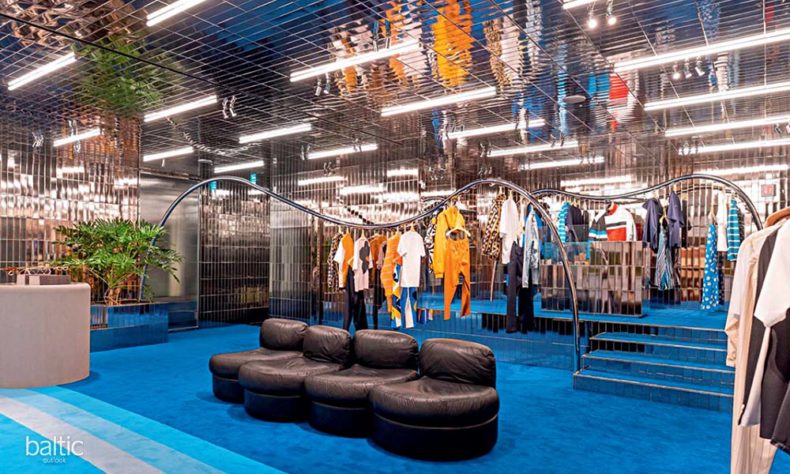 The new Marni boutique has opened at the prestigious address of Via Montenapoleone 26. The fashion house's creative director, Francesco Risso, has designed it as a sensory journey in which fashion, interior design, and creativity merge. And for lovers of fine footwear, the newly opened Santoni boutique in the iconic Galleria Vittorio Emanuele II is a must-visit, exquisitely wrapped in the classic architectural language and colours of Milan.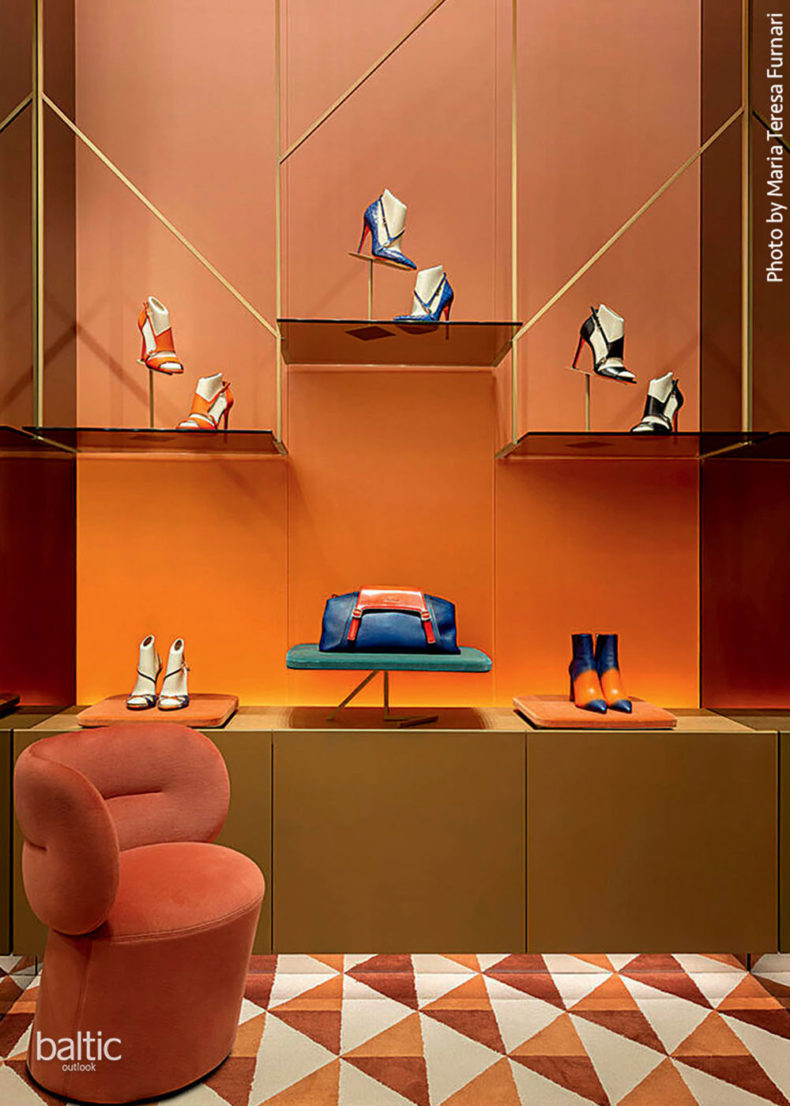 Another brand that fashion connoisseurs have long been waiting for has arrived in Milan. American-inspired Palm Angels has finally opened its first clothing and home accessories store in Europe. Its modern interior at Via Pietro Verri 4 combines the classic bourgeois style of Milan with the Brutalist aesthetic of Los Angeles. In case you missed it, the brand grew out of a photo project on Los Angeles skater culture by Milanese photographer and designer Francesco Ragazzi. It has since become a favourite among celebrities, especially athletes and musicians.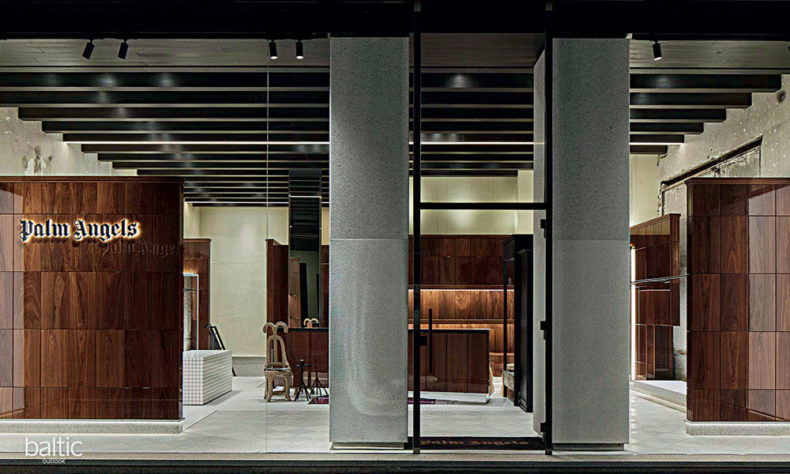 Urban life of the future
If you want to experience a modern metropolis, make sure you include Piazza Gae Aulenti on your itinerary. With its huge skyscrapers and charming fountains, this site already declared itself the city of the future back in 2012. César Pelli, the world-famous Argentinian-American architect and father of skyscrapers, also had a hand in this innovative Milanese project.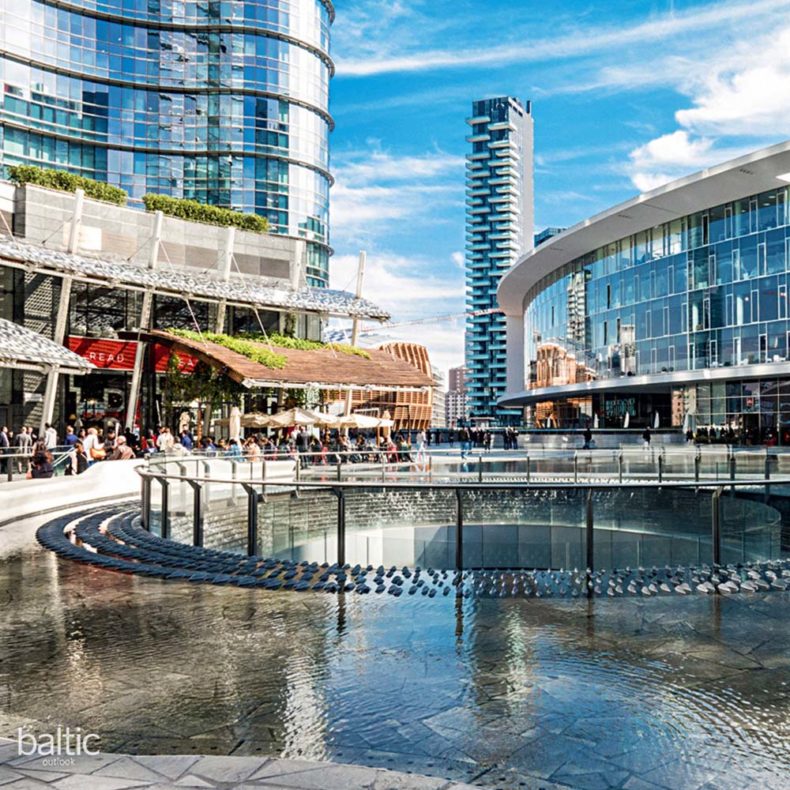 The Piazza Gae Aulenti area has been, and continues to be, the site of contemporary architectural masterpieces. Also worth checking out is the award-winning Bosco Verticale, or 'vertical forest' – a pair of residential towers in the Porta Nuova district. The latter's attractive vision of skyscrapers with leafy-green canopies has spawned dozens of imitations from France to Shanghai.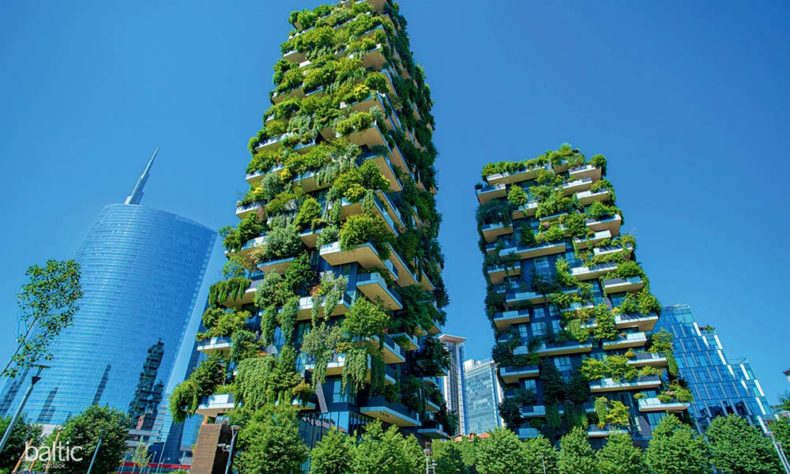 It's exciting to see how we will live in the future. You can feel this at every turn in many of the addresses listed above, but for the real essence, head to CityLife, the latest project for Milan's future.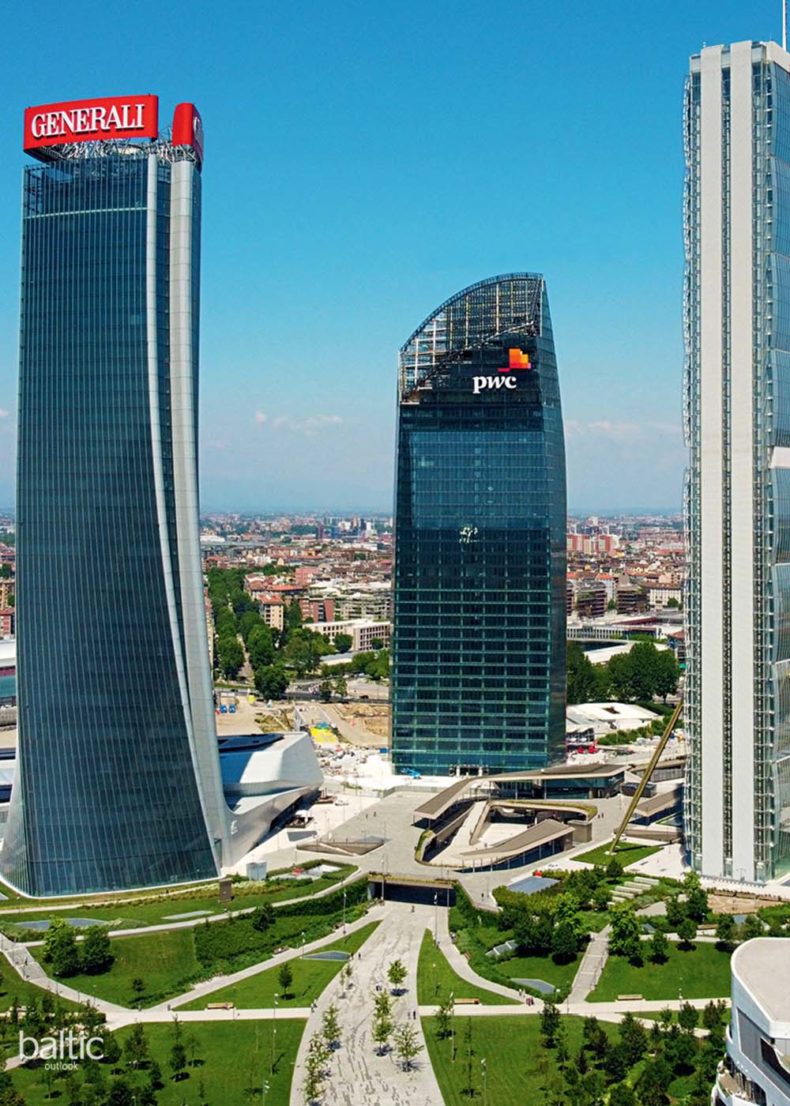 Photo by Alberto Fanelli
This new futuristic, avantgarde business and residential district is marked by an impressive trio of skyscrapers and has changed the city's skyline. Designed by three starchitects – Zaha Hadid, Arata Isozaki, and Daniel Libeskind – the skyscrapers even have their own nicknames: il Dritto, lo Storto, and il Curvo (the Straight, the Crooked, and the Curved).
Spread over 366,000 square metres, CityLife is currently one of the largest urban regeneration projects in Europe. The quarter is characterised by innovative content, a new quality of life, sustainability, and strong ecological logic.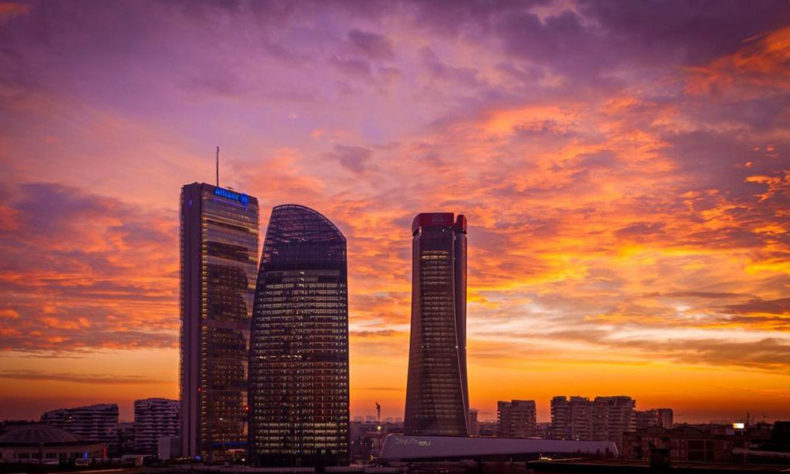 But all this futurism also contains a romantic note: this season, people are rushing here to enjoy the most glorious sunsets in the city. Take the M5 metro line to the Tre Torri station located right in the heart of the CityLife Shopping District, currently the largest and most modern urban shopping district in Italy.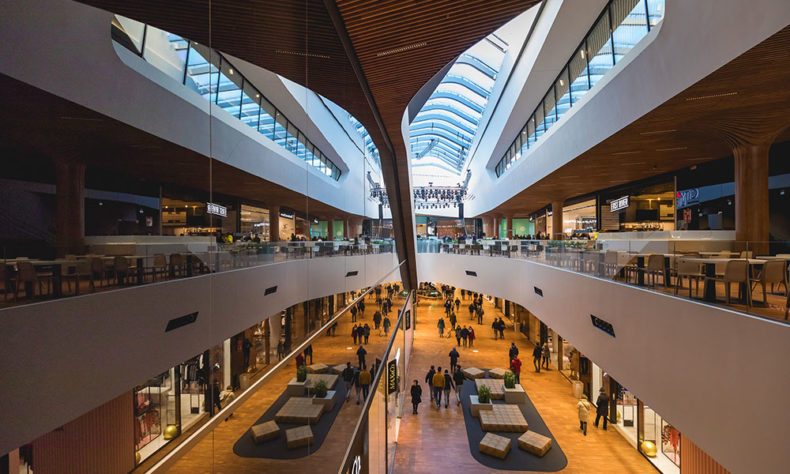 Another treasure at CityLife is the huge public park with more than 2000 trees and works of modern art. This wonderful green paradise is perfect for a relaxing stroll and enjoying the beauty of nature. Incidentally, it also has the soul of a peasant. The 5000-square-metre Orti Fioriti are real gardens with beds of vegetables, herbs, medicinal plants, and various flowers. You might even see chickens and rabbits.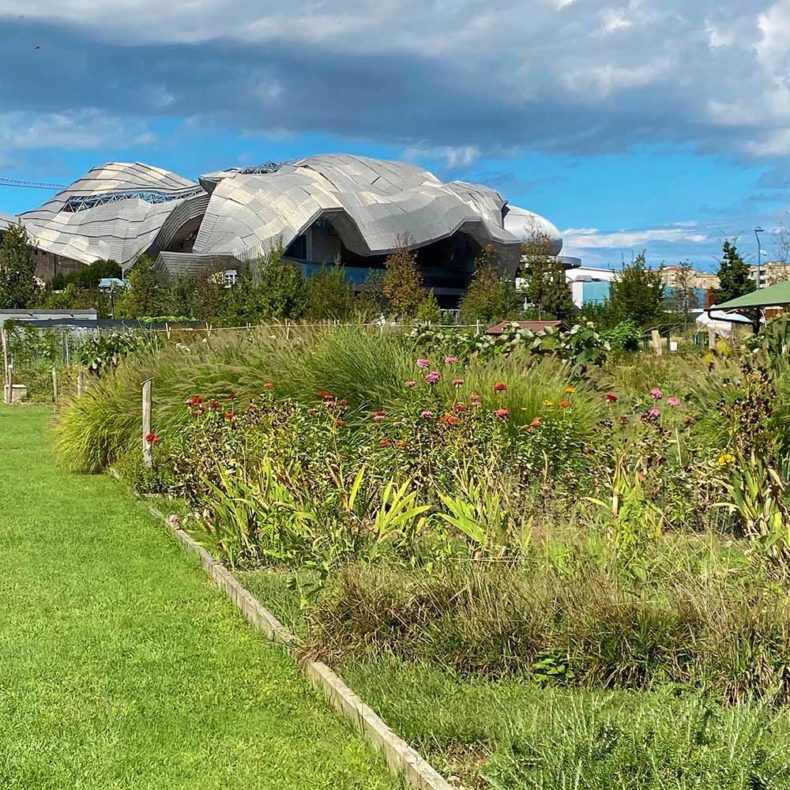 Read more about Milan in Baltic Outlook.
Text by Lana Jūra