One of the most popular questions people ask when they find out we're getting ready for yet another trip is this one: are you taking your children with you again?
After all, it is so challenging, everyone is exhausted, and kids never have any memories of these holidays anyway; it's best to wait until they grow up a bit and travel then – once they understand things, so to say.
But we strongly believe that travelling is not just about the physical experience; it gives children a safe view of the world – that the world is safer than we think and we are allowed to explore it.
Kristīne Virsnīte, TV show host from Latvia, shares her experience.
The proof of our theory manifests itself in our kids during our expeditions – they never complain about being bored, they are ready for adventures!
We have been travelling with our children since they were born, and these are the observations that have helped us make sure our journeys are a success. Perhaps they'll come in handy to you too!
Travel plan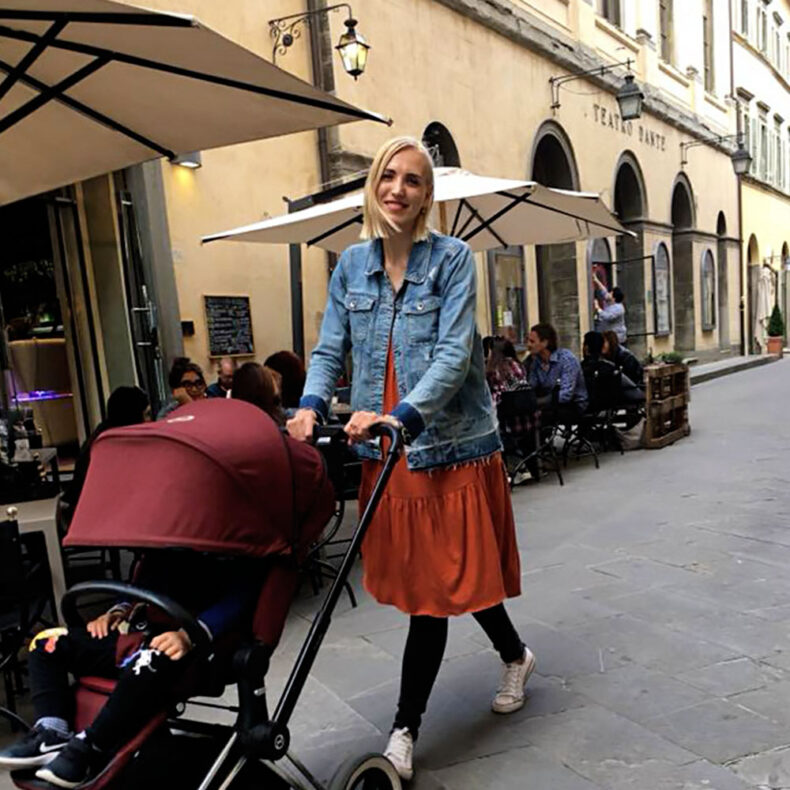 I know many blogs suggest mapping out the journey to the tiniest detail beforehand, but we believe in a different approach.
Sure, it's a good thing to have a vision when travelling with kids, but stop trying to come up with a rigorous schedule that might be too much for children; leave enough time and space for spontaneity and going with the flow when you've reached your destination, be open to surprises.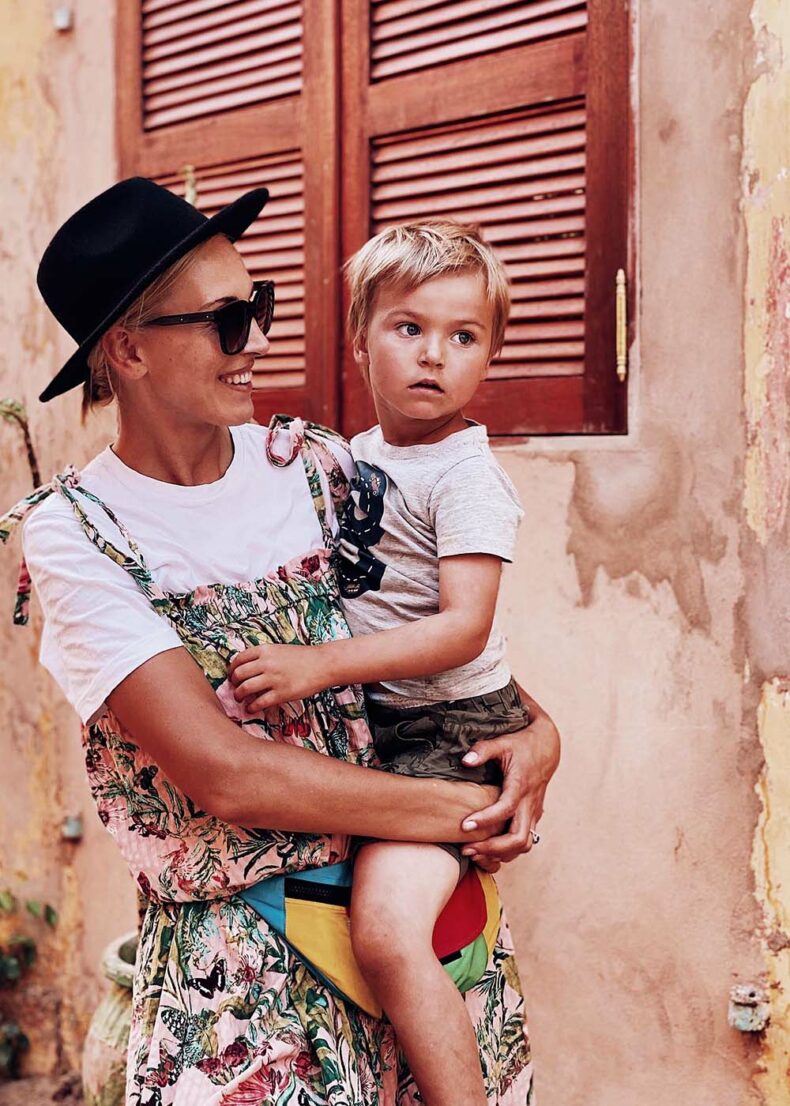 If you have a strict schedule where every hour has been accounted for and you drag your offspring from point A to point B, which your children might not have the strength and the patience for, you'll just feel disappointed all the time.
The truth of the matter is, something will always fall behind schedule, and there's a great chance you'll start thinking that travelling with children is pointless and difficult, so you won't ever want to consider taking any holidays with the little ones anymore.
The trip is not for children only
I've heard of many families that base their itineraries on the needs of their children, but we choose not to do it – after all, it is a trip for us, the grown-ups, too.
If you fall for this trap and your hobby is not necessarily watching kids on playgrounds, chances are, you won't be too happy.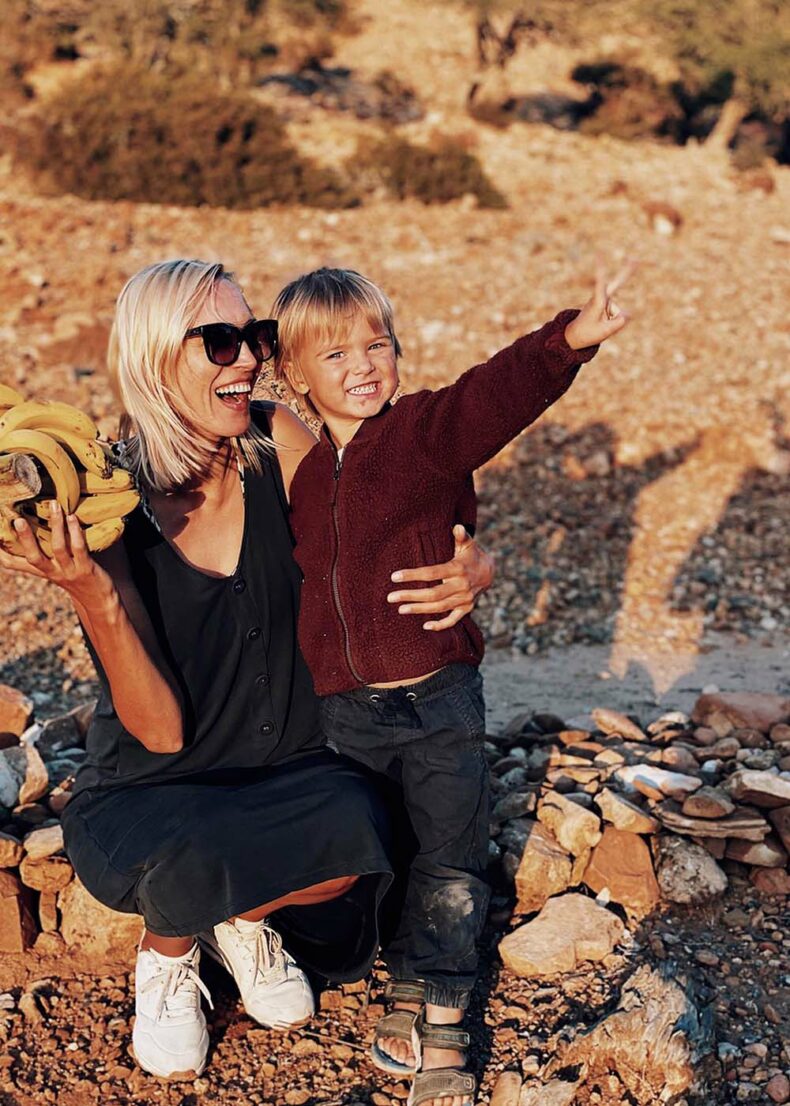 If you are exhausted from taking your kids to every playground and children's museum, travelling with children will soon hit your holiday blacklist.
Our experience shows that a trip is a success if we take the grown-ups' plan first and then match the children's plan to it – that way, everybody's happy.
Sense of security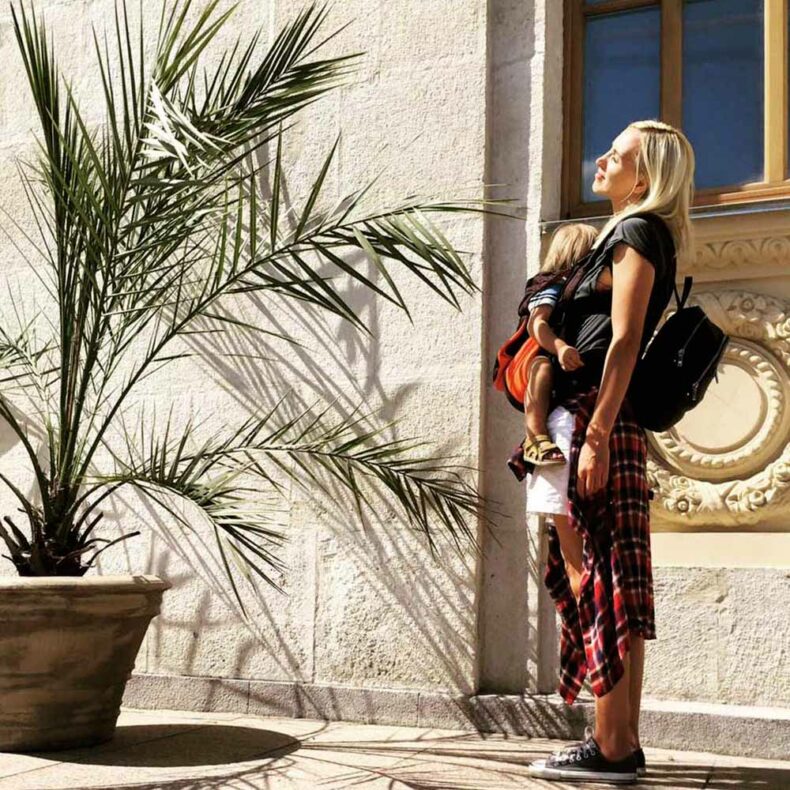 I understand that for many people the sense of security is essential when travelling with children – knowing where to sleep and where to eat, and what to do.
For us, it's the other way around – we are open to surprises and whatever happens. However, if such spontaneity is not an option for you, it's worth booking accommodation; that way, you'll have a guaranteed place to stay when you reach your destination.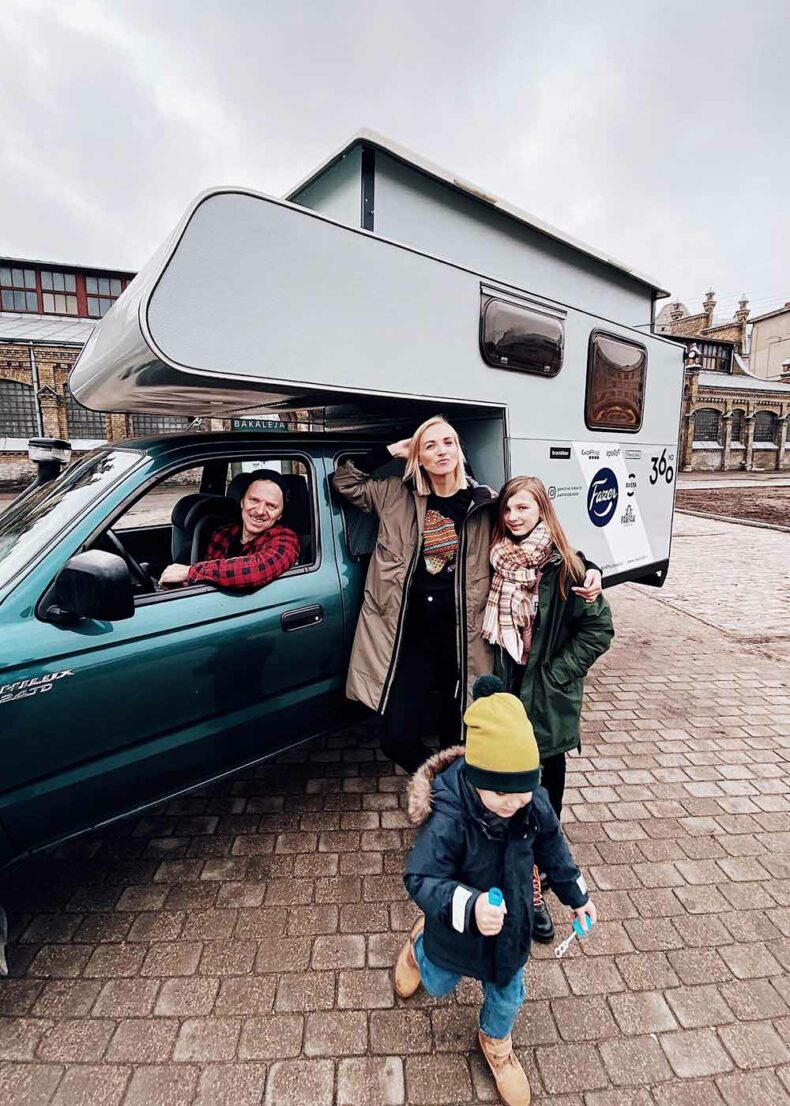 For trips in Europe, booking accommodation in advance is worth it – fees and availability tend to change quickly.
However, if you don't have a clear route yet, looking for a place to spend the night can be quite an exciting thing to do.
Don't forget travel insurance for the whole family – it will give you peace of mind and stop you from worrying about unforeseen circumstances.
Food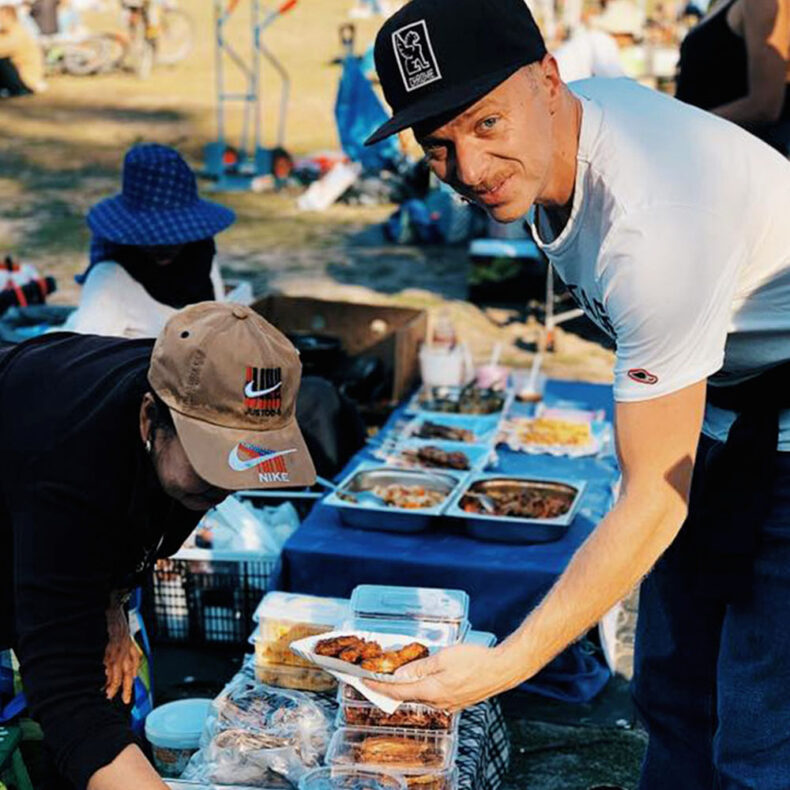 My husband makes serious preparations for every flight or a longer car ride; he makes food that everyone likes, like cottage cheese pancakes and sandwiches, so that there's no need to buy snacks at the airport or on the road.
Why? Because oftentimes children order food at the airport and refuse to eat it because there's a stick of dill on the plate – in the end, it's wasted food and wasted money. Plus, the empty bellies make everyone anxious, and the trip gets a bad vibe.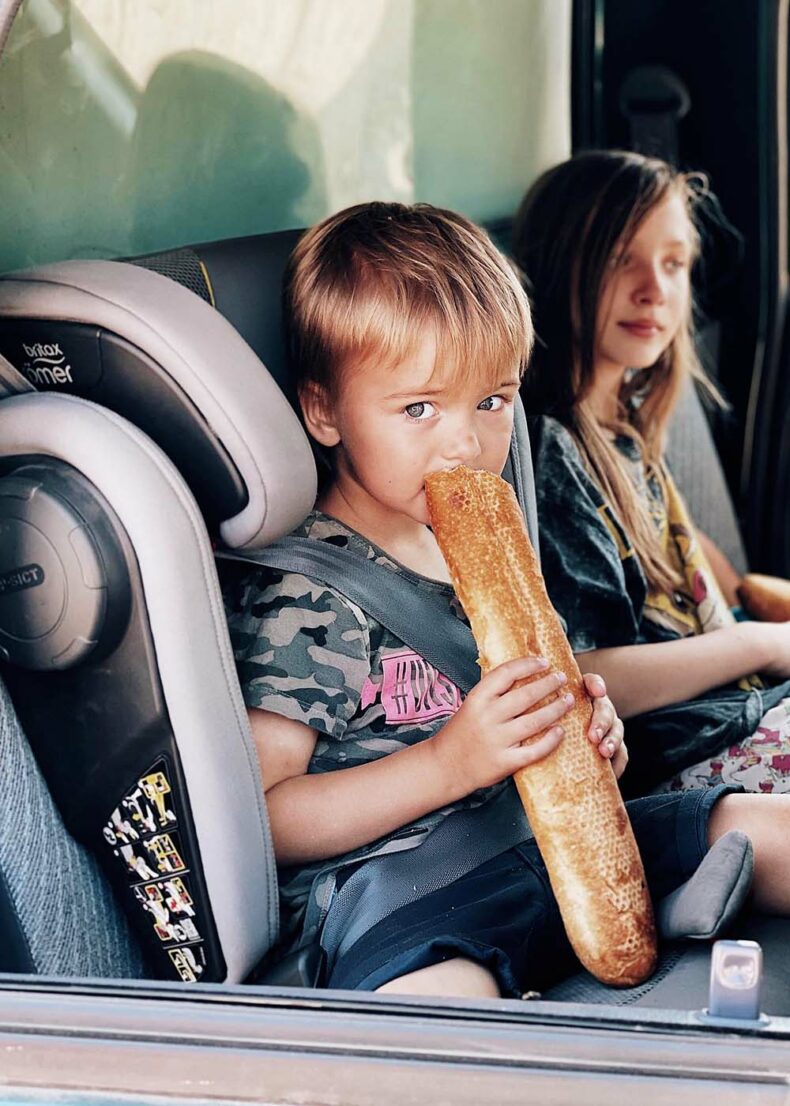 Meal prepping for the road is a great idea!
Toys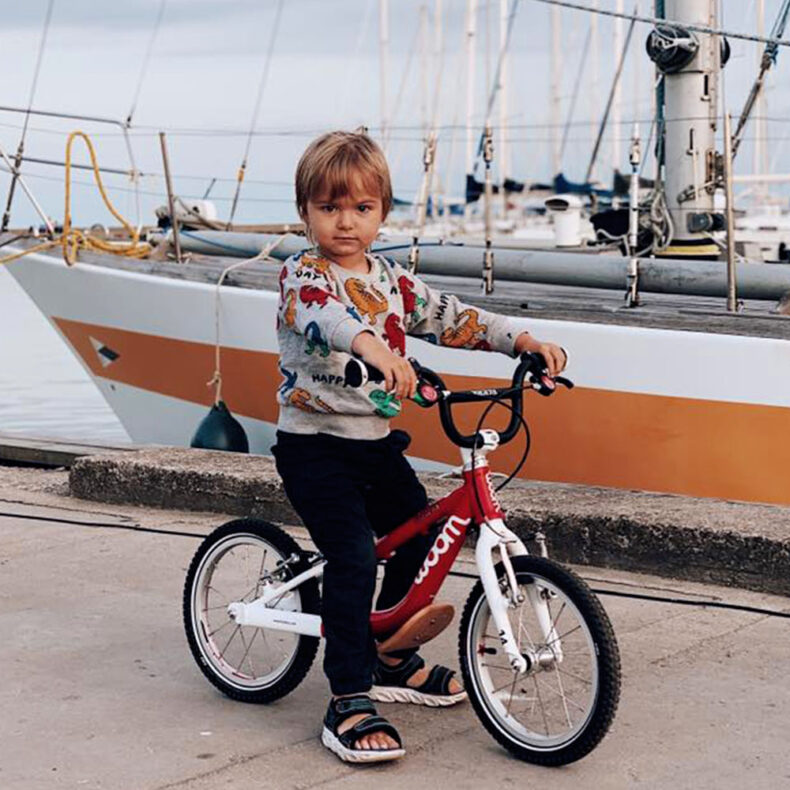 I've borrowed this tip from my friend; she always gets a new exciting toy for her children to play with during the flight while they're not sleeping. This ensures both the parents and the other passengers get to keep their nerves intact.
Seats on board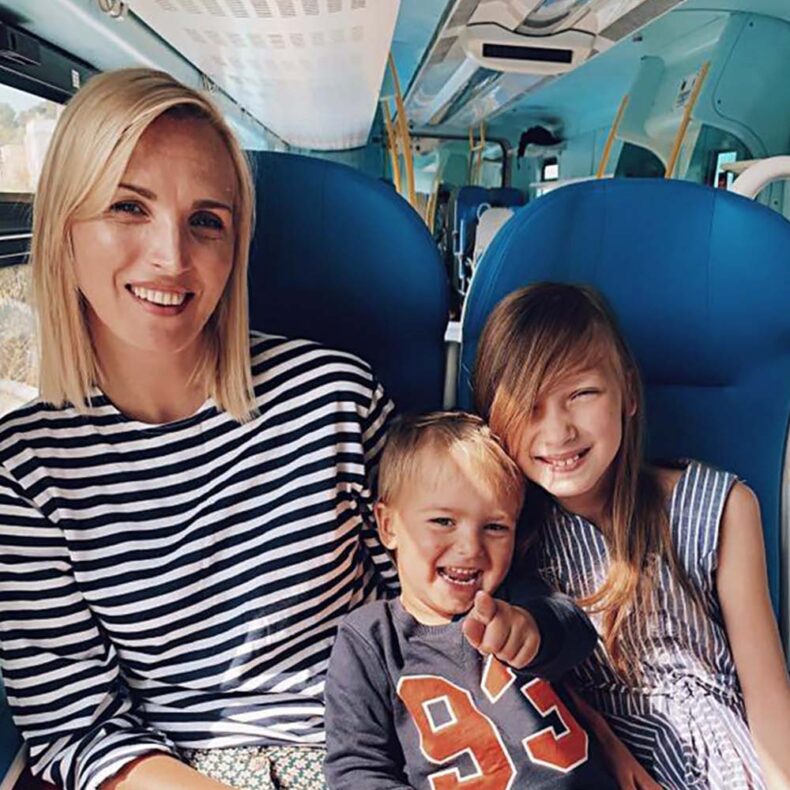 If possible, book specific seats for you and your children so that there's no need to try to squeeze past other passengers that might bother them and yourselves.
It's great if you have an aisle seat – that way, your little ones can get up and stretch their legs.
Don't be afraid of travelling young kids – travelling with a baby is a thousand times easier than with a teenager who has an opinion about everything, we know it very well now.
Where would we fly tomorrow?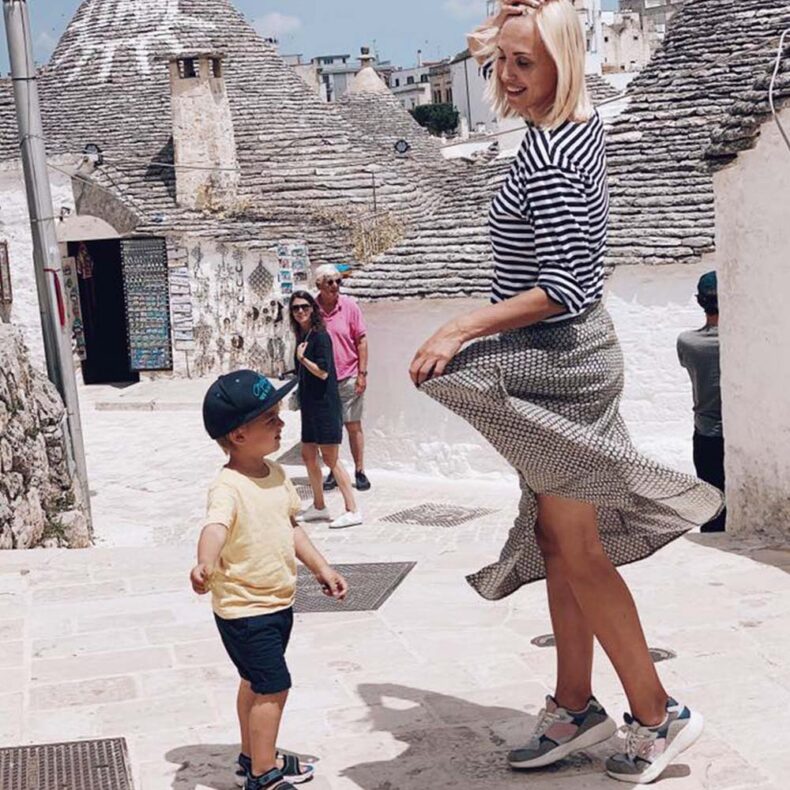 If we had to pick a destination right now, it would probably be Berlin or Milan.
Berlin is exciting for adults and kids alike; there is a fantastic zoo, Lego World and museums for kids, and great spots for the grown-ups as well.
Thai Park is one of those spots, and it's currently in full swing – a place for enjoying Asian food that's made on small stoves, like a nice picnic with lots of happy people.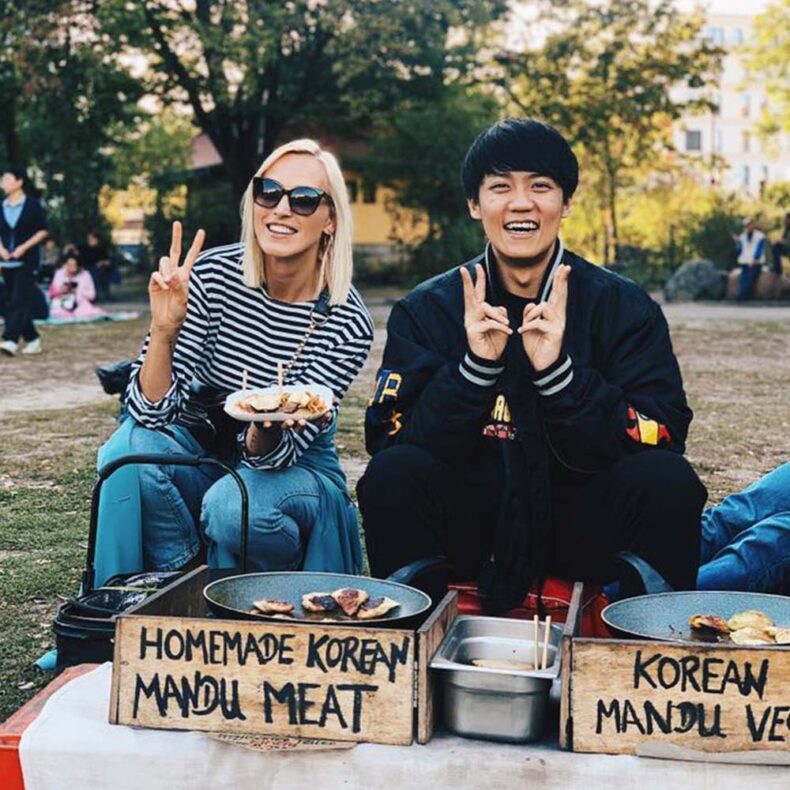 Milan would be another destination, as it's just a stone's throw from Venice, one of my favourite cities in the world!
It's magical , romantic and beautiful, and kids love it too as there are no cars, boats and ferries are the only means of public transport, and Murano and Burano islands are a short ride away, with glass blowing factories and bright fairytale-like houses.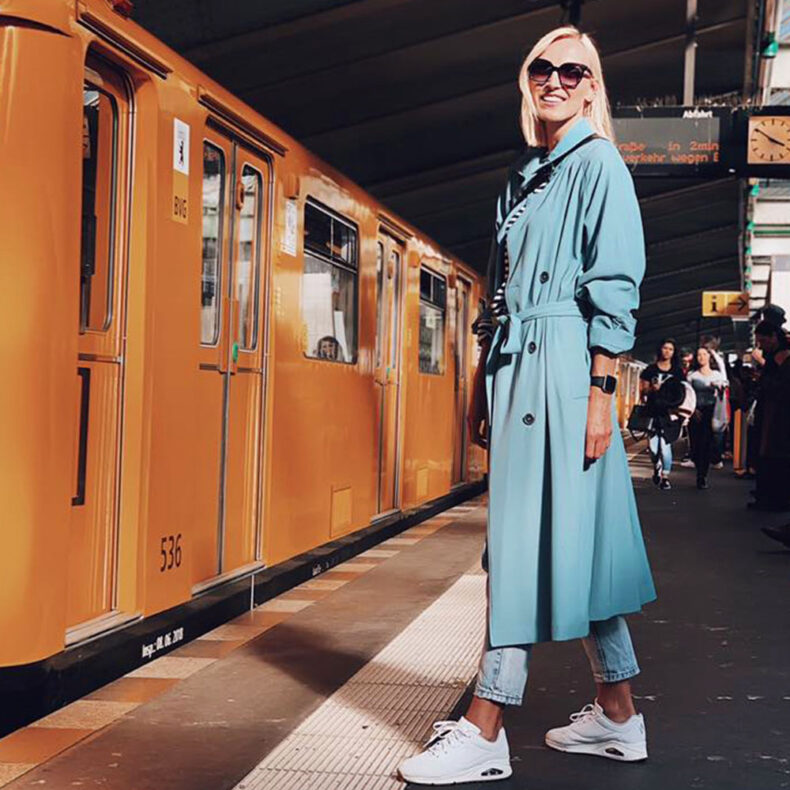 Let your children get a taste of travelling – the unknown, the surprises and the unexpected – all of which lifts the spirit and opens one's heart to the colours of the world.