Looking for a city that's both laid-back and dynamic for your unforgettable weekend getaway with the whole family? Well, then Berlin will be definitely the right place to pick! The wide range of activities this city offers will blow your mind (but in a good way). There's always something family friendly to do in Berlin.
1. The real life LEGOland
All kids love Lego, right? Well, not just kids: it's OK to admit that you enjoy playing with these magical bricks from time to time as well… While in Berlin with your whole family, take a chance to fulfill the dreams of your little one (and your own, of course)! So what's every child's dream, you might ask? To jump into the biggest box of Lego bricks! Lego has always been more than just an average toy to any kid, and Legoland Discover Centre will be more than an average theme park. Here you can try our the roles of characters you always wanted to be. Dive into Miniland to see the world from Gulliver's perspective or become a real-life ninja in Ninjago area. Where should you begin? Let your hear guide you!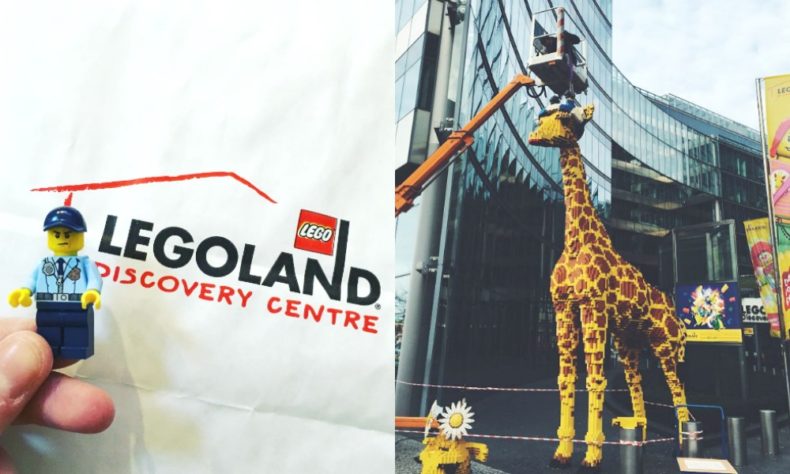 Photos taken by @corallinzie and @destenadavide.
2. Museum of Natural History
Dinosaurs are not dead! While in real life they are not actually walking the streets of Berlin, at the Natural History Museum they're very much alive. This is one of the five largest natural history museums in the world, and its superstar is the skeleton of a Brachiosaurus – over 13 metres tall! But it's far from the the only thing worthy of your attention. The museum galleries are filled with fossils, stuffed animals, geological and animal specimens so that you can experience evolution in action. It's also a great place for #instawalks, a social activity combining two things: exploring a place and documenting the experience by taking some amazing pictures. This museum will entertain and educate the whole family. Be sure not to miss it!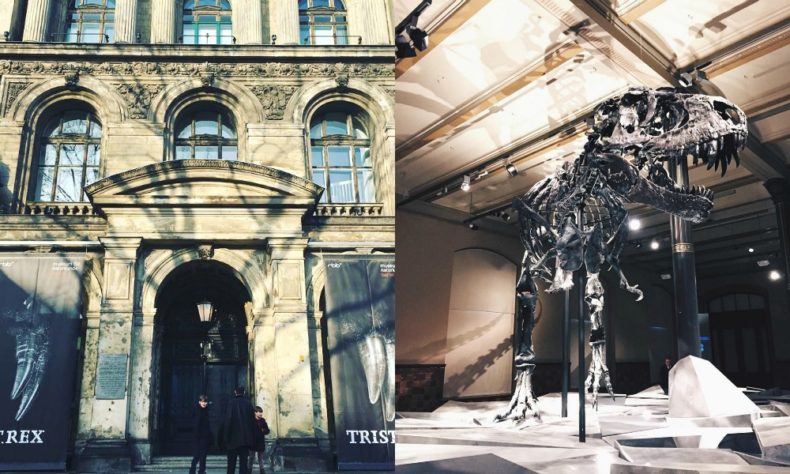 Photos taken by @sandramarelisa and @hoardoftrends.
3. Reichstag dome
Despite its dramatic history, Reichtag – the parliament building of Germany – is the heart of German democracy and a must-visit place. And the best views of the city are found here as well! Entrance is free of charge for all visitors, but only with an advance booking. When the Parliament is not sitting, you can take a free guided tour of the building, but again, requests can only be submitted for the current month. Look at the dome! Isn't that view just stunning?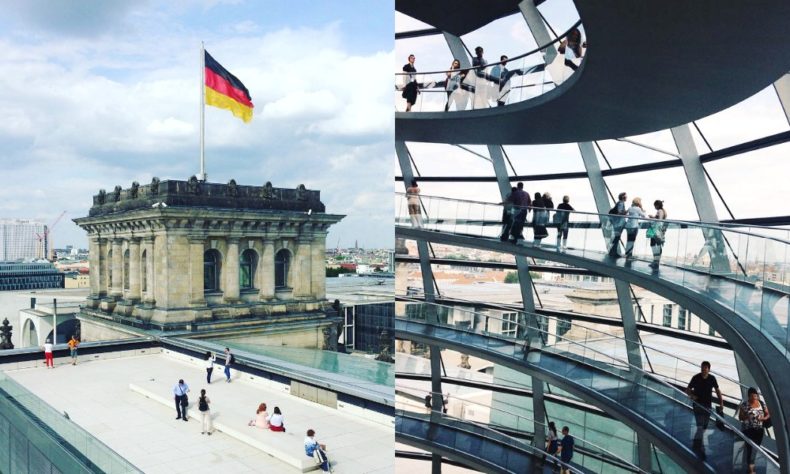 Photos taken by @leobarrospereira and  @hannahsohmer.
4. Wildlife in the city
Get close to wildlife in the city – visit one of Berlin's most popular attractions, The Berlin Zoological Garden. The Zoo is a must-visit for a family vacation! And this one is among the best in the world, besides being the first zoo in Germany – established as far back as 1844. Cleverly arranged to feel more like a park or oasis than a place of captivity, Berlin Zoo holds the most comprehensive collection of species in the world. Young explorers will certainly enjoy seeing some of the animals close up and even getting a chance to feed them. That's a zoo visit the kids won't easily forget!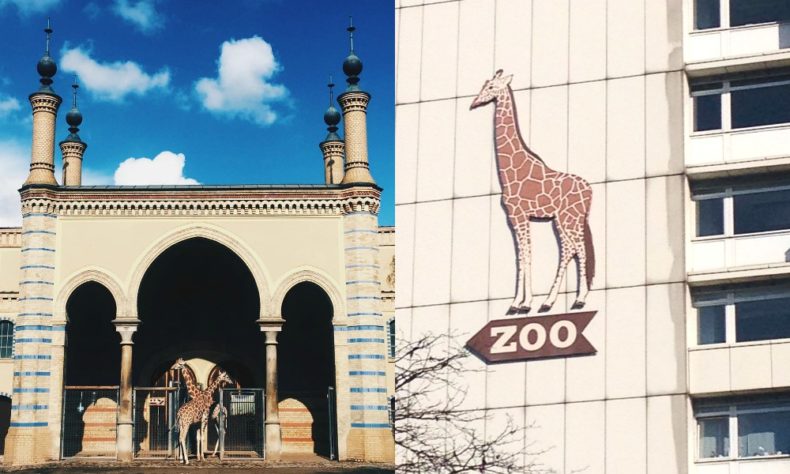 Photos taken by @emliyrsmith.
5. Open air cinemas
Add a highlight to your summer – watch a film under the starry sky! Take a warm blanket, your favorite kind of popcorn to enjoy during the screening – and you're prepared for a great movie night. Be a part of a great summer tradition in Berlin! This kind of evening entertainment is a big hit throughout the city, Freiluftkino Kreuzberg and Freiluftkino Friedrichshain being the most popular places. Here you can take a seat on the grassy ground or, if you arrive early enough, grab a deckchair to get comfy. And you can bring your own snacks – which is no less important, right? Worried about language barrier? No need – most movies are in English with German subtitles. Tickets are available online. All you have to do is choose the right movie to enjoy your evening with your loved ones.
Photos taken by @hectorsanchezbe and @berlinfoodstories.
6. Tropical Islands
Is a holiday in the Caribbean out of your budget? Here's a great alternative! Just 70 kilometers from Berlin you'll find the largest and perhaps one of the most amazing amusement parks in Europe – Tropical Islands. This resort is full of fun and can be enjoyed as a day trip, a weekend trip or an extended trip. It's also a great place to escape the winter. Any time of the year you can enjoy a breathtaking atmosphere with beautiful cerulean pools, a lush indoor tropical rainforest, adventure slides for all ages and an action-packed kids zone. It will keep you warm and entertained in all seasons!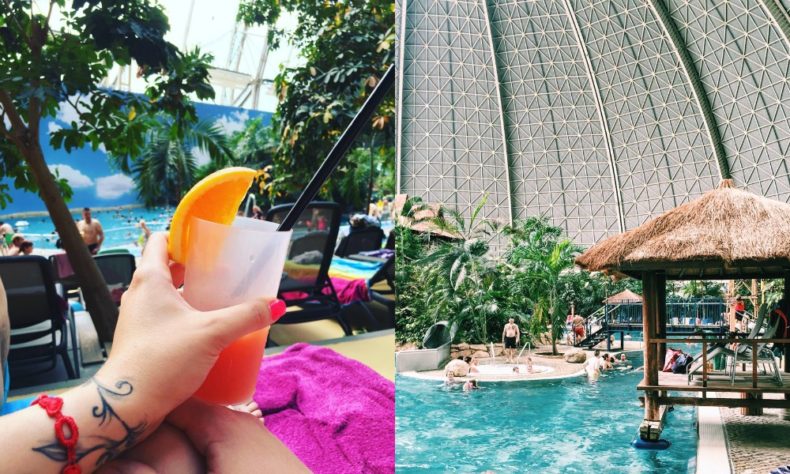 Photos taken by @travelettes and @szkielusia.