For the ideal getaway, toss together the key ingredients of golden beaches, welcoming people, and glorious gastronomy. Garnish with adventure, sprinkle with ancient history, add a splash of turquoise waters, and voila, the Cyclades islands in Greece are the ultimate holiday cocktail.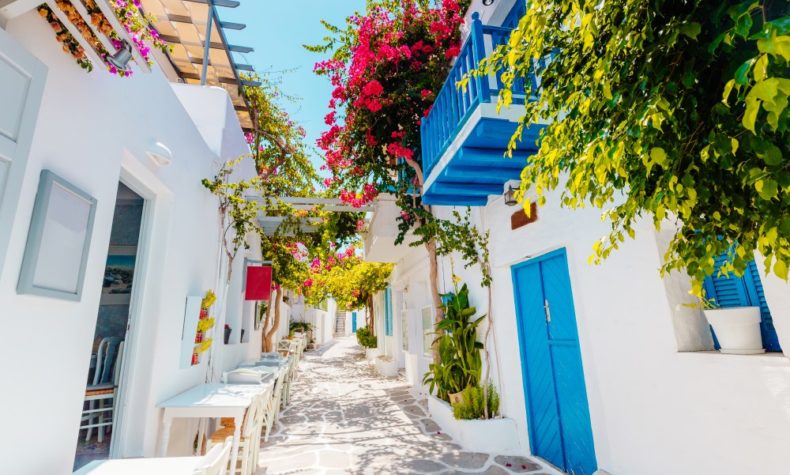 But exactly which ones? Stunning Santorini and cultural Crete have always been bucket-list destinations and are top of the menu this summer. If you've been dreaming of sand between your toes and warm, salt-tipped winds, drop anchor at these two islands of the gods. If you have a week to spend on the islands, pick the one you like best and take day trips by ferry to nearby islands.
Santorini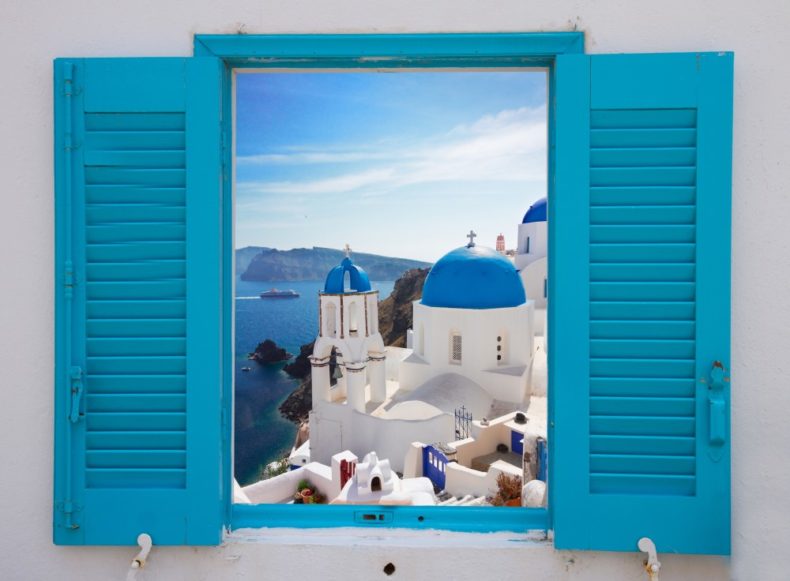 You've seen the postcards, but nothing prepares one for the raw intensity and devastating beauty of Santorini. The sight of dramatic caldera cliffs rearing up from the Aegean Sea and sugar-cube houses dribbling like gravity-defying diamonds down towards the sea makes Santorini the showgirl of the Cyclades. She may seem all jazz hands and high kicks, but she hides a softer, sweet side worth getting to know.
Don't miss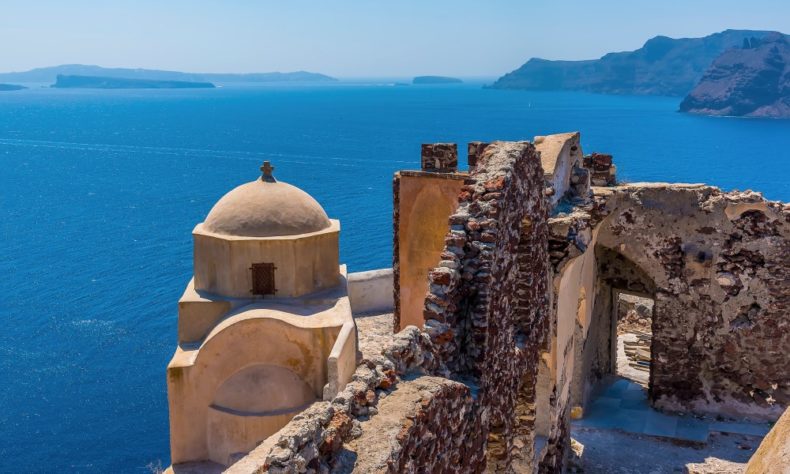 Sunsets here are a technicolour supernova. You could join the Oia Castle crowds and risk being stabbed with selfie sticks, or head to equally charming Imerovigli, where you'll have the bonus of Oia's dreamscape as part of the vista. Better yet, time sunset to descend the stone path from Oia Castle to dinner at Ammoudi Bay. The only companions you'll have are donkeys.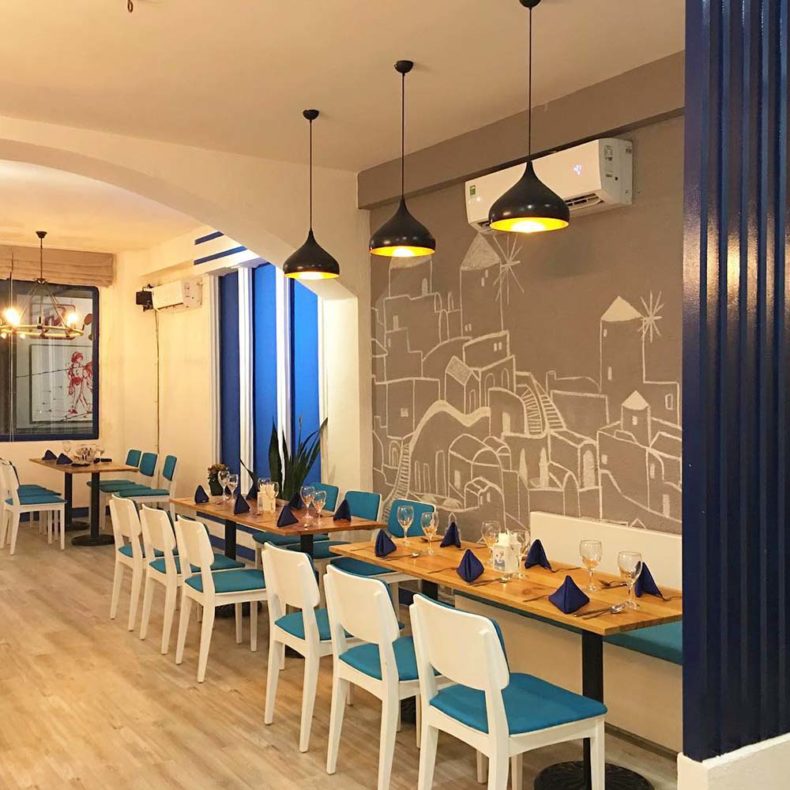 But as Lefteris of Blue Shades of Greece bespoke tour guiding says, 'Santorini is so much more than sunset. It has a rich history, traditional and unique food, incredible wines, and an archaeological site that rivals Pompeii.' So, see the sunset, but then dig a little deeper.
Unique experiences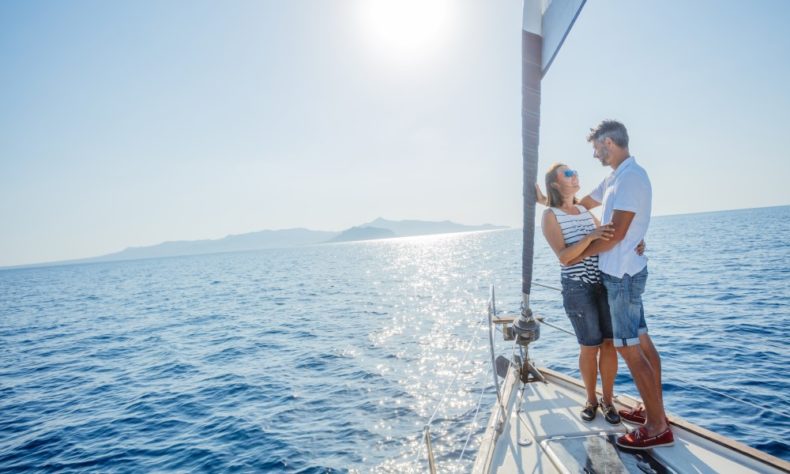 How does sailing through a volcanic caldera sound, with fresh fish cooked on the stern of the boat? Seeing Santorini by sea is an angle many miss, but not with Renieris Sailing Centre. Based at the quieter eastern end of the island, you're then just a hop from Akrotiri, a prehistoric city preserved by ash from the great volcanic eruption of 1600 BCE, complete with three-storey houses and indoor plumbing.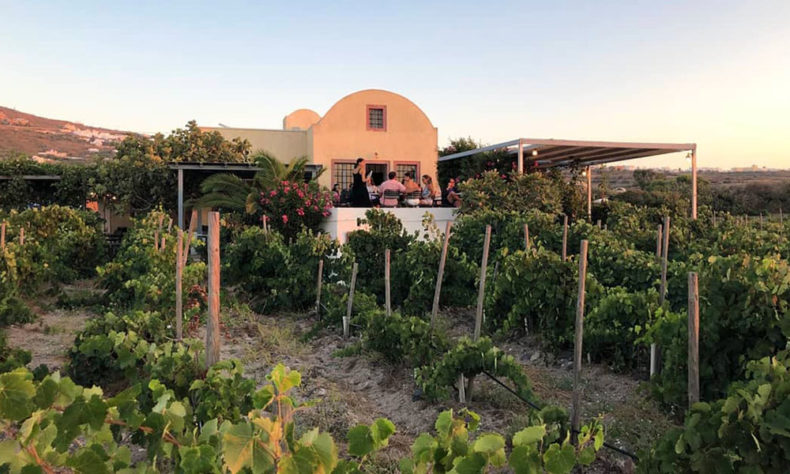 And if you've never tasted wines from a volcanic vineyard more than 3200 years old, visit a winery such as Domaine Sigalas for a taste of the renowned local Assyrtiko and Vinsanto tipples. For something totally different, head inland to villages such as Megalochori, dripping in bougainvillea and slightly off the radar.
Trendsetters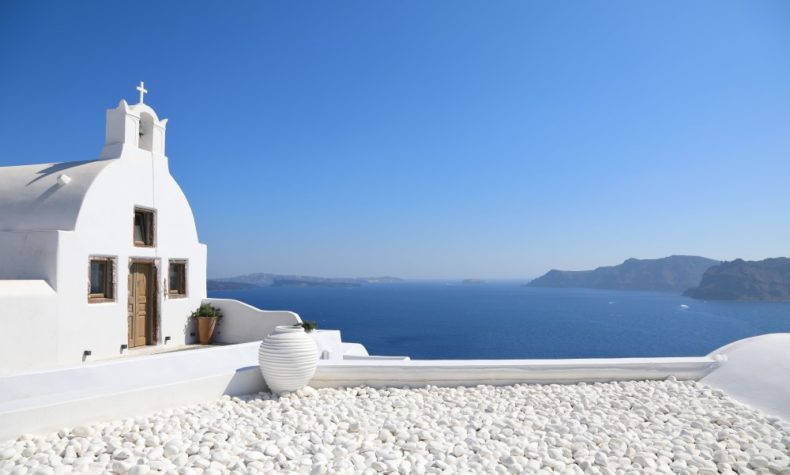 Staying in Oia is like wafting through a film set, especially if choosing Andronis Luxury Suites. Most suites come with their own plunge pool, the views are iconic, and the location is spectacular. Dine in the establishment's own restaurant, or feast on fresh fish at Ammoudi Fish Tavern in the tiny harbour at the base of Oia's cliffs.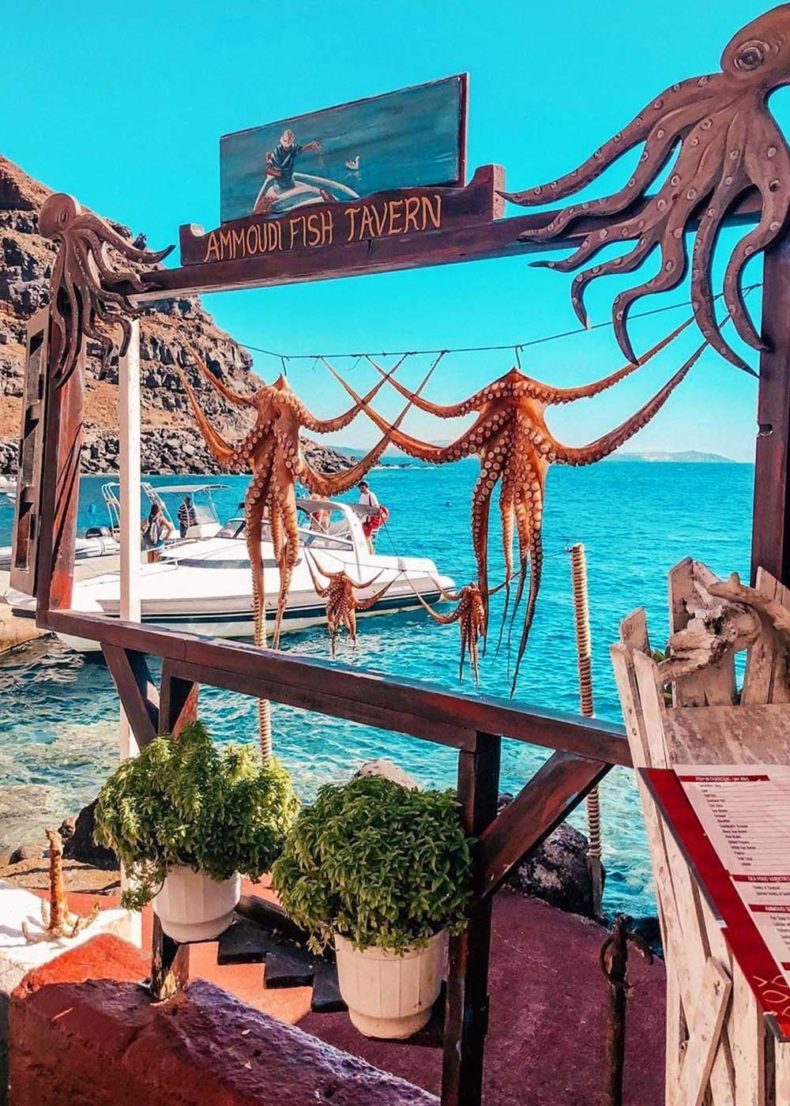 Definitely bring your appetite, because the local produce is extraordinary due to the nutrient-rich volcanic soil. Try Santorini specialties including sun-dried cherry tomatoes, fava beans, capers, and white eggplant at a restaurant such as Lefkes in out-of-the-way Finikia or chi-chi Mr. E on the black sand in Perivolos.
Crete
The largest island in Greece is wrapped in myths and bursting with bounty, including ancient ruins, beckoning beaches, and the buzzing nightlife of its capital, Heraklion. The region of the same name is the most popular in Crete, the main city and southern strips of sand sandwiching a mountainous interior featuring idyllic rural villages. Enjoy a cosmopolitan urban experience or take a walk on the wild side in an area that literally has something for everyone.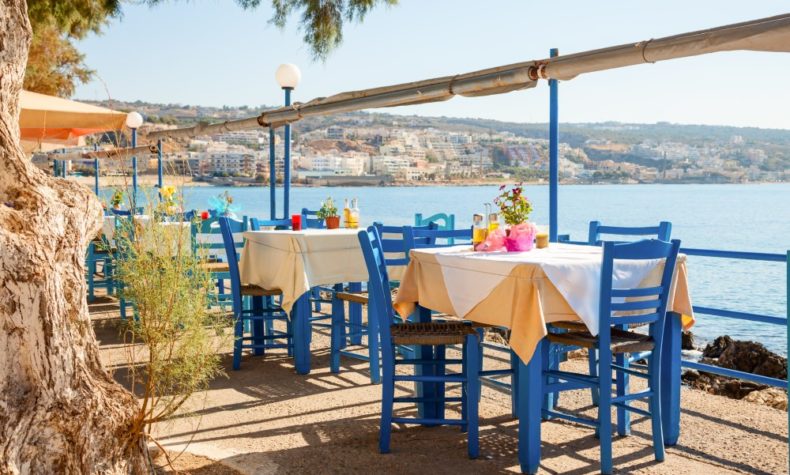 Don't miss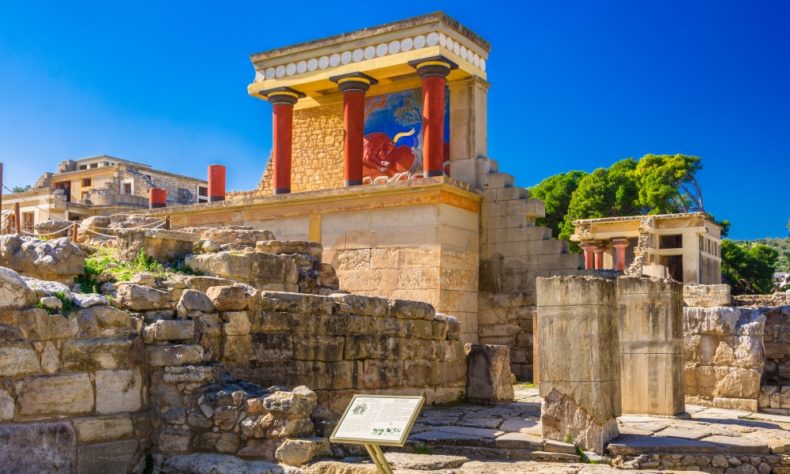 Sitting on an ancient stone wall eating a bougatsa (a local sweet breakfast pastry with custard filling) watching the sun rise over the Palace of Knossos is the ultimate Cretan moment. Europe's oldest civilisation, the Minoans, thrived here and left their legacy in the 4000-year-old palace, larger than two football fields.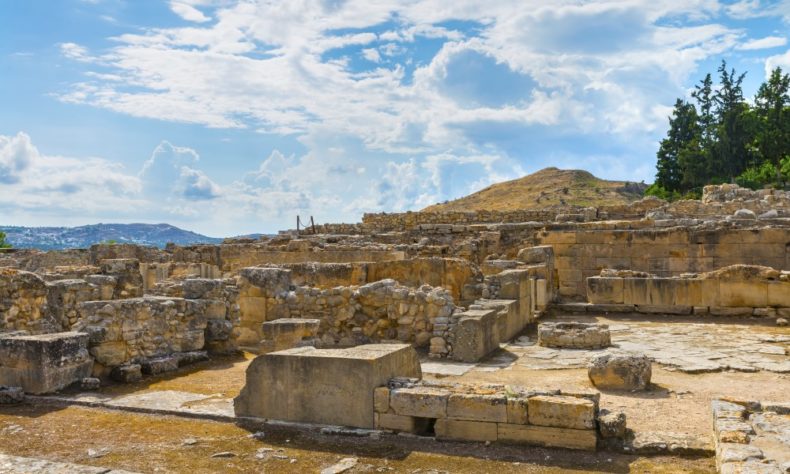 Legend suggests this archaeological wonder is the Labyrinth of the Minotaur (half-man, half-best), and if this doesn't pique your imagination, head to the smaller yet equally impressive and atmospheric Phaistos Palace.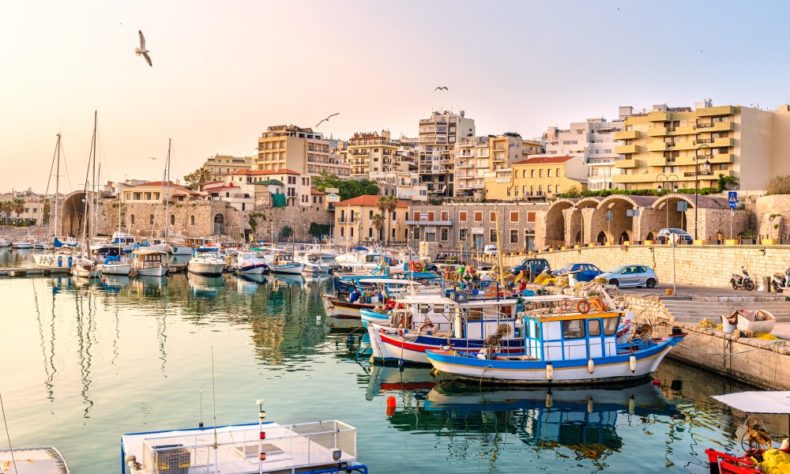 In Heraklion, stroll the bars, cafes, and shops of the Old Town and, if you're lucky, catch a play or concert in the 13th-century harbourside Venetian fortress.
Unique experiences

Dive in! Crete is a beach lover's paradise, boasting 1046 kilometres of coastline and more than 400 beaches that have been awarded the environmentally friendly Blue Flag status. Sun seekers are lured by the beguiling blush shades of Elafonisi in the west. But if you're in Heraklion, beeline for southern Matala, where caves riddle the cliffs like Swiss cheese.
You also don't have to travel far to find towns untouched by tourism. Interior villages such as Agioi Deka, one of the prettiest in Crete, or tiny Kasteli dating back to medieval times wait to be discovered.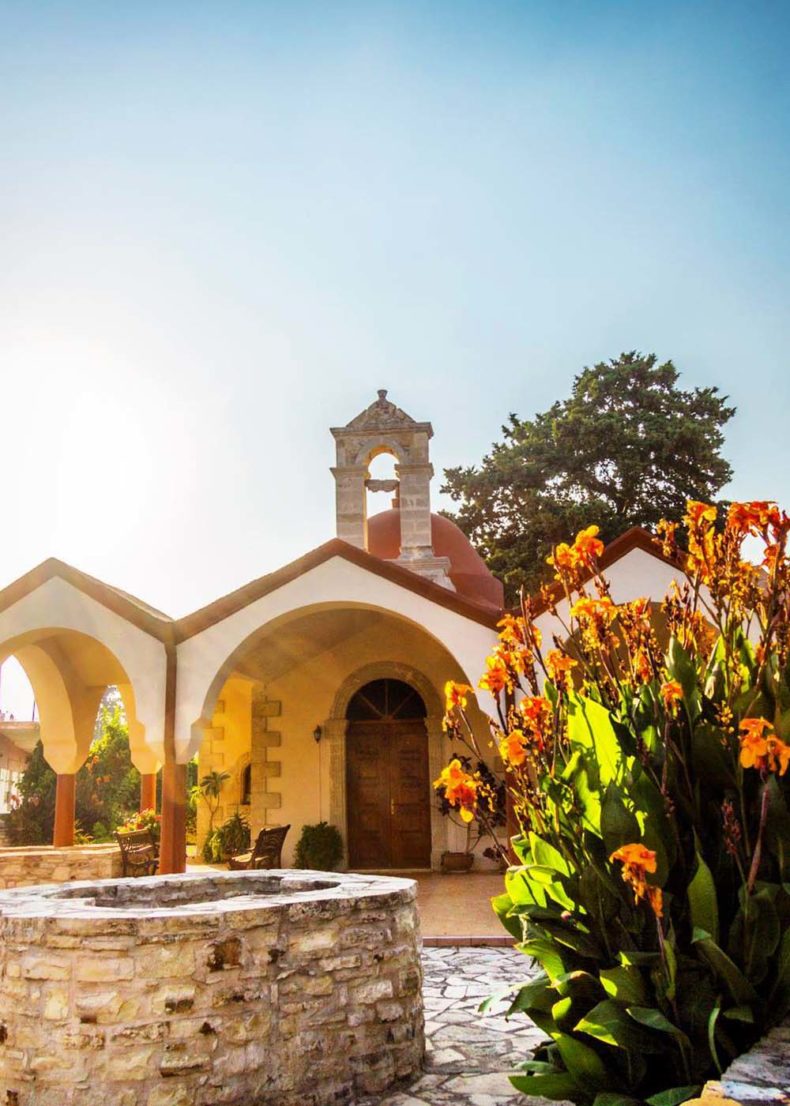 Be charmed by a favourite and raise a glass of local Vidiano white wine to an island where an authentic moment is always just around the corner.
Trendsetters
The action lives in Heraklion, and the trend isn't in chic hotels or name-chefs but in uncovering the local flavours. To get into the belly of Crete, take a food tour, discovering its neighbourhoods while hunting herbs, honey, and pastry delicacies – all washed down with some eye-watering raki.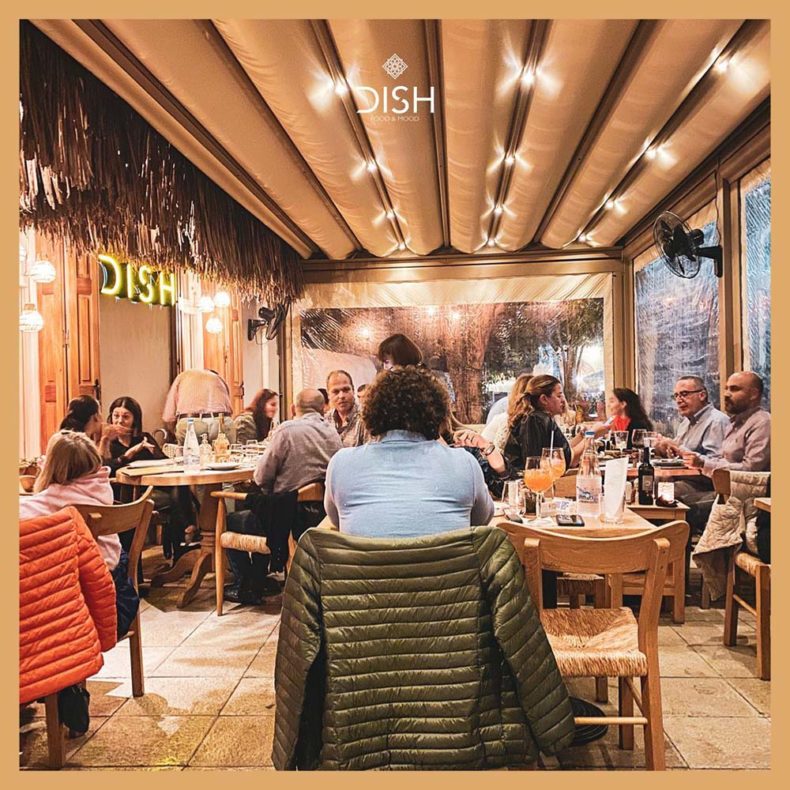 For the ultimate seaside meal, Almyra Seaside Food & Cocktails is what Greek dreams are made of. If you're in the Old Town, the hotspot Dish Bar sits in a gorgeous square within a fork's throw of the water and has a lively vibe that never disappoints.
How to plan your dream trip to Greece?
Not sure where to start exploring Greece's amazing isles? Here are some trip guides to see all of the beauty and make your trip more interesting. These guides have been out together taking into account the most suitable direct flights to make your journey less stressful and more comfortable. airBaltic flies direct from Riga to Santorini every Saturday and to Heraklion (Crete) twice a week on Tuesdays and Saturdays.
Route one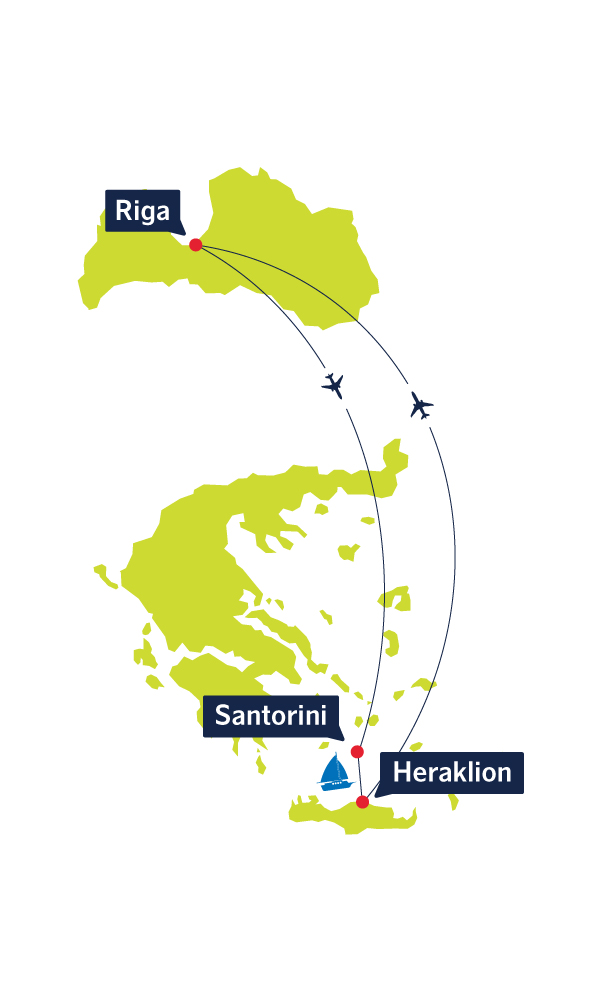 Fly to Santorini on a Saturday and spend the weekend there. Then take a ferry to Heraklion (Crete), and fly back to Riga on a Tuesday. For ferry times and prices as well as other useful travel information, visit here.
Route two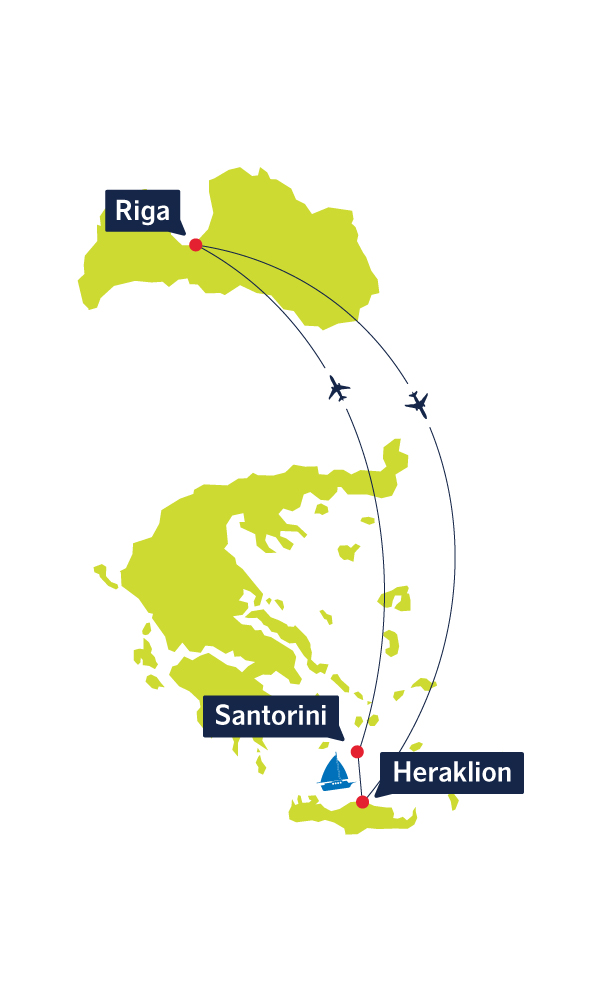 Fly to Heraklion (Crete) on a Tuesday and spend a few days there. Then take a ferry to Santorini, and fly back to Riga on a Saturday. For ferry times and prices as well as other useful travel information, visit here.
Route three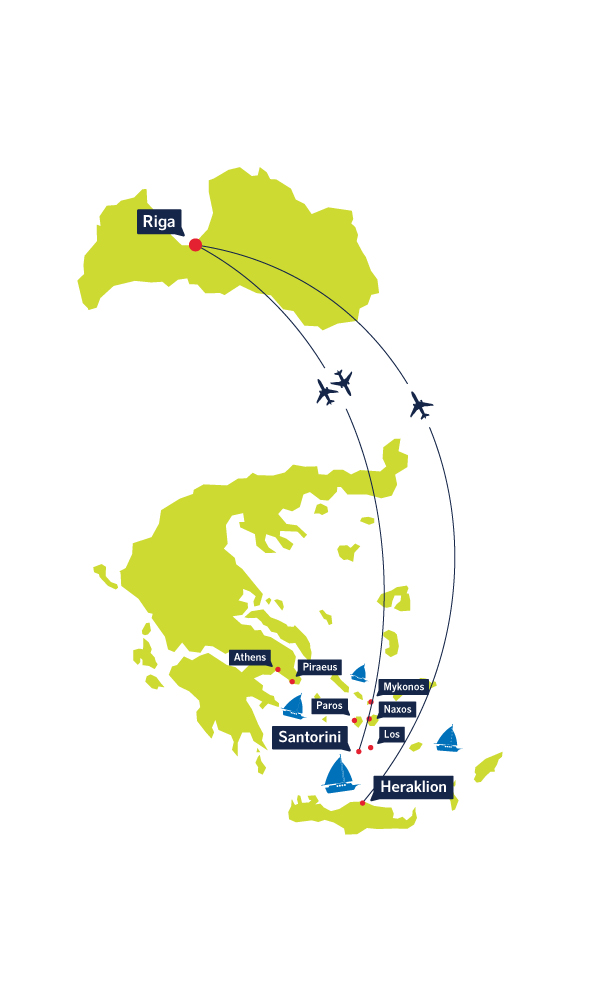 For a week-long holiday, fly to Santorini on a Saturday and spend the weekend there. Then take a ferry to Heraklion (Crete). The extensive ferry network lets you visit many other wonderful places in the Aegean Sea, including Athens, Mykonos, Piraeus, Naxos, Paros, and Ios, so it's easy to include some of those in your vacation plans as well. Fly back to Riga on a Saturday from Heraklion or Santorini. For ferry times and prices as well as other useful travel information, visit here.
Route four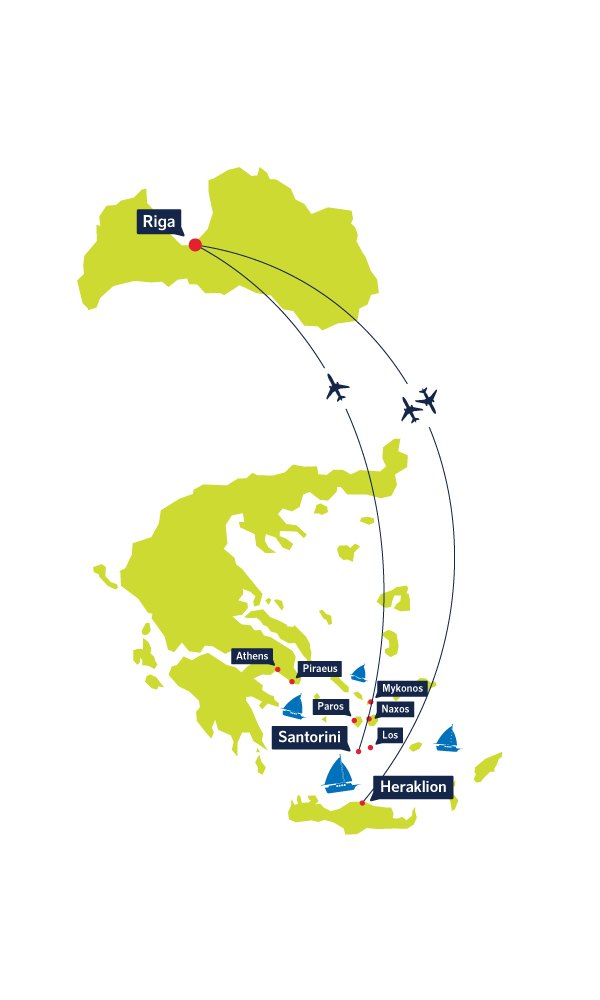 Fly to Heraklion (Crete) on a Tuesday, Thursday, Saturday or Sunday and spend a few days there. Then take a ferry to Santorini and enjoy the island's romantic atmosphere. If you wish, take a ferry from there to Piraeus, Athens, Naxos, Mykonos, or Ios. Fly back to Riga on a Tuesday, Thursday, Saturday or Sunday from Heraklion, or on a Saturday from Santorini. For ferry times and prices as well as other useful travel information, visit here.
Text by Felicity Byrnes