Athens is one of the main metropolises of the world, both historically and socially. If you've never been to Athens and imagine the city as a living museum, that's quite far from the truth. Athens is too alive and too vibrant to be a museum.
"Over the past five years, the city has witnessed a burst of multicultural exchange. The local neighbourhoods are buzzing with energy and trends from both Eastern and Western cultures. One can witness art spaces, trendy boutique hotels, and modern cafés but also true vibration via outdoor music events. Street markets and bazaars have opened," explains Margarita Kataga, a gallery manager at T.A.F. (The Art Foundation).
Psiri neighbourhood
The nameless café on Agiou Dimitriou Street is usually full, every table outside bursting in conversation, all in Greek. This is one of the oldest cafés in Athens, and Hercules Sassalos, who's an archeologist, tells me that it's also one of the very few cafés remaining in the city to still preserve this unique old spirit. The café is located on the edge of Psiri, a revitalised neighbourhood of Athens that's turning into a trendy place for Athenians as well as visitors. Psiri Square is an area that's a whole microcosm of workshops, cafés, shops, and churches. Many churches.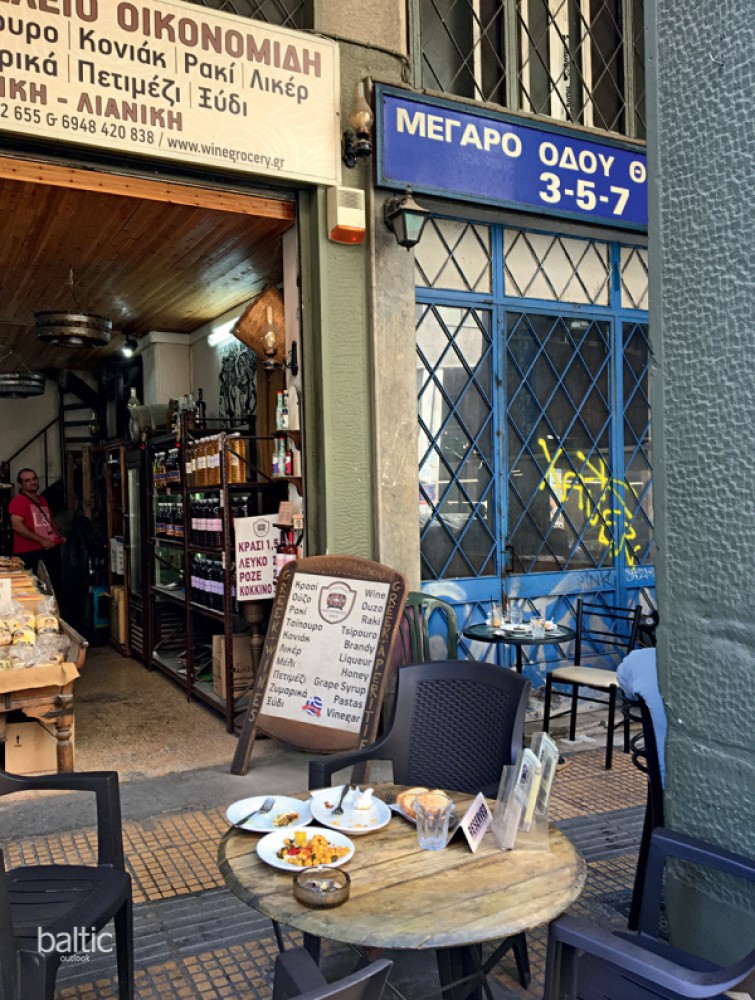 Psiri embodies a combination of eras and cultures, with layers and layers of history. On Agiou Dimitriou Street there are fine examples of Neoclassical architecture back to back with buildings erected just before the Olympic Games in 2004.  Graffiti on nearby Louka Nika, Tournavitou, and Riga Palamidou streets are fascinating and has been done by not only Greek but also international artists. Considering that graffiti is illegal in Athens, it's had great success.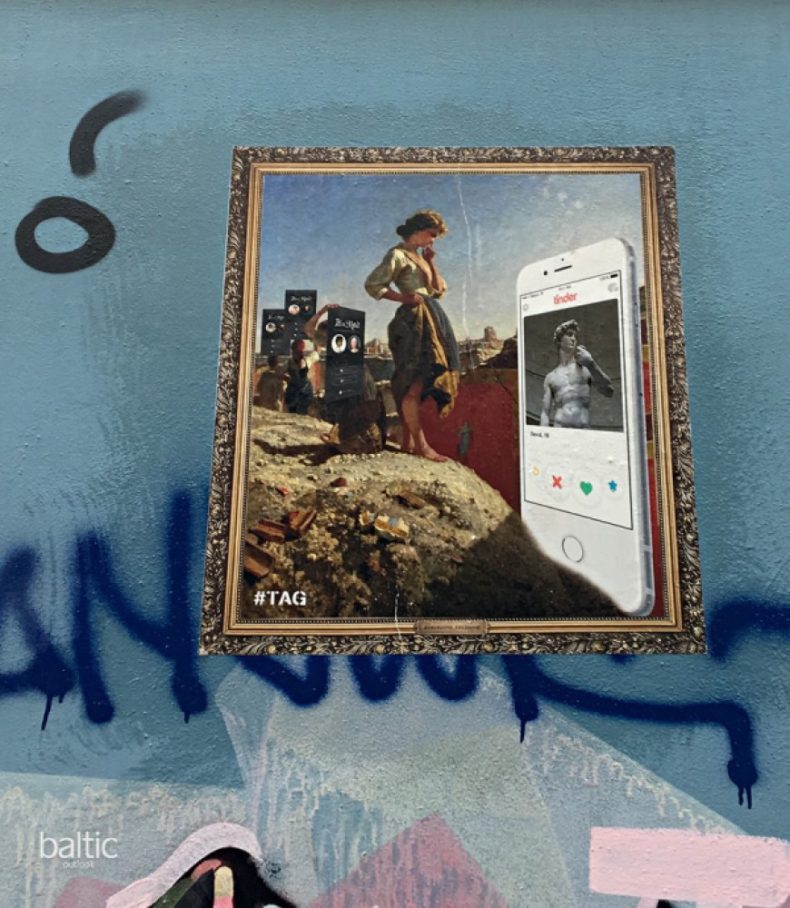 Ermou Street
Every main shopping street in Greek cities is named after the Greek god Hermes, who was not only the messenger of the gods but also the god of trade, roads, travellers, and thieves. Ermou street in Athens was one of the first designed for the modern city in the early 19th century. In the early 2000s it was remodelled again to facilitate access to the archeological site of Kerameikos, the potter's quarter of the ancient city. This was done as part of Athens' archaeological unification project to integrate archeological sites into the urban landscape.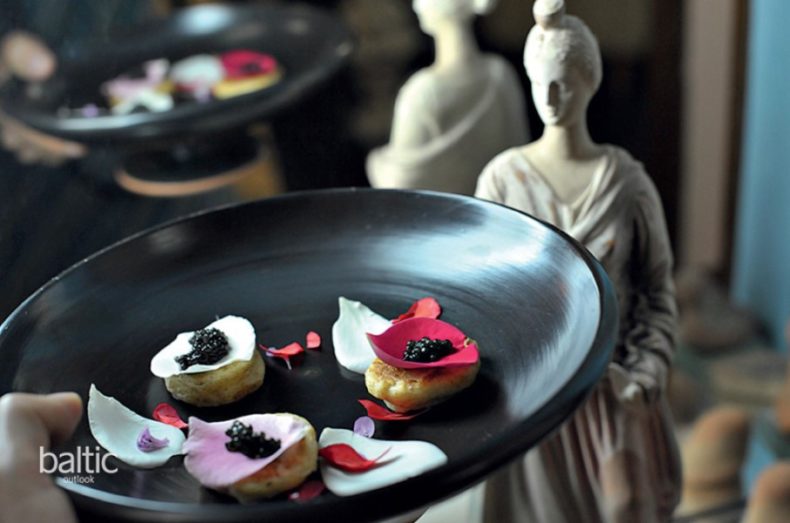 Sure, Ermou Street is known as a shopping street, but what's less known is that its west end turns into a performance area in the evenings, hosting Greek folk music, rap, rock jam sessions, and more, depending on the season.  And if you walk further still, you'll end up in the Gazi neighbourhood with its excellent bars, clubs, and live music venues such as Eksostrefis on Exarheia Square or Pinoklis, a hidden bar where you're not allowed to talk while the artists are playing (Megalou Alexandrou street).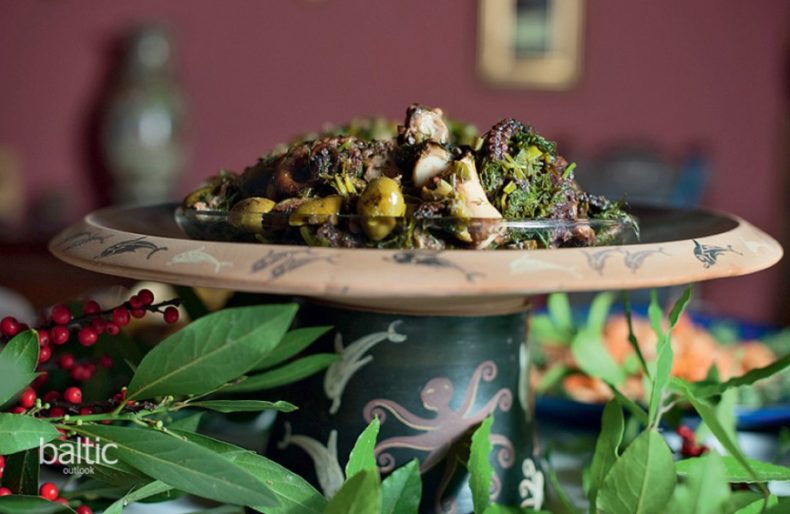 Kypseli
Kypseli is a characteristic neighbourhood of 1930s architecture in the Bauhaus and Art Deco styles popular at that time. Ship-owners, opera singers, artists, writers, and poets resided in Kypseli in the 1950s. But by the 1990s the area was populated largely by immigrants. The former aristocratic neighbourhood sank into a slump and lost its charm for a couple of decades. Now, however, the area has become an upcoming district of Athens and is once again a destination for food, coffee, theatre, and music. The Municipal Market has also been renovated, with small business, galleries, restaurants, and cafés making it a lively hangout.
T.A.F.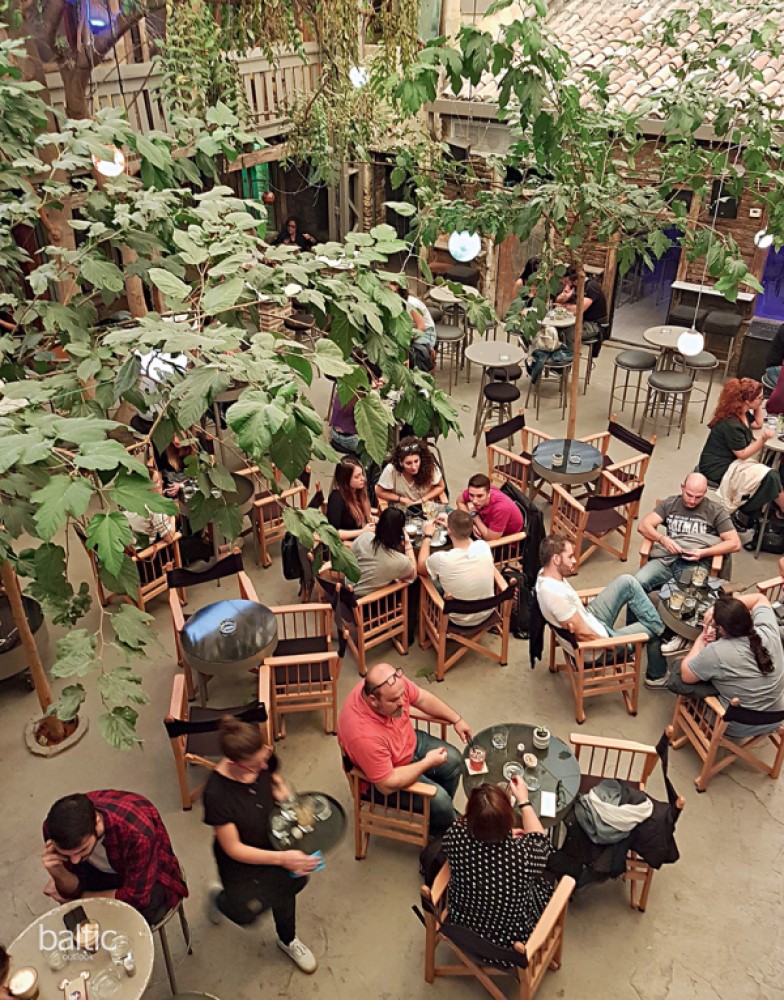 If you prefer staying closer to Monastiraki Square, try a cocktail at T.A.F. (The Arts Foundation). At the peak of the recent financial crisis, the T.A.F. building, formerly a royal stable dating to the 1880s, was an abandoned space. In the 1950s, it housed people relocating to Athens. Three years ago, a design shop opened here that sells 100% Greek design and D.I.Y. items such as souvenirs, gadgets, and artwork. The second- floor gallery is open in the daytime, while the courtyard fills with people chatting over a cup of coffee. In the evenings, it turns into a music venue with the best DJs from all around Athens playing their vinyl records. The courtyard also hosts drum'n'bass and jazz concerts.
Café Centrale
While Centrale isn't your typical, trendy, hipster coffee shop, it is one of the oldest cafés in Athens. Formerly called Thanos Coffee Shop, it still has a place in locals' hearts as they sit down for their morning coffee or gather again in the afternoon. On average Greeks drink only two cups of coffee per day and coffee consumption in Greece is only around 4.5 kilograms per capita per year (compared with eight in Germany and 12-14 kilograms per capita in Scandinavia). Coffee is nevertheless a very important part of people's lives. In Greece, you order a coffee and stay with that same cup for hours. Greeks enjoy freddos – a cold, and likewise long, drink – even in winter. Or try hot Greek coffee, which is made very similarly to Turkish or other Middle Eastern coffees and sip it slowly.
Historic Greek Gastronomy (HGG)
Greeks are becoming more appreciative of their culture. There's now a Neo- Greek trend in gastronomy, traditional music, theatre, architecture, and fashion. Museums have become important cultural and social hubs. For example, a catering project called Historic Greek Gastronomy (HGG) recreates menus from classical Greece, the Byzantine era, and other epochs. The idea is to provide a gourmet experience with a contemporary tone, without sacrificing the authenticity of the recipe. There's a very nice pâté served with pomegranate sauce. There's also octopus with green olives, fennel cooked in a white-wine sauce and the caviar served on flower petals. The menus also include wines related to antiquity. Despite the Philoxera plague in the early 19th century, which killed most ancient grape stocks in Greece, some did survive. Some Santorini wines, for example, contain ancient DNA.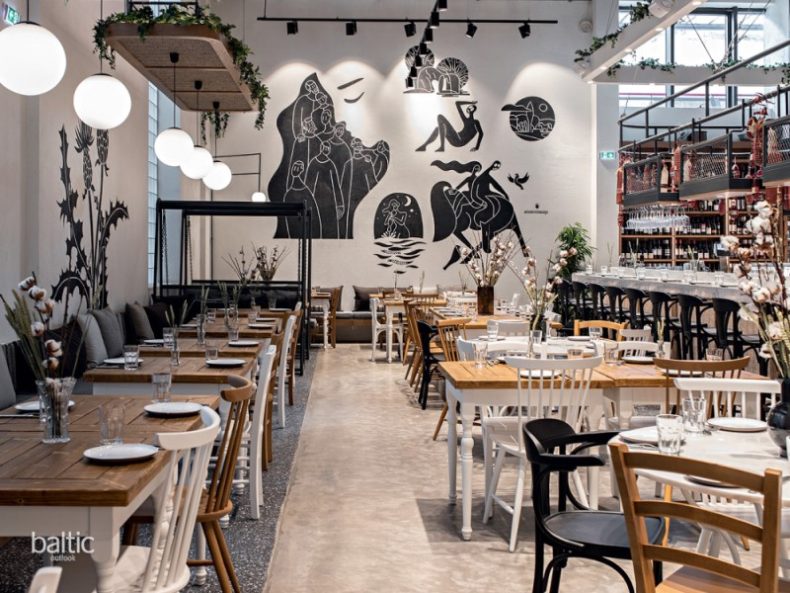 USEFUL INFORMATION
WHERE TO STAY 
Ergon House Athens (23 Mitropoleos Street) has a perfect location, an amazing restaurant and deli shop on the ground floor, as well as a view of the Acropolis from the hotel's cosy rooftop bar.
Grande Bretagne (1 Vasileos Georgiou A, Syntagma Square) provides a big dose of elegance, luxury, and style. This five-star hotel has quite a history. It was built by Antonis Dimitrios in the 19th century after the fall of the Ottoman Empire.
WHERE TO EAT
Andreas (18 Themistokleous Street) offers a real Greek food experience. Stop by for an ouzo – the local anise-flavoured spirit – as well as mezes such as dolmades (grape-leaf rolls filled with spiced rice), fava (chickpea salad), deep- fried anchovies, and mussels to share with friends.
Argoura (49 Agisilaou, Kallithea) is a local seafood restaurant, where locals come for dinner or special occasions. Both the Argoura and Andreas restaurants are recommended by Michelin-starred chef Nikos Fotiadis, who was in charge of the legendary Varoulko.
Vlassis (Meandrou 15, Athina) is an all-time classic restaurant where to experience Greek cuisine at its best.
Bios (84 Peireos) is a great place to have a drink with a beautiful view of the Acropolis from its terrace.
WHERE TO SHOP 
Lithos (20 Mitropoleos) is a family-owned jewellery shop that offers in-house created designs, combining traditional and contemporary lines. It might be your one and only souvenir, but it will be worth it.
Zeus & Dione (6 Voukourestiou Street) clothing company presents a unique interpretation of Greek myth and tradition. The brand's silk textiles are crafted in Soufli, a town in northern Greece, but some of its dresses and skirts are knitted by local craftswomen in Attica and the Cyclades.
Ancient Greek Sandals (1 Kolokotroni Street) have taken Hollywood by storm and are handmade using traditional techniques
HOW TO SPEND FREE TIME LIKE ATHENIANS
Athenians enjoy outdoor activities; they also gather in cafés, restaurants, and bars on Friday nights and all day during the weekends. They enjoy wandering around the city centre or promenading on the beautiful beaches near the city. Athenians are sleepless; on weekends everything is open until early in the morning…
WHY NOT? 
If you haven't planned on visiting an island and are staying in Athens, don't miss out on the beaches near the city. Try Vouliagmeni or Varkiza. You can easily access these beaches by taxi. The 30- to 40-minute ride costs just under 20 euros one way.
Photos Courtesy of T.A.F. Art Foundation, Ergon House hotel, Ilze Pole and Matina Agriogiti