With an atmospheric Old Town, Baroque-era gardens, world-class art museums, and a diverse urban scene, Hannover is the hidden jewel of Germany.
Here are ten good reasons why this heart of Lower Saxony is a very special destination you won't want to miss.
World-famous Nanas
The opulent, brightly coloured open-air sculptures by French artist Niki de Saint Phalle represent the contemporary image of Hannover.
The voluptuous female figures known as Nanas were installed alongside the Leine River in 1974 and are impossible to not notice.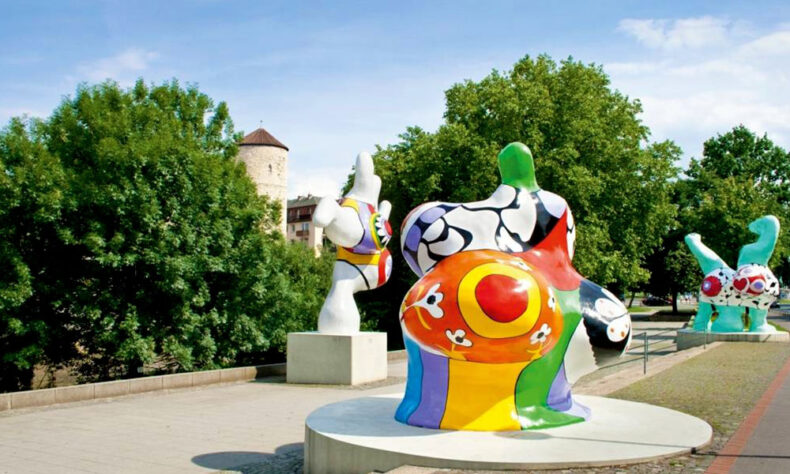 These cheerful, life-affirming sculptures made in a distinctive Pop Art manner soon became an urban trademark and a magnet for photographers.
The Nanas are named in honour of three prominent women from Hannover: Hannoverian electress Sophia, the love of Goethe's youth Charlotte Buff, and astronomer Caroline Herschel.
Splendid royal gardens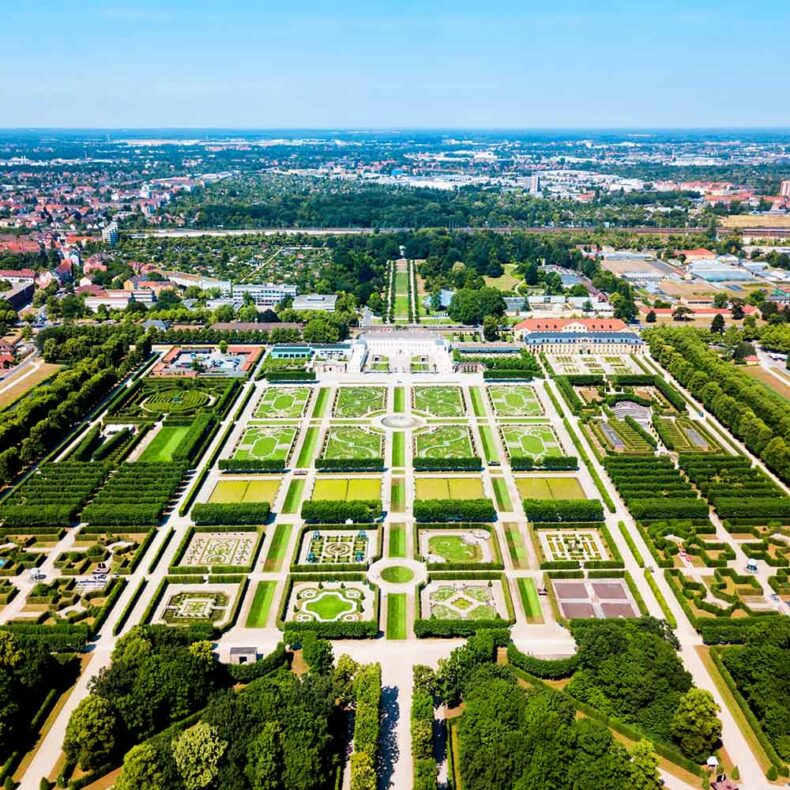 A unique testimony to Baroque gardening traditions, the Royal Gardens of Herrenhausen claim to be the only gardens of their kind in Europe that have preserved their period splendour.
With green hedges and walkways, statues and bubbling cascades of fountains, this area is tailor-made for recreation, picnics, and walks.
The site is comprised of several gardens, including Berggarten, Georgengarten, Welfengarten, and the 17th-century Great Garden, which hosts an intriguing calendar of art and culture events throughout the year.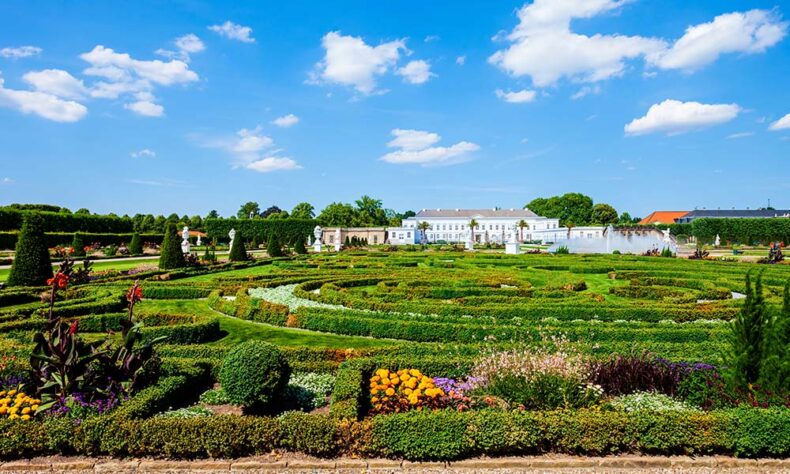 For example, the International Firework Competition takes place here in June, August, and September, when various different fireworks choreographies with matching music by the world's leading pyrotechnic artists are performed both in the sky and on the ground.
A perfect sightseeing circuit
Hannover and its main historical sites can be discovered via a 4.2-kilometre-long route that features 36 of the city's most important sights in one pleasant urban stroll.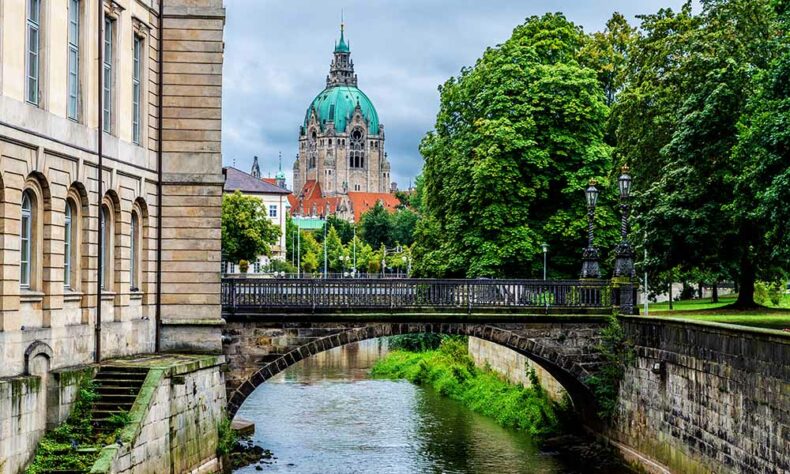 The Red Thread of Hannover is marked in red paint on the pavement across the inner city.
A personal city guide with audio instructions in ten languages that covers the intriguing historical background of each site can be purchased as an extra at the Tourist Information Office, where the route begins.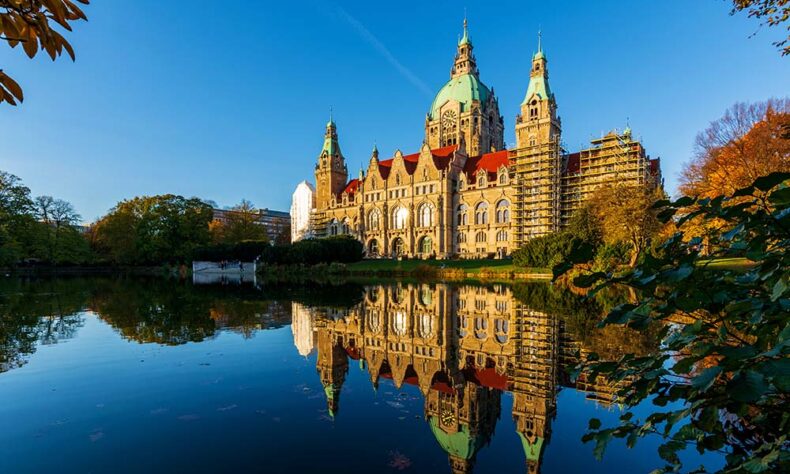 The tour features such attractions as the Opera House, the ruins of the 14th-century Aegidienkirche church, picturesque Town Hall with its tranquil pond in front, and the main museums, houses, and palaces of the city.
Lush parks and urban forests
Filled with countless parks, urban forests, and laid-back recreational areas, Hannover is one of the greenest cities in Germany.
The Eilenriede Forest, which occupies 650 hectares, is even bigger than Central Park in New York City.
A local paradise for joggers, bicyclists, walkers, and sunbathers, this urban forest has held the title of Hannover's green centre for over 600 years. Several ponds are scattered throughout the area, as are shaded walkways, a network of hiking paths, children's playgrounds, recreational spaces, and outdoor cafés.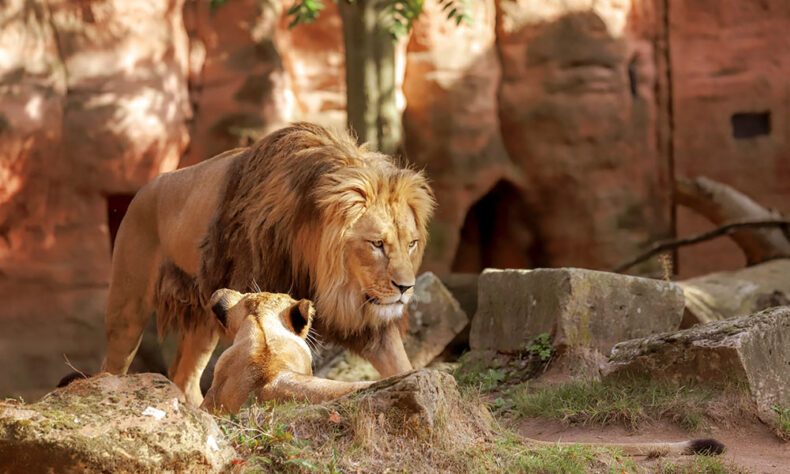 The Hannover Zoo is also located in the Eilenriede and has various thematic sections with exotic animals, including the African Savannah, Indian Rainforest, Gorilla Forest, and Canadian Yukon Bay.
The adjoining Tiergarten – a 17th-century hunting grounds – is home to herds of deer, wild boar, and horses.
A charming Old Town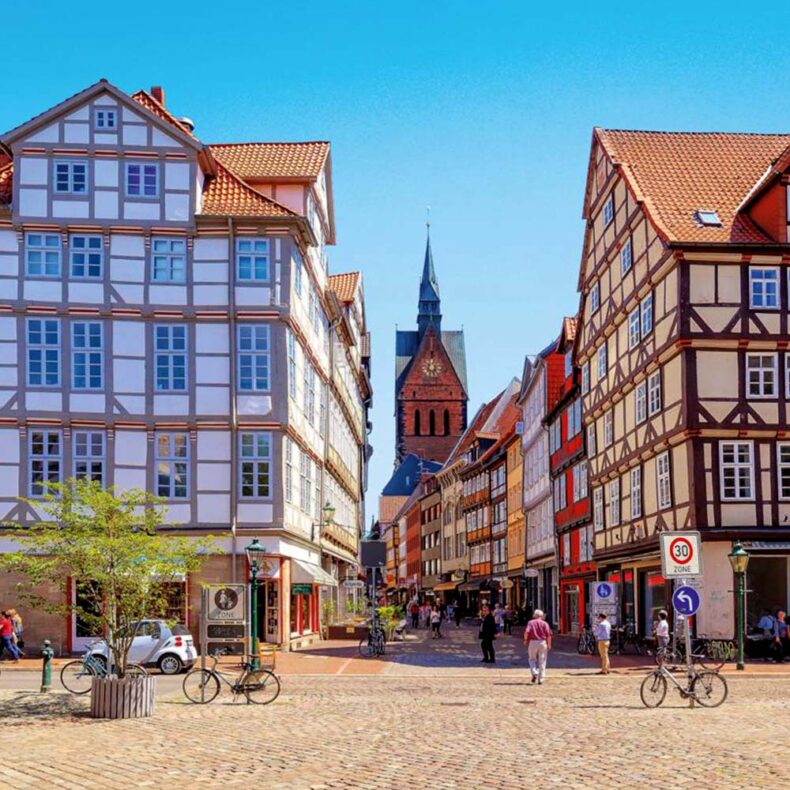 With numerous galleries, shops, and restaurants, Hannover's Altstadt (Old Town) is like an open-air museum with plenty of historical attractions to discover.
The veterans here are the 14th-century Marktkirche church with its 97-metre-high tower and the 15th-century Late-Gothic town hall (Altes Rathaus). Kramerstraße has many colourful, half-timbered buildings that transport visitors back to the old Hannover.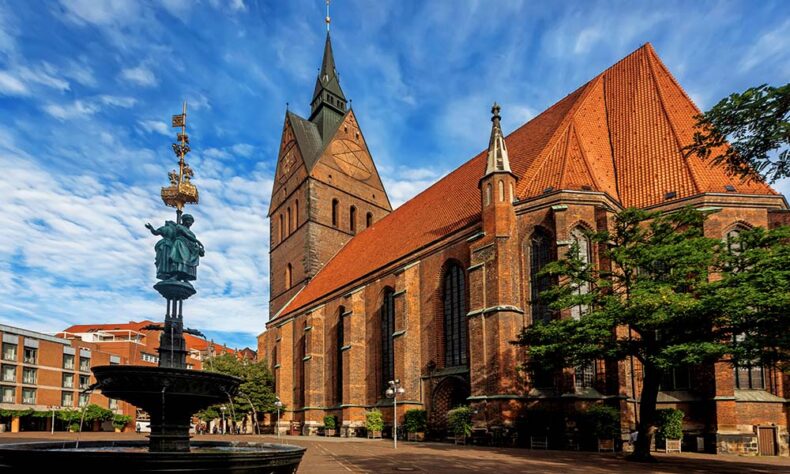 The New Town Hall, or Neues Rathaus, built in 1913 is one of the most gripping attractions; it features a unique, 17-degree angled lift that takes visitors up to the top of its domed tower.
Some of the best views across the city are guaranteed!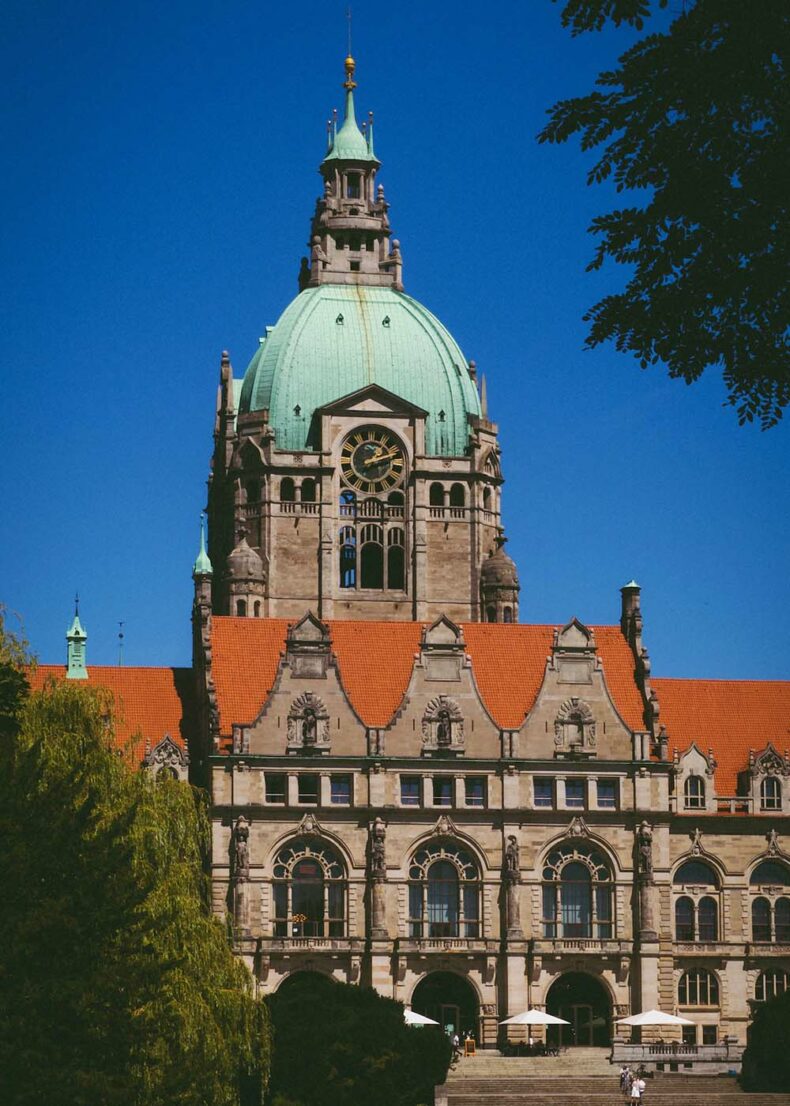 The maritime paradise of Maschsee Lake
Maschsee is the favourite local recreational and sports area.
This artificial lake with a six-kilometre-long promenade loop around it, is nestled in the heart of the city and was created in 1936. At its widest point, it's almost 500 metres wide.
In summer, Maschsee offers a whole range of on-water activities, from boating, pedal-boating, kayaking, and sailing to swimming and sunbathing.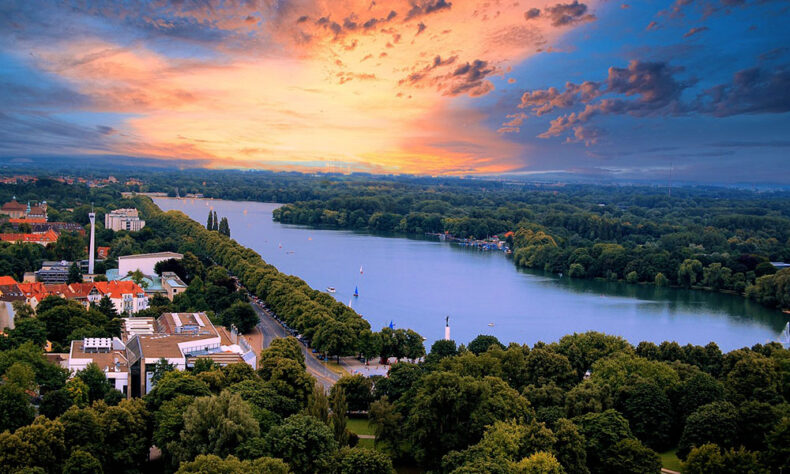 The Maschsee Lake Festival takes place every summer.
This year from July 26 until August 13 it will feature the flavours of local and international cuisine, a chill-out atmosphere, maritime vibes, shimmering lights, and open-air concerts. It will also have typical German beer gardens and plenty of activities for families with children.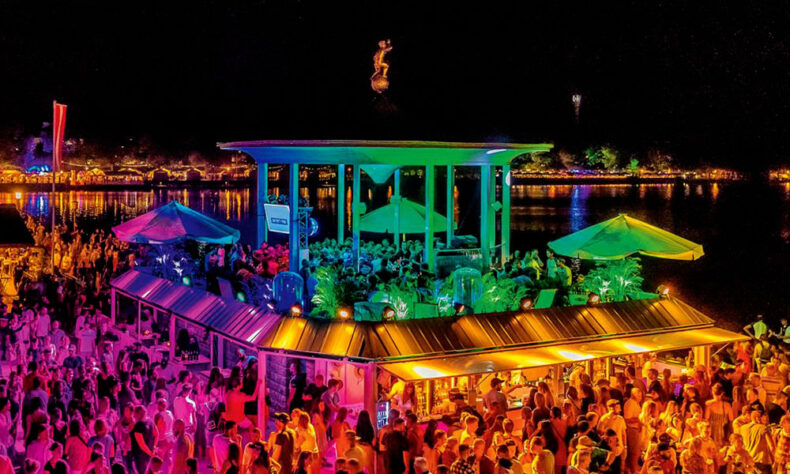 The finest art museums in Germany
The Sprengel Museum houses one of the most notable collections of modern art in the country.
The museum was founded in 1979 and built as a monolithic structure out of lightweight concrete.
The collection includes numerous works by local artist Kurt Schwitters as well as Max Ernst, Pablo Picasso, Paul Klee, and Niki de Saint Phalle, among others.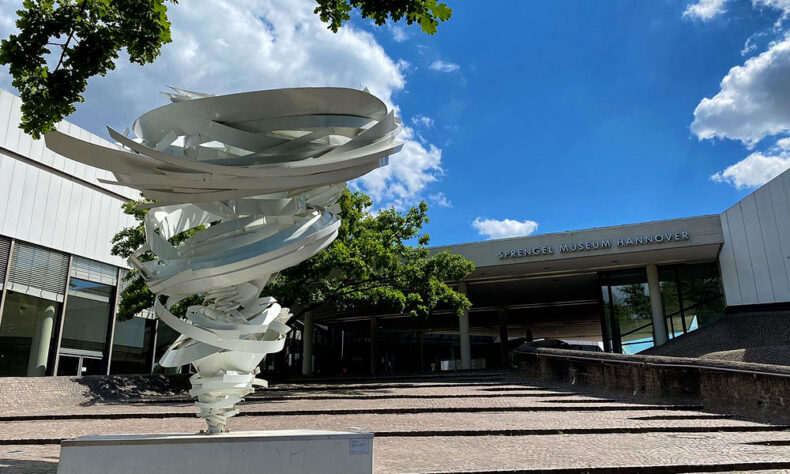 The Kestner Gesellschaft is one of the largest art associations in Germany and has been bringing contemporary international art to Hannover for the past 100 years.
It is set in the former Goseriedebad swimming pool and hosts regular group and solo exhibitions.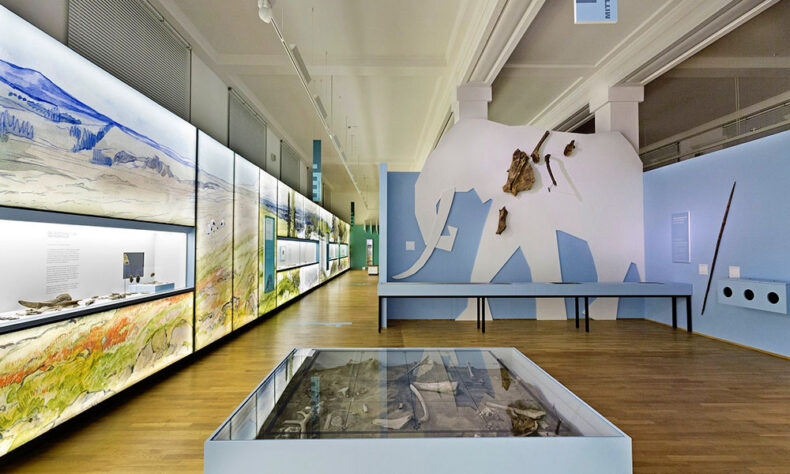 The August Kestner Museum displays a superb collection of applied and decorative arts, local handicrafts, and rare pieces from the Greek, Egyptian, and Roman periods, some of which date back more than 6000 years.
The Lower Saxony State Museum has a life-size model of a dinosaur and a vast collection of natural history artefacts as well as art from the 11th to the 20th centuries.
Cool street art in the Linden neighbourhood
Once a separate village, Linden was first mentioned in documents from the 11th century.
In the early 19th century, wealthy families built beautiful Gründerzeit-style mansions here alongside industrial workshops for locomotives and, later on, housing blocks for workers.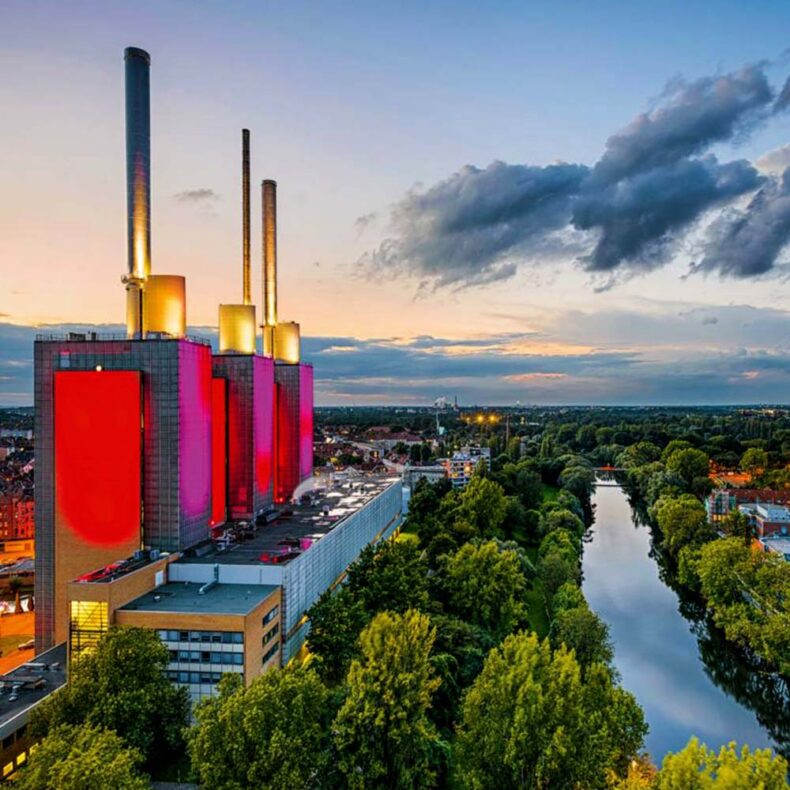 Nowadays, Linden attracts visitors with its eclectic mix of creative residents, various architectural styles, and street art on almost every corner.
Many of the works of art were commissioned by the city, while the industrial area is occupied by artists who also contribute to a vivid party scene.
Laid-back bars and cafés as well as independent studios and shops complement the bohemian vibe.
The fairytale-like Marienburg Castle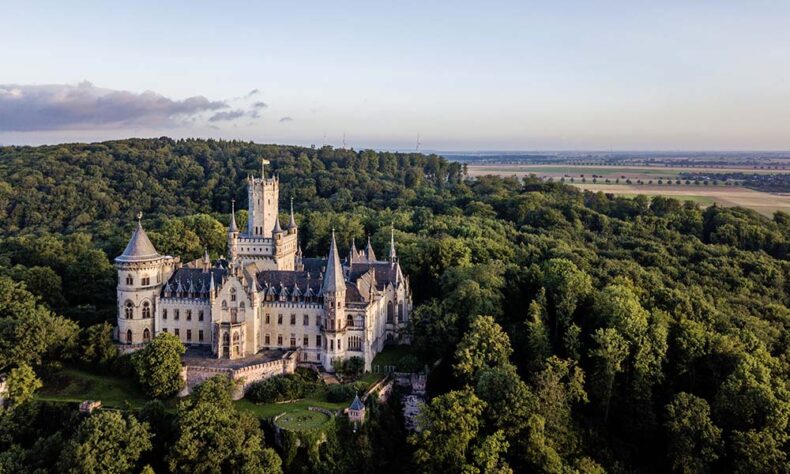 About 30 kilometres south of Hannover stands Marienburg Castle, a majestic Neo-Gothic marvel of Lower Saxony.
A birthday gift of King George V of Hannover to his wife, Marie, the picture-perfect medieval-style castle proudly tops Marienburg Hill.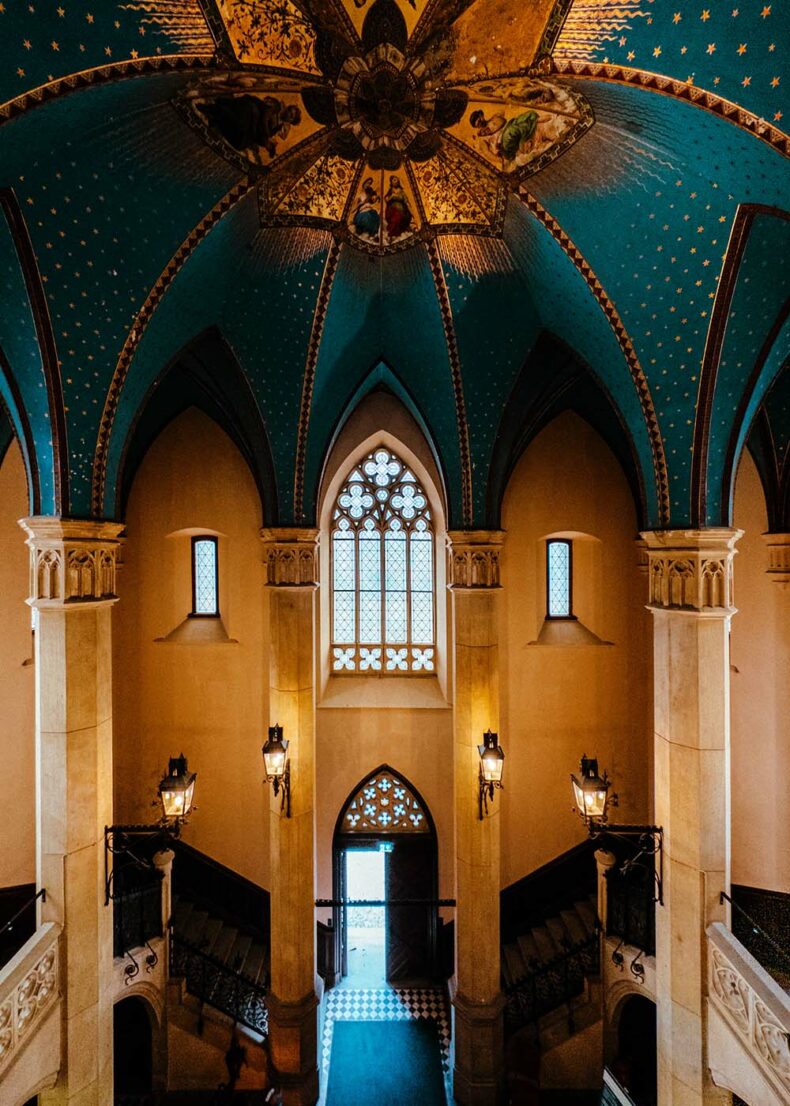 It was built between 1858 and 1867, but its royal tenants were forced to flee into exile after Hannover was annexed by Prussia, after which the structure remained uninhabited for almost 80 years.
This meant, however, that the lavish interiors, such as the Queen's Library with its beautifully decorated umbrella-vault ceiling and the castle kitchen, were almost completely preserved in their original state.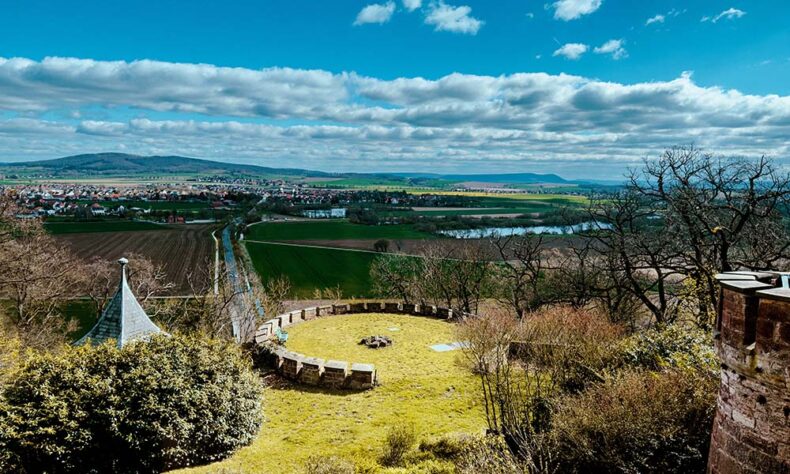 The main tower is 44 metres high, and after a 160-step climb up to its viewing platform, visitors are rewarded with stunning views of the Leine River valley – even Hannover is visible on a sunny day.
The magnificent opera house
The State Opera of Hannover sounds and looks like a perfect place to finish the day. A magnet for culture lovers, the imposing Neoclassical building on Georgstraße was built in 1852.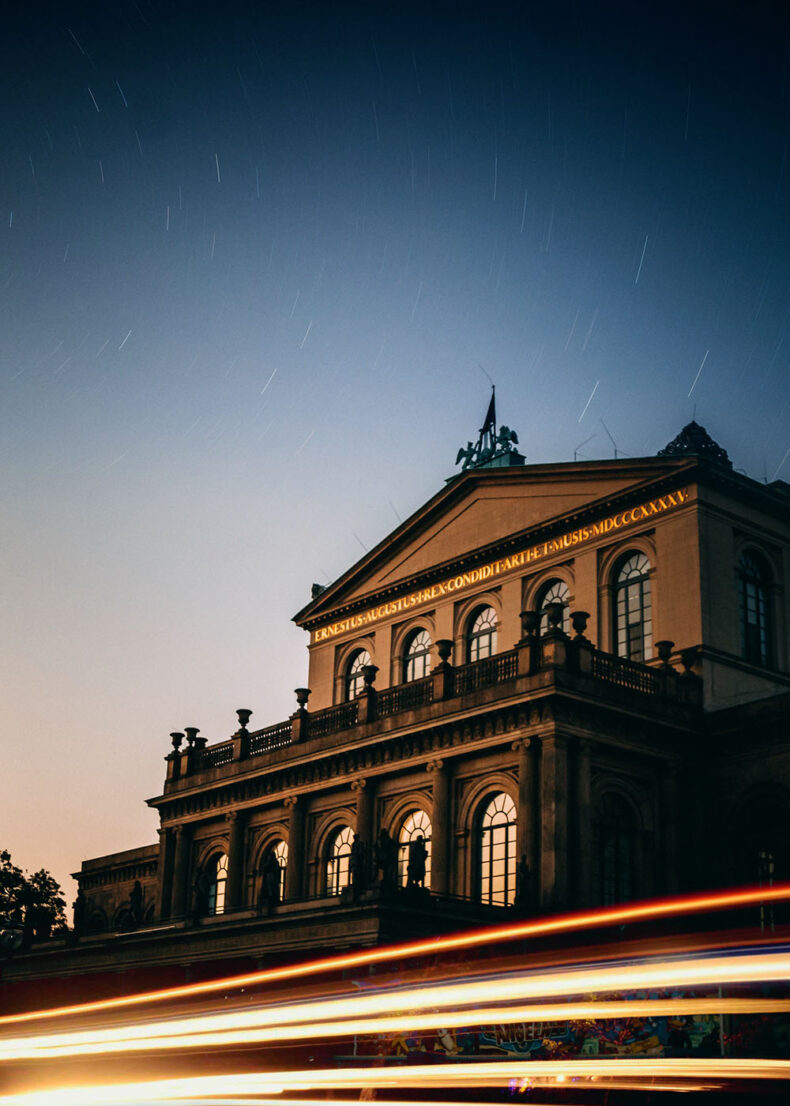 Recent improvements to the acoustics let visitors enjoy the power of music to its fullest, while stagings by the world's leading contemporary directors expand the frames of the classical opera genre.
The opera season runs from September to June, while ballet performances and first-rate concerts are held here throughout the year.
Text by Olga Dolina