Check out these cities that are constantly evolving and endlessly alluring.
Milan: chicness and innovation
Milan is not only home to some of the Western world's most renowned works of art but also hosts numerous significant exhibitions, consistently offering art enthusiasts compelling reasons to visit.
From the awe-inspiring Pinacoteca di Brera, which showcases Italian masterpieces of the Renaissance, Baroque, and Neoclassical eras, to Leonardo da Vinci's iconic Last Supper in the refectory of the Dominican Convent of Santa Maria delle Grazie, Milan is a treasure trove of artistic wonders.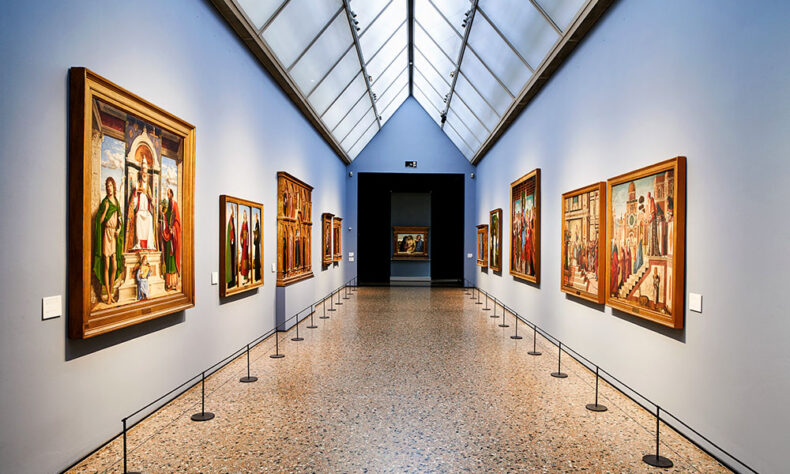 Photo by Leo Torri
For contemporary art, visit the cutting-edge Fondazione Prada…and don't leave without sipping a Campari Spritz at the cinematic Bar Luce designed by the visual genius Wes Anderson.
For a deeper dive into Milan's creative scene, don't miss BASE, a multidisciplinary space for innovative experimentation.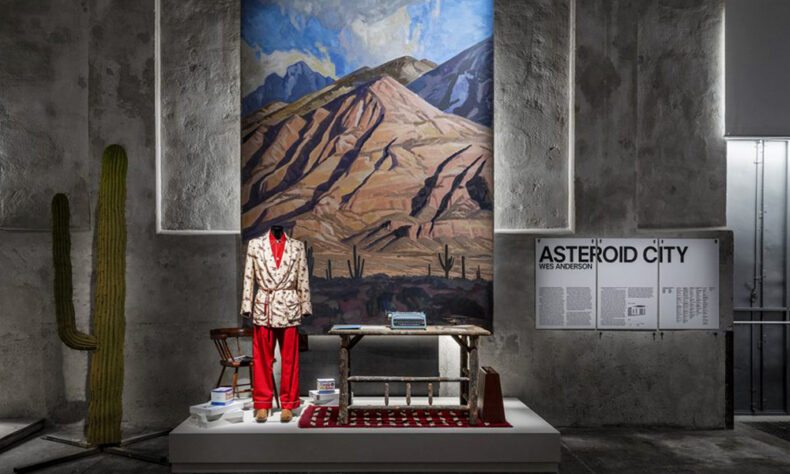 But Milan is also a fashion mecca boasting flagship stores of many top brands.
Notable mentions include the recently unveiled JW Anderson store on Via Sant'Andrea and Off-White's earthy enclave on Via Verri, which reflects the design legacy of the late Virgil Abloh's tenure with the brand.
For those seeking retail therapy, Corso Venezia and Corso Buenos Aires also offer a plethora of shopping options.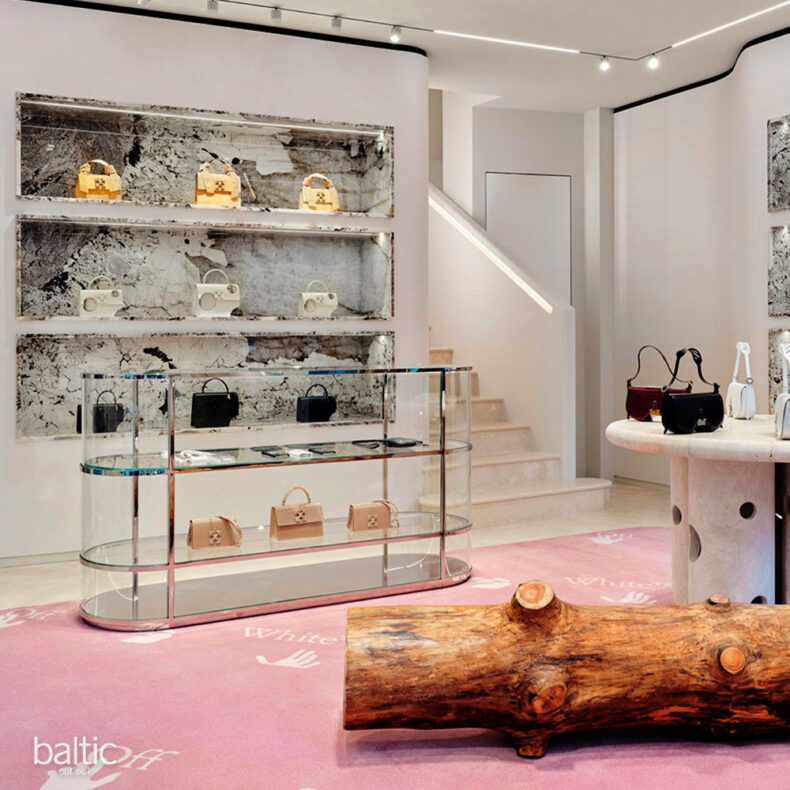 In addition to its reputation as a fashion and design hub, Milan is an undeniable culinary destination. Milanese cuisine is celebrated for its rich flavours and premium ingredients.
For an authentic dining experience, consider visiting local favourites Cascina Cuccagna or Zibo, both led by innovative, youthful teams. Be sure to sample risotto, ossobuco, pizzoccheri, and polenta, which all highlight seasonal produce such as chestnuts, pumpkins, and truffles.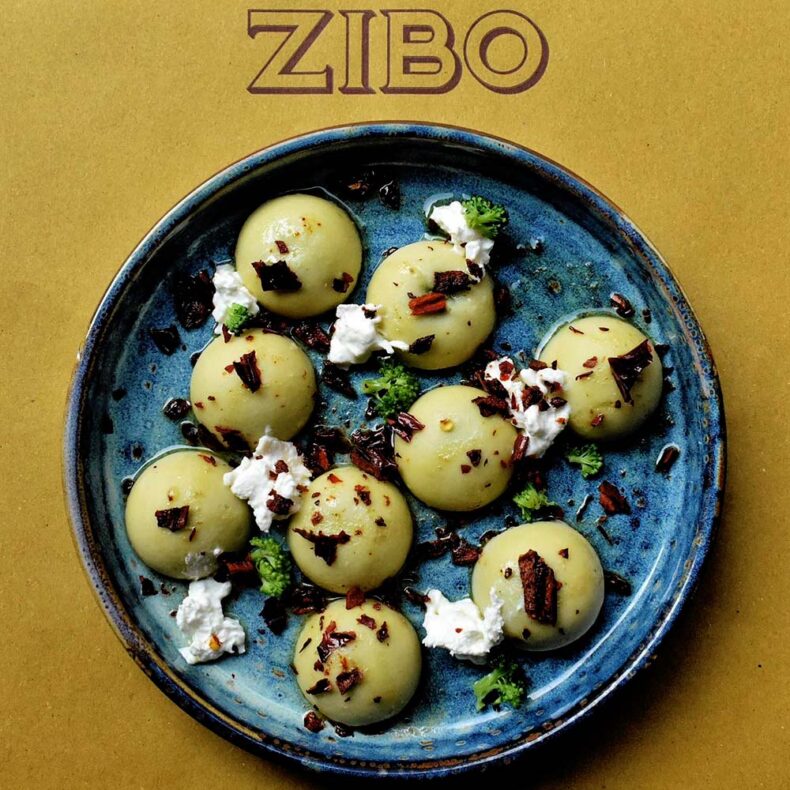 Photo by
Federica Canessa

on Instagram

As night falls, Milan's vibrant nightlife comes alive. While the picturesque canalside bars in Navigli remain a perennial favourite, if you wish to mingle more with locals, head to Piazza Cesariano, which is teeming with bars.

Milan's techno scene is also gaining momentum, with hotspots such as Apollo Club Milano, Tunnel, and Q Club catering to electronic music enthusiasts.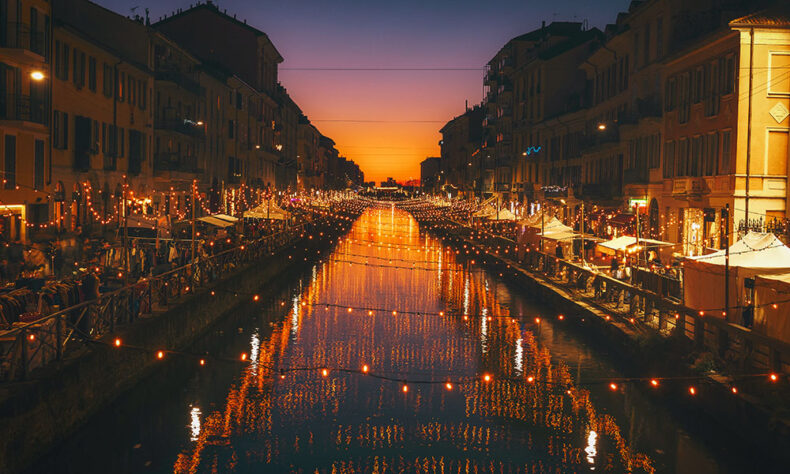 Oslo: the hip Nordic
The Norwegian capital is great for enjoying nature's wonders as well as savouring big-city pleasures.
Explore Oslo's burgeoning neighbourhoods, such as Sørenga and Bjørvika, which were once dominated by shipyards and containers but have now been transformed with nearly ten kilometres of serene harbour promenades.
Bjørvika is also home to architectural landmarks such as the Opera House, the Barcode Project, and the Akrobaten pedestrian bridge – all popular spots for visitors as well as locals.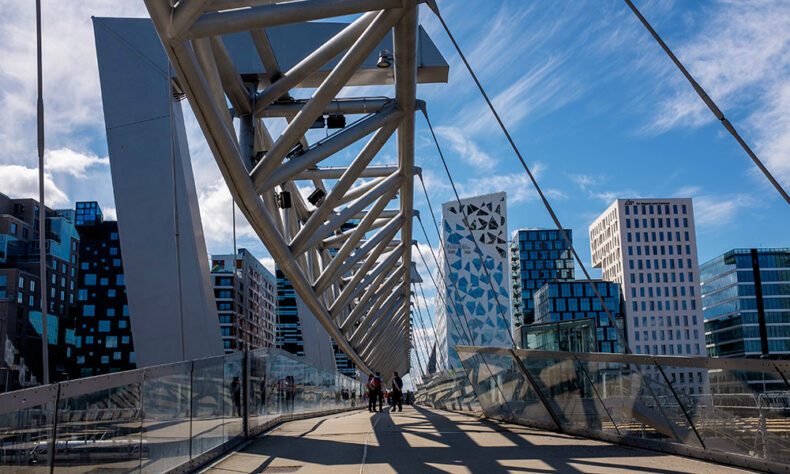 After all that exploring, recharge at the Barcode Street Food Hall.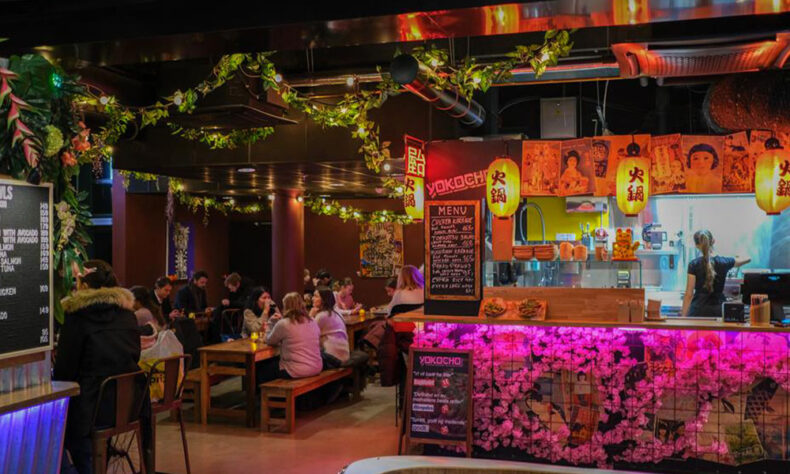 Oslo has recently welcomed two notable additions to its cultural landscape. The highly anticipated Munch Museum, showcasing Edvard Munch's famous painting The Scream and other expressionist masterpieces, is a must-visit.
The doors of the new National Museum building swung open in 2022, establishing itself as the largest museum in the Nordic region.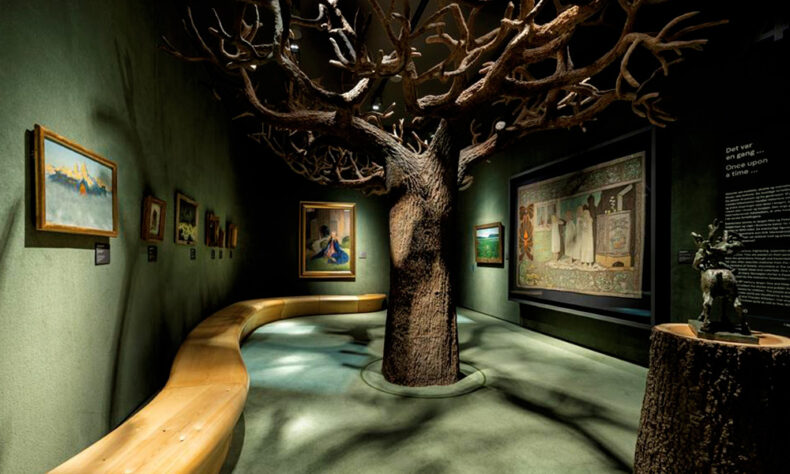 For a more intimate art experience, don't overlook the elegant Neoclassical spaces of the Vigeland Museum or the Henie Onstad Kunstsenter, which hosts the awe-inspiring Yayoi Kusama installation Hymn of Life.
Post-museum, indulge in Oslo's serious coffee culture. A noteworthy spot is Tim Wendelboe, run by the World Barista Champion and World Cup Tasters Champion.
Photo by Klaudia Koldras
Norwegians have a deep love for the great outdoors, and Oslo doesn't disappoint. Two-thirds of the city is enveloped in forests, hills, and lakes, all easily accessible by public transportation.
Hike along the Lysaker River, which features waterfalls and charming bridges, or immerse yourself in the flora and fauna of the Nordmarka Forest.
Afterwards, treat yourself to a rejuvenating sauna session along the harbour, where you'll find the stunning Oslo Fjord Sauna and the unique floating KOK Oslo.
SALT is another hot spot, offering a variety of saunas, food stalls, bars, and daily events.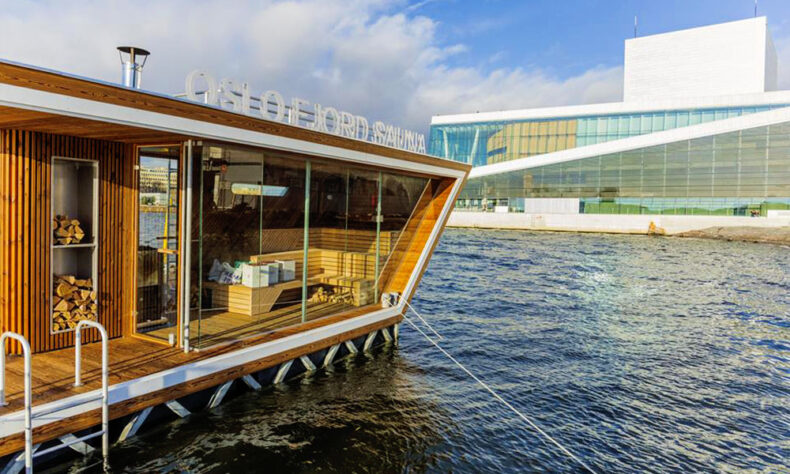 The city's culinary landscape has evolved, with Michelin-starred restaurants and innovative concepts gaining popularity.
Experience the Asian New Wave sweeping Scandinavia at Hedone, a trendy omakase restaurant blending Thai and Japanese flavours with Nordic ingredients.
Oslo's cocktail bars are also on the rise – try the botanical concoctions at the hip, plant-filled Torggata Botaniske.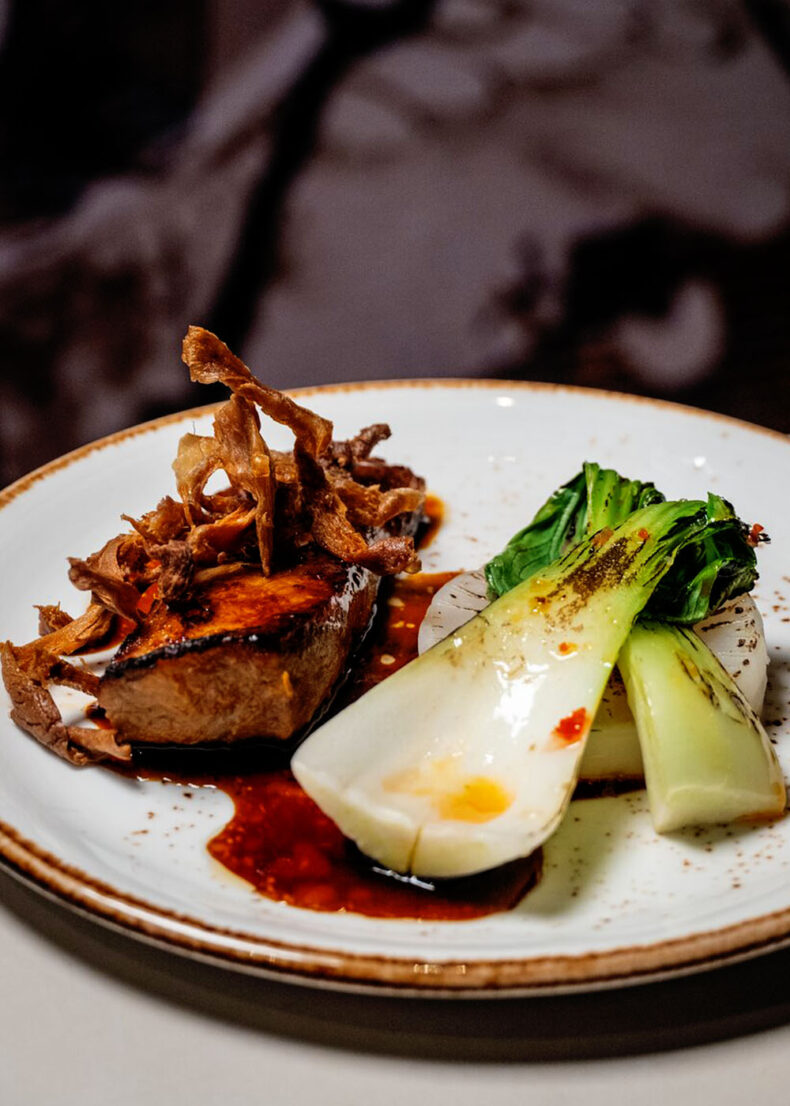 Munich: new creative buzz
There are compelling reasons to consider a visit to Munich beyond the realms of beer and Lederhosen. The city boasts numerous attractions that captivate visitors year-round.
For example, Marienplatz and Altes Rathaus in the Old Town, along with iconic landmarks such as the Olympic Park, consistently evoke a sense of awe.
In addition, Munich consistently ranks high on quality-of-life lists, and it's a forward-thinking hub brimming with innovative ideas and incentives for exploration.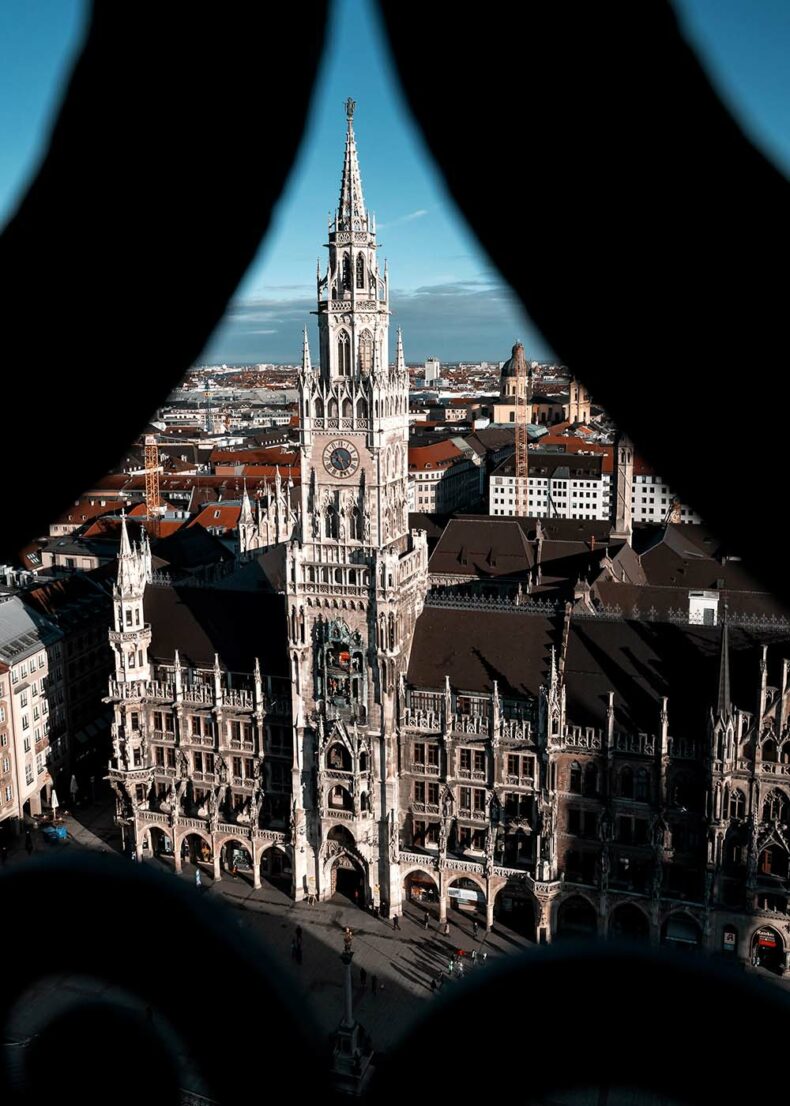 The Kunstareal museum quarter houses world-class institutions, including the three Pinakothek museums showcasing masterpieces by artists such as Dürer, Klimt, and Van Gogh.
On Sundays, you can explore these and many other museums in the city for just one euro! Petrolheads, for their part, will appreciate the BMW Museum and its interactive journey through the history of the renowned car manufacturer.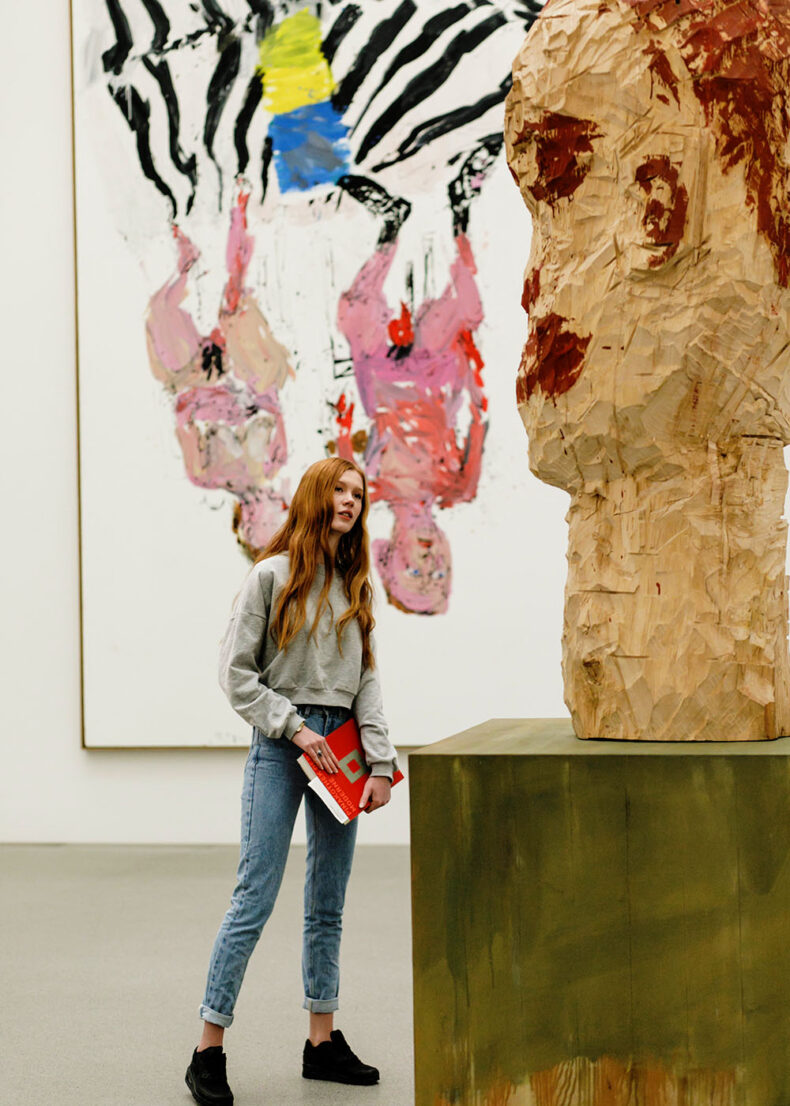 Photo by Christian Kasper on Munich travel
Munich's creative scene buzzes with new cultural institutions, such as the Isarphilharmonie, unveiled in 2021. Like Hamburg's Elbphilharmonie, this new concert venue enlisted the expertise of sound guru Yasuhisa Toyota to ensure impeccable acoustics.
Another newcomer, the luxurious Espace Louis Vuitton art gallery, resides in the stunning Residenzpost building.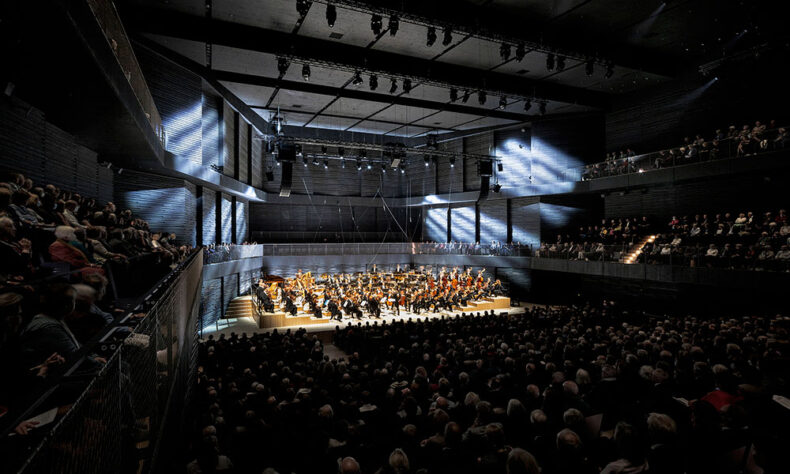 Photo by HGEsch on Gasteig
Munich's perennial beer-garden cuisine is famous for its hearty array of Wurst, potato dishes, and sauerkraut, yet where the Bavarian capital truly excels is in the art of breadmaking.
Savour an exceptional sourdough loaf from Julius Brantner Brothandwerk, an organic bakery combining time-honoured bread traditions with modern precision.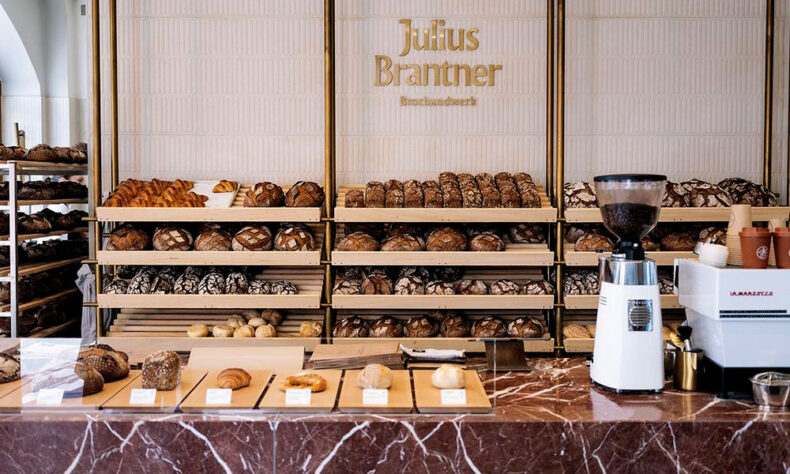 For a fusion experience, visit Tanpopo, where Bavarian-Japanese craftsmanship results in delicious cakes and pastries.
As always, the world-renowned Hofbräuhaus remains a pilgrimage site for beer aficionados, and Schumann's Bar is also an iconic landmark. For a chic bar-restaurant option, try the perfectly shaken or stirred cocktails at Herzog.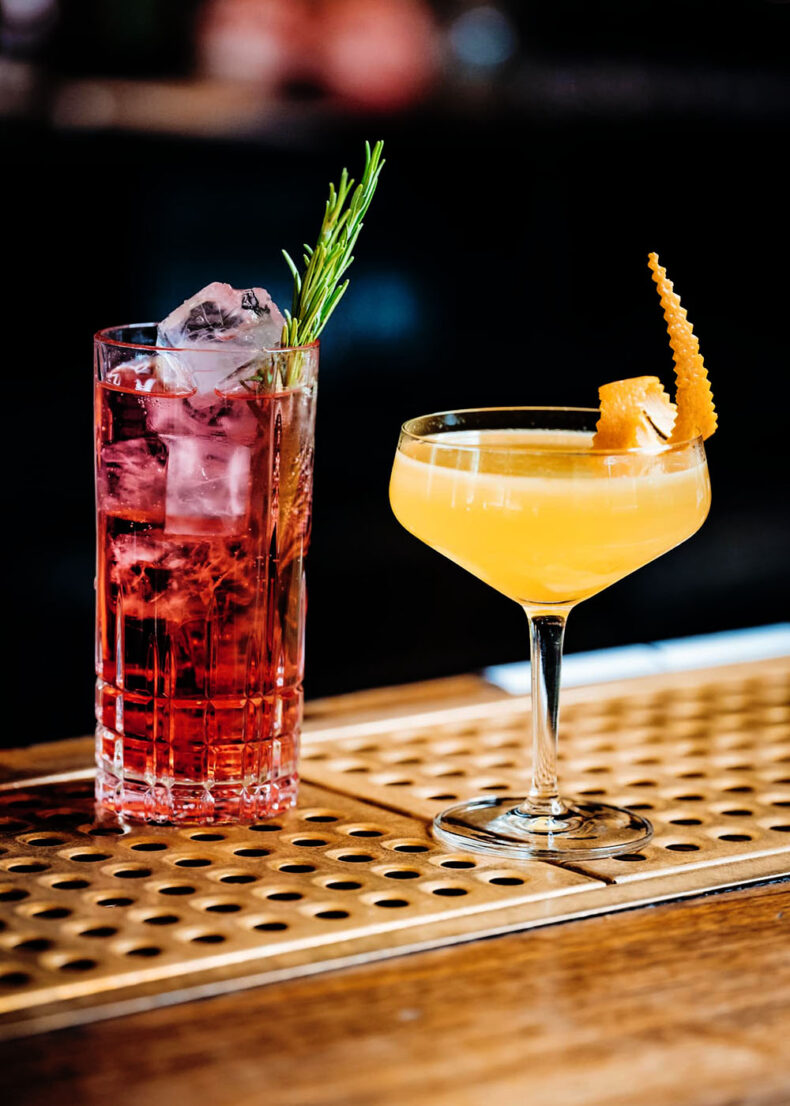 Then it's time to immerse yourself in Munich's vibrant nightlife.
Renowned for its parties, Blitz Club boasts an impeccable sound system.
And if you're still not ready to call it a night at the crack of dawn, head to Palais Club, which draws an eclectic mix of hardcore partygoers and early-rising techno athletes.
Zurich: contemporary laid-back luxury
Exquisite wine, world-class art institutions, spectacular scenery, and, of course, chocolate – the largest city in Switzerland abounds with epicurean pleasures.
Take a cue from the locals and climb up into the hills to marvel at the golden autumn foliage and the panoramic views of the city with the Alps and Lake Zurich in the background.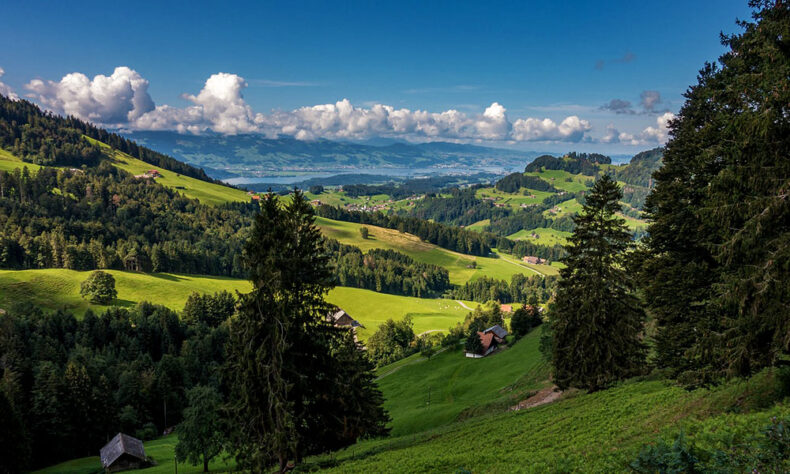 The city's enviable location provides easy access to numerous mountain hikes, with Uetliberg, known as the rooftop of Zurich, being a standout option.
If you're up for it, consider the exhilarating experience of rappelling down the towering 72-metre Uetliberg Tower.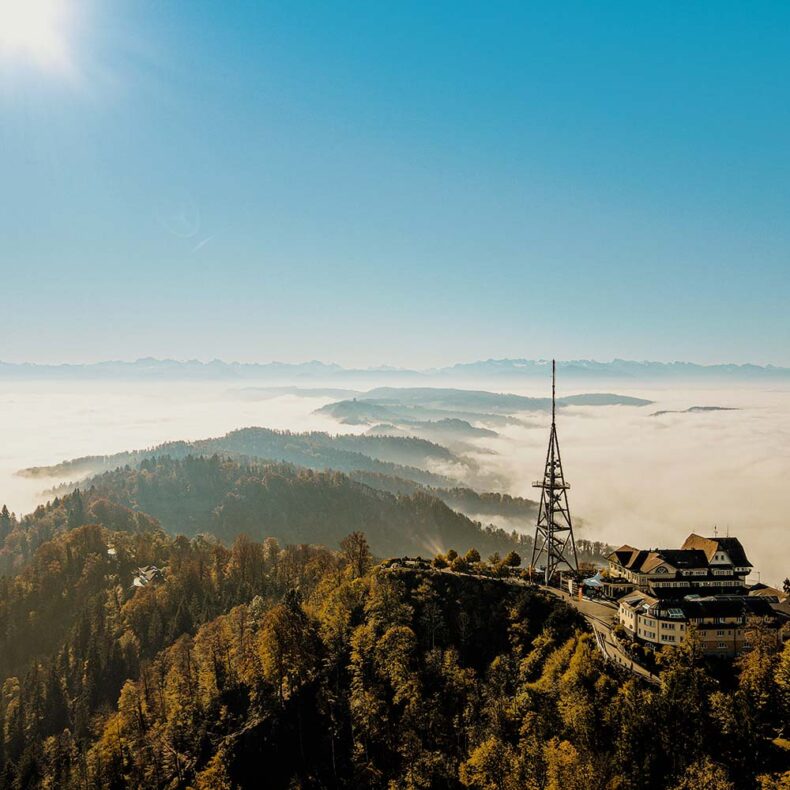 Alternatively, immerse yourself in Zurich's vibrant wine culture with a tour of its vineyards.
The canton of Zurich boasts approximately 600 vintners, most of whom eagerly welcome visitors year-round and offer tastings of Riesling-Silvaner, Räuschling, Pinot Noir, and other wines.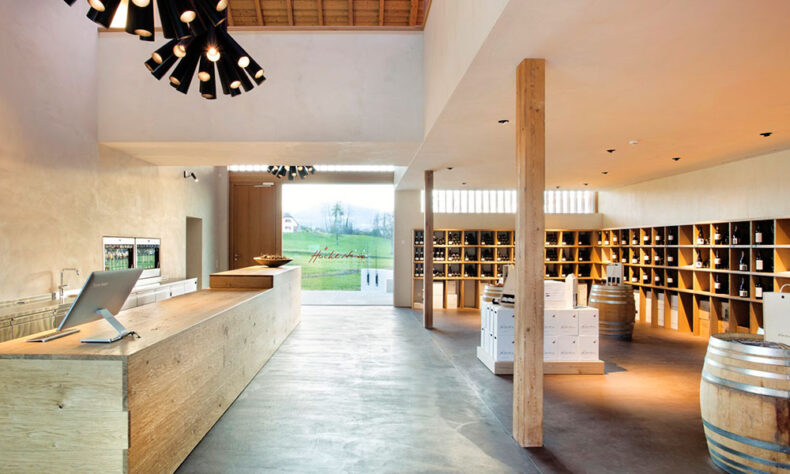 Zurich is a city that epitomises the precision of Swiss watches. Hop on tram line 4, aptly named the Design Line, which conveniently connects you to some of Zurich's most significant design and art institutions.
Marvel at the imposing new extension of the Kunsthaus Zürich museum, which makes it the largest art museum in the country.
Also along tram line 4, the Pavillon Le Corbusier received a makeover in 2019.
Another recent highlight is the new building of the Lindt Home of Chocolate, which offers an interactive and indulgent journey into the world of the renowned chocolatiers.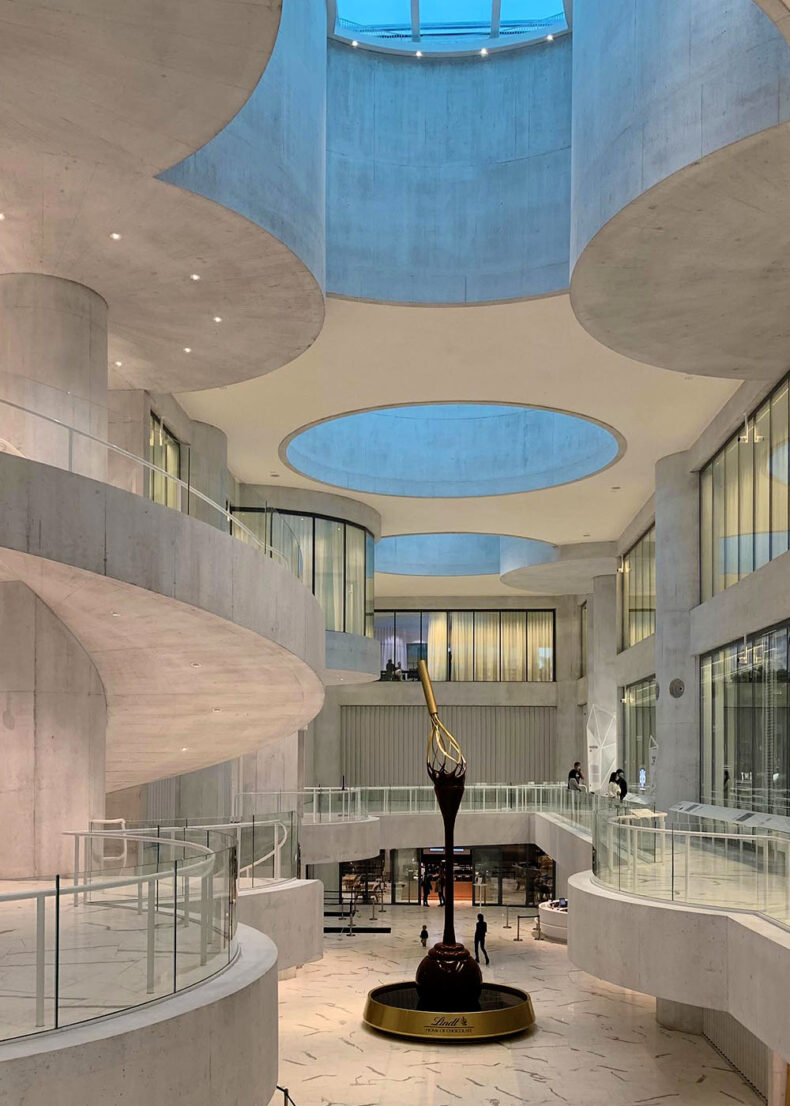 Zurich also offers a wide range of spa options.
Zurich Thermal Baths & Spa is definitely one of the must-visit sites in this city. Located in an old brewery, the atmosphere is very relaxing and pleasantly luxurious.
Bathing under hundred-year-old vaulted ceilings in giant wooden vats modelled after the barrels in the former brewery is worth every franc you'll spend here.
A high point at Zurich Thermal Baths & Spa is the delightful view of Zurich's skyline from its outdoor rooftop thermal pool – surreally beautiful on days when the snow is falling slowly and the crisp mountain air contrasts pleasantly with the pool's warm water.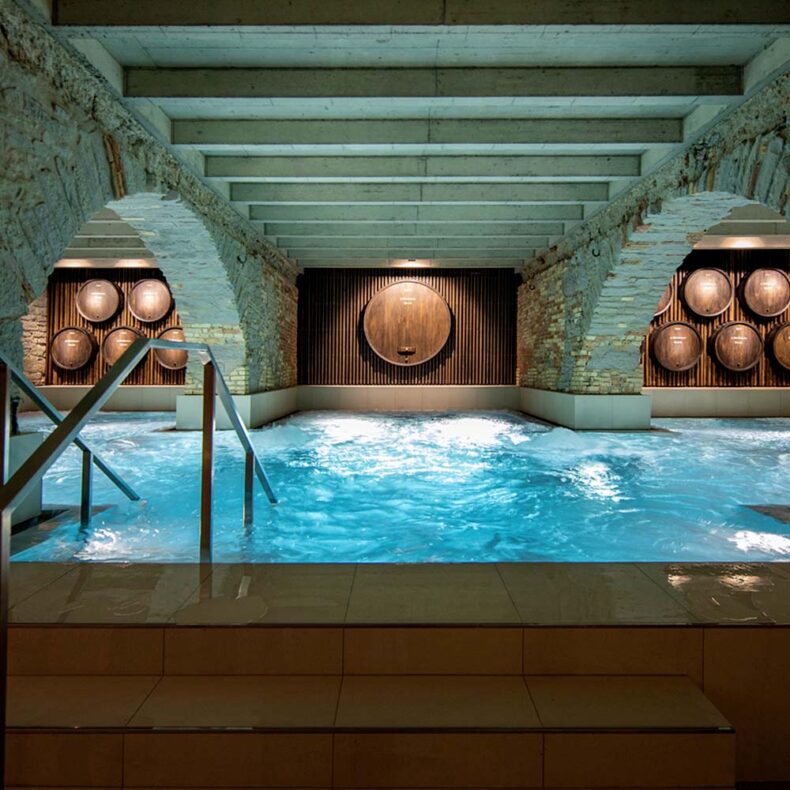 While nothing quite matches the comfort of a steaming pot of fondue, Zurich is home to Hiltl, the world's oldest vegetarian restaurant.
Many of the city's chefs uphold this legacy, crafting innovative dishes from the bounty of the local forests, including mushrooms and other seasonal delicacies.
Embrace veggie-centric cuisine at Neue Taverne, a sleek eatery that thrives on sharing, has an open kitchen concept, and adheres to a creative culinary ethos.
It's the perfect way to savour Zurich's seasonal treasures, all accompanied by organic wines.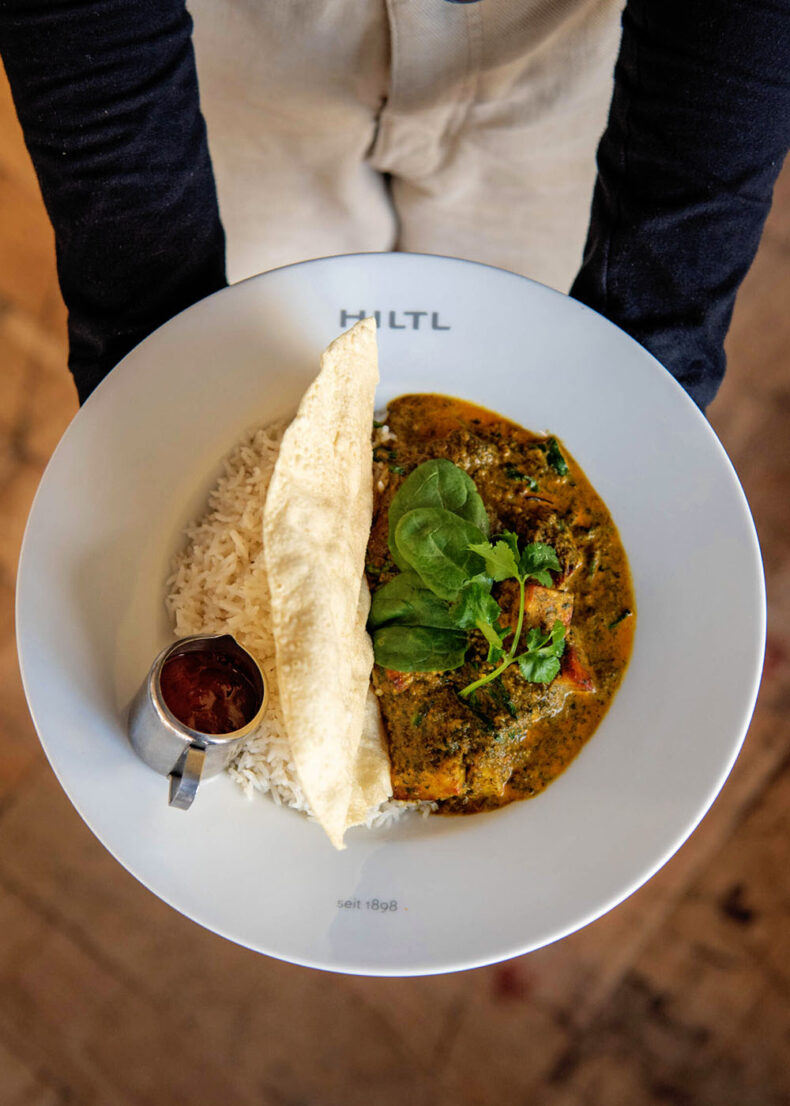 Read more about authentic travel experiences in Baltic Outlook.
Text by Ilze Vītola