It feels wonderful to celebrate love in spectacular places, and you want something really special for your honeymoon.
We've handpicked four fantastic destinations that will help you with that.
Reykjavik, Iceland
Adventuring together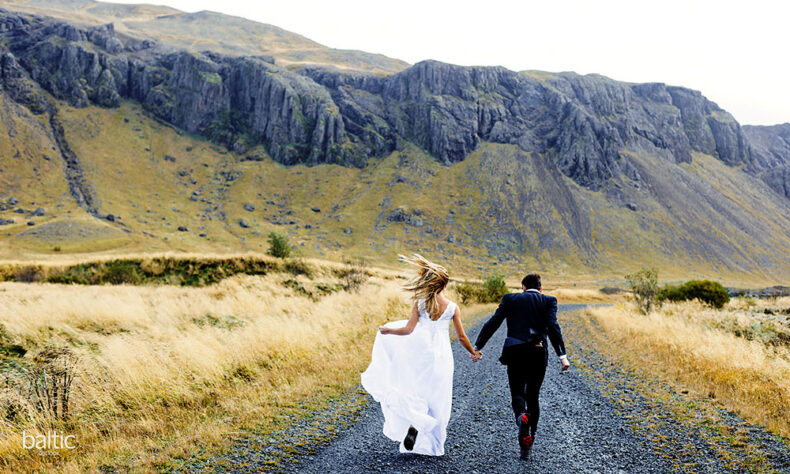 Landing at Keflavik International Airport feels like arriving on another planet.
The dark blue of the ocean, the black of the earth, the white of the clouds of steam rising out of the ground… Welcome to Iceland, one of the most striking countries in the world!
Its never-ending proposition of landscapes must be seen to be believed, and the experiences available here can't be found anywhere else.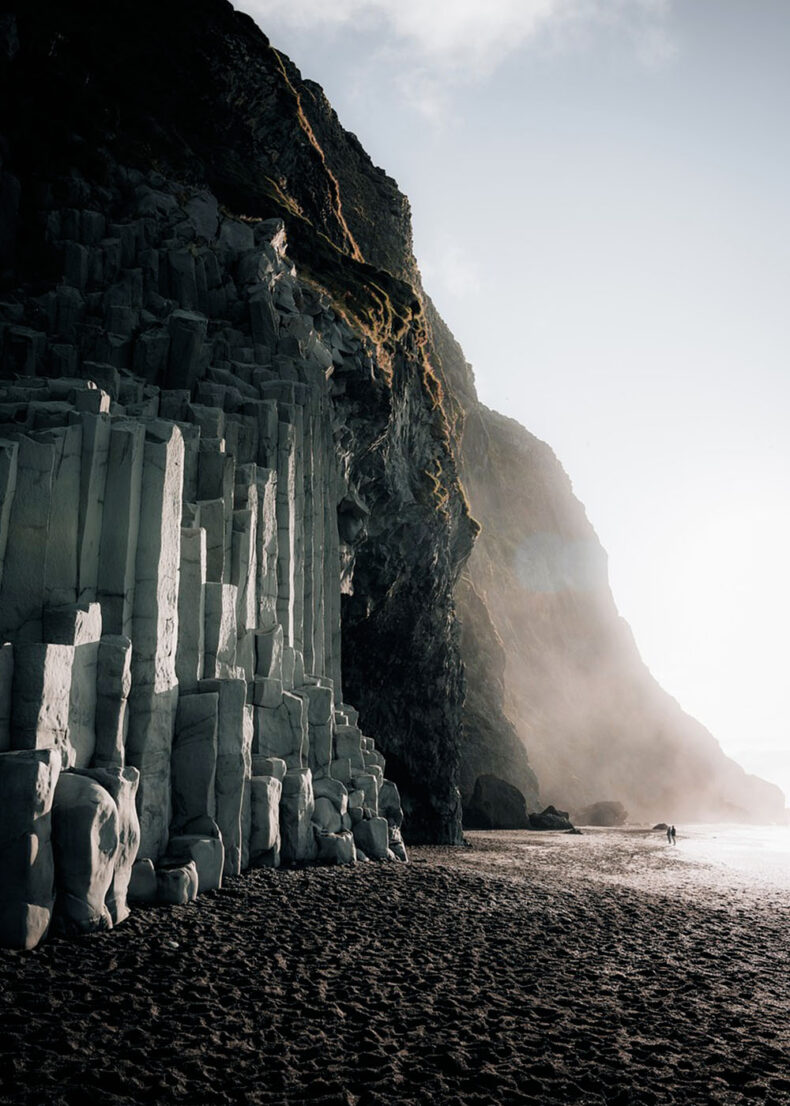 Iceland is a different kind of honeymoon destination, one that puts active exploration first and rewards couples who love adventuring together. The timelessness of the surrounding nature is what makes this country so romantic.
It's about going on that long volcano hike together, sharing tears of joy when witnessing a mighty waterfall, feeling the strong Atlantic winds on a desolate black beach, and silently standing in awe of the northern lights unfolding in front of your eyes high in the dark sky. Such moments are an absolute treasure to share.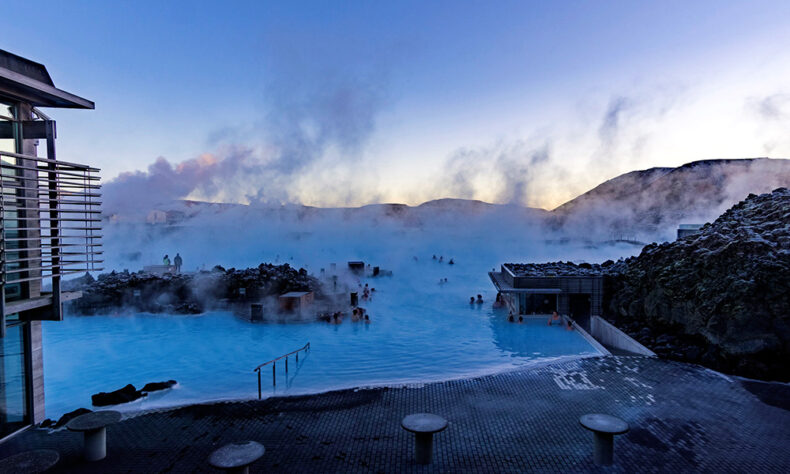 But Iceland is also a world-class destination with all the necessary infrastructure in place. Comfort matters when you're on your honeymoon, and you'll definitely find that here.
Be sure to explore the wellness side of this country, because Iceland does spa expertly.
The Blue Lagoon is an unmissable attraction perfect for a honeymoon visit, and staying at The Retreat – a hotel with private access to the waters, luxurious suites, and sublime window views – is an exclusive way to experience this geothermal natural wonder.
The scenic Sky Lagoon and the brand-new Forest Lagoon are two other awesome spas to check out.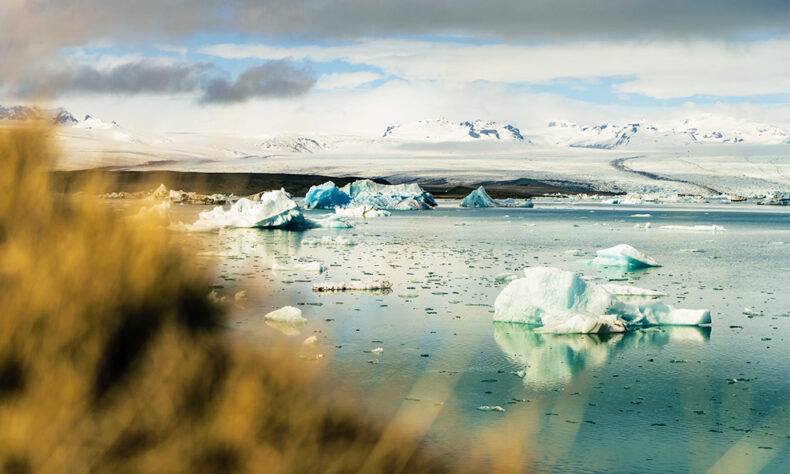 Renting a car is a must on an Icelandic honeymoon. That way you'll have full freedom of movement and be well-connected to all the splendid attractions.
Follow the classic Golden Circle route from Reykjavik, visiting the Geysir Geothermal Area, the spectacular Gullfoss waterfall, and Thingvellir National Park.
But be aware that in Iceland there's no limit to the natural beauty one can witness. For example, Jökulsárlón is for crystal-clear glacial lagoon vistas, Vik is a famous black beach where Game of Thrones was filmed, and Skógafoss is an obligatory waterfall visit.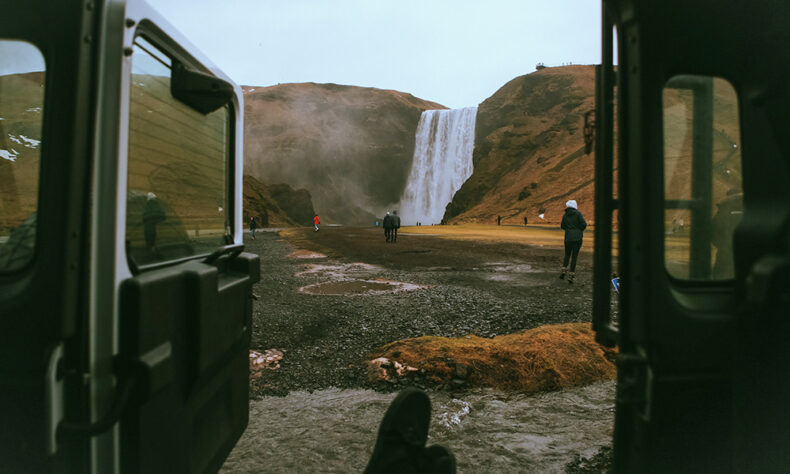 For a middle-of-nowhere feeling and high chances of witnessing northern lights, book a room at the Rangá boutique hotel-lodge in Hella.
The Reykjavik Edition is a slick modern oceanfront address in the capital that can serve as a perfect base for your honeymoon explorations.
And the family-run Skálakot Manor Hotel, with horse-riding tours and larger-than-life panoramas, is among the most romantic picks on the southern coast.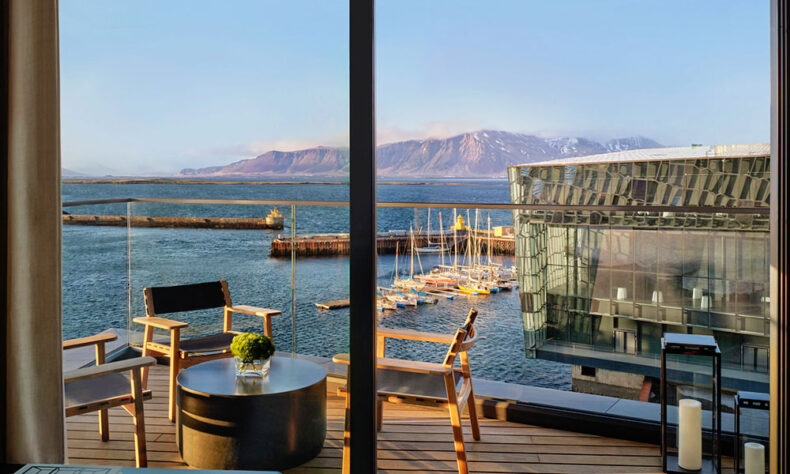 Porto, Portugal
Great food and wine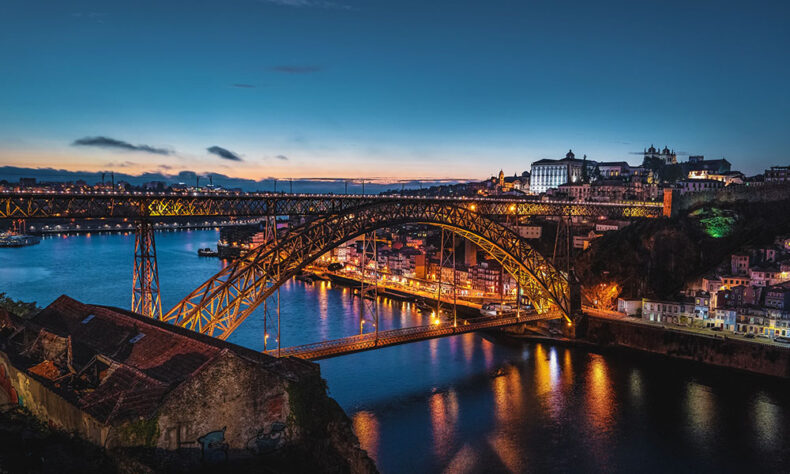 The best view of Porto is from the gargantuan Ponte Luís I Bridge. And Lord, it is breathtaking. Standing on top of the steel structure hand in hand with your significant other at sunset is a moment you'll never forget.
The Douro River divides the city in two, the red rooftops of old houses and tall silhouettes of churches inhabit the hills, and the ships glide through the calm waters with grace.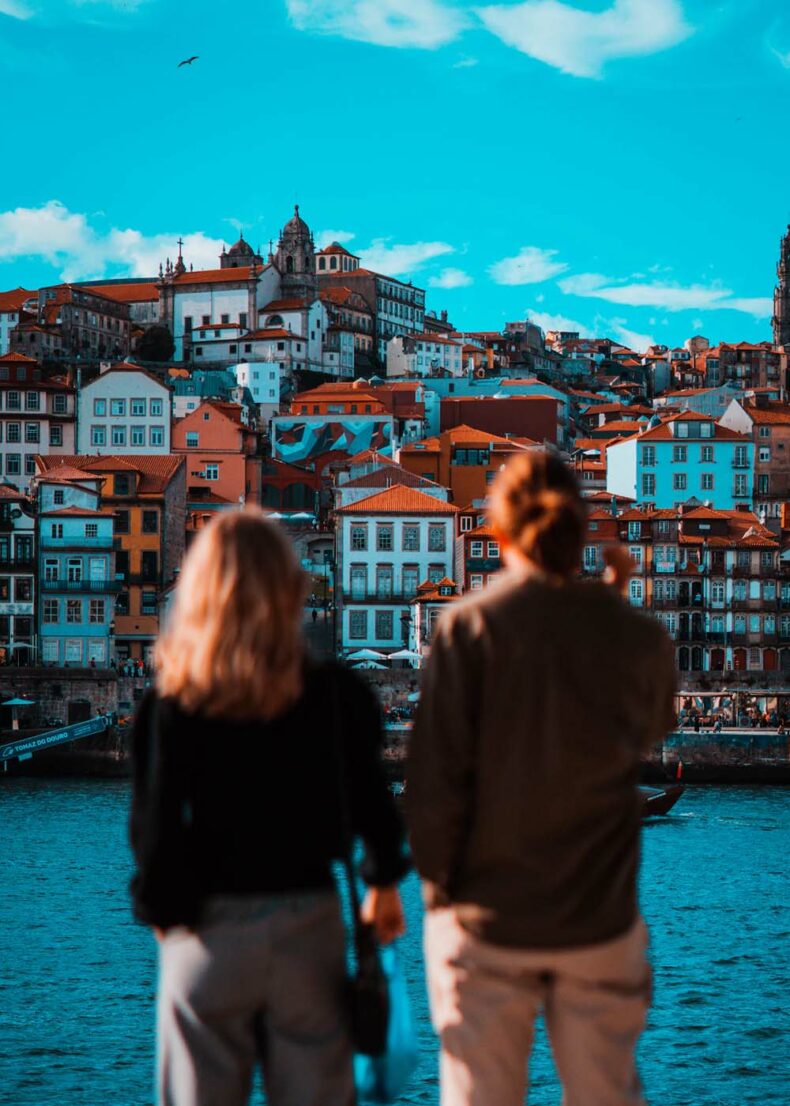 Portugal is a gift that keeps on giving to all connoisseurs of the good life. And Porto is the soul of this country, a place where things are slower and the pace more contemplative than in the capital, Lisbon.
It's a city full of quaint historical cafés, narrow cobblestone streets, striking azulejo tile-covered façades, and incredibly rich architecture. In other words, it's a perfect city for lovers.
A honeymoon here means lots of walking, lots of food and wine, and lots of admiring beauty.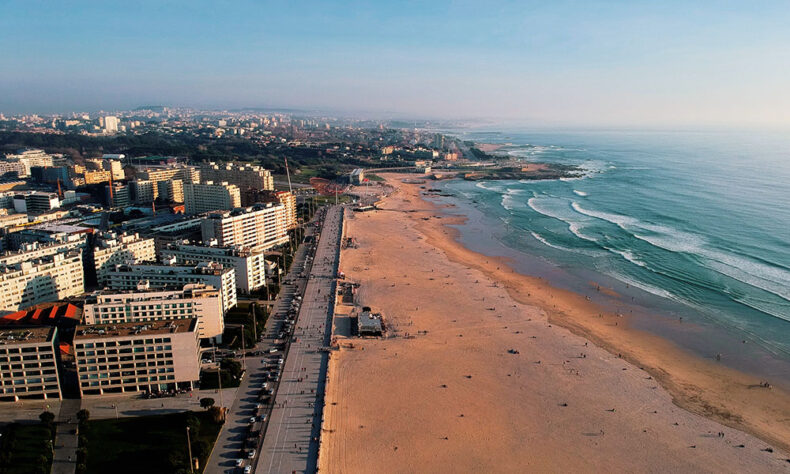 The tale of Porto is a tale of a city that has both a river and the ocean. For honeymooners, this means more opportunities to enjoy themselves in spectacular settings.
For the best river vistas, head to the historic Cais da Ribeira promenade. There you'll find a kaleidoscope of water-facing restaurants and coffee shops perfect for al fresco dining and drinking.
Foz do Douro is an oceanfront area with excellent sandy beaches.
Another pick for Atlantic perfection is the glorious sandy stretch in Matosinhos, which is conveniently served by the metro.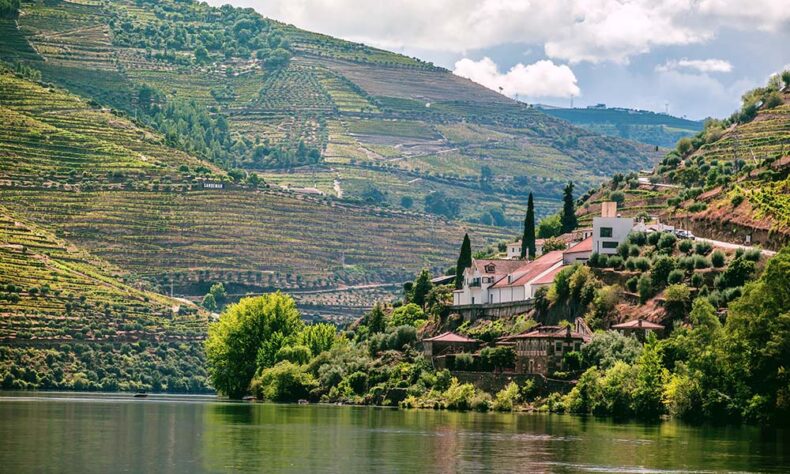 Likewise, you can't talk about celebrating love in Porto without mentioning the Douro Valley. The scenery there is simply unforgettable, the wine is really, really good, and the picture-perfect accommodation options are plentiful.
A boat cruise from Porto is a great way to get a superb introduction to this region. For another romantic option, take the historical train line from São Bento station in Porto to Pocinho.
Reserve a few days for the Douro Valley to have a hassle-free experience savouring the local wines, admiring the views, and enjoying the food.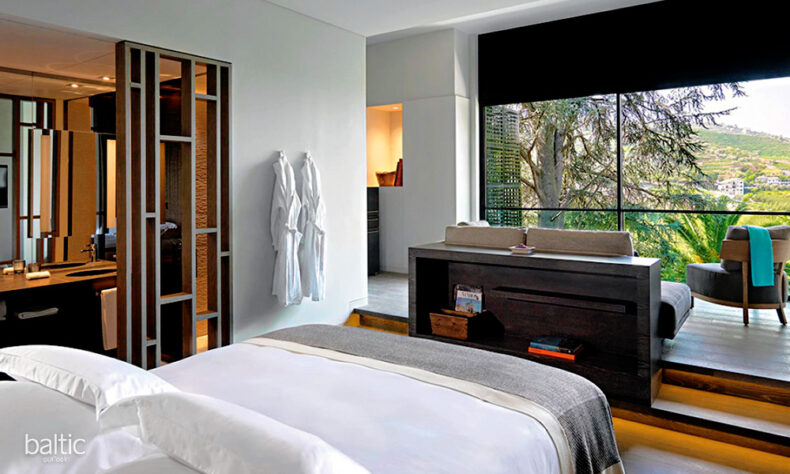 As for places to stay, there are some truly gorgeous properties in and around Porto.
Vila Foz Hotel & Spa is a prime address next to the ocean with a Michelin-starred restaurant and elegant design.
In Porto, few can rival the riverfront magnificence of Pestana Palácio do Freixo, which boasts an infinity pool and views of the Douro.
Finally, in the Douro Valley, Six Senses is the ultimate honeymooners' pick, offering an exceptional spa retreat among hilly vineyards.
Dubai, United Arab Emirates
Glitz, glamour, and excitement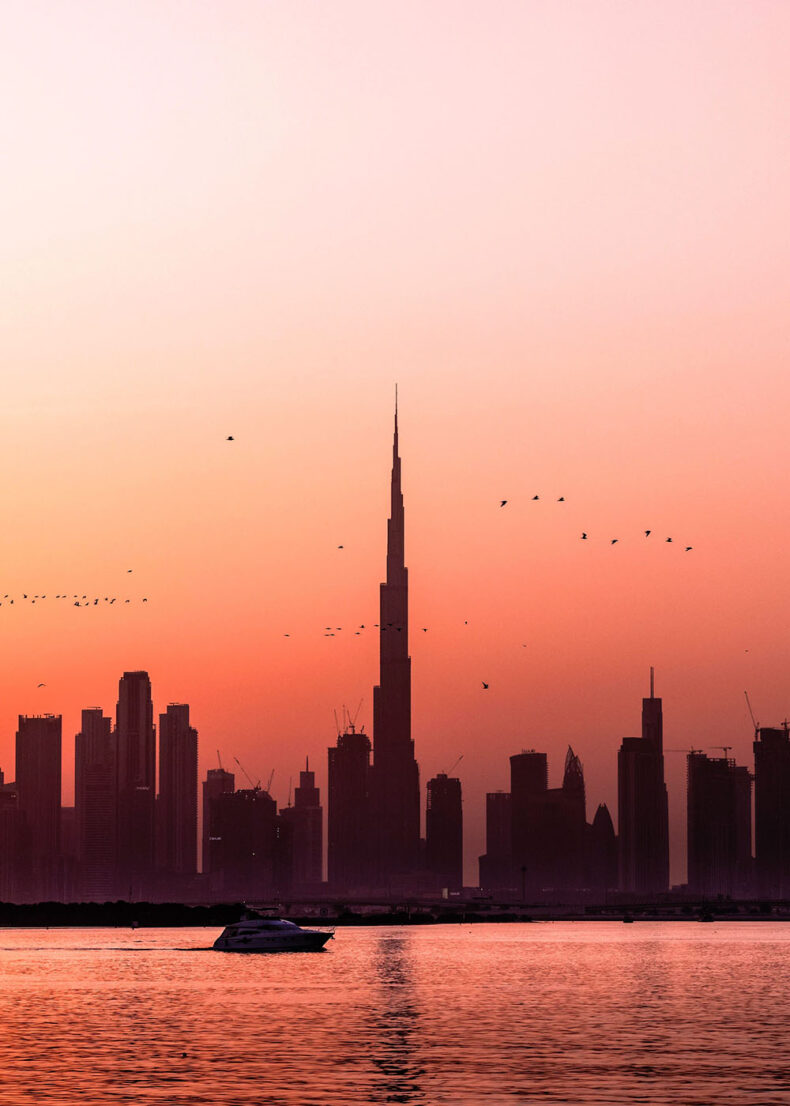 The turquoise waters of the Persian Gulf gently hug the numerous beaches as hundreds of skyscrapers dominated by the world's tallest building, the Burj Khalifa, stand in the background. You're in Dubai, a place that understands and cherishes luxury.
By making this your honeymoon spot, you're guaranteed sunny days, excellent beach enjoyment, over-the-top shopping, and plenty of unique Middle Eastern experiences.
When you come here for a honeymoon, you'll certainly want to stay at one of the lavish seaside resorts. That way you get the best of both worlds. Lounge on the beach in the morning, explore the wide array of attractions during the day, and give in to vibrant big-city nightlife after the sun sets.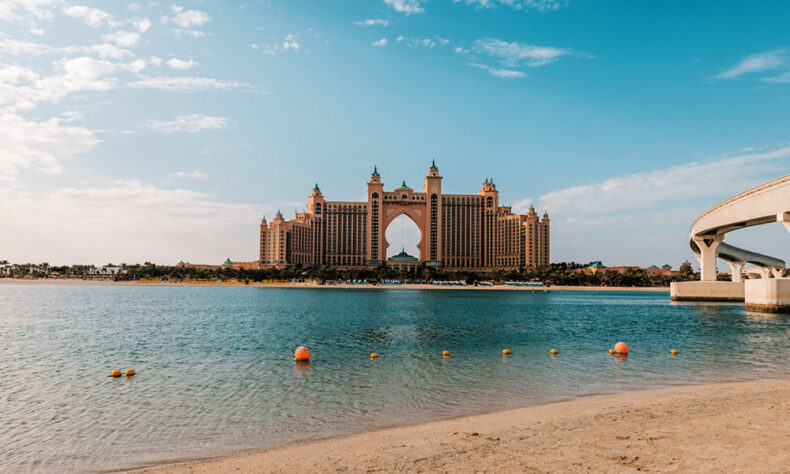 Located in Palm Jumeirah, Atlantis is a microcosm of leisure and entertainment that's perfect for honeymooners. The second largest in Dubai, this hotel comes with fantastic service, a gigantic waterpark, outstanding views, and a magical atmosphere.
The boutique One&Only The Palm located nearby is for more intimate, more nuanced, unapologetic villa living among lush gardens.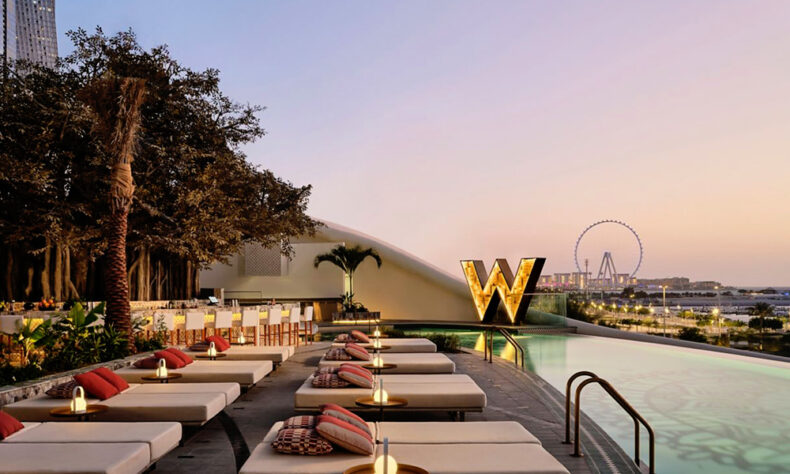 Sexy design, a panoramic infinity pool, and excellent dining define the swanky adults-only W Dubai – Mina Seyahi.
And there's also the magnificent Jumeirah Dar Al Masyaf, which reimagines the traditional Arab village and lets you have an extra-private summer house all to yourself.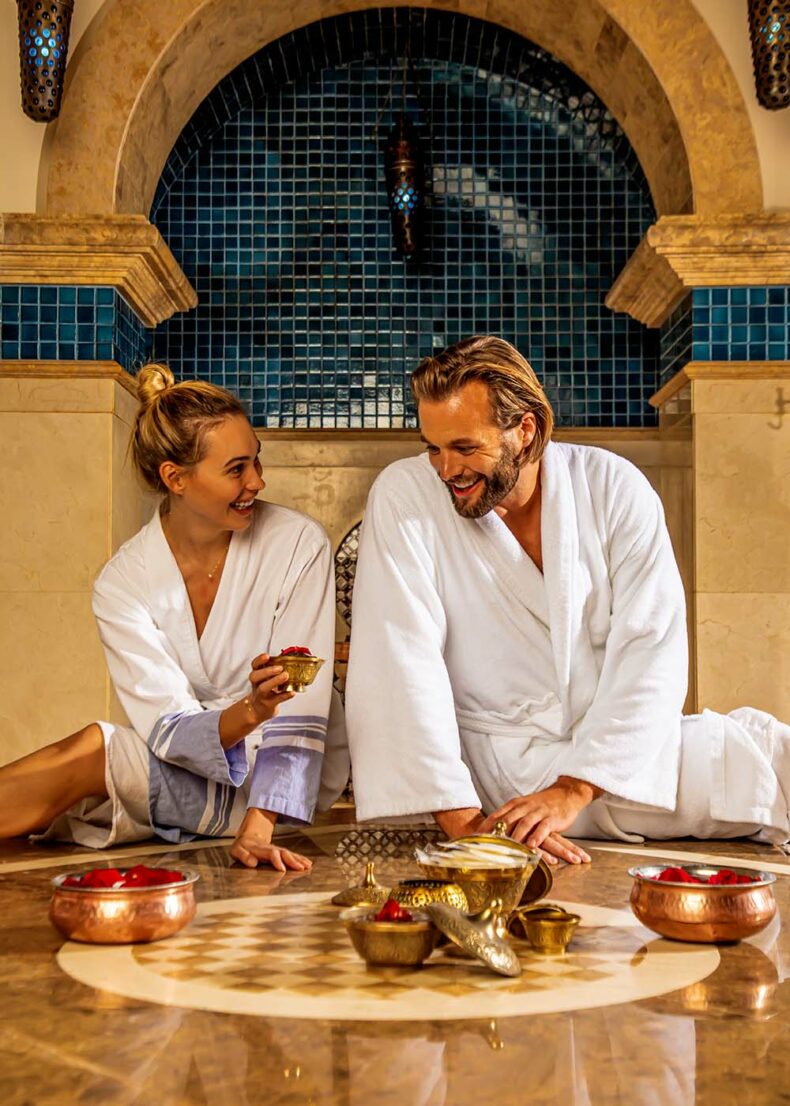 Once you have a luxurious accommodation for your honeymoon, it's time to explore the many delights of Dubai. Go to the top of the Burj Khalifa for a mind-blowing vista of the city, the sea, and the desert.
Have a romantic dinner on a traditional dhow boat gliding along Dubai Creek at sunset.
Or change the scenery altogether by going skiing and snowboarding at the unique Ski Dubai centre.
Be mesmerised by the white opulence of the Jumeirah Mosque, and see the impressive light show at the Dubai Fountain.
There's a lot to unpack in Dubai, that's for sure.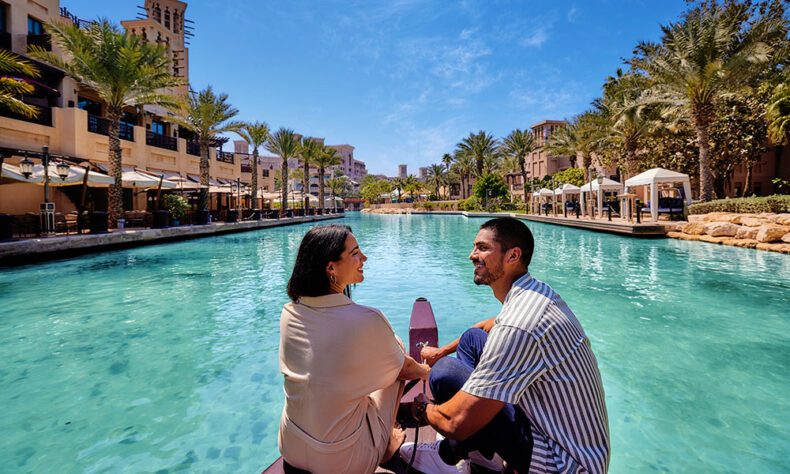 This skyscraper-heavy megalopolis is sandwiched between two natural wonders: the sea and the desert.
That makes adventures easy to organise. Try jet-skiing, parasailing, kitesurfing, or flyboarding. This city knows how to have fun on the water! For extreme-loving souls, skydiving is always an option, and so is dune bashing in a 4×4.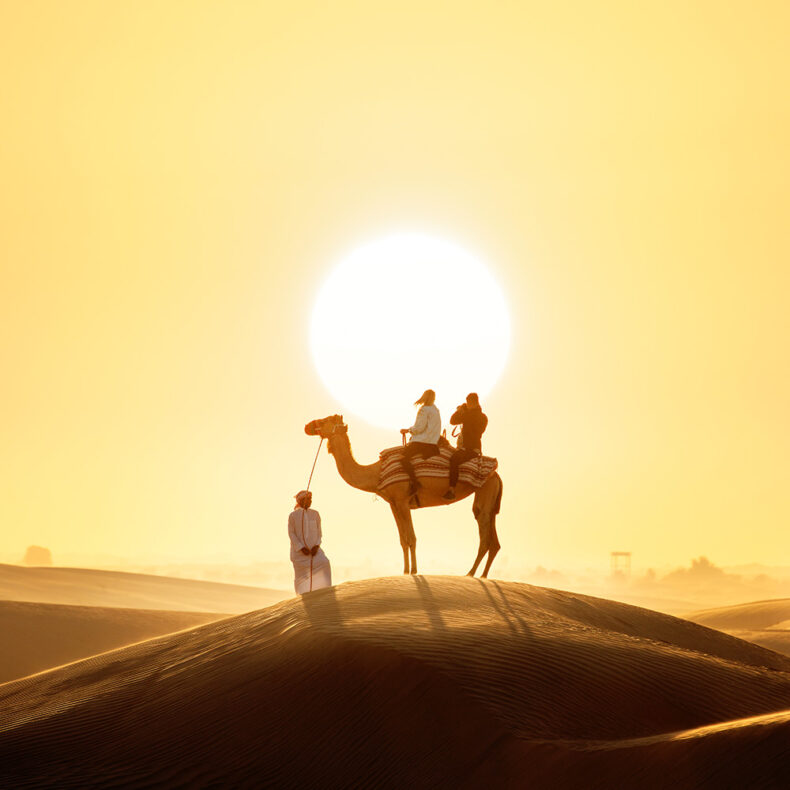 For something super romantic, book a camel tour and have a traditional Bedouin dinner under the stars and next to an open fire. After all, few things can beat greeting the sunset in the rolling sands with your significant other.
Marrakesh, Morrocco
An exotic romance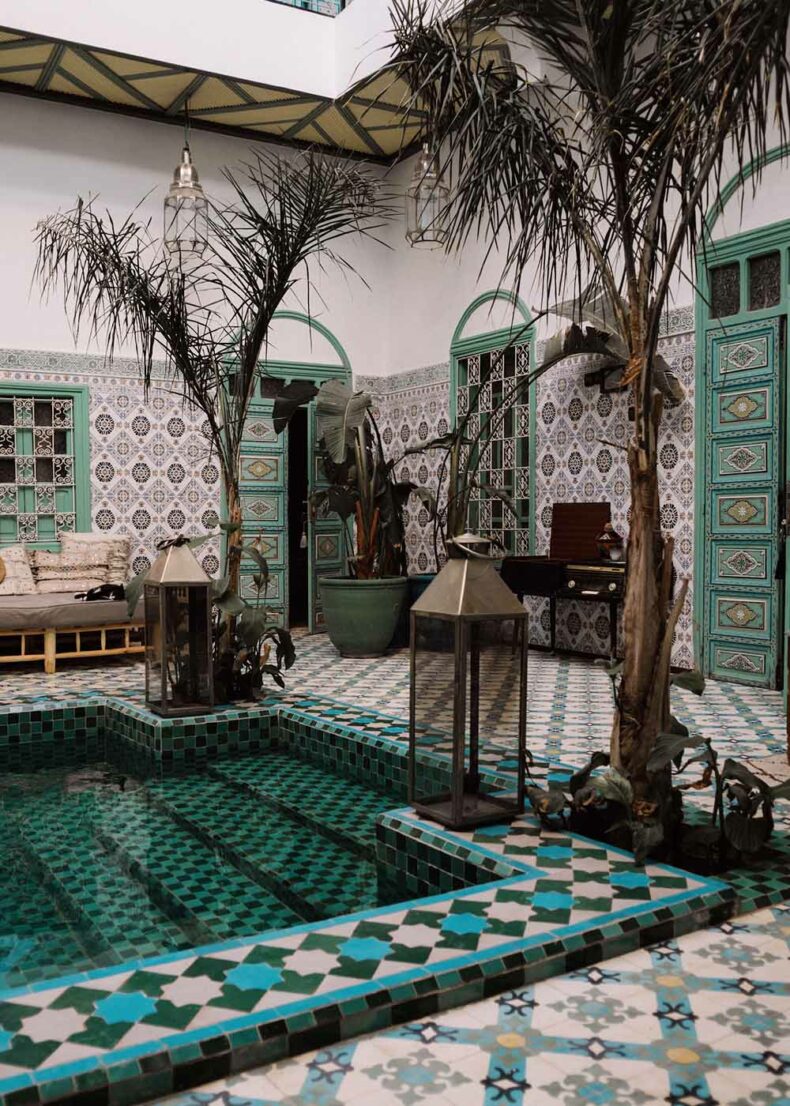 For all its eclectic nature and chaotic spirit, ancient Marrakesh is surprisingly glamorous.
Most of its opulence lies in exceptional hotels scattered inside and outside the vast Medina. This fact alone makes the city an original pick for a honeymoon.
You can have your own private palace-like suite with a pool, enjoy the setting North African sun from an airy rooftop terrace, taste a myriad of new flavours at fantastic restaurants, and surrender to a decadent lifestyle.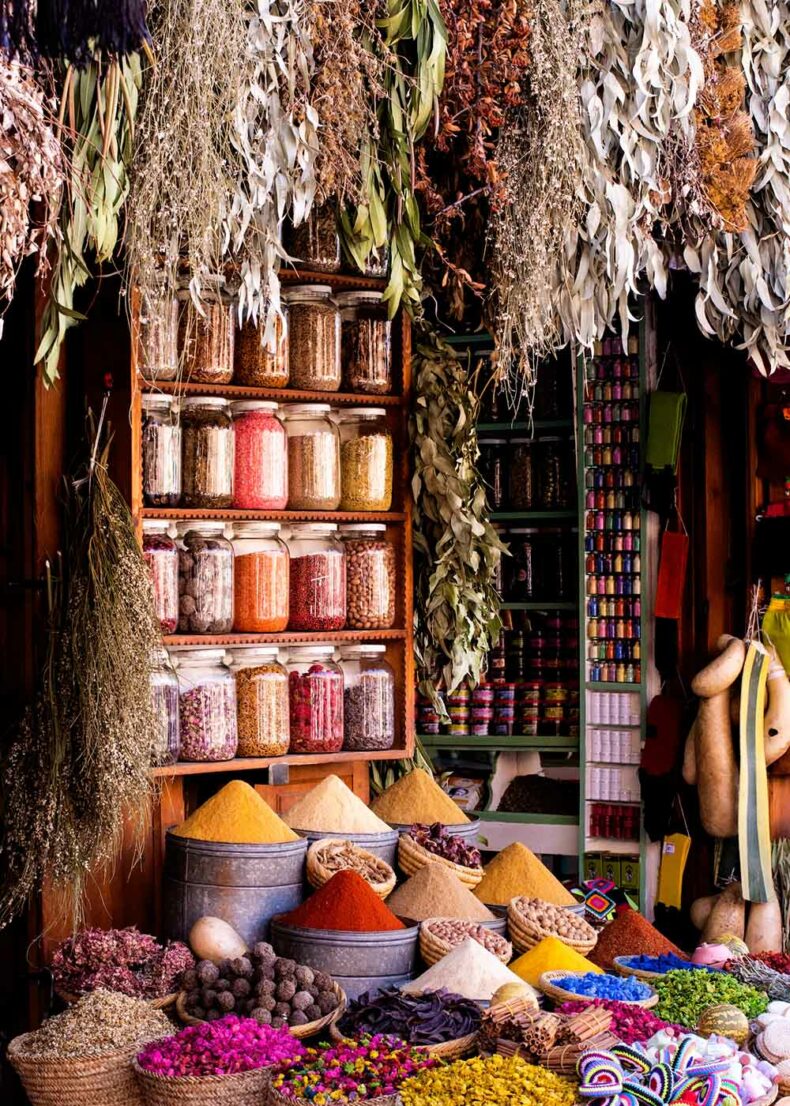 Morocco is a diverse country, and Marrakesh is a poster child for its vibrance.
It pays off to come here prepared; the city is perpetually busy, with infinite shopping stalls, labyrinthine streets in the UNESCO-protected old quarter, hidden gardens in colourful palaces, and centuries-old mosques.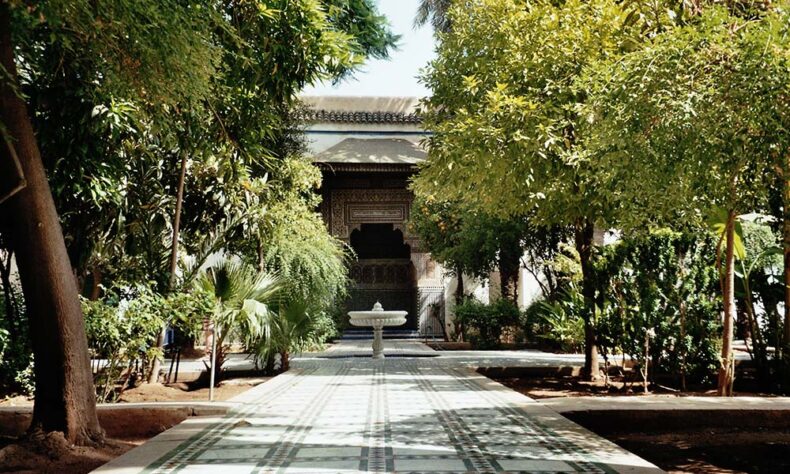 You'll be shopping in old souks in the Medina, snapping pictures at the photogenic Jardin Majorelle adjacent to the Yves Saint Laurent Museum, and getting inspired by the intricate details at Bahia Palace.
In other words, Marrakesh is a paradise for couples who love to sightsee and don't mind daring experiences and a few surprises.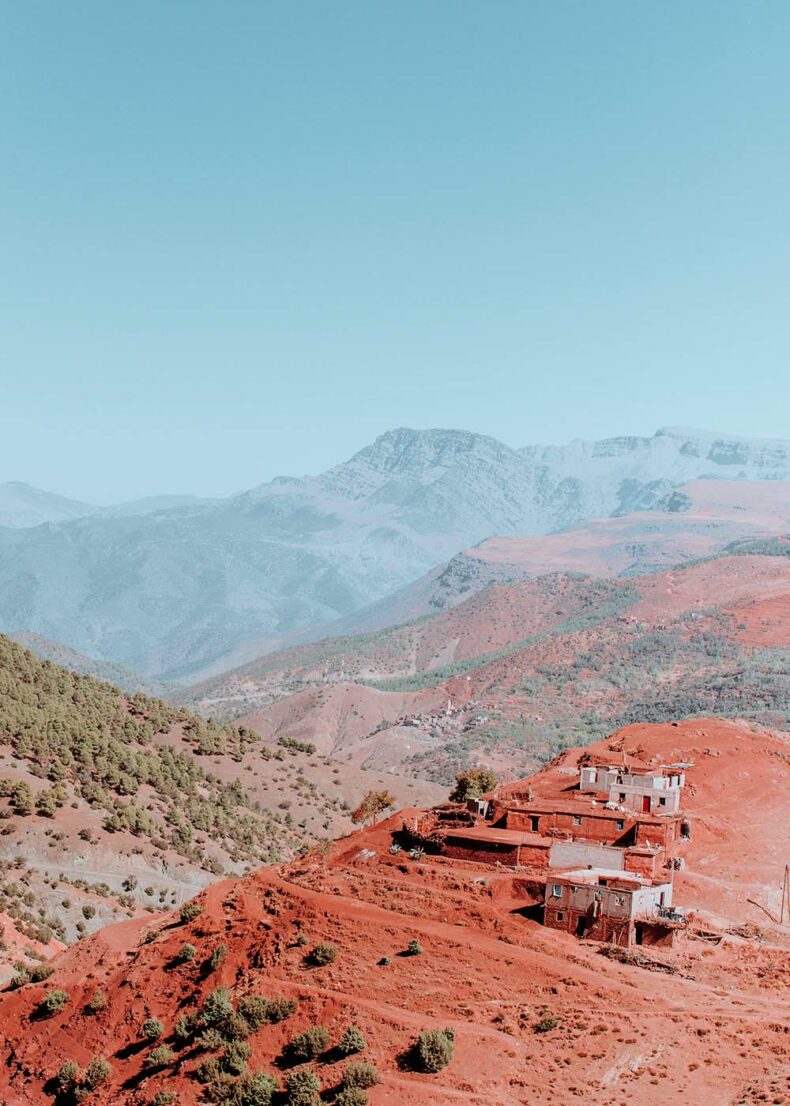 It's also a destination that rewards movement. An important African trading hub, Marrakesh sits at the confluence of major routes, and day tours are the way to go for experience-thirsty travellers.
For example, a trip to the Atlas Mountains to admire the valleys, peaks, and waterfalls is a once-in-a-lifetime kind of journey.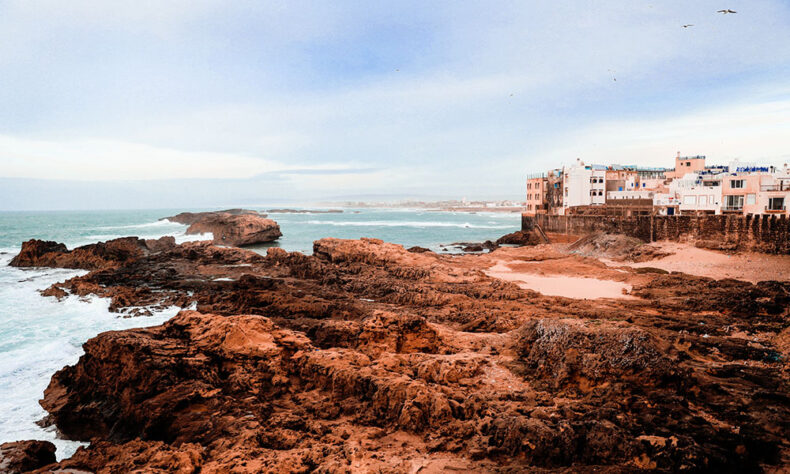 Laid-back oceanfront Essaouira with a postcard-perfect old town and immense beach potential is another escape to make.
For cinephiles, there's no better place than the ancient clay town of Aït Benhaddou, which has served as a filming location for many movies, including Lawrence of Arabia, Gladiator, The Mummy, Prince of Persia, and even Game of Thrones.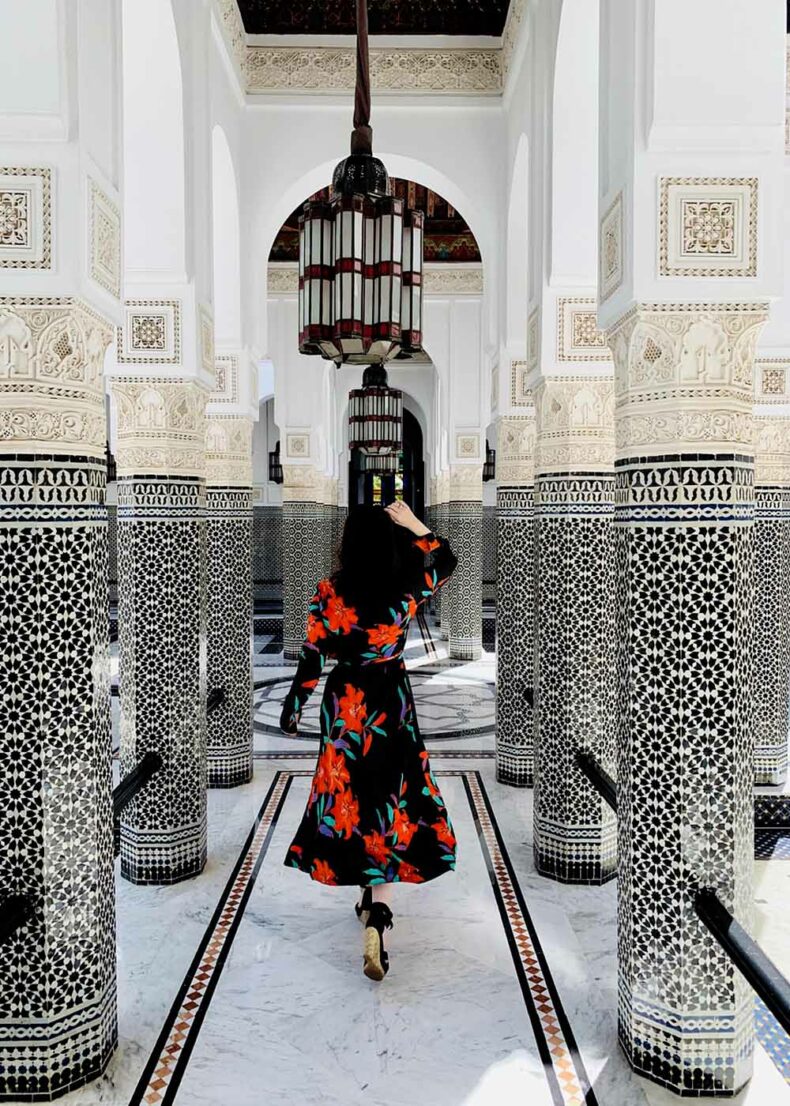 But if your honeymoon goal is to simply be fully present for the love of your life and relax in a warm climate, Marrakesh is ideal for that, too.
Riads, which are traditional Moroccan homes situated around a central courtyard garden, will give you plenty of peace and romance.
Almaha Marrakech Restaurant & Spa provides a quintessential riad experience with private terraces and a spa centre as a bonus.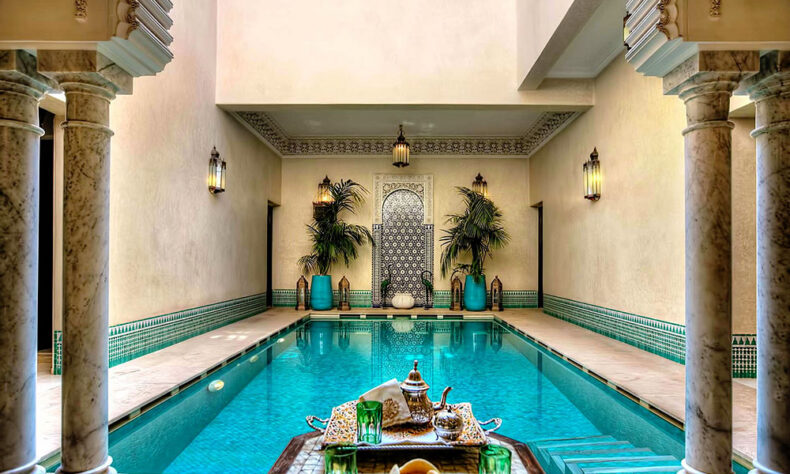 Another gem of a boutique hotel, Riad Kniza, lets you live your Moroccan dream in a historic mansion with spellbinding ornamentation.
Design lovers will be delighted to discover the stunning L'Hôtel, which pays painstaking attention to detail and has extra-Instagrammable looks.
Read more about authentic travel experiences in Baltic Outlook.
Text by Pavlo Fedykovych