Kittilä, which is a part of Finnish Lapland north of the Arctic Circle, has it all to enjoy the perfect winter holiday in nature.
Located at the southern end of Pallas-Yllästunturi National Park, Kittilä is famous for its fabulous natural surroundings, lots of wildlife, idyllic villages, and the biggest functioning gold mine in Europe.
Not to mention the northern lights, which are best seen during the dark months of the year.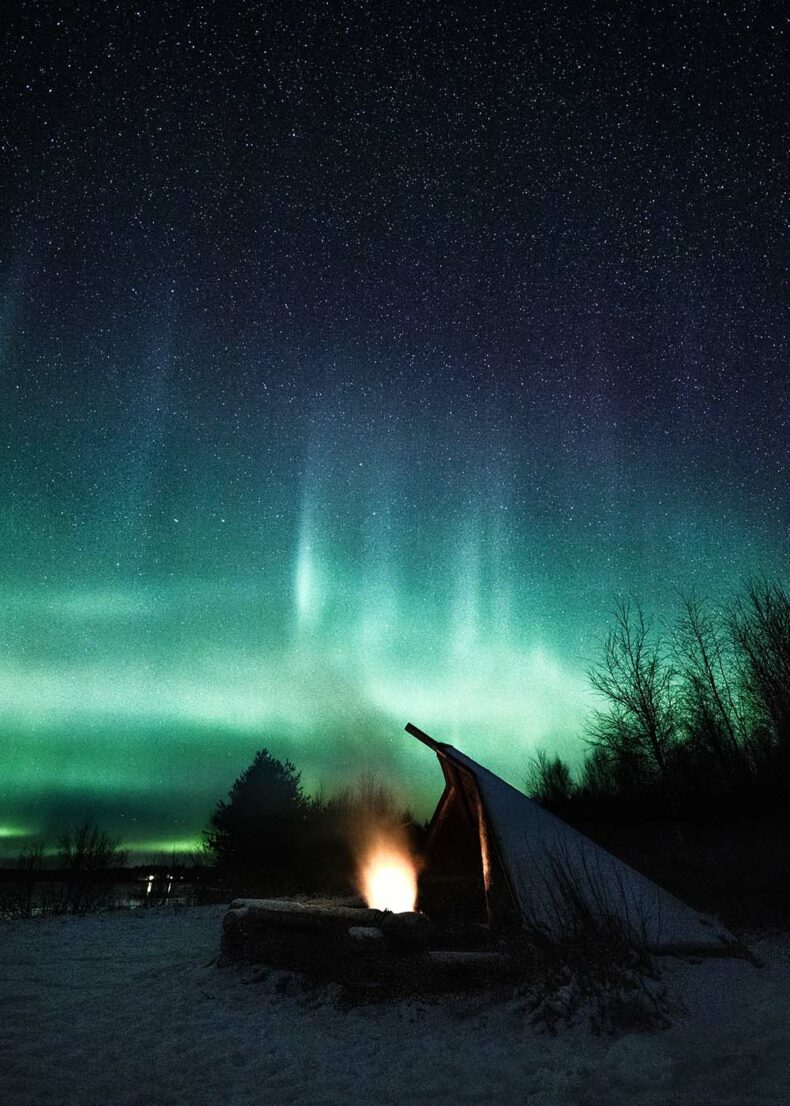 Geographically, Finland is a rather long country, and the timing of the seasons varies significantly between its provinces.
In Lapland, the first lasting snows of the season tend to fall much earlier than elsewhere in the country. Here, winter – meaning the period during which there's at least a centimetre of permanent snow cover on the ground – lasts for about seven months, generally from about November until May.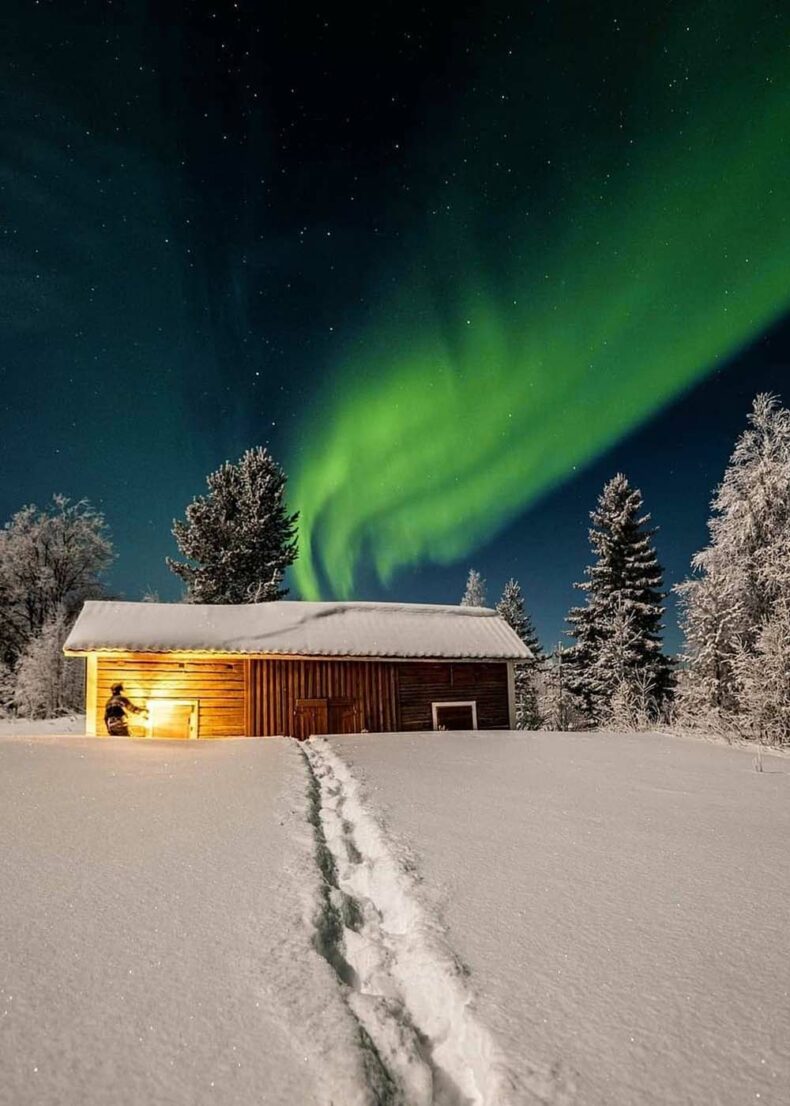 Kittilä Airport and the Levi Ski Centre, which is the biggest ski resort in Finland, have been the keys to the rapid development and growth of this area. The airport opened in 1982, enabling passionate travellers to fly directly to Kittilä and to immerse ourselves in a winter wonderland above the Arctic Circle.
However, already as far back as 1555, Swedish historian Olaus Magnus included a few lines about Lapland and the Kittilä region in his history of the people of northern Europe.
He observed that people living in Lapland moved forward with amazing speed using odd boards of wood that curved up in the front: 'They tie them on their feet, and with the help of the sticks in their hands they move up and down the snowy hills.' In other words, they skied.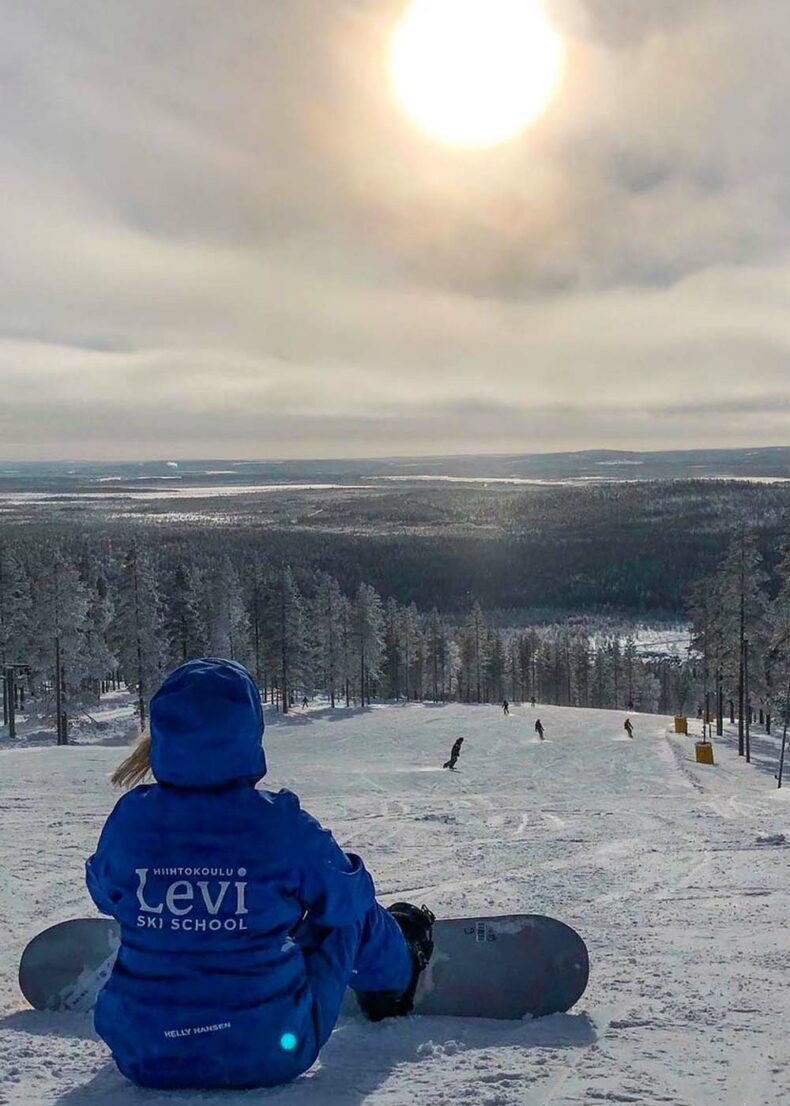 But nature lovers are also attracted to the Kittilä area by the fascinating wildlife, especially reindeer and huskies (sled dogs), which have been used in the Arctic for at least 9000 years. Until the introduction of trucks, snowmobiles, and airplanes in the 20th century, dogs were a common means of transportation in the far north.
Meeting a wild reindeer is a unique experience for many who visit Finnish Lapland. They are abundant all across Lapland. To put it into perspective, there are more reindeer than there are people in Lapland. The ratio is about 200,000 to 185,000, respectively.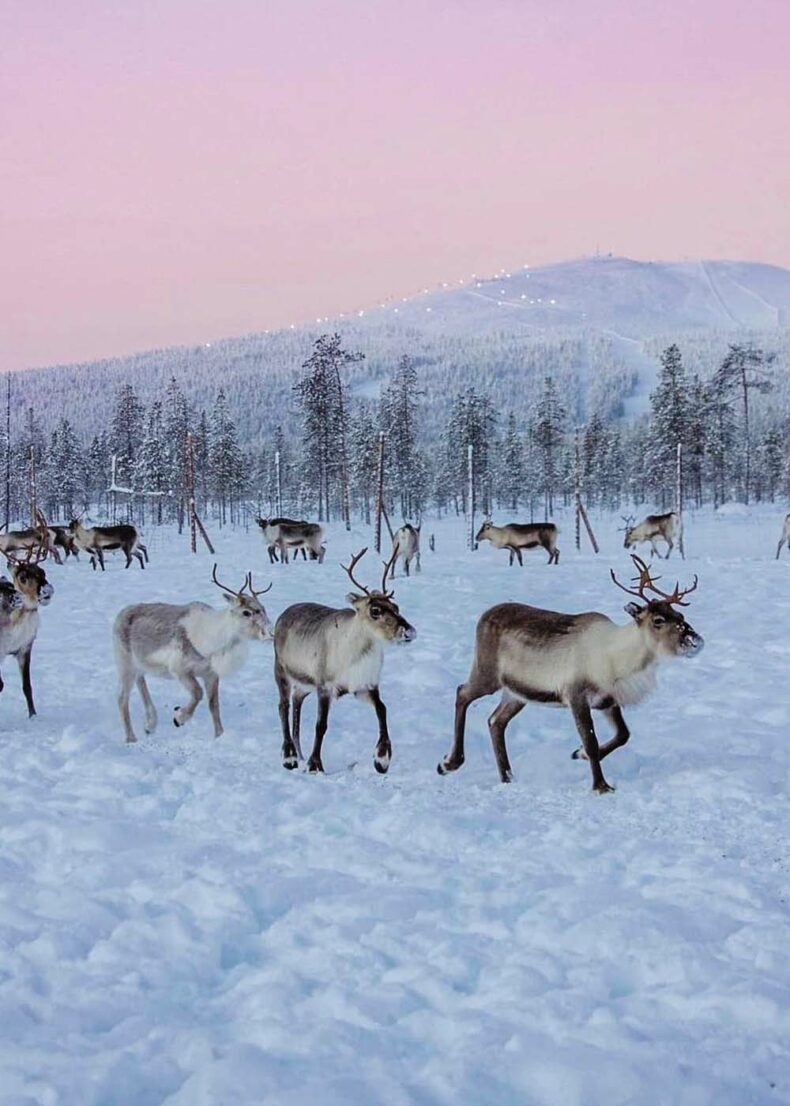 Here is a roundup of the best ultimate experiences in Kittilä.
Northern lights
In Kittilä, the sun officially sets on December 13 and rises again only on December 30. The lack of daylight is a bonus for one specific reason: it boosts the visibility of the northern lights, also known as aurora borealis.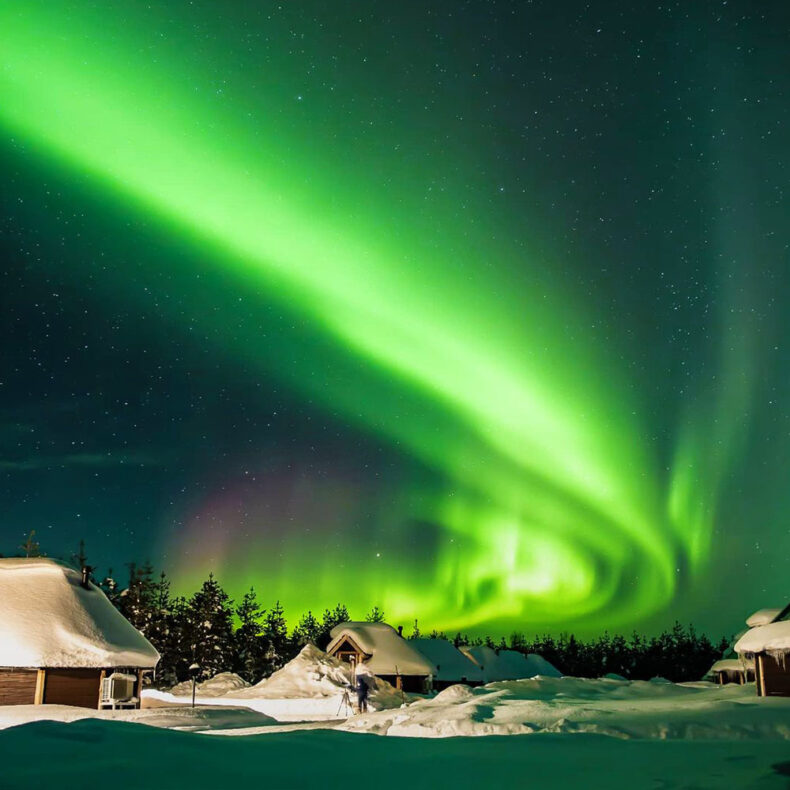 According to statistics, northern lights appear on at least 200 nights a year. Around Kittilä, the most optimal place to see them is the village of Sirkka. Consider getting ahold of a local expert to take you to the best spots for northern lights.
The Finnish Meteorological Institute's website shows current aurora conditions at its observation stations across Finland.
Dog sledding with a husky

Around Kittilä there is no lack of companies providing services ranging from northern light and snowmobile safaris to husky sled rides and snowshoe hikes. The name 'sled dog' mostly refers to the breeds born in the north. This particular type of dog is social, vigilant, and enthusiastic, which makes them excellent companions in the Arctic environment.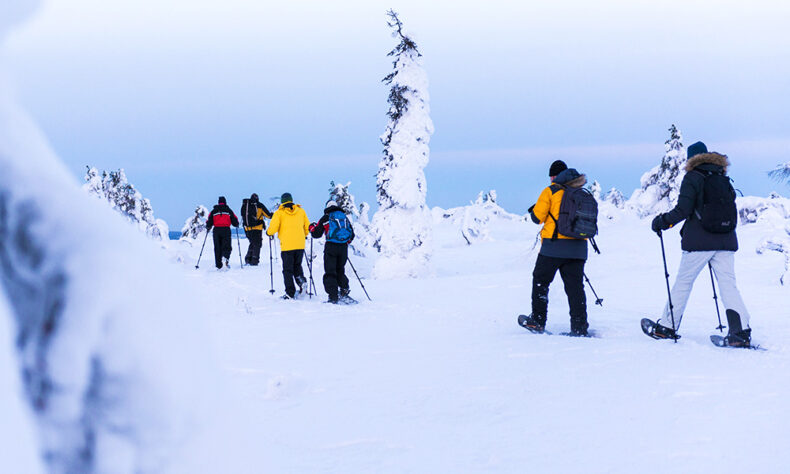 You might also want to try snowshoeing. On such a hike, every participant gets their own husky, which is fastened to their belt with a leash. The snowshoeing takes place mostly on paths and trails, but there may be some areas of deep snow. Although huskies are energetic dogs, they love to walk steadily alongside their human team members.
Levi Ski Resort

Located in Sirkka, Kittilä, this most popular ski resort in Finland has up to 230 kilometres of cross-country ski trails, 866 kilometres of snowmobile trails, and with a peak elevation of 531 metres it offers skiers and snowboarders a 325 metres vertical drop.
The ski centre also has a bunch of restaurants and all the services needed for a holiday dedicated to outdoor activities. Likewise, it's an excellent base for exploring the nearby villages.
It's easy to spend your entire holiday at Levi Ski Resort! There are direct bus connections to and from Kittilä Airport.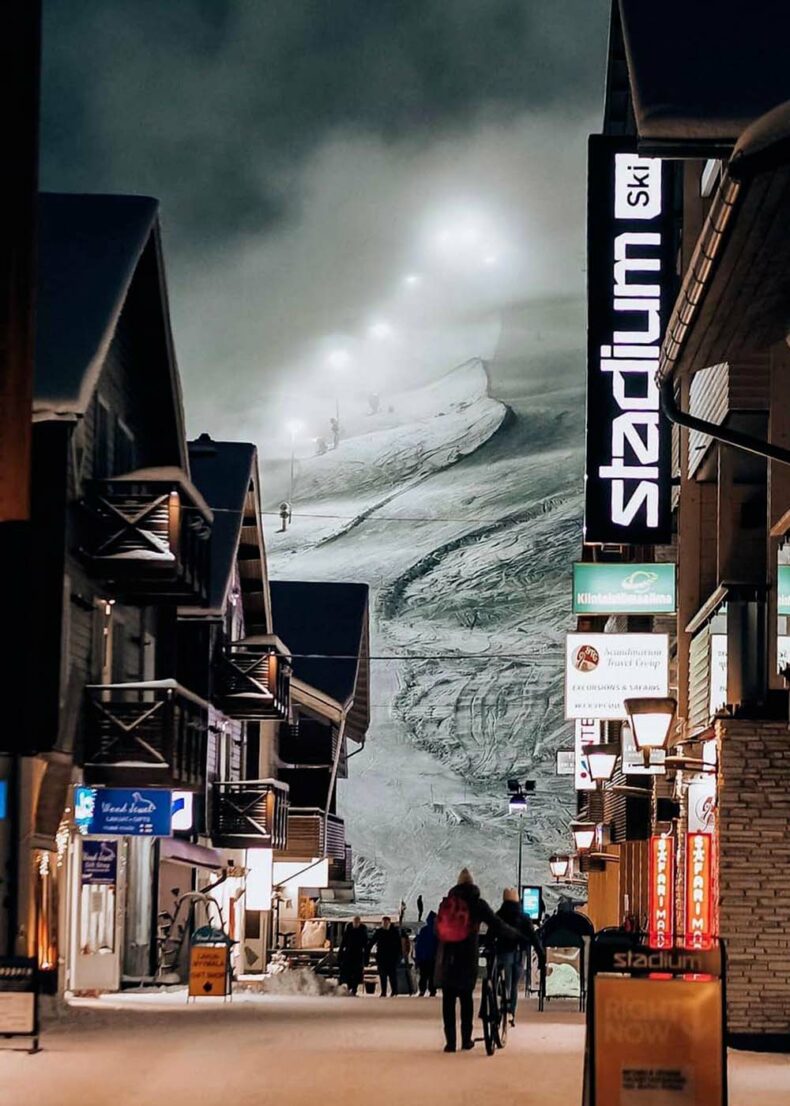 Read more about authentic travel experiences in Baltic Outlook.
Cover photo on Levi
Text by Maria Paldanius