My name is Sanni Oksanen and I`m an outdoor enthusiastic girl living in Lapland, Finland.
For the past four years I`ve been living in the Lapland region – it started as a passion for long lasting winters, and here I am, still enjoying the Arctic atmosphere.
Snowboarding has been a big part of my life for quite a long time already and it`s extremely important to me to live close to the nature.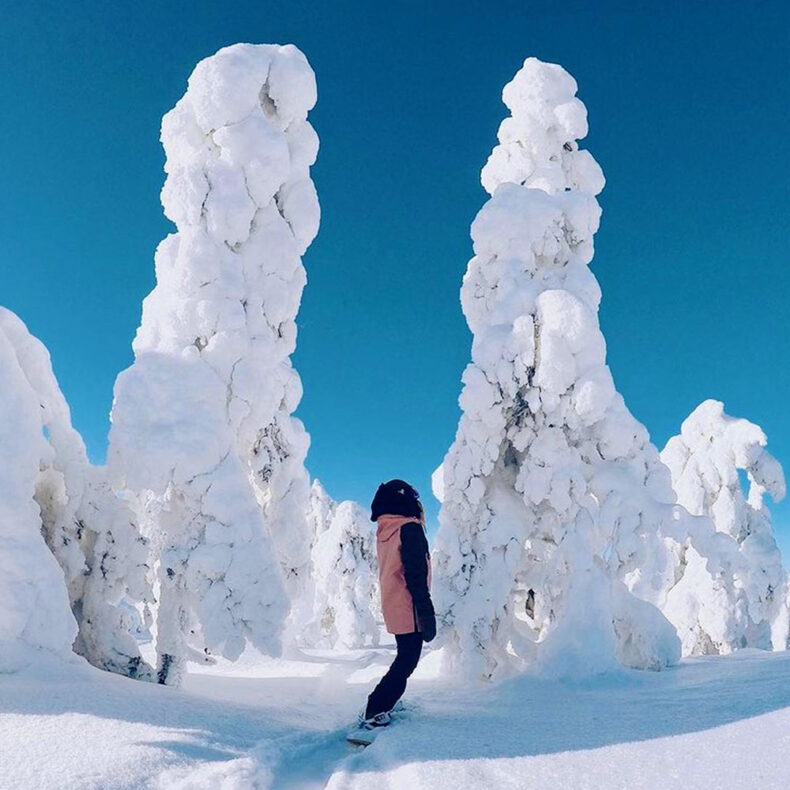 Lapland provides the best playgrounds for me and my friends during the winters and I`m really looking forward to experience this winter and what it offers.
One of my favourite places in Lapland is Kittilä, a town that's home to a lot of popular free-time activities.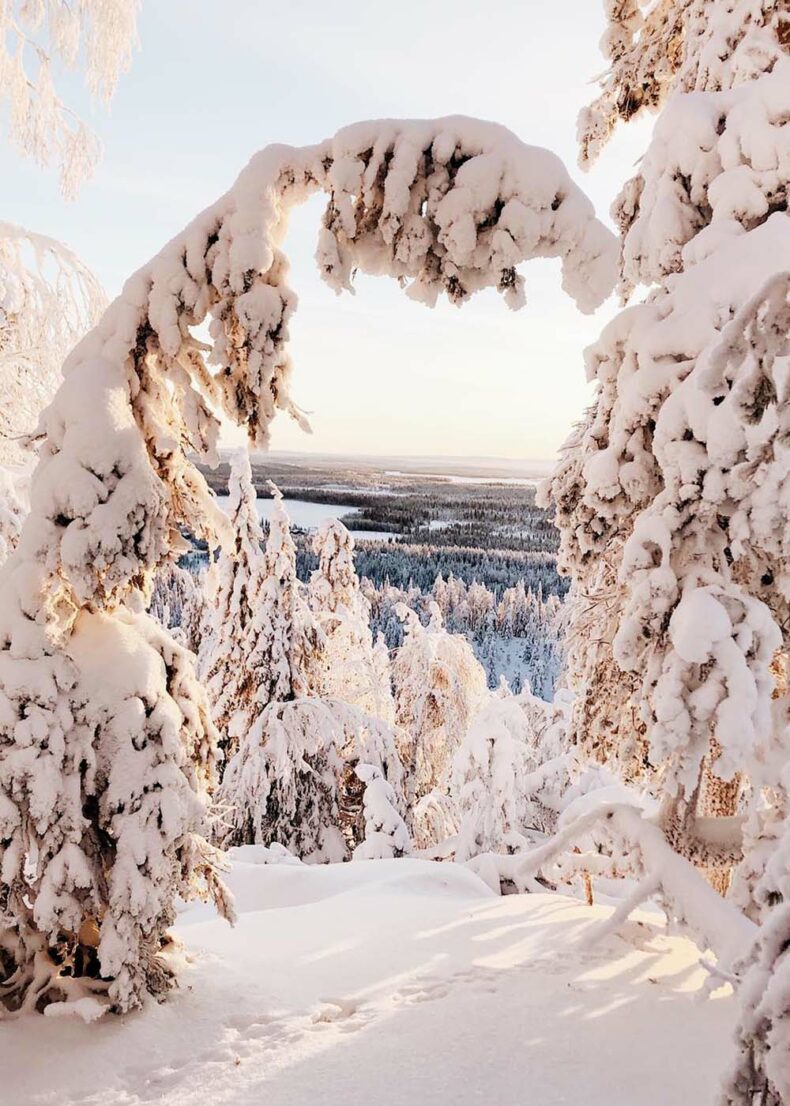 Lapland`s wilderness is Finland's largest natural protected area, and the spirit of arctic lifestyle is truly memorable.
Winter is the best time to experience versatile activities in this area, and the nature will assure you that this place is worth a visit.
Kittilä region has always been my favourite place to spend my holidays, and the endless Christmas vibes and the positivity of the people make me want to go back over and over again.
Especially during these times, using local services is one of the best ways to support the local economy, so I gathered together my favourite activities that you can do in Kittilä, Finland.
Levi ski resort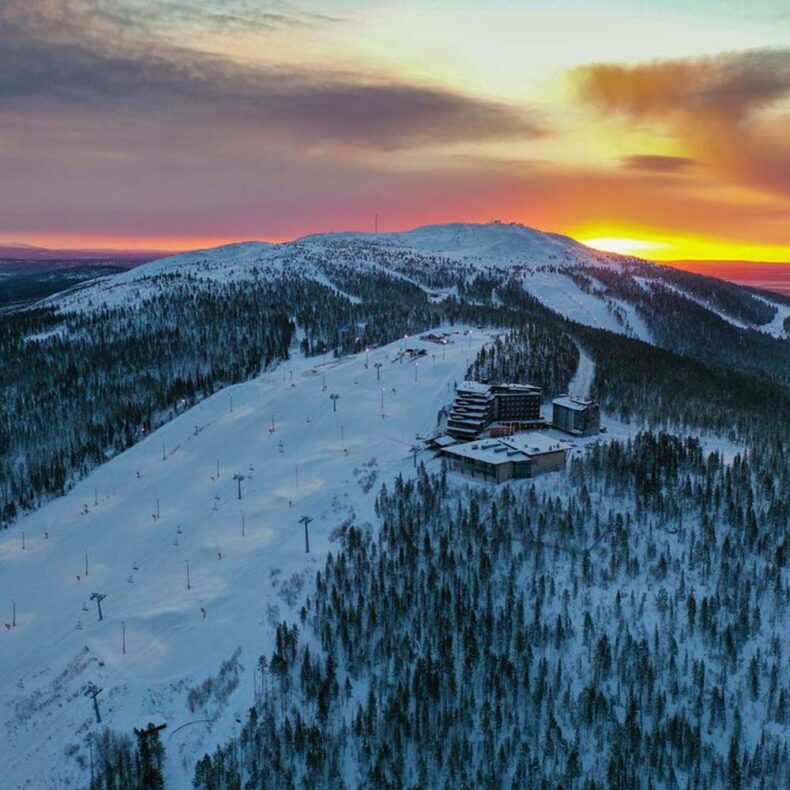 The biggest ski resort of Finland, Levi ski resort, is located in Kittilä and it is one of the most beautiful ski resorts in Finland.
Whether you are skiing or snowboarding, the versatile slopes offer something from beginners to experts and from families to single travellers.
You can always rent equipment from the rental shop if you don't have your own equipment with you and book a ski or snowboard teacher if needed.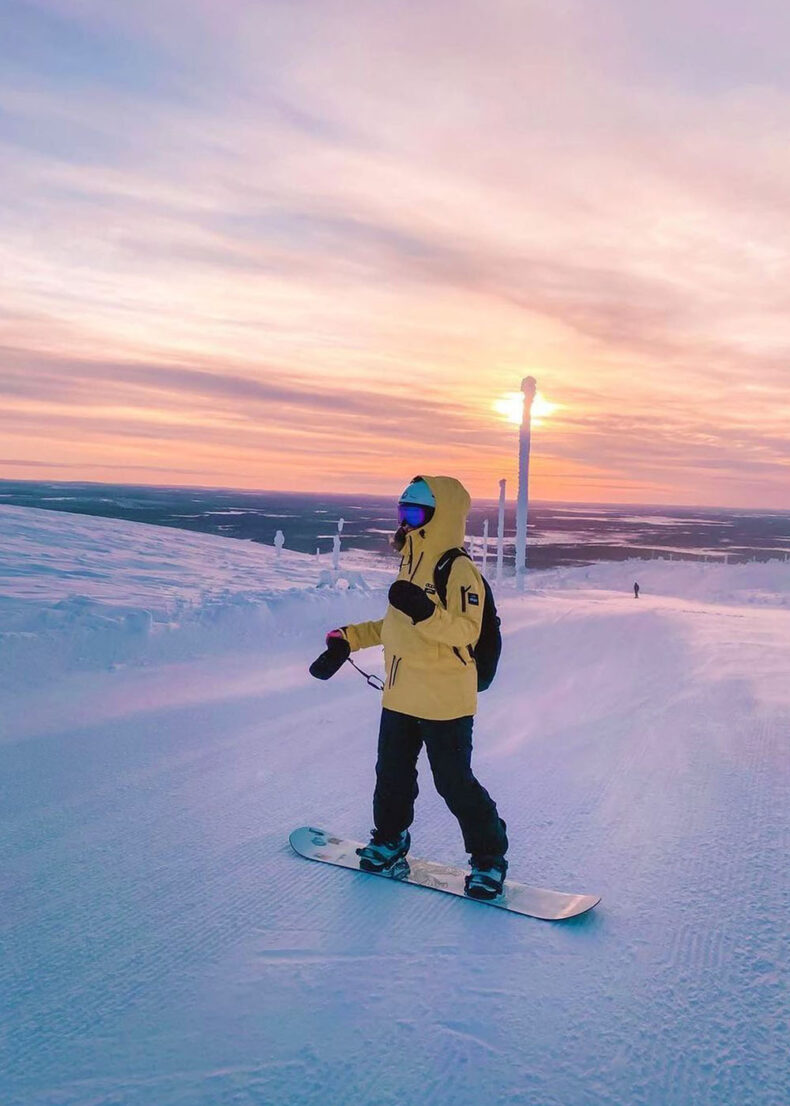 When skiing, you can either have your lunch in a lovely local restaurant on the slopes or take your own snacks with you and eat them in a warm hut by the fireplace.
Northern lights
It's safe to say that seeing the Northern Lights is an unforgettable experience for anyone travelling to Lapland.
Kittilä area is a really good place to see the Northern Lights, and you can even book a guided snowmobile tour to see them.
Bear in mind that Northern lights are a natural phenomenon and they are not always visible.
Reindeer farm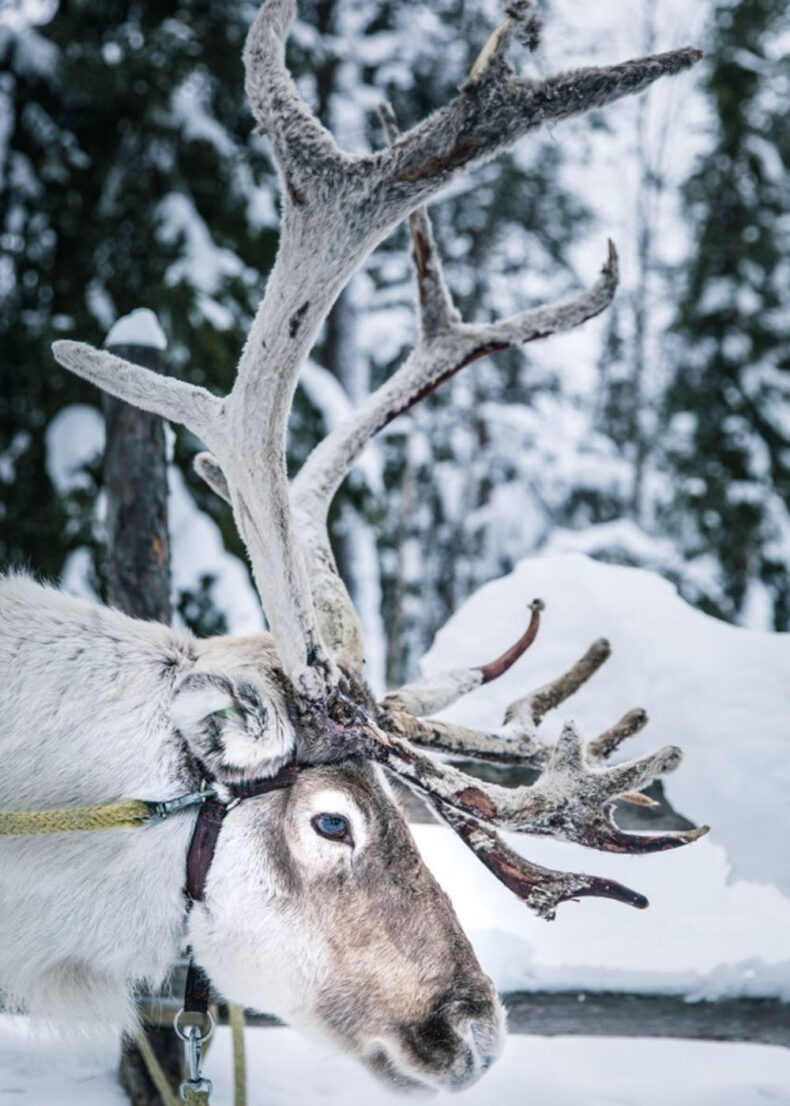 There are a few reindeer farms in Kittilä area, where you can feed the reindeers and even go for a ride on their backs.
This is certainly a bucket-list experience and the arctic atmosphere of a reindeer farm makes sure that your day is going to be memorable.
Husky park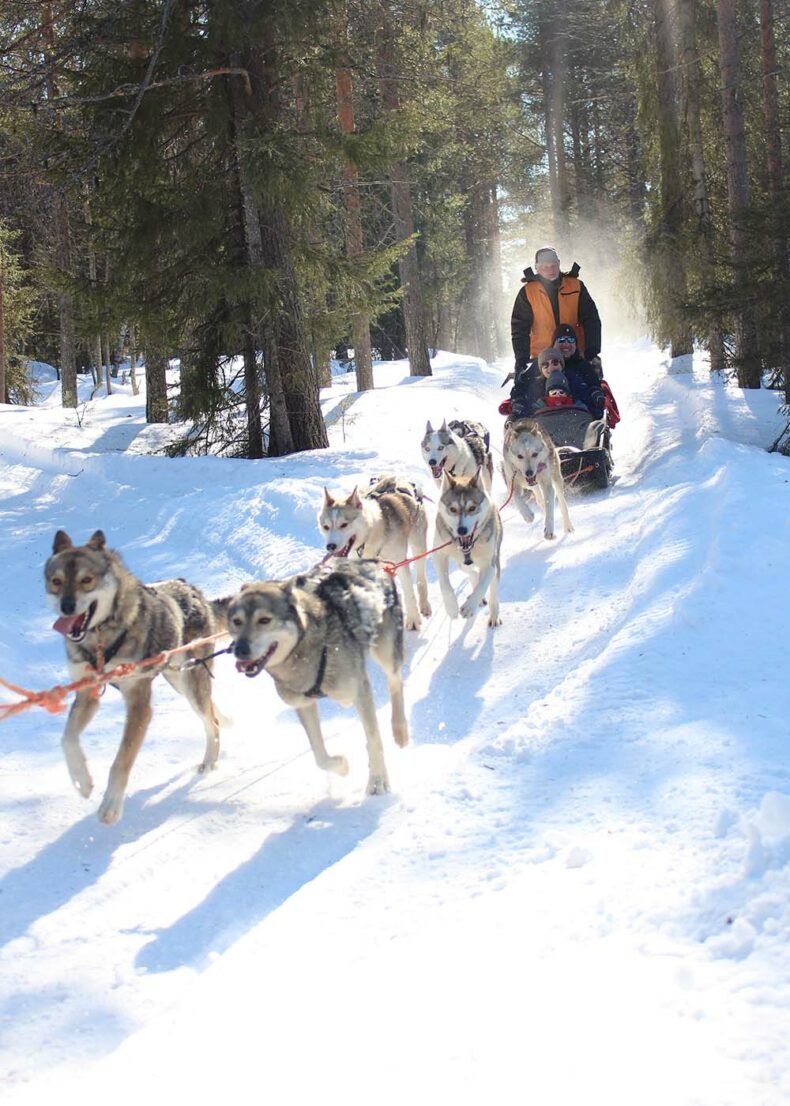 Ever wanted to meet real Siberian huskies?
Visiting a husky park is my favourite thing to do in Kittilä and in this activity you get to experience a guided park visit or a husky ride through the snowy forest – or even both.
The Siberian huskies will definitely melt your heart.
Ice hole swimming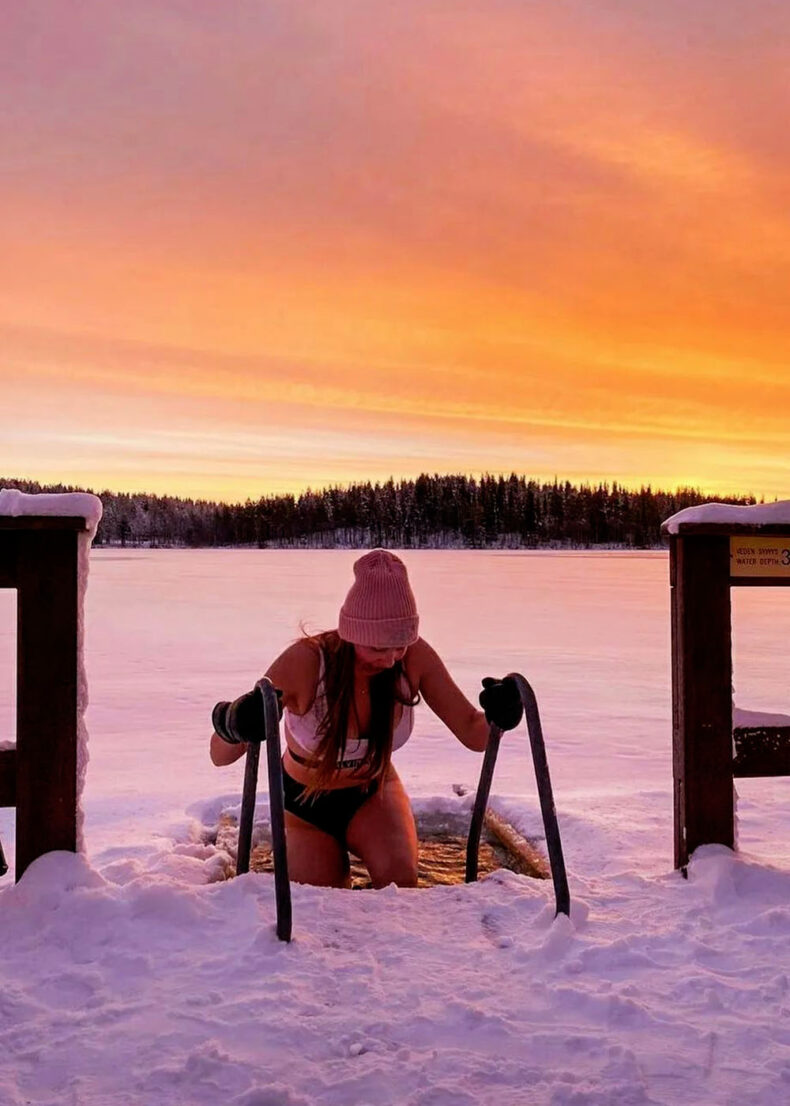 The lakes in Lapland are frozen for quite a long time, which makes ice hole swimming possible during the winter.
If you dare to try it, it is probably the most Finnish thing you can do in Lapland. Many people find it refreshing and healthy, and the feeling after sauna is one of the greatest feelings after spending the whole day outside.
You can either book your private sauna experience or go to a public sauna, where you might meet some locals enjoying the heat as well.
Arcandia adventure park in Levi

Arcandia adventure park opened for the public in December 2020.
It was built for a big movie production in 2009, but the movie company got into trouble and in 2019 a local entrepreneur decided to buy it to pursue his dreams.
The lights, smoke and the music of this place makes you feel like you are stepping into an epic fantasy movie. This adventure park is truly one of a kind – and it has no entry fee.
Hope you are going to have a great stay in Lapland.
Follow my journey on Instagram @sannioksanen