The change from sweltering summer to the cooler beginning of autumn is the most beautiful time of year in Barcelona.
As the sun sets on a Barcelona summer, new life sweeps across the enchanting capital of Catalonia.
Exploring the quitter corners
Barcelona's incredible sights need no introduction. La Sagrada Família still wows with its Gothic spires and luminous interiors, and Gaudí's Batlló, Vicens, and Milà casas still draw crowds daily.
Then there's the well-trodden Las Ramblas, the shadowy web of streets in the Gothic Quarter, and the bustle of the city's main market at La Boqueria.
They're all perfectly beautiful and fun, but you need no direction to visit these spots. Instead, autumn presents an opportunity to experience the Barcelona that residents see.
The Gràcia district remains popular with expats thanks to its array of hip bars and restaurants, village-like streets, and picturesque squares.
For a taste of much the same on a smaller scale and with Catalans instead of expats, head to the Les Corts barrio, where a compact old town centre whisks you into its quiet, village-like atmosphere.
Make sure to stop by the Can Deu Civic Centre for a drink on the expansive terrace in a modernist courtyard. Afterwards, enjoy a late lunch or dinner outdoors on the gorgeous Plaça de la Concòrdia, the central square lined with fantastic tapas restaurants.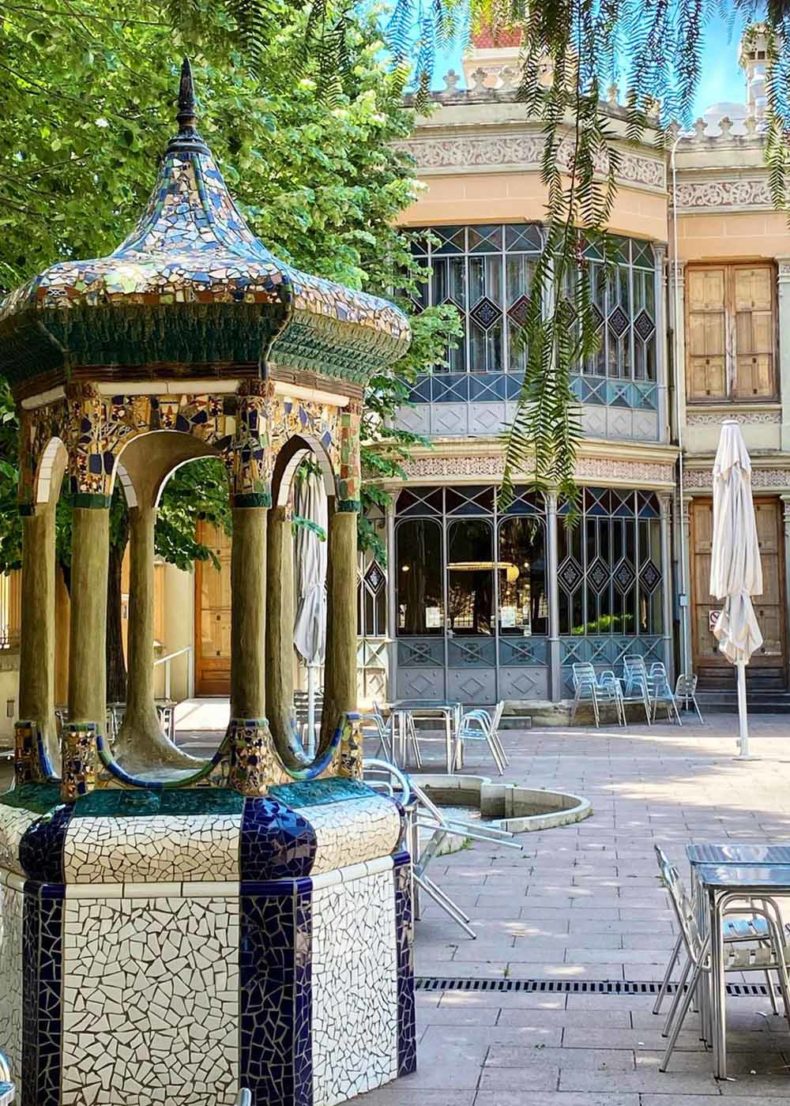 From Les Corts, it's only a short hop and a skip above the street called Diagonal to the leafy and quiet barrio of Pedralbes, nestled amongst the hills in the northwest corner of Barcelona.
Here, the magnificent Monastery de Pedralbes will impress. Founded in the 14th century, it's one of Spain's most stunning examples of Gothic architecture and a divinely peaceful place to enjoy some time away from the bustle of the city. Inside, the cloister is one of the most beautiful examples of Catalan Gothic architecture in the region; there's also a museum dedicated to monastic life, which existed here until just recently, when the nuns moved into more modern accommodations in the surrounding suburb.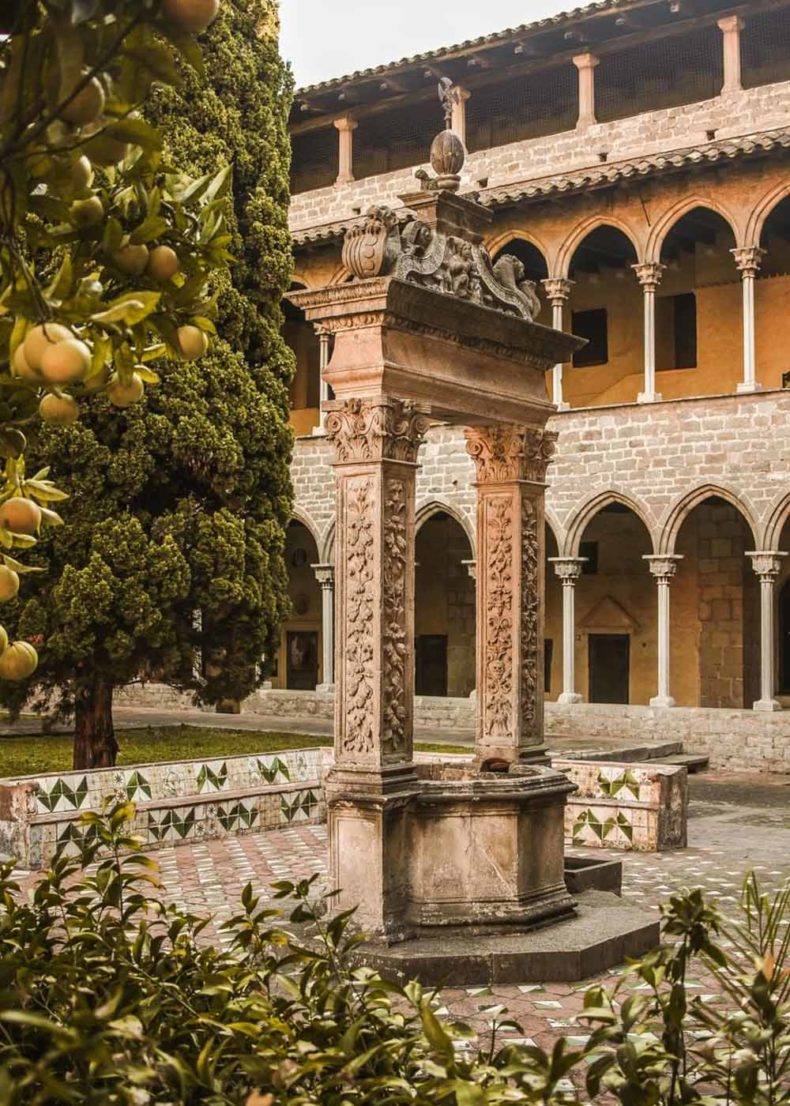 Embracing the Barcelona lifestyle
Despite the cooler weather, autumn is still a very beach-friendly time in Barcelona. You can dip your toes in the sea in the early days, but you'll mostly find people just sitting on blankets on the sand with friends, enjoying some drinks and a bite to eat.
It's this slow life that's so special here – in Barcelona, life is lived outdoors with friends and family, always being available to socialise, always with people to see and places to go.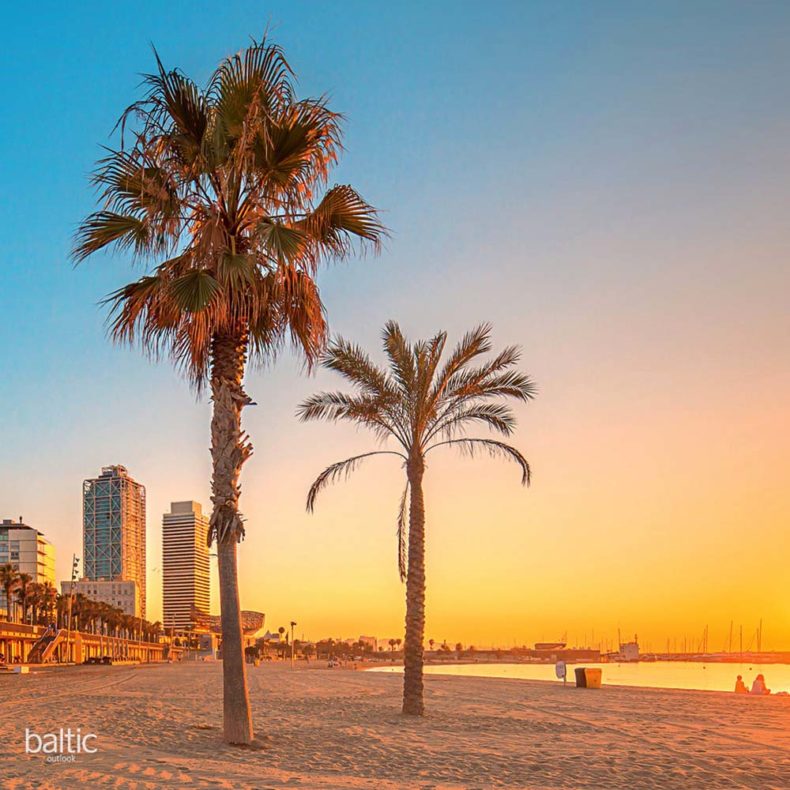 The city beaches in Barcelona are popular year-round, and, when it gets too cold (at least for locals) to swim, head to Barceloneta Beach at sunrise to witness an immense pilgrimage onto the water.
Each day as the sun rises over the sea, hundreds of people strike out on stand-up paddleboards, making their way far out into the water to admire an unobstructed view of the sunrise. It's a remarkable way to begin the day. Head to either Ungravity or Sup Sup Club to join an early morning paddle.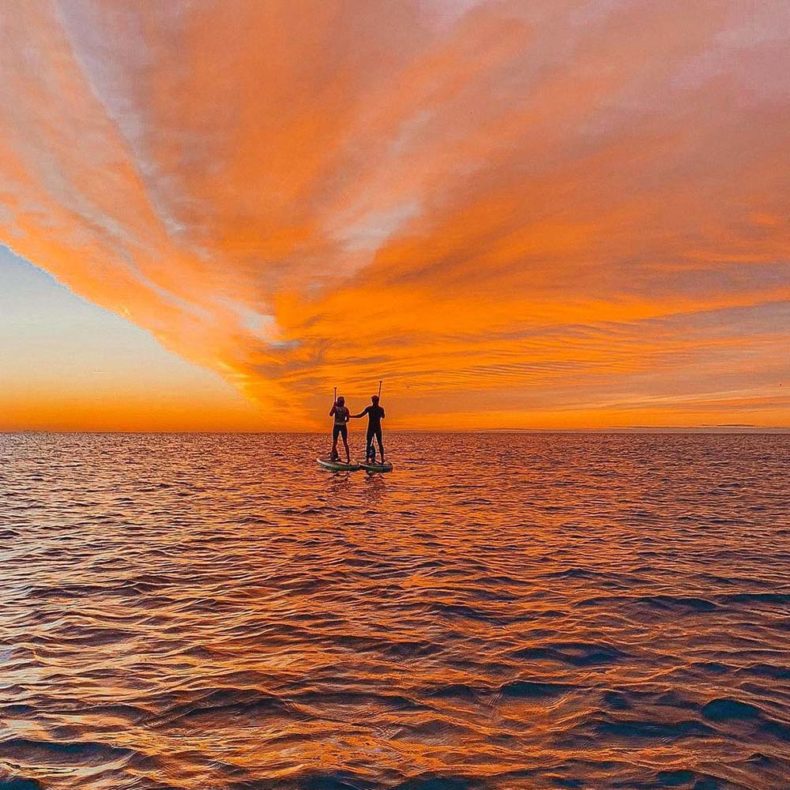 As a city, Barcelona is doing a lot to make the streets more accommodating to pedestrians again. Already a big part of the Spanish lifestyle, life in Barcelona is all about meeting friends out on the street, visiting the local marketplace, or simply hanging out on a park bench for a while to take in some afternoon sun.
The city's new Super Blocks project seeks to not only preserve that way of life but improve it.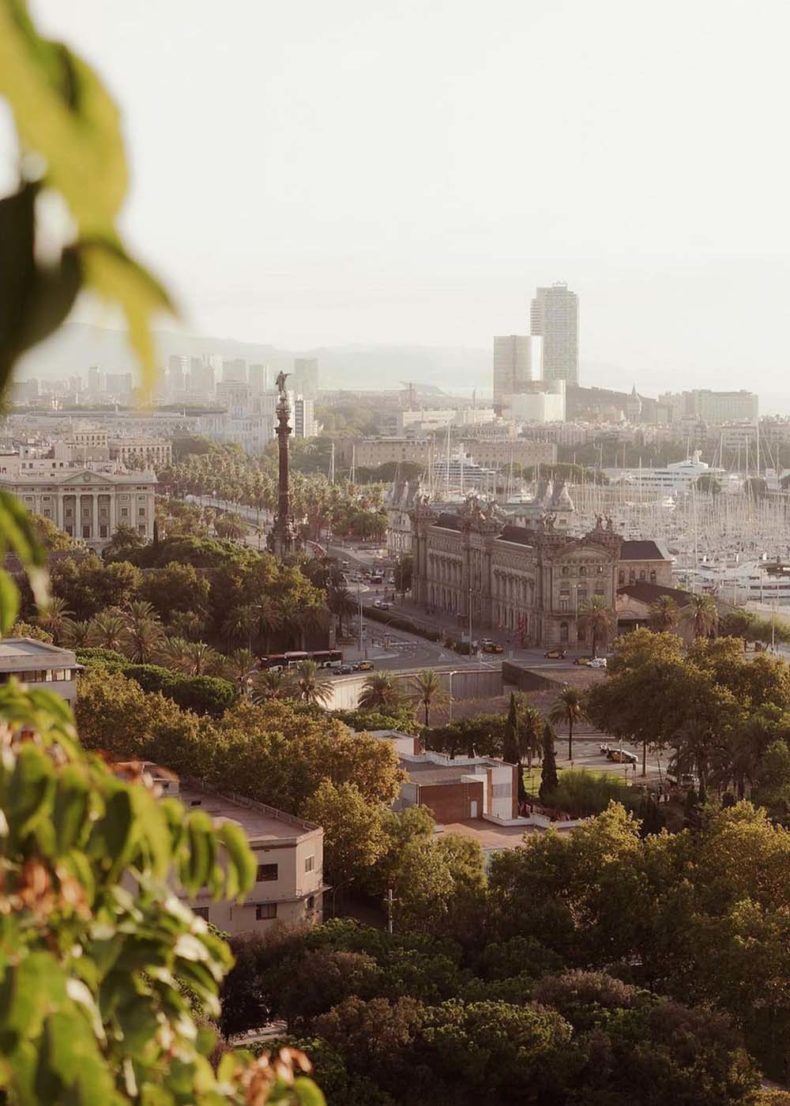 The idea behind a super block is to create a pedestrianised area where cars once ruled. Trees and plants go up instead of parking areas, benches and tables accommodate residents, and entire intersections are given back to people instead of cars.
Barcelona is currently creating a swathe of new super blocks across the city, intended to create a more liveable cityscape, lower air pollution from vehicles, and encourage physical exercise.
The best example of this so far is in the small neighbourhood of Sant Antoni, where trees tower above a central square dotted with chairs and benches.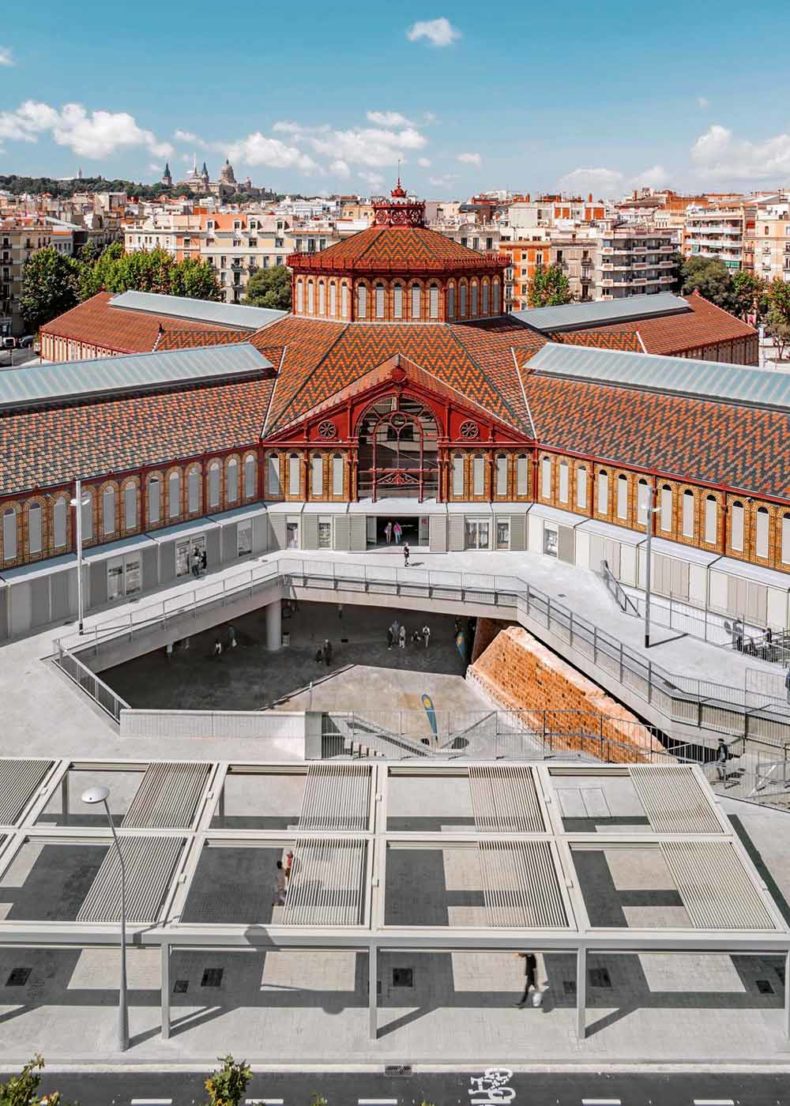 An autumn feast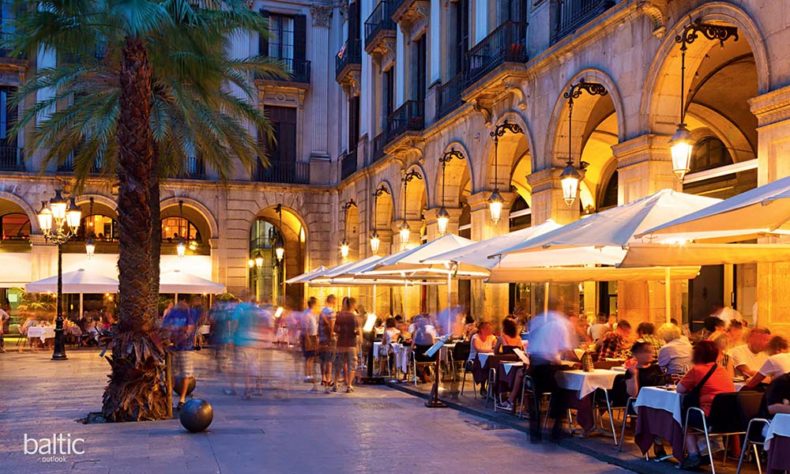 It's no surprise that Barcelona is a big foodie destination. As far as gastronomy goes, Barcelona has it all, from South American cuisine to delicious Thai and Vietnamese food – not to mention the veritable feast of Spanish restaurants, from Galician tapas bars to Basque pintxo taverns.
Add on the traditional Barcelona tapas bars and seafood haunts, and this is a city where you definitely won't go hungry.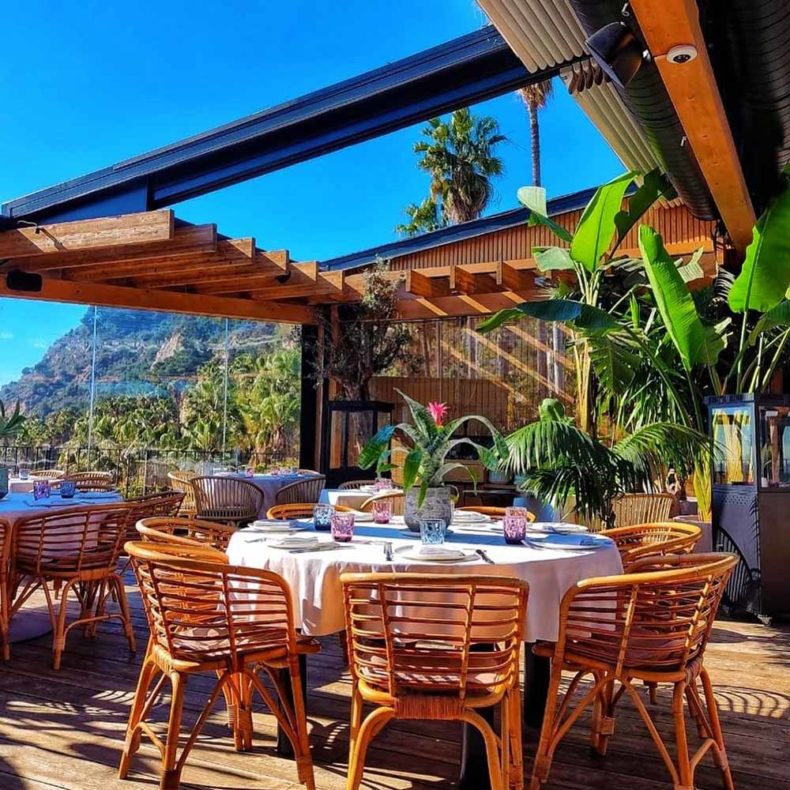 Come autumn, there are a few specialties to look out for as you wander the streets. One such treat exudes an aroma that defines Barcelona in the autumn: roasted chestnuts.
In October and November, stalls are set up on street corners across the city, roasting chestnuts over hot embers and selling them to passers-by looking to keep the chill of the season from their fingertips. It's the perfect antidote to the cooler and rainier weather, giving you a burst of warmth and sweetness during your explorations of the city.
Elsewhere in the city, food trends continue to emerge and fade away, but if there's one global movement that's here to stay, it's inventive burgers. With so much tapas and seafood on offer in Barcelona, it's easy to miss the burgeoning food scene that celebrates creative and gourmet burgers.
Some intrepid local bloggers have created a new Ruta de la Burger, or burger route, which leads you through the city to some of the best burger haunts you'll ever try.
A favourite here is the patty melt burger at Chivuo's in El Raval – a delicious, melt-in-your-mouth burger thick with cheddar cheese, caramelised onion, and Thousand Island dressing.
Another great option is the restaurant La Real Poblenou – its La Real 2.0 burger is an instant classic.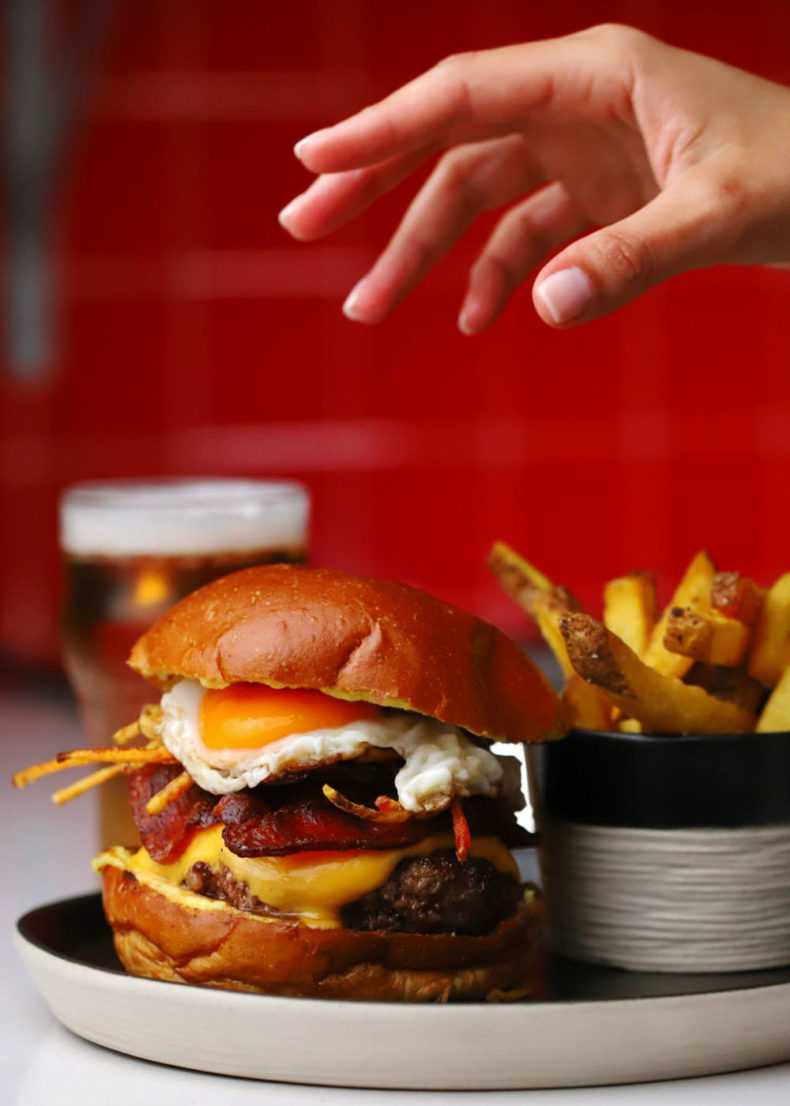 Escaping the city limits

With a destination as popular as Barcelona, travellers often overlook the surrounding region. Naturally, in a city that regularly sees over 30 million visitors a year, some spots are going to fall by the wayside.
But there are plenty of fantastic places within easy reach of Barcelona by train. Here are two favourites for the autumn season.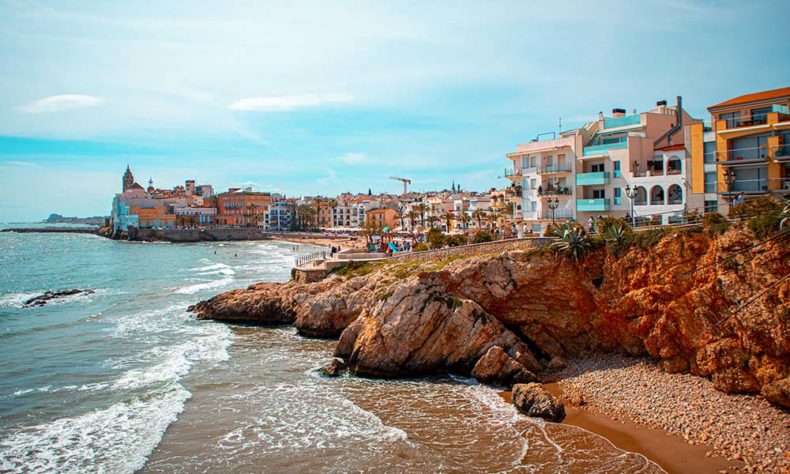 Catching the train from Barcelona down the coast to Sitges is a fashionable way to spend a day, no matter the time of year.
This enchanting seaside town has a laid-back feel to it not found in other Mediterranean resorts such as St. Tropez or Cannes. There are modernist mansions to gaze at, decorated with colourful tiles, floral motifs, and grand features such as turrets and towers, and the beaches are among the best in the region.
The crowds in autumn are all but gone, and there's a local Catalan vibe to the place that isn't overwhelmed by tourism.
Not bad for 40 minutes on the train from Barcelona.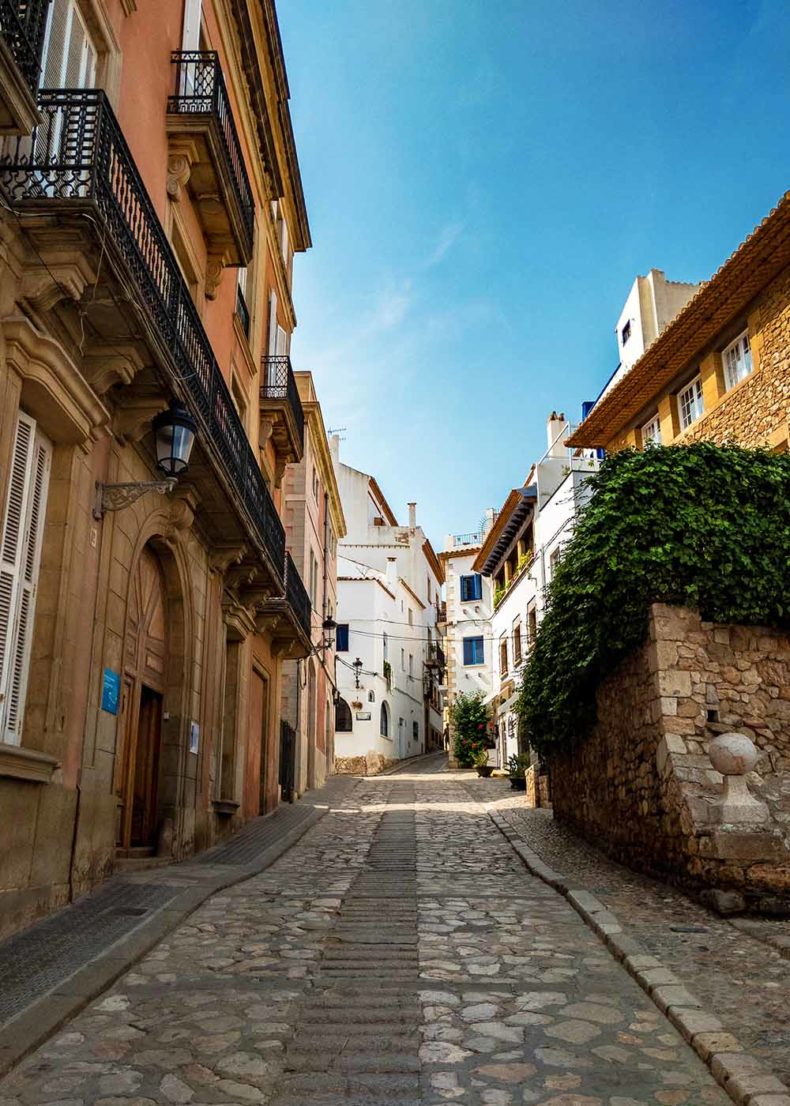 The coast on either side of Barcelona tends to stay in the limelight, but inland is equally as tantalising for a day trip. A mere 50 kilometres northeast of Barcelona lies the gorgeous area of Montseny, a national park that's overflowing with wonderful hiking trails to tackle.
In autumn, the entire park is swept up in a vibrant array of colour, from scarlet and orange to gold and deep red. This is a quiet place where the wind ripples through the foliage, sending leaves dancing across the roads and trails. It's a whirlwind of seasonal colour.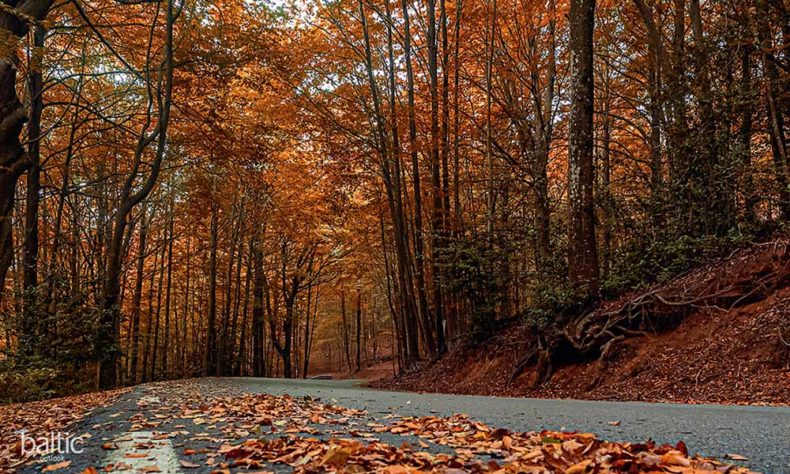 Visiting Montseny gives you a terrific opportunity to do some hiking. Renting a car for the day is recommended, so you can strike deep into the heart of the national park, where the autumn colours really come to the fore.
Expect all kinds of trails (from easy to challenging), beautiful mountain views, and hardly any other tourists…except for the Barcelonans who are here doing the same thing as you – enjoying this beautiful season.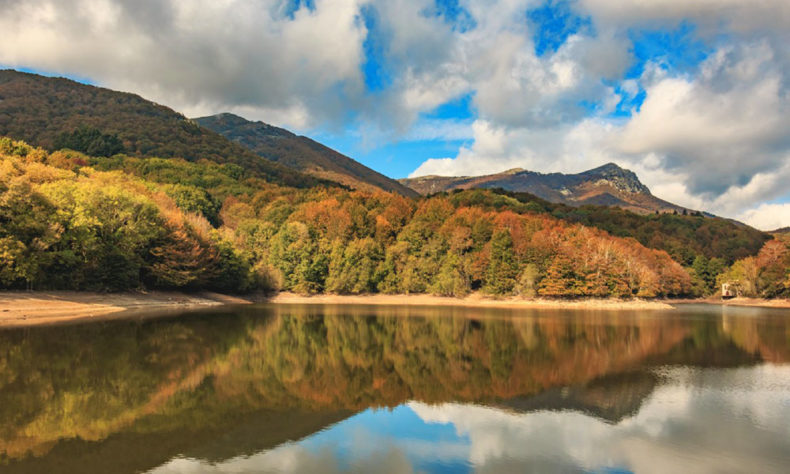 Read more about Barcelona in Baltic Outlook.
Text by James Taylor