Picture yourself in a boat on a lake surrounded by the pure beauty of nature and accompanied by gourmet food and excellent wine. Sounds like a dream, right? But in Tampere, it becomes a reality!
This picturesque city located between two vast lakes in southern Finland is known for its cultural attractions, serene nature, hipster vibes, and a record-breaking number of public saunas.
There's plenty of things to do and see in Tampere year-round. If you're spending a weekend in this lively and trendy destination, we've put together a guide for how to get the most out of it.
What to do
In addition to being the sauna capital of the world, Tampere is also known as the Finnish capital of events.
Tavara-asema is a historic venue in the city and is known for hosting exciting music gigs and events. Its diverse lineup caters to a variety of musical tastes and features local bands as well as renowned artists.
The venue's impressive building adds to the unique experience. Check its upcoming events and conveniently buy tickets online.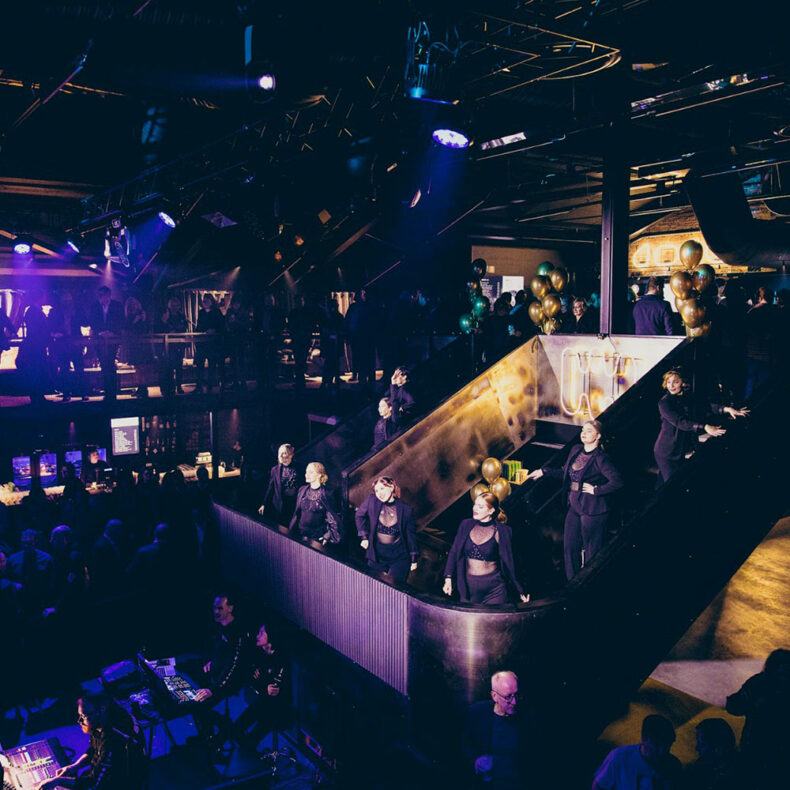 Sooner or later, an exploration of Tampere inevitably ends up in the Finlayson factory area. Founded by the Scotsman James Finlayson in 1820, the Finlayson cotton factory was once one of the most important industrial companies in the Nordic countries.
Today, the Finlayson area houses offices, restaurants, cafés, shops, and museums.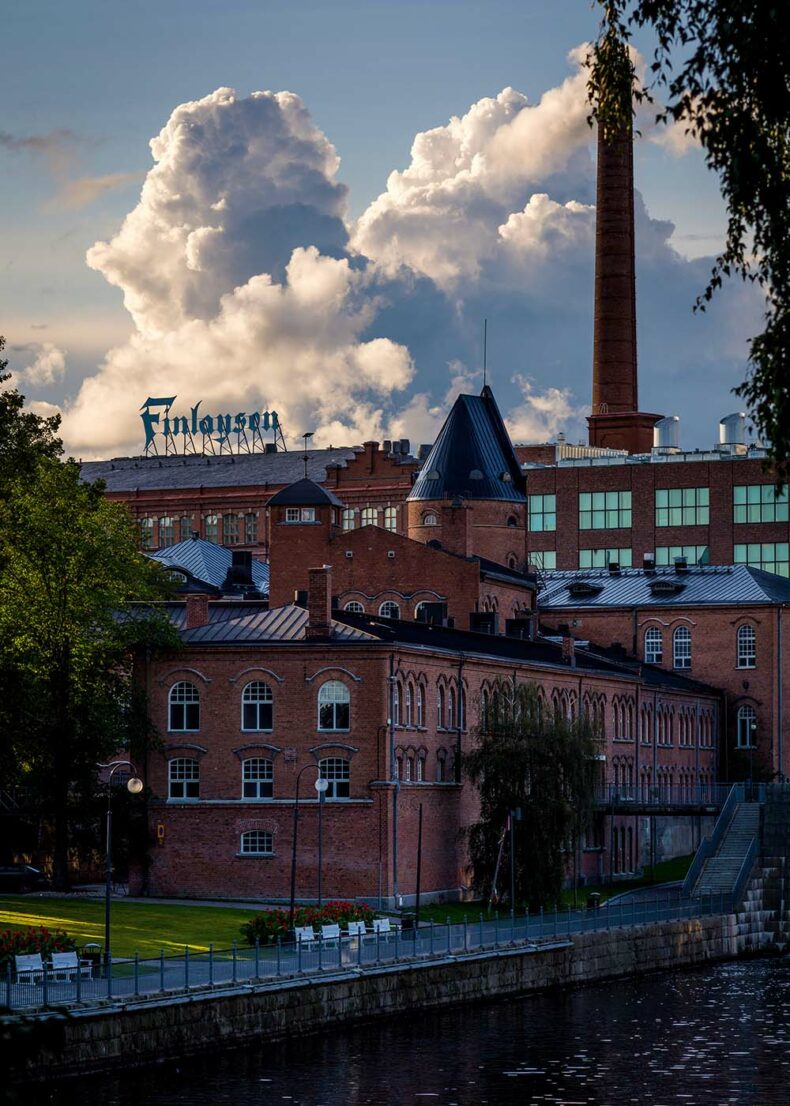 Make sure to visit Työväenmuseo Werstas, a museum centre in the heart of the Finlayson area.
It specialises in work life, labourers, and social history and is free of charge. Explore the new main exhibition, titled 'Yhteisvoimin' (Together), and learn about industrialisation and the city's history.
Also, marvel at the impressive steam engine in the Steam Engine Museum. It's an absolute must-visit for history and heritage enthusiasts!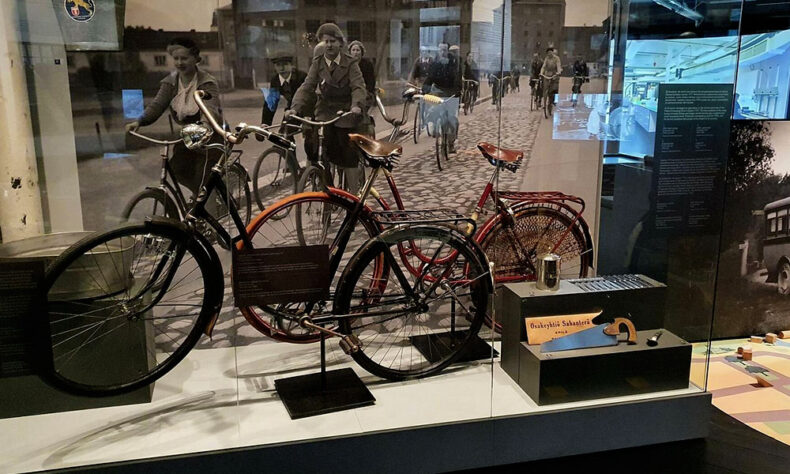 The Roof Walk, for its part, offers a unique and thrilling way to explore Tampere from a different perspective.
Two different routes on the rooftops of the city include stunning sights and fascinating stories about local history. From iconic viewpoints to central squares, the adventure immerses visitors in Tampere's rich heritage and charm.
It's an unforgettable experience that creates lasting memories and a newfound appreciation for this captivating Finnish city.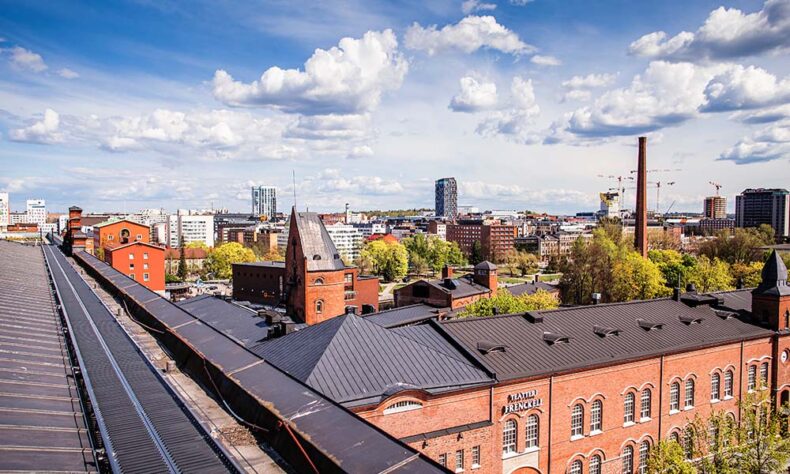 Consider ending a long day of adventure with a visit to a sauna.
With more than 30 public saunas, Tampere offers a diverse range, from traditional smoke saunas to modern bathing centres. If you don't know which one to choose, sign up for Saunakonkeli's steam tour guided by renowned Finnish sauna experts Matti and Juha.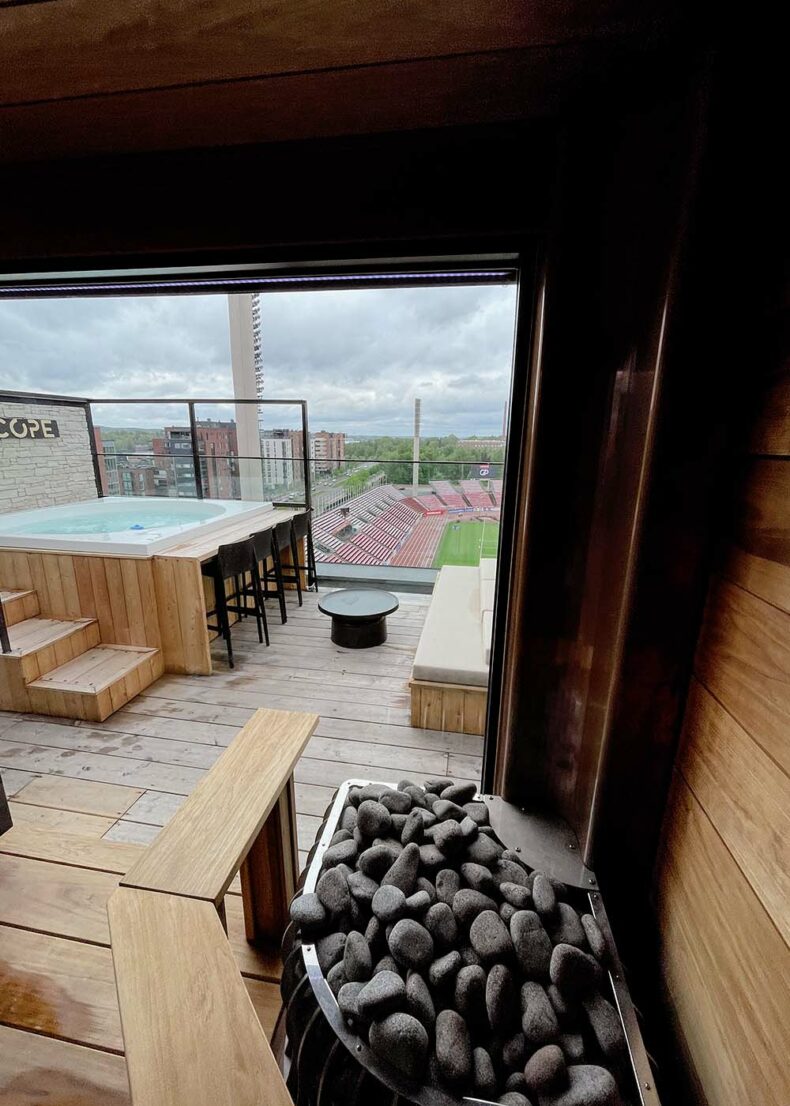 Whether it's a lakeside sauna, Finland's oldest public sauna, a smoke sauna, or an ice-swimmer community sauna, Saunakonkeli will tailor the tour to your löyly preferences.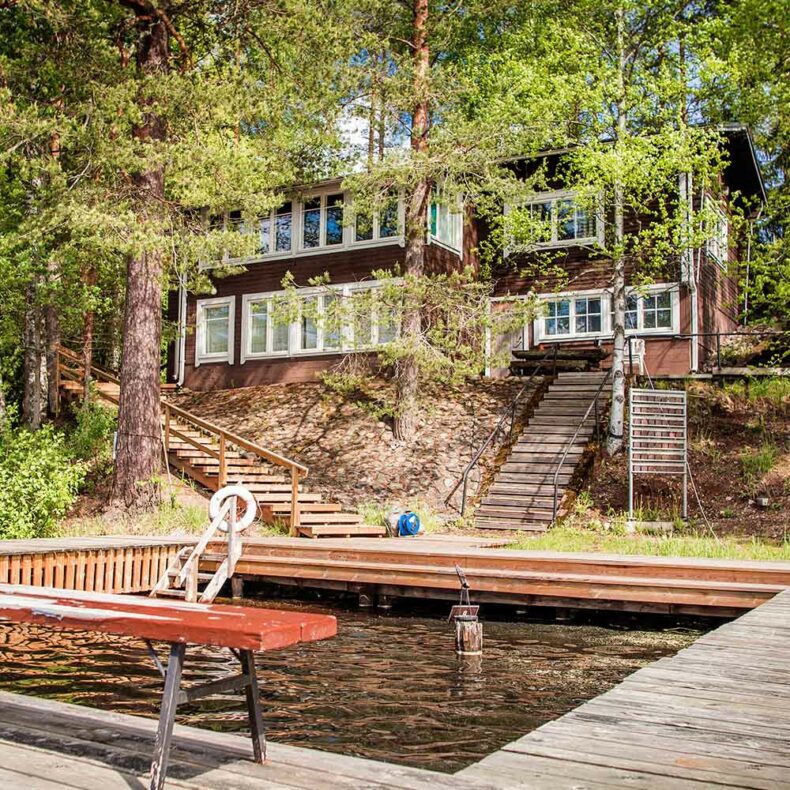 What not to miss
Explore the extravagant architecture near the Finlayson factory buildings.
Established in 1848, Wilhelm von Nottbeck Park is a landscape-style park originally built by and named after the owner of the Finlayson factory. The area is a typical example of a factory manager's private garden, and it has remained a cohesive whole up to the present day.
The Neorenaissance-style mansions of the factory managers are also a sight to behold.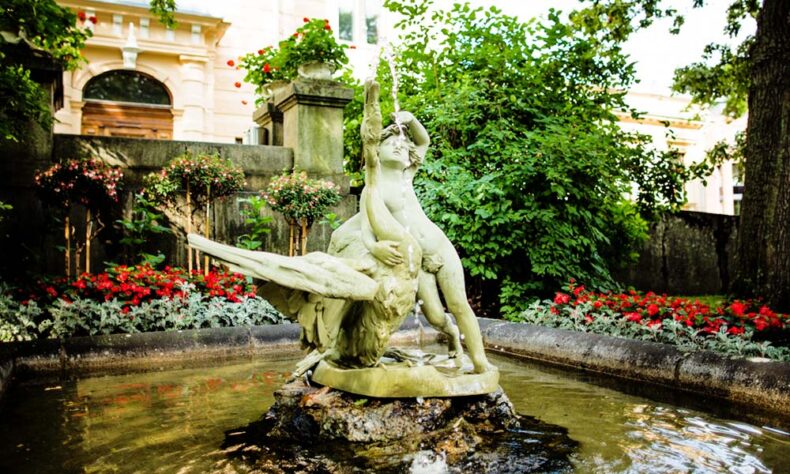 Don't miss the Milavida Museum, which offers a charming journey into Finland's aristocratic Von Nottbeck family.
Step back into the 1800s and explore their splendid life and valuable collection of art, furniture, and jewellery. The beautifully restored spaces provide a unique glimpse into aristocratic life.
Beyond the captivating time-travel experience, Milavida serves as a vibrant cultural centre with events, exhibitions, a café, and a museum shop.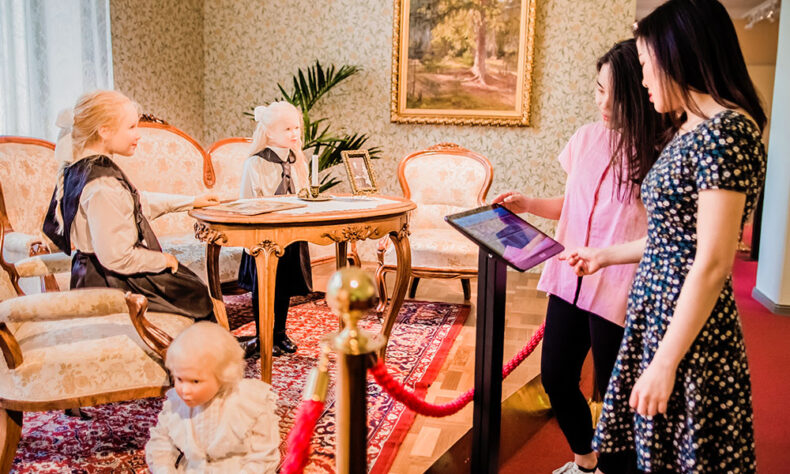 Speaking of nostalgia, the lively area of Tallipiha near Wilhelm von Nottbeck Park and Finlayson Church cannot go unnoticed.
This historical courtyard now houses boutique shops selling decorative items, crafts, chocolate, and coffee products. Families will also enjoy the playground and domestic animals.
Tallipiha hosts various events throughout the year, making it an exciting destination. Even without shopping, the charming ambience, delicious treats, and friendly animals make for a delightful atmosphere.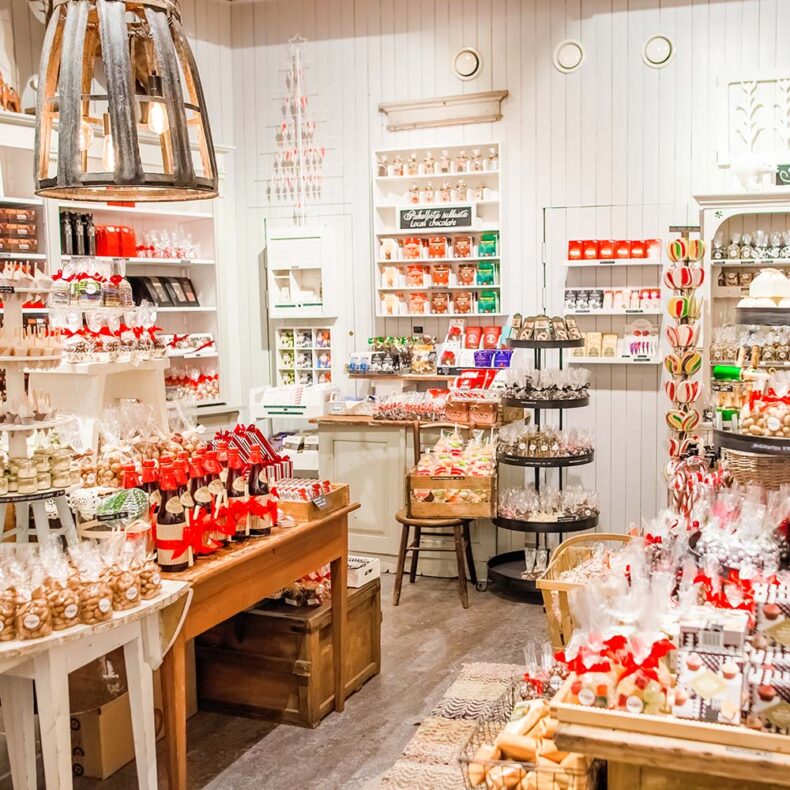 Want to feel both local and global? The Finnish Museum of Games, located in Tampere's Vapriikki Museum Centre, is Finland's first museum dedicated to games.
It showcases the history of gaming, including video, computer, board, and role-playing games. The museum's 400 square metres house a collection of a hundred games, with sixty of them available for visitors to play.
Each gaming room represents a different era, providing a unique, immersive, and comprehensive look at the country's gaming culture.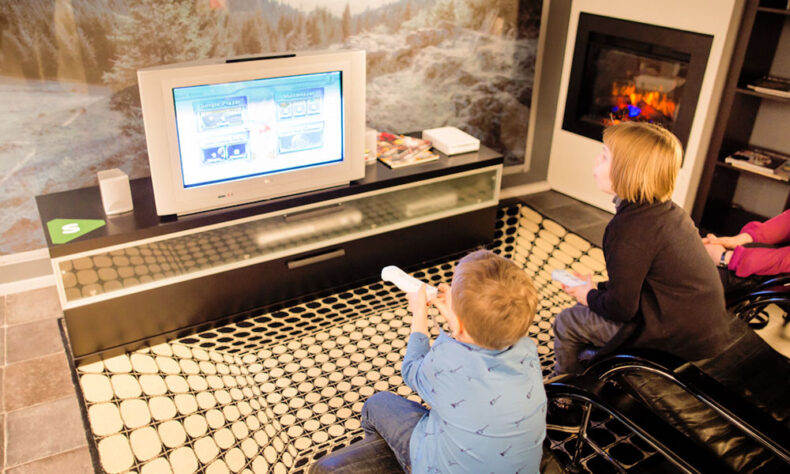 Where to shop
Miela is a sustainable-consumption store in Tampere that offers Finnish design from nearly a hundred different local brands.
The two-storey boutique includes products for women, men, children, and the home. It also has an online store serving customers all over Finland.
Upstairs, Miela Preloved features second-hand treasures.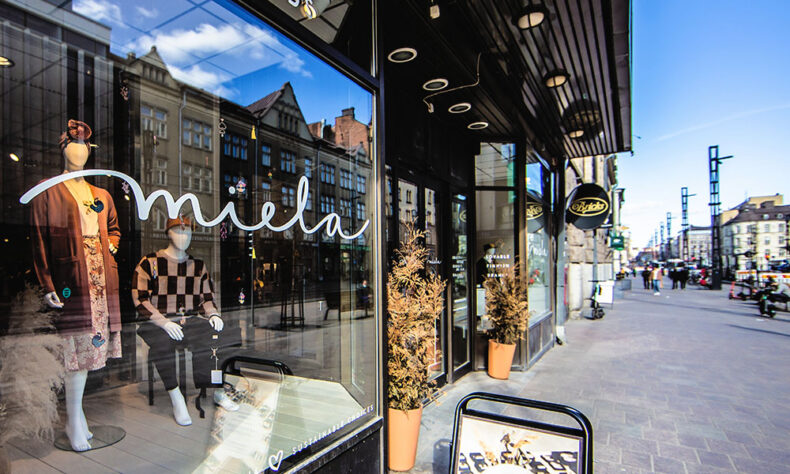 Remember to also check out DesignOnTampere, a comprehensive map that brings together the most intriguing specialty shops, eateries, and galleries in Tampere.
With this handy local guide, you can easily find your way to the featured establishments.
Then, explore the diverse and unique offerings of Tampere's local businesses, and indulge in the vibrant culture and creativity that the city has to offer.
DesignOnTampere is your key to unlocking the hidden gems and unforgettable experiences that await you in Tampere.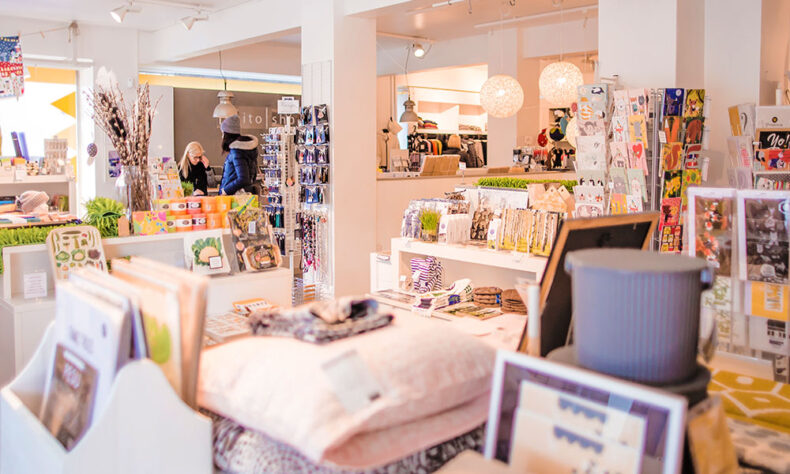 Tampere Market Hall, for its part, is the biggest indoor market in the Nordic region. Located on Hämeenkatu Street and with more than 30 vendors, it offers high-quality products and friendly service.
The market is renowned for its local produce, including fish, meat, cheese, and vegetables, as well as various specialty items such as gluten-free, organic, and international delicacies.
Visitors can also enjoy a variety of cafés and restaurants in the market hall.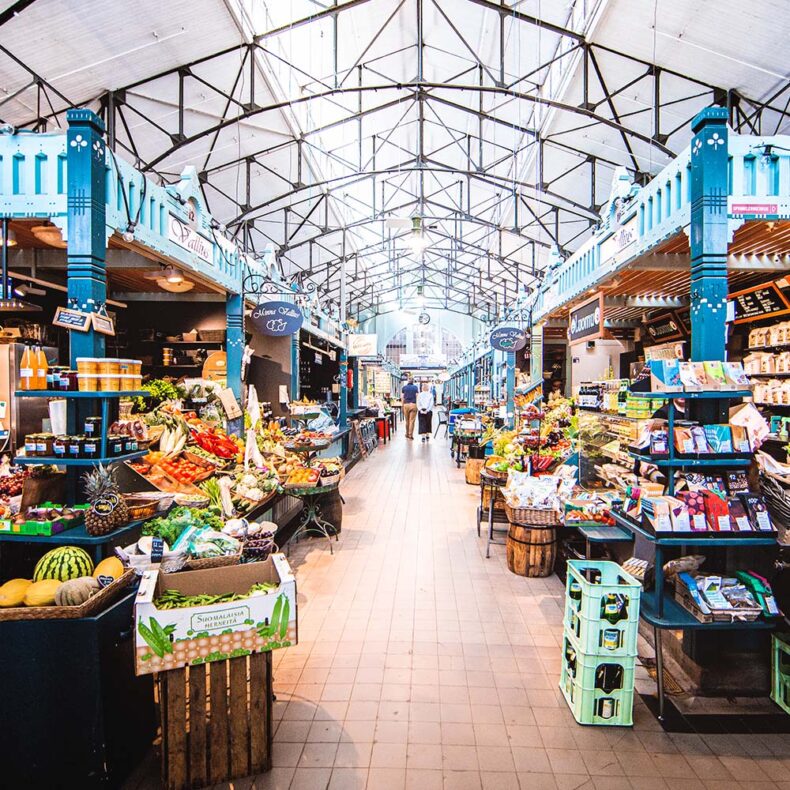 Where to eat
The new PSTA restaurant, located in a century-old wooden house, offers excellent pasta in a leisurely atmosphere.
With a focus on high-quality dishes, PSTA features a variety of fresh and dry pasta with flavourful sauces, including gluten-free and vegan options. The menu also includes appetisers, desserts, and carefully selected drinks.
PSTA has quickly become a favourite spot for food enthusiasts.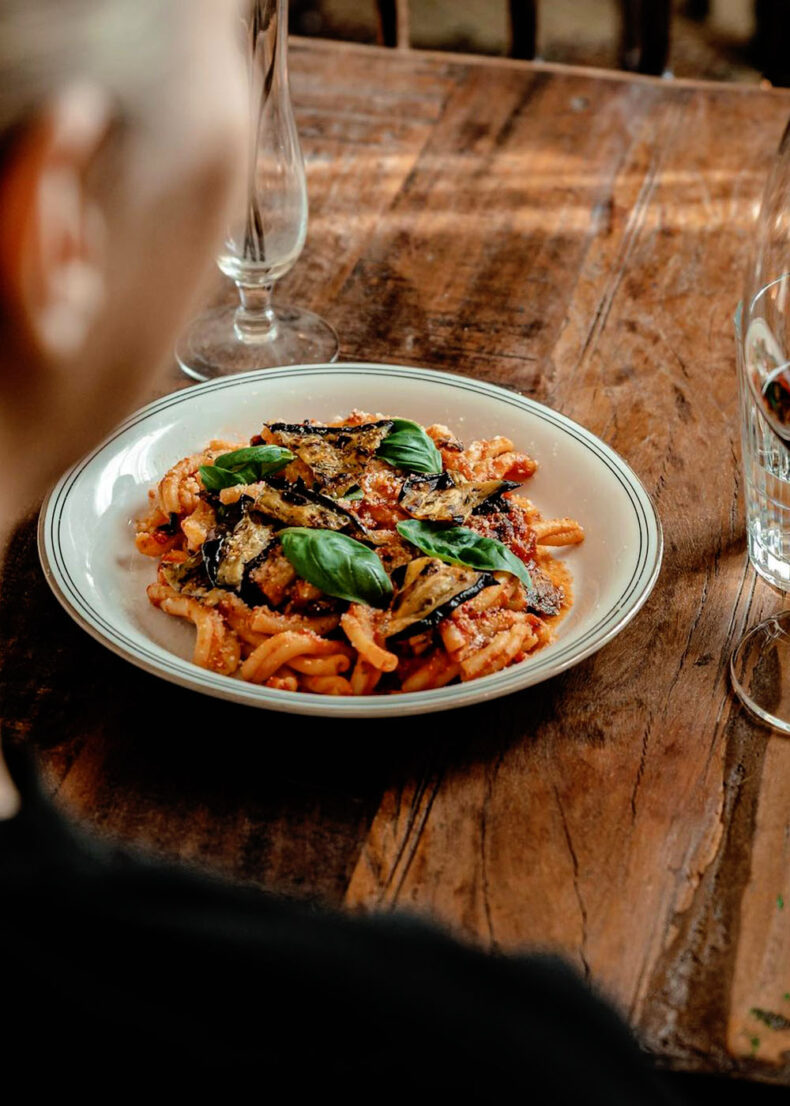 If you're looking for something relaxed yet adventurous, try Nonni in the Tammela district.
The restaurant provides a delightful and flexible dining experience with a focus on seasonal ingredients. The open-minded spirit and unpretentious atmosphere make Nonni a noteworthy dining destination.
Pulcinella Ristorante is an authentic Italian restaurant in Tampere's city centre focusing on genuine Italian flavours and respect for Italian culinary traditions.
The stone pizza oven from Italy cooks dishes to perfection, while the delightful atmosphere and surroundings complement the hearty food.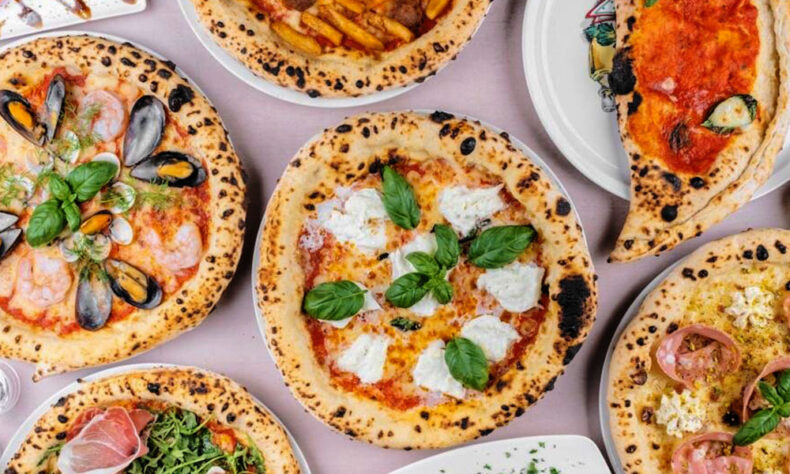 For lunch or brunch, head to Café Laikku in Tampere's city centre.
Here you'll find avocado toast and waffles as well as an altogether peaceful atmosphere. Café Laikku serves diverse brunches all week long with table service, allowing customers to create their own delicious brunch from a lovely selection of foods.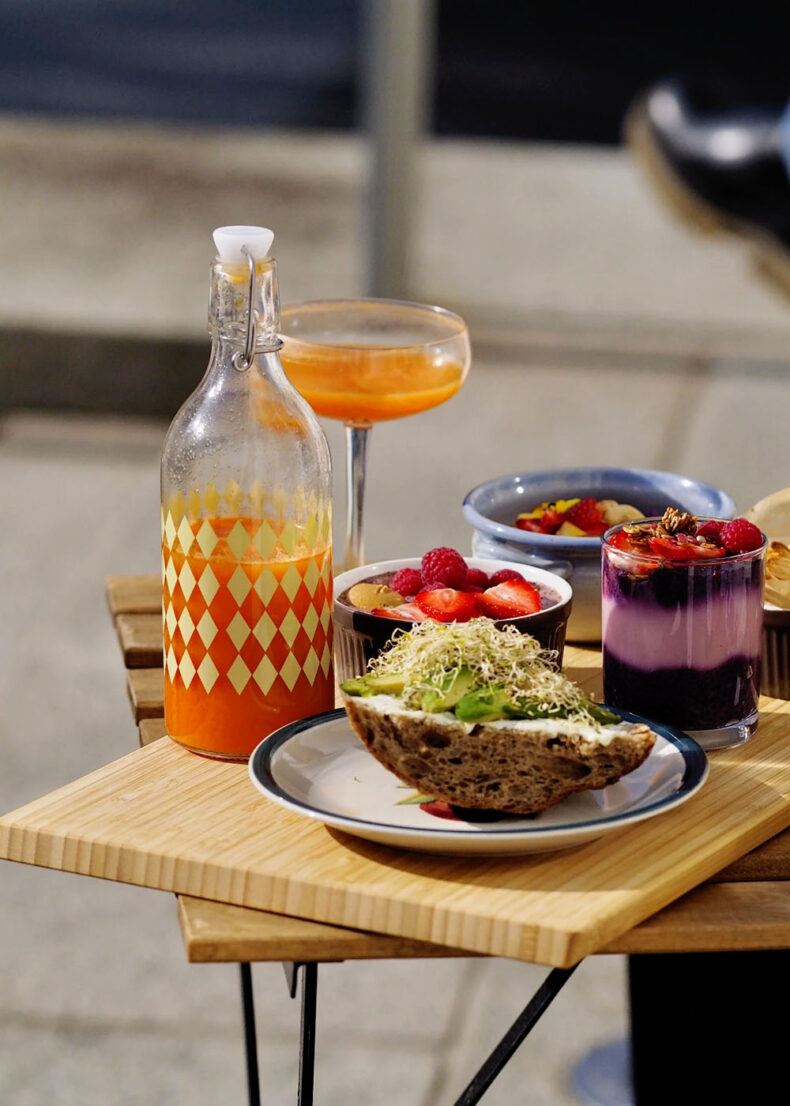 Situated near Tampere Hall and Sorsapuisto Park, Café Puusti is an artisan bakery known for its soft, freshly made cinnamon and savoury rolls.
It uses organic wheat flour, Finnish butter, and real Ceylon cinnamon, and all of its buns and rolls are lactose-free, making this a great place for an authentic Finnish bakery experience with high-quality treats.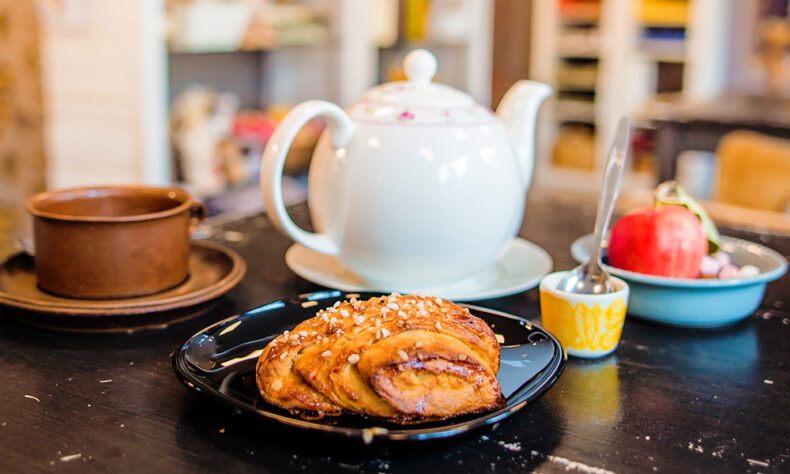 Vohvelikahvila is a charming and idyllic café near Tammerpuisto and Tammerkoski. Housed in a century-old stone building, it has been serving wonderful waffles for over three decades.
Here you'll find sweet as well as savoury waffles, including options for lactose-free, gluten-free, and vegan preferences.
With its rich history and delicious offerings, Vohvelikahvila is a beloved spot for locals and visitors alike.
Where to have a drink
Located in Tampere's city centre on Hämeenkatu, Plate offers a relaxed atmosphere and delicious food. Whether for a leisurely dinner or just a drink, this restaurant welcomes all.
Definitely try the 'Seltzer with a Twist' cocktail, which is a refreshing blend of strawberry, rhubarb, and mint.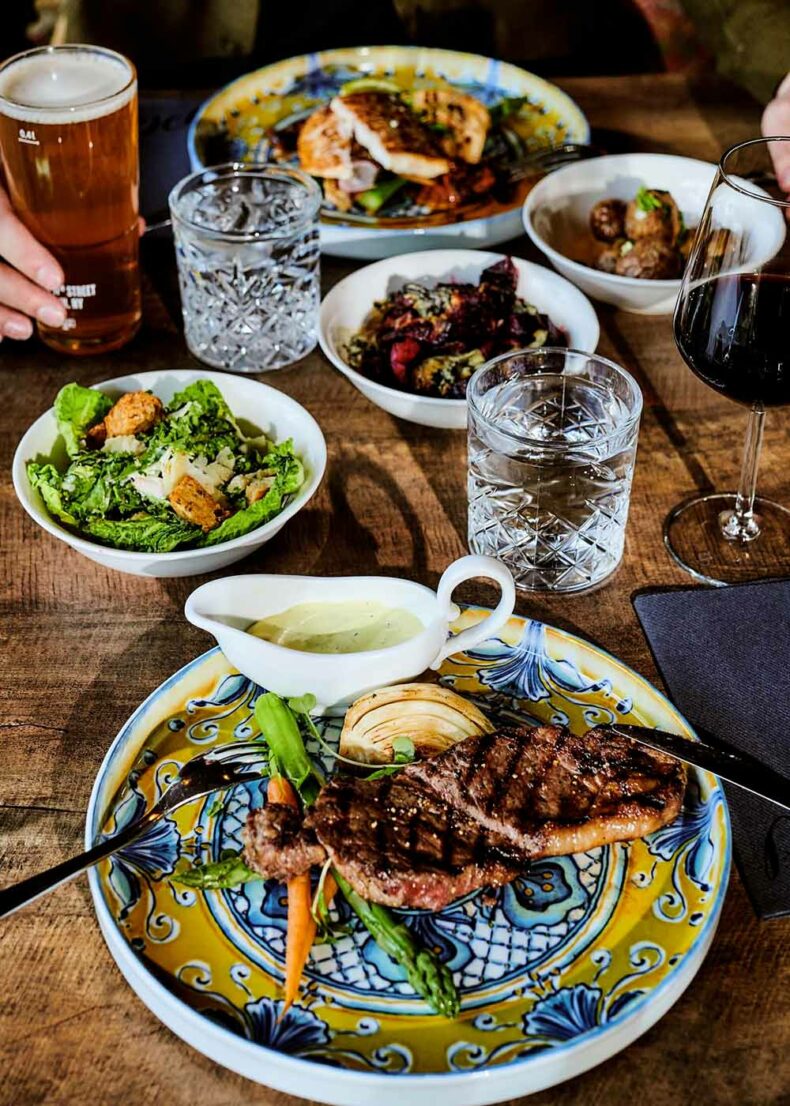 Funky Woo Asian Street Food & Bar offers Asian street food with a contemporary twist in Tampere's city centre.
It features a year-round enclosed terrace, a delicious drinks menu, and an ambience reminiscent of Asian metropolises.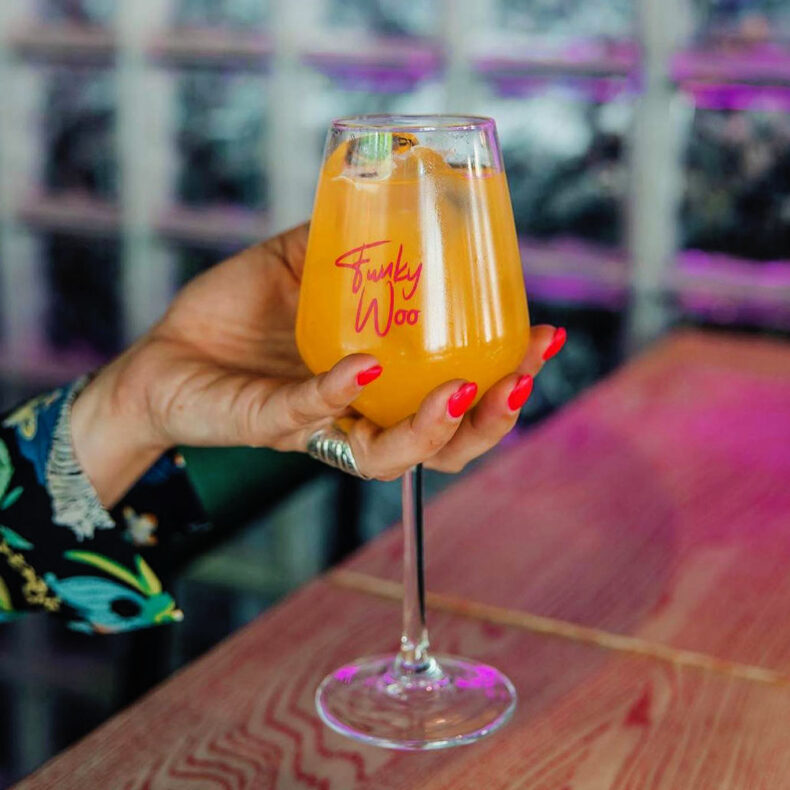 Moro Sky Bar features stunning panoramic views of Tampere's lakes. The mood here is perfect for a relaxed gathering with high-quality cocktails.
It's a welcoming meeting place for all: residents, visitors, friends, and strangers alike!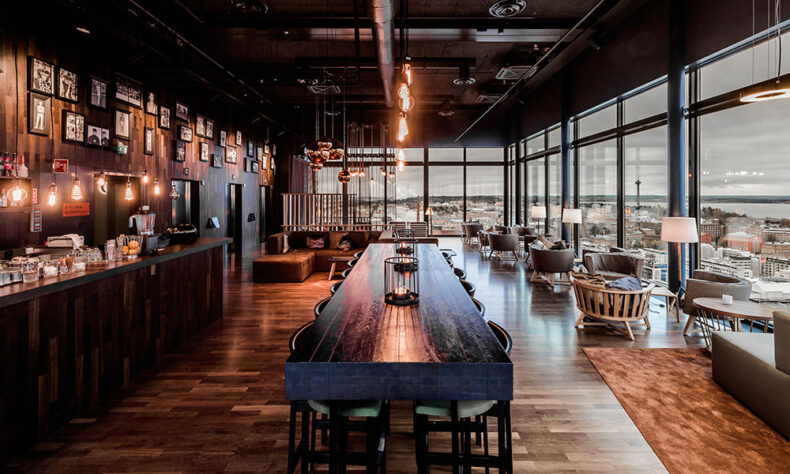 Cover photo by Laura Vanzo on visit Tampere