Tampere is a perfect place for foodies who want to enjoy all three pillars of good travel in one destination: good food, a renowned events scene, and amazing nature.
Energetic and youthful, Tampere awaits visitors with open arms. A former industrial powerhouse, in recent decades it has experienced a fantastic transformation into a major cultural and gastronomic hub.
Finns love this city, it has the highest number of public saunas in the world, and it also has a wide array of venues for eating out.
The food scene is no joke in Tampere; this, the capital of Finland's idyllic Lakeland region, offers an impressive selection of cafés, street-food joints, markets, innovative culinary approaches, and fine-dining establishments.
Must-try local specialties
While the city has a superb variety of venues, Tampere is also known for its devotion to sustainability, its support of local organic producers, and its emphasis on freshness.
But all these things don't come out of nowhere – Finnish cuisine has been celebrating these principles for centuries.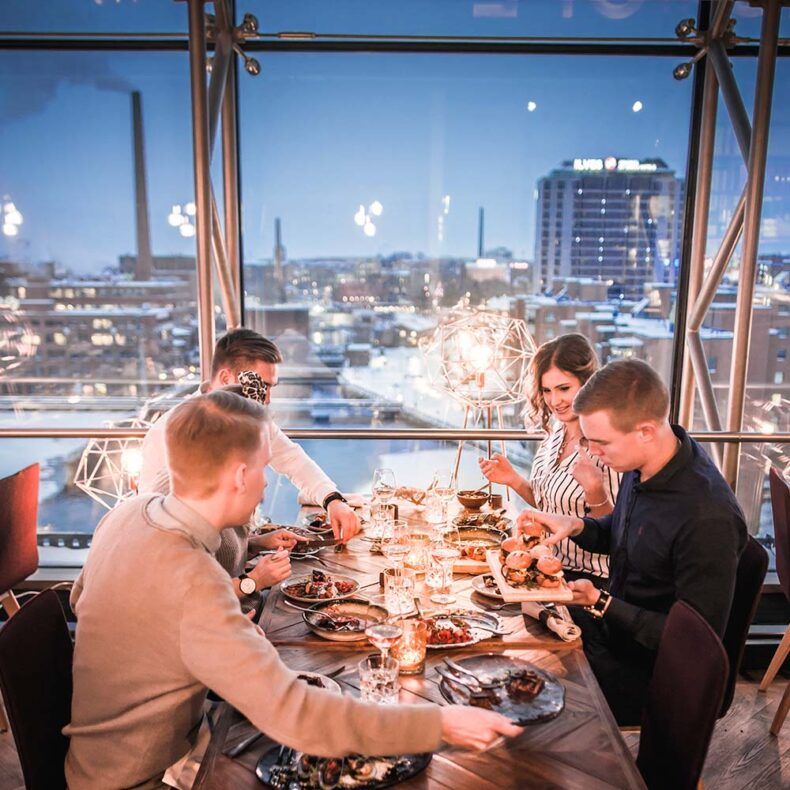 When it comes to foods, expect lots of berries, smoked meats, game, and the supreme reign of salmon.
As for meals, have yourself some lohikeitto (creamy salmon soup), feast on poronkäristys (sautéed reindeer meat), taste the rievä barley bread, and find out if salmiakki (salty licorice) is your thing.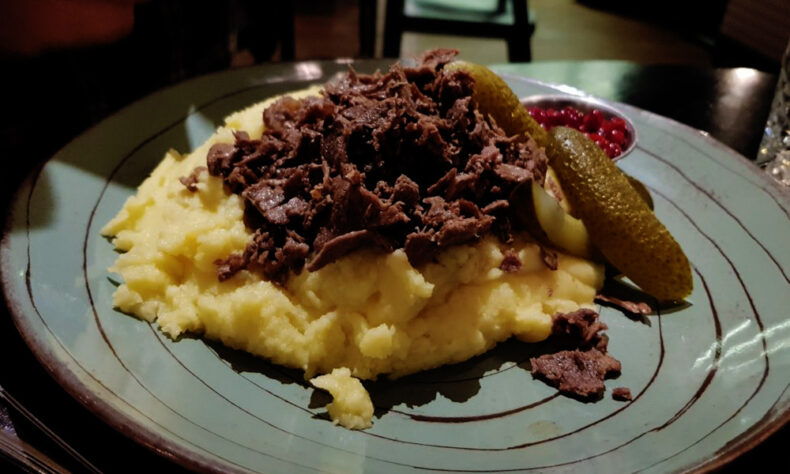 There's no better place for a casual introduction to local flavours than the giant Tampere Market Hall. Set in an Art Nouveau-style building, it's officially the biggest food court in the Nordics.
Check out the fresh food stalls, stop by the street-food stands, and definitely visit the 4vuodenaikaa restaurant, which is a French-style bistro that's a favourite lunch spot for locals and tourists alike.
Also, while you're in the Market Hall, have a bite of mustamakkara, the local black sausage made of pork meat, blood, and rye flour.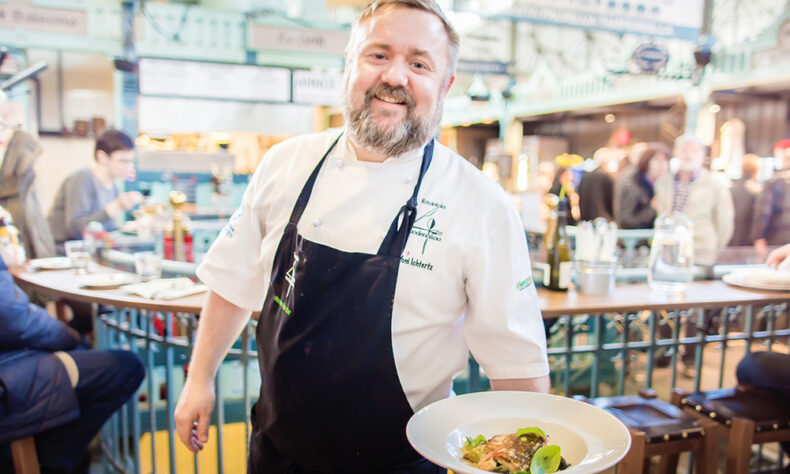 With an innovative seasonal menu that relies on ingredients from local farmers, Restaurant Kajo is a great pick for menu-style dining.
It lets no part of its products go to waste – a philosophy that has inspired the restaurant to find new ways to prepare dishes and explore endless possibilities in cooking techniques.
The seasonal cycle and fresh Finnish ingredients from field, water, and forest form the basis of the cuisine at Kajo.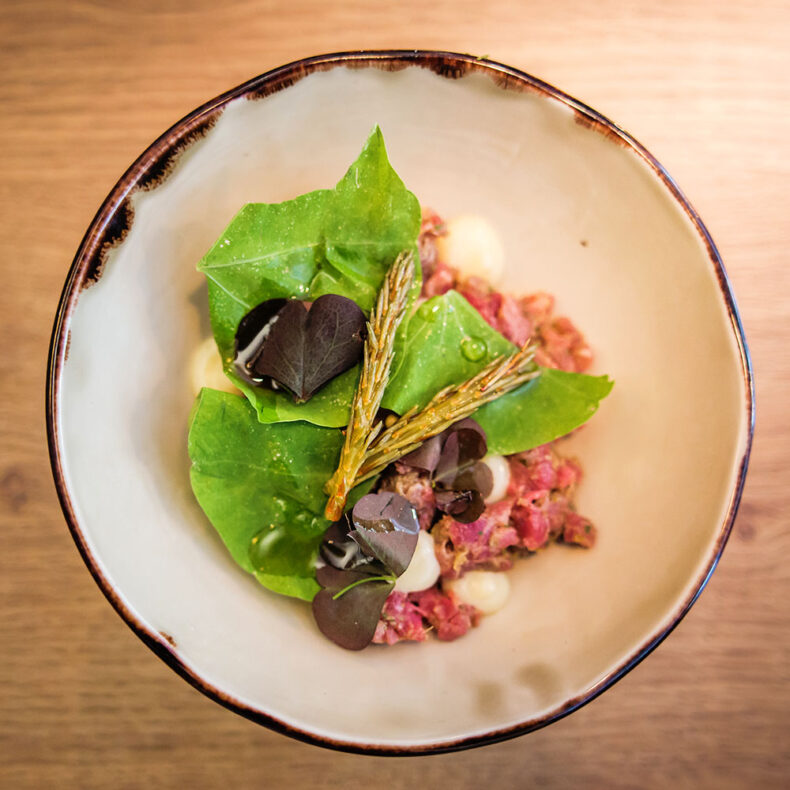 The Villit ja Viinit wine bar and relaxed bistro, owned by the same team as Kajo, is a great spot to meet friends and enjoy a tasty meal.
Expect nature-based drinks, playful wines, and an exciting, constantly changing food menu.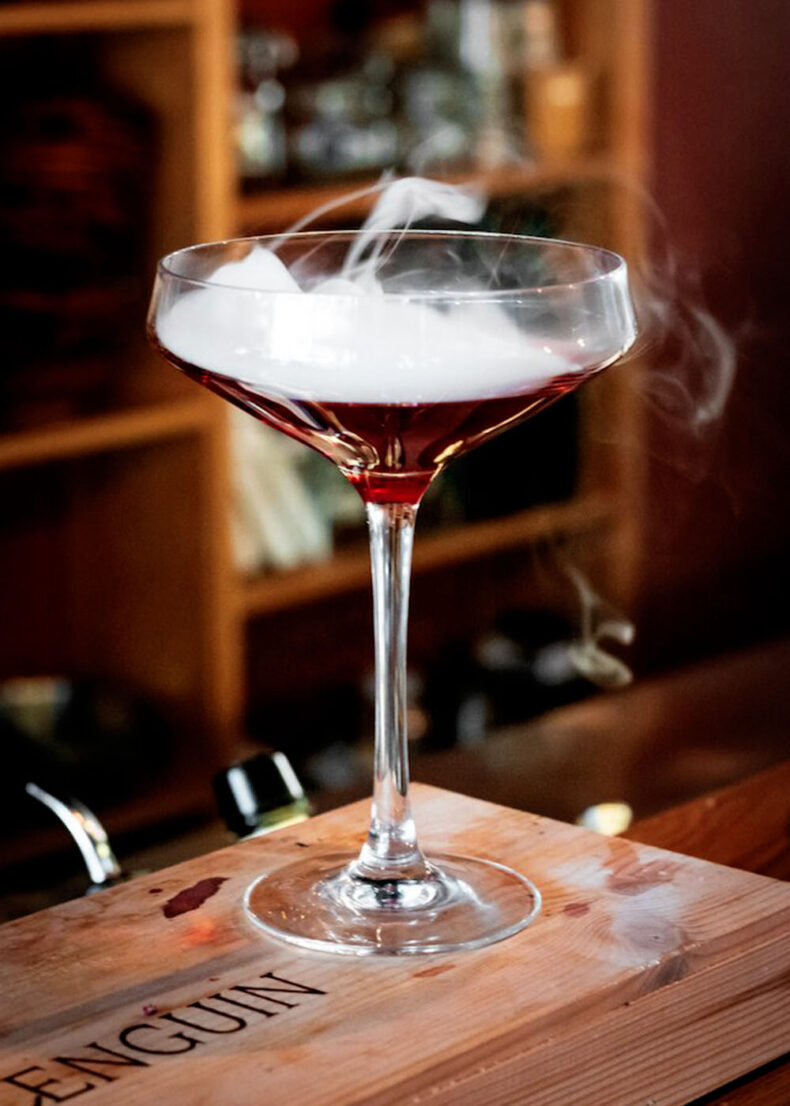 And don't miss Apaja, which is located in the courtyard of an apartment building and sheltered by the walls of an old railway building.
This stylish establishment focuses on its menu, which changes monthly, but it's also perfect for a quick stop to enjoy a glass of wine.
One of the restaurateurs, Juuso Ahvenainen, has made his way here from Näsinneula (a local restaurant famous for its unique panoramic view and delicious fine-dining experiences) and Michelin-starred restaurants around the world.
Refreshing fine dining
Finland's deep-rooted relationship with the natural world is perhaps best understood through its food. Cooking with fresh ingredients has always been part of Finnish culture, but the fine-dining scene is relatively new in Finland.
Playing with age-old cooking traditions, wild herbs collected from local meadows and spruce forests, and locally grown vegetables and meats, Finnish chefs now are rediscovering the bounty of their heritage and creating very special dining experiences.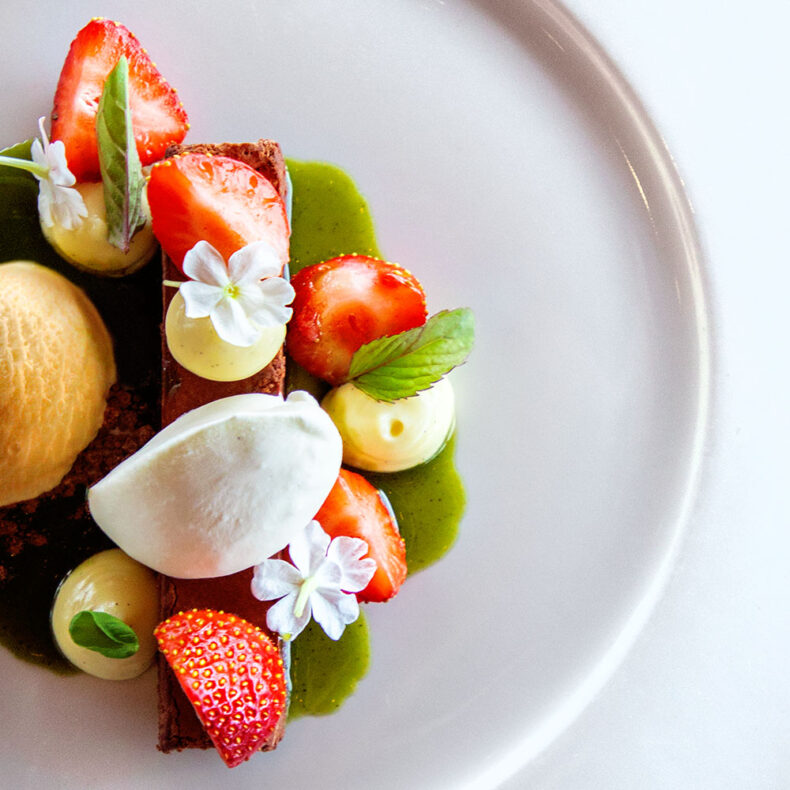 Nordic fine-dining perfection and seasonal menus await at the slick, bistro-like Ravinteli Bertha, which has been on the list of Finland's top 50 restaurants for several years.
Its relaxed, non-pretentious atmosphere, knowledgeable sommelier, and delicious gourmet cuisine always make for a dining experience.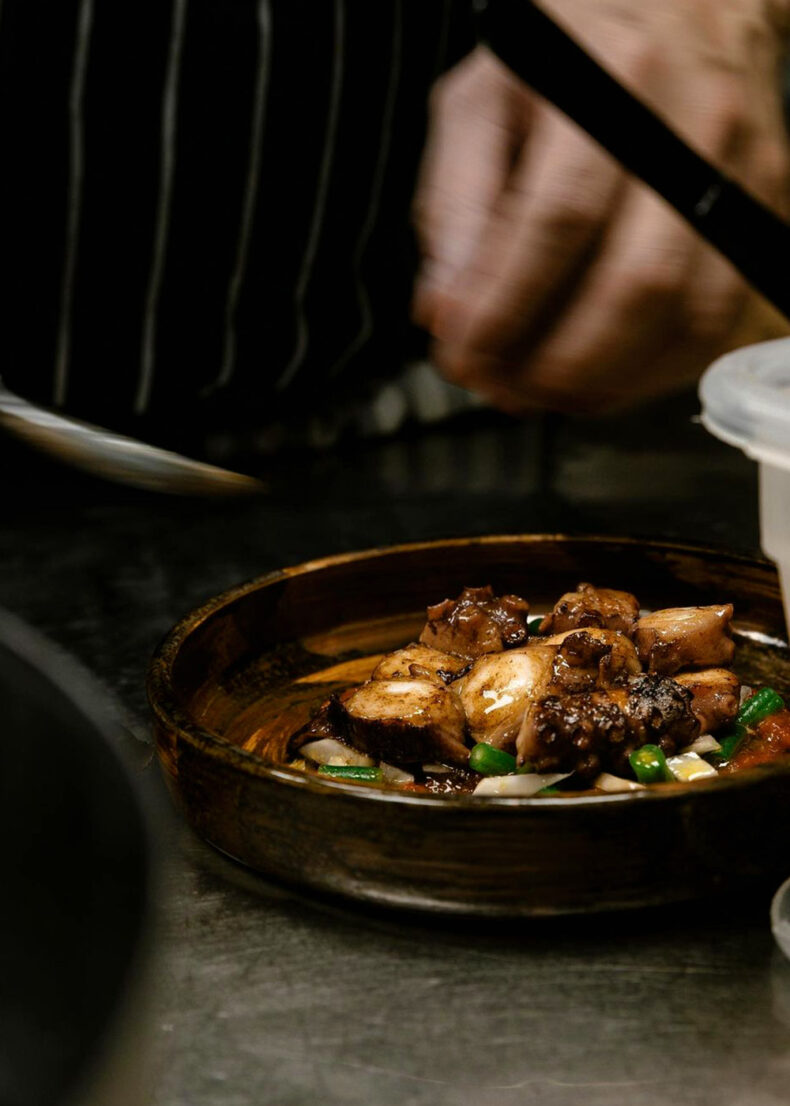 The best meats in Finland? Check out Ravinteli Huber. Its charcoal grill is a legend among the city's carnivores.
You'll get the best dining experience at Huber by ordering various different meats and sides to share with your fellow diners around the table.
Vegetarian options are also available.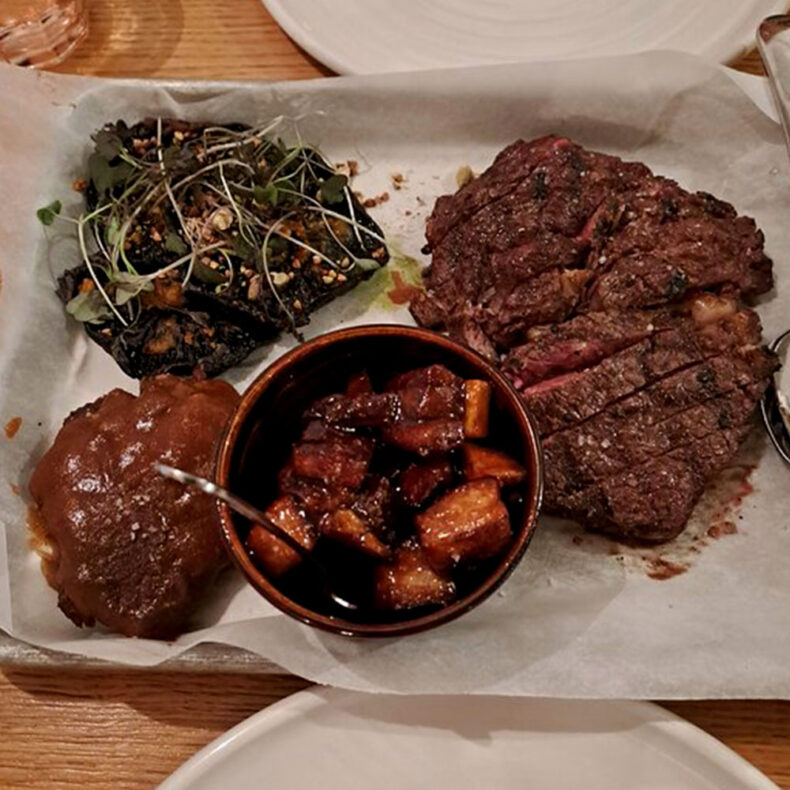 If you want to combine sights and food, consider Restaurant Näsinneula. There, from a height of 124 metres, diners can enjoy spectacular views over two of Finland's most beautiful lakes. It's surely a top 360-degree sunset-watching venue.
The menu is updated according to the season so that the restaurant can utilise the best ingredients available at different times throughout the year.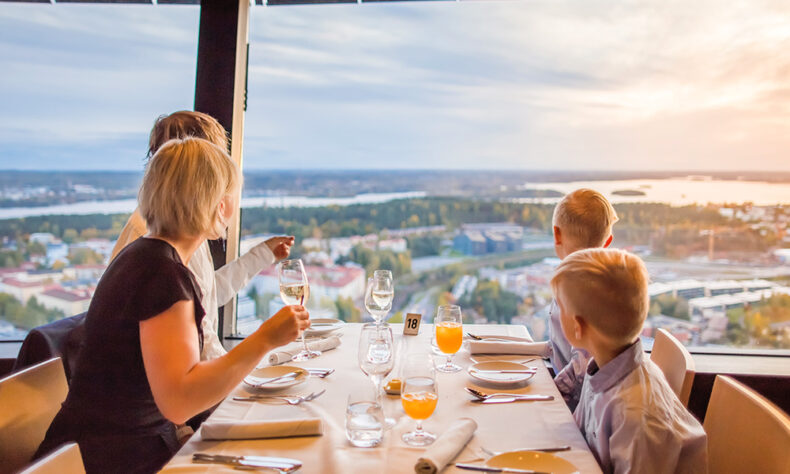 Story-driven spaces
The top restaurants in Tampere take guests on an unforgettable culinary expedition not only by using local ingredients in the most creative and mouth-watering ways, but also by offering breathtaking views and a charming atmosphere.
Periscope is another panoramic address and boasts the best rooftop terrace in the city as well as a funky atmosphere, with live DJ sets on weekends.
Periscope presents trendy social culinary culture and dishes shared by the whole table, and its cuisine is a mixture of local delicacies and flavours from around the world.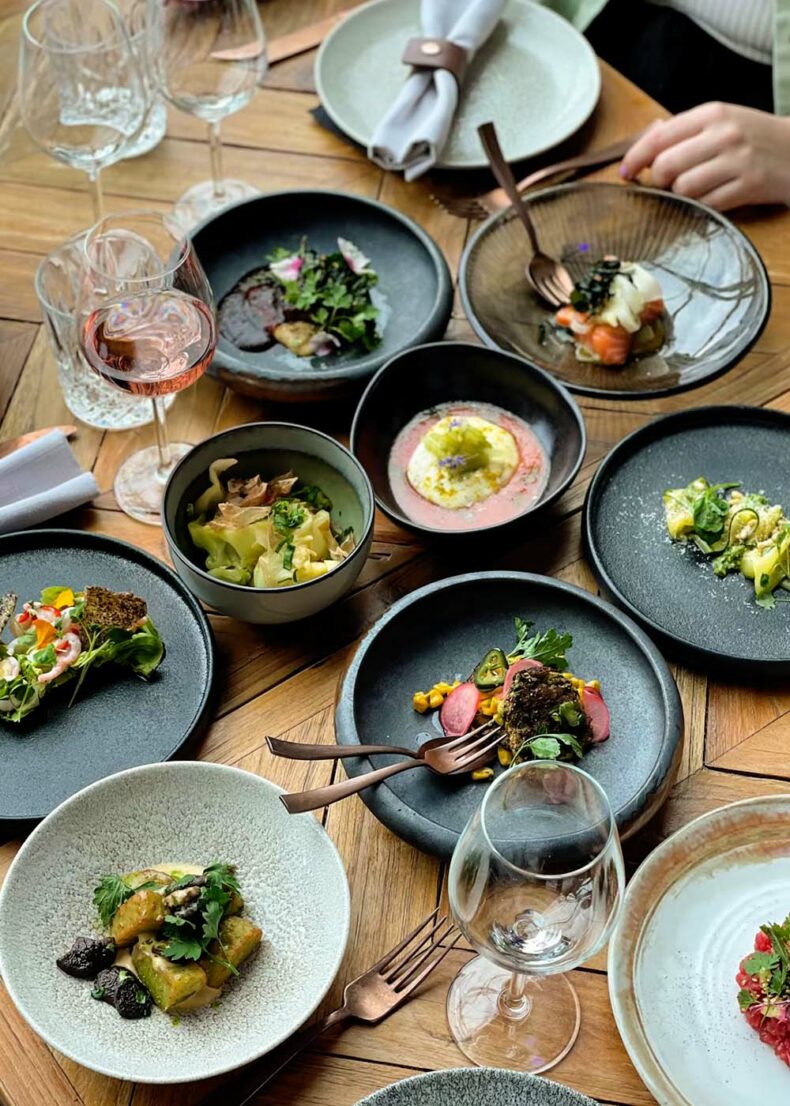 Historical charm awaits at Pyynikki Tower, which was built in 1929.
There, on the ground level of the tower, you'll find the Pyynikin Munkkikahvila café serving the legendary munkki doughnuts sprinkled with sugar. It's also famous for delicious mulled wine.
Be sure to climb to the top of the tower for a nice view of the city.
The Waffle Cafe in central Tampere and Boulangerie Marco are two other great places to check out for sugary treats accompanied by coffee.
The small and idyllic Waffle Cafe sits right next to Tammerpuisto Park, where, in a hundred-year-old stone house it has been baking both sweet and savoury waffles for three decades. Low-lactose, gluten-free, and vegan options are also available.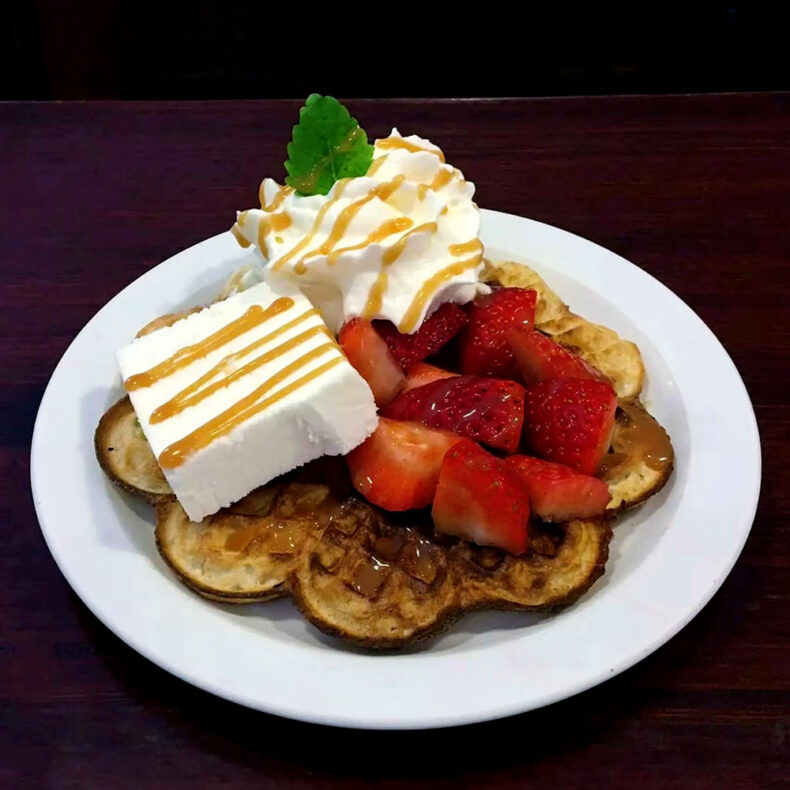 Boulangerie Marco, for its part, is a pet project of Finnish-French chef and pastry chef Marco Kaniecki, who has worked at Michelin-starred restaurants in Paris. Everything there is fresh and made on site the same day.
It's rumoured that Marco serves the best croissants and French-style pastries in town as well as excellent handmade pasta for lunch.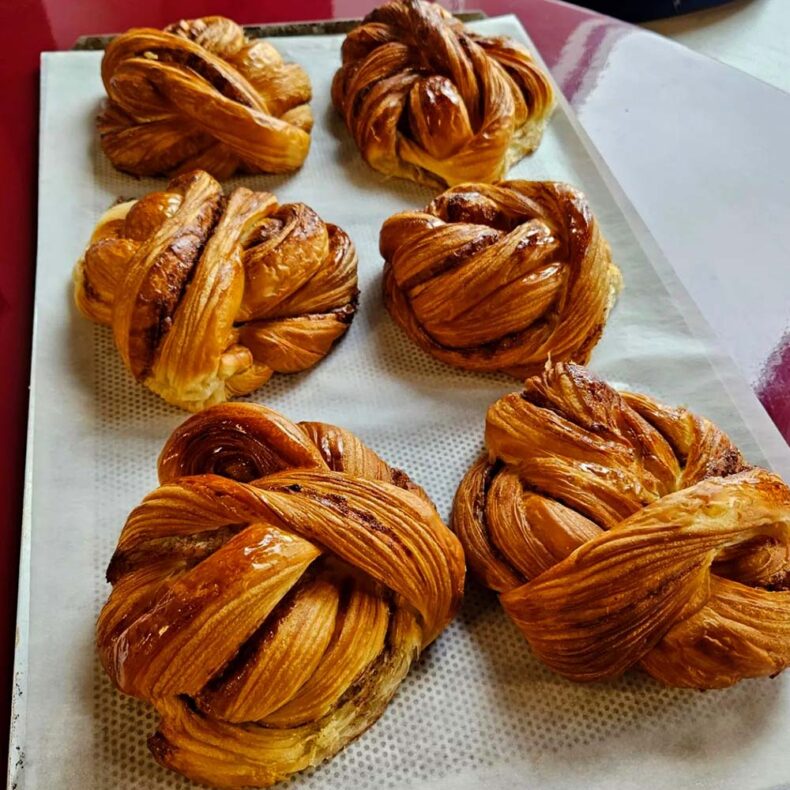 For an evening drink
As for cultured drinking, there are so many pubs and bars to choose from. In addition, over the past decade, ambitious and creative young bartenders have revitalised Tampere's cocktail and beer scene.
Of all the pubs in this city, Salhojankadun exudes the strongest classic vibe. It's renowned for its beer selection and has always taken pride in its traditional British-style decor and atmosphere.
In operation since 1969, it's also officially the oldest English-style pub in Finland.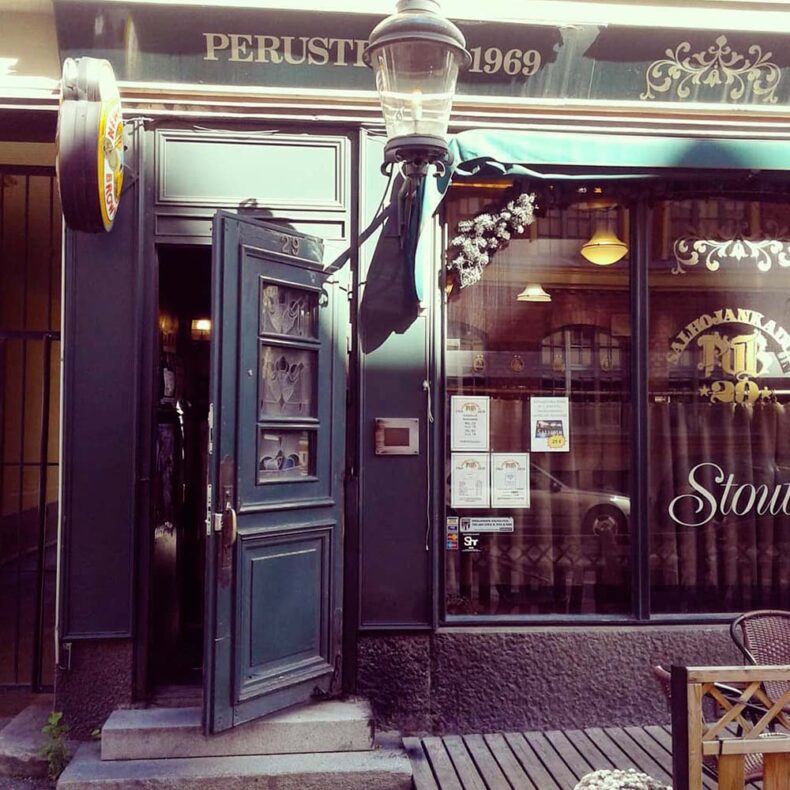 Brewery Restaurant Plevna is ideal for cheerful and loud evenings out. It occupies a building in the former Finlayson cotton mills and is a favourite hangout for local residents.
Plevna's own beers are certainly worth tasting, but it also sells other local beers.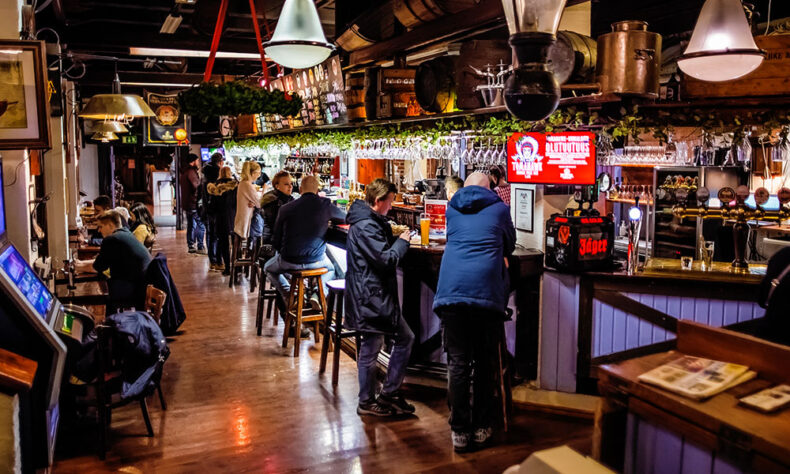 Cocktails with a view are the specialty of Moro Sky Bar, an ultimate evening getaway.
Located on the 25th floor, this classy yet laid-back cocktail bar offers a spectacular view over Tampere and is perfect for a leisurely drink after a busy day.
It's special 'wall of heroes' pays tribute to the Olympic medalists of Tampere.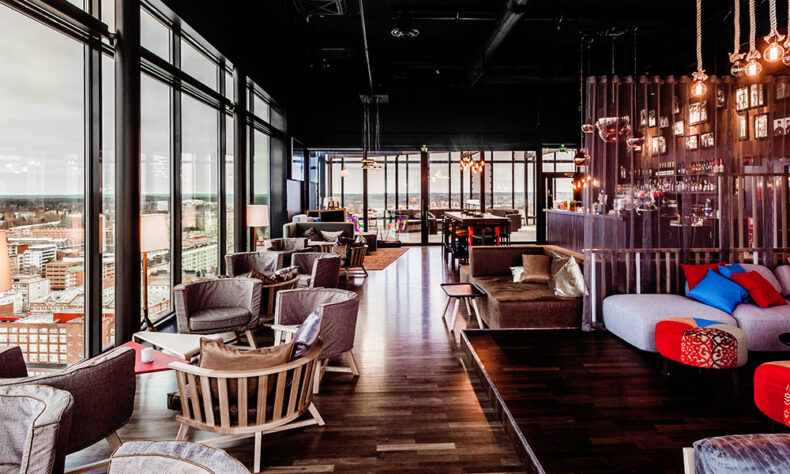 Head to contemporary Tiima for an exemplary down-to-earth mixology experience.
The former speakeasy, which opened in an old watch shop in 2017, has been thematically brought forward from the prohibition era to the swinging 60s and 70s.
The menu at this award-winning cocktail bar includes its own liquid artworks as well as classic and non-alcoholic drinks. On busy weekend evenings it's filled with live music and fascinating chatter.
Cover photo by Laura Vanzo on visit Tampere
Text by Pavlo Fedykovych and Visit Tampere