Abu Dhabi, perched between the stunning clear waters of the Arabian sea and the ever-changing orange sands of the Western deserts, is known far and wide for its brilliant shopping opportunities, Ferrari World, the most exhilarating water parks, exquisite restaurants and, of course, the Formula 1 itself.
However, it hasn't always been glitzy and modern – Abu Dhabi started out from very humble beginnings.
Get a taste of the traditional side of Abu Dhabi with these five amazing experiences.
Book your tickets to Abu Dhabi
Sheikh Zayed Grand Mosque
Visiting the Sheikh Zayed Grand Mosque is a great place to begin your trip to Abu Dhabi and learn a little its culture, Heritage, history and traditions.
The Sheikh Zayed Grand Mosque is one of Abu Dhabi's most iconic buildings: 82 domes, 1000 columns, 24-carat gold chandeliers and a capacity of 40 000 worshippers make it one of the largest in the world and an Abu Dhabi must-see.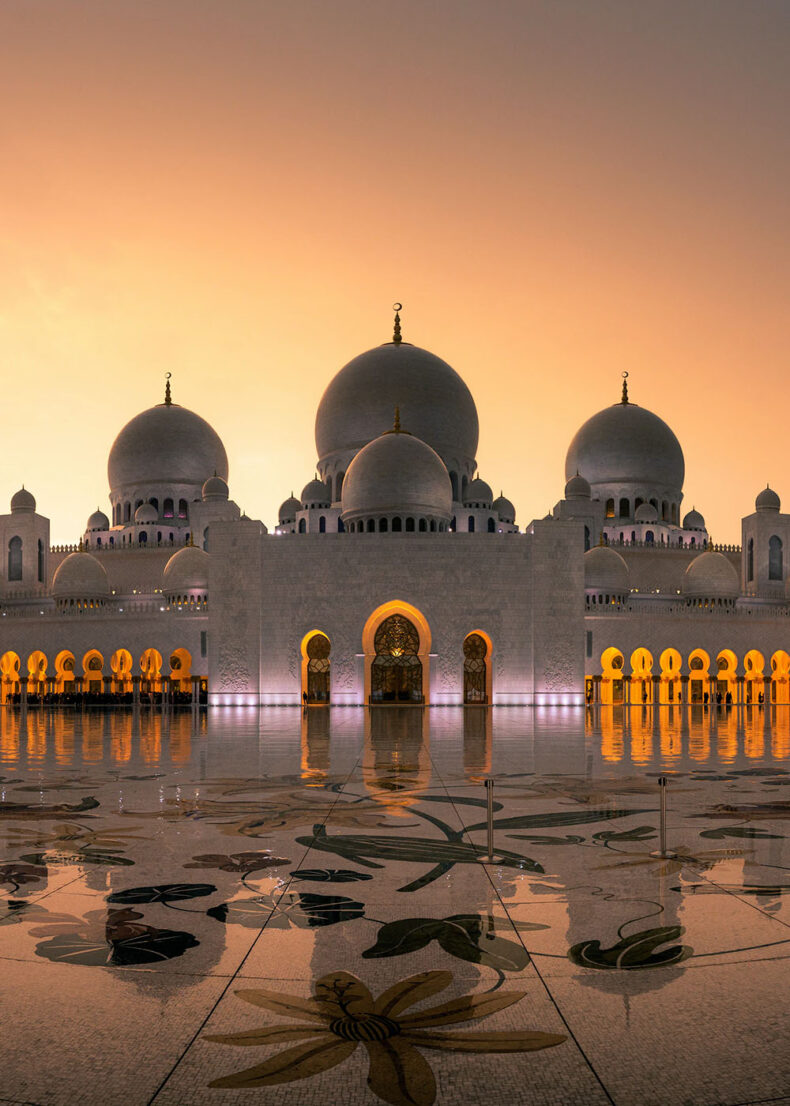 The mosque bears the name of the founder of the United Arab Emirates, Sheikh Zayed, who was also laid to rest here. He brought the leaders of the other states together in 1971 and formed the foundation of today's UAE.
If you're keen on exploring this truly traditional highlight of Abu Dhabi, the Sheikh Zayed Grand Mosque is open to visitors daily from 9am to 10pm (except Friday mornings).
You are more than welcome to join one of the complimentary tours that run several times a day.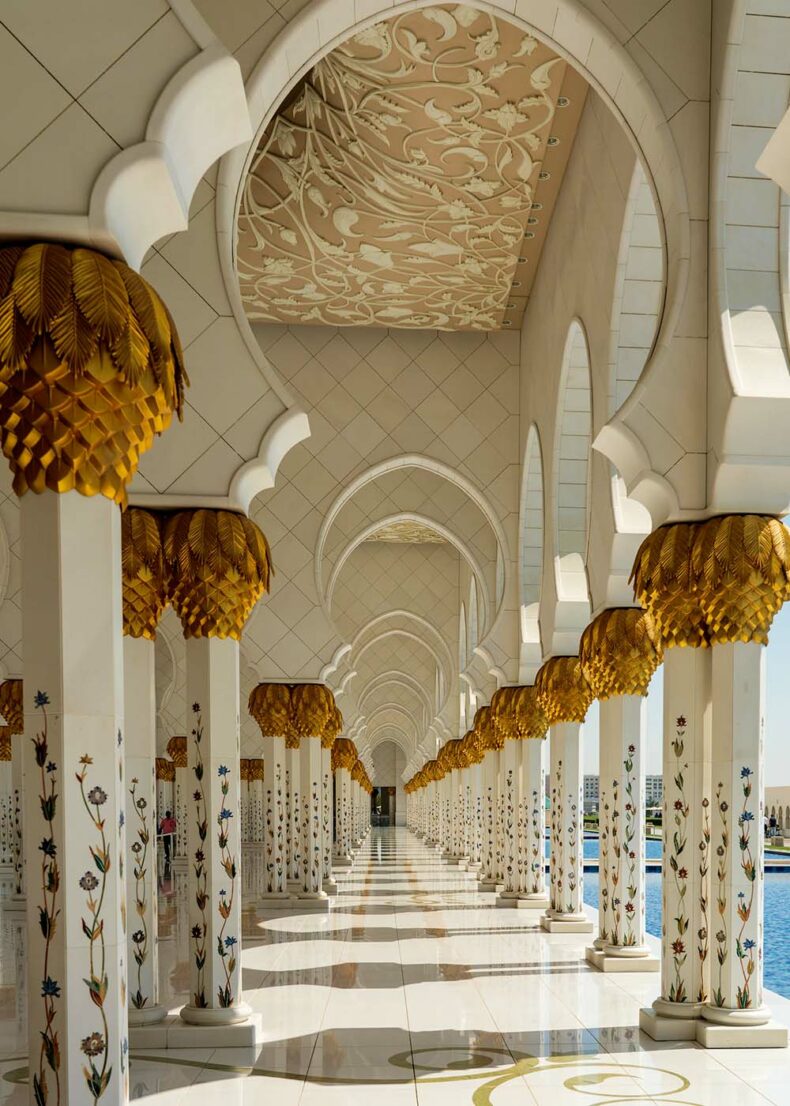 An Abu Dhabi local tip: Finish your busy day with the mosque Sunset tour that takes place at about 5pm everyday.
Early evening in the Emirates is a wonderful moment as the air cools down, the sun is low and everything's enveloped in a fantastic glow that is just right for that perfect Instagram shot.
Book your tickets to Abu Dhabi
An Oasis in the desert
While in Abu Dhabi, a day trip to the Oasis city of Al Ain is well worth the effort. Al Ain is fed by natural springs and set among a date palm oasis, just a 2-hour drive from Abu Dhabi.
The garden city is also Sheikh Zayed's hometown, and you can visit his childhood home, Al Jahili fort.
Constructed in 1890 to defend the city and protect the palm groves within, set in beautifully landscaped gardens, it houses a tourist centre and a terrific photo exhibition by the British explorer Sir Wilfred Thesiger that offers a fascinating insight into the UAE life in the 1940s.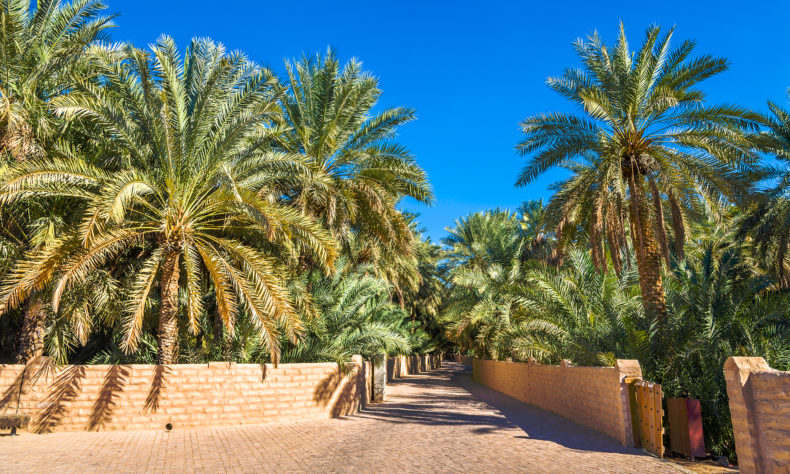 For the thrill seekers among you, or those after an awe-inspiring view over the Western Desert, take a drive up the hairpin curves of Jebel Hafeet to the summit of the UAE`s highest mountain.
Local cafes and juice stands await you at the top, or you can indulge in a sundowner at the Grand Mercure Jebel Hafeet just below the peak.
Abu Dhabi local tip: The best time to enjoy the view from Jebel Hafeet is early morning of just before sunset.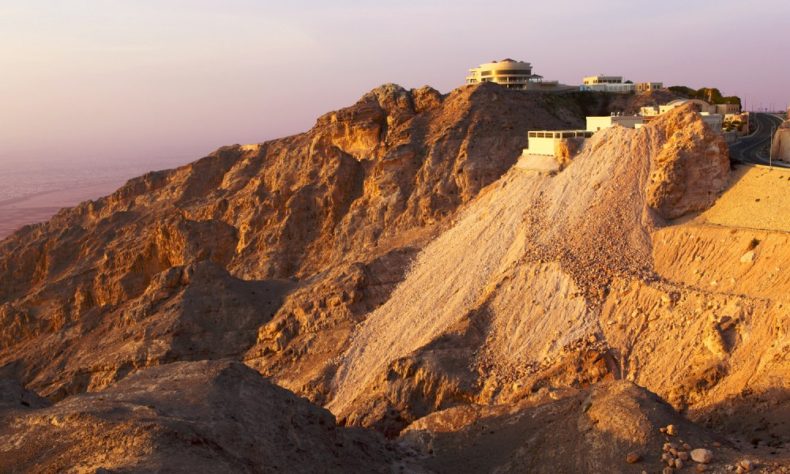 Once off the mountain, Souq Qattara is in the cards for you. On arrival you'll be treated to a traditional welcome spread of dates and Arabic coffee, while Arabic music plays in the background.
It's a fantastic place to explore, talk to the local traders, take in the aromas of exotic spices, sip mint tea and just watch life go by.
Visit the newly renovated souq on a Thursday, Friday and Saturday to see the traditional handicrafts market, encouraging and supporting local families to preserve and promote their heritage and crafts.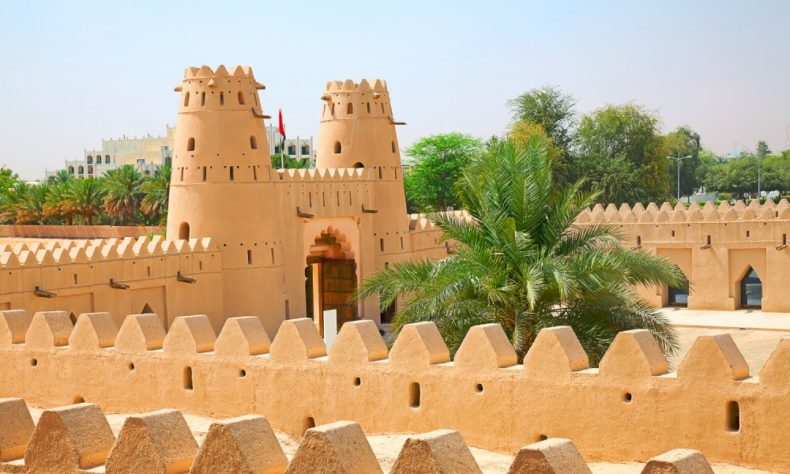 Book your tickets to Abu Dhabi
Abu Dhabi's special home for Falcons
Falconry is close to the heart and heritage of many Emiratis, and is still a popular pastime for many.
Traditionally, falcons were an important part of the desert life, as these birds were trained to become excellent hunters.
Today, it's just a recreational sport, but the skills and training of the birds are the same as in the past and are passed down through generations. Having said that, a stop at the Abu Dhabi Falcon hospital is a must.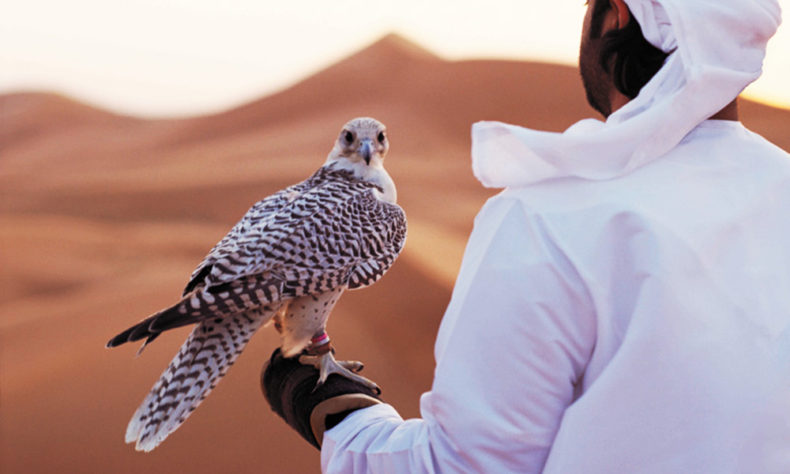 Opened in 1999, it has cared for over 42 000 falcons.
Join a two-hour tour to see the falcons up close, visit the hospital to see where the injured birds are treated or have come to receive a falcon pedicure, watch these majestic birds soar in the open air aviary and take home a souvenir photo with a falcon perched on your arm.
Abu Dhabi Local Tip: The falcon hospital is located near the international airport and also houses a unique falconry museum exhibiting the role of the falcons in the UAE's history and heritage.
Book your tickets to Abu Dhabi
Desert dune bashing
In the mood for a little more excitement? If so, it is time to change gears with a desert safari.
Locals will tell you that you should never miss the chance to go on a safari through the vast empty Western Desert.
This is one of the most popular adventures for tourists and locals, a mixture of fun and adventure, plus it serves as a lesson on the local culture.
You can choose to travel through the sands on a camel or in an air-conditioned 4×4.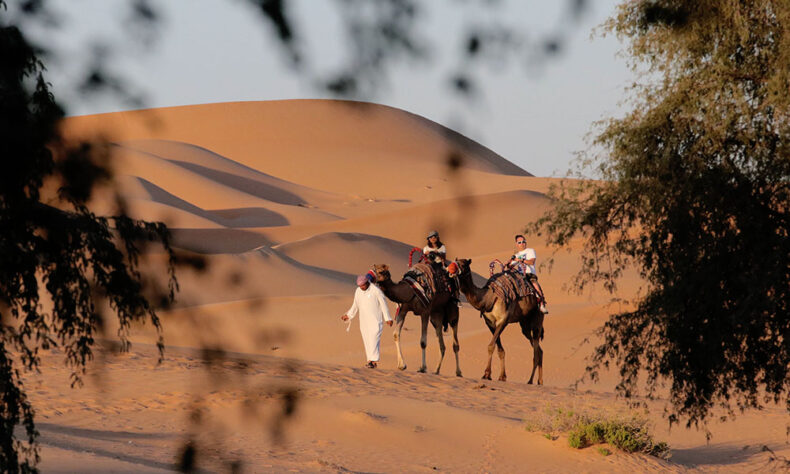 Various safari options are available for half and full day tours, and staying the night in a luxury desert camp is also a brilliant way to enjoy the Arabic hospitality and gaze at the most amazing sky you have ever seen.
Many of the desert camps are extremely comfortable offering permanent tents with beds and a traditional majlis-tent for meals and entertainment.
Desert safaris normally include meals, soft drinks and the opportunity to try a shisha pipe, sand skiing or even henna painting.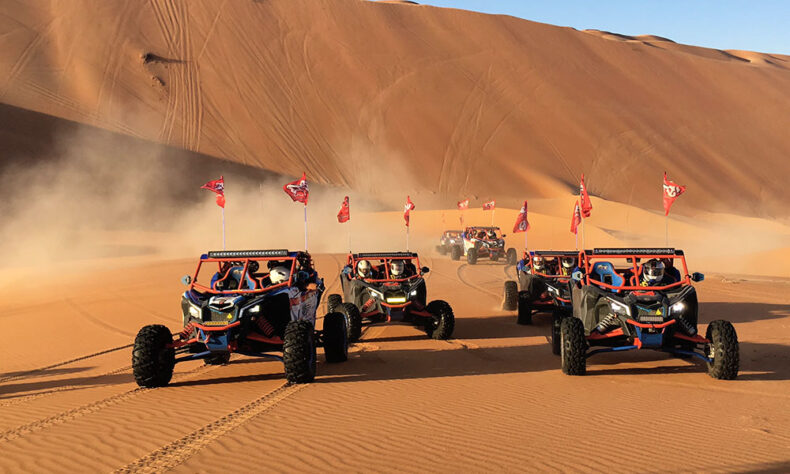 Local Abu Dhabi tip: Many tour operators in Abu Dhabi offer a good selection of safaris to suit your schedule, budget etc.
If you're tight on time, the morning safari is a sensible choice; it departs around 07:30 and is back in Abu Dhabi by lunch.
Book your tickets to Abu Dhabi
Have a pearl of a time
A great way to explore the warm clear waters of the Arabian Sea is to set off on a pearling journey aboard the Jalboot, a traditional sailing vessel known in Arabia as a Dhow.
Once on the boat, you'll be overwhelmed by the local hospitality and begin your journey with a leisurely cruise along the coast of Abu Dhabi, with superb views of the city.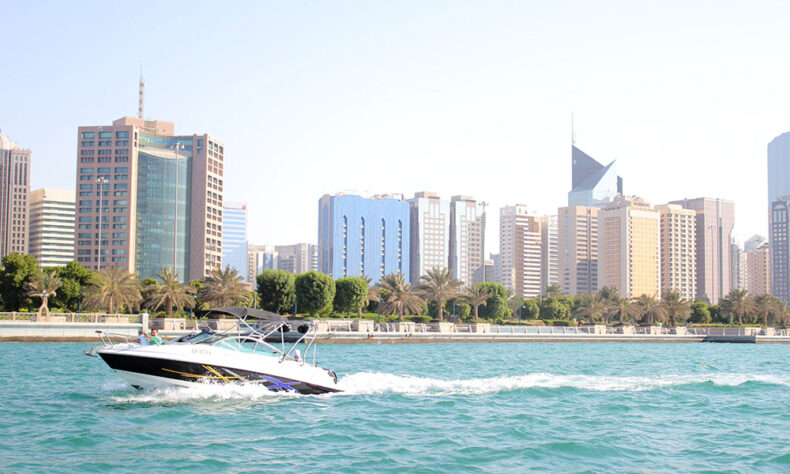 Watch out for herons, flamingoes and other sea birds that make this unique area their home.
While comfortably seated on traditional cushions enjoying locally made Arabic coffee and dates, your Emirati guide will tell you stories of how their forefathers spent their days diving for oysters in the hope of finding the elusive and valuable pearls to trade.
After a diving demonstration, you'll be encouraged to try your hand at opening a few oyster shells. Then search the oyster for a pearl, which of course will be yours as a memory of your day if you are lucky enough to find it. The pearling journey takes about two hours and departs daily.
More adventurous souls can take part in a guided kayaking trip through the Abu Dhabi mangroves. After being kitted up and receiving a safety briefing you'll be ready to hit the water in your kayak.
This two-hour trip through the magnificent tangled mangroves gives you the chance to explore this unique ecosystem. Your experienced guide will explain the role of the mangrove within the coastal environment.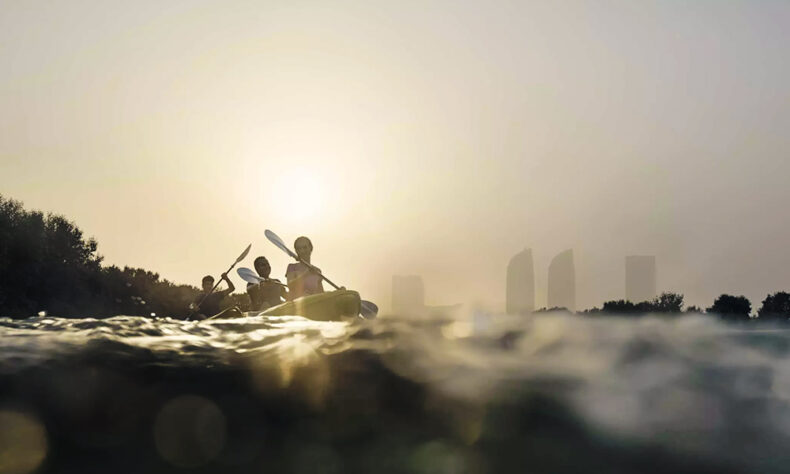 You'll get a close look at the fascinating birds, plants, fish and crabs that live in the mangrove.
You will stop for a short break in the middle of the tour when you can take a dip in the water and cool off and enjoy a fruit salad to keep your energy levels up before heading home.
Abu Dhabi local tip: Don't miss out on seeing the natural side of Abu Dhabi, and make the Eastern Mangroves Kayaking Abu Dhabi tour a must.
This kayaking trip departs every morning and afternoon as long as it's not too hot.
Book your tickets to Abu Dhabi
Written specially for airBaltic blog by Michelle Reuss.