Come and celebrate Vilnius – the vibrant capital city of Lithuania! Whether you're planning a trip to Vilnius or just curious about this enchanting city, this guide will provide you with everything you need to know to make the most of your visit.
We've covered you, from top tourist attractions to hidden gems, traditional Lithuanian cuisine, and trendy bars and restaurants.
For those who love history and culture
With a history spanning more than 700 years, Vilnius has a vibrant past.
In the 14th century, it became the capital of the Grand Duchy of Lithuania, one of the most powerful states in Europe at the time. And it all started on Gediminas Hill, where Grand Duke Vytautas established the city's first masonry castle in 1409.
Still today, the castle's stately brick tower rises above the cityscape, boasting fascinating views of the Old Town.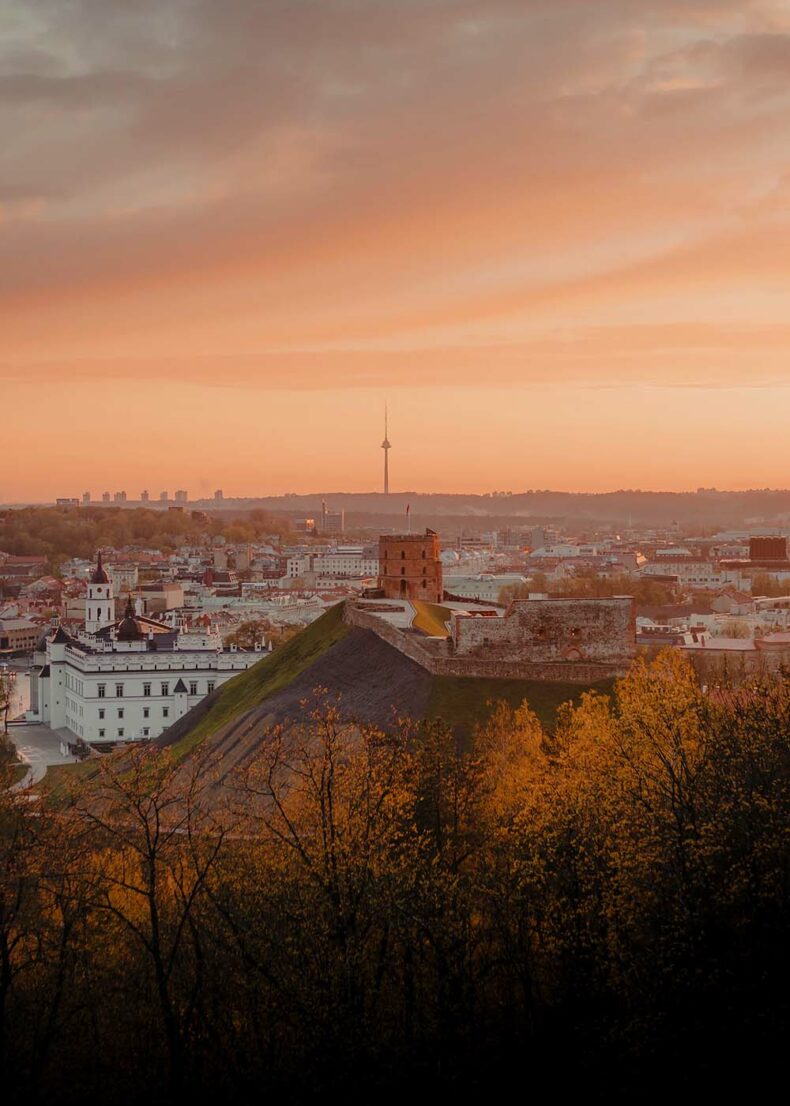 Over the subsequent centuries, the city prospered, attracting a multicultural population from various parts of duchy. A community of Jewish artisans once governed the charming Old Town streets that now are known as the Glass Quarter, which is today one of the most enchanting parts of the Old Town.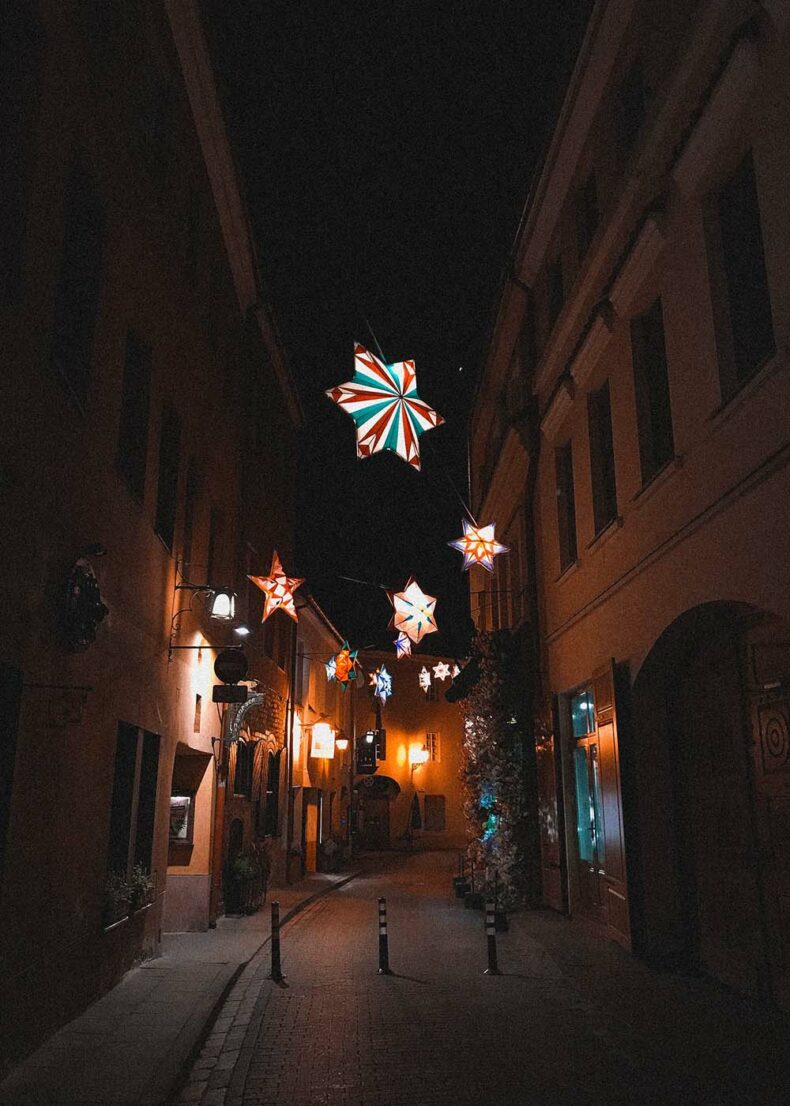 In the 18th century, Vilnius was annexed by the Russian Empire, and the Palace of the Grand Dukes at the foot of Gediminas Hill was destroyed.
After painstaking renovations, the palace – which boasts a wonderful mix of Gothic, Renaissance, and Baroque architecture – reopened to visitors in 2009.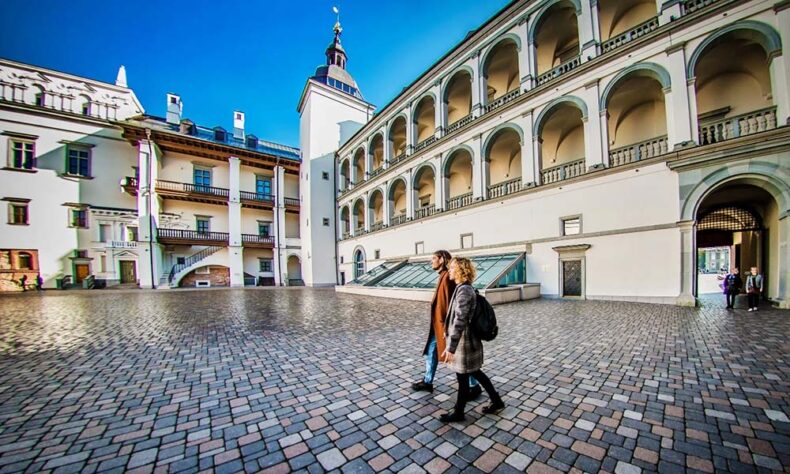 After the Second World War, Vilnius remained under Soviet control, which left its mark on the city's layout with such prominent examples of Soviet modernism.
Today, the city continues to evolve, attracting top-tier architects such as Daniel Libeskind (MO Museum) and Zaha Hadid Architects to contribute to its cityscape.
The Old Town
Take a step back in time in this UNESCO World Heritage Site.
The lush collection of Baroque, Gothic, and Renaissance buildings is filled with cosy cafés, ornate churches, and narrow cobblestone streets. It's a true feast for the eyes.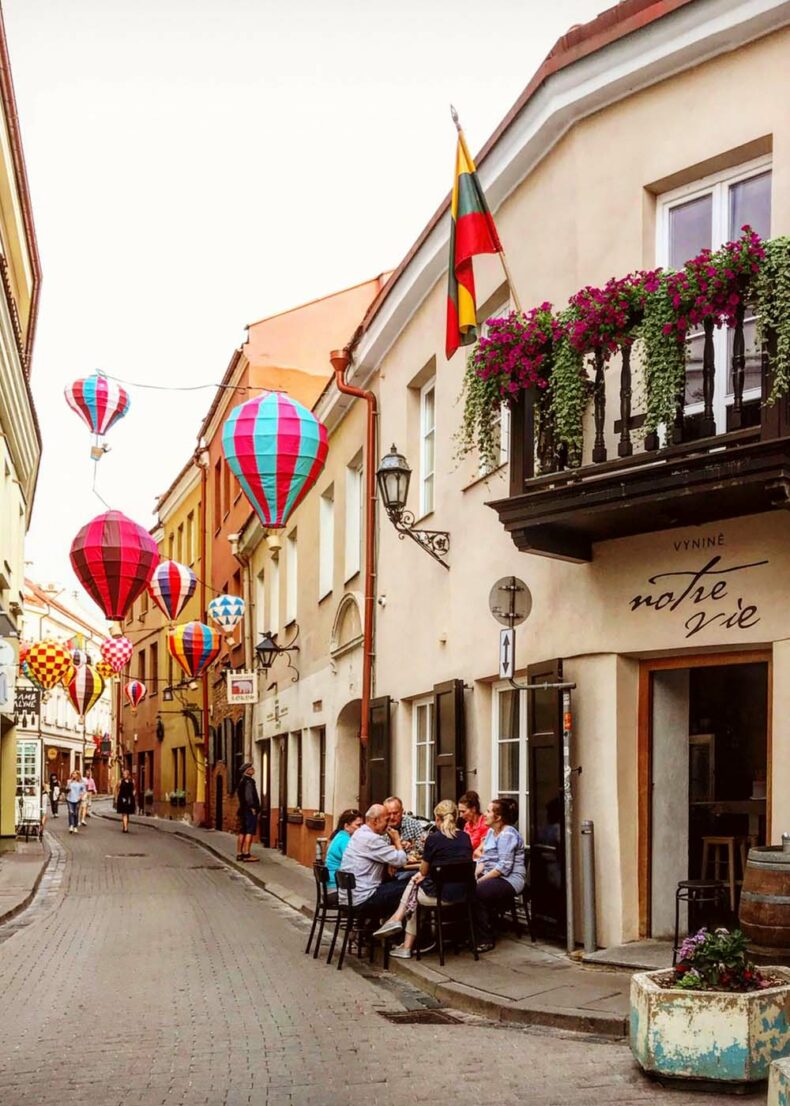 MO Museum
Opened in 2018, MO Museum is the place to immerse oneself in Vilnius' thriving contemporary art scene.
Established by art collectors Danguole and Viktoras Butkai, the museum features over 5000 works of art by Lithuanian artists showcased in thought-provoking and engaging exhibitions.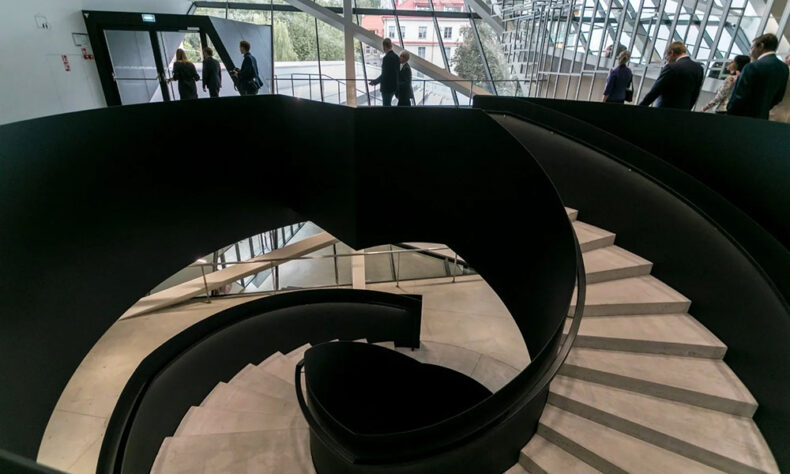 Chernobyl & Stranger Things
Head to the Fabijoniskes district, which acted as Pripyat in HBO's acclaimed miniseries Chernobyl.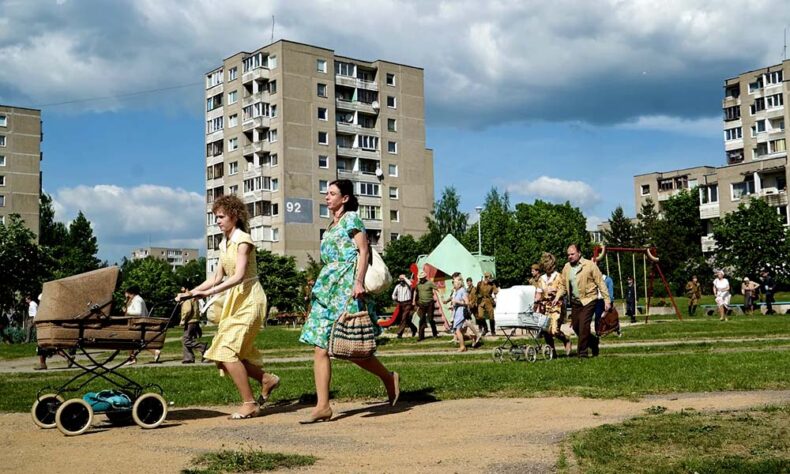 As for Gen Zers, Lukiškes Prison is a must-visit, as this is where many of the scenes in Season 4 of Netflix's Stranger Things were filmed.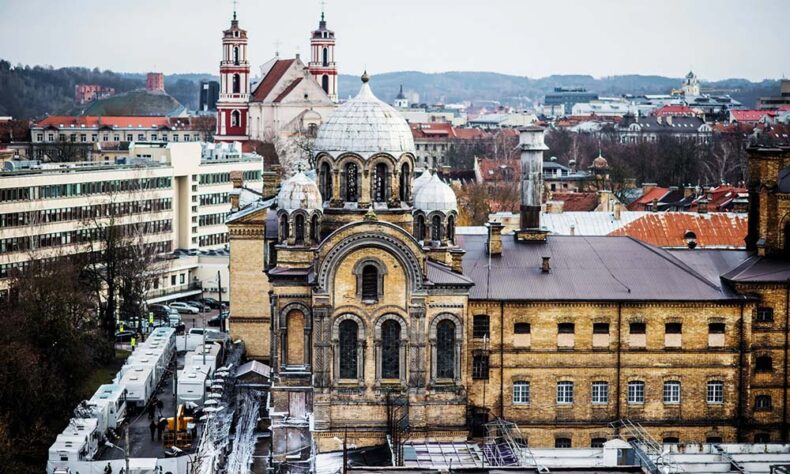 Užupis
What Christiania is to Copenhagen, so Užupis is to Vilnius. The formerly rough neighbourhood wryly declared its independence as a republic in the 1990s.
Come here to hobnob with the city's creatives and sample some unique bars, cafés, and shops.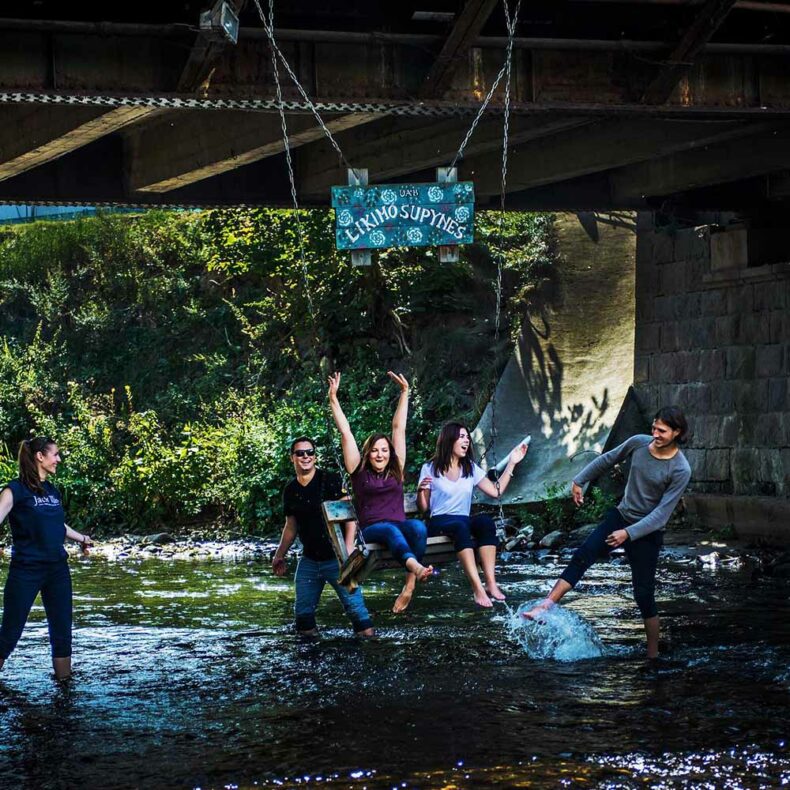 For foodies
Lithuanian food culture is rich with tradition and flavours sourced from the country's fertile forests and lakes. German, Jewish, and other cultures have left their mark on what is considered traditional Lithuanian cuisine.
Take a most delicious history lesson at the Ertlio Namas or Lokys restaurants, both of which celebrate the country's noble cuisine of the Middle Ages.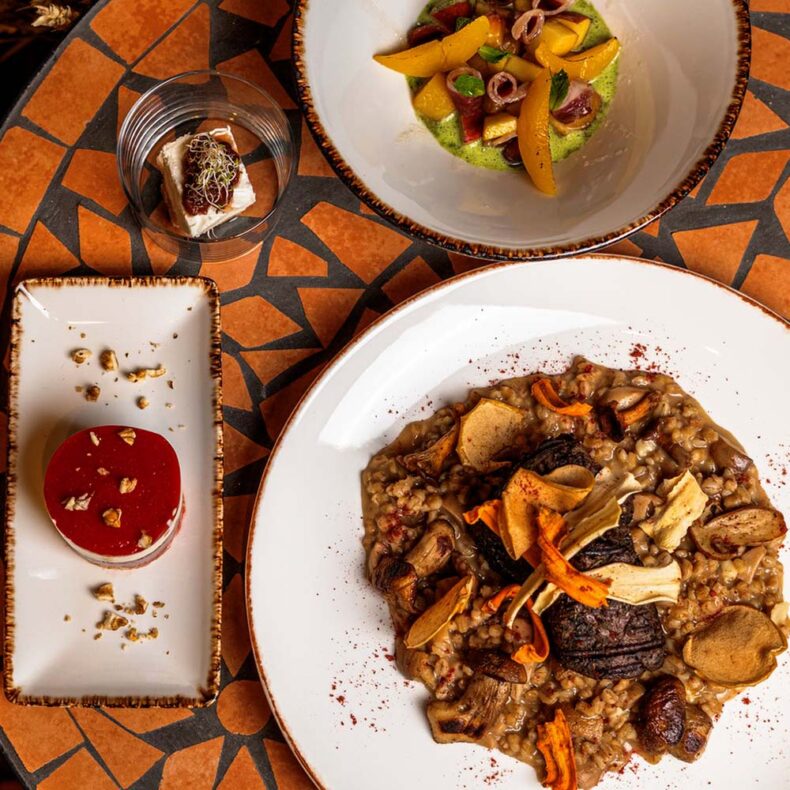 A true foodie cannot leave the city without trying some of Lithuania's signature foods, such as cepelinai (stuffed potato dumplings), kibinai (filled crescent-shaped pastries), and the enticing sweet treat known as šakotis.
Šaltibarščiai is a cold beetroot soup, popular summer dish available all year.
Try fried bread with garlic and cheese – a perfect snack with a pint of beer.
Lithuanian chefs continue to explore the country's gastronomic identity and are not afraid to pleasantly surprise their patrons with inventive dishes featuring seasonal, local produce and state-of-the-art cooking.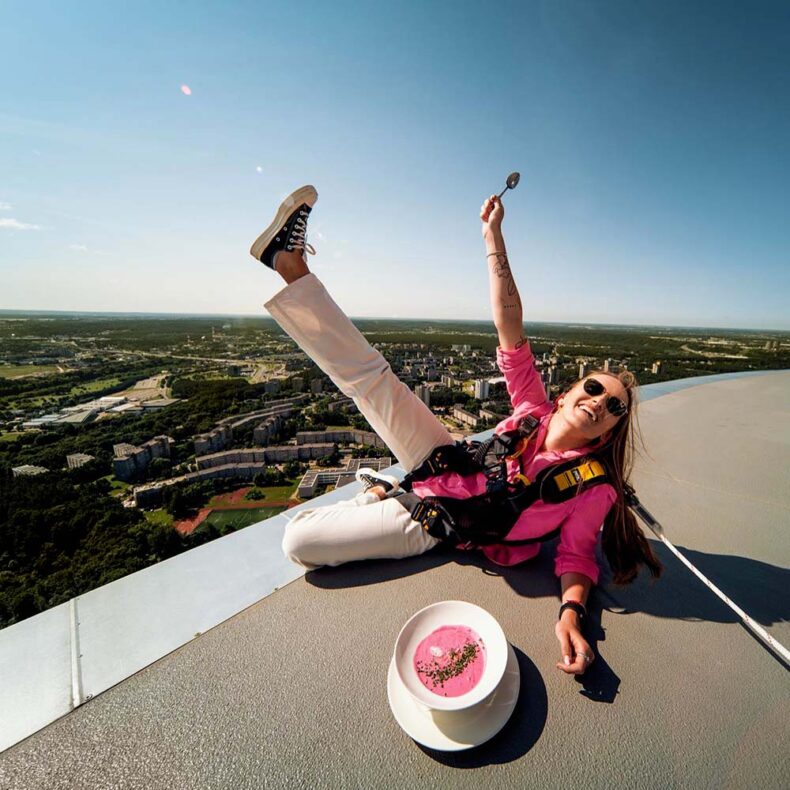 Whether it's made of coffee beans or hops, Vilnius also takes its brews seriously.
Get your caffeine fix at one of the local coffee roasters (Taste Map, Coffee Hill, Crooked Nose & Coffee Stories), and be prepared to be blown away by the diversity of local beers. Find fresh brews on tap at Alaus Biblioteka, Špunka, and other pubs. Į sveikatą!*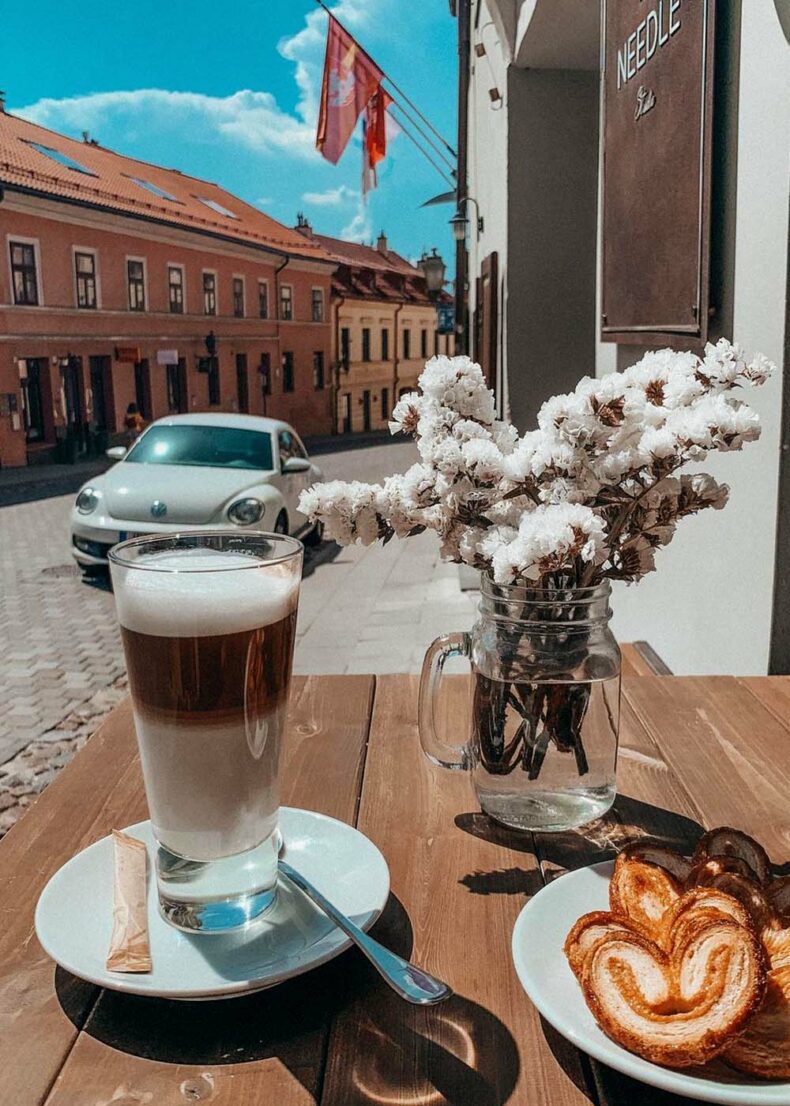 Džiaugsmas
Despite being named one of the best restaurants in the country, Džiaugsmas is not your ordinary stiff fine-dining establishment.
Instead, it's a laid-back affair with sharing plates and an emphasis on the quality of its dishes, which are made from top-shelf local ingredients.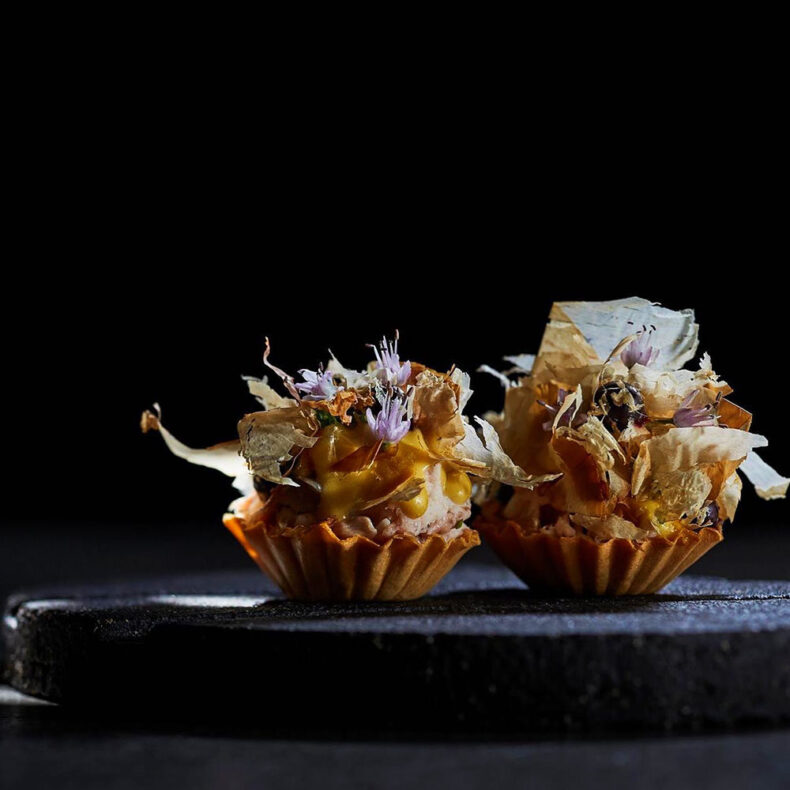 Rosehip
With a menu brimming in colour – in everything from smoothies to mouth-watering burgers and big bowls of salads – this vegan bistro will make even the most sceptic carnivore ooh and aah.
Rosehip has two Insta-perfect sites in Vilnius.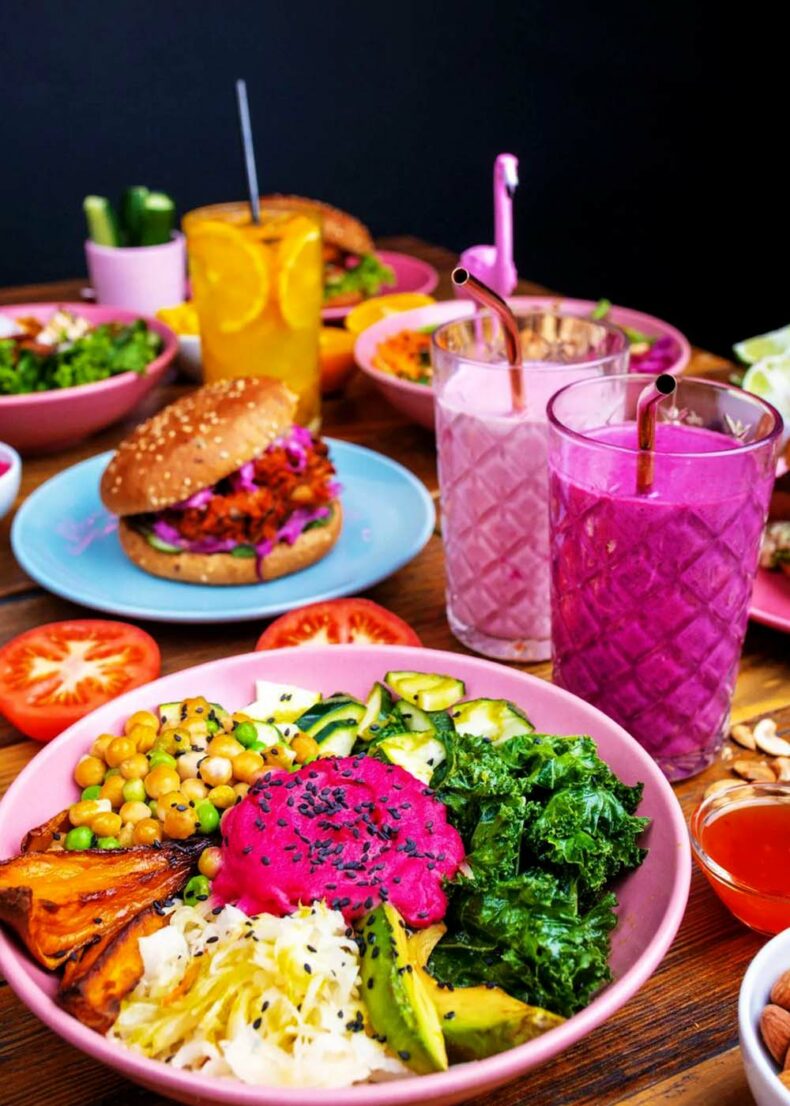 Paupys Market
This hip urban jungle is a fitting place for groups with different tastes, because it gathers an array of food vendors offering everything from Japanese yakitori to Georgian khachapuri. It's a great opportunity to try new dishes.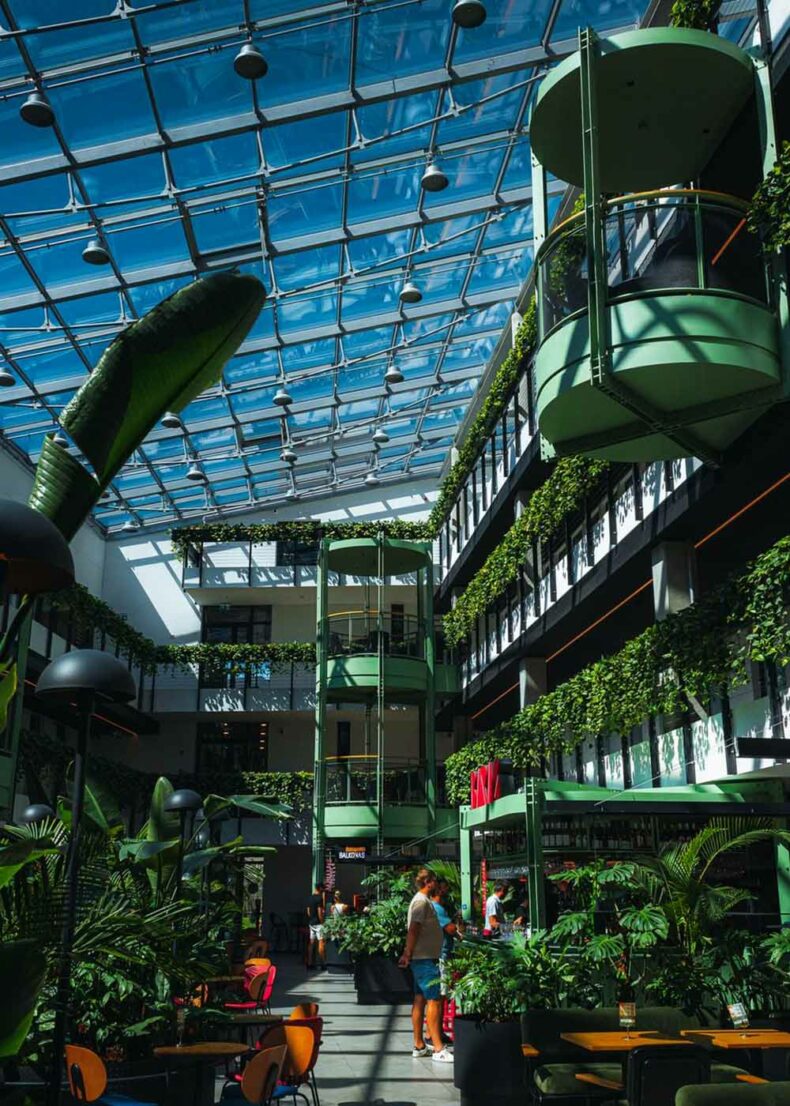 For the free-spirited
Can't sit still for even a second? In Vilnius, you don't have to, because an urban adventure awaits around every corner.
Send a vertigo-inducing Snap to your friends from a hot-air balloon – a common feature in the skies above Vilnius during the warm months.
Channel your inner Tarzan and climb dizzying heights at Belmontas Adventure Park or Uno Park.
Or take to the water at the nearby wake-boarding sites (WakeWay, Wake Inn Vilnius).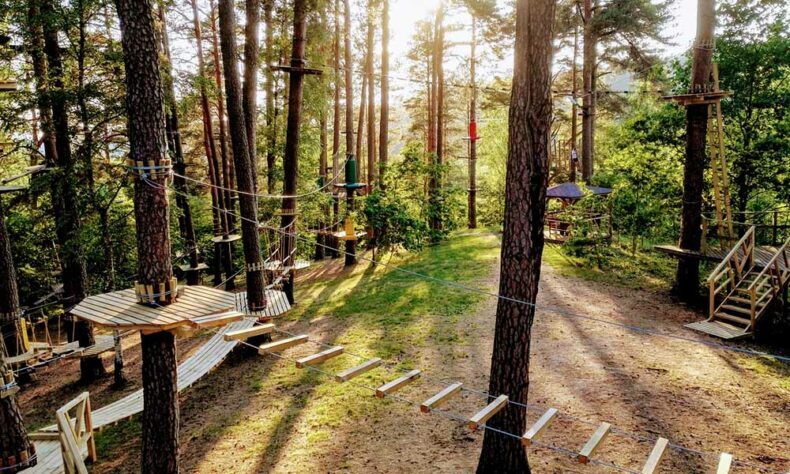 There are many options for curious creatives as well. For example, wander off the beaten path and into the industrial parts of the city to marvel at exciting street art in the ever-changing Open Gallery.
While there, catch a gig at Art Factory Loftas, which is a playground of a venue attracting world- famous and rising stars.
Or perhaps mingle with the local movers and shakers at the Sodas 2123 artist-run community, which is breathing new life into a building, constructed over 50 years ago.
And when the day melts into night, enjoy world-class techno at Kablys in the former Palace of Railway Workers, an imposing example of Soviet architectural heritage.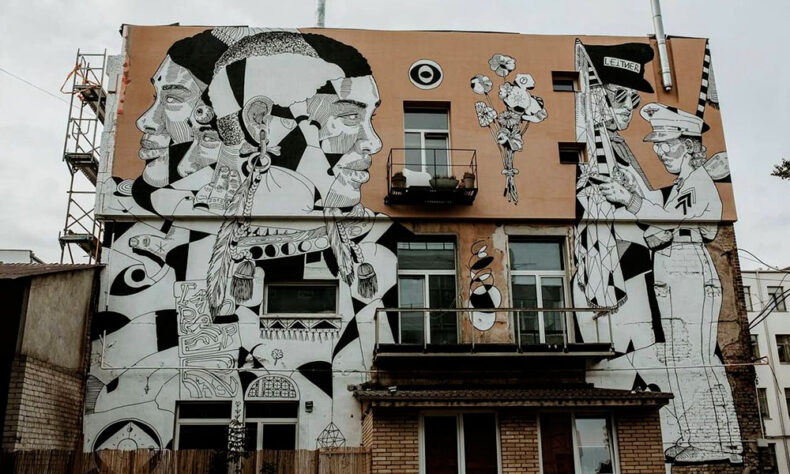 The Edge Walk at Vilnius TV tower
Take a walk 170 metres above the ground around the edge of the Vilnius TV Tower.
It's the tallest building in the country and the eighth highest TV tower in Europe. It's a unique attraction made for only the bravest of the brave.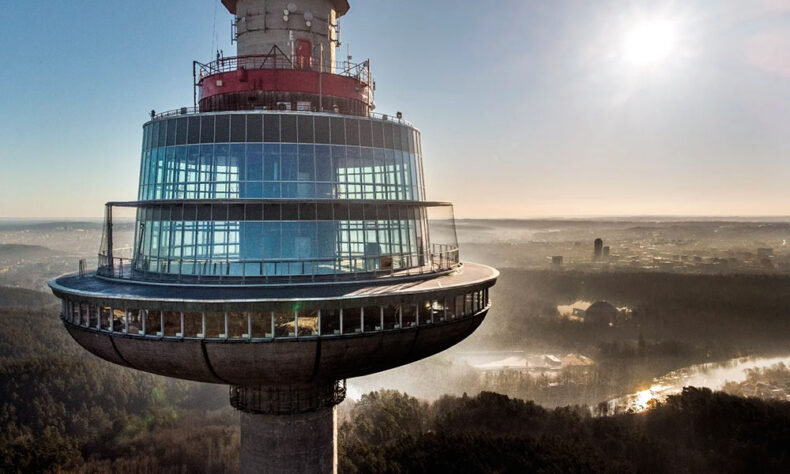 Hot-Air Ballooning
Fly above the red-roofed Old Town in a hot-air balloon – something not many cities allow. There are a number of companies offering this bucket-list adventure.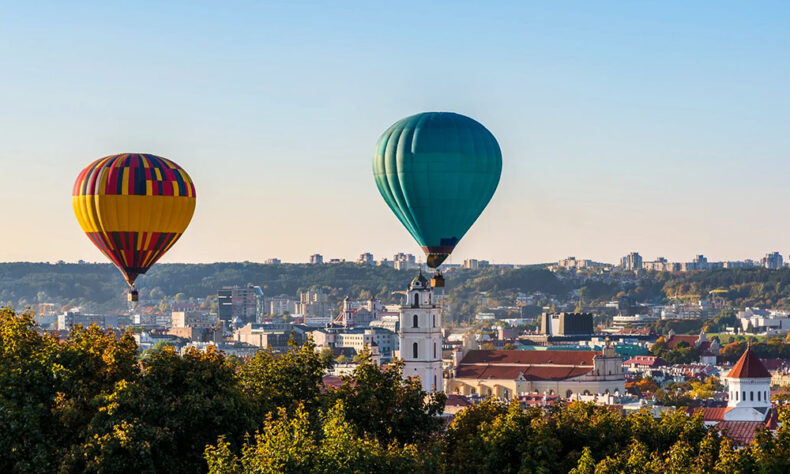 Lukiškes Prison
What for 115 years was one of the darkest addresses in the city has now been reborn into the most exciting venue.
Lukiškės Prison 2.0 is now home to 250 creators and artists and regularly hosts exhibitions, performances, and other events.
Take a guided tour to learn about the building's past, or just drop by and be ready to be swept away by its grandiosity.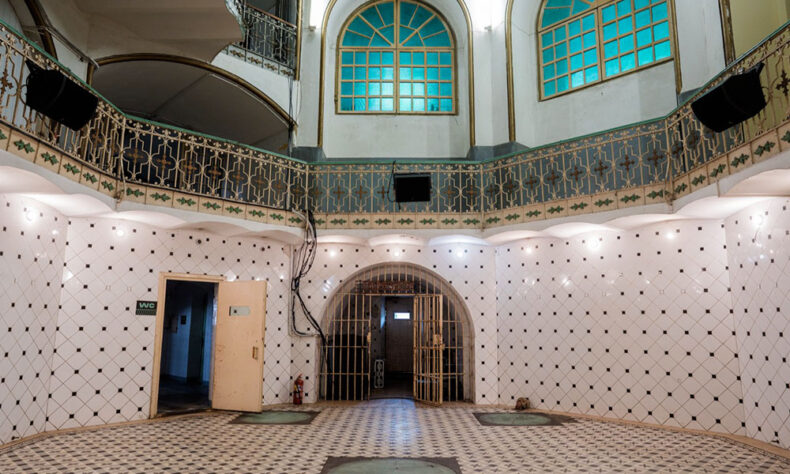 For nature lovers
Rolling plains, lush forests, numerous lakes… Sixty-one percent of Vilnius is a green zone, making it one of the greenest capitals in Europe.
Located at the confluence of the Neris and Vilnia rivers, the relatively small capital has a hilly landscape and, all in all, is a joy to walk through.
For a short stroll, head to one of the city's parks, such as the Bernardine Garden, Vingis Park, or Belmontas Park.
You can also go for a longer hike in one of the city's nearby nature reserves, such as Pavilniai Regional Park or Vokės Landscape Reserve, both around a 15-minute drive away from the city.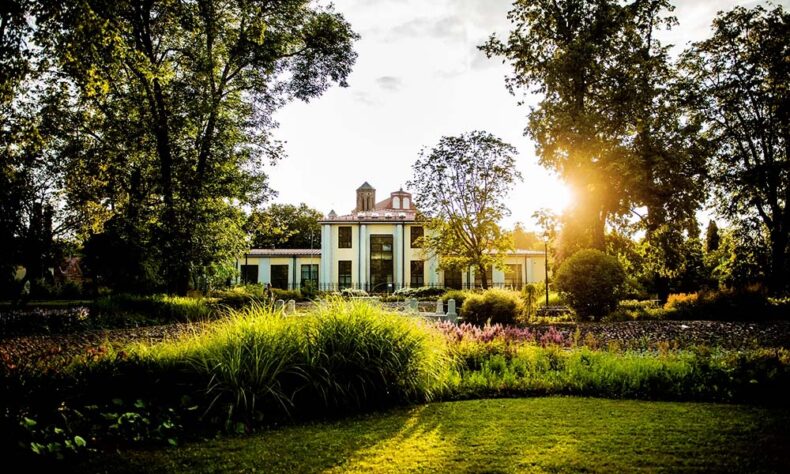 Vilnius is also surrounded by several lakes, including the Trakai Lakes and Lake Baluošas, which are particularly popular during the summertime among water sports and fishing enthusiasts.
To make your choice even more difficult, explore the Green lakes, six lakes located in northeaster part of Vilnius, in Verkiai park. The most loved one is definitely lake Balsys, recently awarded by the Blue Flag.
Surrounded by all this nature, thinking green is in the city's DNA, with many eco- conscious shops and initiatives located throughout the city.
Shop for local, homemade, sustainable organic goods at the Zeroteka zero-waste store and indulge in guilt-free meals at the farm-to- table restaurants and shops in Senatorių pasažas. Moreover, the word on the street is that the thrift shopping in Vilnius is excellent.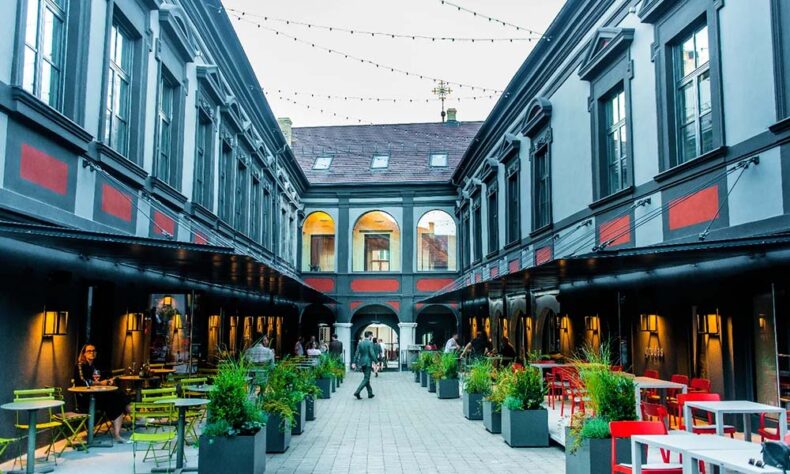 Žverynas neighbourhood
Wander around this tranquil, tree-lined area with a charming collection of residential wooden architecture, loads of green nooks, and cute cafés.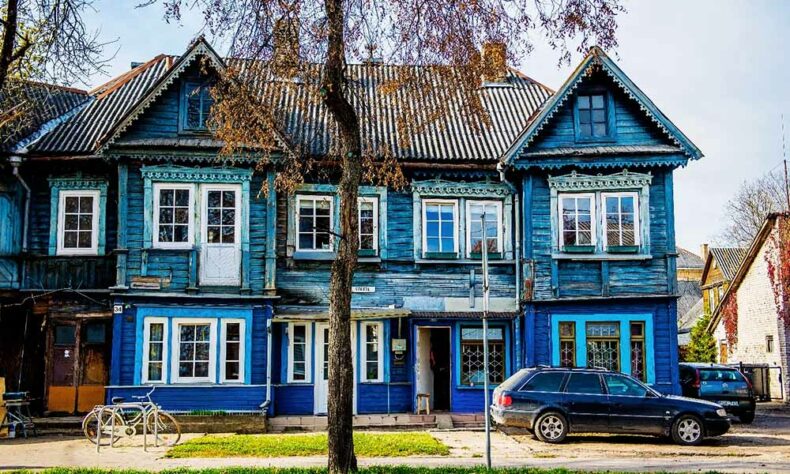 Vingis Park
The largest park in the city features a beautiful lake, sports facilities, an amusement park, and several cafés.
It plays host to several large-scale events, including the As Young As Vilnius anniversary music festival on July 21–25.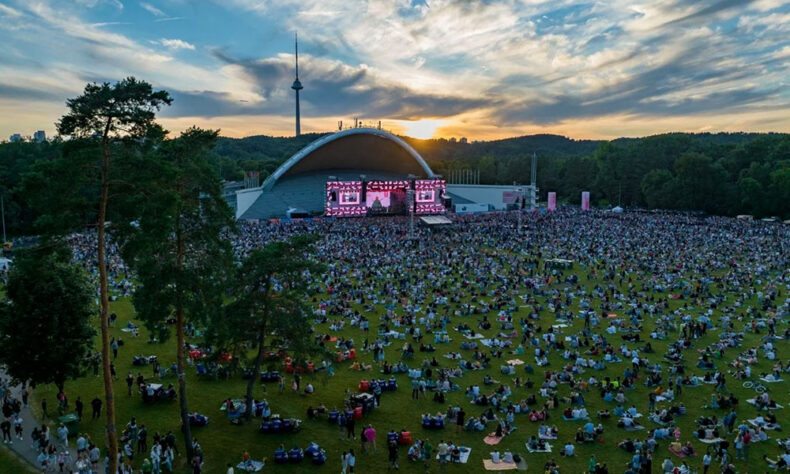 Take to the water
Rent a kayak or SUP and explore the city from a unique perspective. The larger of the city's two rivers, the Neris, offers relaxing paddling, while the more intimate Vilnelė River spoils visitors with stunning views of the city's historical buildings and bridges.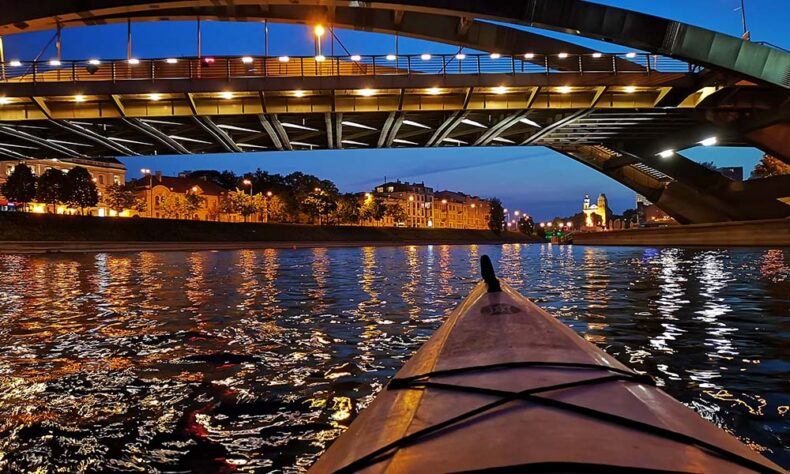 For more information about Vilnius, visit govilnius.lt